The Perfect Babymoon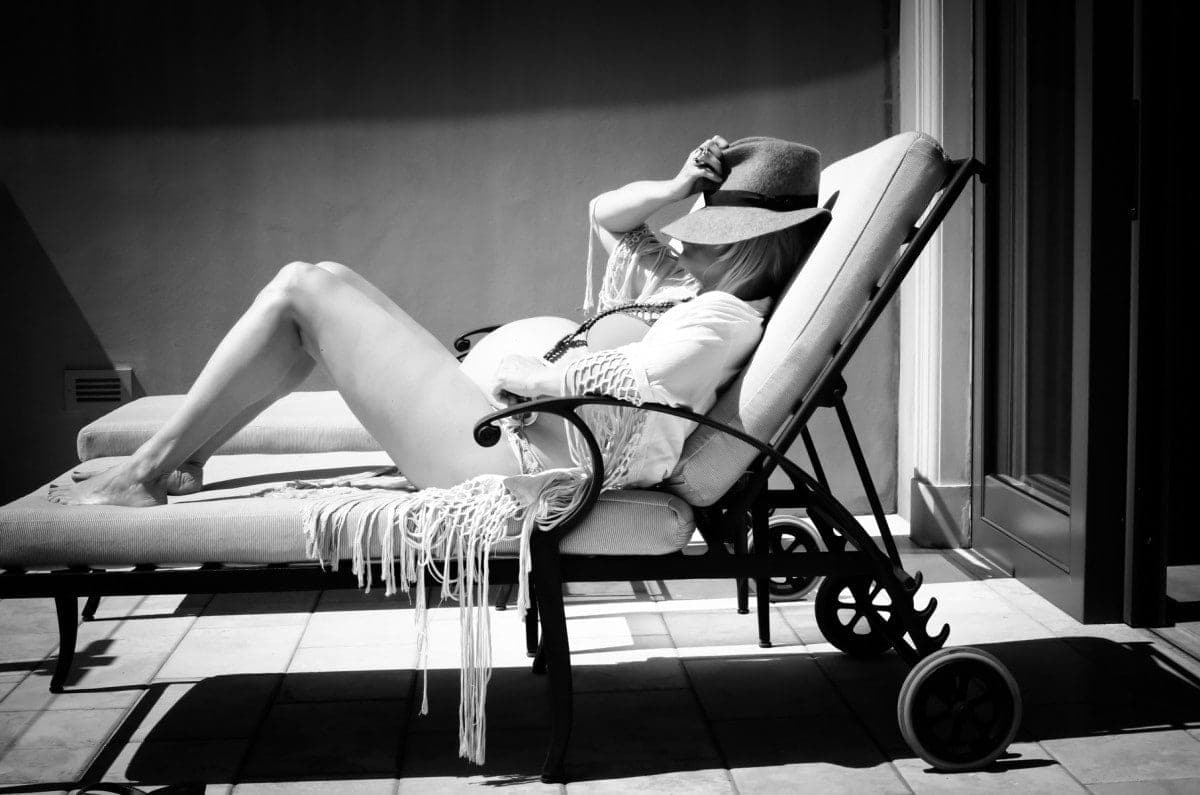 This post is sponsored by The Resort At Pelican Hill! Thank you for sponsoring CityGirlGoneMom!
The Perfect Babymoon
I am not sure when the babymoon was born, but for the past 8 years we have been trying to enjoy a night away "alone" before welcoming each new addition.  Basically, a babymoon is mom and dad taking off to someplace fabulous before welcoming your precious bundle and the impending sleepless nights.  I have three kids and one on the way and we took a babymoon with each one.  I know how crucial it is to center your mind and body before the joys and challenges a new baby brings.
For our family, we don't like to go too far from the kids, so an hour north sounded just about right for us this time around.  Our East Coast family visits in the summer months, and that's when we knew it was time to start planning our last hurrah before baby!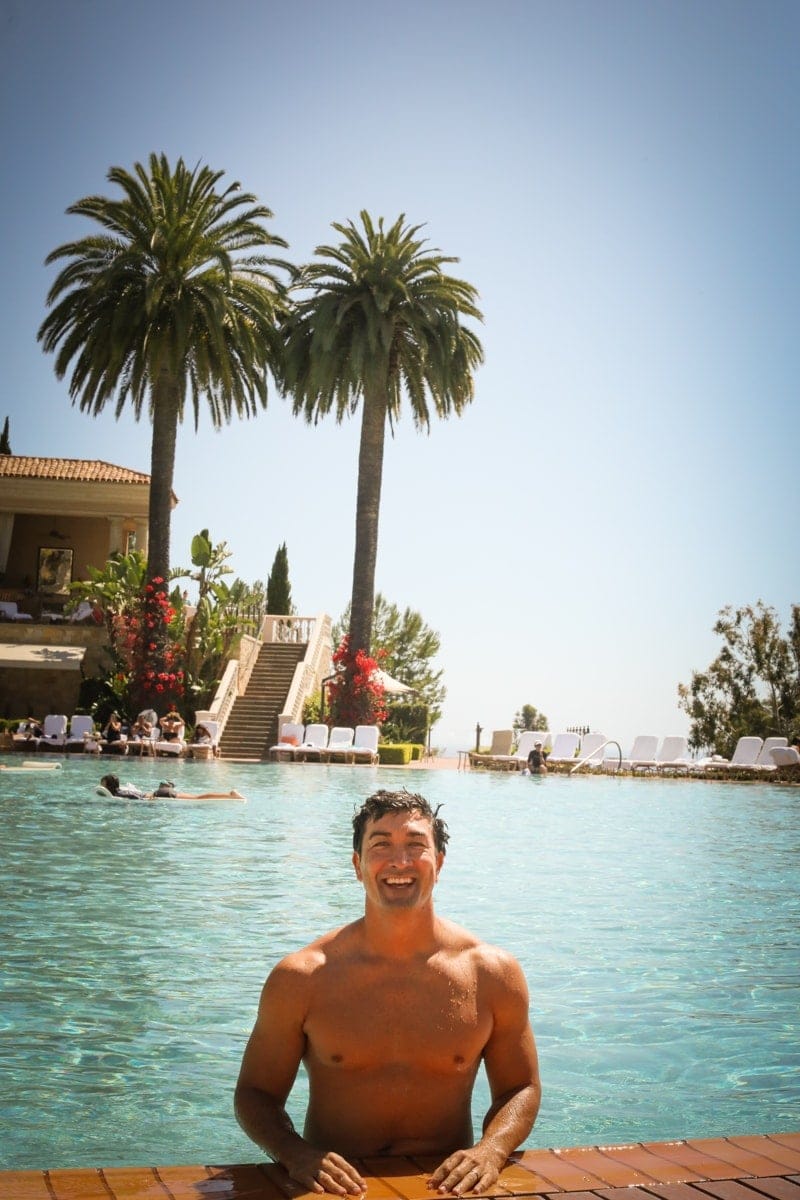 Taking A Babymoon is Essential
There are so many reasons why taking a babymoon is essential to your marriage:
1.  Spending quality time together ~  There are not many moments where I am alone with my husband, just him and I.  Sure, we have the occasional date night, but we never get to have a night away just him and I without our kids in tow.
2. Taking a mommy & daddy time out ~  With the arrival of our 4th baby coming this September, and simultaneously building a house, all we are doing is planning for our home and planning for our new addition.  We need a genuine time-out from our seemingly endless list of things to do and enjoy just being in the present.
3.  Your last hurrah ~  This isn't our first time around and we know oh-so-well how we hunker down for the first few months when the baby comes.  It will be a long time before we can leave the baby for some alone time.  This is the perfect time to get away before we are knee-deep in diapers.
4.  Your relationship deserves it ~  This is the perfect time where you can just hold hands and take a stroll or sit by the poolside giggling with every splash.  Your relationship deserves these bonding moments.  It truly will help with being resilient during the first few months you welcome the new baby.
5.  Pressing reset is always beneficial ~  Let's face it, when you are in parenting mode, which is 24/7 you are on the go-go-go.  Between the shuffling, preparing of meals, tending to everyone's needs and your home, you are on a constant "go." It is essential to reset, take a few deep breaths and be alone with your spouse.  Doing this benefits your marriage and your kids lives.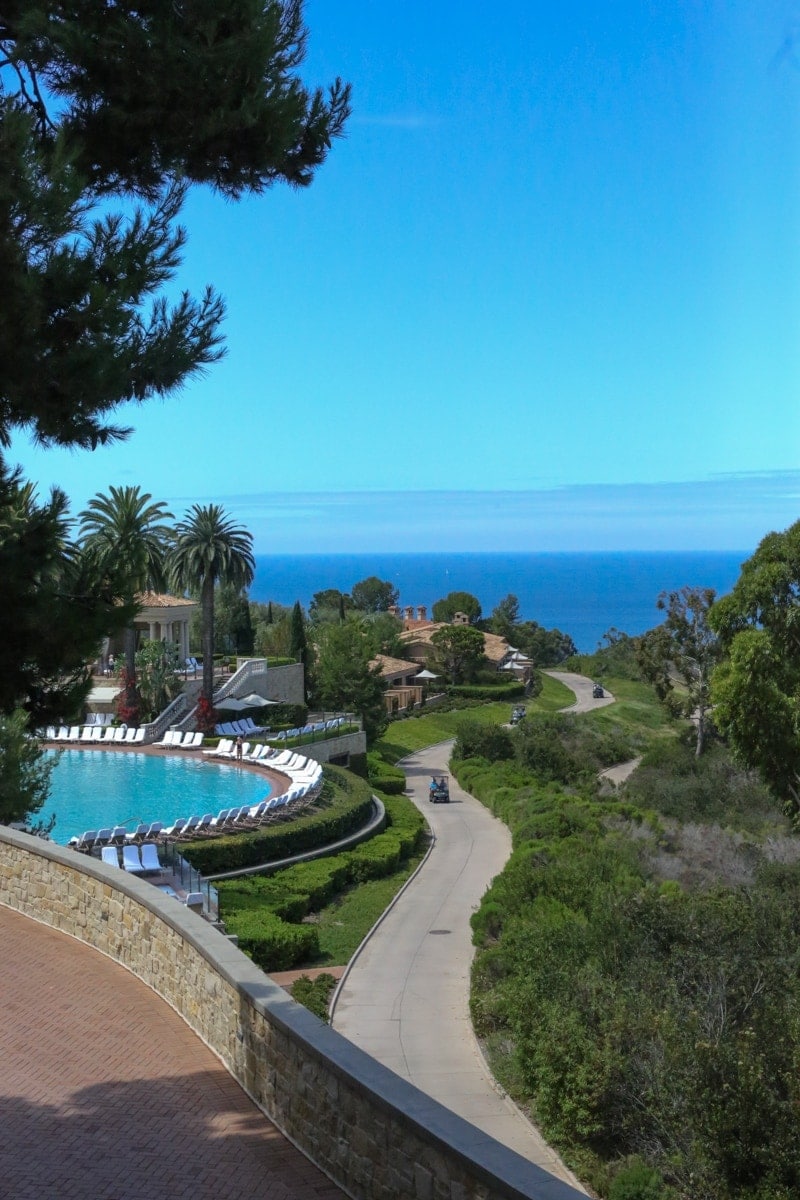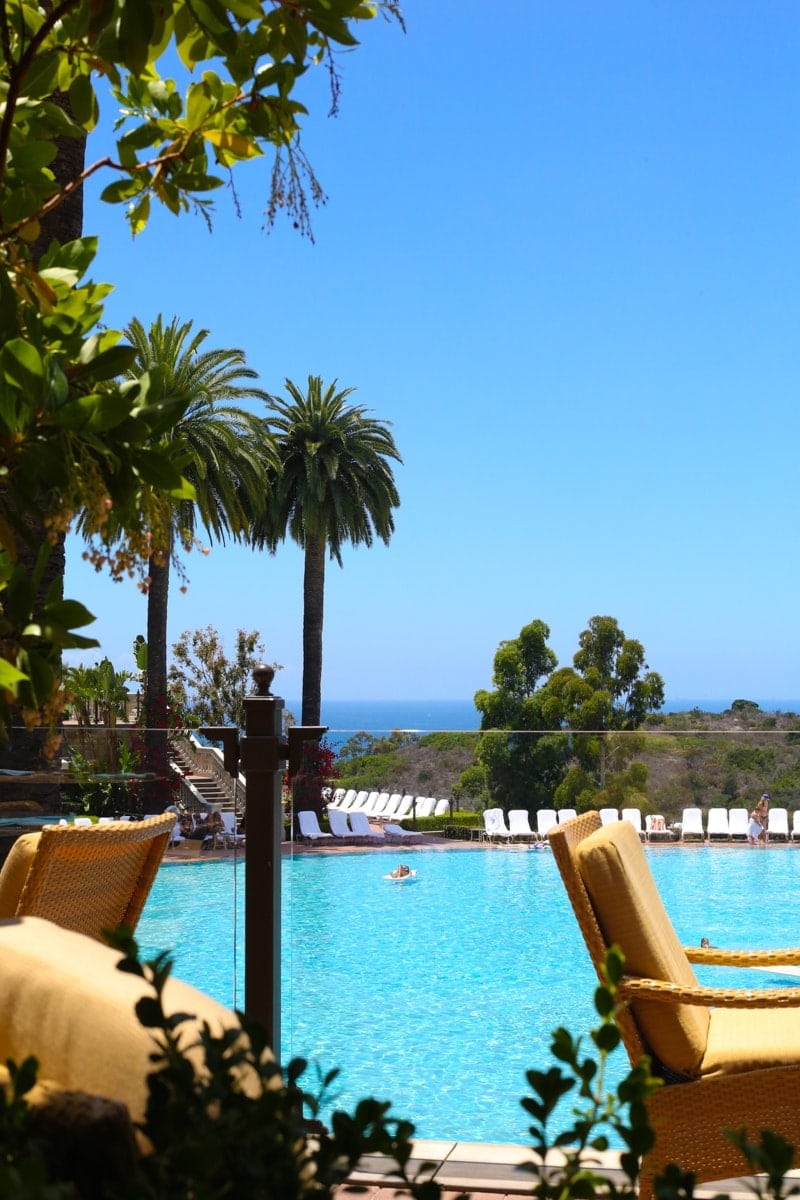 The Resort At Pelican Hill is The Perfect Babymoon
Bobby planned our trip this time and chose The Resort at Pelican Hill located in the chic town of Newport Beach.  I am still quite speechless about our experience at what Conde Nast calls, The Top Southern California Resort.  The Resort at Pelican Hill is for sure the place for an unforgettable stay.  Even though we were only an hour from San Diego, the pristine setting made us feel like we were much further away.  The resort is set on 504 acres overlooking the Pacific Ocean.  Adjacent to the resort, is 50,000 acres of permanently protected natural open space parks and trails.  The Resort is also adjacent to Crystal Cove, which is 3.5 miles of sandy coves and tide pools on an exquisite coastline.
Our spacious ocean view Italian bungalow was close to 2000 square feet and we found ourselves wanting to be in our room that abound with comfort.  From the two fireplaces, to the oversized terrace, the deep soaking marble tubs, to the gorgeous beamed ceilings, it surely felt like a home away from home.
They thought of it all ~
Besides the stellar setting this resort has to offer, they truly have thought of it all.  The staff is so friendly and accommodating and I truly enjoyed their fleet of Mercedes that picked us up and took us around.  The staff knew I was on my babymoon and they made sure I was completely being pampered during our stay.  Our first knock on the door was sparkling apple cider and chocolate covered strawberries and a personalized note welcoming us.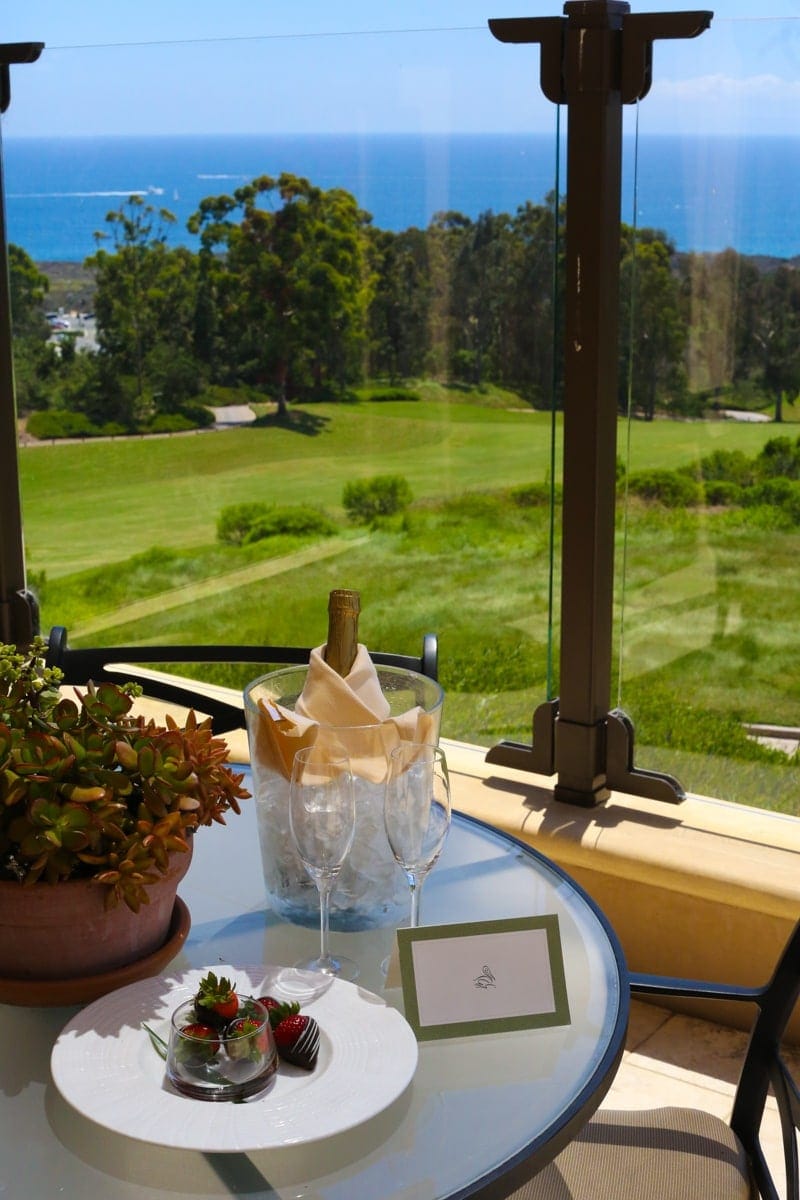 Just a few hours later there was another knock and this time it was a sweet gift for our new baby.  I have never been so impressed with a Resort and how they made my stay truly unforgettable.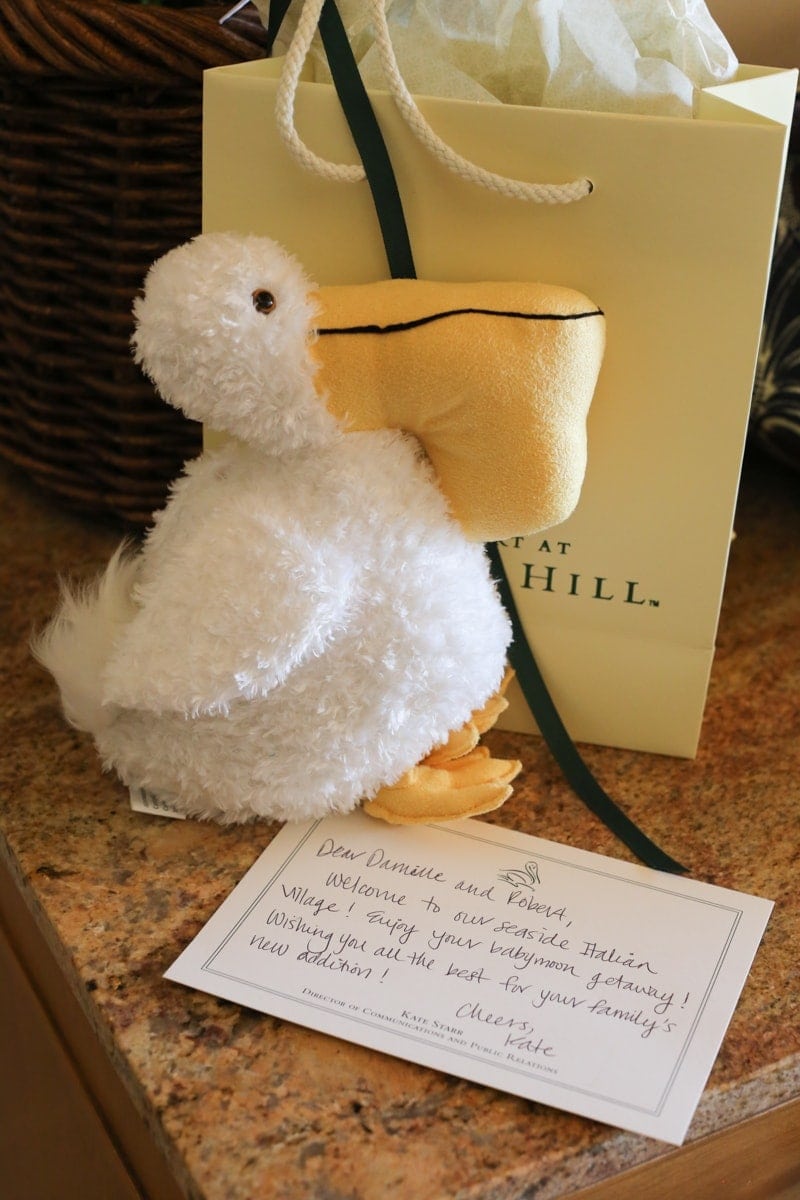 We enjoyed the resorts exceptional menu that was offered poolside while taking in some quality time together.  The Pelican Grill was the quintessential California dining experience that offered the highest quality fresh and locally sourced food.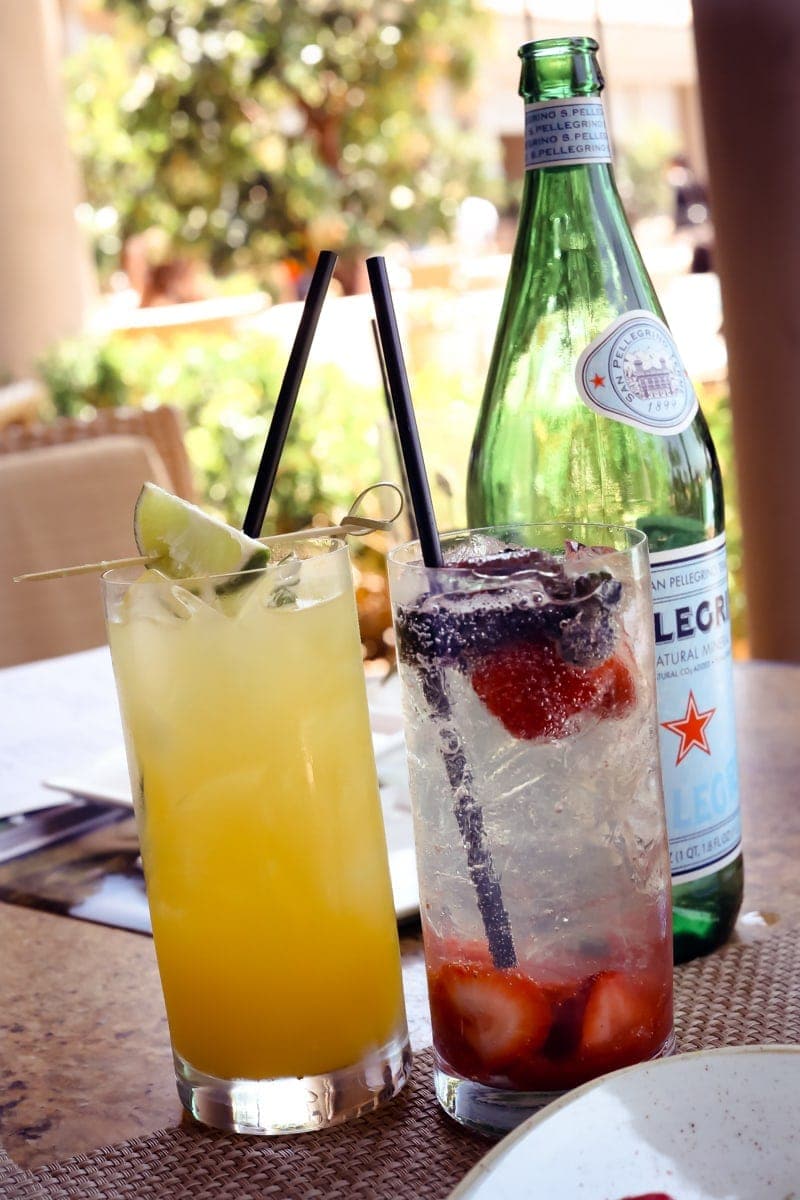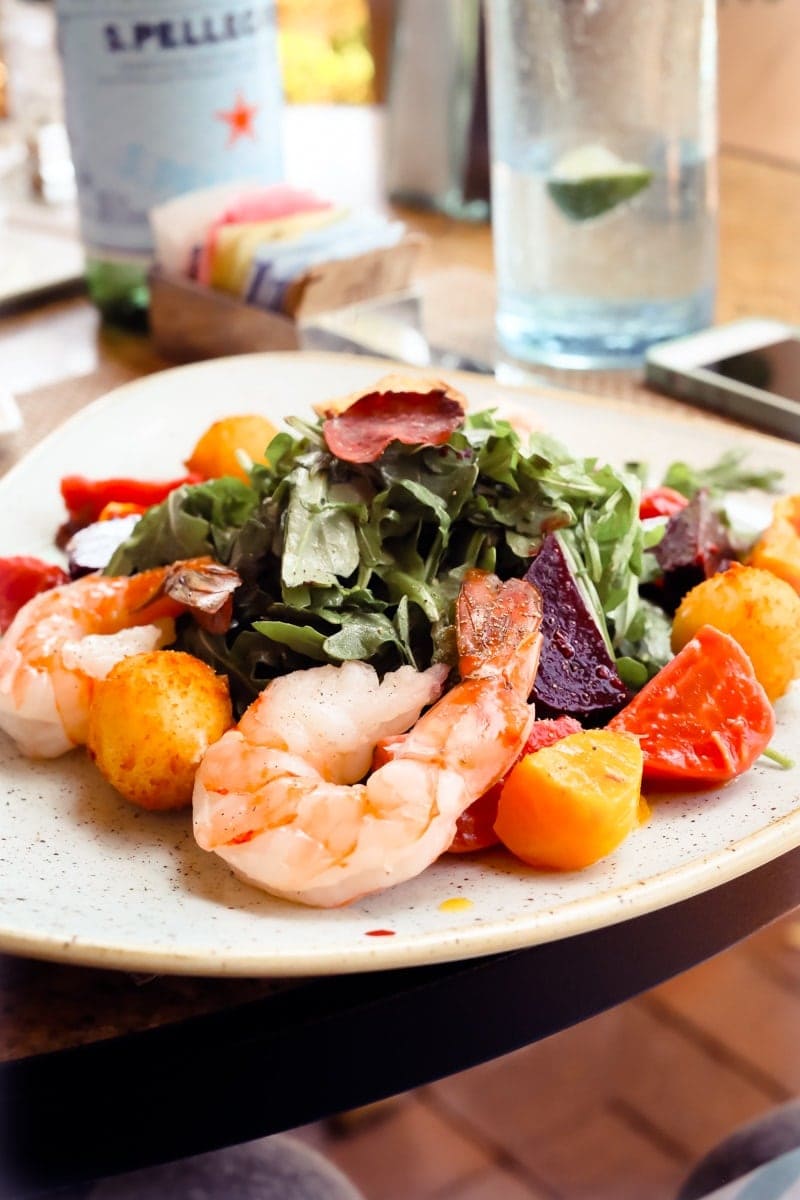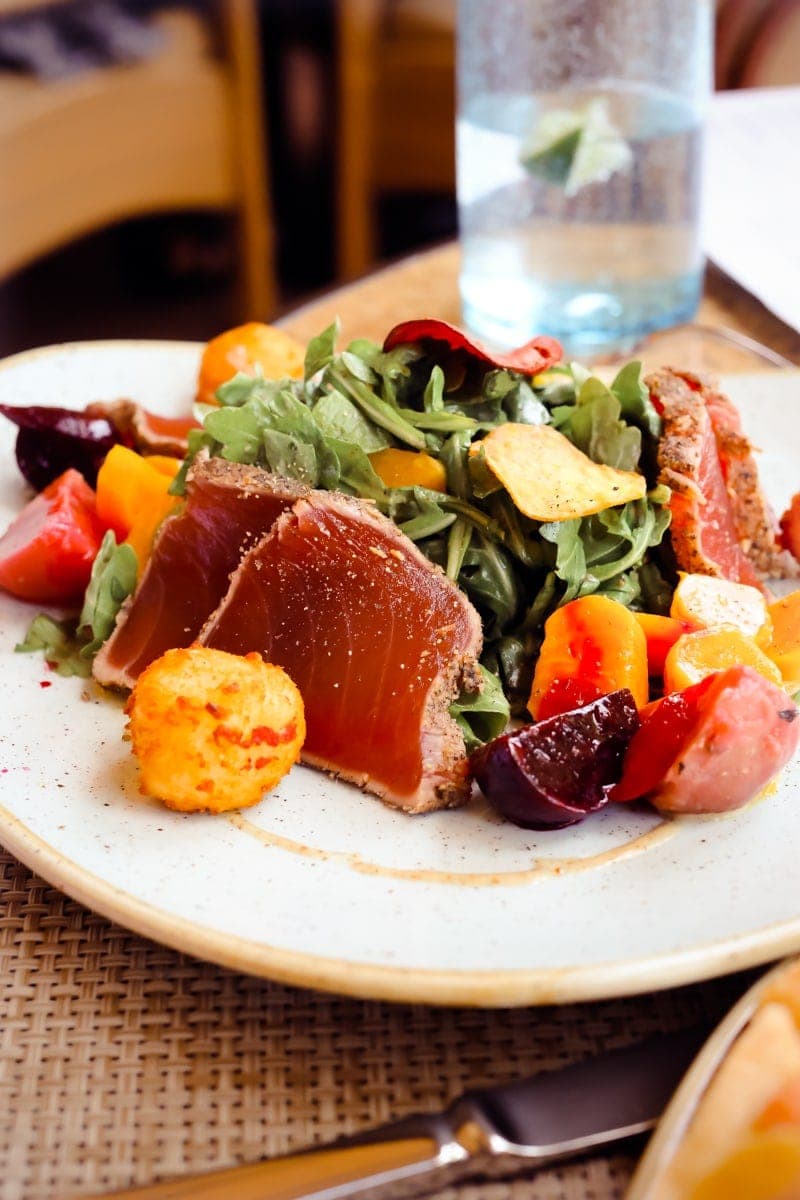 There was so much to do and see at the Resort that it kept us busy for quite sometime.  The Caffe' & Market offered hundreds of food and beverage items for any meal or shall I say, anything in-between.  My favorite was the resort-made gelato.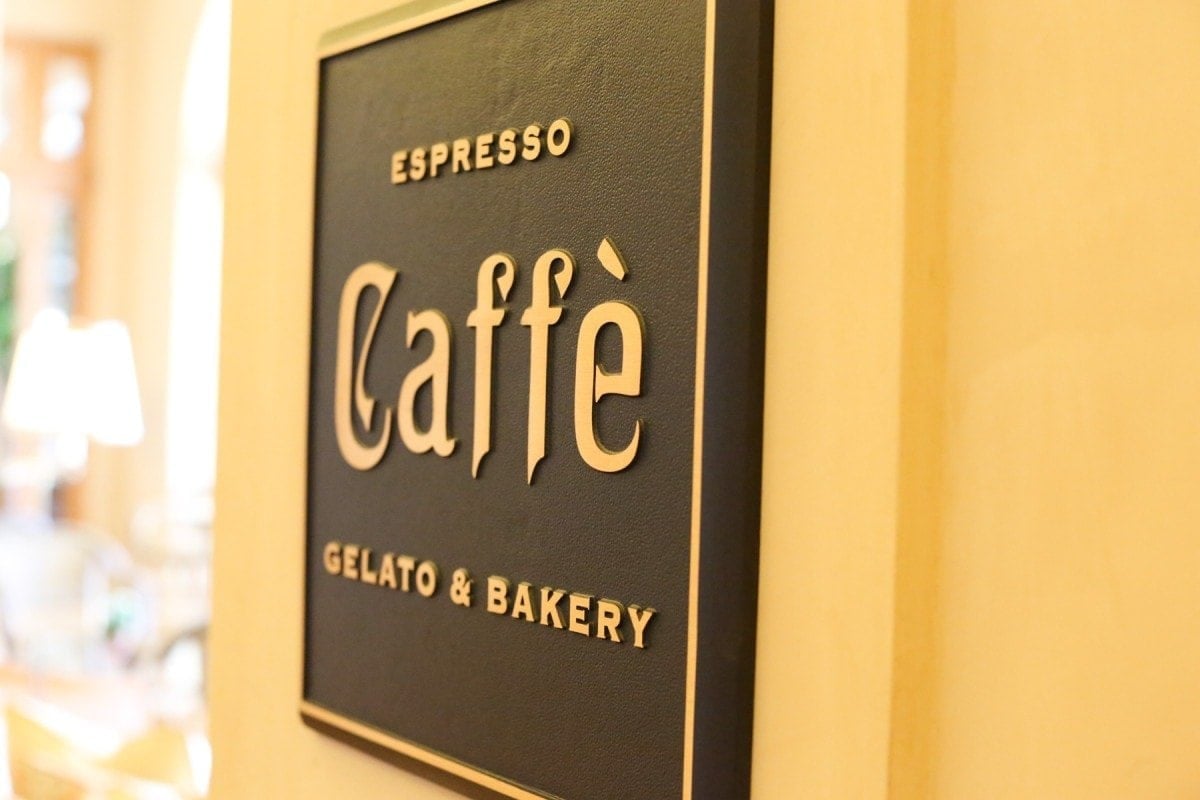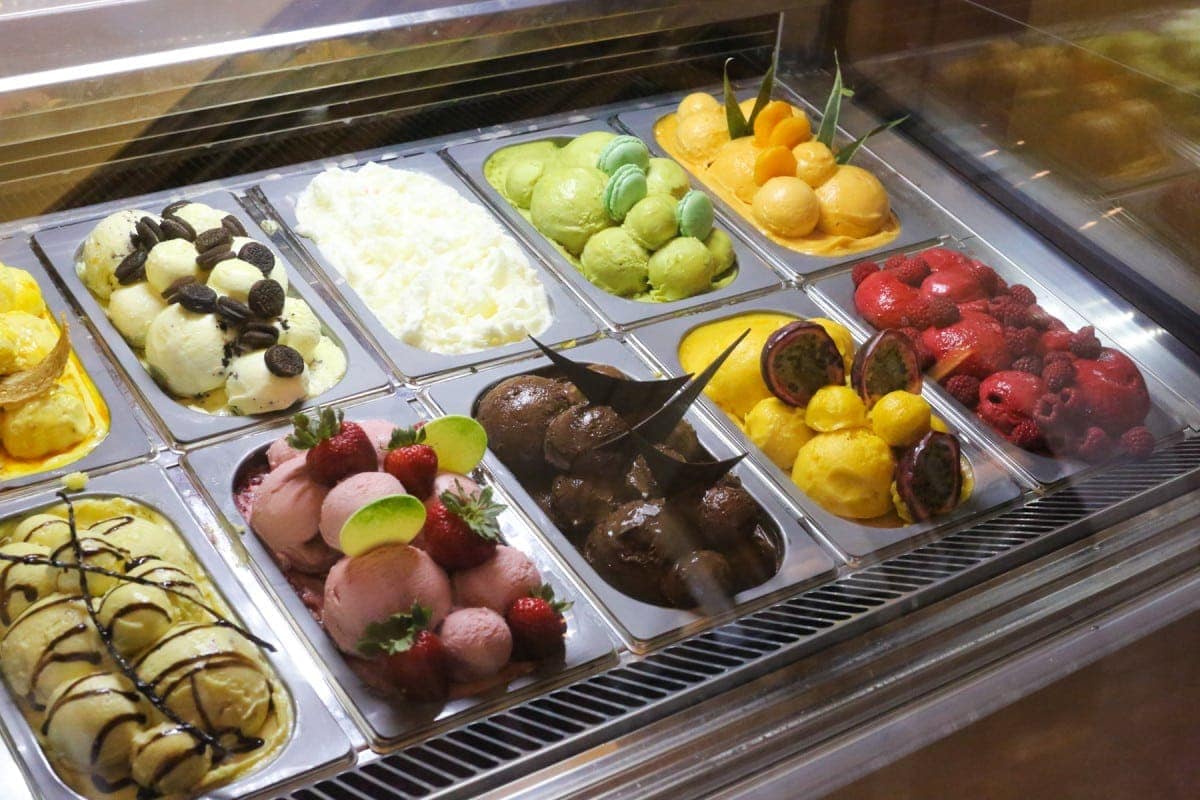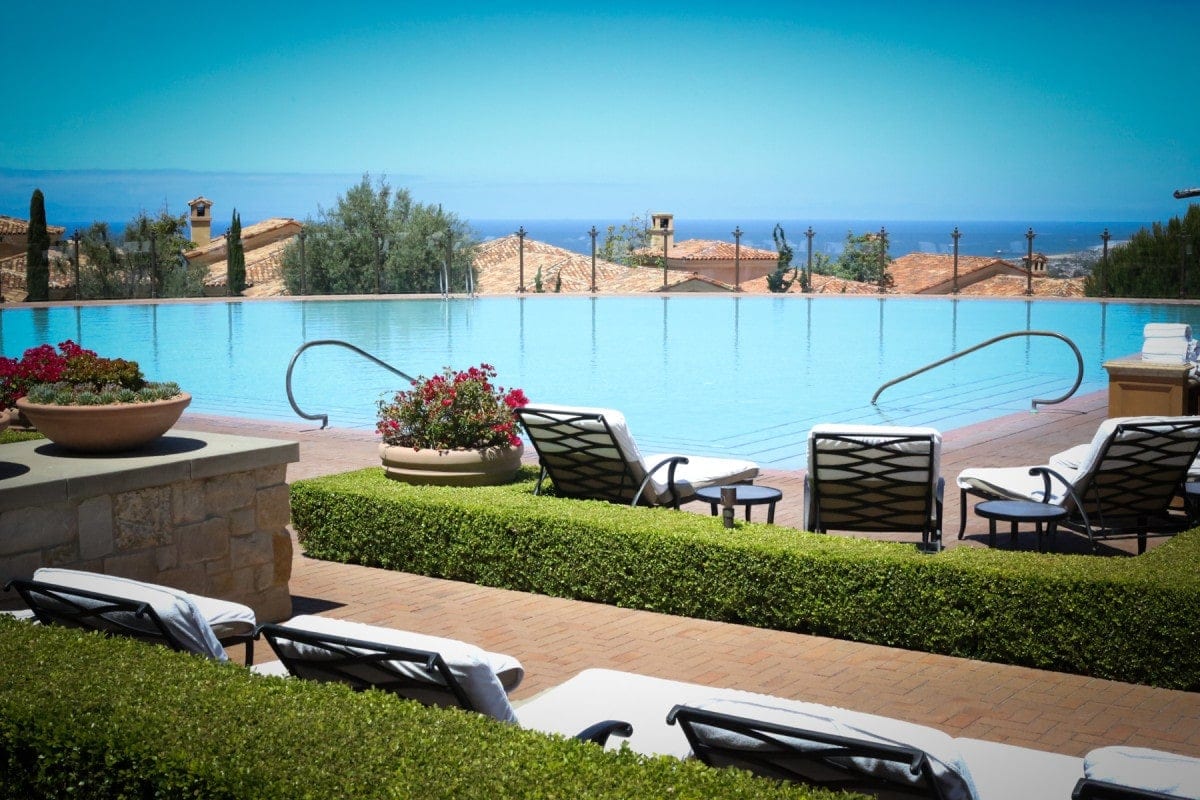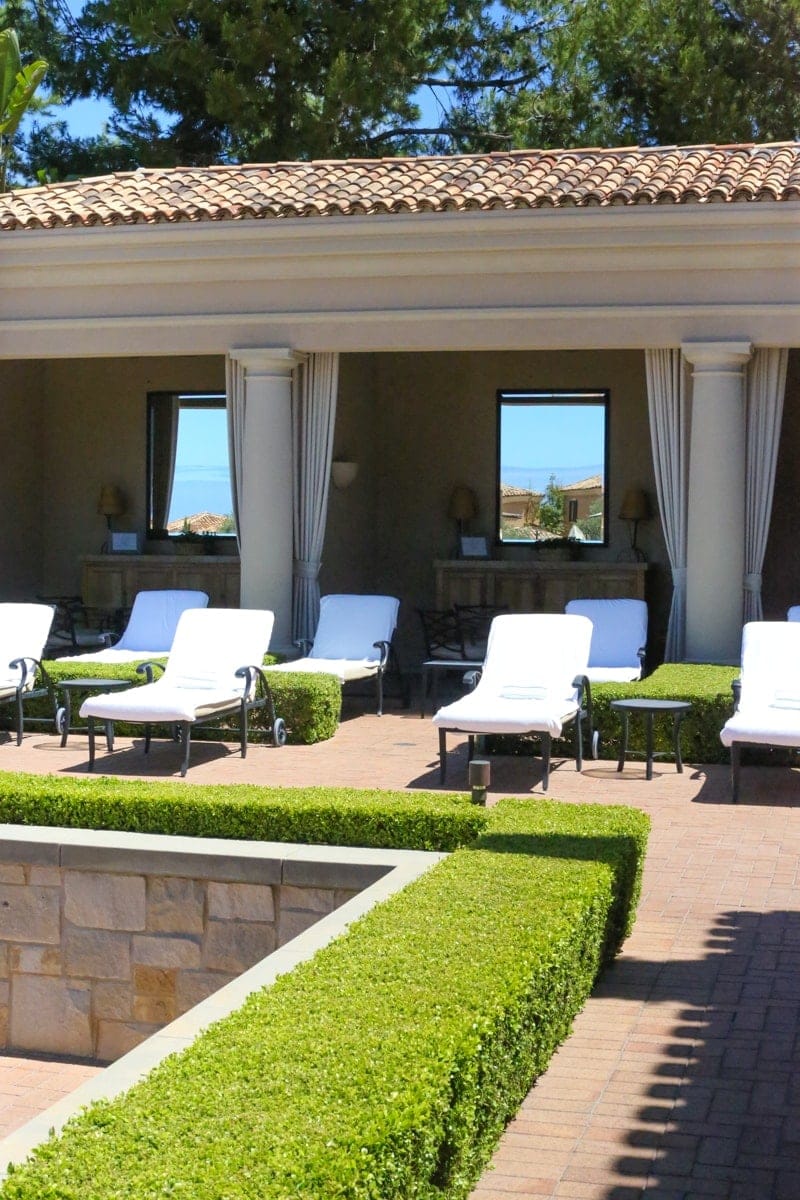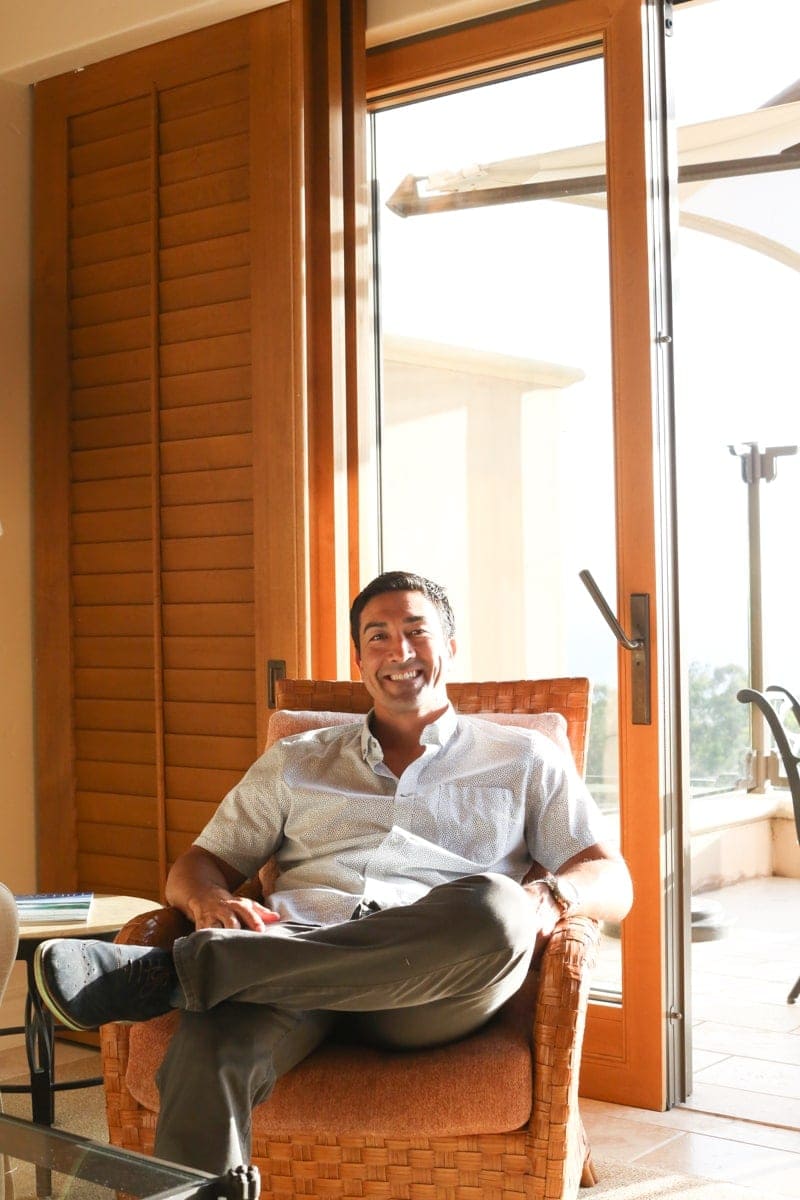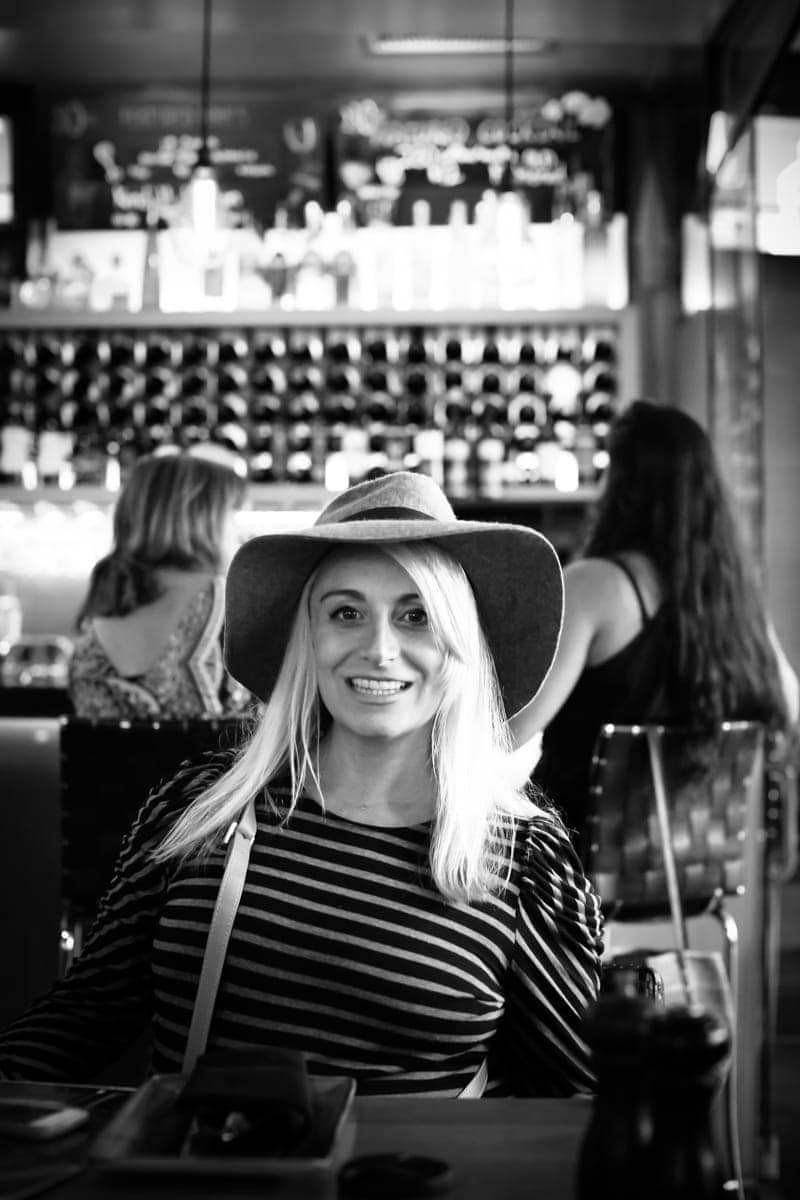 And the sweet gestures just keep on coming ~
Upon returning to our room, we found these chocolates and this quote on our bed.  Now I know why The Resort at Pelican Hill is one of the world's finest Five-Star, Five-Diamond destinations that offers unparalleled service and luxury.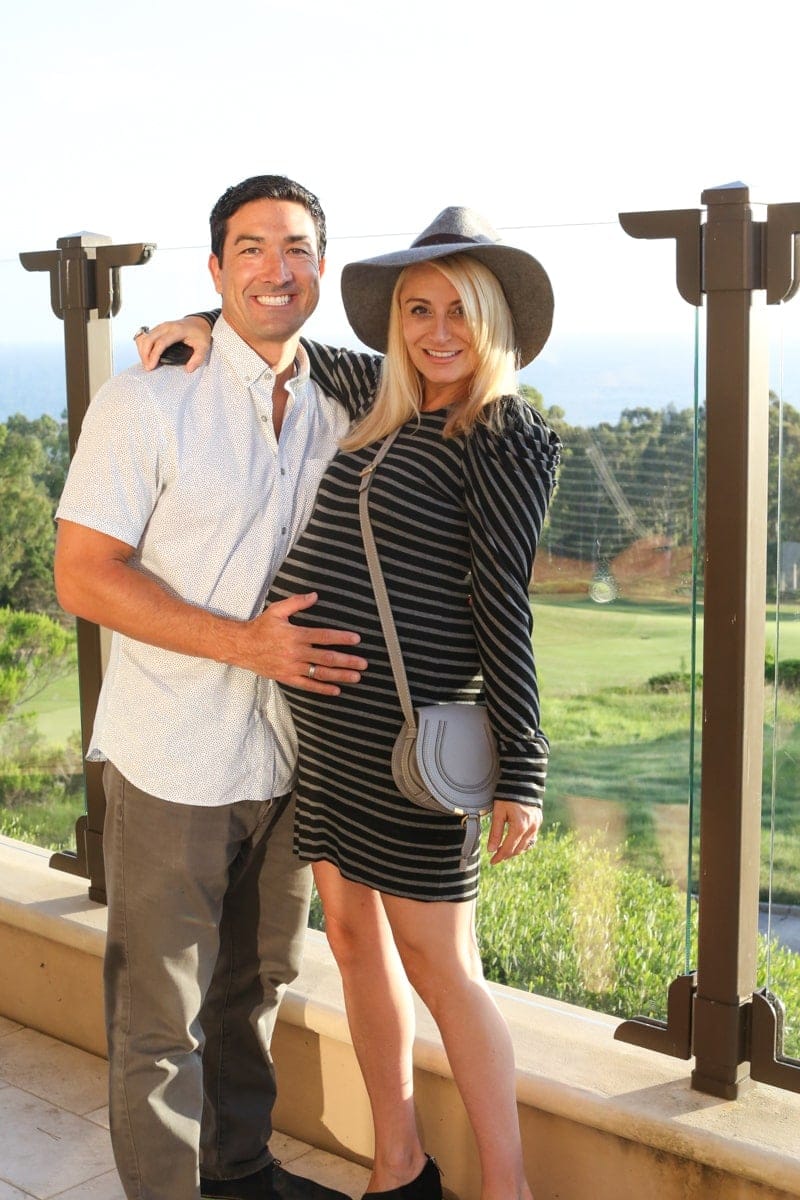 The Most Memorable Babymoon
The unsurpassed pampering, comforts and services all blended and created a destination unlike any other.  This was truly the most spectacular babymoon a mom could ask for.  When I told my friends where we were going, several of them said, "lucky girl."  I now see why and couldn't agree more.  Pelican Hill is the Possibility of Perfection!
The Resort has a Favorite Memories Contest that is going on right now.  You too can have a chance to win a quarterly prize valued at $500.00.  To stay in the loop with what's going on at the Resort, be sure to follow them on Instagram, Facebook and Pinterest.
Thank you Pelican Hill for making our babymoon one we will surely never forget!  We feel reset, relaxed and ready for our 4th baby in September.  We cannot wait to return with all of our kids.  I would love to hear from you!  Comment below and let me know if you ever took a babymoon.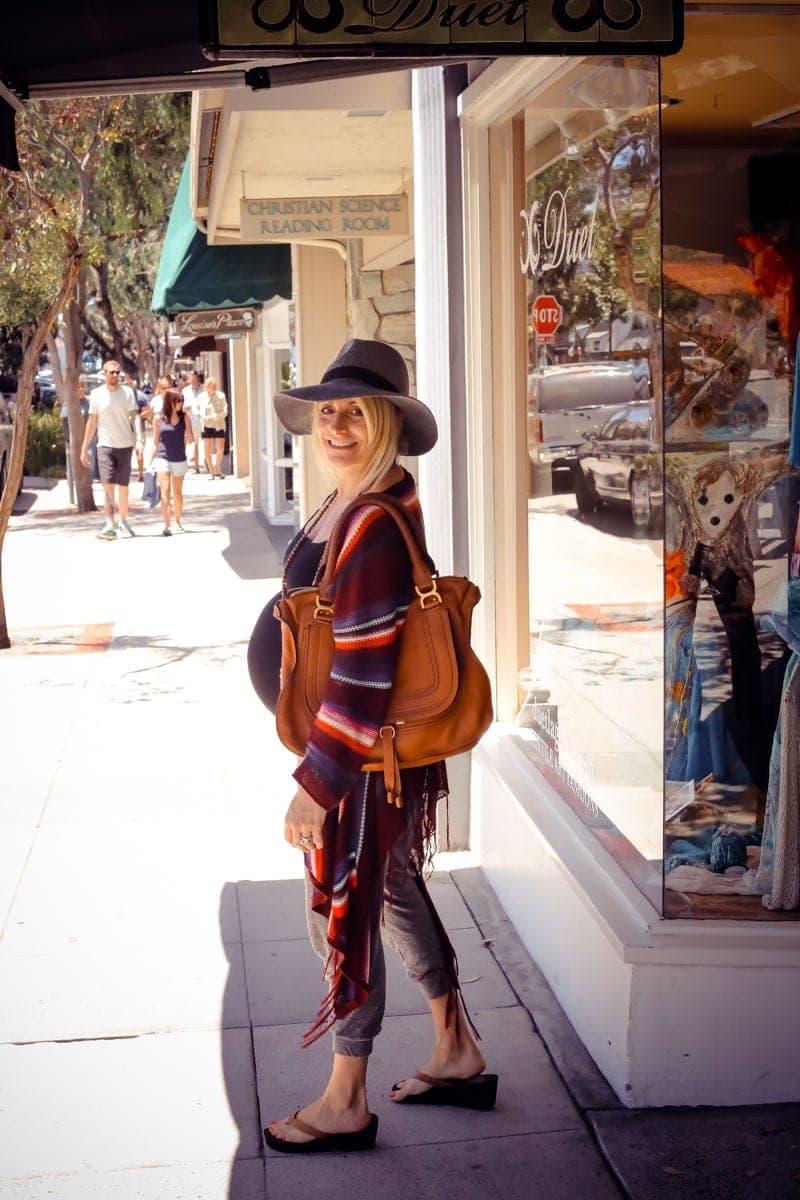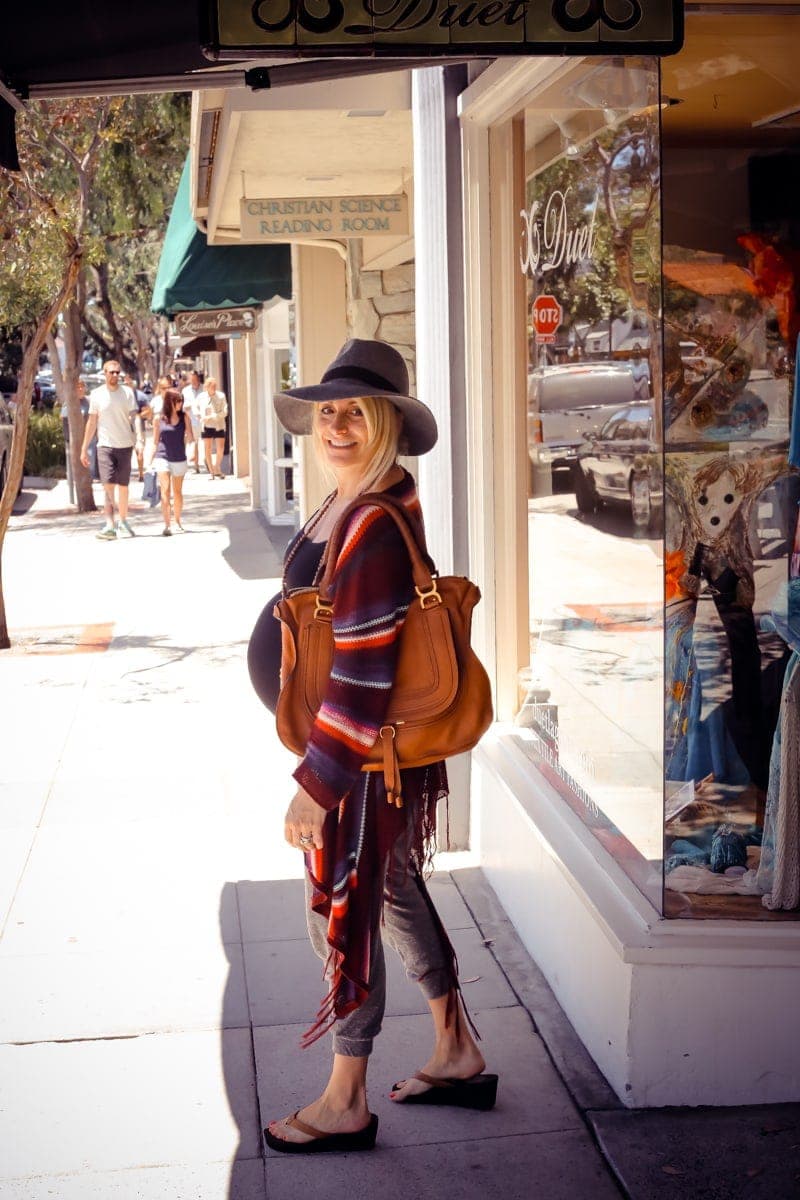 You May Also Like:
Traveling With Families- The More The Merrier
8 Simple Ways To Bond With Your Family
Family Travel In Coachella Valley
The Perfect Resolutions This Year
Tips for Parenting In Style...
Never boring, always awesome. Keep up to date with the latest from City Girl Gone Mom.