Surprise Staycation at Manchester Grand Hyatt San Diego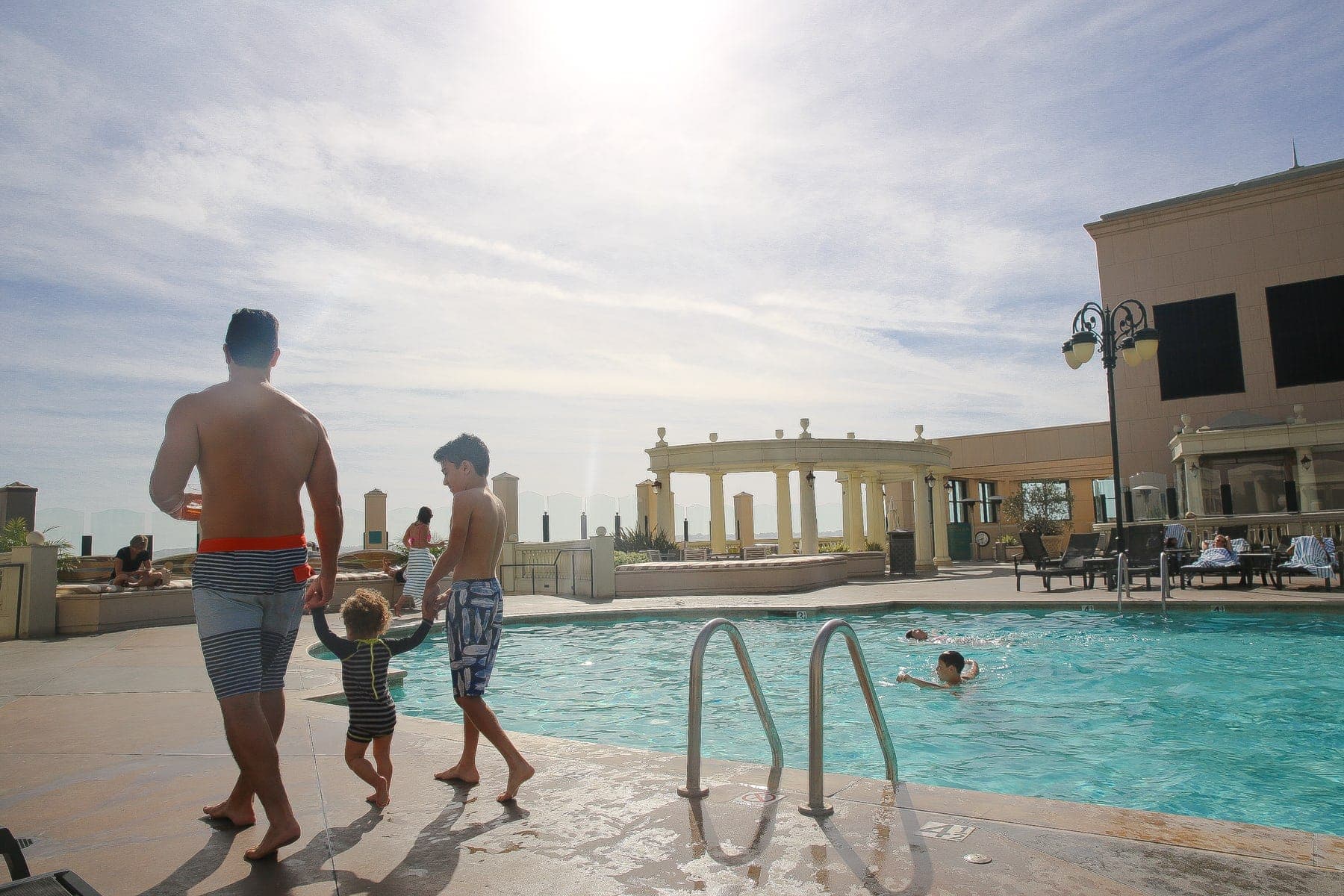 This Post Is Sponsored! Thank you For Sponsoring CityGirlGoneMom! As Always, All Opinions Are my Own!
Surprise Staycation at Manchester Grand Hyatt San Diego
When Bobby and I were first stationed in San Diego back in 2004, we had the ultimate, pre-kids beach lifestyle. We loved our little beach neighborhood, with its shops and restaurants lining the main drag. Other than our typical outdoor adventures of surfing, beach cruising and nearby hiking, we didn't find it necessary to venture any further. We hardly left our little beach bubble. Looking back, our lackadaisical love affair with the ocean had us fooled! San Diego was (and has since become) so much more. Fast forward 12 years and four kids later, now that we've made America's Finest City our home (yet again), we are on a serious Schaffer mission to explore every ounce of what goes into making our city truly the finest.
Born and bred a city girl, I am drawn to San Diego's downtown neighborhood, with its urban energy that I crave from time to time. For our local San Diego excursions, the Manchester Grand Hyatt San Diego is a must-stay for quite a few reasons. It's the perfect bay setting with epic views, plenty of areas for kids, and the panache I love in a world-class hotel.
When it comes to big family travel, and in our case big family staycations, I need a hotel that packs a lot of punch. And what I mean by 'punch' is pretty simple. First, location is key. Second, it needs to be spacious enough so that the kids play, and it needs to have a little separation so mom and dad can play, too. Who am I kidding? Separation… so we can sleep! And third, kid-centric activities to keep the littles entertained and engaged is a must.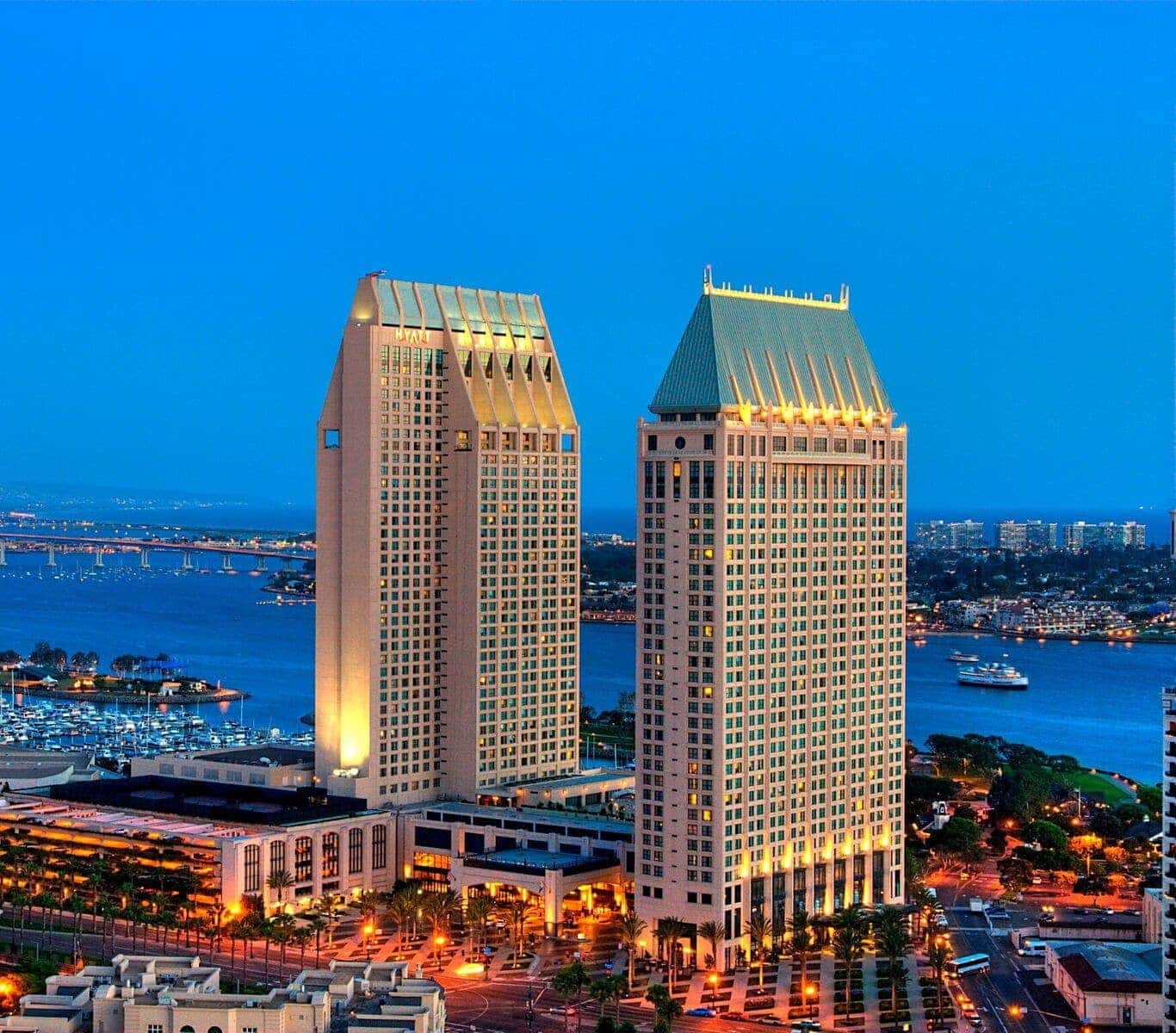 Get That Ocean View
We've all heard it before; the saying is true. Location, location, location! The Manchester Grand Hyatt San Diego has an incredible location, hugging San Diego's scenic bay front, and nestled between two downtown landmarks: The San Diego Convention Center and the bustling Seaport Village. Aside from having so many attractions within walking distance, I actually enjoyed staying put right in the hotel with my family of six. The views of the bay from our room and the pool deck were spectacular. Directly across the bay sits the island of Coronado, its iconic bridge a perfect silhouette in the distance. On the north end of the island, there were several Navy ships docked side by side, a beautiful reminder of the strong military presence we have here in town. And steps away from our two tower waterfront resort was the Gaslamp Quarter, where entertainment is a'plenty.
---
The top employer in the city of San Diego is the United States Navy.
---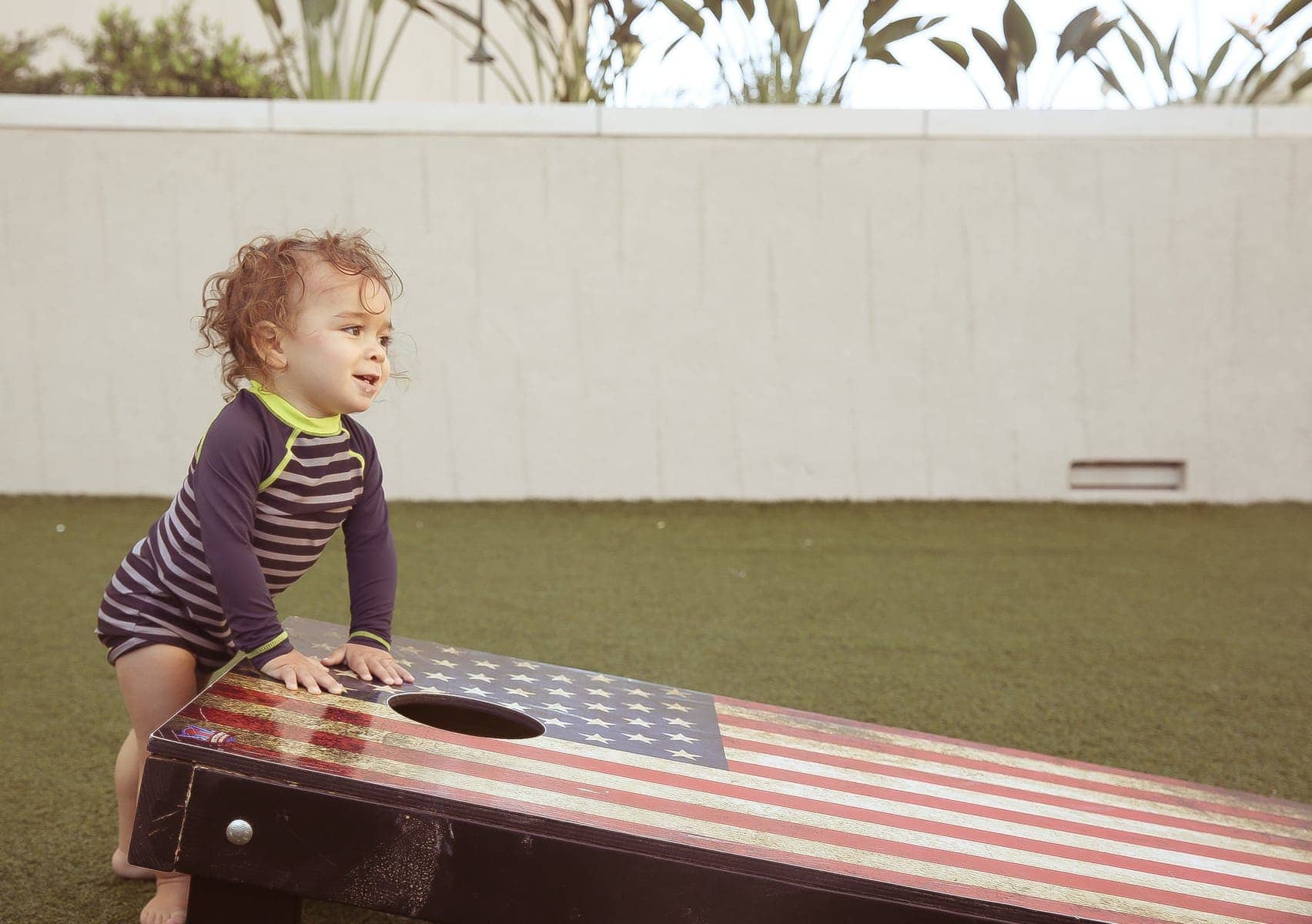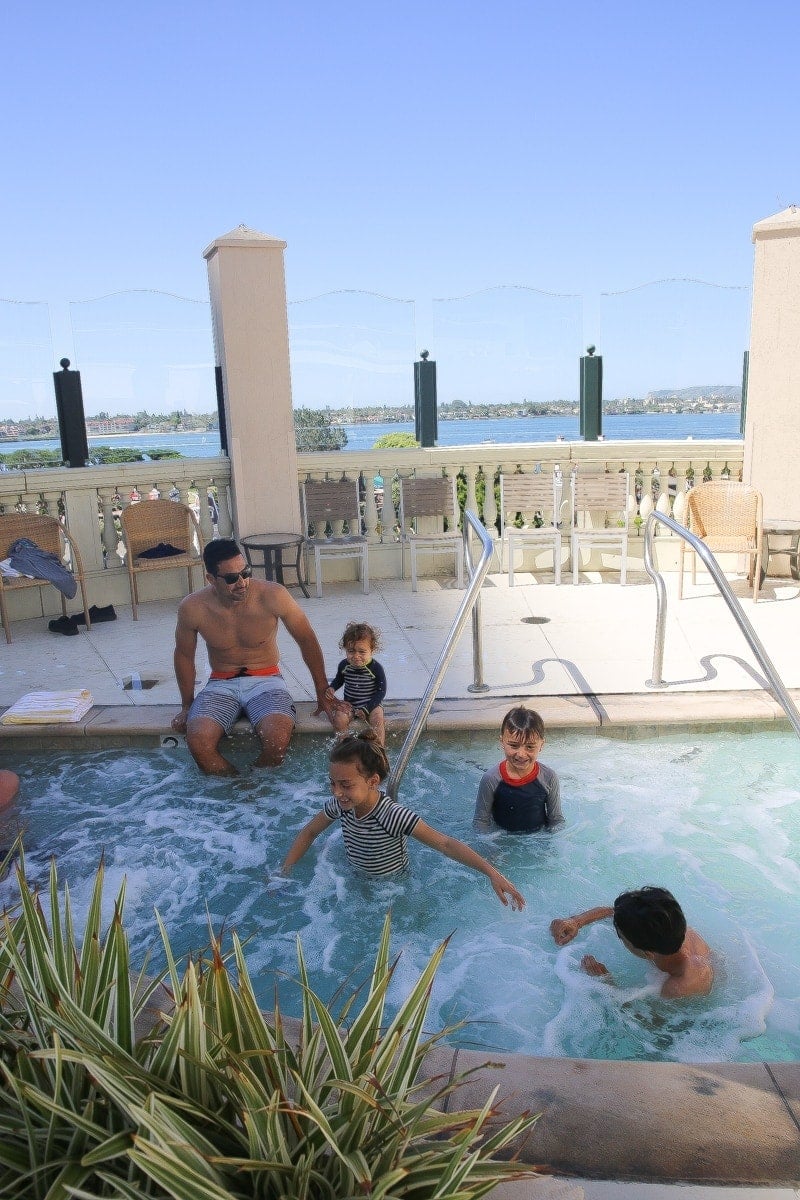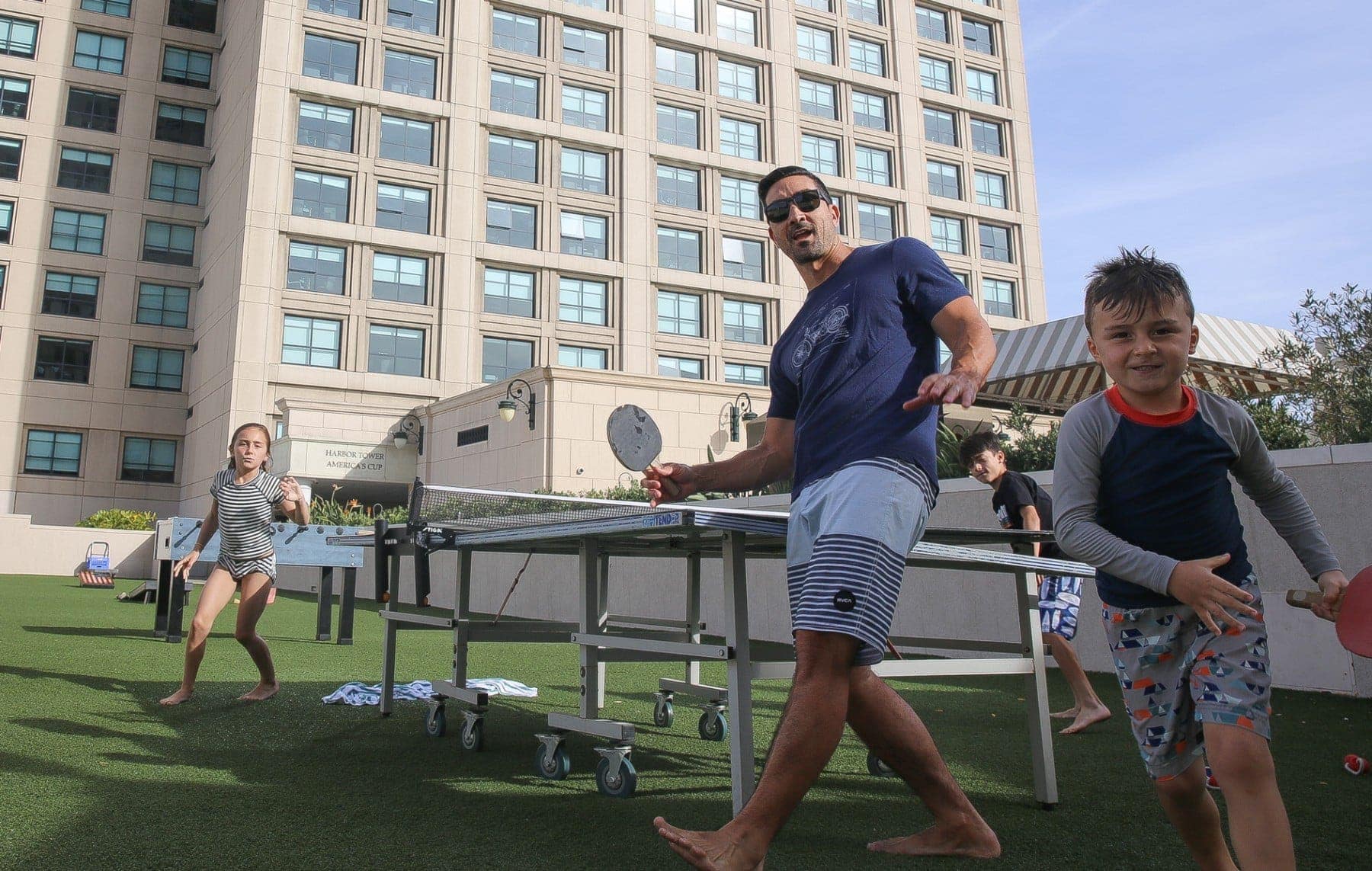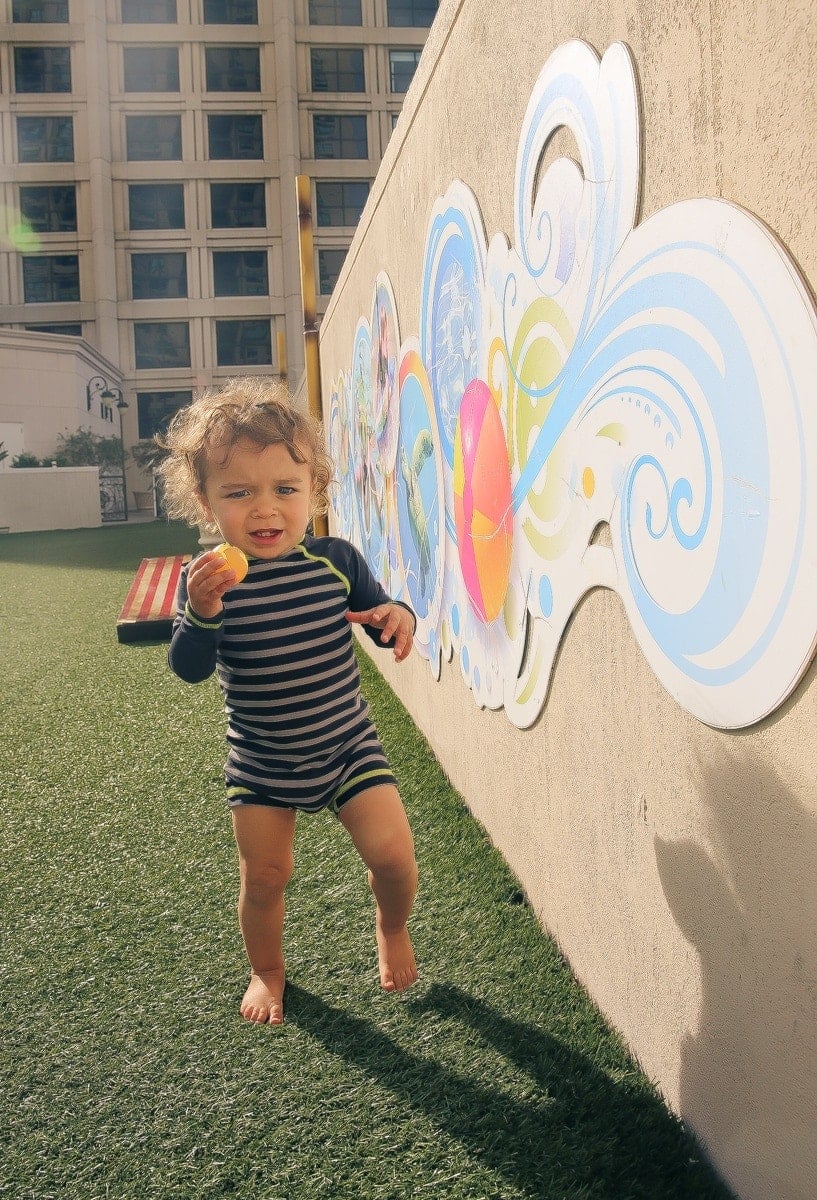 Amenities for the Kids
There's something to be said about a luxury hotel that keeps kid-centric amenities top of mind. My children loved the roof top pool area, not only for the swimming, but for the green space where they played ping-pong, foosball and bocci ball. It was pretty cool watching the kids play, with the cityscape in the distance. Not something we see every day! And the recreational facilities didn't stop there. There's also a rooftop with two tennis courts, basketball, volleyball and shuffleboard. I would've never expected so many awesome activities in a downtown high-rise resort. Our staycation was a surprise from my husband in celebration of our wedding anniversary, so our time was limited, and we didn't get to play as much as we would have liked. Next time we visit, we plan on checking out the bike rentals and poolside cinemas. The kids loved ending their night with s'mores at one of the many outdoor fire pits.
One hidden gem that the hotel offers that I haven't seen at others was The Grand Club.  This is a mother's dream to say the least. Packing snacks and drinks when you have a lot of children can be a hassle. The Grand Club takes care of it for an additional fee. They offer plenty of snacks like trail mix, yogurts, fresh fruit, a full breakfast spread and drinks like cappuccinos, hot chocolates, sparkling water, juices and more. No matter what time of day my little ones needed a snack, The Grand Club had it covered. They appreciated the evening hors d'oeuvres and dessert by 5 p.m. I also loved that there were plenty of board games for the kids to have some good ole' fashioned fun. Genius idea, for those looking to unplug and spend family time together.

---
Celebrity singer Jason Mraz has a 5.5 acre avocado farm in San Diego.
---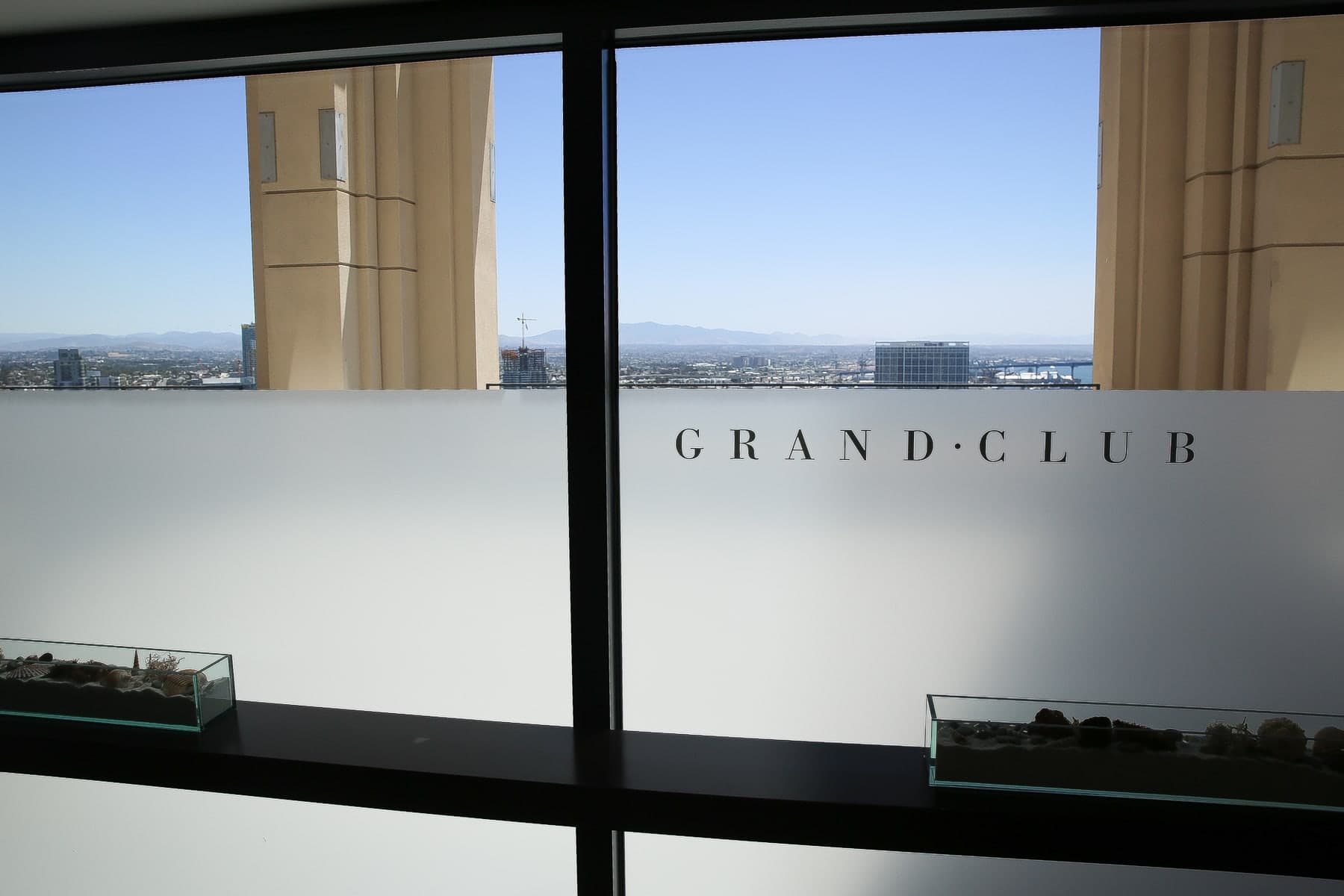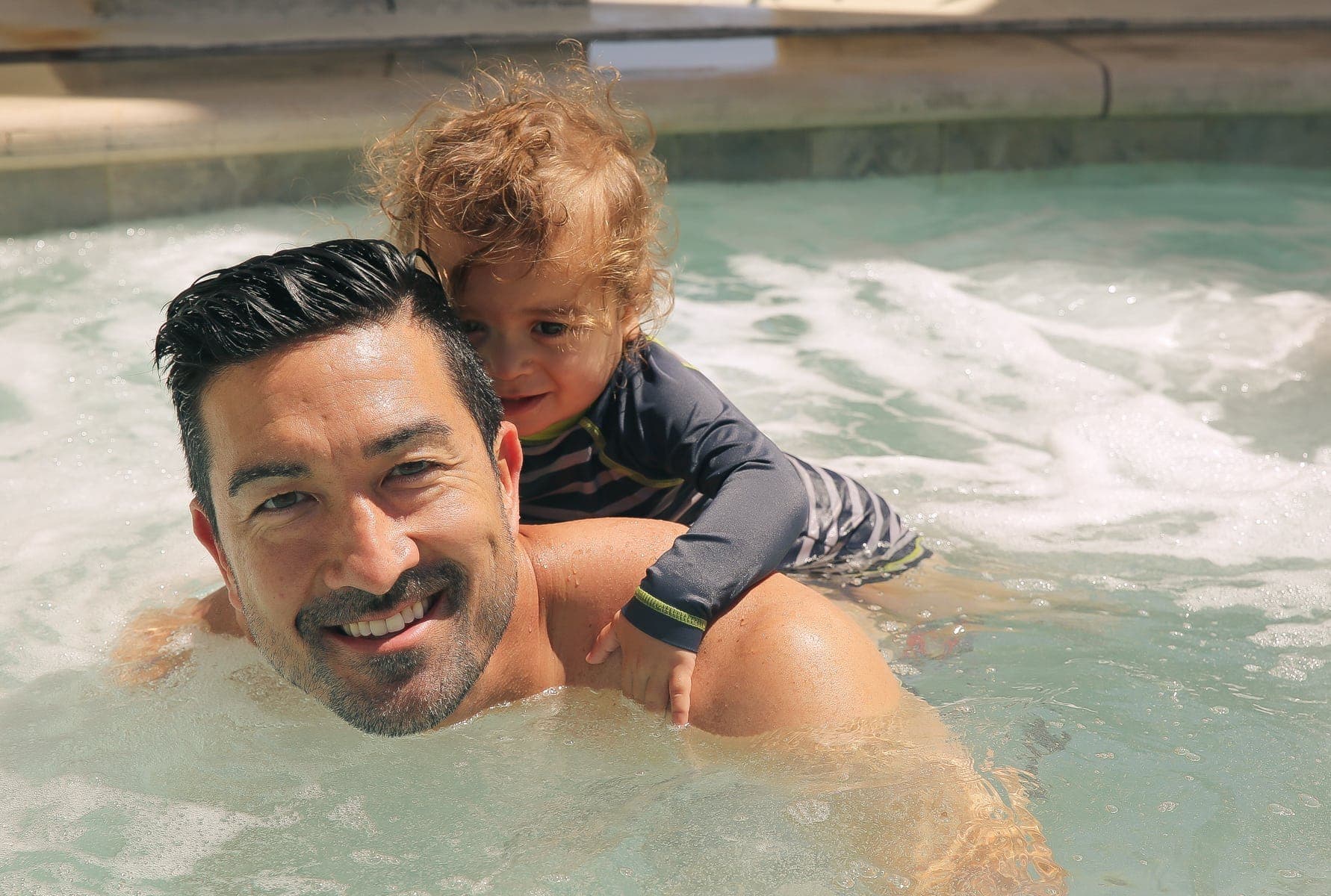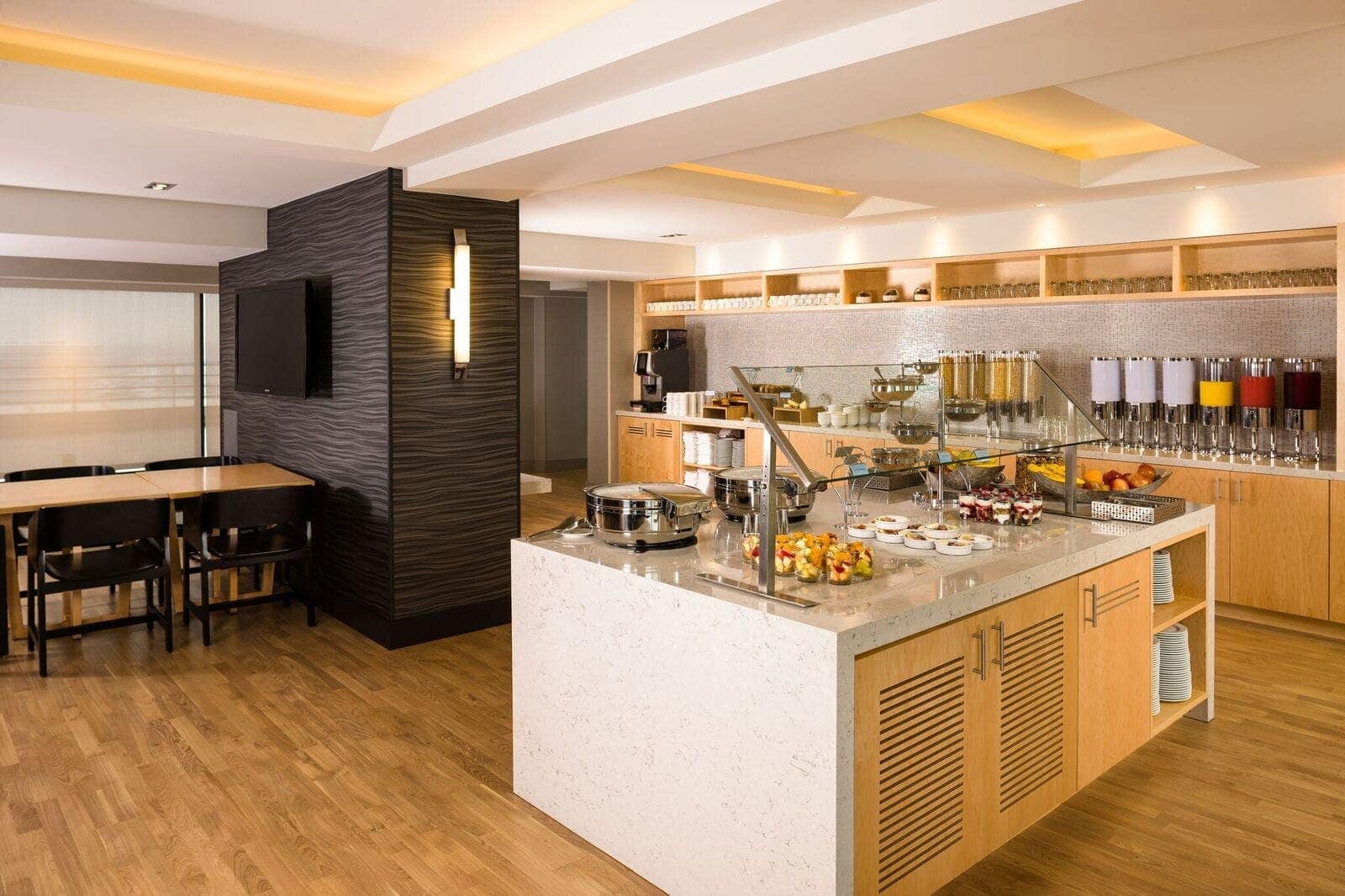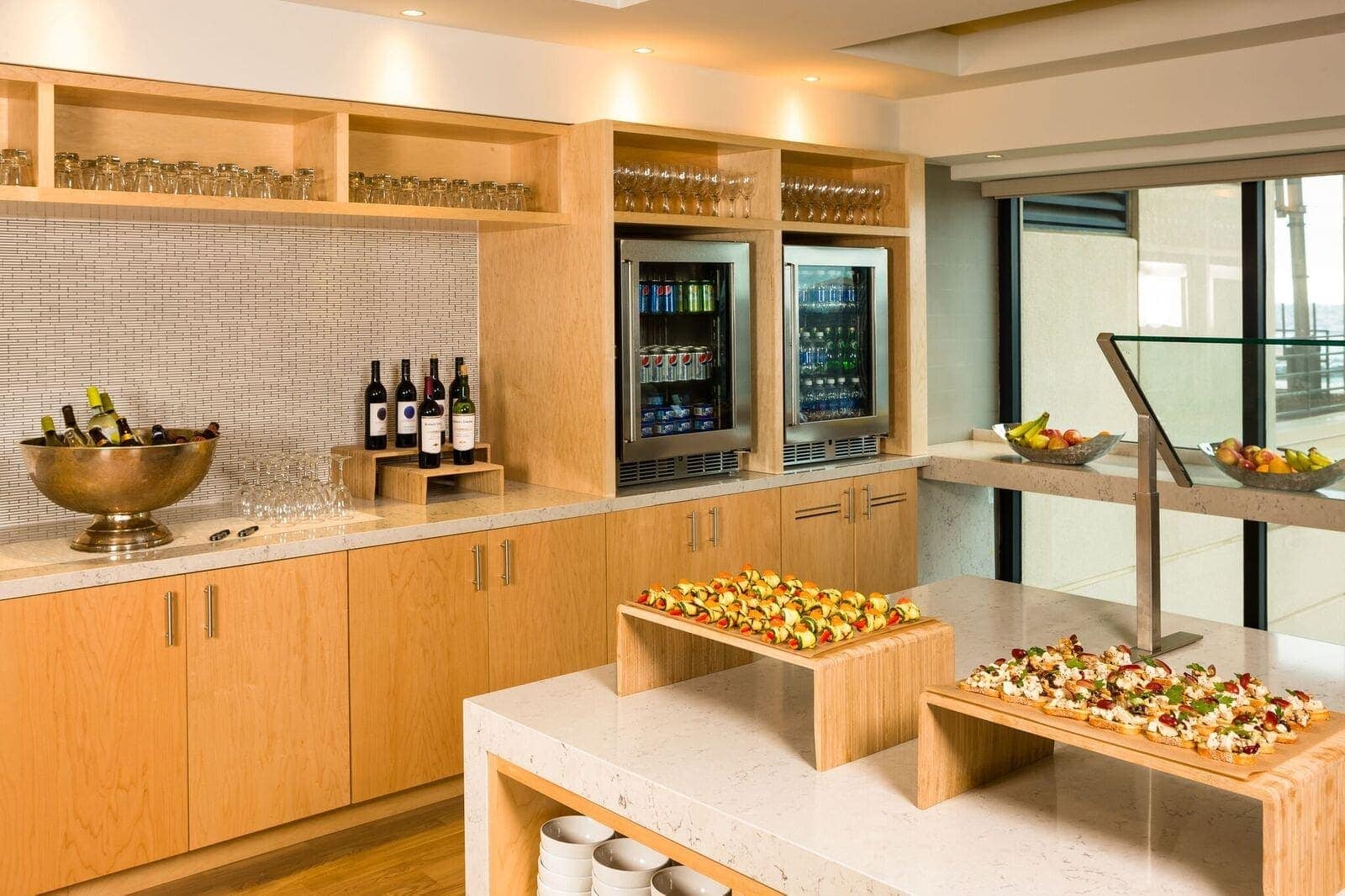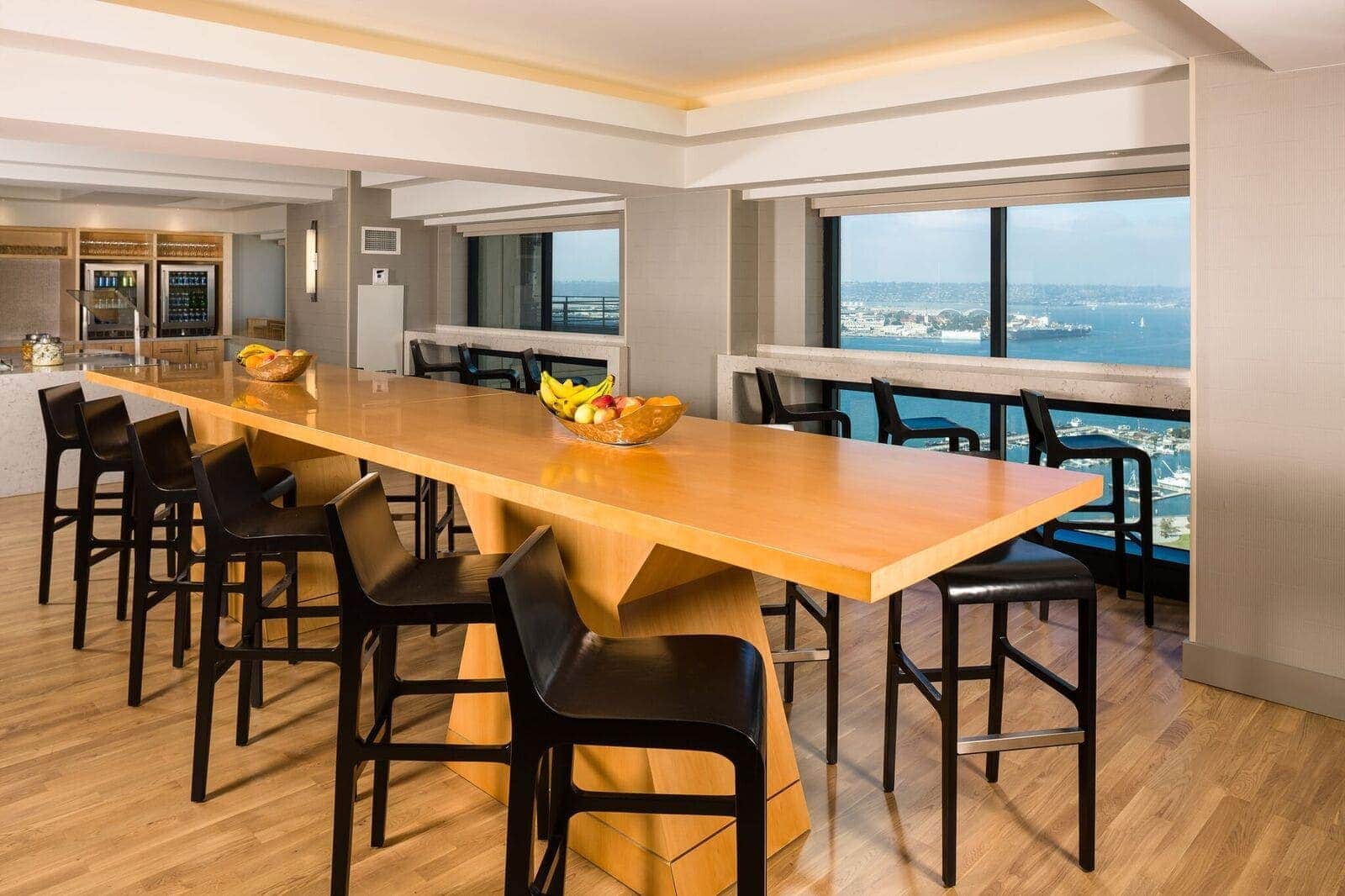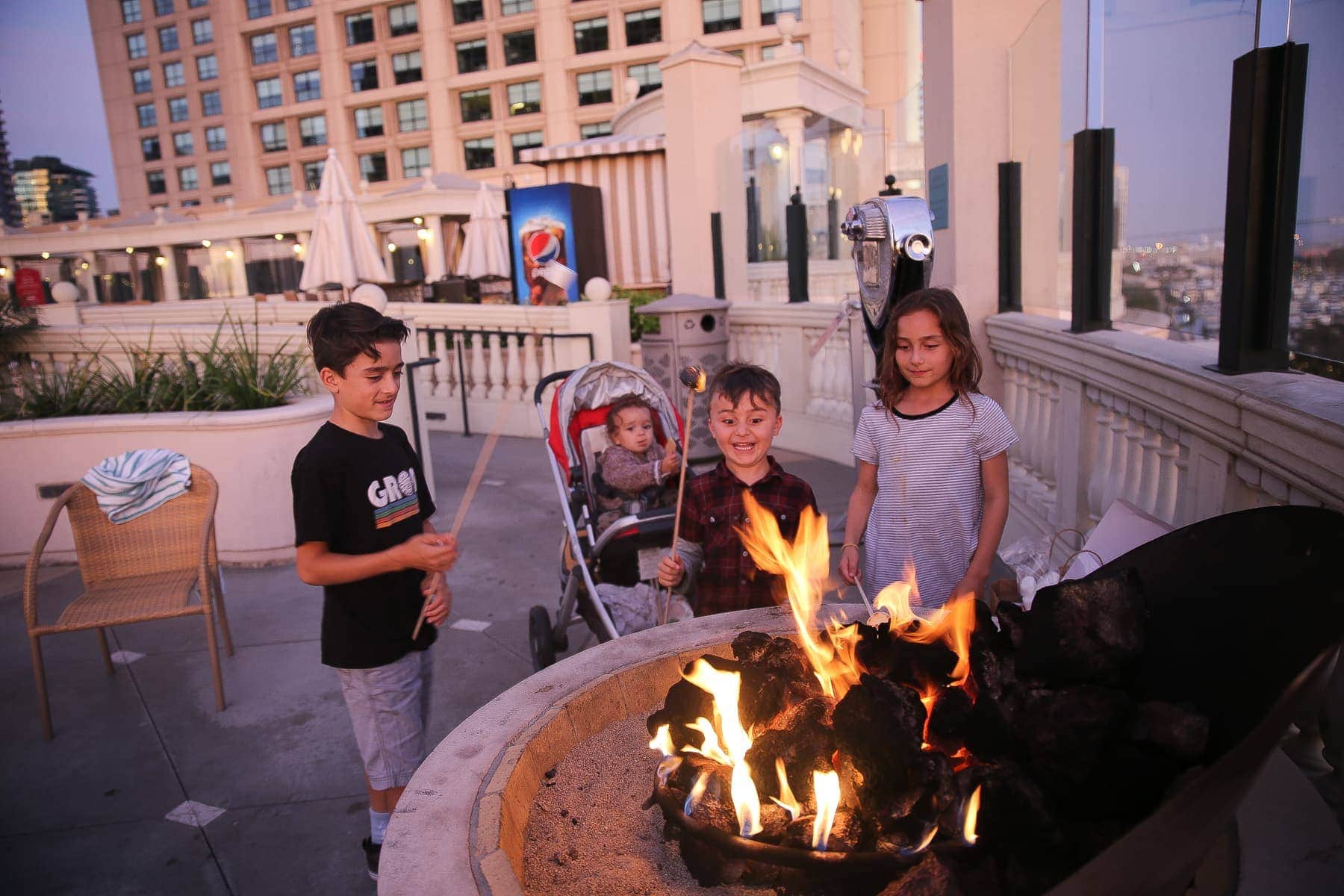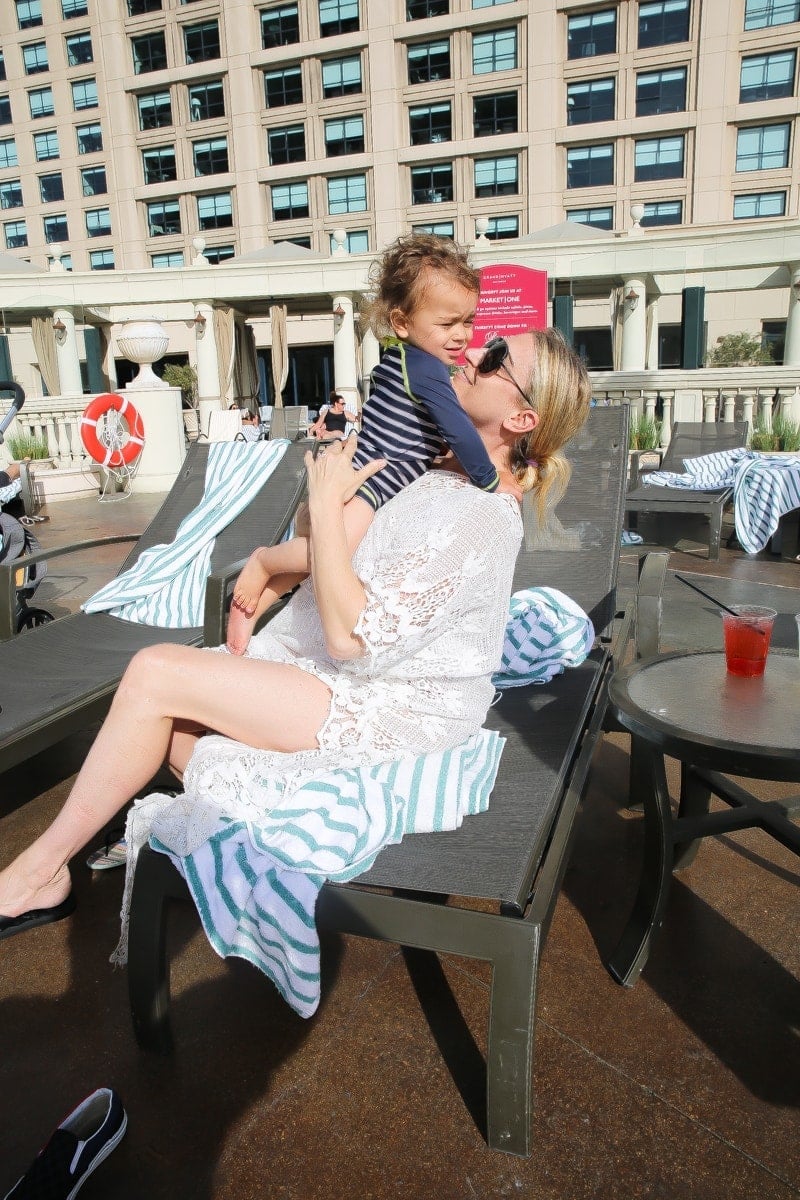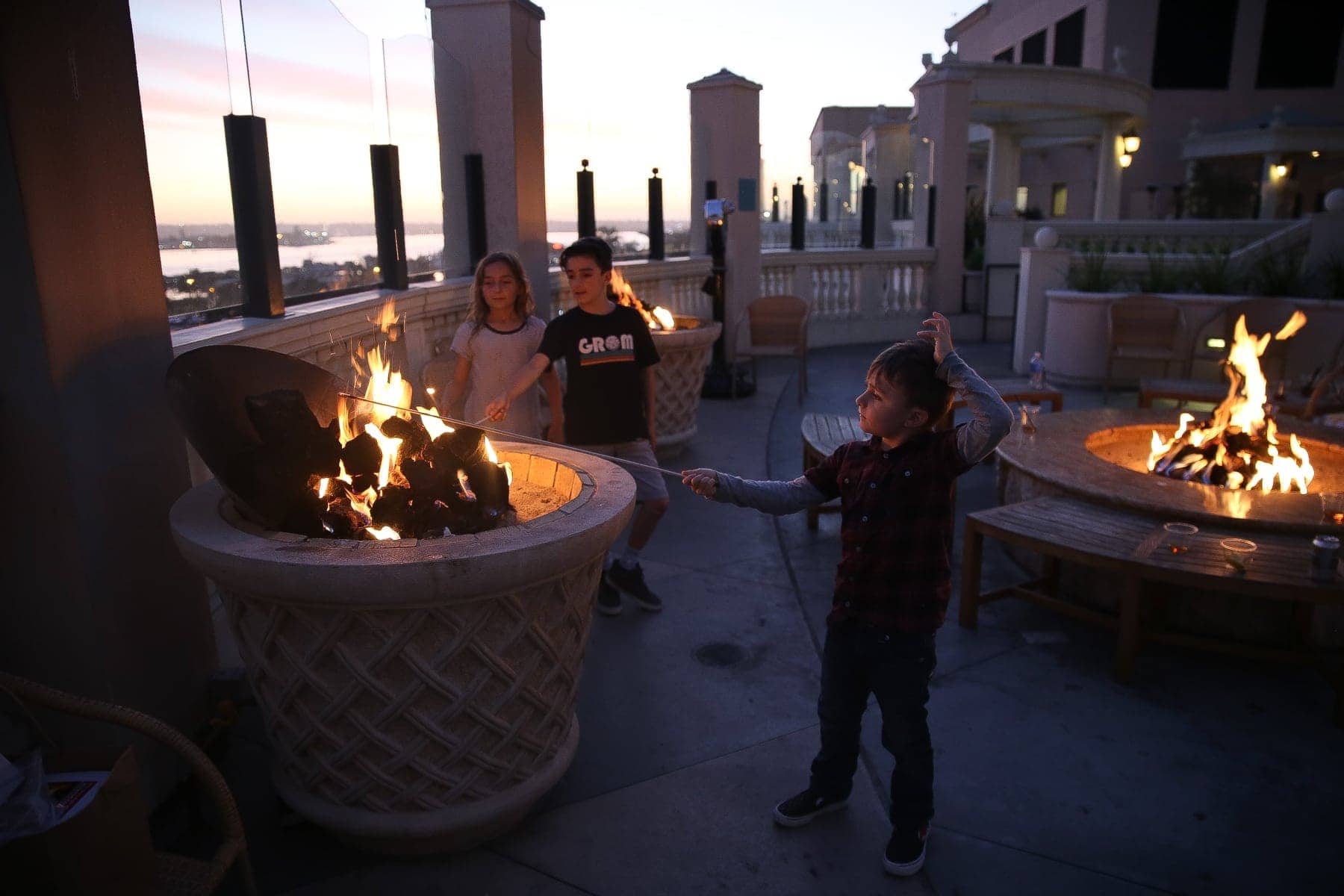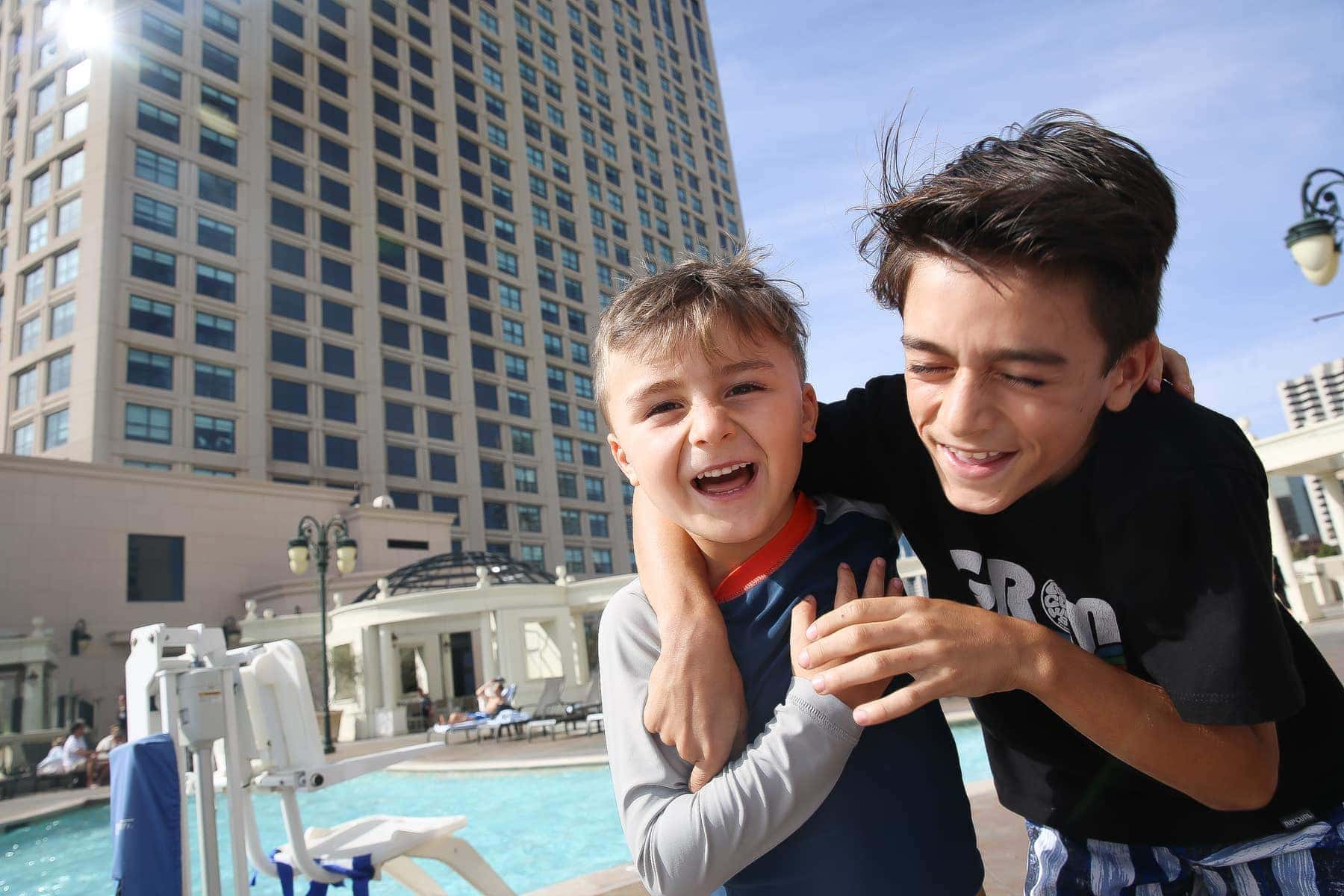 All About the World-Class Accommodations
On a trip (even a staycation), I want to feel like I've escaped the day-to-day, and am retreating to an oasis of comfort and luxury. Because, who doesn't?! I give the Manchester Grand Hyatt San Diego five stars in this area. The sleek, contemporary design of our room with its floor-to-ceiling windows set the tone for our stay. The suite was big enough to accommodate all of my children and then some. The decor was modern and plush. The kitchen area was clutch with the needs of little ones, and the deluxe bath amenities had that spa-like feel.
To top off our staycation, we were able to get a babysitter and enjoy an anniversary date during the evening hours. We didn't need to go far, just a quick elevator ride to the Top Of The Hyatt to enjoy some light bites and adult beverages. We sampled the sliders, and the scallop ceviche. Both were delicious, and exactly what we needed. Cuddling in a corner watching the sailboats was the perfect, unexpected evening to me. The views were divine, and in each window was a notable quote, serving as great conversation starters—not that we needed any. Topic of conversation for Bobby and me? Where to next? San Diego keeps surprising us with its array of offerings and attractions, and our stay at the Hyatt was no exception.

---
San Diego has the most ideal climate with temperatures averaging 70 all year long.
---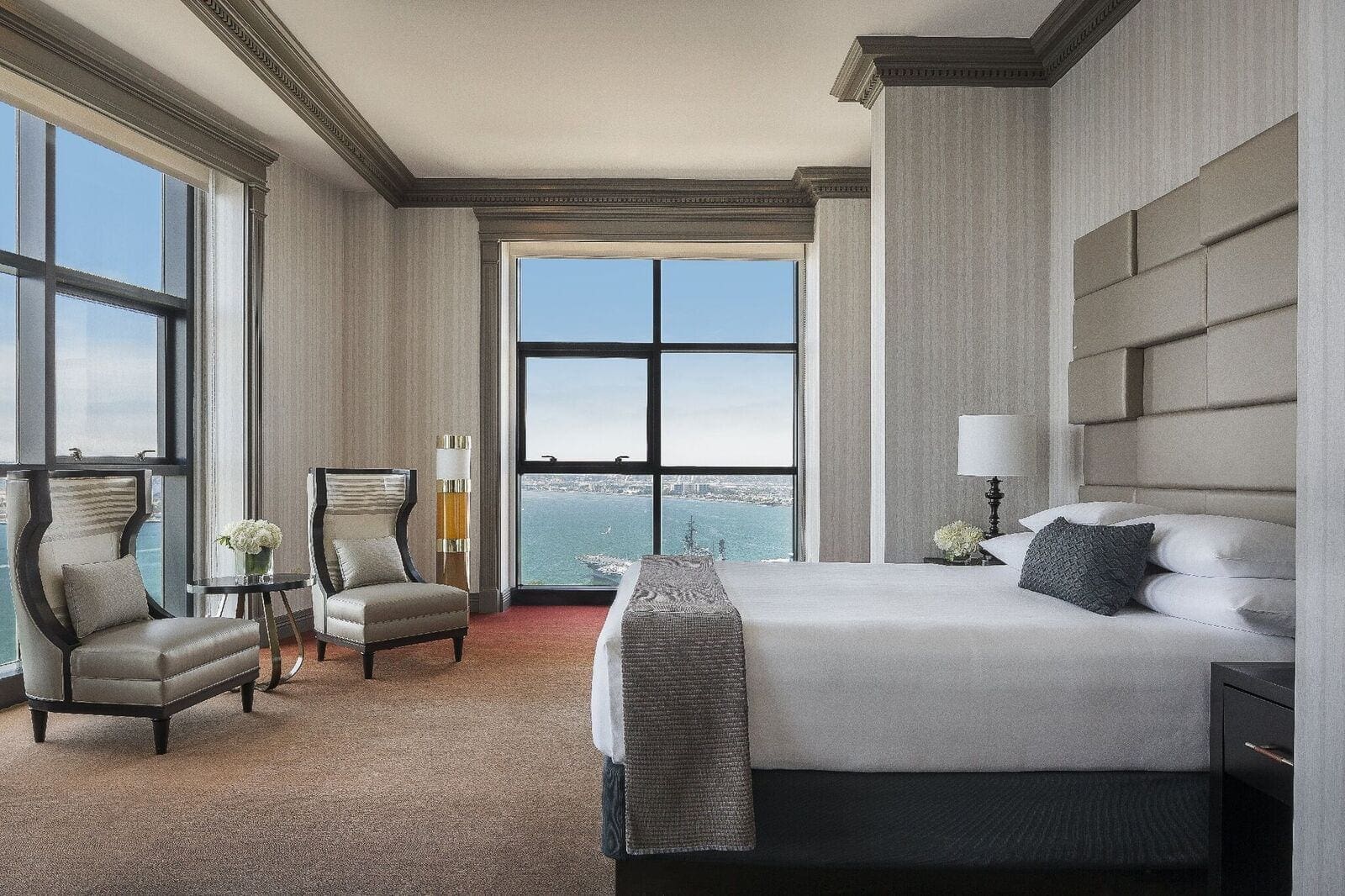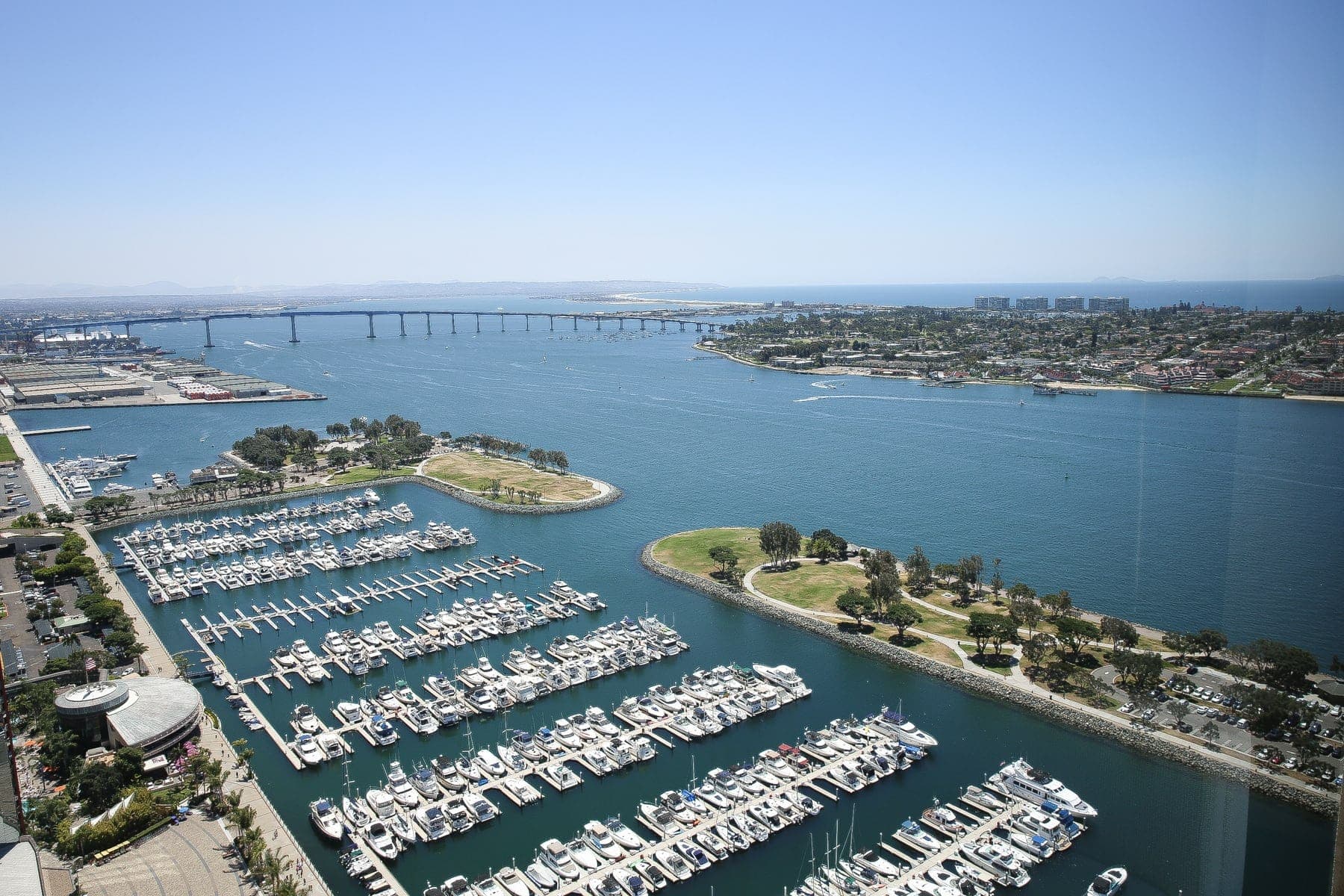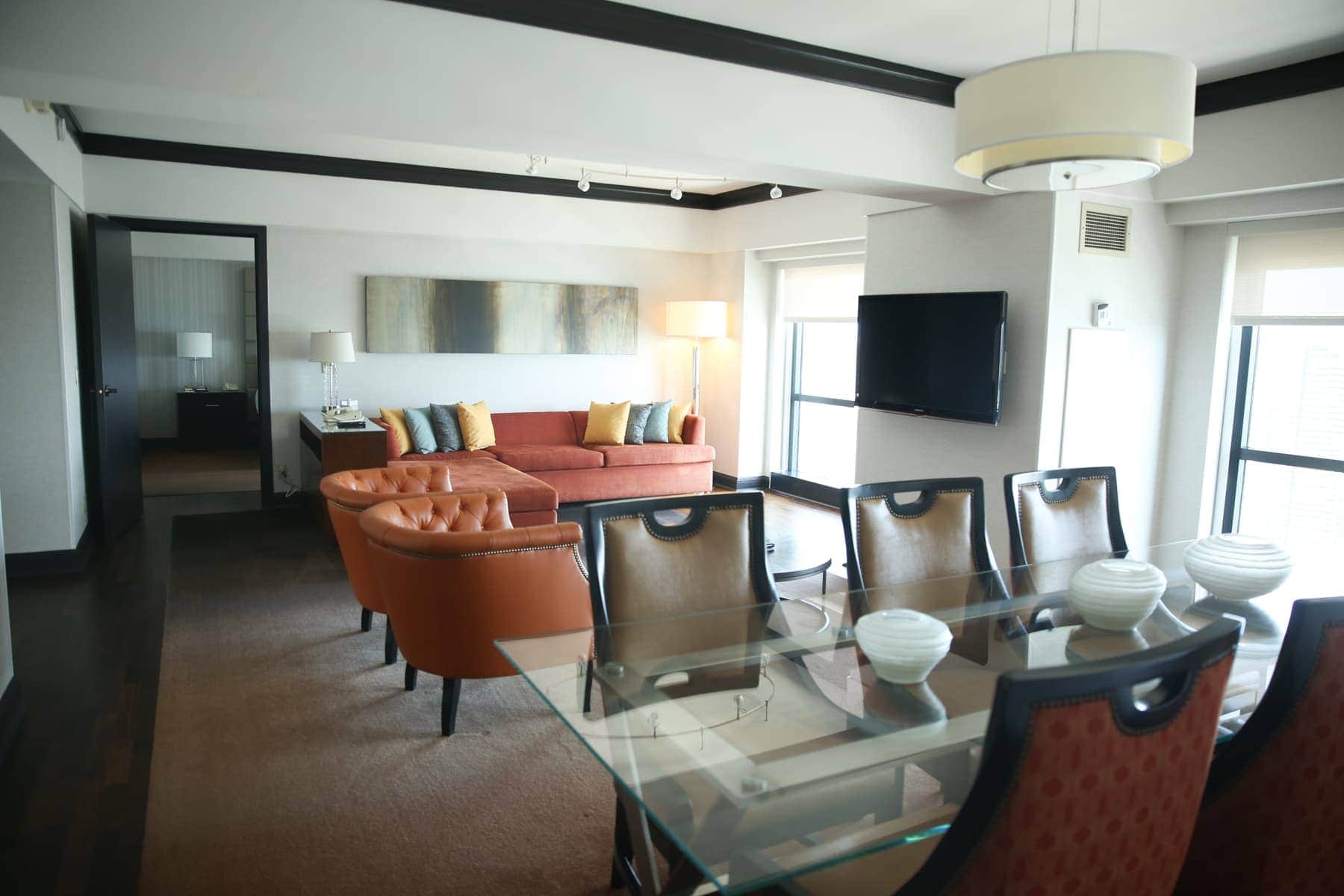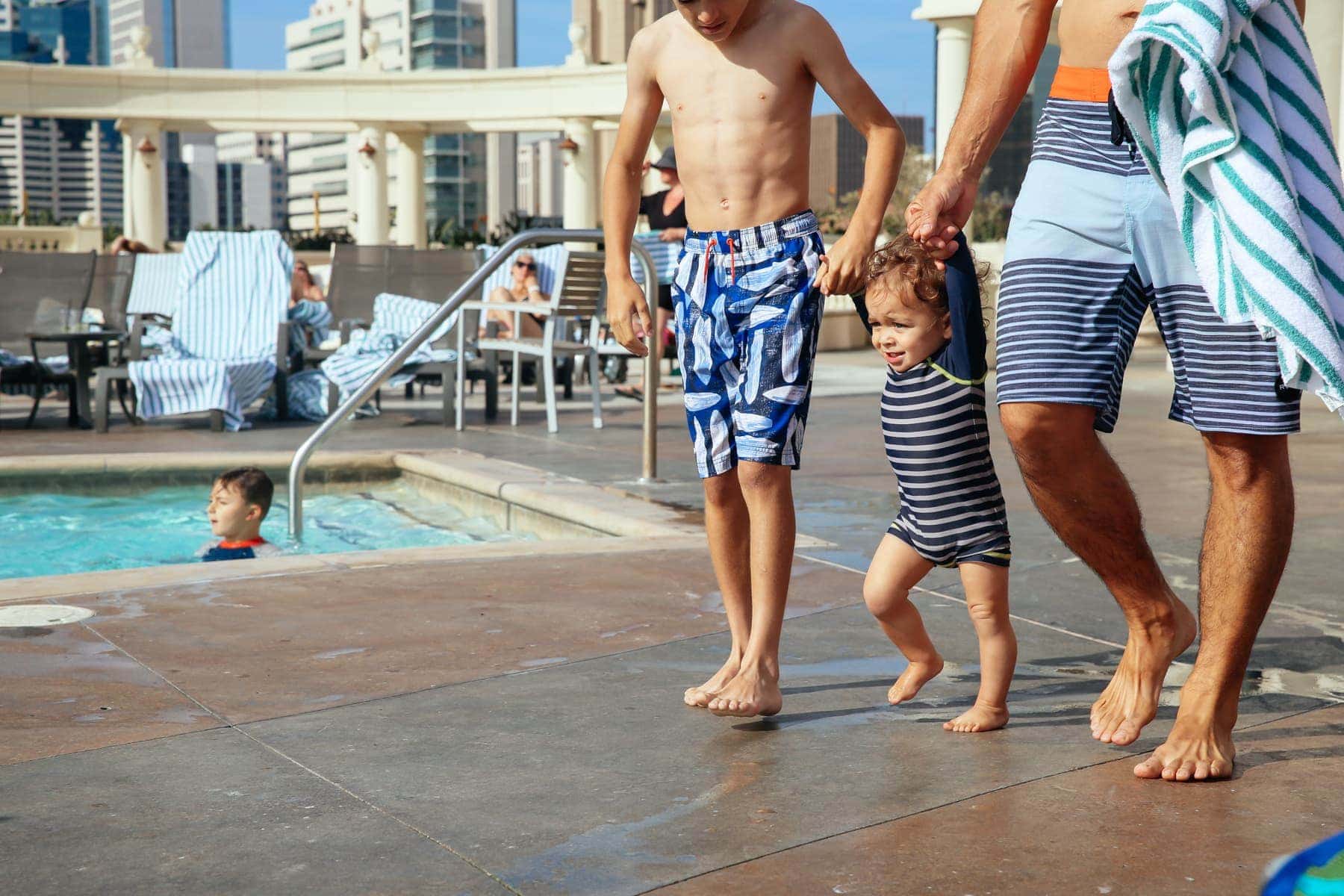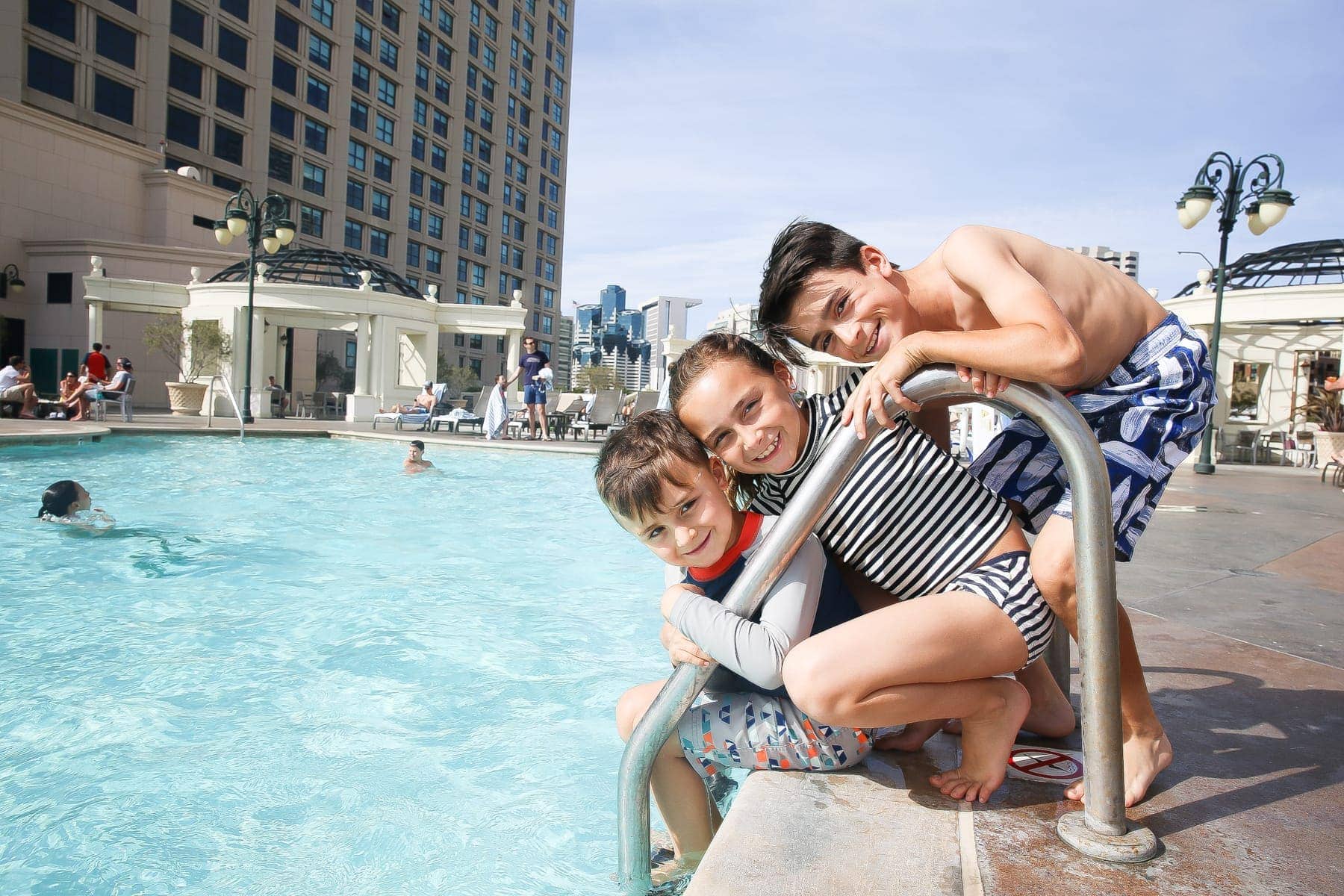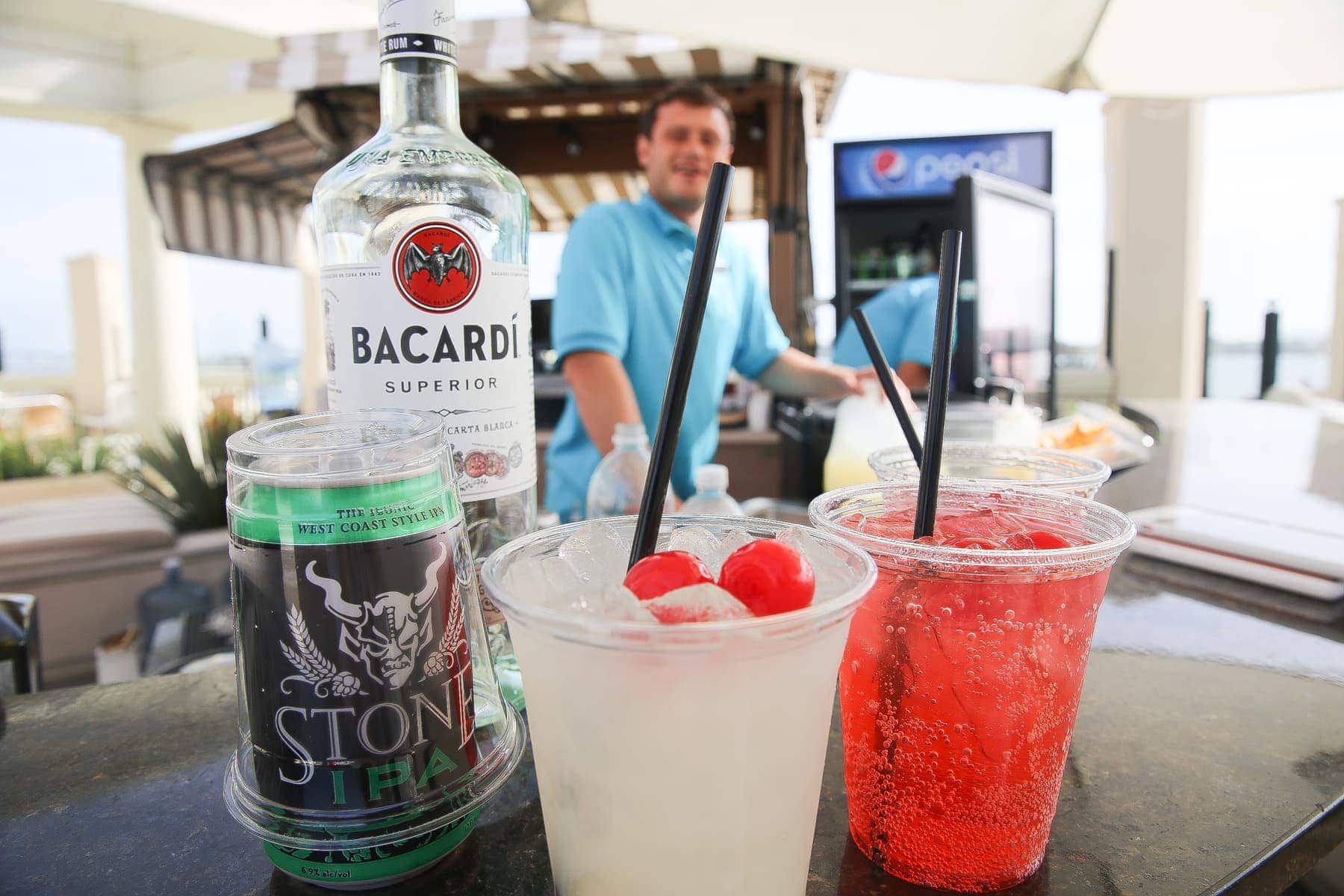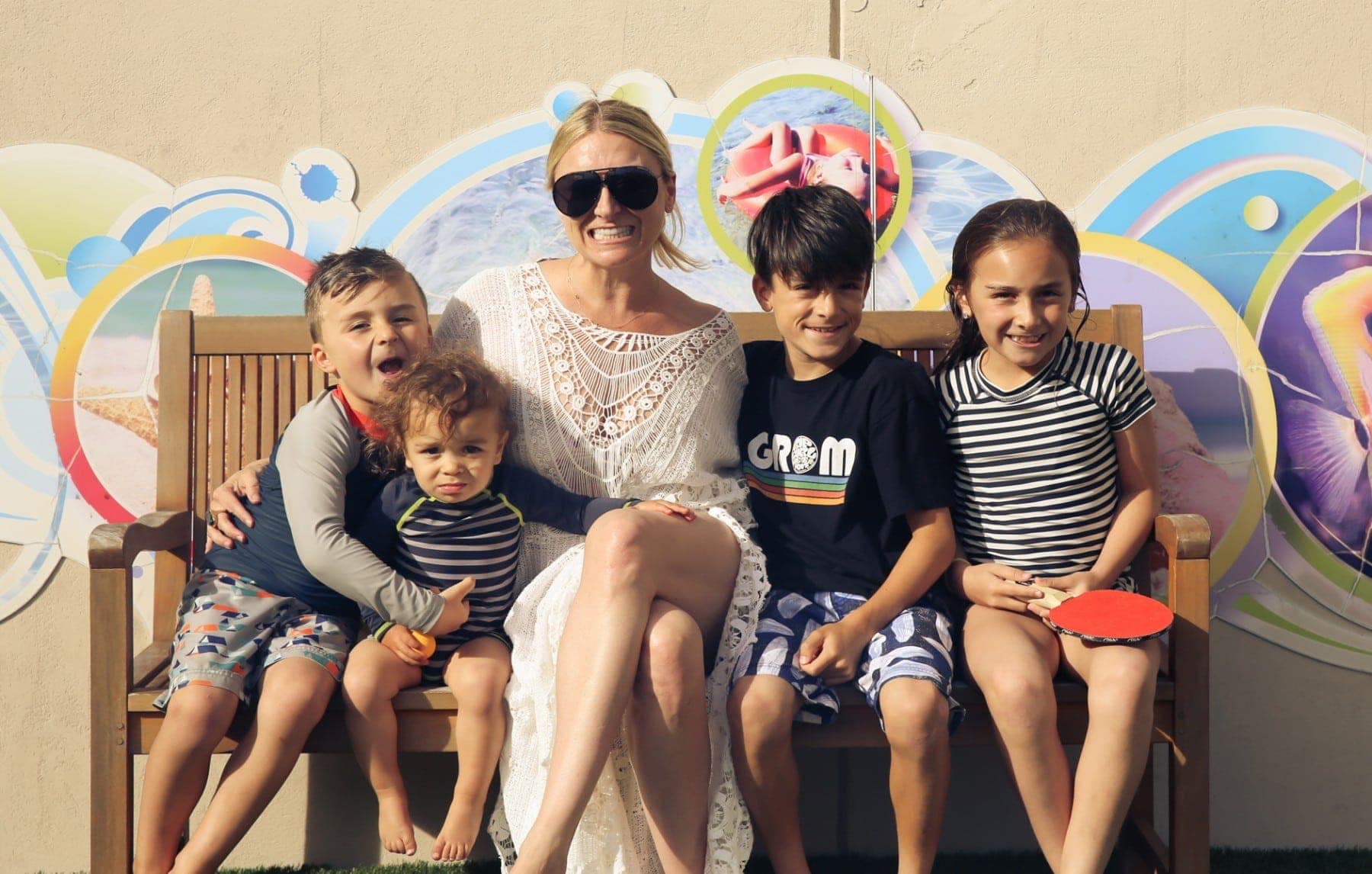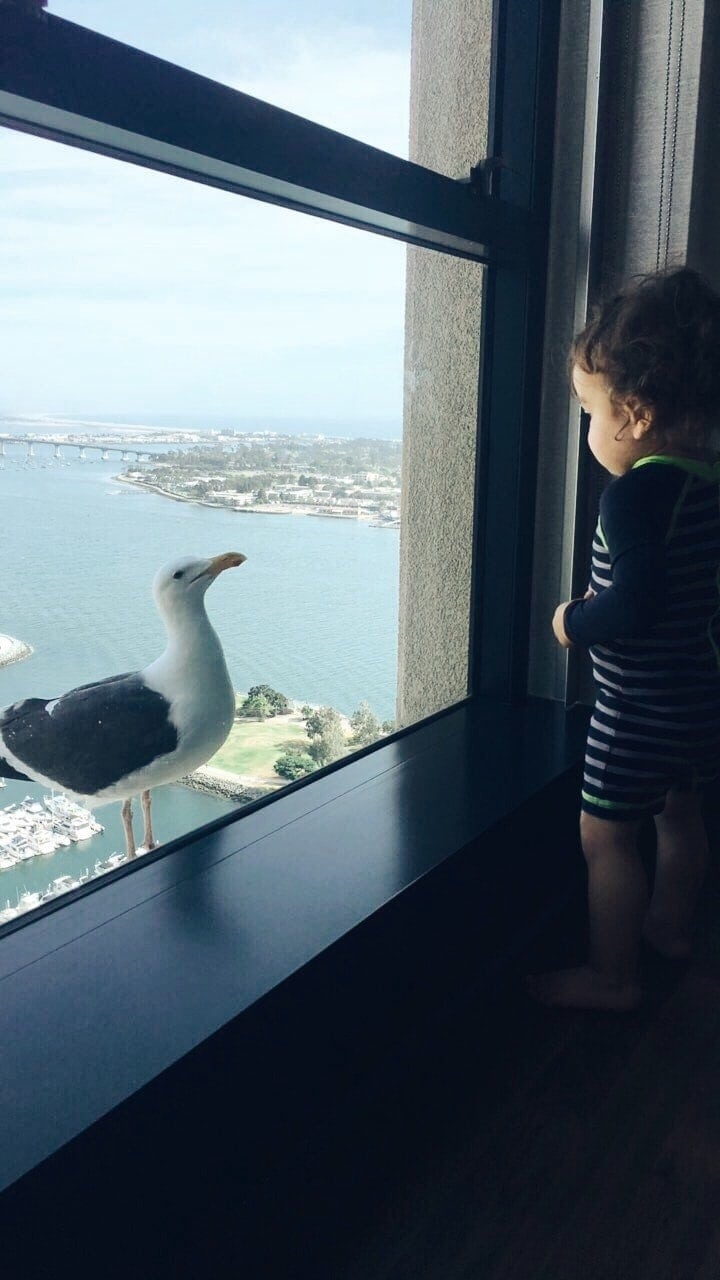 Fun for the Family
As a mom, I have learned it is important to take breaks as a family. To remove my family from the constant demands of their routines is so beneficial. Not just for them, but for us as parents, too. It's quite refreshing to step away from our day-to-day and enjoy a change in scenery, even if it's in our hometown. The Manchester Grand Hyatt San Diego was the exact memorable experience our family was looking for. It's within these types of family escapes that we as parents get to truly enjoy our children and one another. We couldn't be more appreciative to the Grand Hyatt for making us feel more grateful and giving us this new staycation experience. I am sure we will be talking about our special weekend for years to come!
---
San Diego is home to the largest oceanographic museum in the USA, the Birch Aquarium at Scripps.
---
You May Also Like
A Few Ways To Love Summer In Vail, Colorado
The Ultimate Zion, Utah Glamping Guide
Tips for Parenting In Style...
Never boring, always awesome. Keep up to date with the latest from City Girl Gone Mom.