When you have a family of six a simple camping trip can turn into a full-fledged excursion with a mess of tents, camping gear and arguments over who has which color sleeping bag. This is why the idea of glamping in Zion instead of traditional camping was so appealing to Bobby and I. All the beauty of the American Southwest, but with a little of the luxury that makes this feel like the vacation that we need.
And as I am the type of girl who backpacked through Europe with rolling luggage, you better believe glamping was on my list for the great outdoors. It's the best of spending time with family, social distancing and still getting out to enjoy a summer vacation (in style!).
---
Before it was a national park, Zion was a national monument, and it's name wasn't Zion. It was the Mukuntuweap National Monument.
---

Better With Family
Last summer, we packed up our bags with some friends and their families and took off to Zion National Park in Utah to reconnect with nature. There were four families including ours, 18 people in total, but when we arrived at Under Canvas, our glampground for the week, we felt like we were the only people in the world.
Surrounded by the red rock mountains, spiky cacti and local waterfalls of this beautiful terrain, it felt like we were a world away from everything, while still being close to our friends.

---
Zion's Angels Landing provides spectacular views, but it's also considered one of the world's most dangerous.
---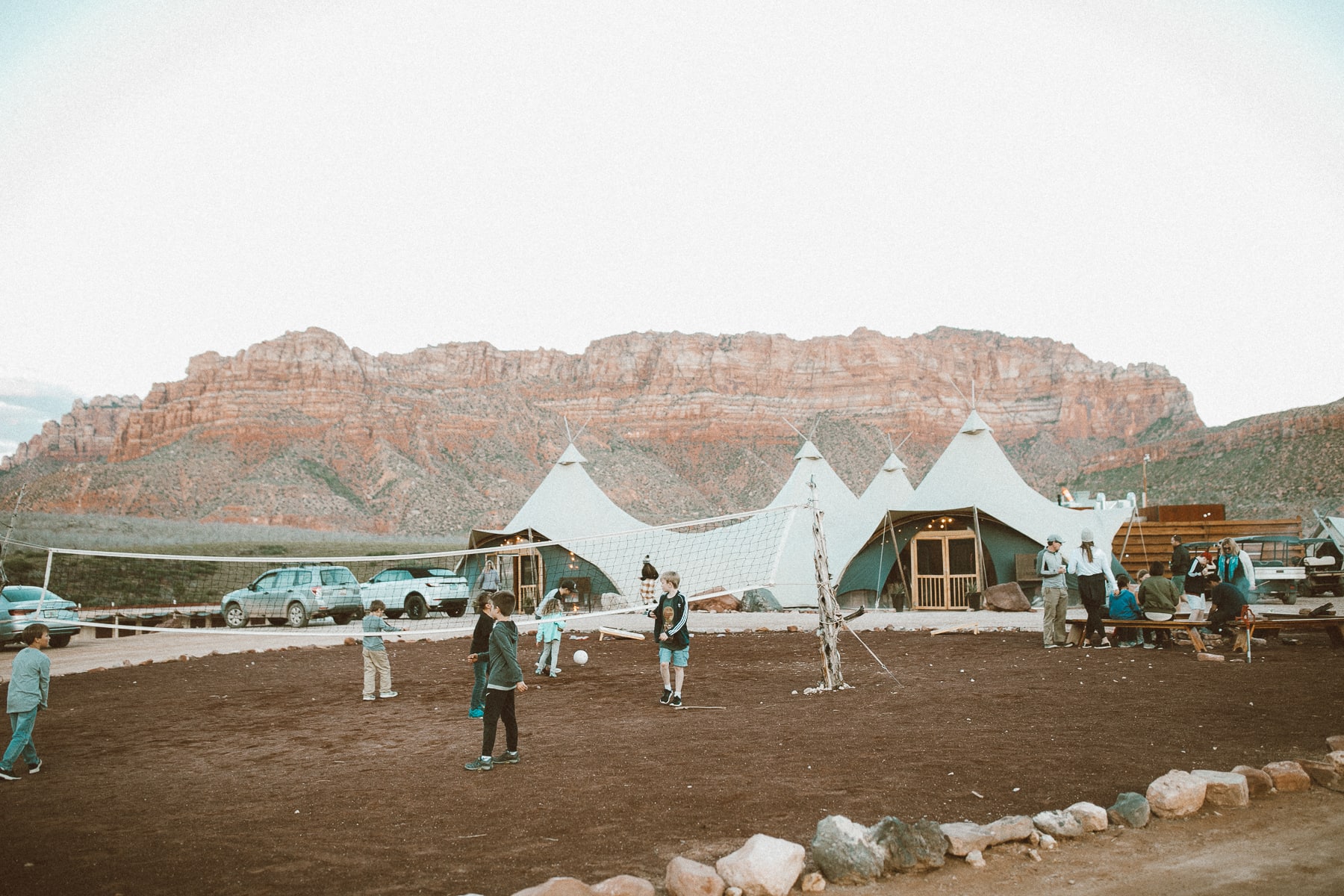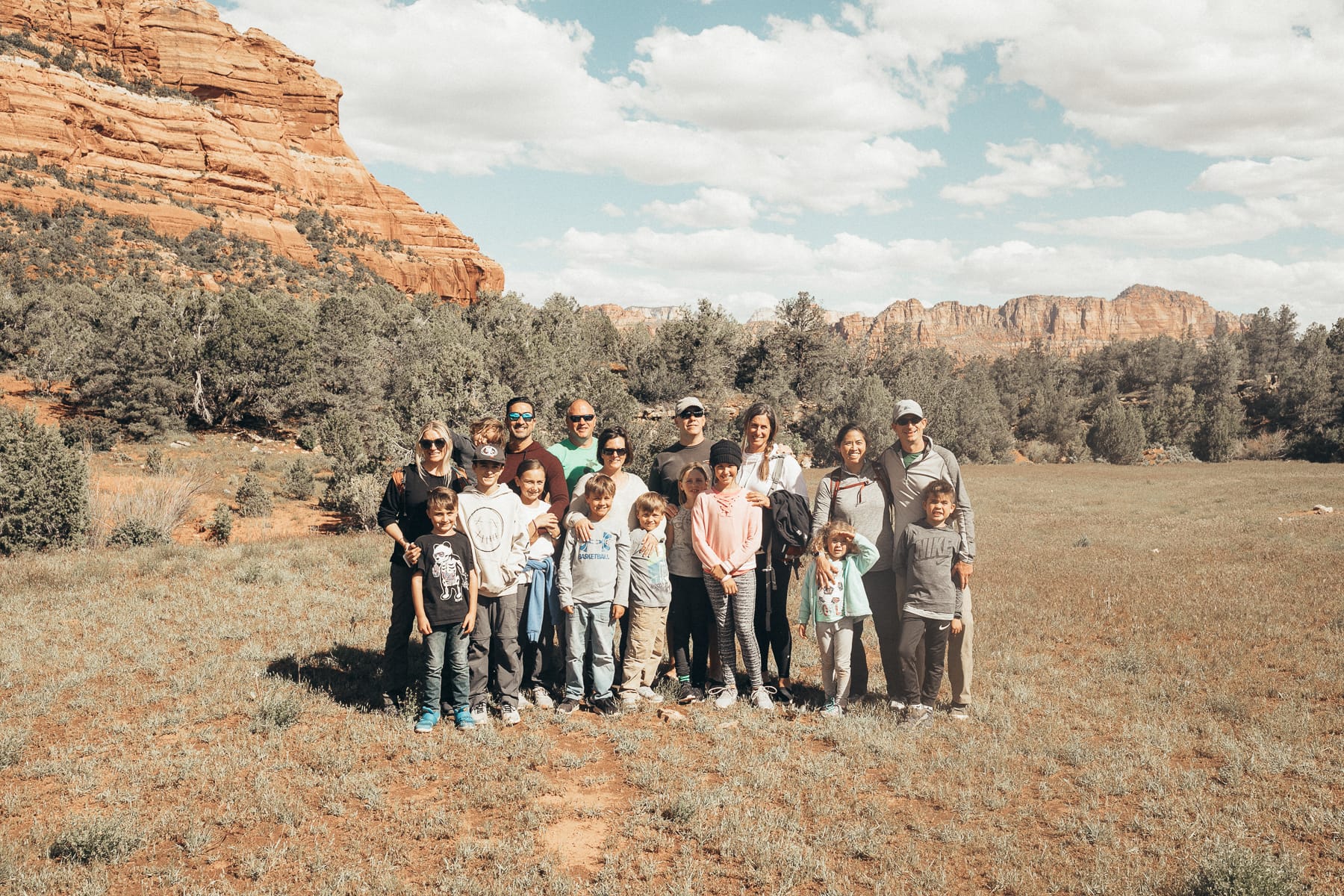 Find the Perfect Glampground
Settled on 196 acres, Under Canvas offers the kind of experience that you can't get with just your Jeep and a tent. Their list of activities is insane and perfect for a big group (or picky kids!). You can start your day with morning yoga before rock climbing. Then go mountain biking, or dropping the kids off to go fly fishing while you indulge in a massage.
This is totally my kind of camping! We decided to introduce the kids to something new by doing a two-day Zion hike. It was amazing to see them experience the beauty of this national park in such a hands-on way.
Have you listened to my podcast? Check out The Mom Confidential!
---
Zion's Kolob Arch is one of the world's largest free-standing arches at a little over 287 feet long. It's second only to Landscape Arch at Arches National Park.
---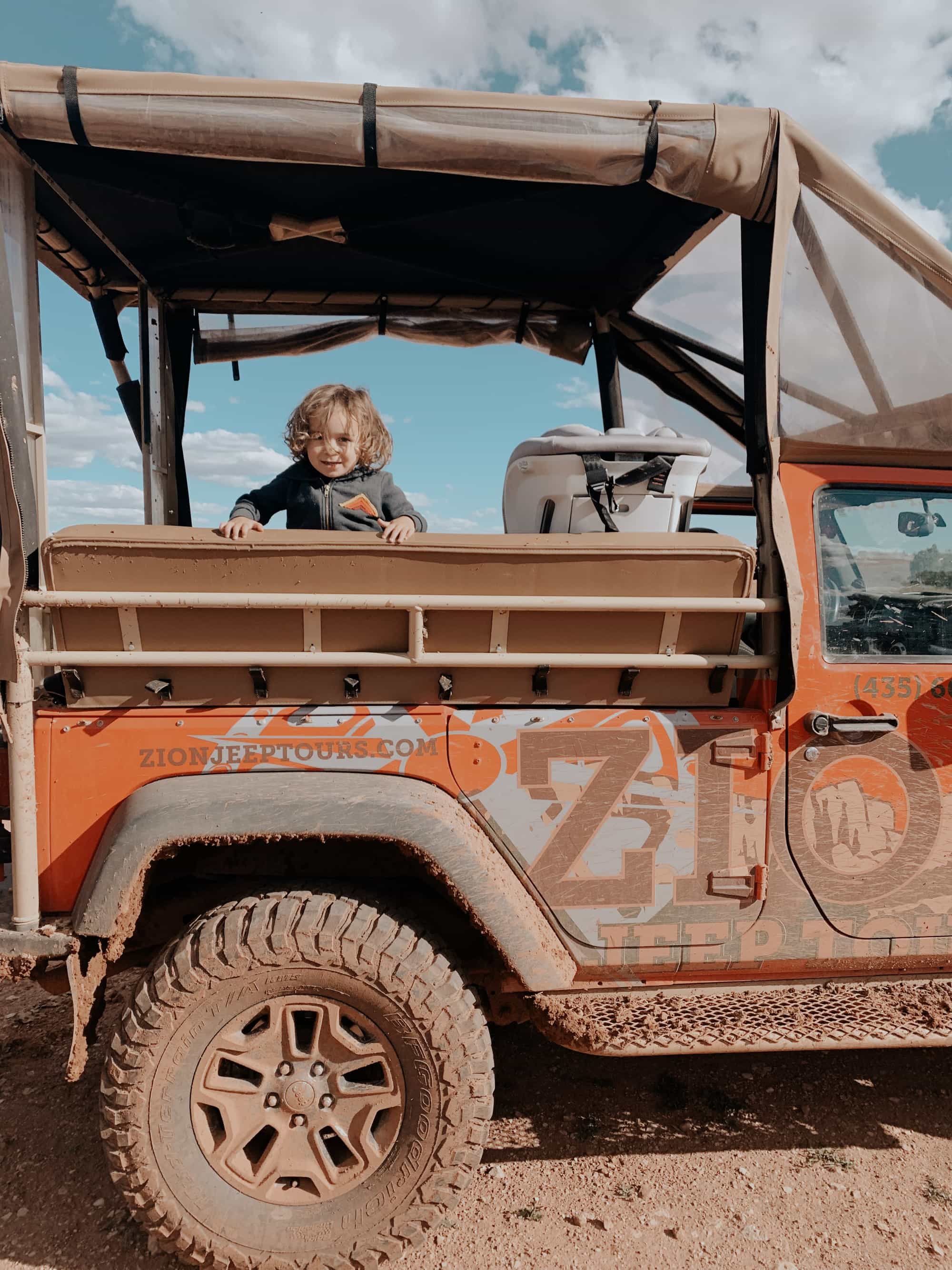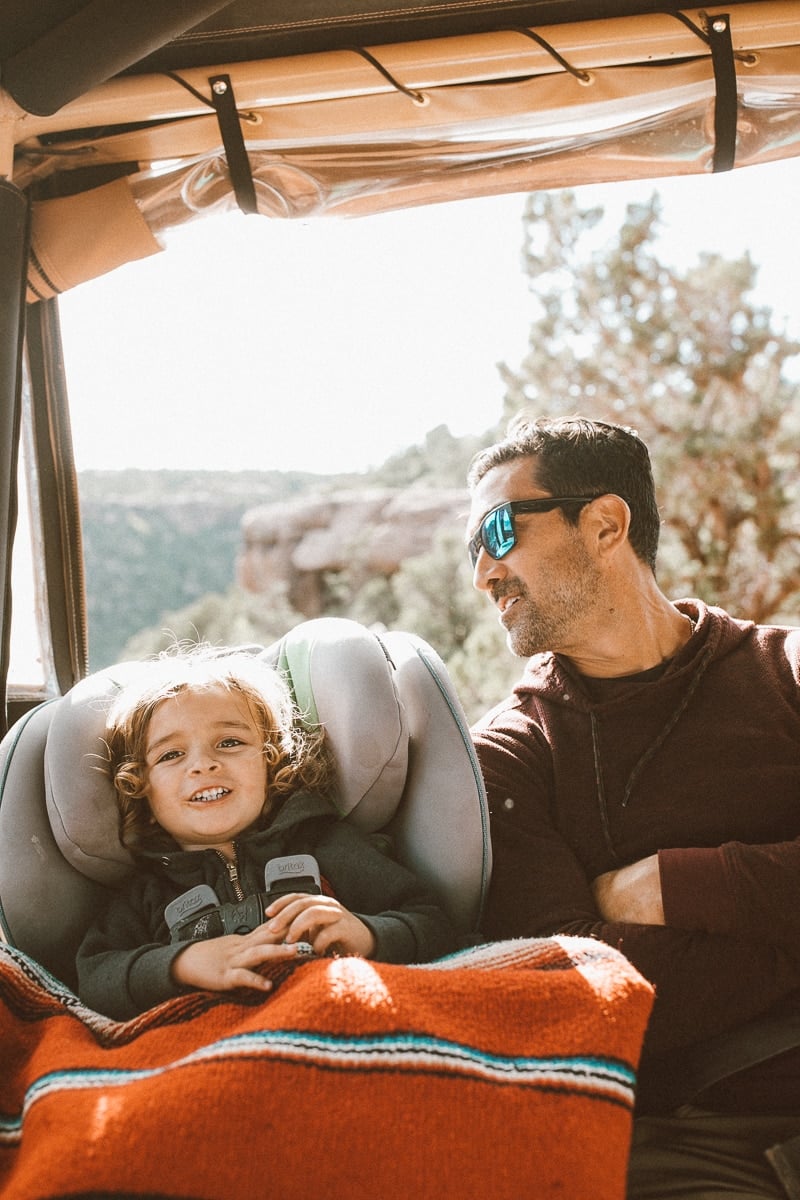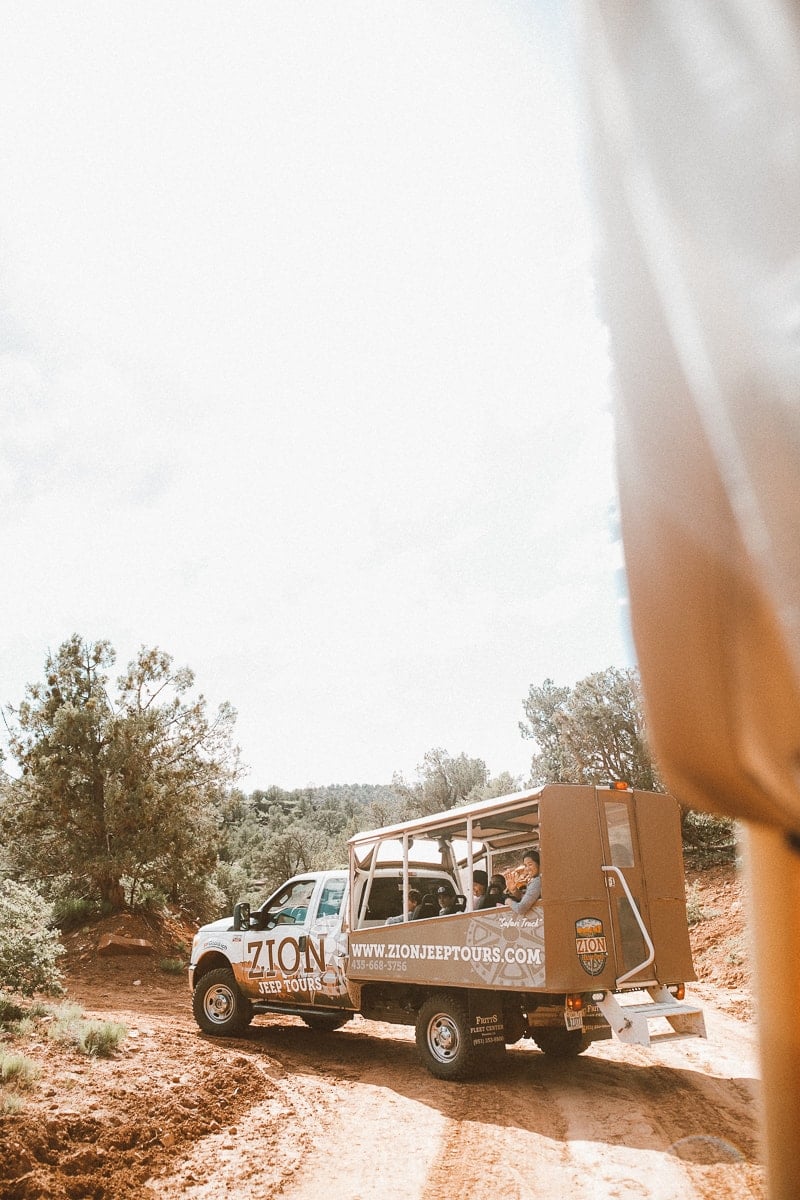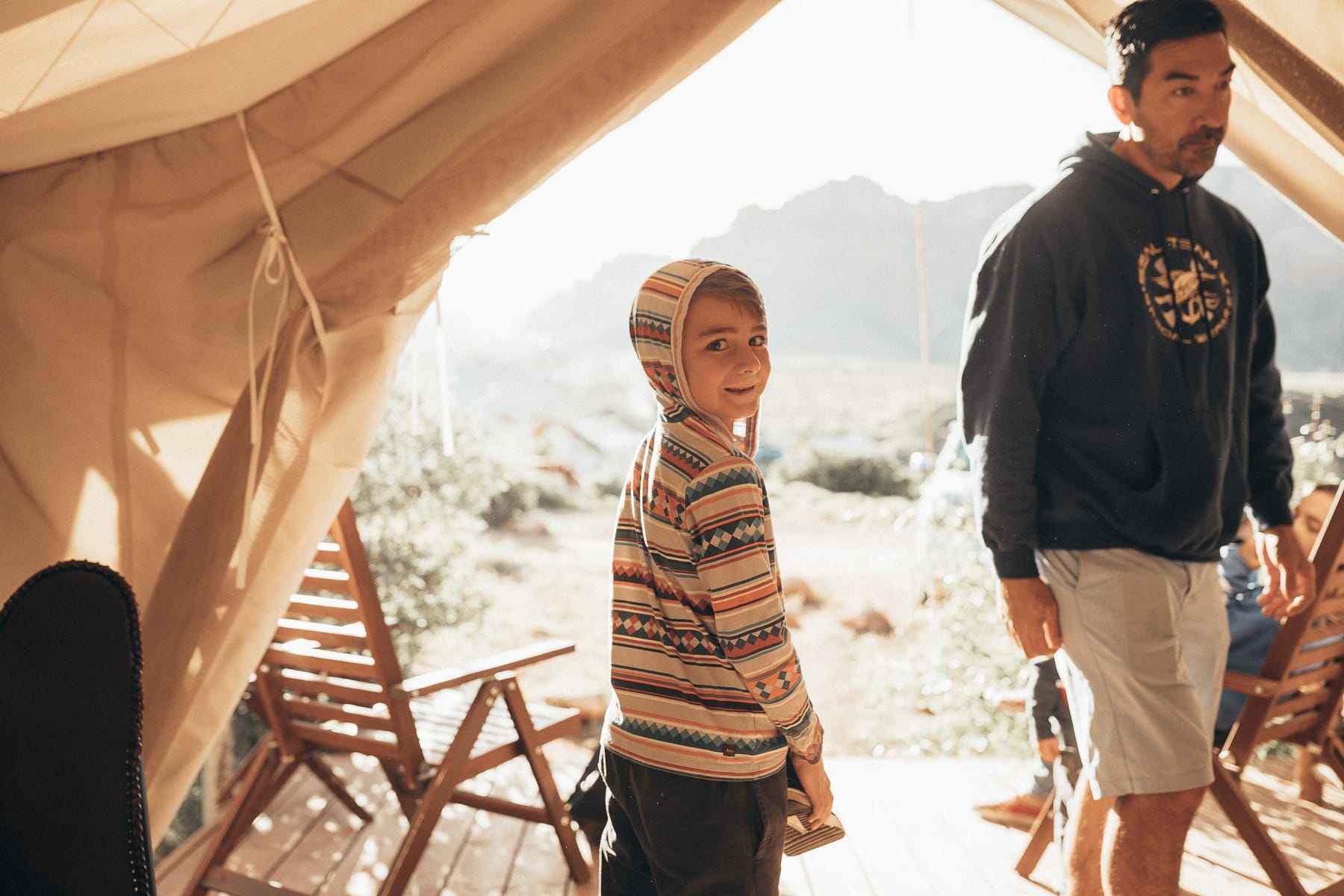 Make History Come Alive
Because it's hard to see an entire national park on a two-day hike, we toured the park with Zion Jeep Tours where we saw so much natural beauty! There was Native American rock art and actually preserved dinosaur tracks! The kids loved it! You can choose shorter, three-hour tours or longer treks with up to nine-hour rides.

---
Zion is a climber's paradise with 2,000-foot sandstone cliffs that are world-renowned for their big wall climbs.
---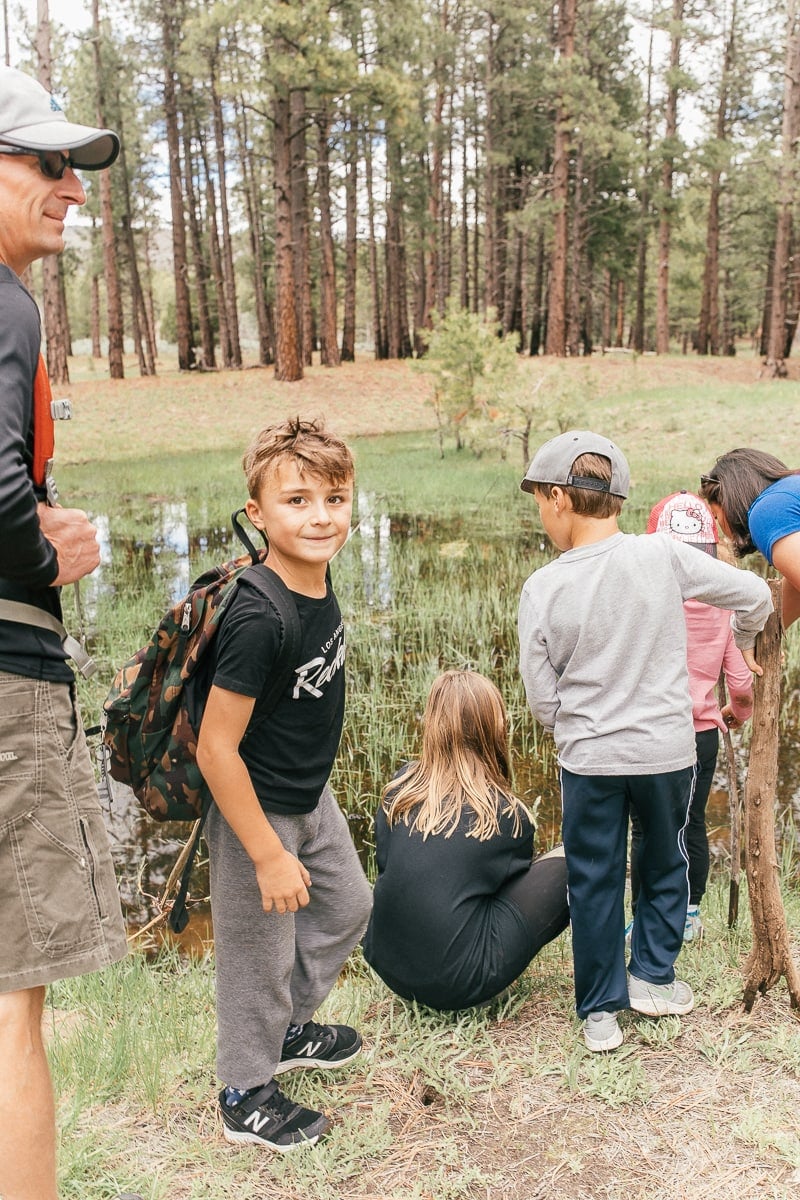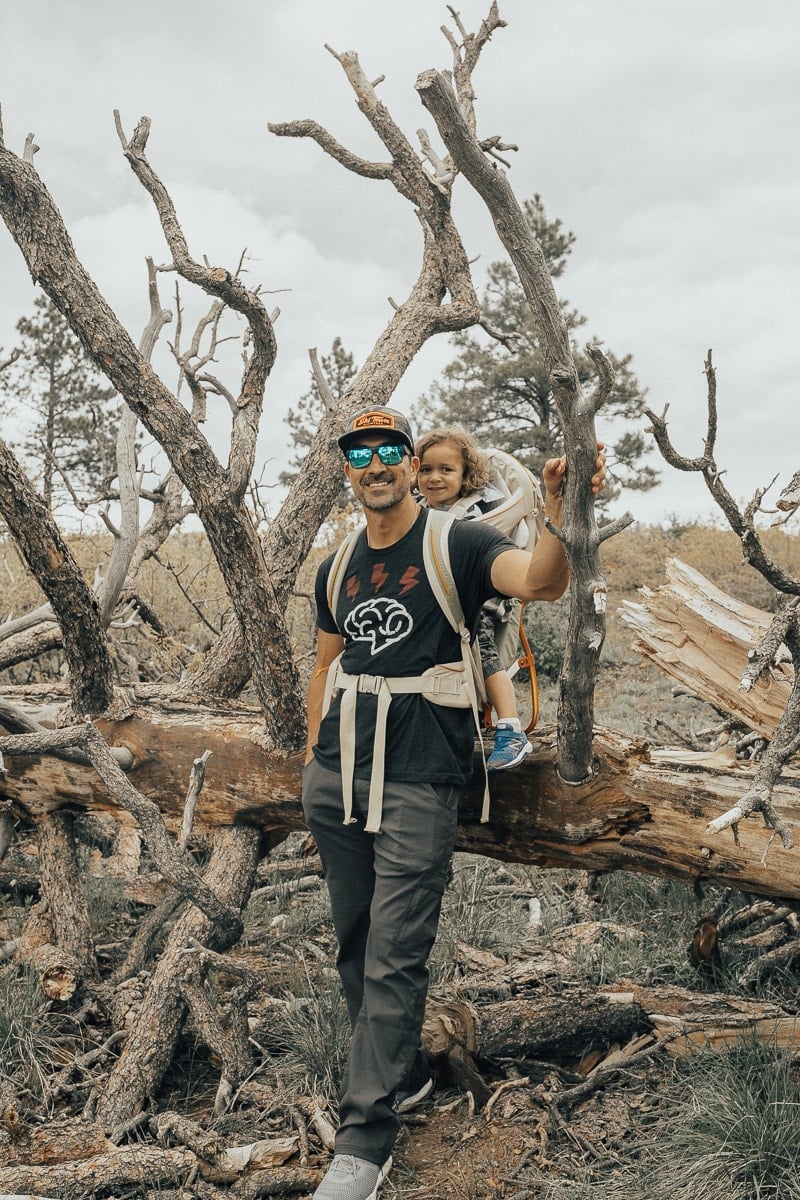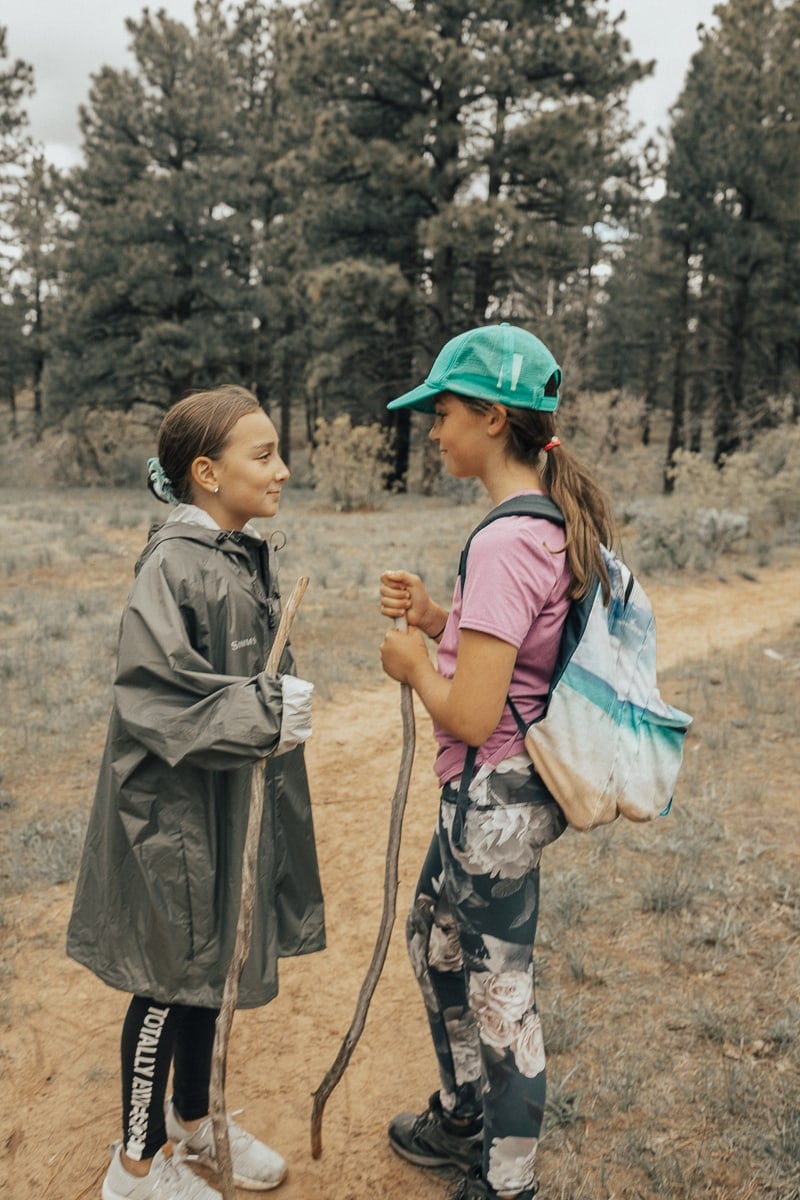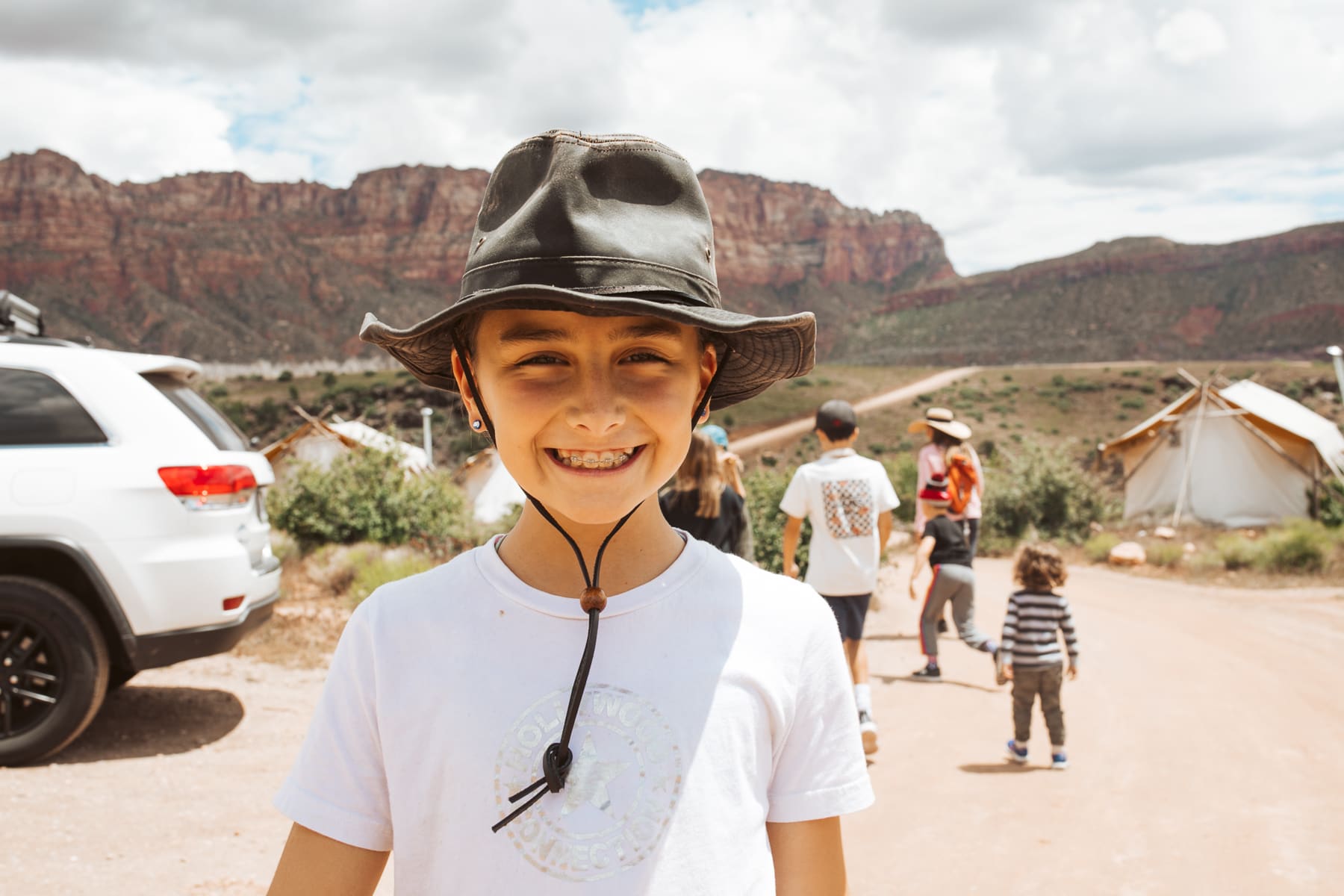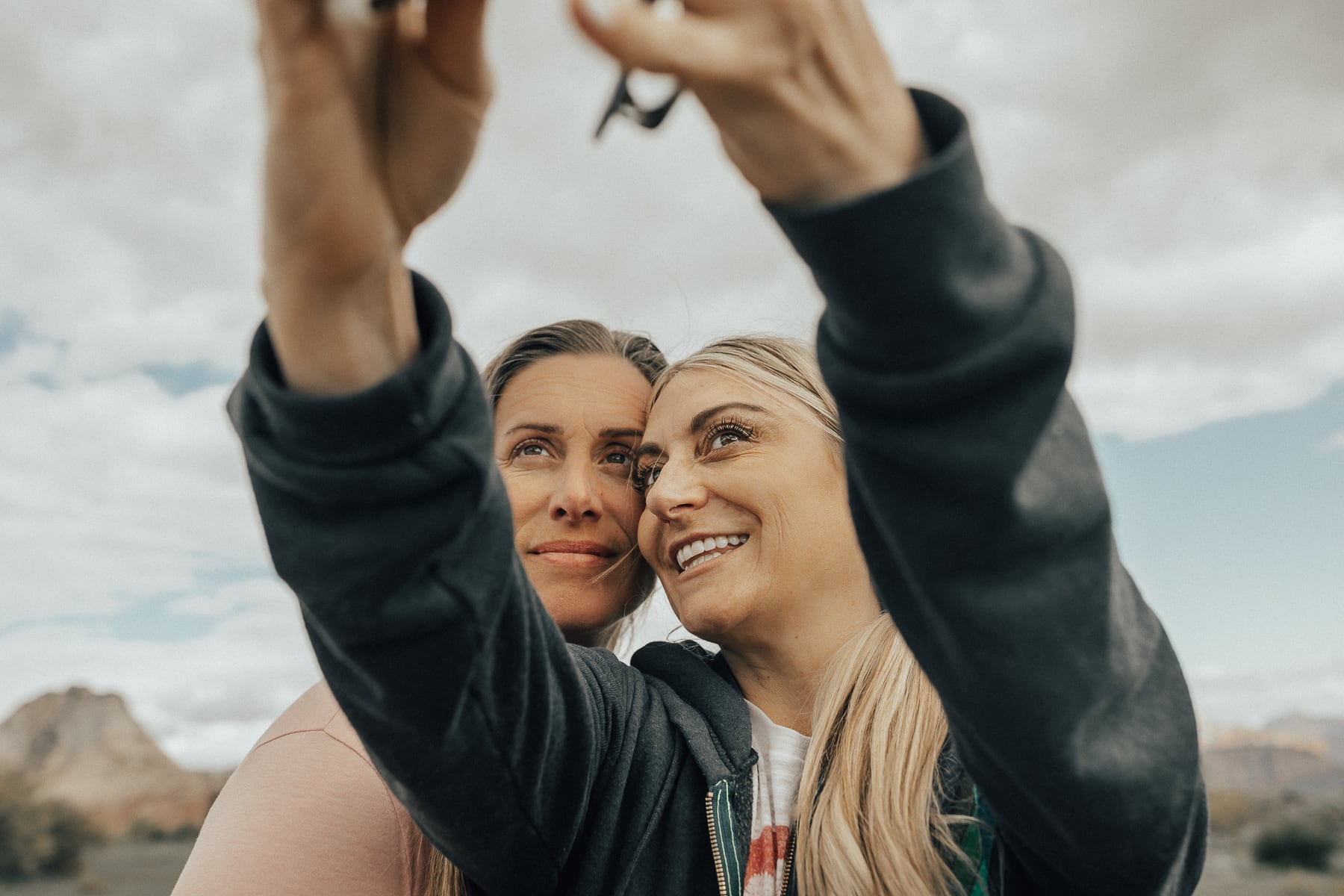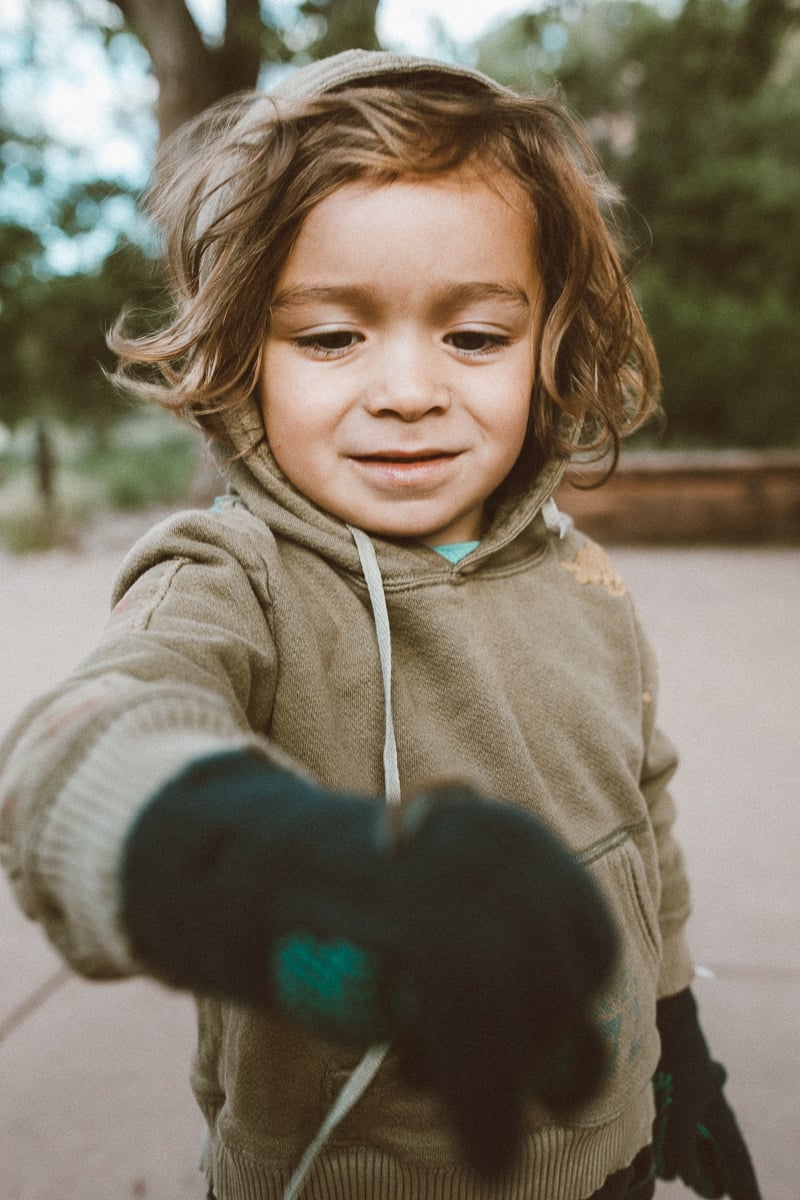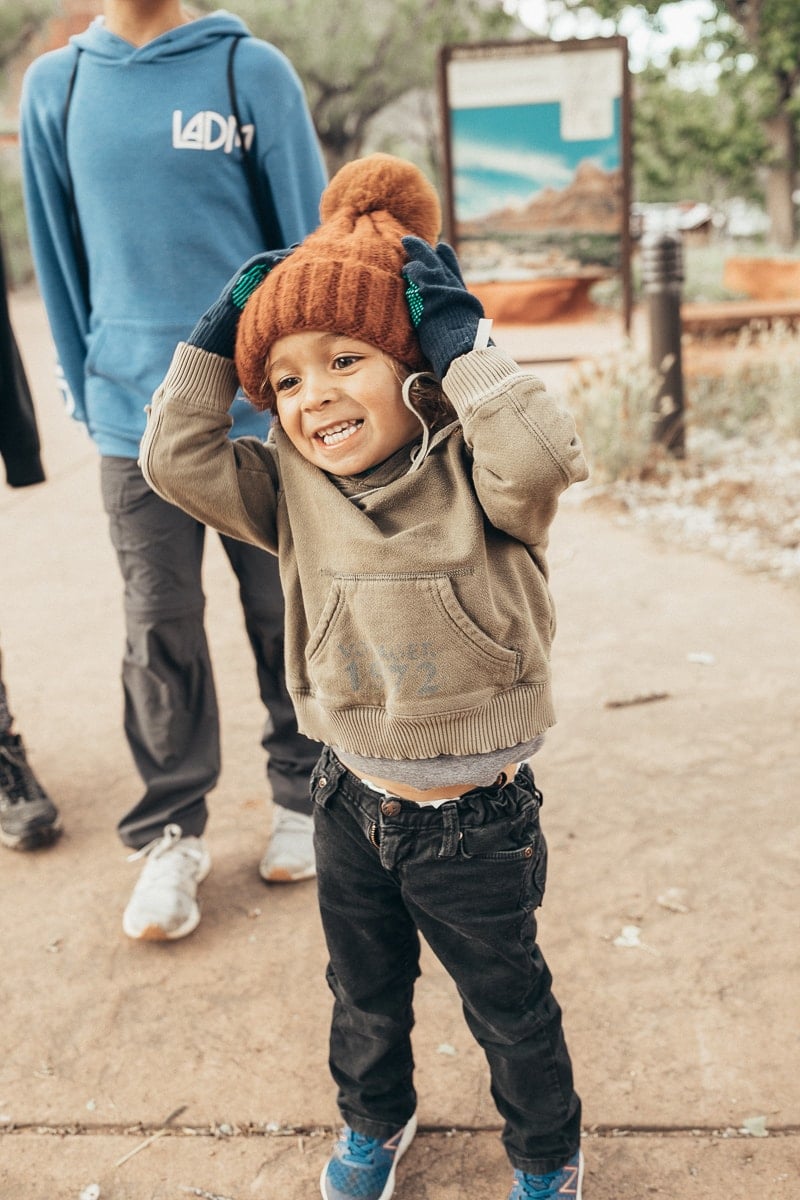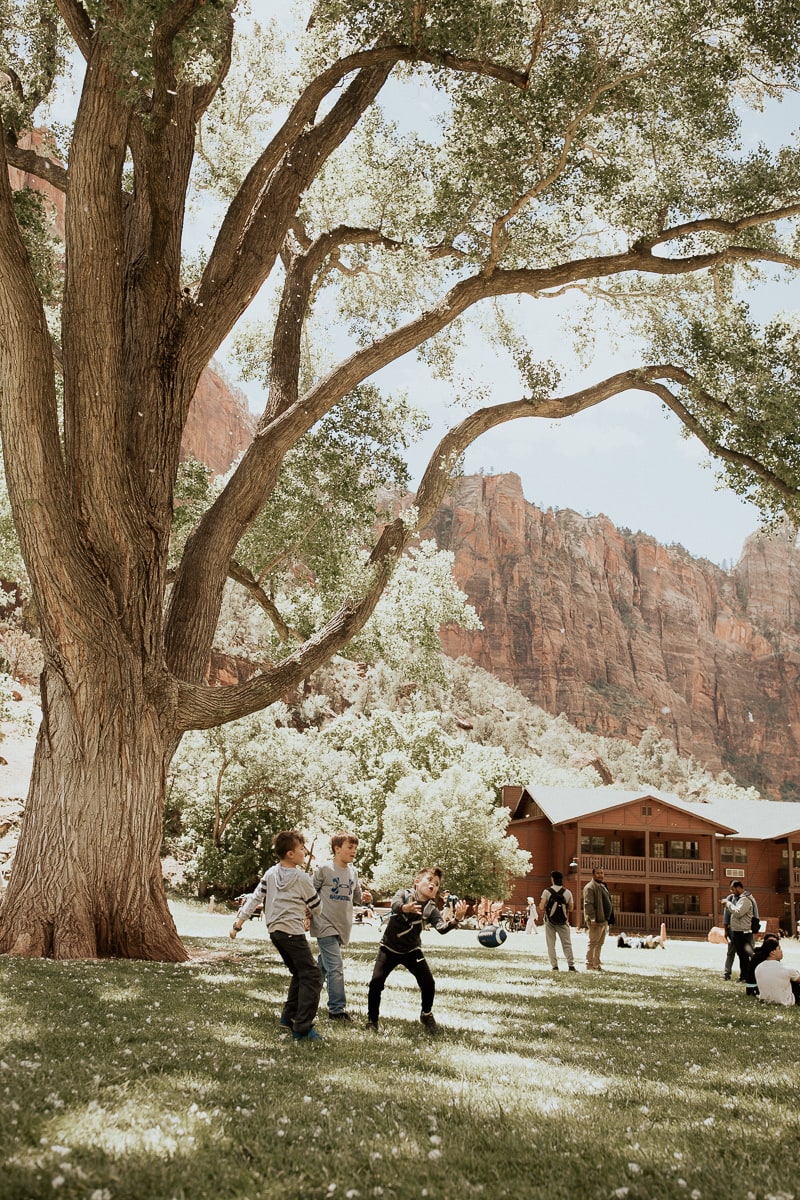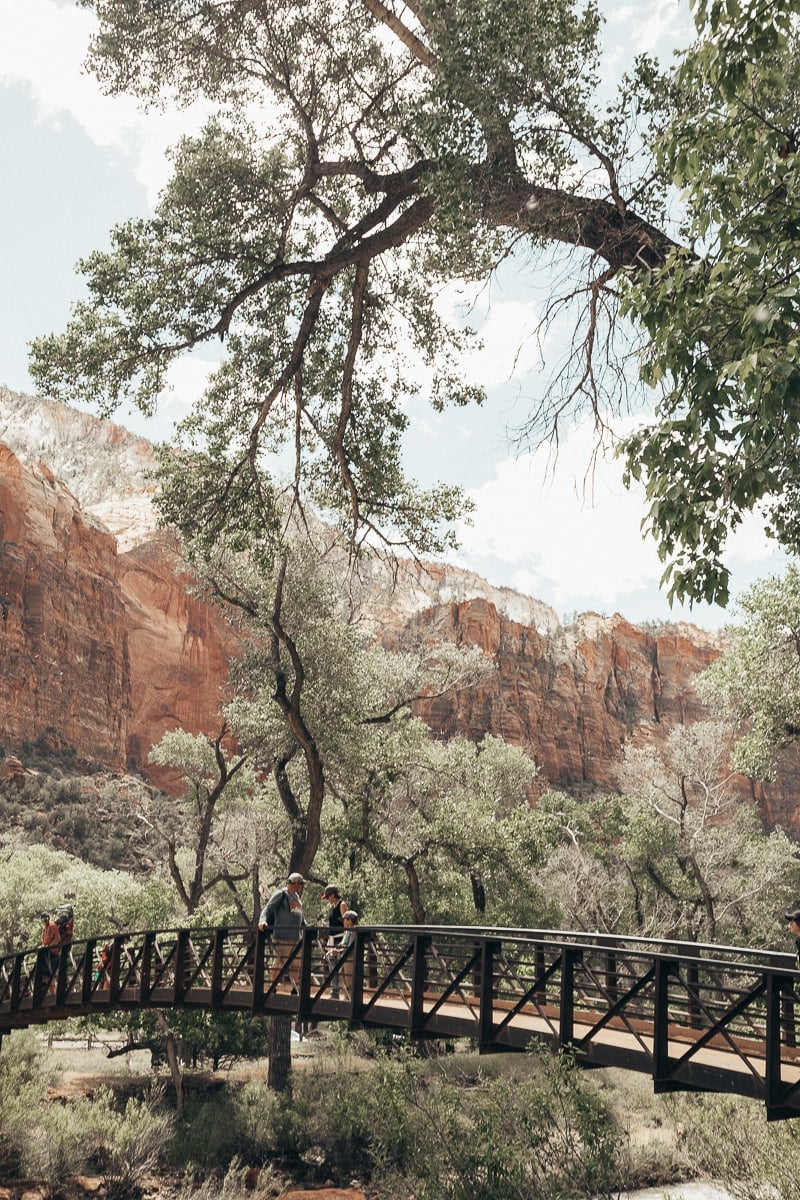 It's Not Really Camping Without S'Mores
When you get back to camp enjoy easy, café-style dining. Here kids can pick whatever they want so there are no complaints! The food is superb, and bonus—you can get breakfast or lunch to go if you're getting an early start to your day or need a midday meal during your horseback ride. Dinner will be waiting for you when you get back. Plus, you can end the day with s'mores around the fire.
---
Zion is more than just beautiful canyons and amazing hikes. It also protects archaeological sites of the people who have called the land of Zion National Park home for over 10,000 years.
---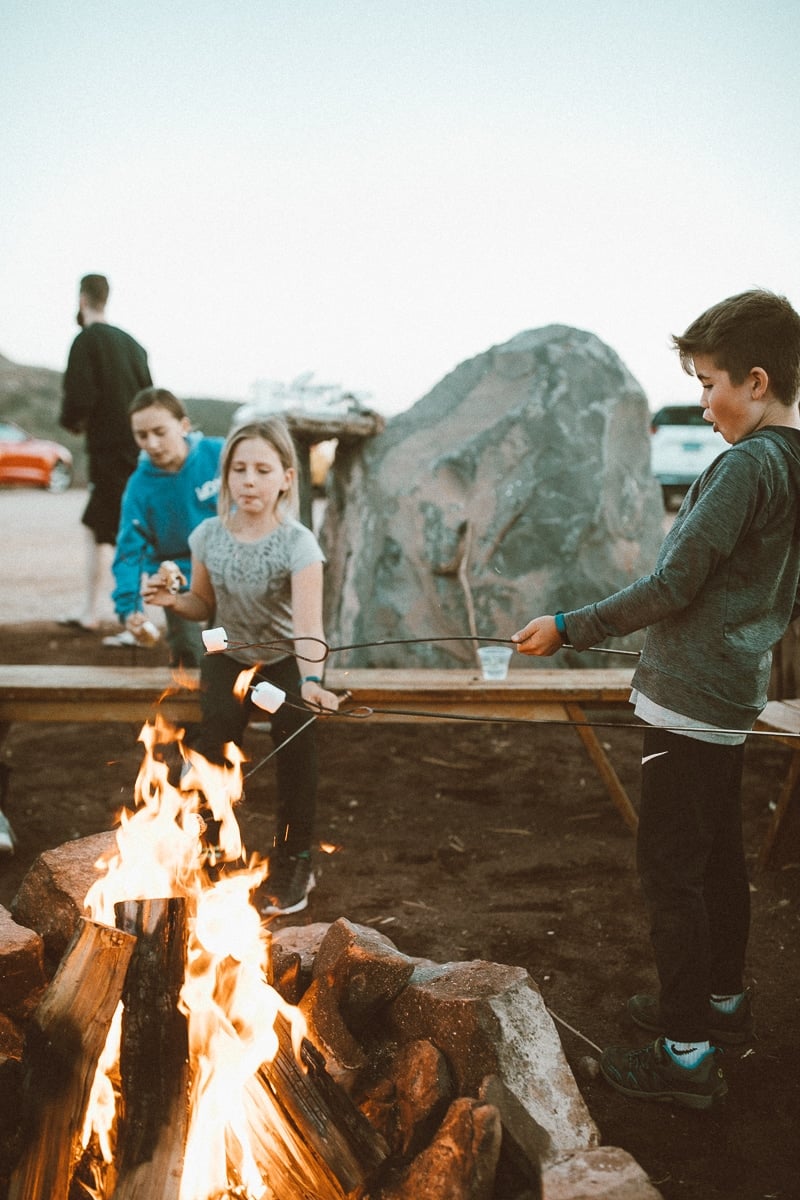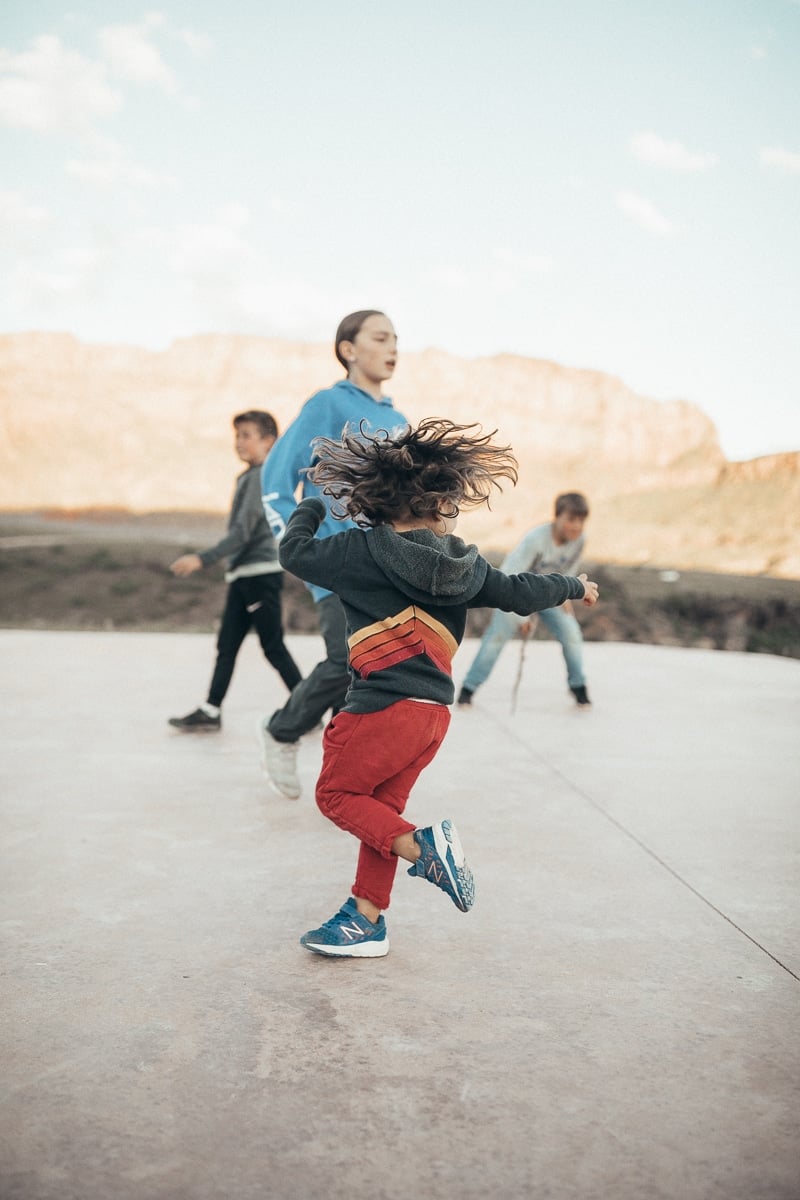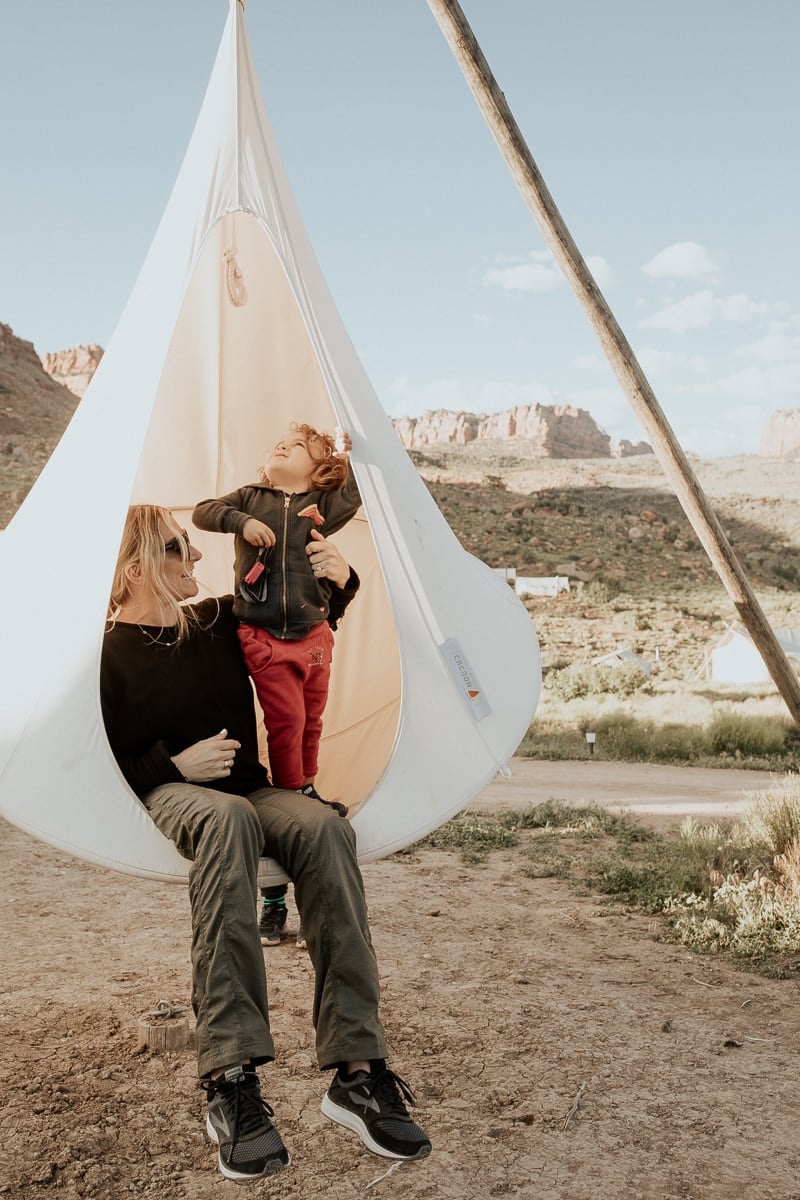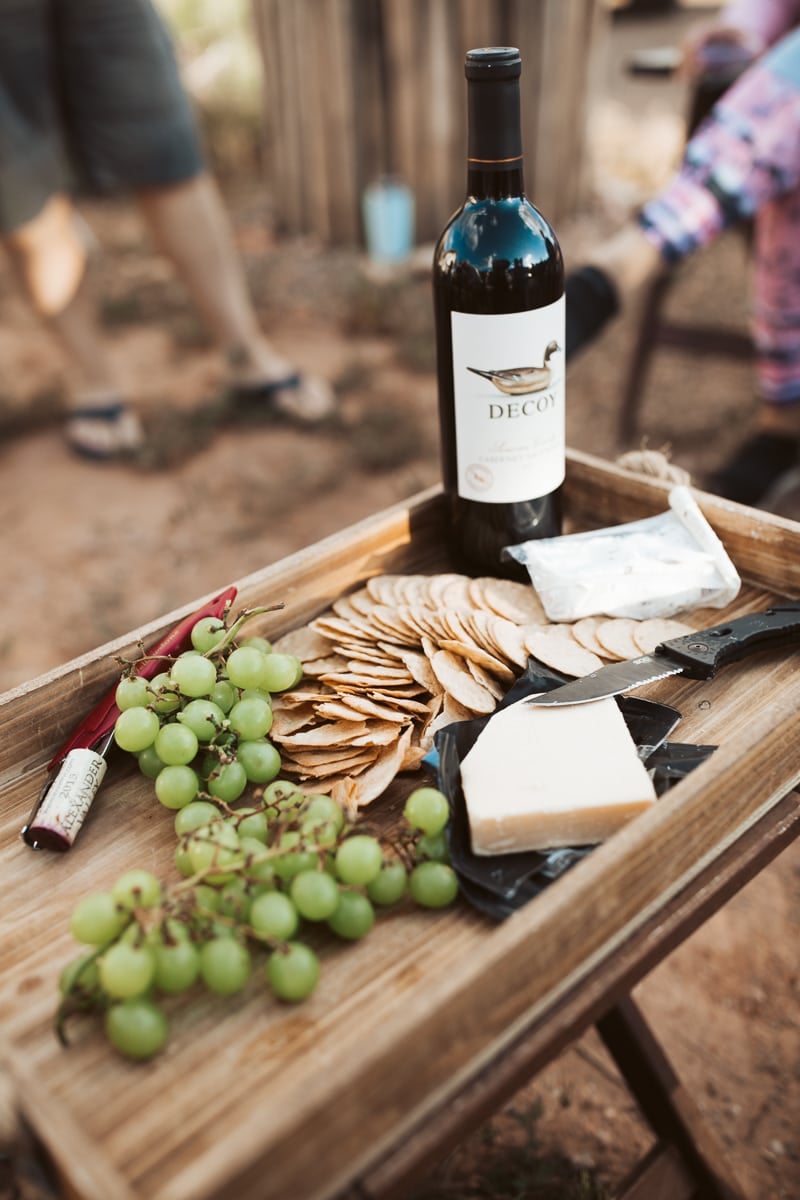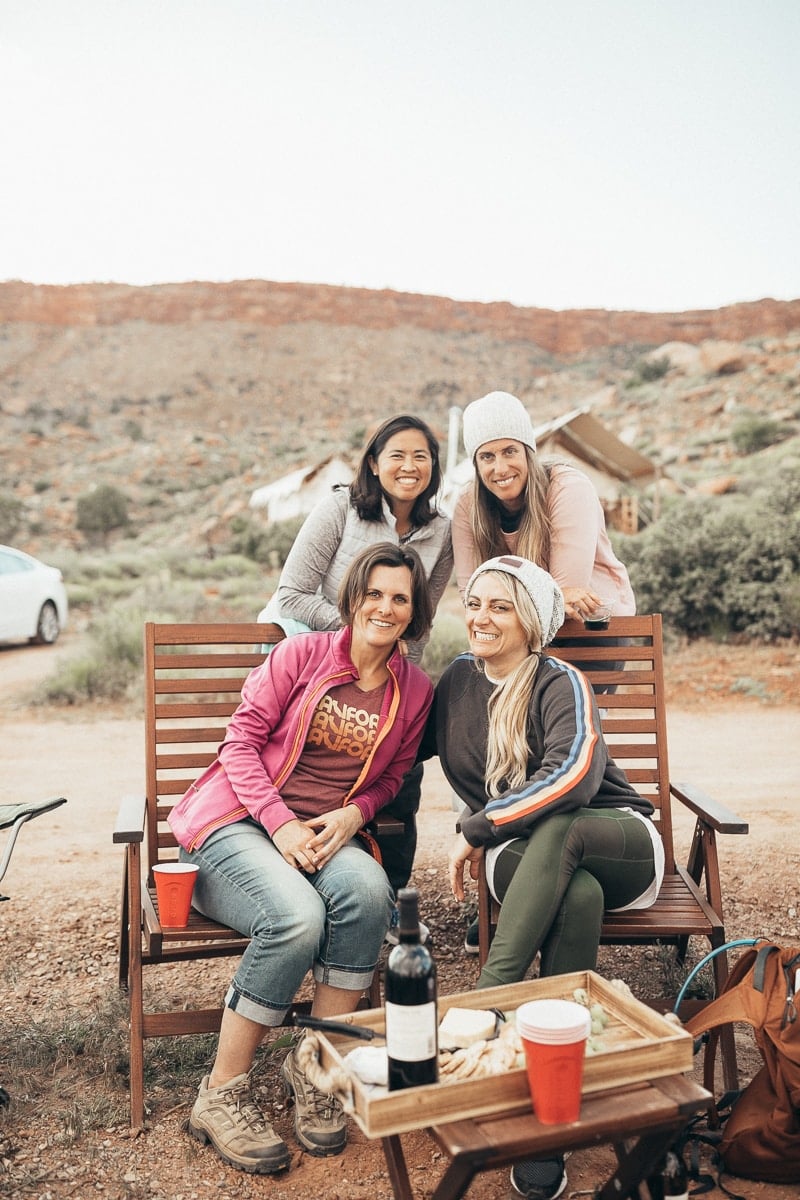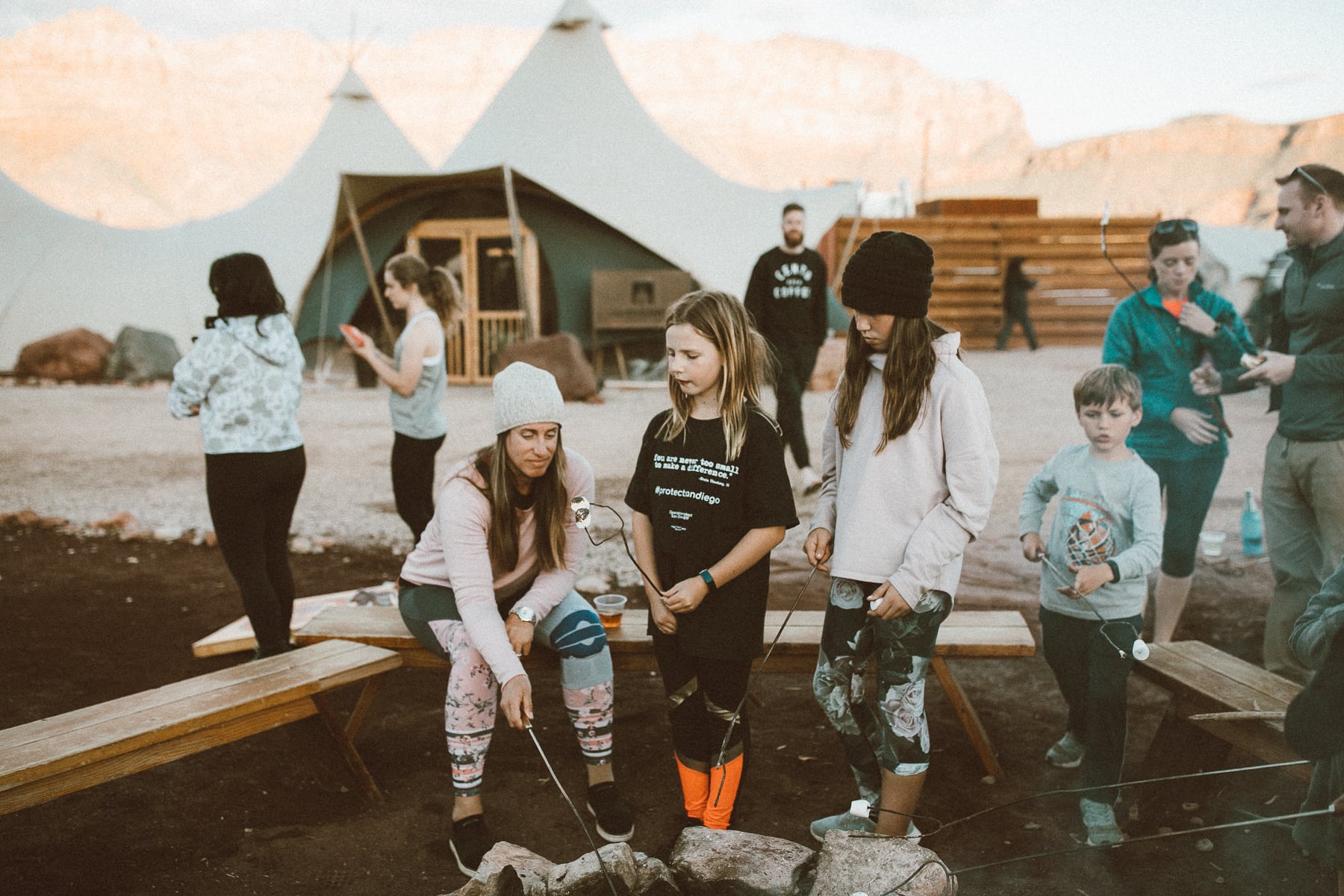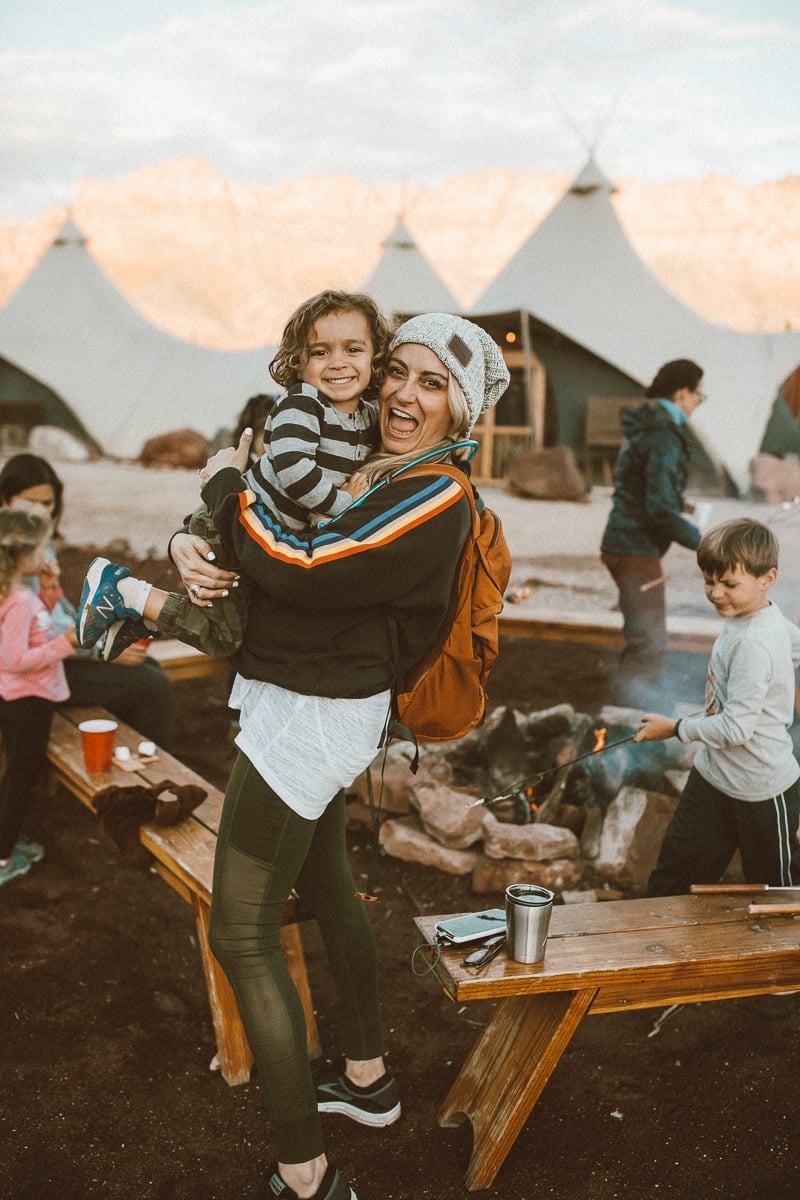 Make It a Vacation
Ending each night in an Under Canvas tent was beyond epic. Bobby and I had the most luxurious tent and we even had a tee-pee for the kids! We enjoyed the stargazing, and truly, we have never seen anything so beautiful.
It was the kind of camping I always dreamed of—all the beauty of a treasured natural park with all the comforts of home (and then some!). It was an easy and carefree way to bring friends and family together to reconnect with nature and each other.
---
Zion Canyon is continually changing as the Virgin River runs through, carving and shaping the canyon. On average, the Virgin River removes 1 million tons of sediment, which mostly occurs during flash floods.
---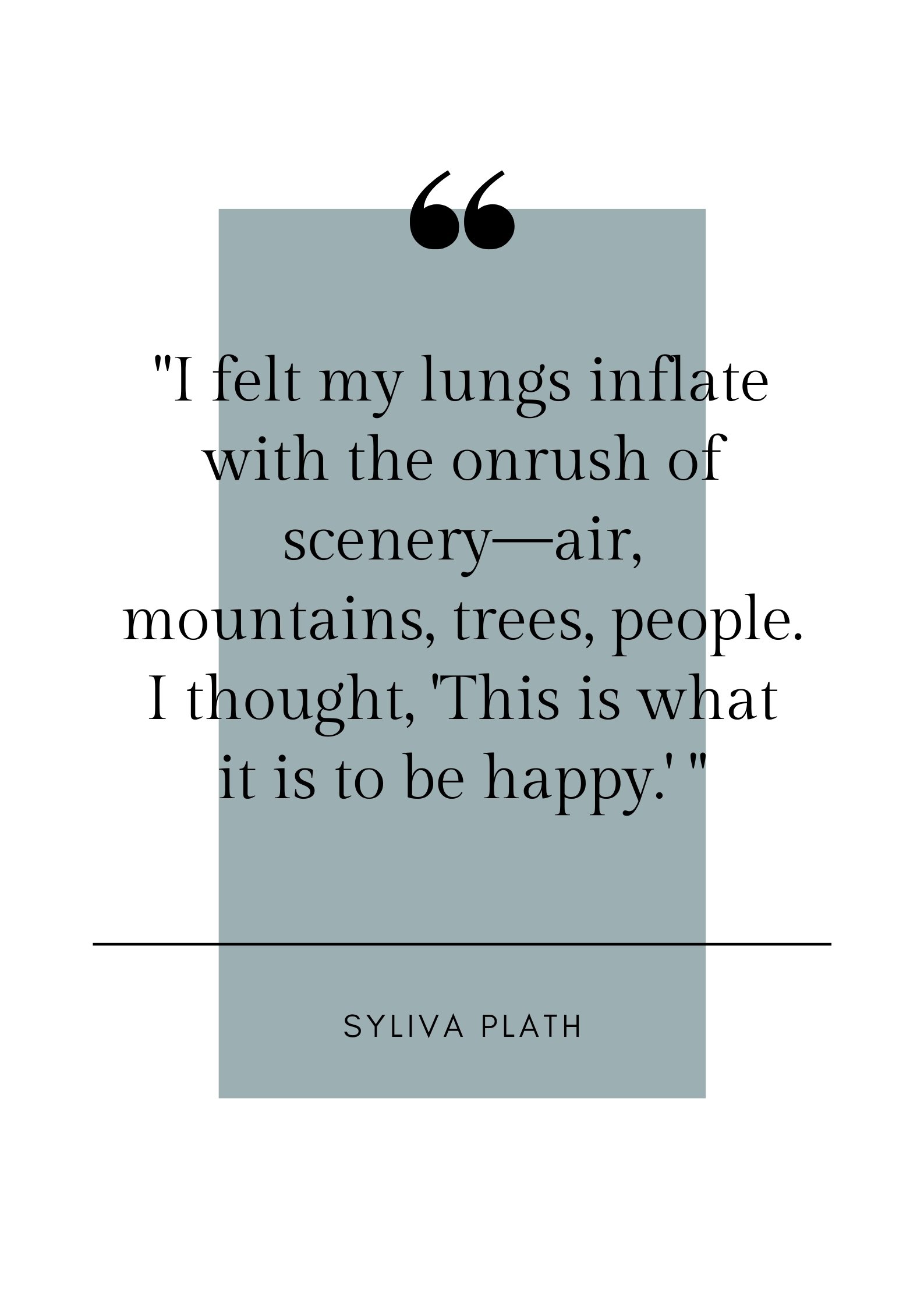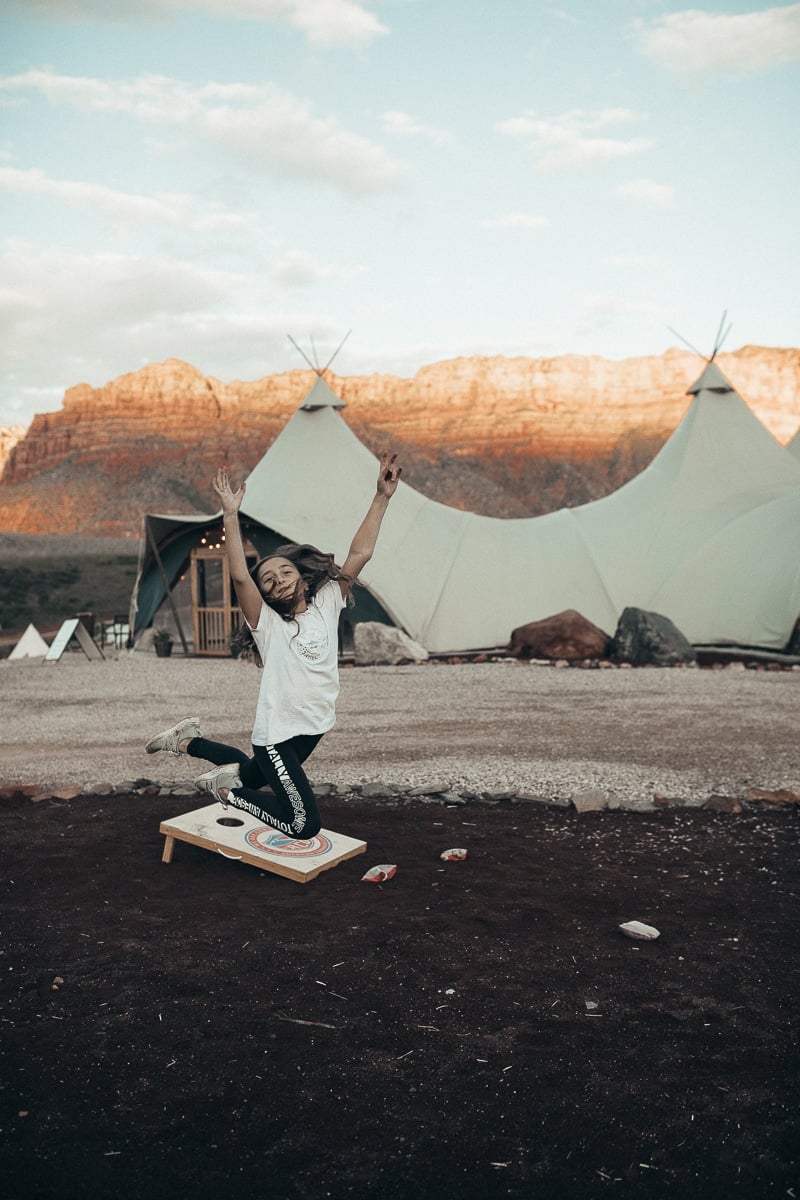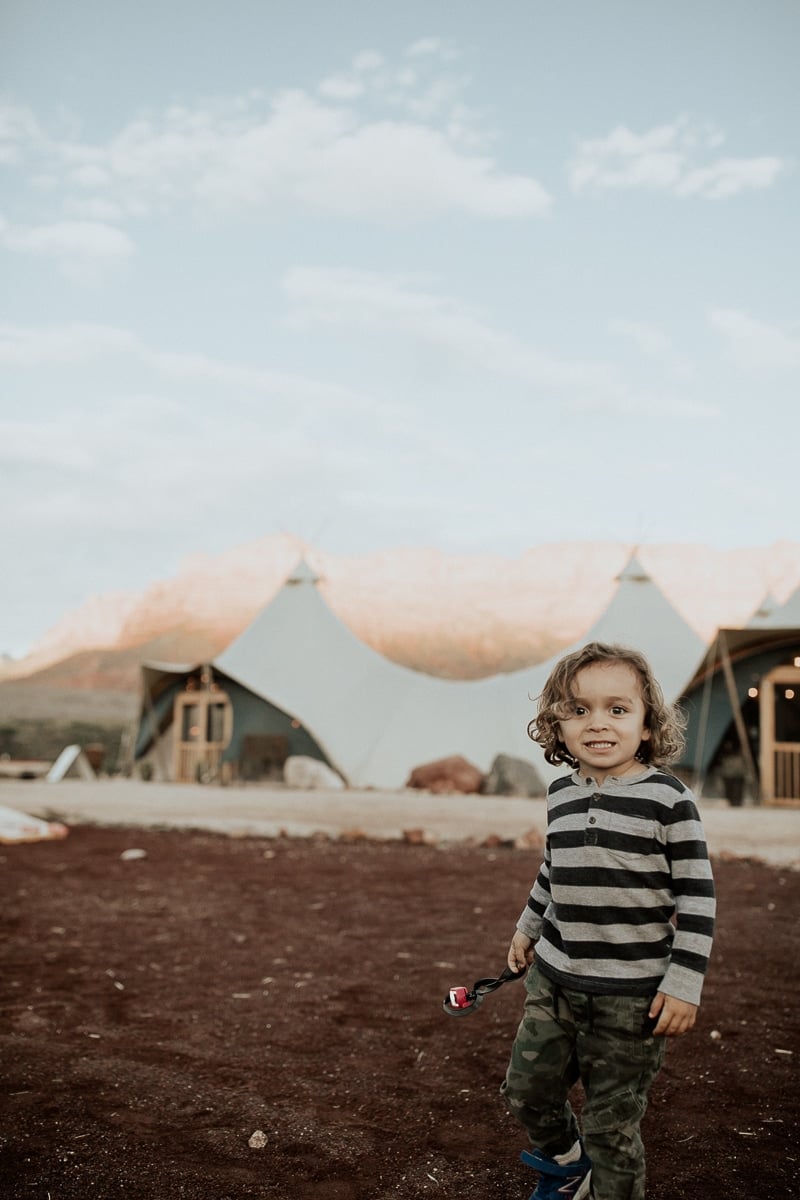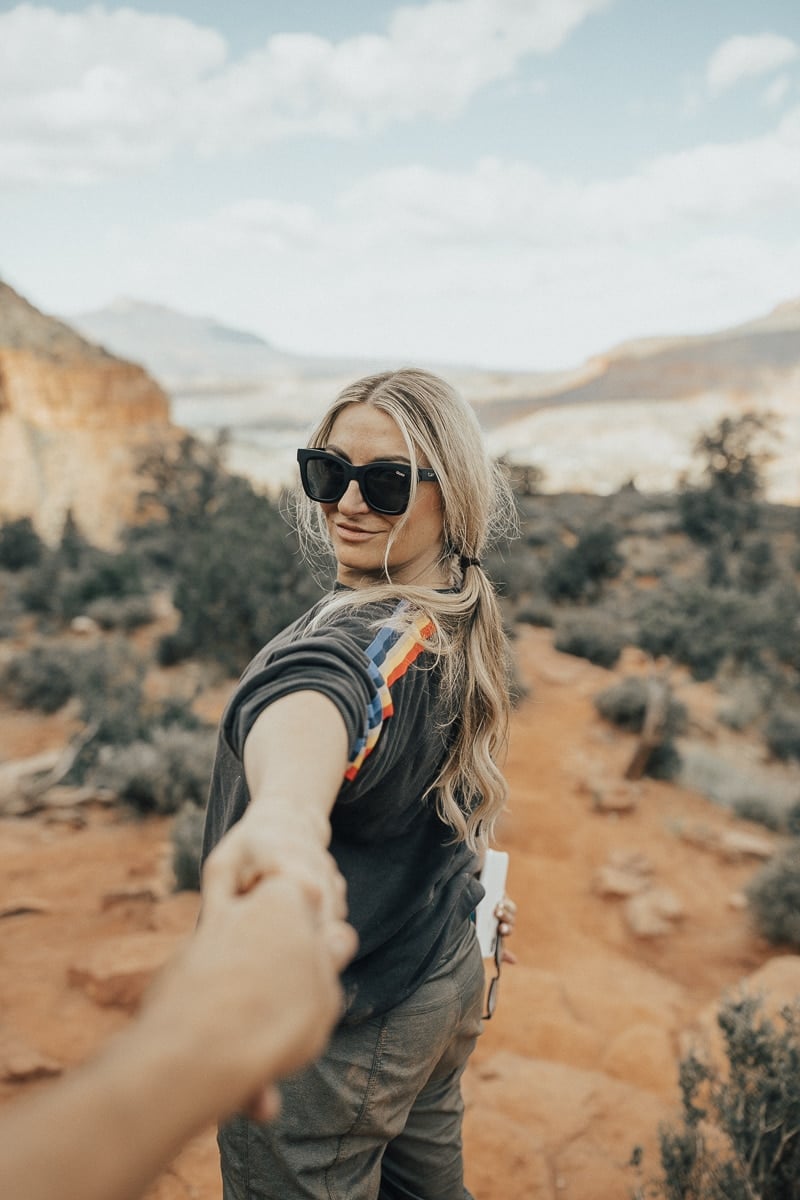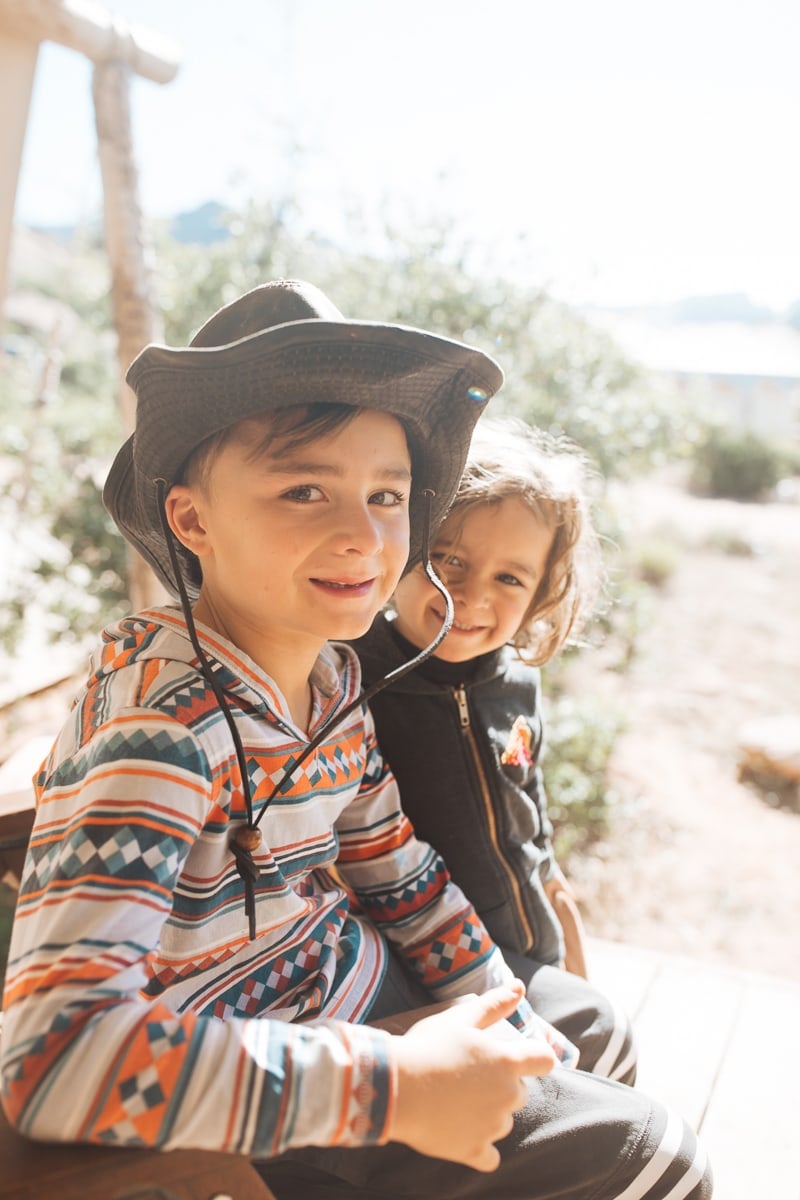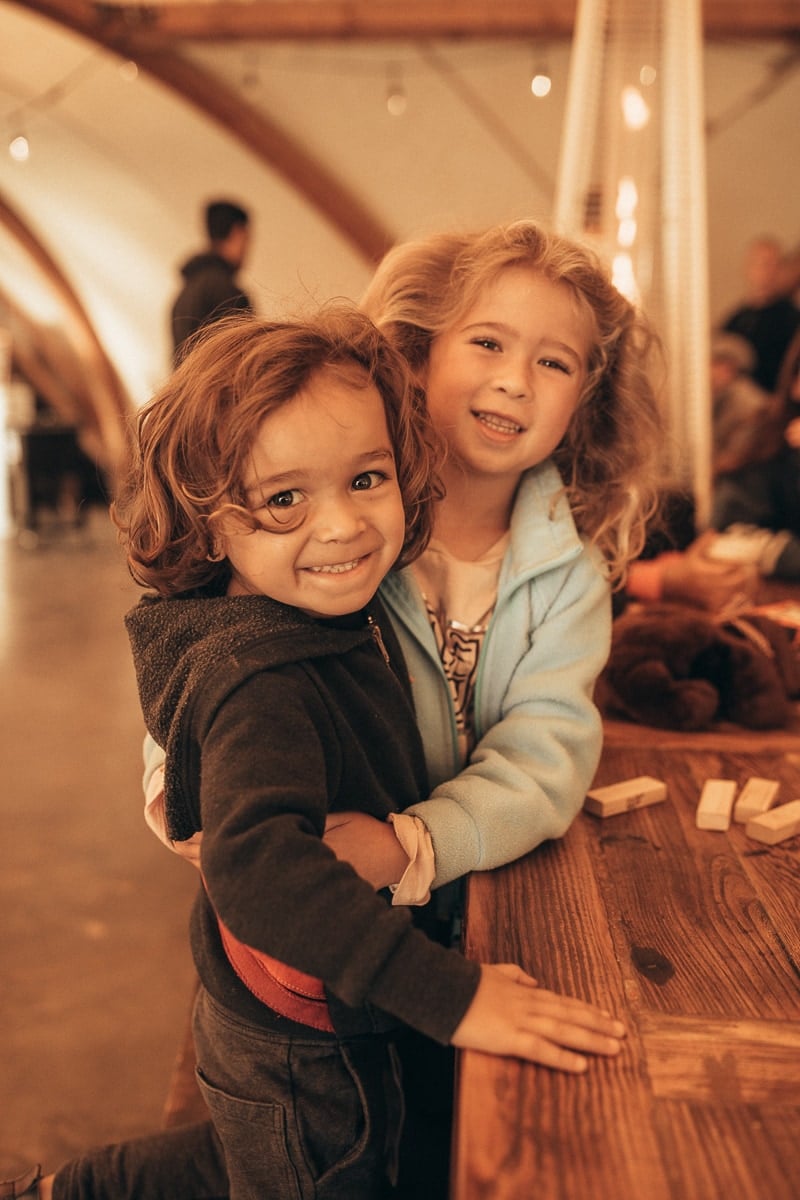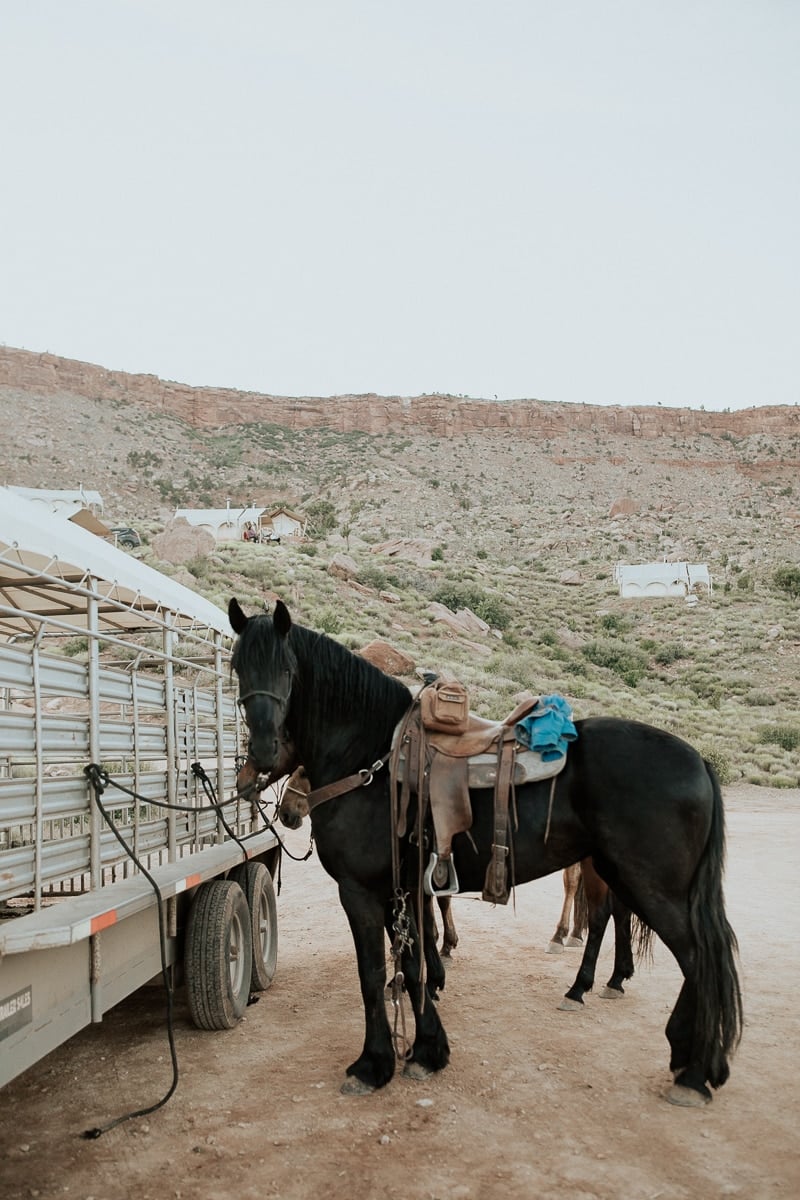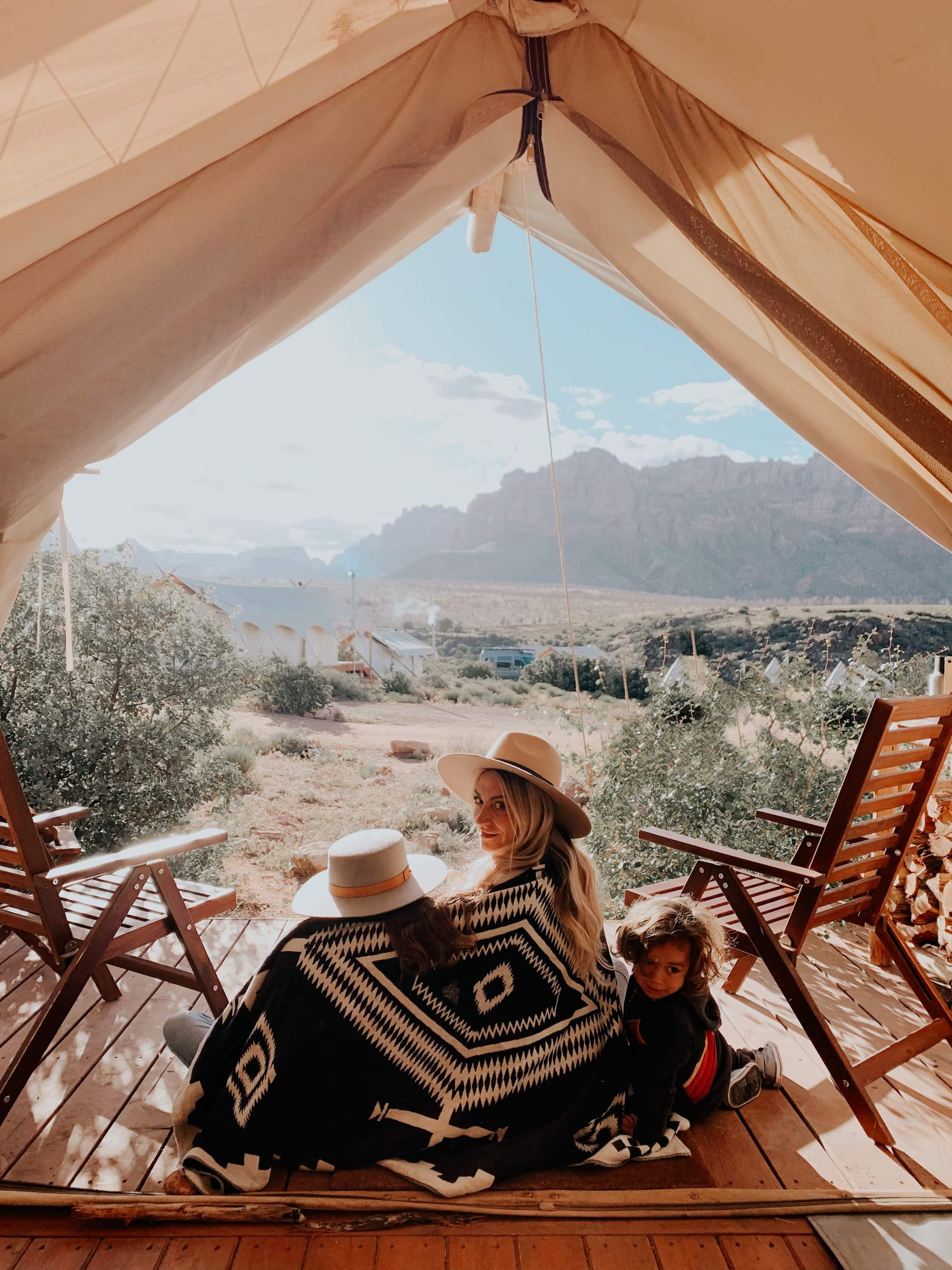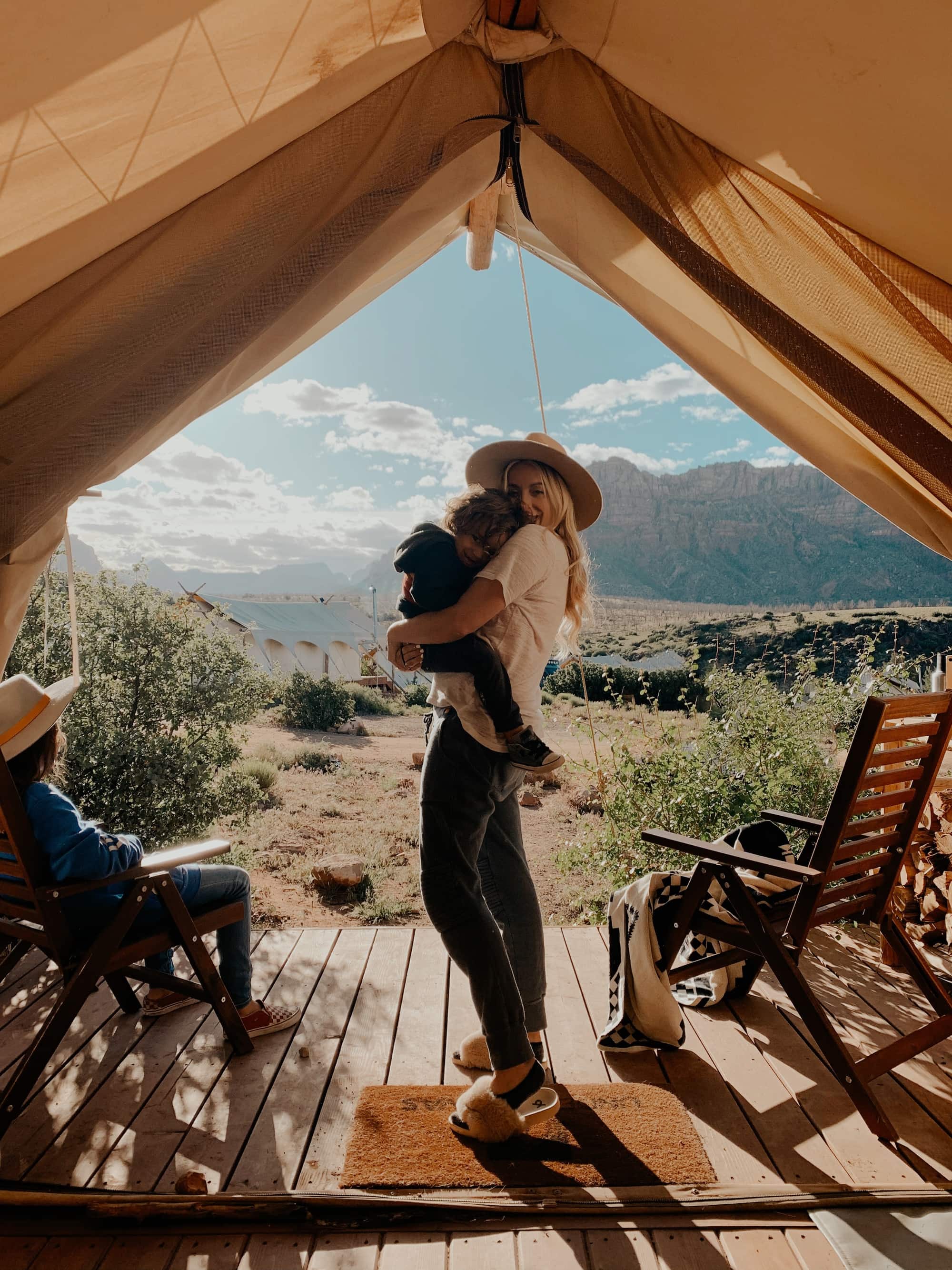 Tips for Parenting In Style...
Never boring, always awesome. Keep up to date with the latest from City Girl Gone Mom.