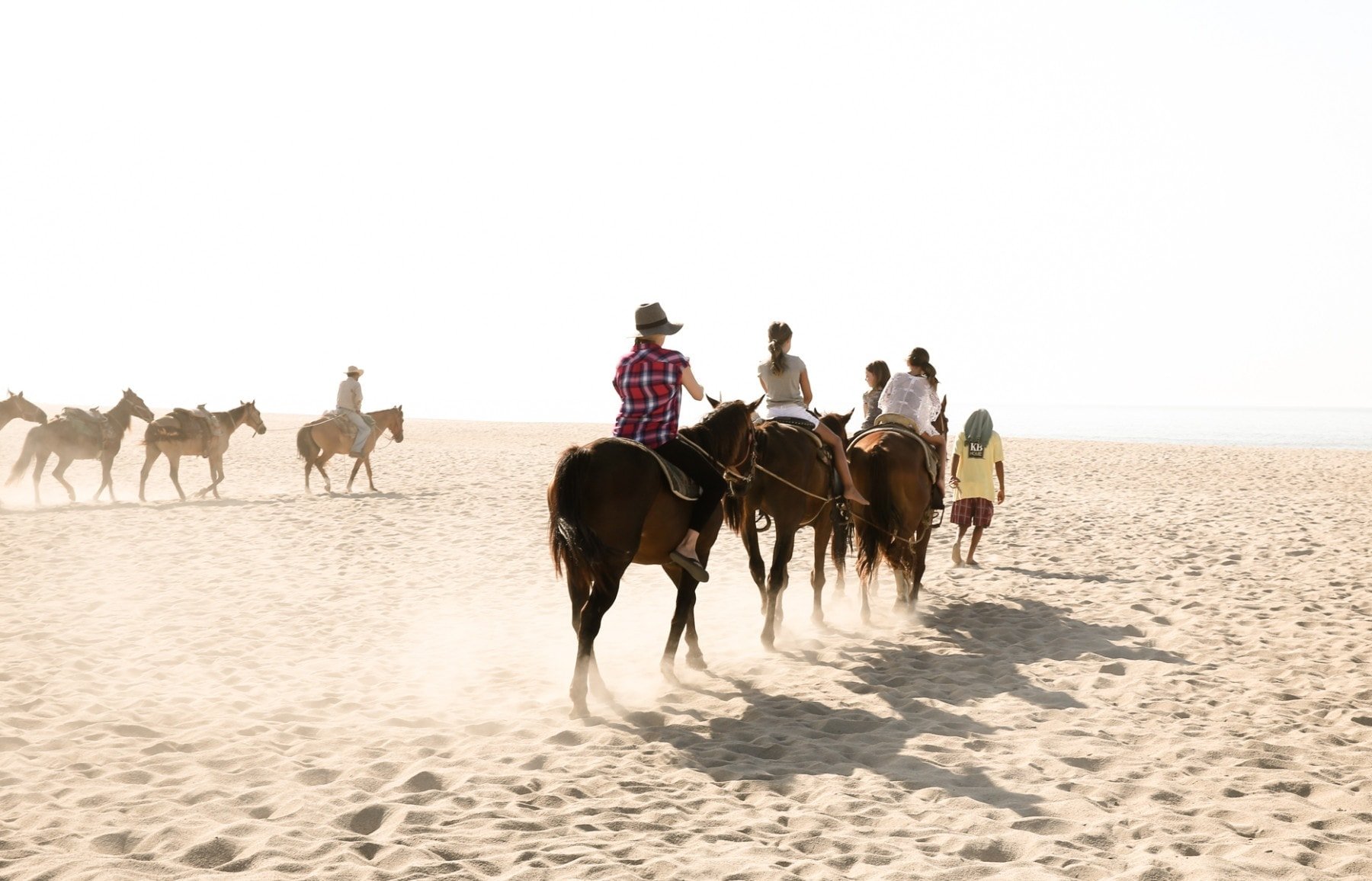 This summer we had the opportunity to pack our bags and use our passports.
Destination: CABO!
Before I even talk about the beauty of my luxurious resort in Mexico, lets relish in the fact that we are still winning in the big-family department.  After having our last baby, making my party of six loud and plentiful, we thought we would never be invited anywhere, never mind an unforgettable Los Cabos adventure.  Our brave friends invited not just my family, but three additional families.  Were they lost in their own insanity? Did they know something about multi-family traveling that I didn't know?  Either way, they are getting a major badge of honor for rallying a crew of eighteen, teaching me that more is, in fact, merrier!
I really wasn't sure what we were getting ourselves into, traveling with eight adults and ten kids.  However, I was up for going with the flow in order to soak in the beauty of Mexico.  With 18 of us trying to enjoy each other's company, I was curious to see if some families would stick to a tight schedule, with a travel spreadsheet, or would they throw their rituals out the window? Also, would parenting rule the vacation?  And more importantly, would their be more sippy cups than wine glasses?  Regardless, we were up for braving the multi-family vacation challenges.
We stayed at the Cabo Azul Resort, located in Los Cabos Mexico.  It's an architectural oceanfront gem that screams world class.  The perfect  place to pamper your mind , with playful waterscapes and fire sculptures situated throughout the resort.  During our stay, we hardly wanted to venture away from this ocean front paradise.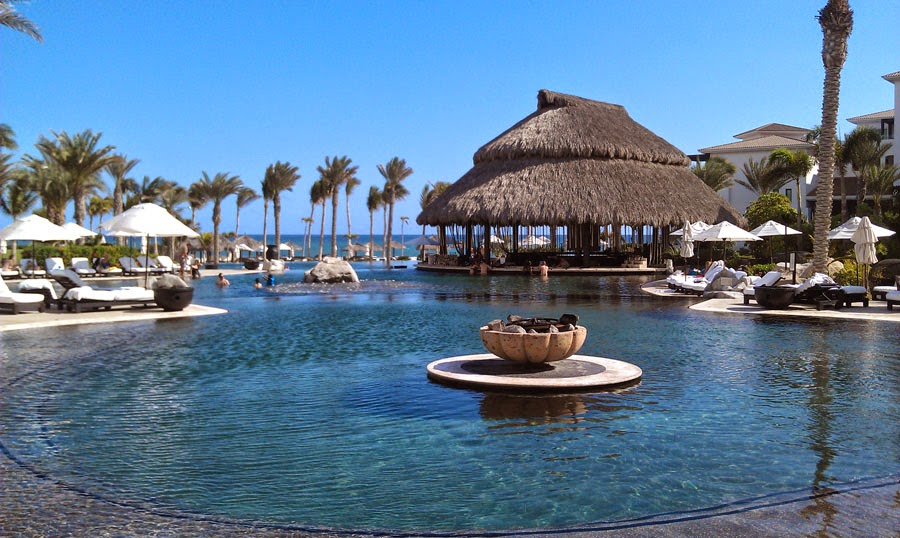 Top Things I learned about traveling with other families
It's more relaxing than I ever imagined it would be.  Ok, I was a little spoiled by the hosts. My mouth dropped when I walked into our room.  I didn't realize we were sharing a pent house suite with them.   It was big enough so that each family had their own wing.  The other two families also had their own oceanfront rooms.  Having eight adults on hand was a dream because we shared in the parenting responsibilities.  The moms were able to get in some spa time while the dads watched over the ten kids.  We shared responsibilities, giving the other parents some time to enjoy the surroundings.  On more than one occasion, I was able to sneak in a few moments with my husband.  Whether it was a swim at the pool or grabbing lunch, there were three other sets of parent to help with the Schaffer tribe.  Also, the more kids we had in the group, the less we had to entertain.  They were so immersed in having fun, that I actually had to ask my kids to play with me. Could you imagine?


2.  It Makes for the Most Memorable Trip.  Even though the group was large, we are exceptionally close friends.  The adults were able to enjoy each others company and I took note how the kids played well as a group engaging in the beauty of their surroundings.    They encouraged each other to dive into this Cabo adventure pretending to be stranded on bubble island, a platform in the middle of the pool with mini fountains. Whether they were inspired by our superior ocean front setting or just simply wanting to have fun, these memories will be life long for our little tykes in tow.  If one kid was in a bad mood it was short-lived because this mini tribe naturally lifted the spirits of those around them.
We let the kids participate in many of the resorts activities, which made them happy and content.  The parents. too, joined in on the fun.  My daughter won the resort's hula hoop contest and our friends won the balloon toss.  They experienced what it meant to be happy for their friend instead of being jealous.  We were happy as parents watching our kids embrace good sportsmanship.
There's no better way to make your trip memorable than to experience those lasting moments with the people who make us happiest.  In our case, we won the lotto in the friends department.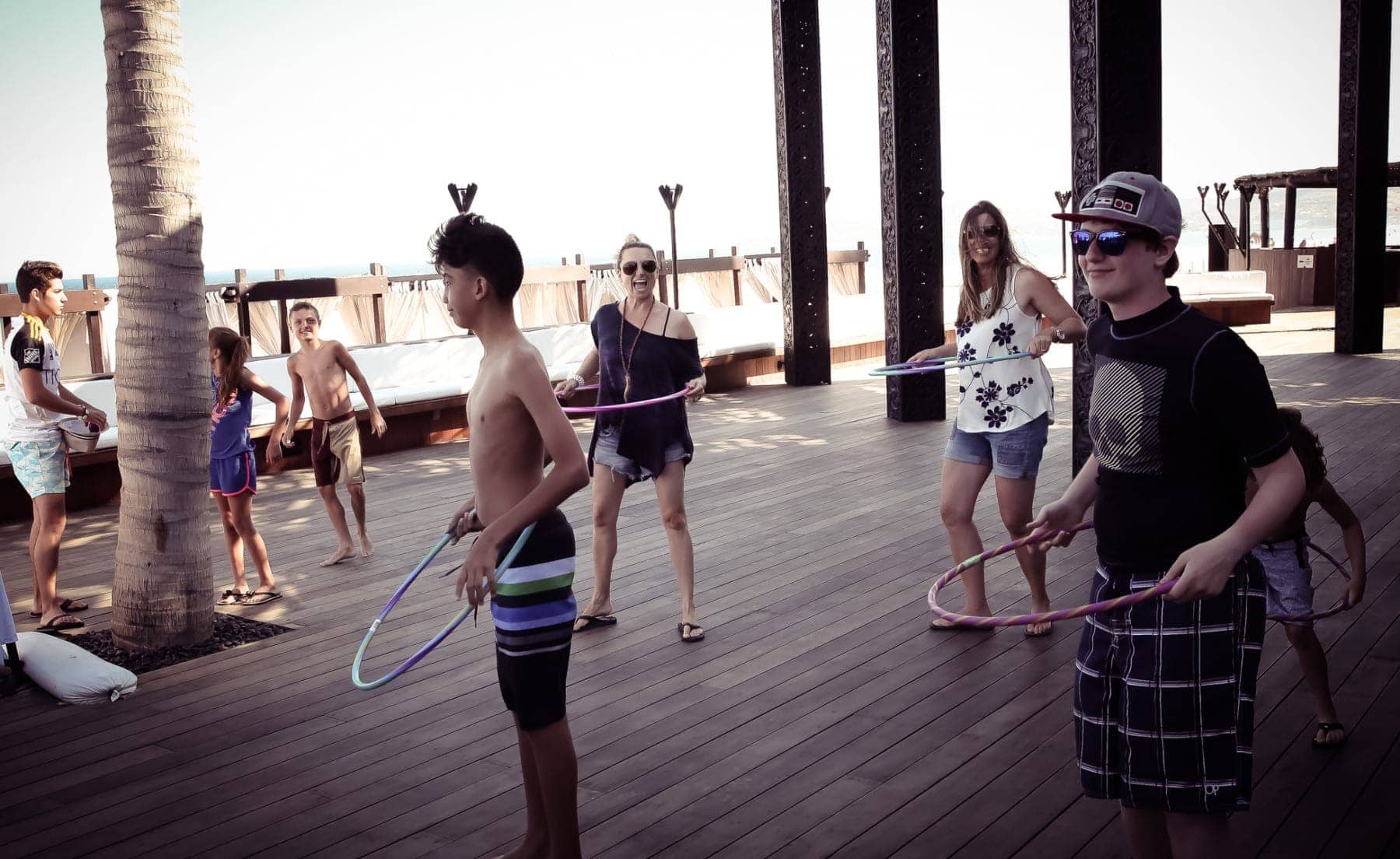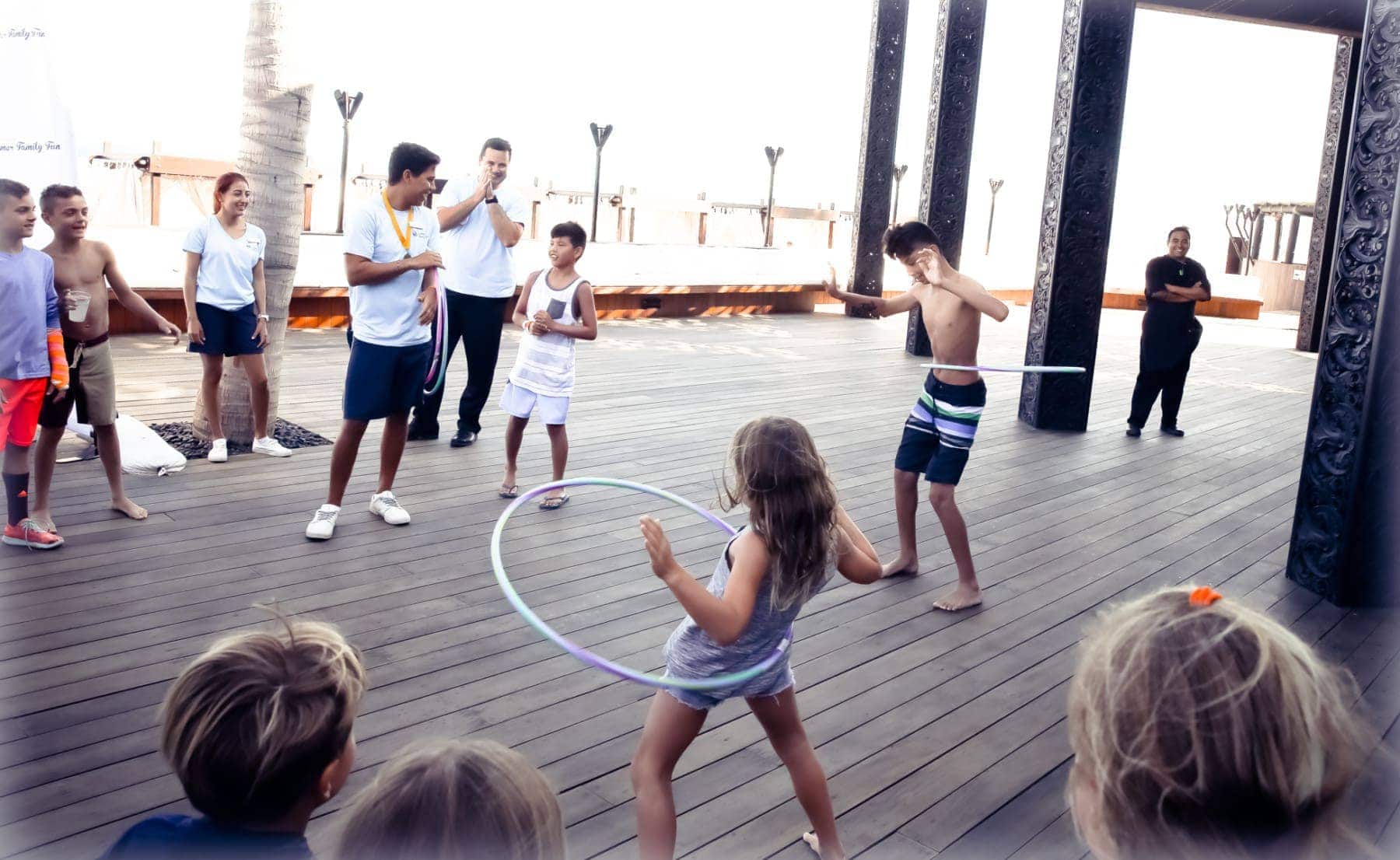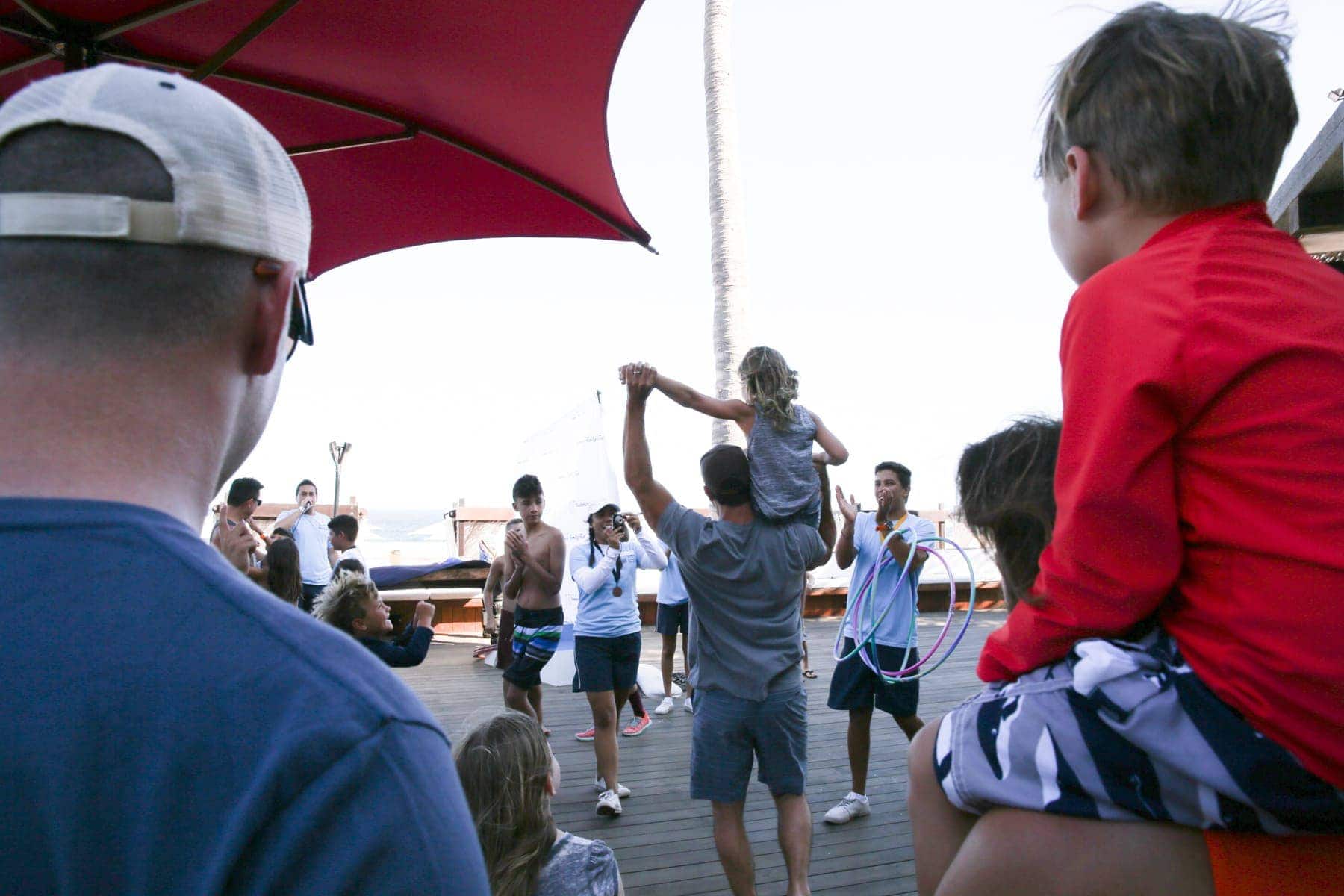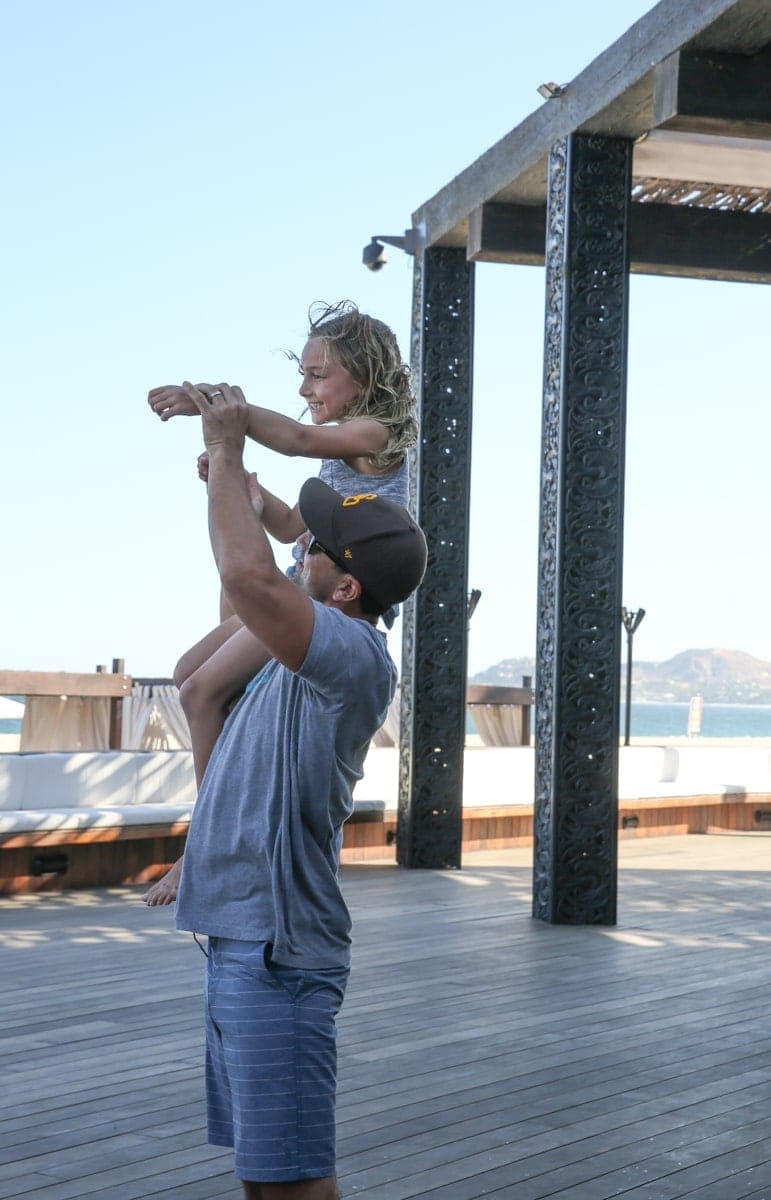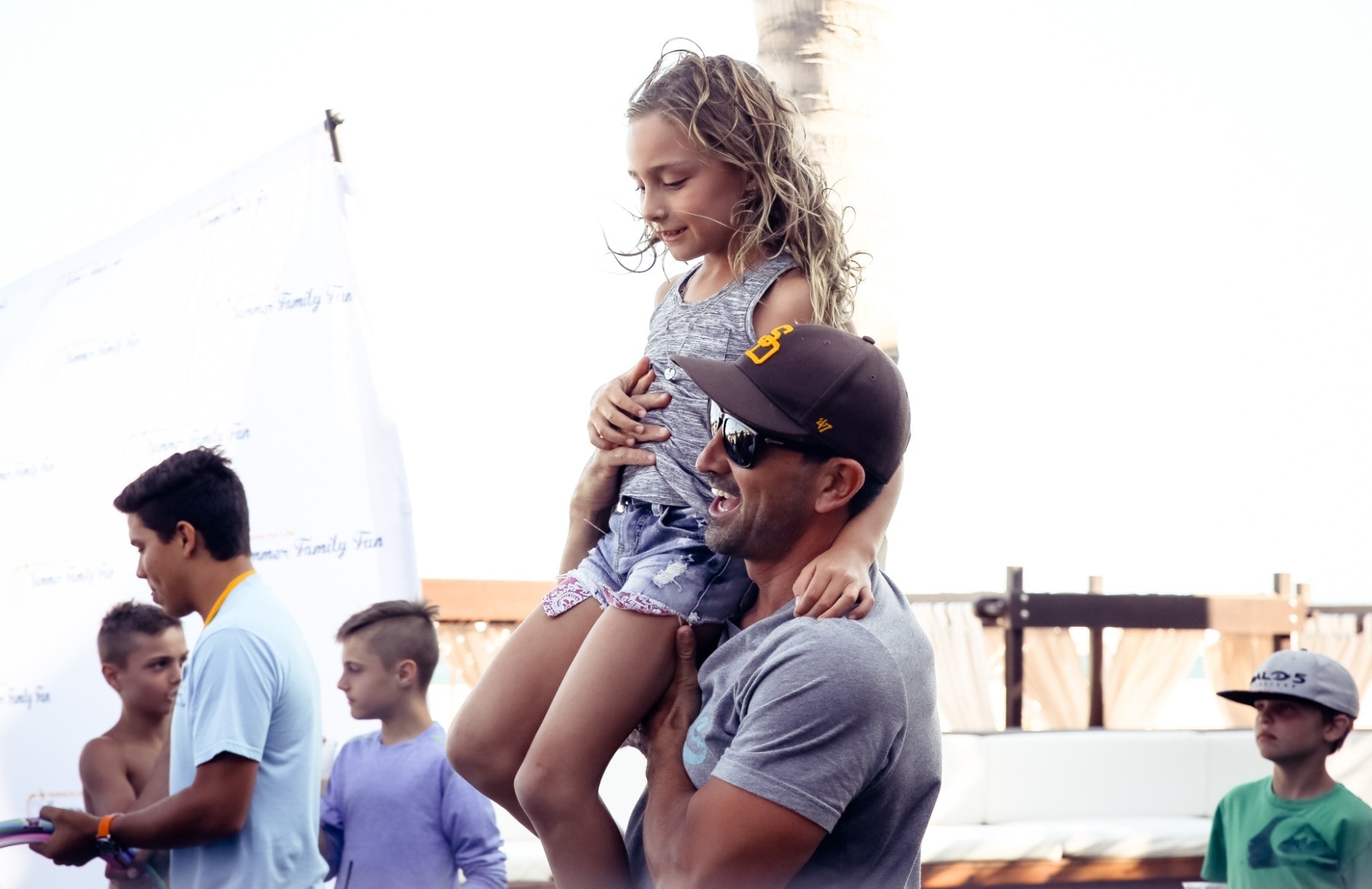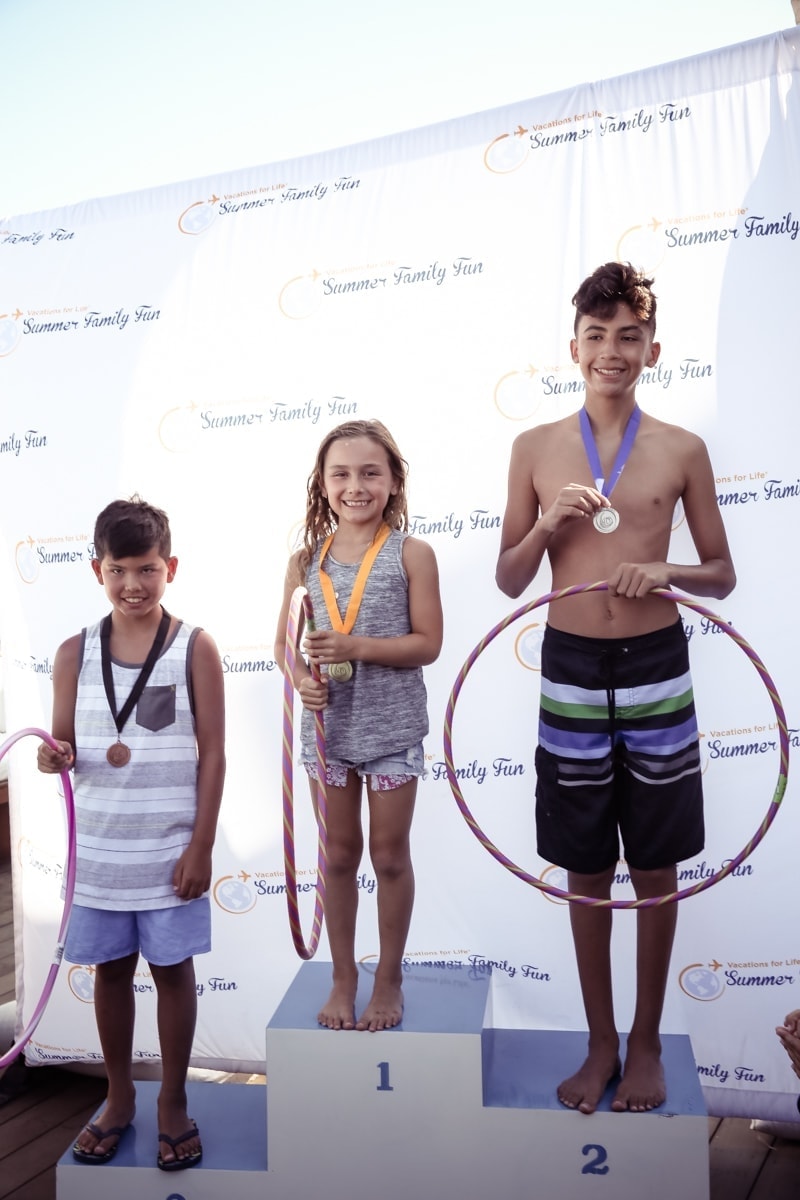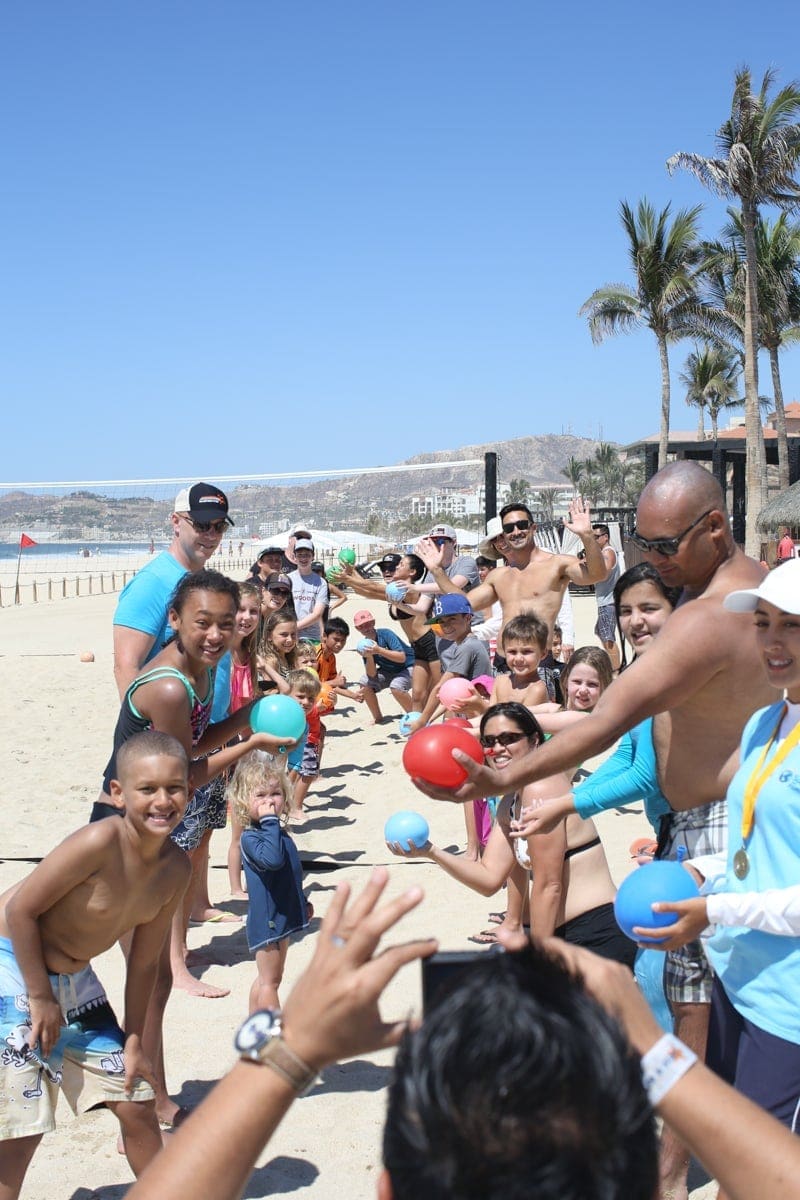 3. Determine your plan one day in advance, and split up accordingly.  It's quite challenging trying to plan activities with almost 20 people.  We always discussed the night before what our plans the next day would be.  A few of the days, the guys planned on deep-sea fishing and I planned a little girls excursion horse back riding on the beach.  We recognized early on that it's okay to not be together all of the time.  Outside of the different adventures we would go on, we did stick to a standing plan of always having meals together.   This helped ensure our individual interests, while still having plenty of "together time" as a group.  I thought I would be bummed that the boys would be gone on long stretches deep-sea fishing; instead I was beyond grateful when the fresh fish was prepared in five-star style.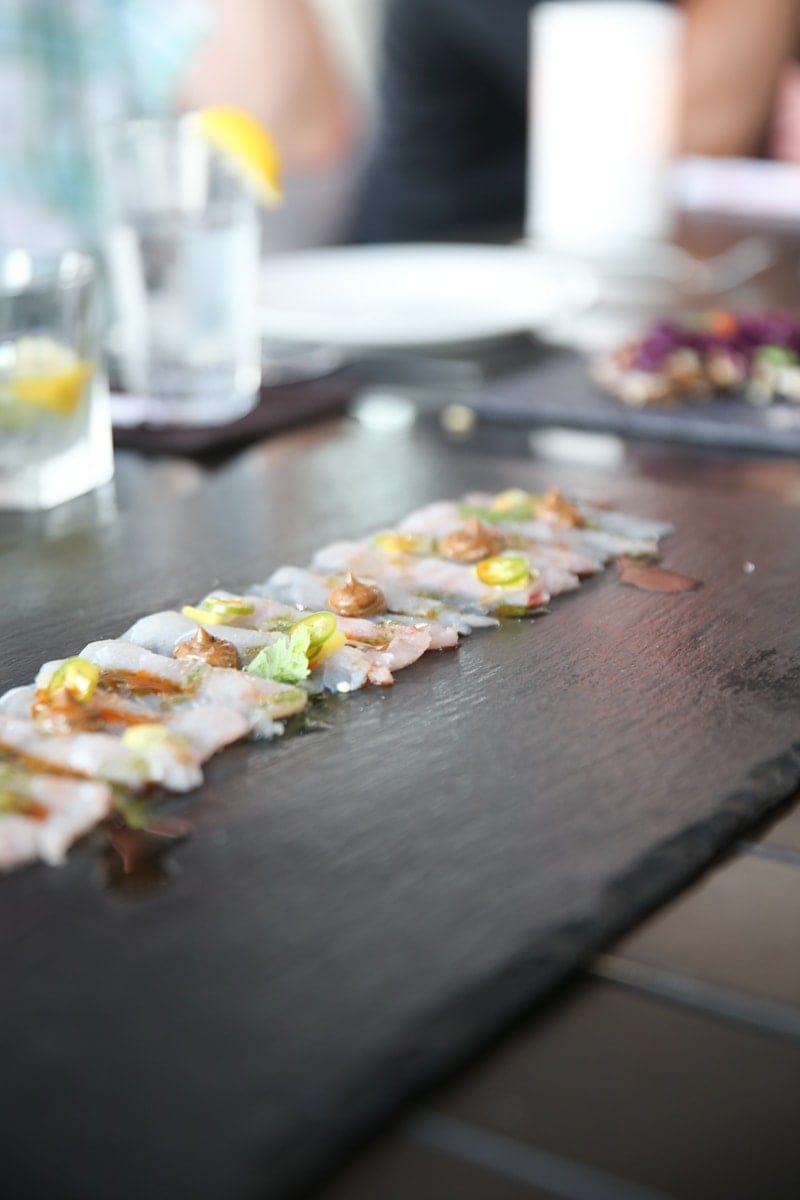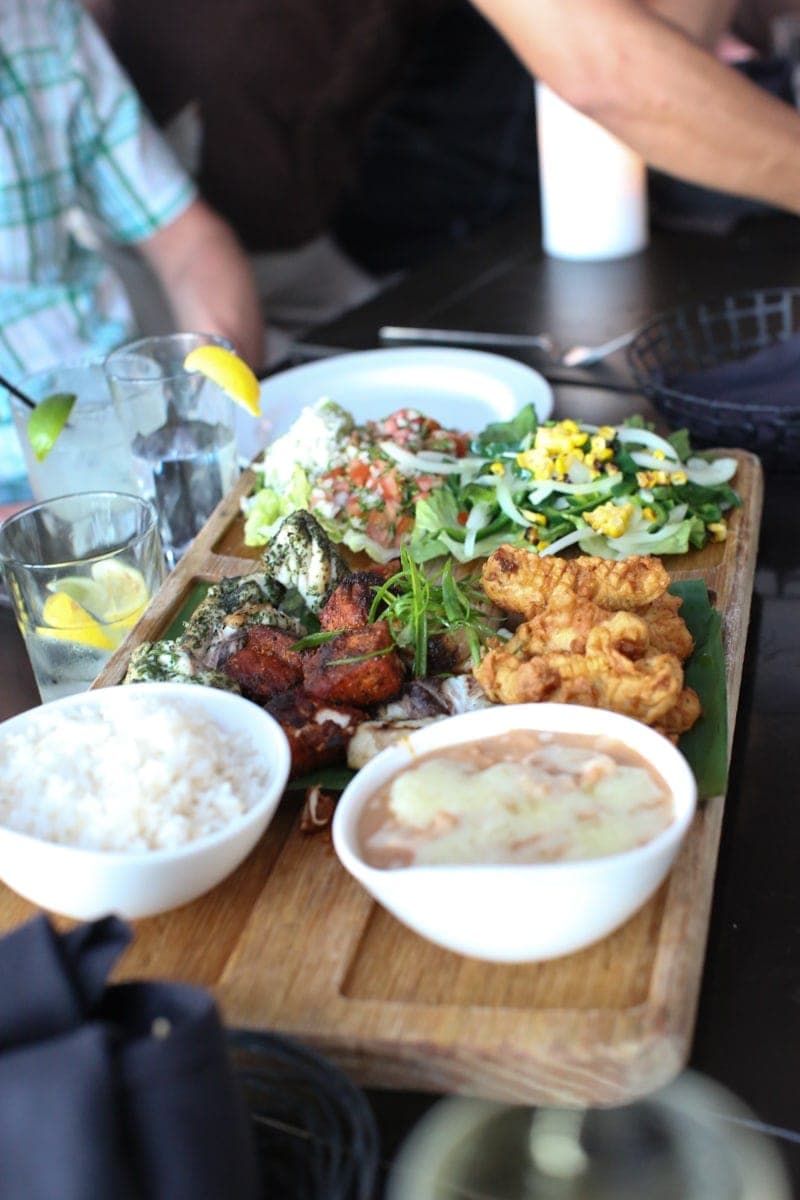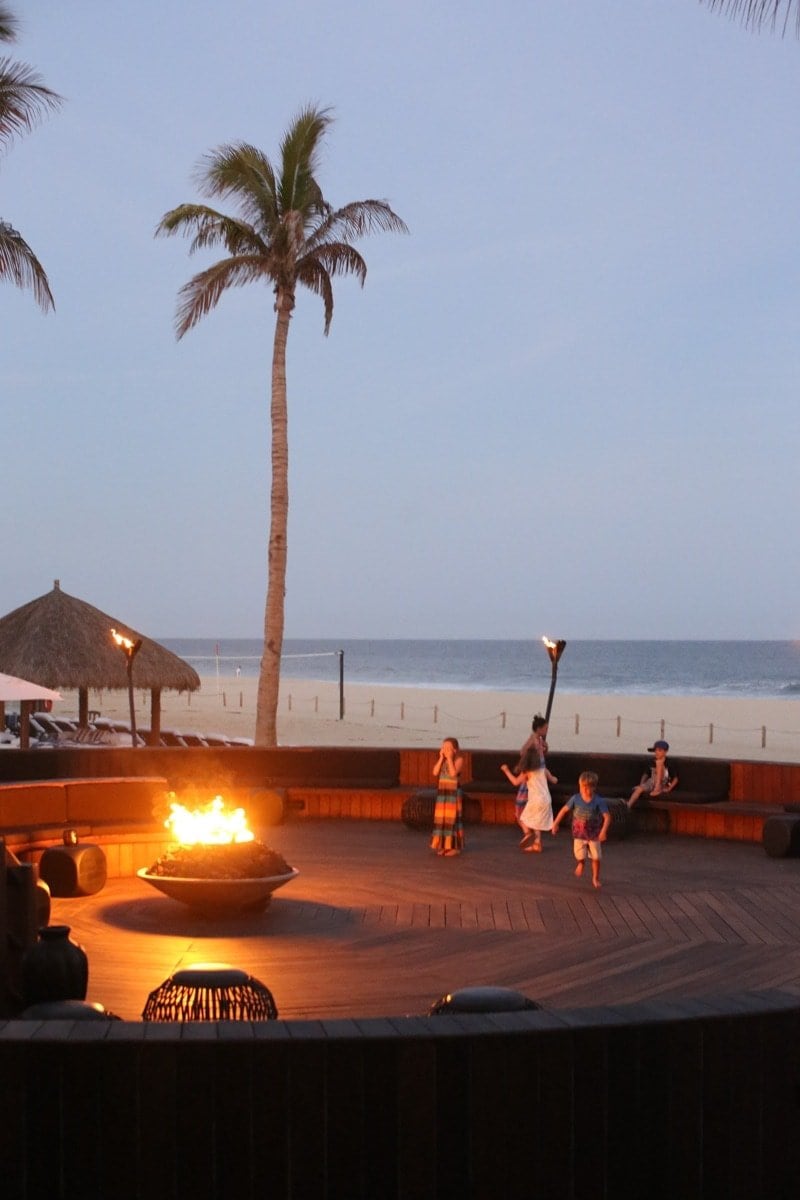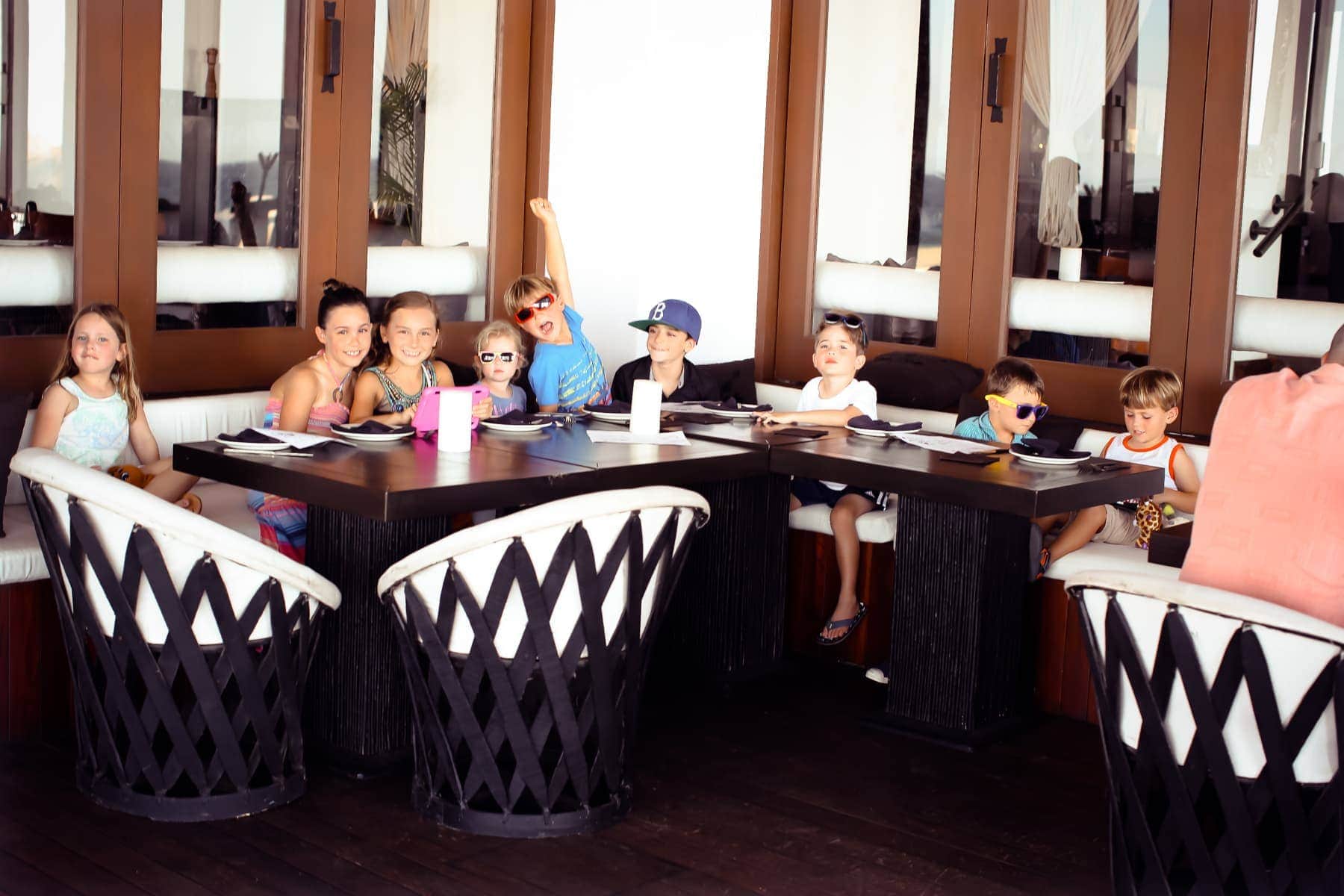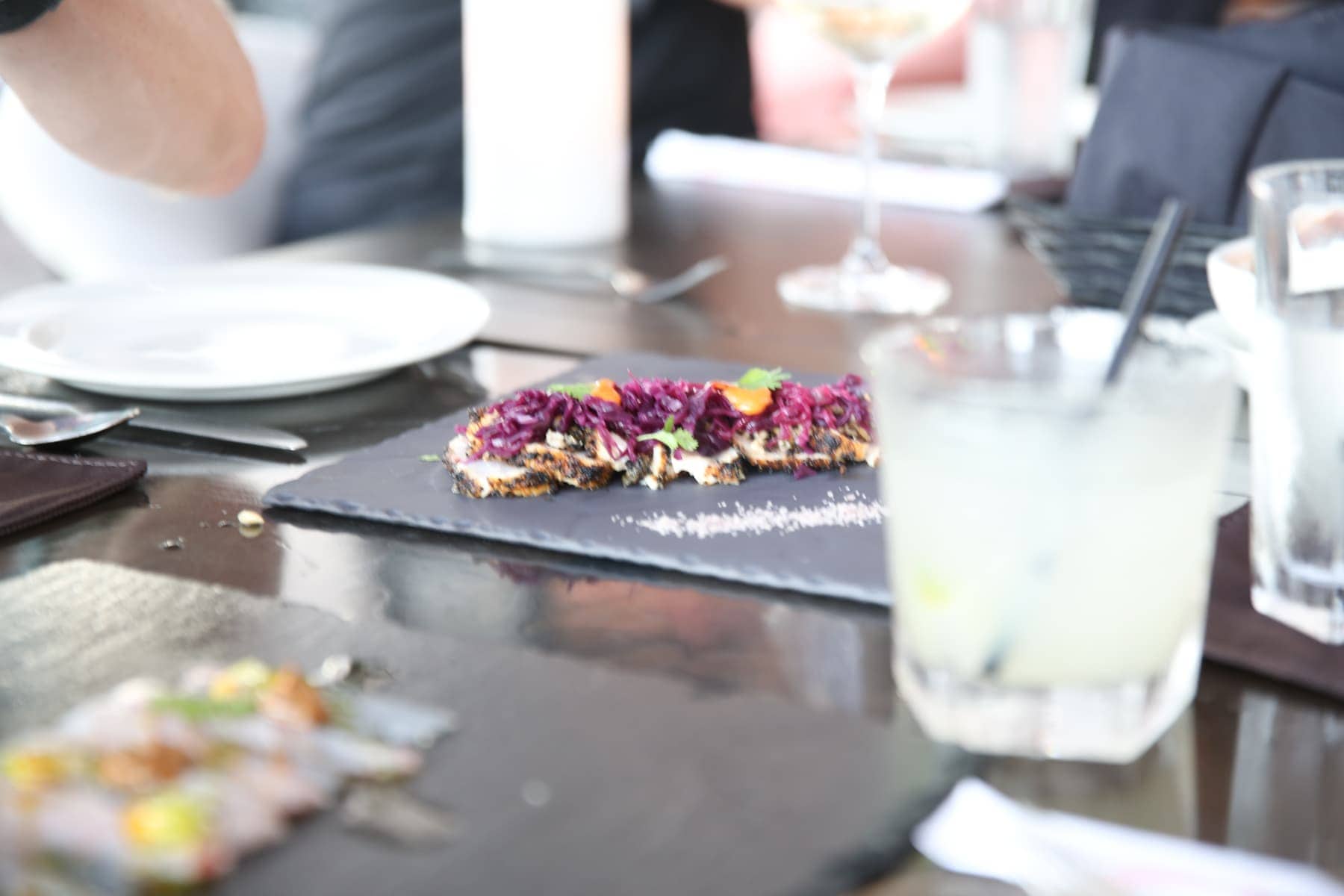 4. Talk to your kids about the rules and what's acceptable on vacation.  Because our resort boasted several connecting pools, our discipline had to be on point.  Typical water safety measures like, "hands to one self" and "no monkeying around" were part of the rules during water play.  As parents, we allowed one another to discipline our kids.  And we weren't spanking or screaming, simply keeping the kids safe.  It really worked well for our group and we were all okay splitting up the parenting.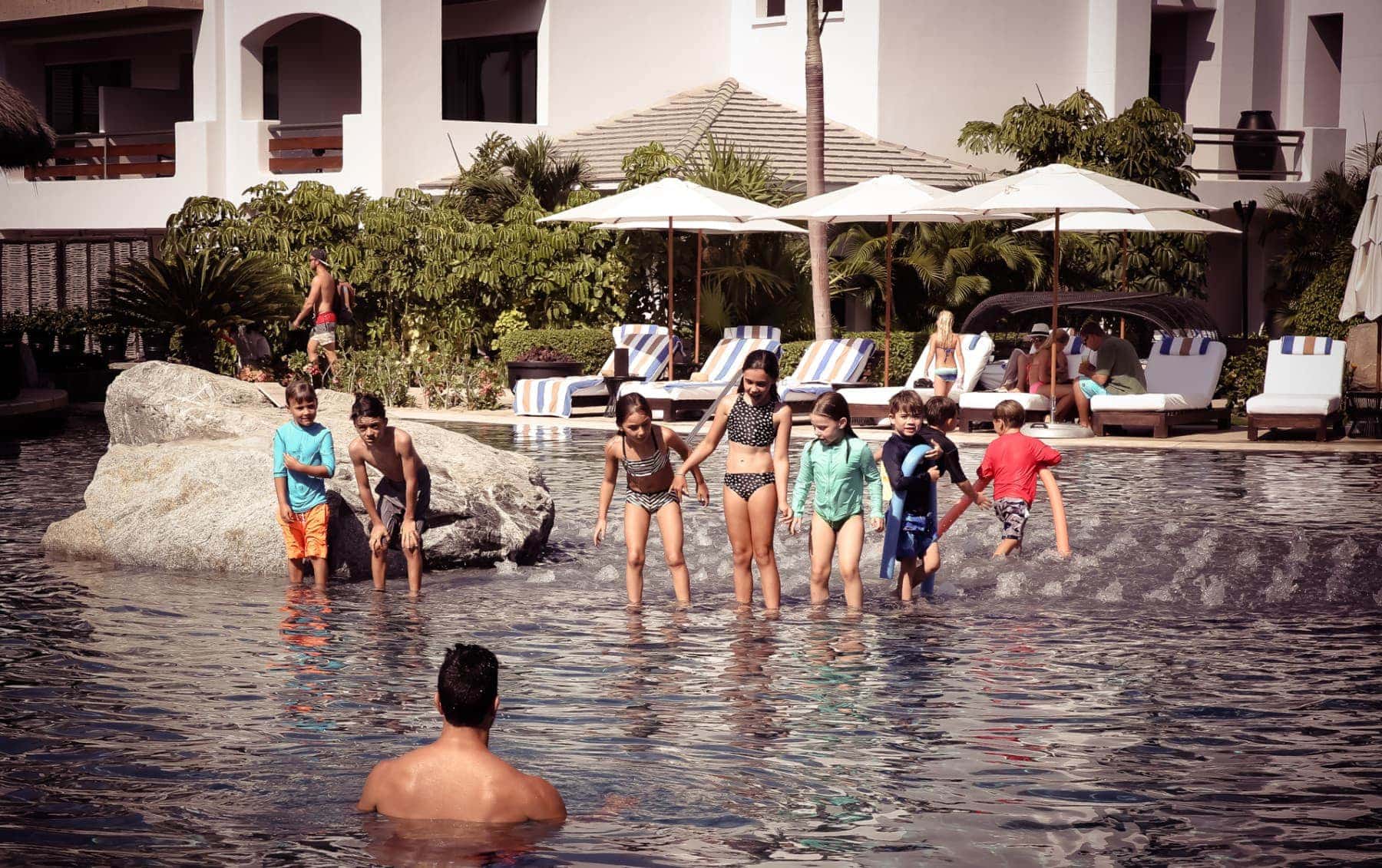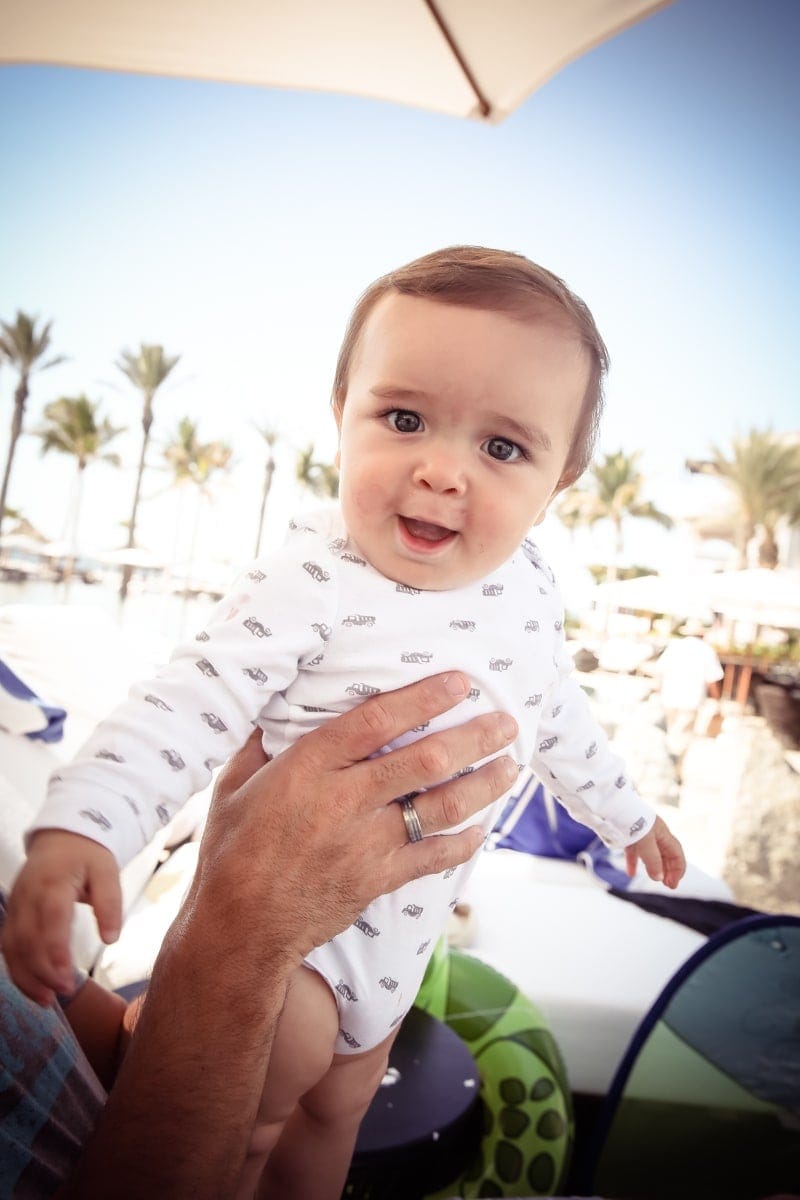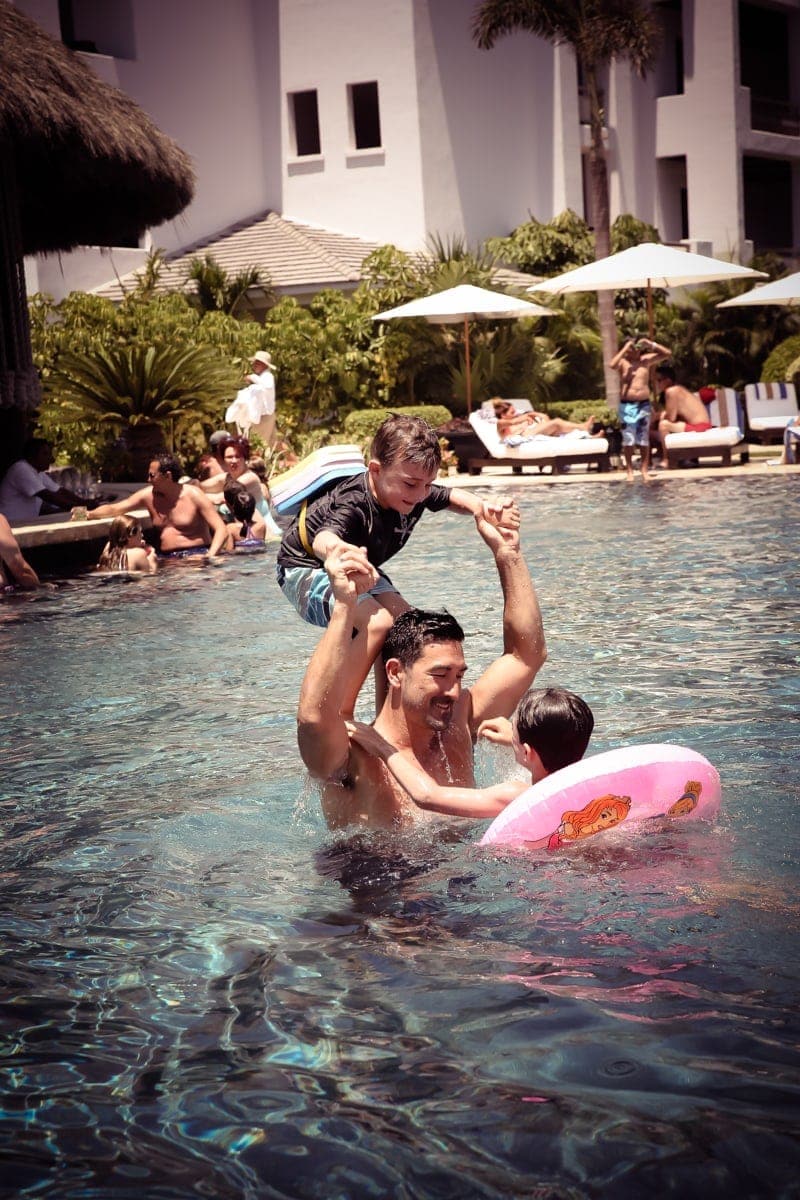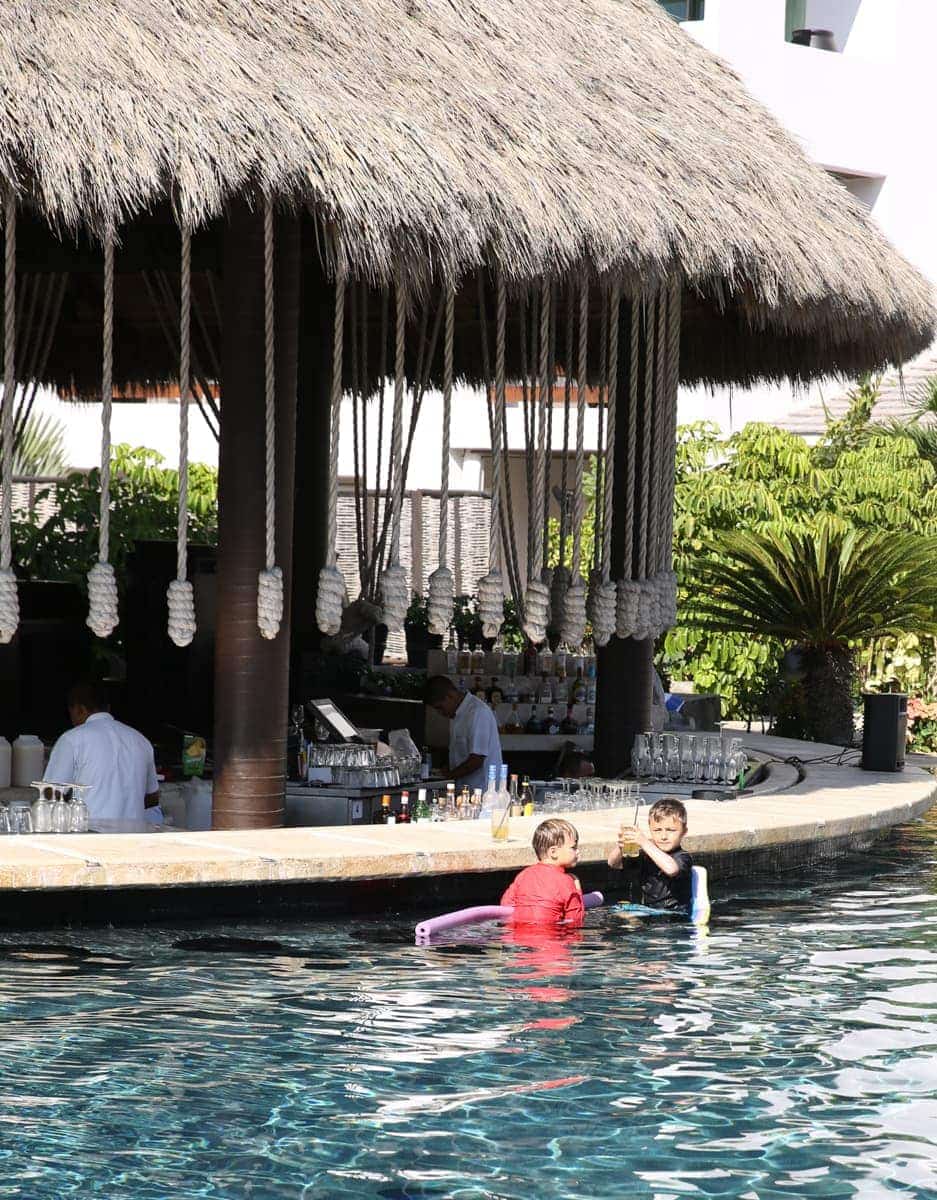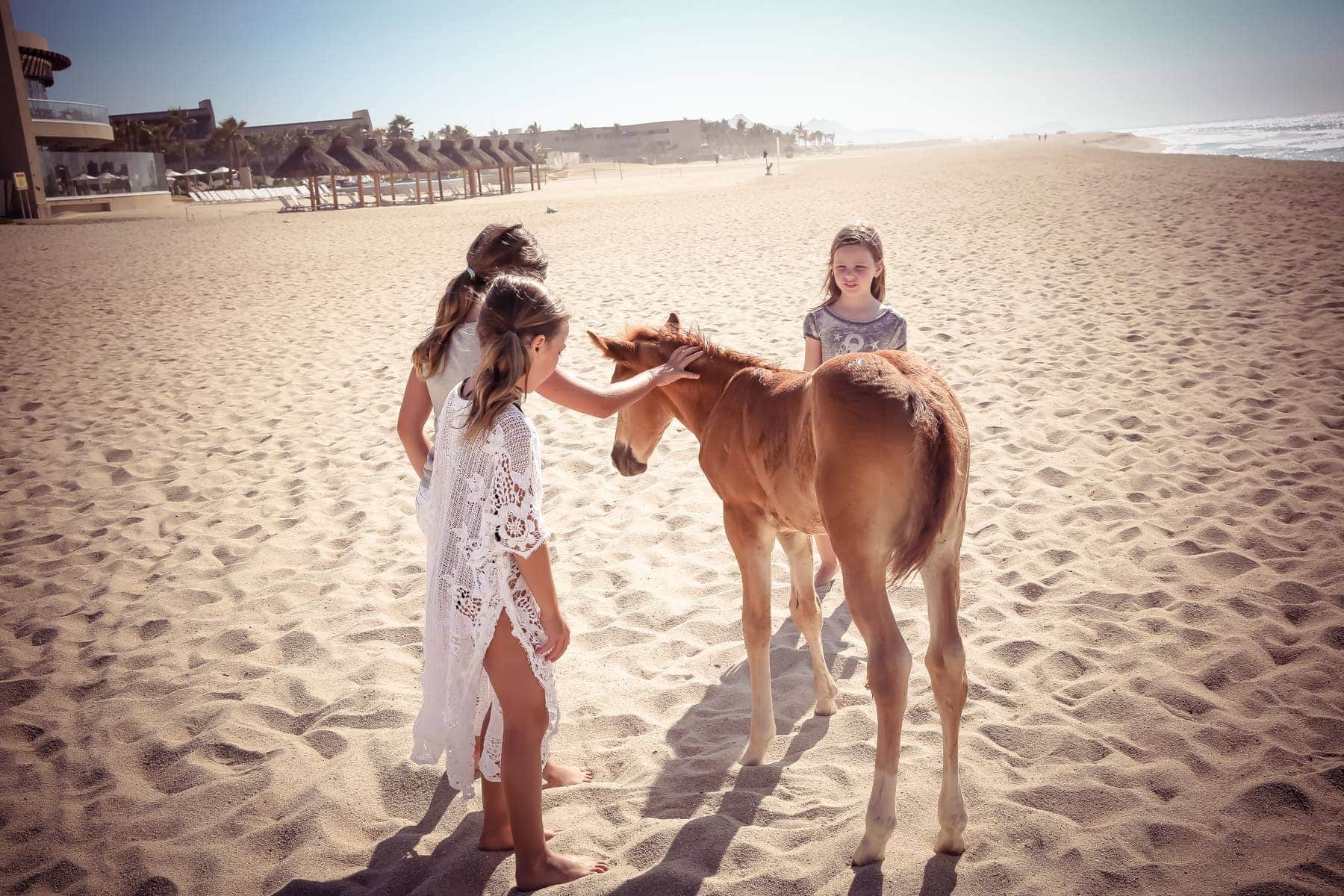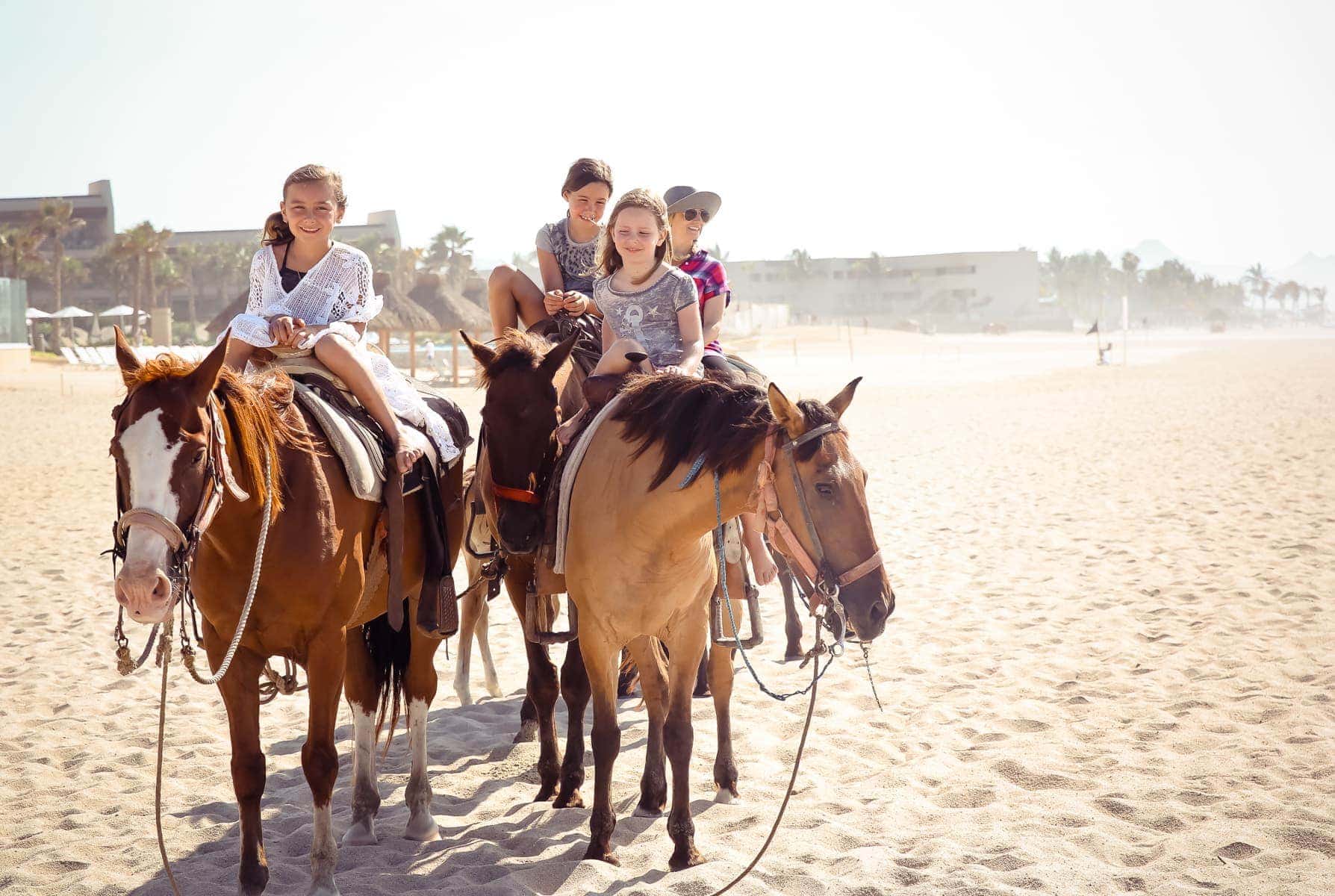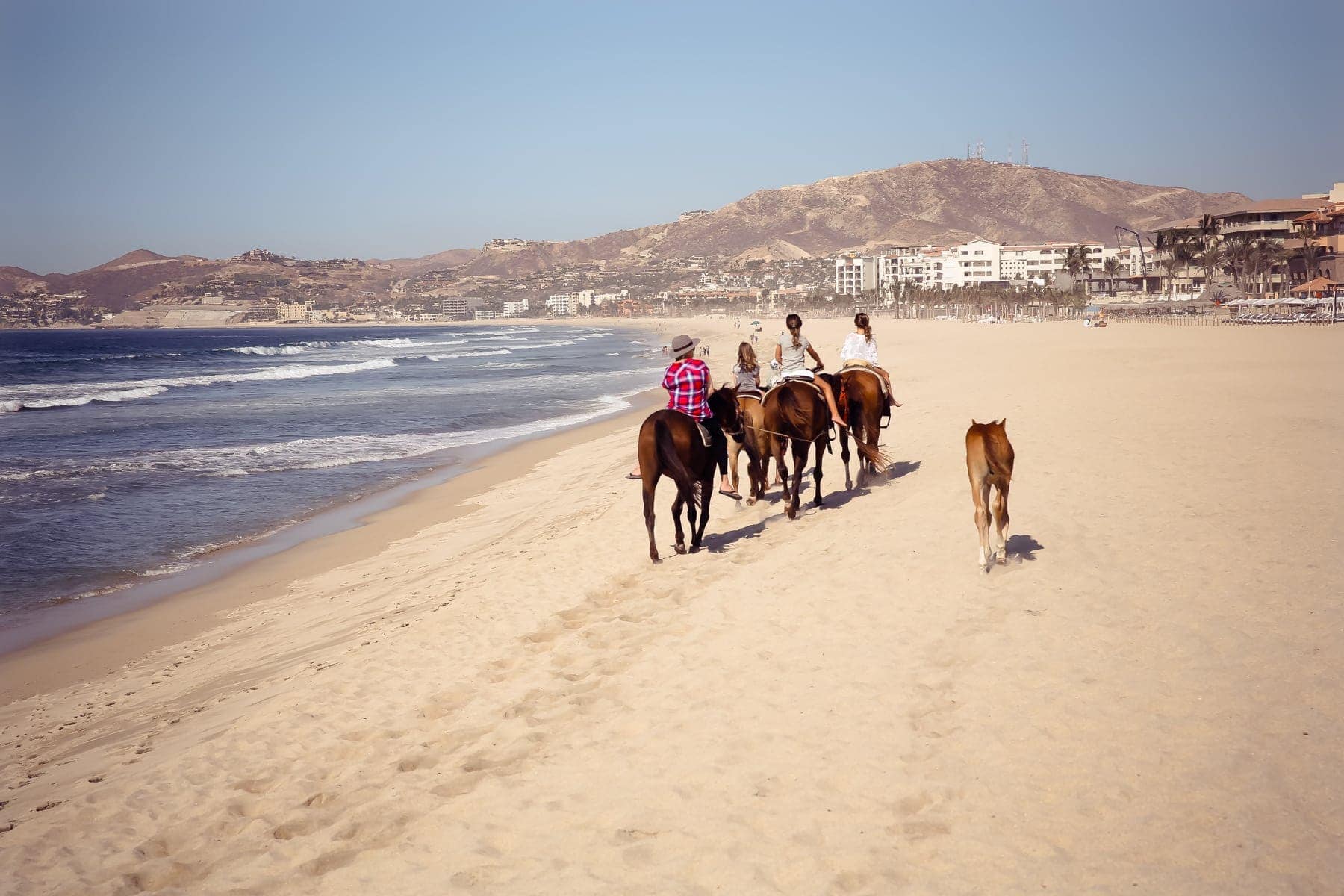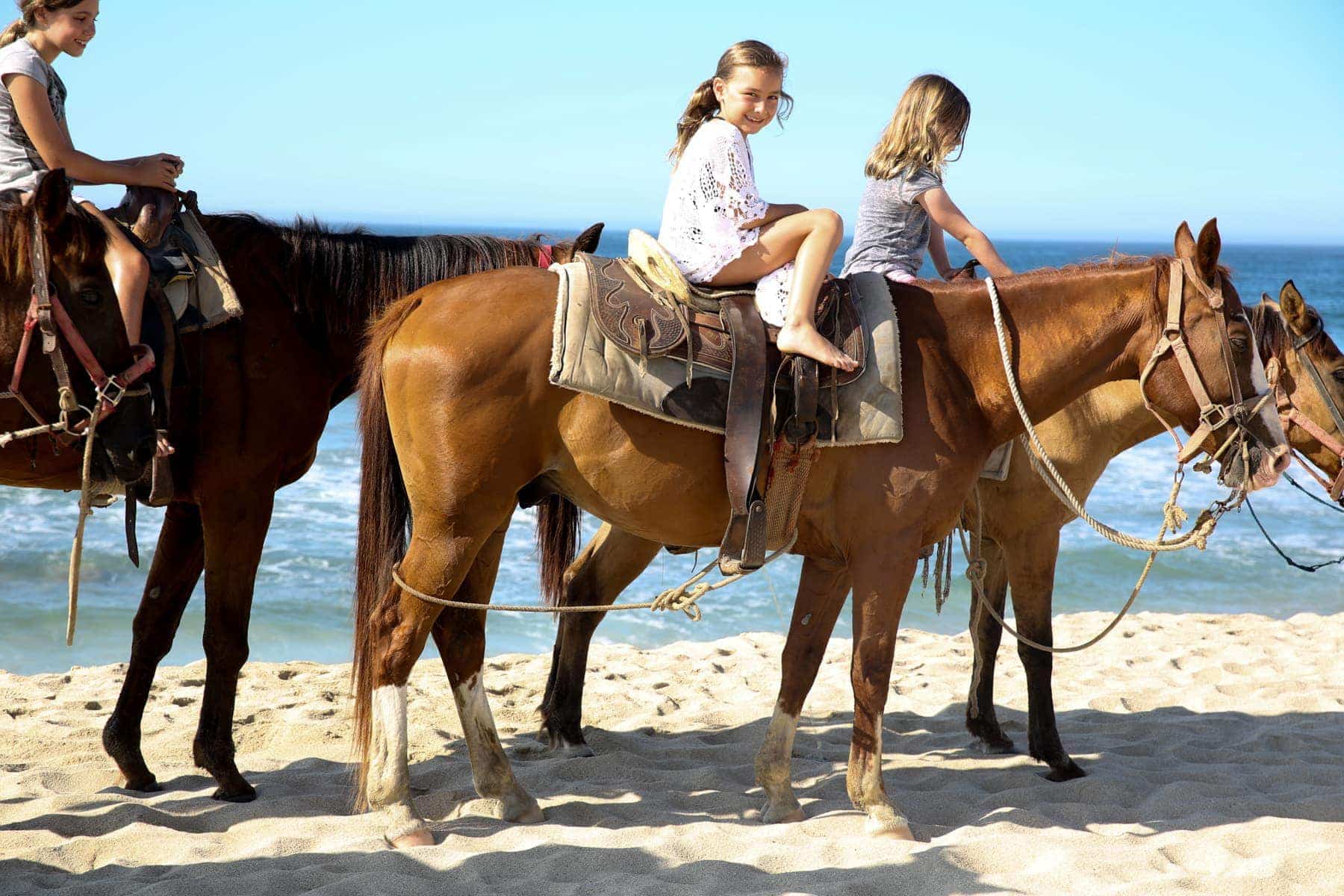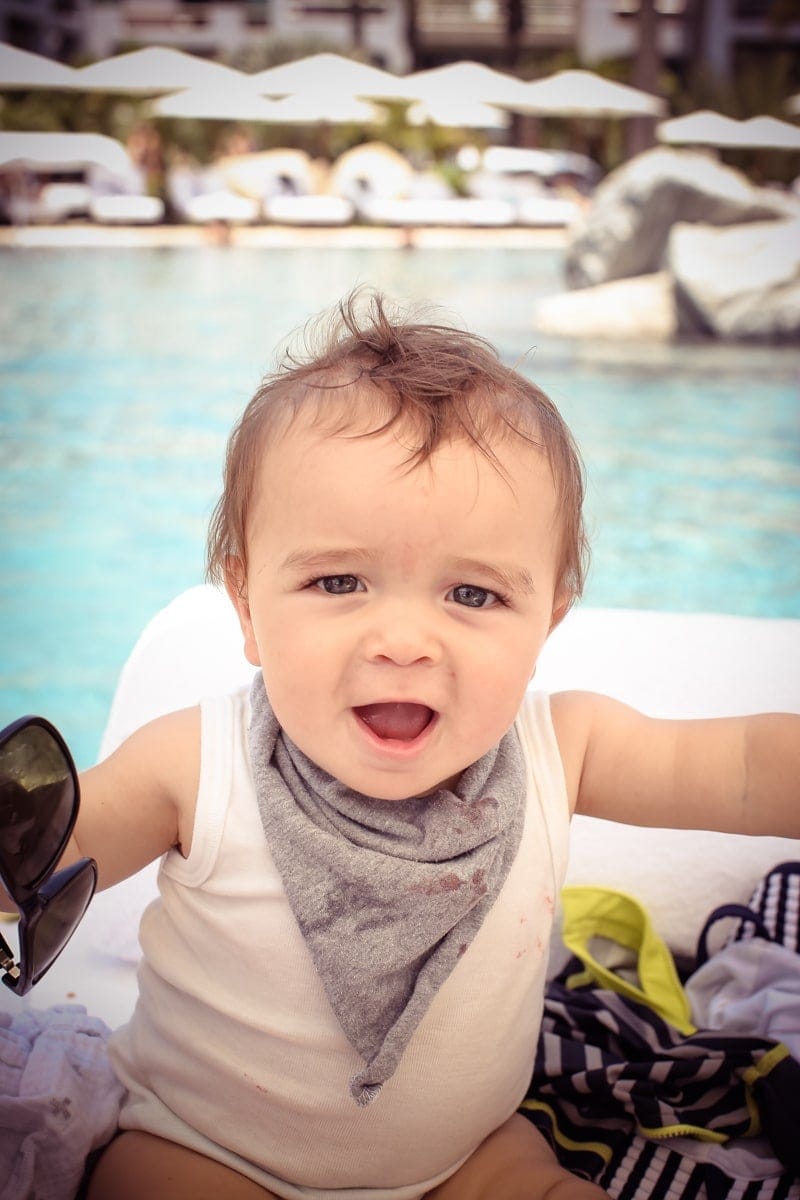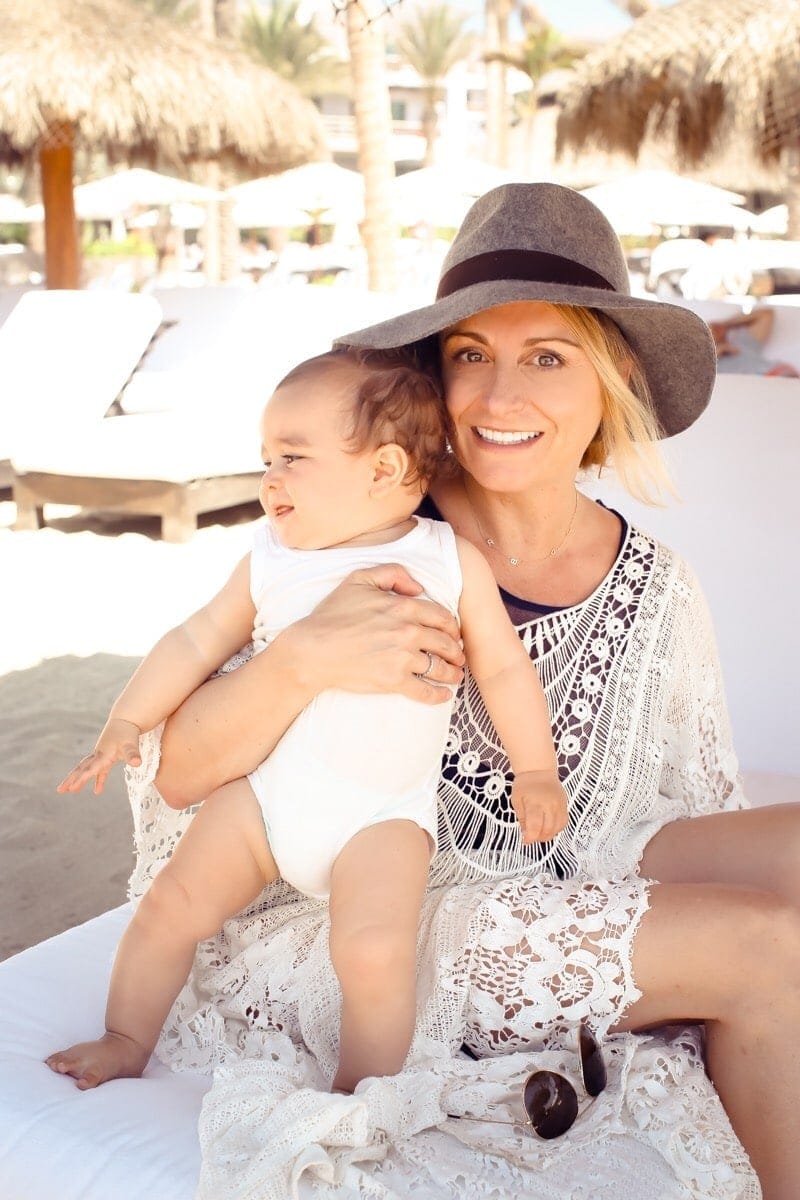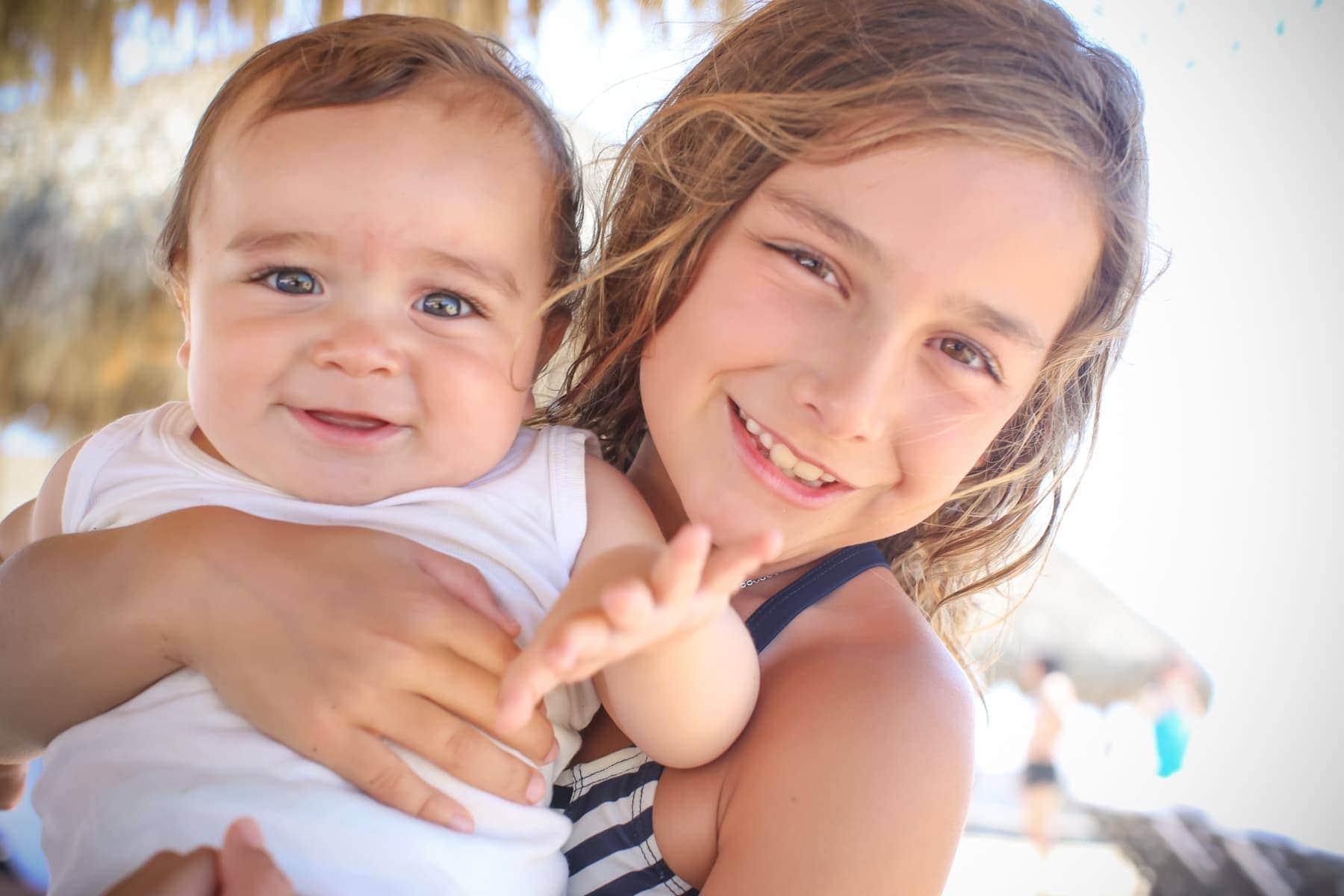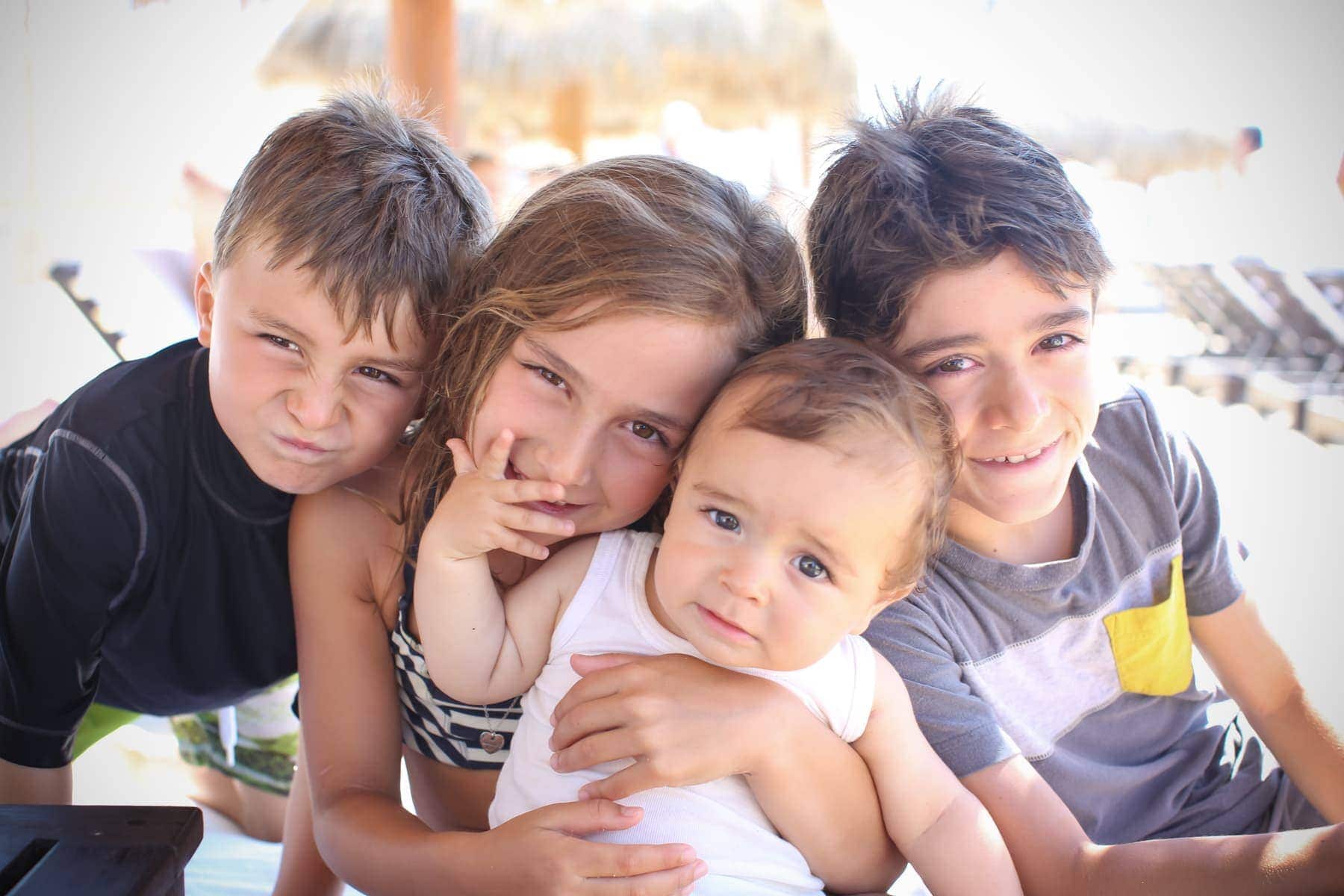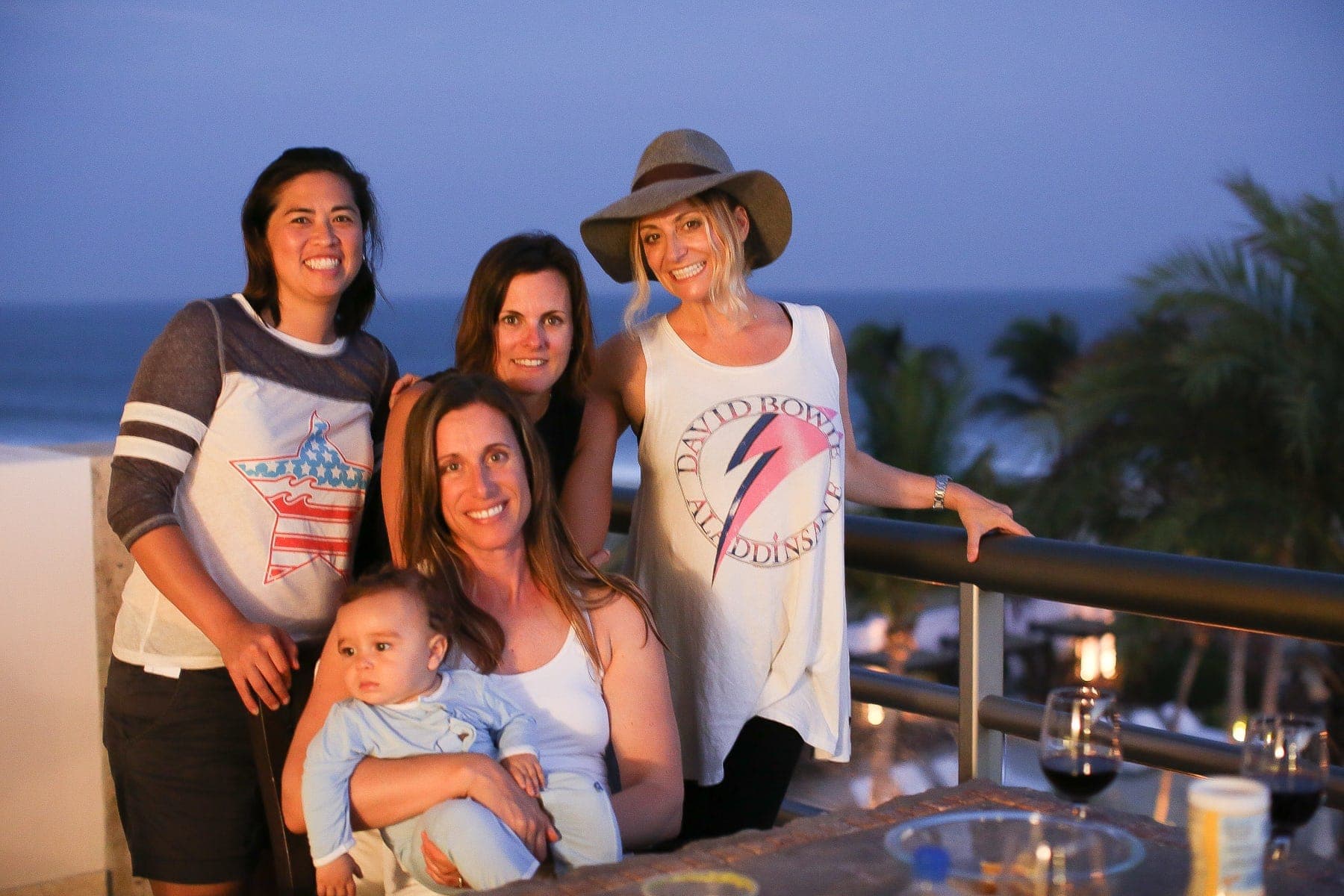 Having instant playmates for the children on this trip truly made it more enjoyable. The adults were able to enjoy one another once the littles went to bed.  I quickly discovered that you can enjoy every moment on vacation with multiple families.  It was far better than I ever imagined it to be.  It was refreshing to see that the folks who are typically on a strict routine, let loose while in Mexico.  We split up, kept a great balance, divided and conquered.  And, yes, I would do this again in a heartbeat.  The more, the merrier is the secret to having an ideal multifamily vacation when traveling with kids.  How are you braving big family traveling?  I would love to hear from you. Comment below.
Tips for Parenting In Style...
Never boring, always awesome. Keep up to date with the latest from City Girl Gone Mom.