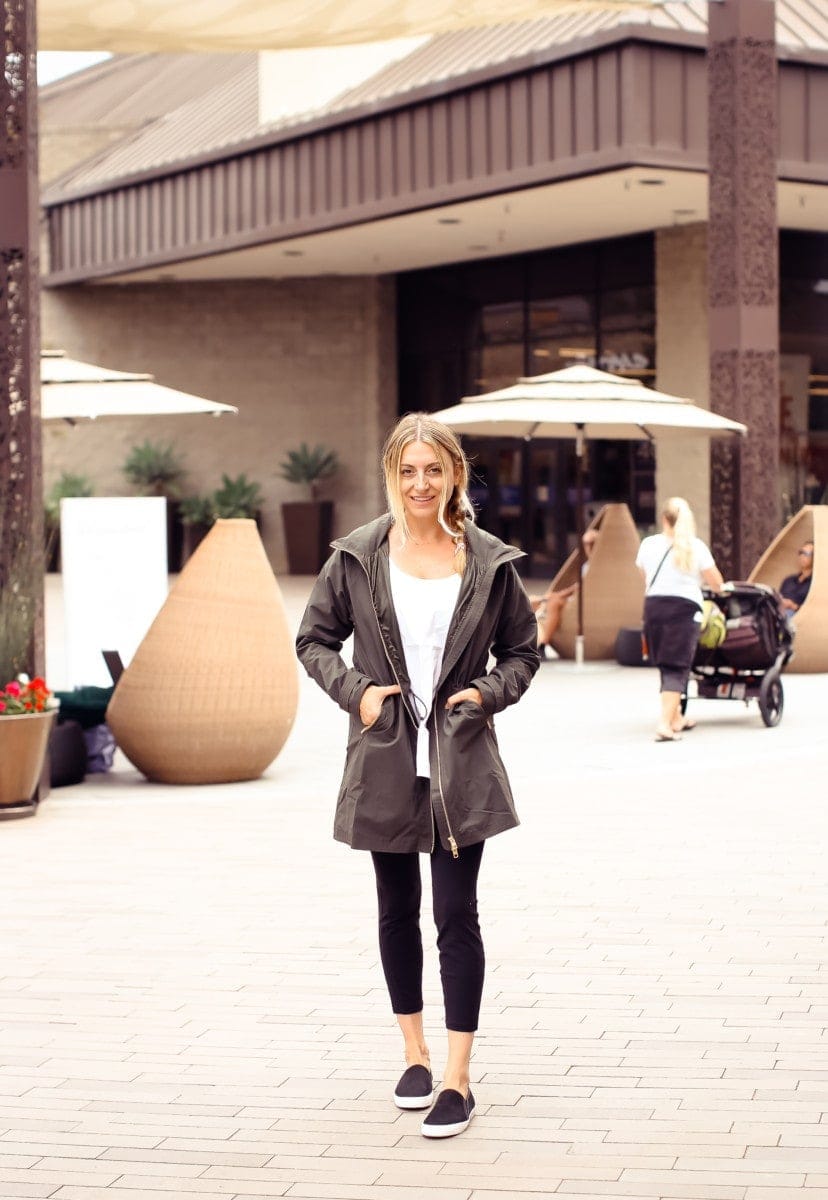 "This post is sponsored; however, all thoughts and opinions expressed are my own. Thank you for sponsoring CityGirlGoneMom!"
It's not a typical childhood growing up in New York City.  I was born in Brooklyn, raised in Staten Island and exposed to many career opportunities in Manhattan that most could only dream of.  New York City opened so many doors to some unbelievable paths for me.  Like my mother, who got a degree from FIT, New York's prestigious Fashion Institute of Technology, I too, became drawn to the fashion world.
While working at a NYC showroom representing top industry brands like Versace, Dolce & Gabbana and Gianfranco Ferre, I developed a penchant for trending style. I learned that the devil might actually wear Prada, and I'd better step it up to make a lasting impression. I knew right then and there, that I would never come out of this career without wanting the very best in my own fashion repertoire. Poor Bobby!  But, hey, he chose this "City Girl", right?
Having A Daughter
When I had my girl Dylan, whom I actually named after Ralph Lauren's daughter, known for Dylan's Candy Bar, I was beyond thrilled. I had a mini me who could develop her own fun, unique sense of style and personality. I love everything about having a daughter, and I want so much for her.  Like me, I want her to have boundless opportunity.  As a parent, I try really hard to be the bridge that connects her to her passion, instead of the road map, telling her exactly which direction to take.
Just like the last 4 generations of "Lucy" before her (we all have grandma's name as our middle), fashion simply fascinates her.  We play "fashion show" quite often, and though her cat walk may consist of tutus and band-aids on bruised knees, or even dressing Roman as her puppy, I relish in all of it as her biggest spectator, her Mom.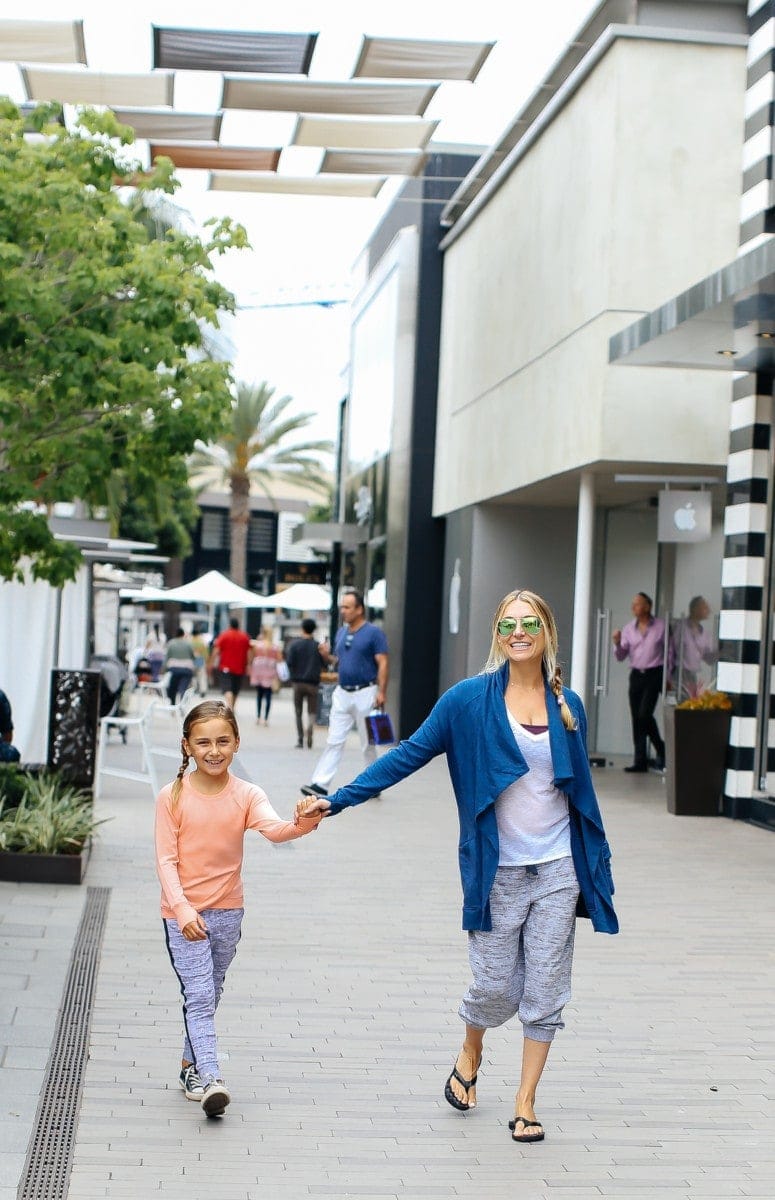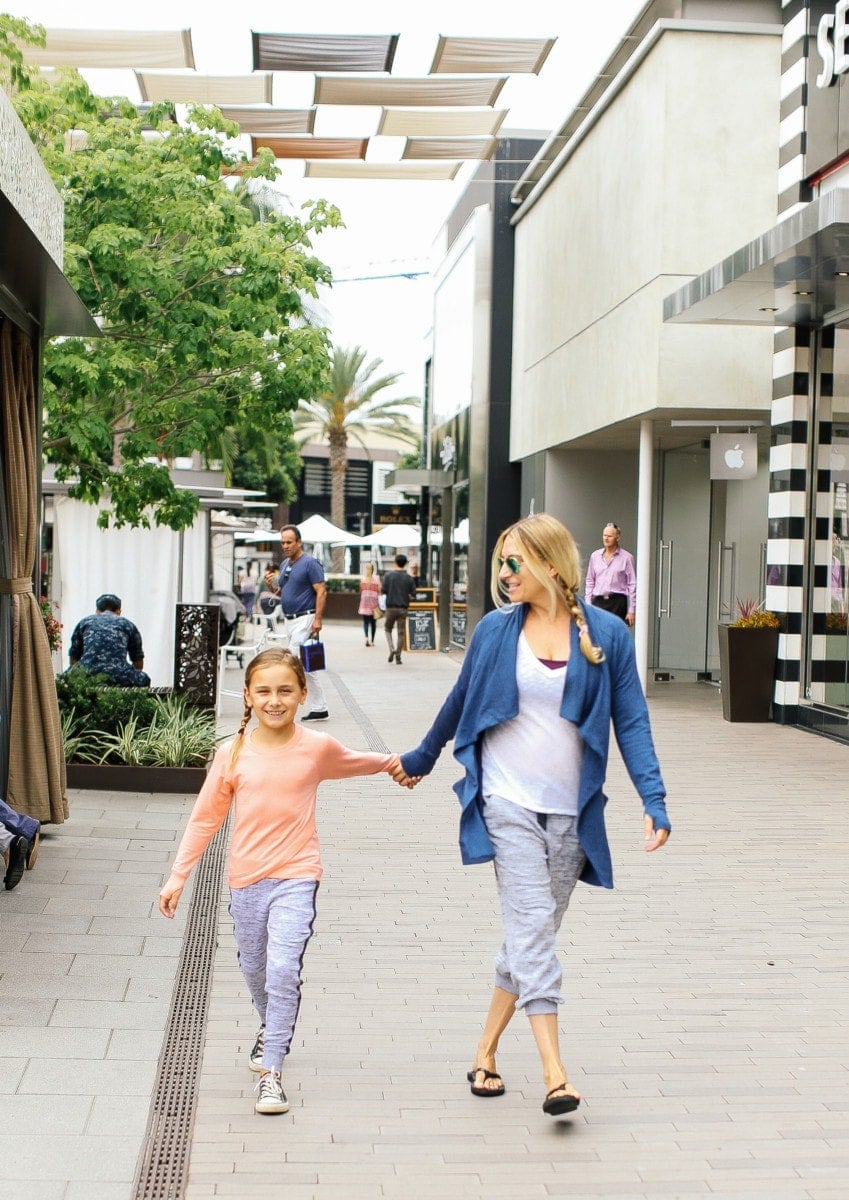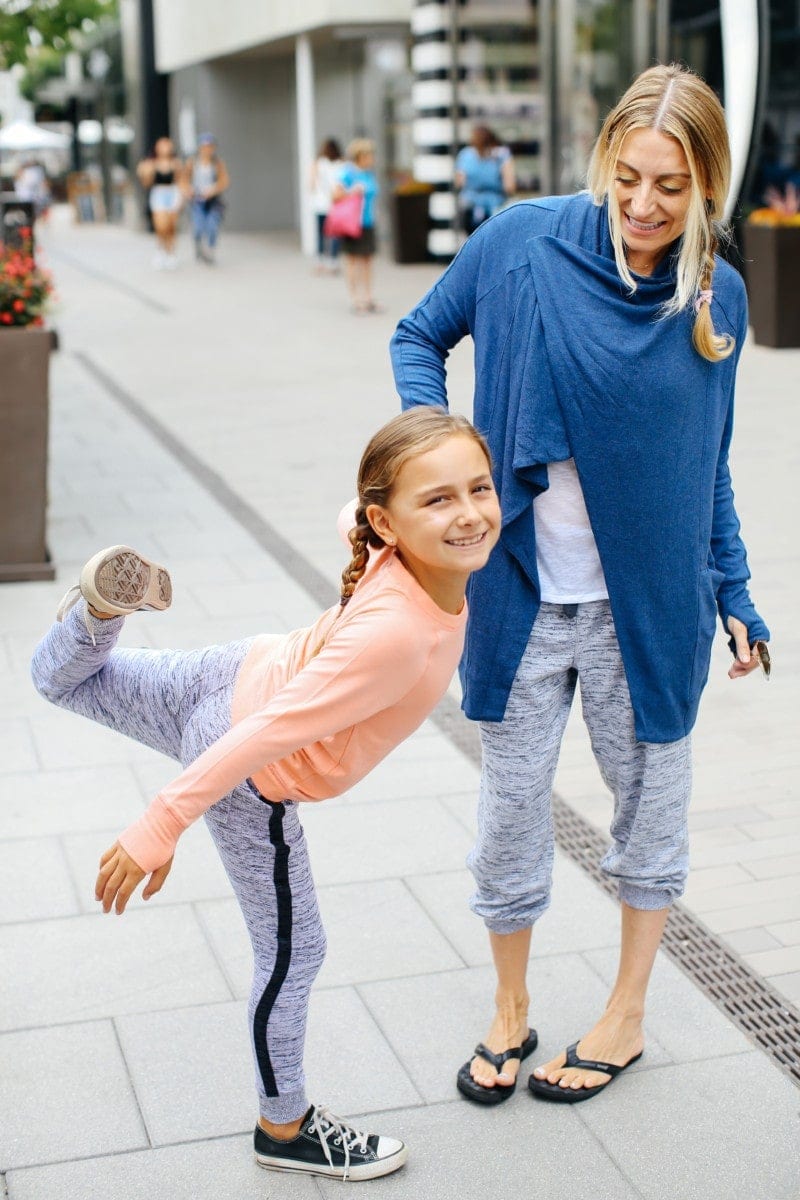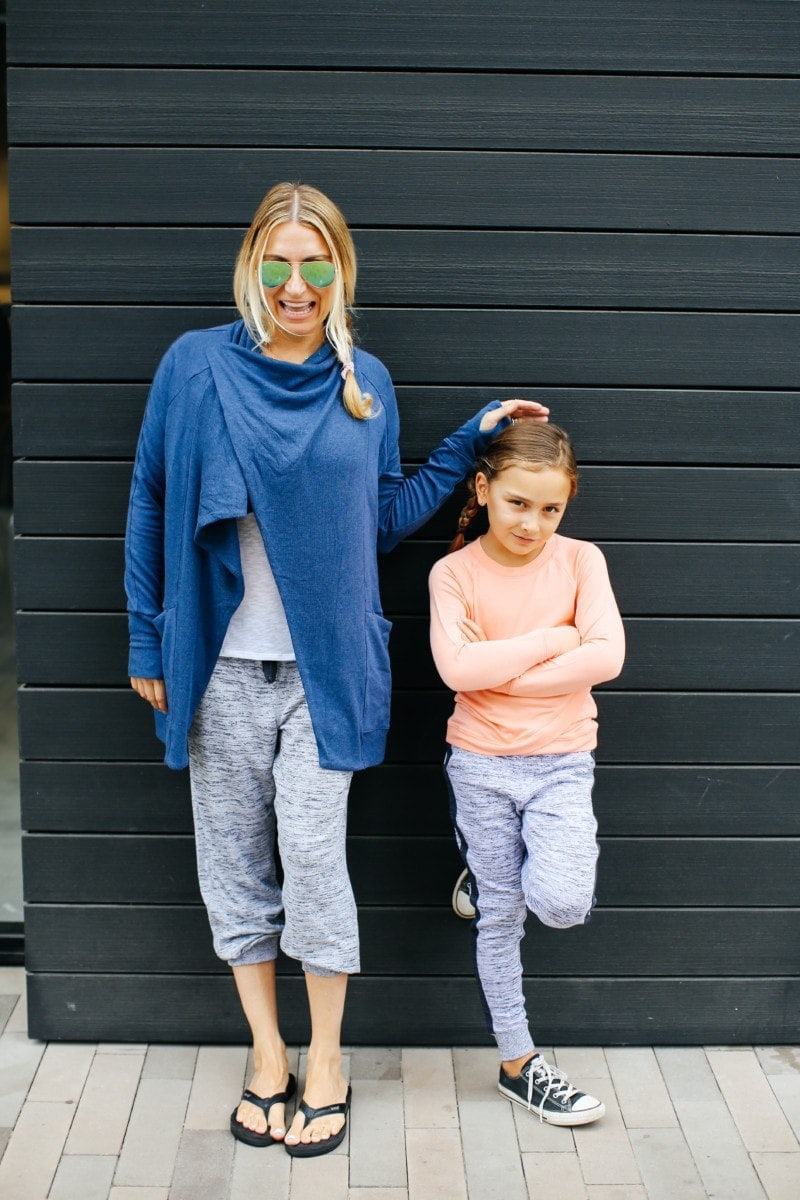 I was thrilled to learn about Athleta's opening at the Westfield UTC mall, and hearing about their super fun mommy/daughter F/W collections made the mommy nerd inside of me do a little dance, knowing that Dylan and I would soon be 'twinning'.  As a mom into fashion, what's more fun than shopping, then playing dress up with your über fashionable, but active, daughter, and getting matching outfits?!  Gotta enjoy it now, knowing that before long, my daughter will think otherwise.
My little girl is extremely athletic and the clothes at Athleta have the sporty on-the-go style we both like.  With three brothers, it's only fitting that Dylan's the girl looking effortlessly cute while passing a football with such precision, they're all left speechless.
Igniting Her Inspiration
The clothes at Athleta are designed by female athletes. A true labor of girl-power love! Sharing this story with Dylan invoked inspiration and left a sparkle in her eye. Every night for the past week, we've been engulfed in the Summer Olympics as a family. It's been a fantastic example of strength, dedication and perseverance. And it's also been a fun look at how to be athletic and fashionable at the same time.
Athleta nailed it with creating fashionable performance and lifestyle apparel for the fitness-minded girl. Perfect for the on-the-go Schaffer girls!  Their mission: To ignite a community of active, healthy, confident women and girls who empower each other to realize their limitless potential.  I want her to be resilient, to keep going no matter what obstacle is thrown her way, and there is nothing more powerful than me putting her first, and simply loving her for who she is.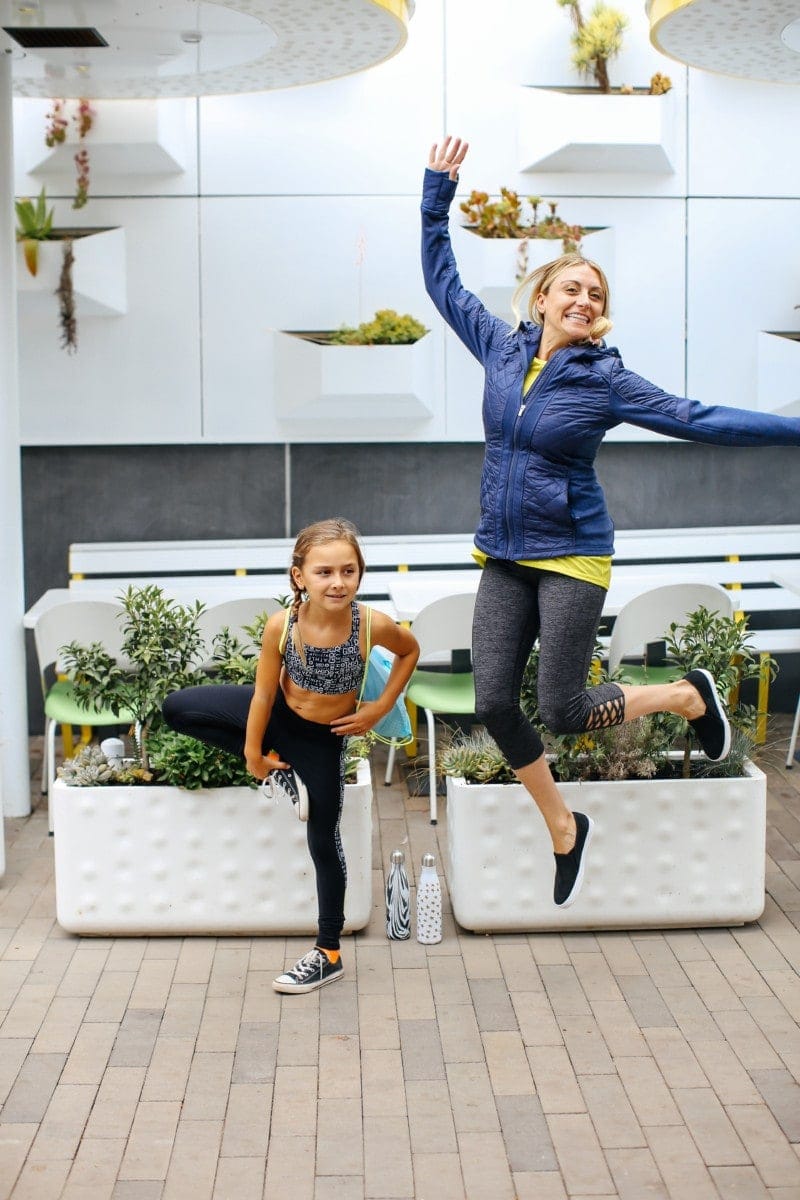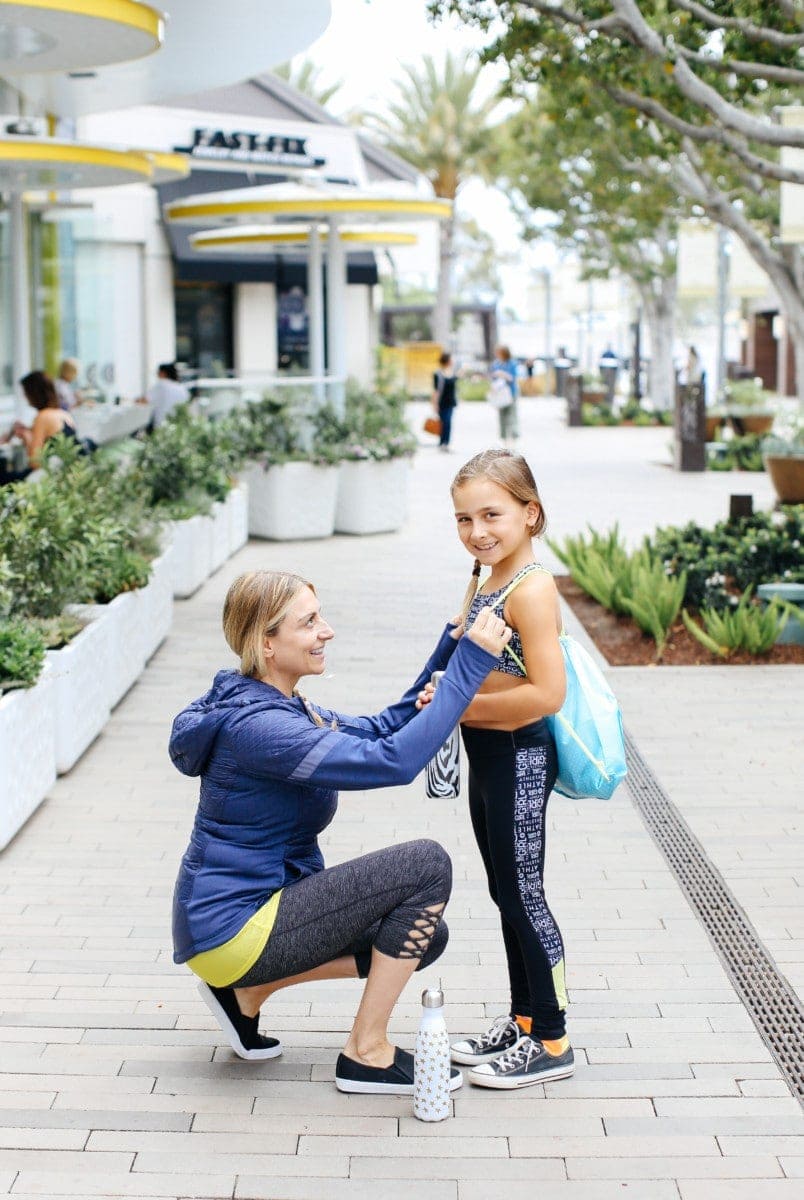 I think it's pretty cool that in addition to apparel sales, Athleta hosts free workouts in the store every Saturday at 9am. A nice way to engage the fitness community while showing off their new lines. Typically, an instructor from a local yoga studio will host the weekly workouts, however they also like to mix things up with barre, pilates, and the occasional higher intensity bootcamps and outdoor events. You can find their monthly event calendar here.
Knowing My "MOM" Impact
It can be easy to forget what kind of powerful influence I have with my daughter, so I try to stay conscious of my impact.  If my daughter believes she is amazing, she WILL be amazing.  While she's still in these pre-teen years, it's important to teach her to love herself, both mentally and physically, and that she'll be able to do anything she wants in this world.
We can invent and reinvent ourselves over and over again.  It's the beauty of being alive, and living in a country with so much opportunity.  I am casting a very wide range of options, enabling my daughter to discover her own passions.  And as a Mom, doing it side by side makes for that special bond, only us girls would all crave. Now that she is eight, building her confidence by trying something new together is the recipe for the perfect mommy/daughter experience.  We had a blast during our first mommy/daughter shopping experience, leaving an all-boys bonding opportunity at home for dad and her brothers.
I am not perfect and she knows that.  She sees me trying to stay in shape and be strong for her and her siblings.  She keeps me motivated and also pushes me on.  I simply adore her.
If you are local to San Diego, Athleta will be hosting an Athleta Girl Back to School Bash at the Westfield UTC Mall on Saturday, August 20.  They will be kicking off the morning with a fun dance class followed by hair braiding & outfitting, and one lucky girl will win a 6 piece Athleta Girl wardrobe!  Sounds like a great event for Mommy & Daughter.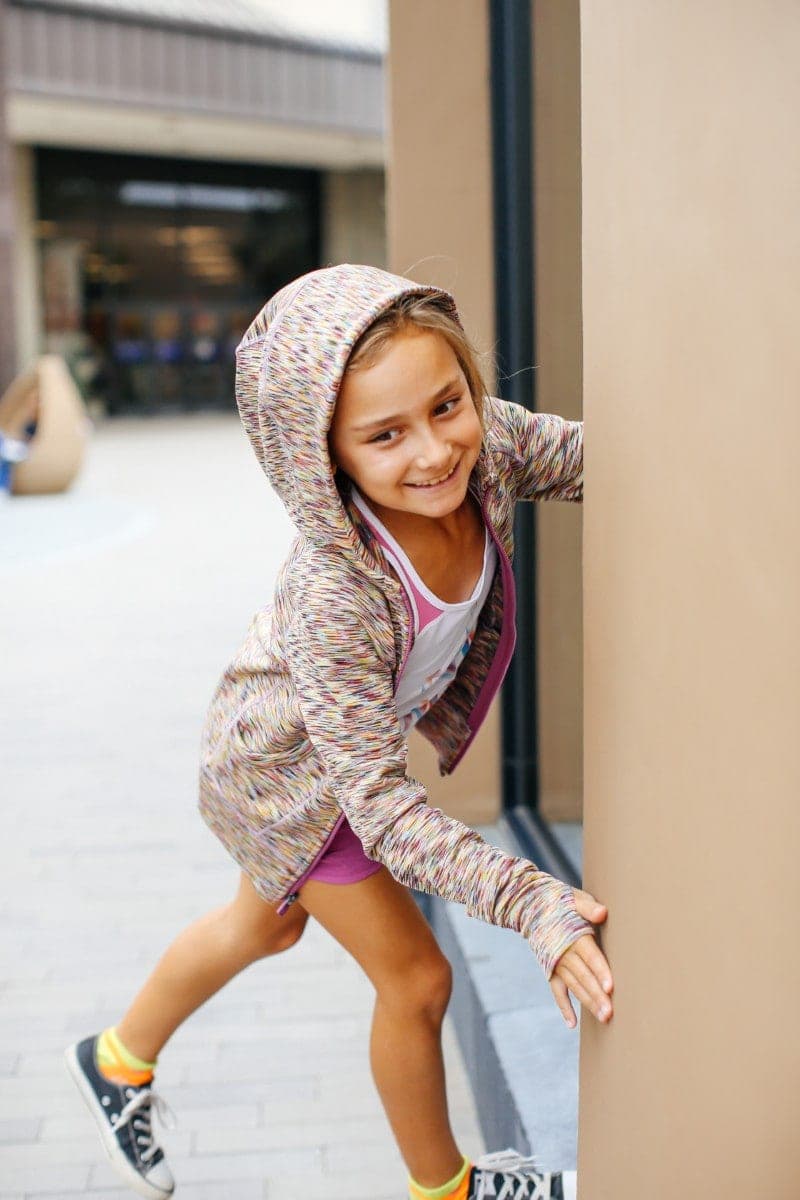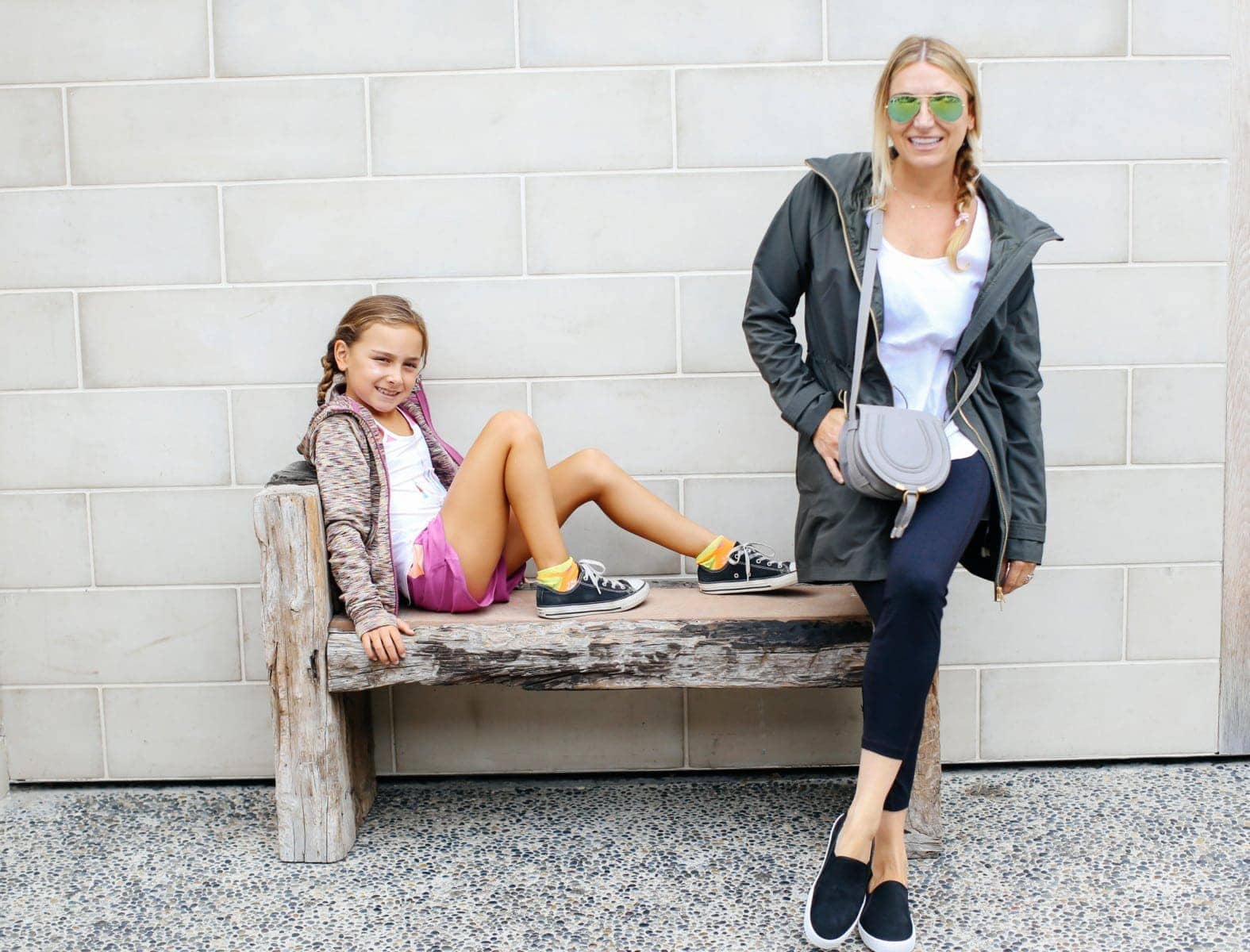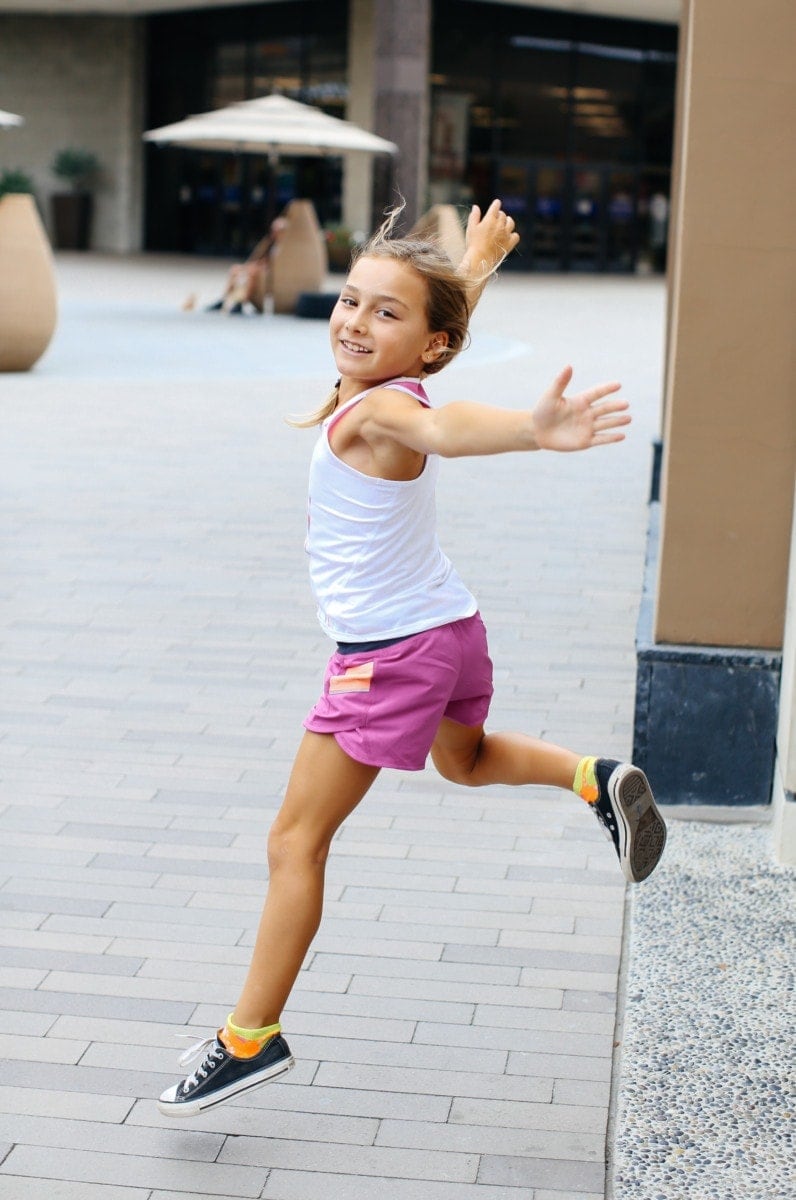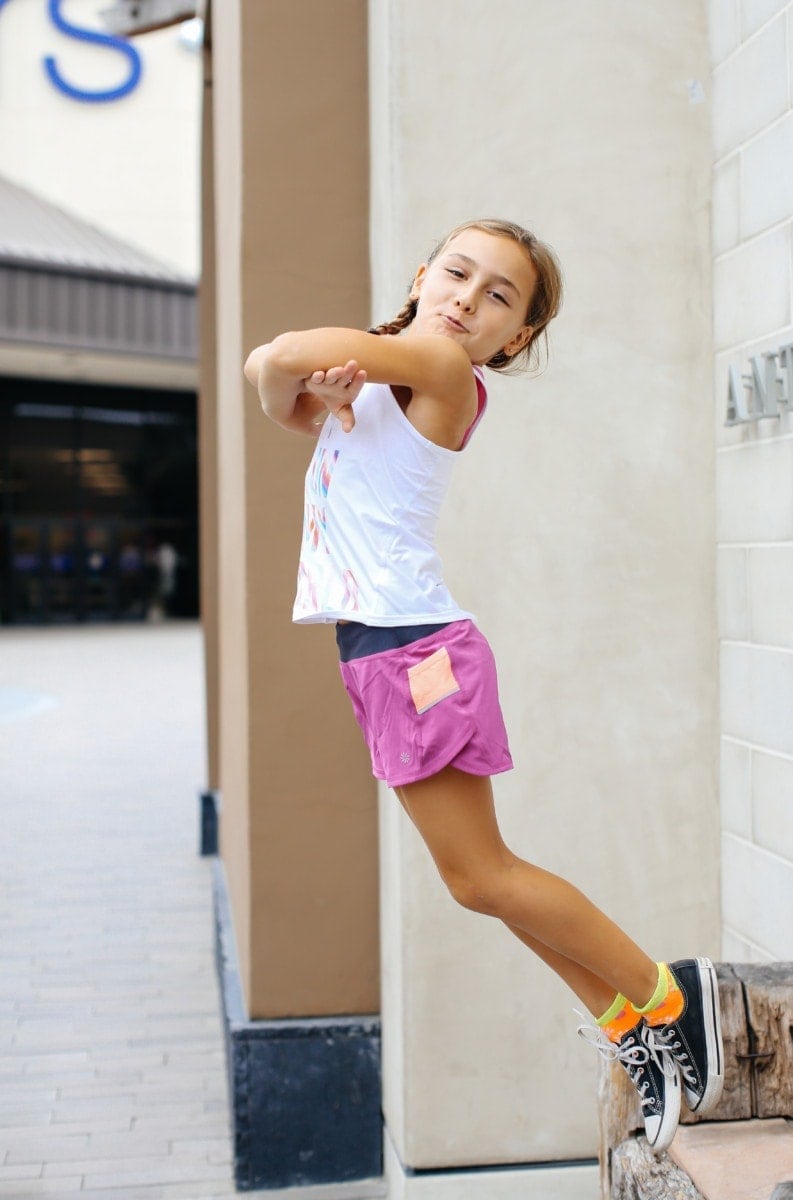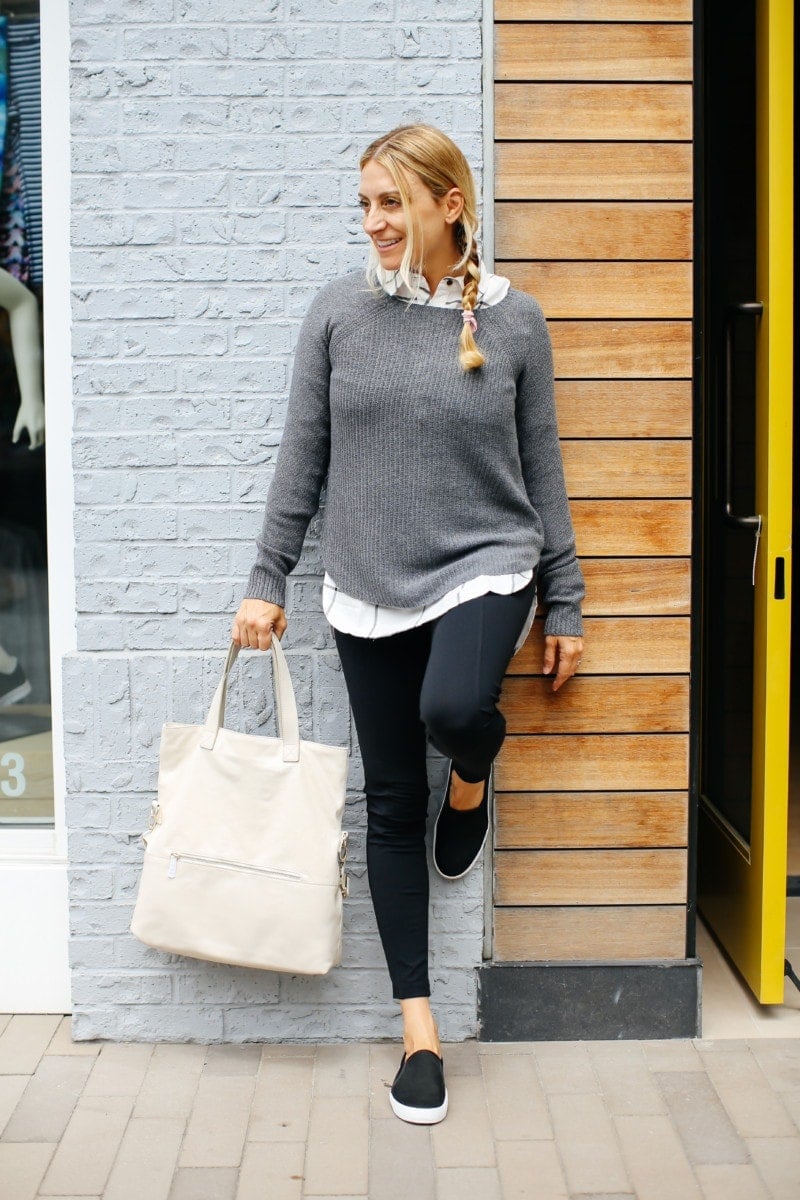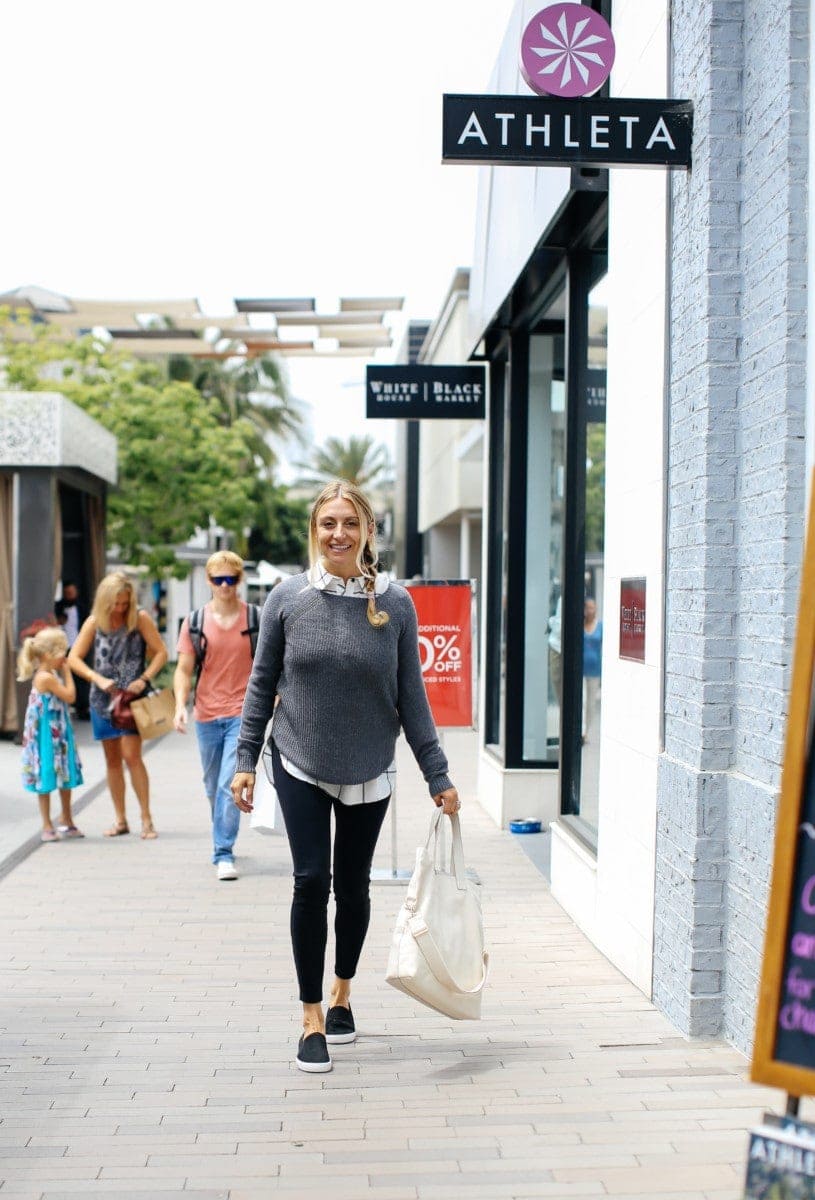 Shoppable Items
Athleta Girl

Tips for Parenting In Style...
Never boring, always awesome. Keep up to date with the latest from City Girl Gone Mom.