A Few Ways To Love Summer In Vail, Colorado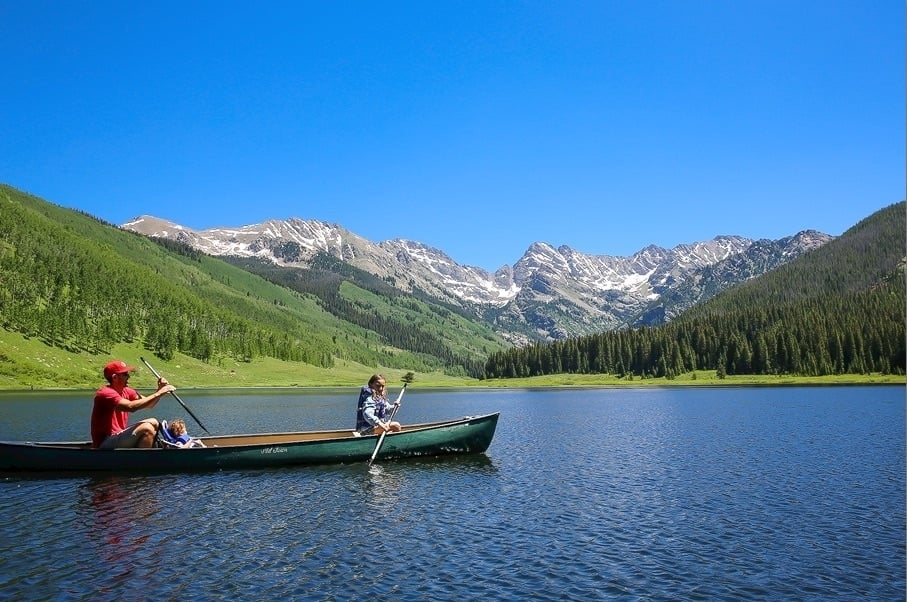 This Post Is Sponsored! As Always, All Opinions Are My Own! Thank You For Sponsoring CityGirlGoneMom.
A Few Ways To Love Summer In Vail, Colorado
I have always found that the most memorable family vacations are those made up of discovering new destinations, activities, and hands-on experiences. In summer, we certainly find our bliss in Vail, Colorado. Much to our surprise, Vail had everything our family of six could have dreamed for a perfect summer vacation getaway, packed with new experiences for each of us. Upon our arrival at the Swiss Alps inspired village, we hadn't yet realized that this was only a fraction of what was to come. Vail's extraordinary terrain would soon have us captivated.
---
Colorado contains 75 percent of the land area of the U.S. with an altitude over 10,000 feet.
---
How We Discovered Vail
Before having kids, I would have never pictured myself as a sports mom, but after three sons and one very active girl, I've proved myself wrong. I quickly learned that one of the best ways to see your children learn, shine and grow is to put that sports cap on and join some of coolest mom cheerleaders I know right there on the sidelines. My son's lacrosse team was invited travel to Vail to compete in some of our nation's toughest tournaments. He played plenty of games, won some and lost others. But at the end of the day, the losses were just as important as the wins, because teamwork is a great learning and development tool for kids; these priceless life lessons are about both winning and losing, dedication, effort, and having a good attitude.
---
The Colorado Rockies are part of the North American Cordillera, which stretches 3,000 miles from Alaska, through western Canada and the United States, into northern Mexico.
---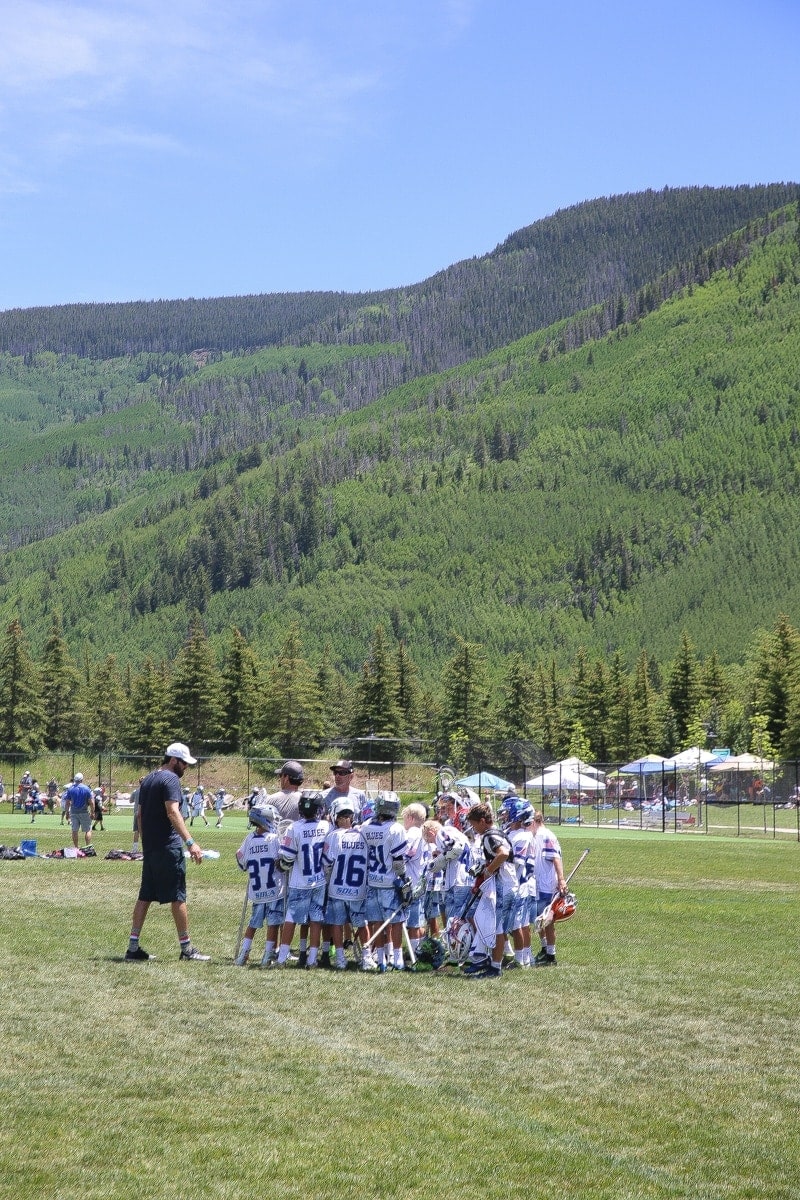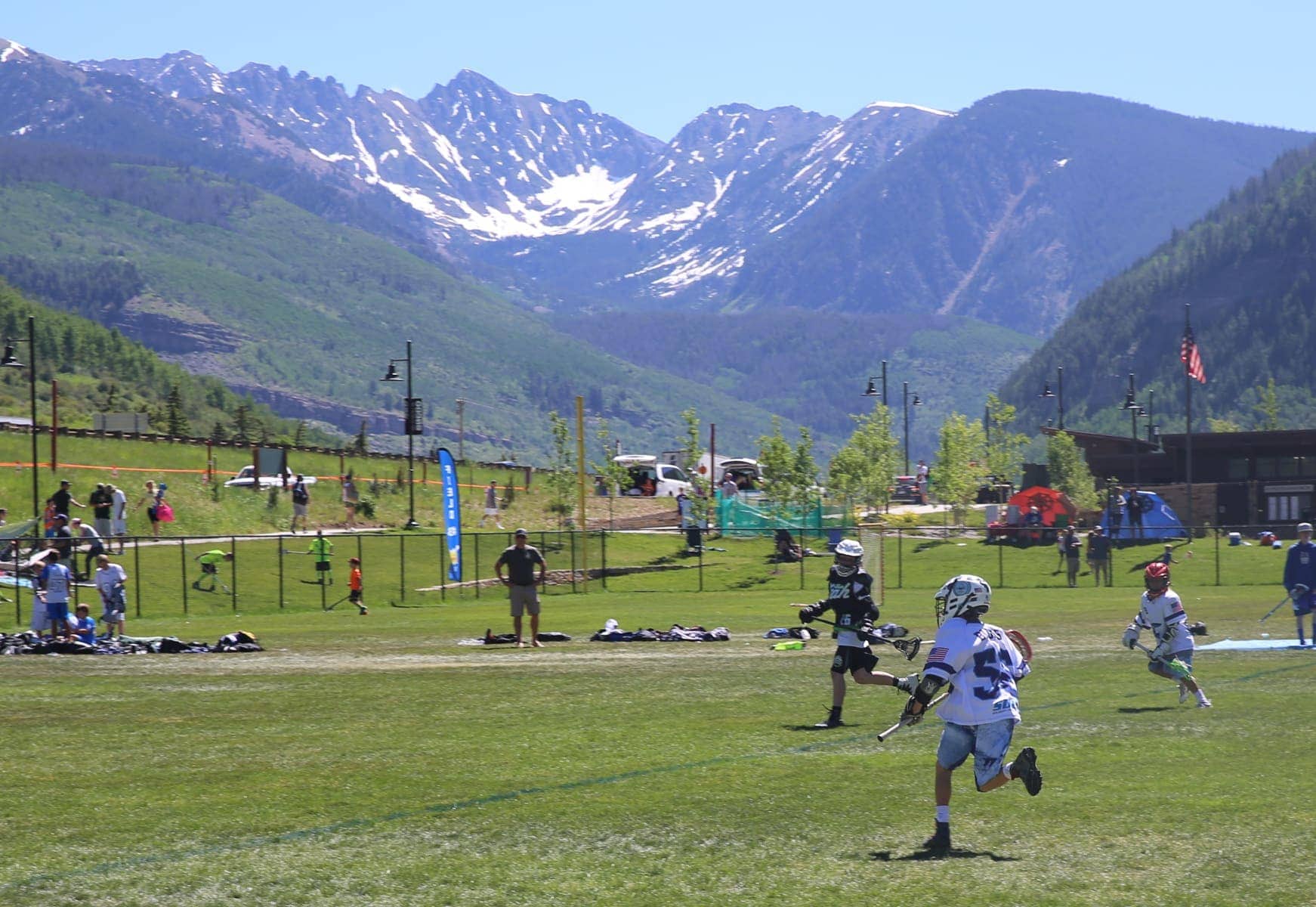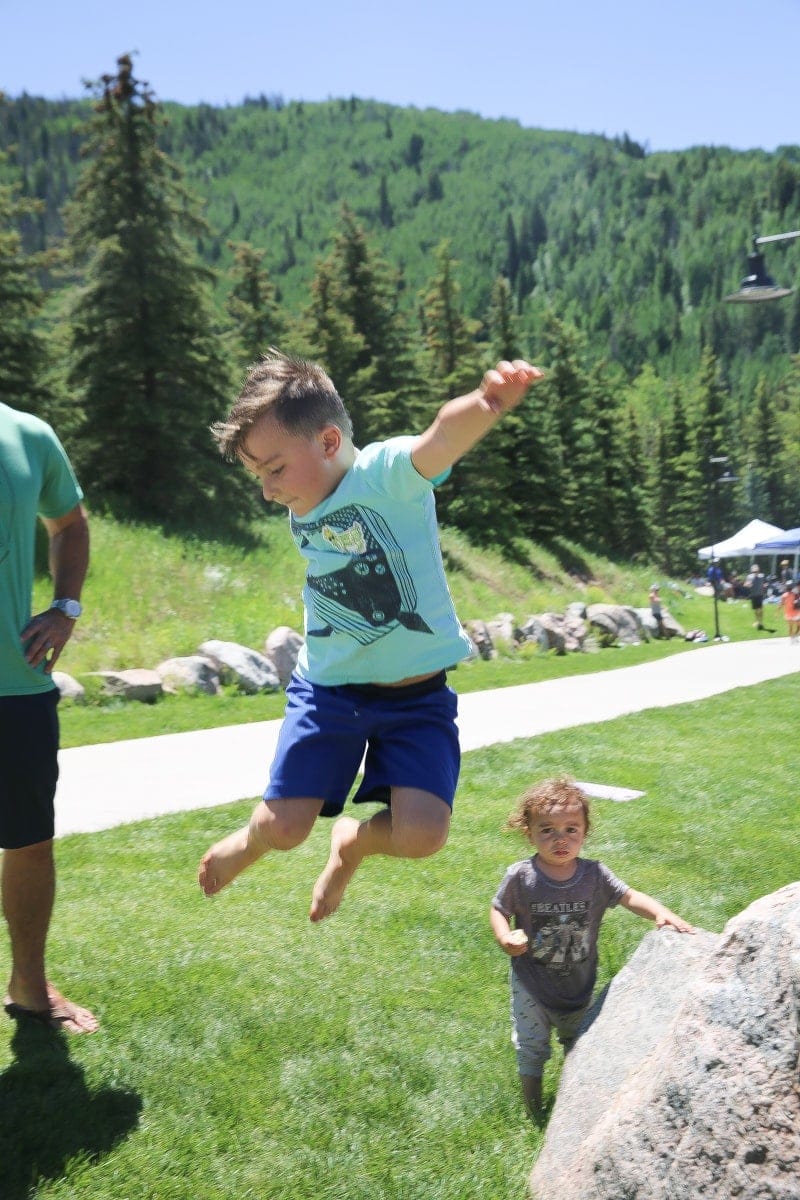 Find the Best Spot to Stay
One of the great perks of team travel, is that some of the parents had already prearranged the accommodations for us. We landed at the majestic Manor Vail Lodge. In addition to being perfectly located within walking distance to the village and gondolas, the property sits on a gorgeous piece of land, surrounded by the sounds of nature with its nearby running rapids. No matter which way I looked, I had a view of Colorado's dense back country, lined by countless breathtaking Aspen trees. We immediately knew this would be a vacation like none we've ever experienced, amidst the great outdoors in beautiful Colorado.
I have to give major kudos to our trip organizers who chose Manor Vail Lodge. Accommodating a family of six is no easy task, and to do it comfortably, speaks volumes to big families everywhere! We had three bedrooms, a kitchen and laundry room, making our stay for a week feel right at home. We woke up every morning to a complimentary breakfast buffet that included made-to-order omelettes, pancakes, waffles, bacon, fruit, oatmeal and every type of breakfast fare you could possibly desire. With so many kids in tow, it's an absolute luxury to be able to wake up and head downstairs for a complimentary breakfast, fit to fuel the entire family.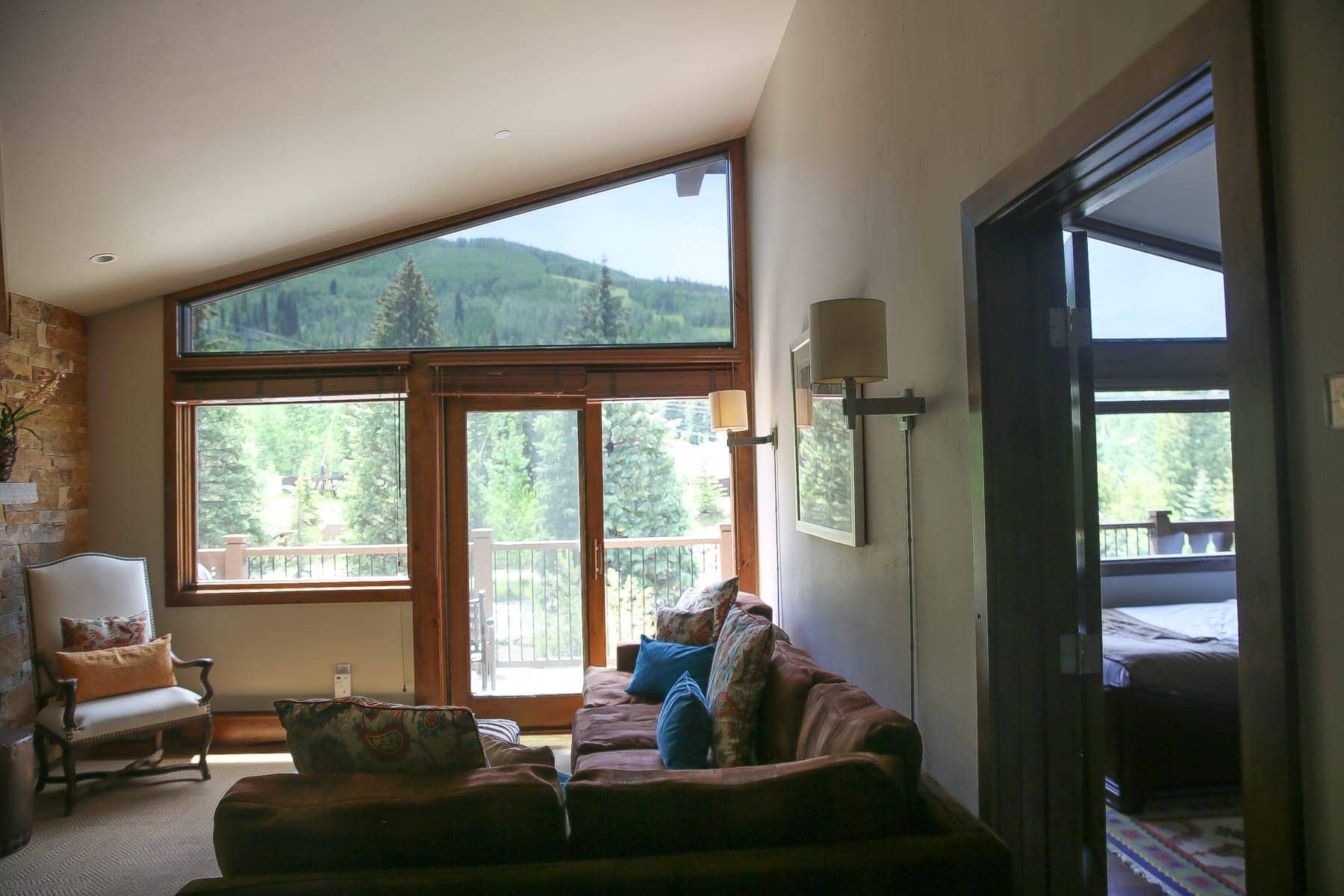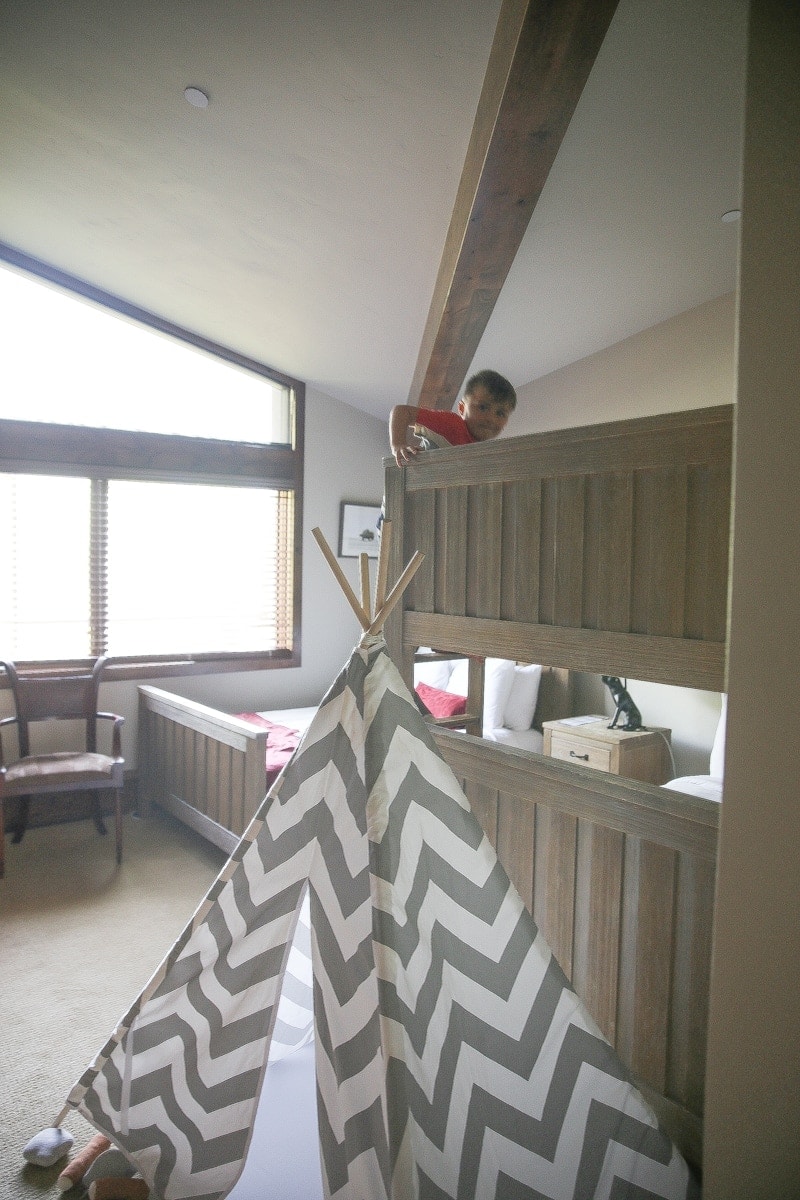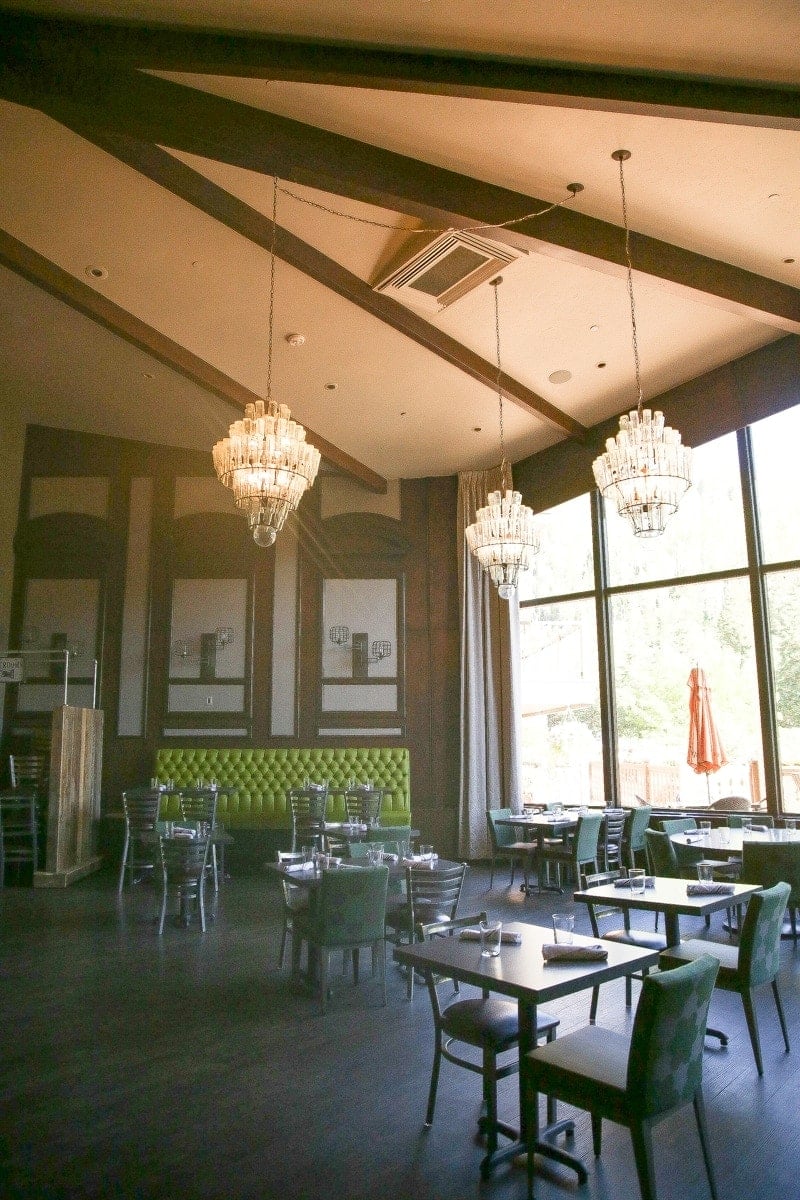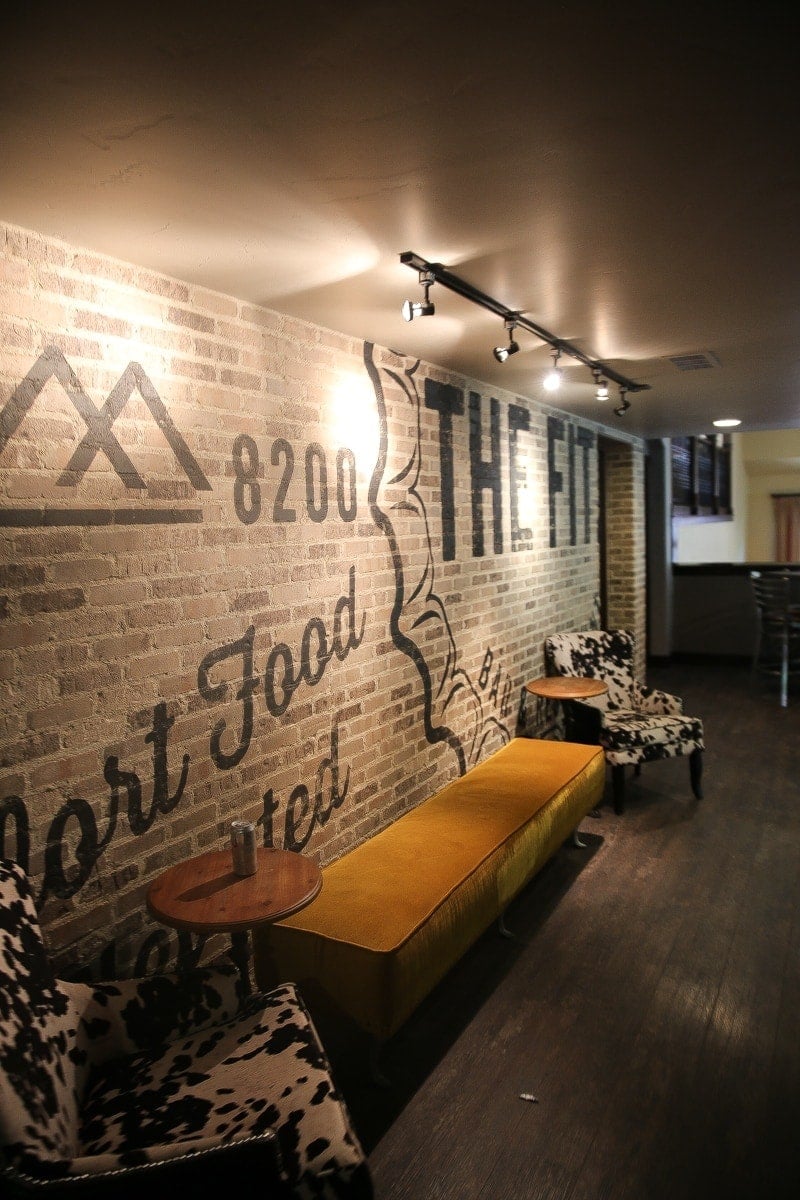 Location, Location, Location
Location is everything when you travel with little ones, and this lodge truly has it all. Perched right on the gorgeous mountain, it's attached to an amphitheater with free weekly concerts all summer long. There are also quite a few parks for the kids to explore within walking distance. The signature restaurant, The Fitz was also the perfect place for dinner. The menu had everything from Brussels sprouts to delicious burrata salads, catch of the day and so much more. We didn't need to get dessert because the hospitality was supreme leaving cookies and milk in our room when we were gone. I can't say enough great things about our experience at the Manor Vail Lodge. If your find yourself exploring Vail for your family, I would definitely recommend it!
---
Colorado has 222 state wildlife areas.
---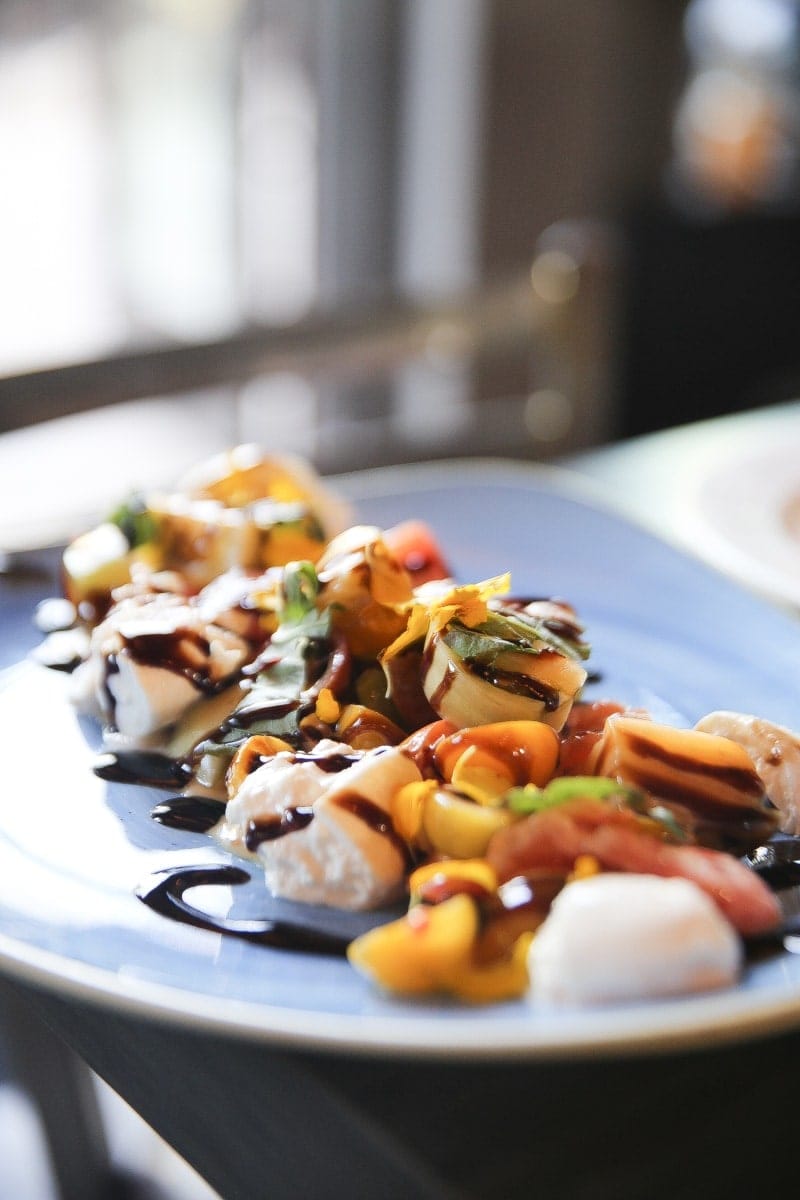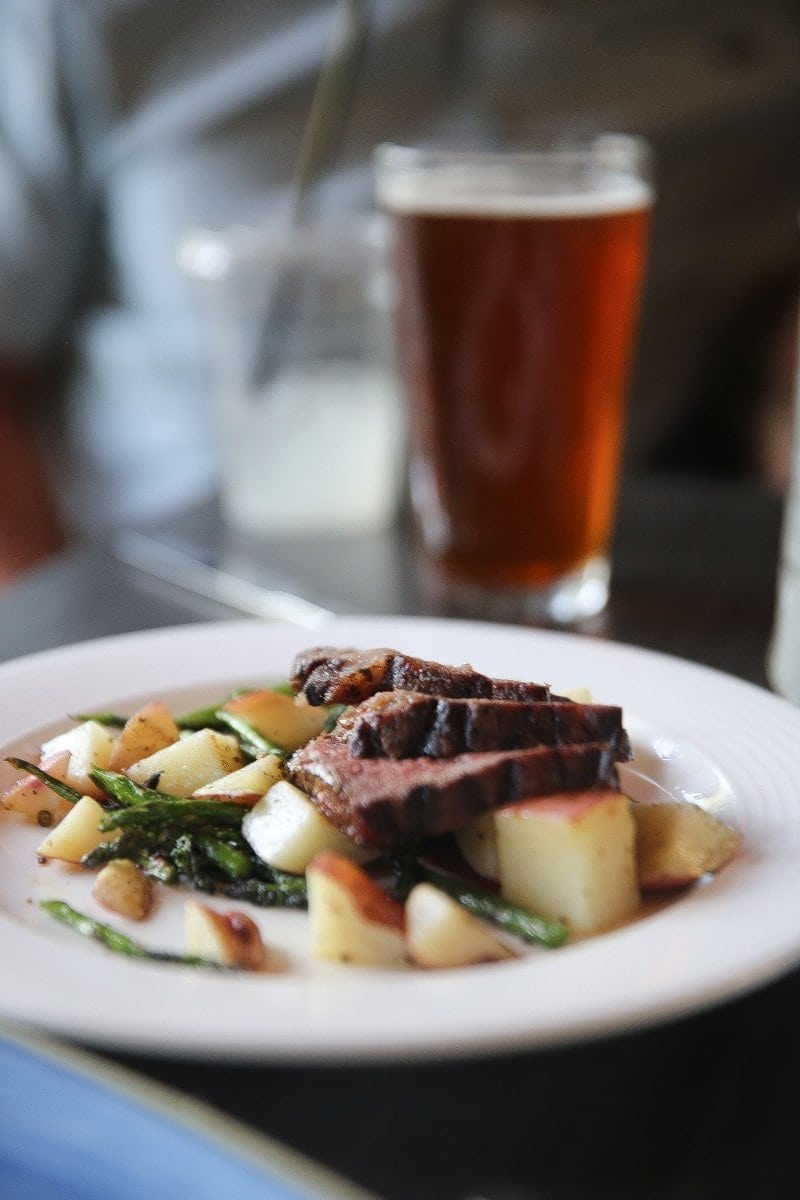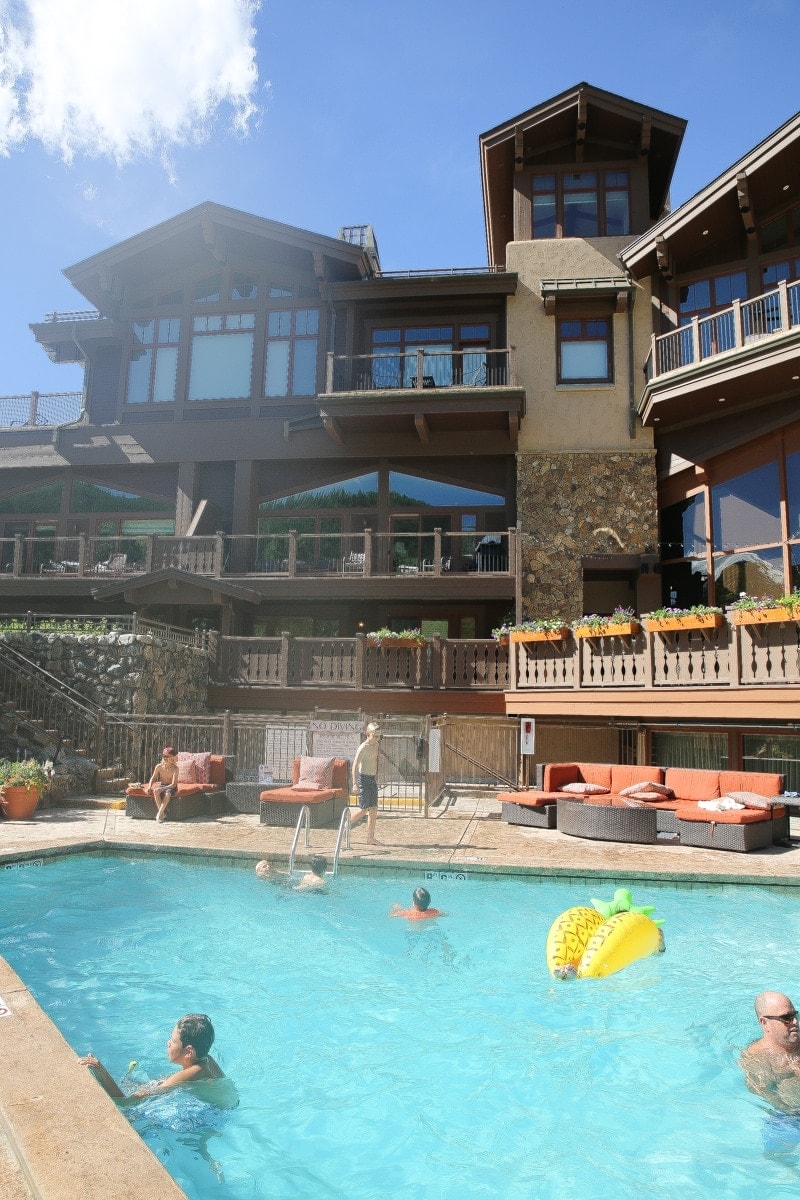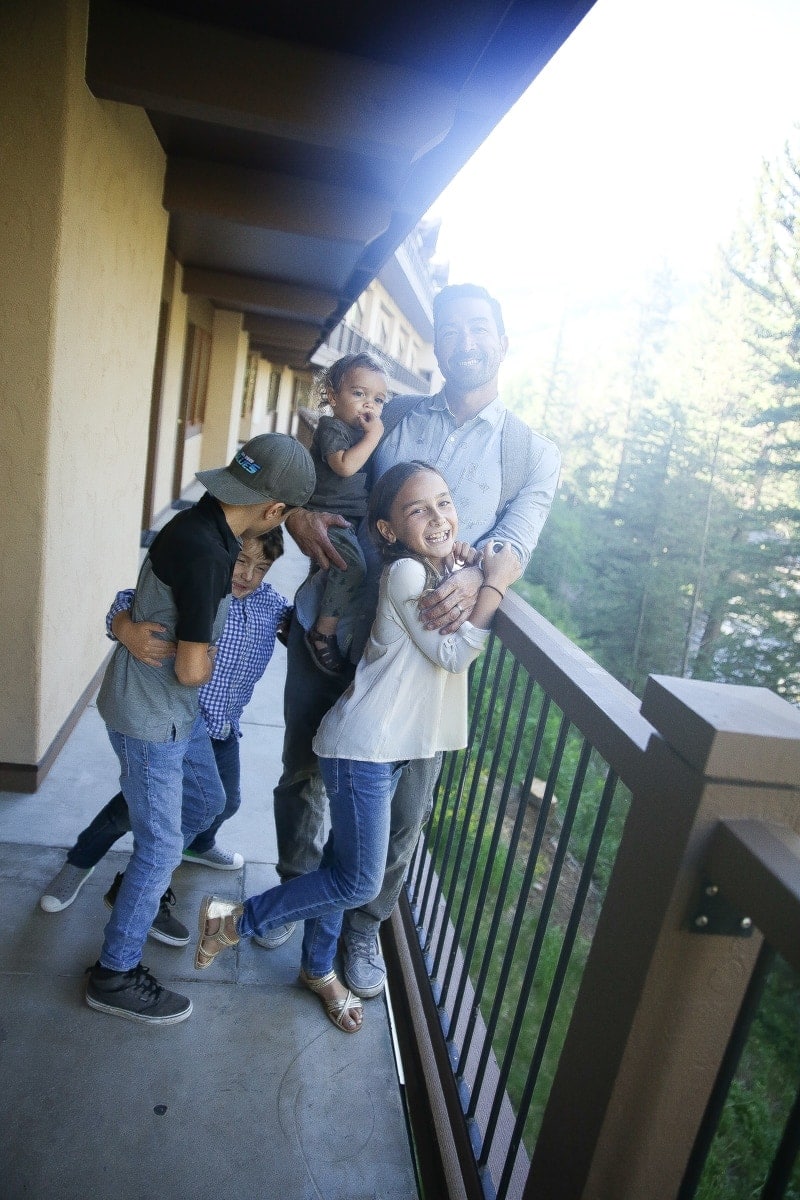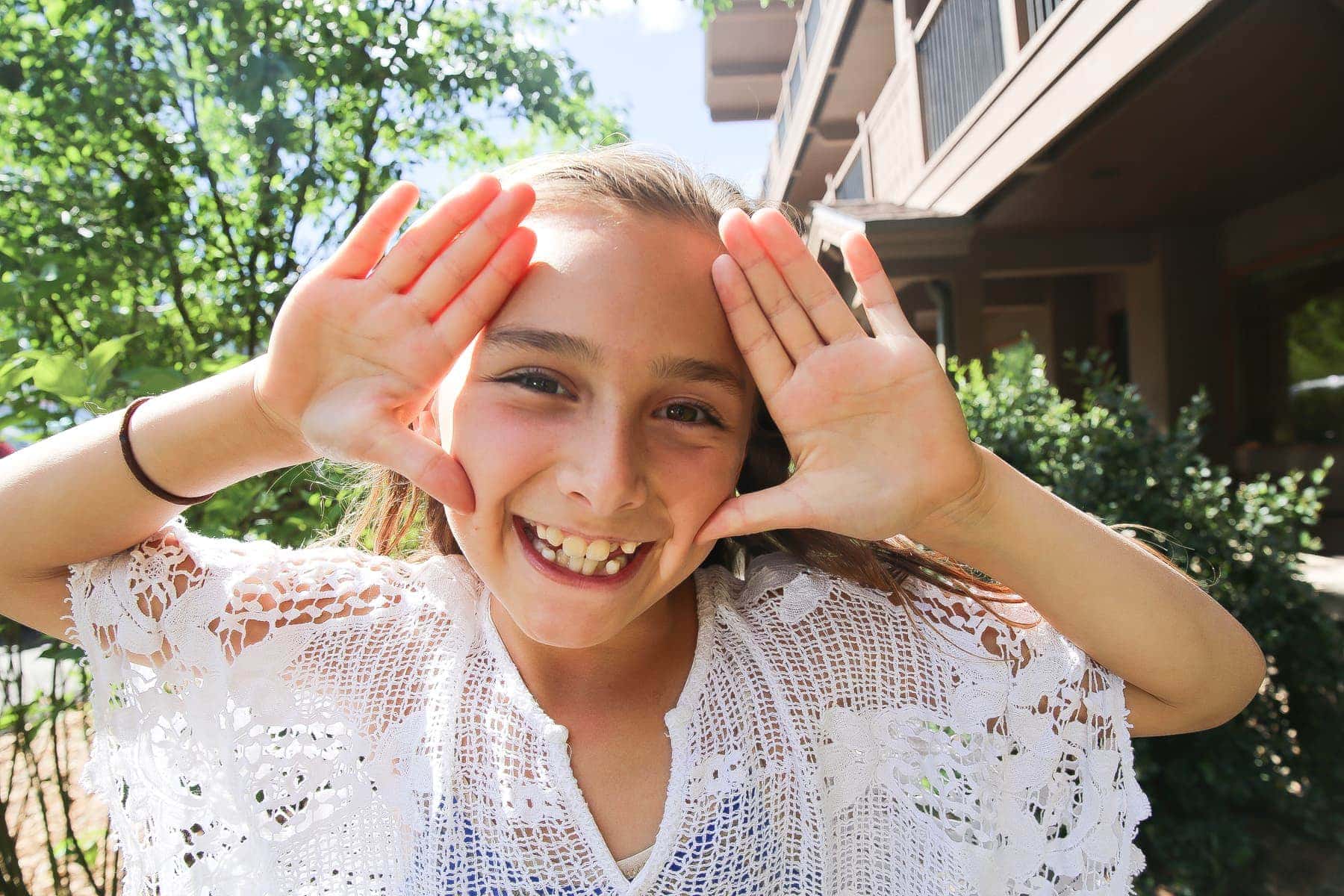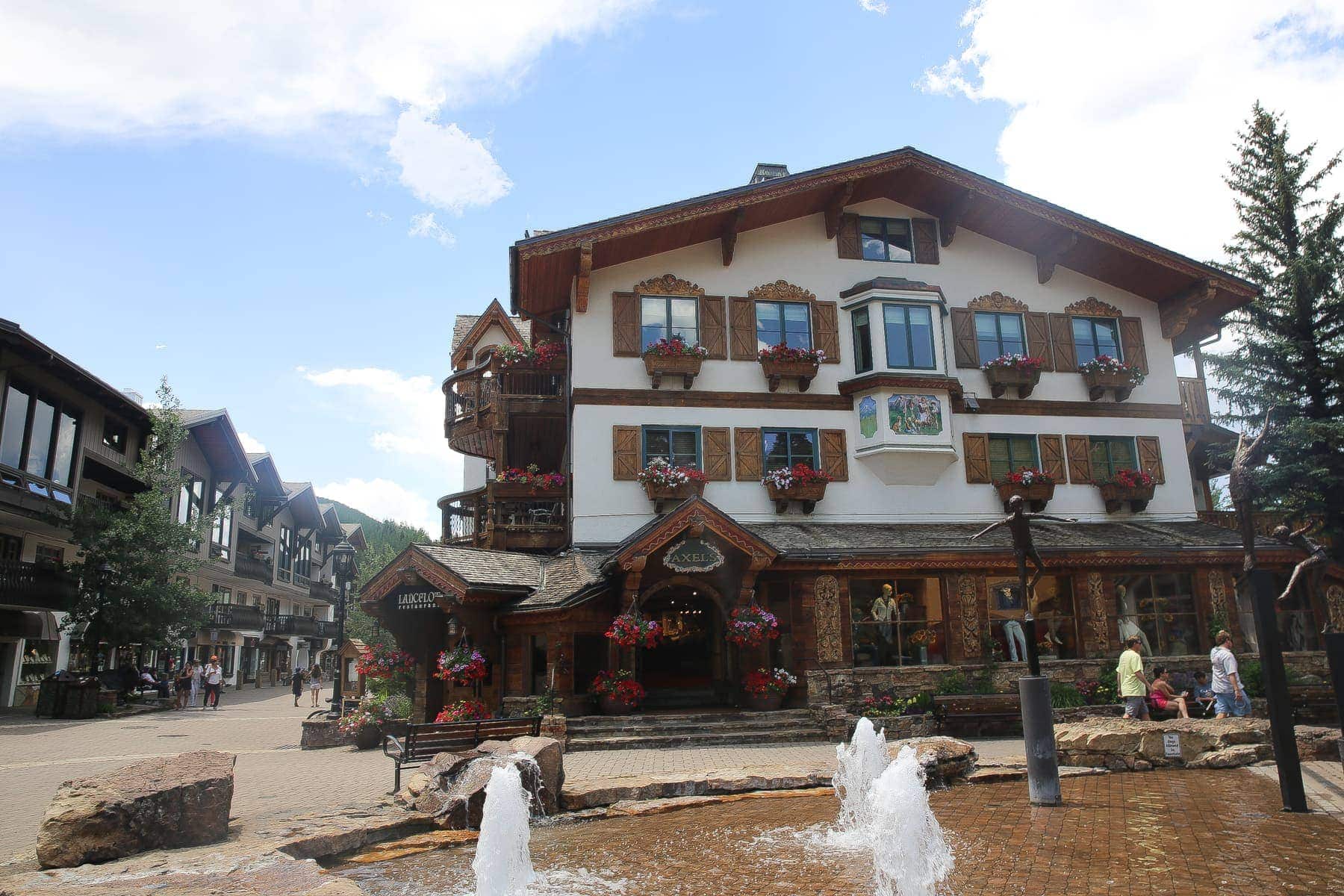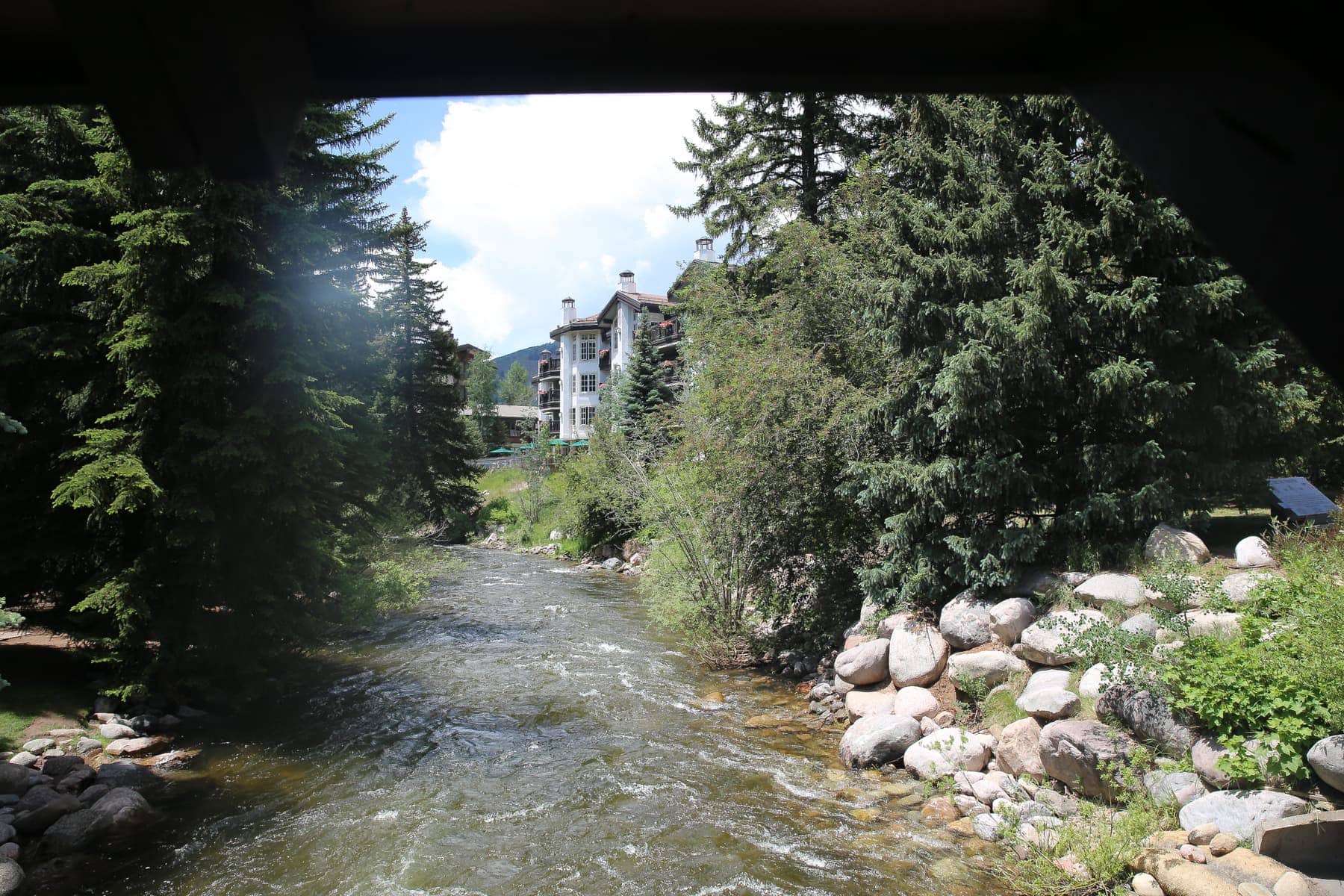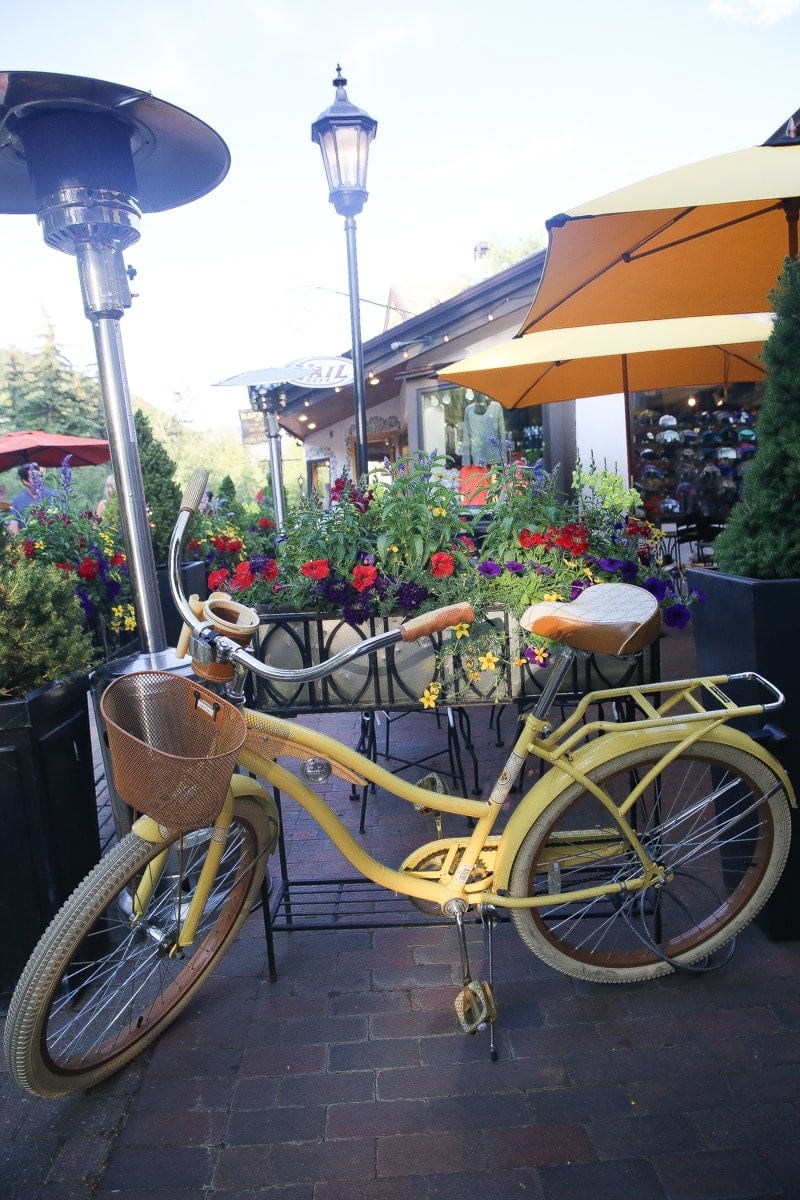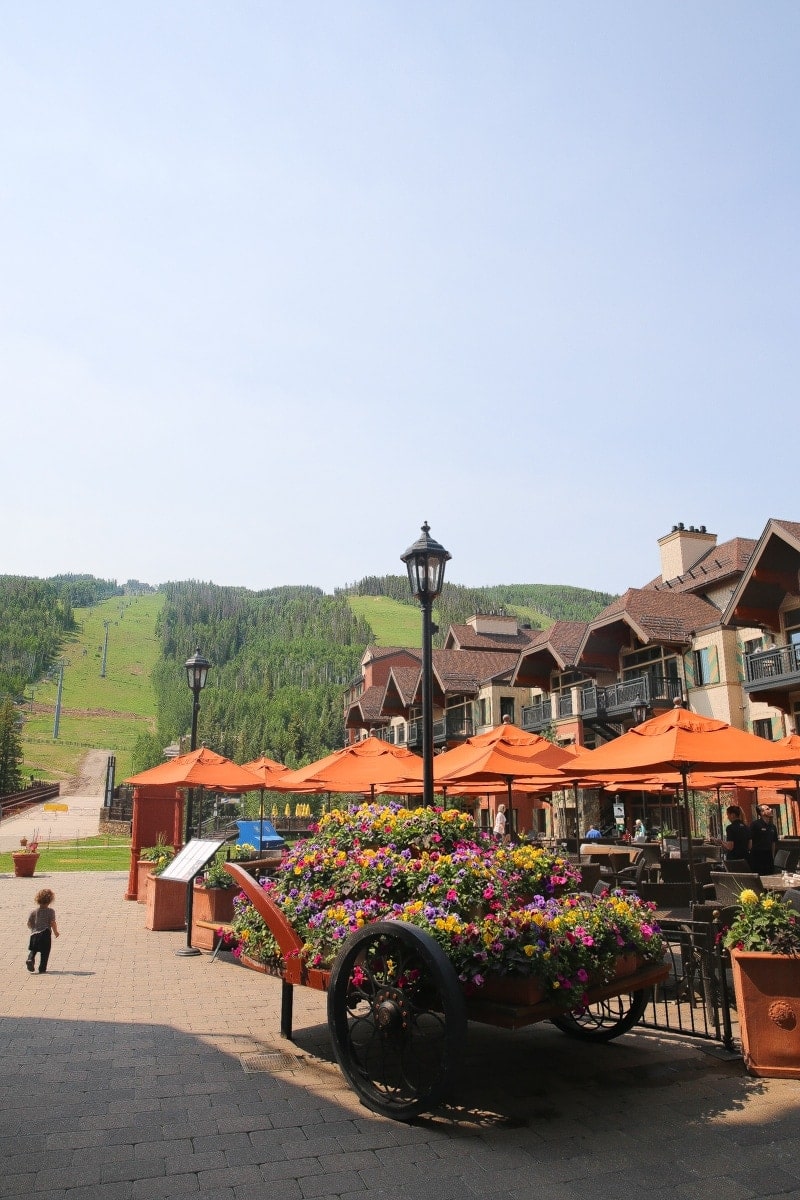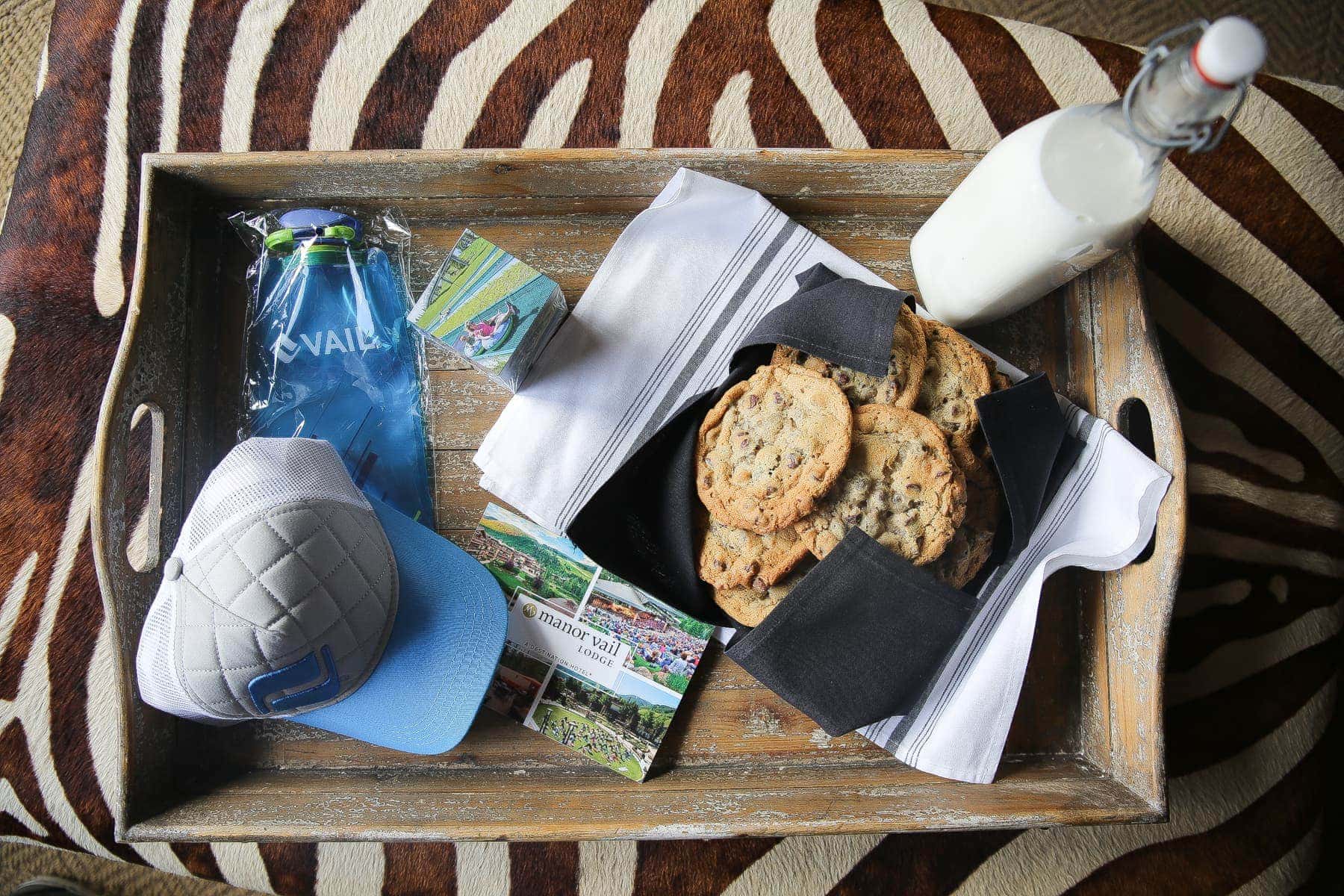 Try a Guided Tour
Vail certainly surprised me with its rushing rivers and plenty of hidden gems. We started our adventures off with white water rafting. If this is something that you want to do with your kids this summer, you could check out sites like https://www.americanwhitewater.com/river-rafting-family-adventures for more information. This is an activity that you have to try at least once and it'll be something fun for you and the family to do together!
Lakota Guides took our lacrosse teams with their parents in tow. I wrote a hilarious tale about my experience, and you can read about that here. What I loved most about Lakota Guides was the tales they told while we braved the rapids. Our guide Crosby was so knowledgeable about the area, he had us ooh-ing and ahh-ing all way down the river. Lakota Guides is known as Vail's premier guide service, offering not just white water rafting, but jeep tours, horseback rides, ATV tours and ranch cookouts. From mild to wild, custom and private experiences, Lakota Guides offers adventures for every level of experience.
---
Colorado's southwest corner borders Arizona, New Mexico and Utah, the only place in America where the corners of four states meet.
---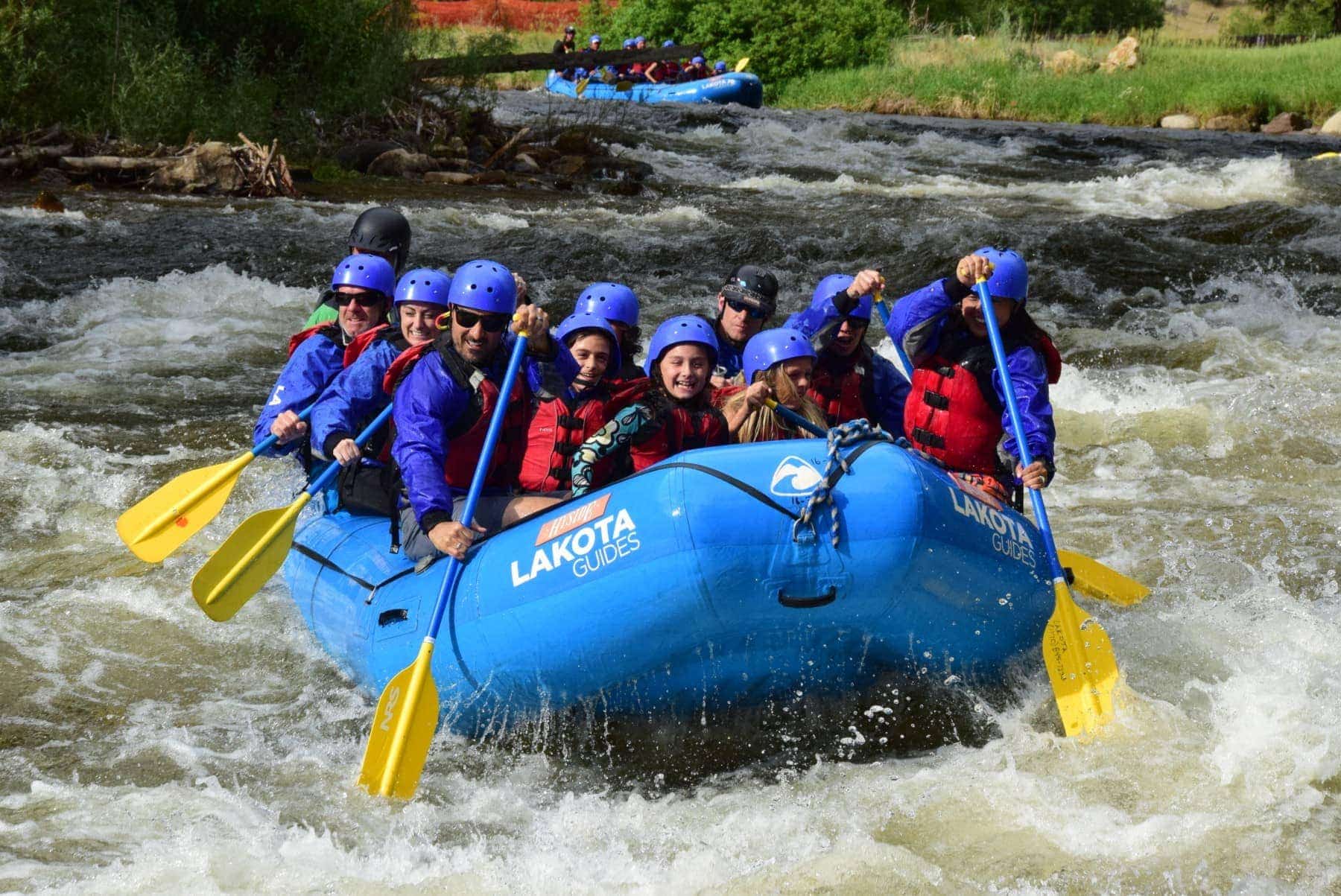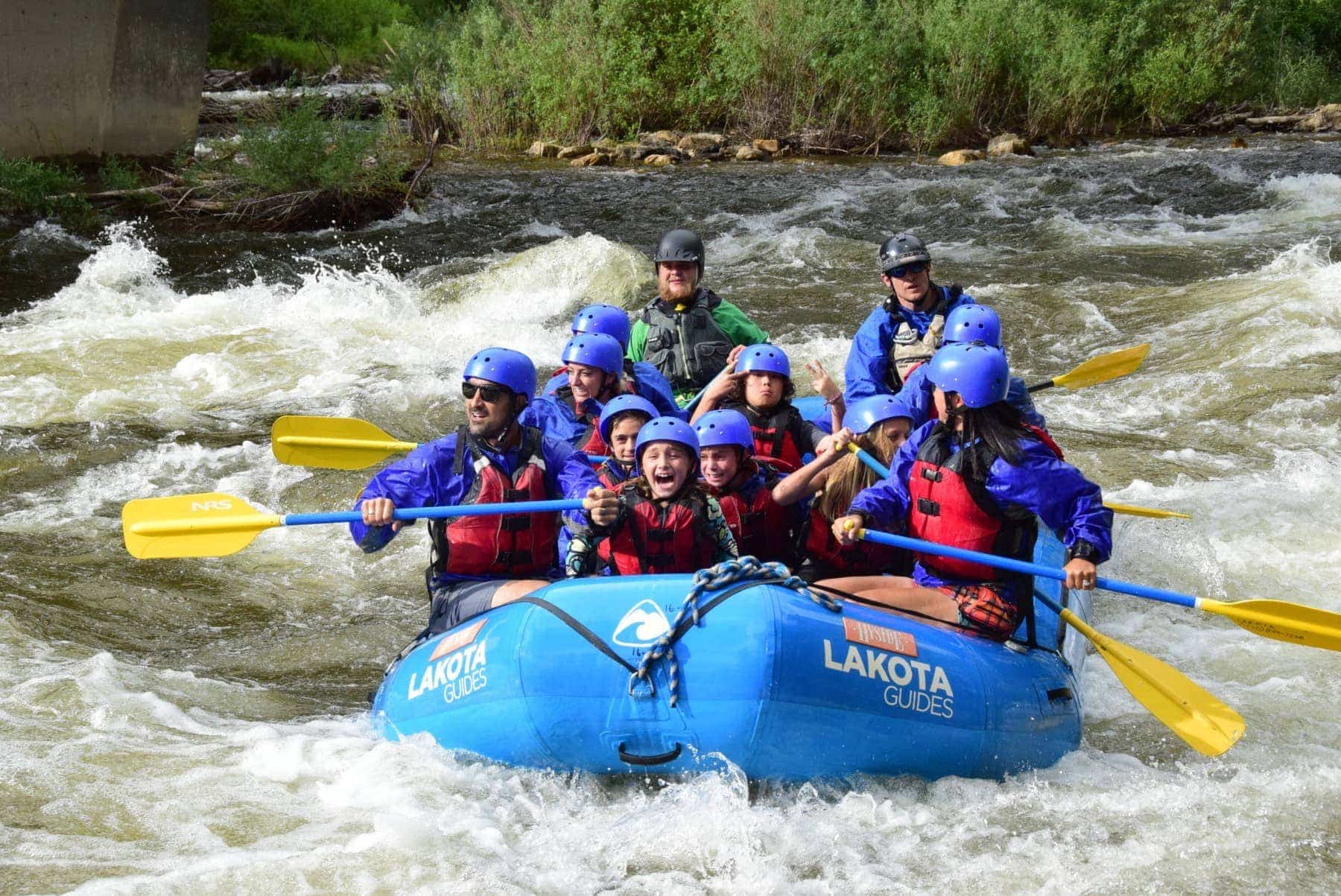 Piney River Ranch
For a land-locked state, Colorado surely wins with some of the most pristine rivers I have ever seen. Piney River Ranch, located 12 miles north from Vail village, is definitely a hidden gem. We braved the dirt roads all the way there, and once my cell phone signal went out I was ready to turn back. Let's just say I was relieved when my husband took the lead, and got us to our destination. Piney River Ranch is so secluded, we felt like we were in another world. Besides being the prettiest river I have ever seen, the hospitality was superb. It's packed with water-based sports with outstanding scenery as the backdrop. The glamping tents made me feel right at home, and who knew this city girl could fish?! The staff was highly experienced with children's activities, teaching them everything from horseshoes to how to the catch the perfect trout. I highly suggest checking out this little hideaway escape, and after all the fun, enjoy a Moscow Mule right on the porch!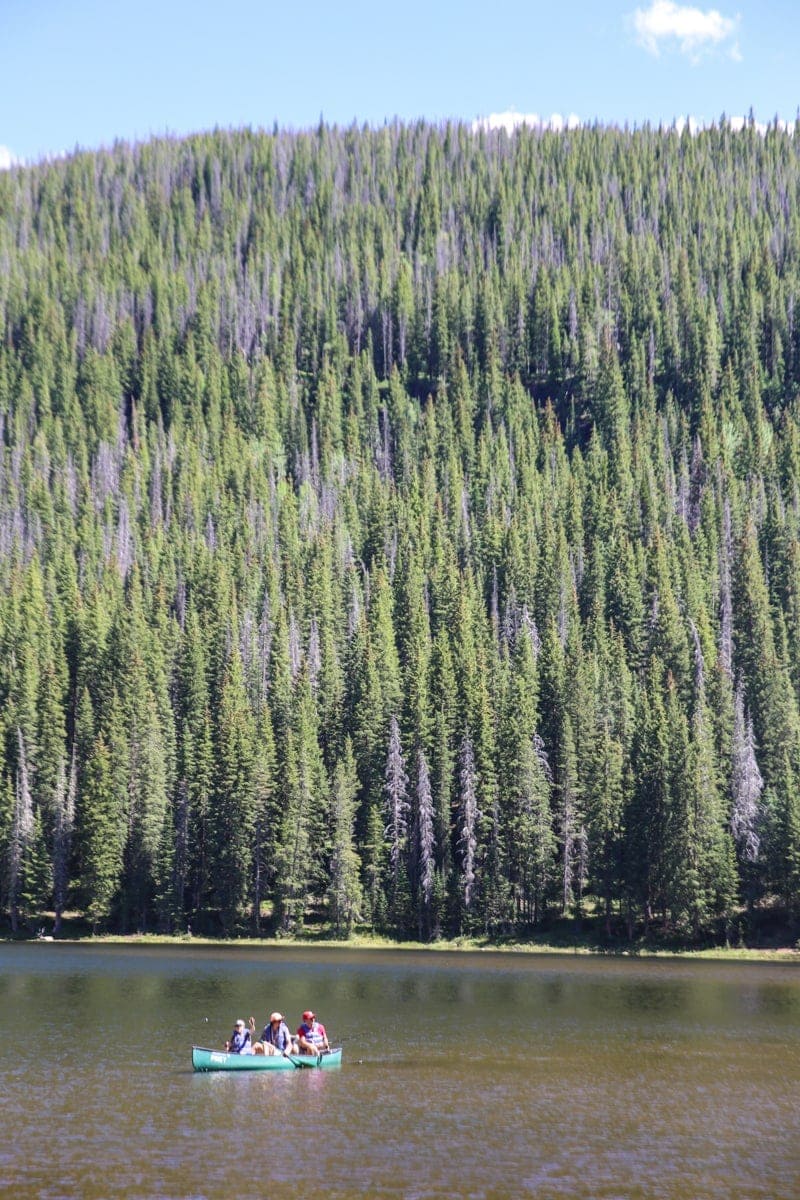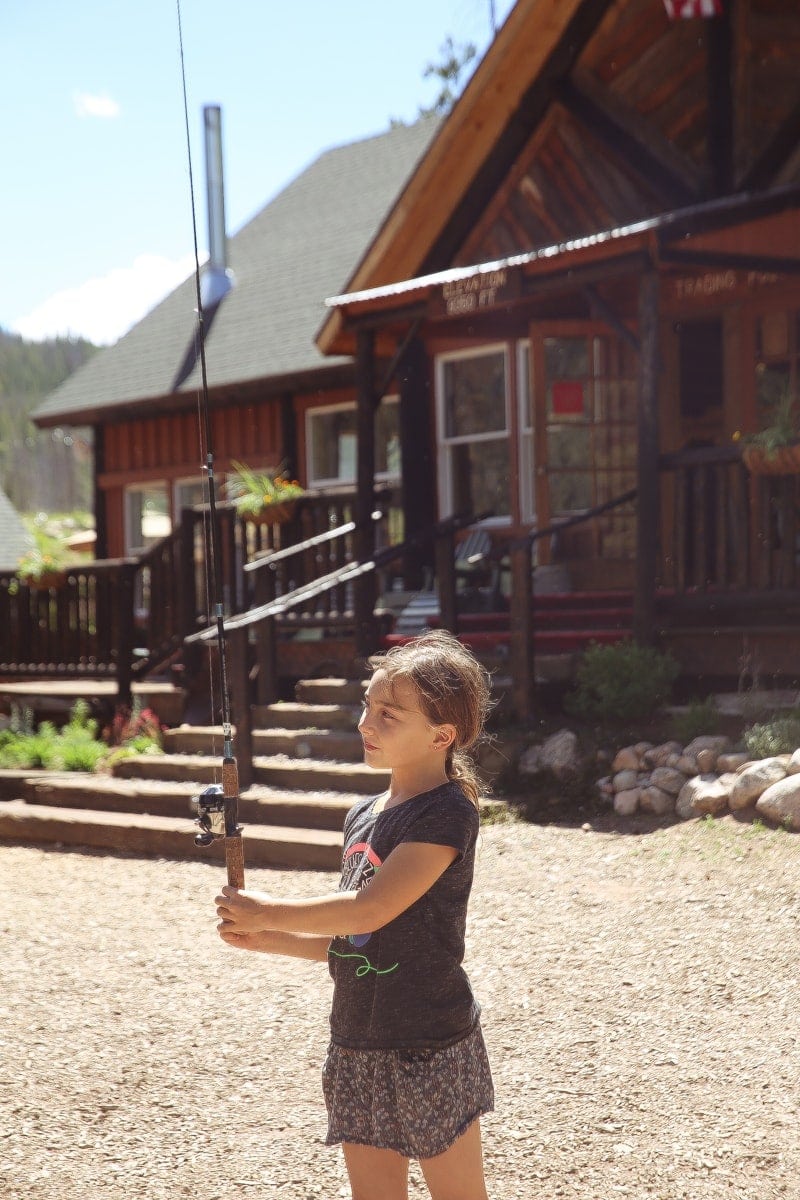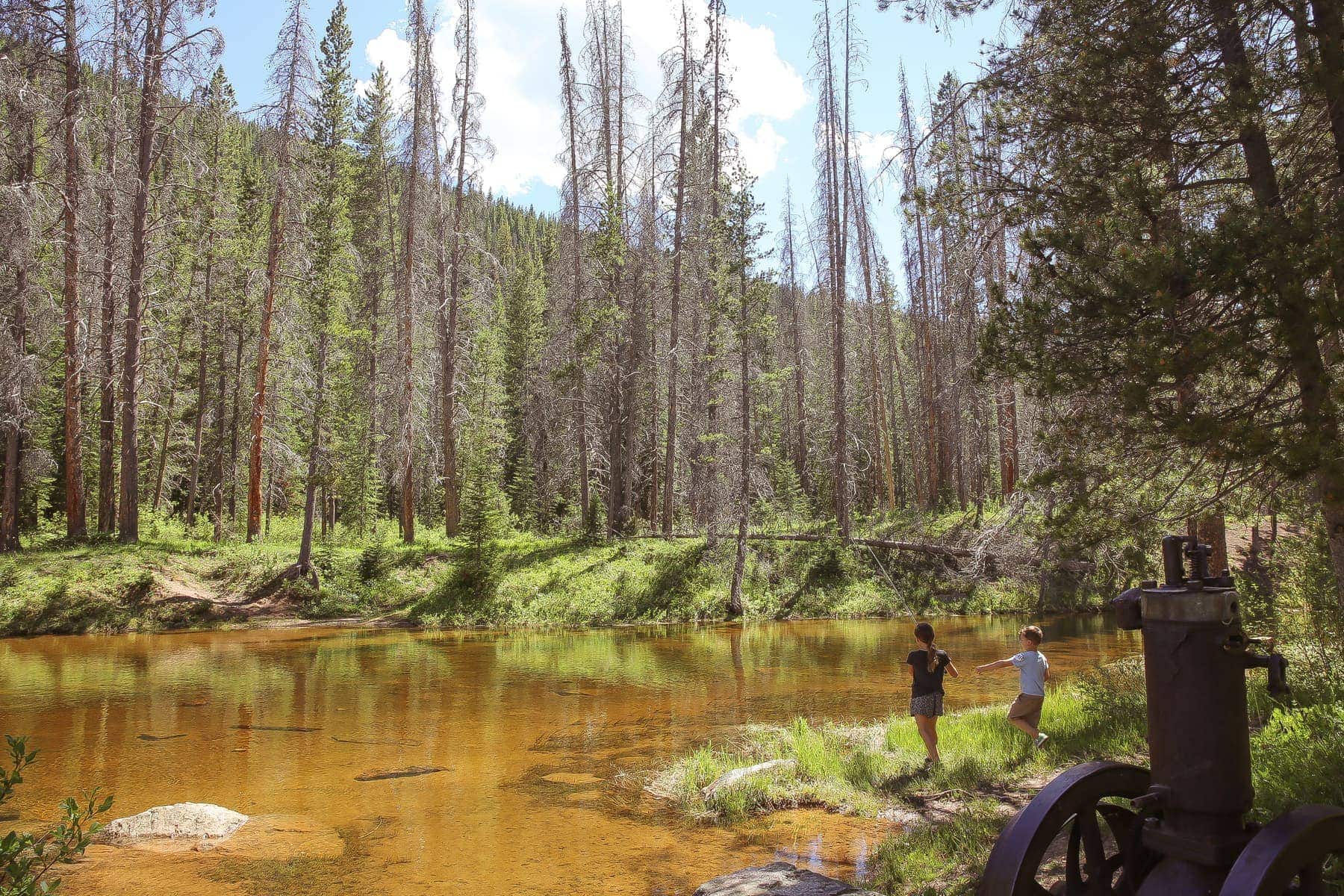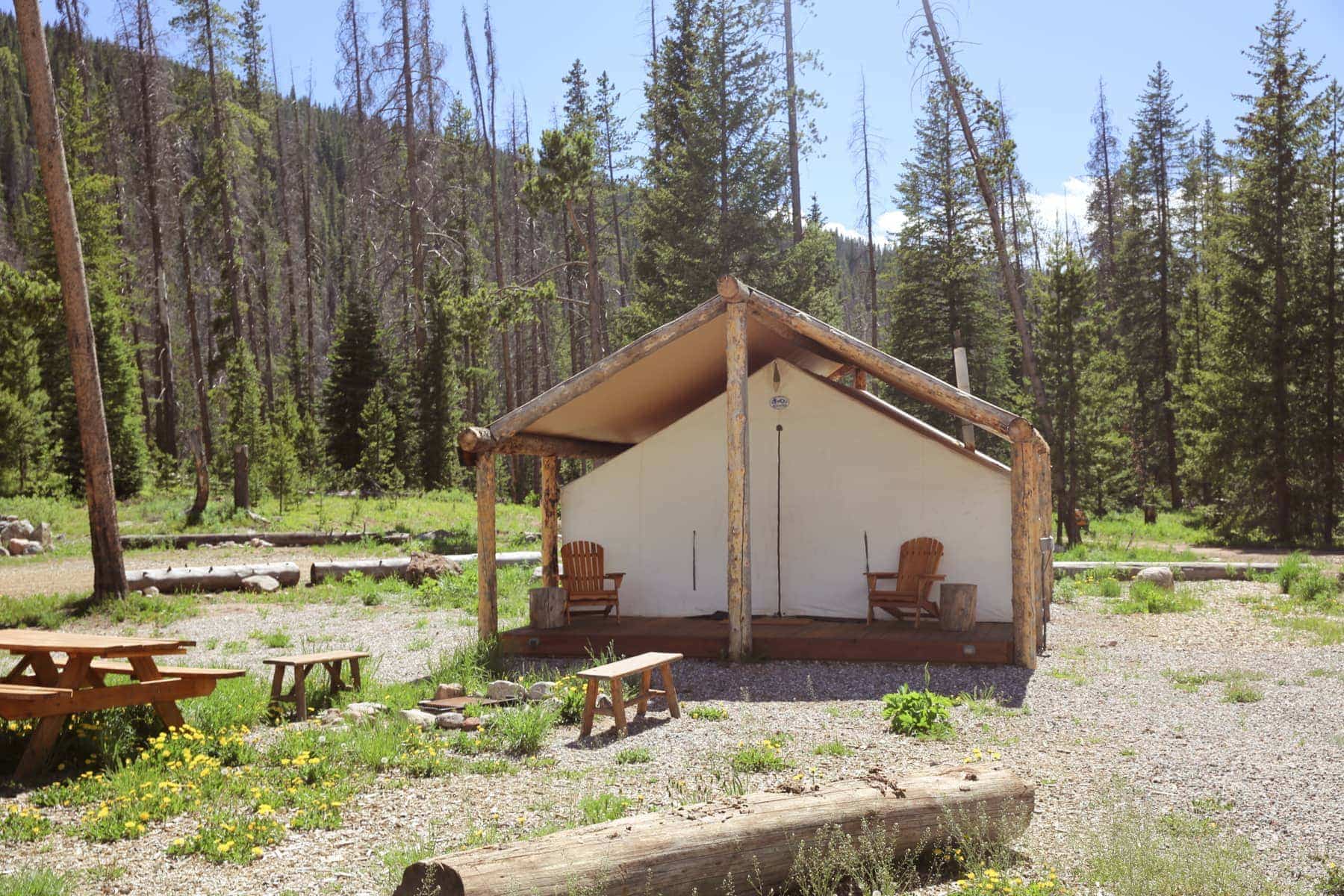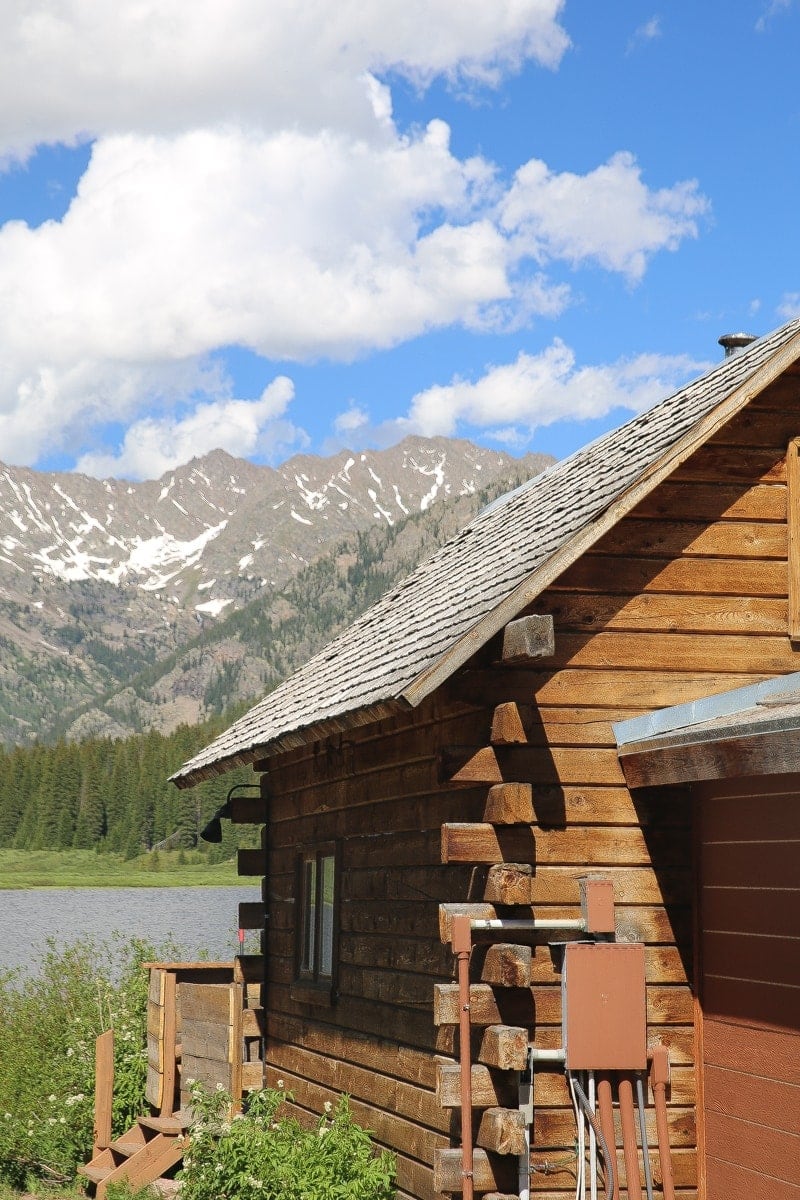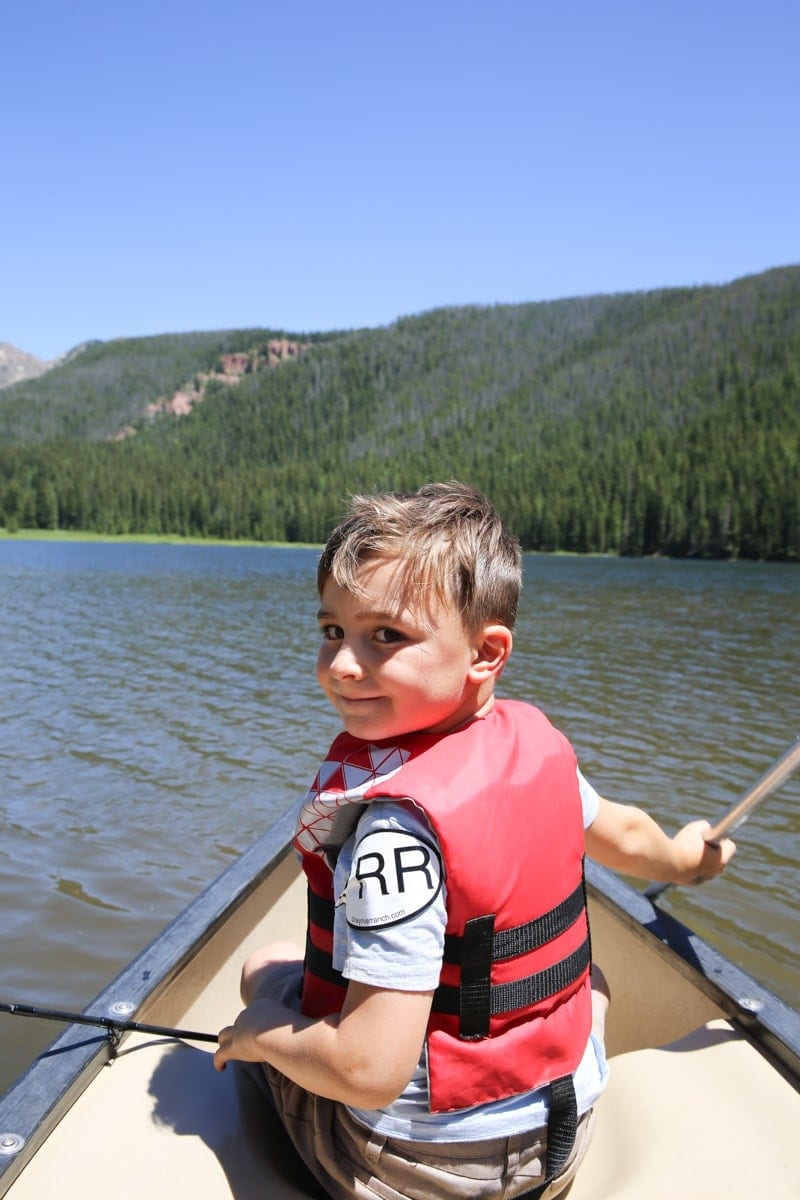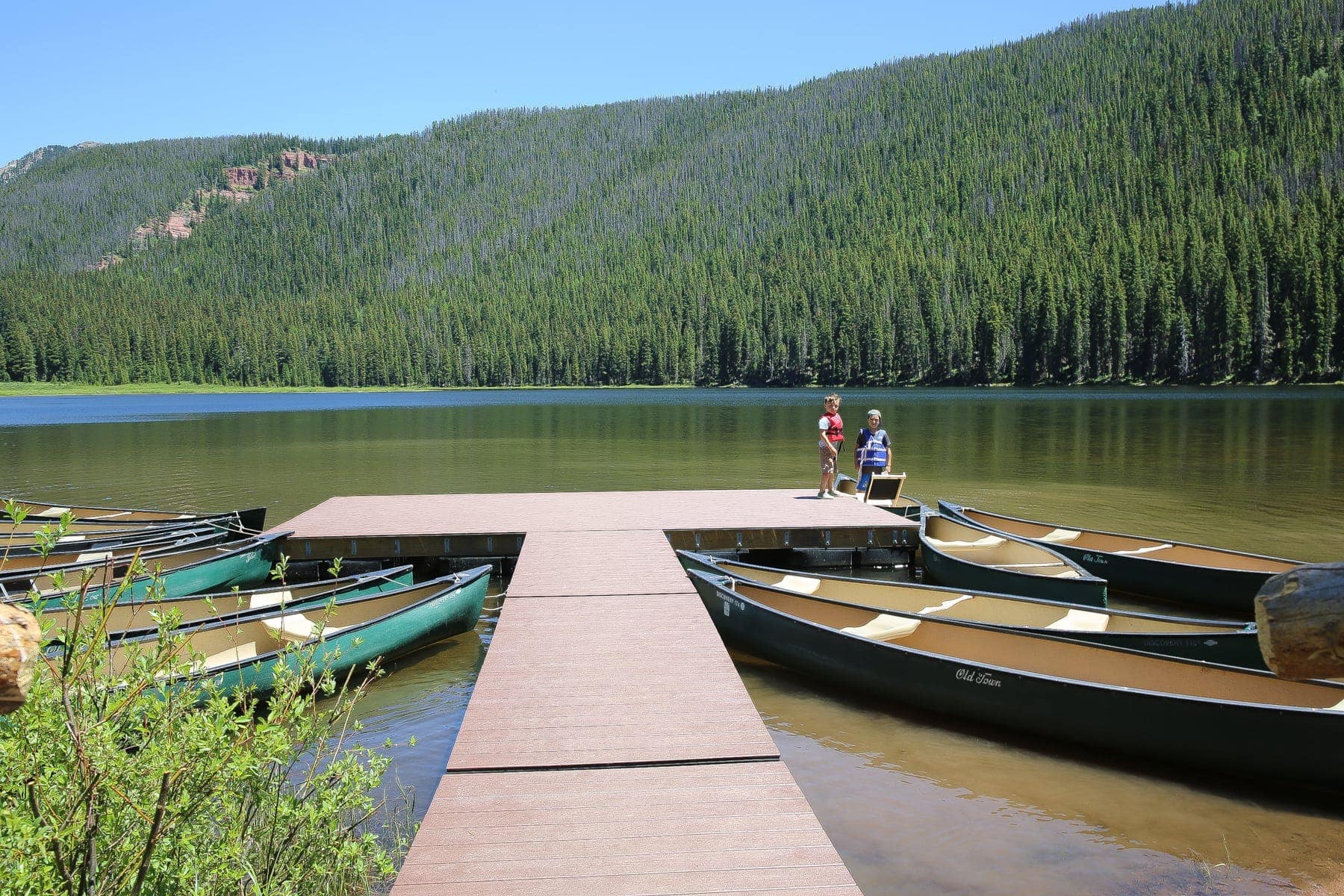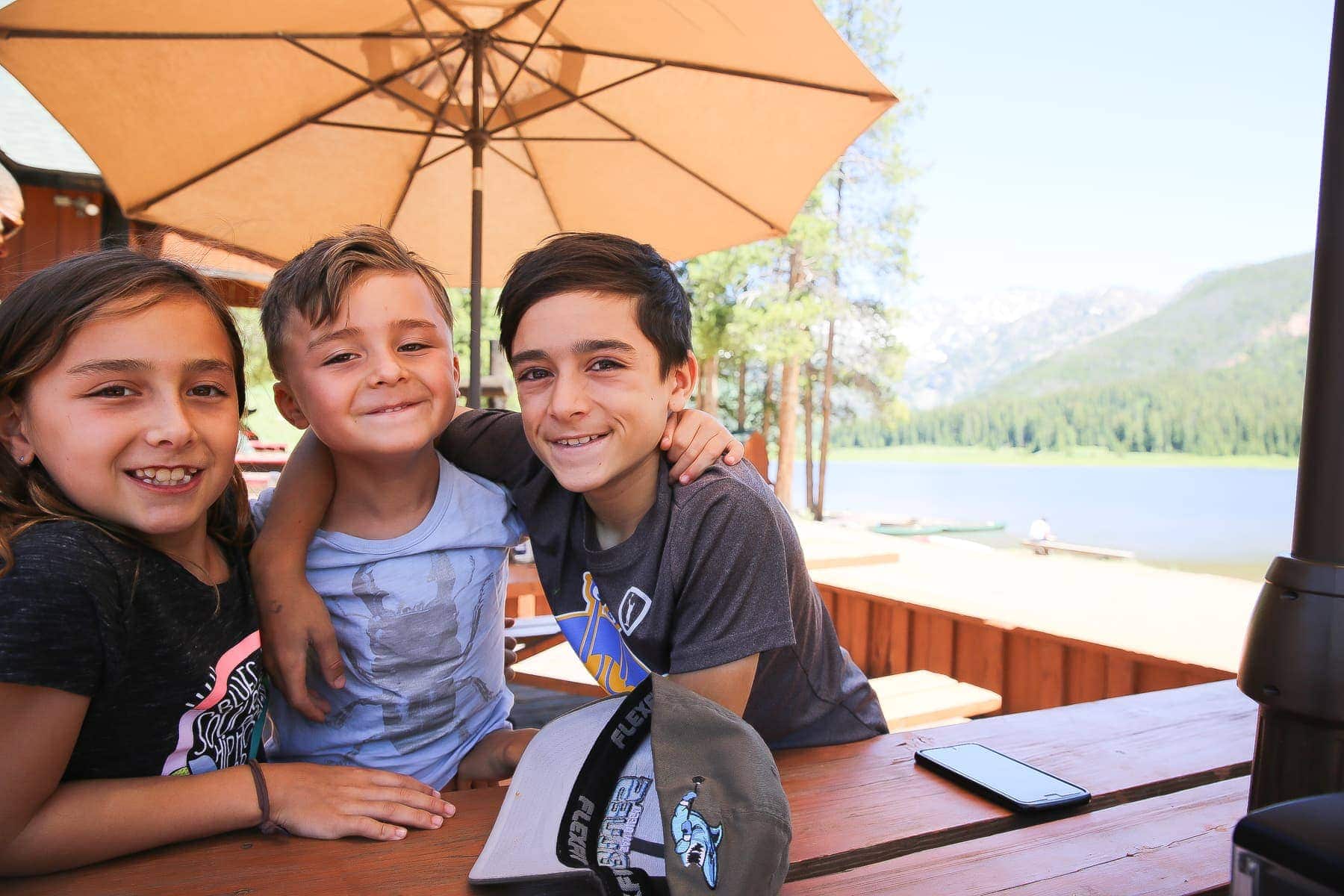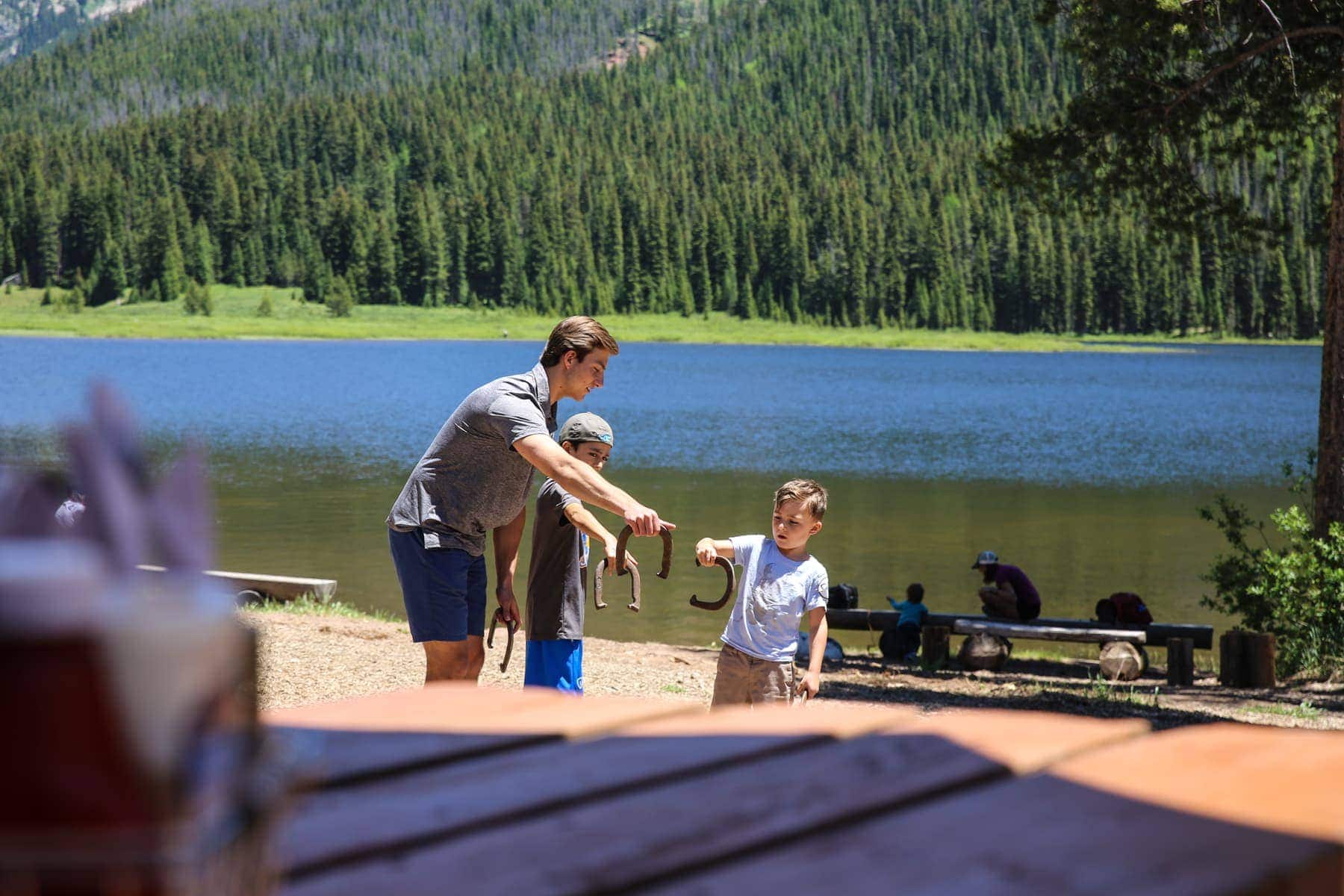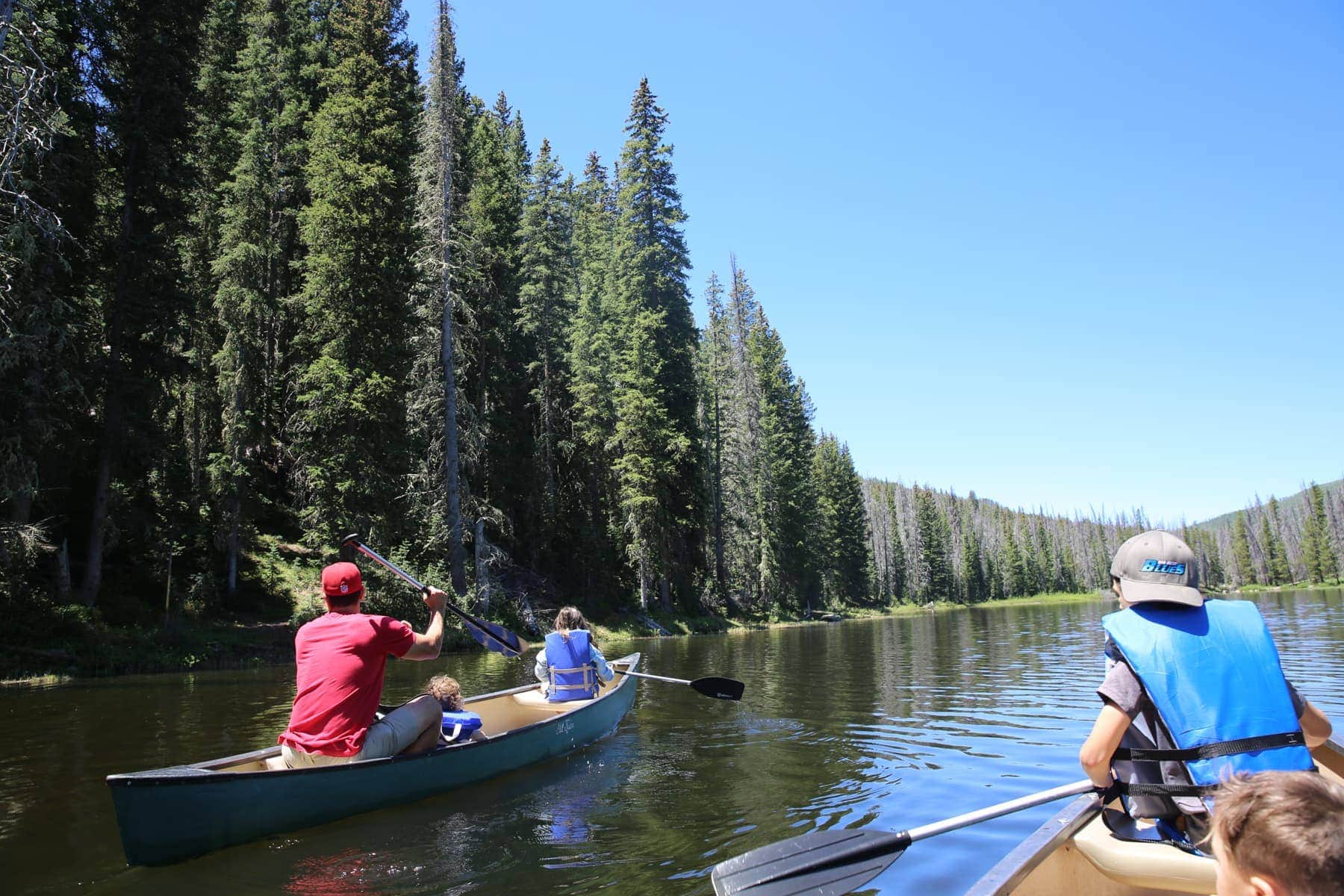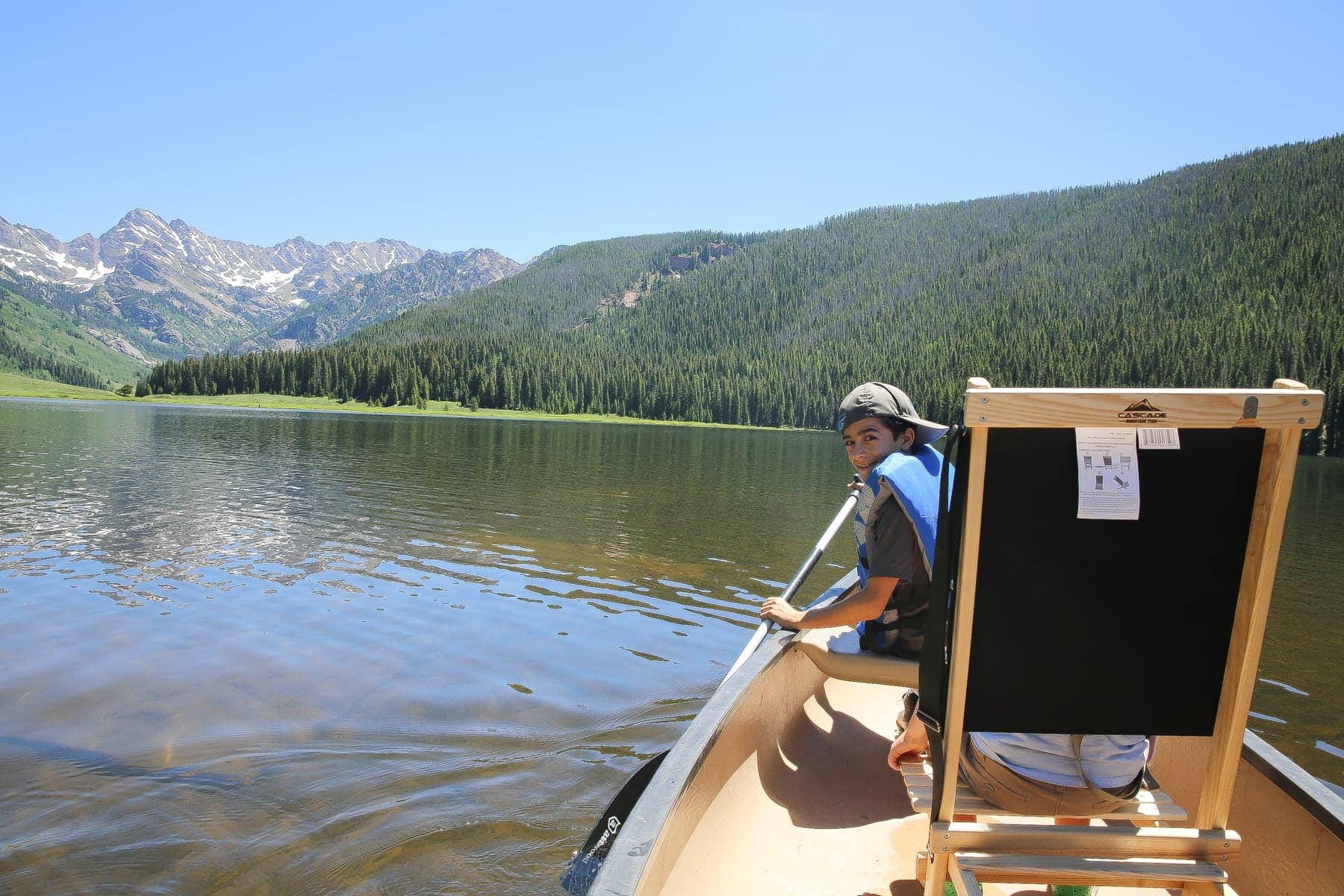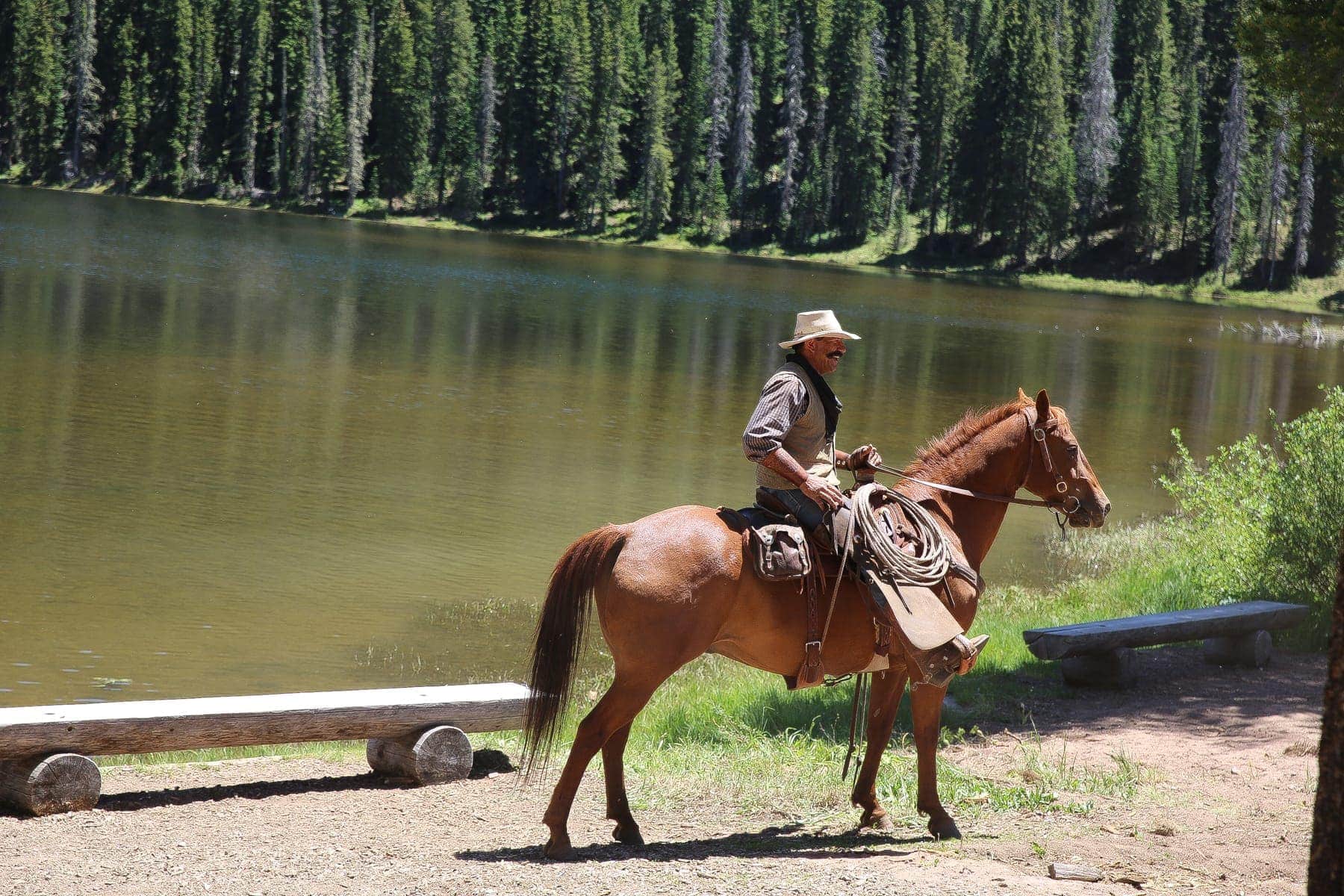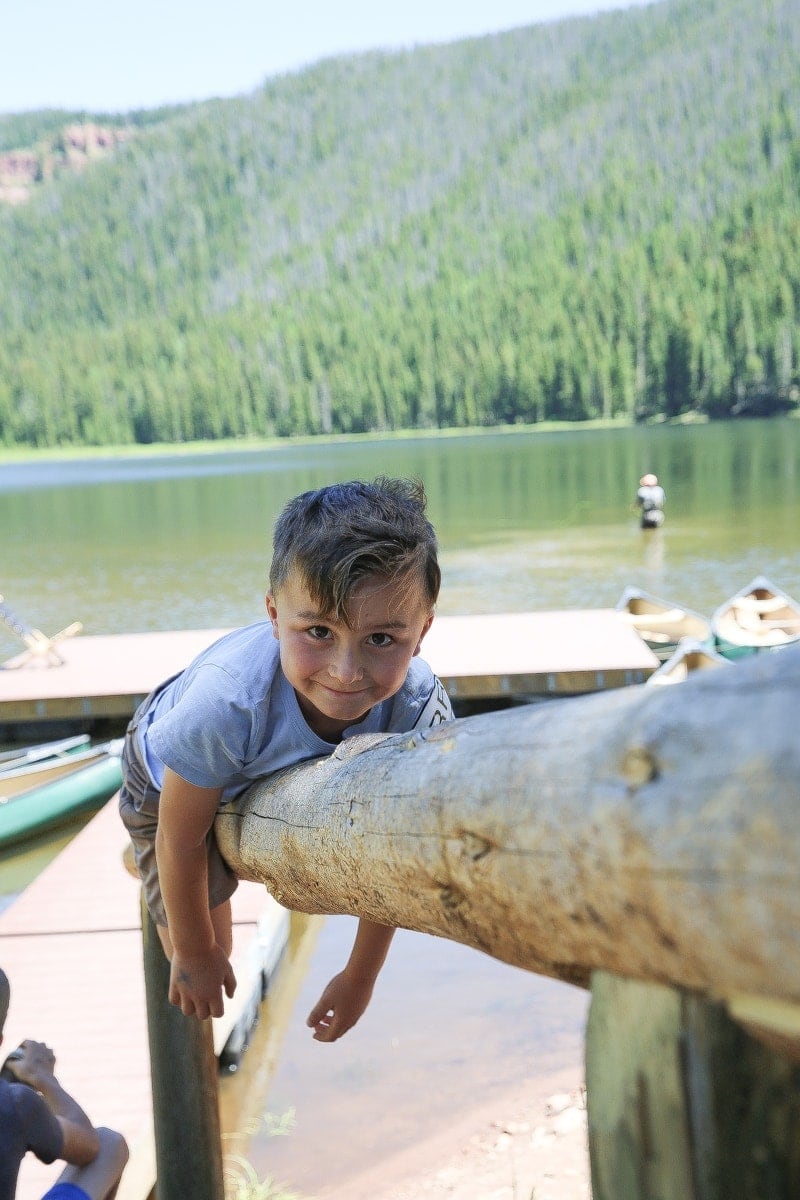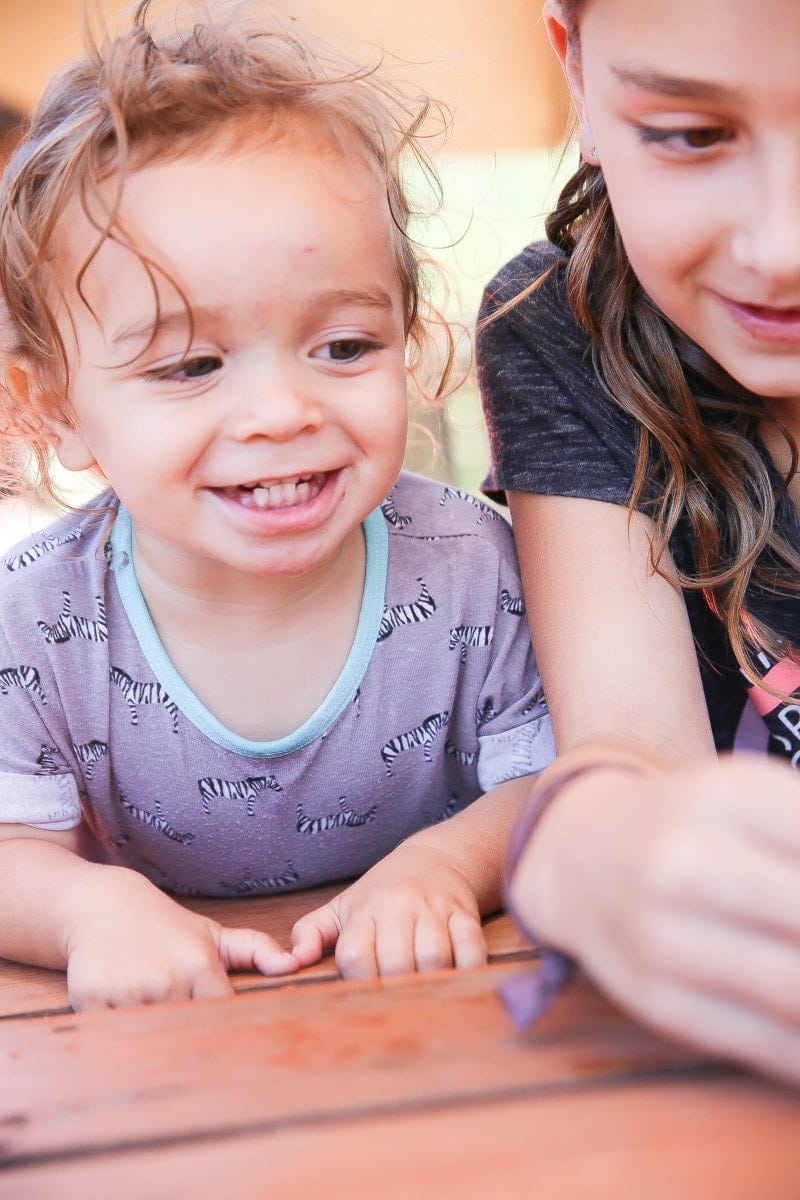 Epic Discovery
The best way to discover Vail mountain was through the adventure courses located at Eagles Nest, at the very top of the mountain. Every summer, Epic Discovery creates an adventure wonderland of fun for all to enjoy. After riding the gondola with my family, (kids ride free) we landed in the middle of many obstacle courses 10,000 feet in the air. Epic Discovery caters to all levels and we found ourselves enjoying the challenges for hours. From zip lining through the mountain air, to balancing across ropes, to flying through the forest on a raised alpine coaster, there certainly were activities for all. Roman loved the smaller challenges suitable for his age, while Jackson was ready to take on the more rugged terrain. This unique experience ultimately connects you to the mountain's natural surroundings. If you are looking for a day of thrills and challenges, this is the place to be.
---
There are nearly 20 rivers whose headwaters begin in Colorado, with the Continental Divide directing each river's course.
---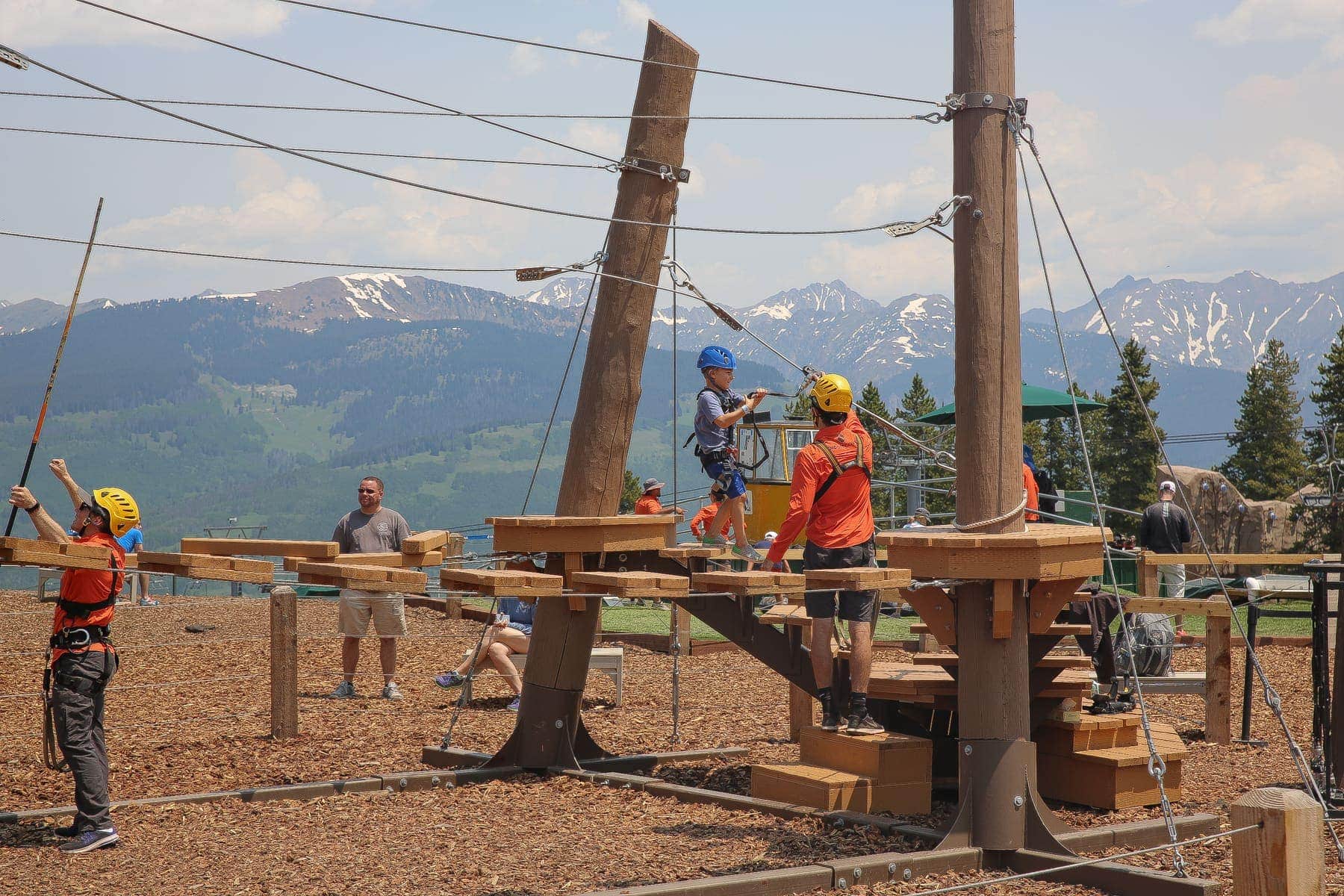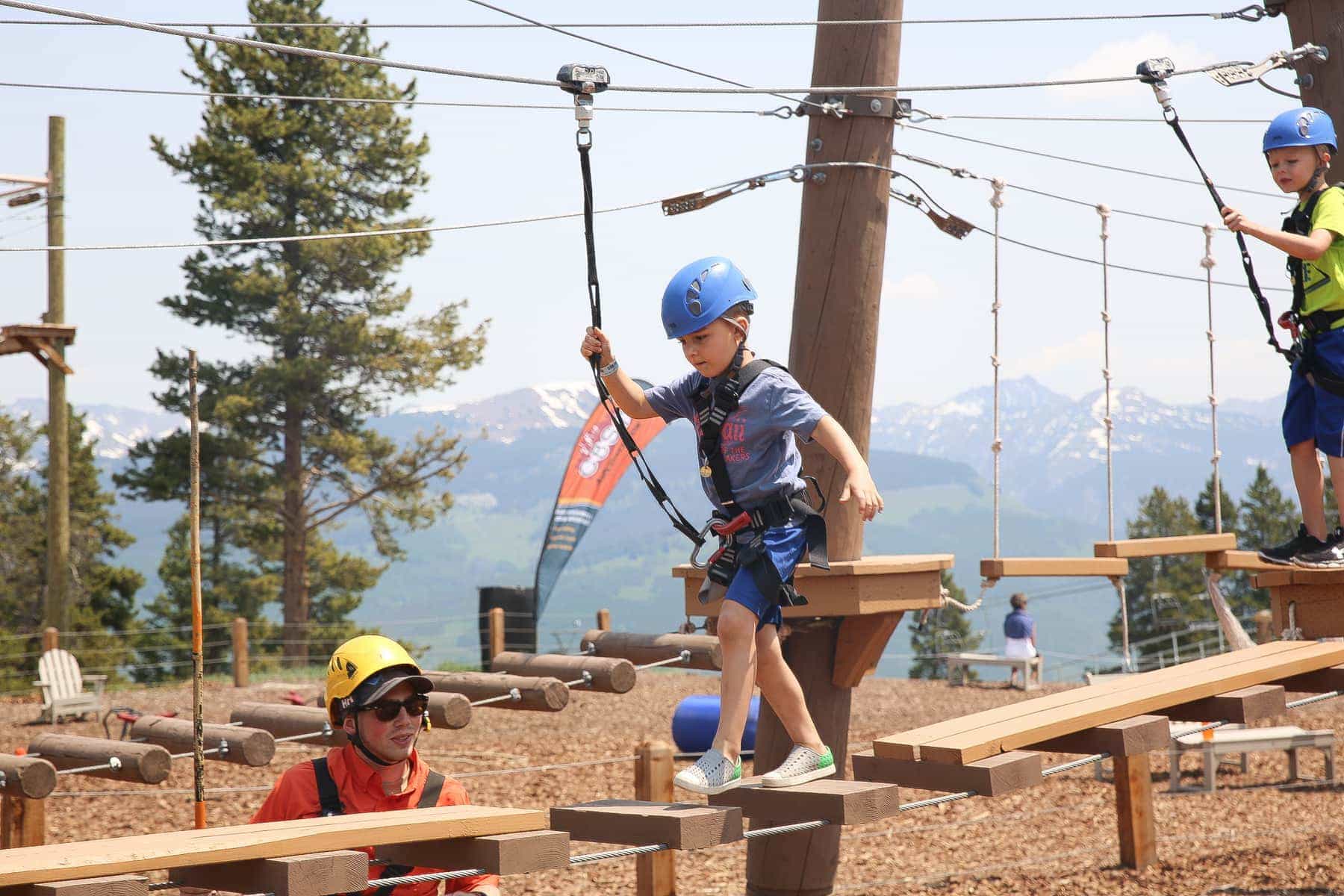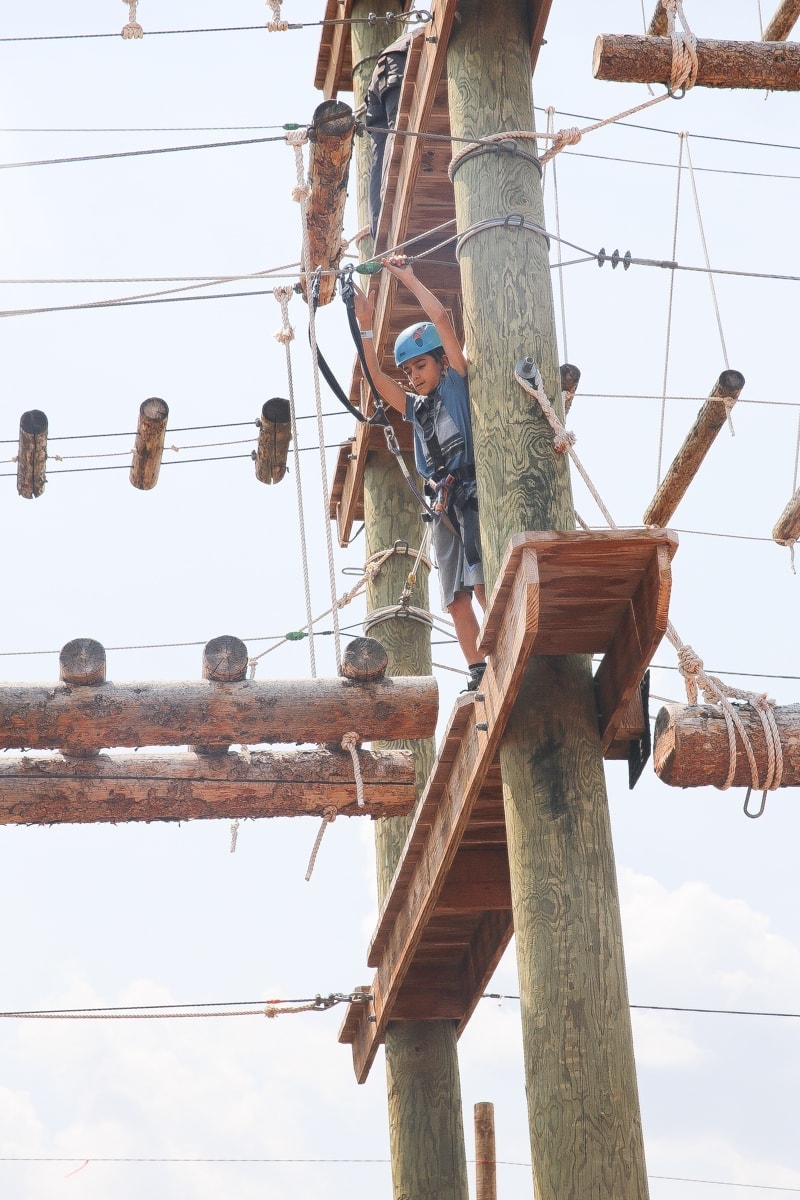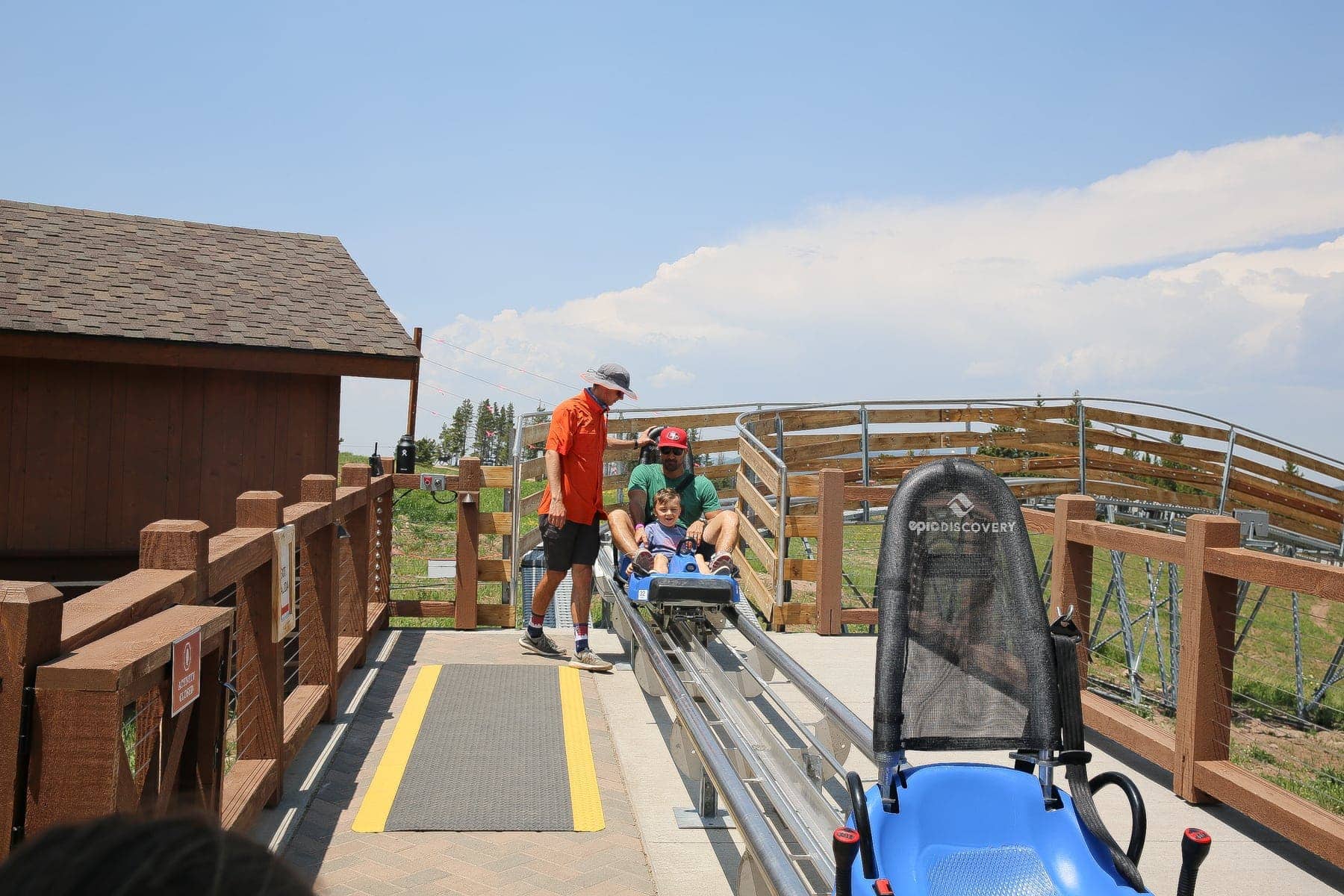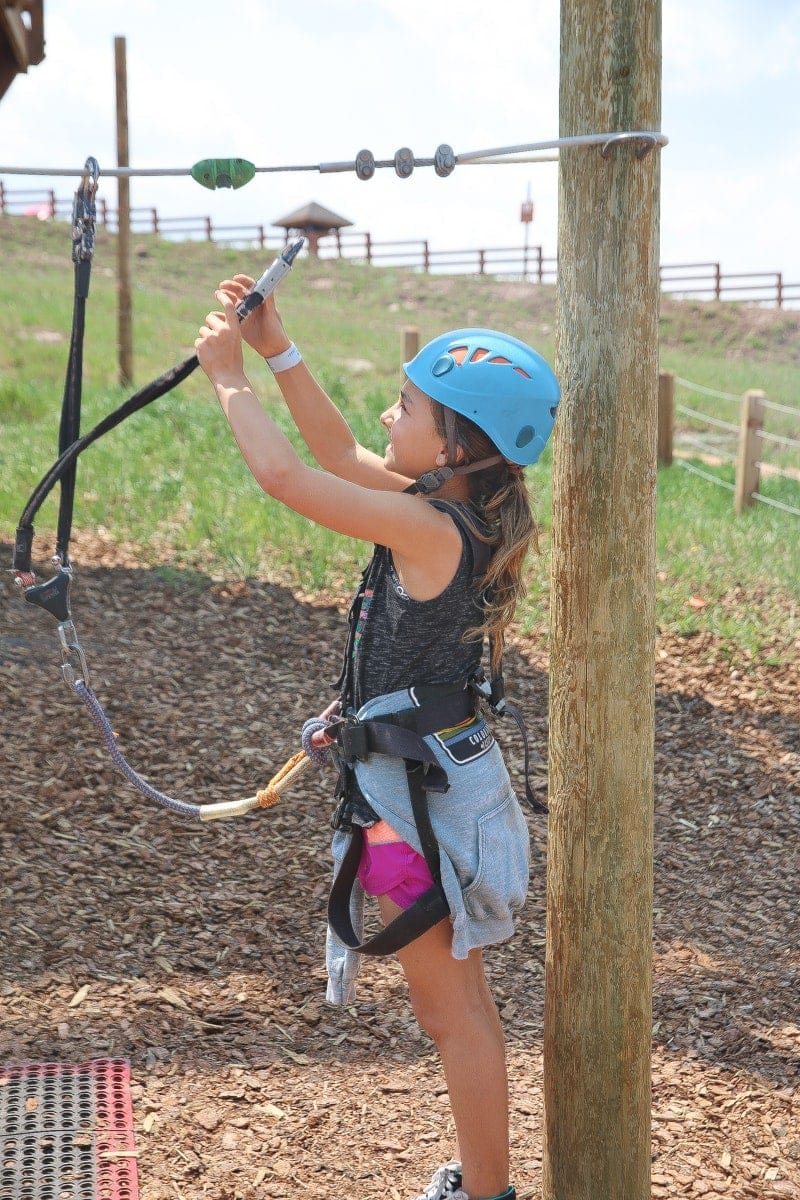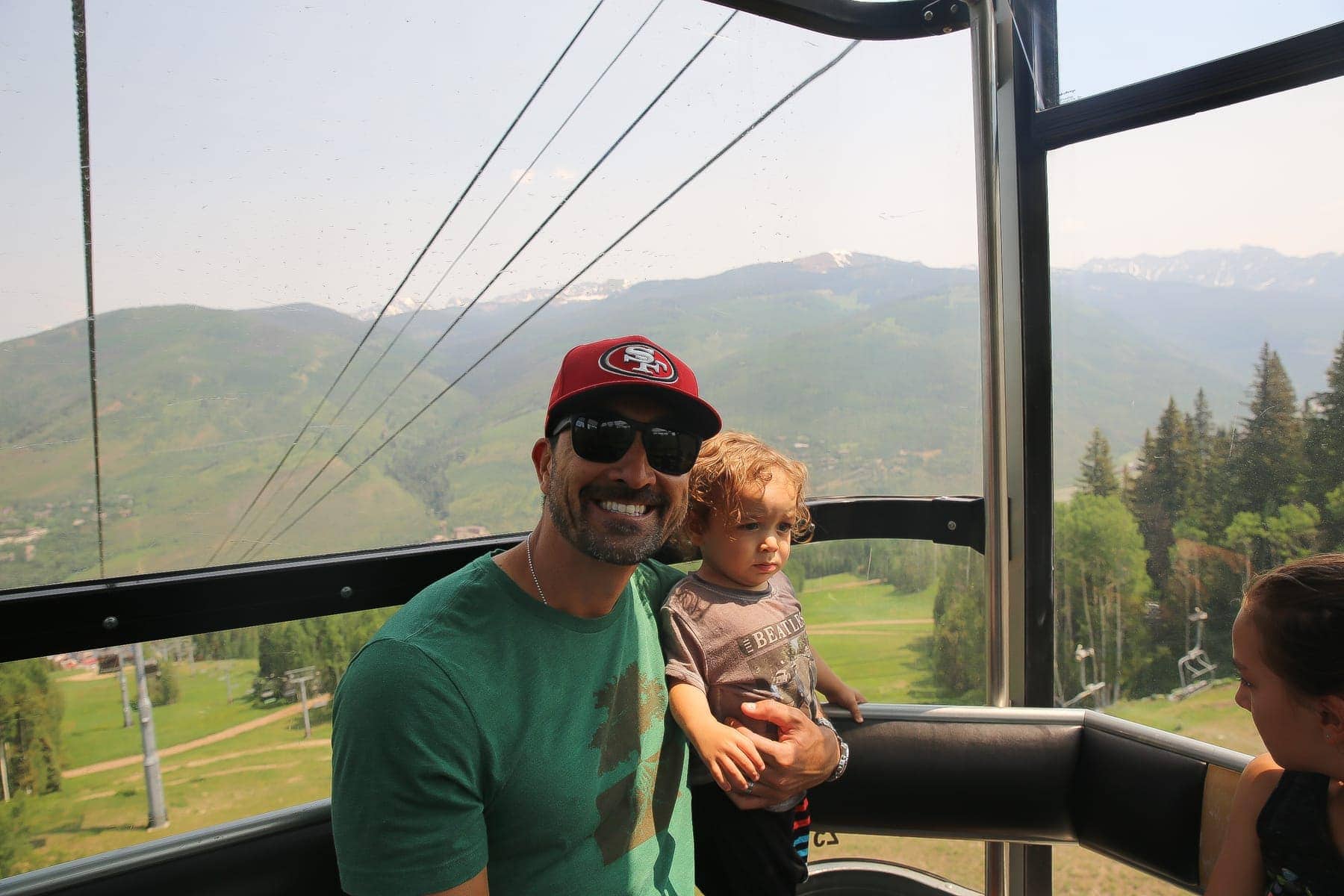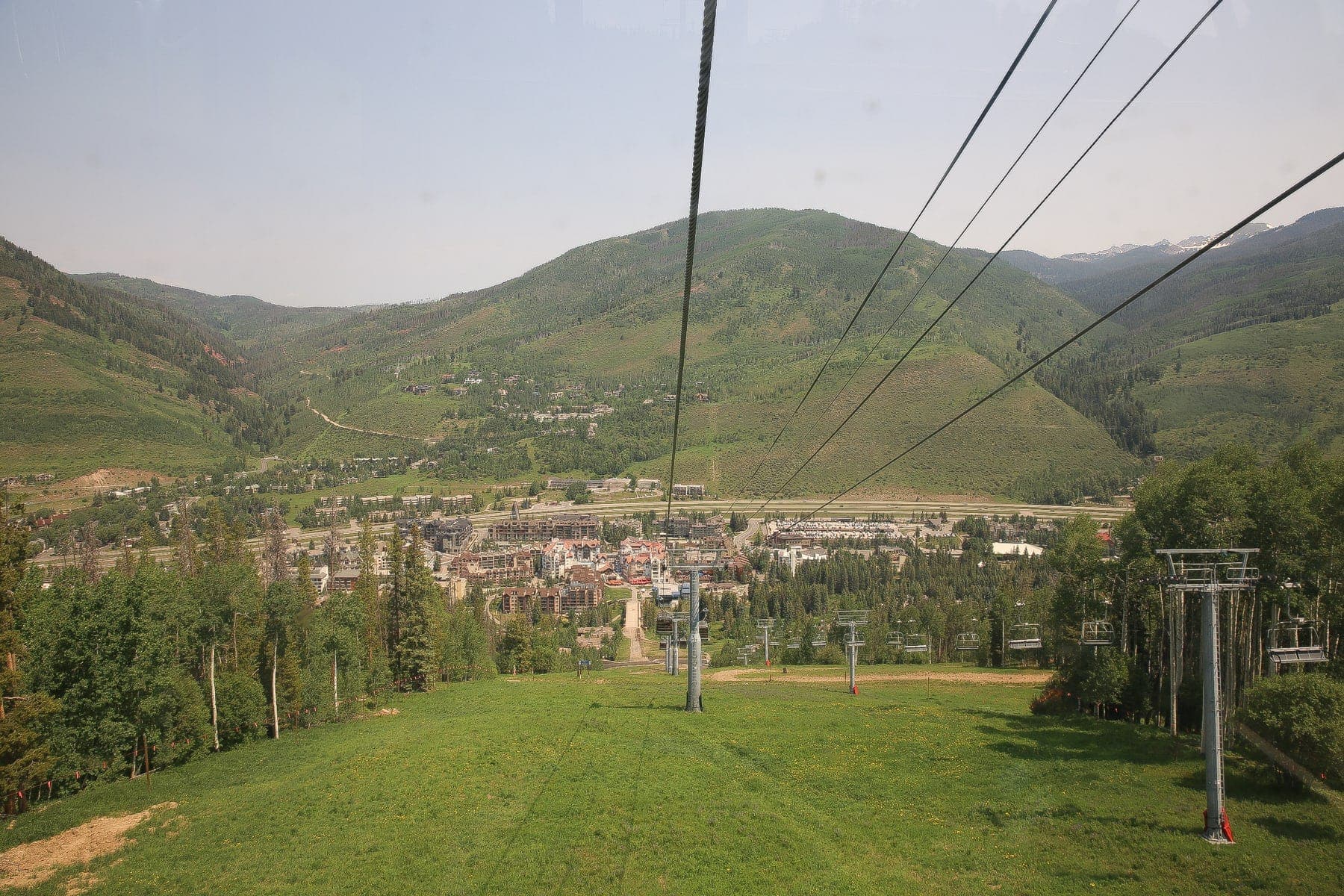 Beaver Creek Rodeo
When the front desk concierge told me to dust off my cowboy boots and tack on some spurs, they weren't kidding! Off to the Beaver Creek Rodeo we went! We got our good 'ol American country on with the rodeo's bronco riding, team roping, barrel racing and of course, bull riding events. Our girl Dylan jumped right in and won the calf scramble by catching a calf out of 60 participants. This was a first for all of us, as we tapped into our newfound Western spirit. We might even have to check out the Rodeo back in California this year! The Beaver Creek Rodeo is happening every Thursday all summer long.
---
Every year Denver host the worlds largest Rodeo, the Western Stock show.
---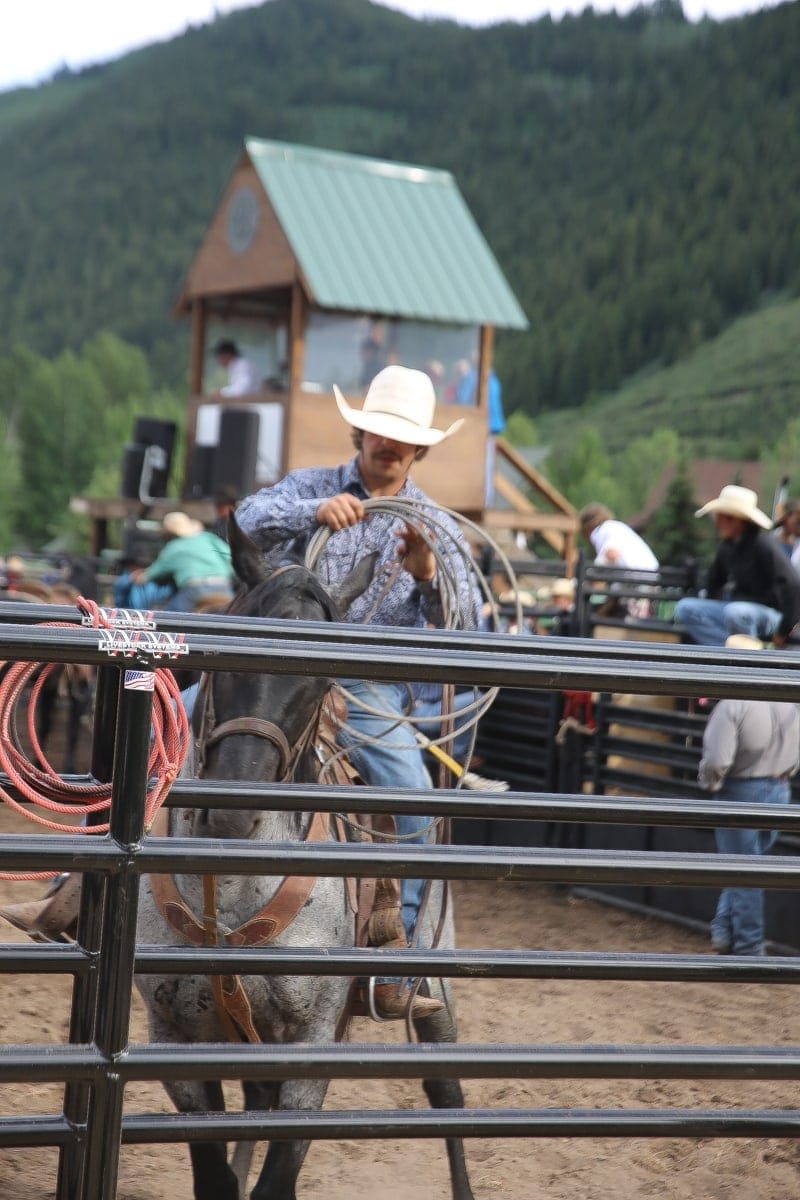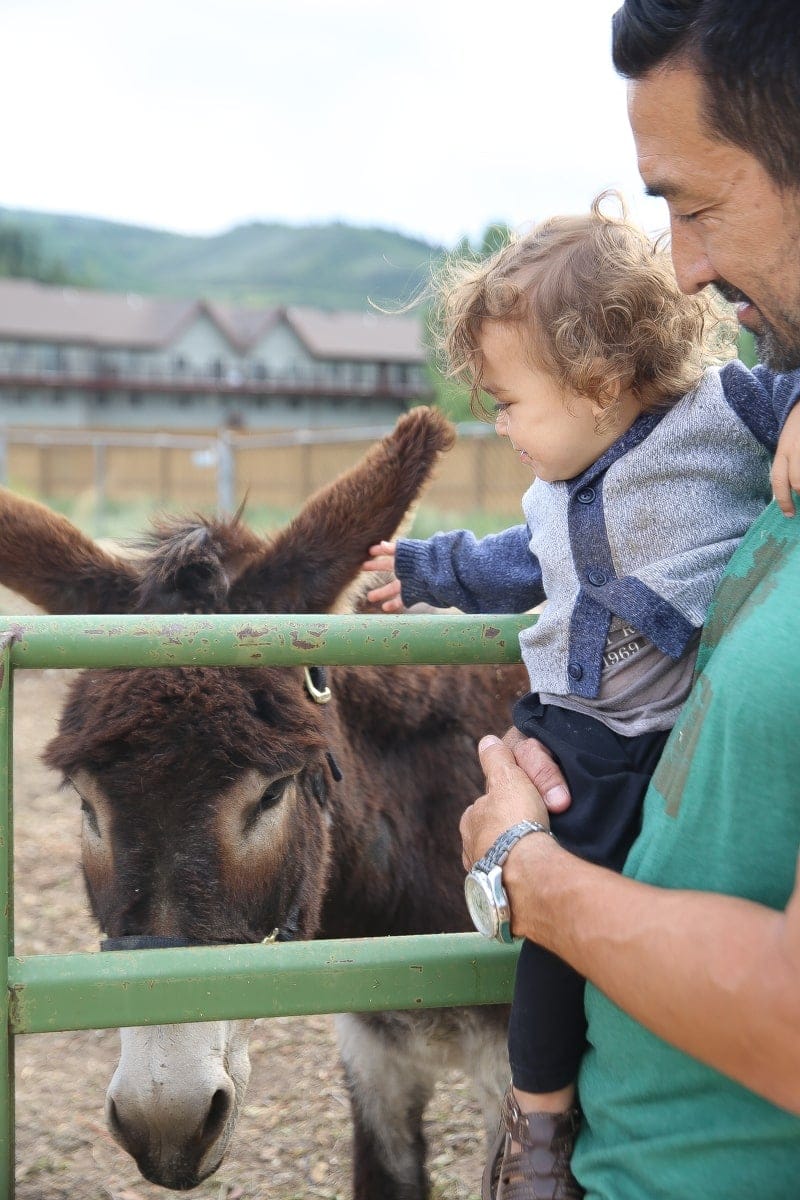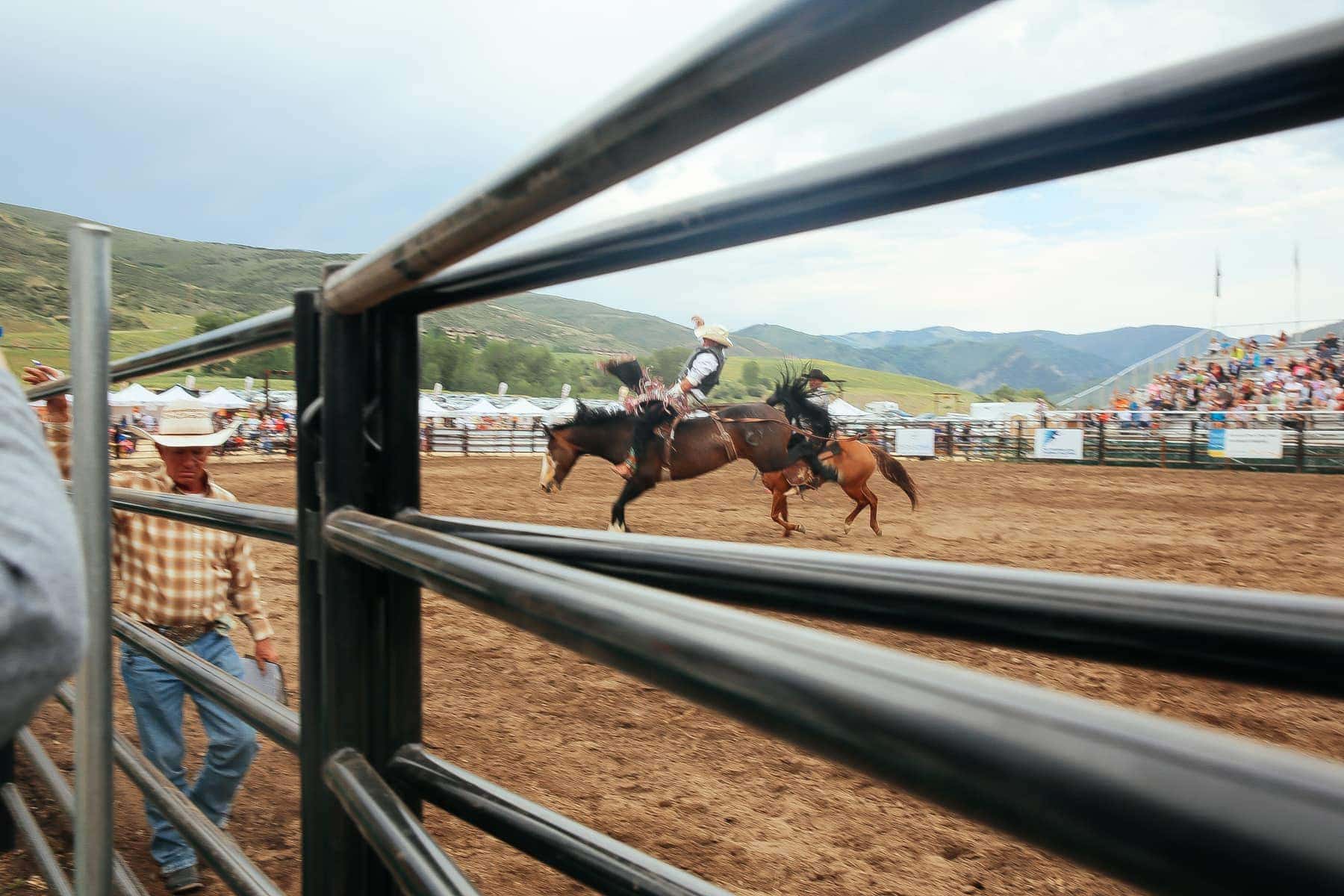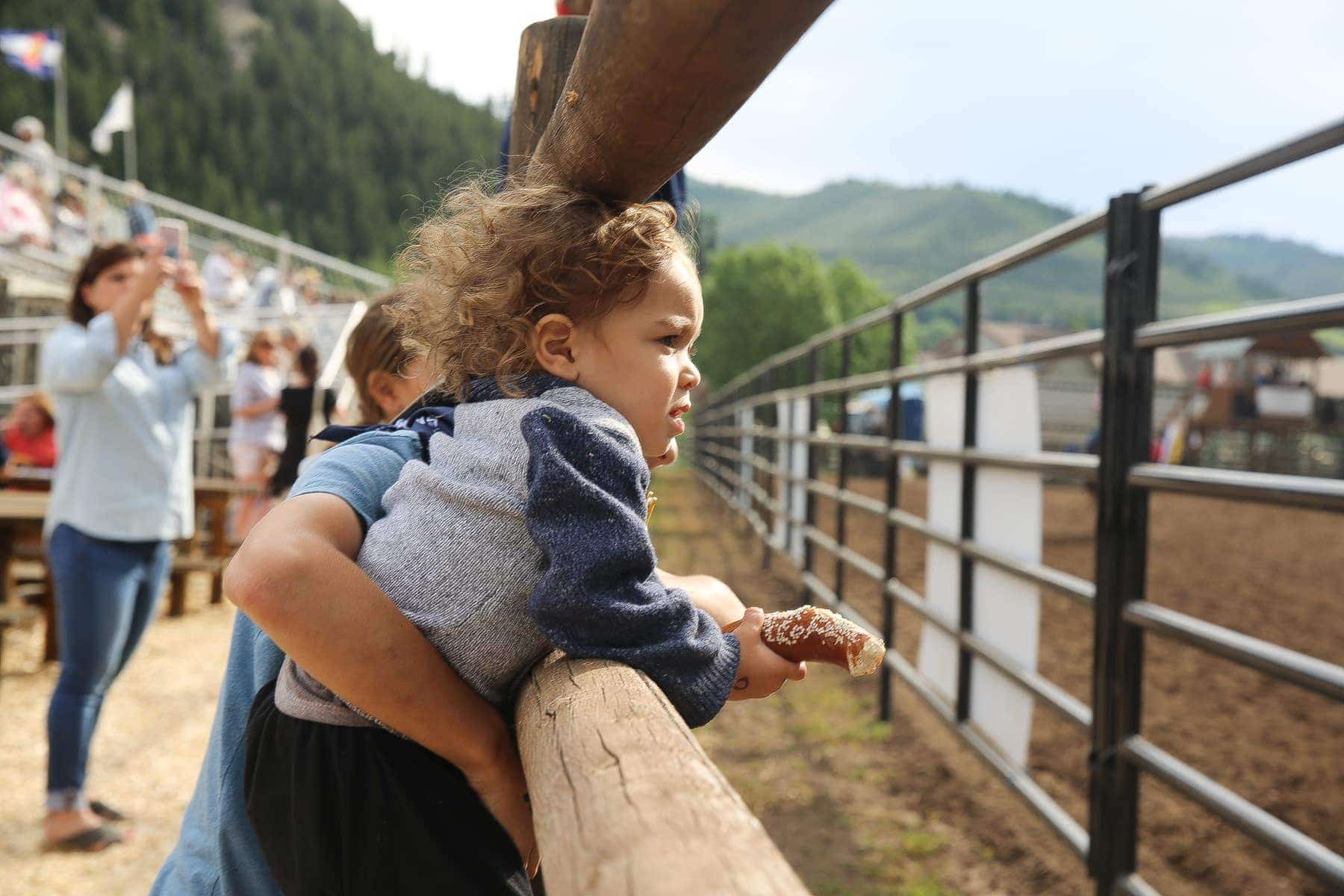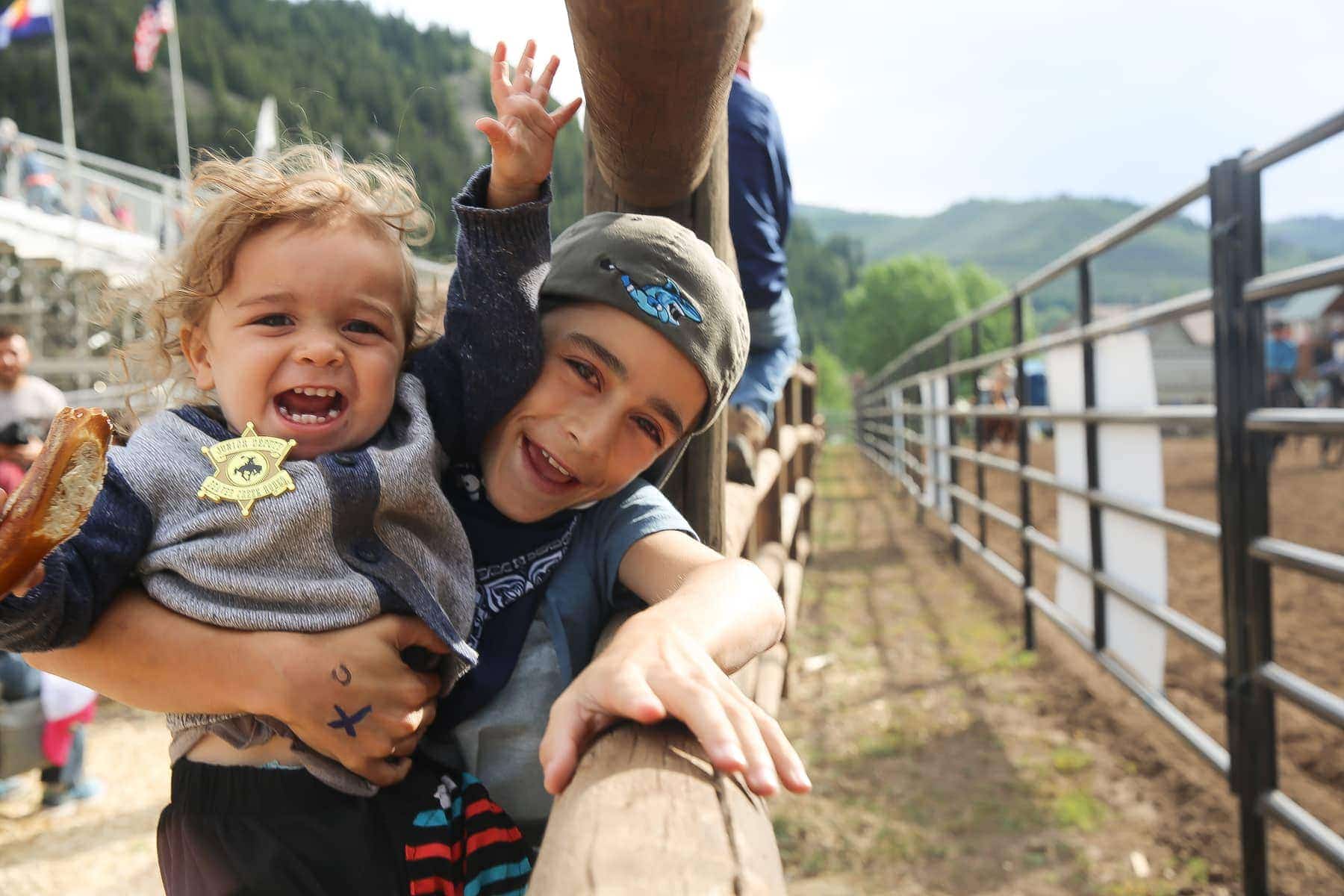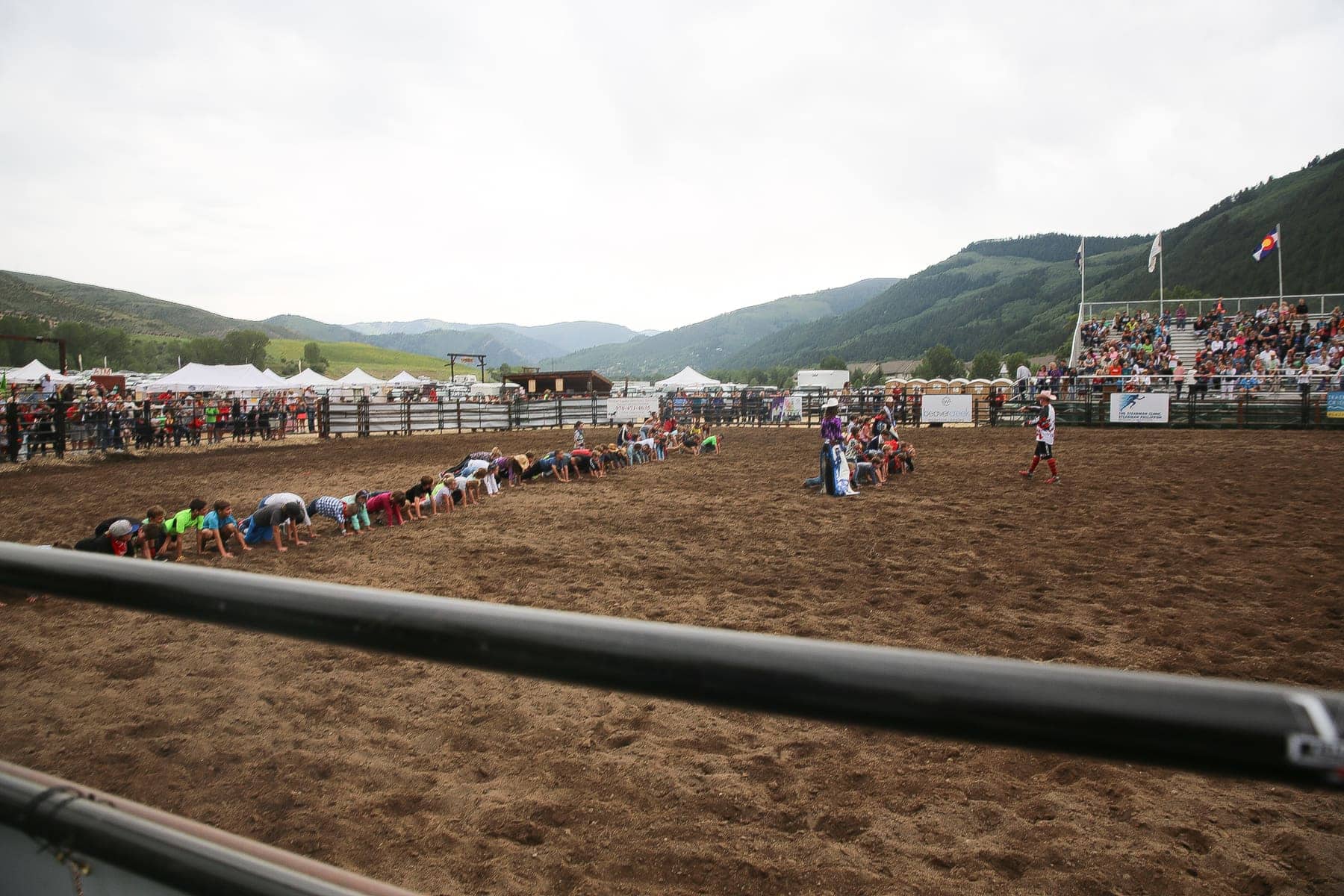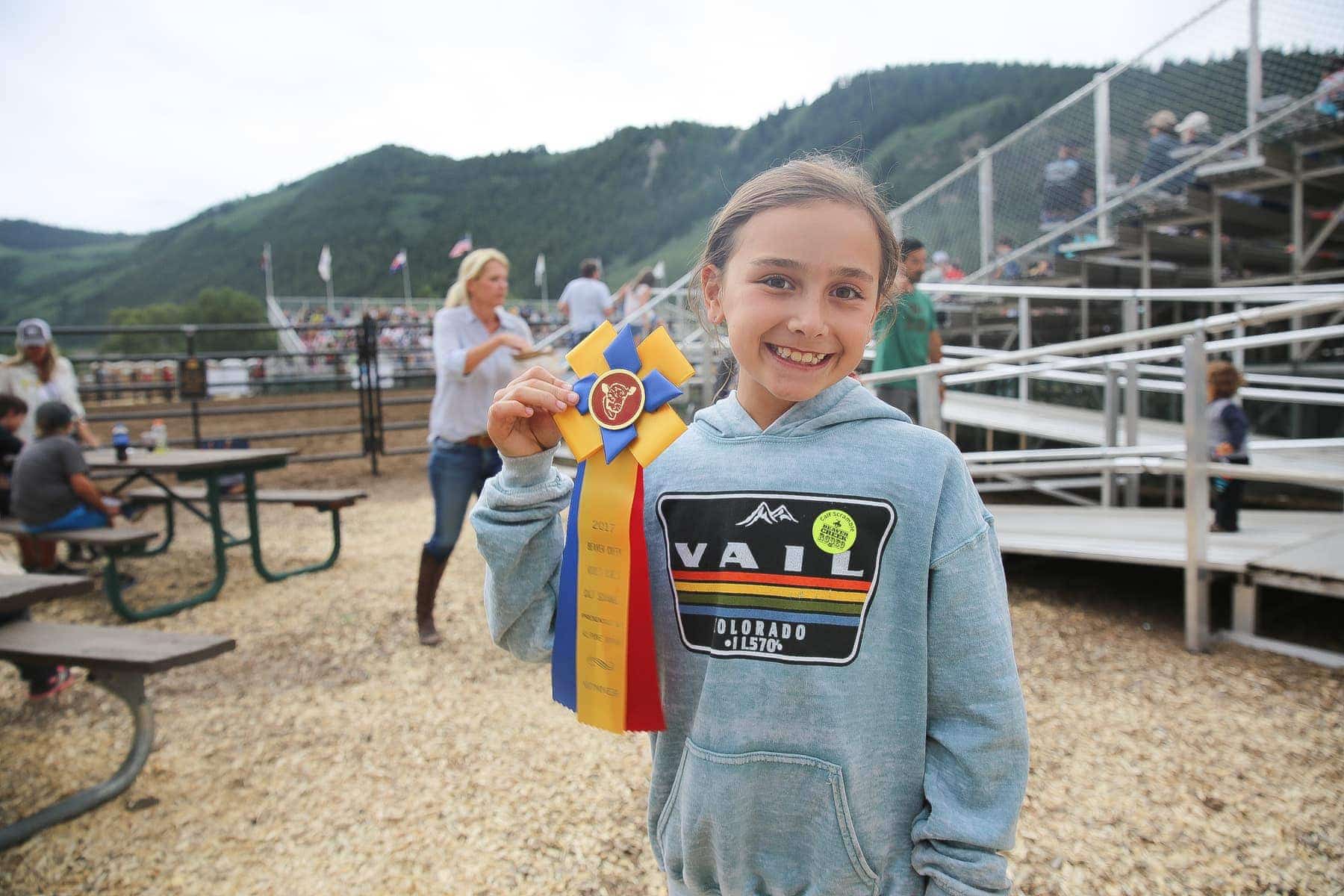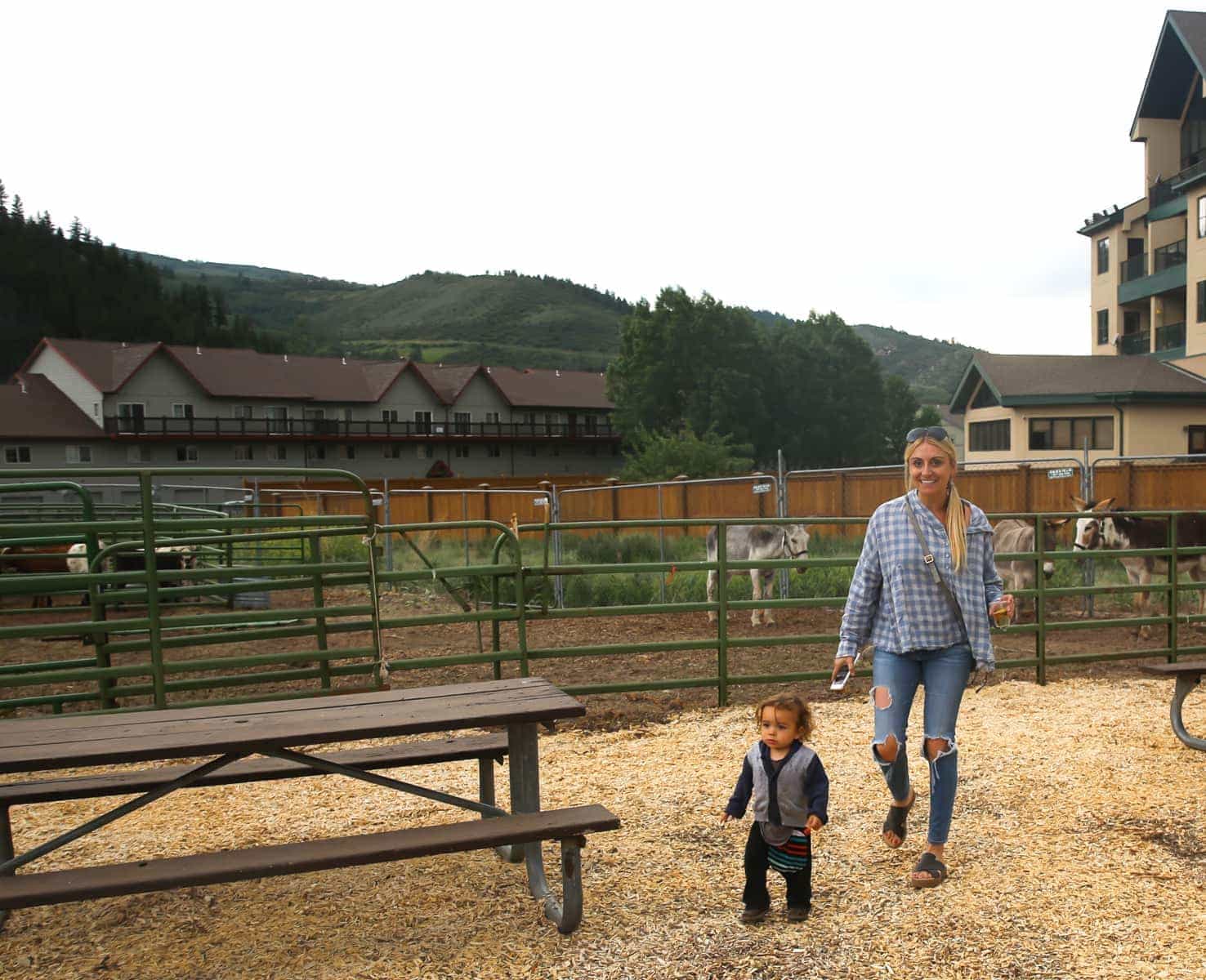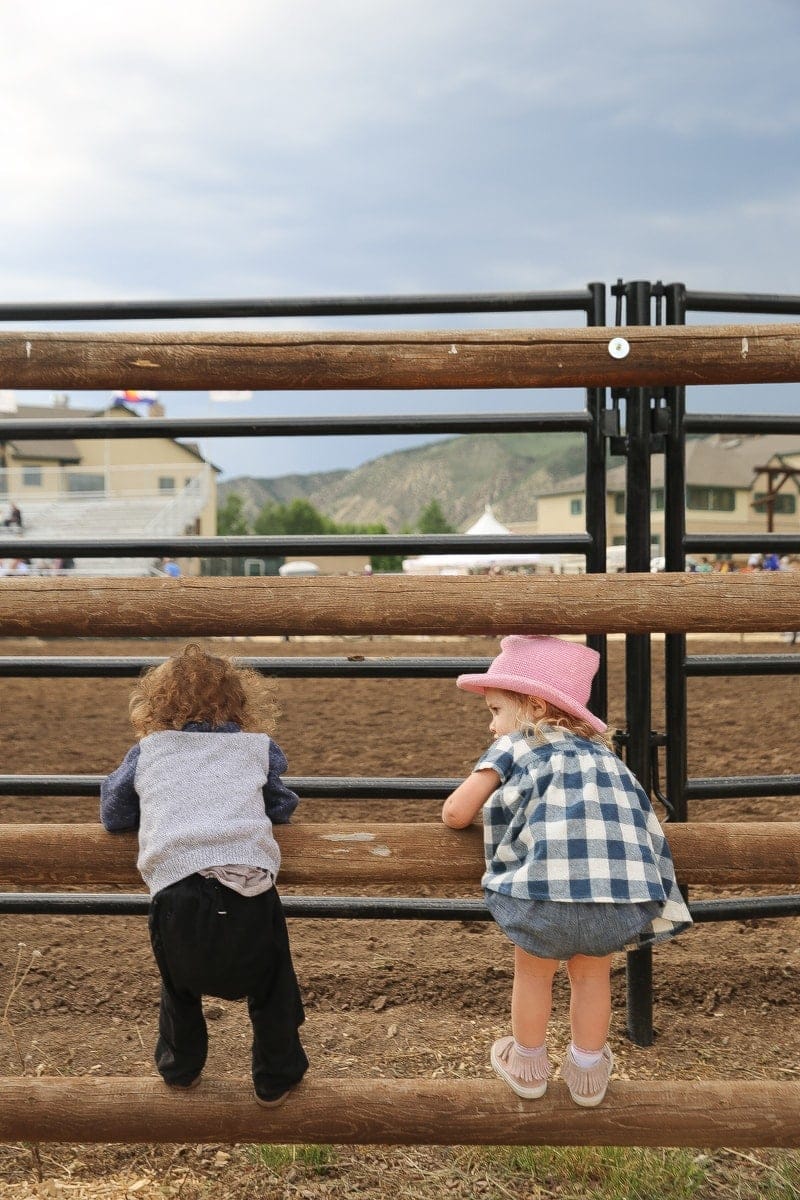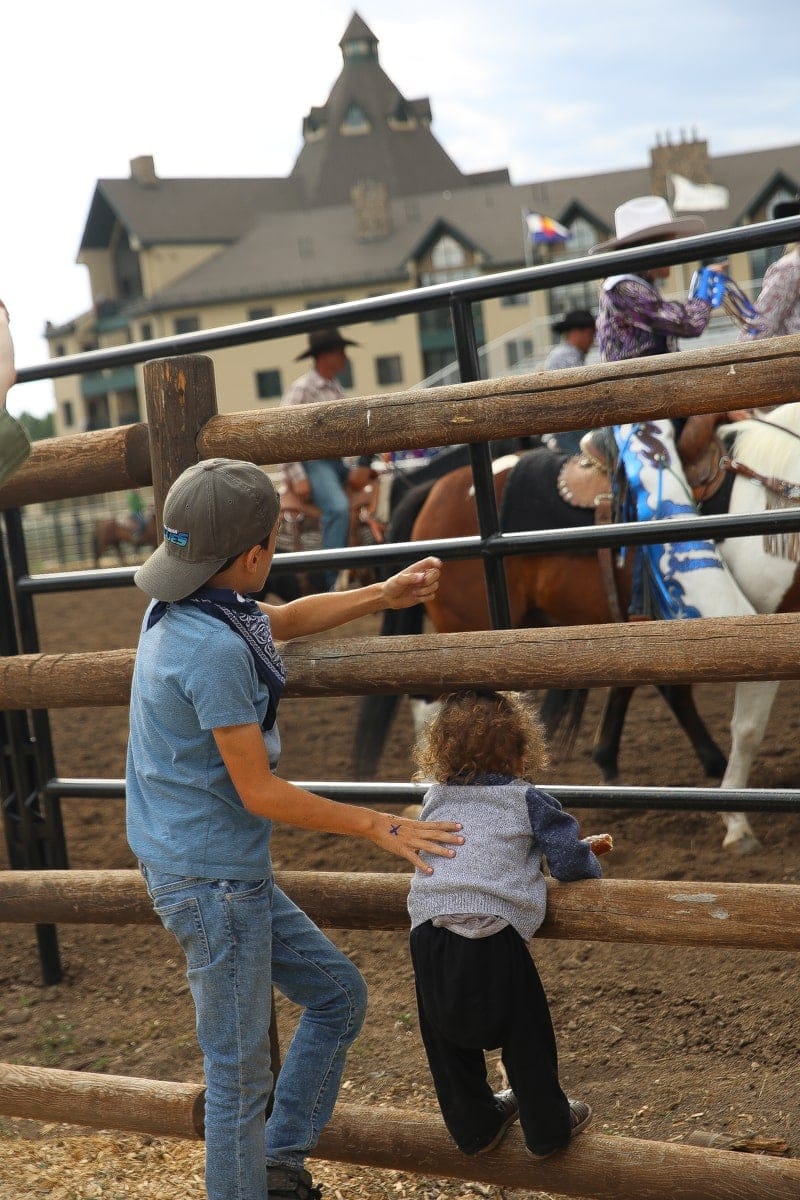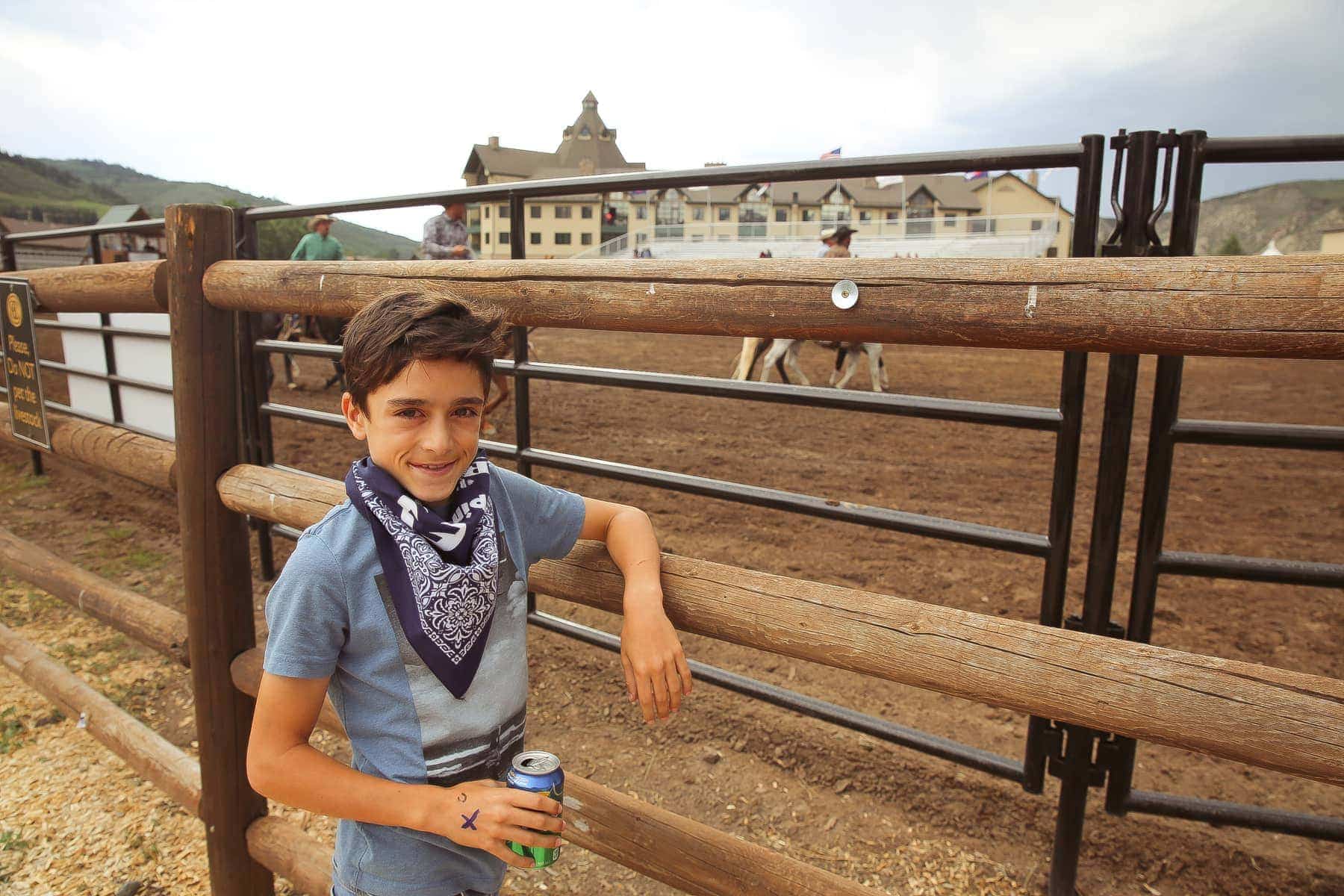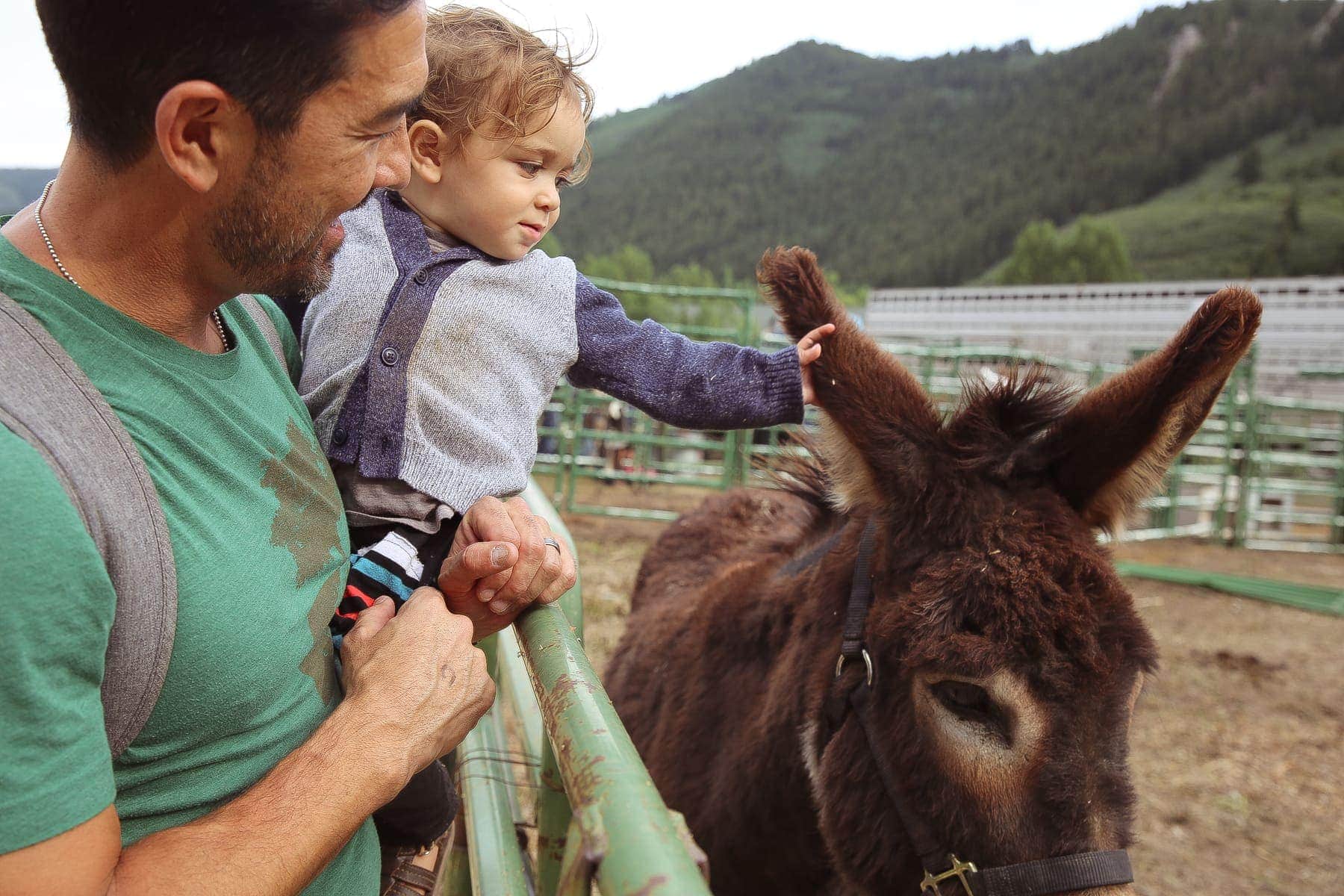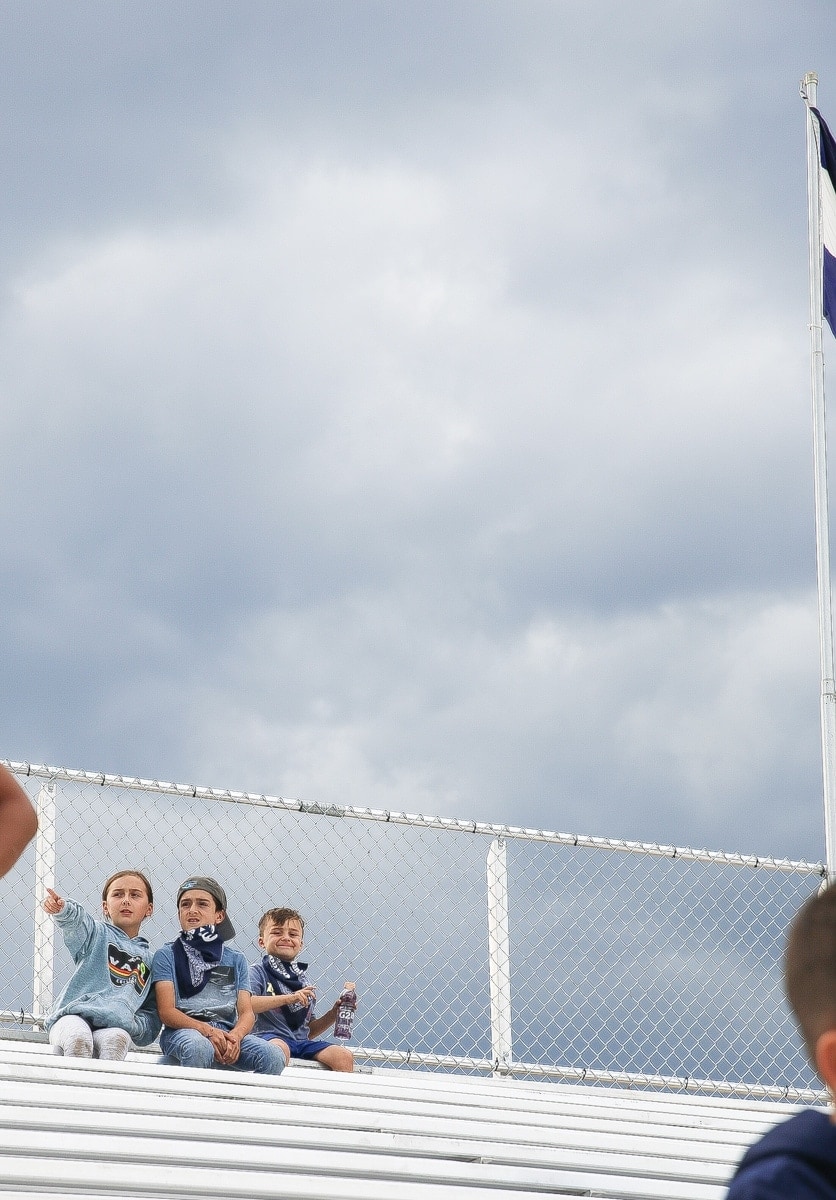 A Few Good Finds Along The Way
Colorado is filled with some of the nicest people, and when I find good folks with great products, it is my pleasure to share them with you. At my son's tournament, I walked past this super cool tent selling hats and we started chatting. Turns out Chris Bivona is from the Northeast like me, and followed his mother to Colorado. After building her her dream home, he started 8150 Lacrosse and Gear (8,150 feet signifies the elevation of Vail mountain). He also runs a non-profit lacrosse program which has about 300 boys and girls playing youth lacrosse. I saw his hats in several of the stores within the village too. You can see Chris's hats and gear here.
---
Denver has the largest city park system in the nation with 205 parks in city limits and 20,000 acres of parks in the nearby mountains.
---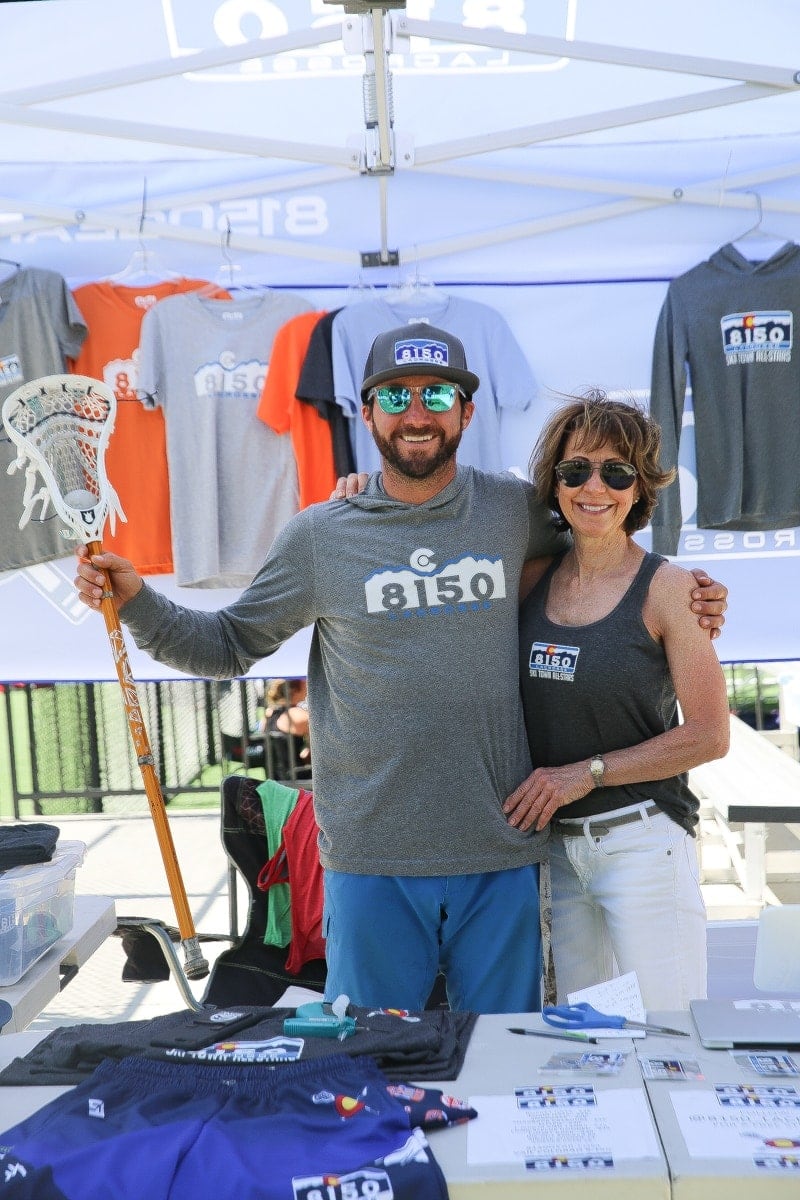 Another great find was this ultimate lacrosse bag by Laxgear. I was immediately drawn to their tent because their bags were not only cool in colors, but half the size of the bag we were currently using for travel. It holds everything you need, keeping all the gear in place with clever compartments. I loved the mesh netting on the side for dirty jerseys too. We will be using this bag for years to come. If your kids are into lacrosse, be sure to have the team check out this line of lacrosse bags.
---
Colorado has the highest mean altitude of all the states.
---
Making Memories in the Mountains
Colorado has certainly stirred a thirst to get out and enjoy every moment. Whether taking on the rapids, hiking the mountains, or wrangling a trout, there is so much to explore! Through Vail's summer line-up of expeditions, we now want to see and do more in this gorgeous mountainside oasis. A big thank you to all the kind souls we met along the way, this trip will forever hold a place in our hearts. Until we meet again, Vail, thank you for the new experiences and unforgettable memories made here!
---
Spanish conquistadors arrived in Colorado in the 1500s; they were the first European visitors to the area.
---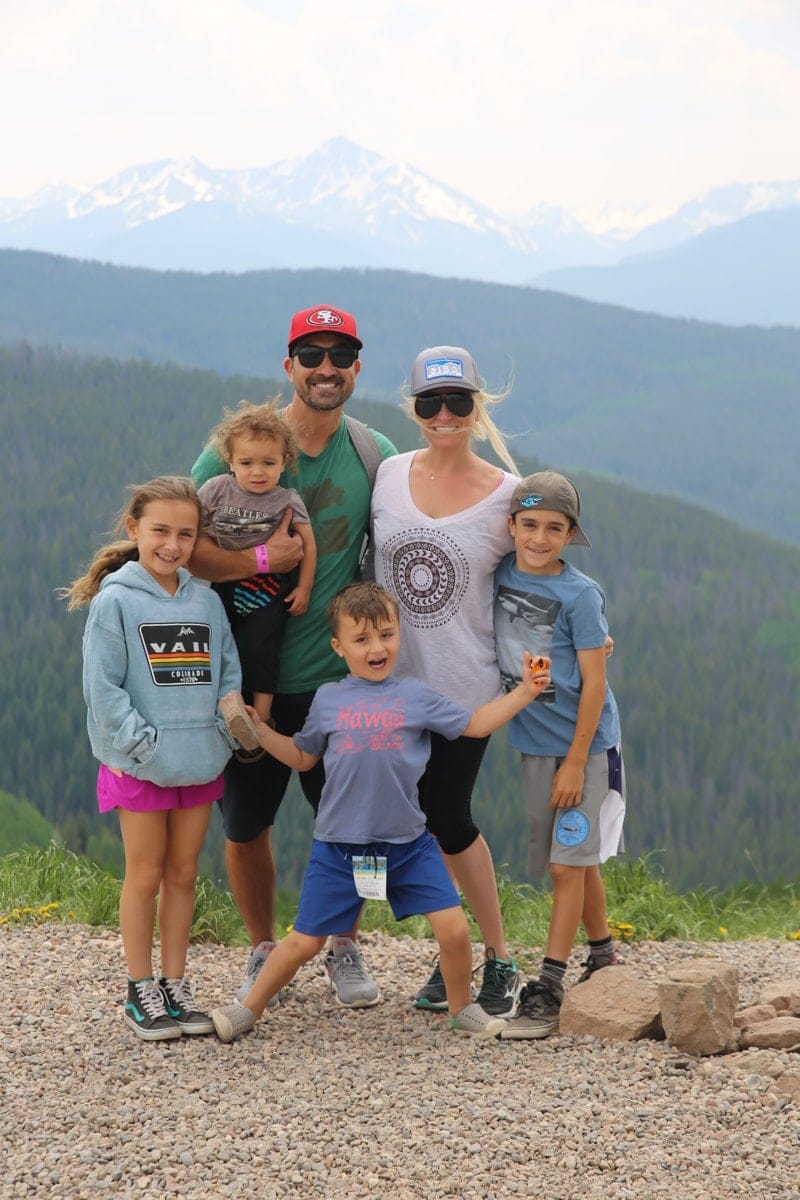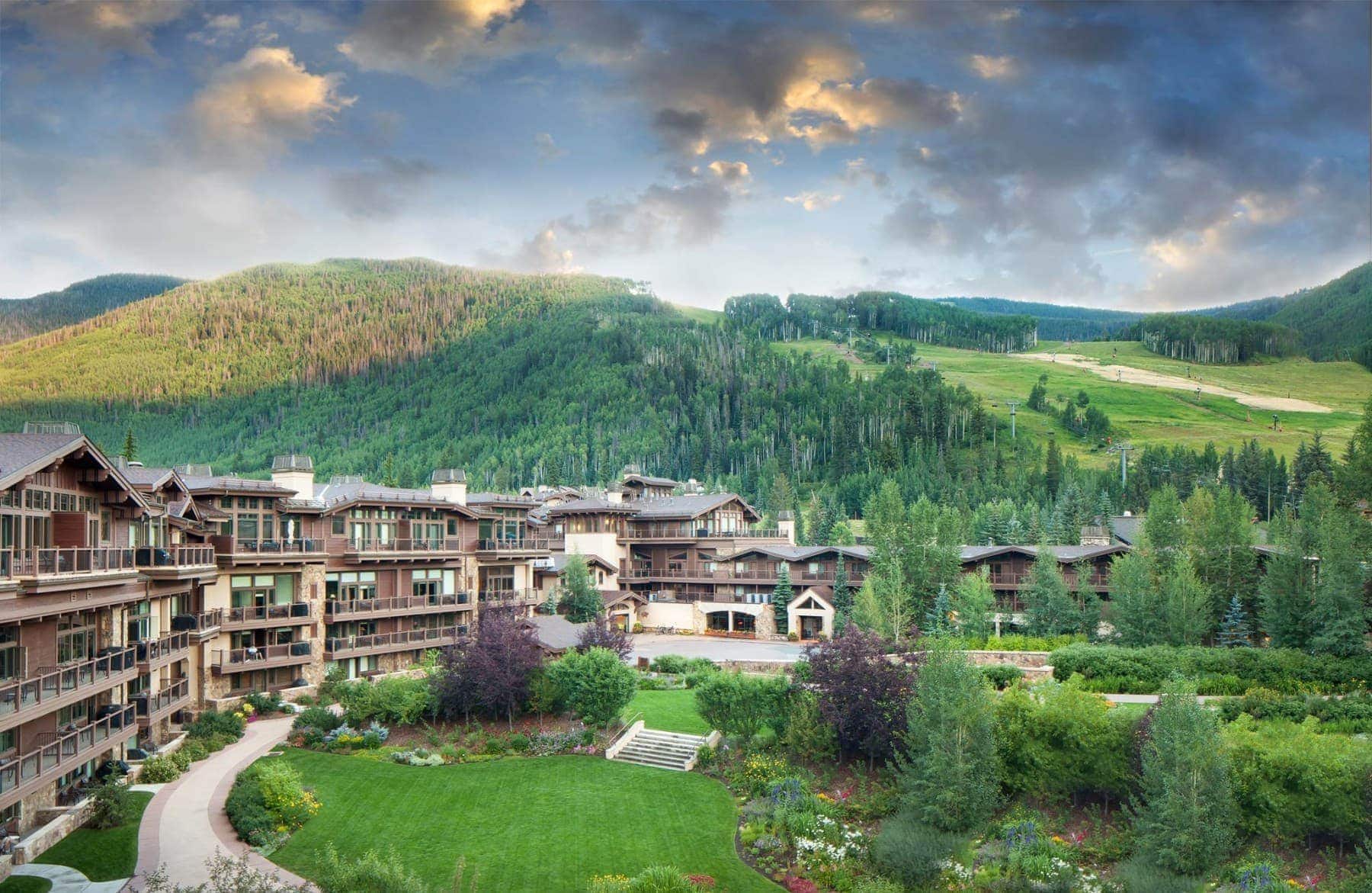 You May Also Like
9 Essentials for a Family Road Trip
Hotel Del Coronado: From Folklore To Modern Day Fairytale