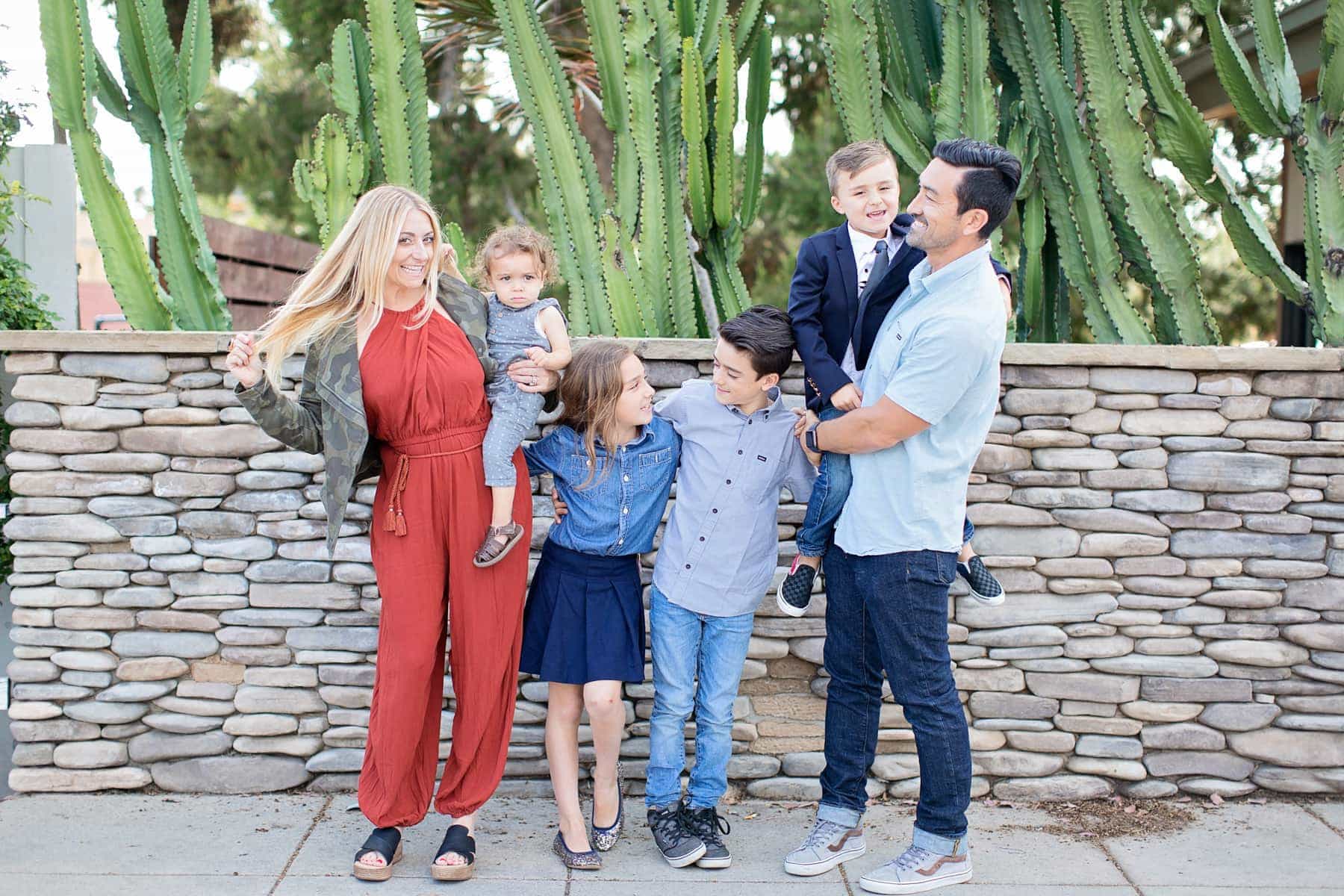 This post is in partnership with Warner Bros. Pictures!  Thank You For Sponsoring CityGirlGoneMom!
Kids these days thrive on encouragement and recognition, but more often than not, it seems the good ol' fashioned pat on the back just doesn't do it anymore. Time and again, my husband and I find ourselves going completely overboard to help support their dreams and wishes, and this time, it landed me upside down, hanging off of a raft in the the rushing rapids of Vail Colorado. Just after that horrifying experience, of which I'll further expand upon, I saw the trailer for THE HOUSE starring Will Ferrell and Amy Poehler, opening in theaters this Friday, June 30th. Timing couldn't have been more perfect. This film makes light of the ridiculous lengths parents go to set them up for success, and now I'm counting down the days until I can see it.
ALL IN
Recently, my oldest son was invited to be on a traveling lacrosse team. This whole travel thing wasn't too concerning to me, because our family likes to hit the road every now and then. What's a couple of day trips to Coronado, just 20 miles south? Plus, he's such a sweet, good hearted kid, with the most convincing big brown eyes. Saying no was not an option. Maybe I wasn't paying attention, or perhaps he didn't mention it, but Coronado was not the only place this lacrosse team was going to take us.
And just like that, we were a flying a family of six from San Diego to Vail, Colorado. In case you weren't aware, this was not cheap, my friends. Even worse? Mom has a dreadful fear of flying. When we arrived at the airport at 6 o'clock in the morning (because it's normal for a family of six with a toddler to wake up at 3:00 a.m. for a trip?!), I was completely caught off guard when TSA flagged me as a person of suspicion. Unbelievable! Cranky, pre-coffee, baby holding, stroller pushing mother of four.
They tested baby Brody and his carrier for explosives, and within a minute I was being felt up by female security. By the time we boarded our flight, I was near hyperventilation stage as the flight attendant told me babies weren't allowed in laps in the front row, and I would have to switch seats with whomever would be willing to switch. So much for the upgraded costs to sit together. I was now at the mercy of anyone who would switch seats, and it terrified me to be away from the rest of the family.
"Ain't nothin' gonna break a my stride
Nobody's gonna slow me down, oh-no
I got to keep on movin'"
BREATH IN… BREATH OUT
I'll spare you the rest of the details, but we eventually made it to Vail. What a gorgeous place to spend some time in the great outdoors. My son's lacrosse team and their parents decided to go white water rafting. Maybe a little aggressive for kids his age, but those big brown eyes gazed my way and I was butter, all over again. "Mommy, I want to go". "Of course, son." I obliged, and next thing I knew City Girl went Wyatt Earp.
The rivers in Colorado are so mighty, they could take on the Titanic. After just five minutes into the white water, I made a simple request: "Can someone pull this raft thing over and get me an Uber?!" I was done. They laughed. And I cried. Our guide, Crosby, had a name for every rapid we would face, and yelled with military force "Brace yourselves for a "Box Full of Fluffy Kittens!" That's when I knew I was going down. Up went the raft, and to the side we crashed. I had fallen prey to 'Fluffy Kittens', getting smashed in the face by every single one of them. Before I could even see straight, I was hanging off the side of the raft, and soon floating down the river. After my bottom brushed up on several large boulders, Crosby reached down and pulled me in. Sweet Jackson gazed my way to see if I was okay, and I respond with the battle cry of the Marines, "Oohrah!".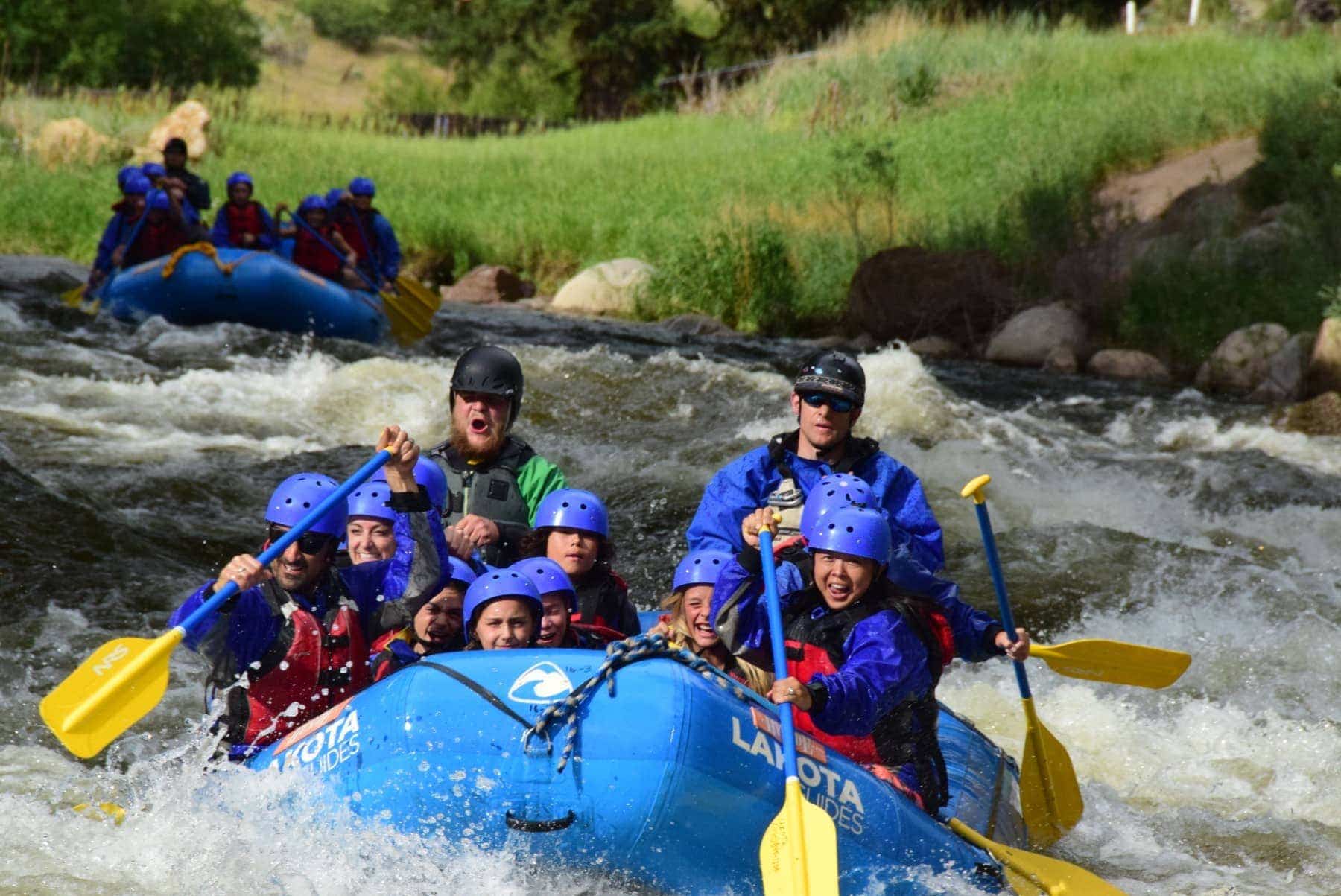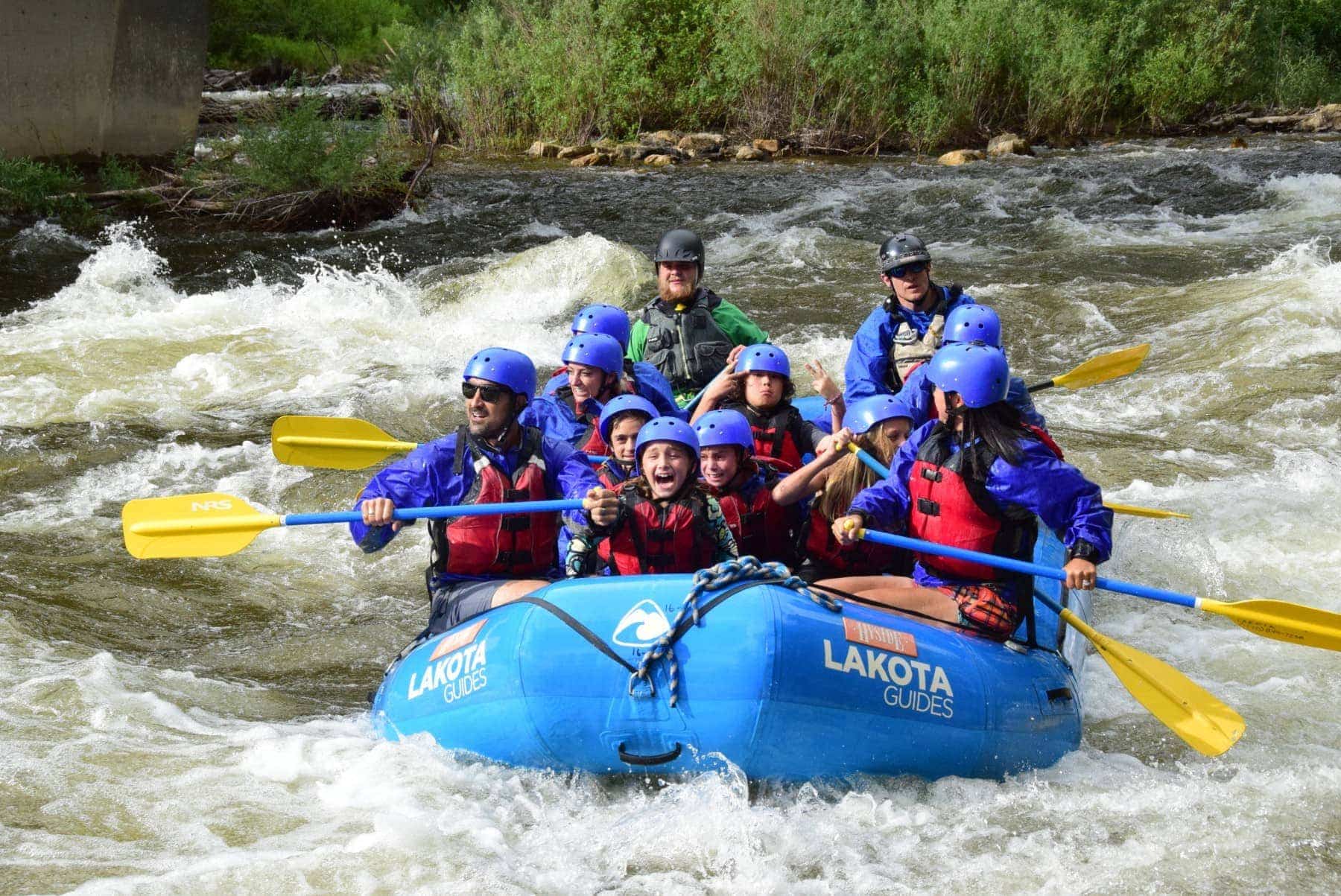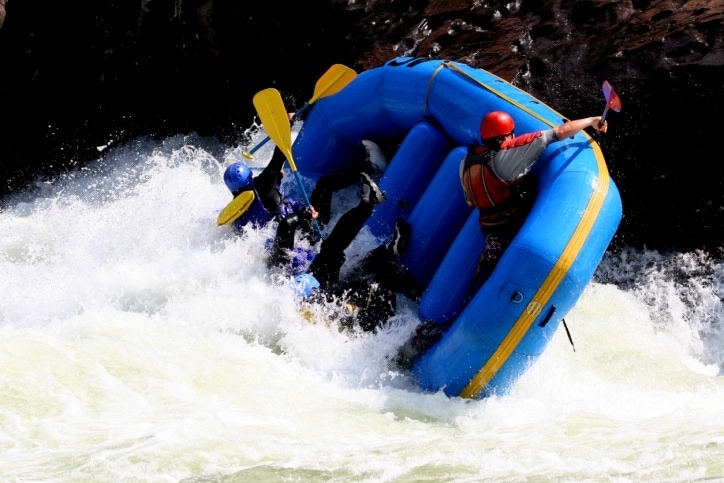 THE HOUSE- In Theaters June 30th
Like Bobby and me, Scott and Kate Johansen (Will Ferrell and Amy Poehler) go the distance to fulfill their kids' dreams. They may not have taken on Mother Earth, but they lose their daughter Alex's college fund and become desperate to earn it back so she can pursue her dream of attending a university. With the help of their neighbor Frank (Jason Mantzoukas), they decide to start an underground casino in his house.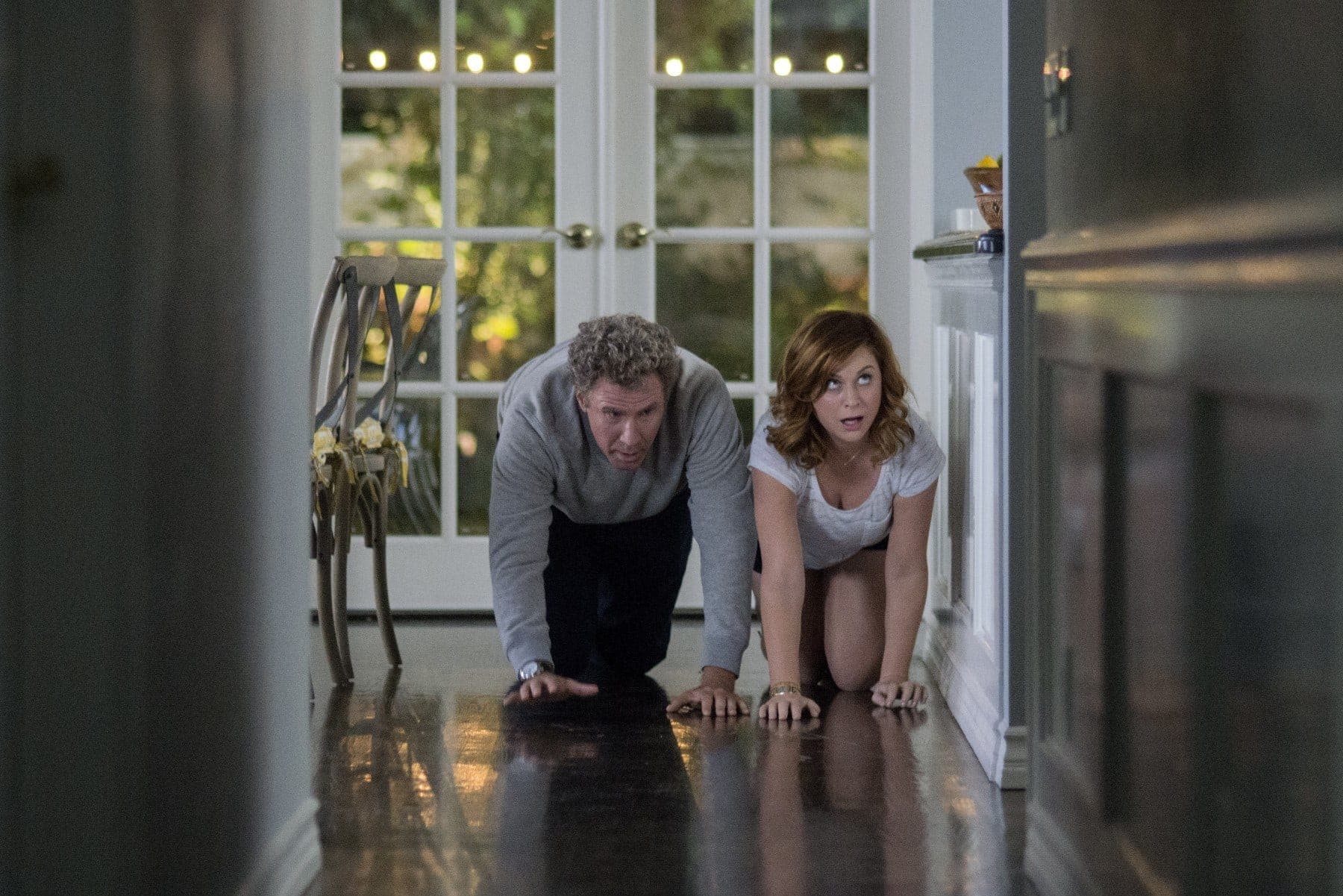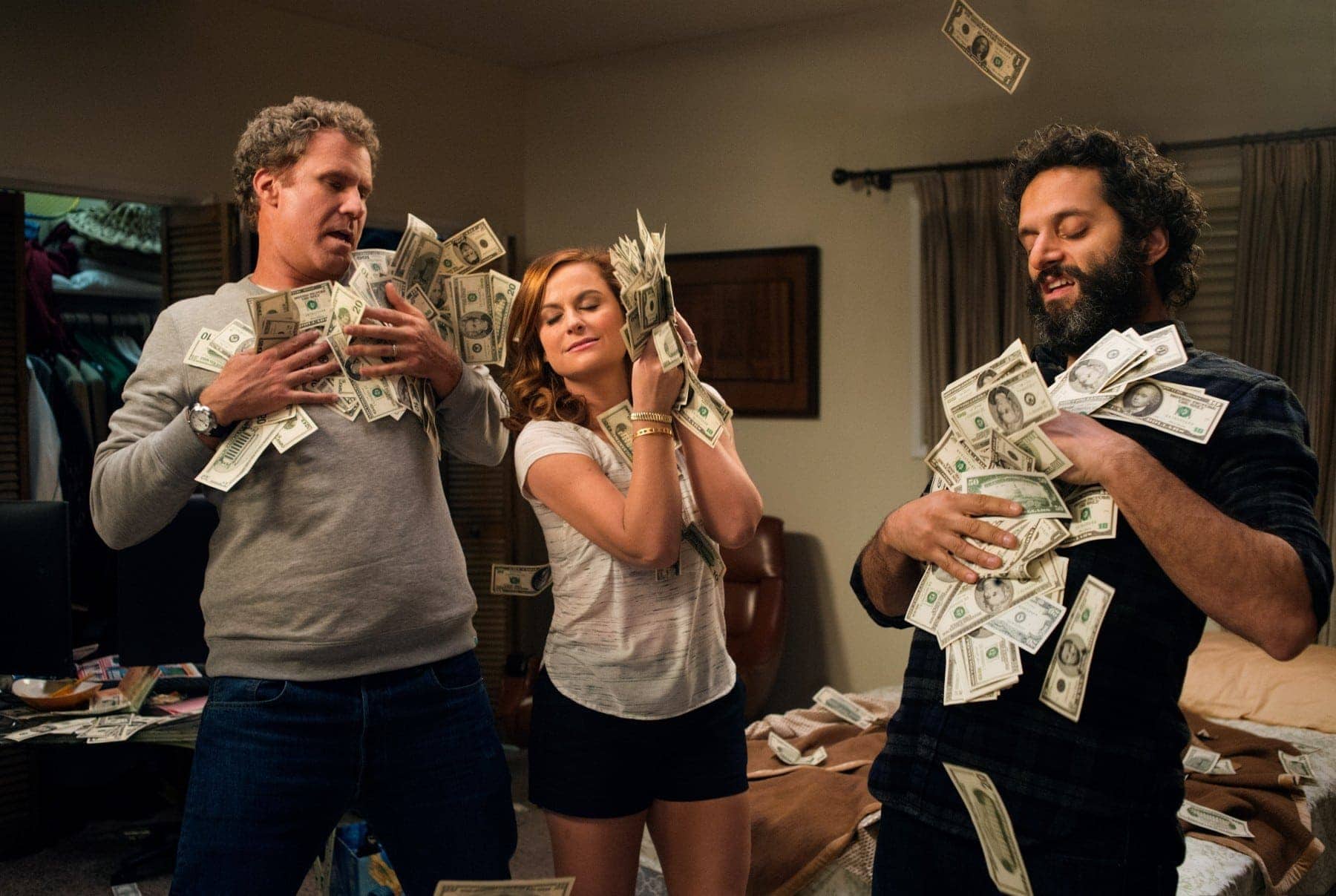 I couldn't be more thrilled to see THE HOUSE, and I think so many of you will relate. And if you think I am the only one feeling pushed to the limit (or going overboard – literally) for my children, hear this. My husband, too, recently got suckered into dancing in my daughter's dance recital. I can assure you that after a long day of pulling teeth, the last thing Bobby wants to do is go to dance practice. He did this (with minimal complaints) weekly for a month, and later had to perform with her in front of a filled auditorium. I have to say, his dance performance came in at a close second to my comedy routine floating down the rushing rapids of Colorado.

On June 30th, THE HOUSE will make us all feel a little better about the distance we go for our children. I have a feeling Scott and Kate are going to set the bar pretty high, making us all seem a little more normal in this crazy world we call parenthood.
This post is in partnership with Warner Bros. Pictures!  Thank You For Sponsoring CityGirlGoneMom!
Tips for Parenting In Style...
Never boring, always awesome. Keep up to date with the latest from City Girl Gone Mom.