Our teens can be tricky to shop for as they discover new interests, trends, and start exploring who they are. Make your holiday shopping easy this year with this helpful gift guide. There's such a wide-range of items that you'll be able to find that perfect gift to fit your teen boys.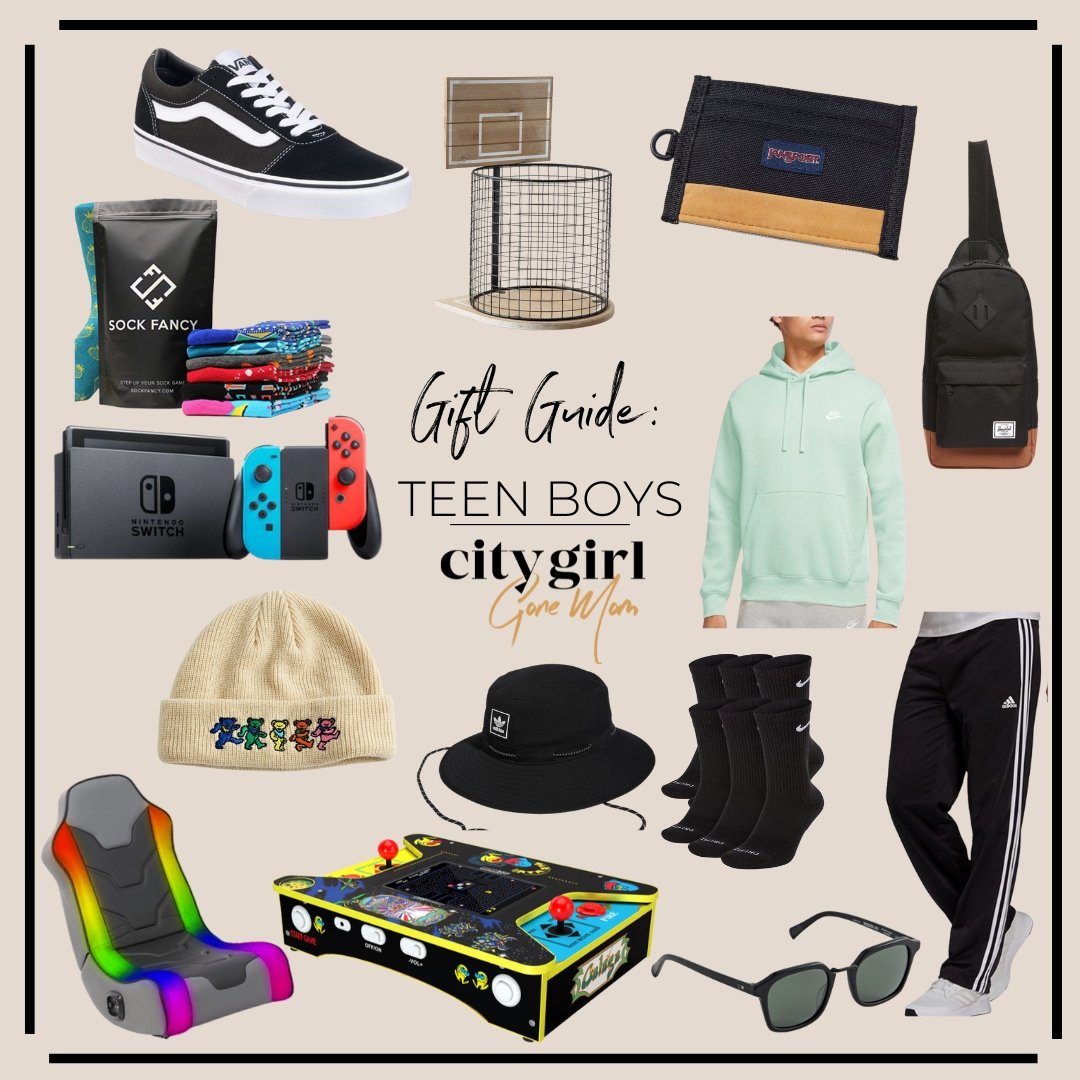 Nike Fleece Hoodie
This Nike fleece hoodie is a closet staple no matter the season. It's cozy, oversized, and comes in a bunch of colors to choose from.
Nintendo Switch
If you want to splurge this season, any gaming equipment will always be a hit. My kids love their Nintendo Switch, especially on long car rides, because they can play with each other.
Gaming Chair
I've learned that a normal chair will not do for long gaming hours! This X Rocker Gaming Chair has a comfortable fit for a fun day of gaming and extra features like speakers and LED colors to enhance the experience.
Nike Socks
If your teens are as active as mine are, you'll know that they go through socks like crazy. Especially during sport seasons, this pack of Nike socks is a no-brainer!
Otis Sunglasses
These modern frames will never go out of style. A classic pair of sunnies, like these Otis sunglasses, are essential, and these are polarized for extra eye protection.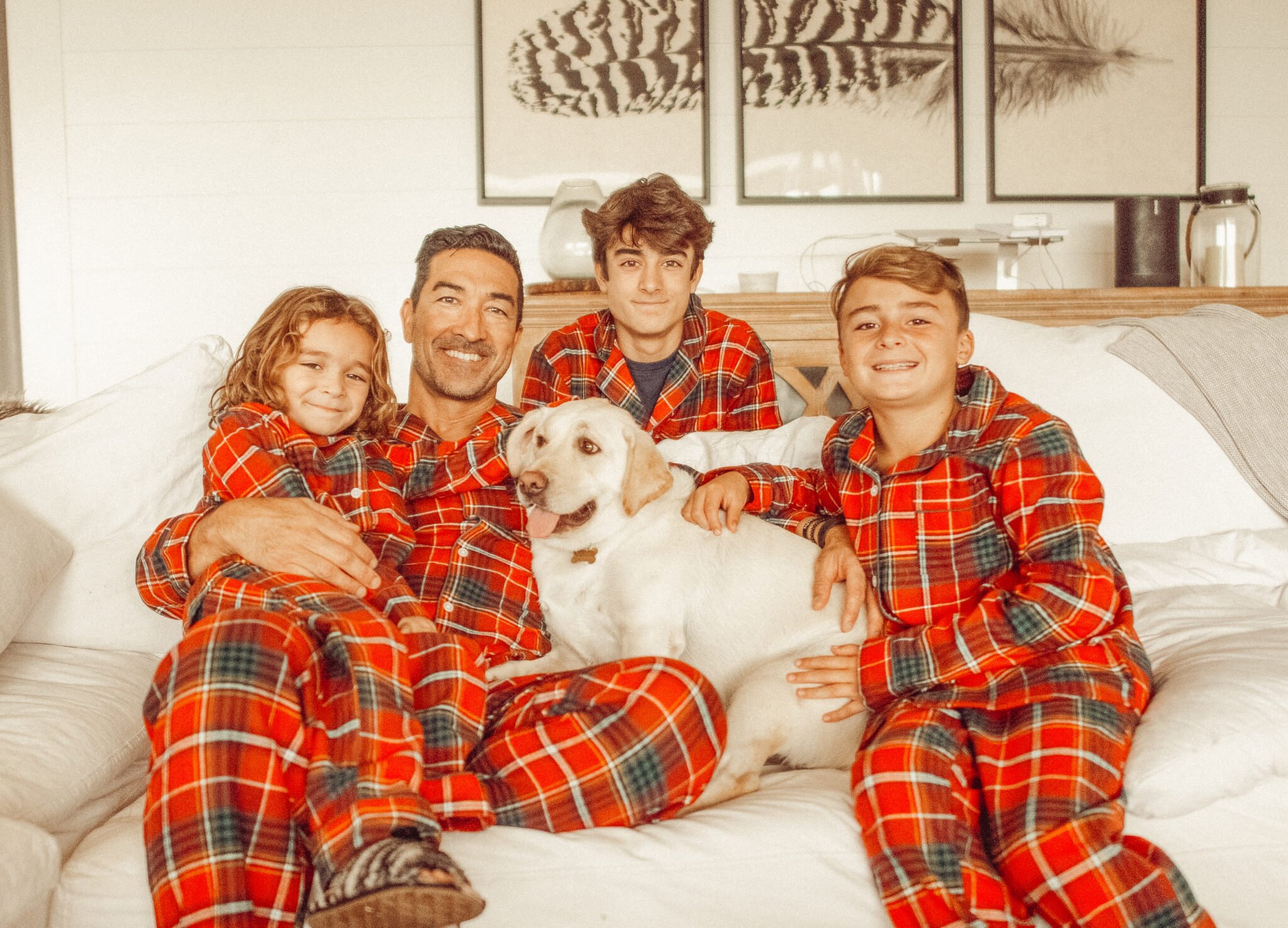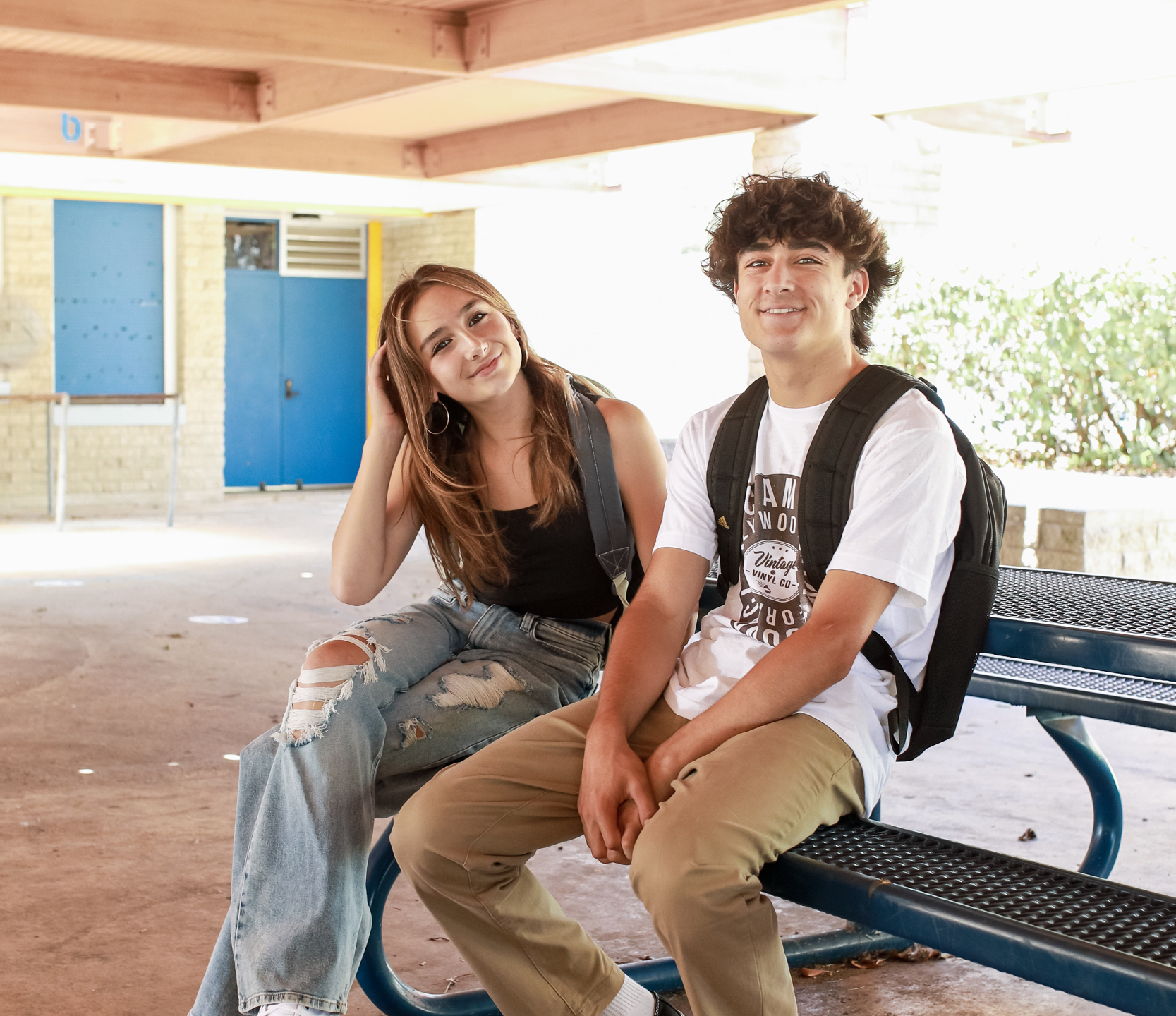 Adidas Bucket Hat
Bucket hats are everywhere! Get your teen their own trendy accessory with this Adidas utility-style bucket hat. Plus it comes with an adjustable strap.
Grateful Dead Beanie
I love this classic knit beanie because it comes with an embroidered Grateful Dead design. Whether they're a fan or not, your teen will love it, too!
Adidas Track Pants
There's nothing more classic than a pair of Adidas striped track pants. My son Jackson lives in these, especially when he's going to and from practice every day during the school year.
Vans Sneakers
Vans are those quintessential streetwear sneakers that will always be timeless. Our kids love their shoes, whether they're laced up or slip-ons.
JanSport Wallet
As your teen starts to inch closer to adulthood, gift them a wallet to keep track of their money, cards, and practice responsible spending! This JanSport Wallet pairs perfectly with their classic backpacks.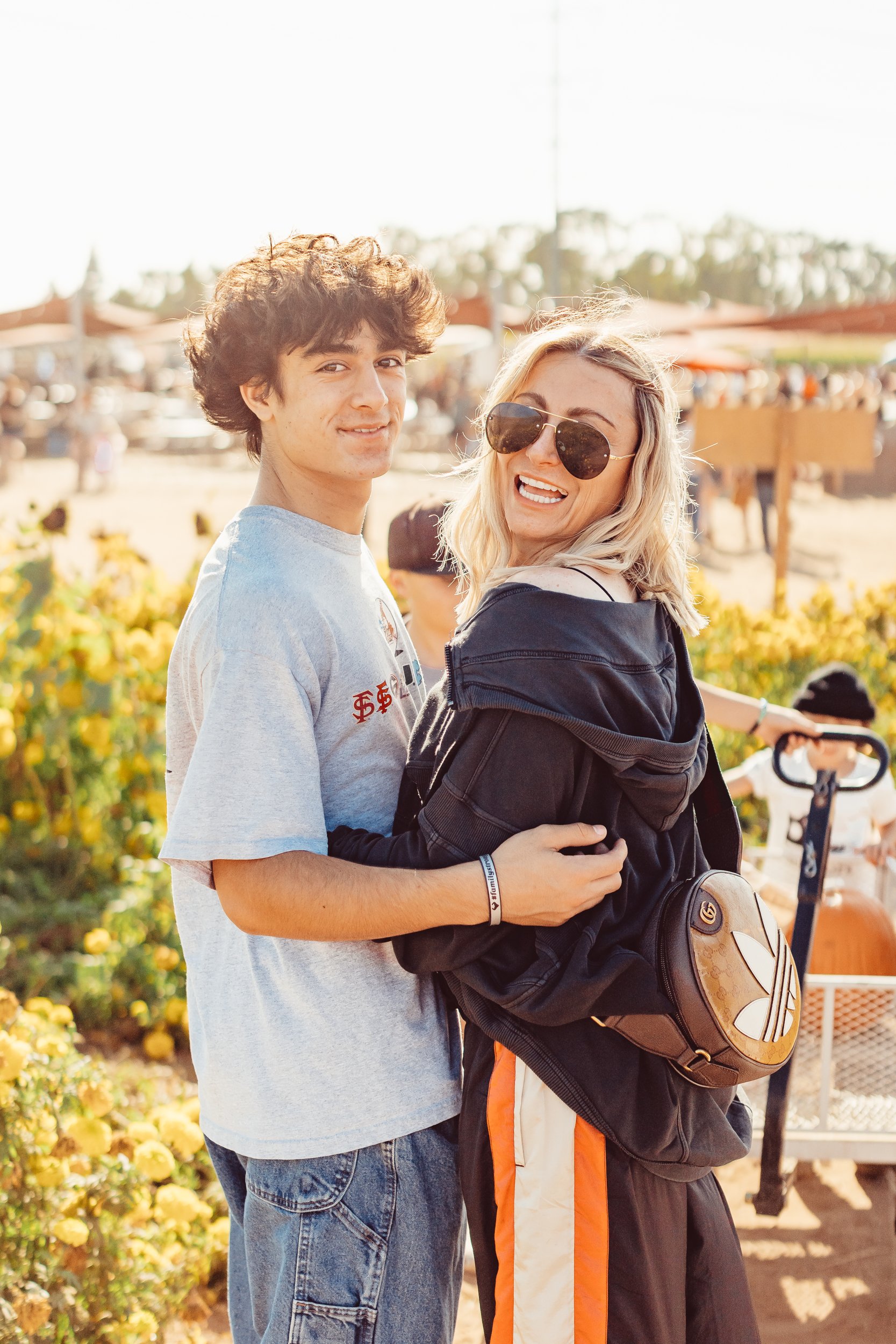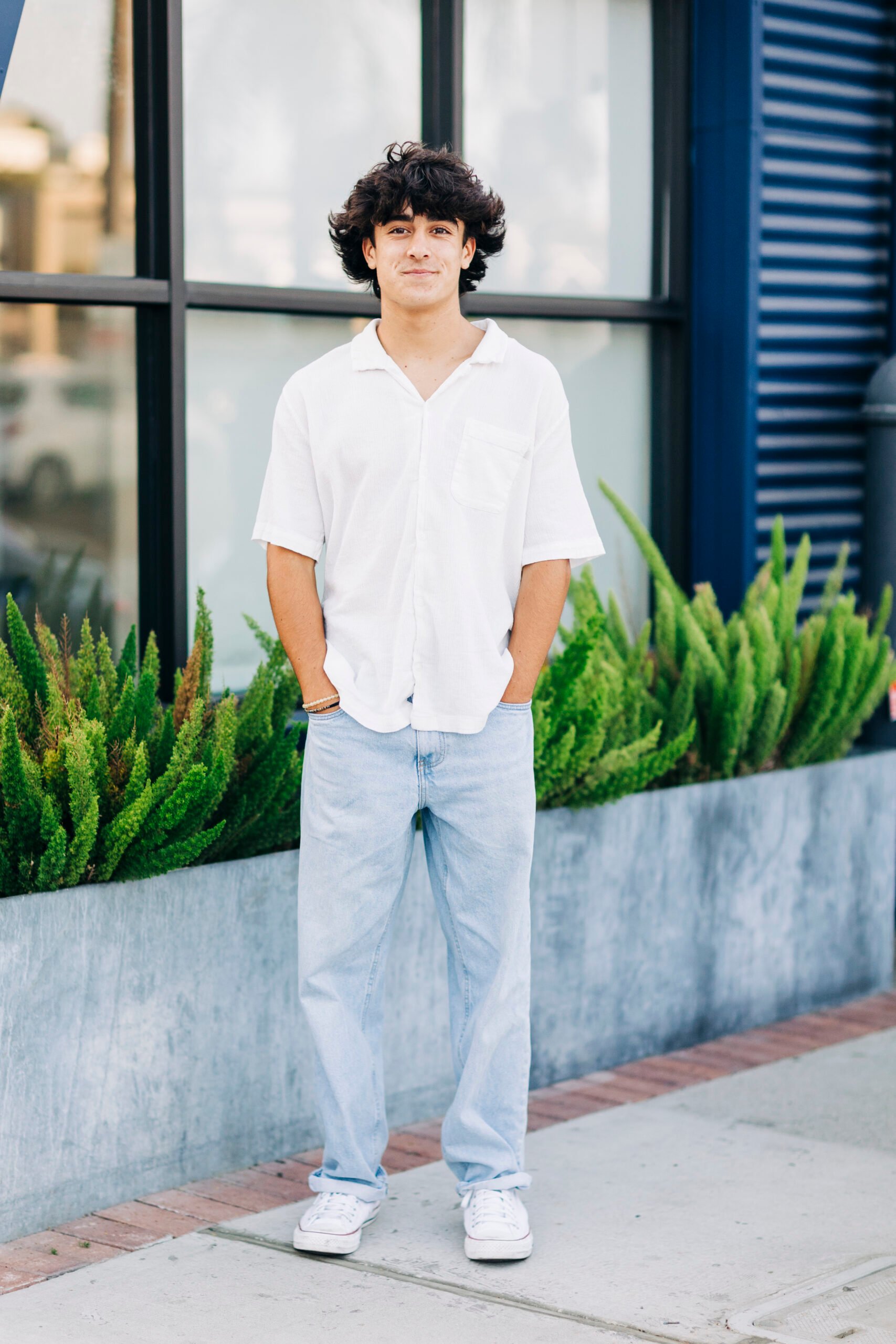 Pac-Man
Pac-Man never gets old! Give a gift that the whole family can enjoy with this multi-player Pac-Man game console. It comes with six additional games and hours of fun.
Converse Sneakers
If you're more of a Chucks fan instead of Vans (we love both), this collab between Comme des Garçons PLAY and Converse is such a fun twist on the classic high-tops. It features a cute heart graphic design with the quality and style of Converse high-tops.
Herschel Supply Co. Sling Pack
A more modern take on a backpack, this Herschel Supply Co. Sling Pack makes school life easy, whether they're wrapping up high school or entering their college years.
Surprise Sock Subscription
Gifting socks doesn't have to be boring! Sock Fancy makes it fun with a monthly subscription for a different mystery pair of socks with bright patterns and colors.
Basketball Wastebasket
For the sports fan in the family, this basketball wastebasket is such a unique gift! Designed to look like a basketball hoop in a compact, wireframe style, tossing the trash has never been more fun.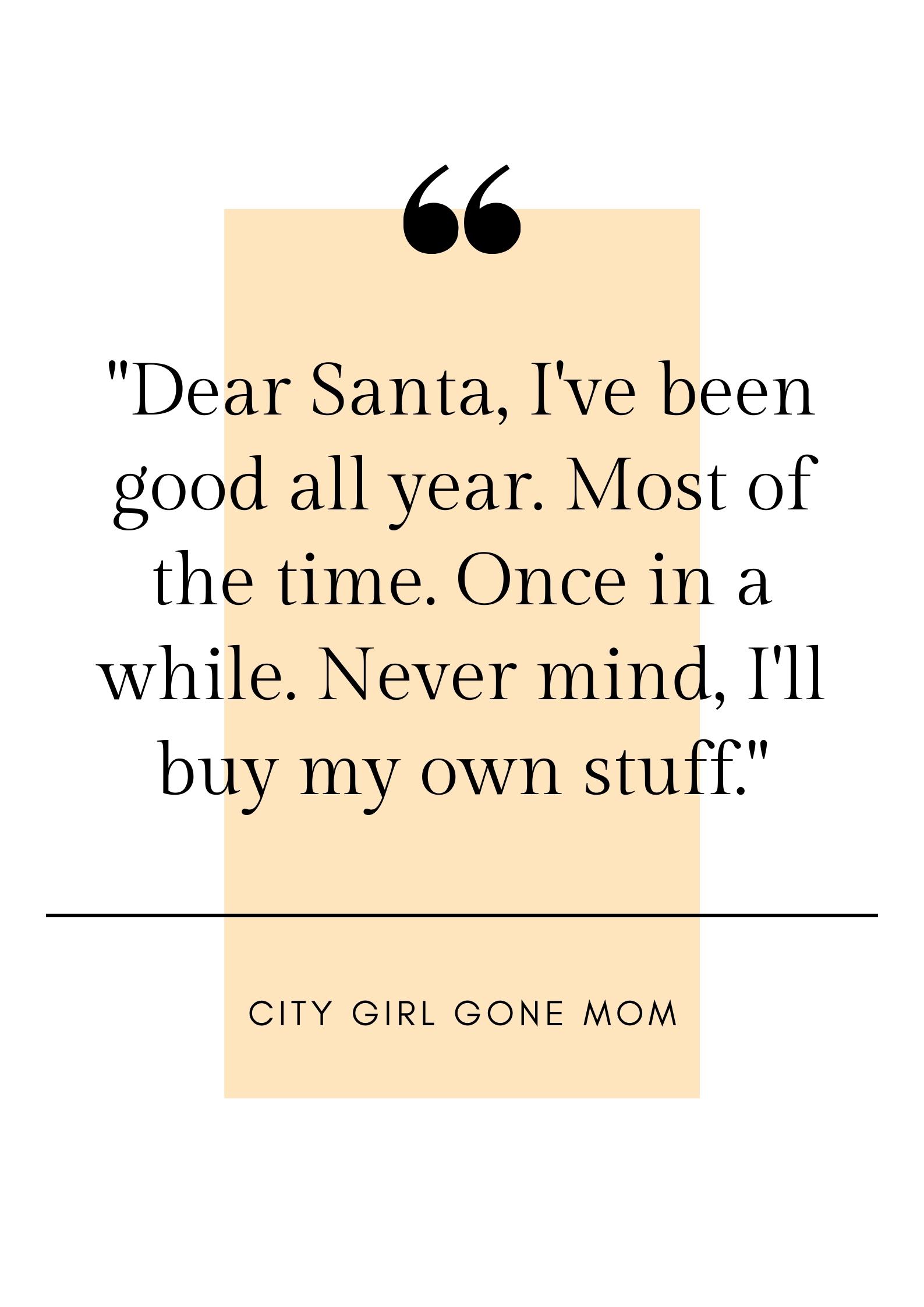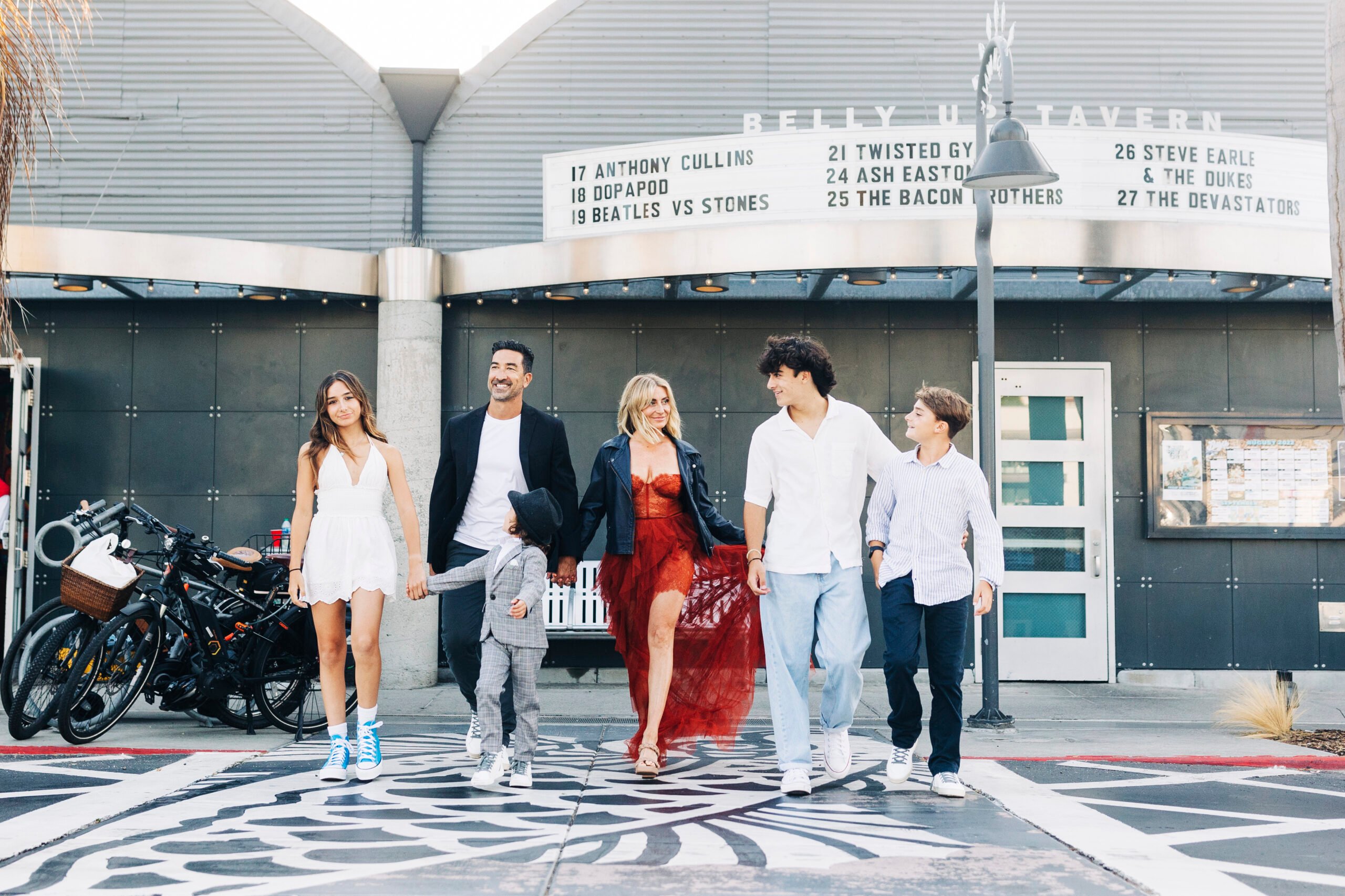 Tips for Parenting In Style...
Never boring, always awesome. Keep up to date with the latest from City Girl Gone Mom.