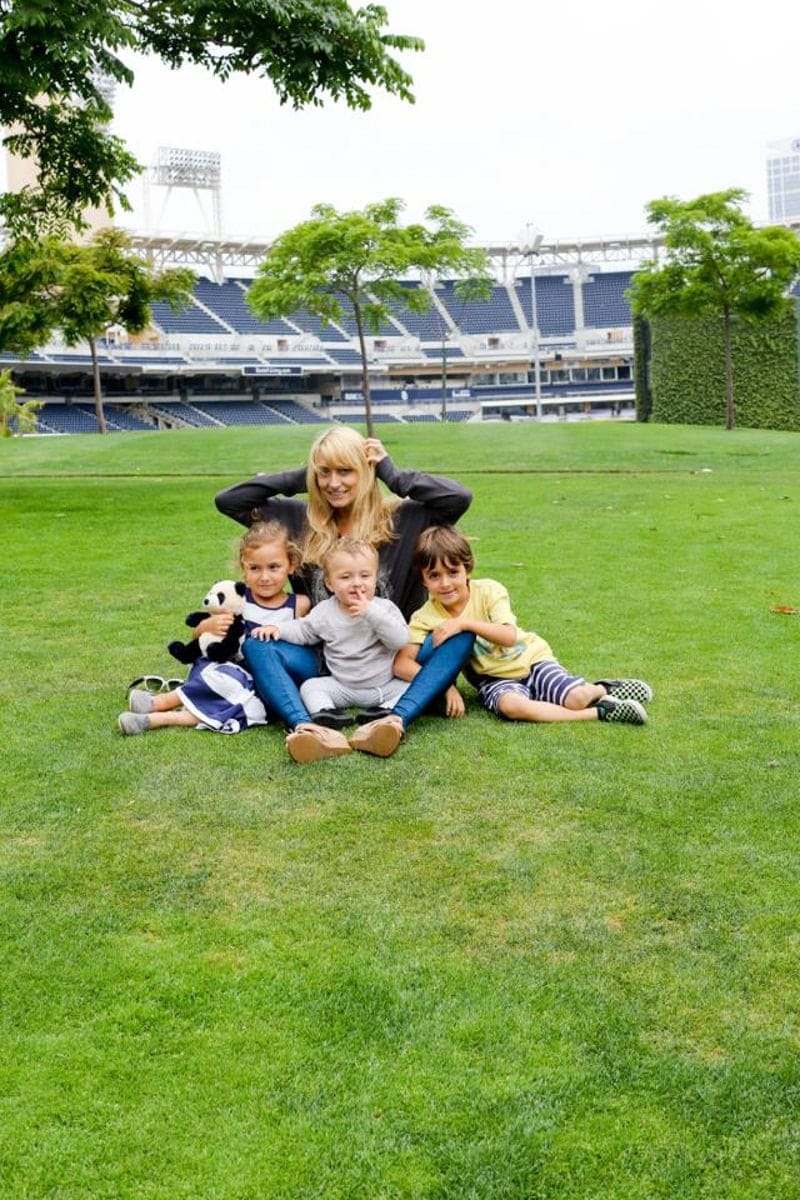 As a baseball fan, I could remember frequenting Yankee stadium with my grandmother when I was a kid.  She just loved the game, the 7th inning stretch and was quite the dedicated fan.  While bar tending in college, you could be sure everyone knew my grandmother.  She brought trays of Italian food for everyone at the bar and cheered the Yankees on.
Now that I am married to yet another baseball fan, going to several games throughout the season, is something we love to do as a family.  Most stadiums offer complimentary admission to children under 36″ in height, provided they are accompanied by an adult with a valid ticket. These children must sit in the lap of the accompanying adult and not occupy an additional seat.  Because a child in your lap for 9 innings is not the most ideal and comfortable situation, you may want to get your child a seat or sit in a more kid-friendly area.
Here in San Diego at Padres Stadium we have a section called Park in the Park where the kids can run free, play on a jungle gym and take in the game on the lawn with a picnic blanket.  I like this section a lot because of my wild 3-year-old.  He can run, whine and have a tantrum and I don't have to worry because the same thing is going on with the family next to me.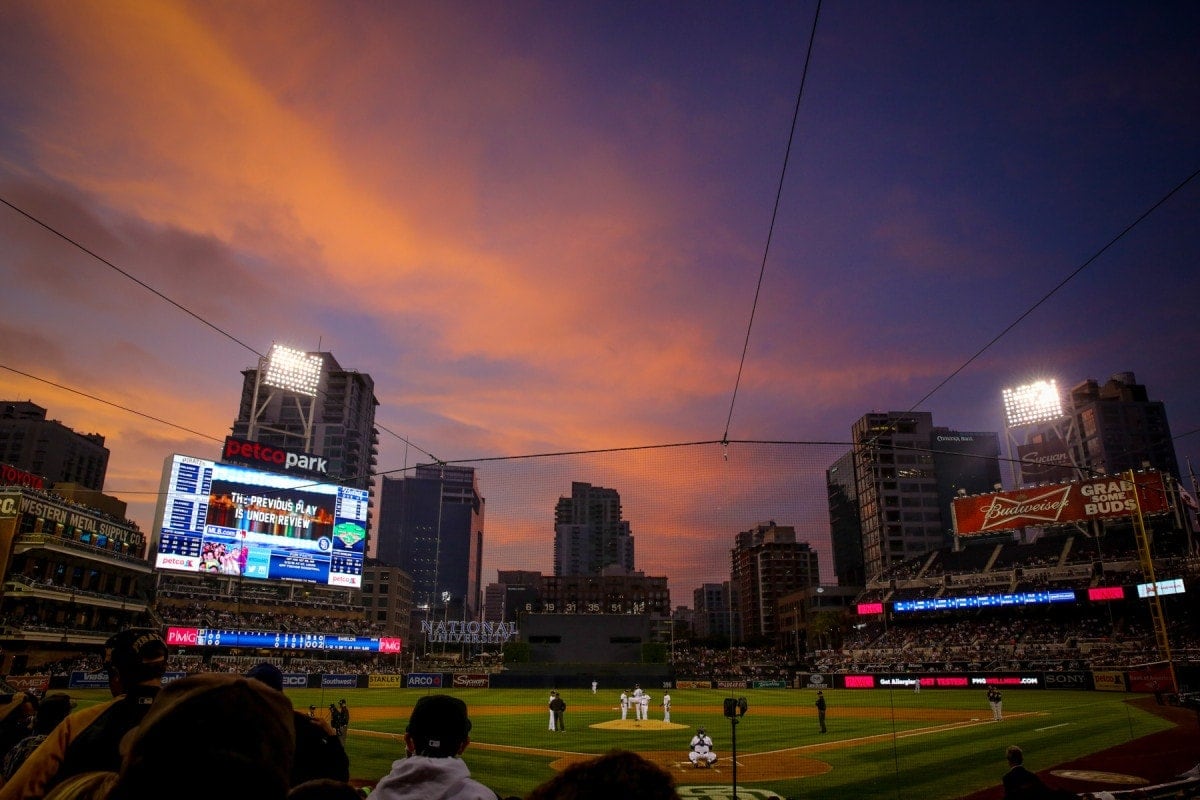 A really cool safety measure I noticed is an ID bracelet offered at the fan accommodation booth in case your child gets lost.  I seem to always need my stroller for little Roman who still naps on the go.  You can also store your stroller at that same booth before going to your seat.  If you can at all avoid taking it in, try to leave it behind.
I found these portable booster seats online.  I thought these were great choices if your kid needs a little boost.
---

KIDS FIRST® Faux Leather Portable Kids Dining Chair Booster Cushion Soft Baby Booster Seats (Green)
---

Keekaroo Cafe Booster – Chocolate
---
Our experience raising kids in San Diego with all major sports surrounding us has been a dream for my husband.  He loves this compared to the minor leagues he grew up seeing.  One perk is we are friends with the hitting coach and he and his wife Jana are some of the most generous people we know.  They care so much about children and showing the kids what its like to be part of the game.  Lucky for us we got to meet the players at the end of Saturday's game. And of course PADRES WON!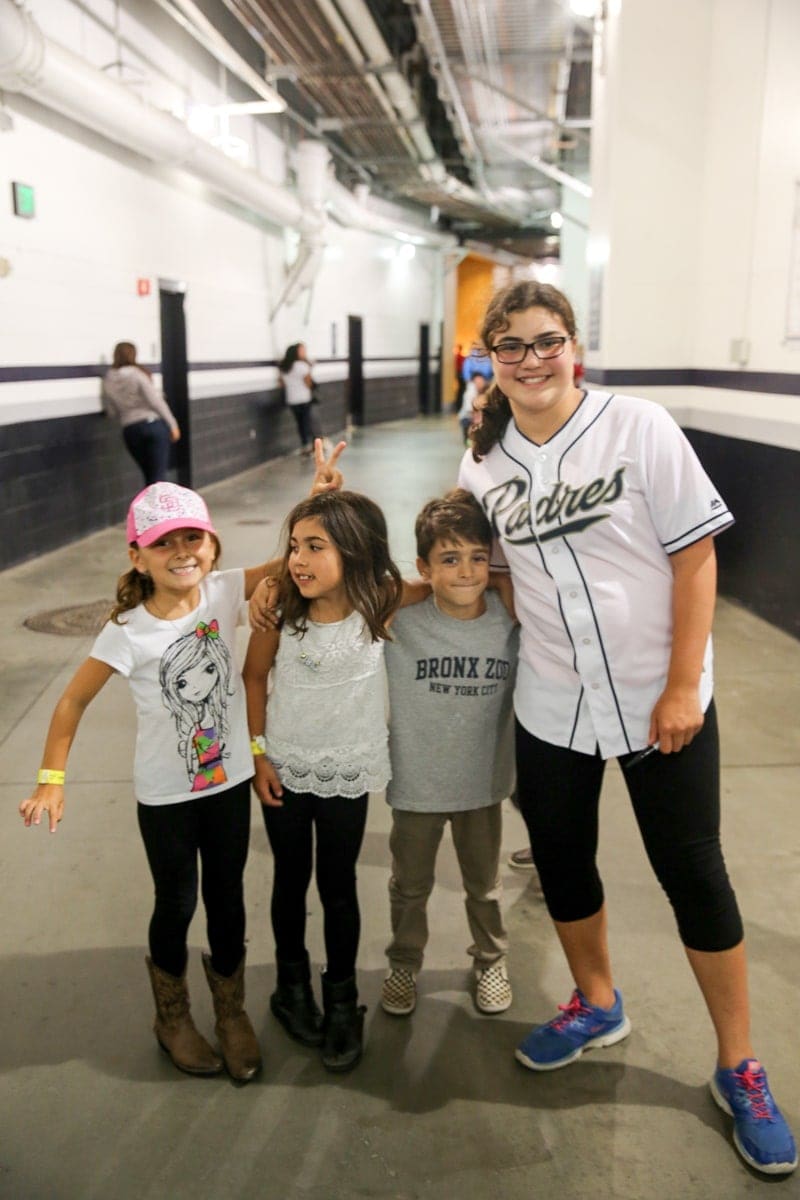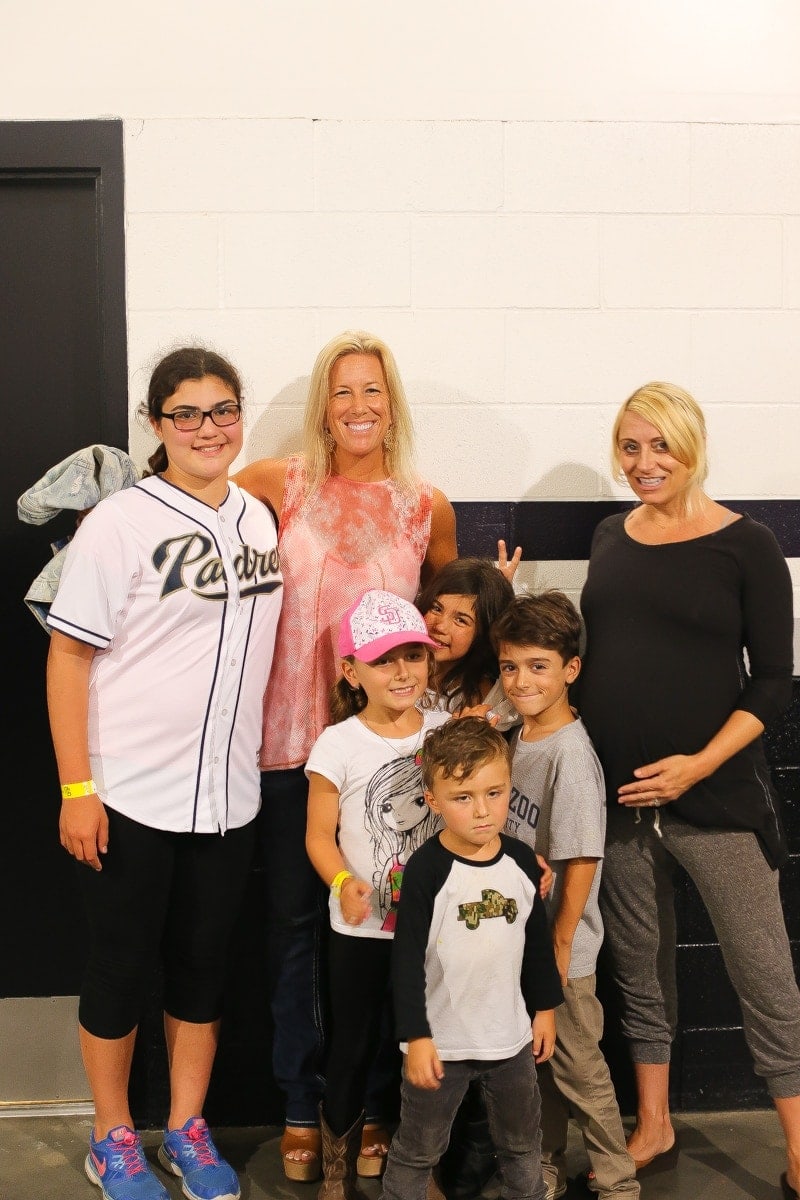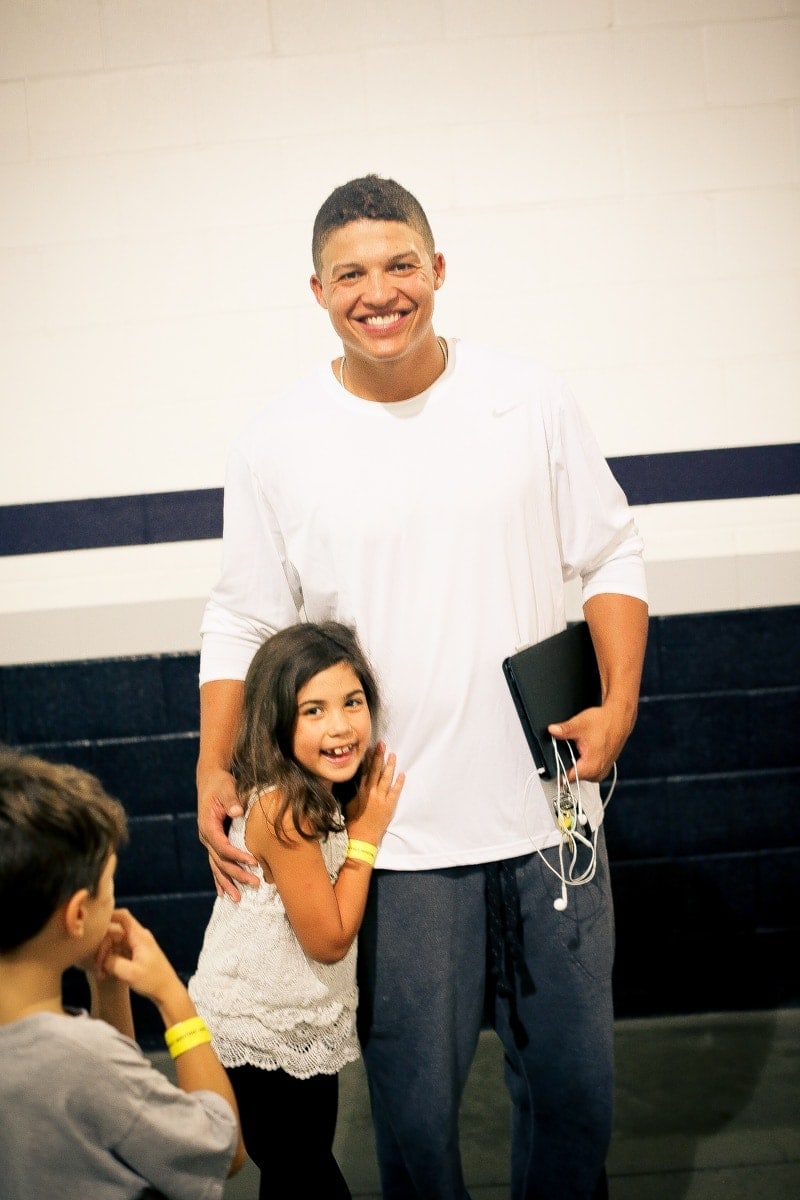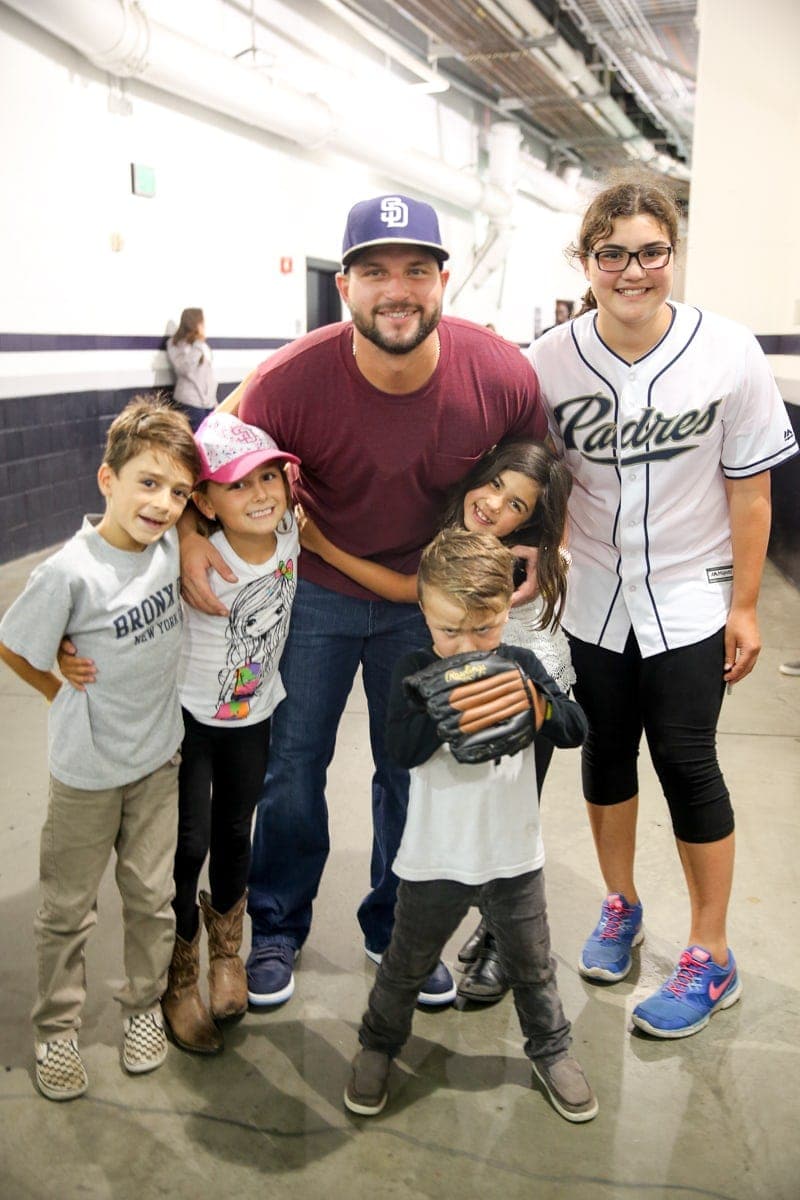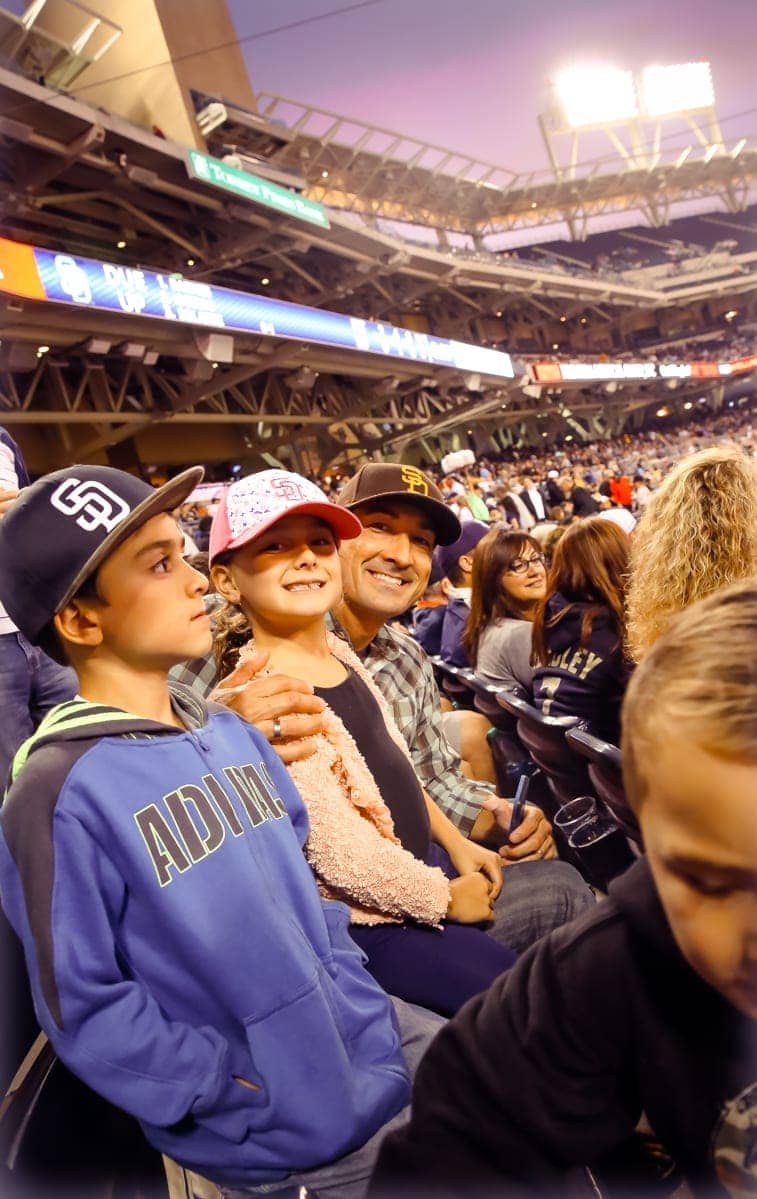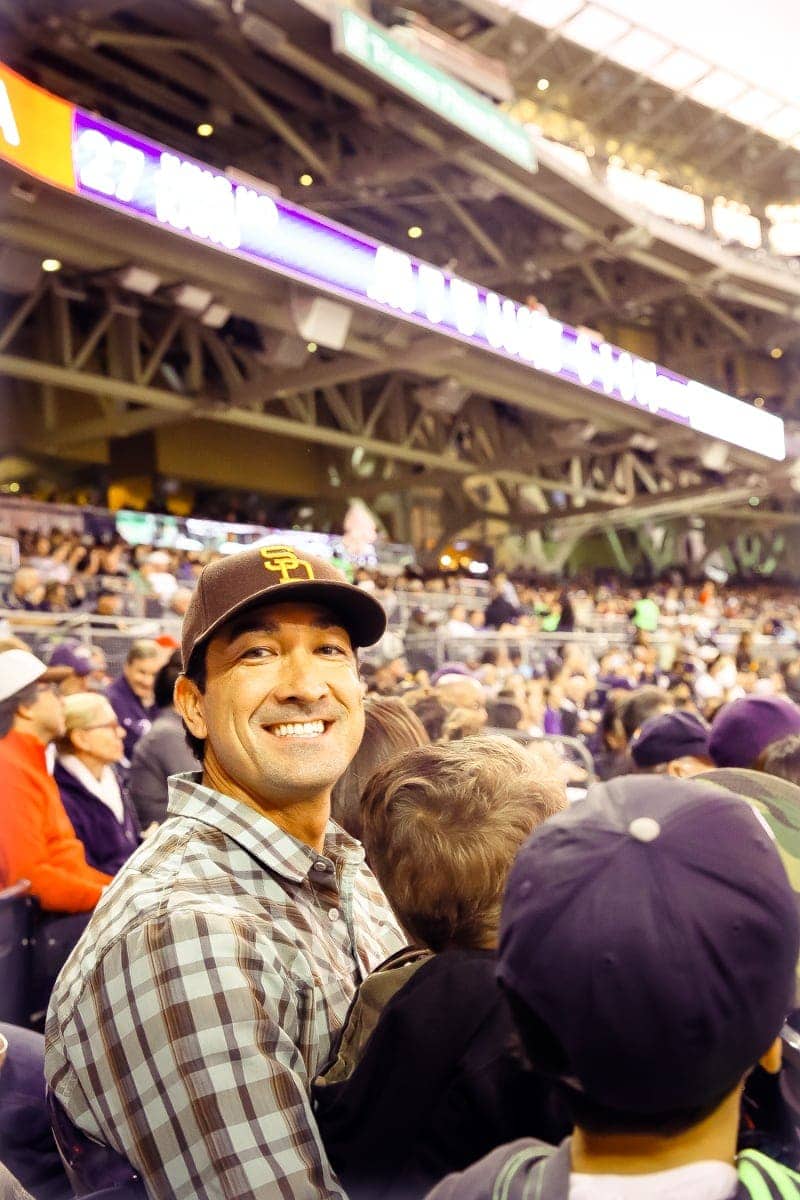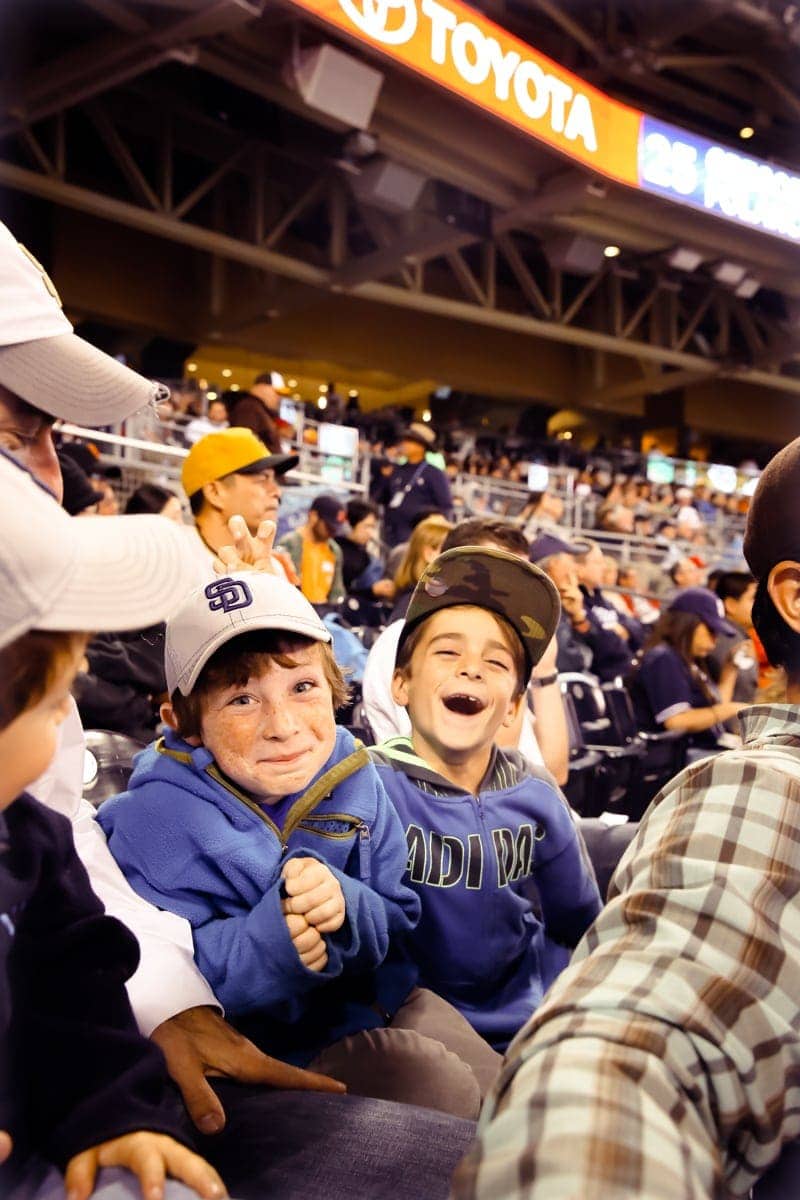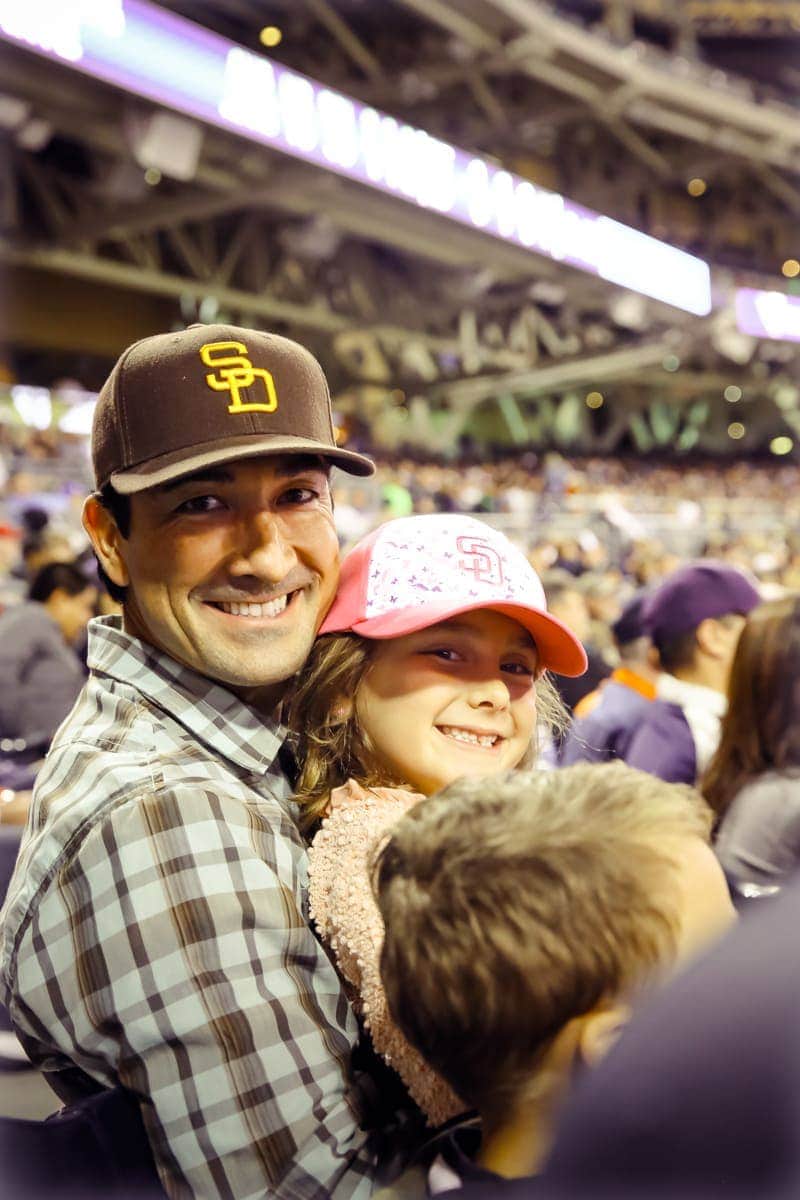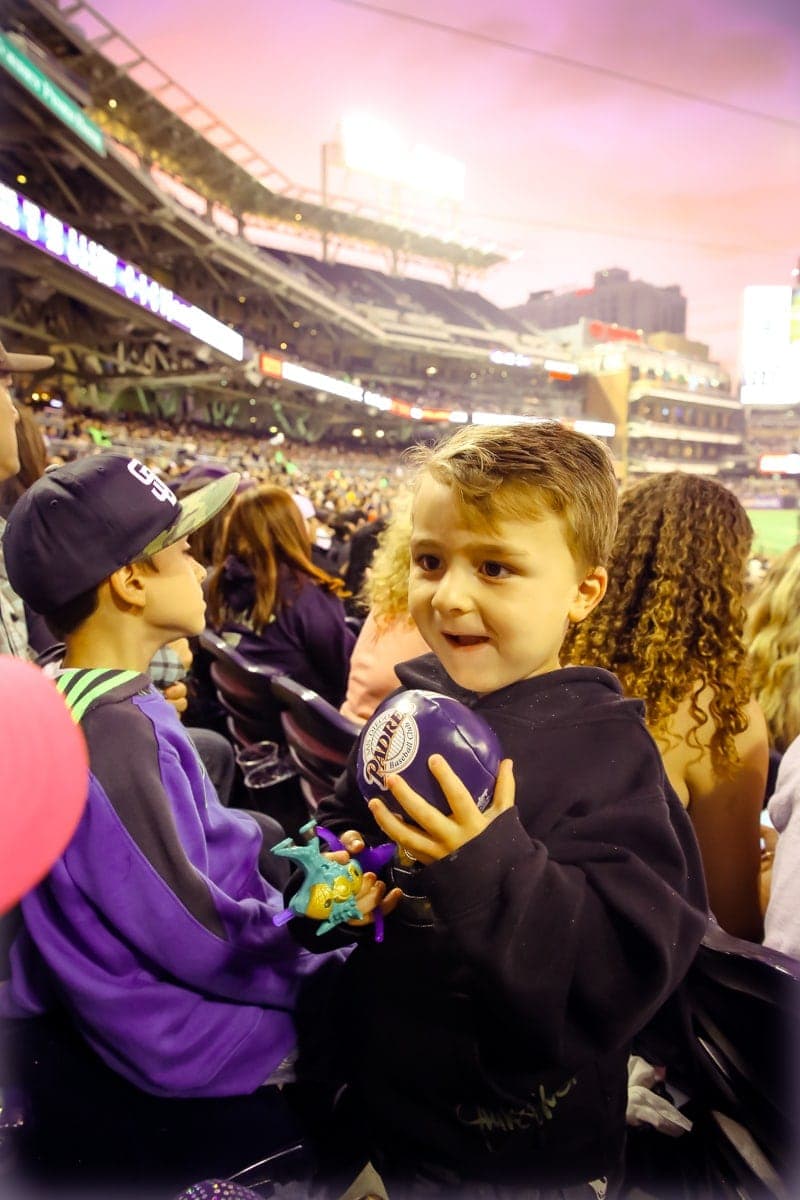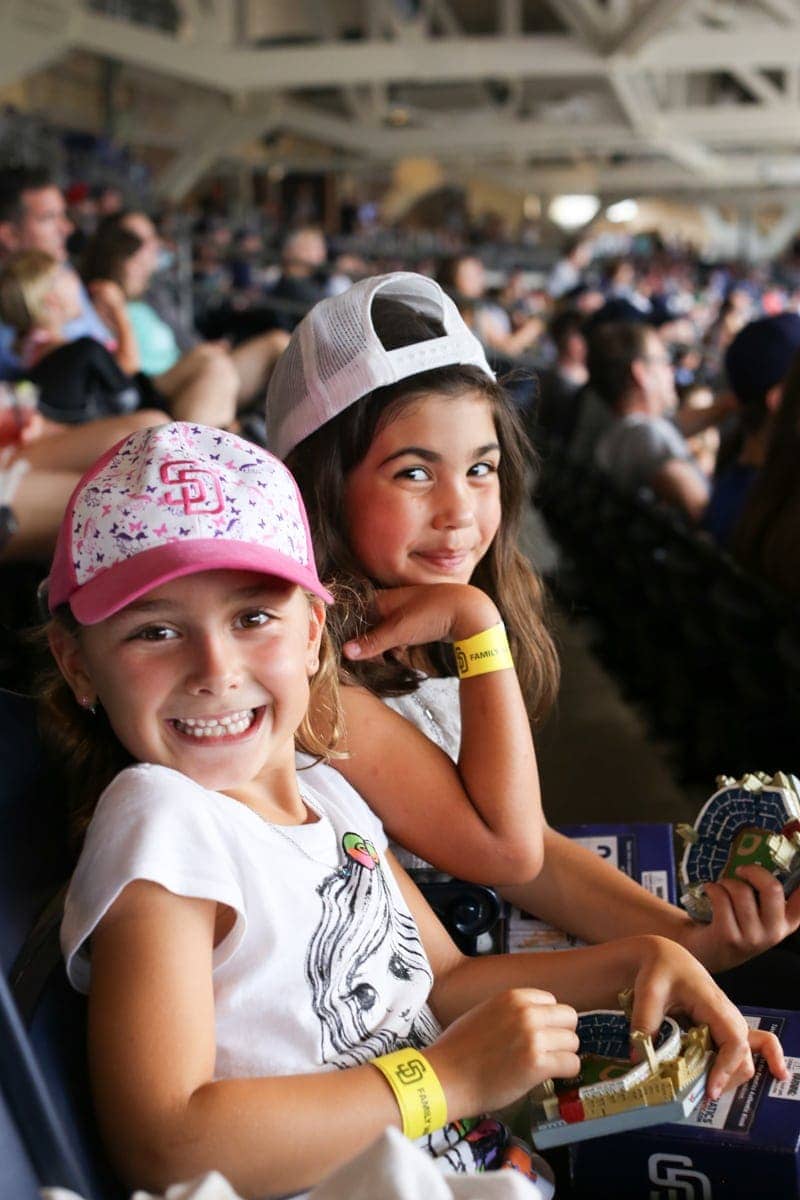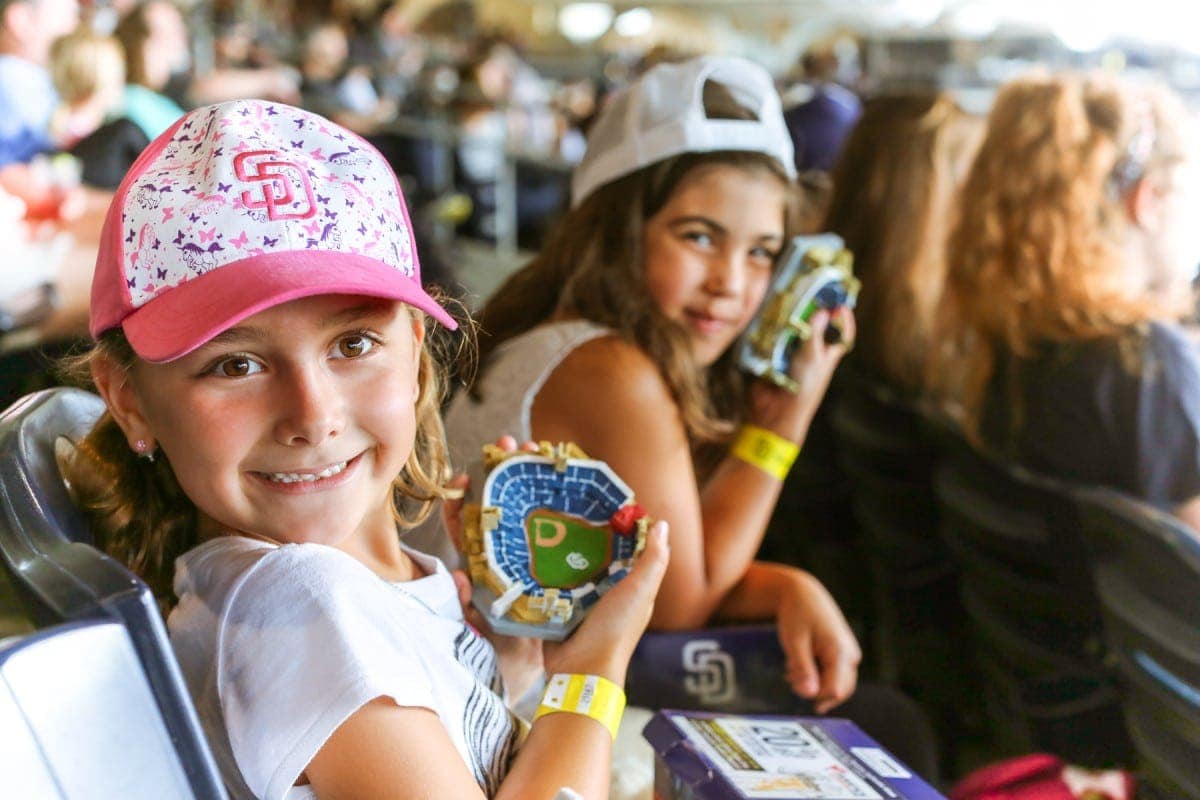 Parent Tips For Petco Park
Petco Park offers complimentary admission to children under thirty-six (36) inches in height, provided they are accompanied by an adult with a valid ticket. These children must sit in the lap of the accompanying adult and not occupy an additional seat.
Strollers are welcome into Petco Park and if they don't fit under your seat, you can check them at Guest Services near Sections 108 or 313, or at the Concierge Desk adjacent to Section 208.
Just beyond the outfield fence is the approximately 2.7 acre Park at the Park. During non-event hours, the Park at the Park serves as a neighborhood park. During ballpark events, it is utilized for special functions, guest seating and a social area. A Little League infield, Picnic Hill, kids' play area, groves of trees, as well as the Tony Gwynn statue and brick plaza define this unique part of the Petco Park experience.
The Park at the Park is open two and one-half (2 1/2) hours prior to game time for guests to enjoy batting practice and other pre-game activities.
Having our kids grow up as Padres fans is quite alright for this Yankee mom.  I am enjoying the sport itself and the new friends we have made along the way.  Watching the joyous cheers from my kids and smiles from their cousins has my heart feeling full.  Baseball is our nations game and truly great American fun for all families.  In the great pursuits of life, everyone has been to a baseball game.  Some will strike out, some will hit grand slams, either way baseball is truly a training field for life and I love that our family takes advantage of having the major leagues right next door!
I would love to hear from you!  Comment below and tell me if you are raising your kids going to the major leagues.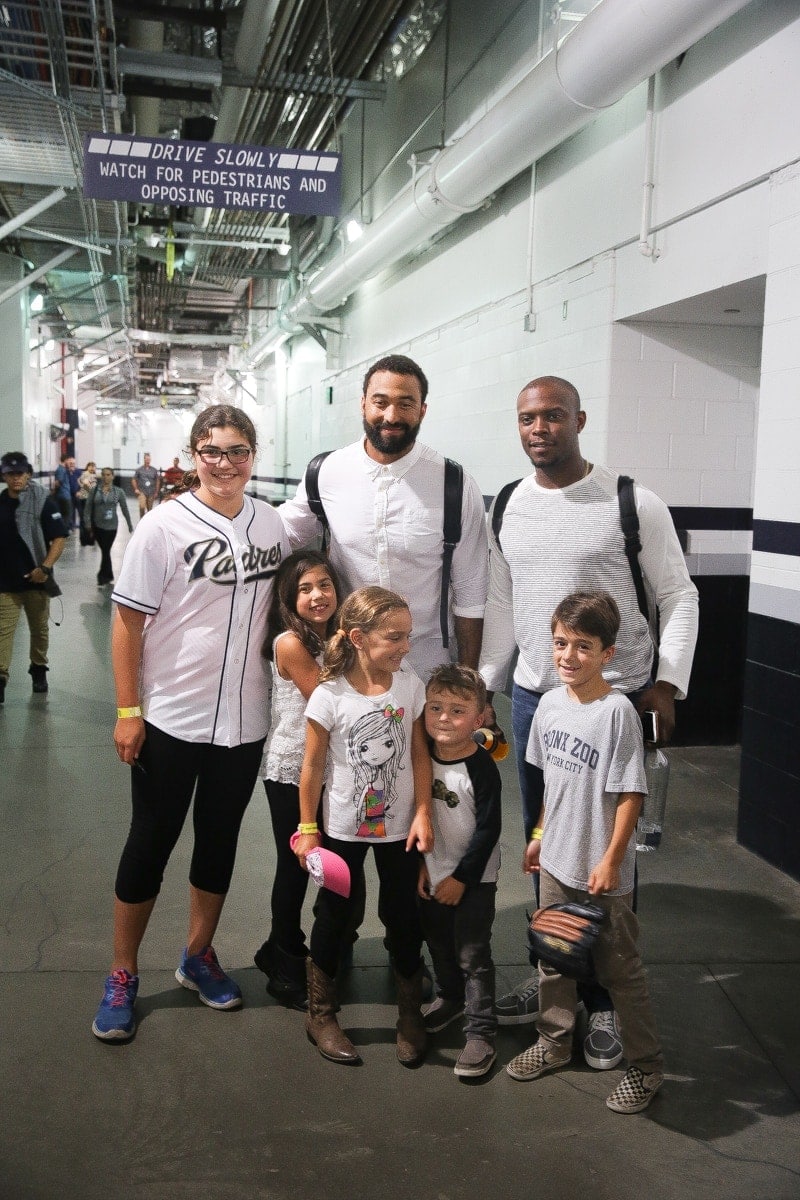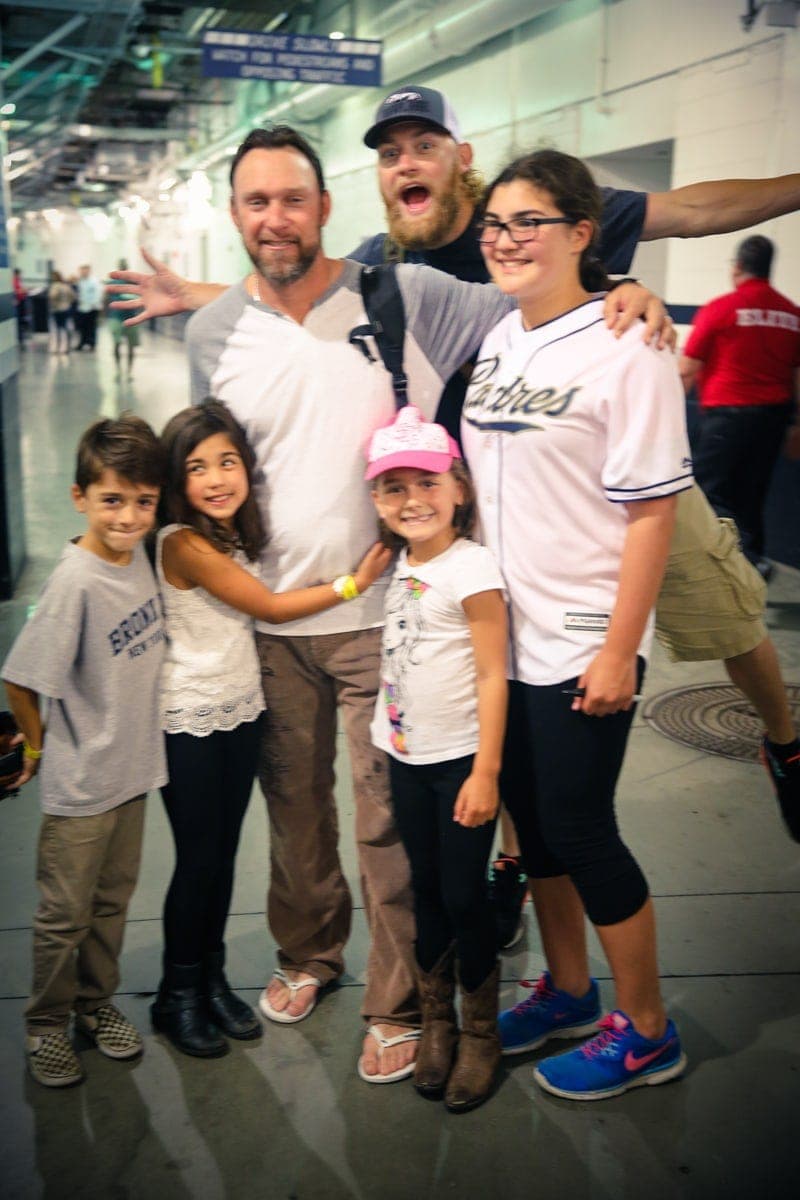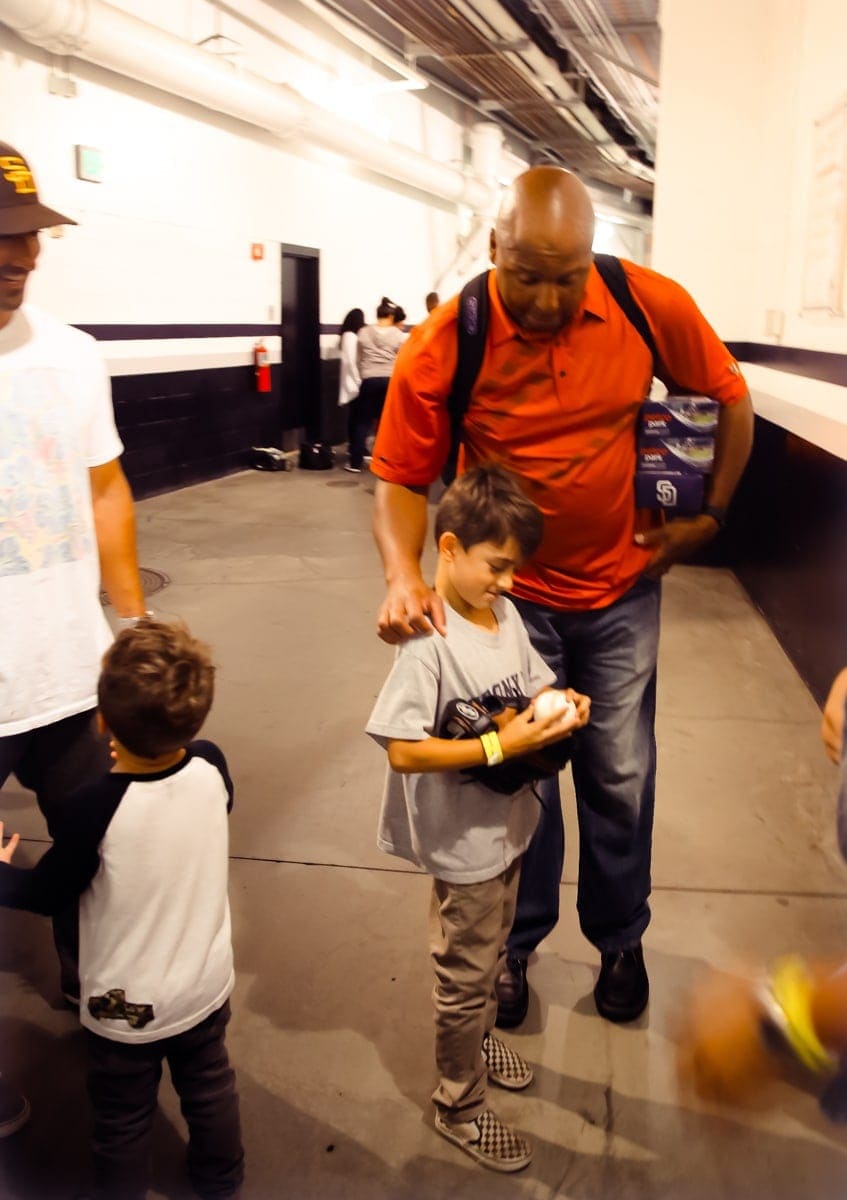 Tips for Parenting In Style...
Never boring, always awesome. Keep up to date with the latest from City Girl Gone Mom.