This Post Is Sponsored By My Brand Partner, Aulani A Disney Resort & Spa. As Always, All Opinions Are My Own! Thank You For Sponsoring CityGirlGoneMom!
Perfectly perched on one of Oahu's coastal beaches of Ko Olina sits Aulani, A Disney Resort & Spa. Unlike any other resort, Aulani is a brilliant blend of Hawaiian culture mixed with the magic of Disney. Just imagine exploring the rich traditions of Hawaii with Mickey Mouse by your side. Well, that's exactly what Walt Disney Imagineers did, creating a one-of-a-kind great escape on the island of Oahu. Together, cultural experts and local artisans brought this vision to life with Aulani. And this month, on August 31, Disney Aulani will be celebrating its 10th anniversary! It's hard to believe it's already been a decade since they opened their magical resort in one of the most beautiful vacation destinations.
Through its stellar lineup of resort cast members, Aulani encourages guests to see and experience the culture of Hawaii. Monako, one of the native cast members shared that "Aulani" traditionally means "messenger of a chief" or "messenger of a greater authority." The name is fitting as the resort serves as a messenger of the "higher authority" that is Hawai'i, with its spirit and its culture.
With more than 40 cast members speaking fluent Hawaiian, we found ourselves immersed in the culture, with educational experiences and life lessons sprinkled throughout our entire experience. I have always found the best way to enjoy and appreciate a family vacation is to immerse yourself and live and learn as the locals do. And that's exactly what we did the minute we stepped onto this magical land of Aloha!
---
Hawaii is the only U.S. state with two official languages: English and Hawaiian.
---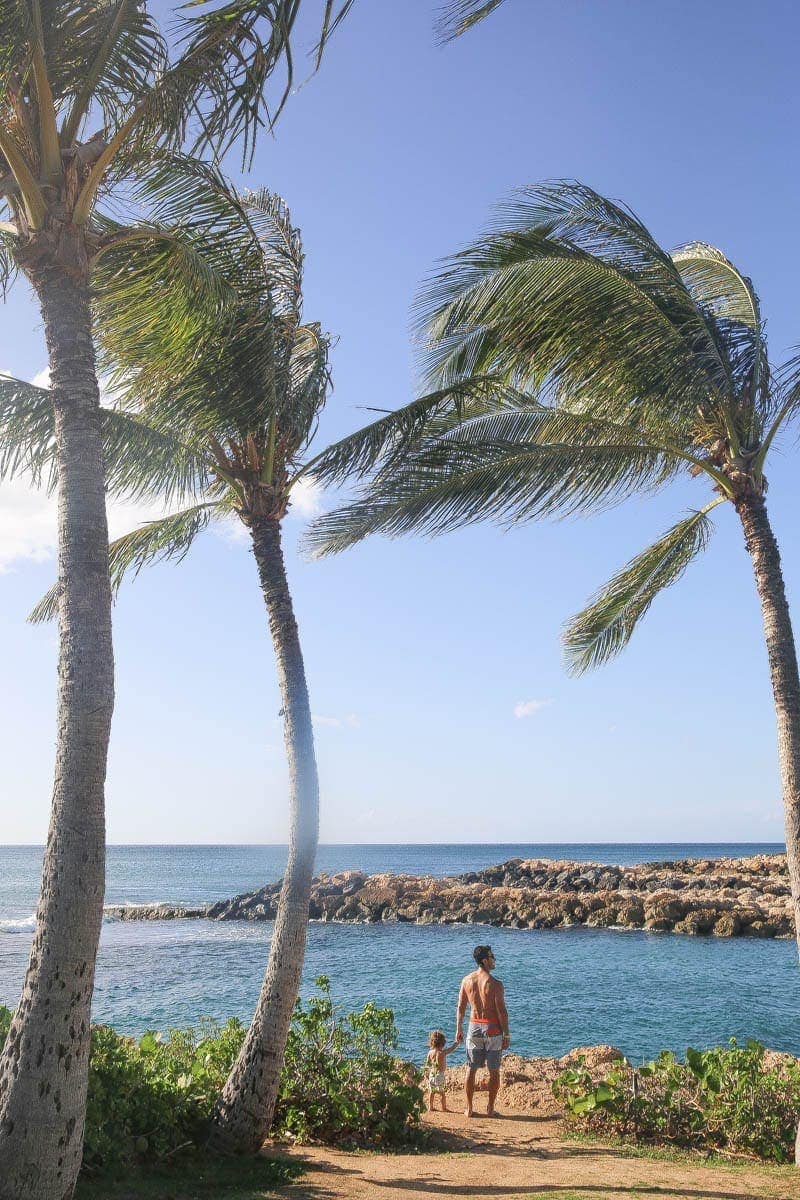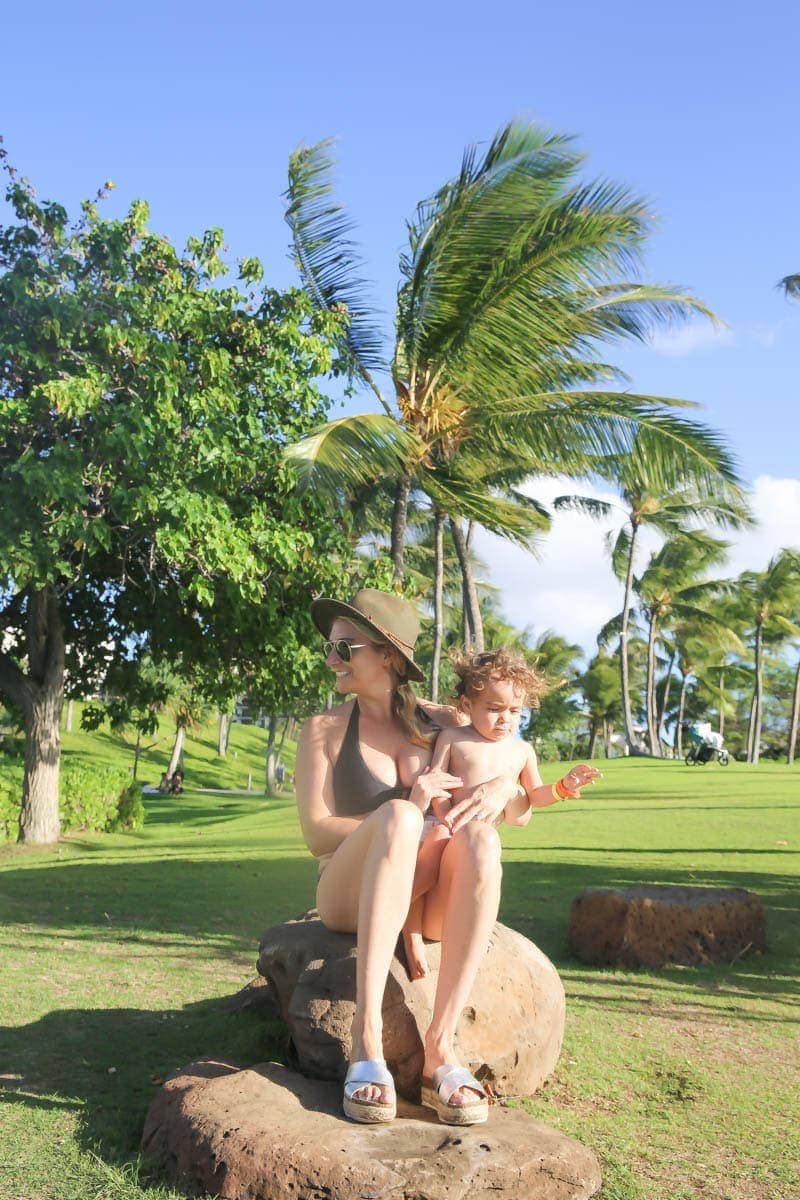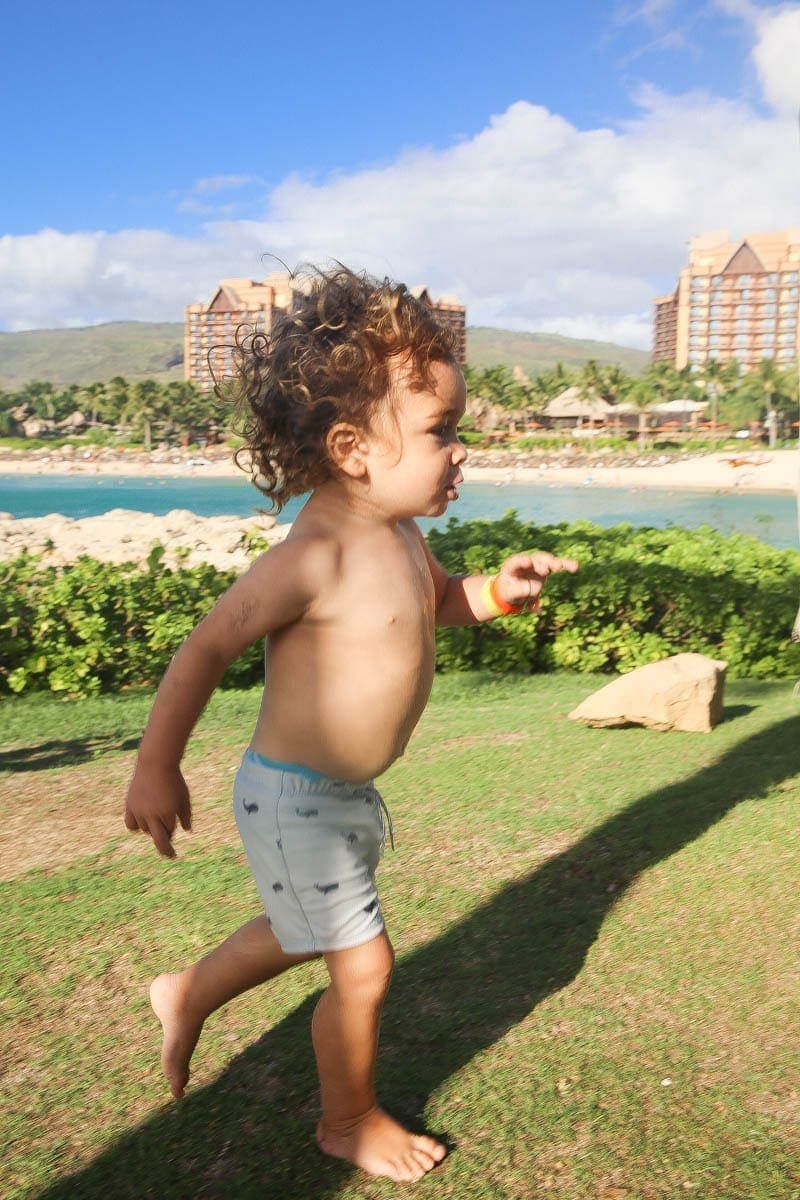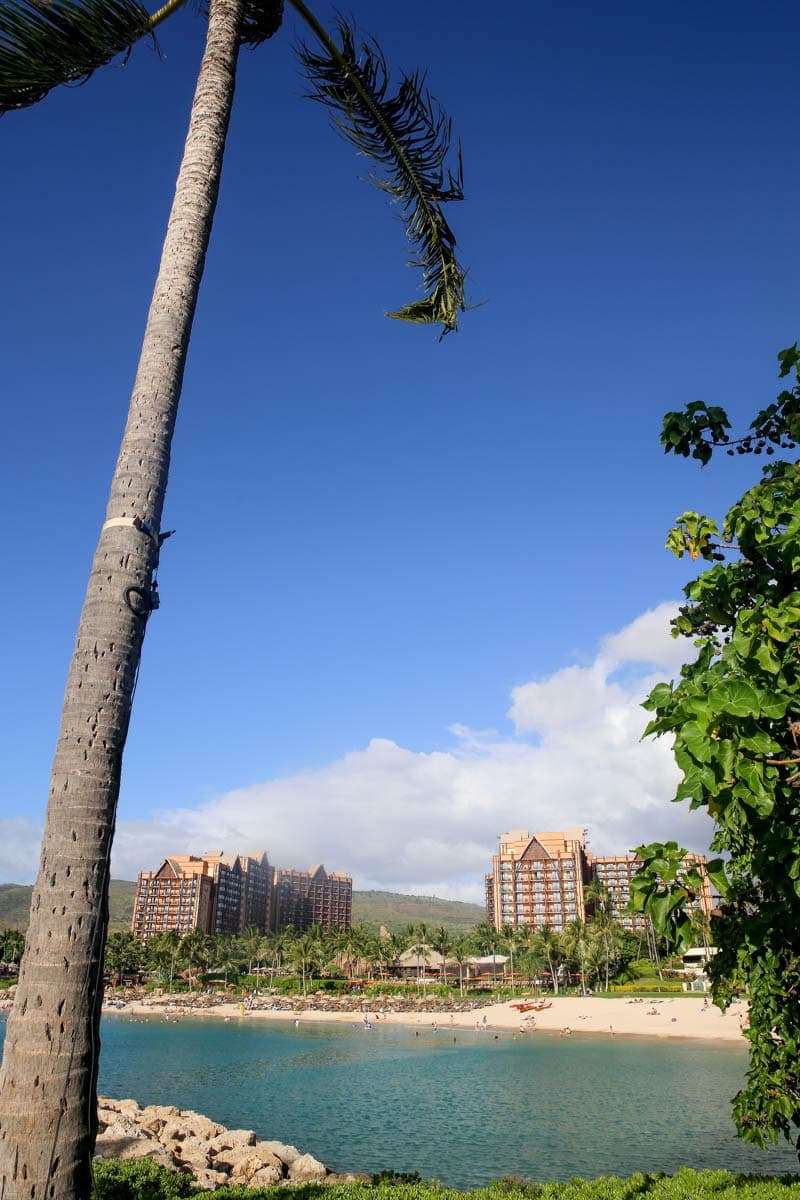 Fancy A Luau?
To experience Hawaiian hospitality at its finest, this traditional Hawaiian feast is a must. Aulani not only got it right but we were also embraced by what is referred to as 'Ohana, the Hawaiian concept of family. Our server, Janet, treated us like family from the start, and the feeling was mutual. She was smitten by baby Brody, and by the end of the night, we called her Auntie.
We first saw KA WA'A, the luau at Disney Aulani, from the balcony of our room, and we couldn't wait to partake in what ended up being my all-time favorite cultural experience. "KA WA'A," or "the canoe," symbolizes the incredible journey across the ocean by the Hawaiian people—from ancient times to the present day. This traditional Hawaiian party was accompanied by an entertaining story and incredible Hawaiian foods. But before the festivities began, my kids enjoyed an hour of family activities, like making Poi and getting Polynesian "tattoos." They also made traditional lei's and participated in kapala (printing).
The hula dancing captivated my daughter Dylan, while Jackson, my oldest son, watched flames being thrown and strategically caught by men in native Hawaiian garb. Watching my children learn to Hula with Mickey by their side was spectacular. Before the show, we feasted on an extravagant island buffet with seasonal vegetables, fresh seafood, poke (my favorite), Okinawan potatoes, carving stations, Hawaiian pig and so much more. Admission starts at $160 for adults and $94 for keiki (children 3-9 years old). Keiki under the age of 3 attend for free. Insider parenting tip: Show up at 5:00 pm for an hour of great family activities.

---
In 2008 Barack Obama, who was born in Honolulu, was elected the 44th president of the United States.
---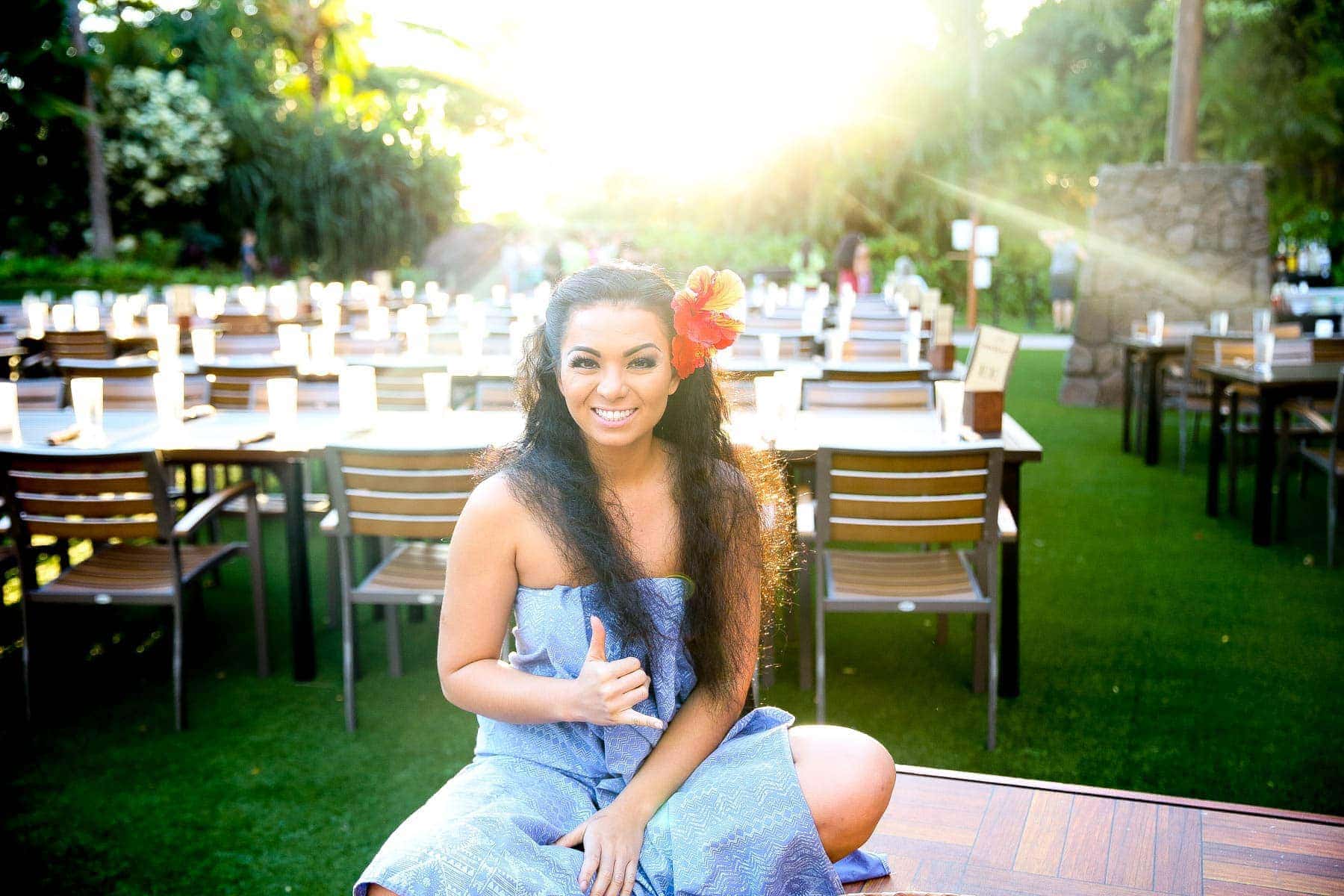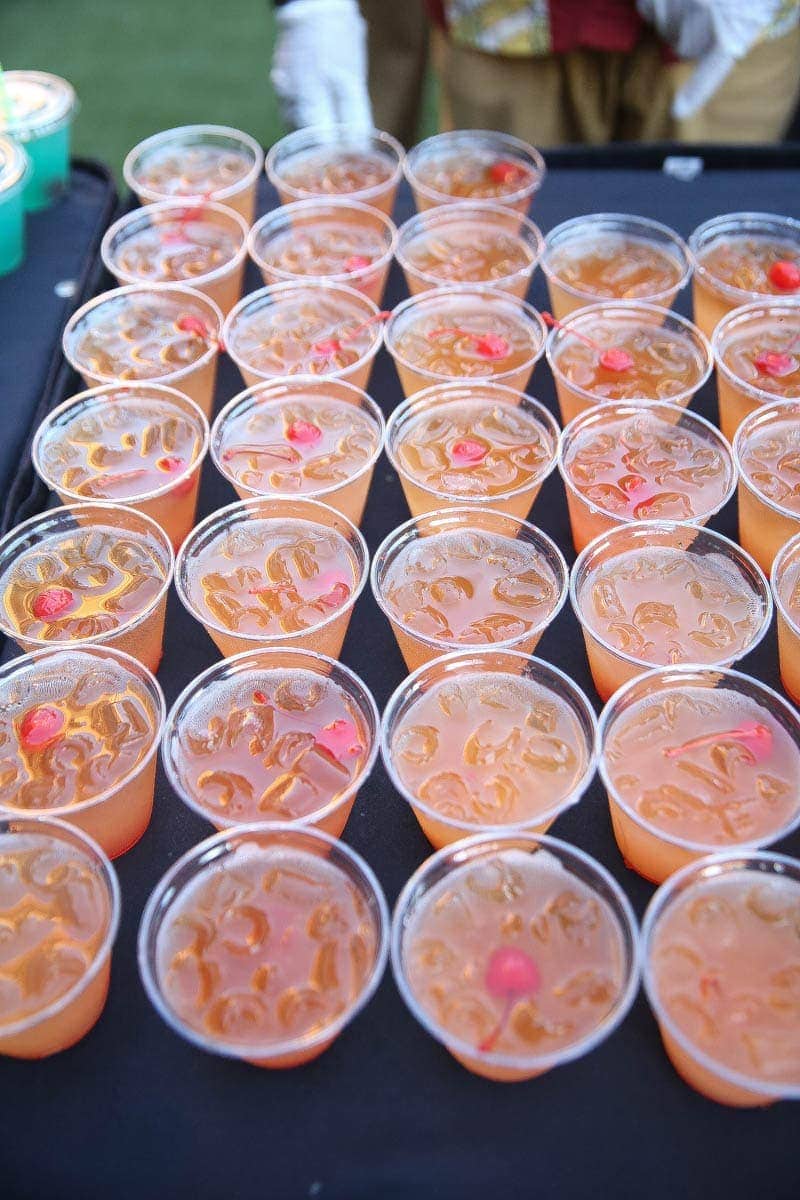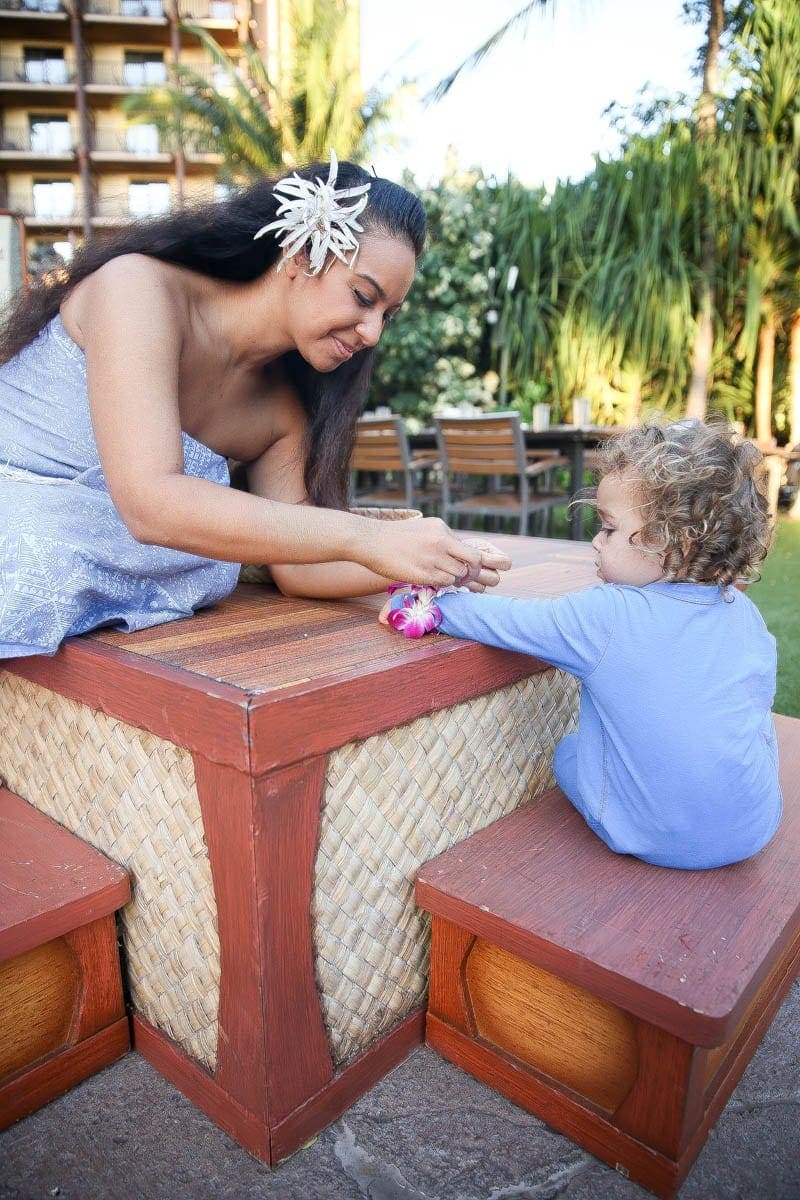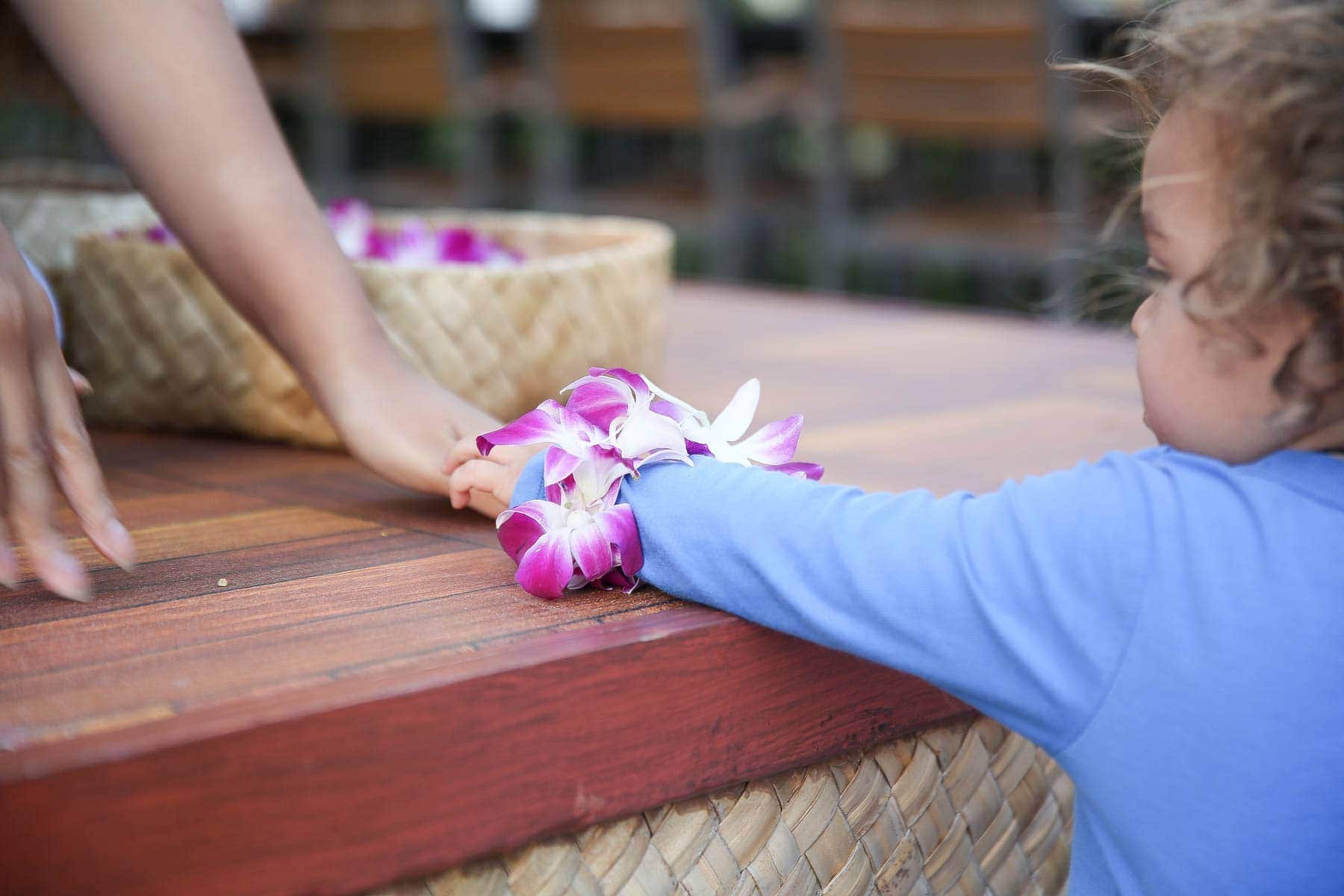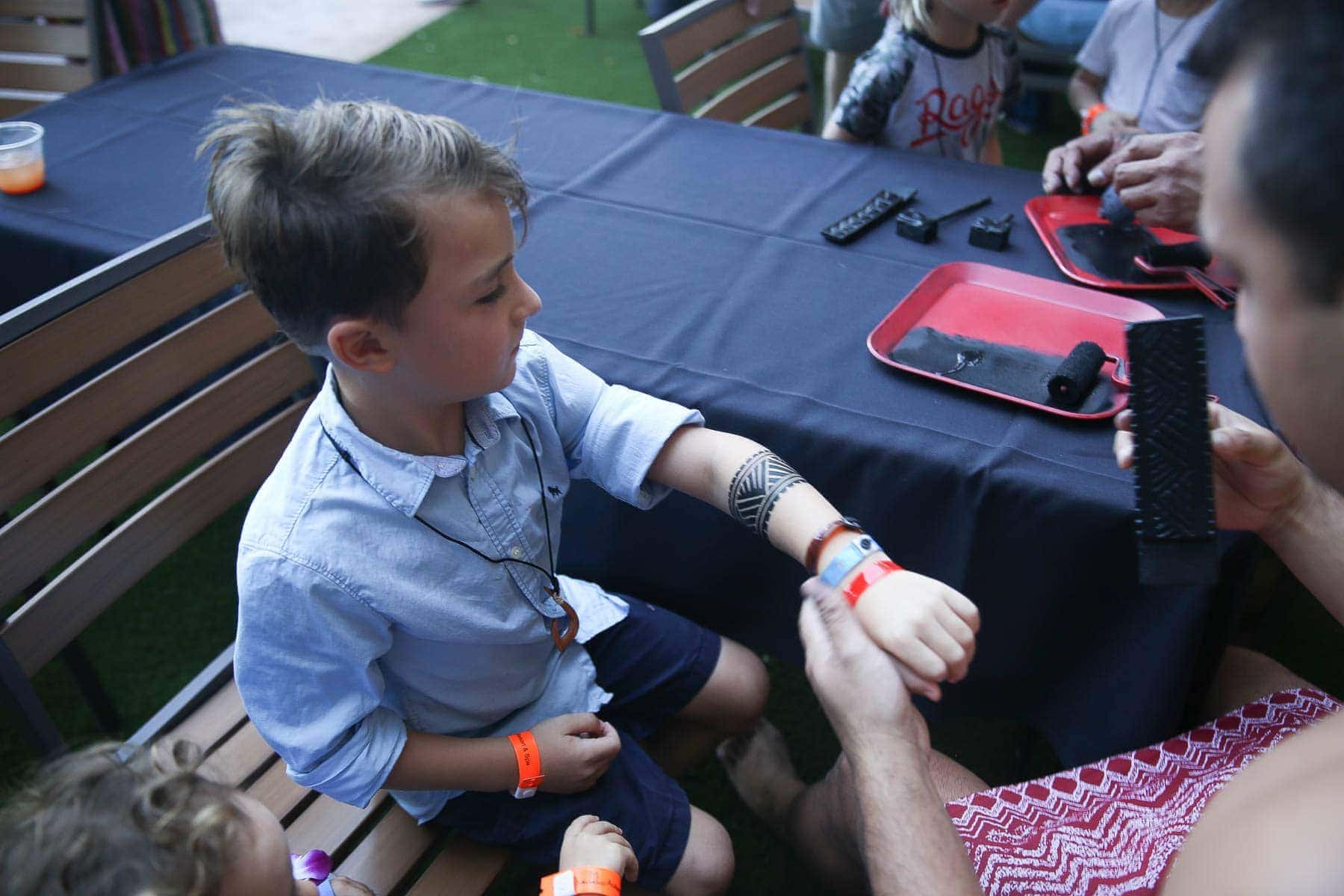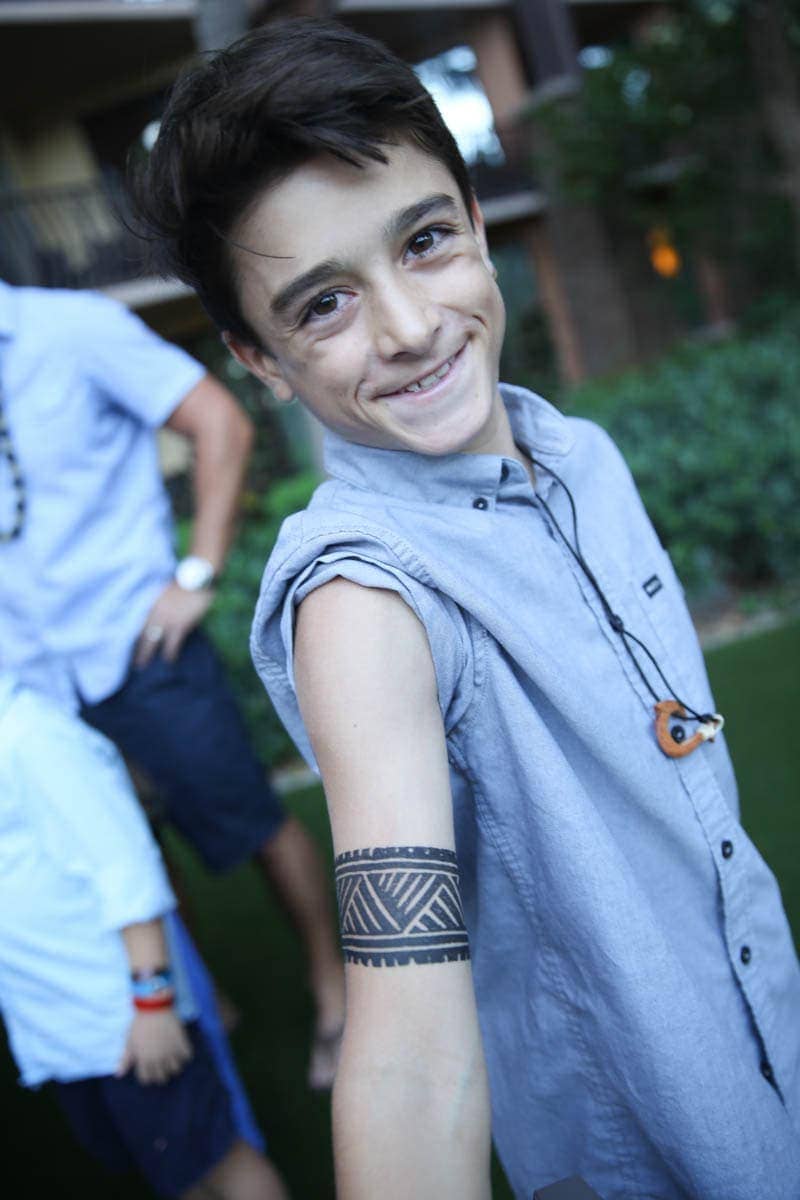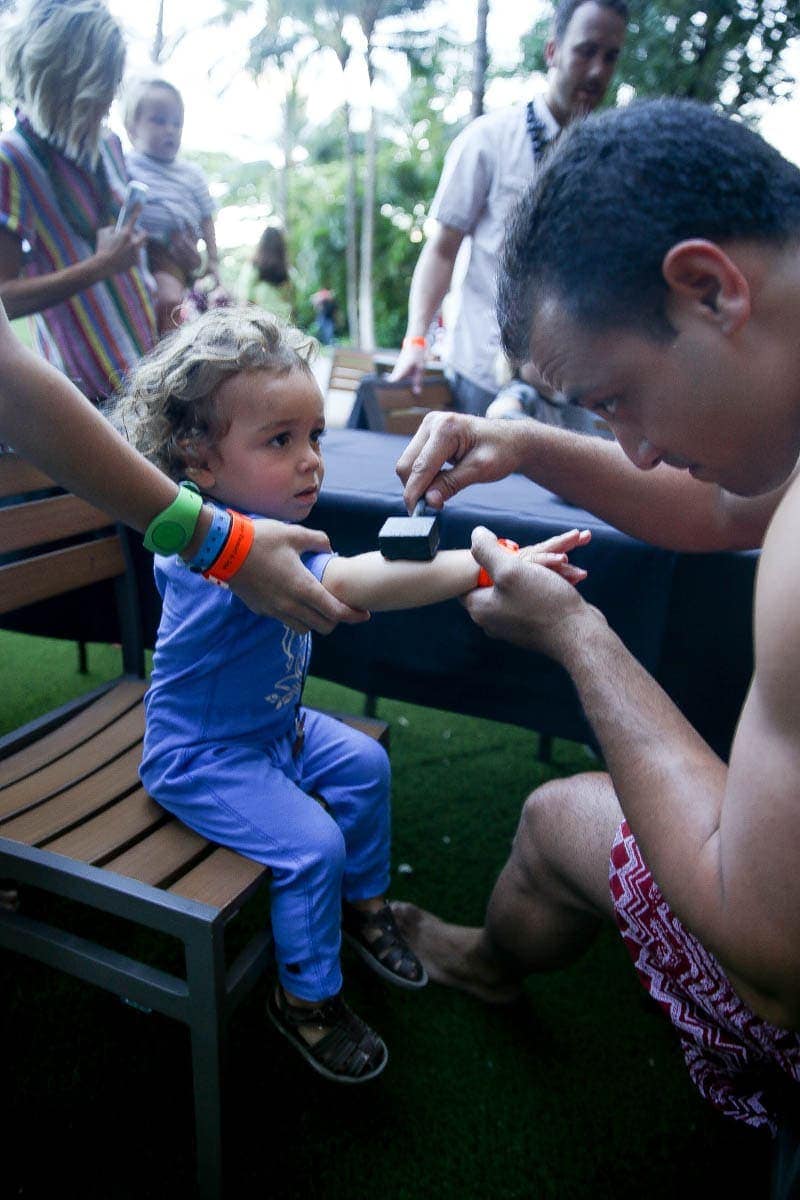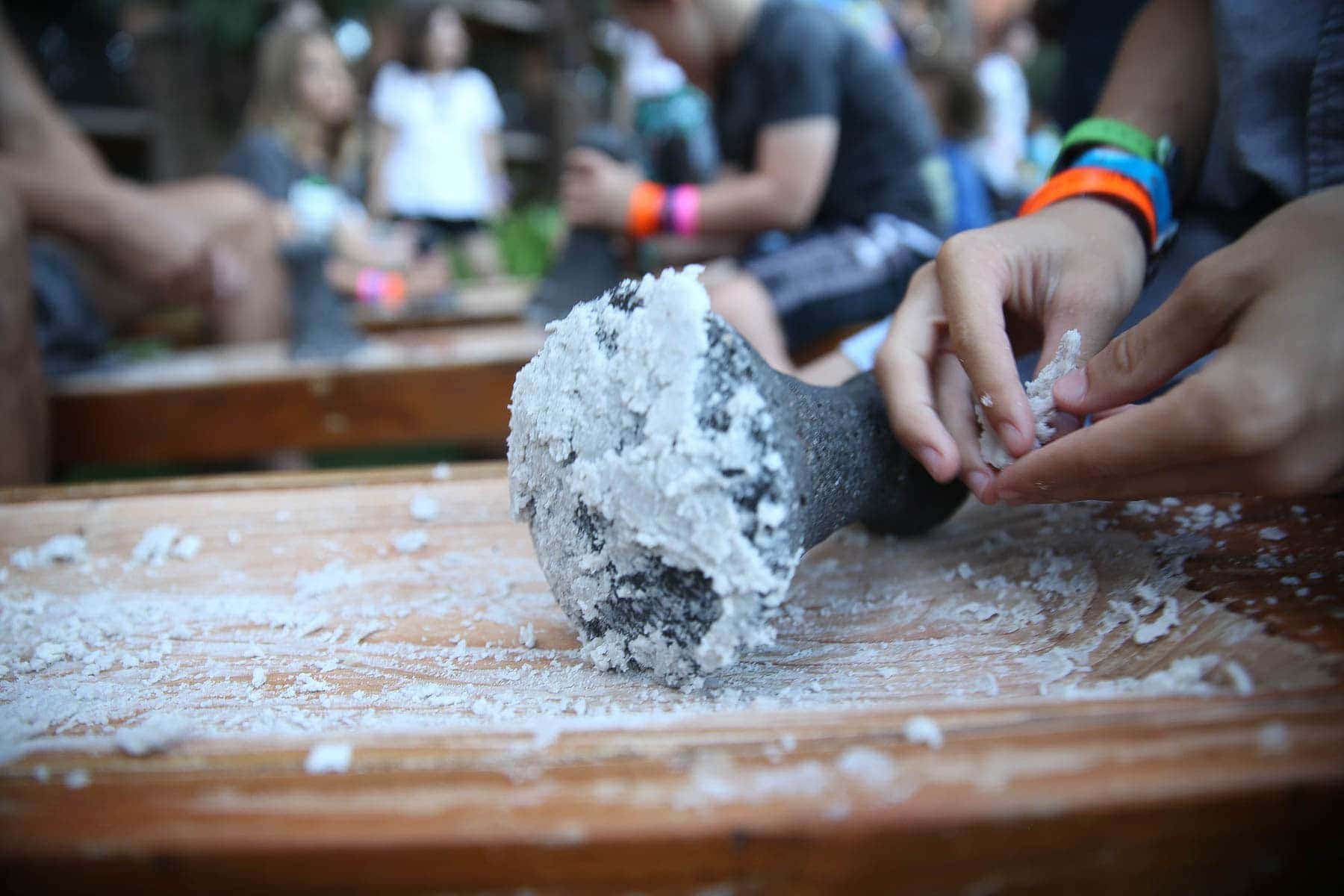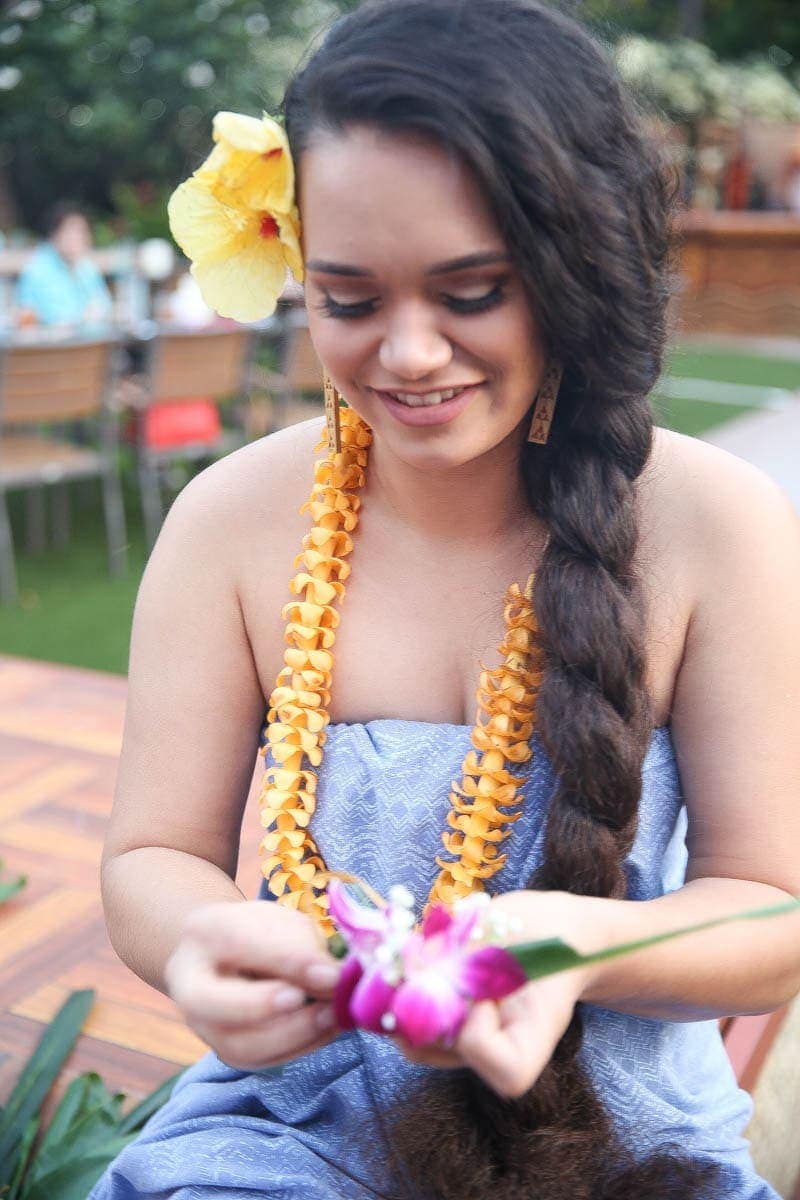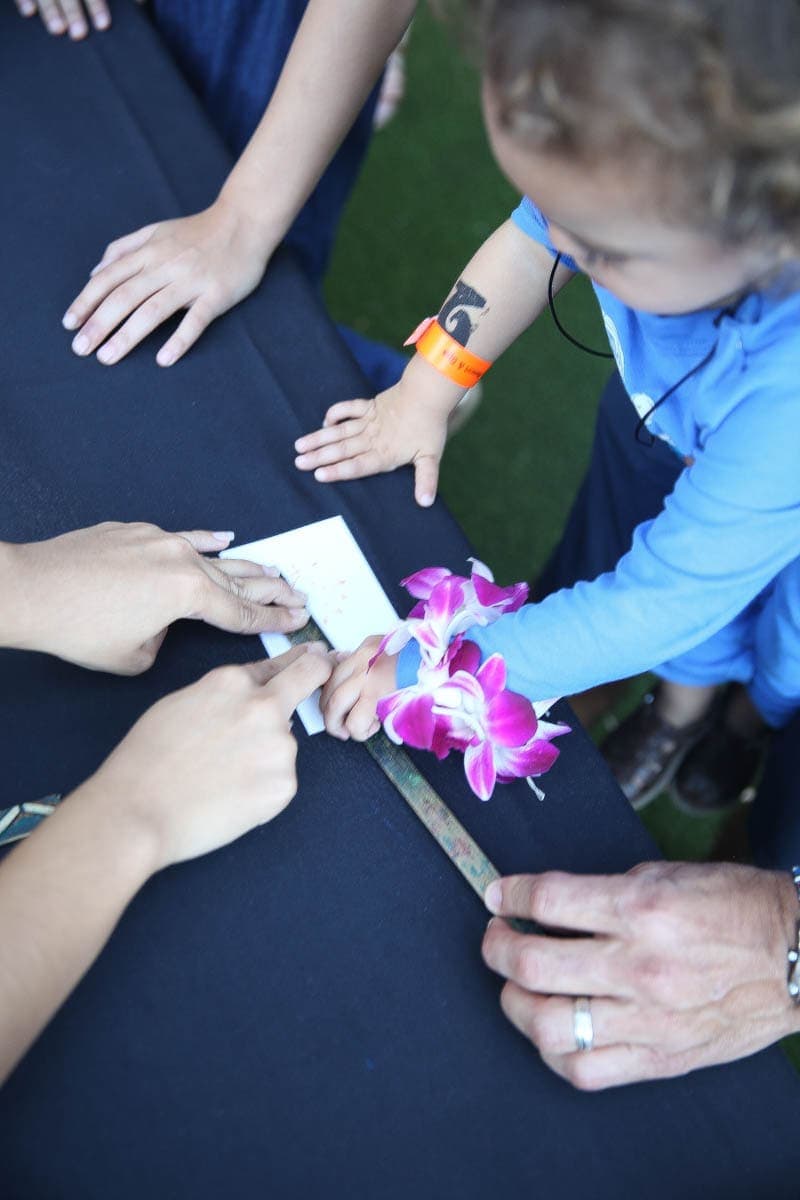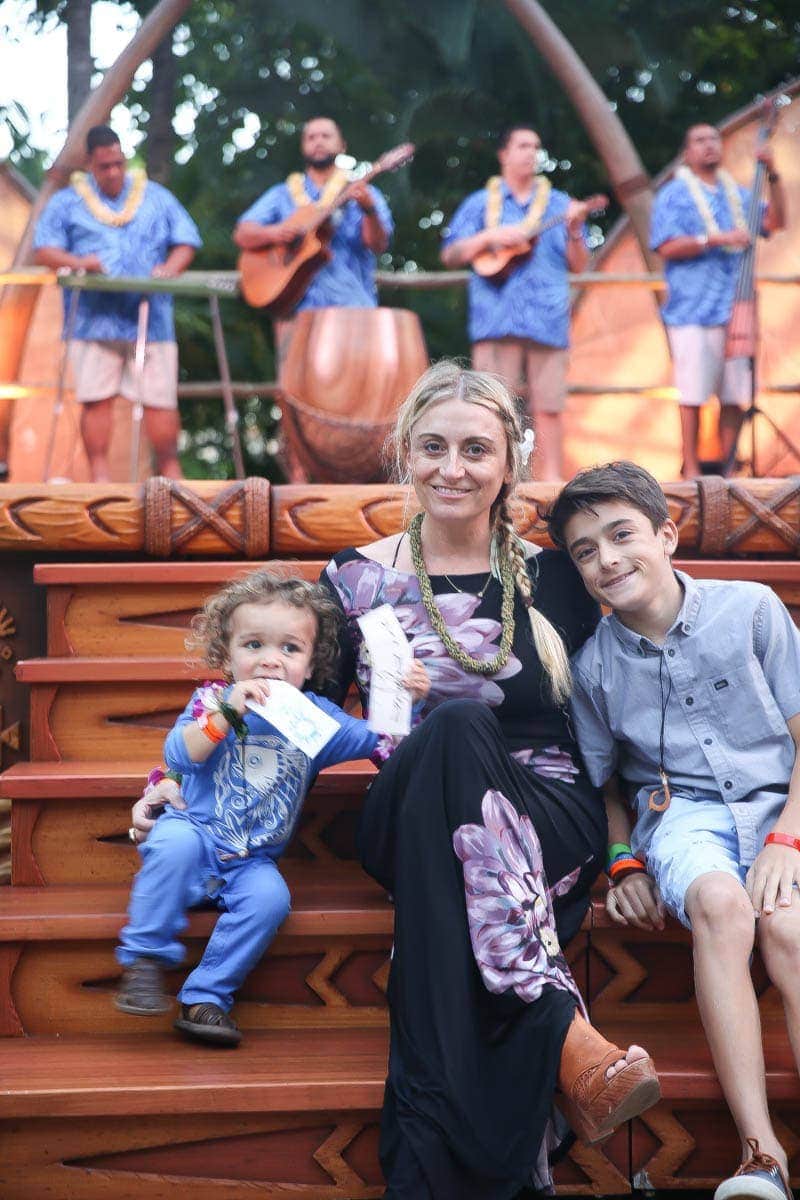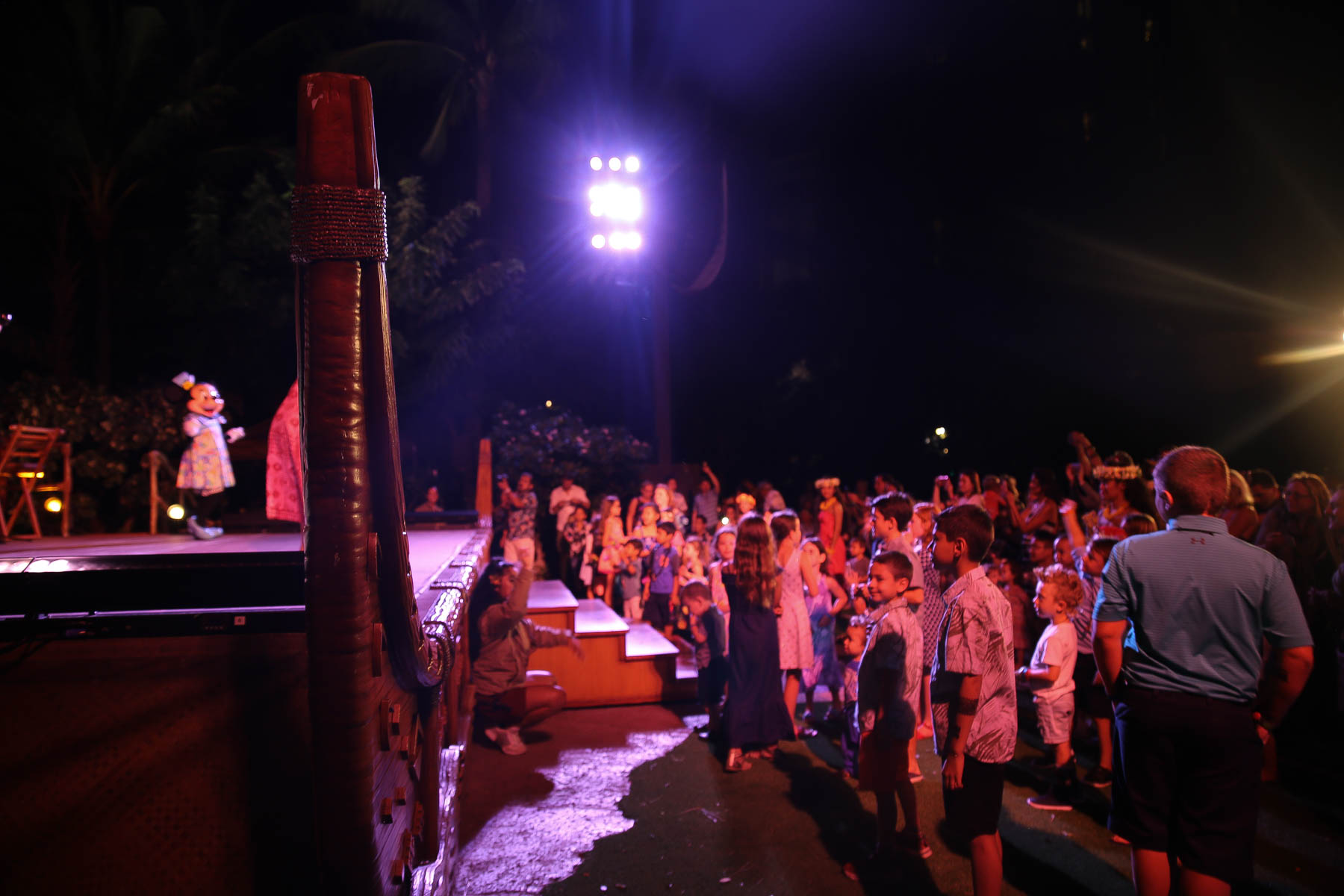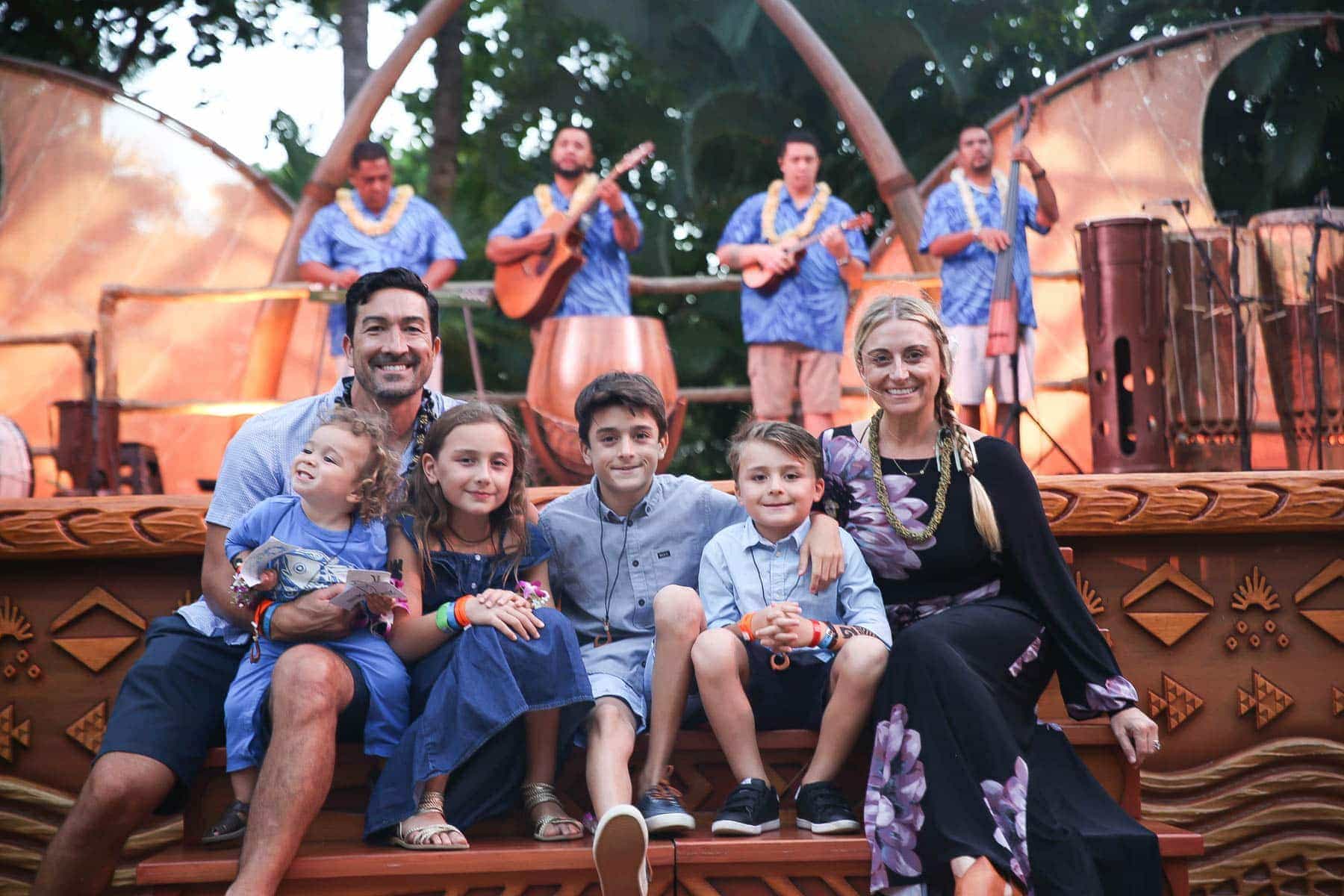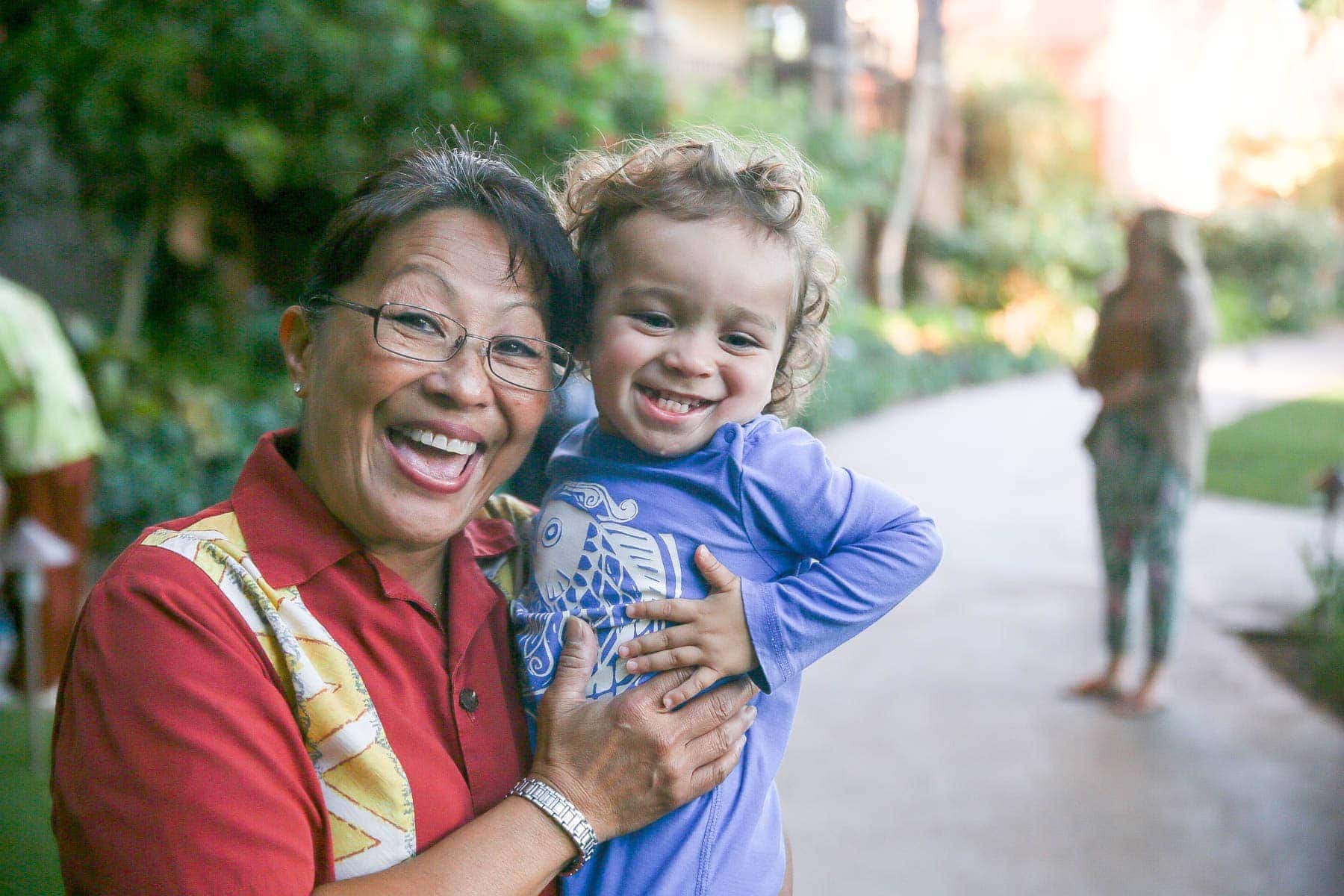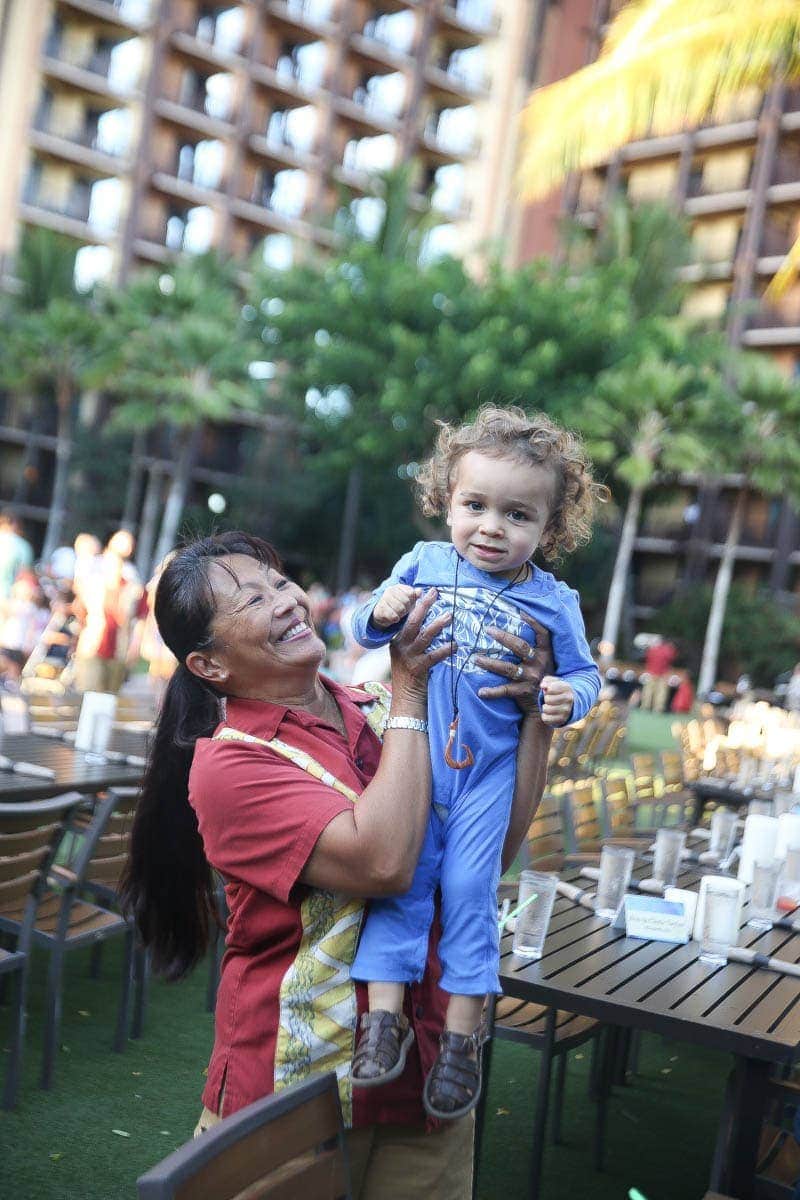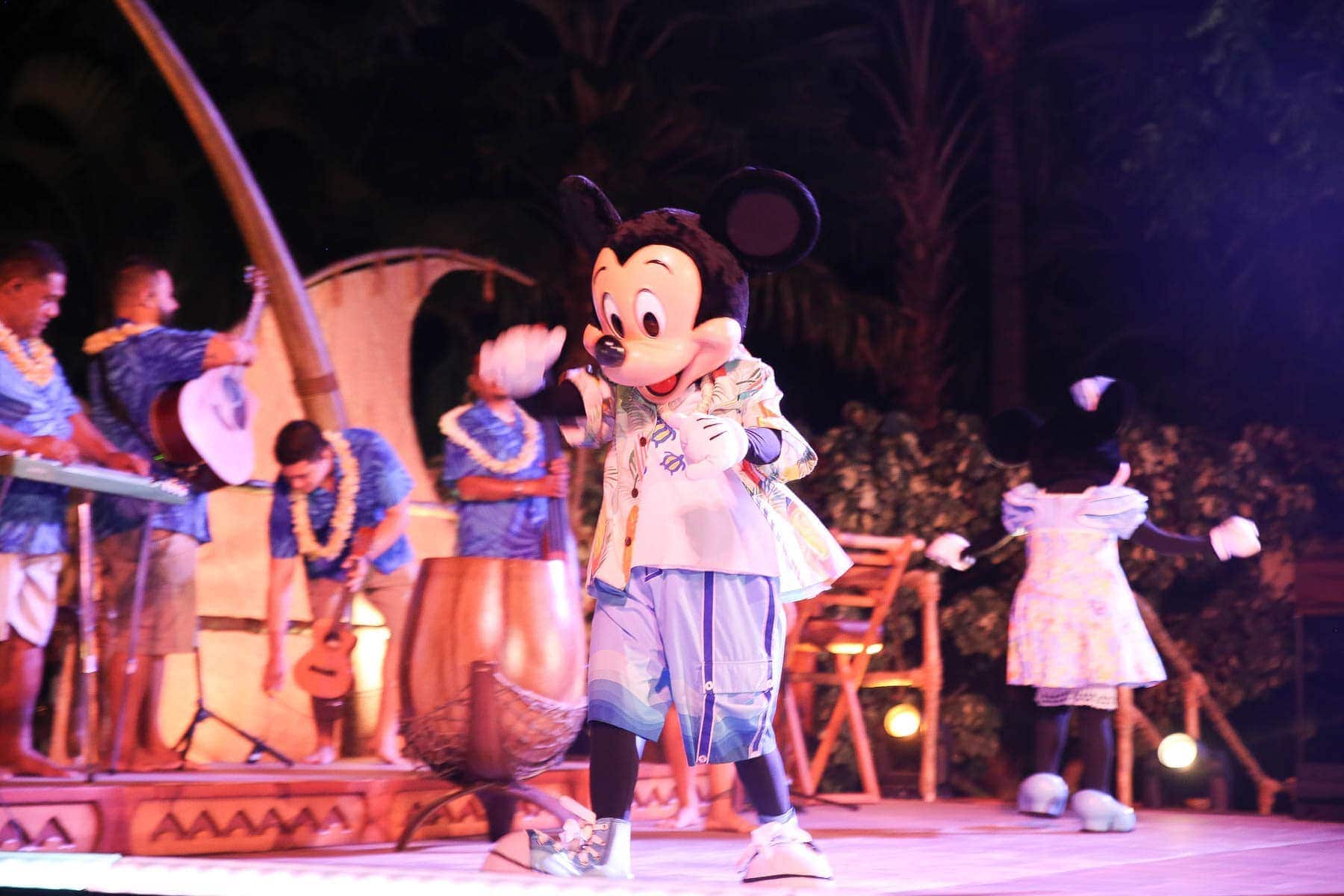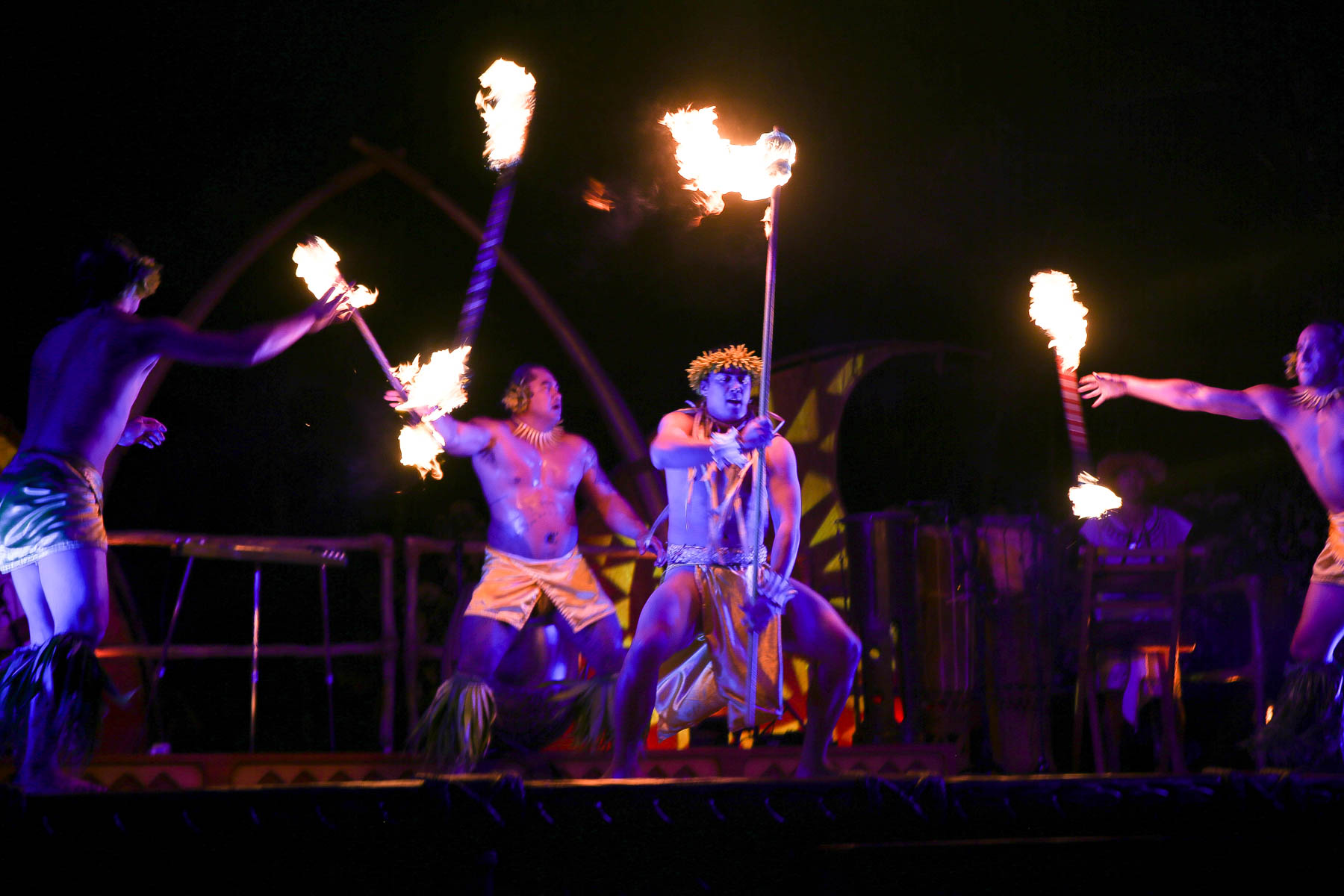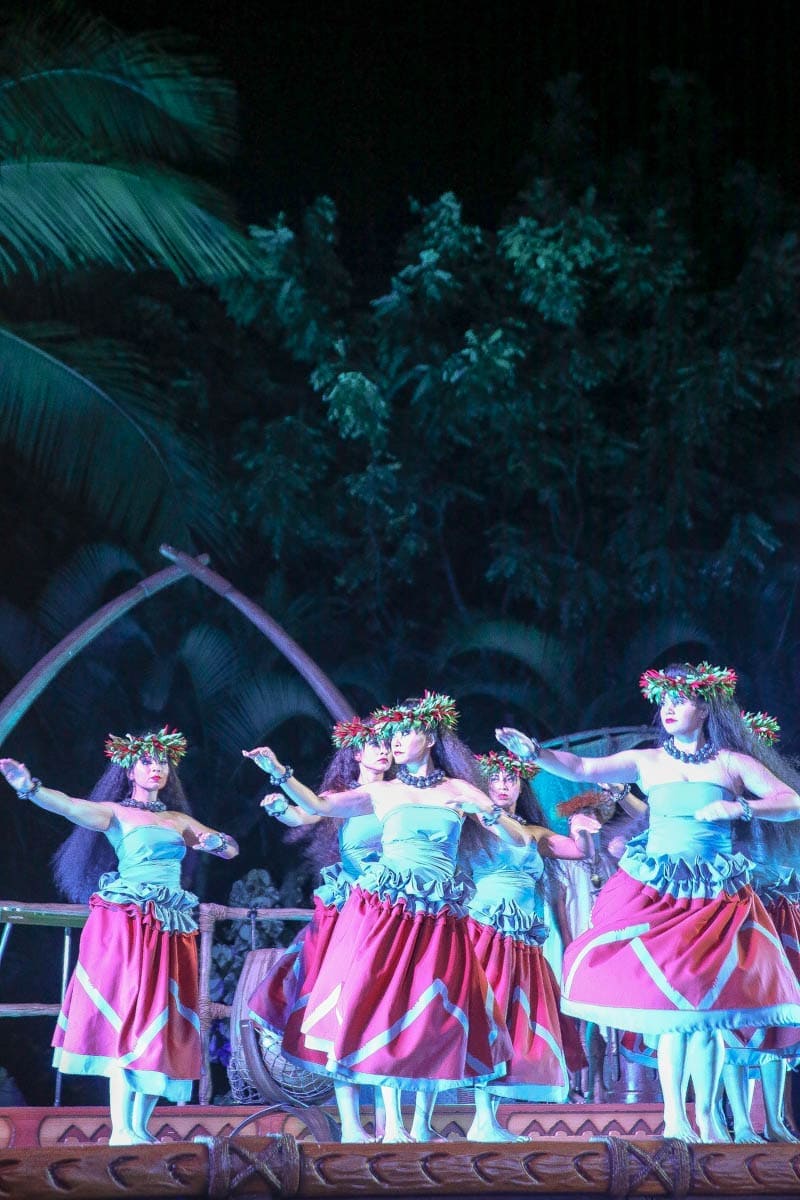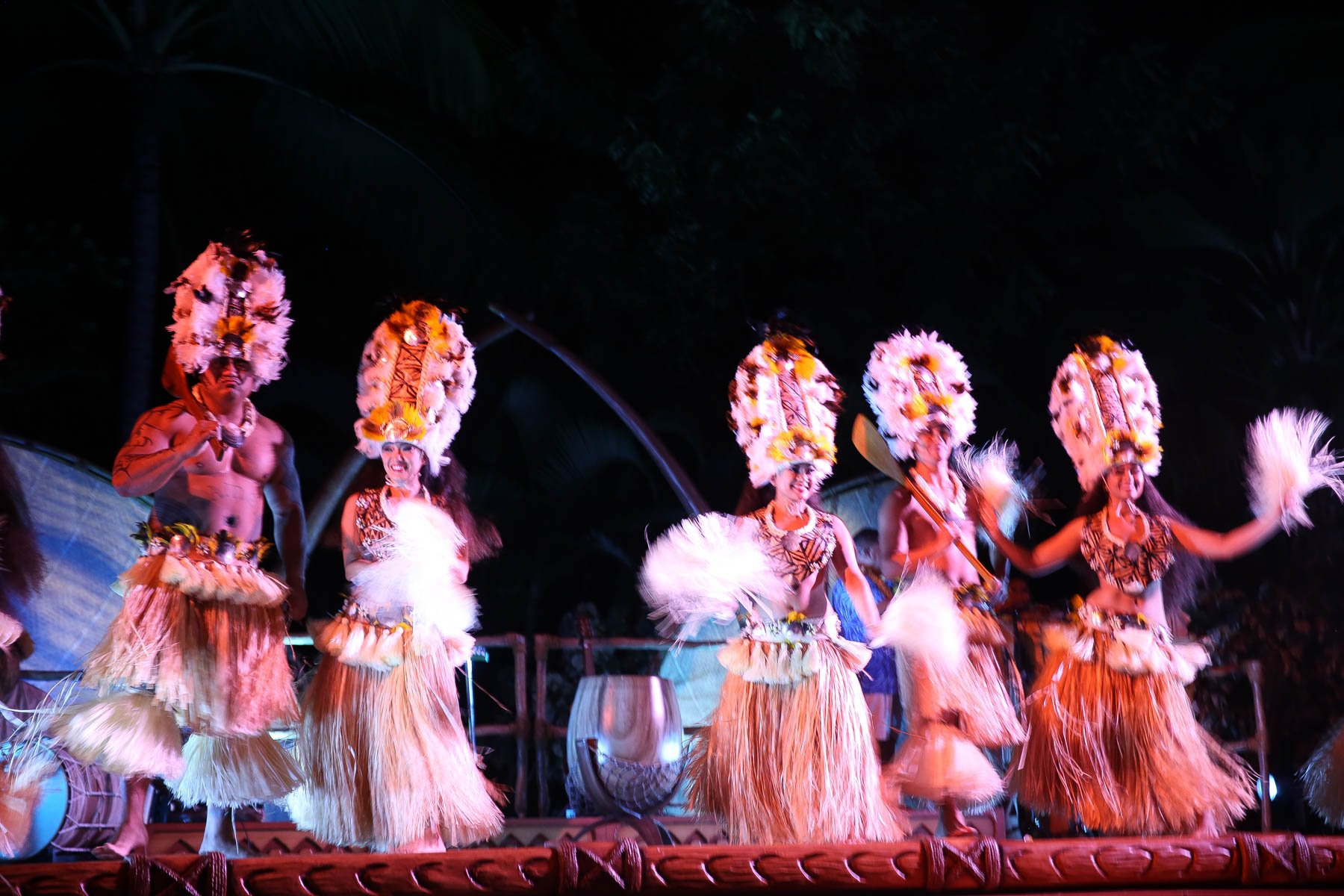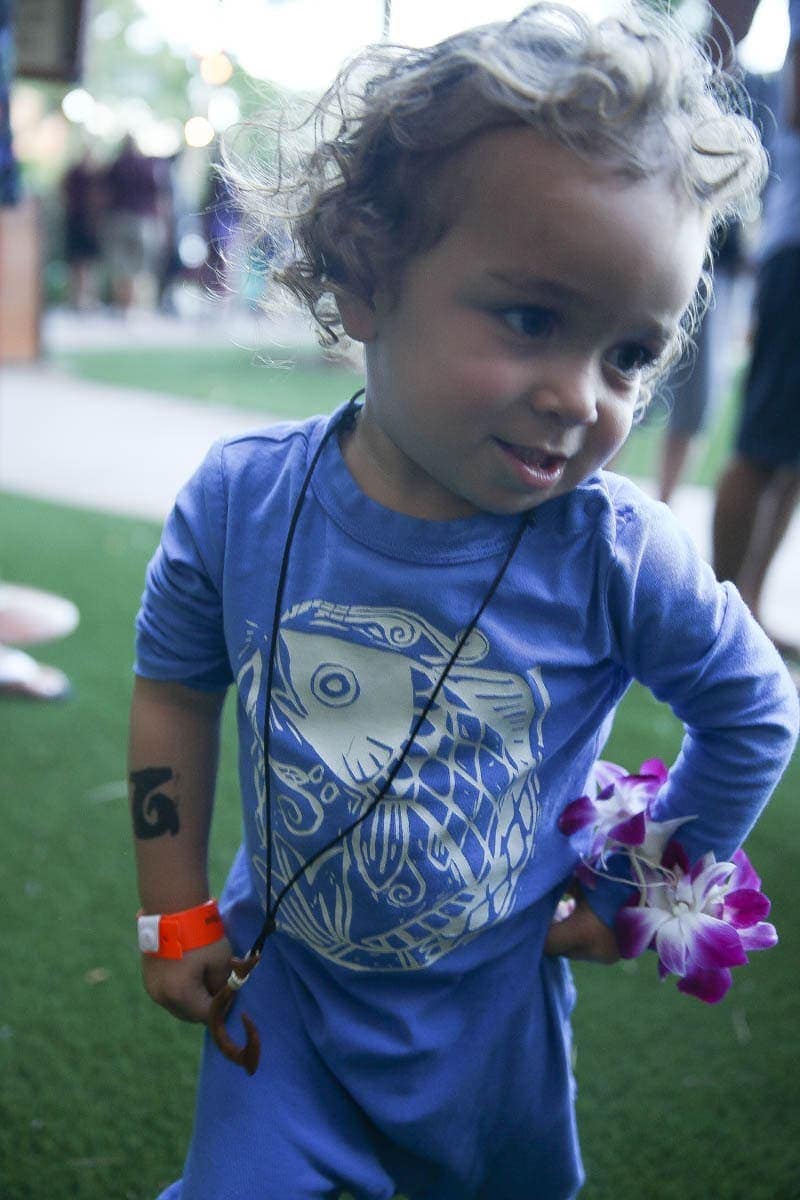 Laniwai Spa
The saying is true, "If mom and dad don't feel well, then no one feels well." After years of parenting, and with a baby still on my hip, I can attest to this. It is crucial for mom to recharge her cape every once in a while. The Laniwai Spa (pronounced lah-nee-vai) stands for "freshwater heaven," and is by far one of the best spas I've had the pleasure of setting foot into.
On arrival, I was asked to select a rock, and then the spa cast member explained how the rock had actually selected me. I was then escorted to a cascade of water where I was able to release that rock. The process was beautiful and I never felt rushed, rather the opposite. I was told numerous times to relax, to unwind, and enjoy the facilities before my treatment. I was encouraged to stay as long as I wished. With 150 plus treatment options on the menu, I would have loved to stay for an entire month!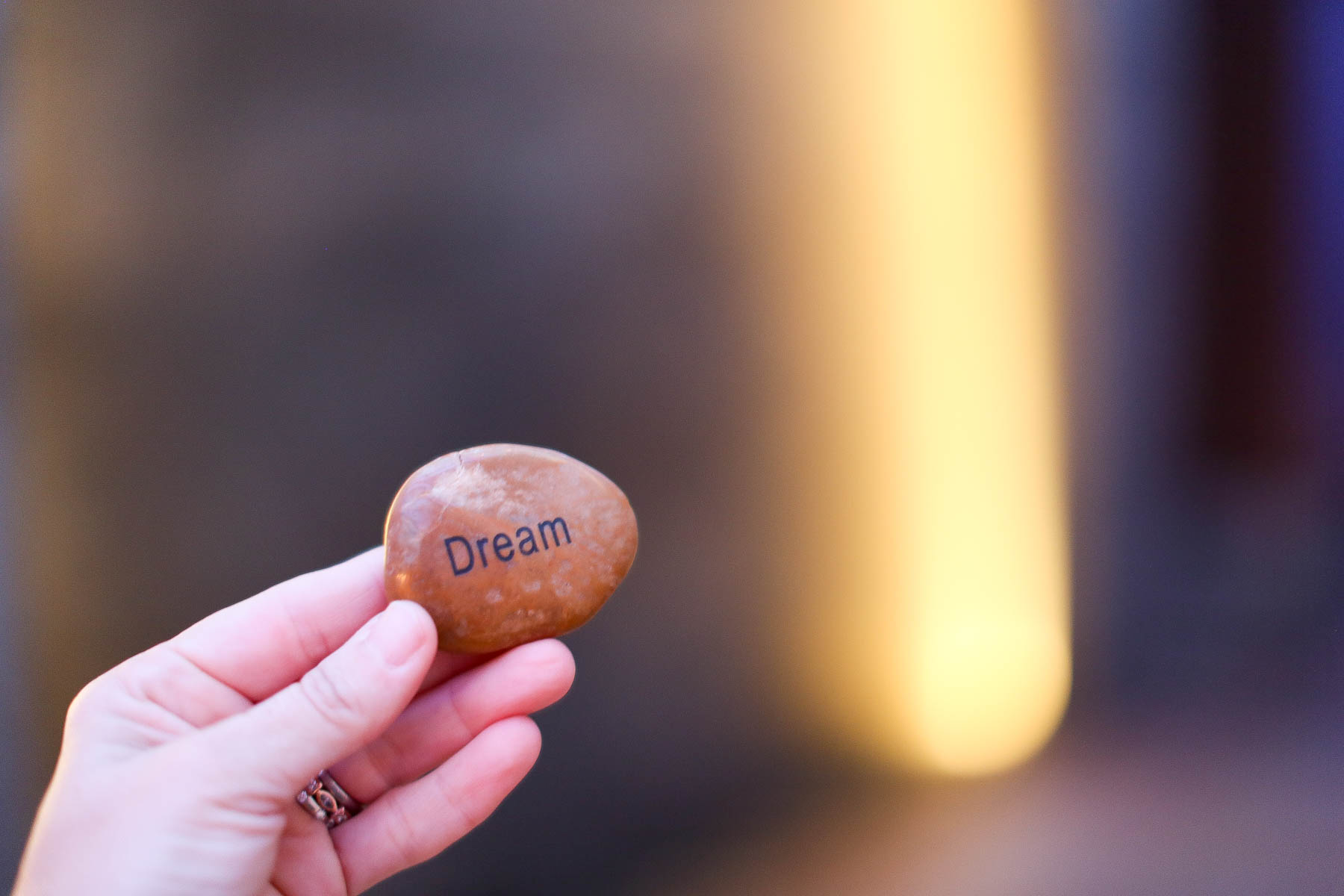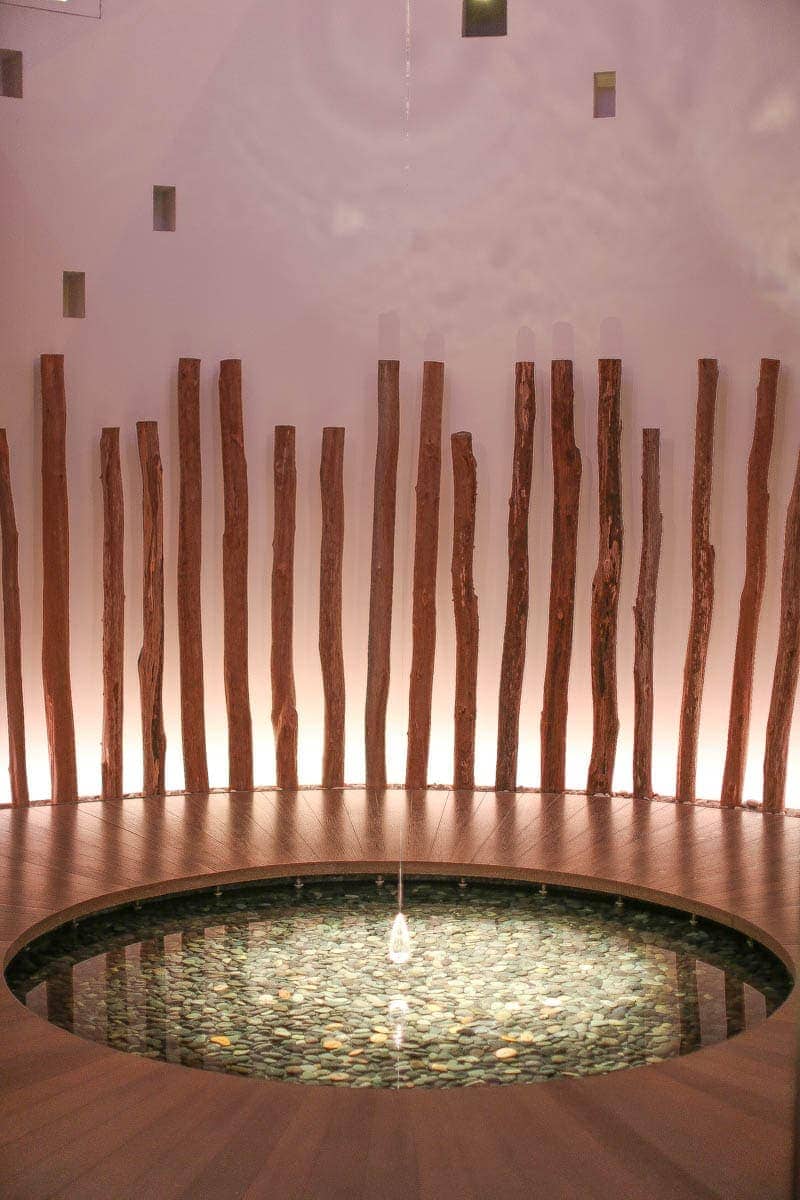 Focus on Relaxation
I chose to indulge in their Signature Lomilomi: a traditional Hawaiian massage that uses soothing Lomilomi sticks and warm river stones to help you achieve ultimate relaxation. This, my friends, is a parent's dream, and more than lives up to its outstanding reputation. I was so relaxed, that afterward, pretending to be on a solo vacation, this mother of four embarked on her own version of "Eat. Pray Love." First, I vegged in one of the relaxation rooms, followed by a meditation session in the eucalyptus steam room, ending my visit in one of the glorious rain showers. It was pure bliss, and just the escape this mom of four needed.
Though we didn't partake, I can't go without mentioning a treatment for your Ohana. This family treatment is a special massage experience designed for three to six family members (ages 5 and up) and utilizes the healing touches of lomilomi sticks. After mom's moment in lomilomi heaven, we'll for sure indulge by treating the whole family next time!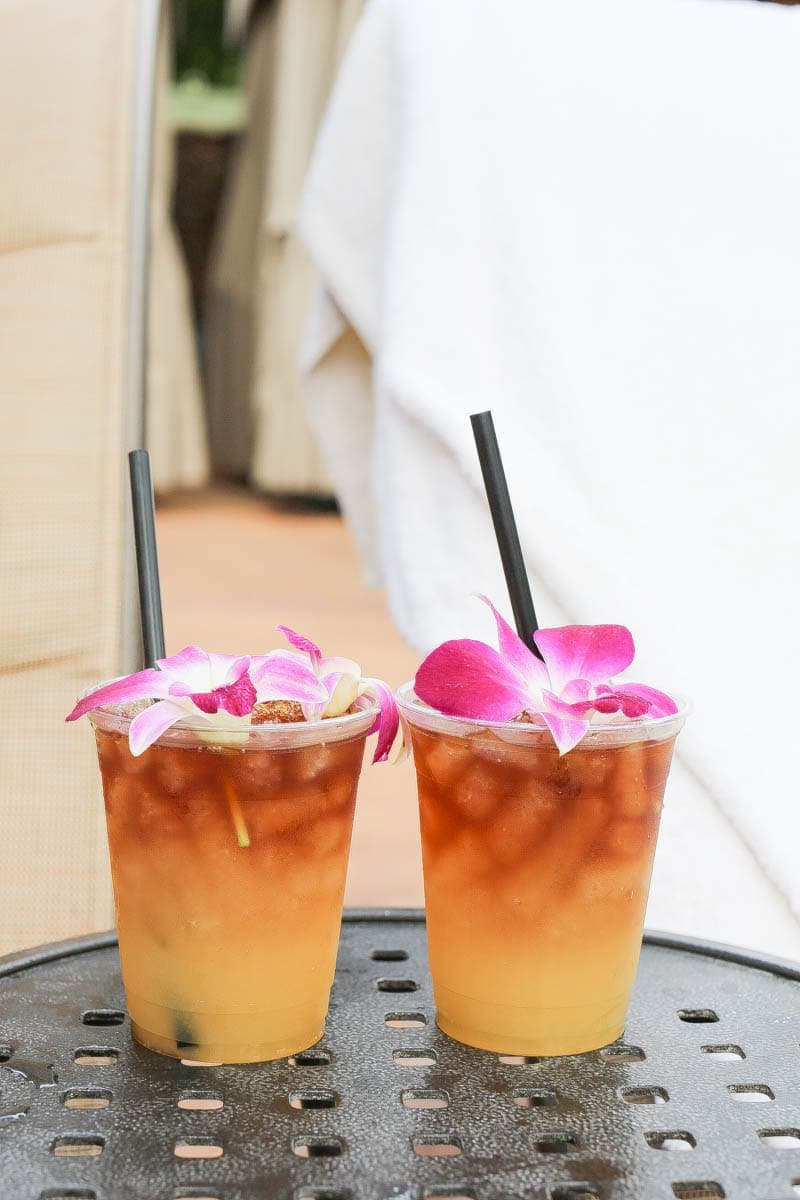 Snorkle & Enjoy The Pools
We were told before we arrived that we really wouldn't need to leave the resort to experience it all. Rainbow Reef, a saltwater lagoon that's home to thousands of fish is located by the center of the resort's pools. This on-property excursion was the perfect way to introduce my kids to snorkeling. The 3,800-square-foot reef was plentiful in color and had marine life like butterflyfish, angelfish, surgeonfish, and tangs.
The kids were over the moon and wanted to stay for hours, so we did. As a mom, I enjoyed how safe it was. Lifeguards were in sight the entire time, both in the water and outside. I didn't have to worry about anything unpredictable in this contained environment. The water is 77 degrees but can feel colder to your little ones, so I recommend bringing along wetsuits just in case. And to make the experience more educational, I mentioned all the fish the kids will see beforehand, so they could be on the lookout for them.
At Rainbow Reef, there are a few options for passes, and we opted for the Length Of Stay Access to get the most value.
One-Day Access: $25 per adult (ages 10 and up); $20 per child (ages 9 and under)
Length-of-Stay Access: $45 per adult (ages 10 and up); $35 per child (ages 9 and under)
---
Hawaii is the world's largest island chain, and it's the only U.S. state completely made up of islands. But only seven of its 132 islands are inhabited: Hawaii, Maui, Molokai, Lanai, Oahu, Kauai and Niihau.
---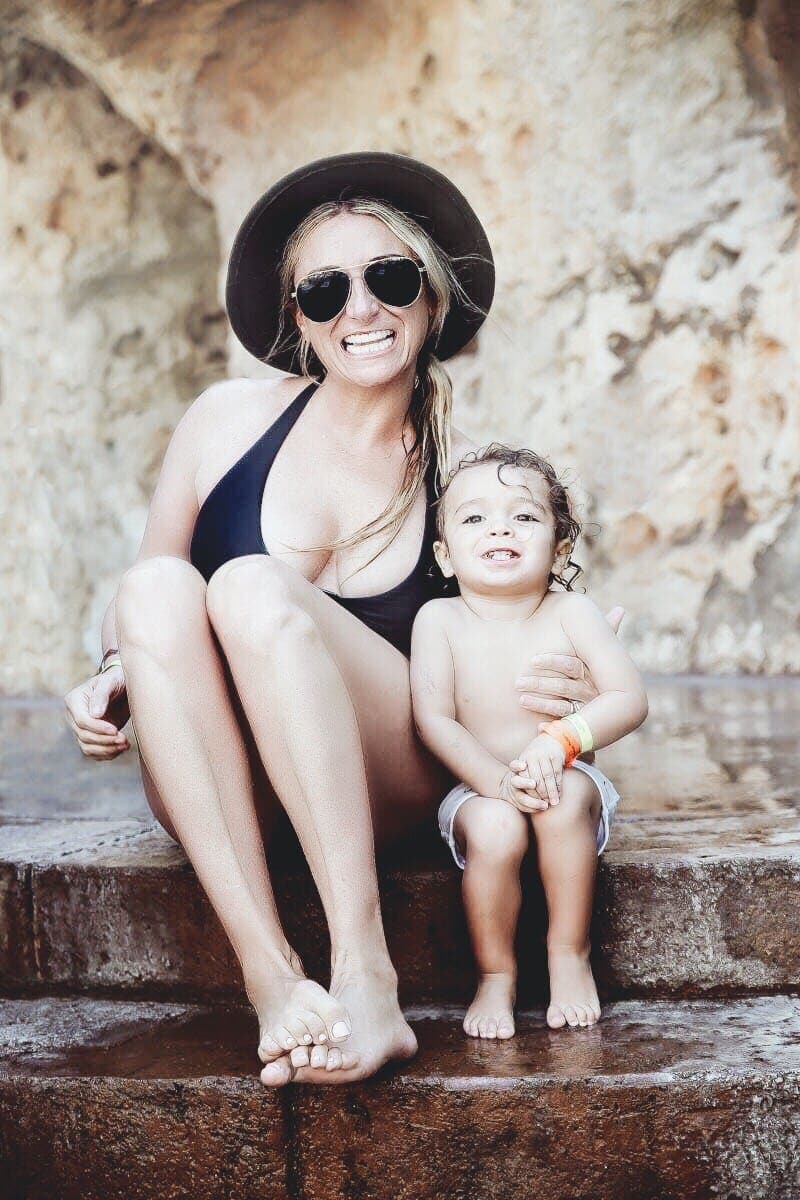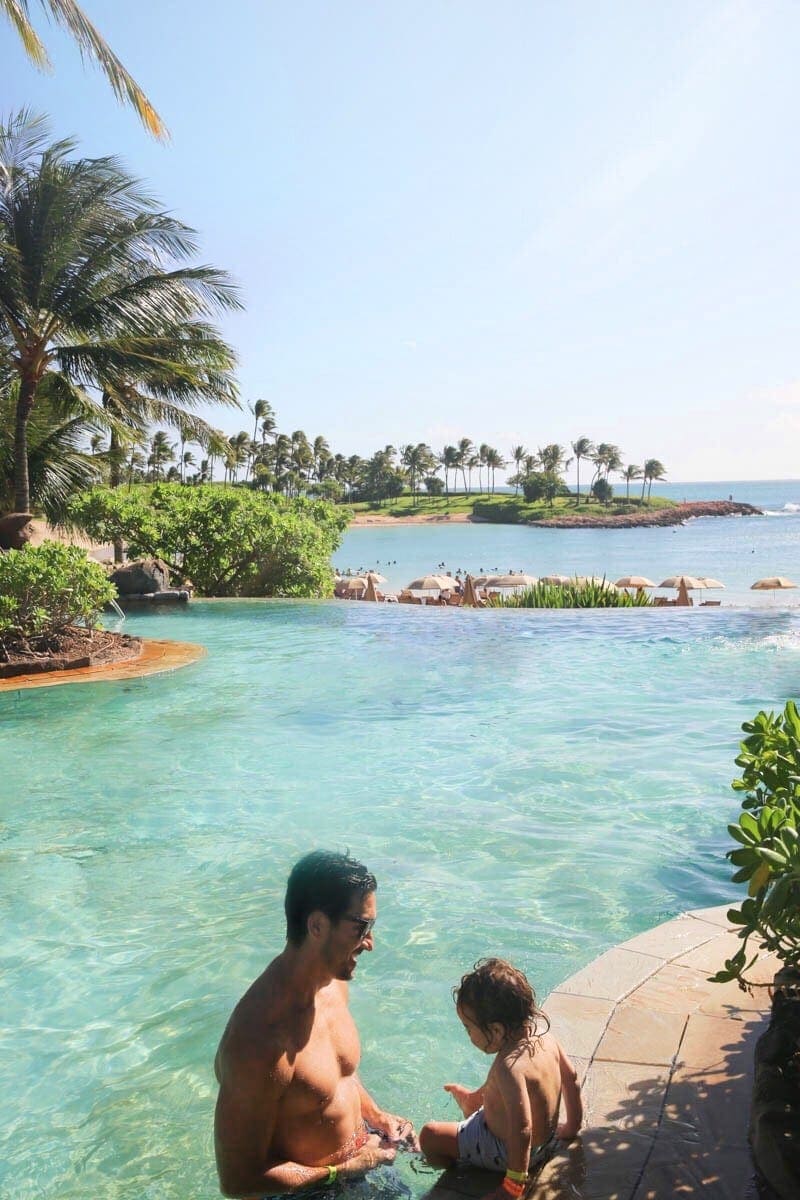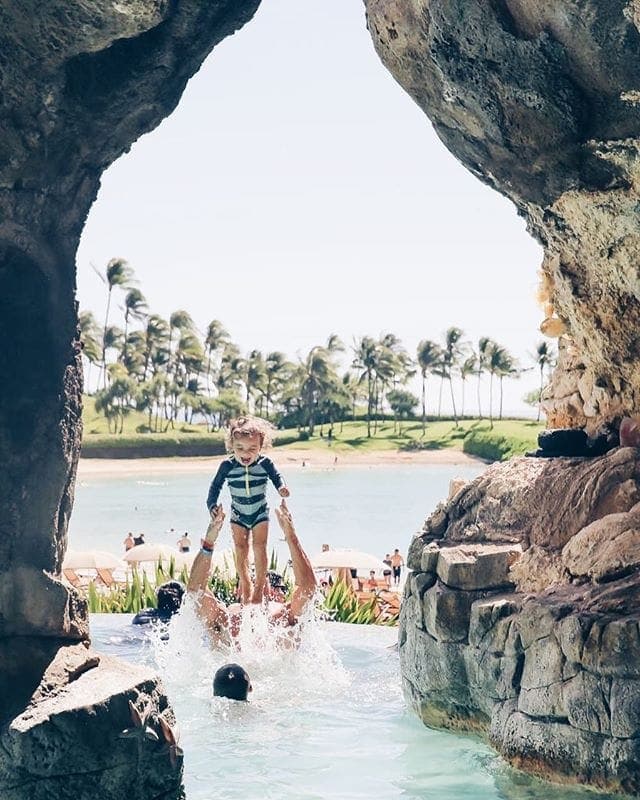 Enjoy the Beach Activities
With your rainbow reef passes, you can rent boogie boards and snorkeling gear to explore the beach. My kids spent hours on their boogie boards, searching for their new tropical friends in the waters below. The water is nice and calm, and makes for a picturesque setting. Snorkeling provides hours of entertainment not only for the little ones but for mom too!
There are also paddleboards available for a fun way to work out while on vacay. If you choose to leave the resort and see more of the island, the Hula Hula Desk (guest services) can arrange for a catamaran guided tour. We took advantage of the opportunity, and within our first jump into the water, we were able to experience the magic of swimming with sea turtles!
Have you listened to my podcast? Check out The Mom Confidential!
---
Hawaii beaches have white sand, as well as green, red, pink, and even black sand.
---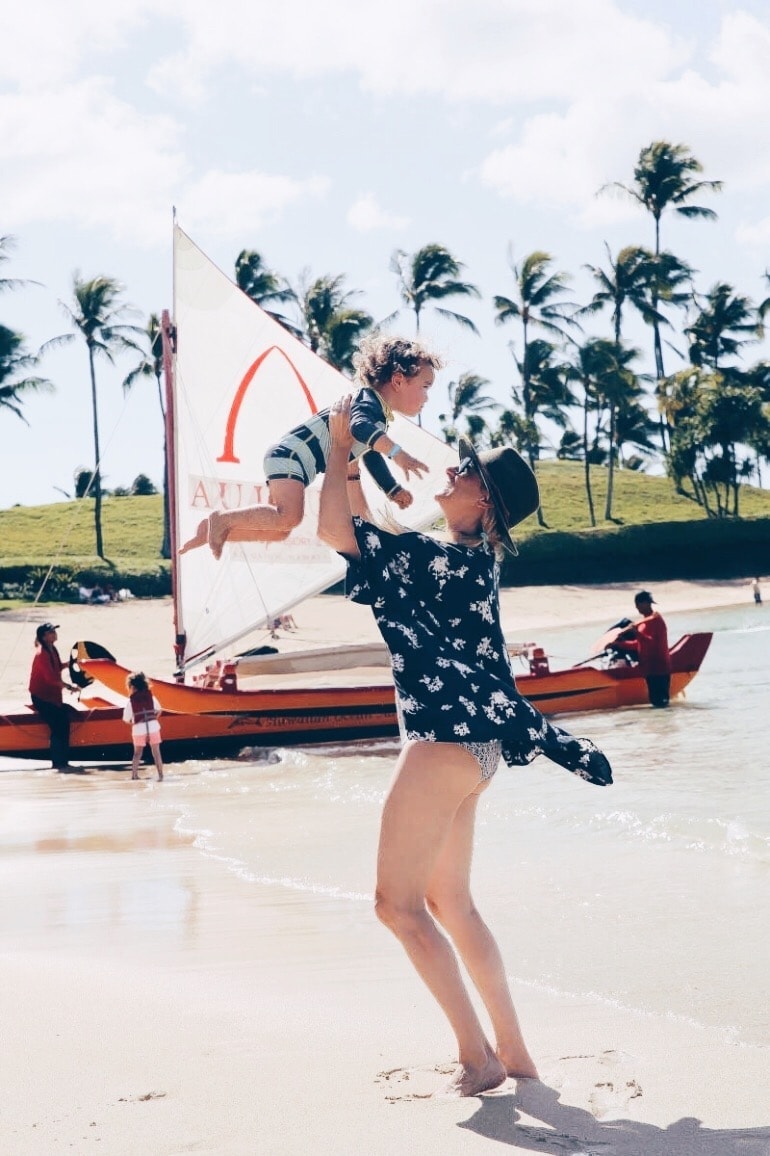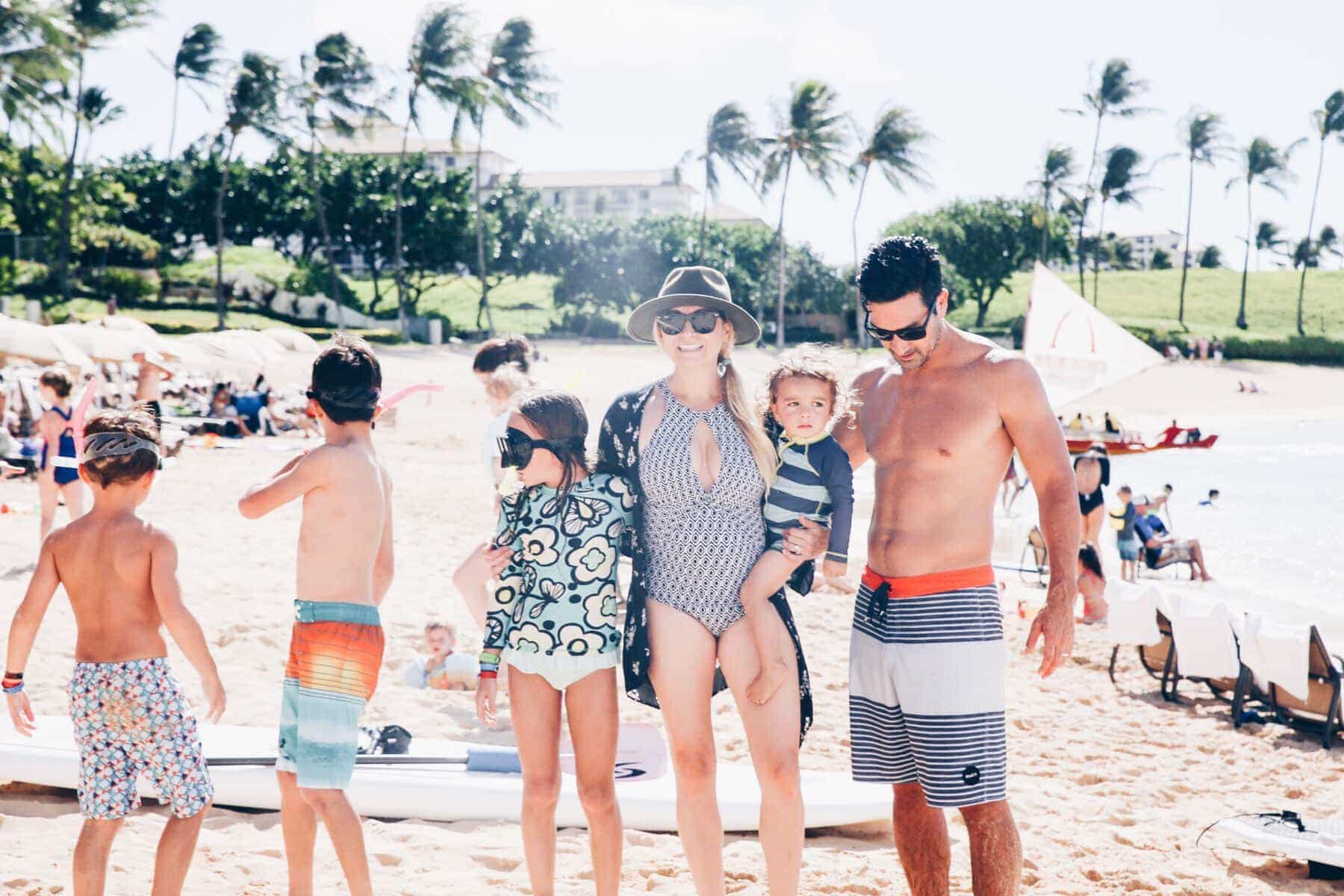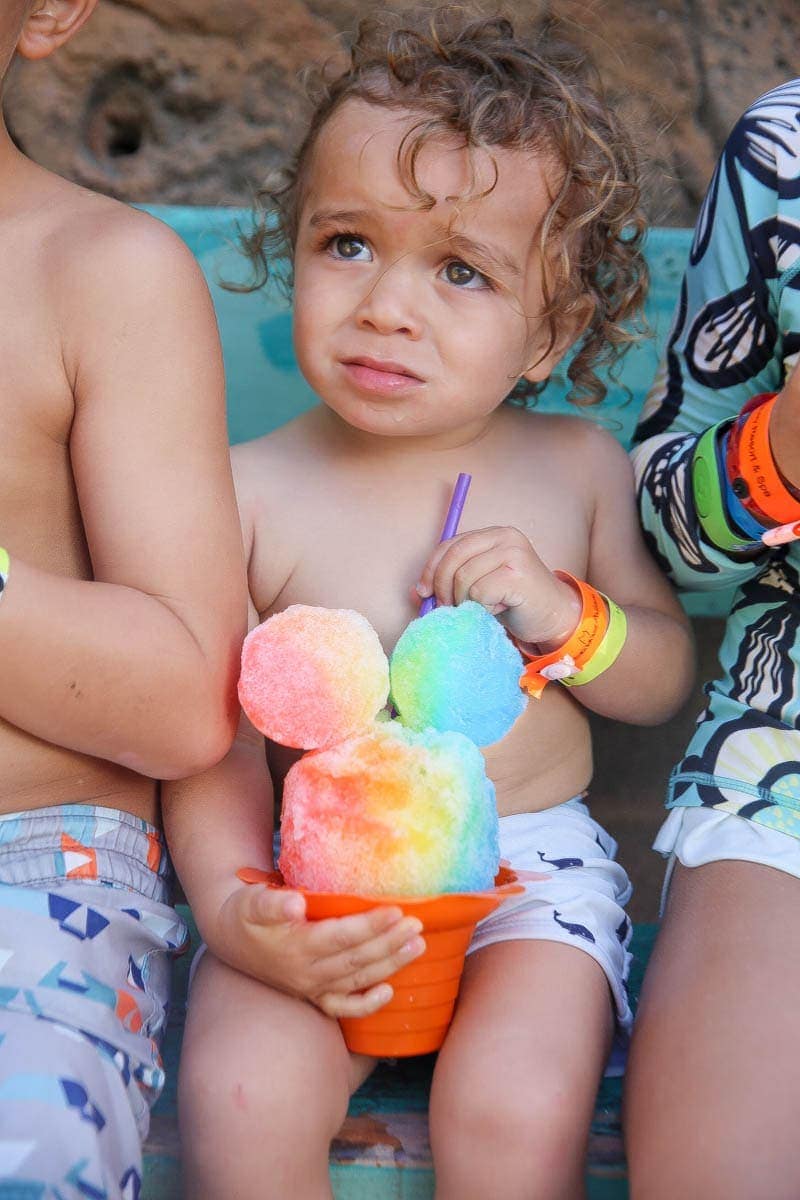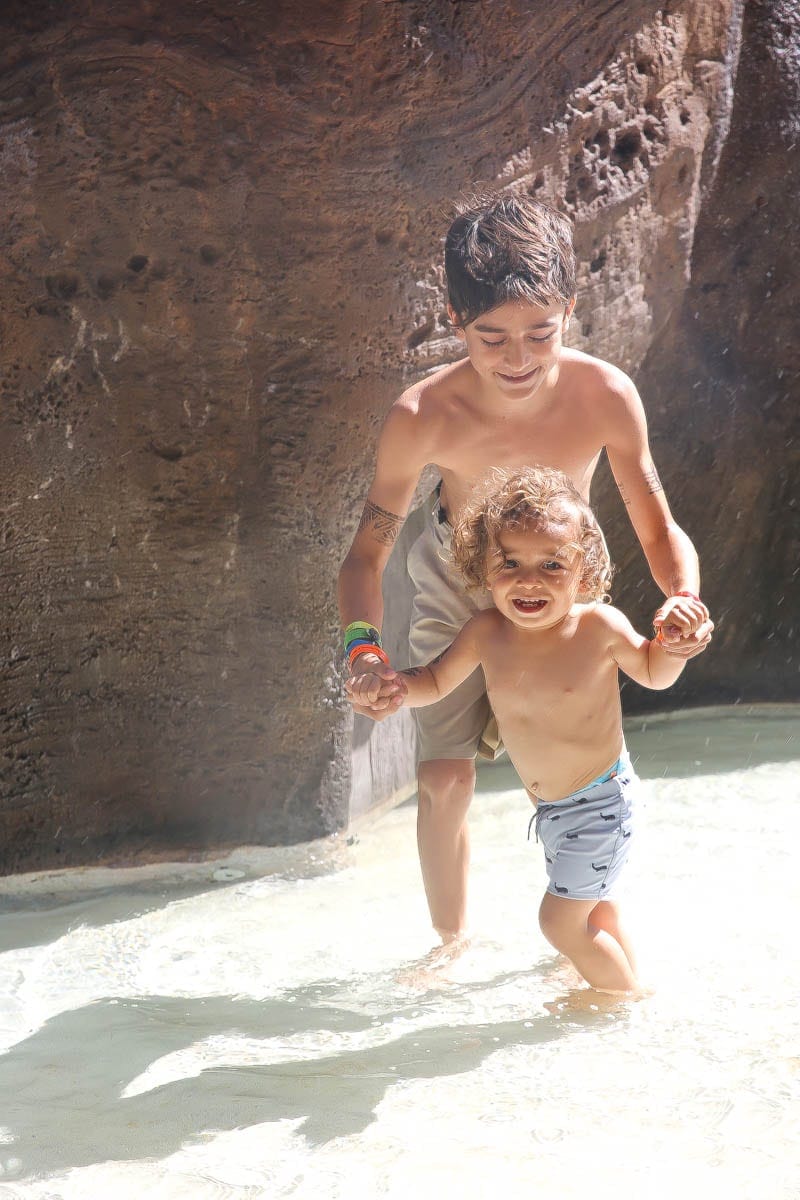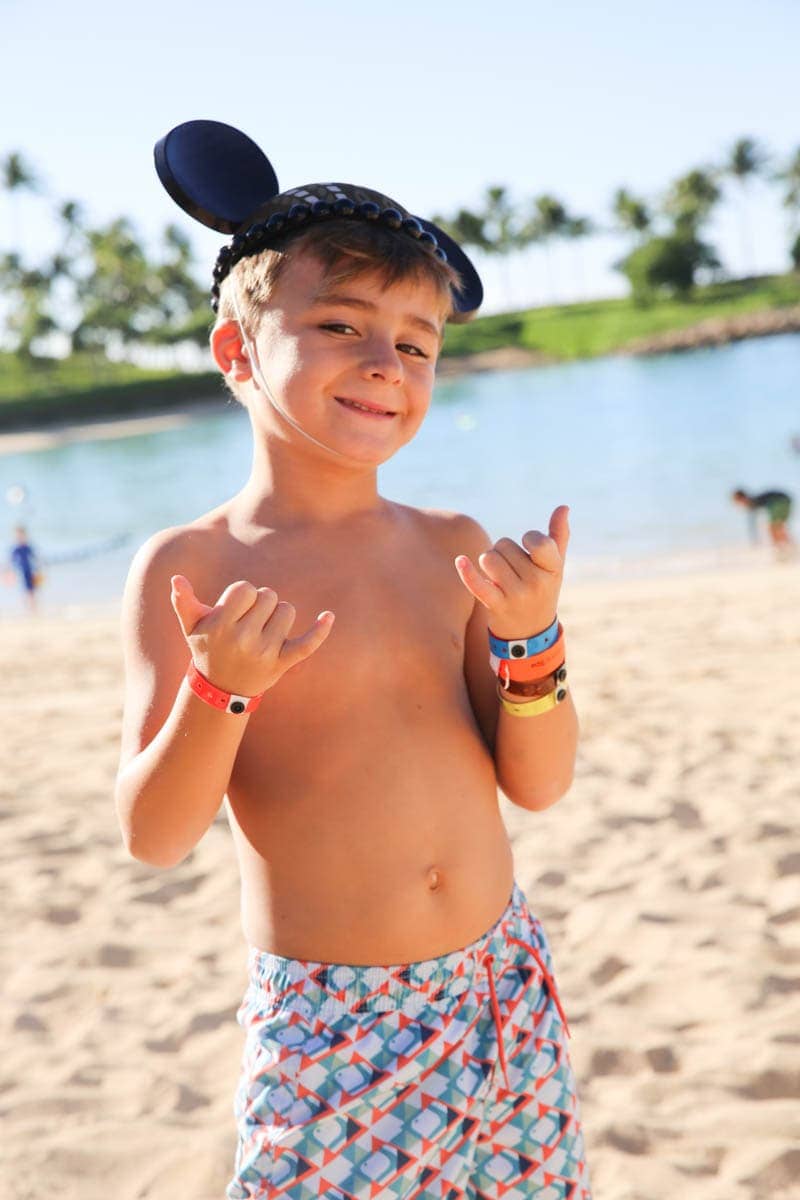 Take Advantage of Everything that's COMPLIMENTARY
When you're a family of six, saving is always on the radar. Disney Aulani includes plenty of complimentary activities so I want to share five that my family enjoyed:
Aunty's Beach House
(HELLO Child Care) This interactive kids club offers a variety of complementary activities—with childcare included—for ages 3 to 12. Parents and their toddlers get to hang out together during the Open House hours between 8-9:30 a.m. I recommend booking ahead of time online to avoid any lines. They do have space available for walk-ins but you will have to be in line by 7:30 a.m. to sign up. Note that Aunty's Beach House is currently closed, but may be open soon!
'Ohana Disney Movie Nights
Guests can take a seat on the Hālāwai Lawn and watch family-friendly Disney movies under the stars. For extra amusement, go early and enjoy pre-movie trivia competitions. During our stay, they featured "Cars 3."
---
Hawaii was named for Hawai'i Loa, a legendary figure who is said to have first discovered the islands.
---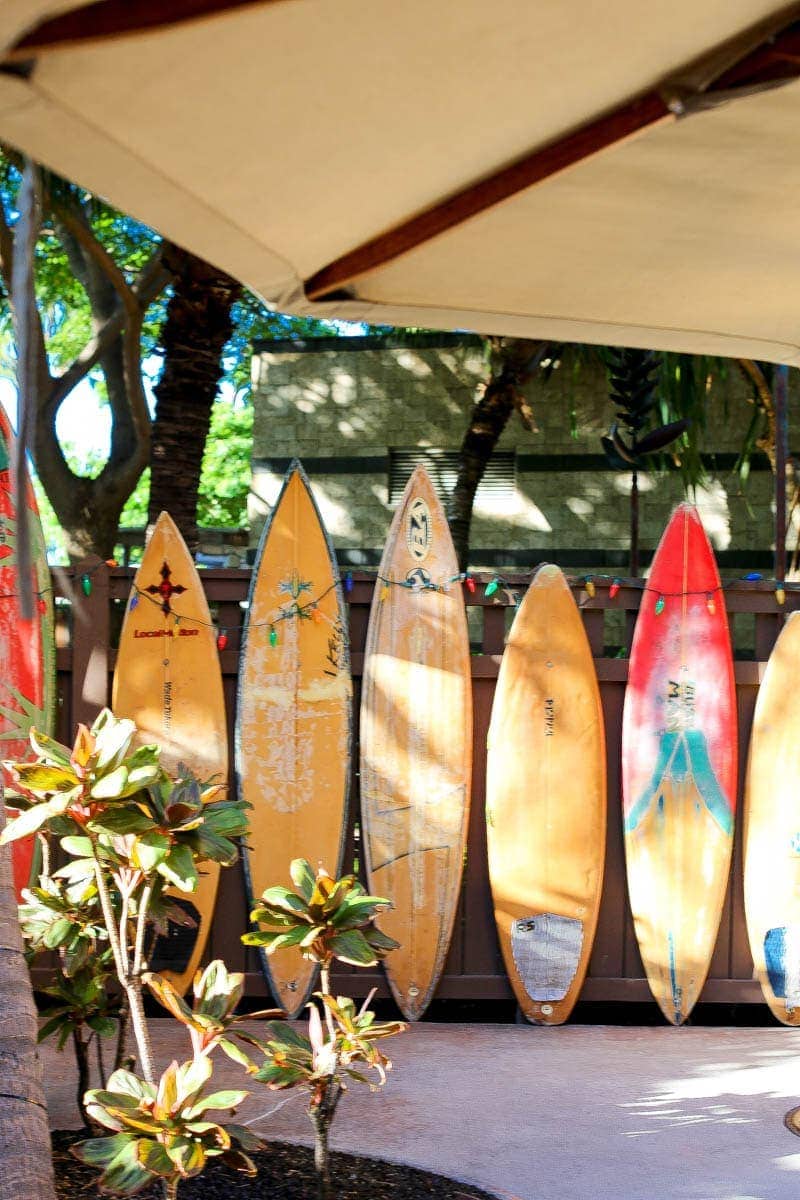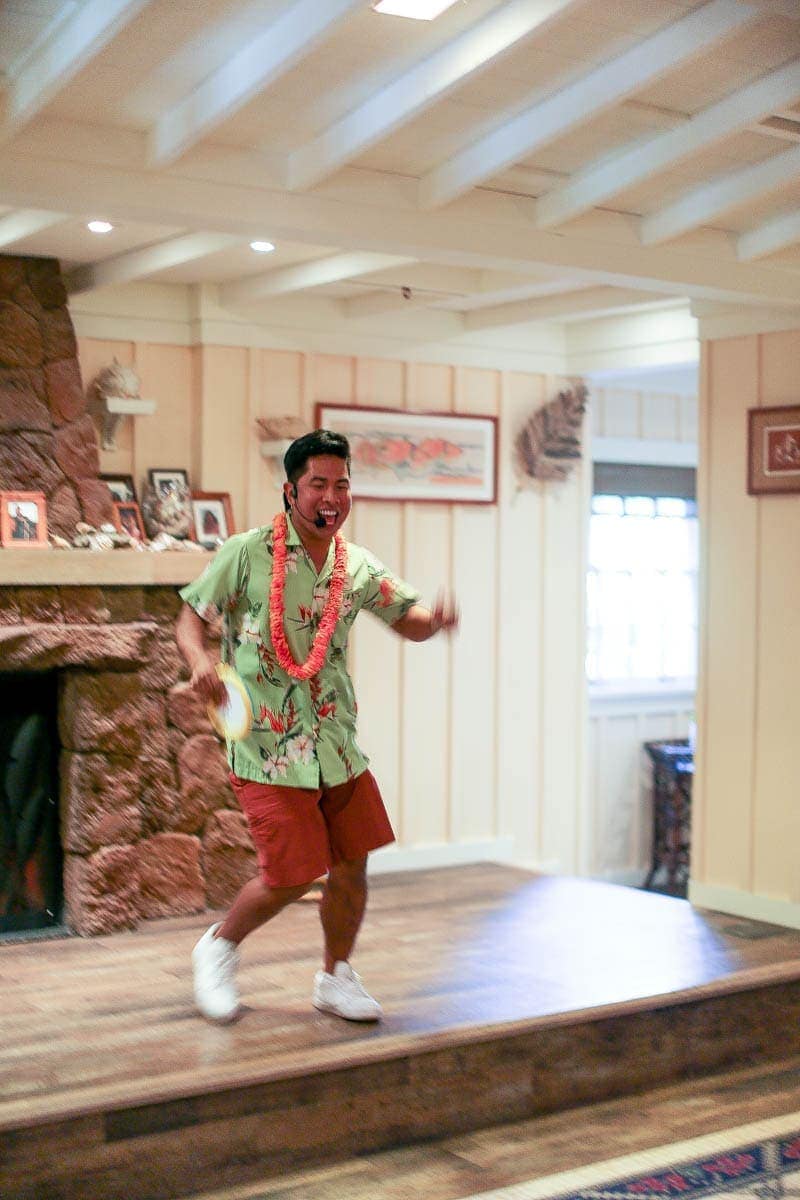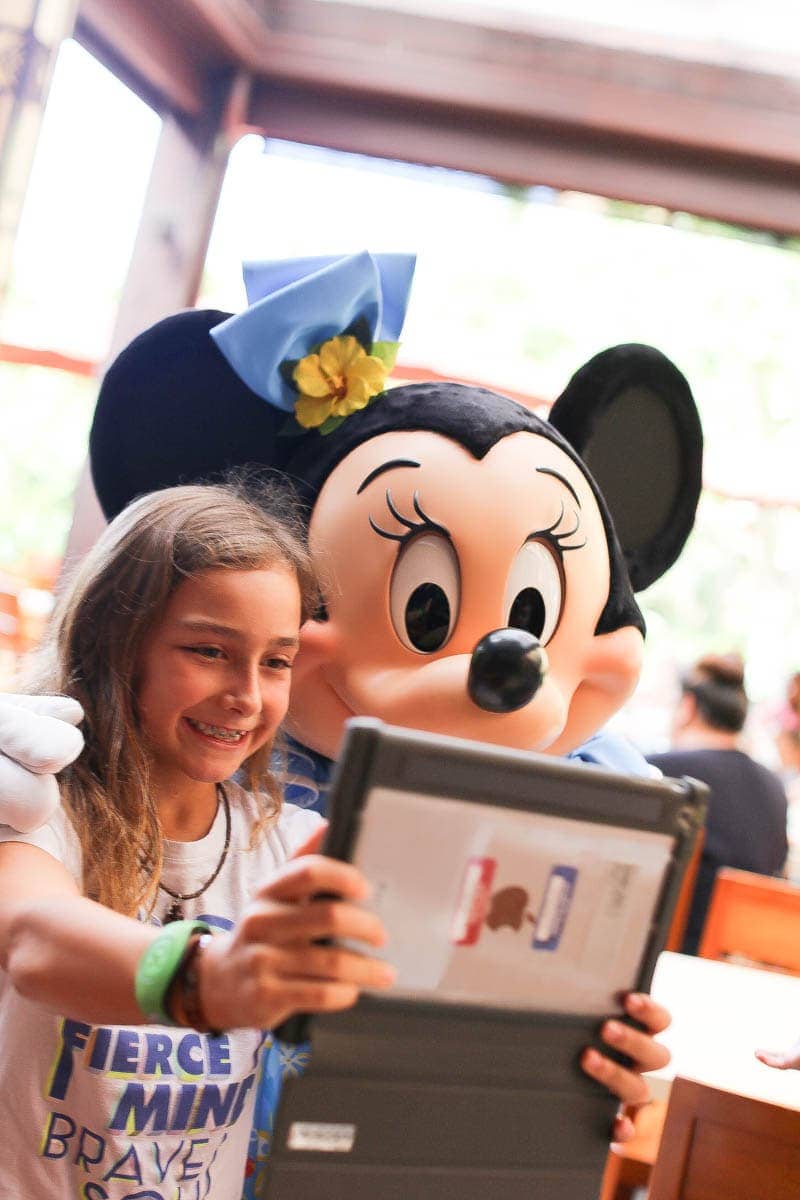 Mo'olelo Fire Pit Storytelling
Guests of all ages gather 'round a fire for a night of enchanting tales told by a master storyteller. Mo'olelo Fire Pit Storytelling is held at a fire pit located between the Waikolohe Valley pool area and ʻAMA'AMA restaurant. This is suitable for kids of all ages.
Pau Hana Room Community Hall
For families and friends looking to connect over video games, board games, arts and crafts, books and Disney family movies, the Pau Hana Room stocks everything needed for fun! DVD rentals are also available. I thoroughly enjoyed renting movies when I wanted my kids to have quiet time.
Menehune Adventure Trail
On this high-tech scavenger hunt, guests explore the resort to solve riddles, search for statues and discover surprises left by the Menehune—mischievous little people with magical powers.
---
In 1810 Kamehameha became Hawaii's first king. The islands continued to have royal rulers into the 1880s, but in 1898 Hawaii became a U.S. territory. It became the 50th state in 1959, and to this day you can still visit Iolani Palace—the only royal building on U.S. soil.
---
Give The Gift Of Aulani
If you're searching for the perfect vacation for the whole family, look no further. For the first time ever, guests can select from a full portfolio of Disney destinations and experiences — all in one, easy-to-navigate place. Need to give a gift? Guests can explore GiveDisneyVacations.com and open a dedicated feature page profiling each Disney destination available. Giving the Gift Of Aulani will certainly make dreams come true!
The best way to explore Hawaii is to make Aulani, A Disney Resort & Spa, part of your family's itinerary. Hawaiians live with Aloha, and Disney Aulani is the epitome of that. At Aulani, everyone belongs and your 'Ohana (family) is bound to feel special because they are. This is the only resort offering an immersive Hawaiian experience among the stellar hospitality and pure magic that only Disney can bring. For an unforgettable experience, treat yourself and your family to Aulani this year!
---
There are only 13 letters in the Hawaiian alphabet and every word—and syllable—ends with one of five vowels.
---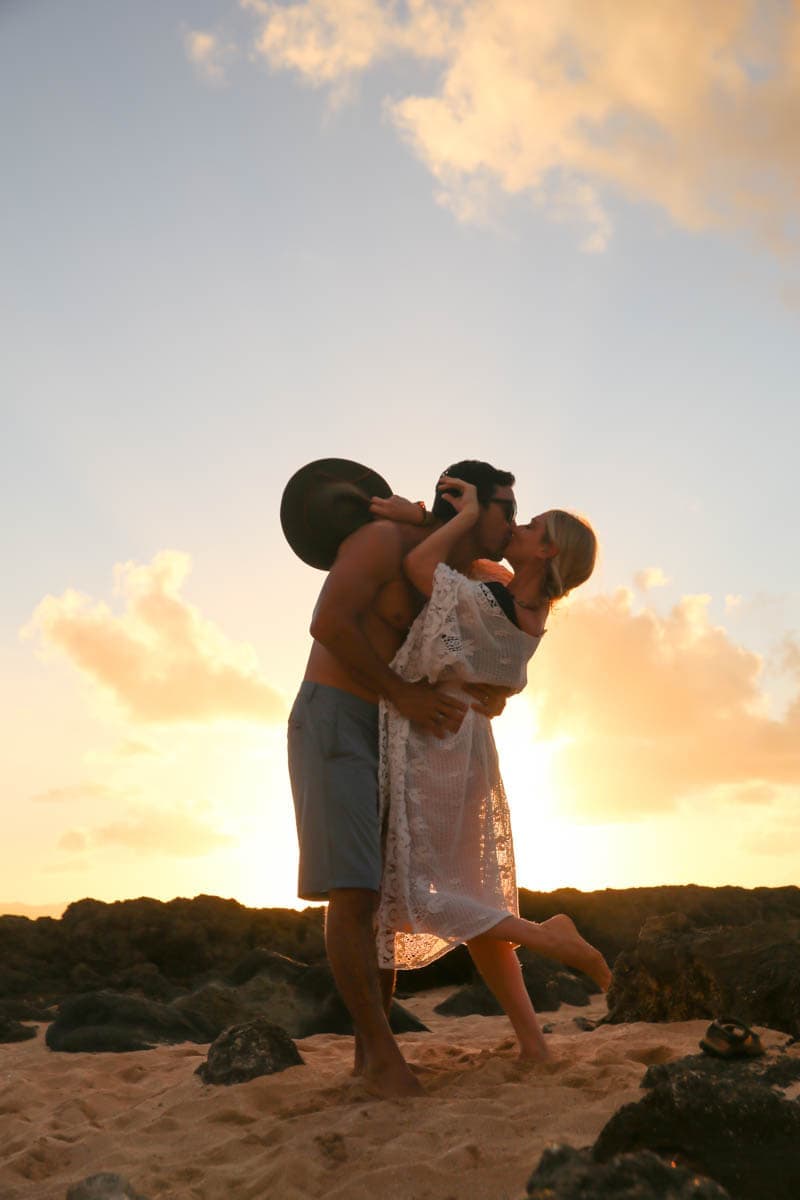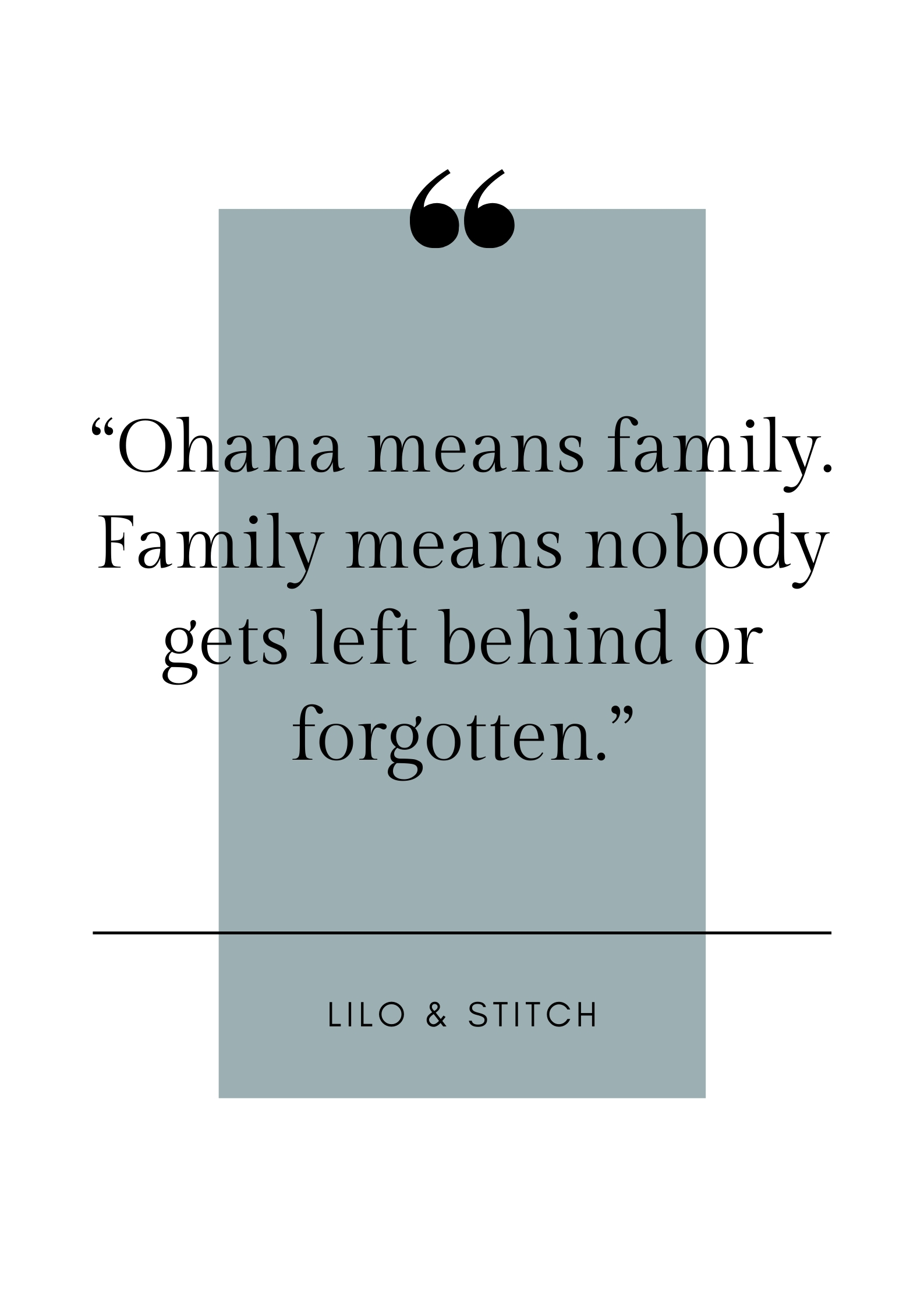 Tips for Parenting In Style...
Never boring, always awesome. Keep up to date with the latest from City Girl Gone Mom.