This Post Is In Sponsorship With Coastal Organizing Company And Cabinets Plus! Thank You For Sponsoring CityGirlGoneMom! As Always, All Opinions Are My Own!
My Carrie Bradshaw moment has finally arrived—I have a closet to swoon over. My lifelong dream of a walk-in, built-in closet has become a reality and is truly magical. Who else remembers that scene from Sex and the City when Carrie walks into her new closet?! I think I played it in my head ten times when walking through my own just this morning. Twenty years of dreaming, pulling inspo from my favorite TV character and Chris Loves Julia, and calling in the professionals—Cabinets Plus and Coastal Organizing Company—has all led to this moment. Pinch me!!!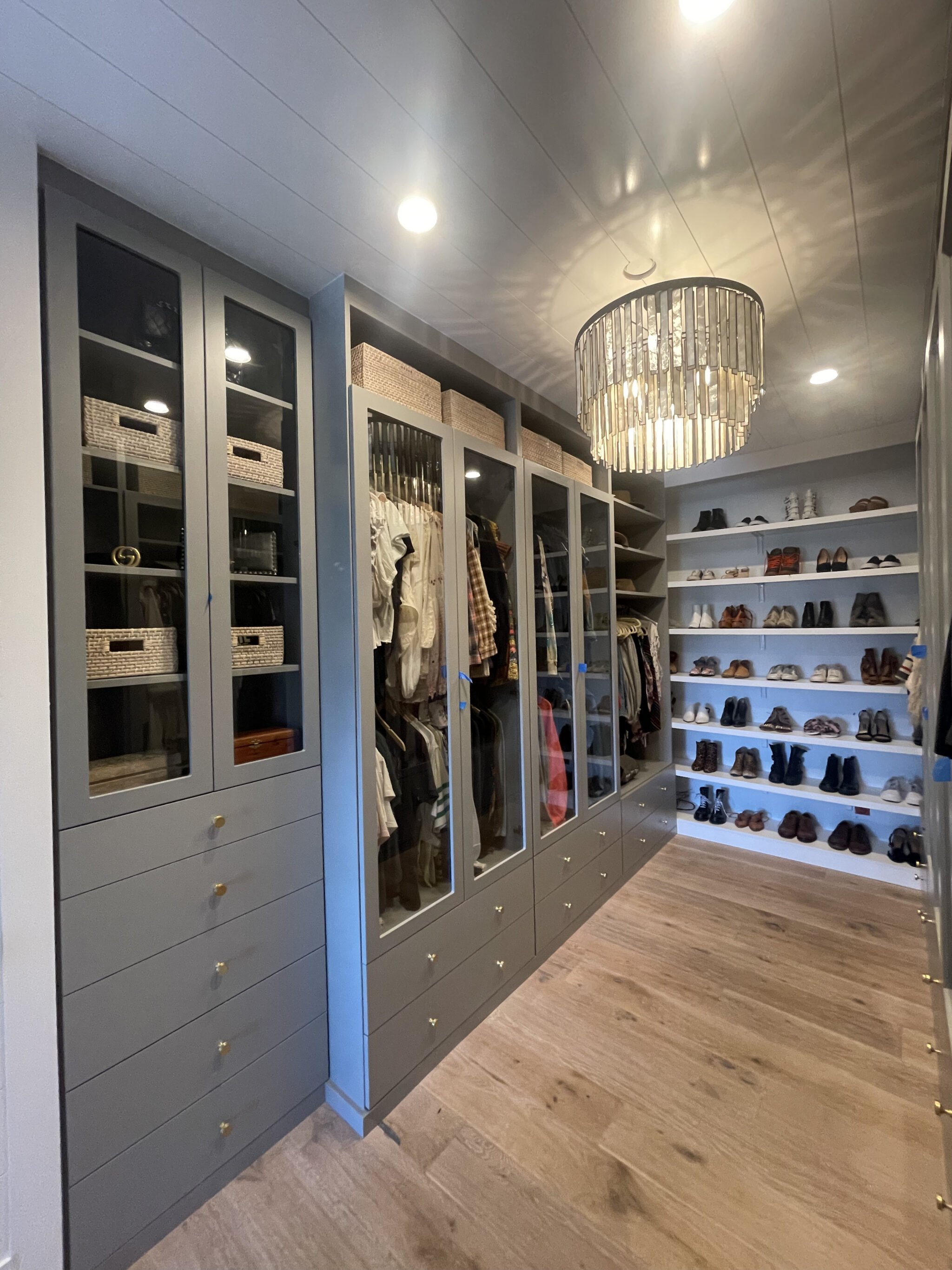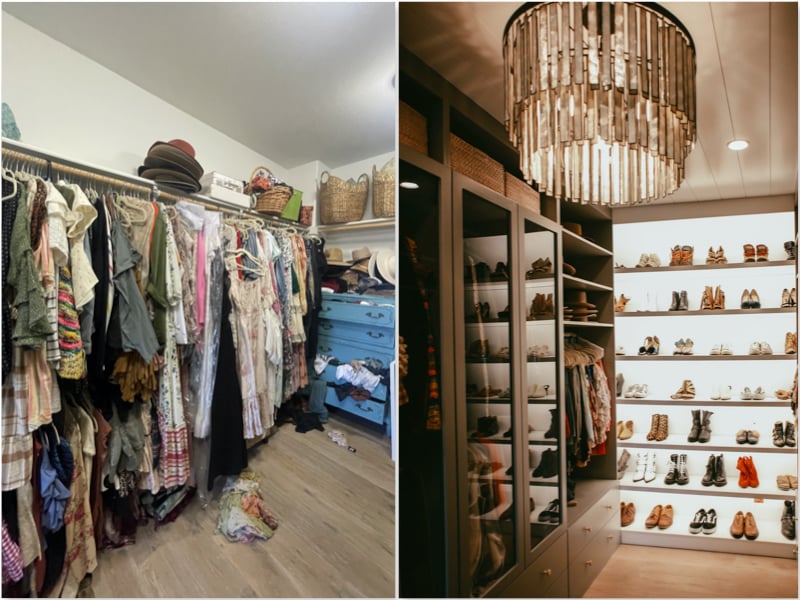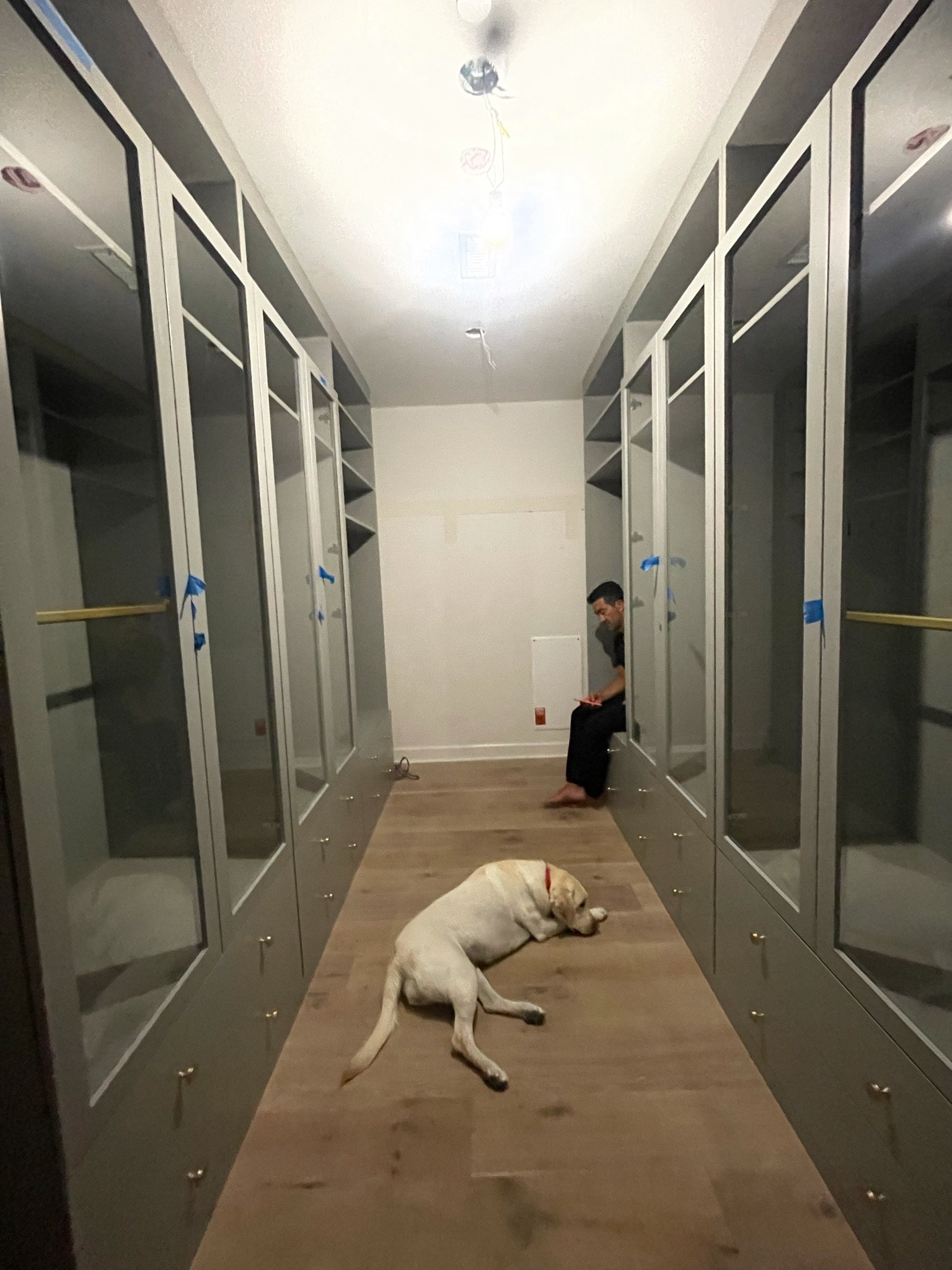 Getting Organized
Somewhere along the way, "chaos" became a part of my brand identity. I don't know when, I don't know how, and I don't know why, but chaos loves to follow me around, and it's made quite a home in my closet over the past 20 years. I'd like to tell you I had a method to my madness, but it was just pure madness. The first major step once my plans for our closet rehaul was in motion was to get organized—for real, this time!
Immediately, I knew Coastal Organizing Company was perfect for the job. Liz and her team are kind, patient, energetic, and insanely detailed (something I desperately needed!). They helped me do a major overhaul of the original closet, deciding what to keep and what to let go of. I never considered myself a hoarder, but turns out I have some serious attachments to clothes. From start to finish they were professional and offered real-life solutions to ensure that I wouldn't find myself in the same messy rut a few years down the line. Basically, a system needed to be in place and they made it happen. Forever grateful!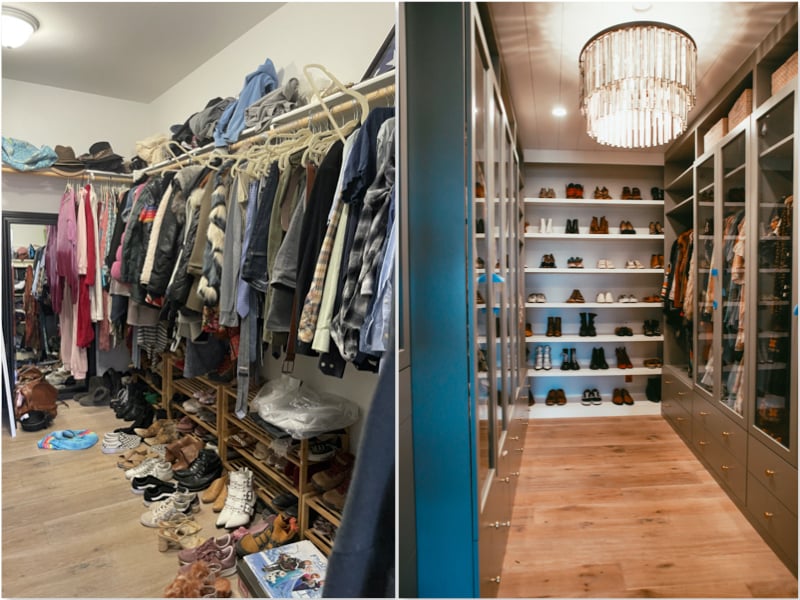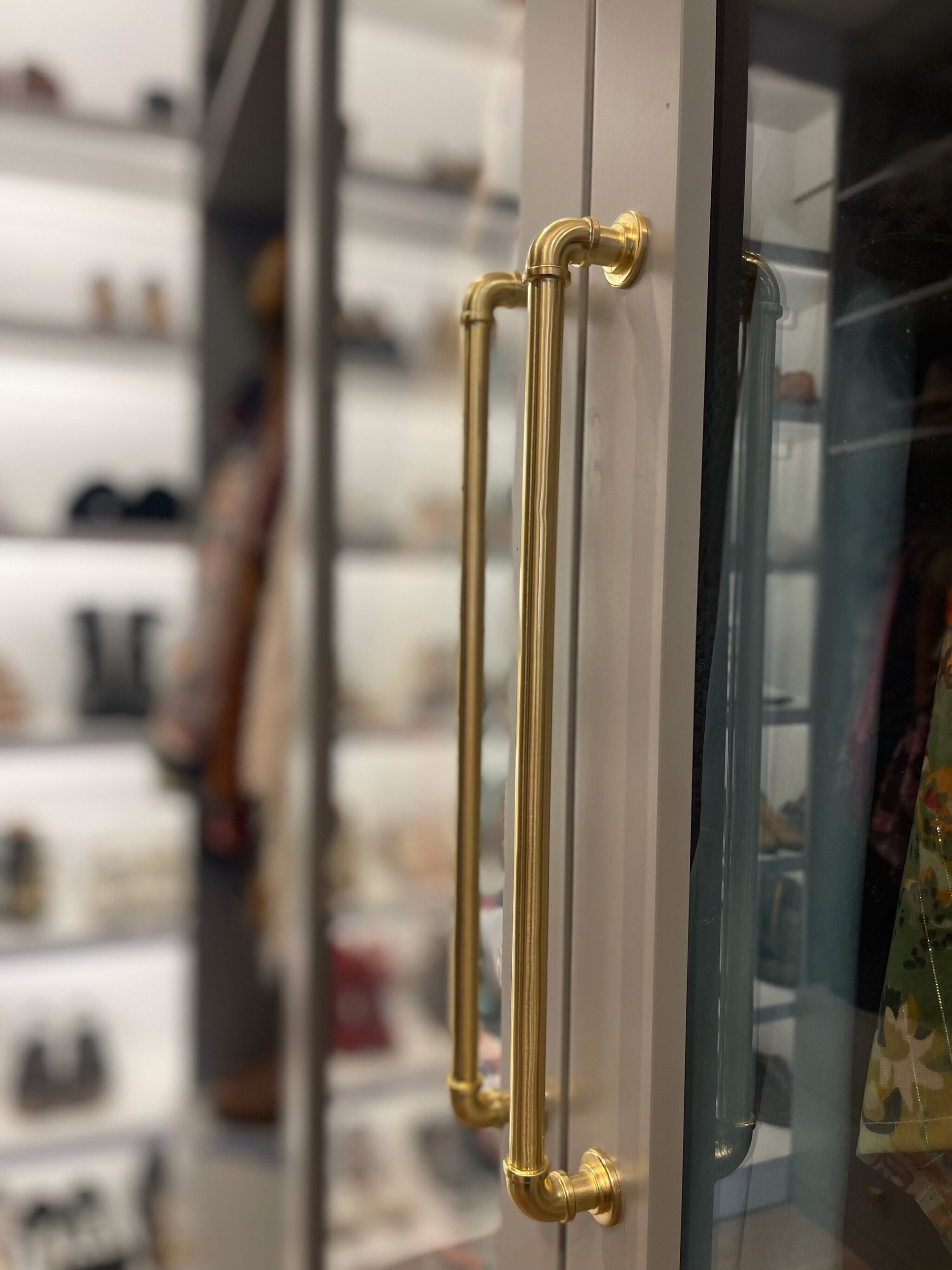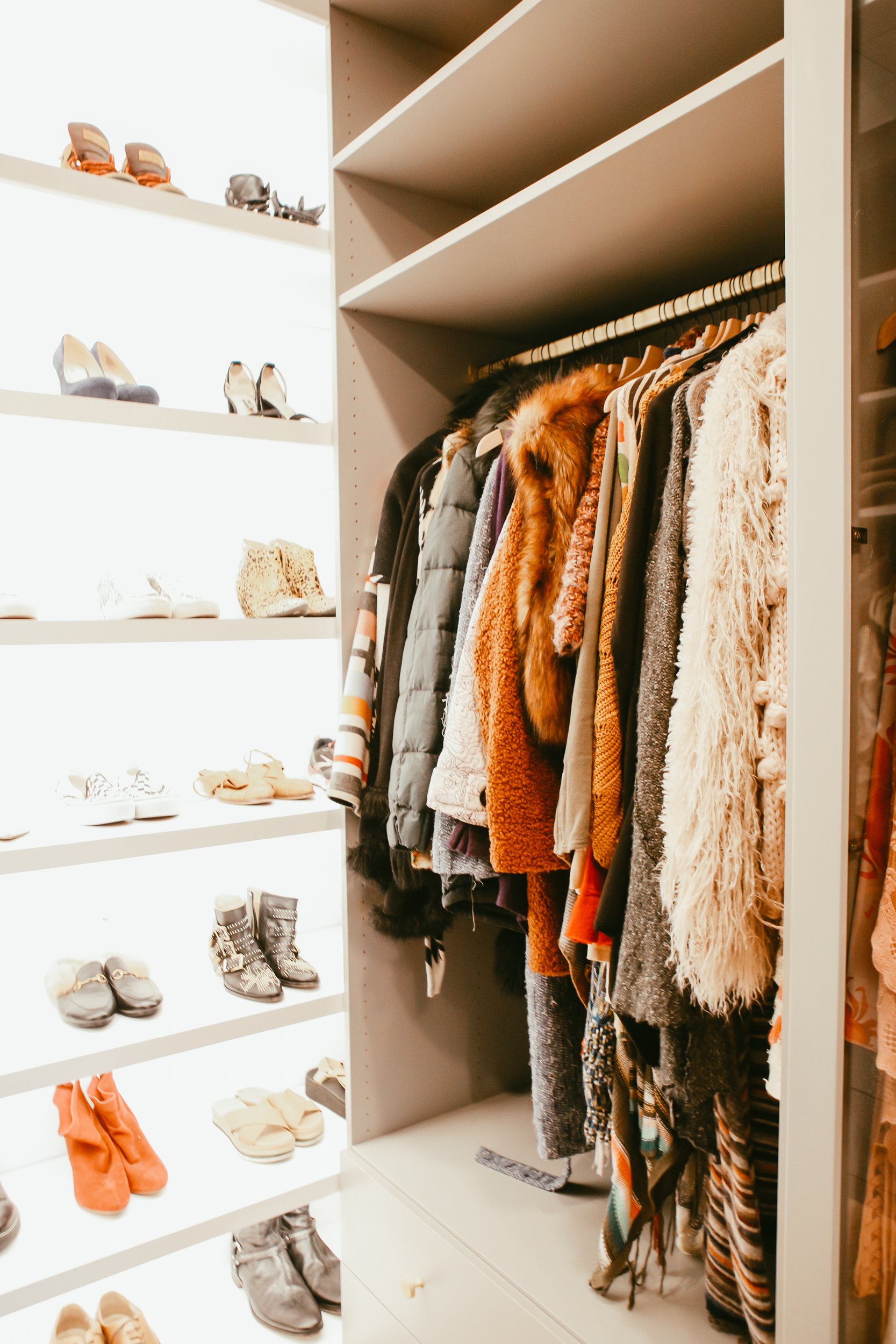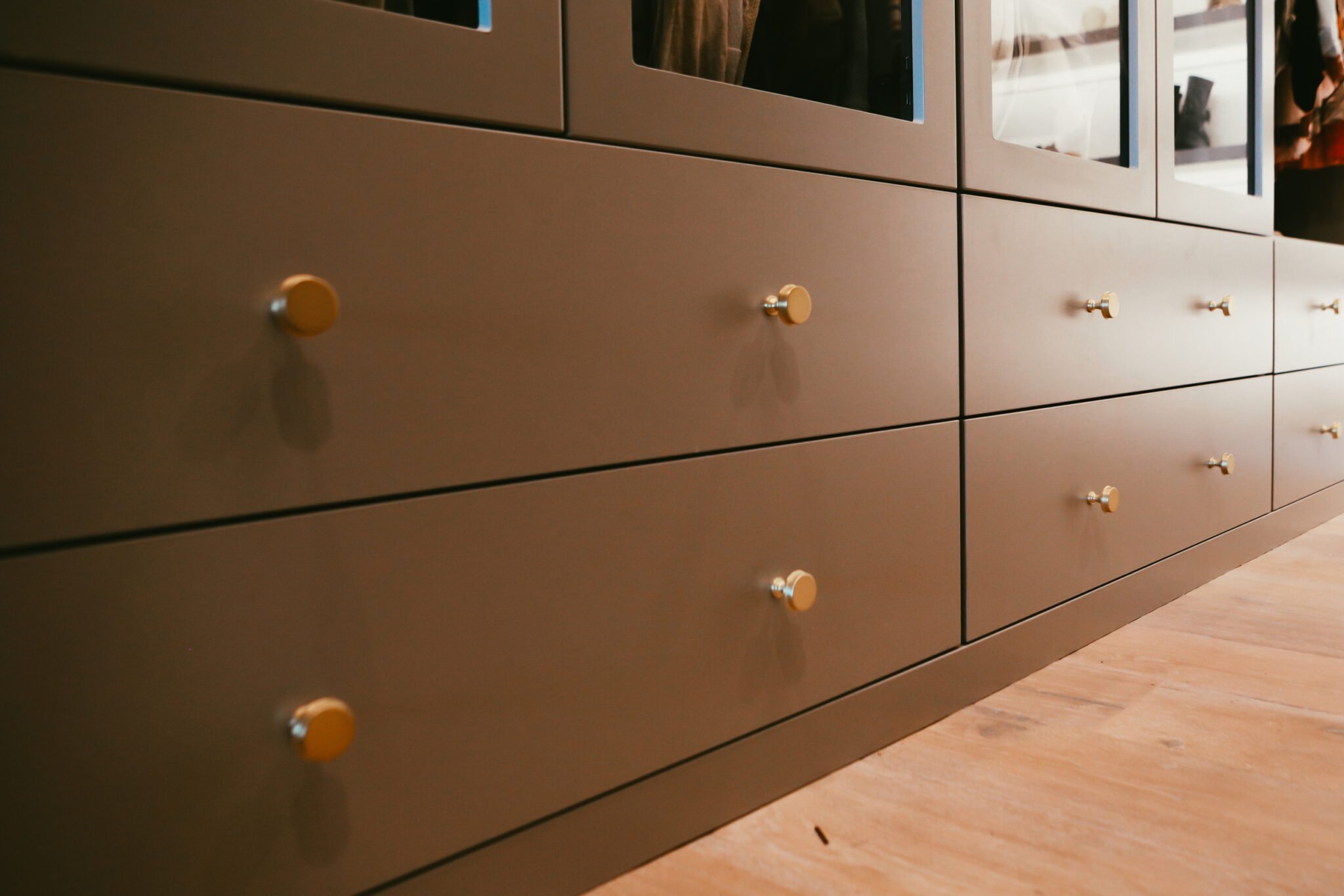 Function, First
With my dream closet selection streamlined and organized, it was time to build out the cabinetry. Cabinets Plus caught my eye because we knew from the start that we wanted custom work (I say 'we' as if Bobby had any say in this, he didn't). The important thing was to incorporate as much storage as possible. We landed on these muted gray/green cabinets that fit the bill with plenty of storage space, drawers, and height variety to fit clothes of all lengths. Everything was seamless with Cabinets Plus, it was a no-hassle, stress-free install that really laid the foundation down for the rest of the space.
Speaking of the rest of the space, I know you're wondering about that shoe wall. I'm still drooling over it. If you're a fashion lover like me, you know all about the shoe wall. This was my true Carrie moment. I still get goosebumps whenever I go inside, honestly. The wall was built by a friend but definitely pulled inspo from other much-loved shoe walls. We added backlighting to it to ensure that the shoes were always lit up and in the spotlight. It's a fun way to highlight your selection, make it easy to choose from, and also just look super rad.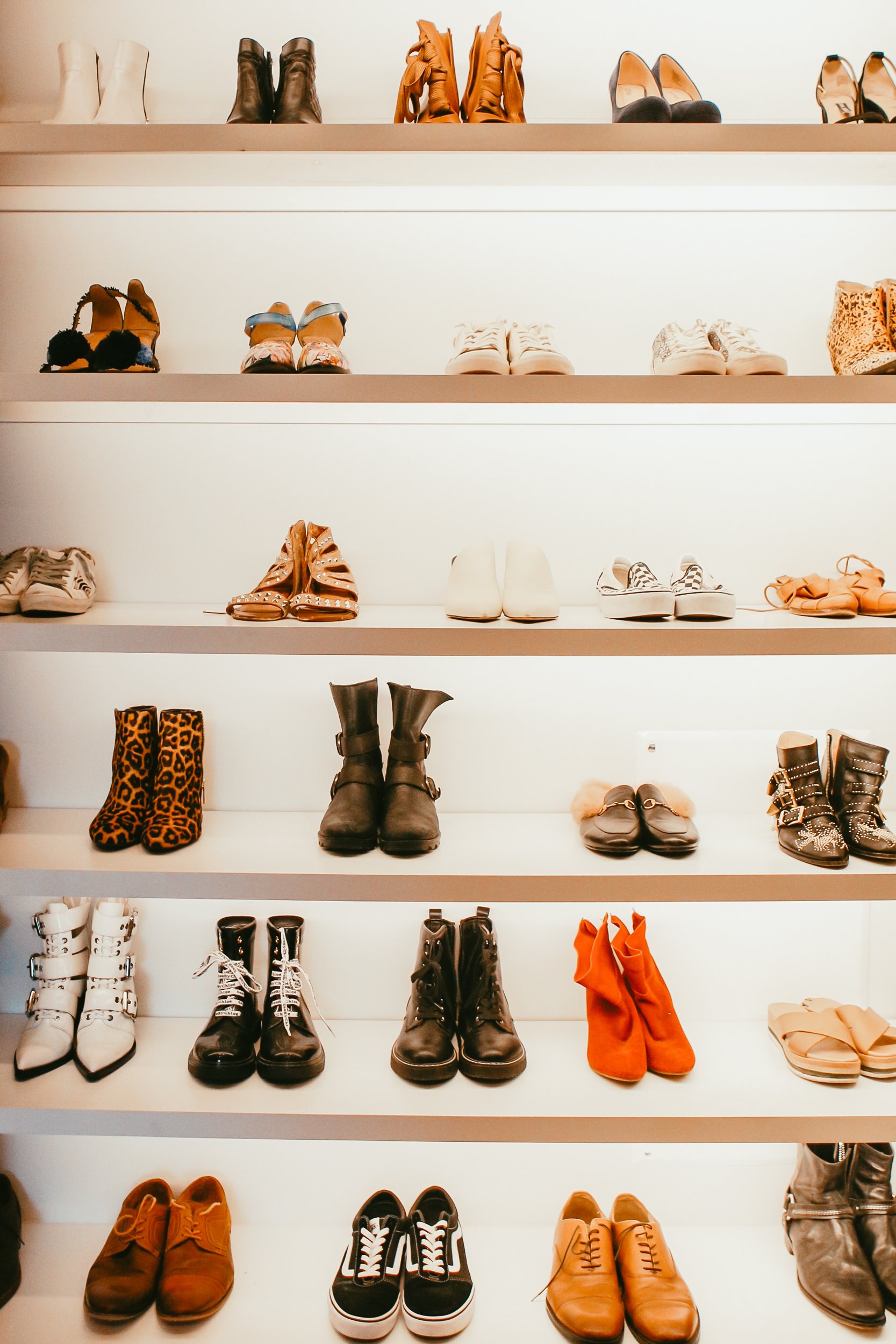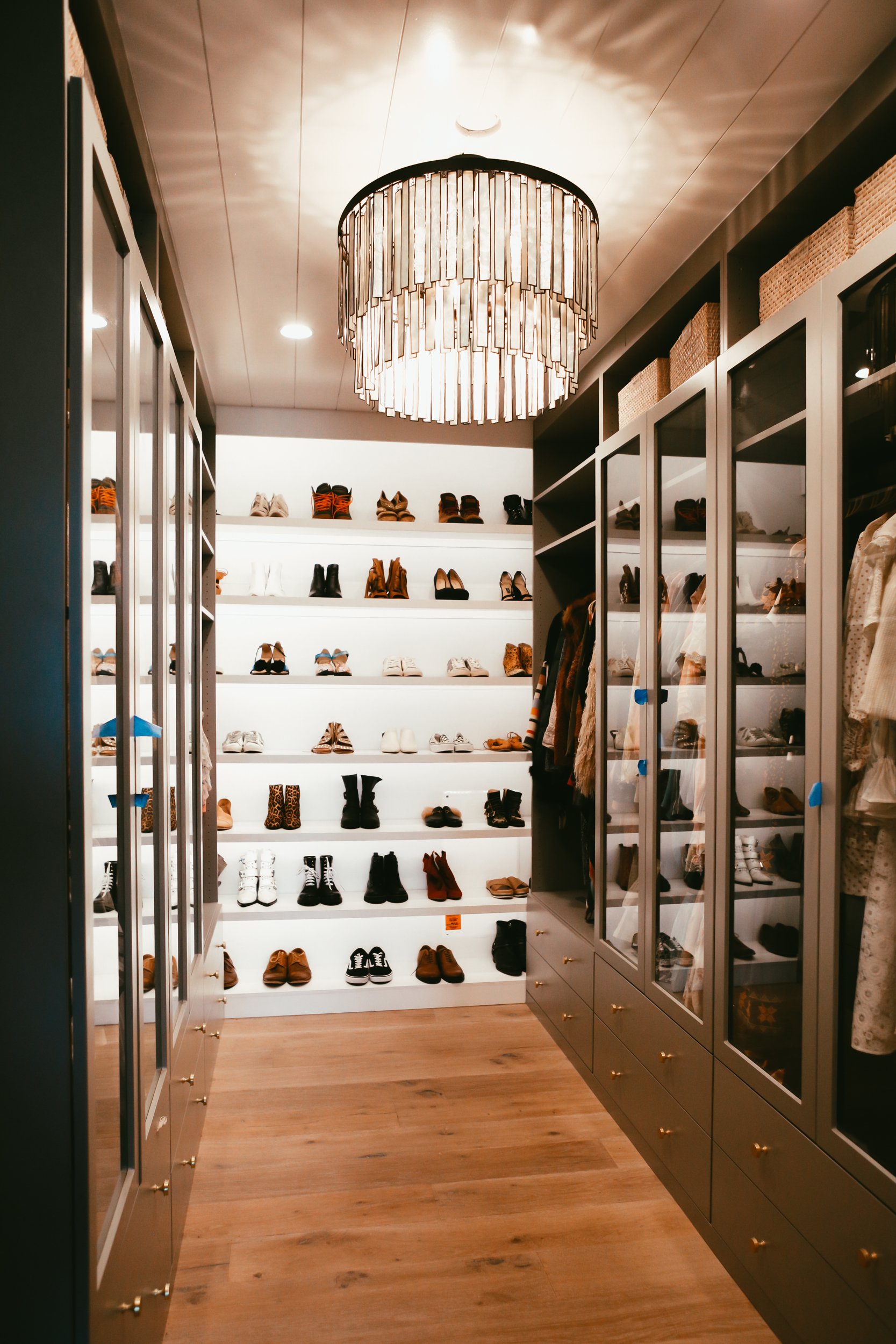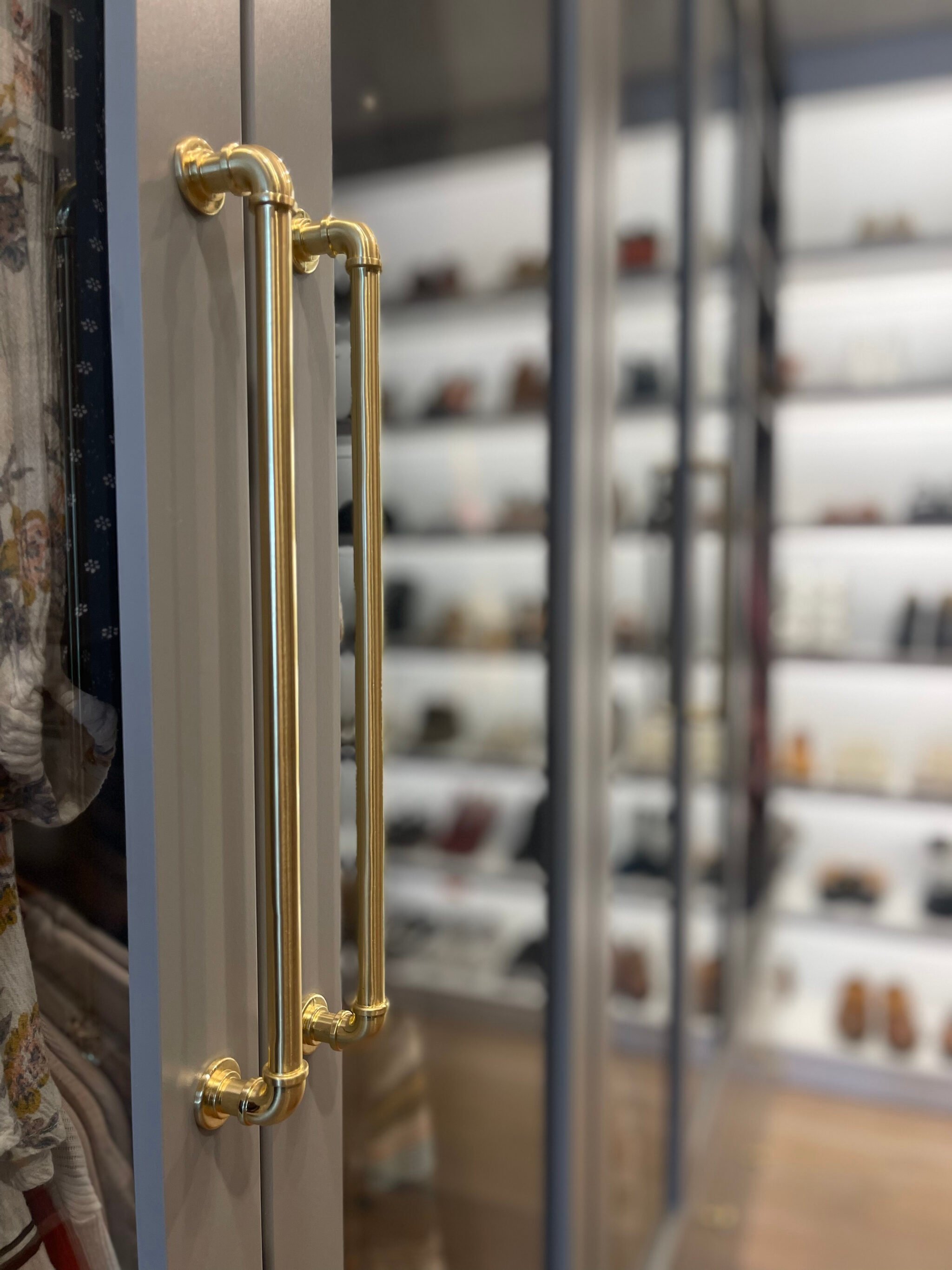 All in the Details
Once these major moments were installed in place, it was time for the fun part! Bobby and I each have our own side to allow for our own personalities to shine through while still being part of a cohesive closet. His shirts are all pressed, hanging, and ready to be worn, while I saved the clothing rack on my side for dresses, jackets, and longer items.
We added Arhaus cushions to the center of the closet to sit on while getting ready or putting on shoes. The leather is long-lasting and top quality and they're easy to move around in case we want to pull them out of the closet and into another room in the house. Functionality is key, always!!
The mirror will be the last thing to be put in place, but it'll be well worth the wait! It will completely tie the room together and swivel for greater usage. Yes, please! Lastly, we installed speakers into the ceiling for closet dance parties. Obviously.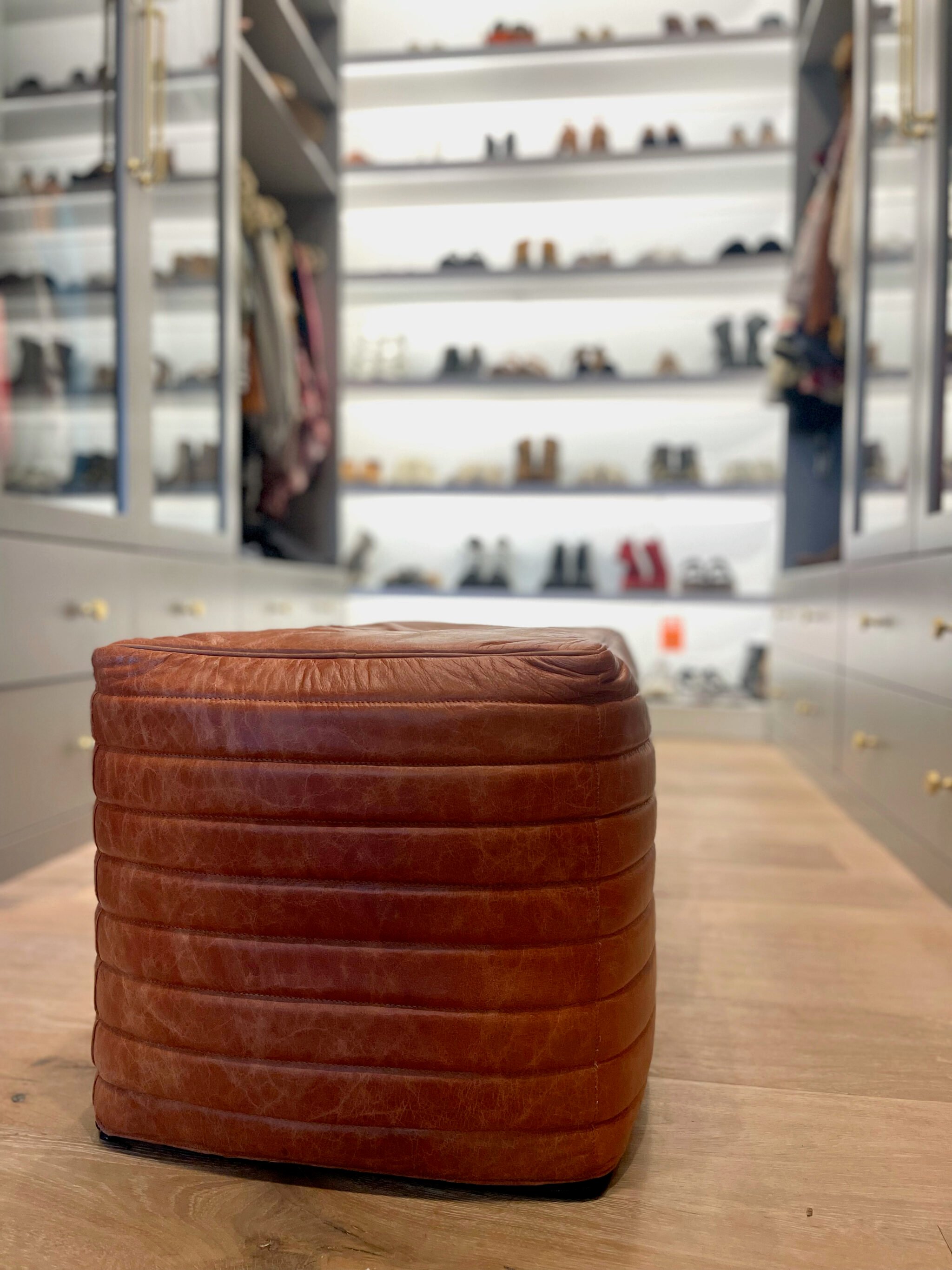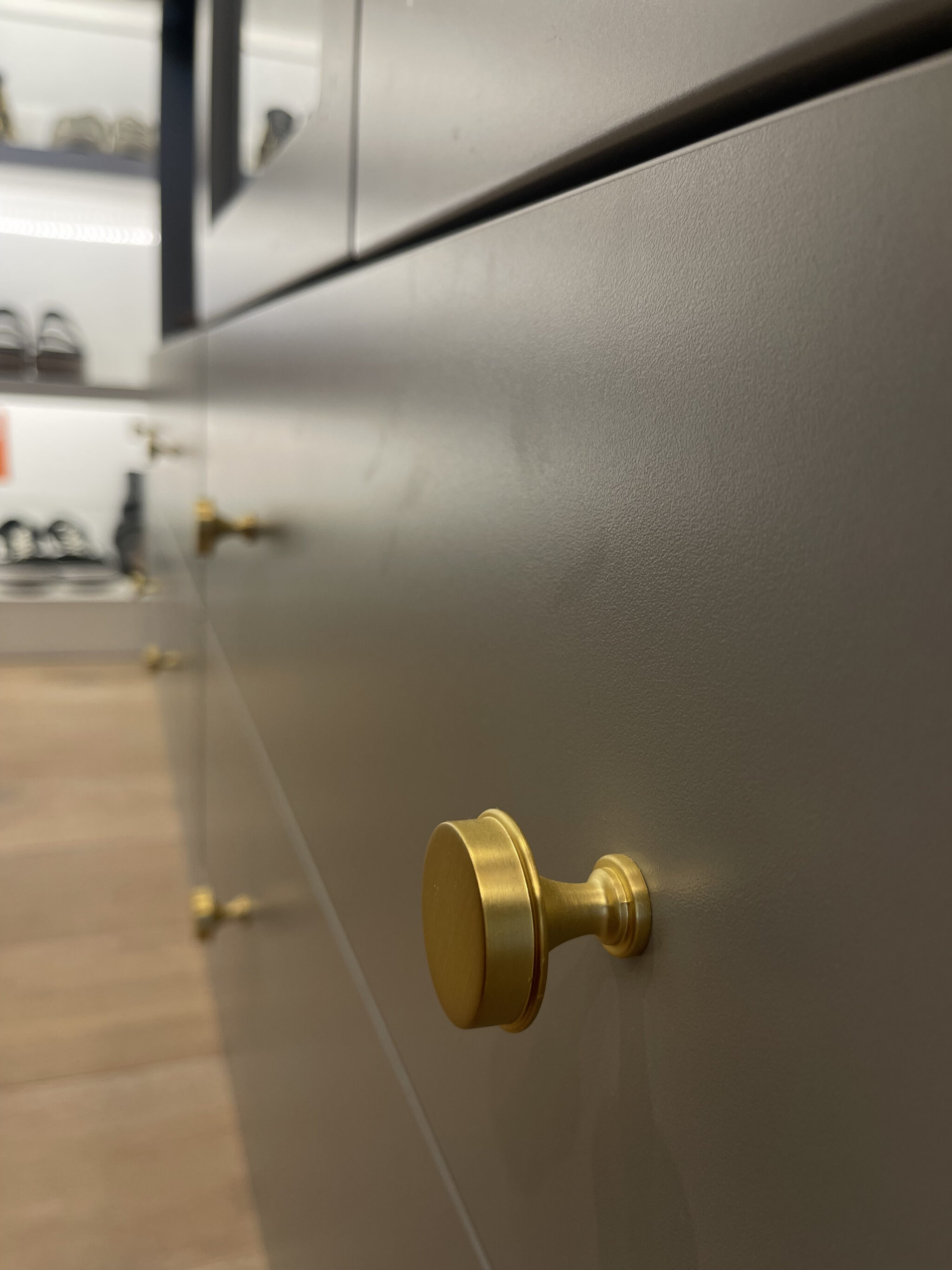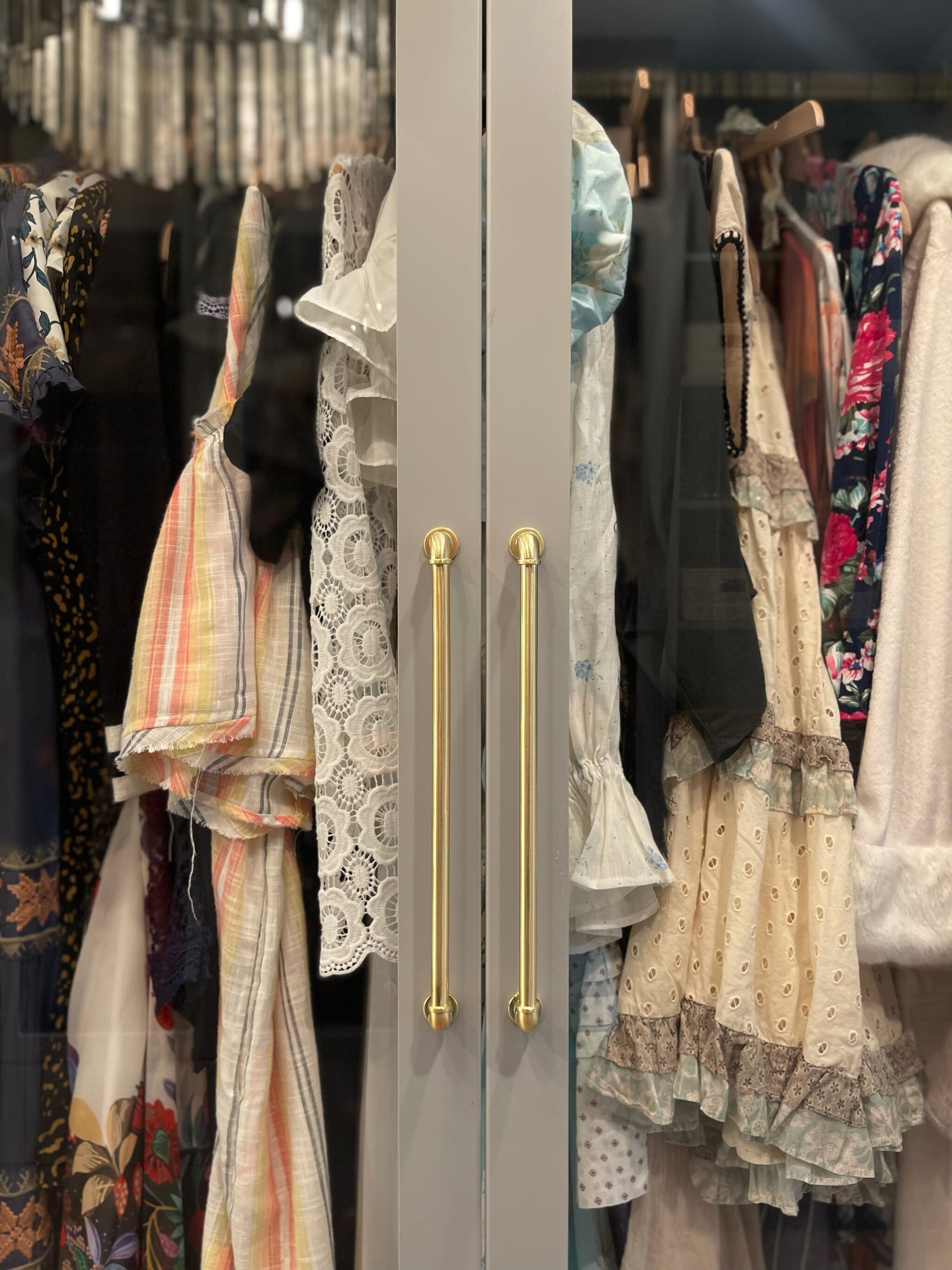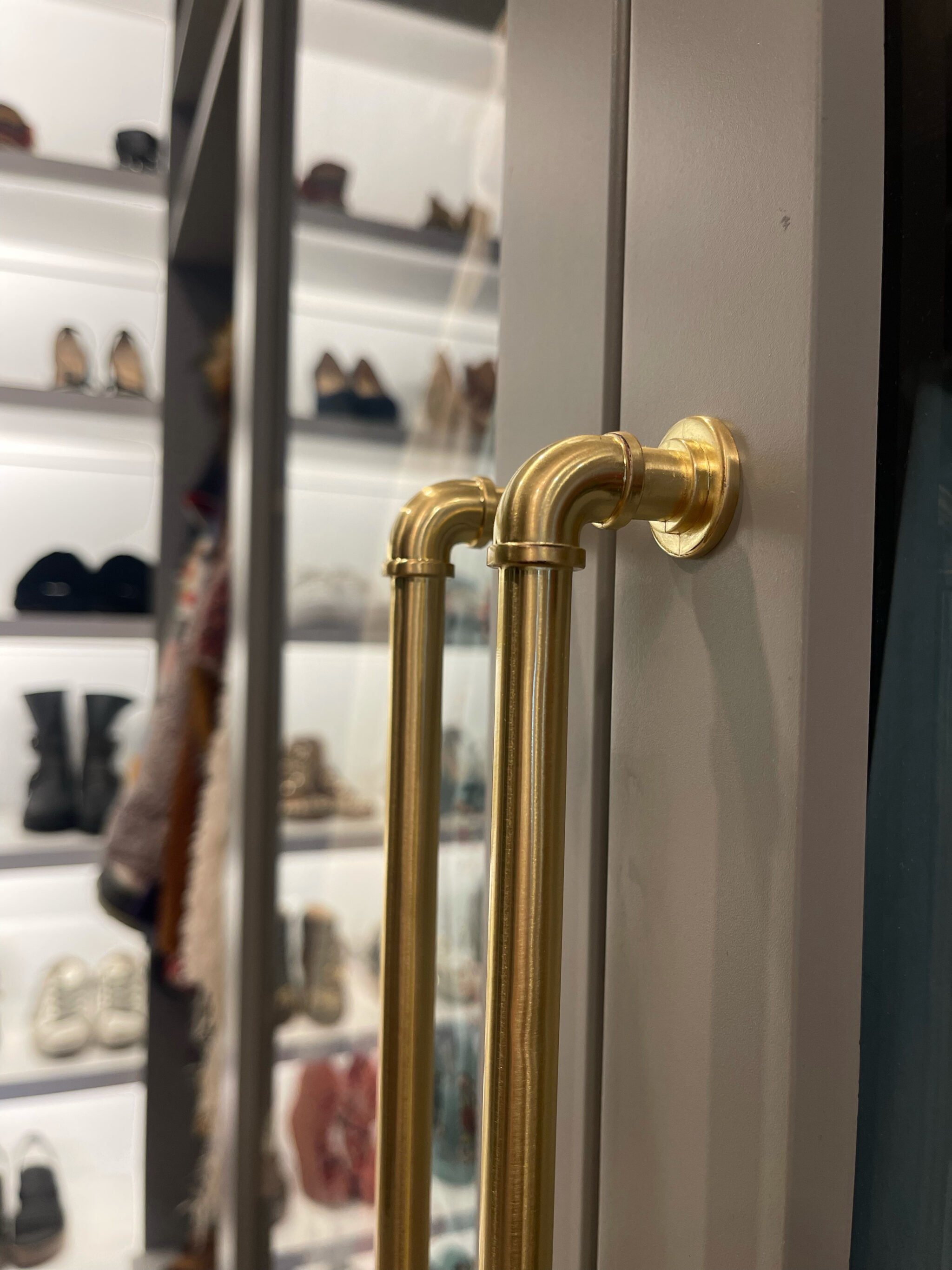 Worth the Wait
We have been dreaming up this closet for so long that it almost feels like a dream that it's finally here! I keep waiting for someone to be like, 'okay, you can wake up now, Dani!' Thank you to Coastal Organizing Company, Cabinets Plus, Chris Loves Julia, and so many more for helping bring this vision to life. My shoes and I thank you from the bottom of our soles.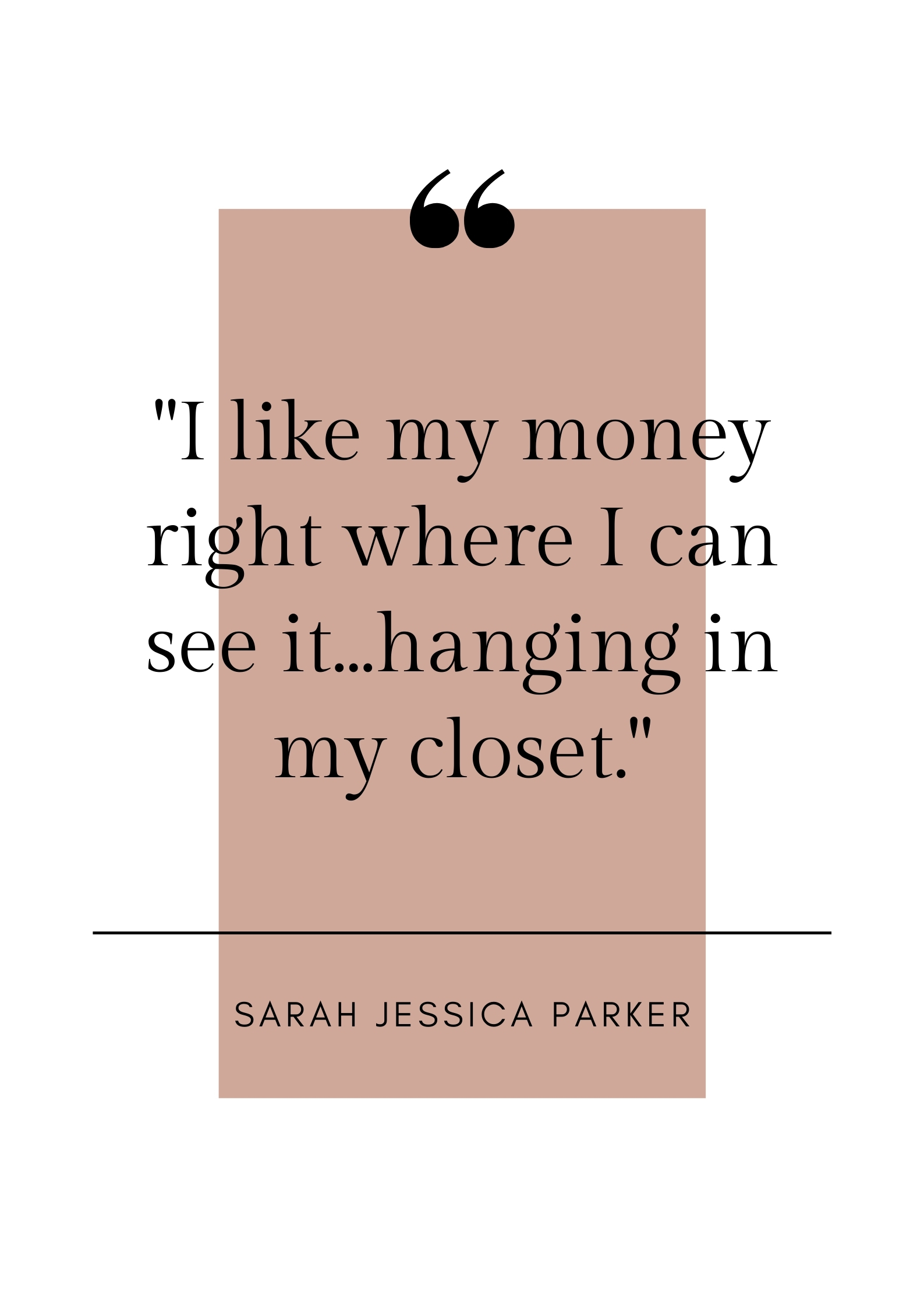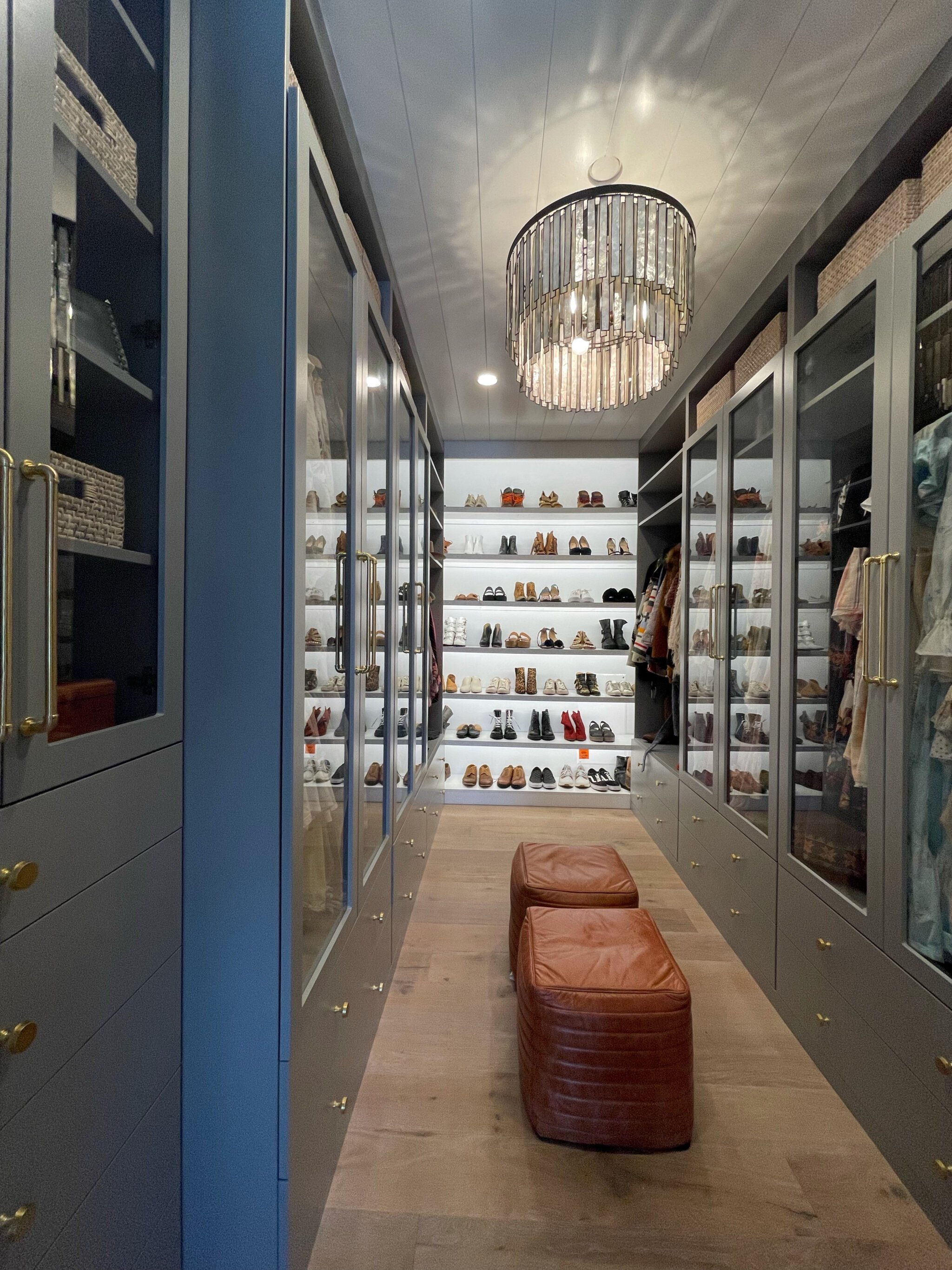 Tips for Parenting In Style...
Never boring, always awesome. Keep up to date with the latest from City Girl Gone Mom.