I'm happy if I can make it out to Maui once in a while—but two years in a row?! Color me spoiled. I was able to make it out to my absolute favorite place again and it was a total dream. The Ritz Carlton Kapalua gives my family and me so many reasons to smile. Each time we visit, I consider it such a gift to experience this iconic resort surrounded by golden beaches, coastal trails, and endless opportunities for exploration!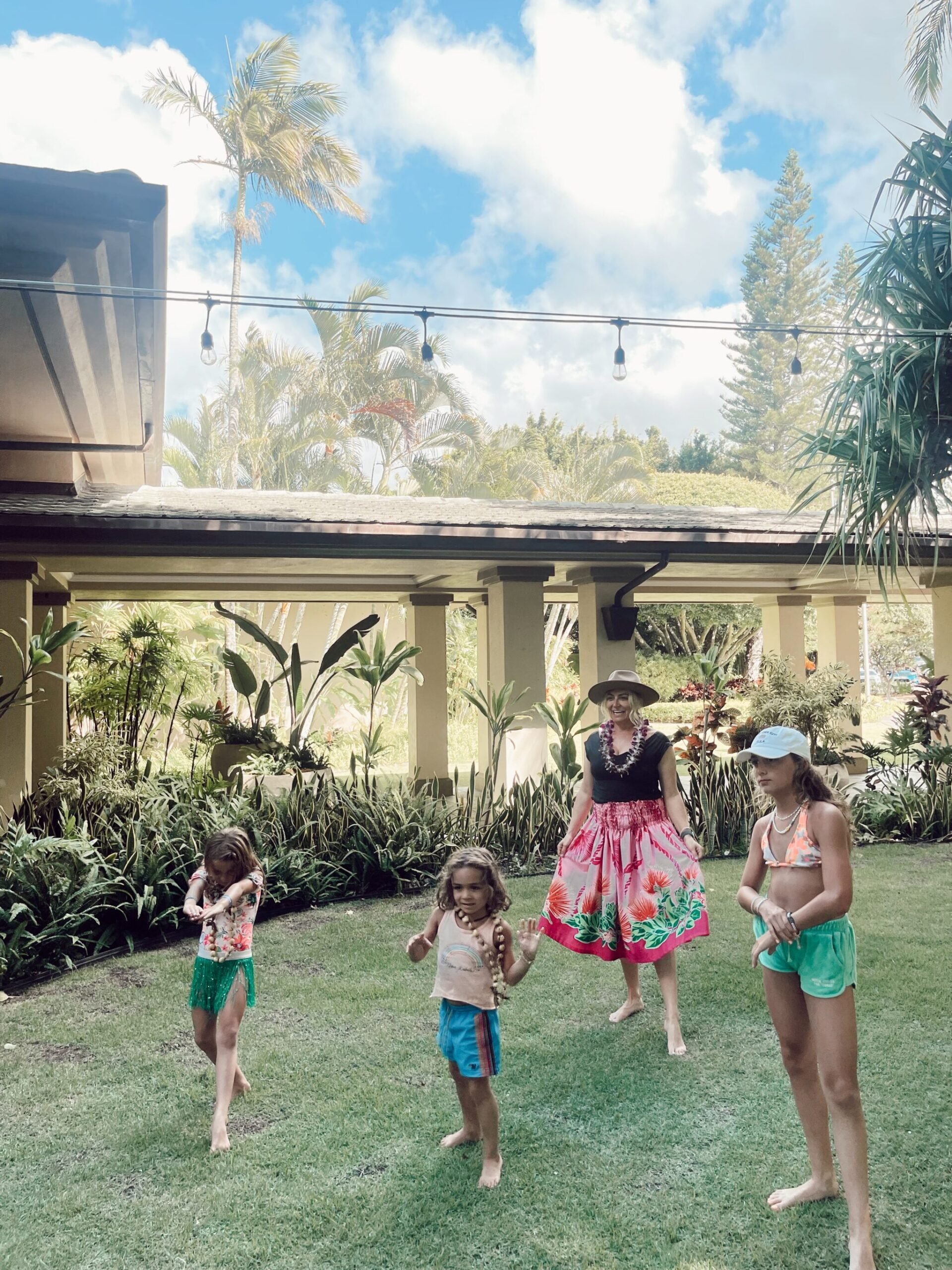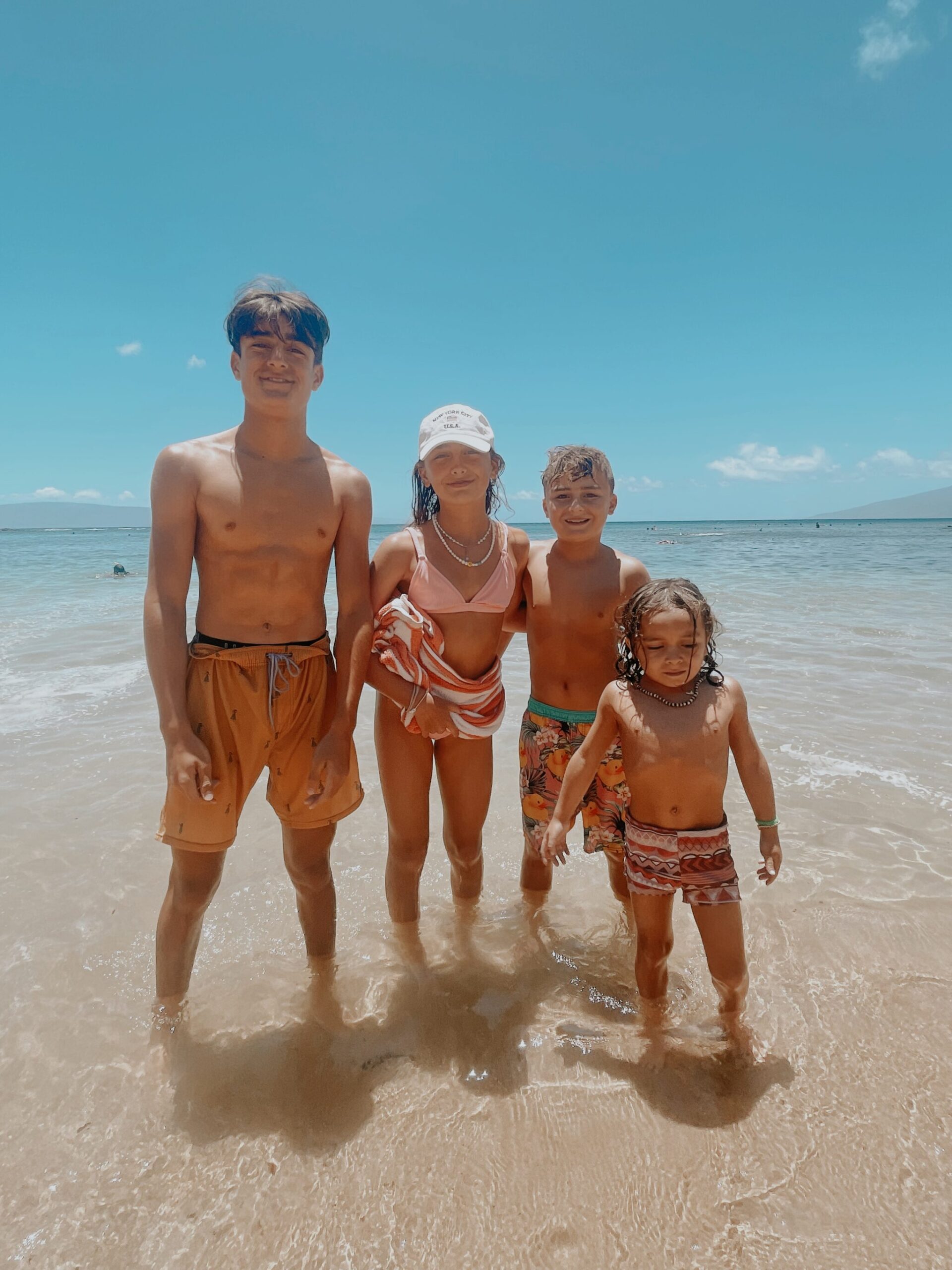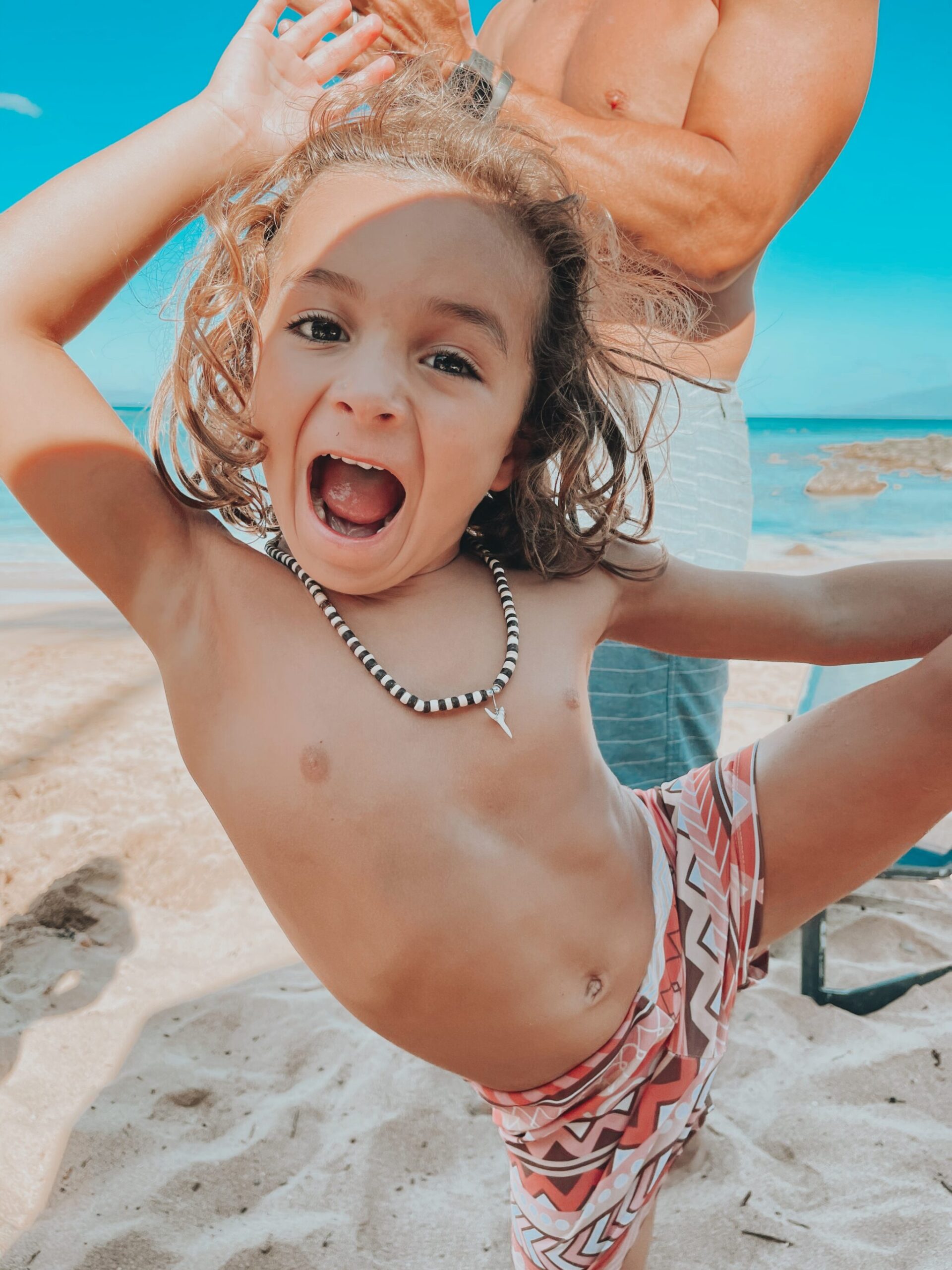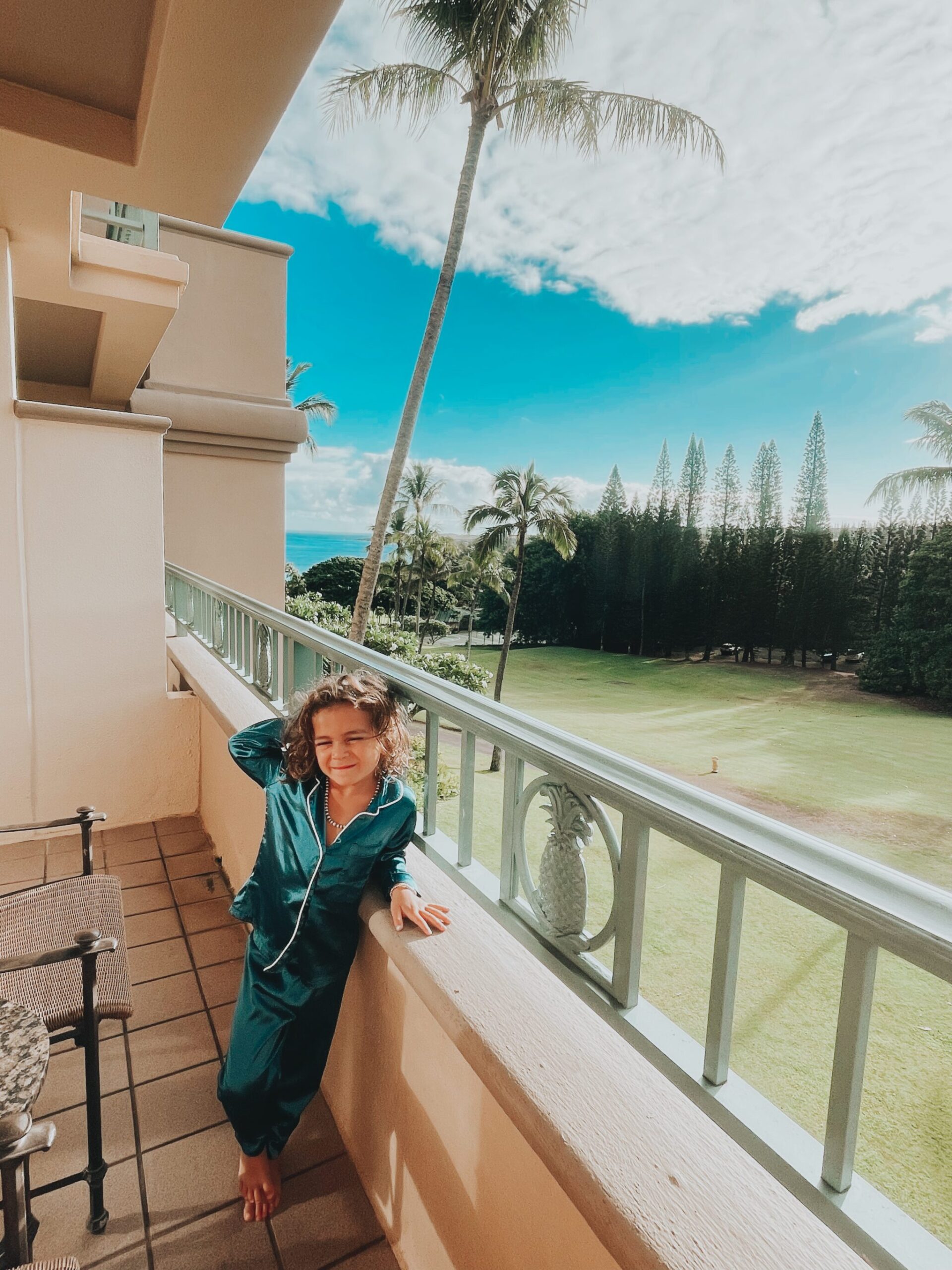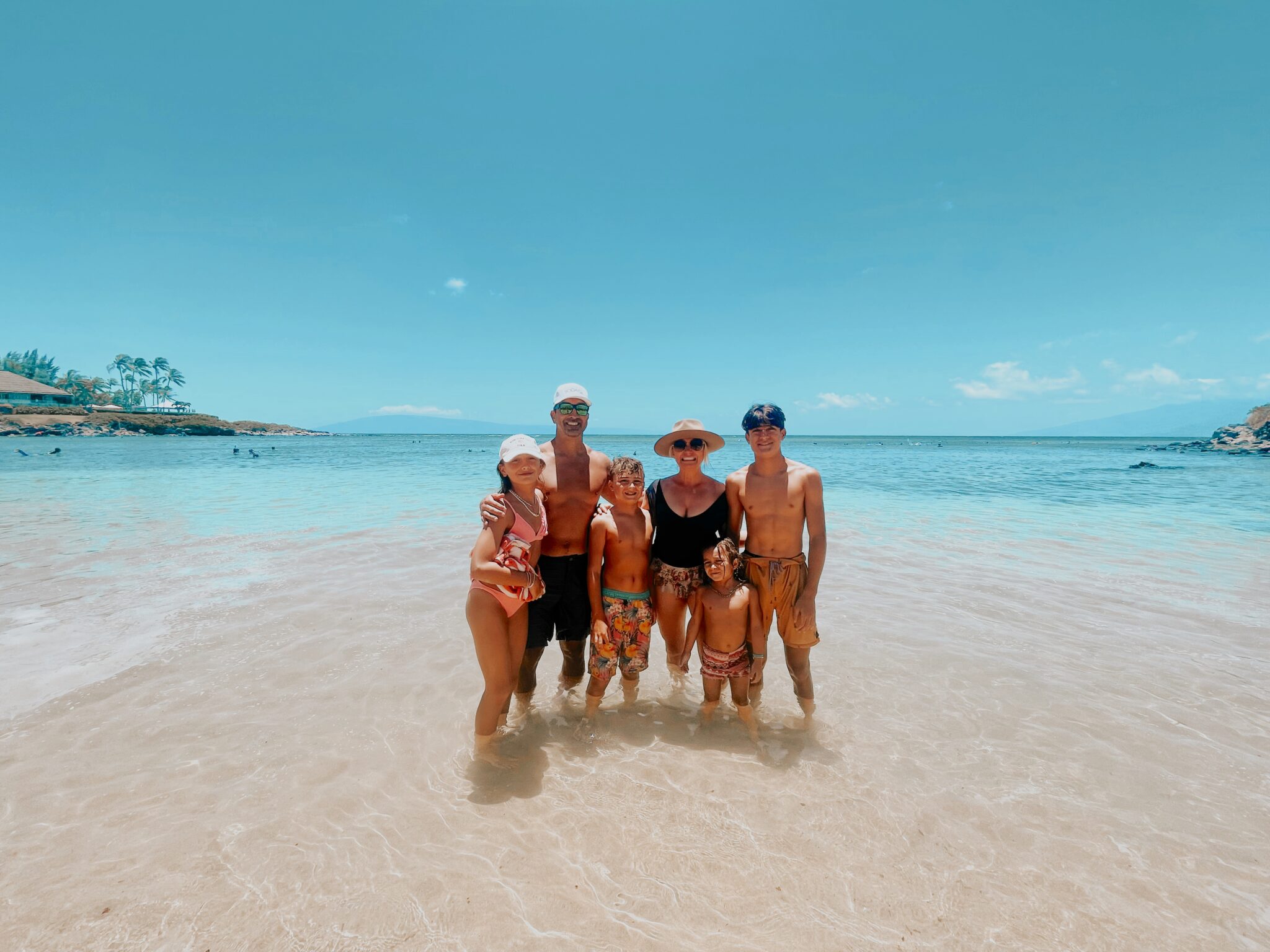 A Dreamy Place to Stay
Trust me when I say that you won't find a better place to stay than The Ritz Carlton Kapalua. From the moment we arrived, we were greeted with the warmest aloha (and an insane fruit basket with a turtle carved into a watermelon that I'm still freaking out over). The property sits on 54 acres of pristine shoreline along Maui's northwest coast. There are so many things to love about this property (the amazing staff, the food, the amenities), but one of our top reasons is their dedication to honoring and preserving the magic of Hawaii.
Untouched natural landscapes and historic features truly make this experience unique. They know how precious this land is and they go above and beyond in honoring that. Close at hand are six golden sand beaches, plenty of hiking trails, and protected marine preserves. All this to say it's the most restorative, peaceful retreat you'll find in Maui and you must stay here. Rant over!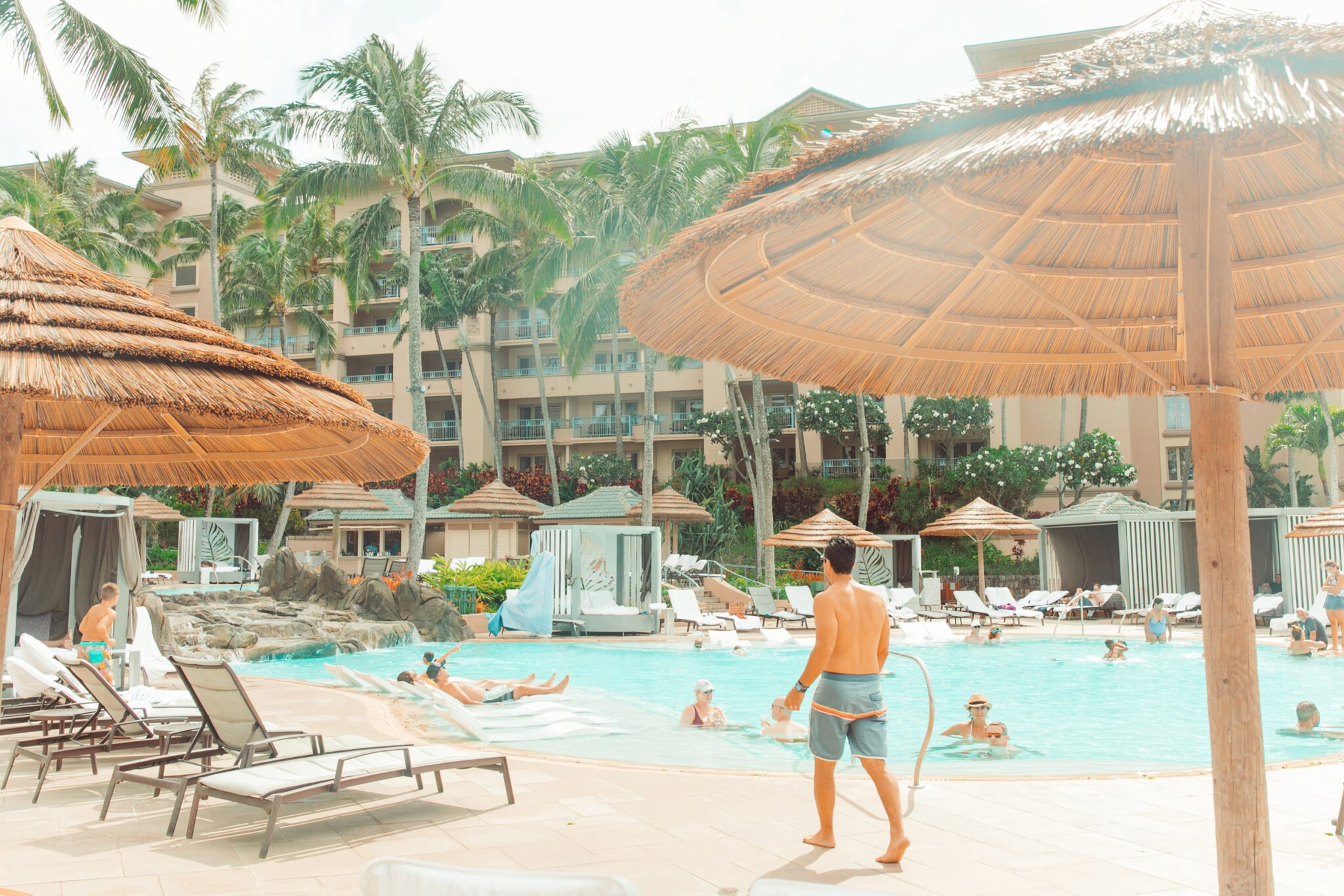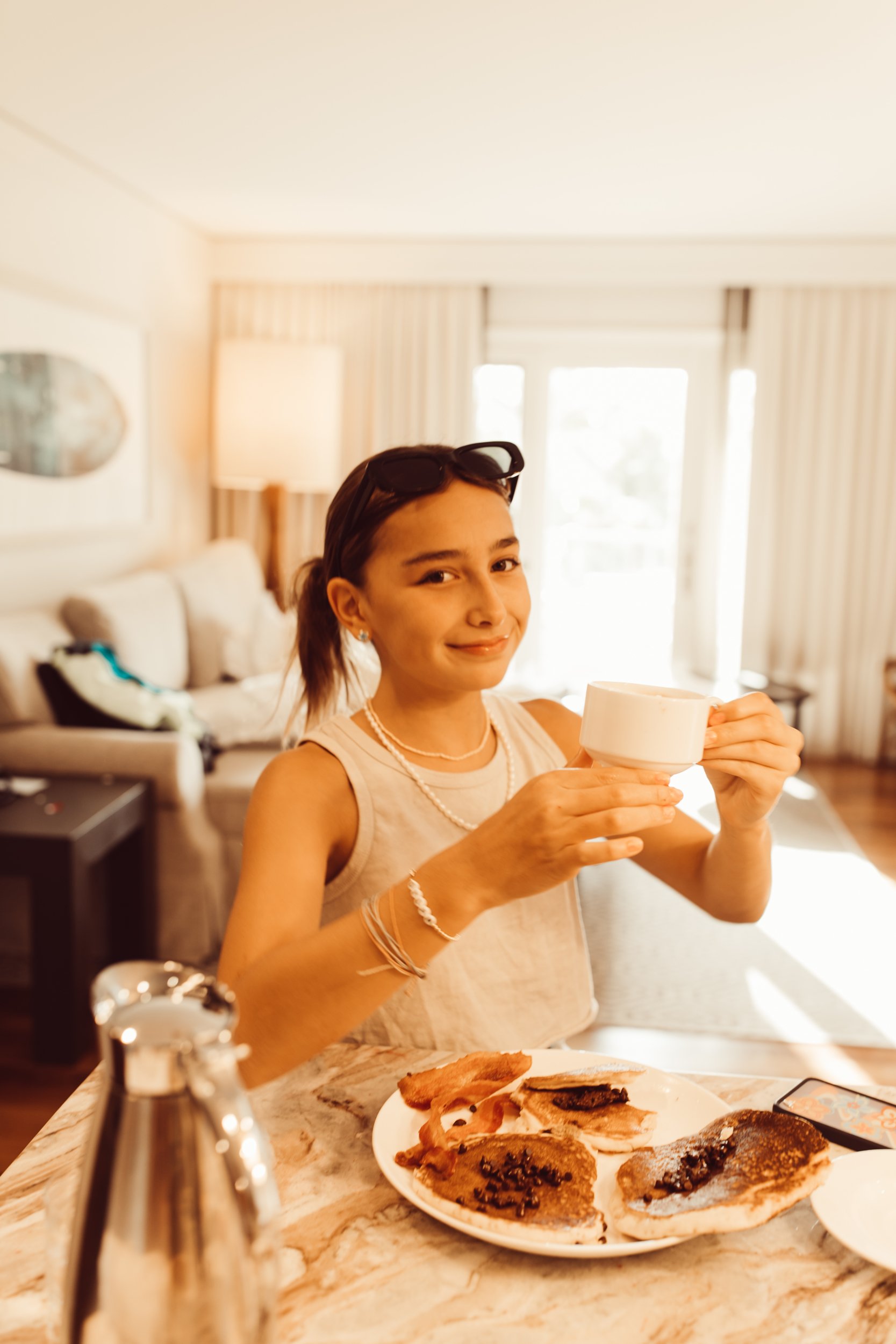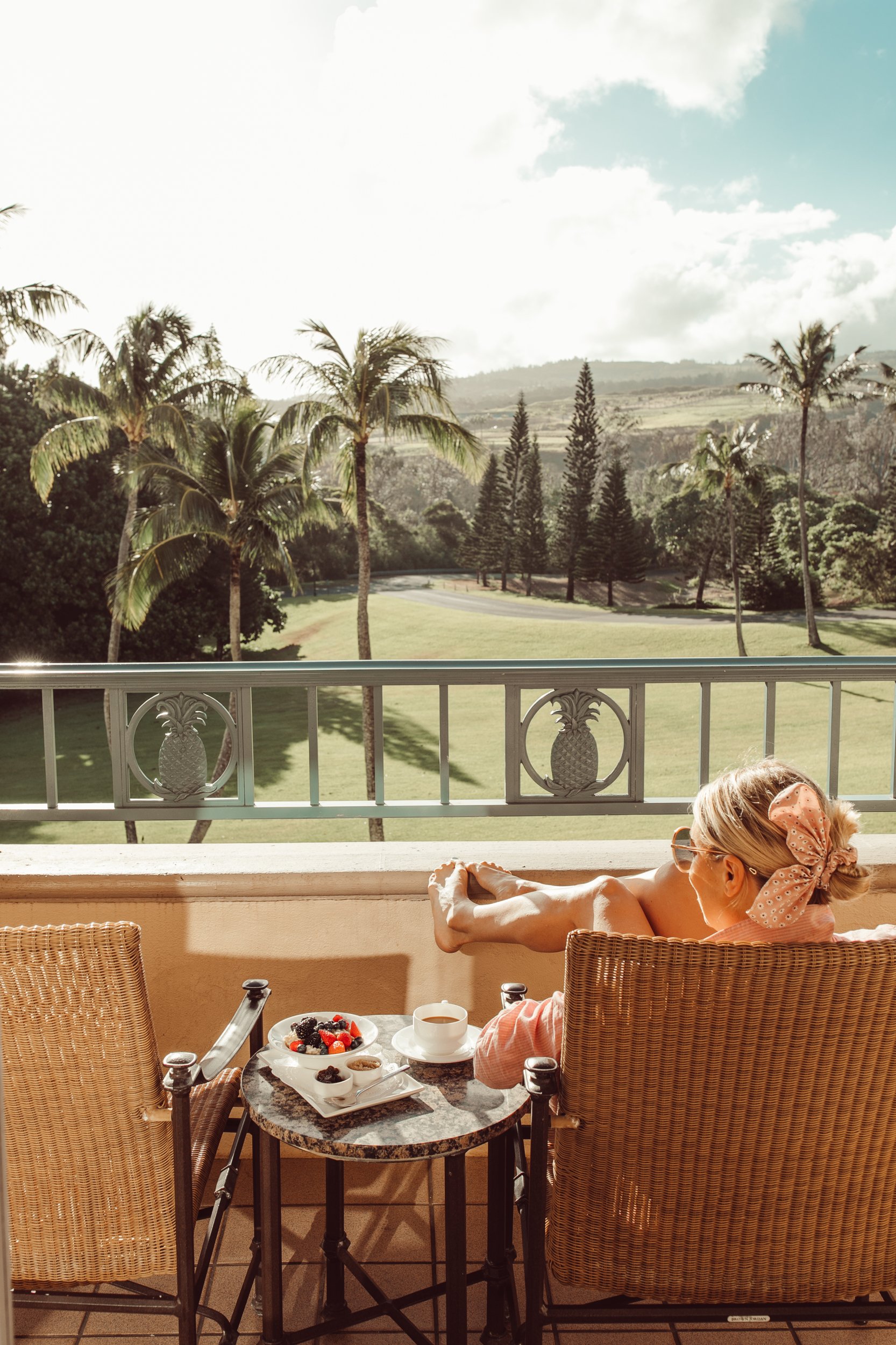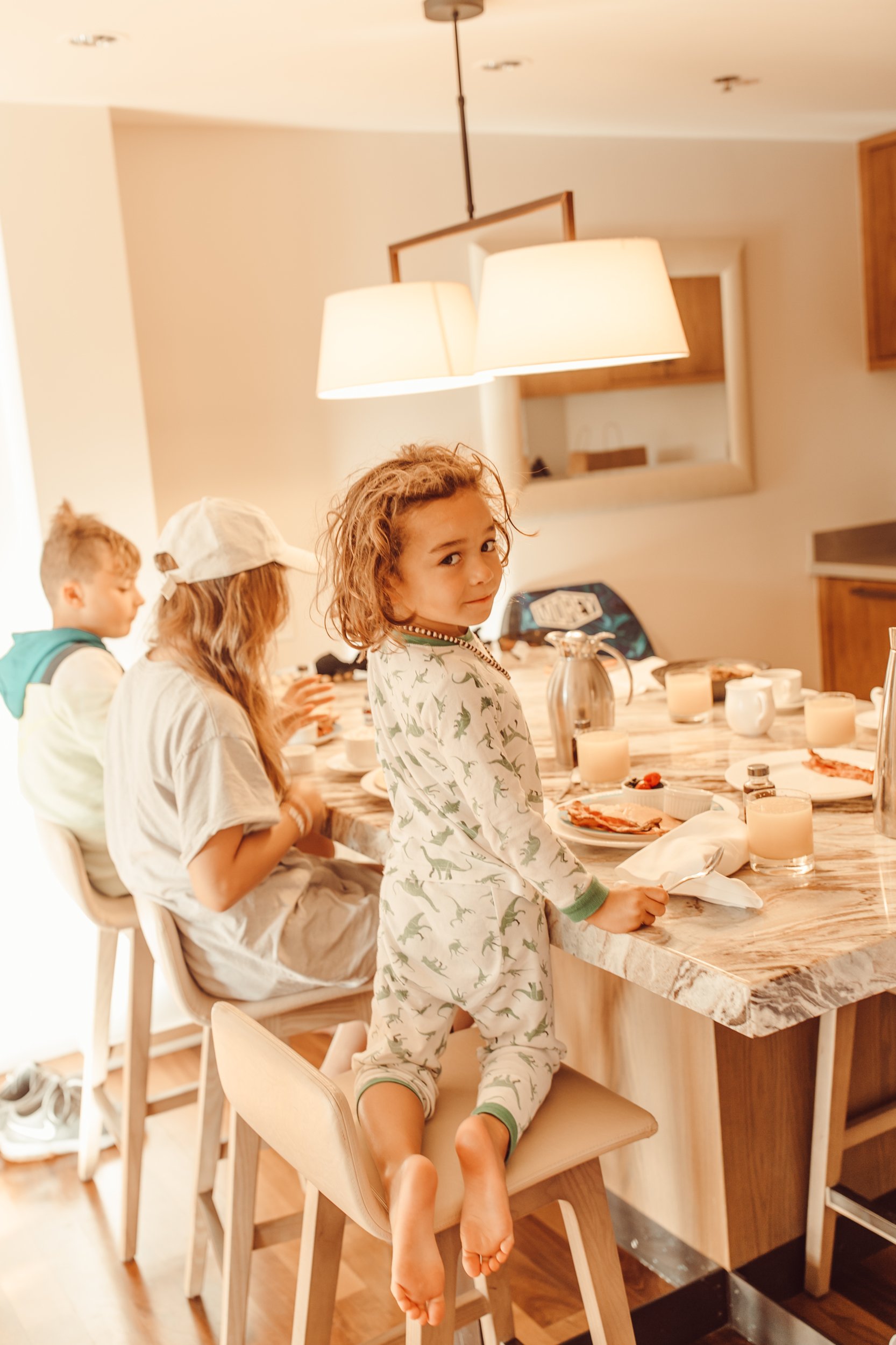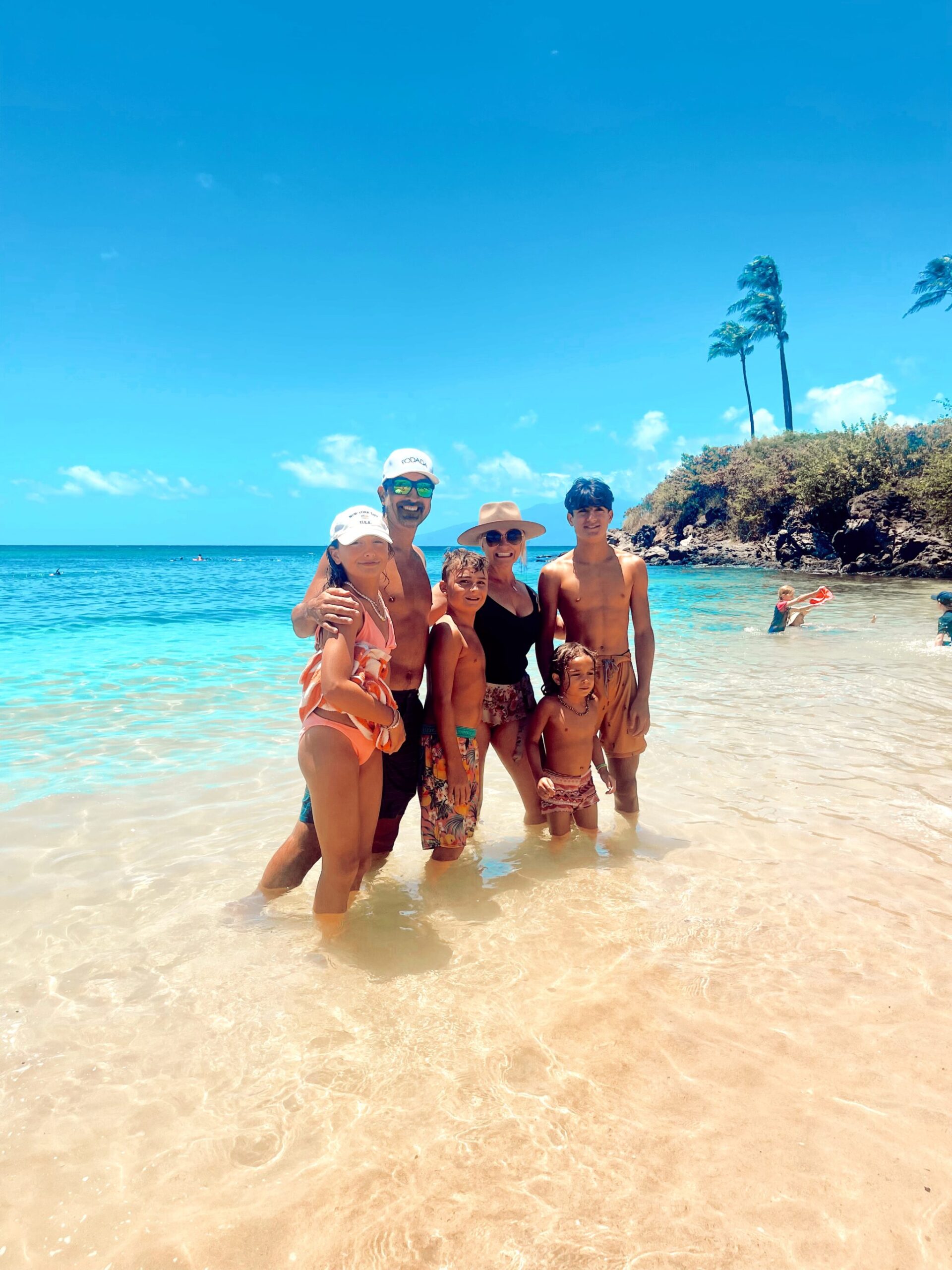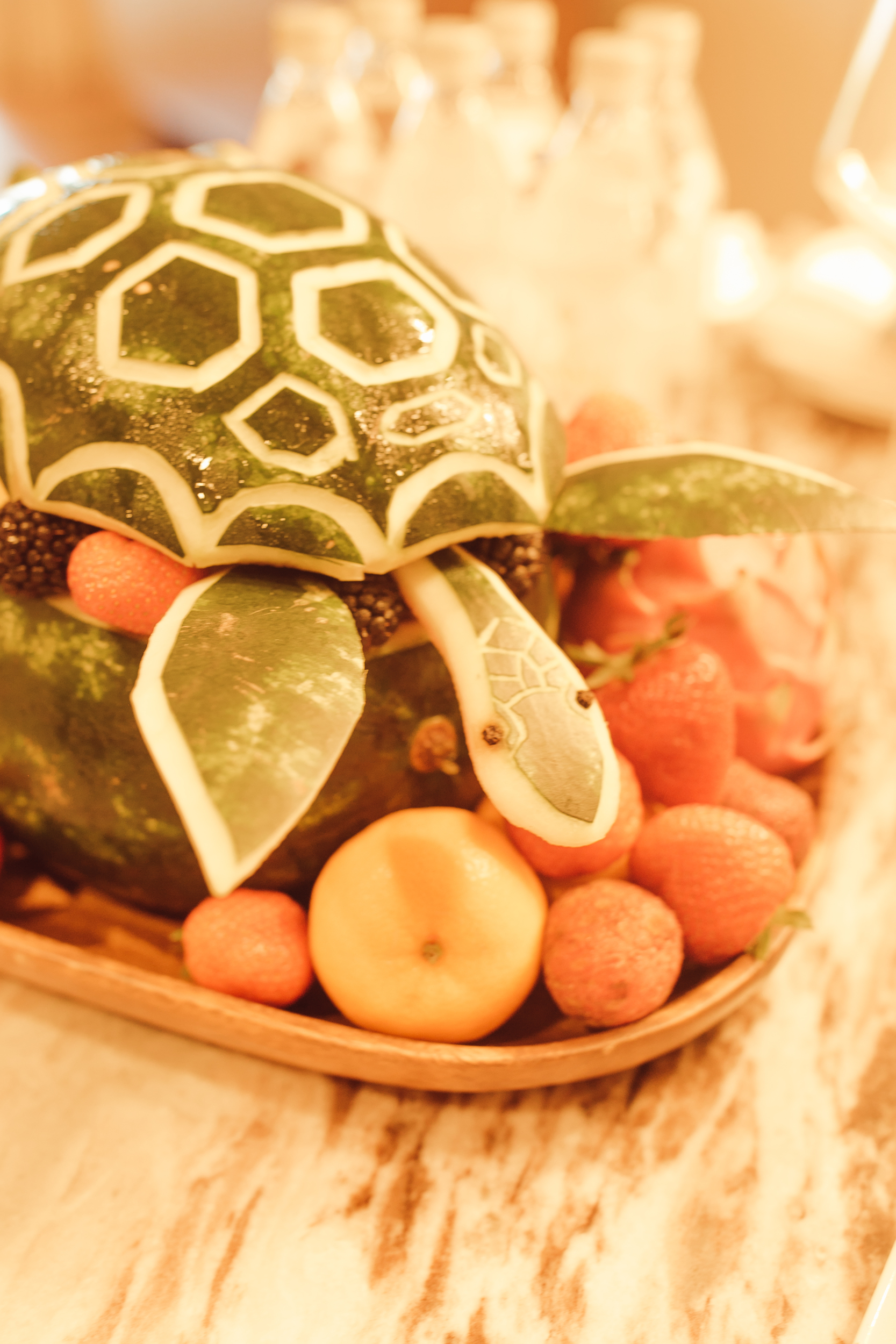 Space For Six
We were treated like such royalty here. The staff goes above and beyond (like mapping out a full itinerary for us with tons of activities and recommendations on and off the property). We booked the two-bedroom suite, and it was so divine. We're a large pack and we need room to spread out. This suite gave us so much space for all of us with extra room to spare. Bonus points are the pull-out couches to sleep a few more when traveling with friends like we were! There was room for everybody and it truly felt like home away from home.
Whether we were in our room or out, we were completely gobsmacked by the views. Holy cow! In our room, we were treated to the most mesmerizing garden views. Honestly, even if you just stayed on property you'd have an amazing time—the grounds are insanely gorgeous and so detailed (like sidewalk lights designed like the snails they find in tide pools). Of course, there's the beach, too. It's what you come to Maui for and The Ritz Carlton Kapalua doesn't disappoint. Dreamy sunsets were a nightly tradition! Seriously, you could get lost exploring it all and I highly suggest you do.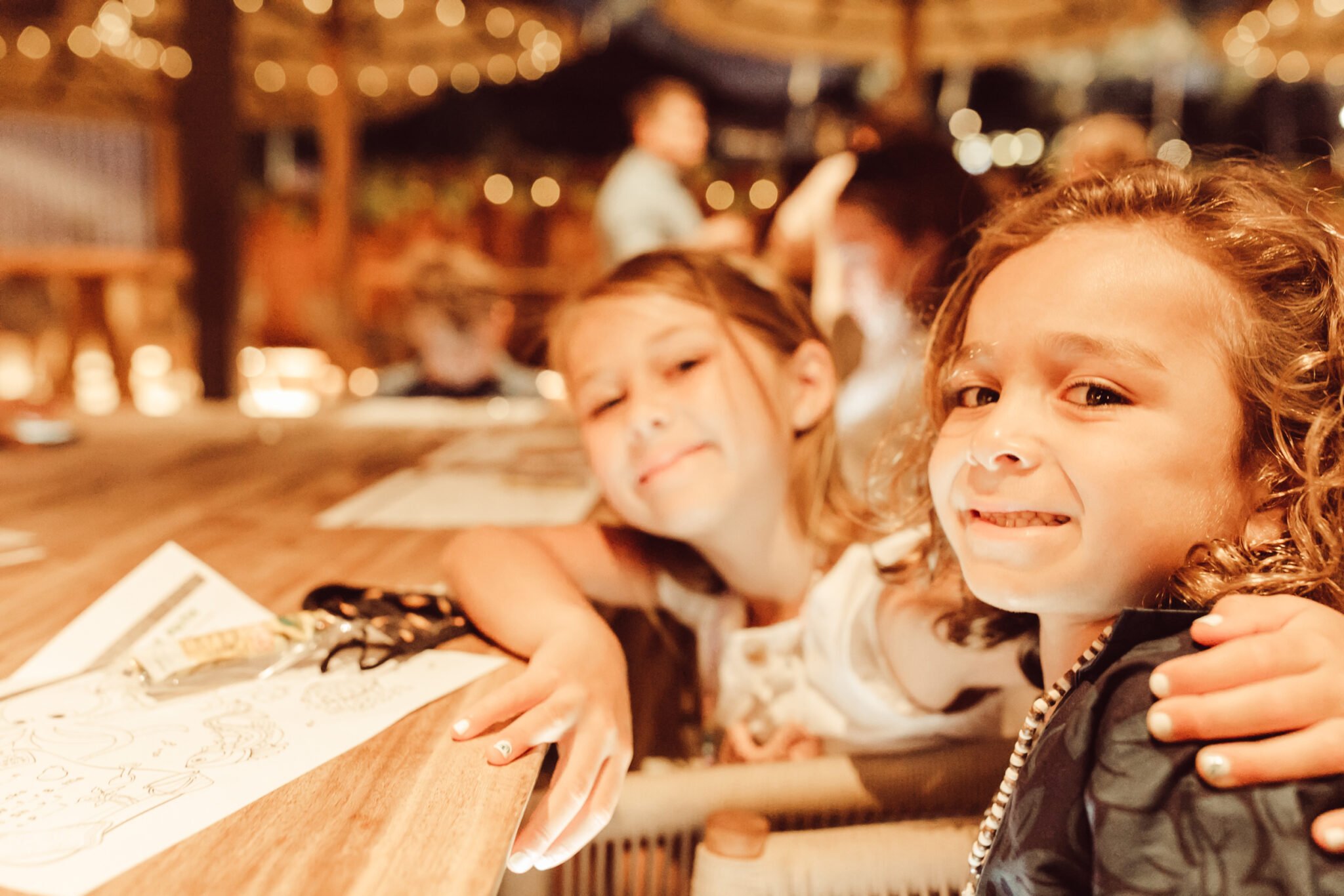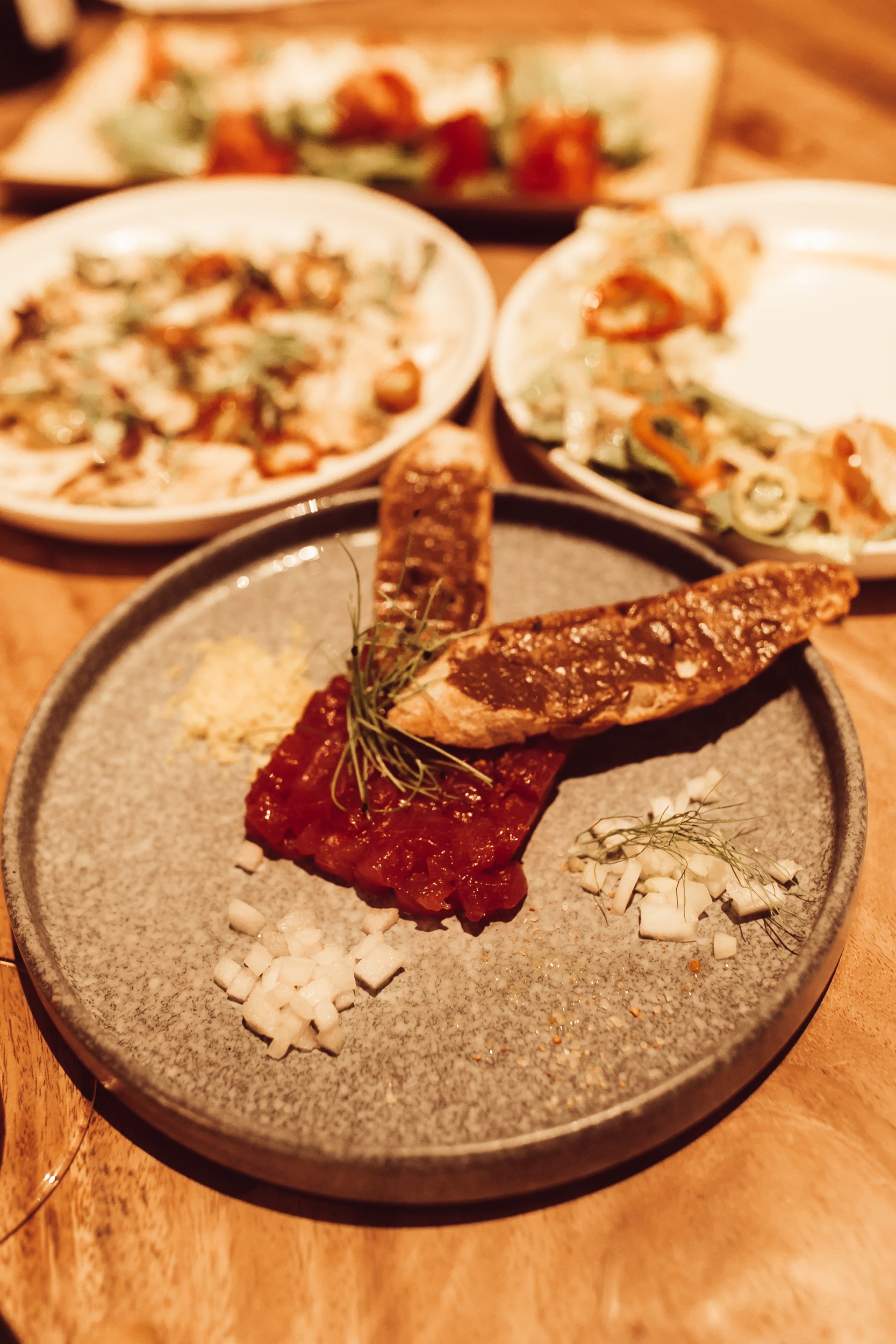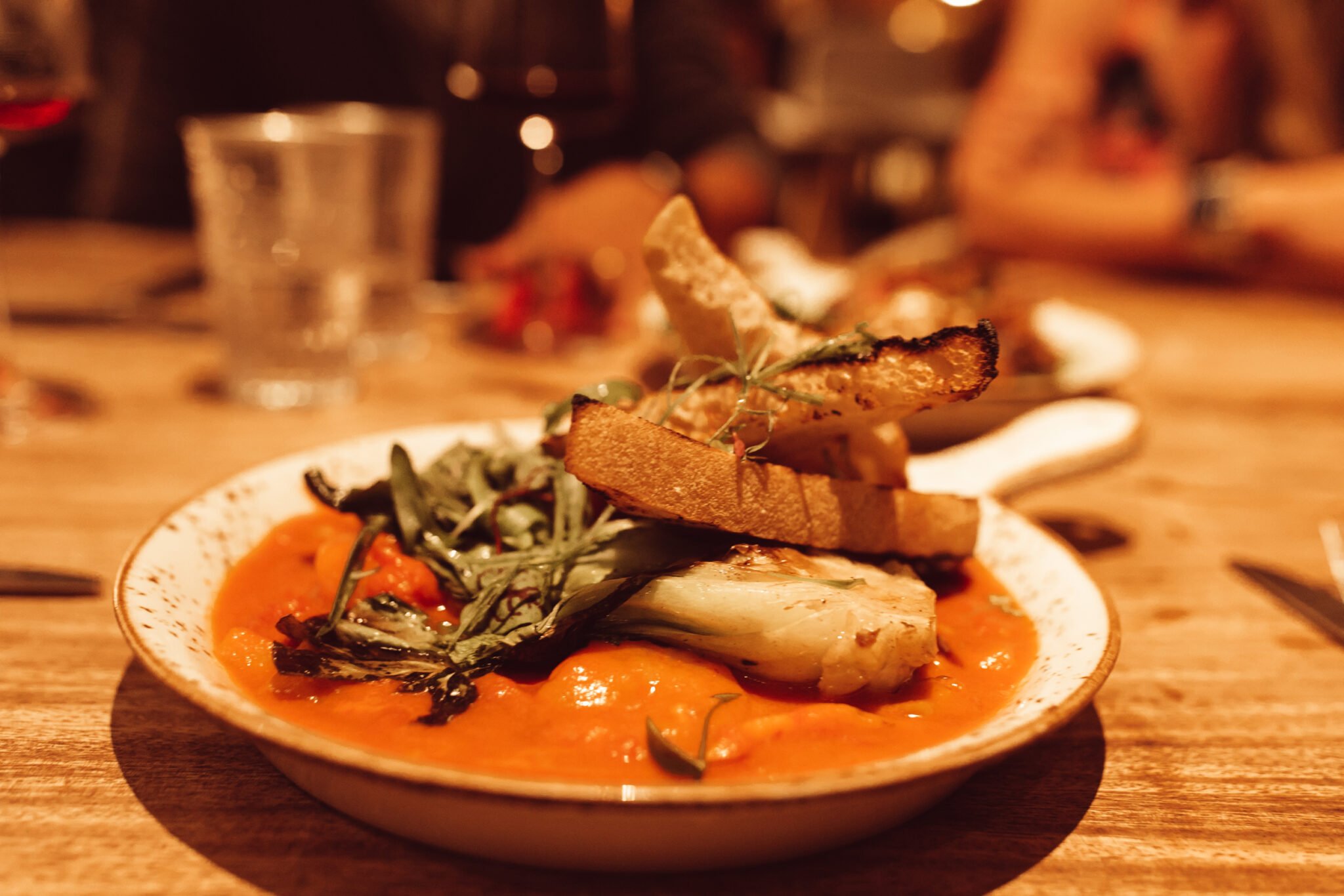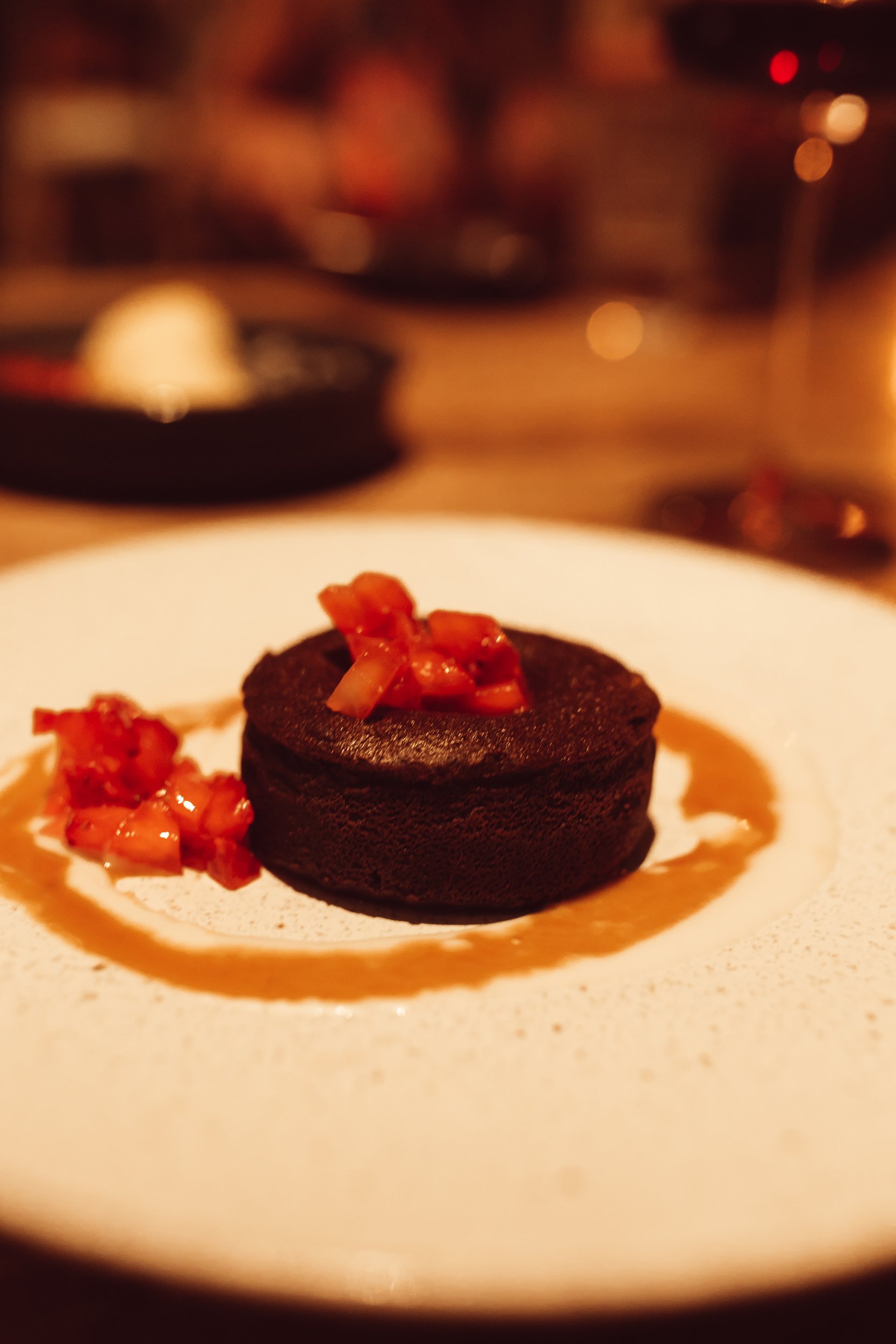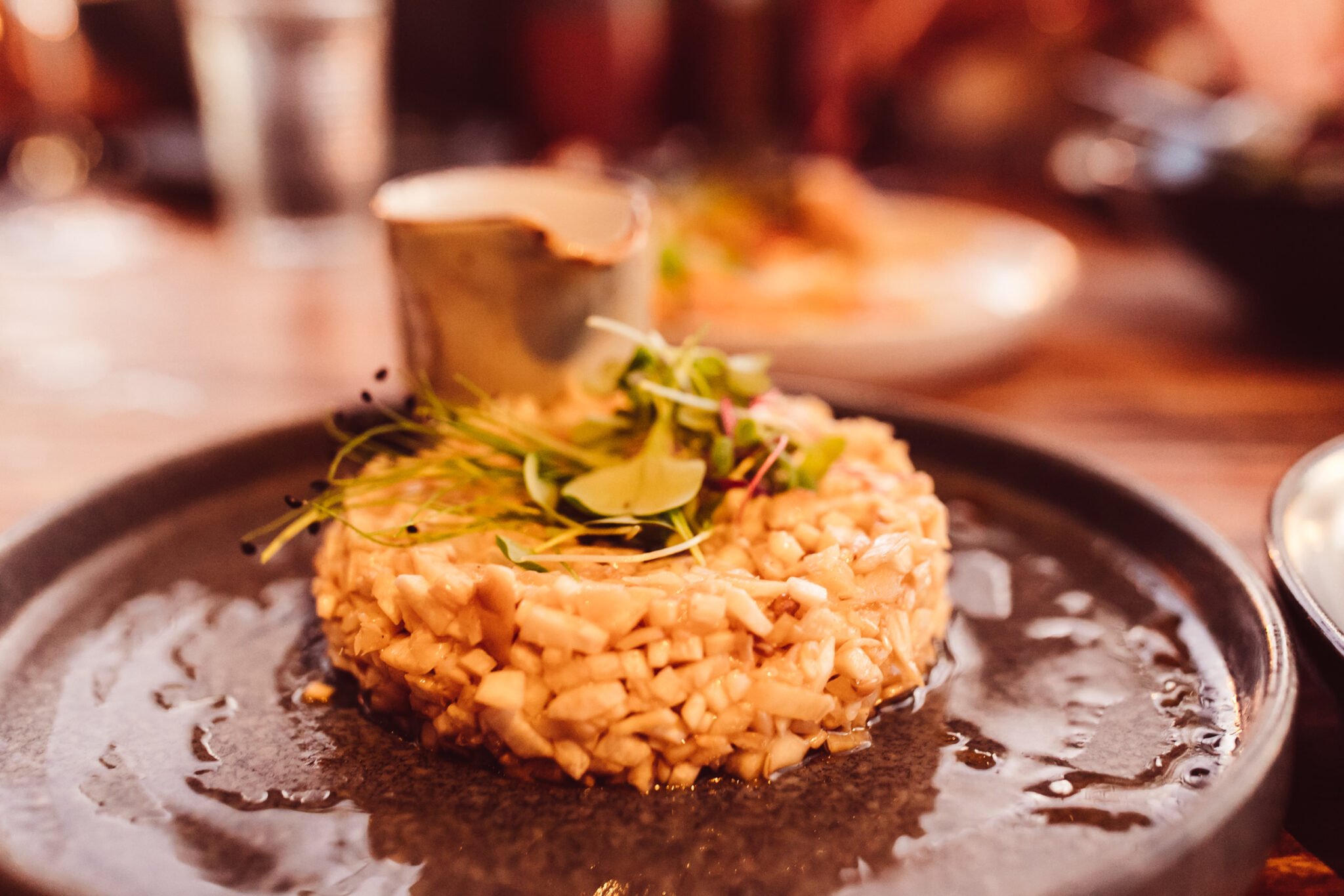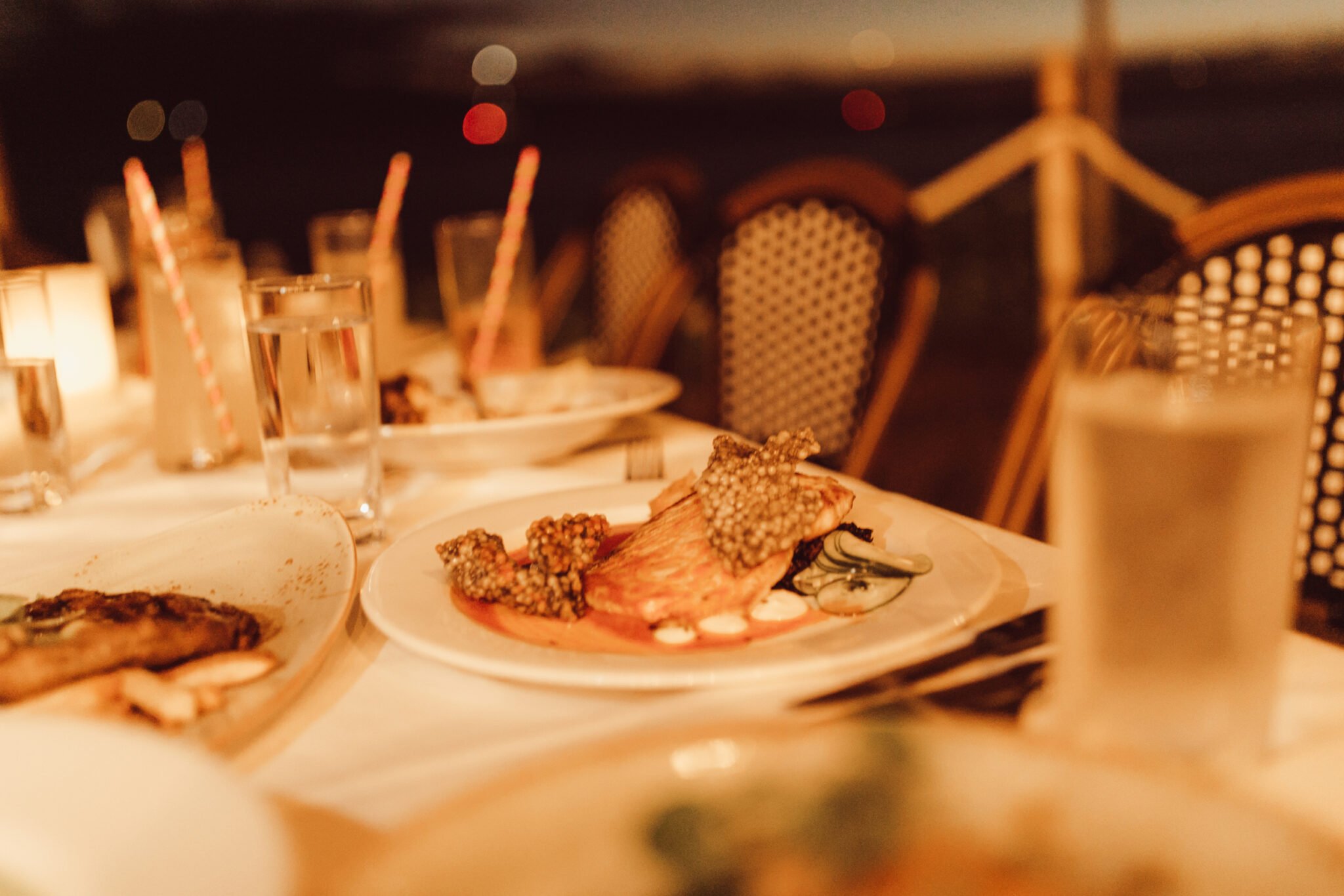 A Taste of Hawaii
I'm going to sound like a broken record, I know, but everything we ate was to die for. The hotel has seven awesome places to eat around the property and each one is a hit. The Banyan Tree is our favorite of all of them though. Taking advantage of the bounty of Maui's agriculture, the chef creates a showstopping menu made with sustainable and unique ingredients. Ask for his favorite dishes and share them family-style like we do! Everything we had was amazing, but some standouts were the vegan tartare made with Huamomona mushrooms, the ahi bruschetta, and the Ono fresh catch with coconut curry (the chef's special).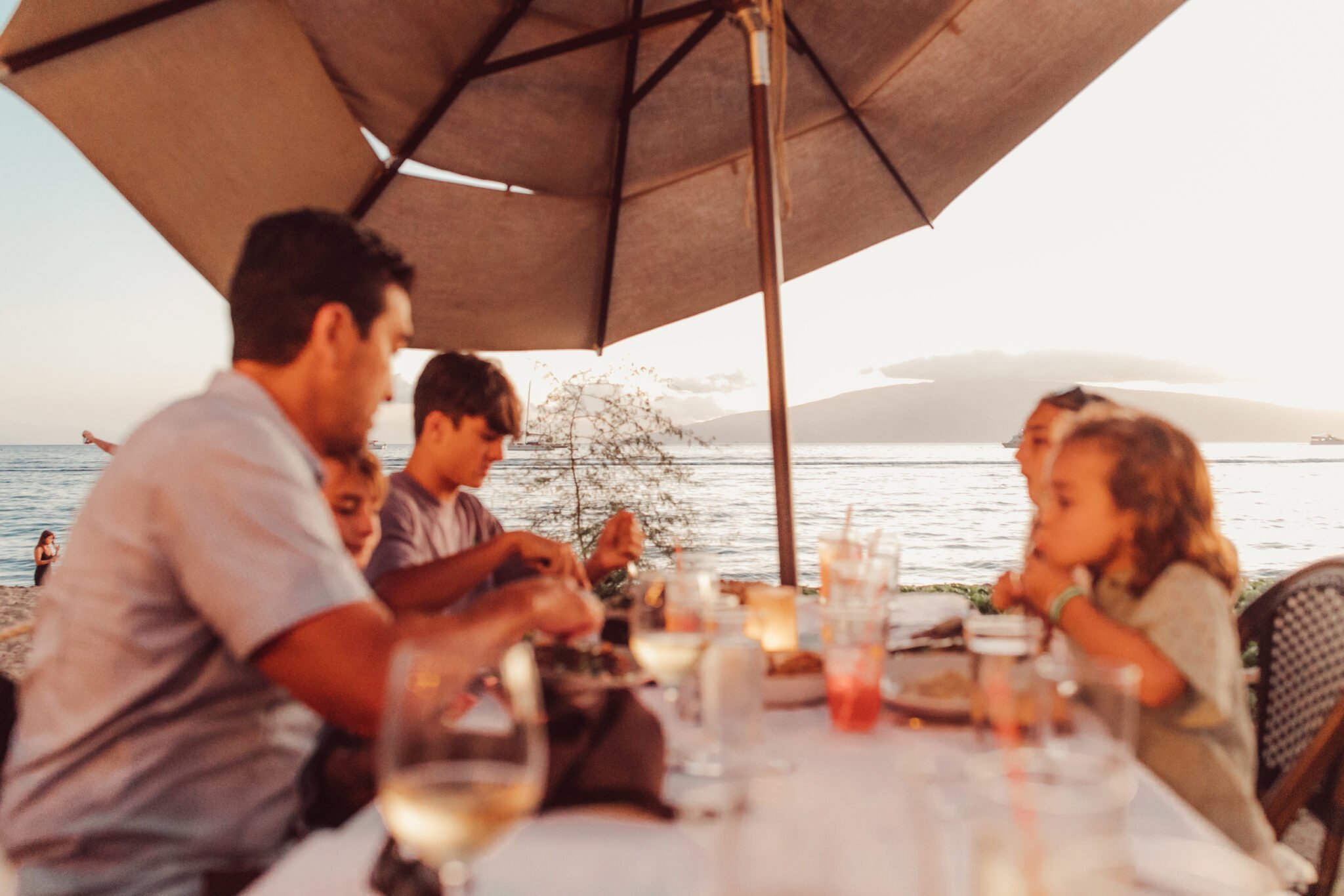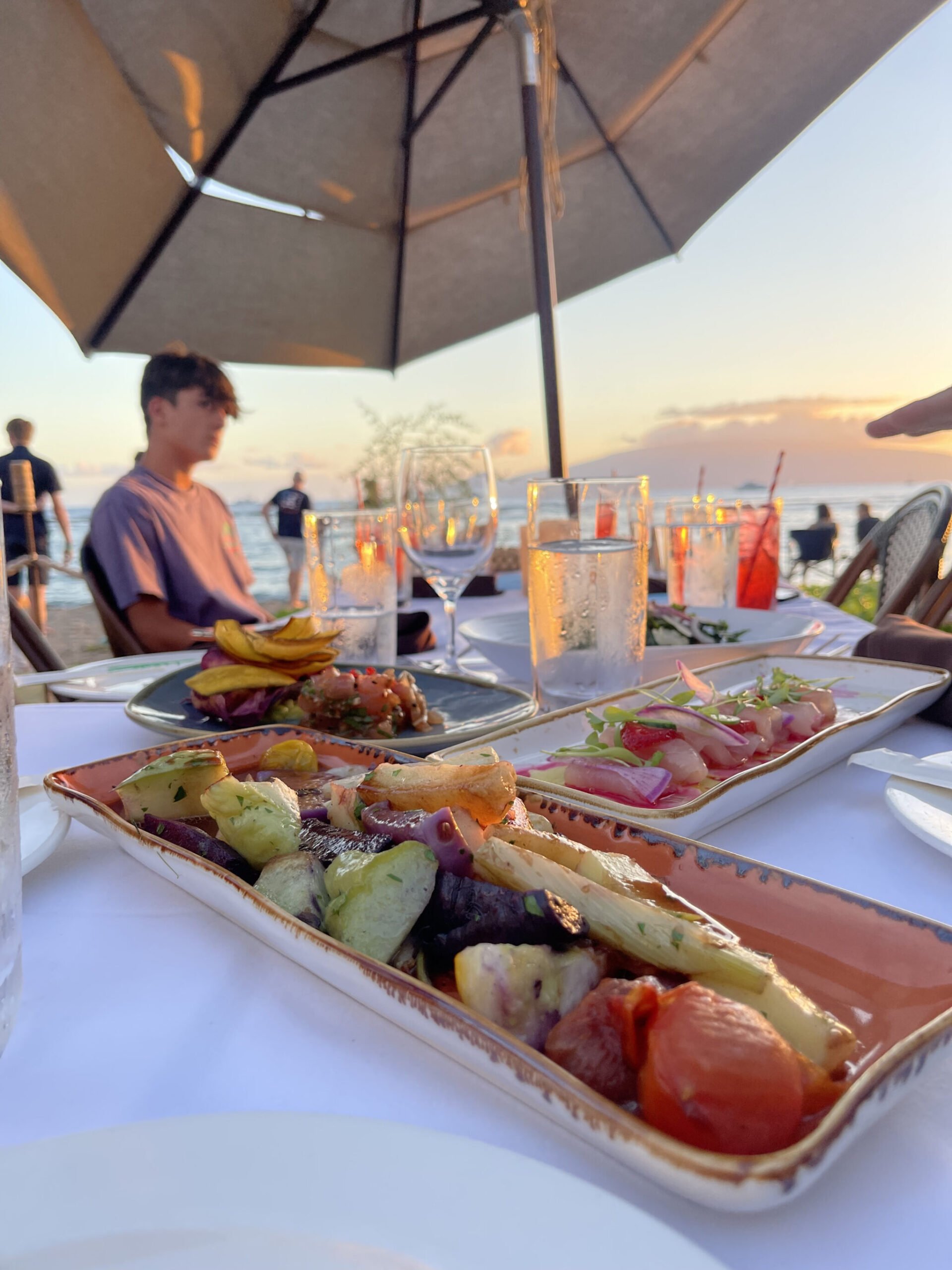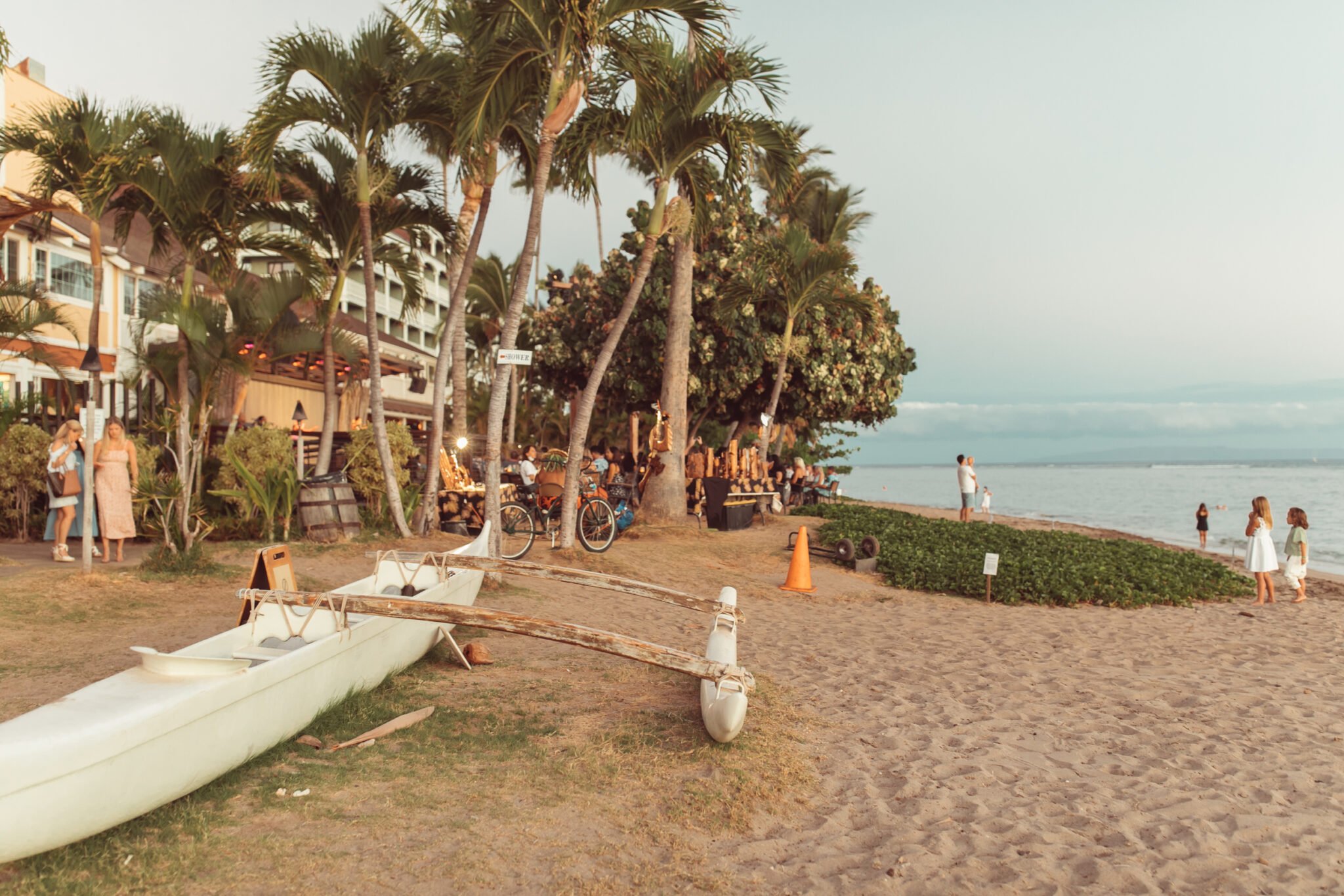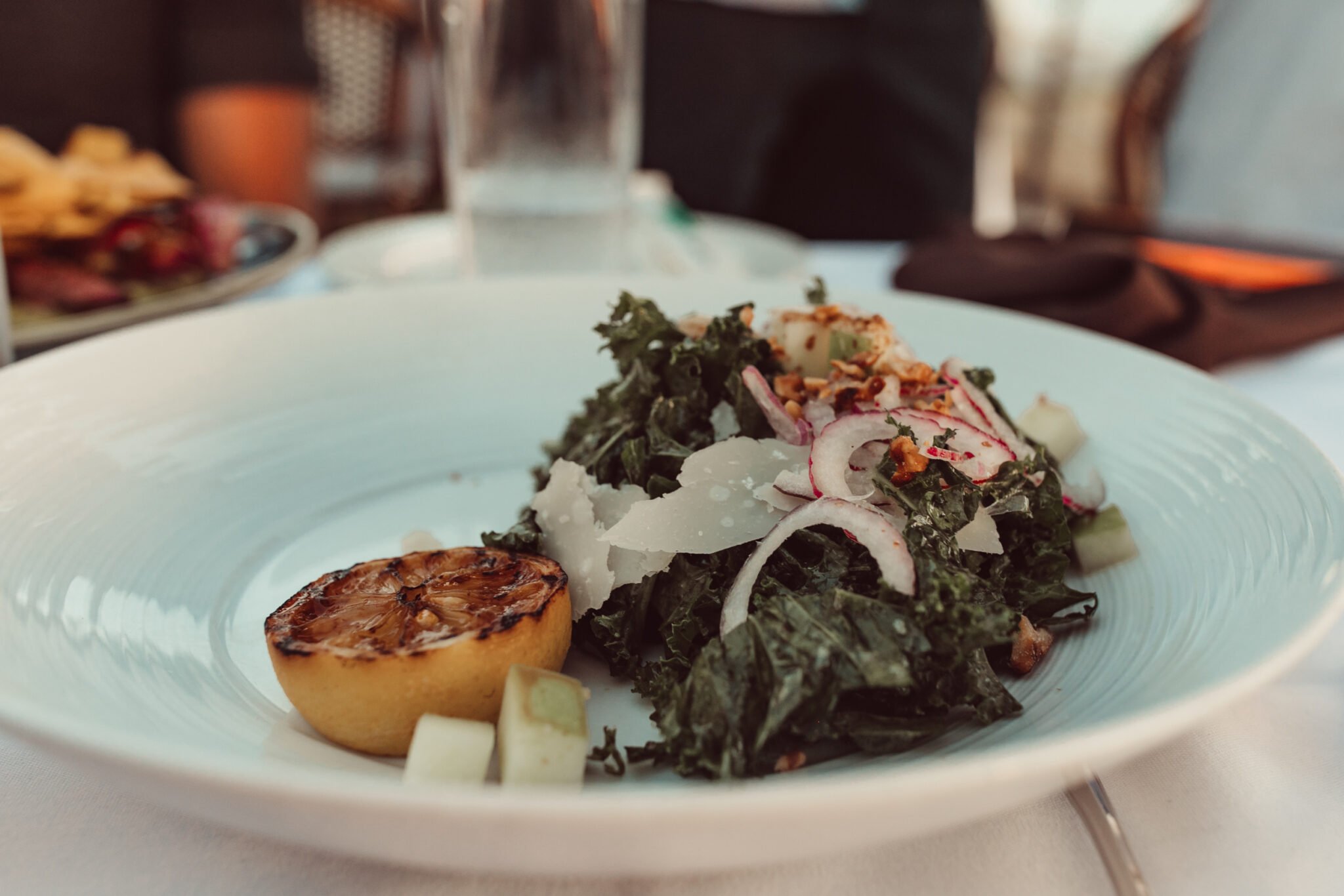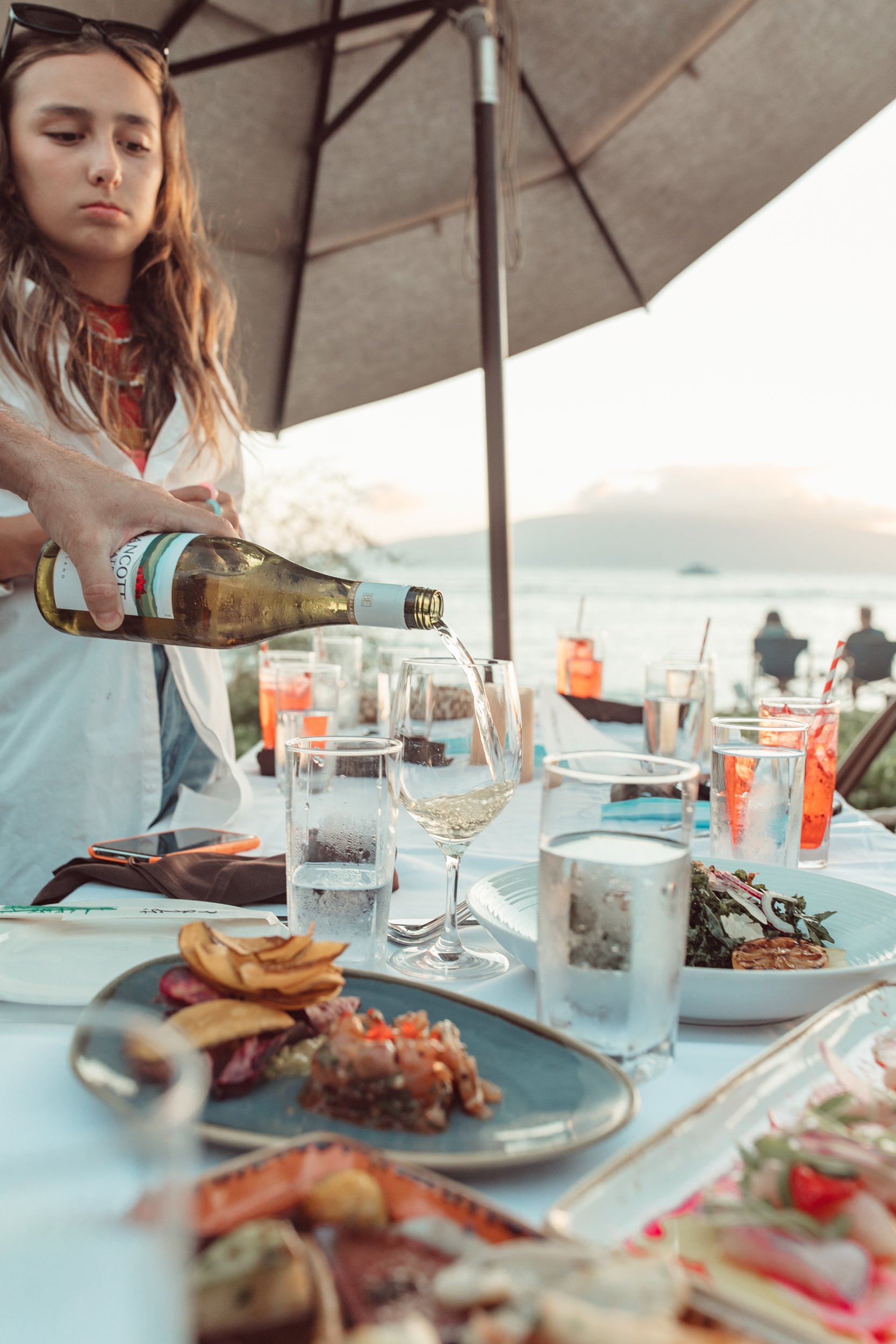 A Bite at the Shore
Another memorable stop was dinner at Pacific'o in Lanai. Everyone at the Ritz Carlton recommended it, so we knew it was a must. Wow, what a treat. Everything is farm-to-table and the fish is sourced literally two hundred yards away. Again, it's right on the water so not only do you have an amazing view, but the kids can go play on the sand (within eyesight) while you wait for dinner. We went all out with more dishes to share like the carpaccio with blue marlin, poke, vegetable risotto, seared kampachi, and more. Of course, we had to end on a sweet note, so we also ordered the avocado lava cake for everyone to dig into.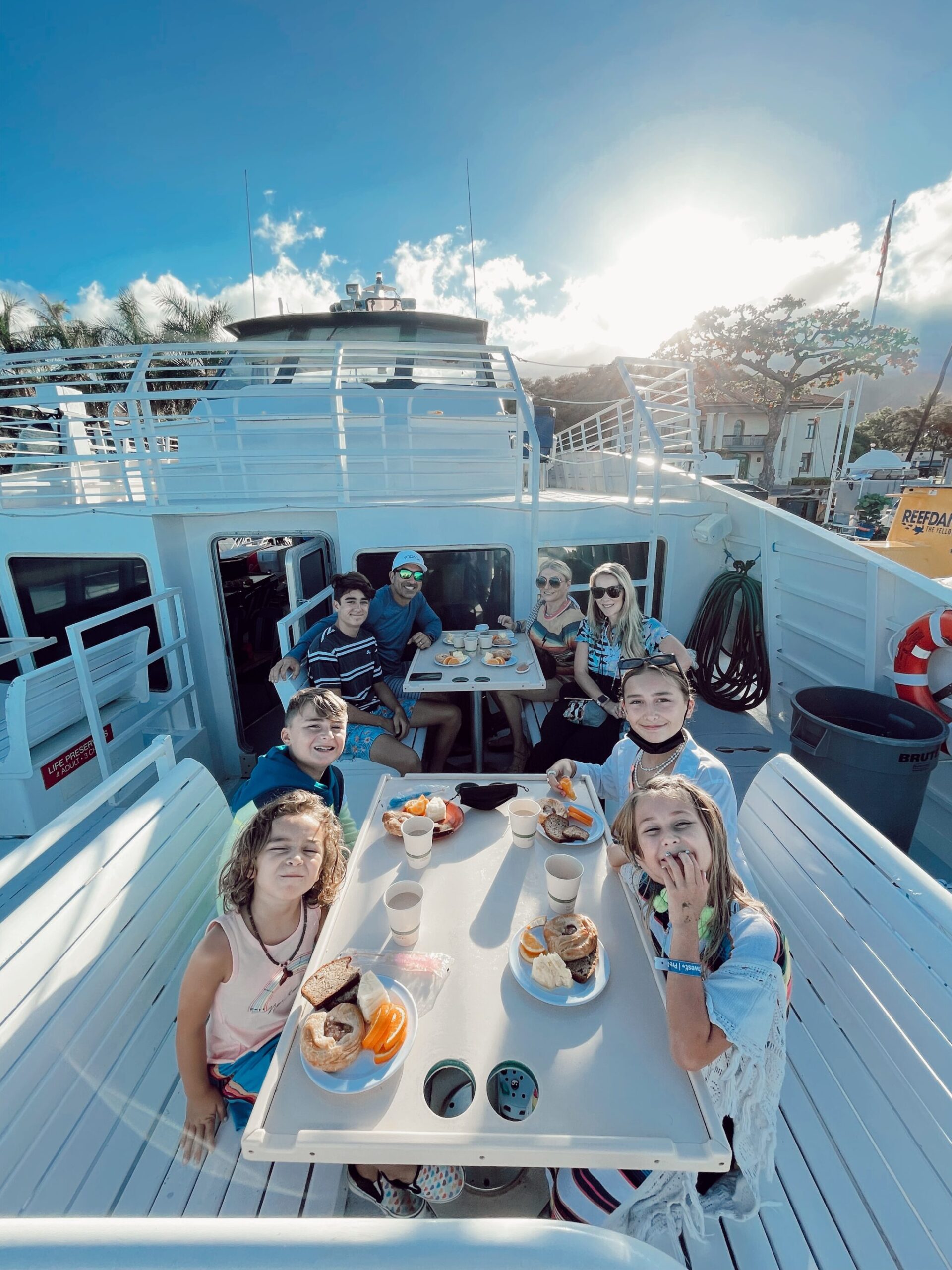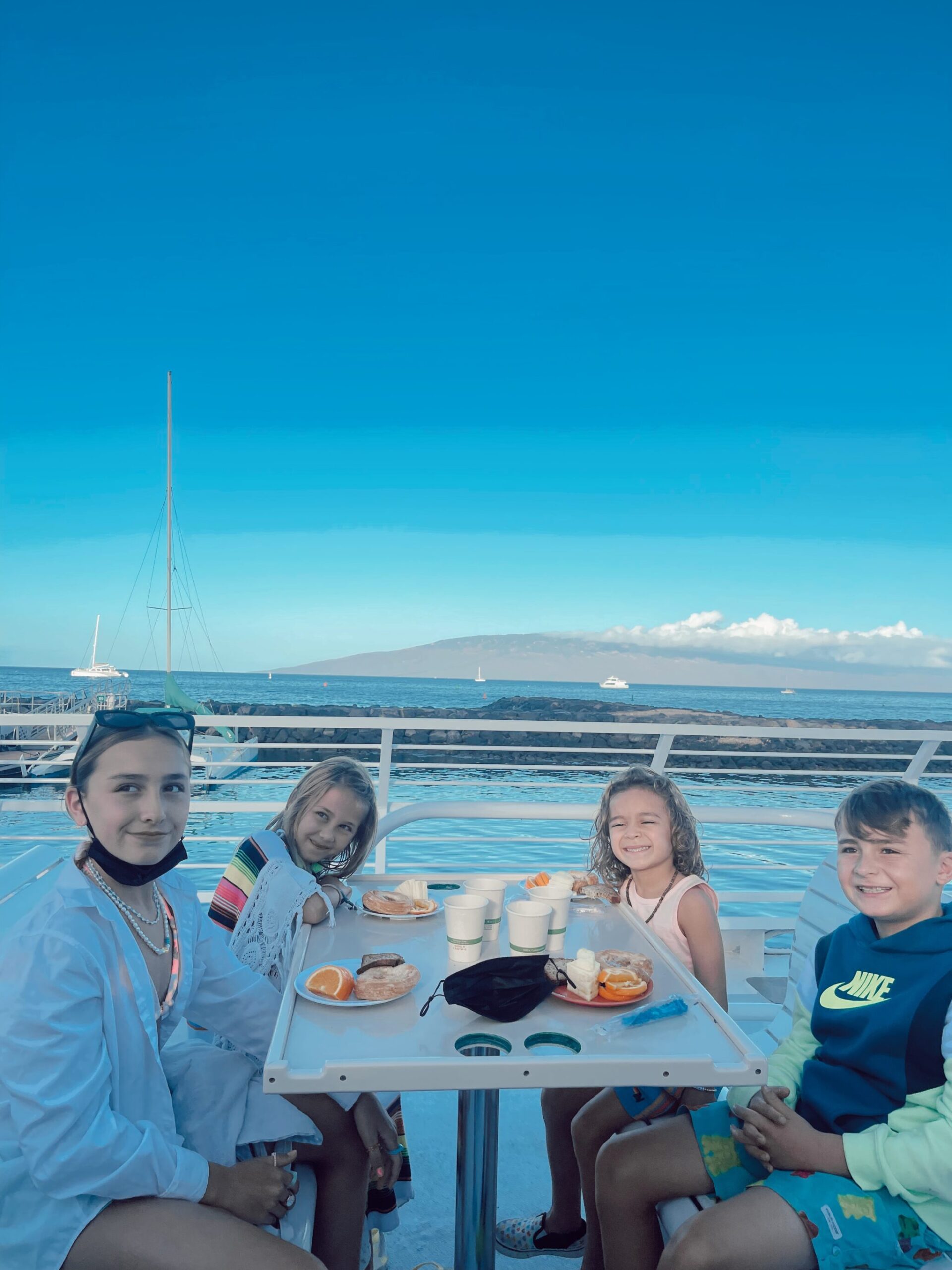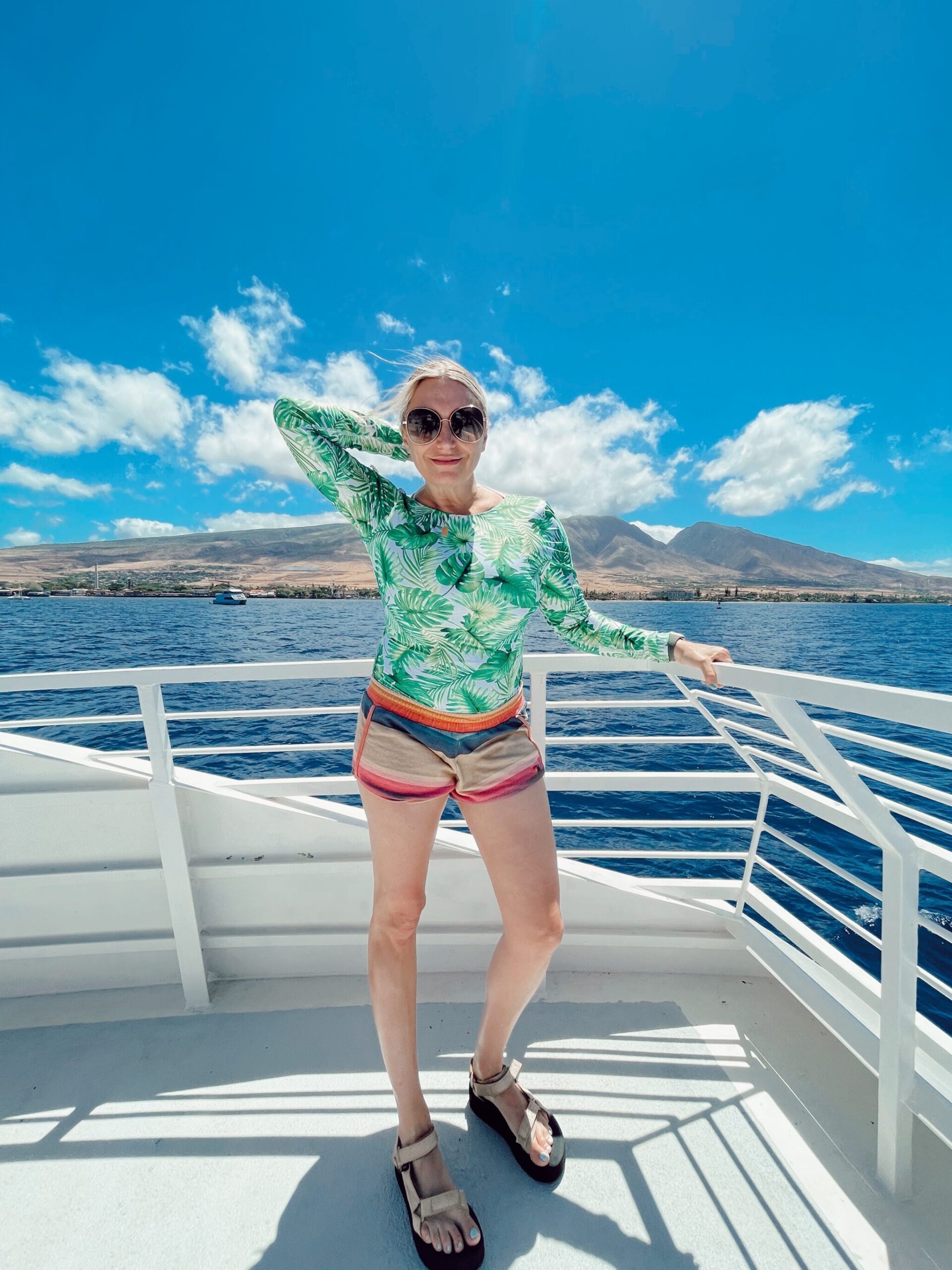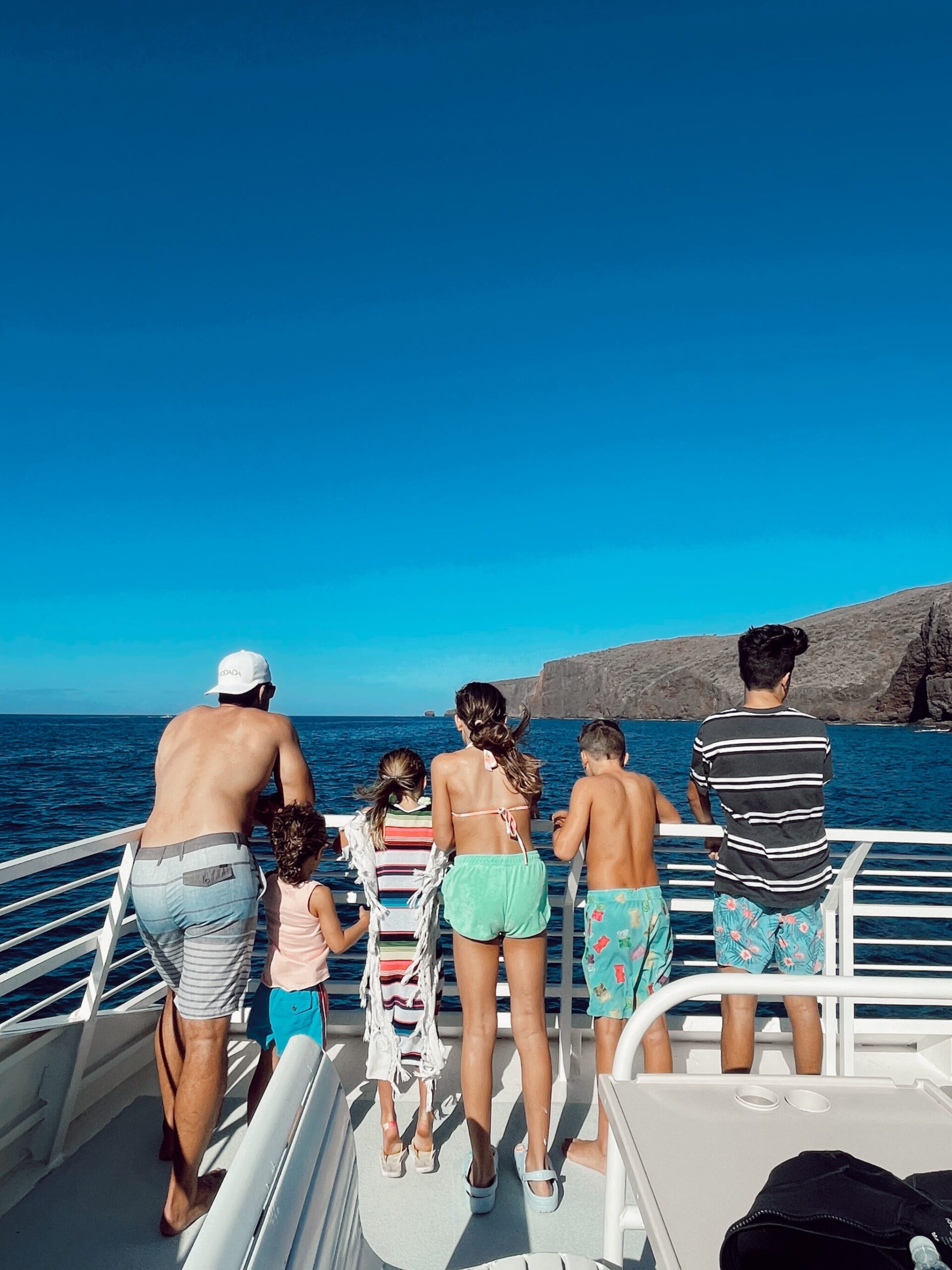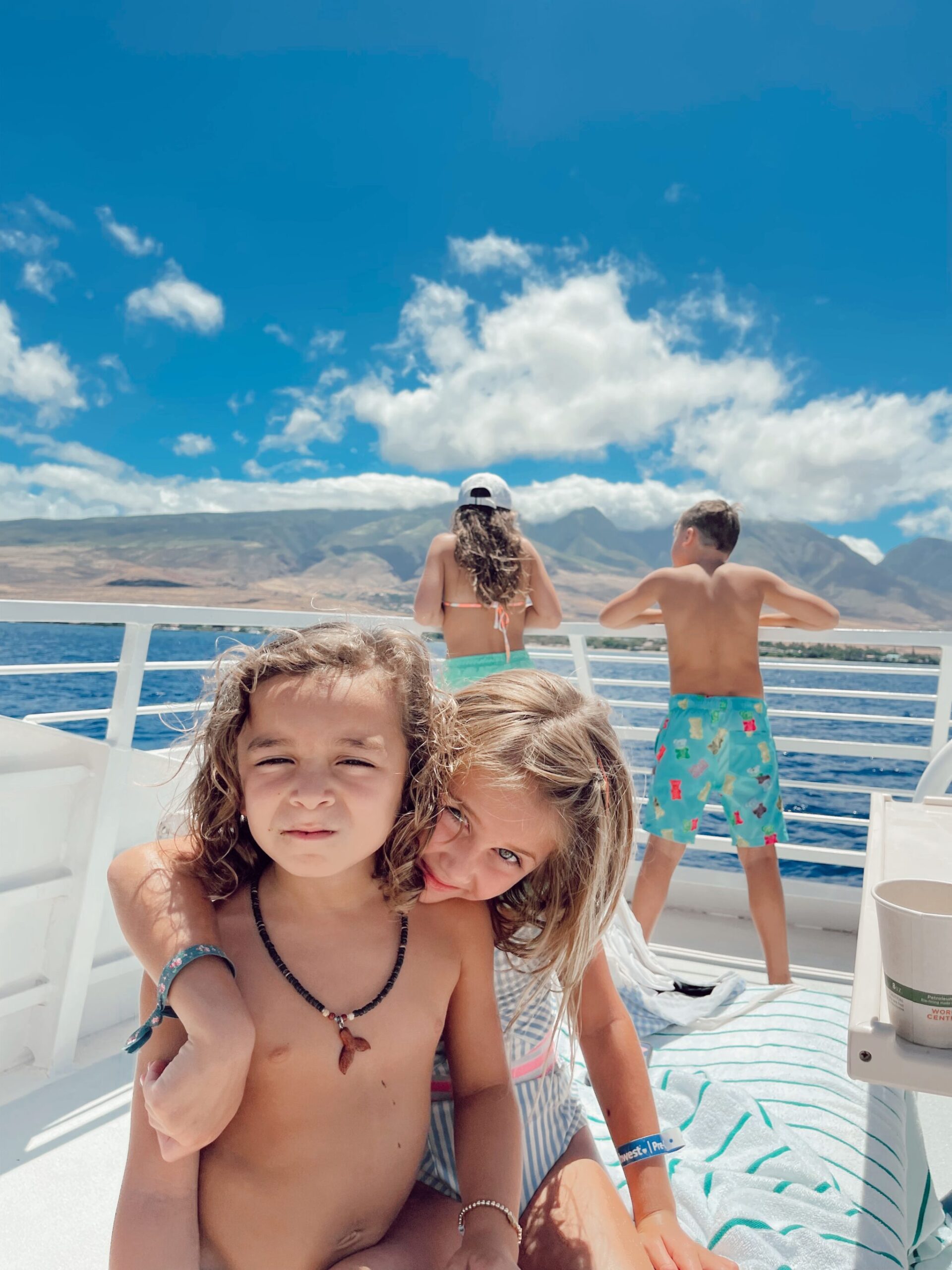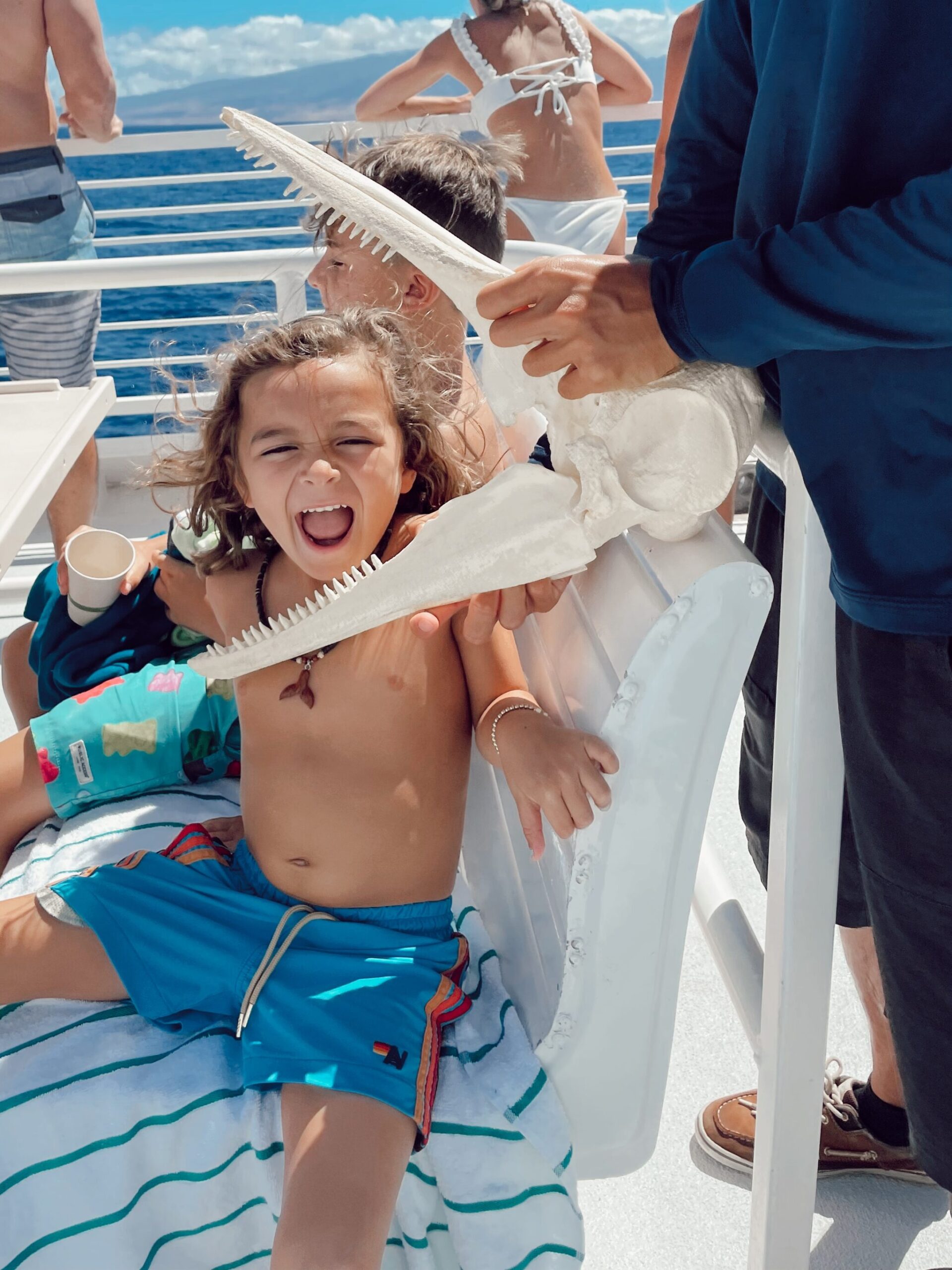 Play Like a Local
Where do I even begin?! There is so much to do here, both on and off the property. Be sure to check in with the concierge because they'll be able to recommend the perfect activities for whatever your group feels like doing. Me? I travel with a pack of adventurers, so we were up and at 'em early every day to take full advantage. (Thanks, Bobby.)
One of the most standout aspects of the Ritz Carlton Kapalua is its Ambassadors of the Environment program. This specially curated program offers a variety of outdoor excursions to learn more about the culture, land, and history of Hawaii—plus part of the proceeds go back to the program. The opportunities are endless.
We attempted snorkeling in the bay, but the water was so choppy that several of us were sick on the boat and the other half were sick in the water. Not my proudest moment! Thankfully, we didn't let that spoil the fun. Back on land, we explored the tide pools and saw a helmet urchin which looked like a purple sun; so pretty! We also saw barnacles and Zebra blenny.
Another day we got to experience coastal hiking through the stunning Kapalua Coastal Trail along with the most informative naturalist who taught us all about the creatures and plants of Hawaii's culture. Other days we stayed closer to home and spent the afternoons at their three-tiered pool.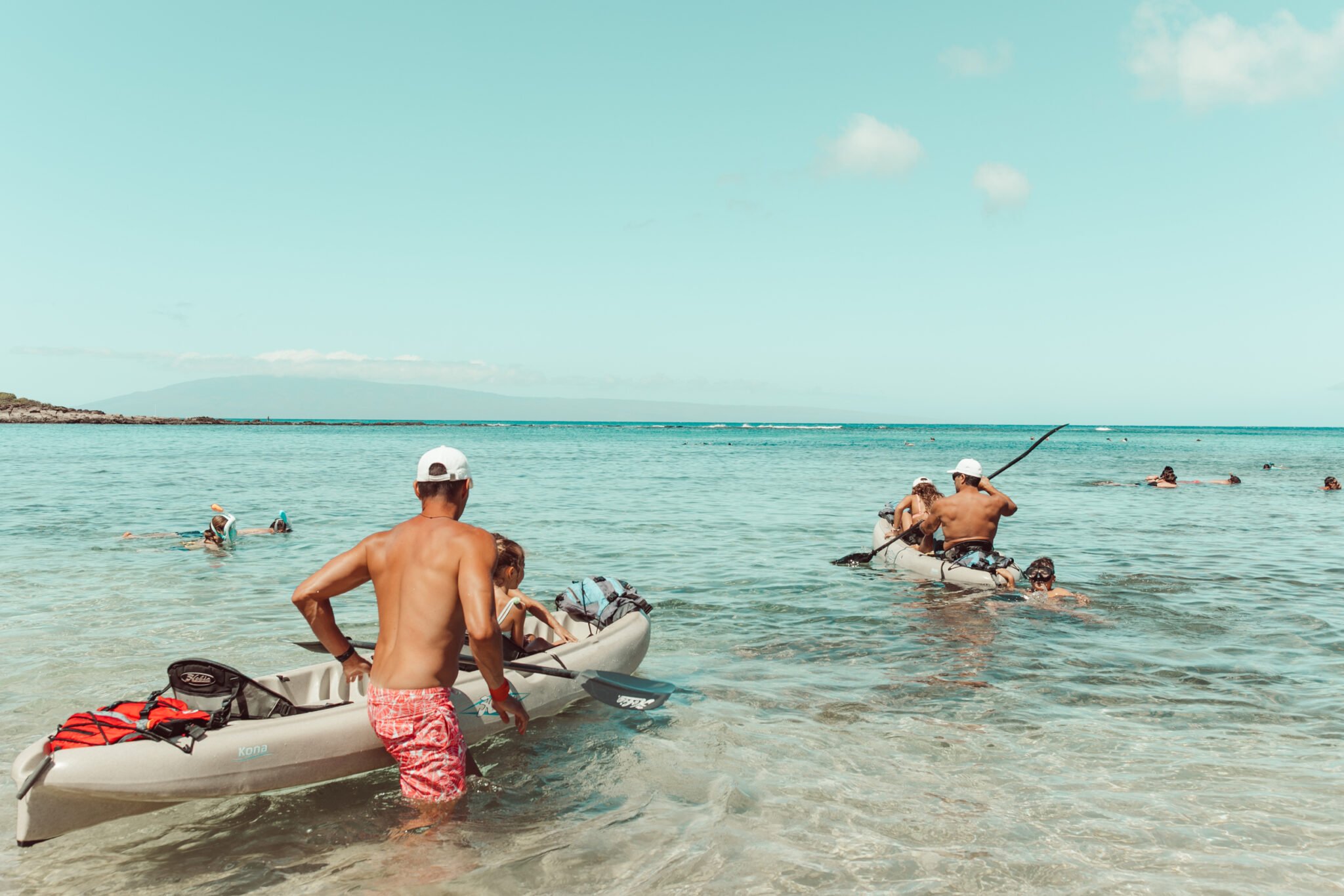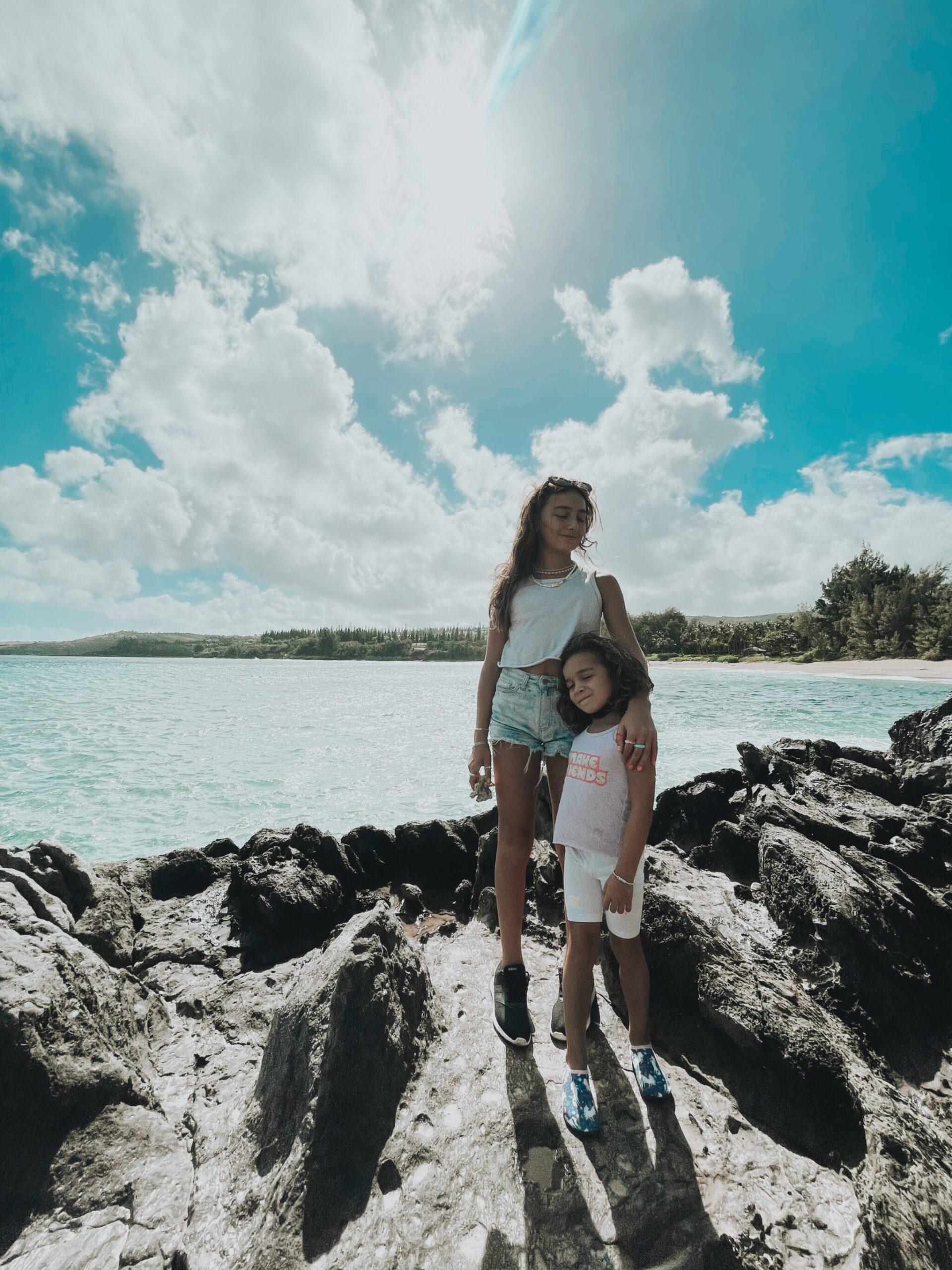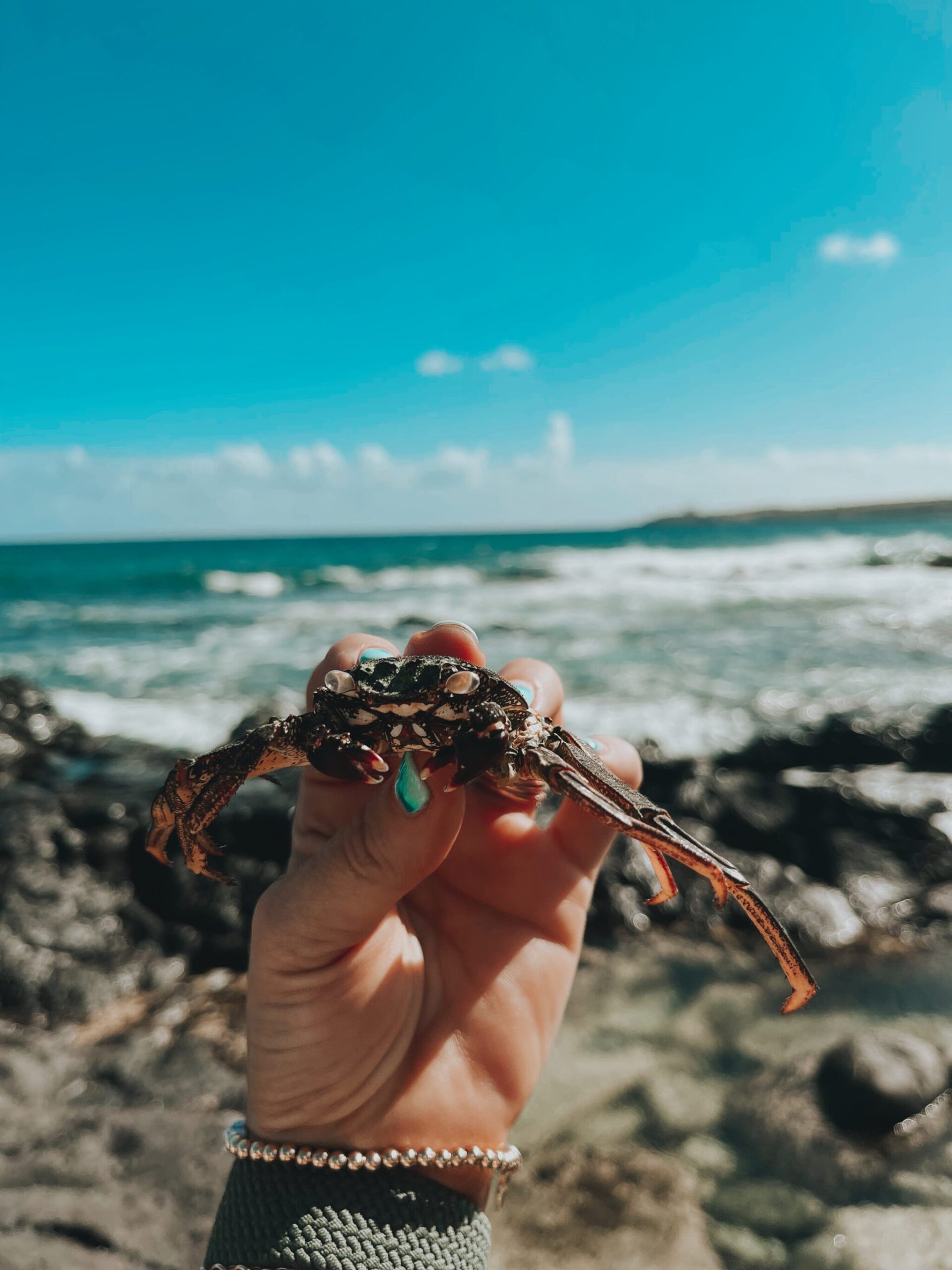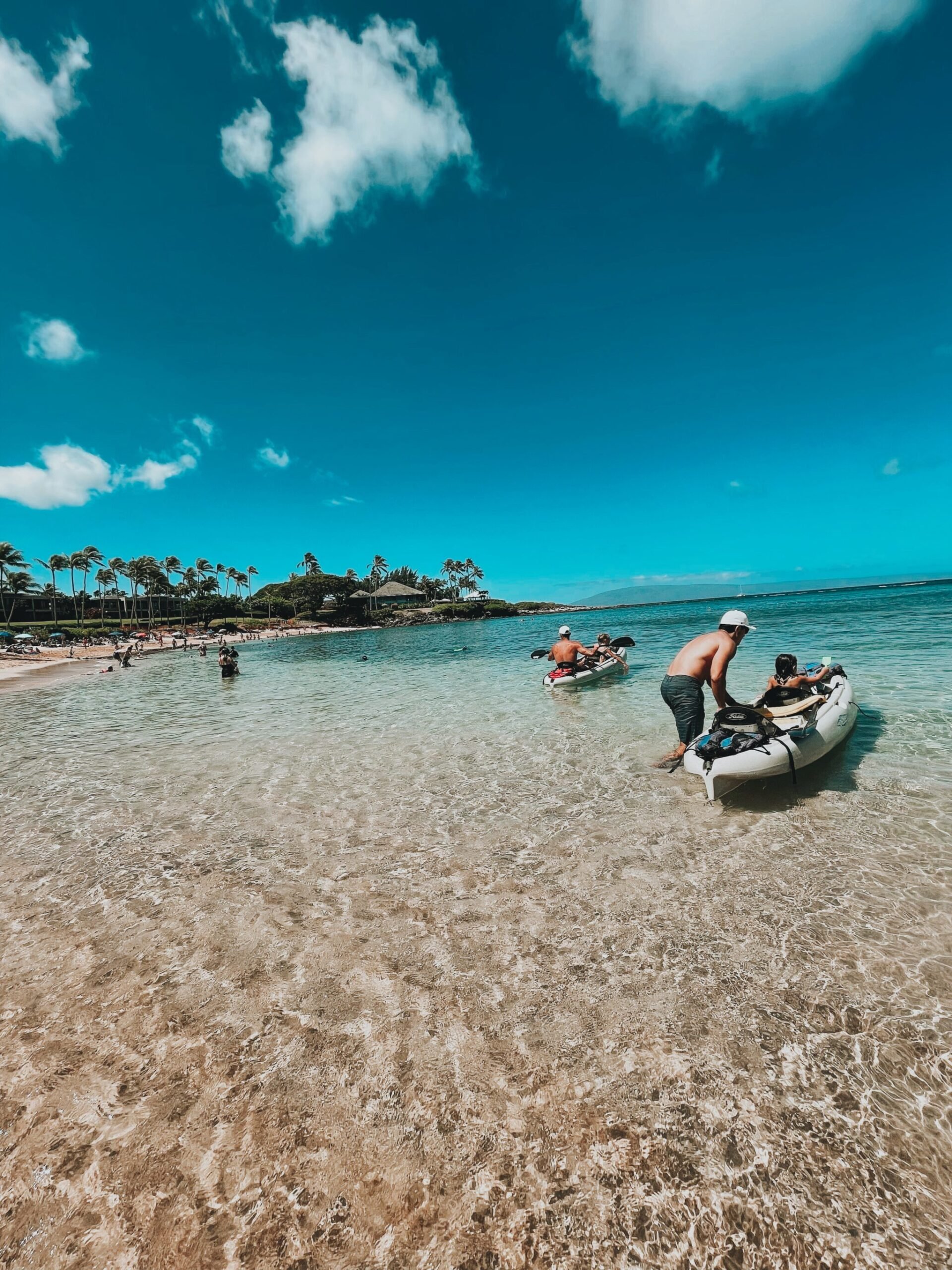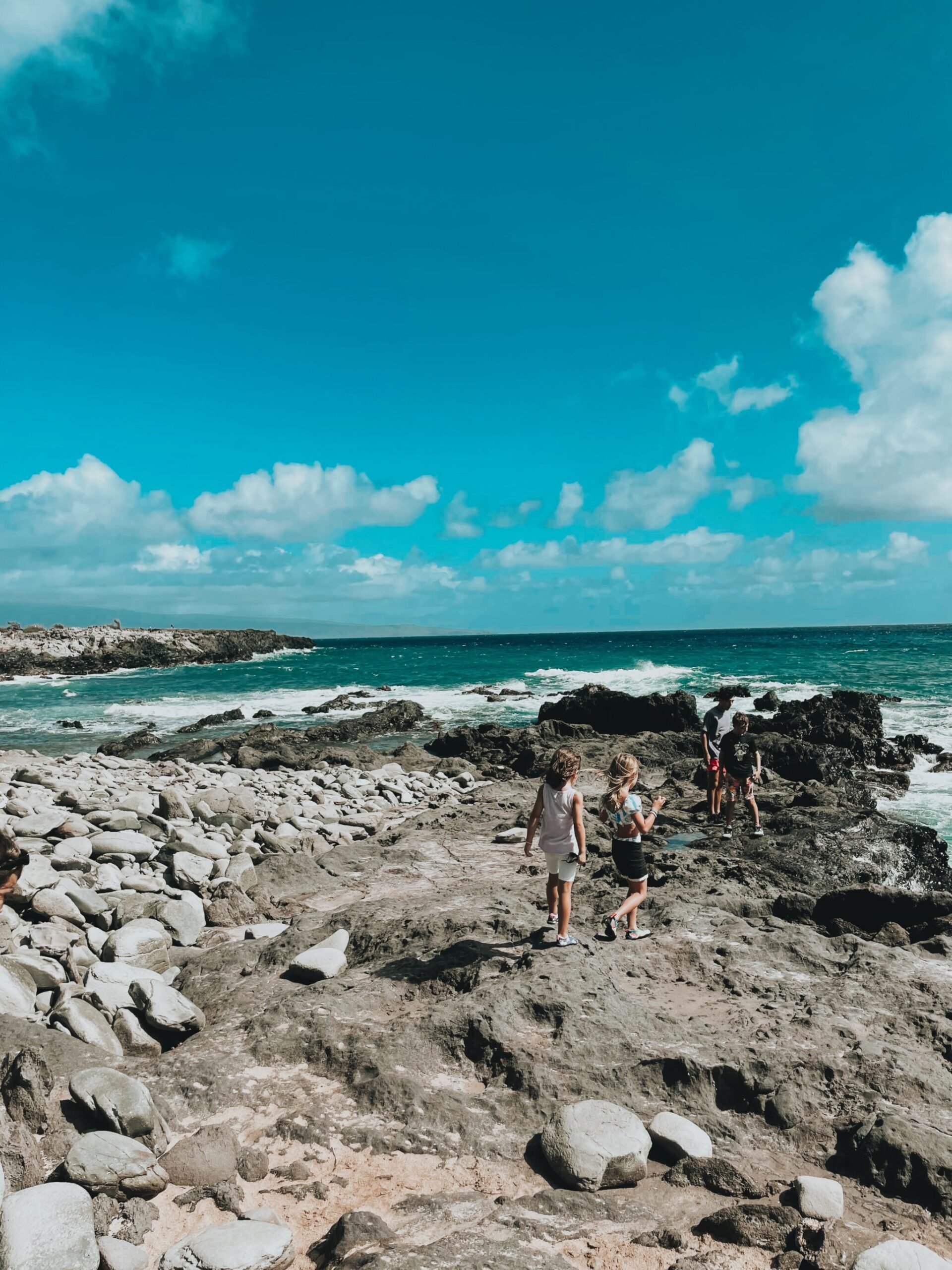 Learn About the Culture
I think our favorite was the hula dancing class. What an amazing experience. We donned our hula skirts and learned a traditional dance from our incredible instructor. She shared her culture with us and it was such a memorable experience. We learned the pine trees surrounding us were originally planted to bring rains in for the pineapple farms. And we also learned why native Hawaiians buried their loved ones closest to the sea—they believe they can get to the ocean for their next life and return as something beautiful like a butterfly.
I loved how this program opened up my eyes to gain a greater understanding of the relationships we have between land and sea, including humans to nature! Maui truly is a living classroom for me and my kids to learn and appreciate nature! Maybe we should just move to Maui and homeschool the kids?!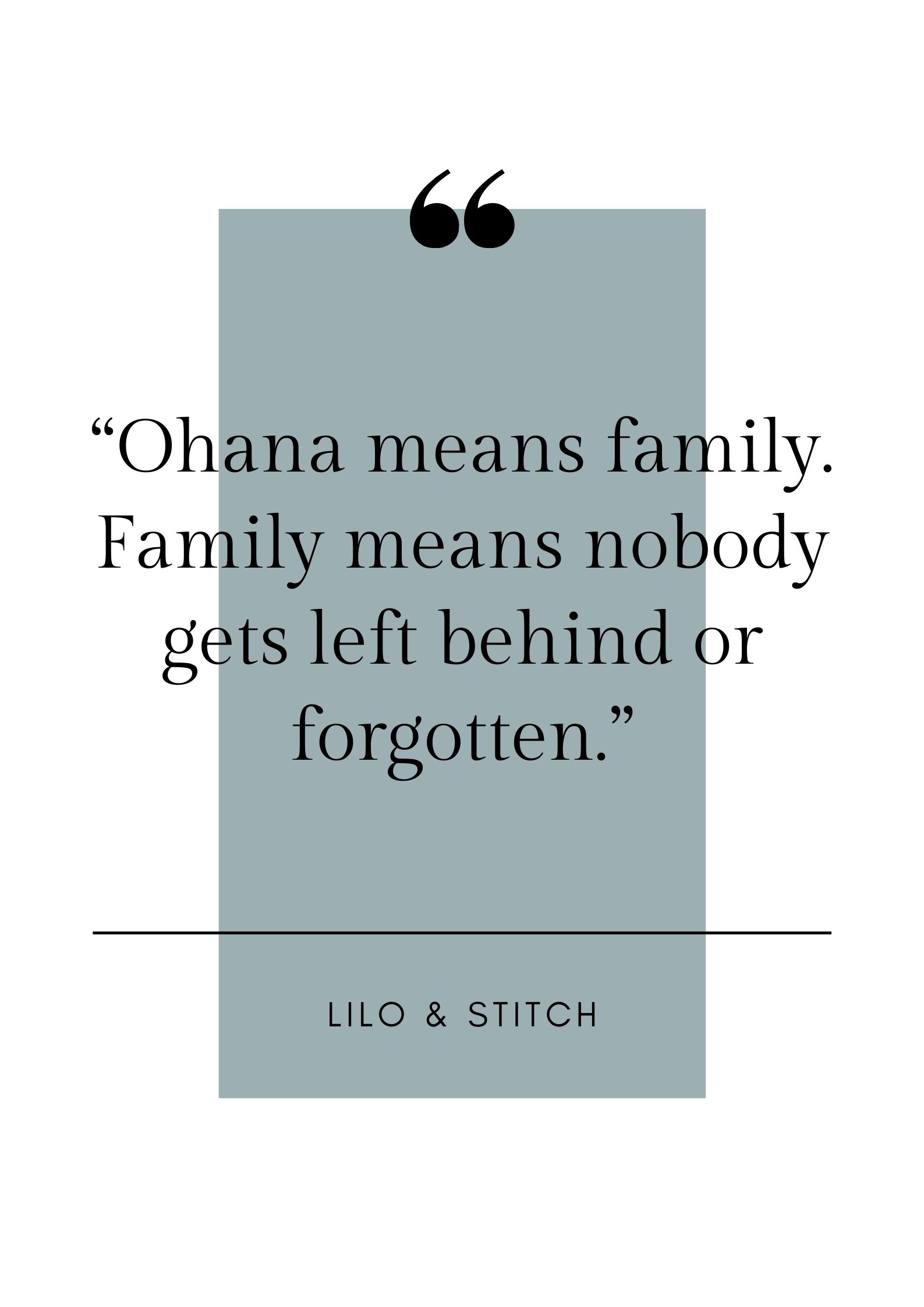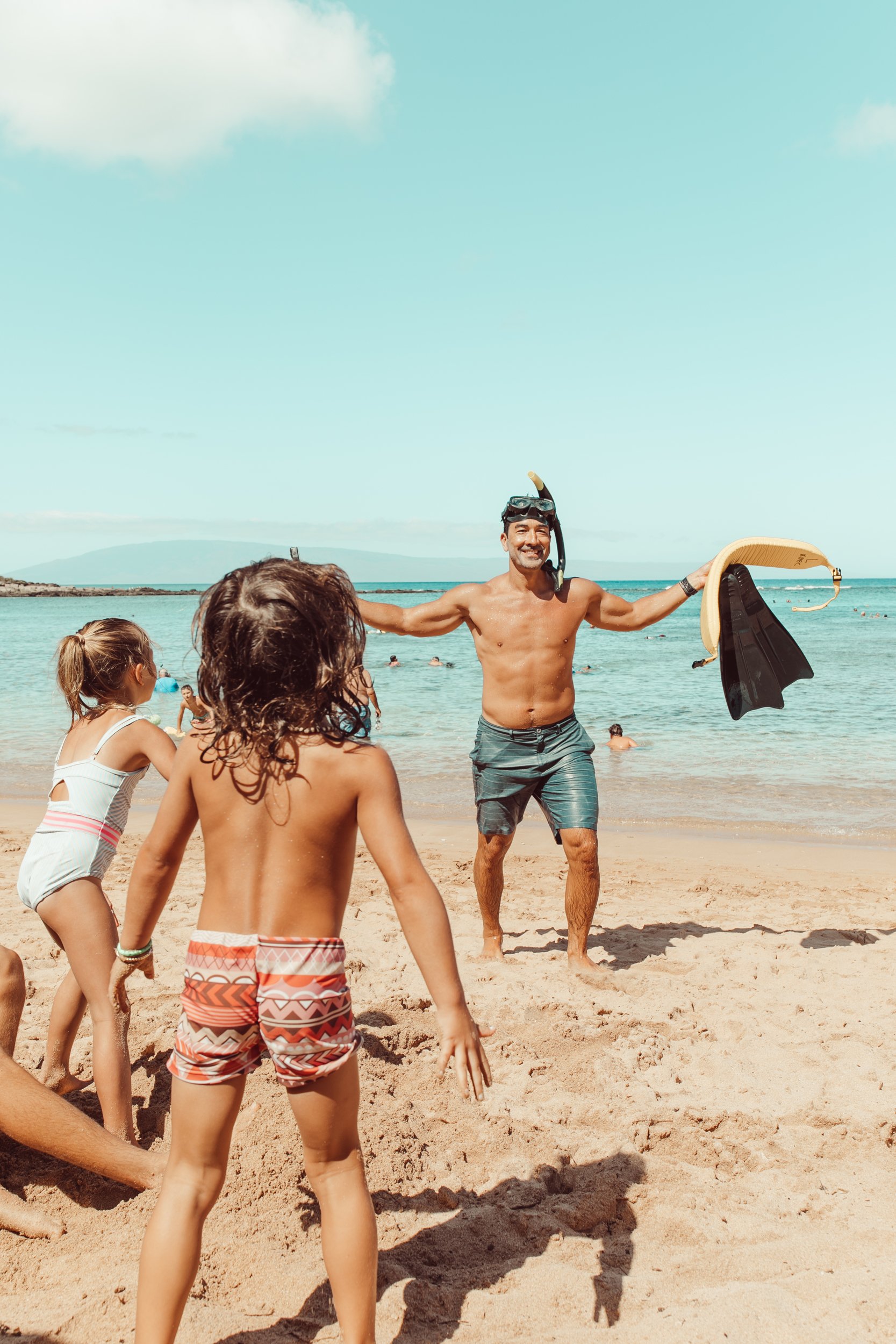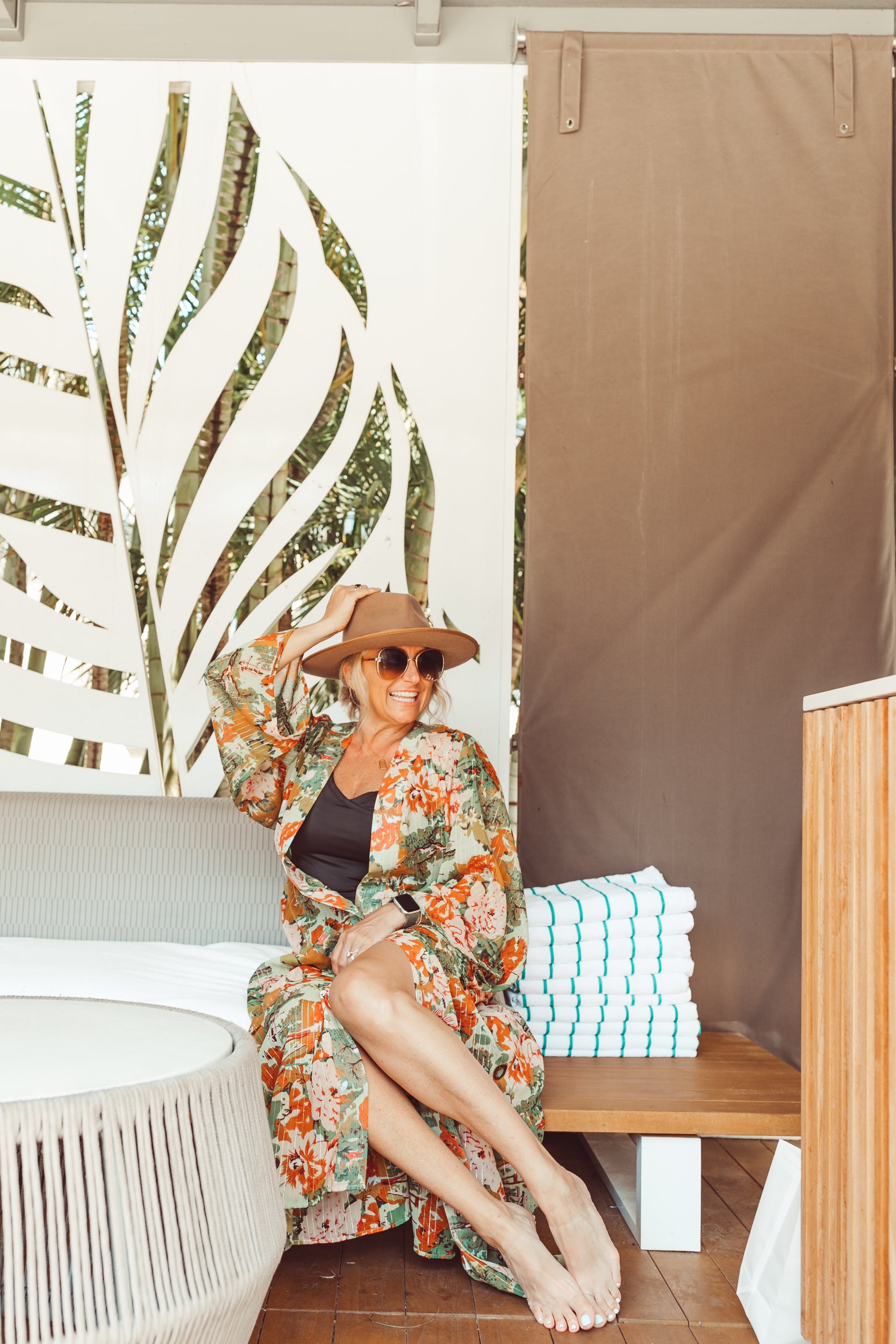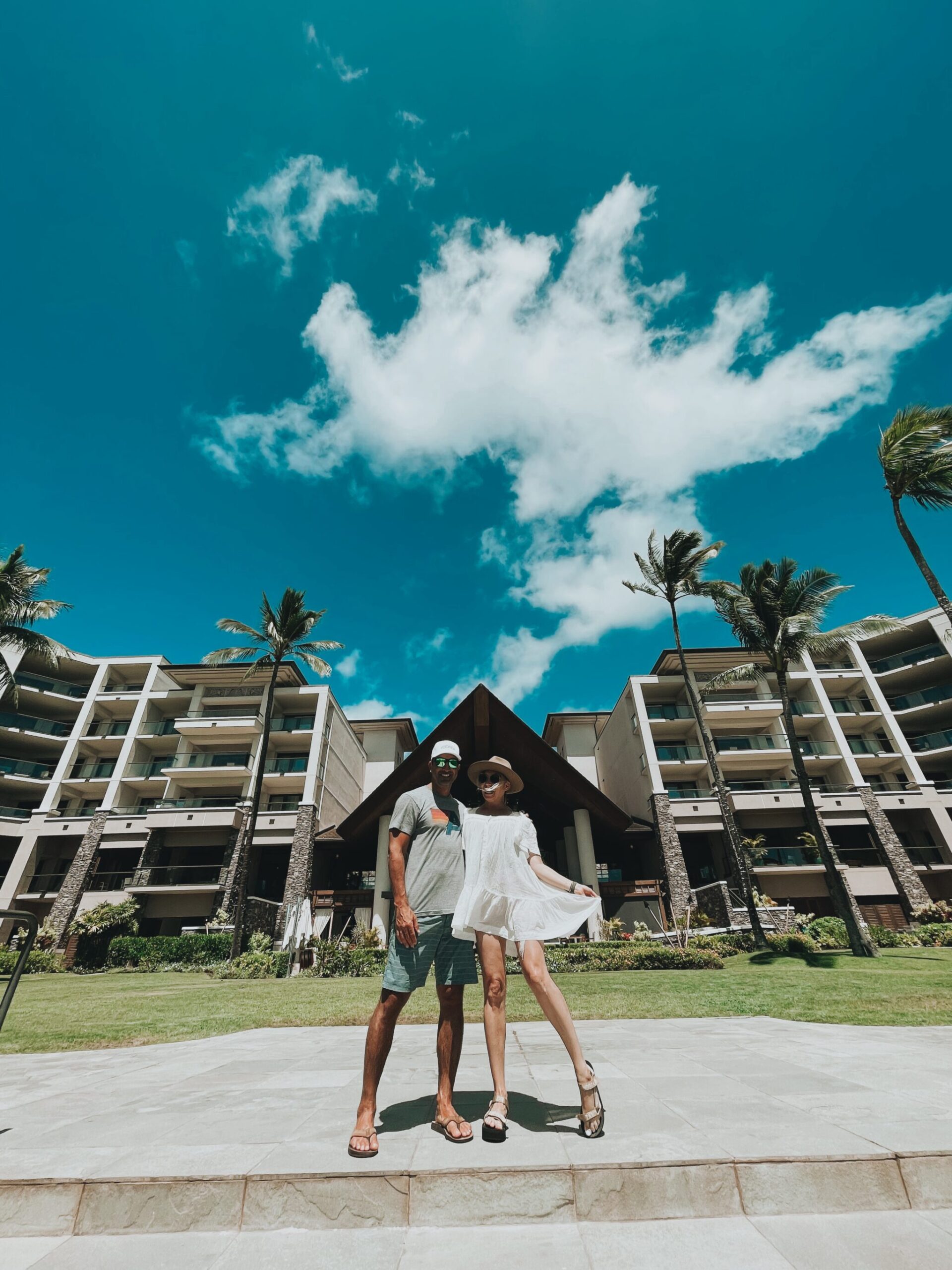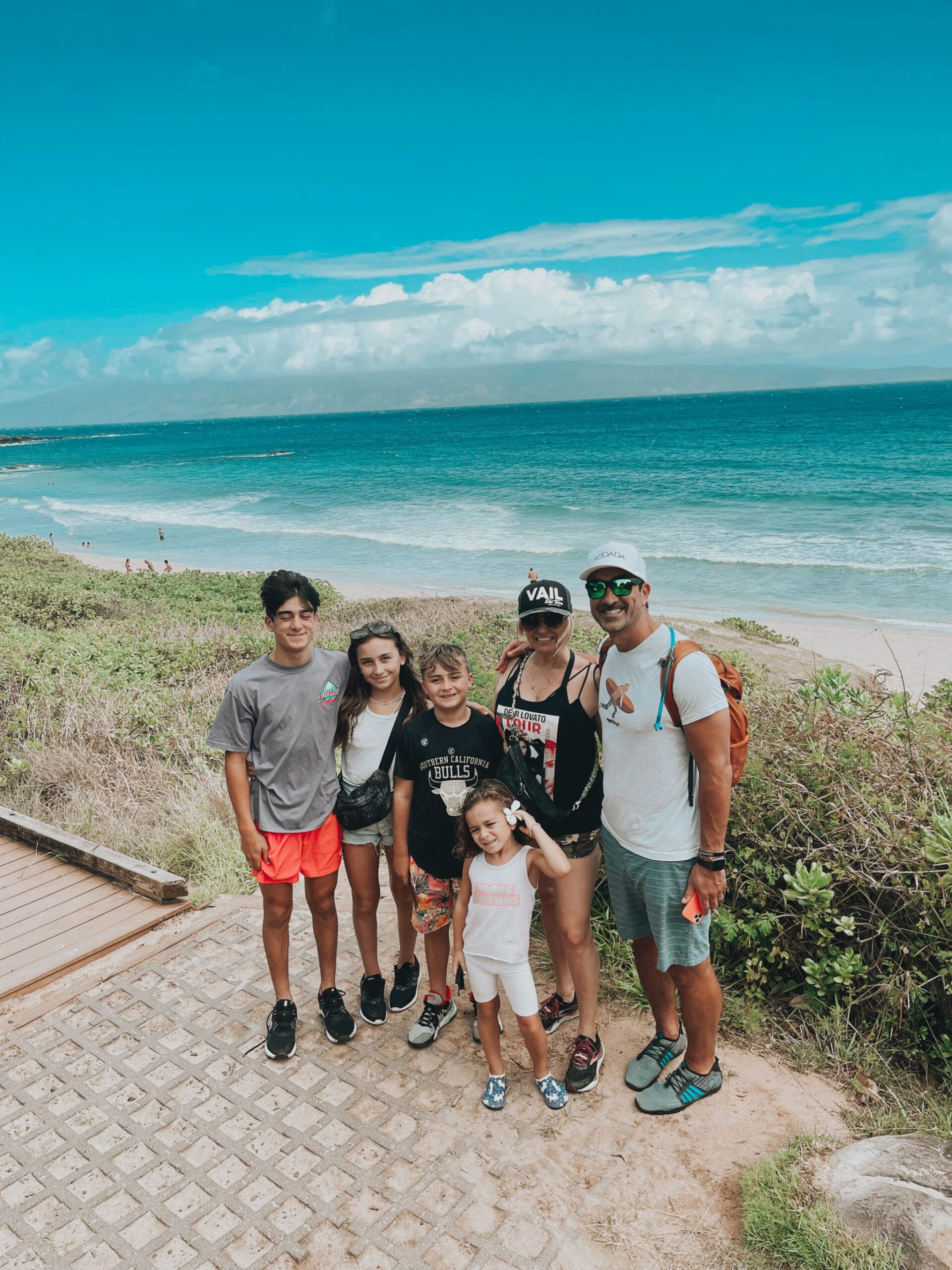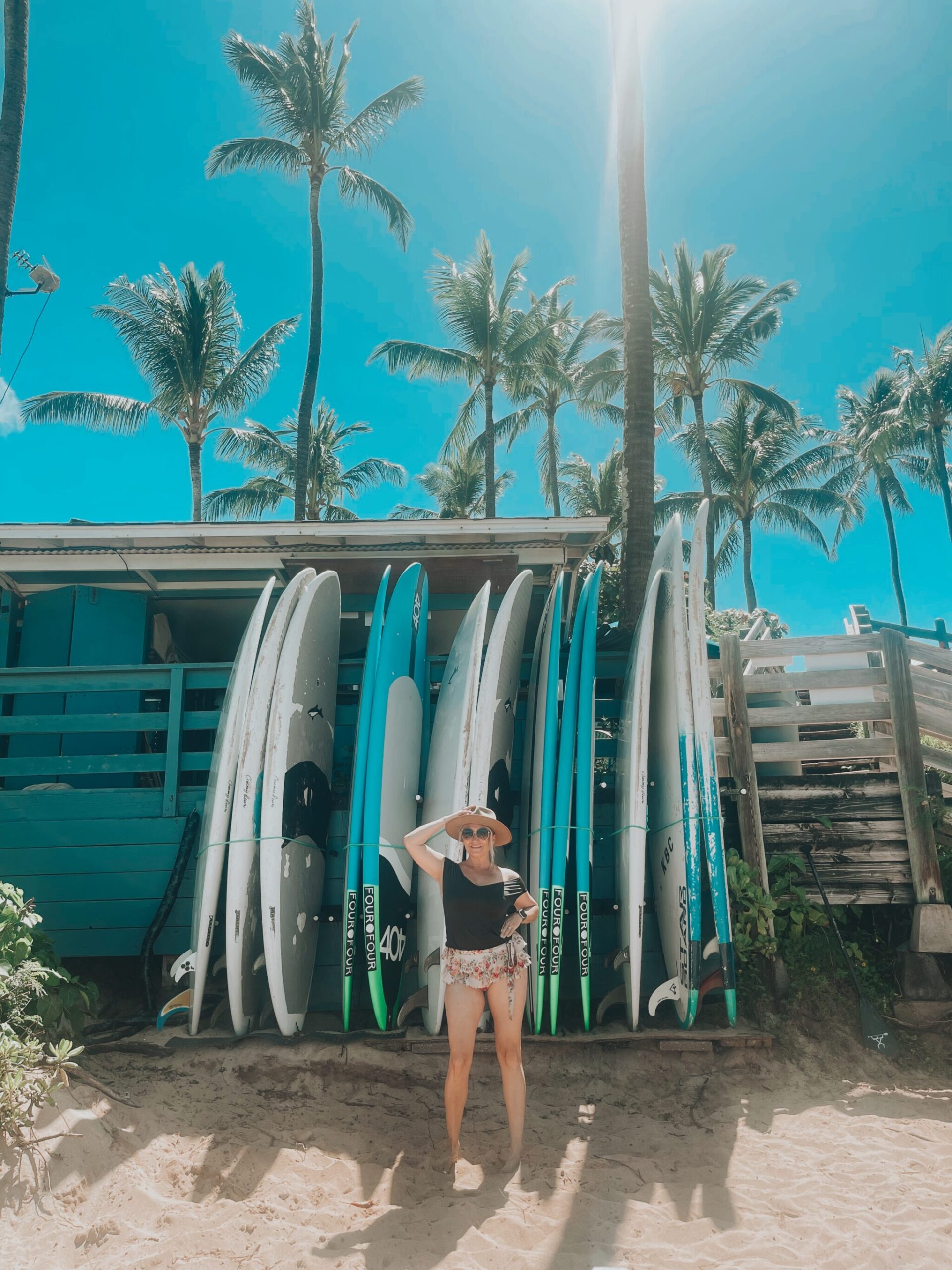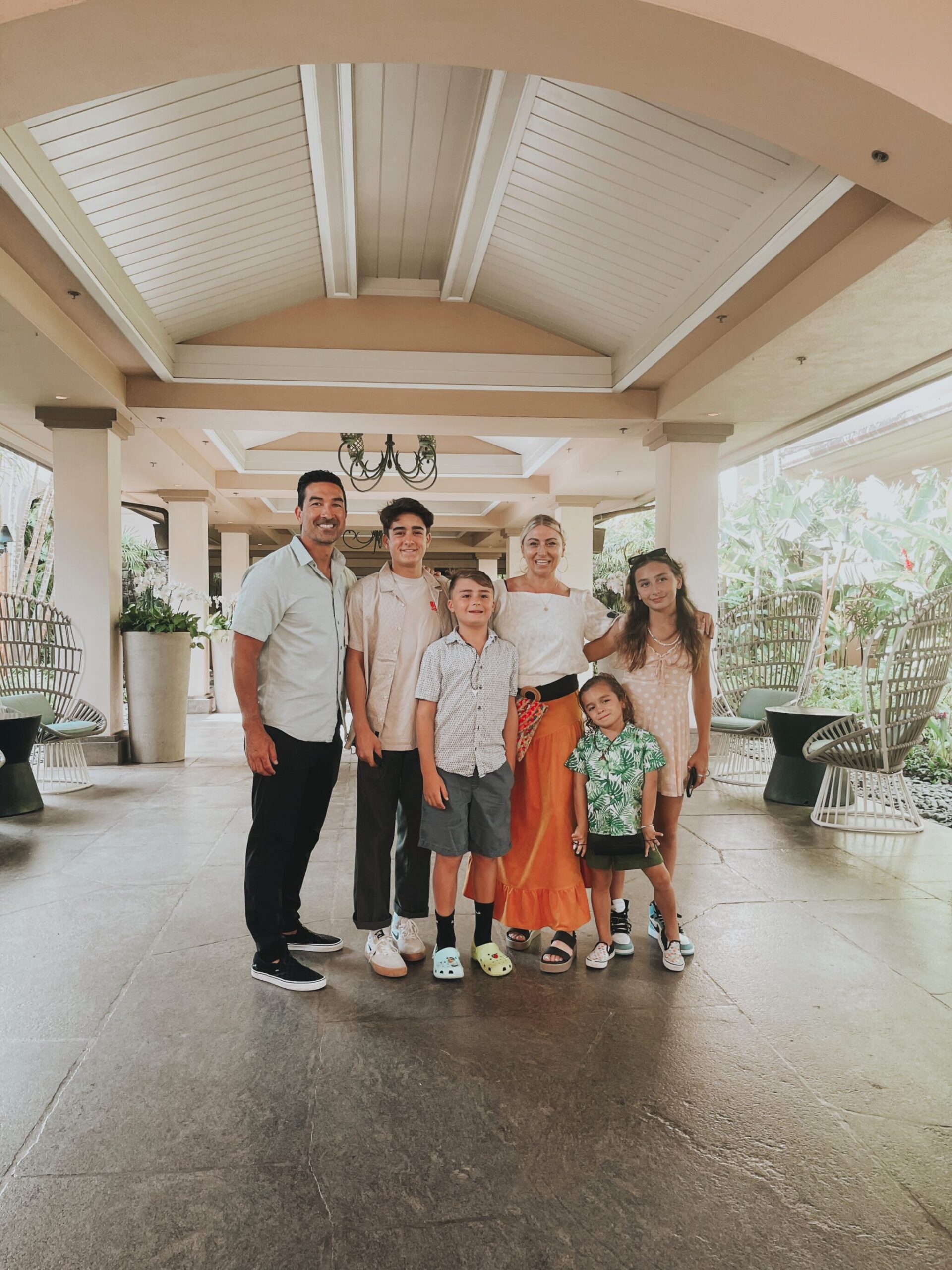 Tips for Parenting In Style...
Never boring, always awesome. Keep up to date with the latest from City Girl Gone Mom.