There is nothing I love more than making new soups. I want my family to eat healthy, nutritious meals, and bonus points if they're delicious! And one of my favorites? The West Lake soup from Nom Nom Paleo.
This amazing book was recommended to me (thanks to my sweet neighbor Amy for the tip!) and is perfect if you are curious about the "caveman" approach to eating. Authors Michelle Tam and Henry Fong nailed it with this Asian-inspired, unprocessed way of life. Their delectable West Lake soup is named after a lake in China and is one of my favorite recipes! It's light, airy and fragrant, plus it looks amazing when it's prepared! Going up for a second (or third!) bowl will happen, so beware.
A bonus? My kids loved it, which made momma super happy!
Plus, this recipe only takes 30 minutes and it's easy to tailor it to the meats and veggies you have in your kitchen. Please note, I did add a little soy sauce to this recipe because I think it adds just a touch more flavor! Add red pepper chilies, noodles (if you're not going for a paleo dish), fresh herbs or swap in chicken instead! There are so many ways to make this soup your own!
---
West Lake, or Xī Hú, is an iconic, symbolic, freshwater lake in Hangzhou. It's considered one of the most beautiful sights in China.
---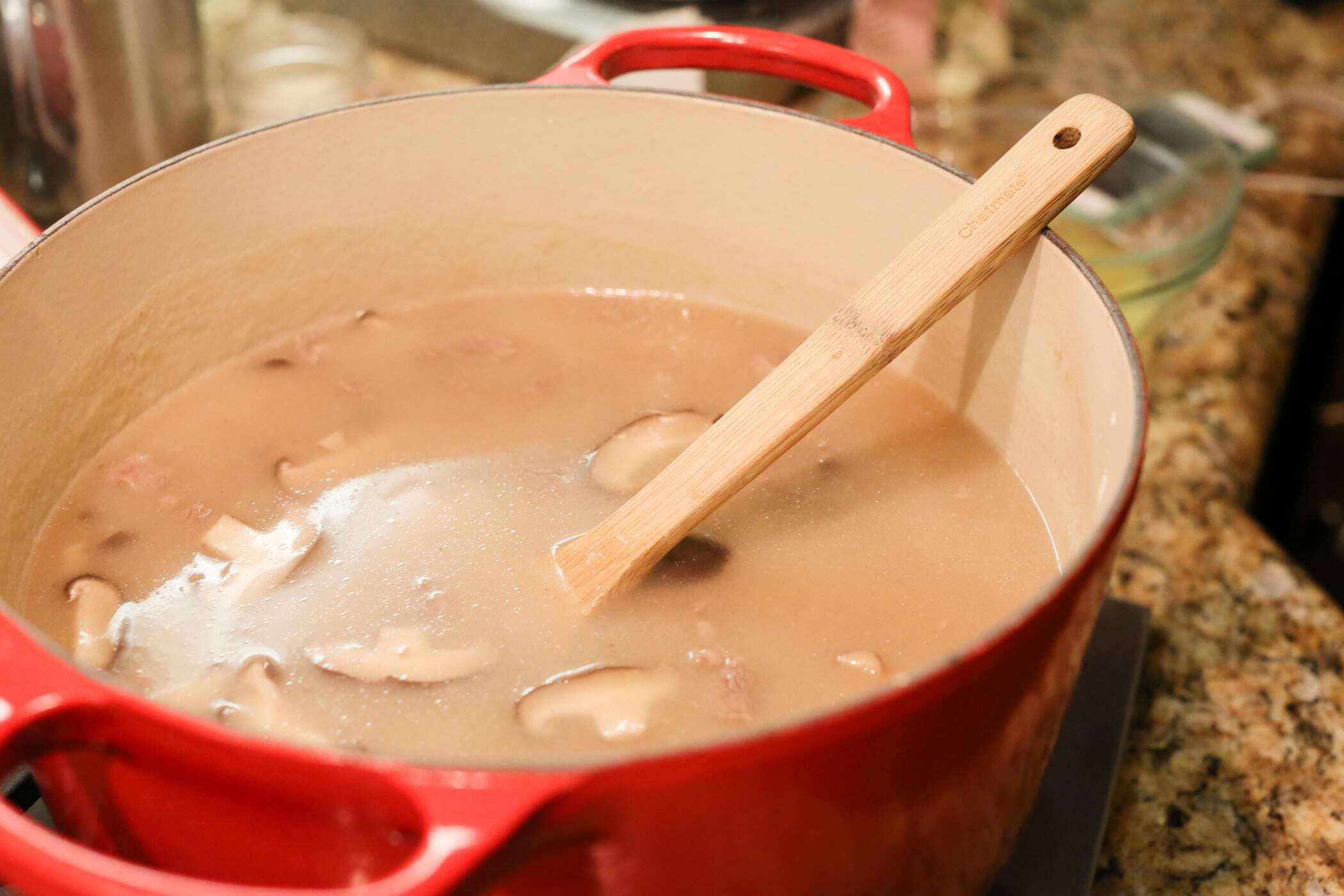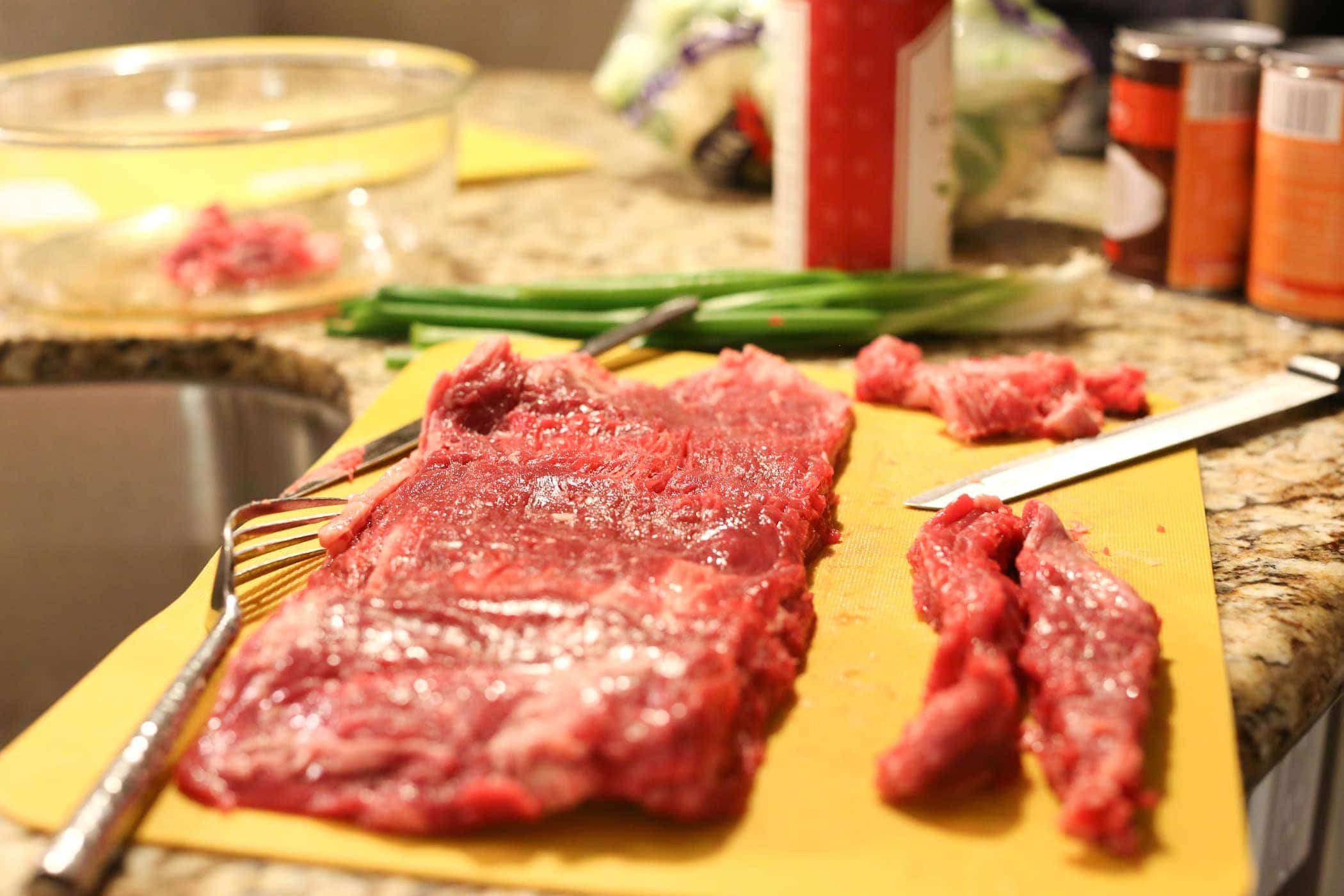 Ingredients for West Lake Soup
½ pound flank steak, finely minced
1 teaspoon kosher salt
2 teaspoons rice wine vinegar
1 teaspoon fish sauce
1 teaspoon sesame oil
6-8 cups bone broth or chicken stock
1 teaspoon ground white pepper
¼ pound fresh shiitake mushrooms, stemmed and thinly sliced
3 large egg whites, lightly beaten
1 cup packed fresh cilantro, finely minced
3-6 scallions, thinly sliced
¼ cup arrowroot powder
¼ cup water

---
Mushrooms are rich in an antioxidant called selenium. Antioxidants help protect the body from damaging free radicals that can cause conditions like heart disease and cancer.
---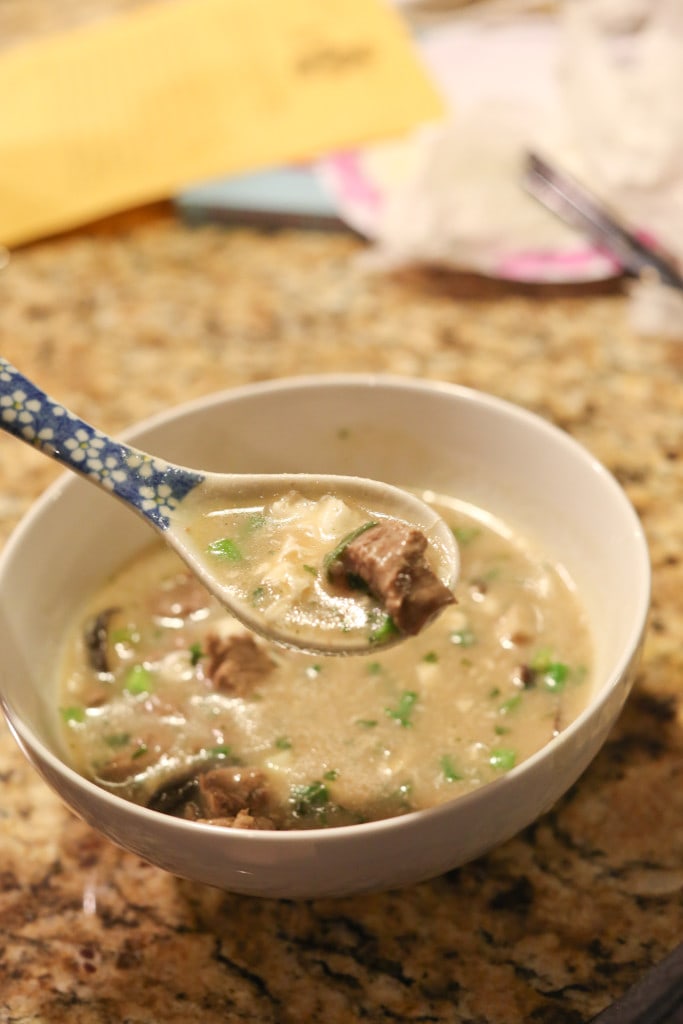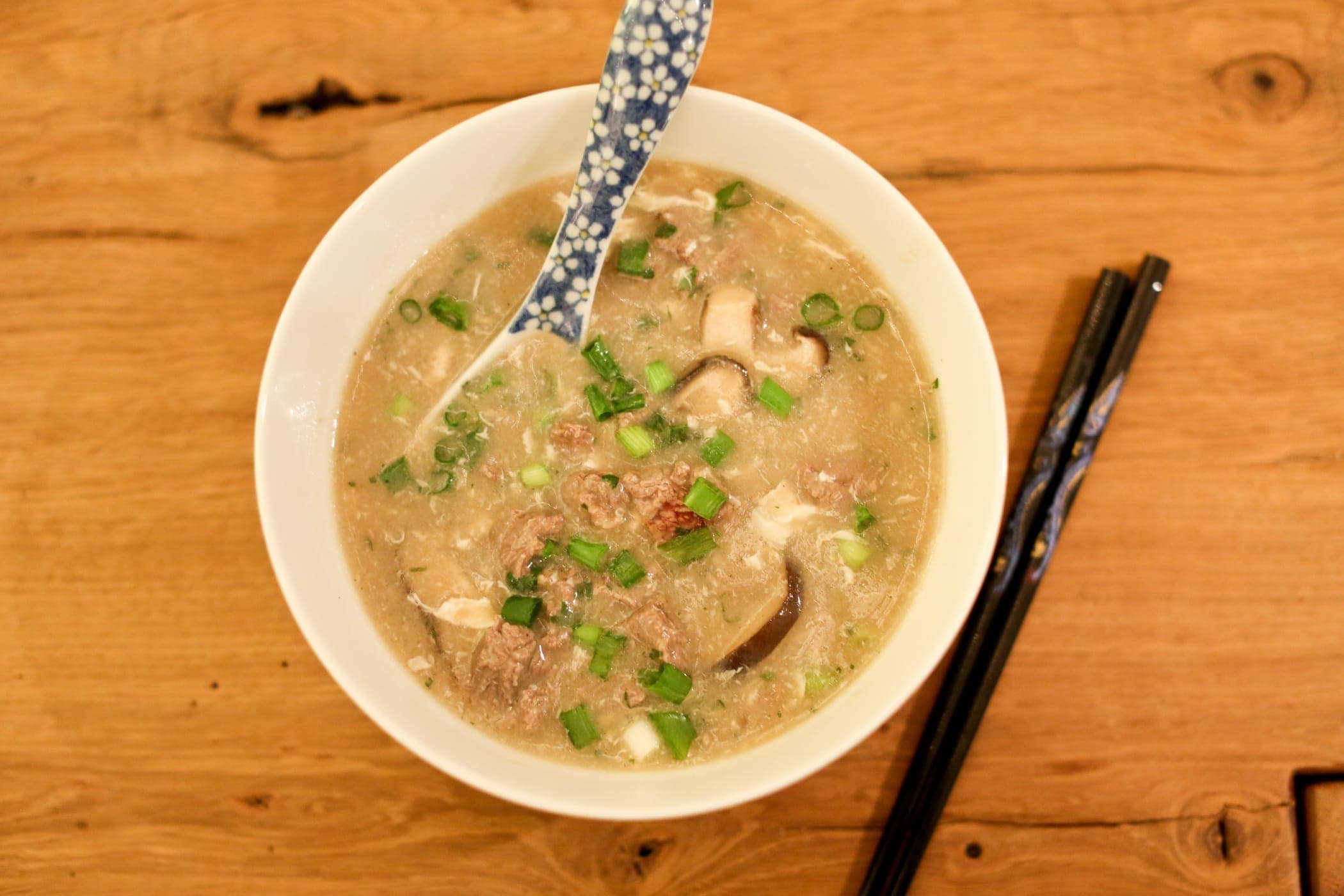 Cooking Up Your West Lake Soup
1. Combine beef, salt, vinegar, fish sauce, sesame oil, and ¼ teaspoon white pepper in a bowl.
2. Whisk together ¼ cup arrowroot powder with ¼ cup water.
3. Bring the broth and mushrooms to a boil in a saucepan. Then lower the heat to a simmer, and add the arrowroot slurry to thicken the soup, stirring well to incorporate.
4. Once thickened, add the marinated meat and stir well. As soon as the meat is cooked through, about 30 seconds, turn off the heat. After, season the soup with salt and white pepper to taste.
5. In a slow, steady stream, pour in egg white from high above the pot, stirring as the whites hit the liquid. The whites will cook upon contact with the hot soup, forming ribbon-like tendrils.
6. Mix in the cilantro and scallion. Then ladle into bowls and serve immediately. Enjoy!

---
Rice wine vinegar is high in phenolic compounds. Increasing your intake of foods rich in phenolic compounds may help reduce your risk of cancer, heart disease, diabetes and osteoporosis.
---
Tips for Parenting In Style...
Never boring, always awesome. Keep up to date with the latest from City Girl Gone Mom.