There's no sanctuary like your bedroom. From rainy nights in, to lazy Sunday mornings, your bedroom should be a relaxing safe space and an extension of yourself. With these modern farmhouse bedroom furniture selections, your bedroom can be the design-driven oasis you've been dreaming of. Just like the gorgeous room featured here by our friends over at Plank and Pillow. Cozy, warm, inviting—this is the room you'll want to stay in all day, every day—even when you don't have to.
---
In Africa, archaeologists have found evidence of bedding made from sedge grass which dated back 77,000 years ago. They originated from the ancient people of Sibudu in South Africa.
---
Make the Space Feel Bigger
Fall in love with the stunning Merle floor mirror (and the reflection in the mirror!) from Arhaus. The antique frame will bring a detailed, timeless charm—and touch of drama—to your bedroom space.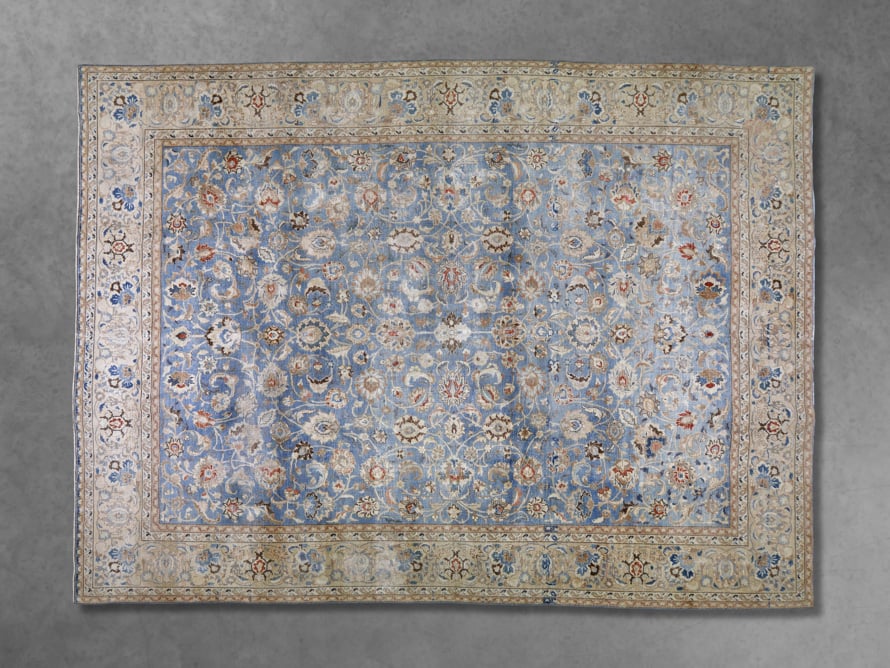 Find the Right Rug
Looking to warm up your room? Make space for this vintage Persian rug. These rugs honor a long-running artistic tradition in Persian culture and offer a one-of-a-kind element into your farmhouse home. Go for these warm tones to pair with your neutrals.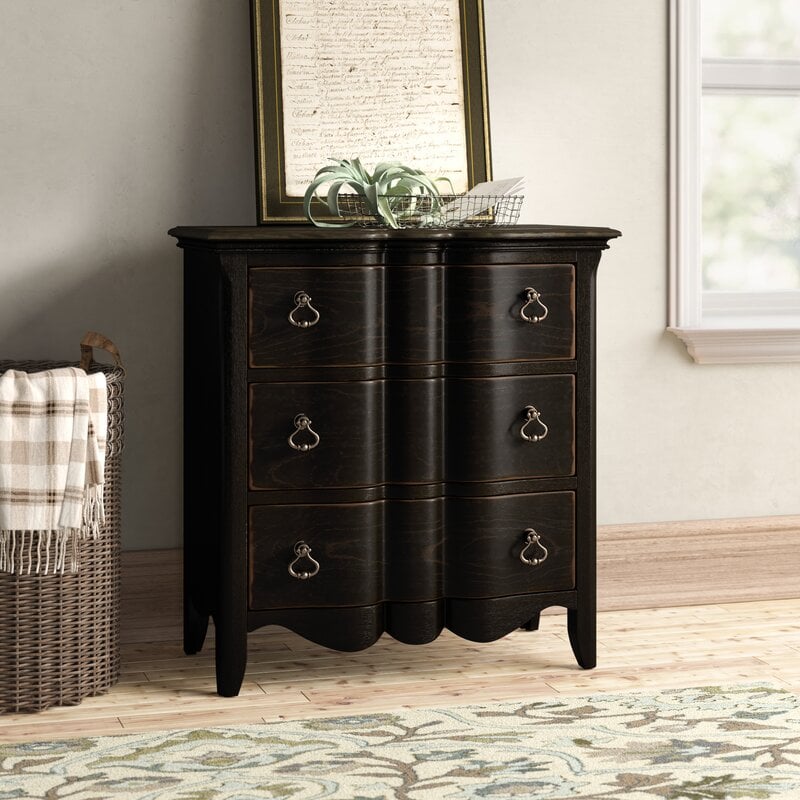 Add Traditional Farmhouse Decor
Make a statement with this charming accent dresser from Birch Lane. Stylish and strong, the Wheaton three-drawer chest will wow your guests and serve as a beloved functional piece for years to come.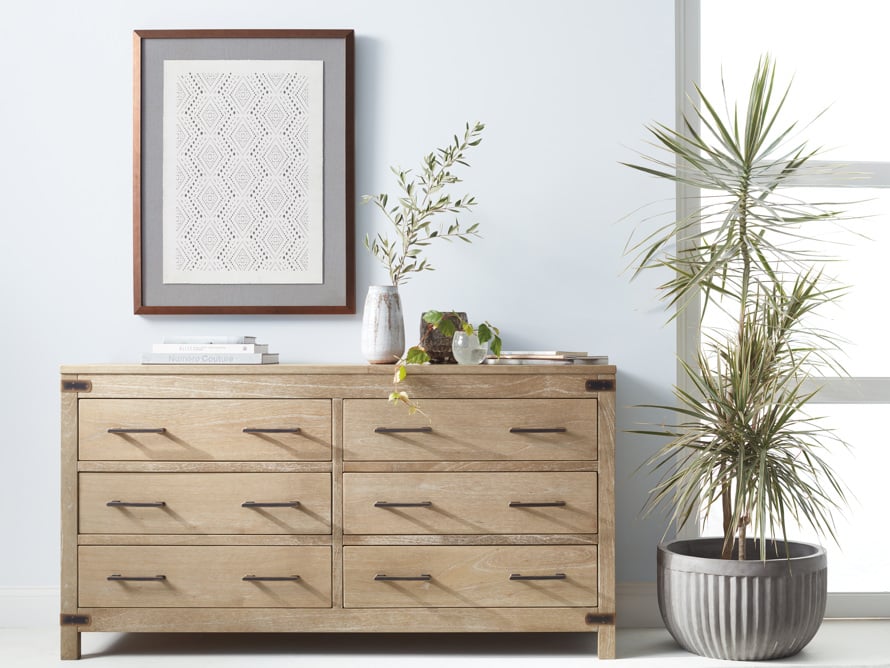 Or Opt For Modern Farmhouse Style
For those looking for a more classic drawer look, fall in love with the Tremont six-drawer dresser from Arhaus. Use as an accent piece or as an entertainment chest—all the drawers make it ideal for extra storage.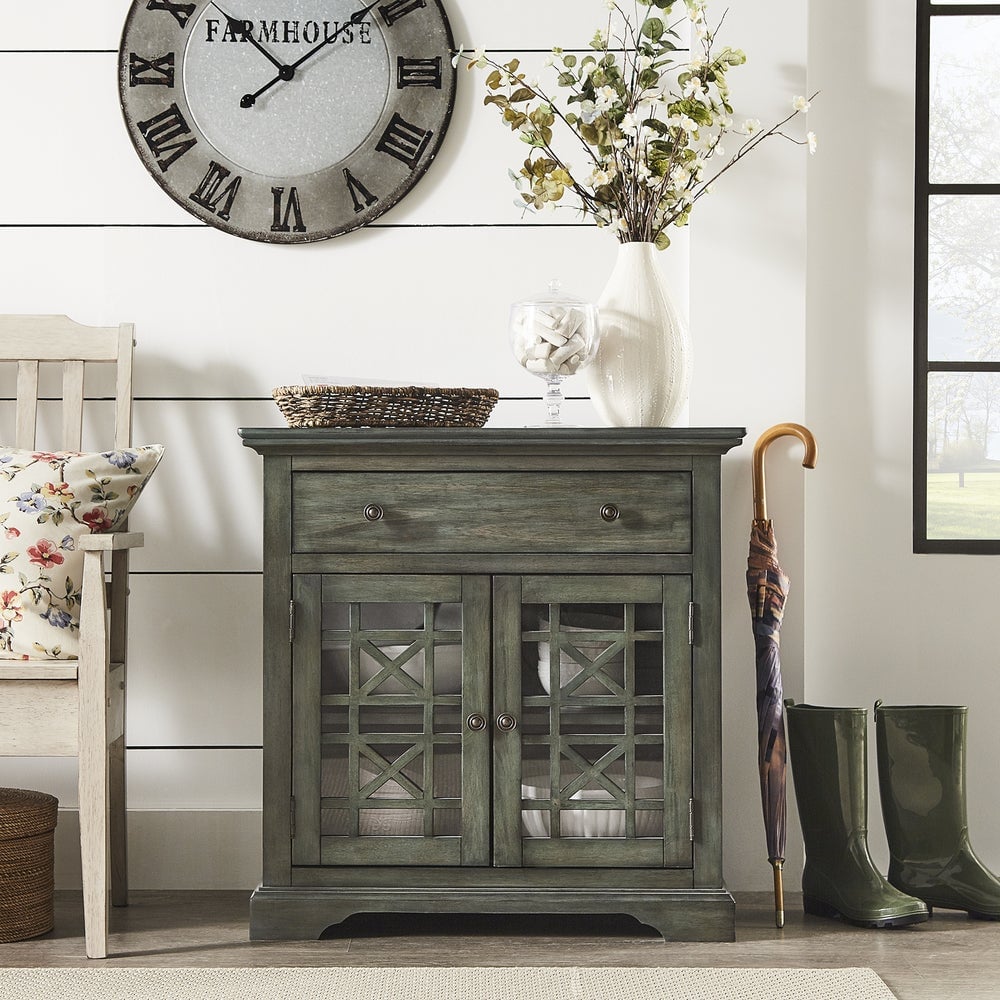 Discover the Perfect Nightstand
Play up the farmhouse style with these antique-inspired sage nightstands. Windowpane doors and intentional distress marks add a vintage effect that will give your space a unique aesthetic.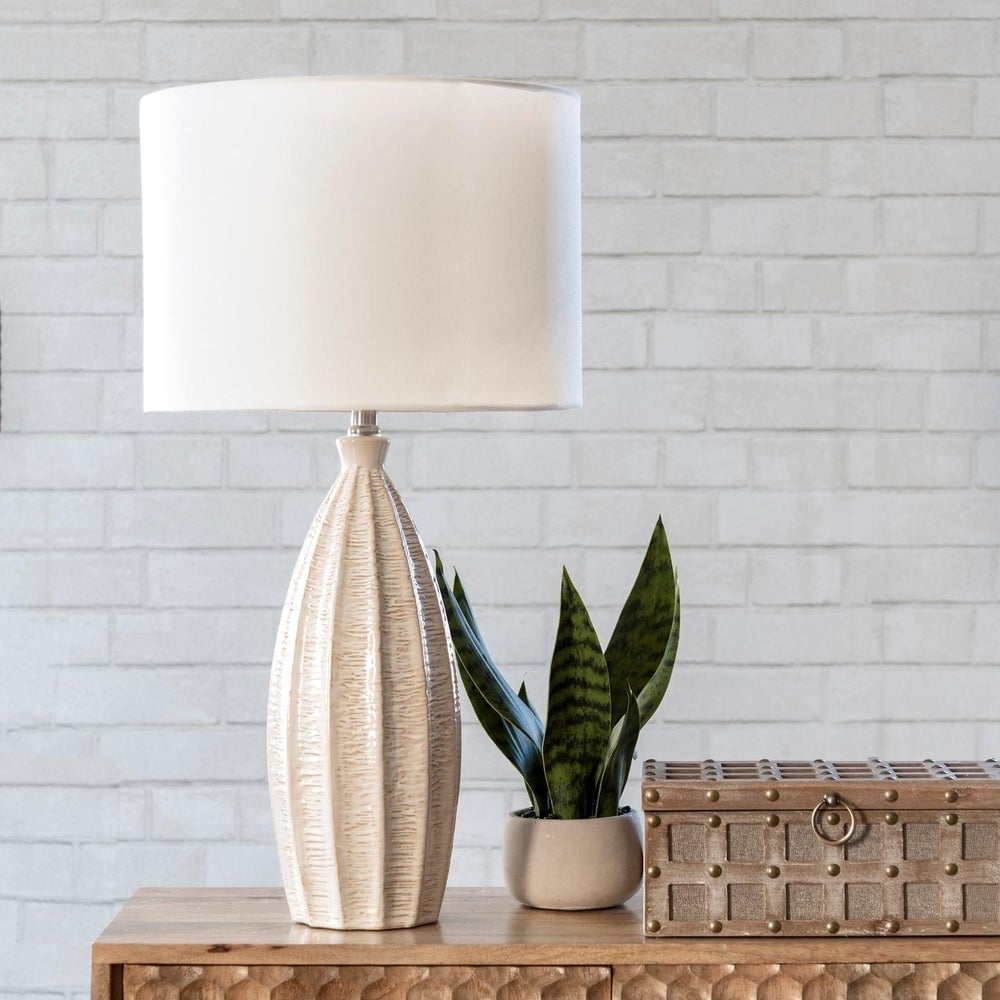 Pick the Right Lamp
Give your farmhouse bedroom furniture a fresh take with this nuLOOM table lamp. Versatile and elegant, this piece is a great neutral addition to your room—no matter if you're going for a traditional or modern farmhouse look.
---
Back in the Middle Ages, bedrooms were anything but private, as everyone but royalty had to share sleeping quarters. It wasn't until the Victorian Era that homes started to have separate bedrooms.
---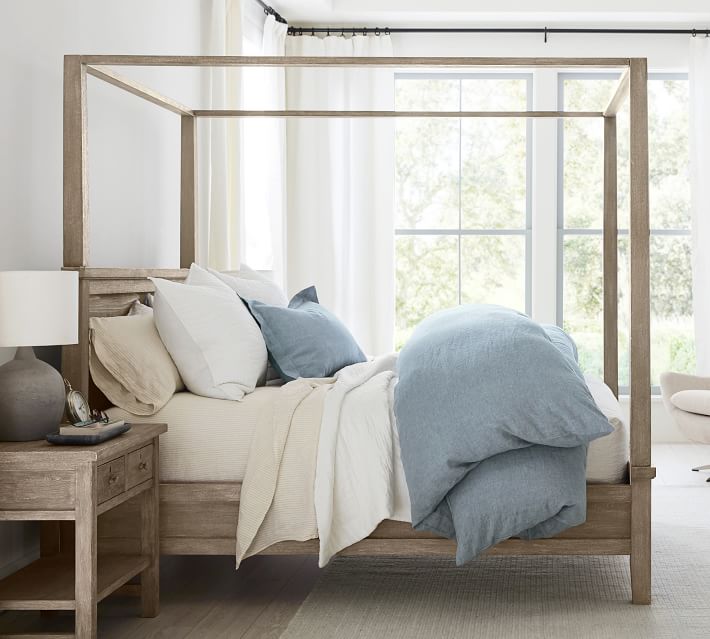 Find a Dream-Worthy Bed
The secret to making your bedroom a dreamy retreat lies in this farmhouse canopy bed from Pottery Barn. This classic design and simplistic style is the canvas with which you can make your design dreams come to life.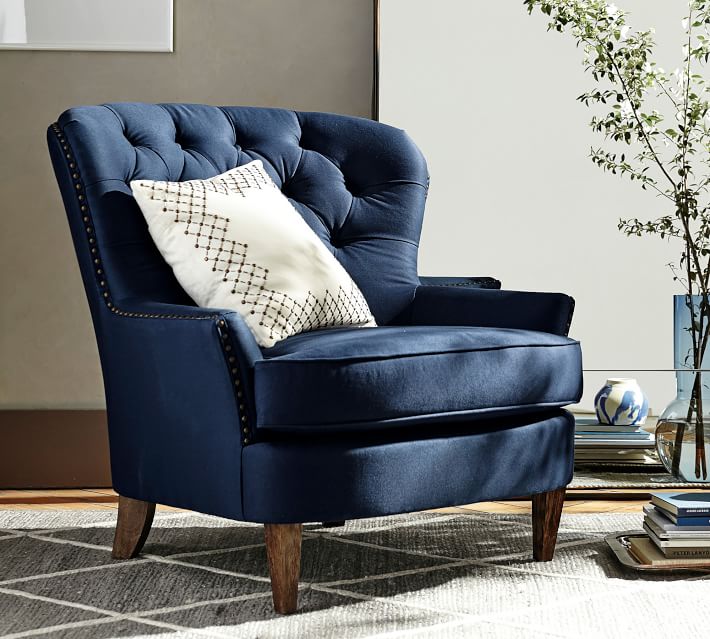 Don't Forget a Cozy Chair
What we love most about farmhouse design is its ability to blend old with new. There's no finer example than the plush, statement-making Cardiff tufted armchair. Pick your color (we love the dark blue) and curl up in your new favorite space in the house.
---
Nowadays, married couples sleeping in separate bedrooms is thought to be a sign of a troubled relationship, but this was how married people slept in the Victorian era.
---
Add a Farmhouse Bookshelf
Whether you plan to fill it with books, pictures or knick-knacks, this charming Morris ash grey bookcase deserves a place in your space. With antique charm, it exudes the perfect cozy feeling to warm up your room.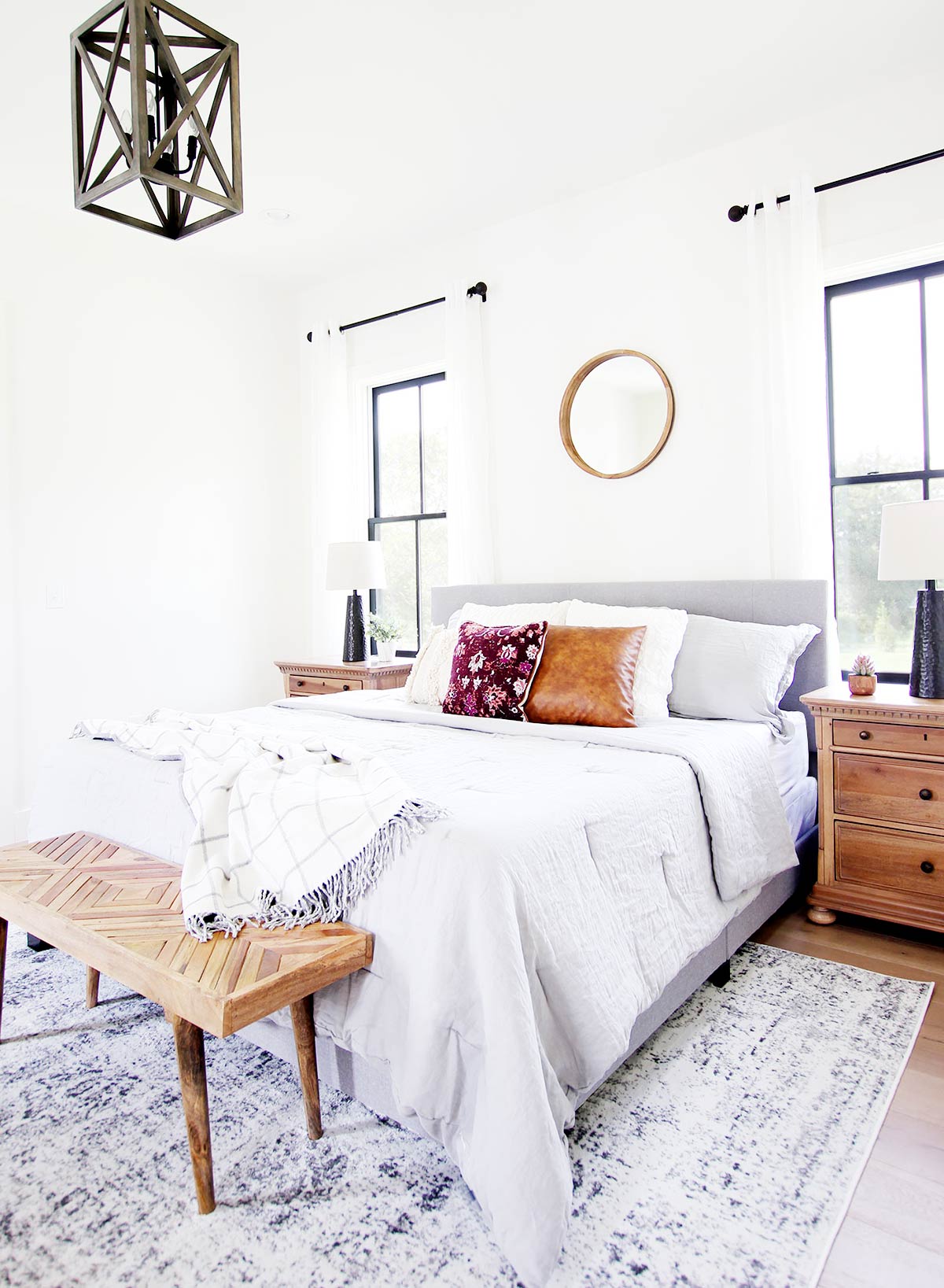 Tips for Parenting In Style...
Never boring, always awesome. Keep up to date with the latest from City Girl Gone Mom.