There's nothing that I love more than beautiful modern farmhouse design. Modern farmhouse design style has taken the interior design world by storm in recent years.
When Bobby and I remodeled our home, we updated with elements of this popular interior decor trend in a way that felt special for us and our family's space. We took the modern farmhouse look and made it coastal and more appropriate for our lives in San Diego, but fellow blogger and decor aficionado Brooke Jones of Plank + Pillow opted for a classic farmhouse style in her home in Kingsport, Tennessee, that honestly, I just can't get enough of.
I had to talk with her about her modern farmhouse decor ideas and how she captured that timeless look, and how to get that look in your own home.
Modern farmhouse design is all about the combination of rustic charm with modern trends. It's a style that has become increasingly popular in recent years, as it marries traditional designs with sleek lines and comfortable contemporary touches.
There are certain details that automatically come to mind when thinking about modern farmhouse design such as natural elements, achieved by incorporating wood beams and other natural wood accents. The use of white shiplap on walls is another popular design element. The use of architectural features such as high ceilings, large windows, and wooden beams or old barn boards helps to achieve a classic farmhouse look.
---
Leonardo Da Vinci took notes on what we now call "color theory," a key aspect of interior design!
---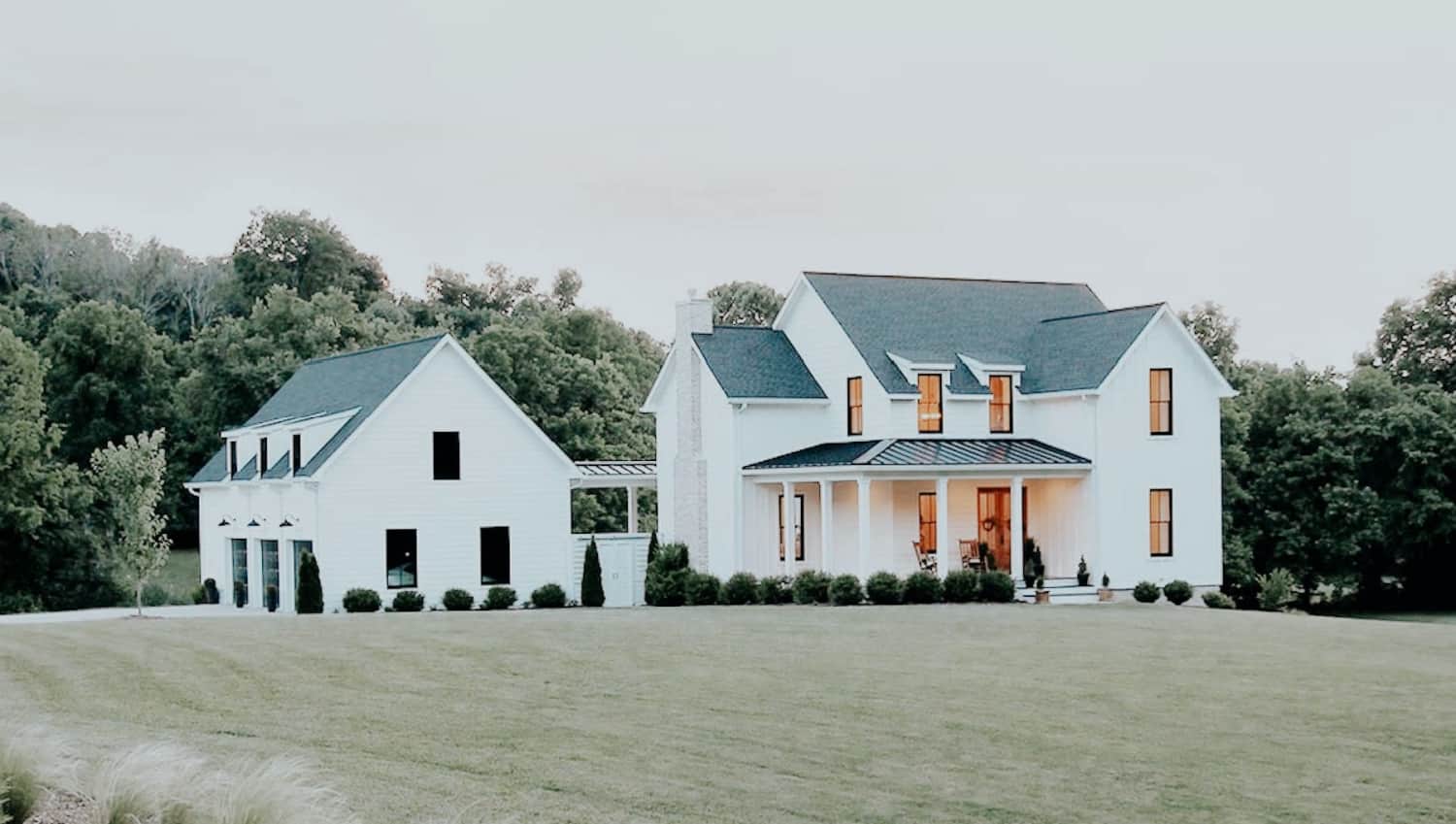 Elements of Modern Farmhouse Design
This style combines elements from traditional farmhouses with modern touches to create a classic yet contemporary look. The elements of Modern Farmhouse design can be broken down into three main categories.
1. Rustic: Rustic elements are often seen in modern farmhouse decor, such as wood furniture and décor, distressed finishes, and natural materials.
2. Industrial: Industrial touches add a unique touch to the design with metal accents, exposed brick or stone walls, and vintage fixtures.
3. Contemporary: Lastly, contemporary pieces provide an updated feel to the overall look with sleek lines, geometric shapes, neutral colors, and modern art.
Plan Out Your Front Porch
Capturing modern farmhouse style all starts at the front door. "Not many things scream 'farmhouse' like a big front porch," said Brooke. "Porches on a traditional farmhouse are sometimes over-decorated and cluttered. So, we make sure to decorate our porches with a minimalist approach where less is more."
This is especially true if, like us, your front porch is practically nonexistent. Square footage doesn't matter. Just keep it tidy to maximize the look of the space.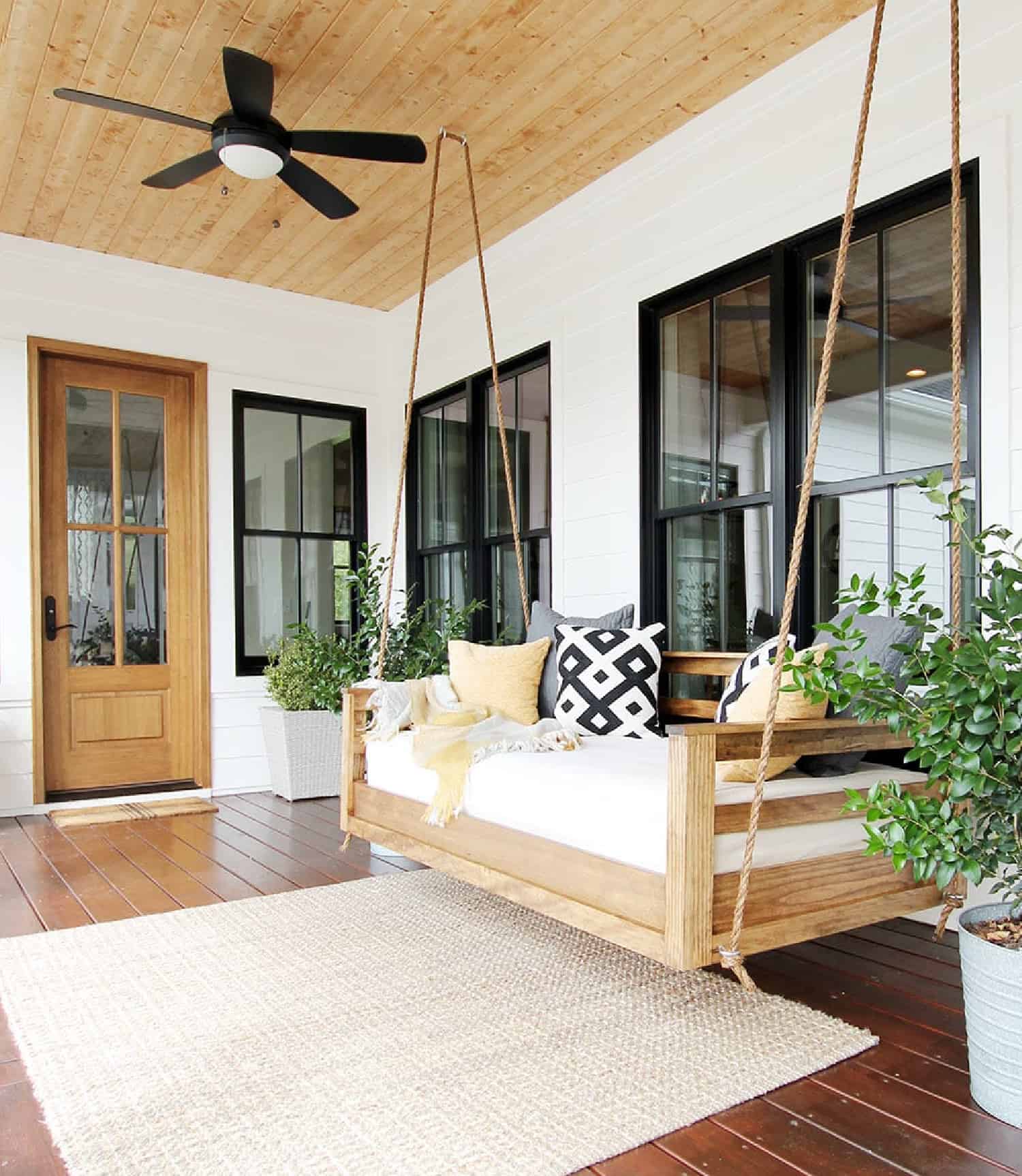 Find Space For Dramatic Seating
With big outdoor space comes big accessories! "A porch swing is a must-have for a farmhouse. Instead of a traditional swing, Henry custom-built a comfy swing bed," explained Brooke. "Its clean lines paired with a modern rug make it the perfect modern farmhouse swing."
Don't forget the patio space! Our swing seat is in the backyard and the family spends just as much time on it.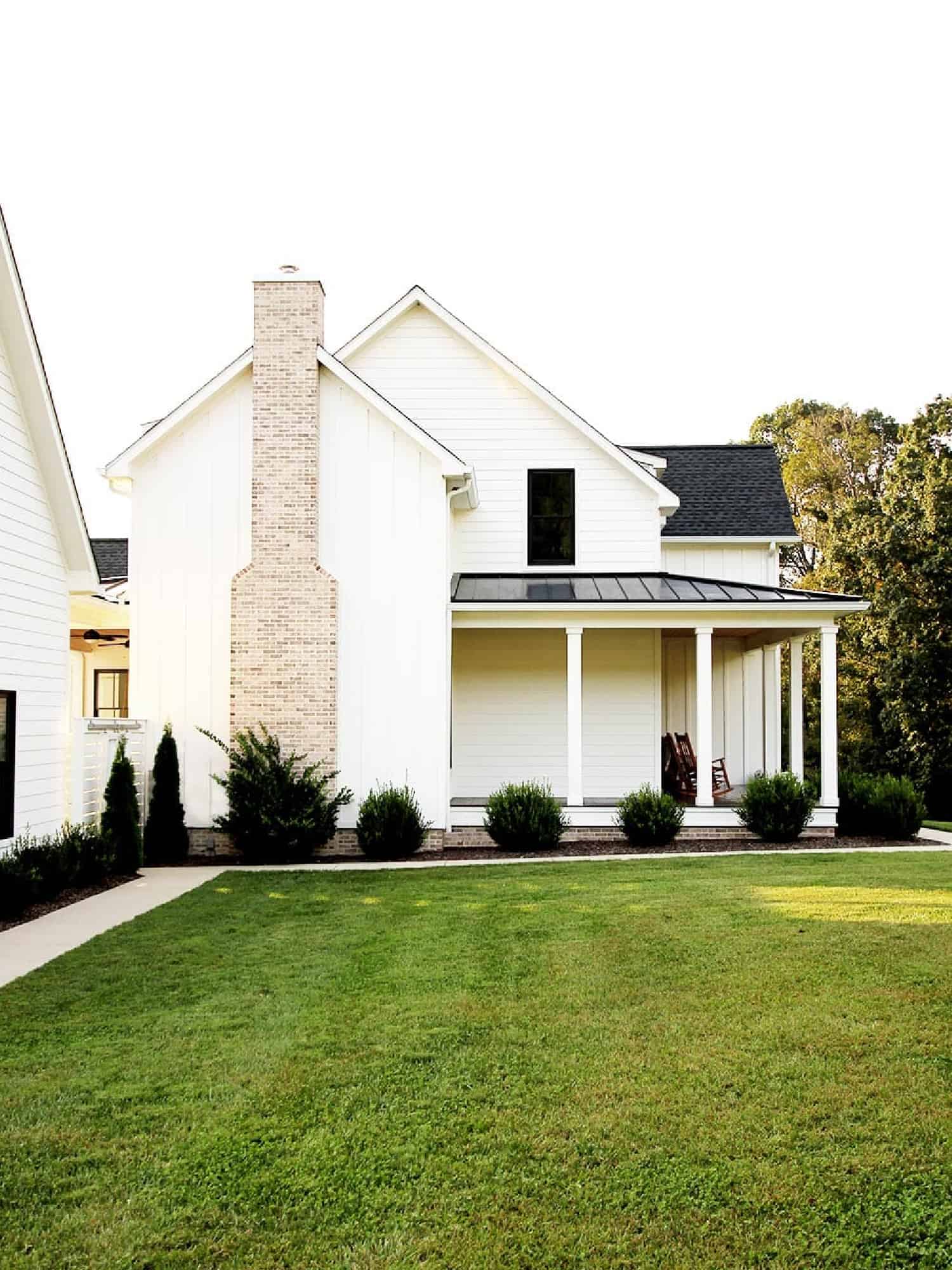 Add Some Subtle Detailing
I'm a sucker for a neutral color palette and recently had the house repainted a warm white. According to Brooke, my choice was spot on! "If there is one thing that encompasses both 'farmhouse' and 'modern,' it's white. But we didn't want to go too bright with the exterior. We chose a white that had some creaminess to it," noted Brooke. "We alternated lap siding with board and batten to add architectural details and dimension to the all-white exterior."
---
In the 1970s, avocado bathroom suites were considered the height of excellent interior design!
---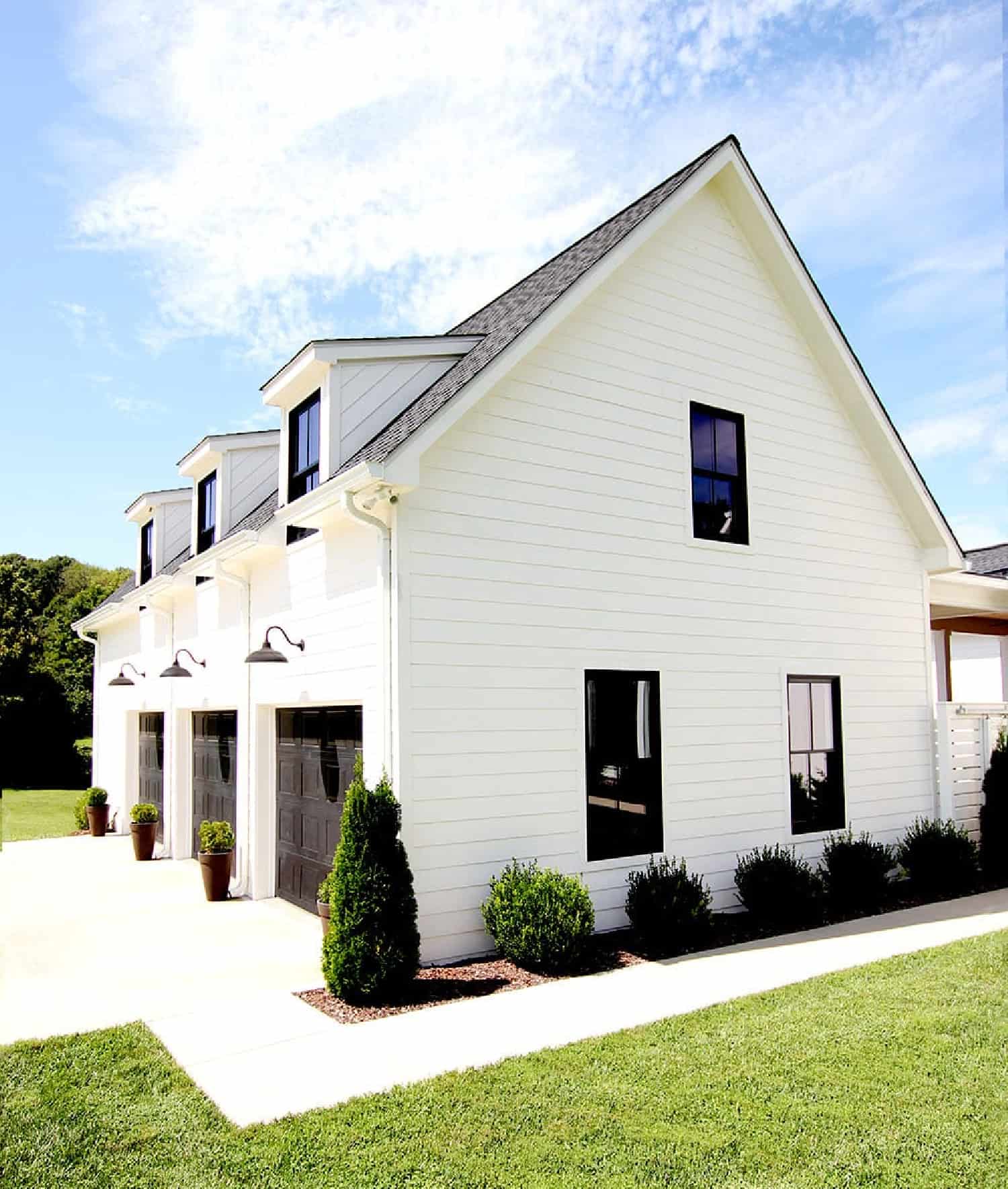 Compare and Contrast
Think about contrast when designing modern farmhouse exteriors. "With all of the white, we needed something to pop on the exterior. Black exterior windows give a farmhouse a modern vibe and lots of curb appeal," explained Brooke. "Also, the grille pattern is important. The simpler the pattern, the more modern your house will look. We chose a simple four-pane pattern for our windows."
Have you listened to my podcast? Check out The Mom Confidential!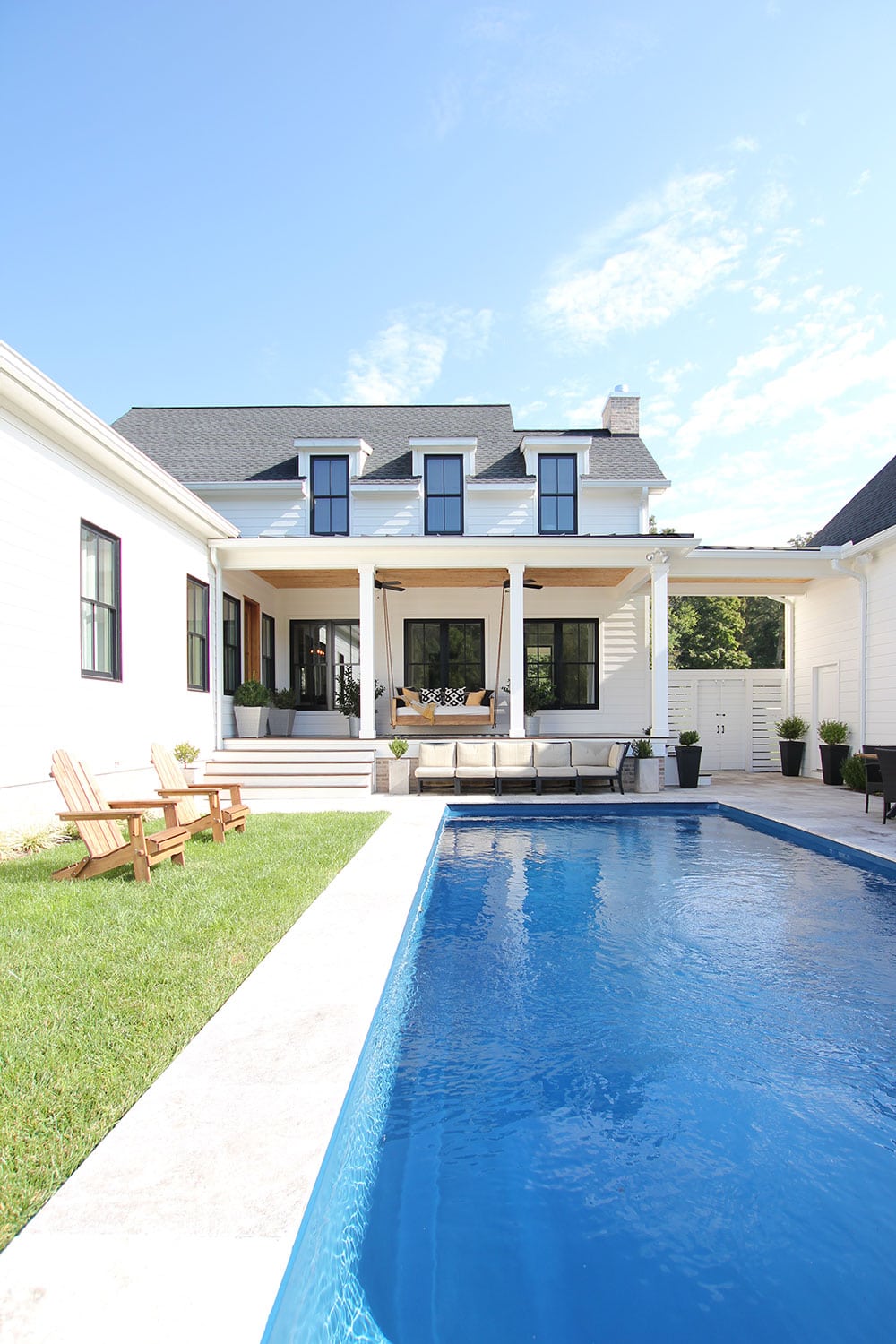 I Dream of Clean Lines
I cannot stress how much I love designing on a clean palette, which might be what drew me (and so many others!) to the modern farmhouse aesthetic. "Farmhouses have always been known for having simple forms and shapes, which just so happens to be a hallmark of modern architecture," said Brooke.
"So that was one of the main things we focused on—to let the simple lines of the house do the talking. This meant adding no ornate elements or even shutters."
---
Interior designers use mirrors opposite of windows to reflect natural light and allow the space to feel brighter, bigger, and more open.
---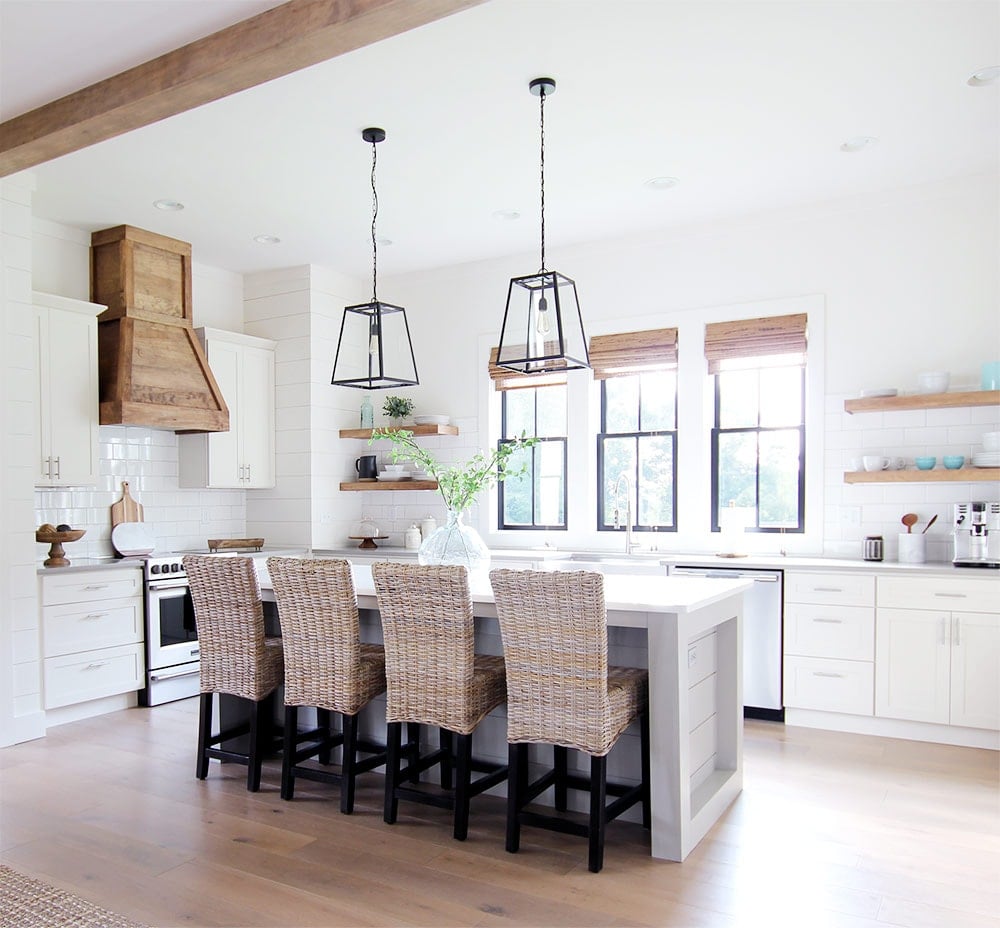 Bring the Outdoors Inside
When it comes to modern farmhouse-style interior pick and choose colors, textures, and elements that will work together, not necessarily match. "Not everything should be white. We used wood elements throughout the home to create contrast and warmth. Every modern farmhouse needs wood accents paired with the light color palette," noted Brooke.
"We added wood accents with custom-made DIY beams, floating wood shelves in our kitchen, and a wood range hood." The wood elements in my home only make the space feel warm and inviting, which is so important for me and my family.
Bring Some Textures to Otherwise Plain Walls
Some people love brightly-colored walls or demure wallpaper, but I love shiplap and Brooke agrees! "A modern farmhouse wouldn't be complete without shiplap. In the planning process, shiplap walls was a must! Our shiplap is knotty pine, which means there are knot holes and imperfections, which was fine with us. The old look paired with modern is a great mixture."
Take a look at my modern farmhouse reveal with Arhaus to see how I included it in our living room. I am in love with the comfortable furniture and natural palette. I think what we achieved is a relaxed farmhouse style with coastal elements. It is a great place for my family to spend time together.
---
Interior design in the 17th and 18th centuries could be deadly! The paint used to contain poisonous elements such as lead and arsenic!
---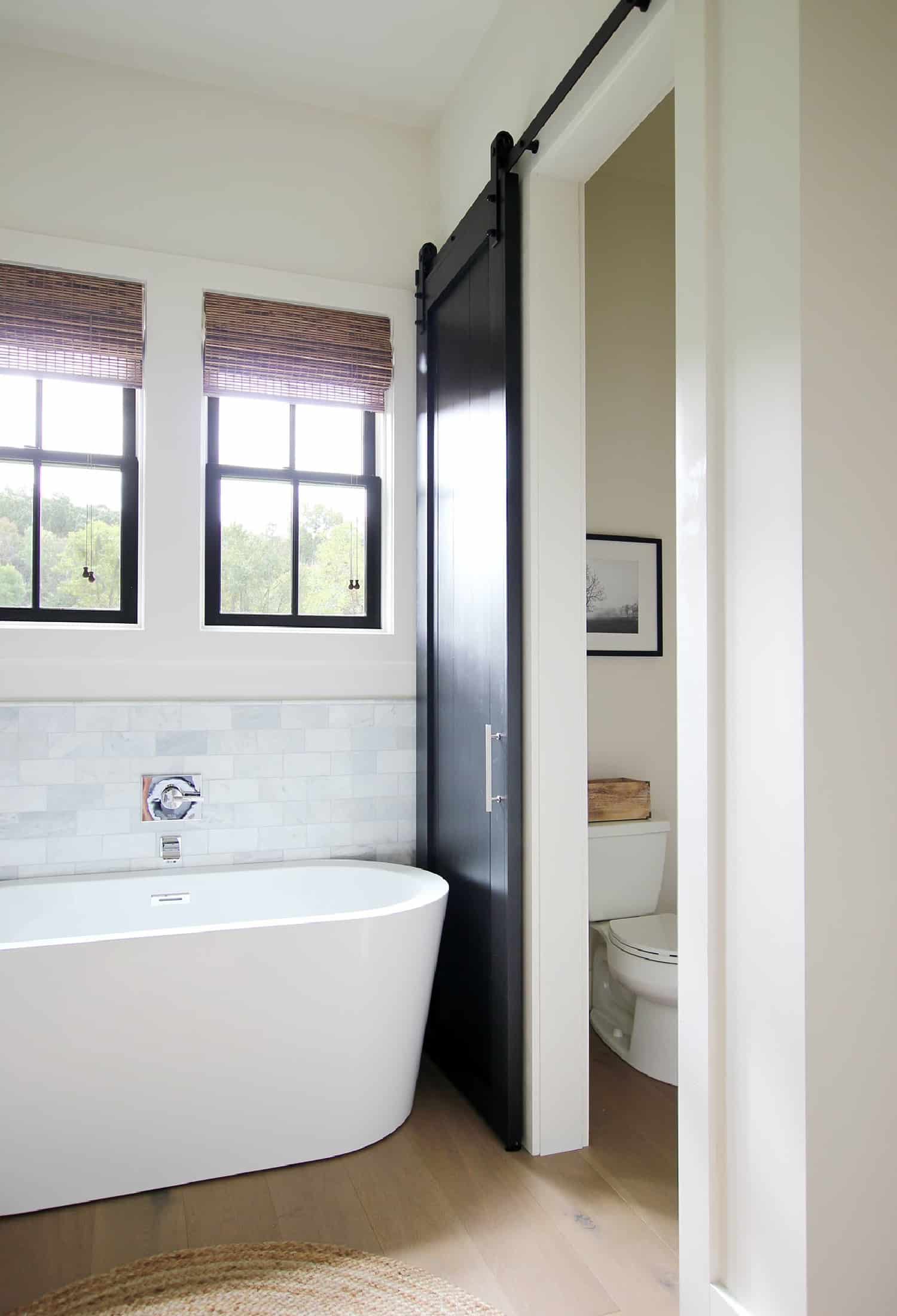 It's Not a Farmhouse Without a Barn Door
When decorating, doors can throw a wrench in your plans. Maybe they open in an awkward space or take up too much of a room's interior. Barn doors can minimize space, make a statement and add character to a room. We had our barn doors made from reclaimed wood and Brooke opted for a DIY approach! See how she added rustic details with these DIY sliding barn doors.
If you need more inspiration, here are 9 farmhouse bathrooms we are obsessed with.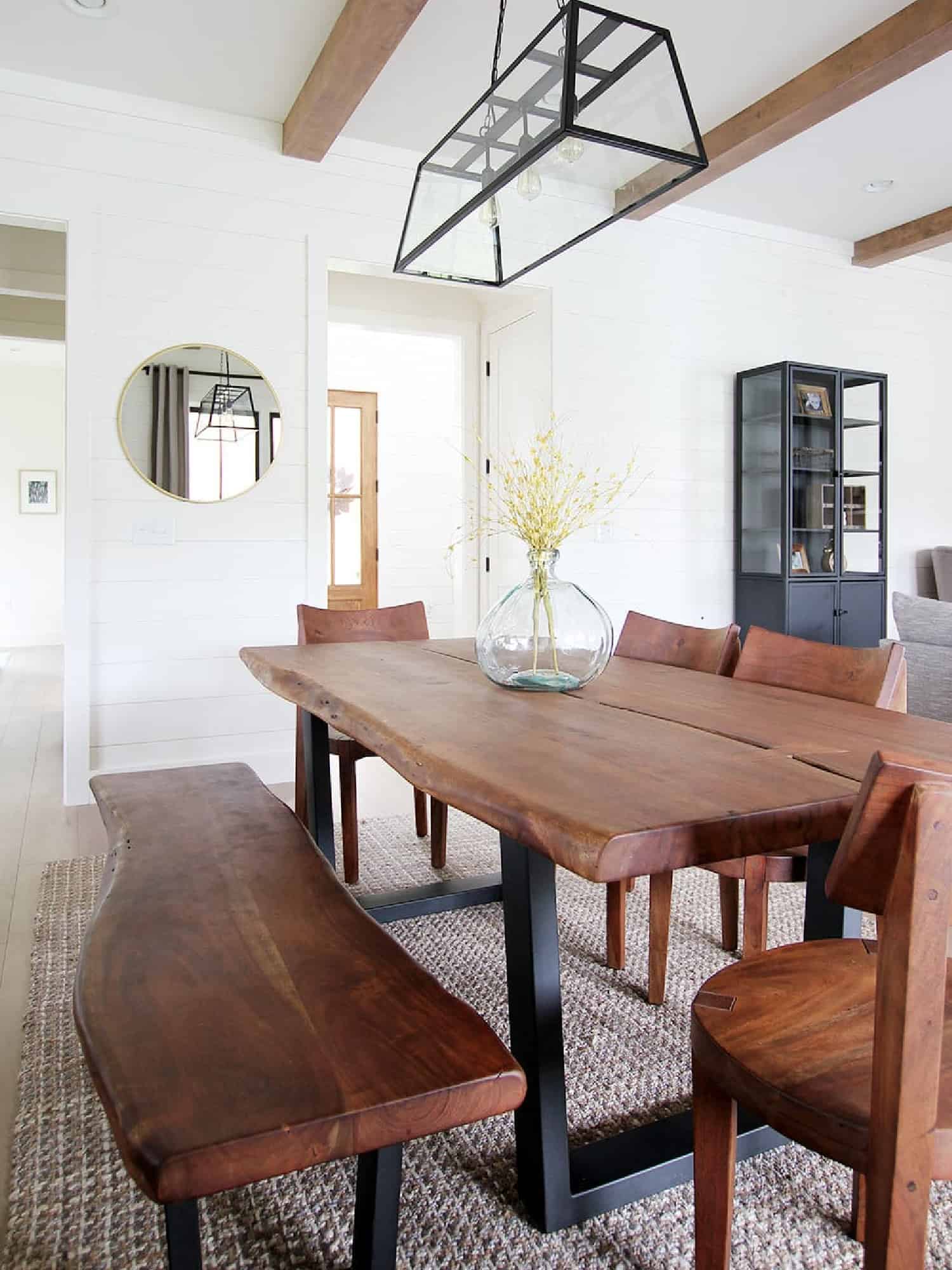 Give It a Modern Touch
To keep your design from looking full-on farmhouse adds modern accents and contemporary elements. There are plenty of simple things you can do to give an old farmhouse a second life. Industrial lighting, hardware, and fixtures can add a contemporary spin and keep traditional farmhouses from looking too old-fashioned.
"We used a lot of matte black lighting with brass accents and a few wood fixtures to add the right amount of modern," explained Brooke. Pick the metal that works best for your aesthetic or mix and match! There are no hard and fast rules.
---
Good interior design involves elements of psychology. For example, trying to "trick" the eye into thinking a room is larger than it actually is.
---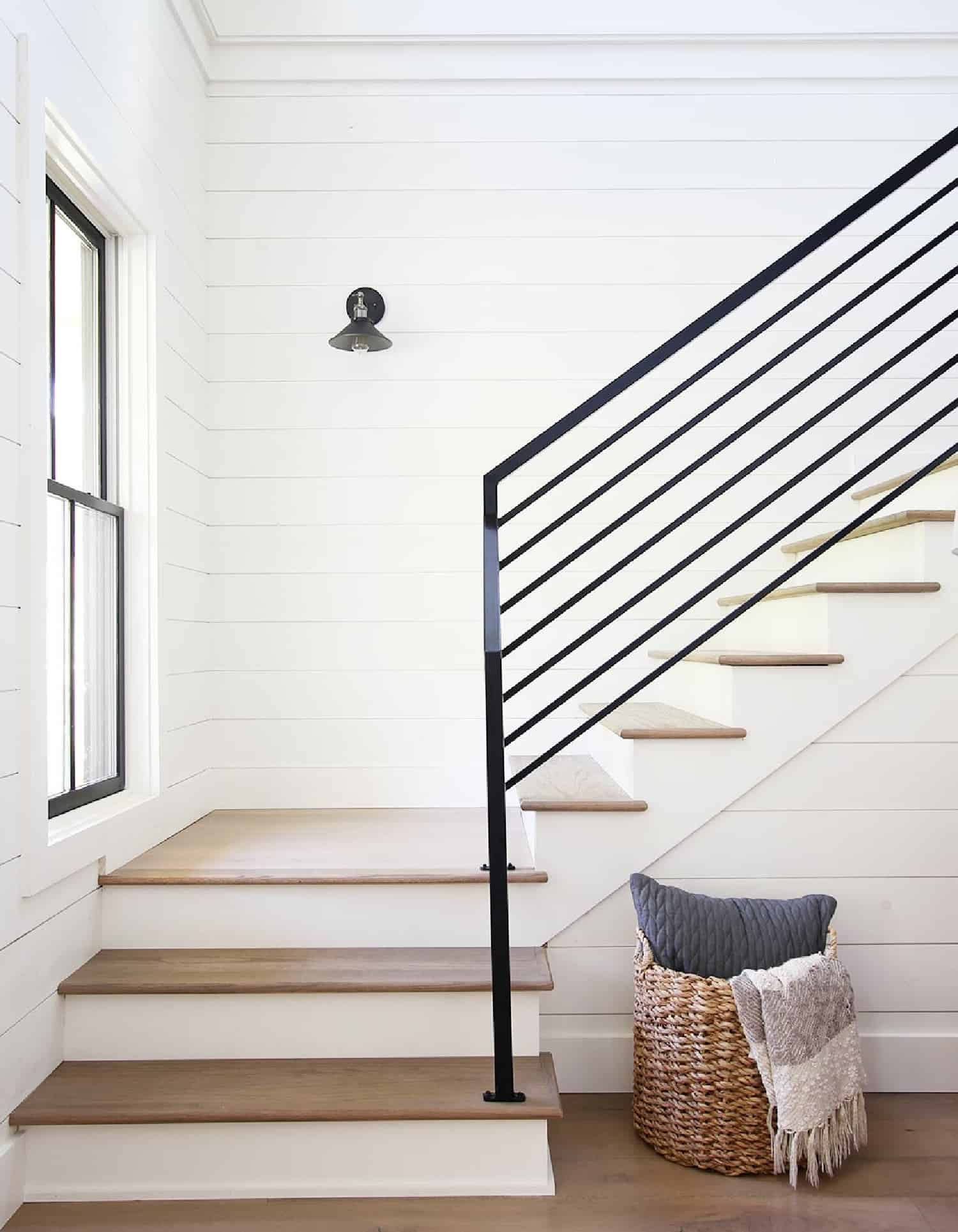 Add on More Metal
When your staircase is by the entrance you want to make a grand impression! "We went with a simple black industrial metal railing," said Brooke. "We love the clean, modern lines it created in the foyer, and it goes perfectly with the windows and lighting." Metal roofing is another popular element in modern farmhouse design.
When it comes to modern farmhouse design, the possibilities are endless! Whether you're looking for a rustic charm or something more contemporary and sleek, you can customize this style to fit your specific tastes and preferences. So if you're ready to bring some farmhouse flair into your home, then it's time to explore modern farmhouse design ideas.
Remember to keep a balance of modern and classic, but ultimately, this is your home! Basically, add or change up elements as you want!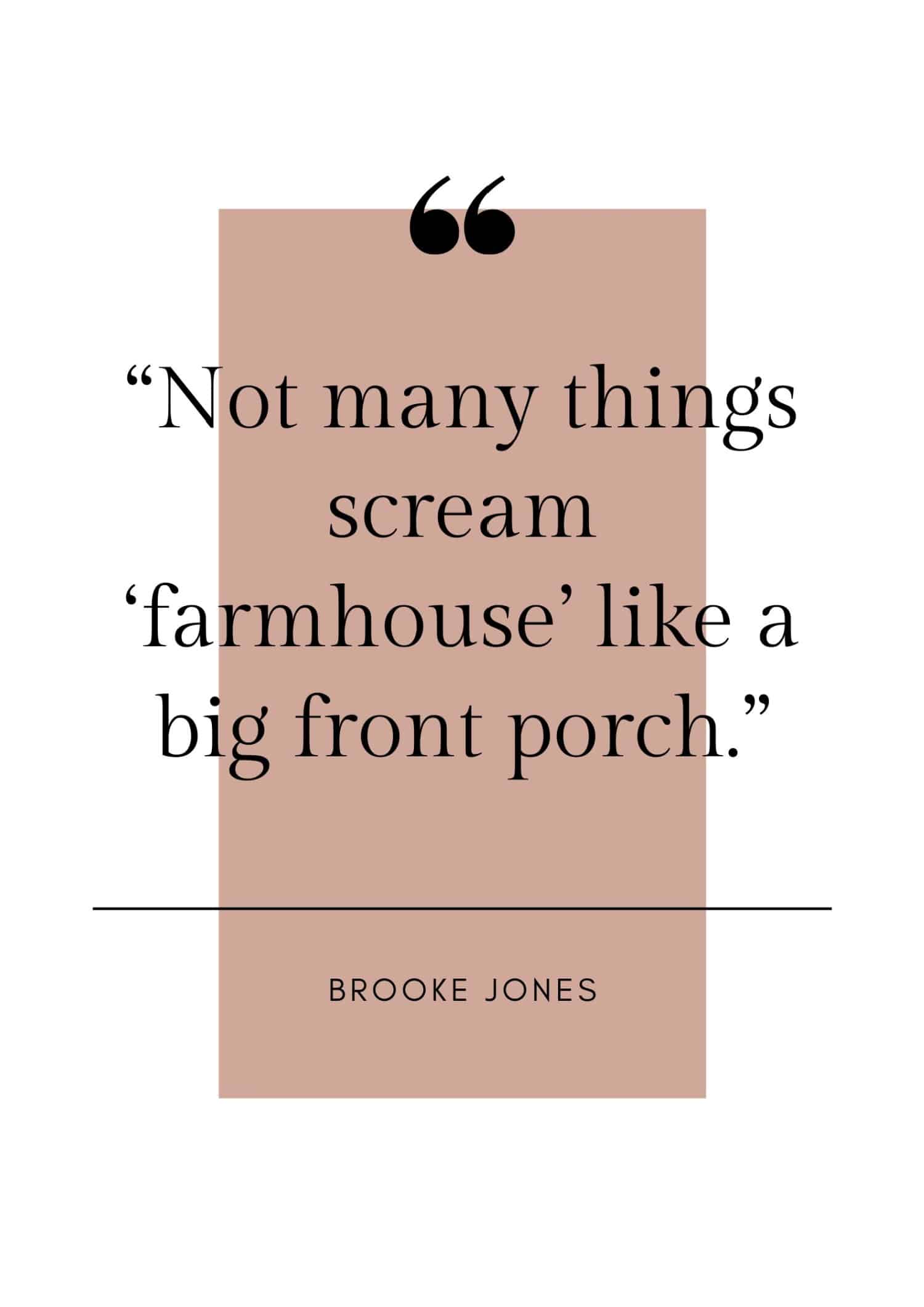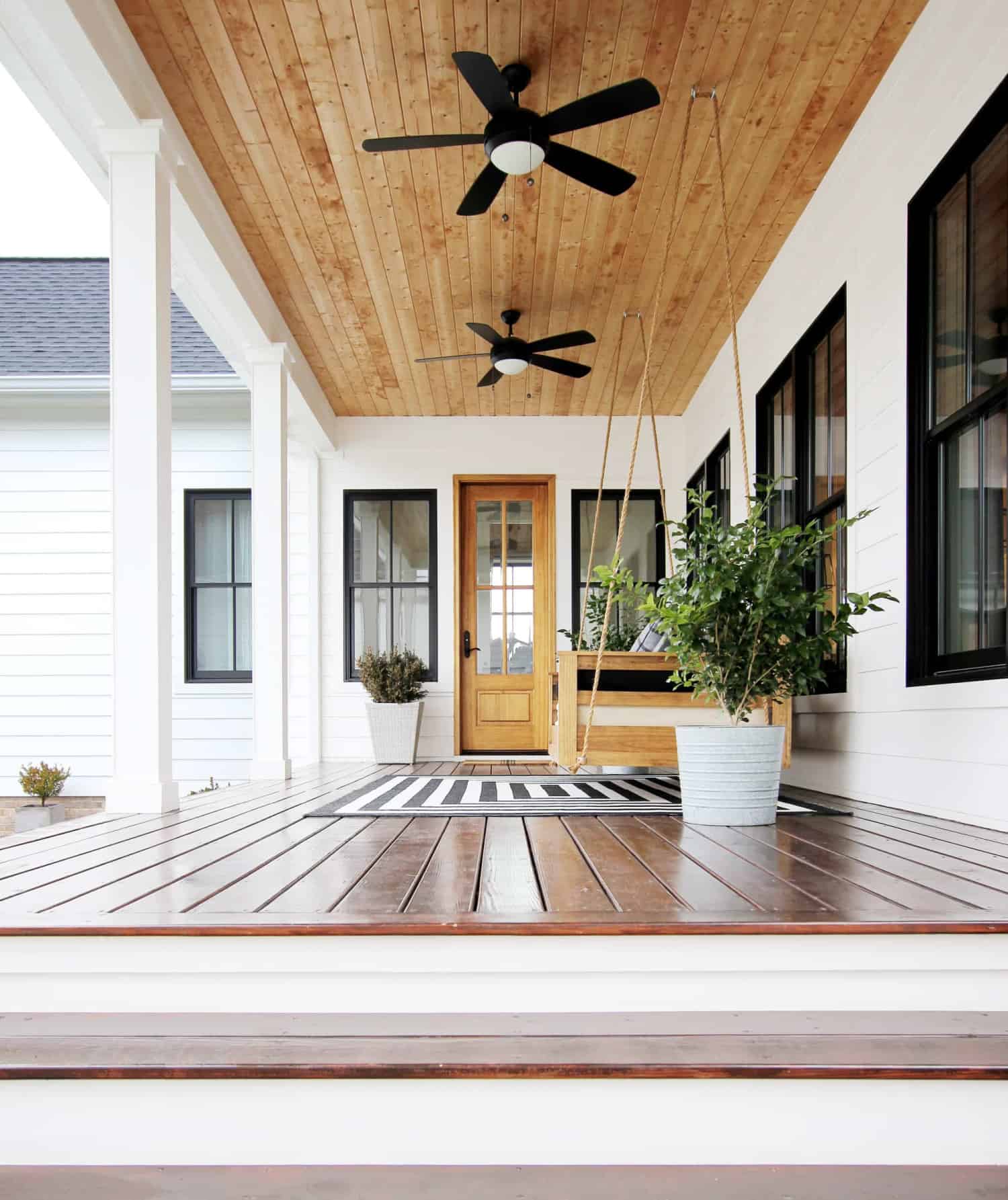 All photos courtesy of Brooke Jones of Plank + Pillow.
Tips for Parenting In Style...
Never boring, always awesome. Keep up to date with the latest from City Girl Gone Mom.