This Post Is Sponsored By Arhaus. As Always, All Opinions Are My Own. Thank You For Sponsoring CityGirlGoneMom.
Spring is already here and summer is just around the corner, and honestly, nothing sounds better than spending these lazy, warm-weather days in the sunshine with fresh air and a cool breeze. Maybe we're sick of being cooped up indoors but even simple, everyday pleasures like reading a book or sipping a glass of wine are made better by being outside. It's why we love to spend time out on our patio.
Having your own safe and secluded outdoor space to bask in the sunlight and enjoy the weather is one of the little luxuries that make a house into a home. Haven't made your backyard warm-weather-ready yet? These tips and tricks will help you bring the comfort of home to your outdoor patio.
---
In the Northern Hemisphere summer lasts from the Summer Solstice (June 21) to the Autumnal Equinox (September 23). In the Southern Hemisphere, it's reversed. Summer lasts from December until March.
---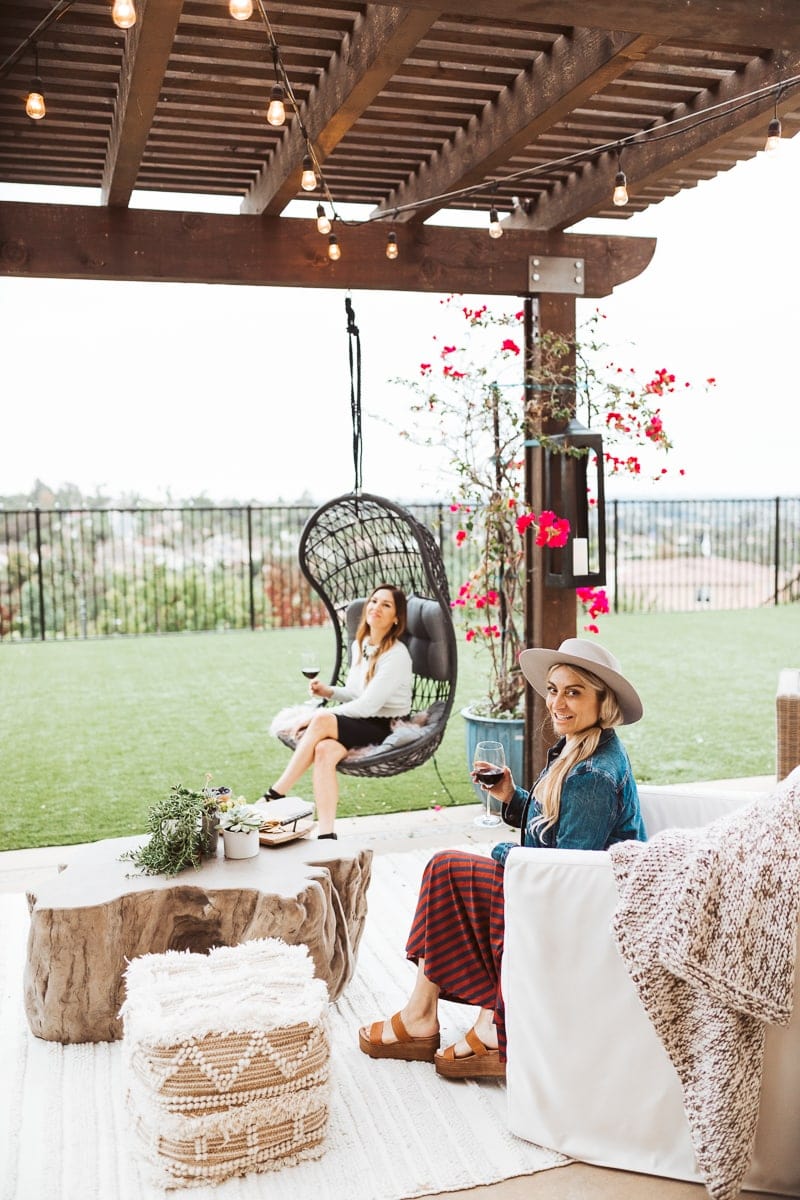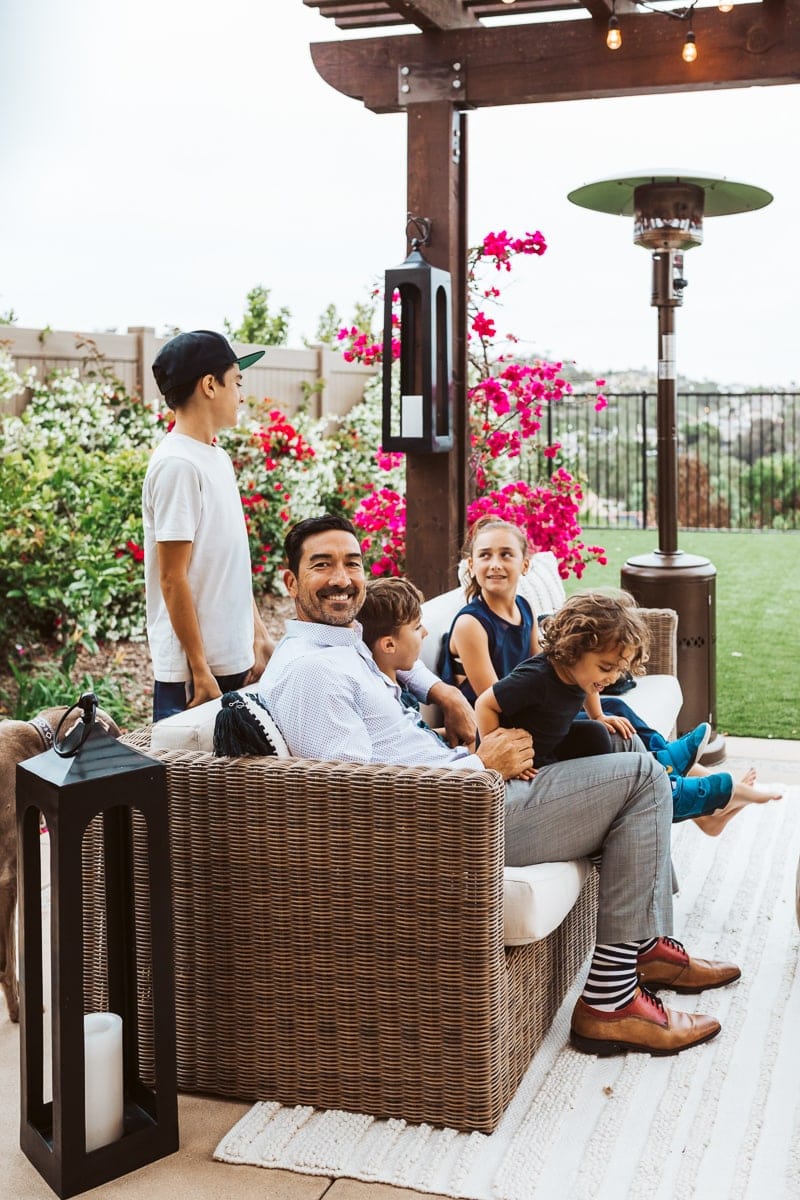 Make Your Backyard Part of Your Home
Make your backyard and patio area a livable, functional space. If it's filled with nothing but plastic lawn chairs or rusted patio furniture it doesn't make for a very inviting area. No one wants to spend time in a place that feels uncomfortable or dirty.
Try to think of your patio as an extension of your home, this is a place where you and your family can spend time together—eating, watching movies, playing games—it's a part of your home, it just happens to be outdoors.
Make it a tempting place to sit with big, relaxing seating areas. I love the Arhaus Spinnaker Outdoor Slipcovered Swivel Chair for the patio. It looks like it belongs inside, but it's just begging you to curl up on it under the sun.

---
Marc Antony named the month of July, in honor of Julius Caesar.
---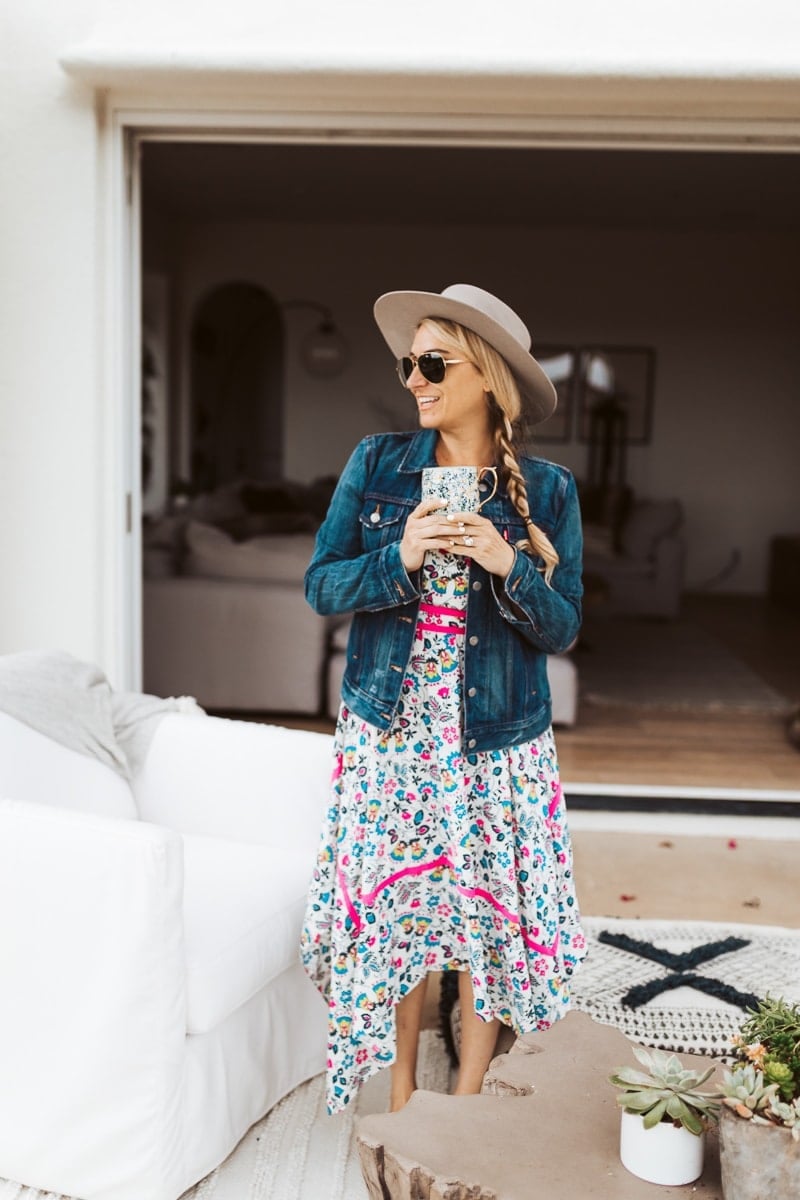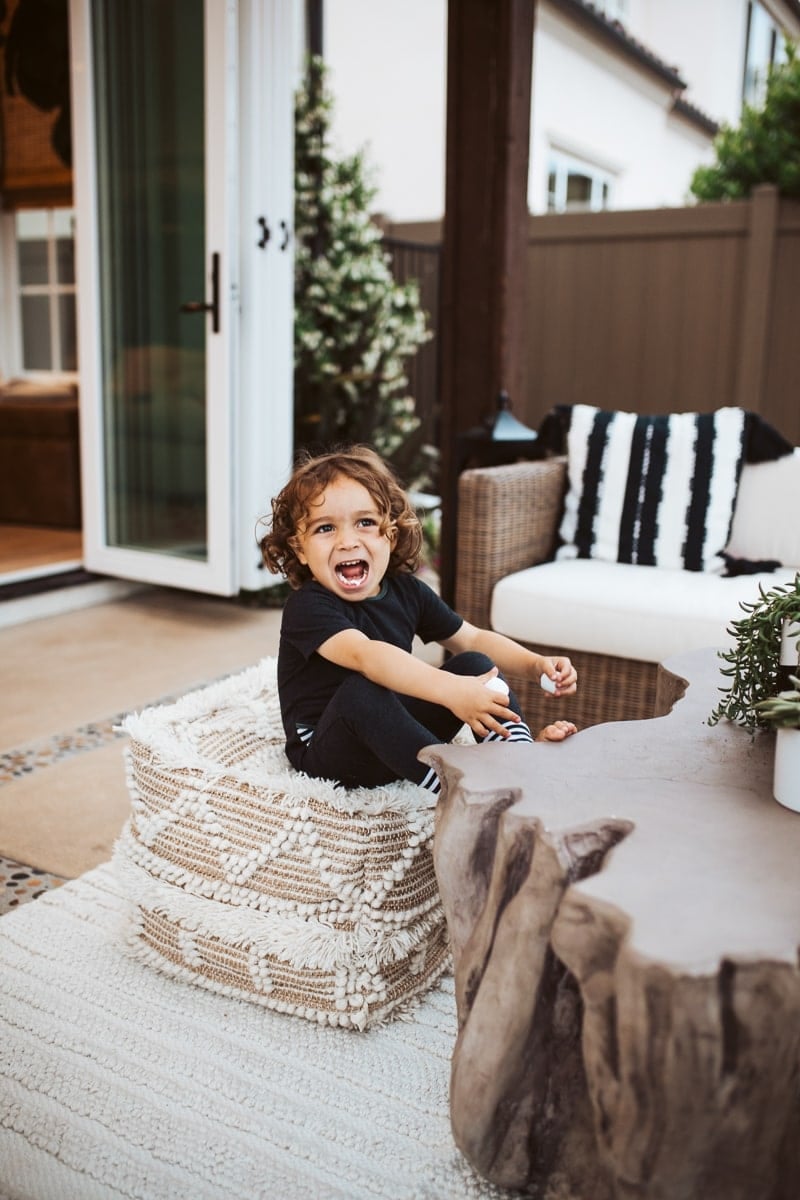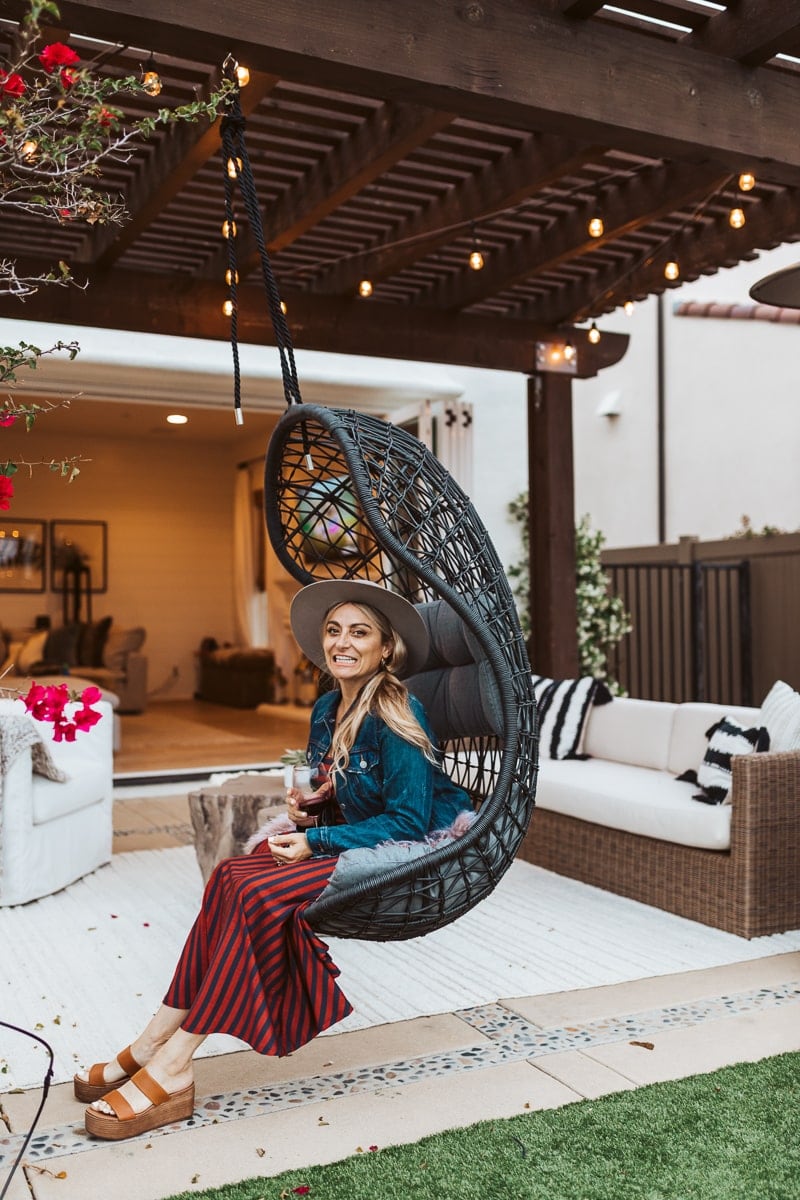 Bring the Indoors Outside
Think of your patio as a functioning part of your home, and fill it with comfortable furniture and pieces that you want to spend time sitting and lounging on. Outdoor sectionals, big dining tables, chaise lounges—even a hammock if that's your vibe.
Don't just acknowledge it as an extension of your home, make it feel like another room in your home. We chose the Arhaus Root Outdoor Coffee Table for a natural element that's still big enough for books, snacks, and some fun decor accessories like candles and plants.
To keep the look of your home consistent from the inside out, choose fabric for your sofa and chairs that complement your interior style. The Arhaus Montauk Outdoor Sofa is big enough for the whole family and with its neutral tones, it's easy to match with your home.
If you need help trying to design the space like you would your home, the style experts over at Arhaus can help with everything from layout to fabric selection—I've definitely needed their expertise more than once!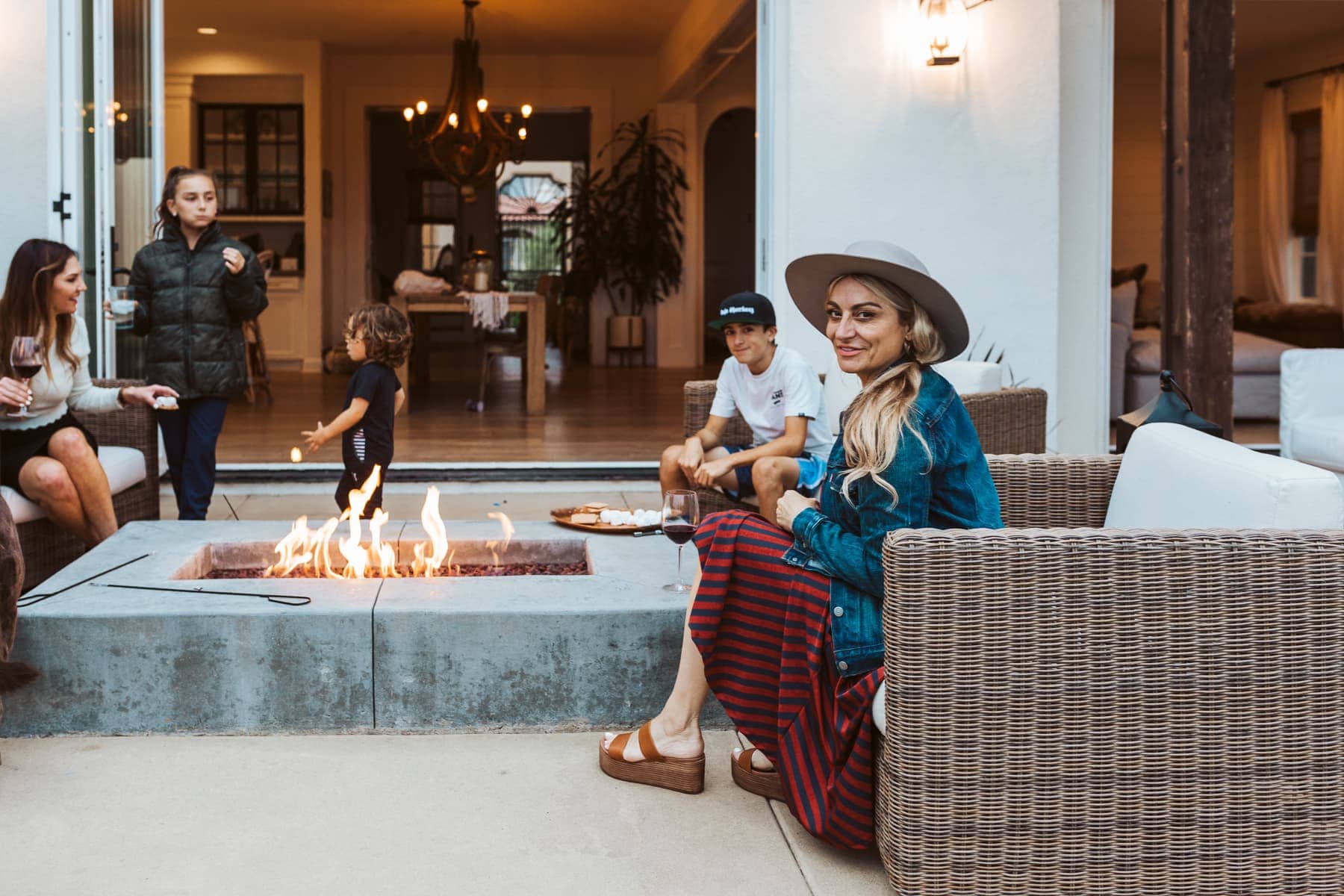 All-Weather Accessories
Just because you're outdoors doesn't mean you can't accessorize! Outdoor rugs are an easy and fun way to add a bit of personality and color to your patio area, and they're so much more comfortable to walk on barefoot than plain concrete.
Try accessorizing with an indoor/outdoor rug which makes the patio feel like another section of the living room. Plus it's sturdy so the kids can run all over it!
Pillows and poufs make furniture feel warm and colorful—they're just so comfy! We have four of the Arhaus Savory Blue Diamond Poufs and Arhaus Soraya Poufs for extra seating (or a footrest) and they add great texture to the space.
Try a big, beautiful shade umbrella if there's too much direct sunlight. Pop a unique end table at the bottom of your couch—hey, you have to set your drink somewhere.

---
"Summer" came from the Old English name for that time of year, "sumor."
---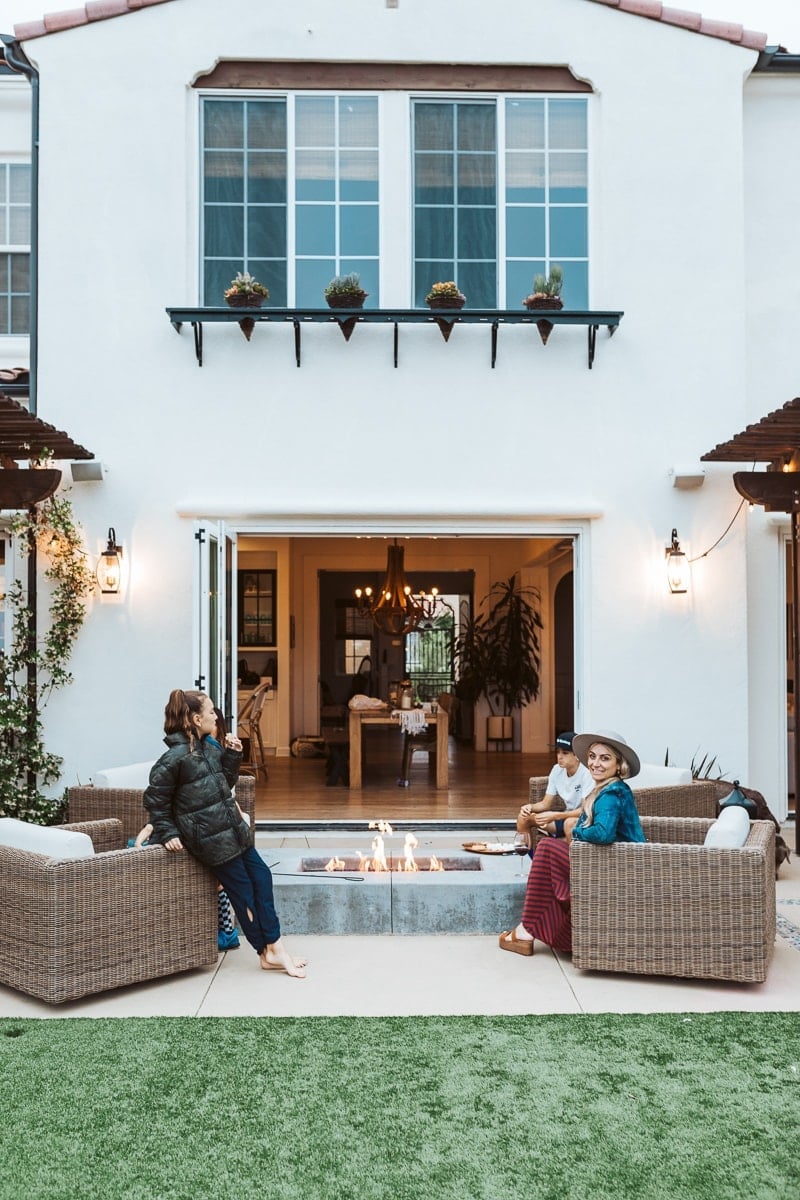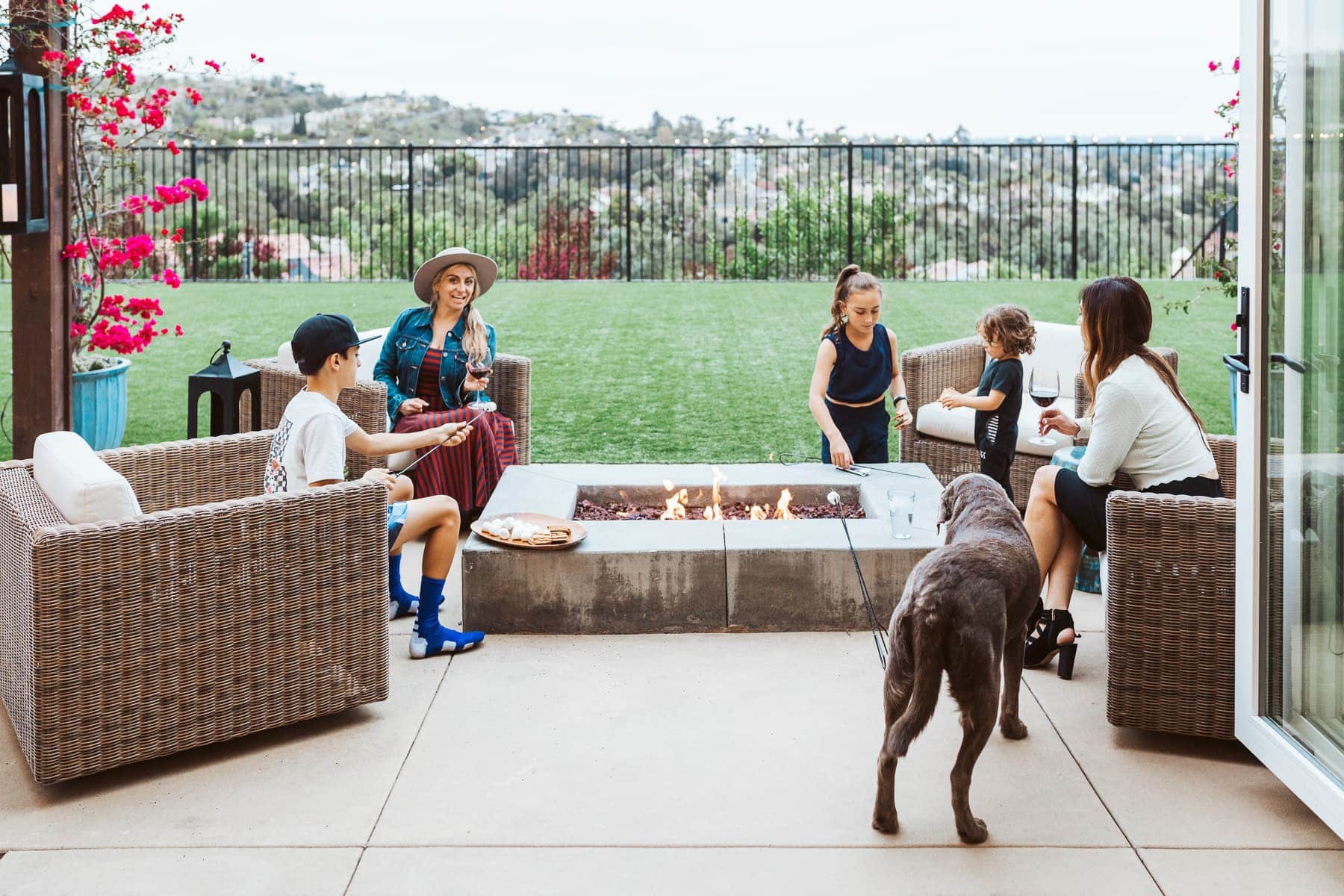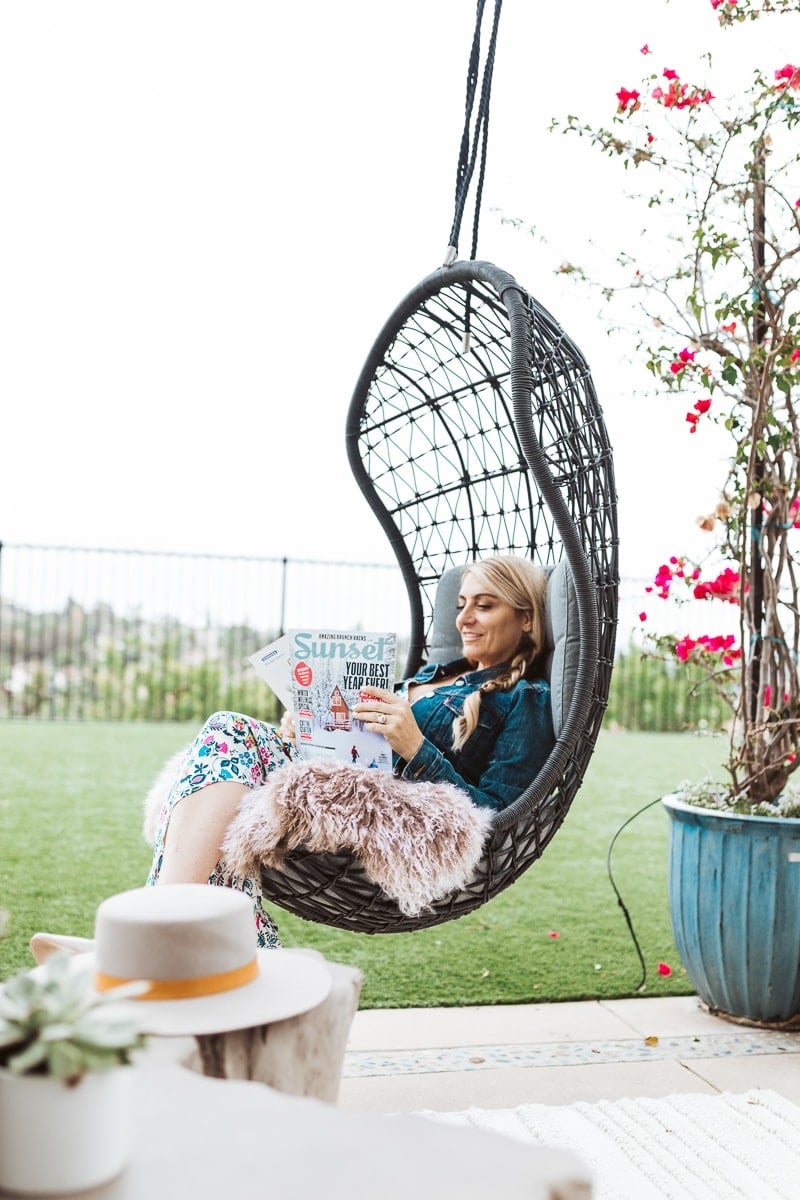 Make It Functional All year Long
Now you have a beautiful outdoor patio area that you and your family love! Don't ditch it in six months when the winter chill starts to hit. Keep your patio warm during the cooler months with a fire pit or fire table.
Cozy, soft elements keep everything inviting from April to December. I love tossing the Arhaus Marled Grey Knit Throw on the couch for additional warmth and texture. Add a couple of them on a chilly night! These can keep your whole family warm as you curl up outdoors under the stars, snuggled together with some blankets and hot chocolate.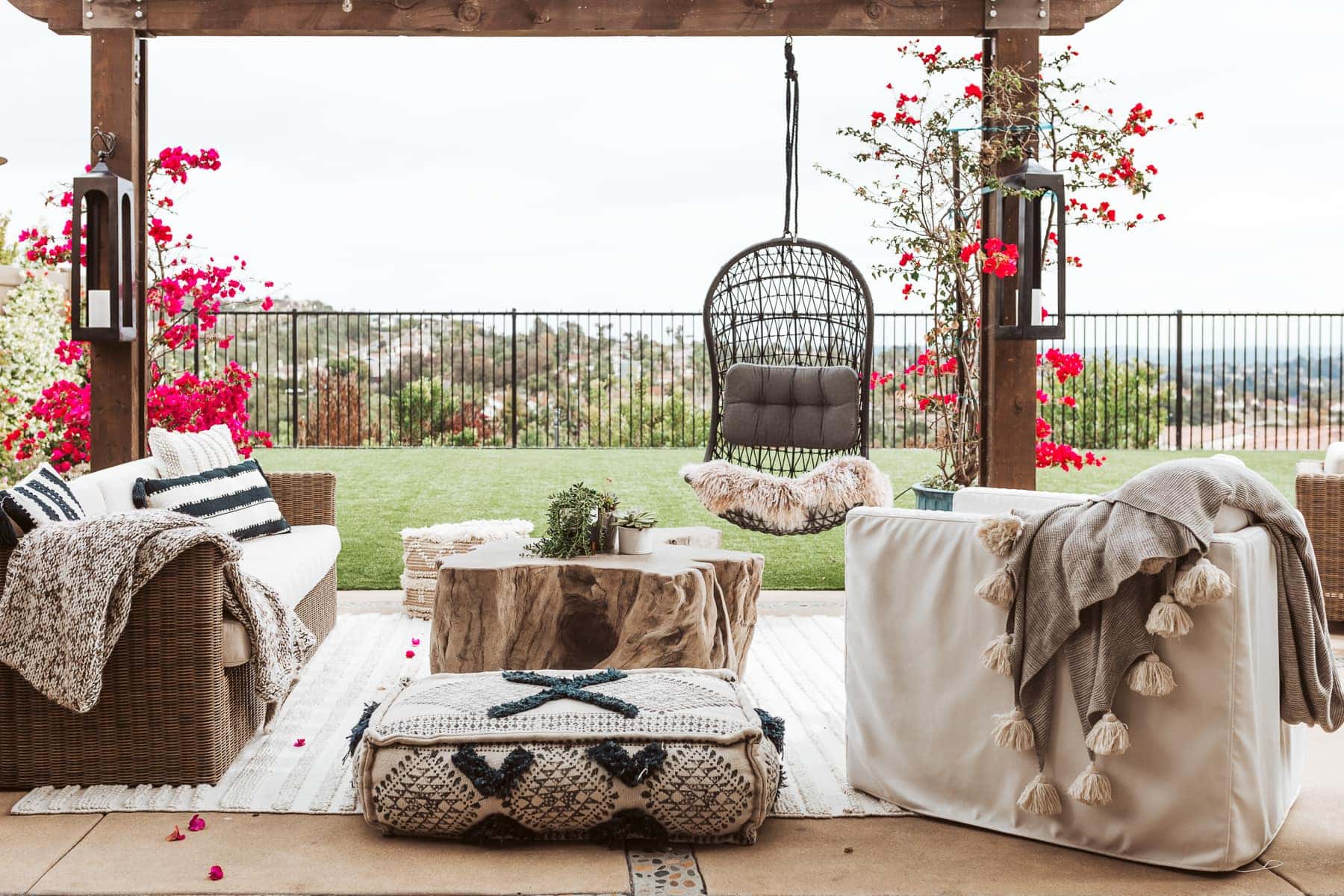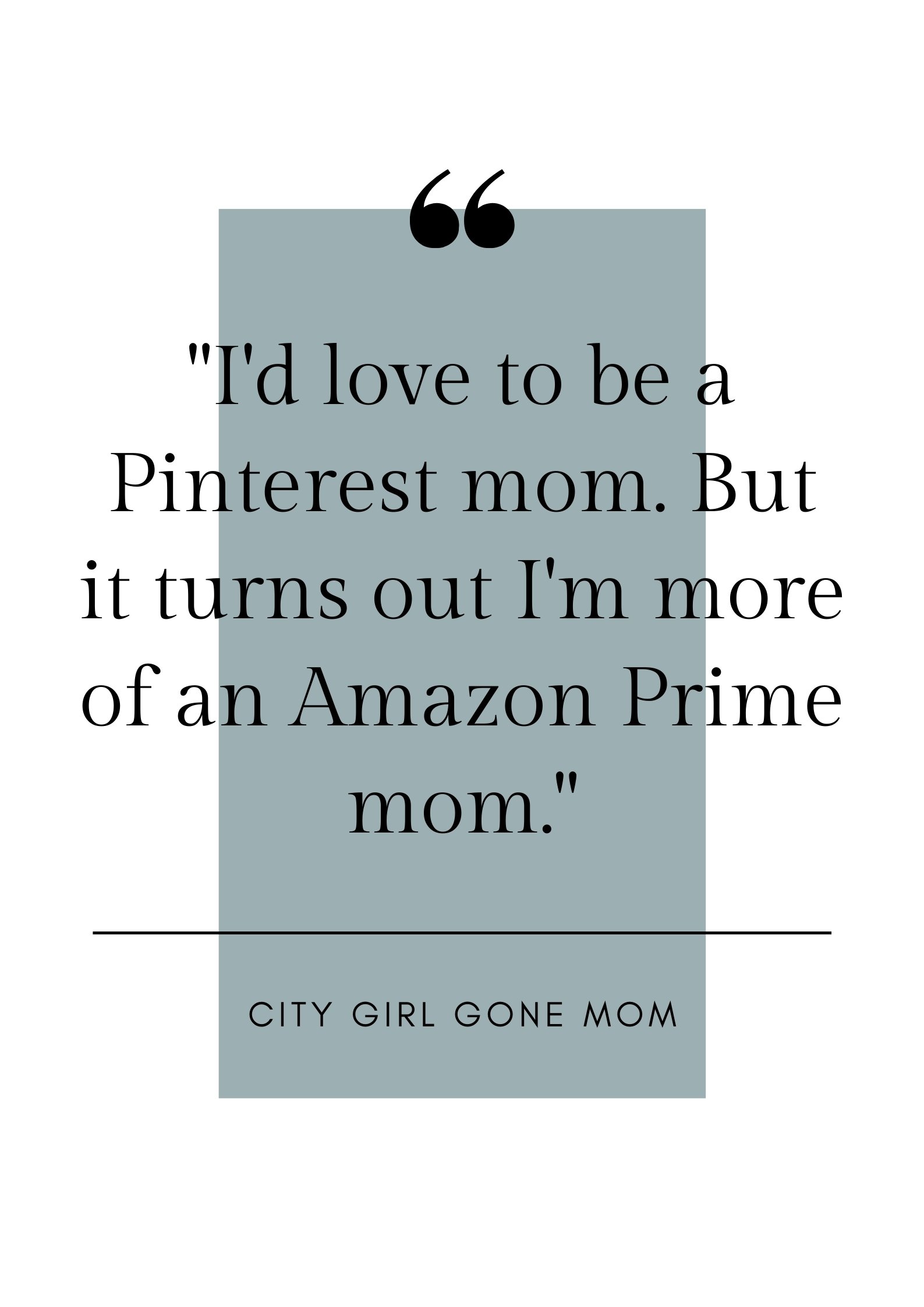 Tips for Parenting In Style...
Never boring, always awesome. Keep up to date with the latest from City Girl Gone Mom.