This Mother's Day seems like it's going to be a lot like the last. But we're not letting that get us down! Even if we can't see the whole family this Mother's Day, that doesn't mean we can't buy mom some great Mother's Day gifts! Whether mom loves the slopes, is a self-professed fashionista, or can't say no to comfy pjs, there's something for every mom! Check out my favorite buys for Mother's Day gifts this year!
---
Mother's Day isn't always on the same date each year. The holiday is celebrated every year on the second Sunday of May. This year it will be on May 9.
---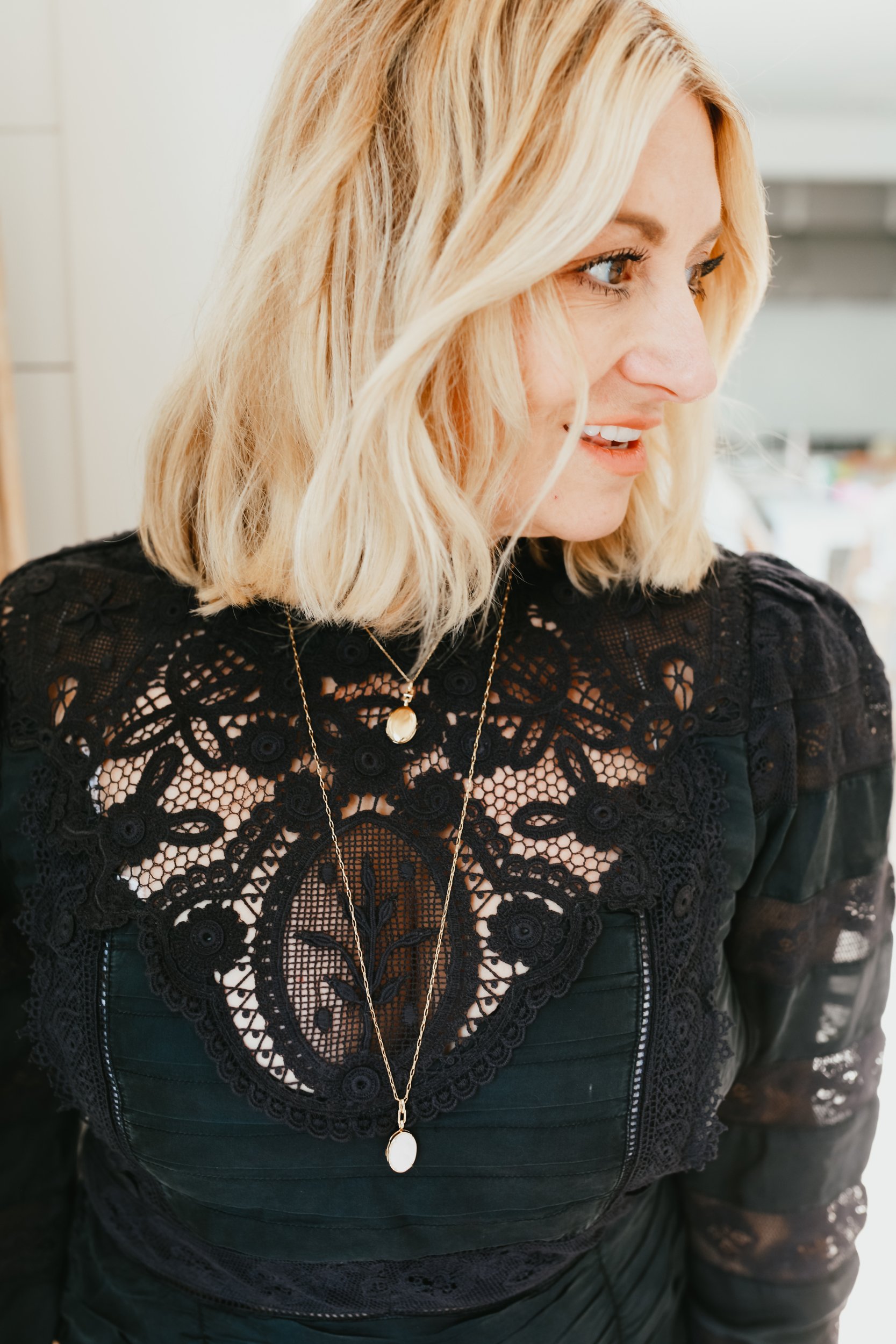 Monica Rich Kosann
My four littles are the ultimate gift of love—and I know all moms feel that way! To keep them near to my heart, I love to wear lockets with their photos inside, and the luxury jewelry pieces from Monica Rich Kosann make the perfect Mother's Day gifts. The jewelry options are basically limitless, coupled with their build-your-own Locket Bar. Pick the locket you want, choose any photo from your iPhone (I have about a million), and then customize it! They're such beautiful and fashion-forward pieces that mom will want to keep close to her heart and wear every day.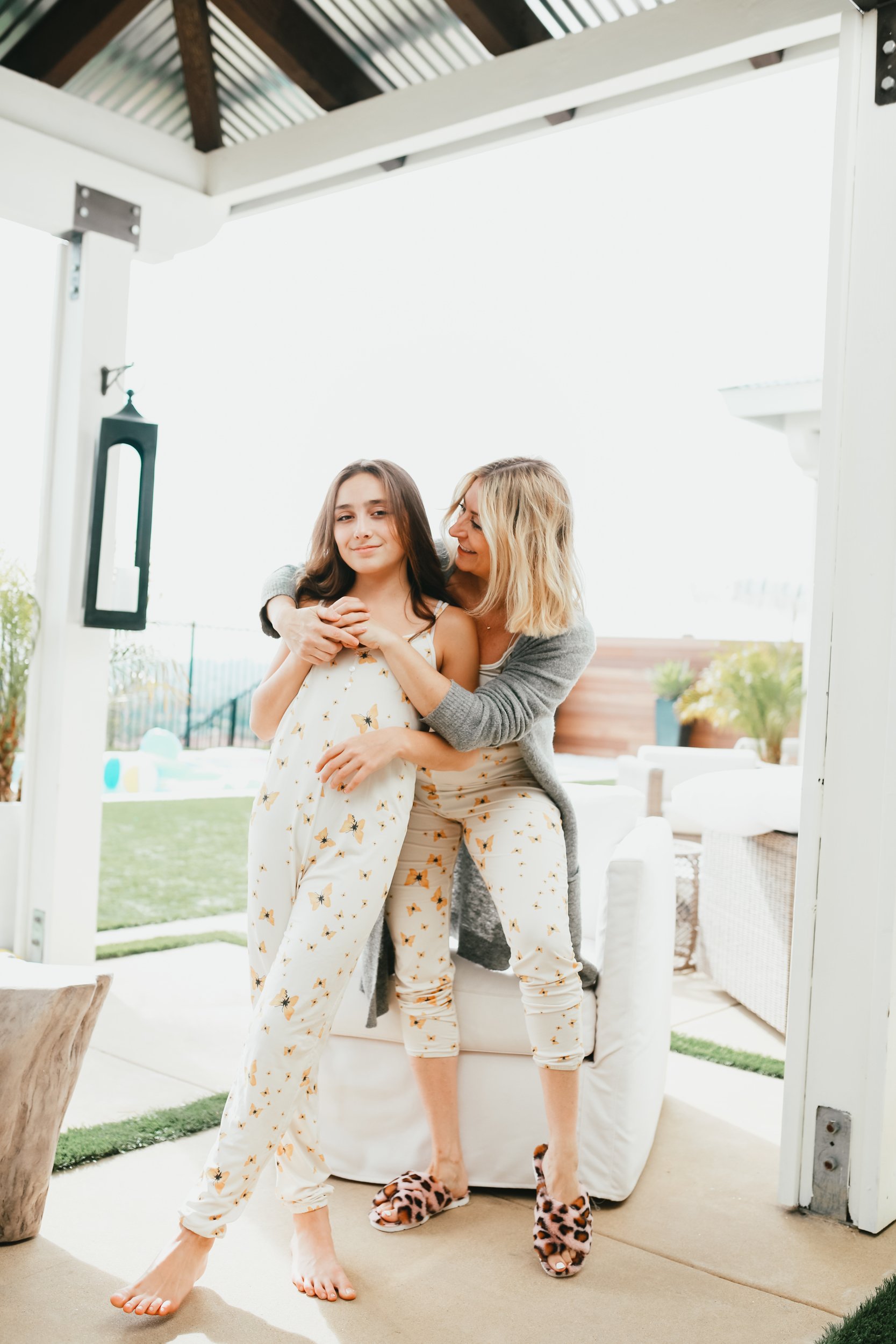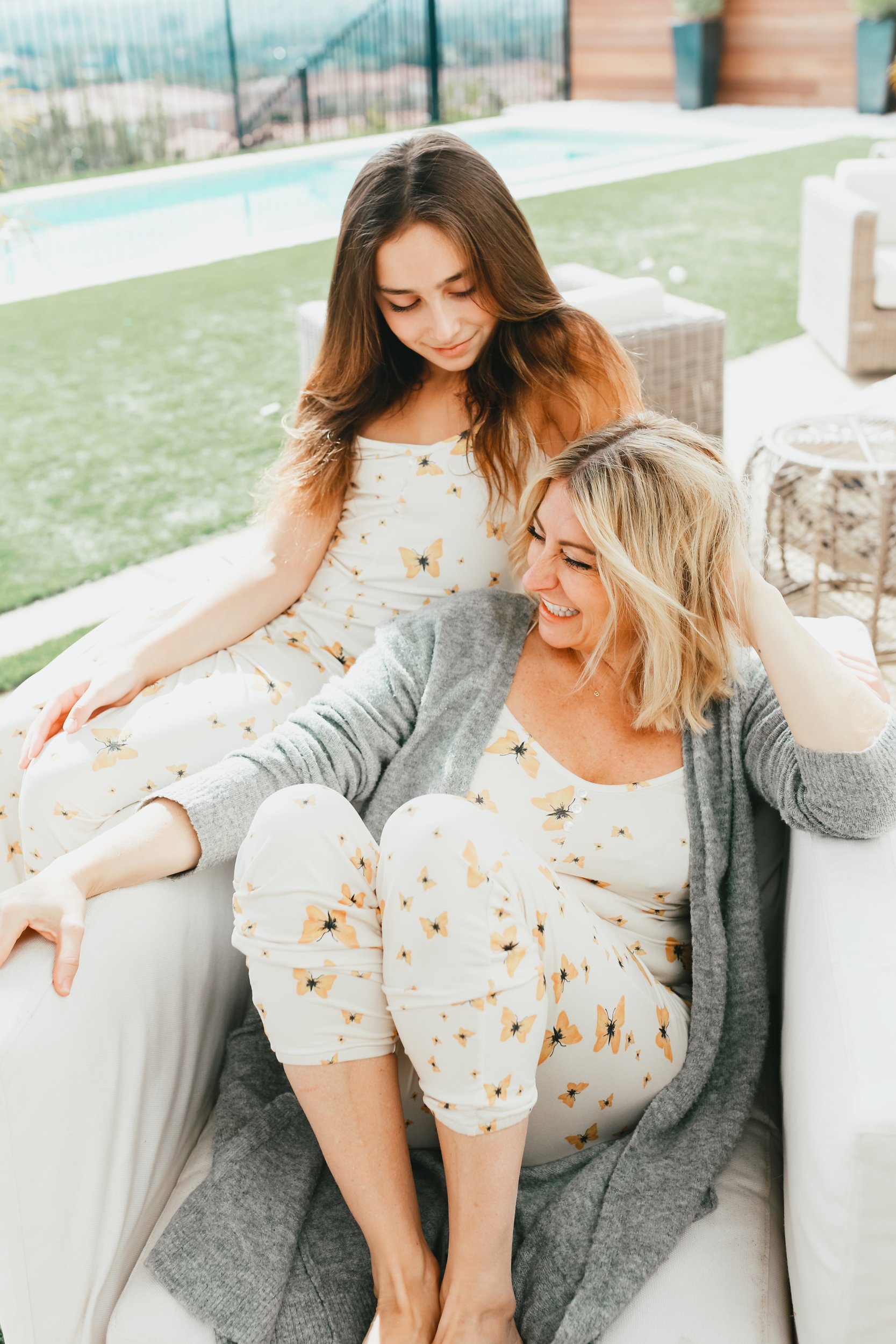 Mason Grey
All year, my daughter and I have been having mini slumber parties complete with movies and popcorn. We stay comfy and warm in matching pieces from Mason Grey, and any mom would love these pjs! The pieces are not only stylish but so comfortable it feels like you're cuddled up in a cloud. The four-way stretch fabric is buttery soft and feels so good against your skin. (You might just find yourself falling asleep on the couch!) If mom loves to cuddle up, grab her a pair of these pajamas asap!
---
More calls are made on Mother's Day than any other day of the year. Approximately 122 million calls are made on the second Sunday of May.
---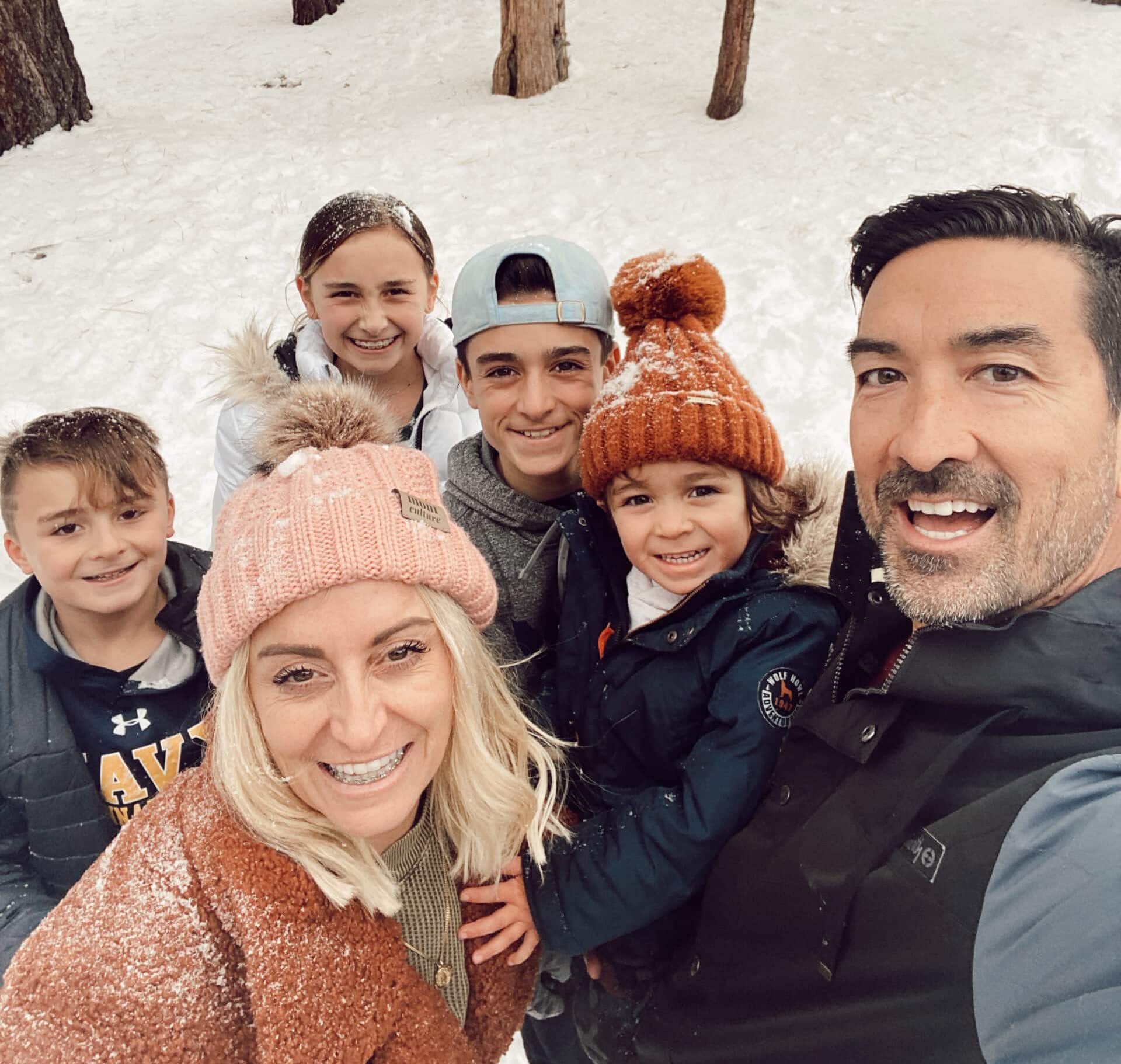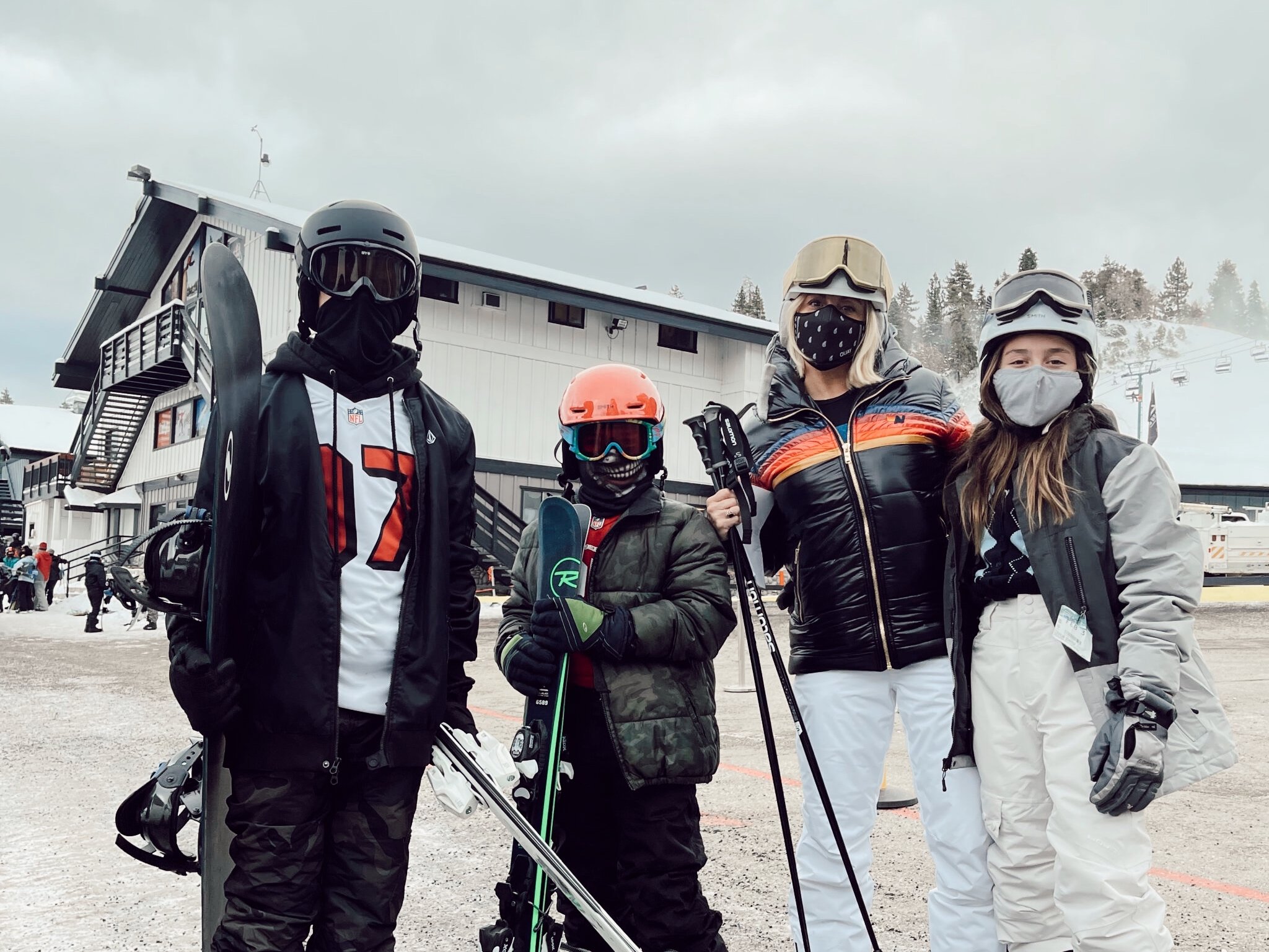 Ikon Pass
Mother's Day or not, I love a weekend in the snow with my family. I think I learn something new about myself every time I hit the slopes! This year, we'll escape to the mountains for the weekend thanks to our Ikon Pass. It gives us access to 44 local and international destinations, discounts on ski school, rentals, and lift tickets, and 15 percent off full-price retail products. Ikon Pass is a must for this skiing mom!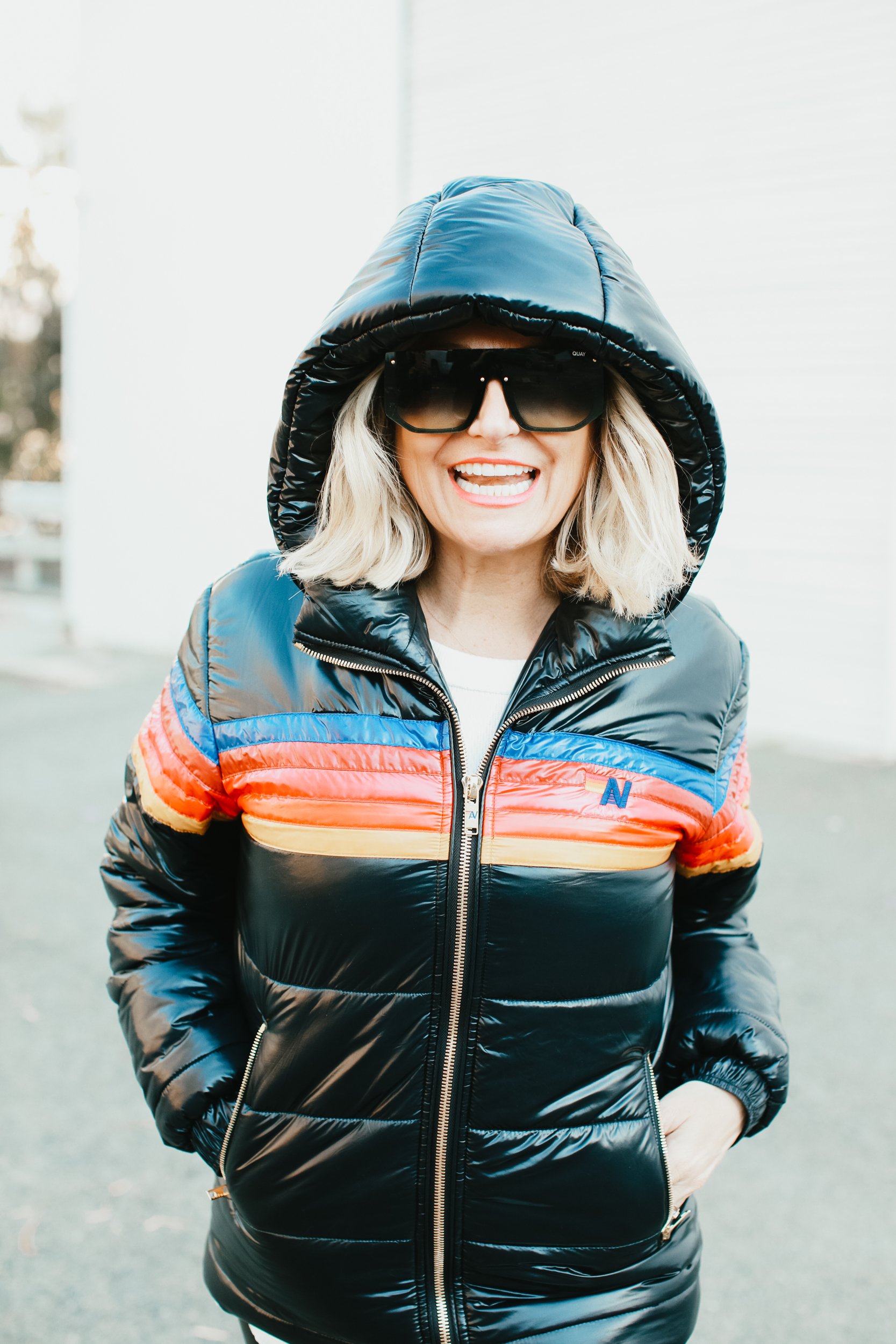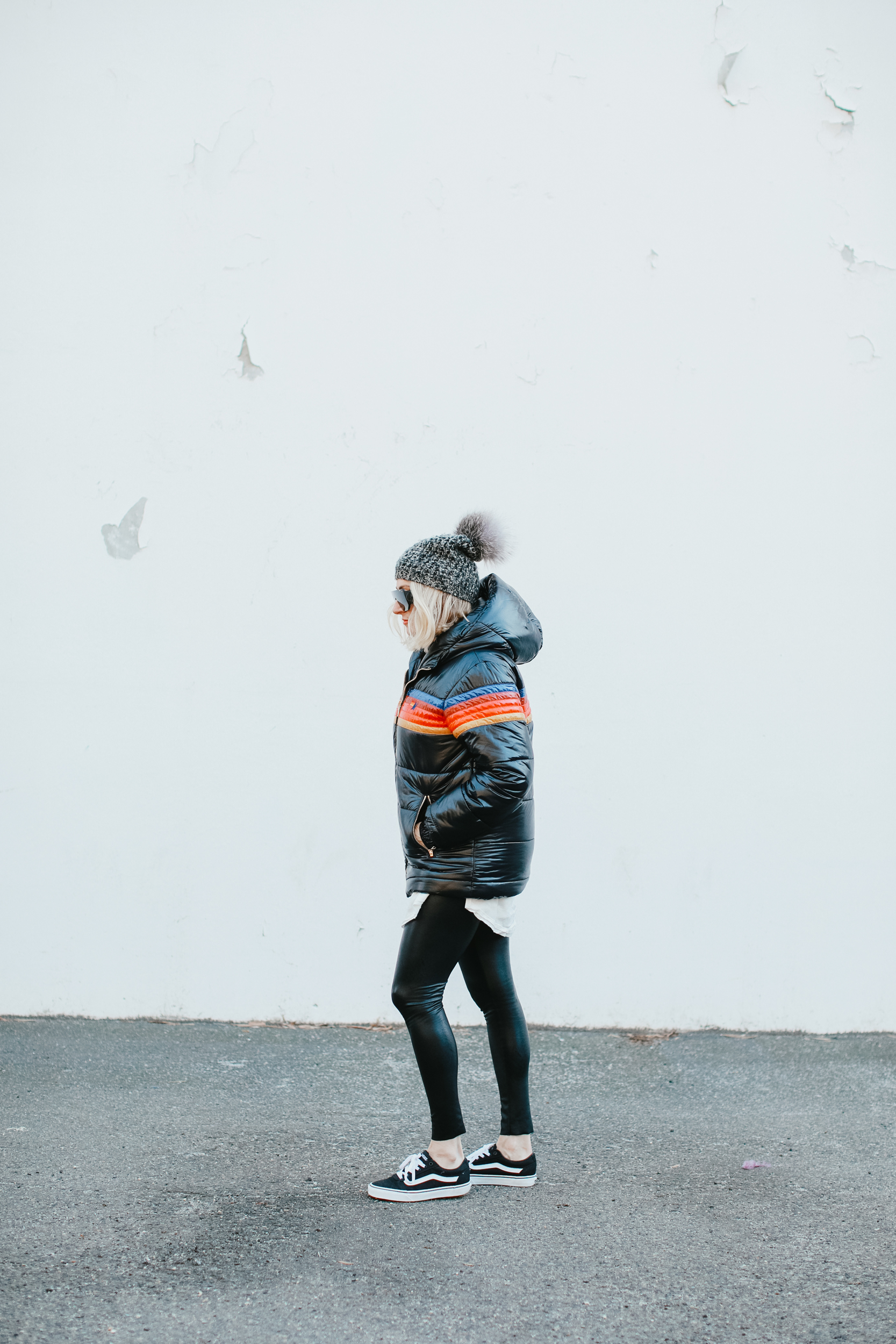 Aviator Nation
There's probably nothing I love more than a dramatic, eye-catching jacket. Plus with all the ski trips we've been taking this season, I need an athletic jacket to keep me warm! And this puffer from Aviator Nation fits the bill. If mom loves athletic wear, or just lounging in easy wear sweatpants and hoodies, these pieces are perfect. They're stylish, come in colorful sets, and after the year we've had, are basically a closet staple.
---
After Christmas and Hanukkah, more people buy flowers and plants for their moms on Mother's Day than on any other holiday. Approximately one-quarter of all the flowers purchased throughout the year are bought for Mother's Day.
---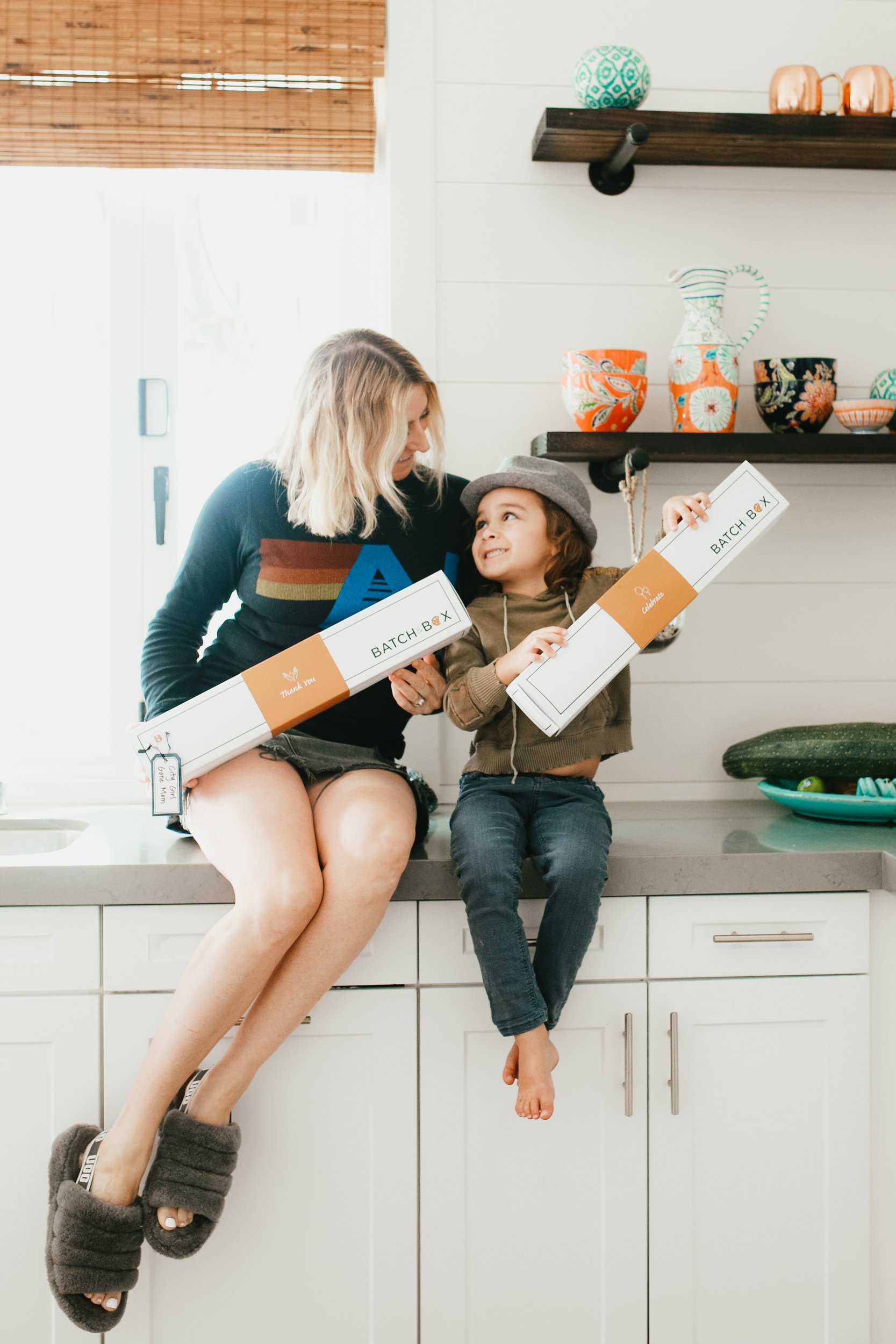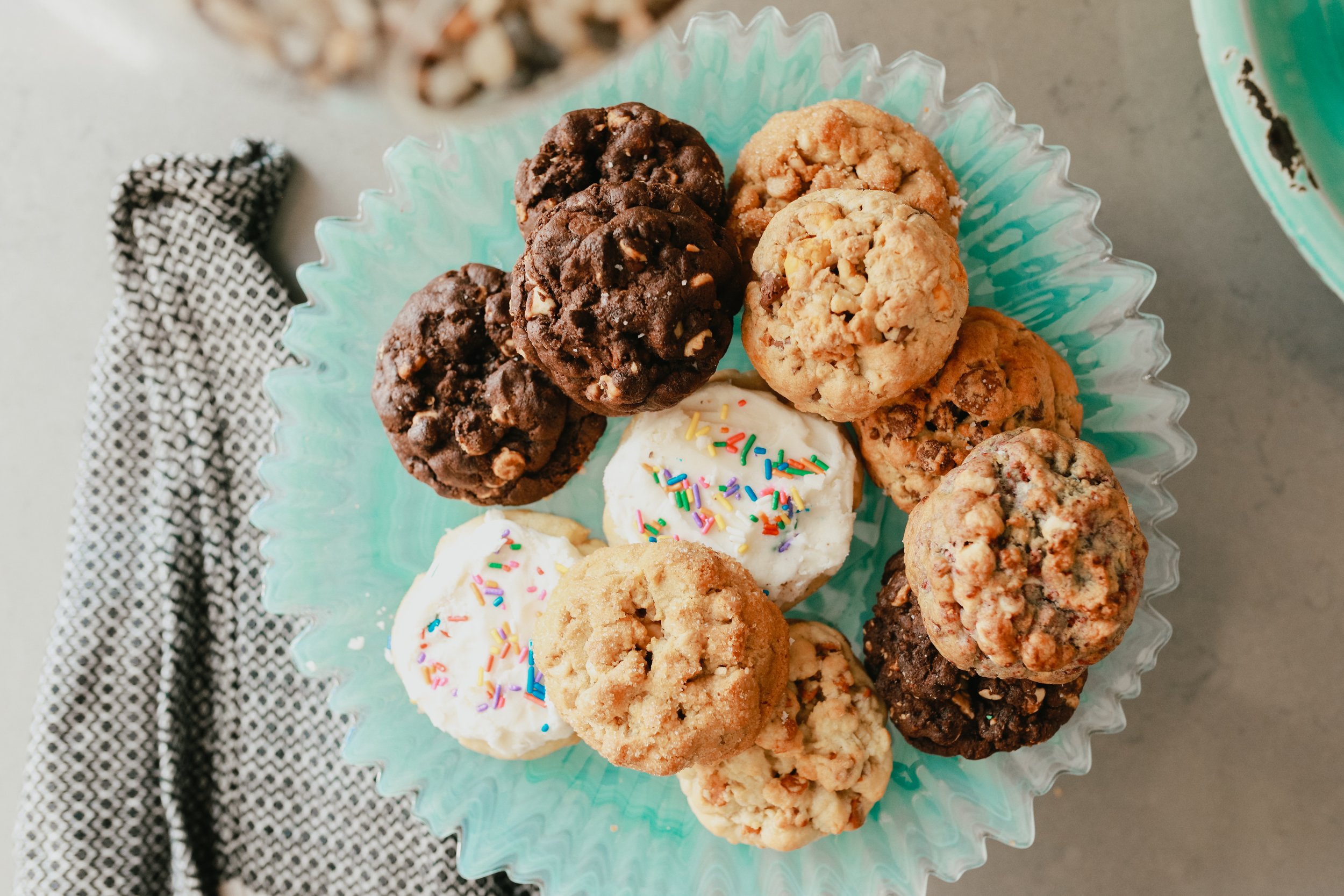 Batch & Box
What mom doesn't want a big box of cookies for Mother's Day—they are the perfect Mother's Day gifts! A little chocolate and a little sugar always spell out love. And Batch & Box has seasonal treats as well for special holidays and occasions—including Mother's Day! The woman-owned company bakes all of its cookies in-house daily with the freshest premium ingredients. They use the best chocolates, high-quality fruits, and tasty spices from around the world to make some of the best cookies we've ever tried. No mom could resist a box of these!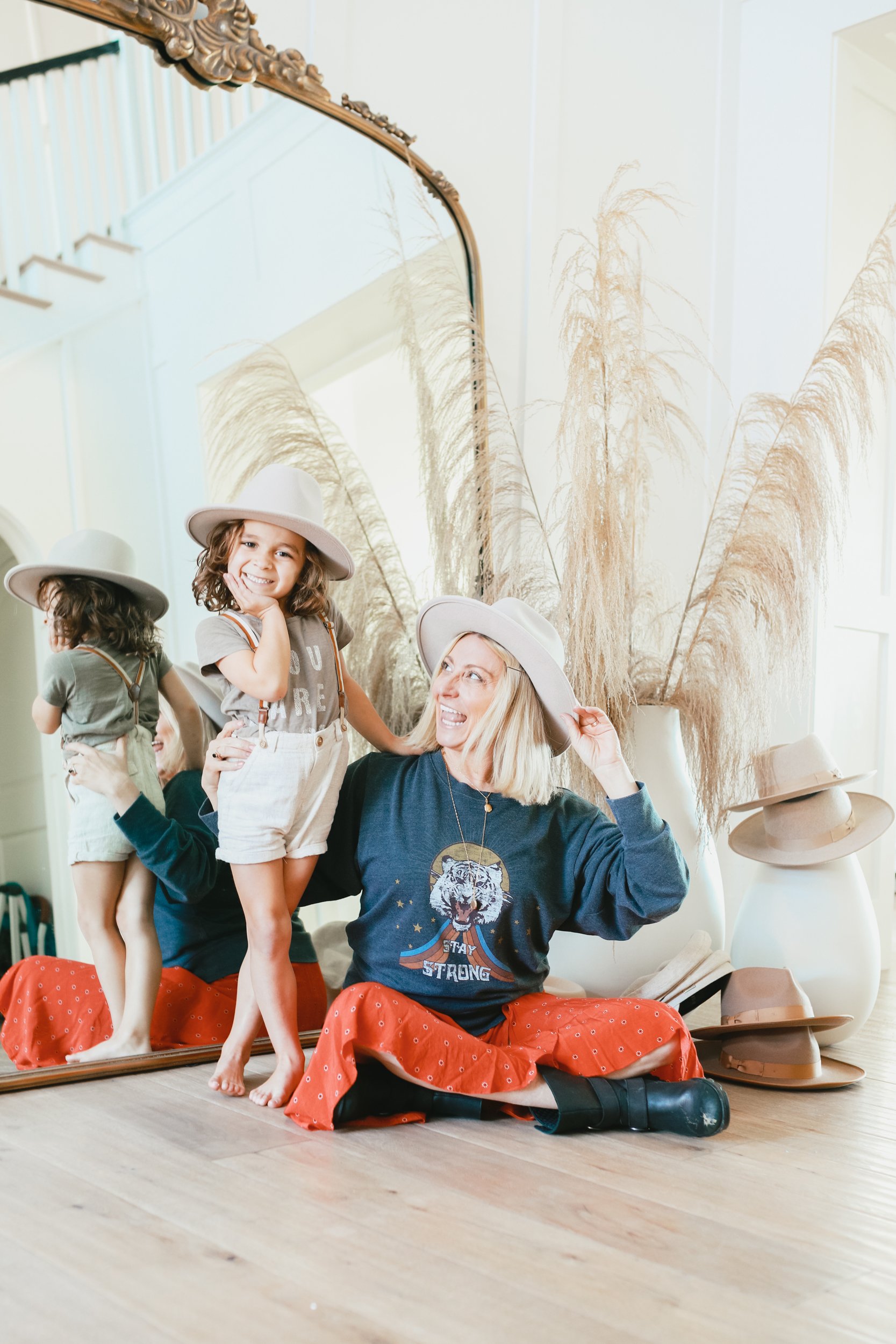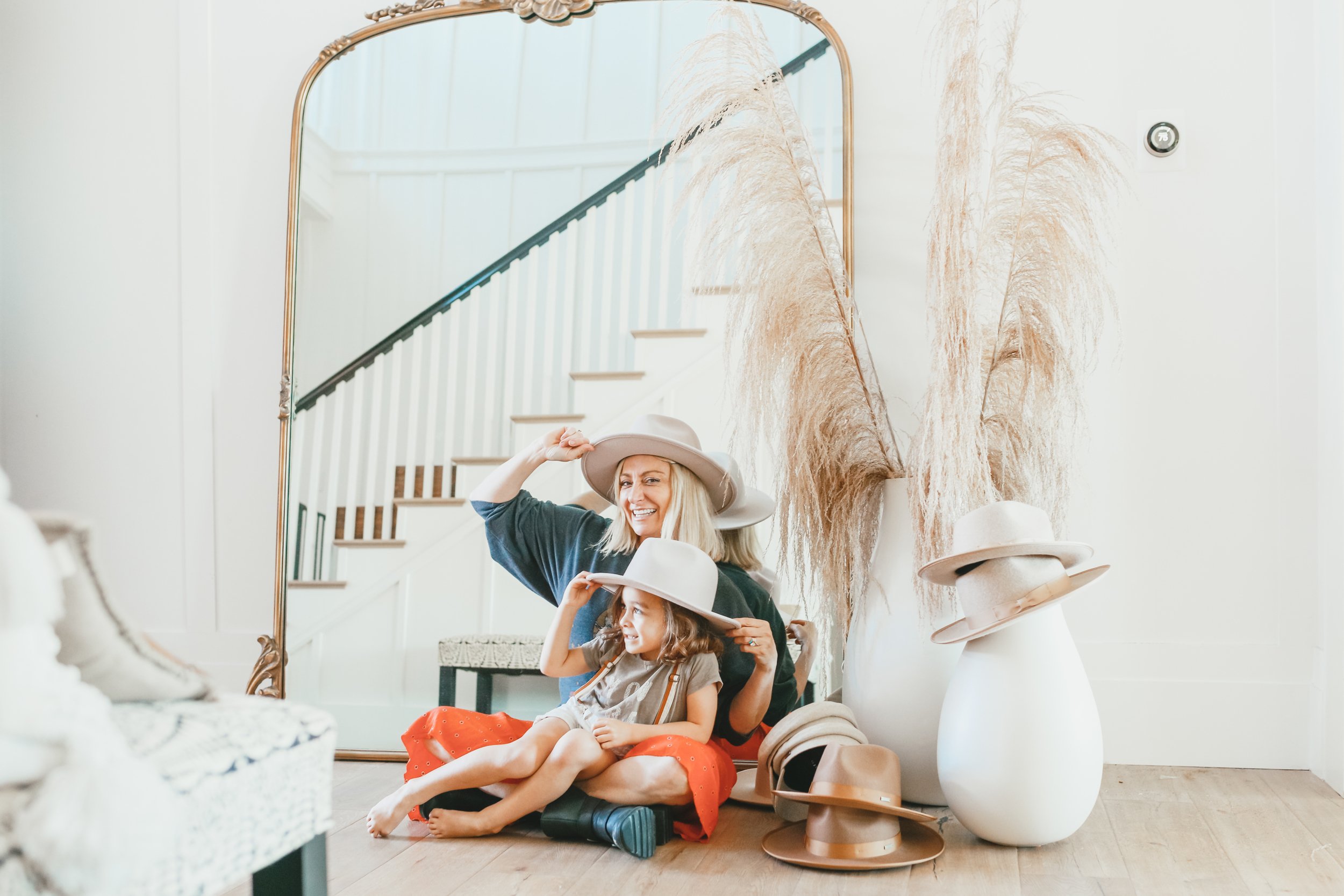 Gigi Pip
I'm a mom who loves her fashion! And if you've seen any of my fashion posts on my blog, Instagram, or social media, you know I'm obsessed with hats. Gigi pip has some of my favorite pieces, plus they also have a smaller collection dedicated exclusively to kids! And I love matching with my littles, so Brody and I can wear matching looks in our favorite Gigi Pip styles including our favorites, the Monroe Ranchers and Miller Fedoras. For stylish moms these are must-haves!
---
One of the earliest Mother's Day celebrations was in Ancient Greece. The Greeks would have spring celebrations in honor of Rhea, the goddess of fertility, motherhood, and generation.
---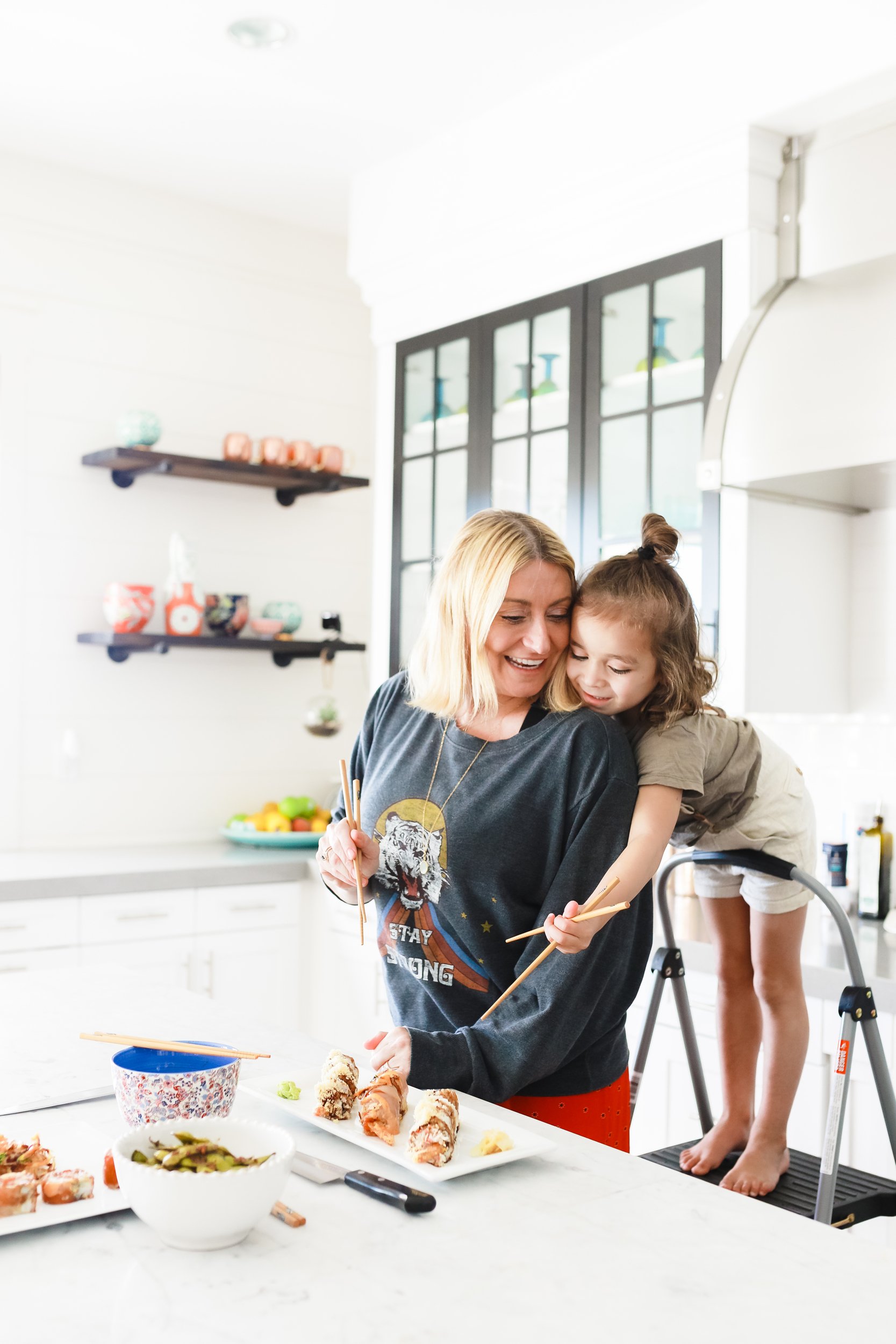 Nakano Knives
Does your mom love to cook? I'm not exactly a whiz in the kitchen, but Nakano Knives made me feel like a pro! These Japanese chef's knives are some of the best I've ever used. And while I'm just making meals for my family of six, they make cooking so much easier! The knives are lightweight, super sharp, and so precise. I can mince, chop, dice, slice, and julienne with the best of them. Any kitchen-savvy mom would love them!
Have you listened to my podcast? Check out The Mom Confidential!

Mama and Baby Gorgeous Tees
Not to toot our own horn or anything, but the Mama Gorgeous and Baby Gorgeous tees that we designed for Brody and me are too adorable! They're fun graphic tees that I love wearing when I want to remind myself that I am a gorgeous mama! Want to make your mom feel gorgeous too? Grab a tee and matching baby tee to pair with littles, moms, grandma—everyone!
---
The first thing a baby can vocalize is the 'ma' sound, which is why in almost every language the word for mother begins with the letter 'M' or is some iteration of the 'ma' sound.
---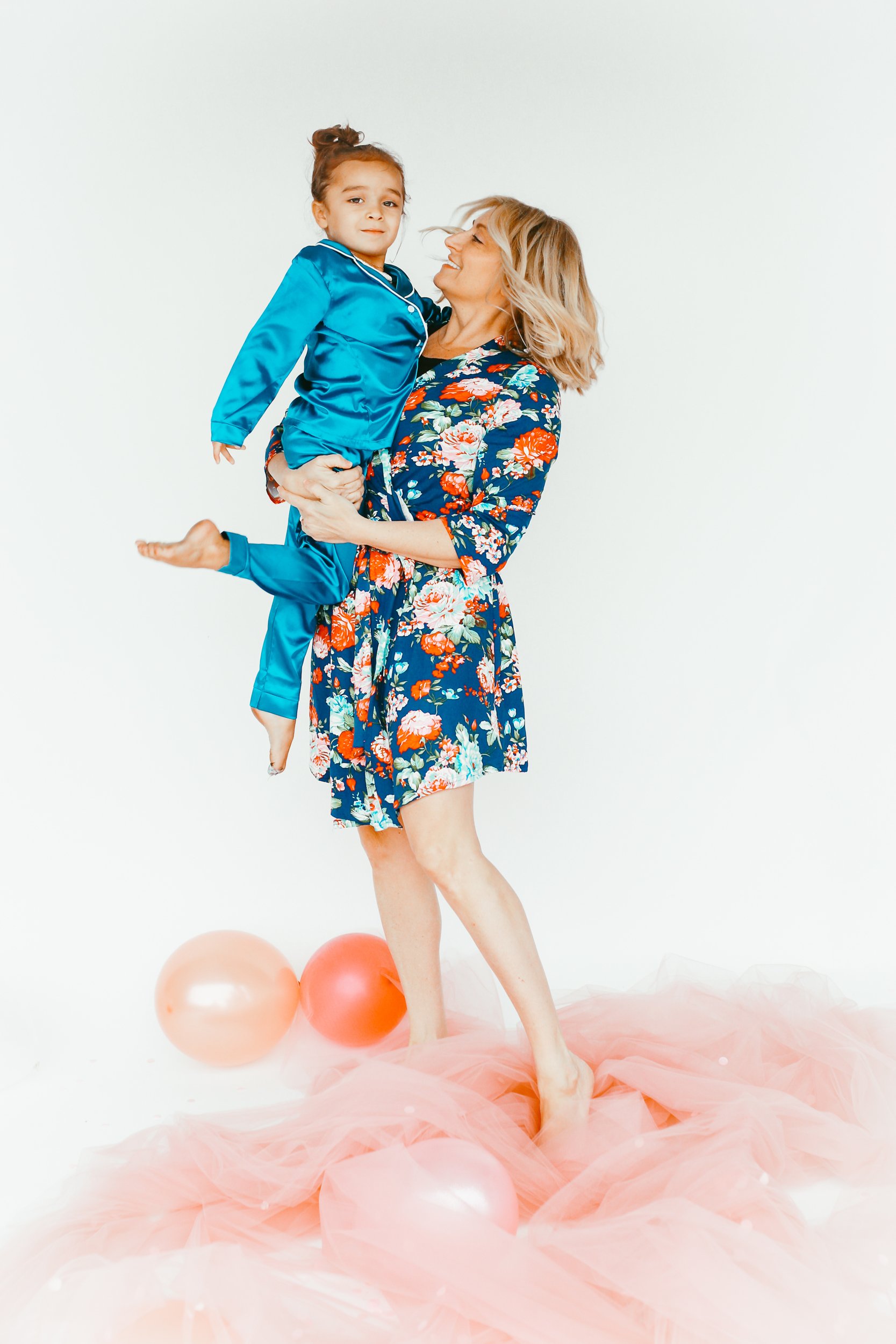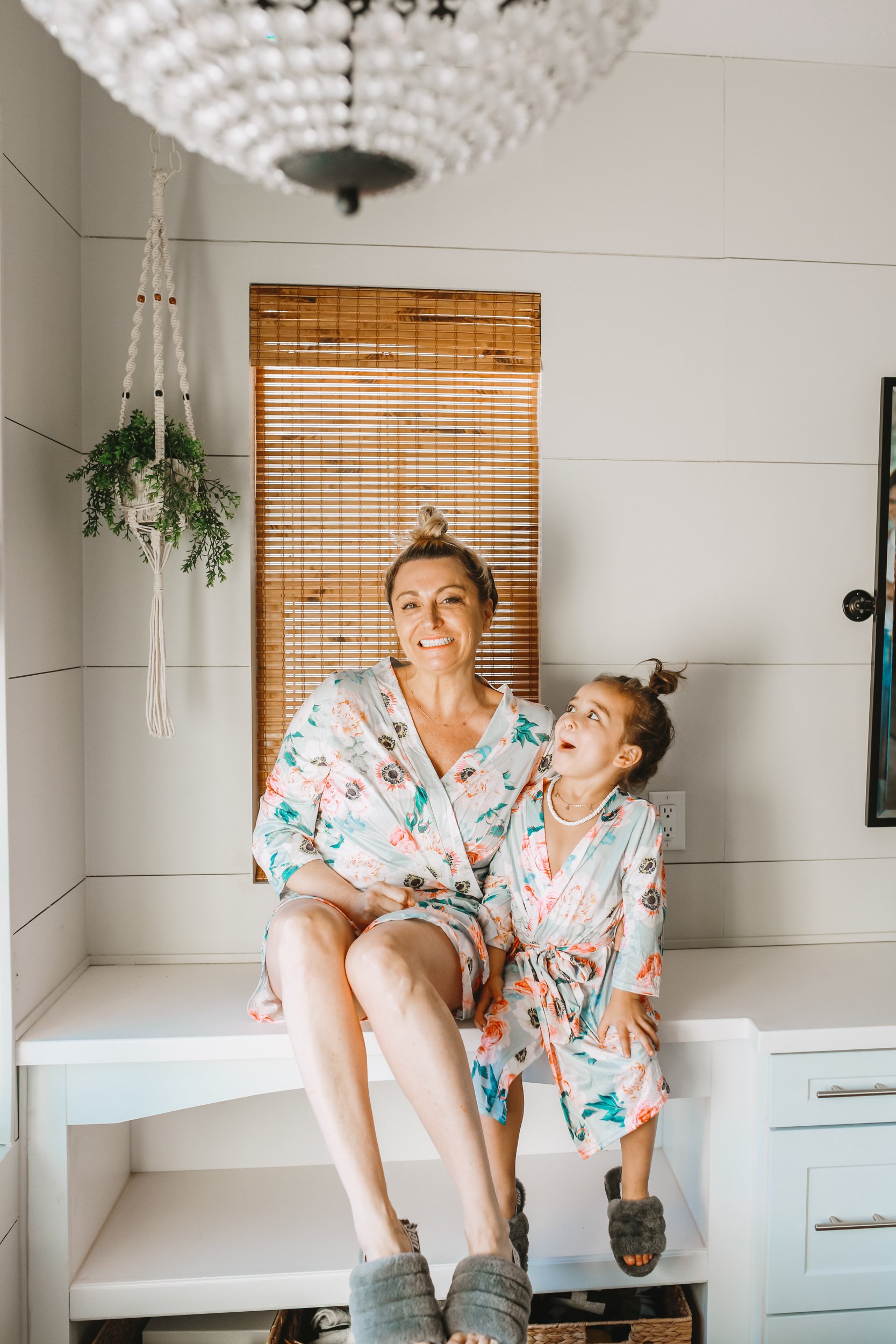 Little Trendsetter
There's something about twinning with your littles that just makes my heart melt! And that's why the loungewear from Little Trendsetter is some of my favorite. The brand is a family-run, small business that has the cutest coats, skirts, pajamas, swimwear—and yes, even tutu dresses—from sizes zero to 14. Their loungewear and pj sets are the best. I can match with my kids and stay comfy all day!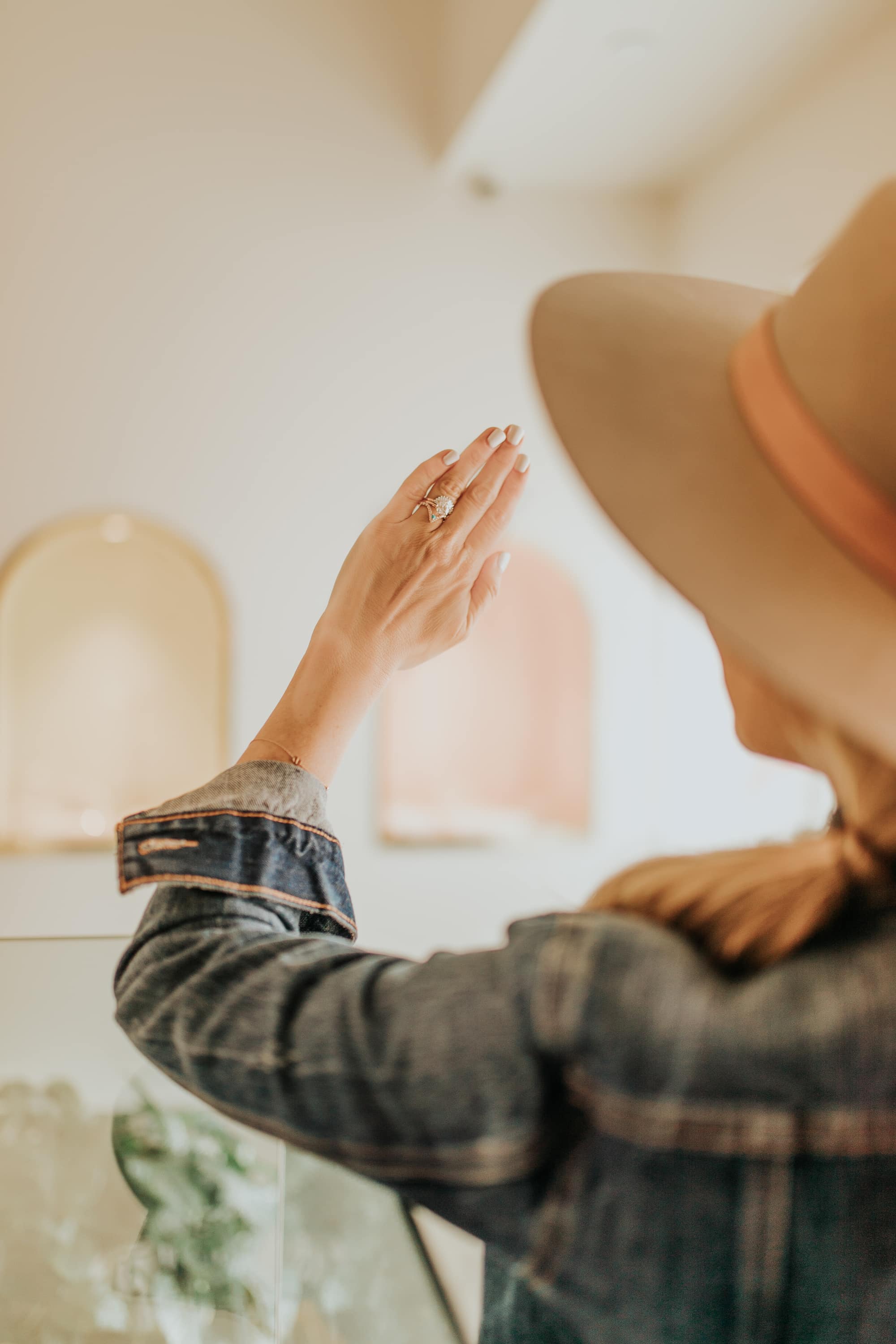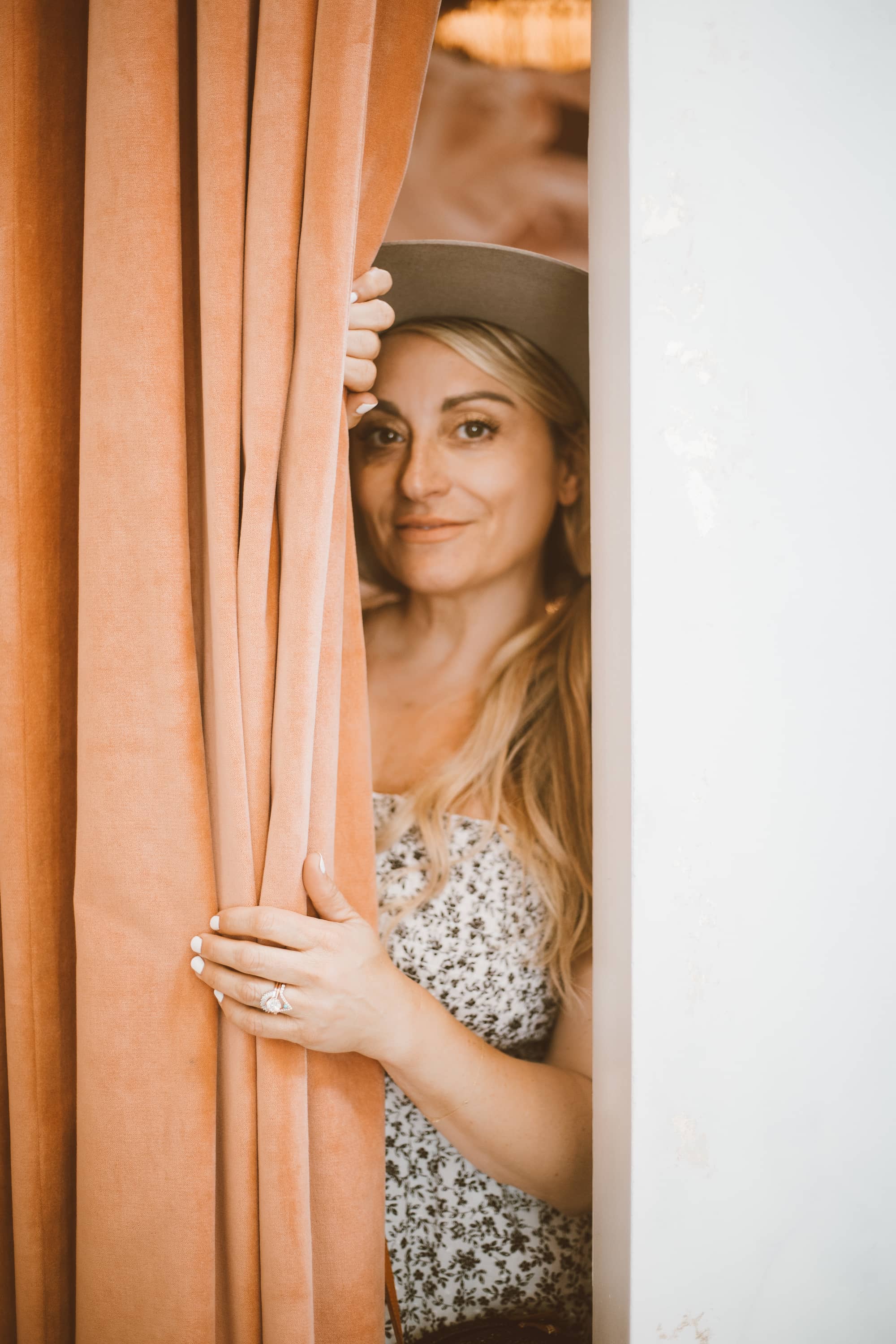 Marrow Fine
When it came time to refresh my engagement ring, I went straight to Marrow Fine! They literally make magic when it comes to resetting the heirlooms that you love. They worked with me to design a couple of stunning 1960s-style stacks. (Yes, a couple. I couldn't choose just one.) If you're wanting to get mom a new piece, or surprise her with a refresh of an old favorite, Marrow Fine is a must!
---
Woodrow Wilson signed Mother's Day into law in 1914.
---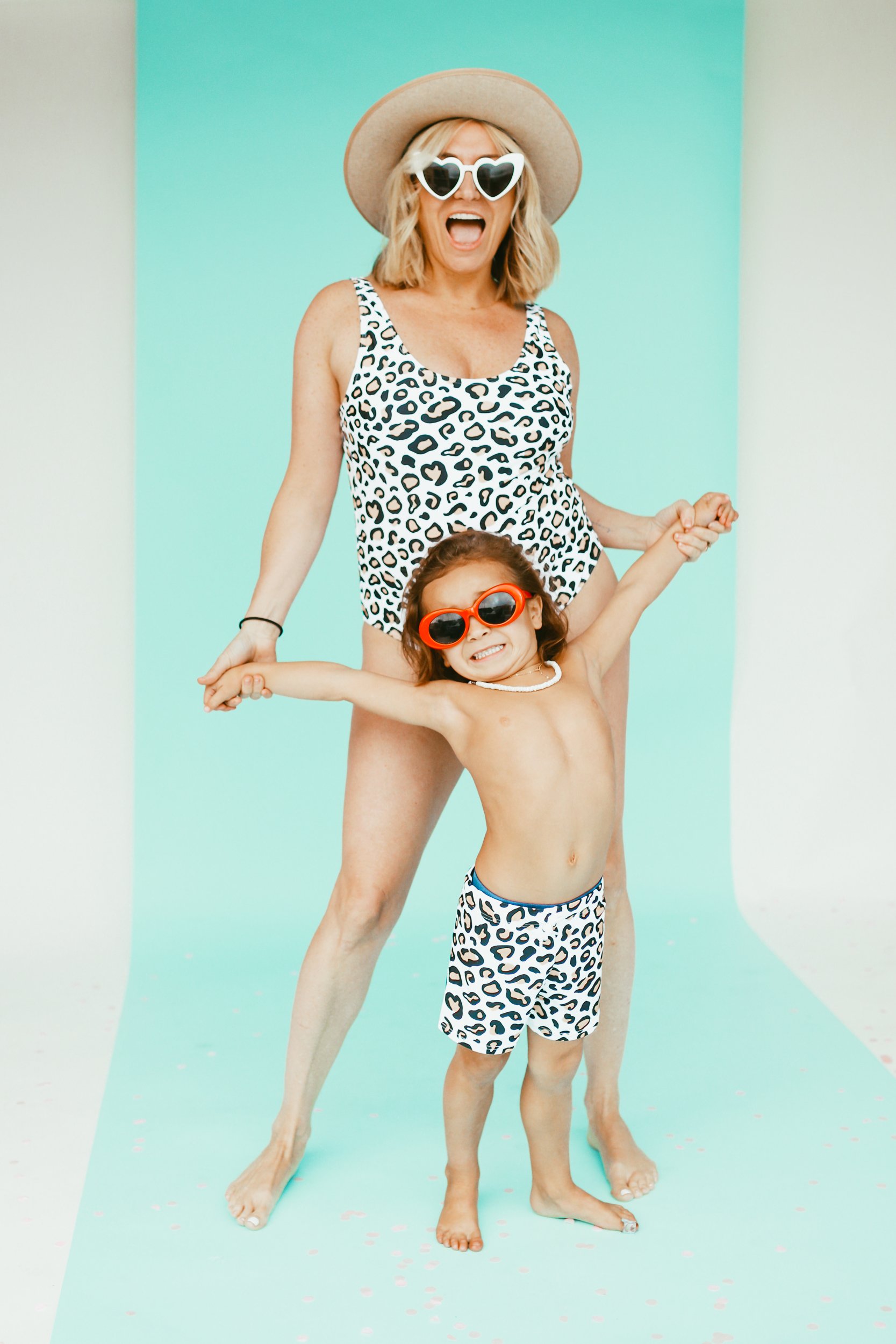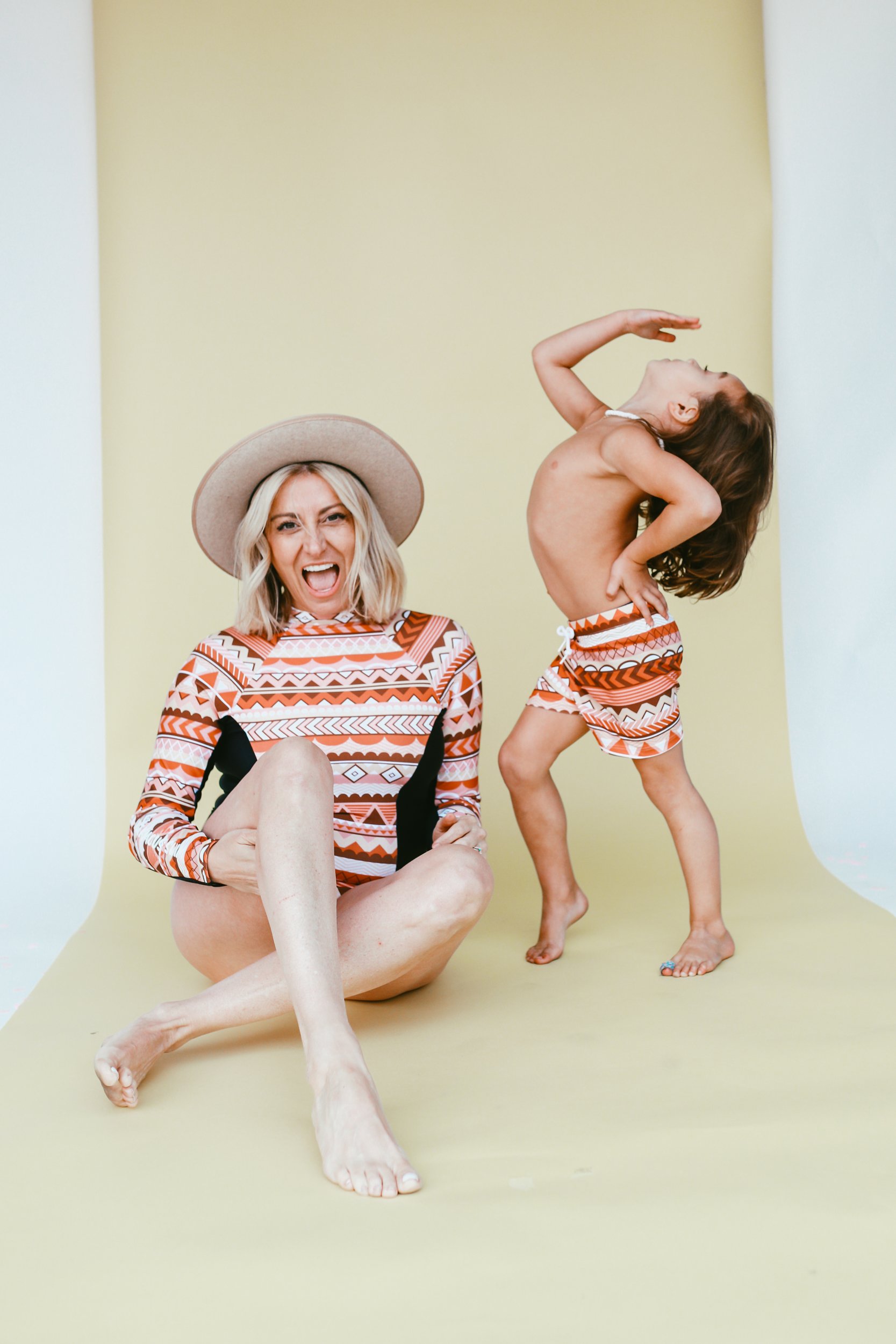 Infamous Swim
I like to think of Mother's Day as the unofficial start of summer. The weather is warm, the flowers are blooming, and I get to spend the whole day relaxing! If your mom is a big swimmer (or just likes lounging on the beach) Infamous Swim is a perfect gift! Owner and designer Gemma Crowe is a mom of three boys and has a fourth on the way! So she understands what moms need out of their swimwear. All the pieces come with matching kid swimsuits and are super flattering for every body type.
---
The most popular gift for Mother's Day is a greeting card. Every Mother's Day there are approximately 152 million Mother's Day cards sent.
---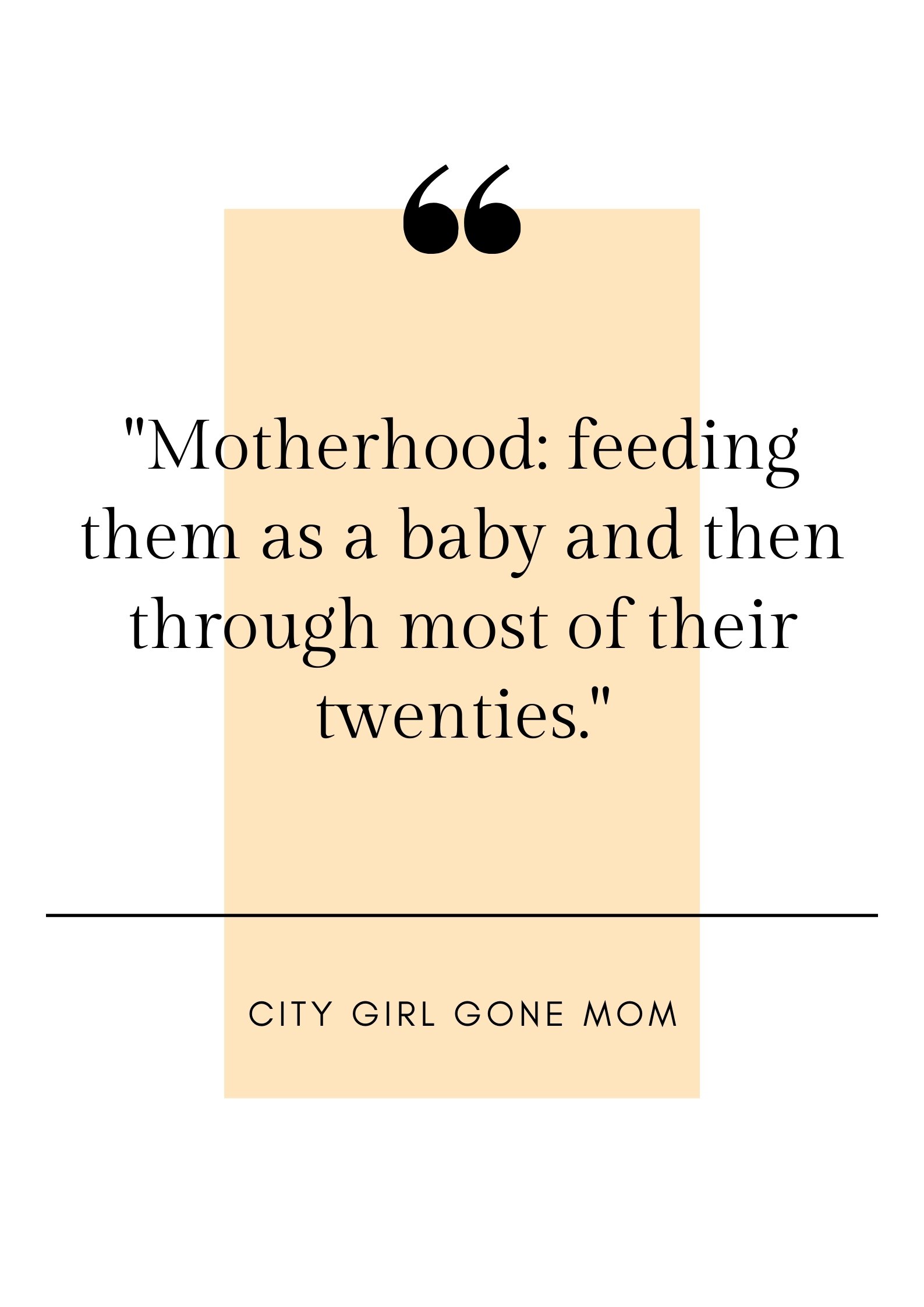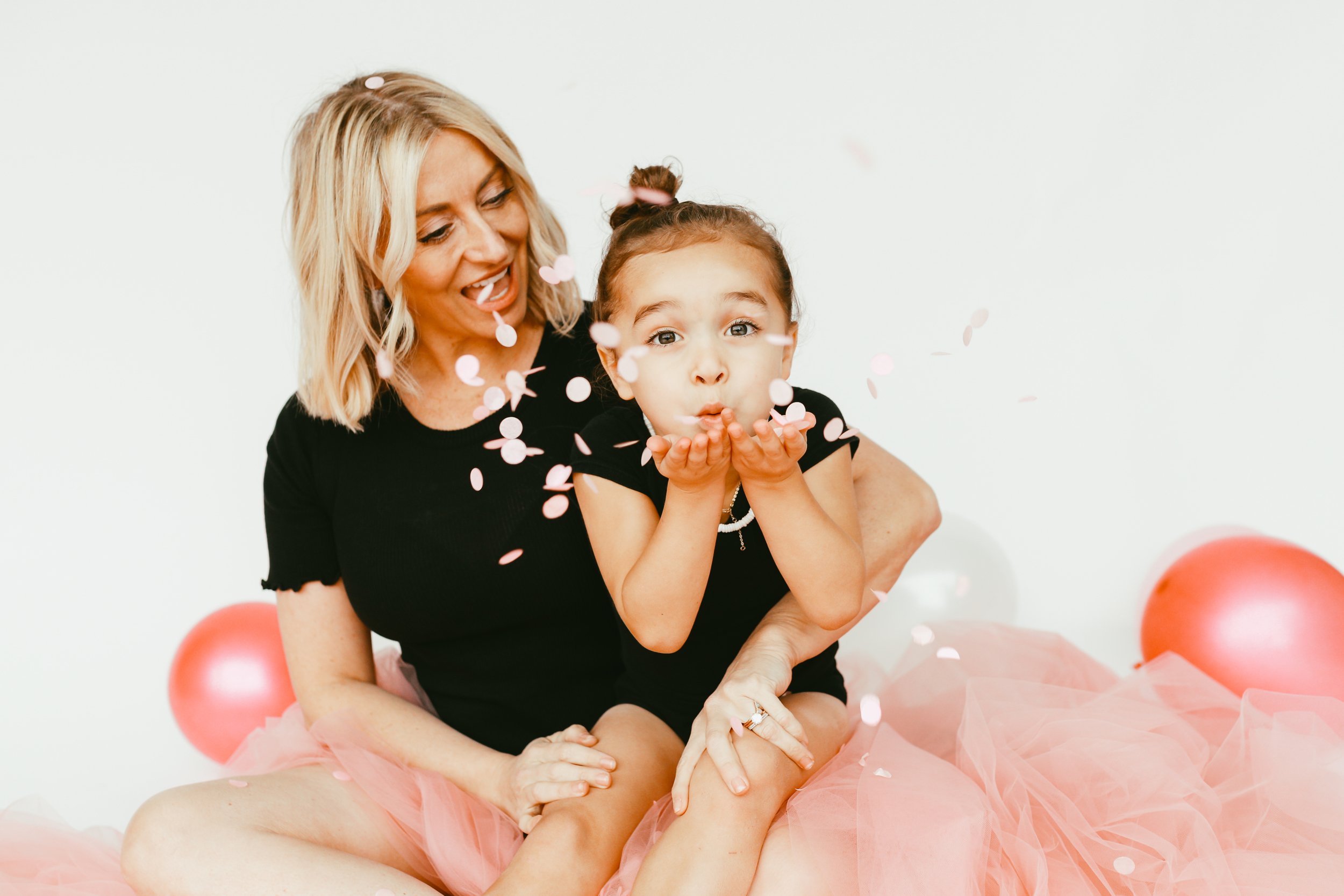 Tips for Parenting In Style...
Never boring, always awesome. Keep up to date with the latest from City Girl Gone Mom.