Reinventing My Engagement Ring
This Post Is Sponsored by Marrow Fine Jewelry! Thank you For Sponsoring CityGirlGoneMom! As Always, All Opinions Are my Own!
Reinventing My Engagement Ring
It's been 16 years—16!— since Bobby got down on one knee, and asked for my hand in marriage. I remember it like it was yesterday. The word "YES!!" likely blurted out before he finished asking the question. And if he asked me again, I'd scream "I DO!" a hundred times over. I simply can't imagine life without him. Lucky for me, he felt the same, and when we found out he was going to be deployed, we eloped to the nearest chapel to get married.
---
Diamonds are billions of years old—in some cases more than three billion years old.
---
My Engagement Ring
I'd have never told him this at the time, but Bobby could have proposed with a 25-cent plastic ring from one of those vending machines, and I still would have screamed "YES!" Being the charming and resourceful man of good taste that he is, he chose an absolutely gorgeous engagement ring with a stunning 2.20 carat round white diamond set in a classic platinum band. Until recently, that very ring has graced my finger every day since.
Make Sure It Feels Right
As Chip and Joanna Gaines prove time an again, a little refresher can go a long way! When our 16-year anniversary came around, we decided it was time. I can't say that I was exactly seeking out the refresh, but more so stumbled upon it. On the way back to my car after leaving a CGGM team meeting, I walked by a phenomenal new storefront, with vintage-inspired jewelry, and simply couldn't pass it by.
Find a Jeweler That Understands You
Meet Marrow Fine Jewelry. Ladies, consider yourselves warned. The sudden urge to give all the gems in your life a new look will hit you hard. The great news is that you can use what you already have to custom create new pieces! The minute I set foot into the "she-cave" of all she-caves, I knew I was in the right place. The options were endless, so to stay true to my original setting, I simply chose a plain setting in rose (an update from platinum) with a much thinner band. I knew it would be the perfect base to work my new 'stack' around. And when I saw Stephanie's (General Manager of Marrow Fine) ring, I thought, that's exactly what I want. It's almost as though she read my mind when she designed it (I kid).
---
The ancient Romans and Greeks believed that diamonds were tears cried by the gods or splinters from falling stars.
---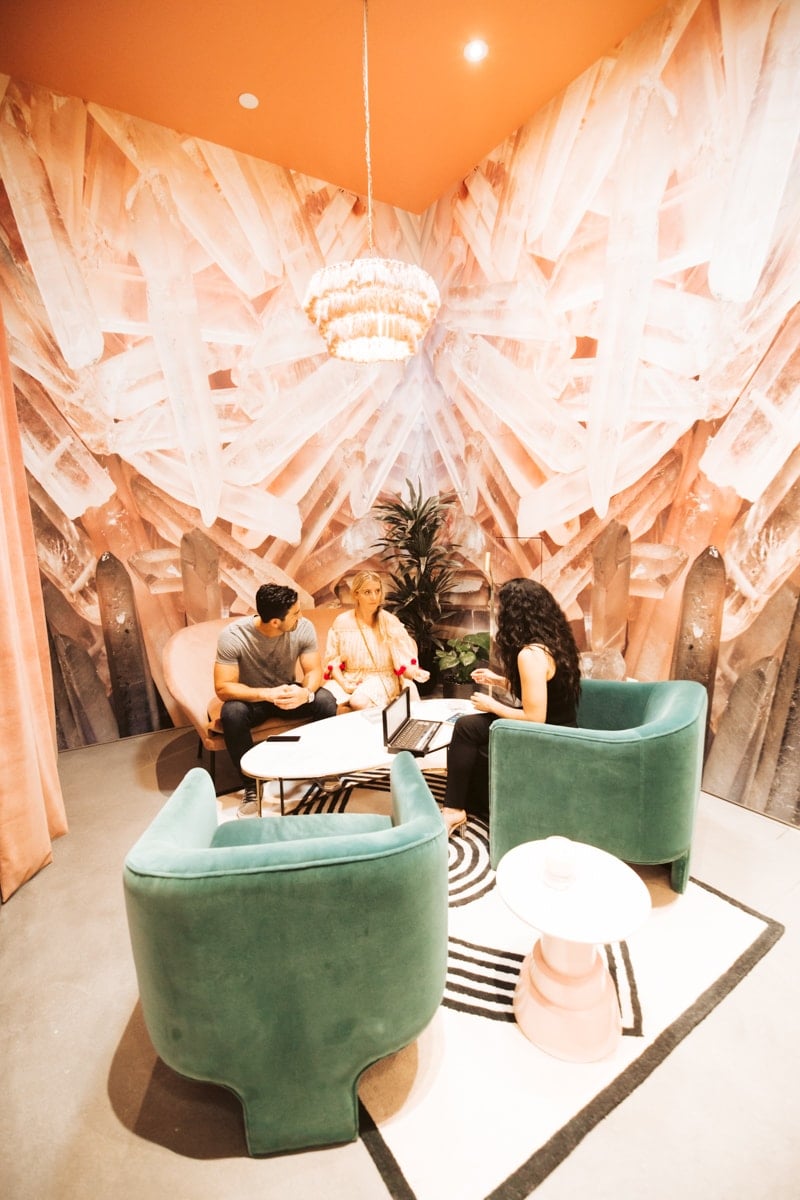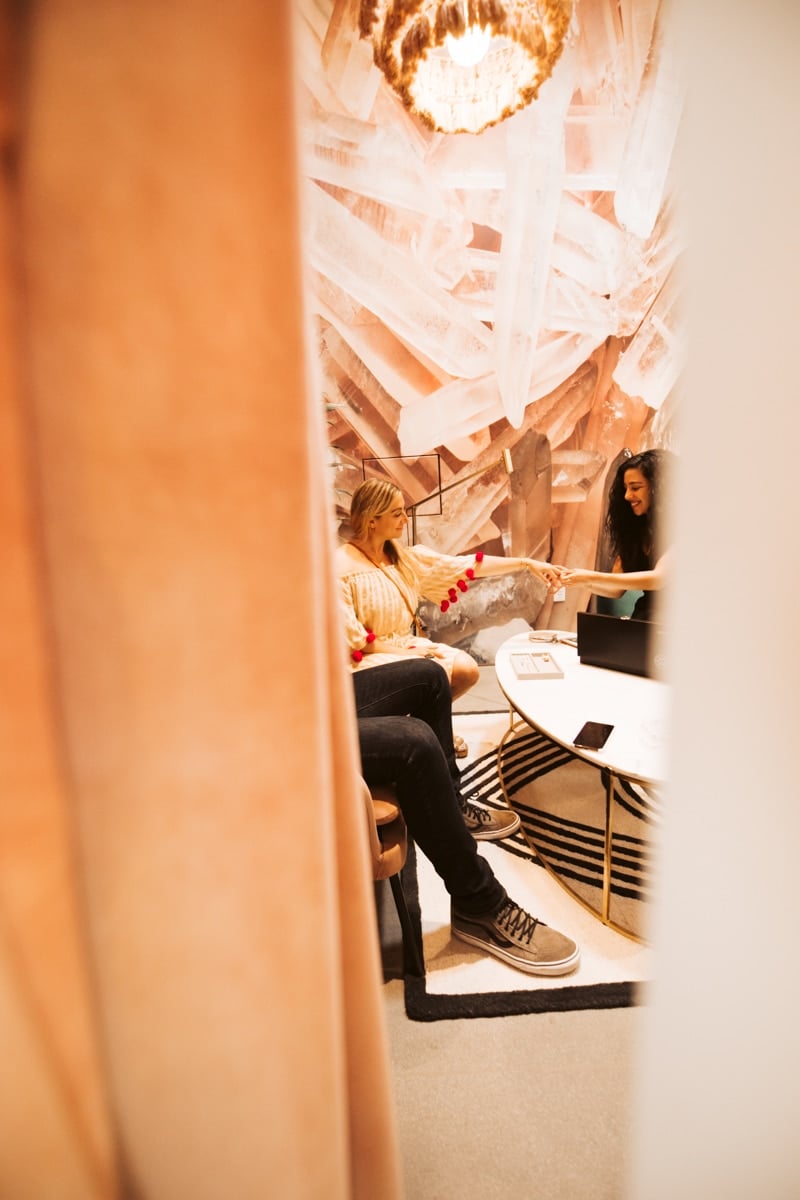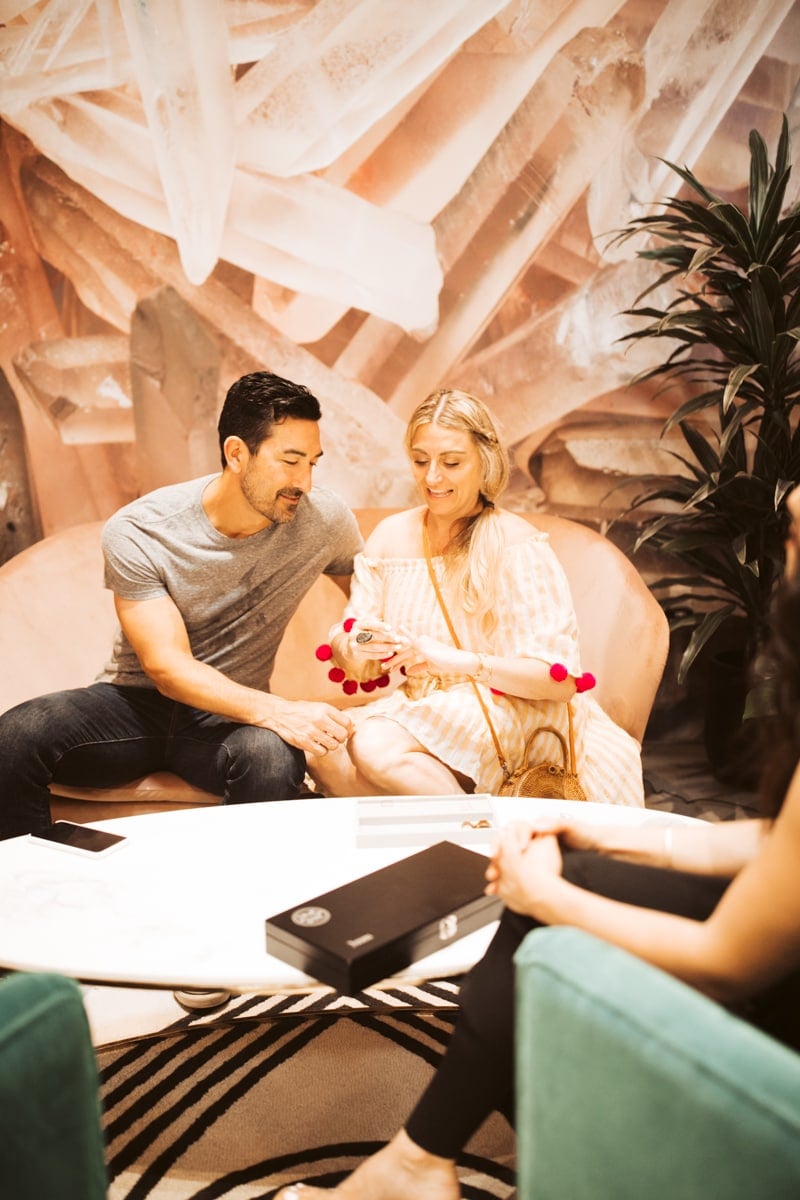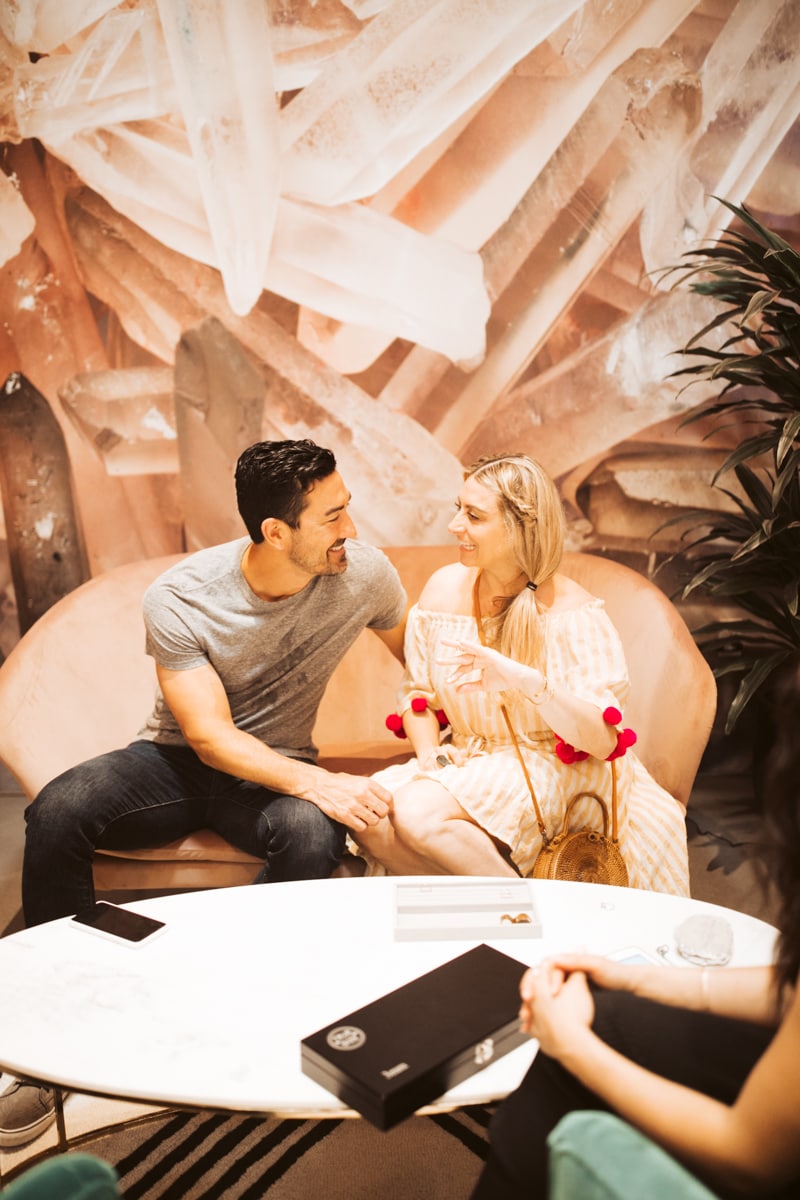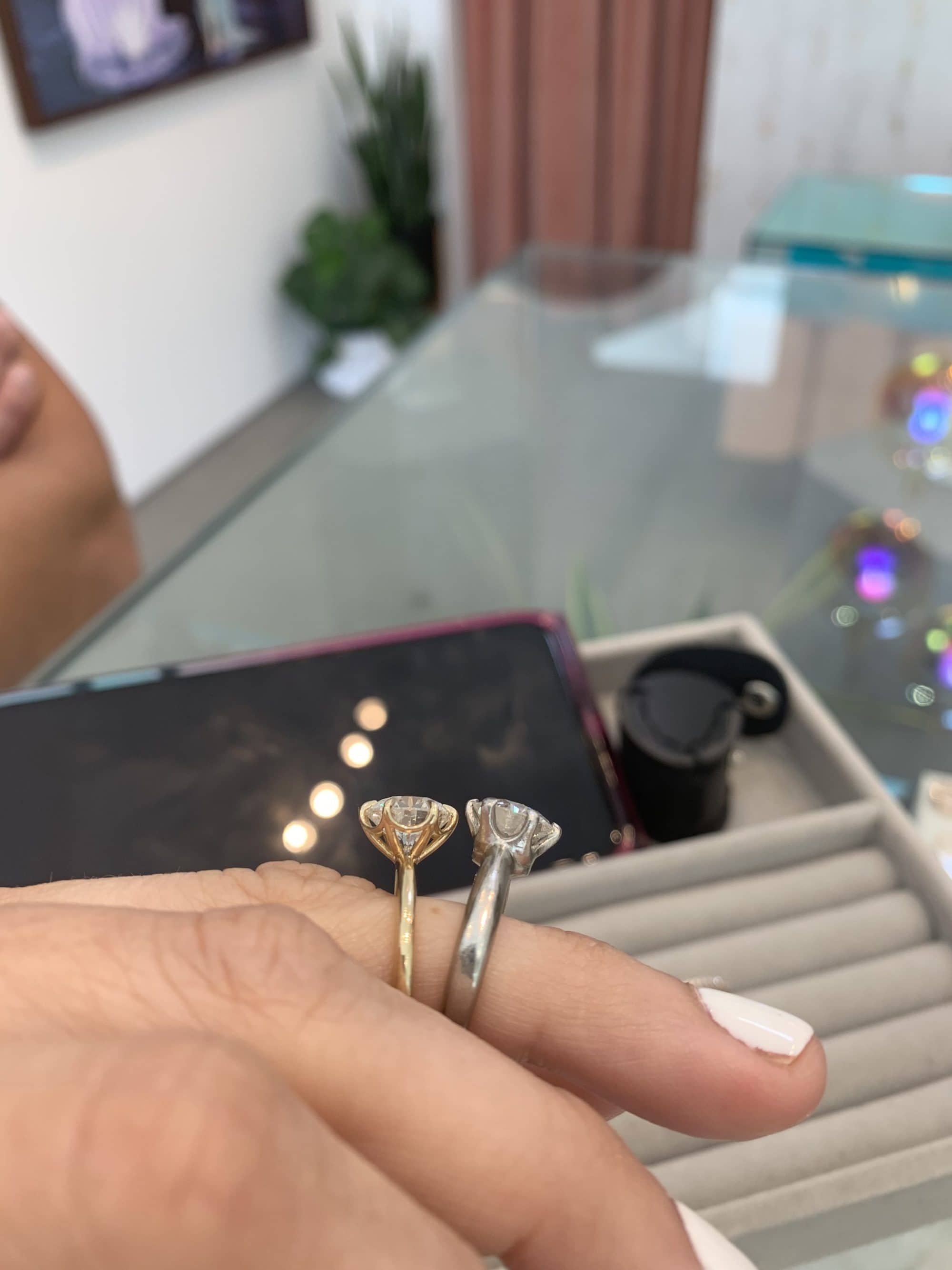 Why Upgrade When You Can Reset?
I suppose I could have hinted to Bobby that a new anniversary ring would be sweet, but that's just not me though! I am attached to the memories that go with my ring and I didn't want an upgrade—I simply wanted a change. And after seeing the final pieces, I can assure you Carrie Bradshaw would approve.
Marrow Fine Jewelry literally makes magic when it comes to resetting the heirlooms that you love. They worked with me to design a couple of stunning 1960s-style stacks. Yes, a couple. I couldn't choose just one. In fact, I ended up with seven pieces that I can mix and match. No judgment, please… I didn't want to be troubled with a decision I just wasn't prepared to make. I look at it as a new lease on a cherished, memorable stone.

---
Diamonds are the very hardest natural substance. The only thing that can scratch a diamond is another diamond.
---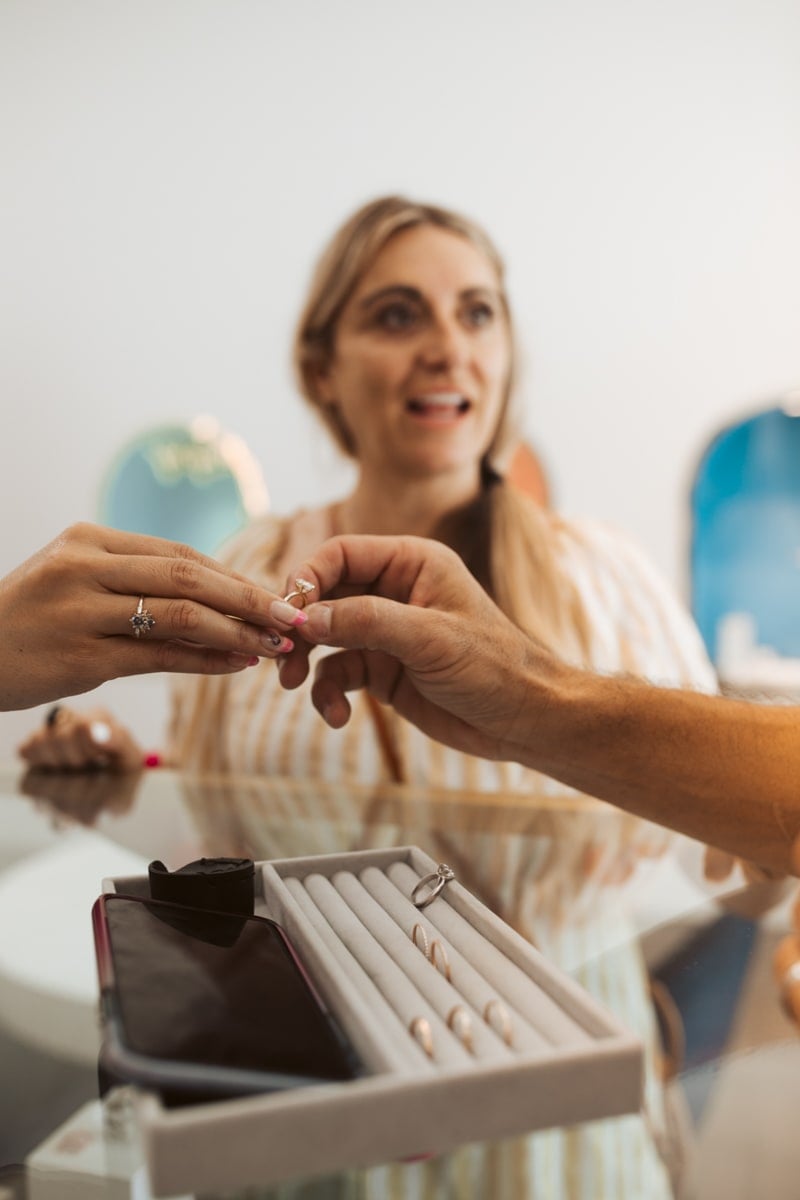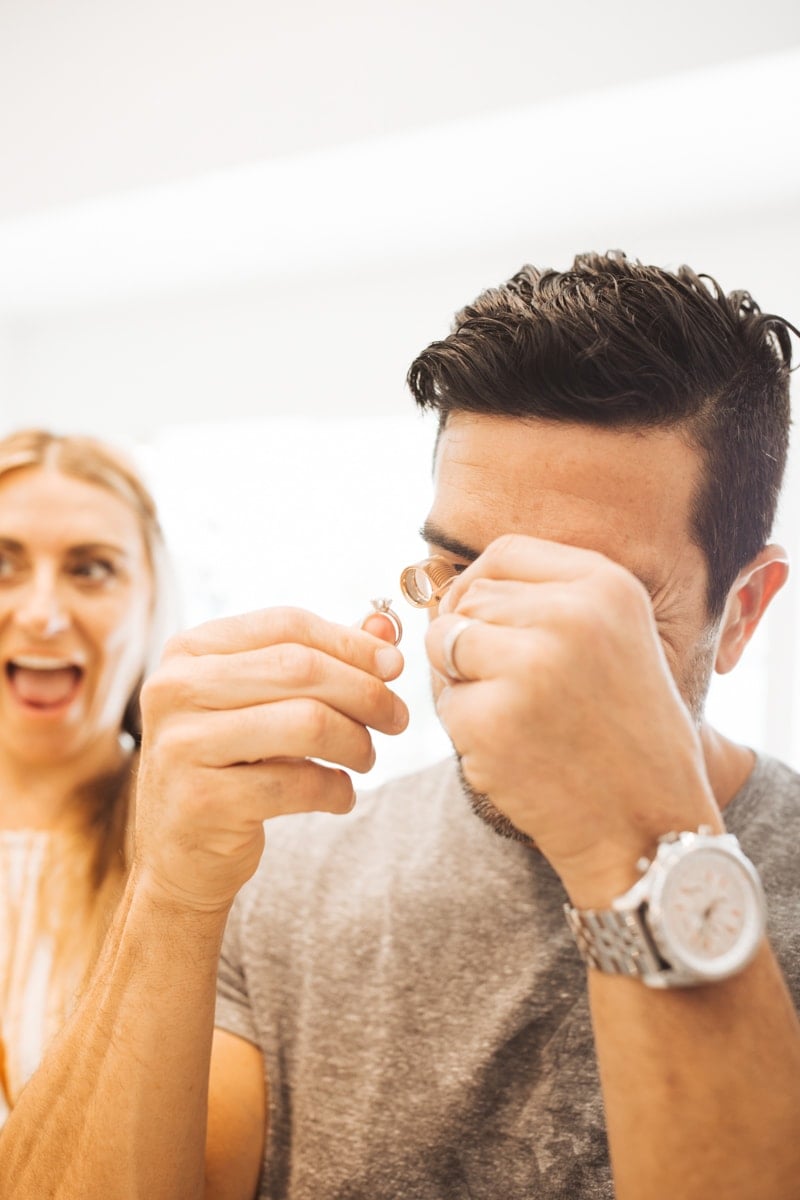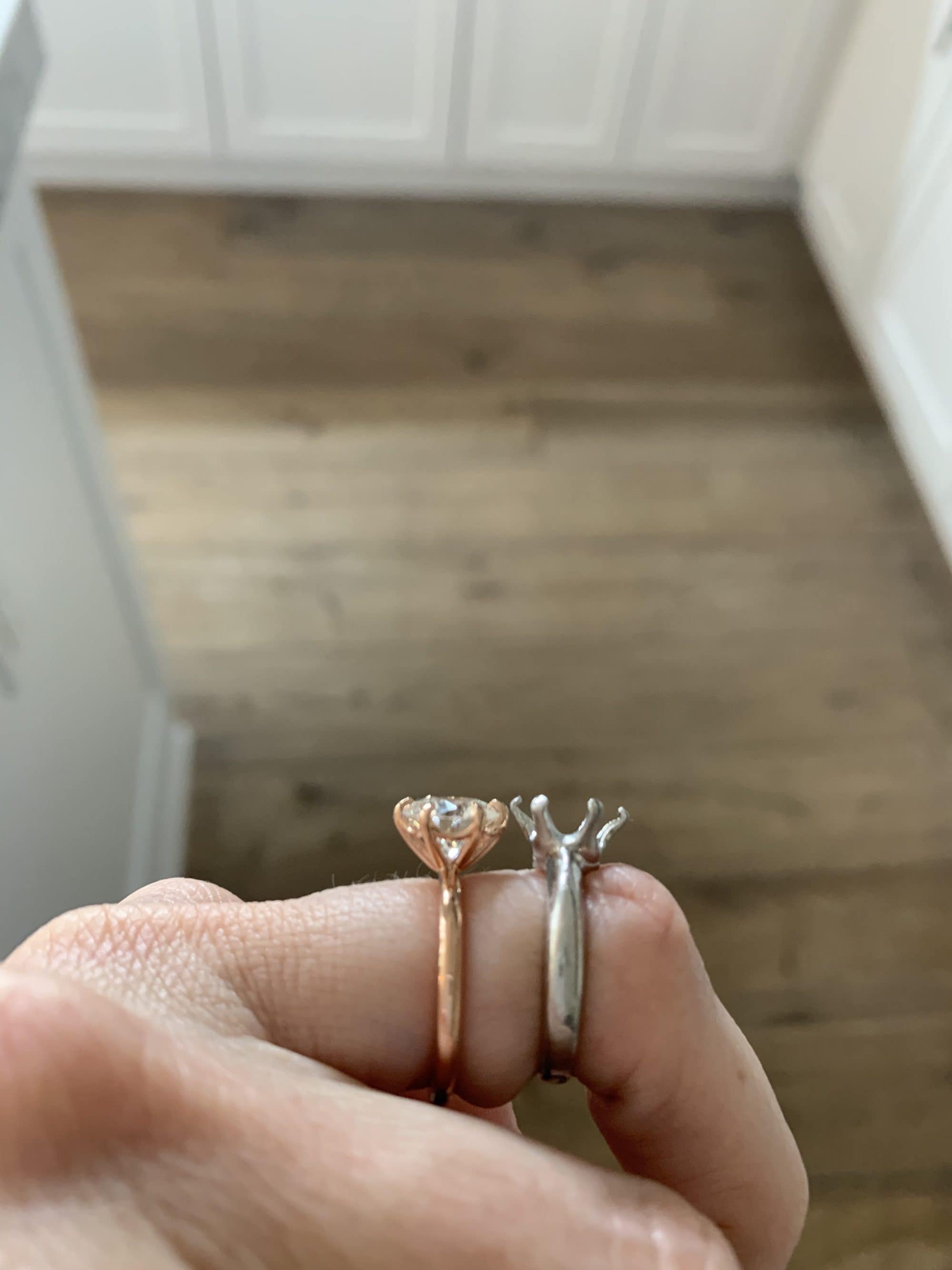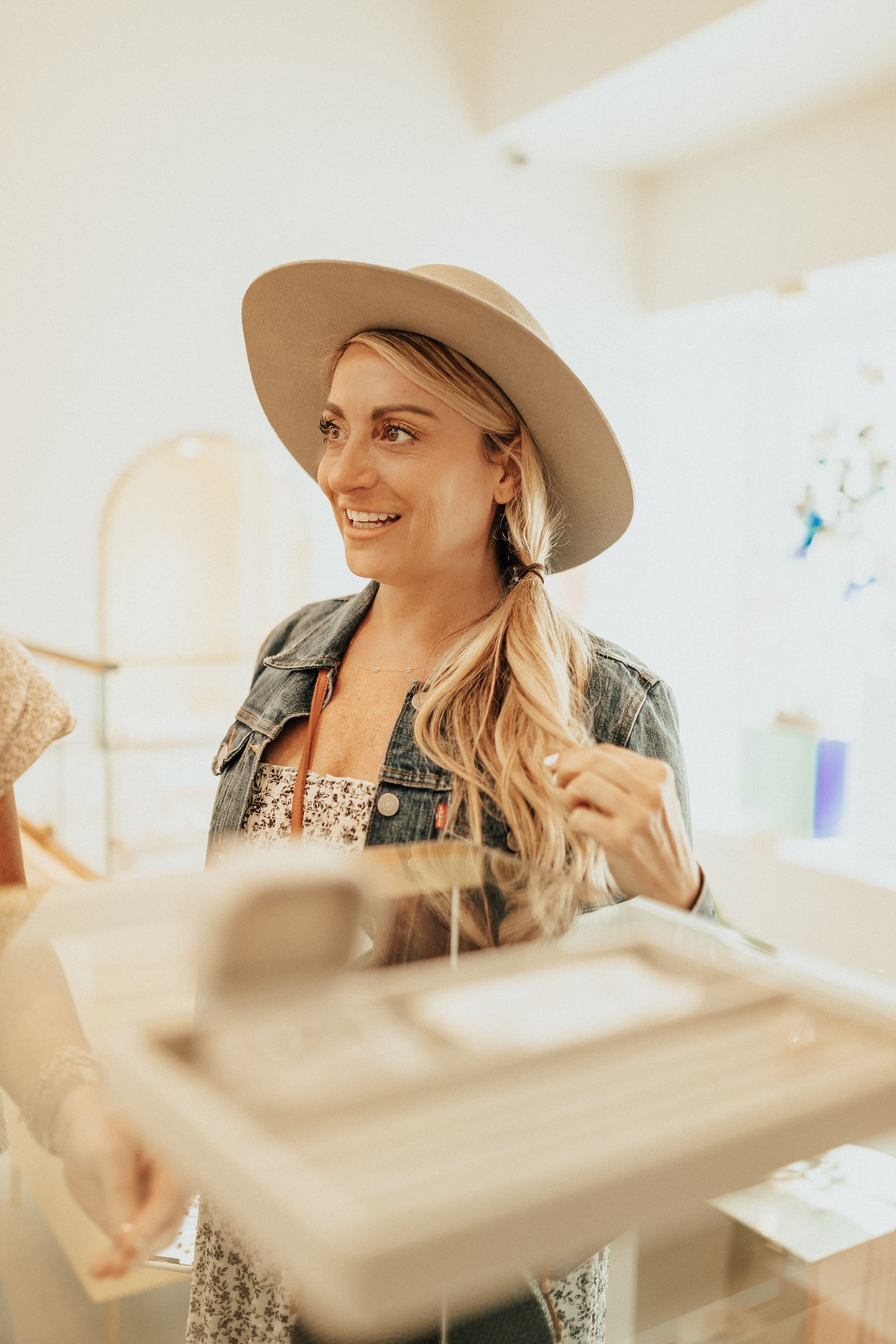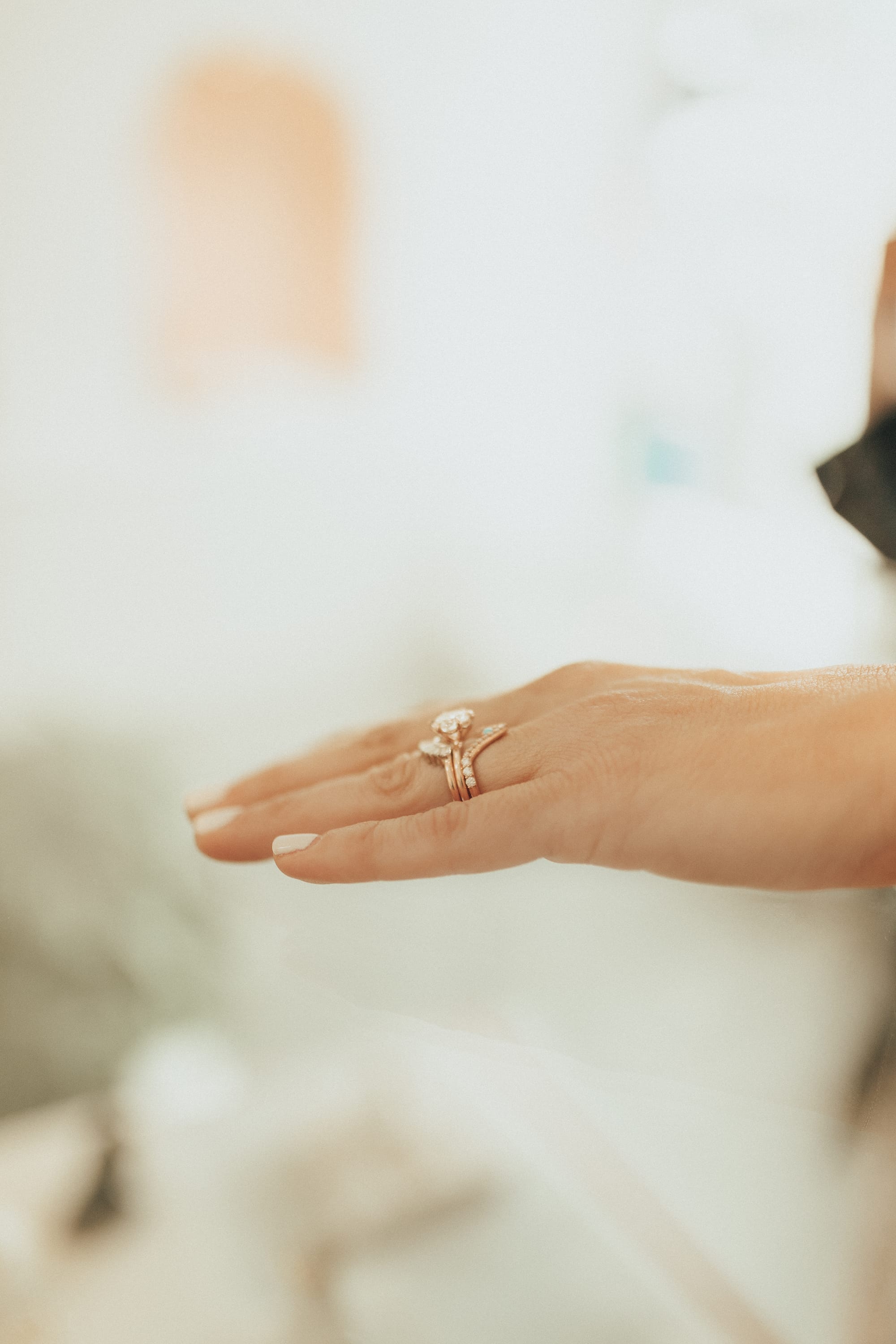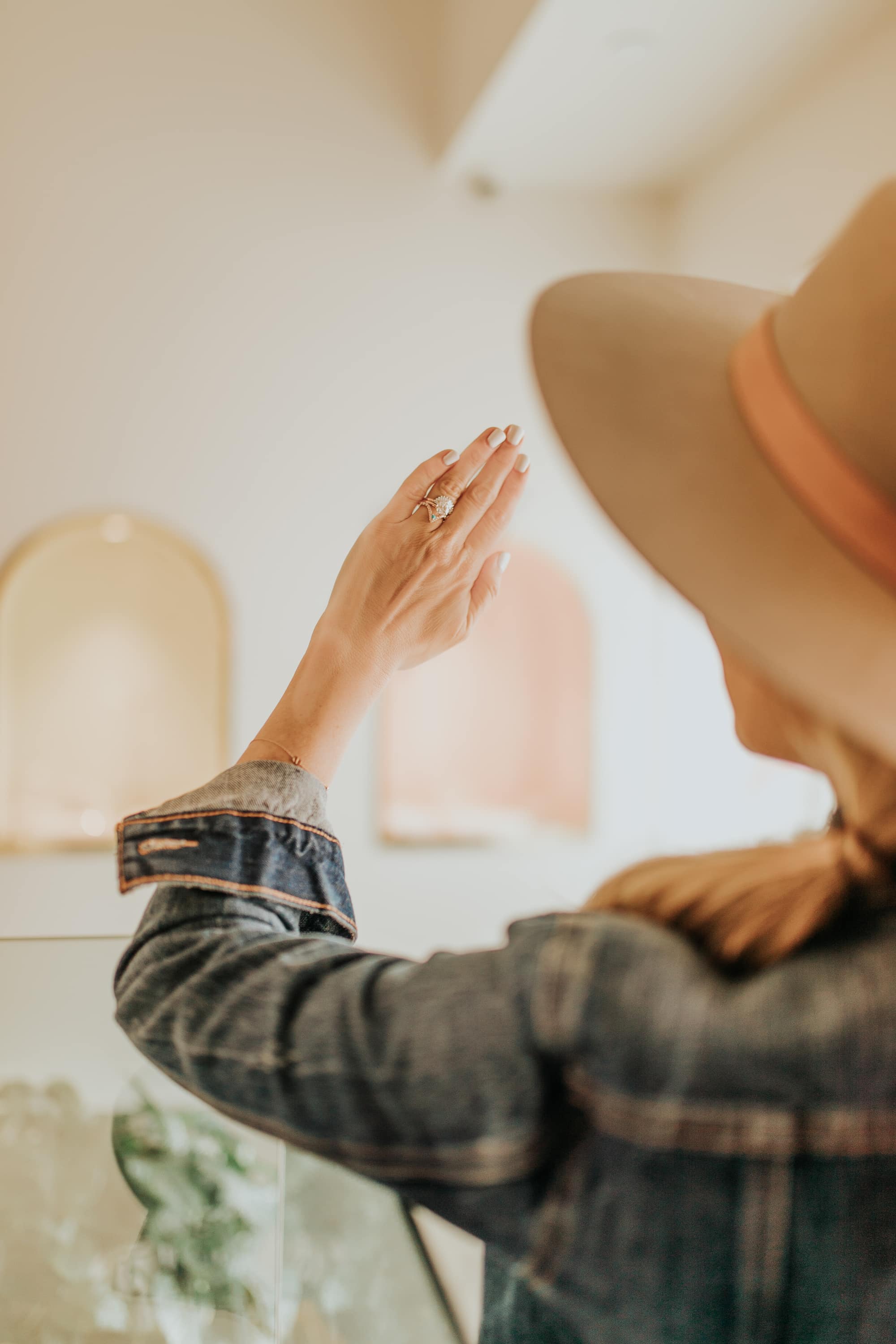 A Piece of Jewelry For Every Mood and Occasion!
 First, my diamond was reset in a 14K rose gold solitaire mounting that is dainty, delicate and feminine that crosses easily between modern and timeless. And of course, it's not called a stacking piece for nothing. I can combine it with a couple of different looks.
---
Ancient Hindus used diamonds in the eyes of devotional statues and believed that a diamond could protect its wearer from danger.
---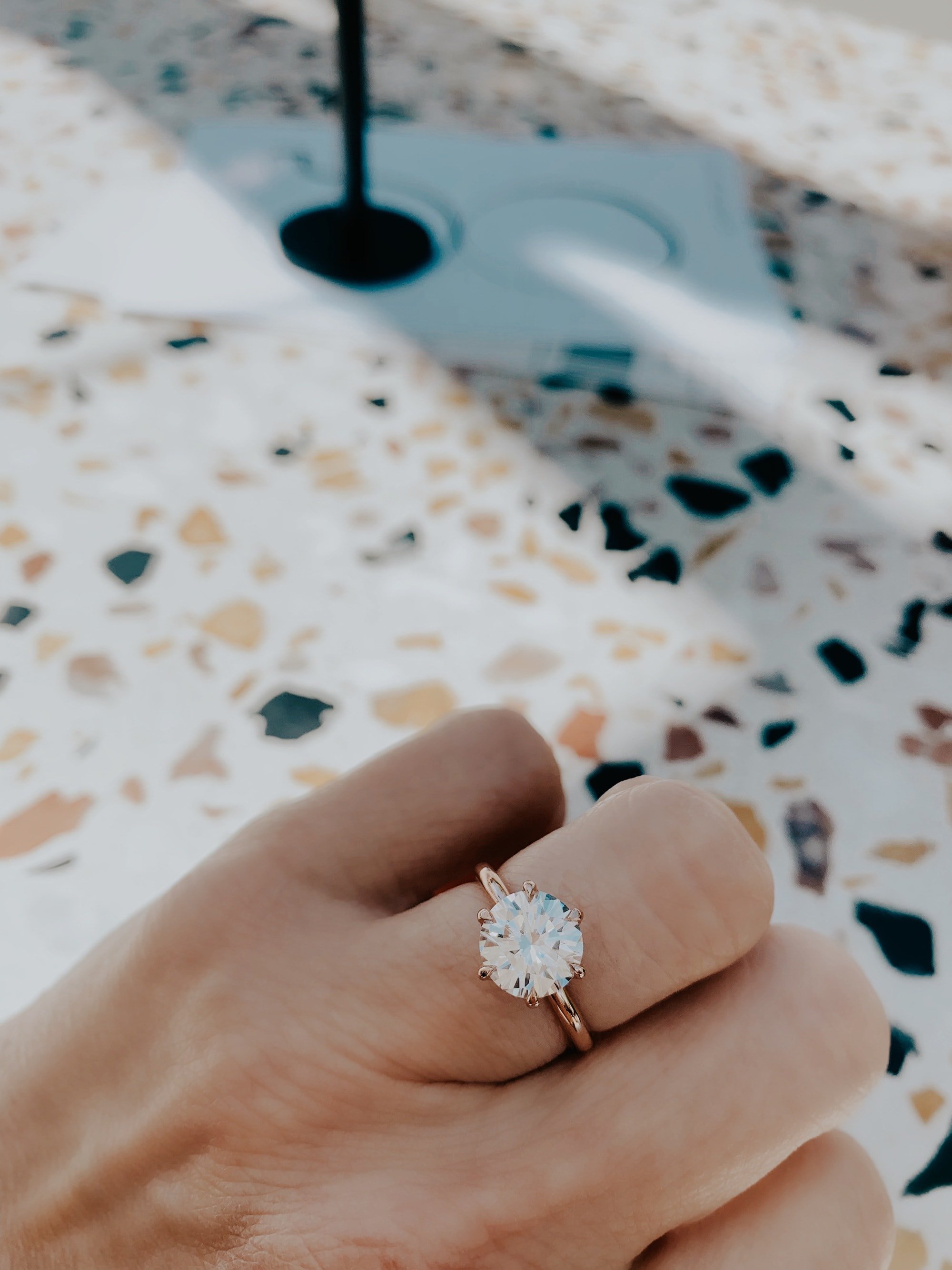 Aside from my primary ring, I can choose between two different stacking sets. Keeping the simplicity of my ring in mind, I have one set that includes two matching eternity bands in 14K rose gold with a round of beautiful white diamonds.
---
During the Middle Ages, diamonds were thought to have healing properties able to cure ailments ranging from fatigue to mental illness.
---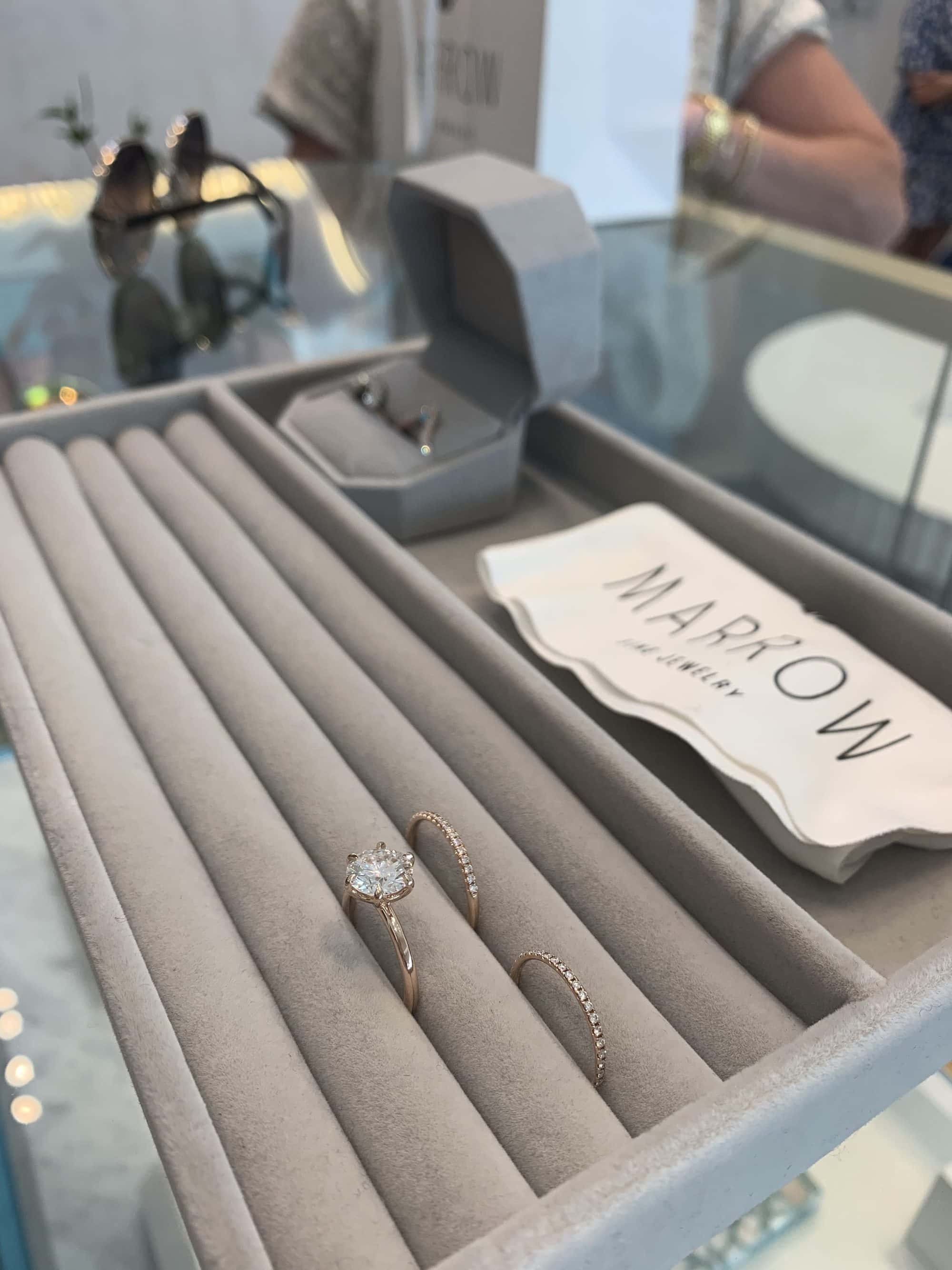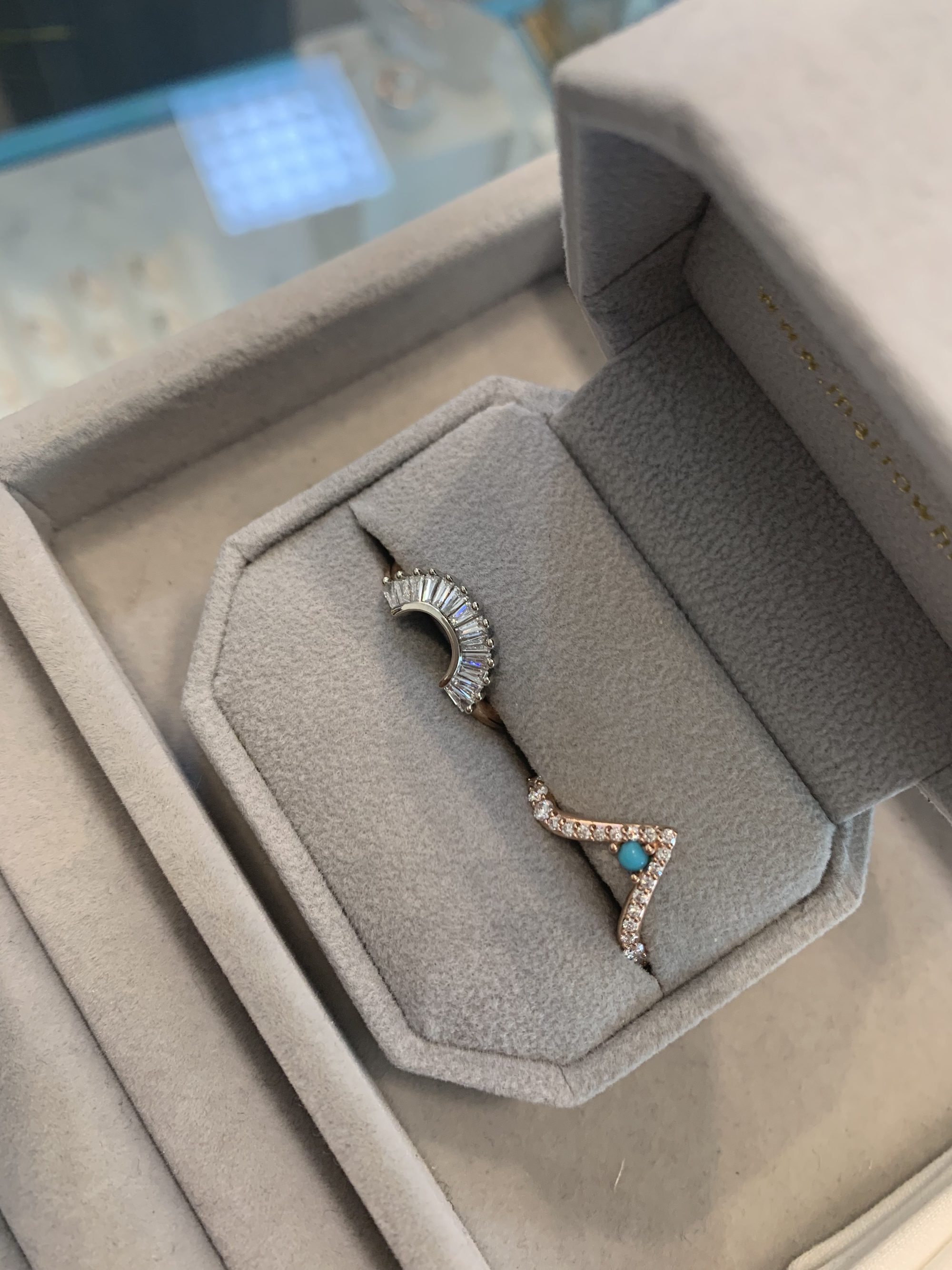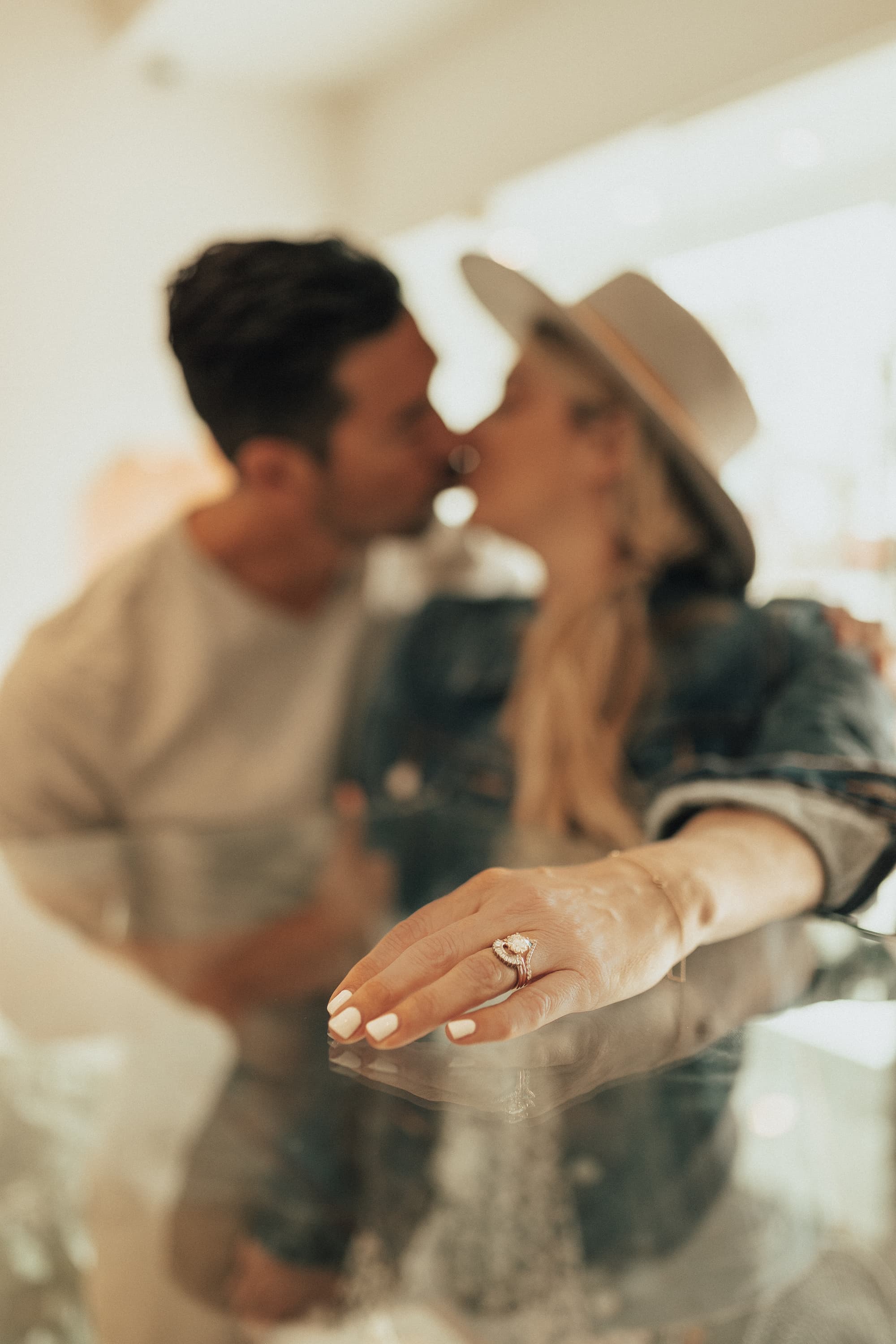 Then when I feel like amping it up again, I can choose my second stacking set that includes a bohemian-style white diamond oval ballerina jacket. What a fun vibe! The engagement ring is framed by the Divine Triangle band with a hint of turquoise for a bit of Sleeping Beauty magic. Look at how sparkly it all is! I'm in love—almost as much as I'm in love with my Bobby.
---
The largest diamond ever discovered was called the Cullinan diamond and weighed in at 3,106 carats, or 1.33 pounds.
---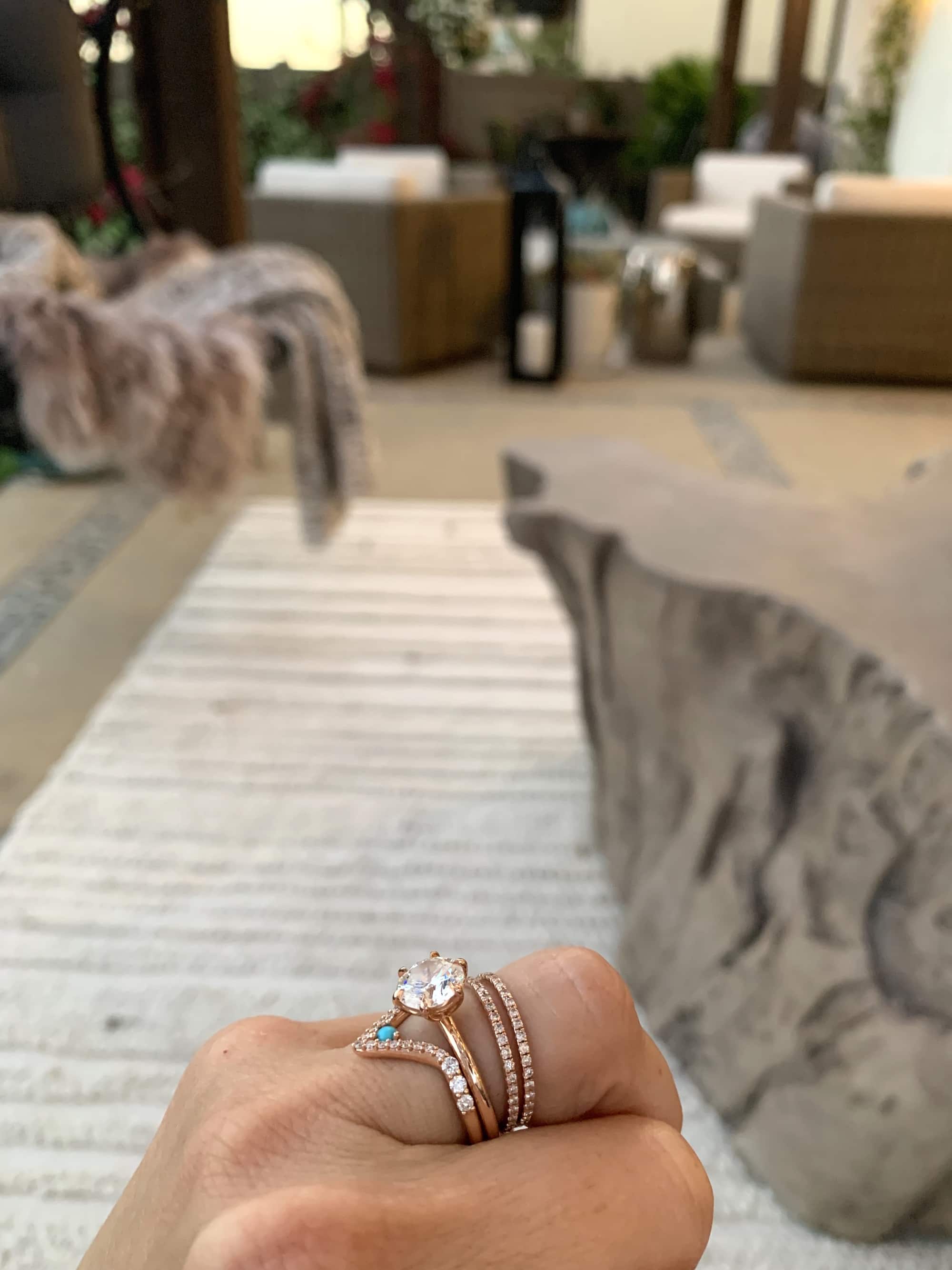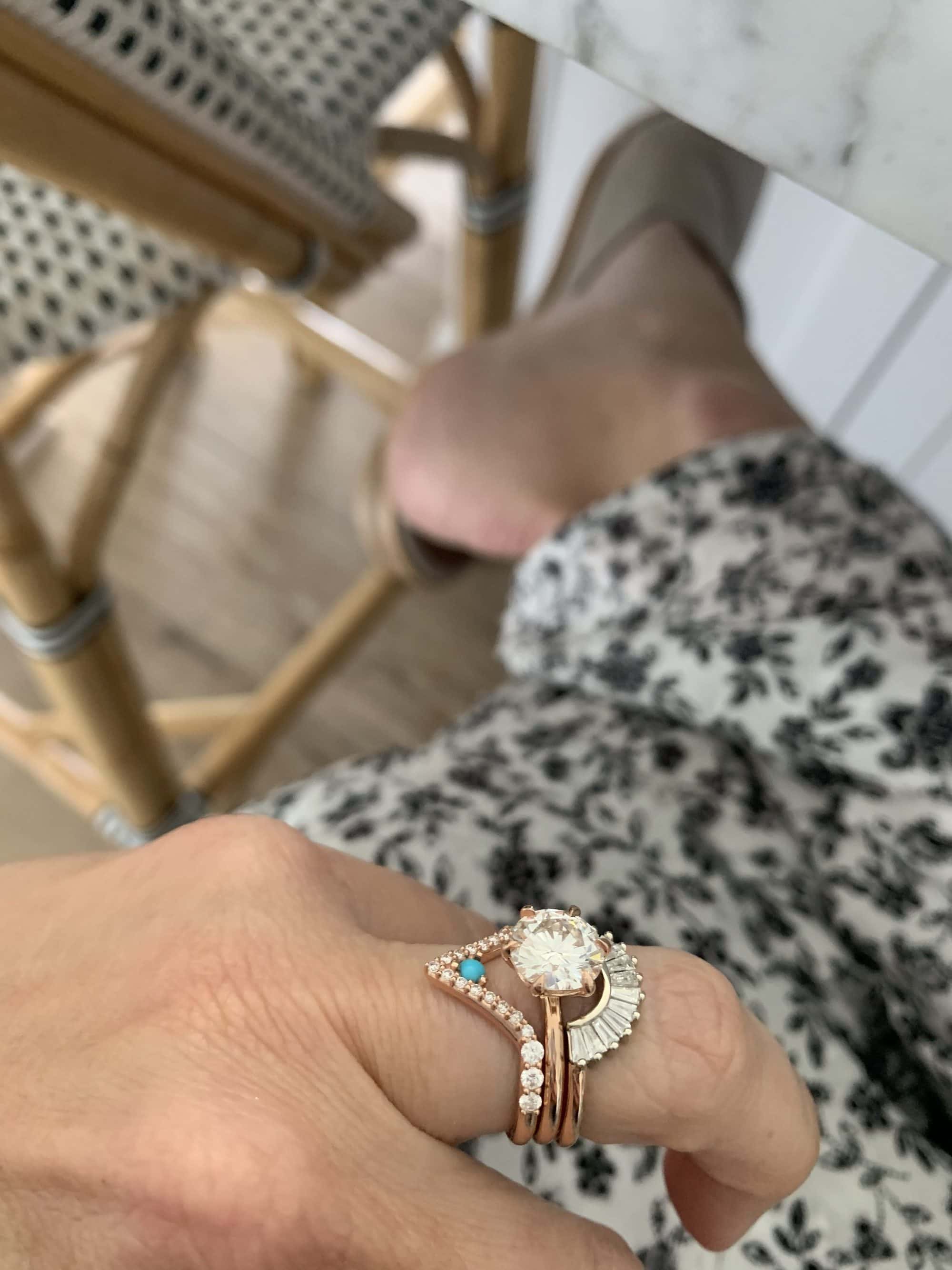 The Magical Process
Okay, so maybe the process isn't literally magical, but I can attest that Stephanie and her team at Marrow are, in fact, magic makers. Seeing as though you can't just rip your diamonds out of their original setting, they take great care and precision. Marrow's master jeweler uses extreme heat and a delicate hand to pull back the original prongs and then extracts the stone without damaging its beauty or integrity. Then, the diamond is cleaned up for maximum sparkle like it did on day one—you'll swear it's a brand new stone! After some measurement and digital renderings, you get to approve the final piece before it's even made. They even use 3D printing technology to ensure you get exactly what you want. How insane is that?
After that process, the actual piece is made, and in just 4-6 weeks your unique, personalized, beautiful setting is ready for you to wear and stare at all day, every day!

---
Diamonds form about 100 miles below ground and have been carried to the earth's surface by deep volcanic eruptions.
---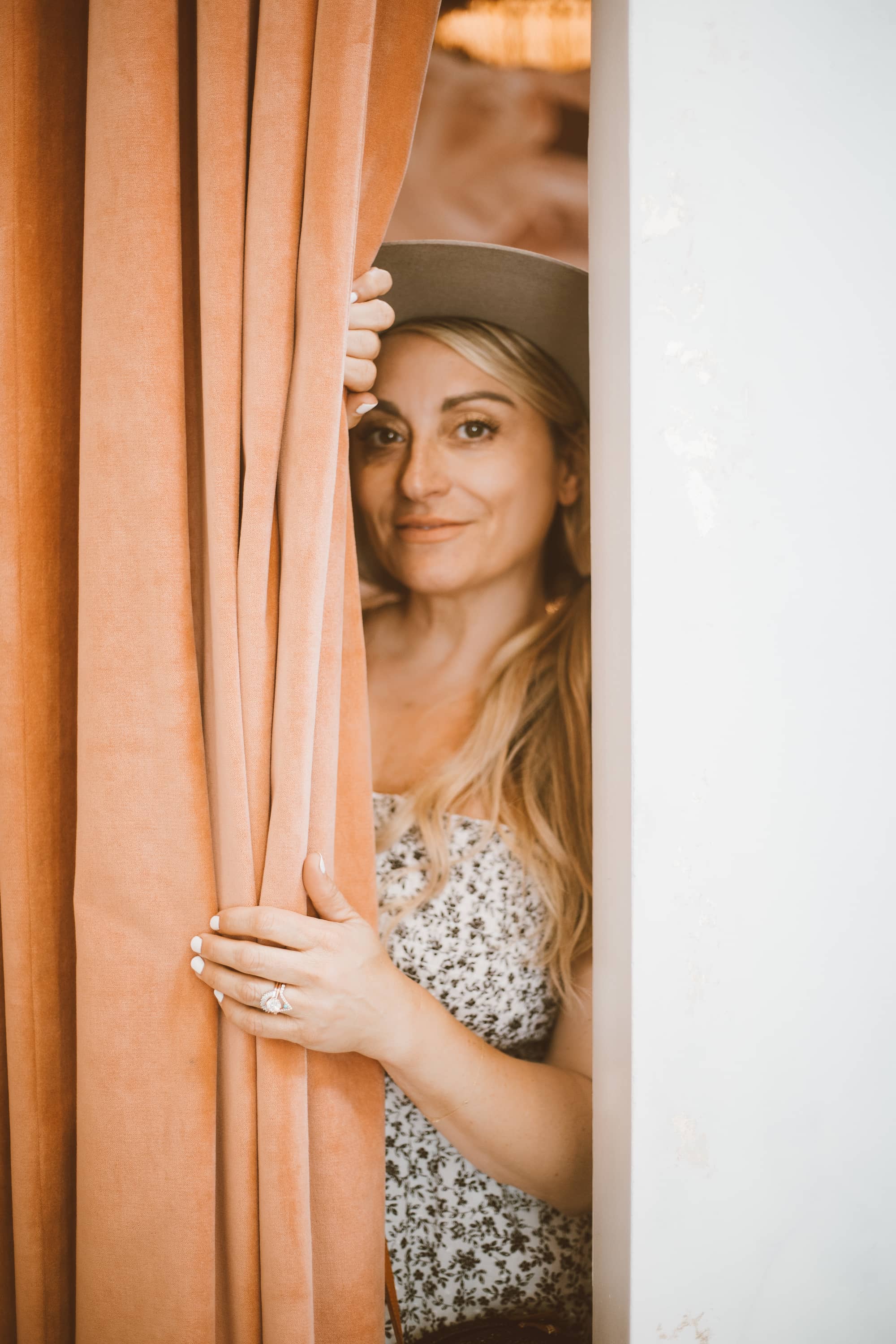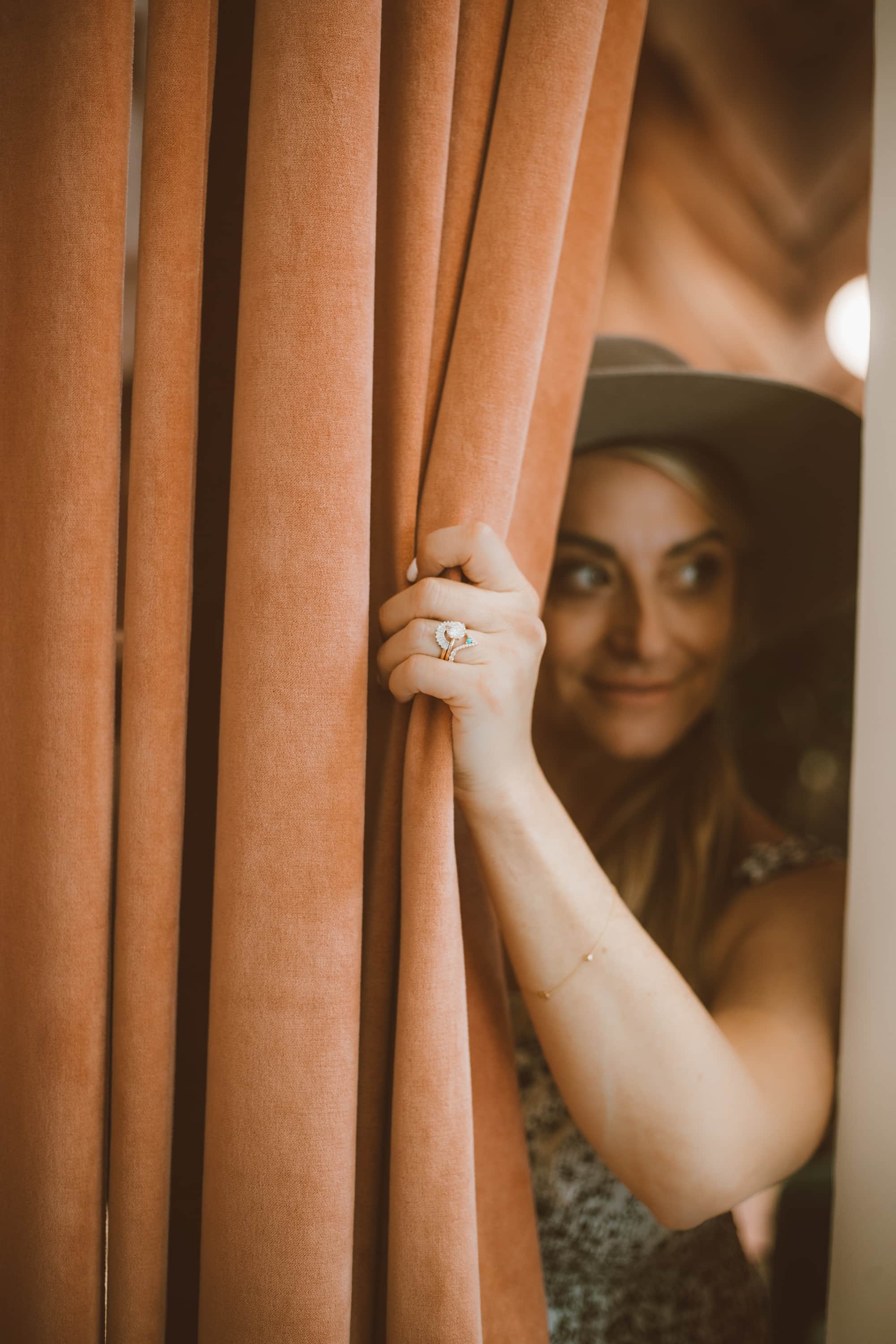 Born From Passion
Marrow Fine Jewelry actually started as a passion project when their creative designer, Jill Sassone, wanted to rework an heirloom piece of jewelry from her grandmother. Although heirloom redesigns are still a big part of what Marrow does, they have expanded to include these amazing one-of-a-kind designs, custom pieces, and stacking varieties to create pieces that really suit YOU.
---
The word diamond derives from the Greek word "adamas," which means invincible or indestructible. 
---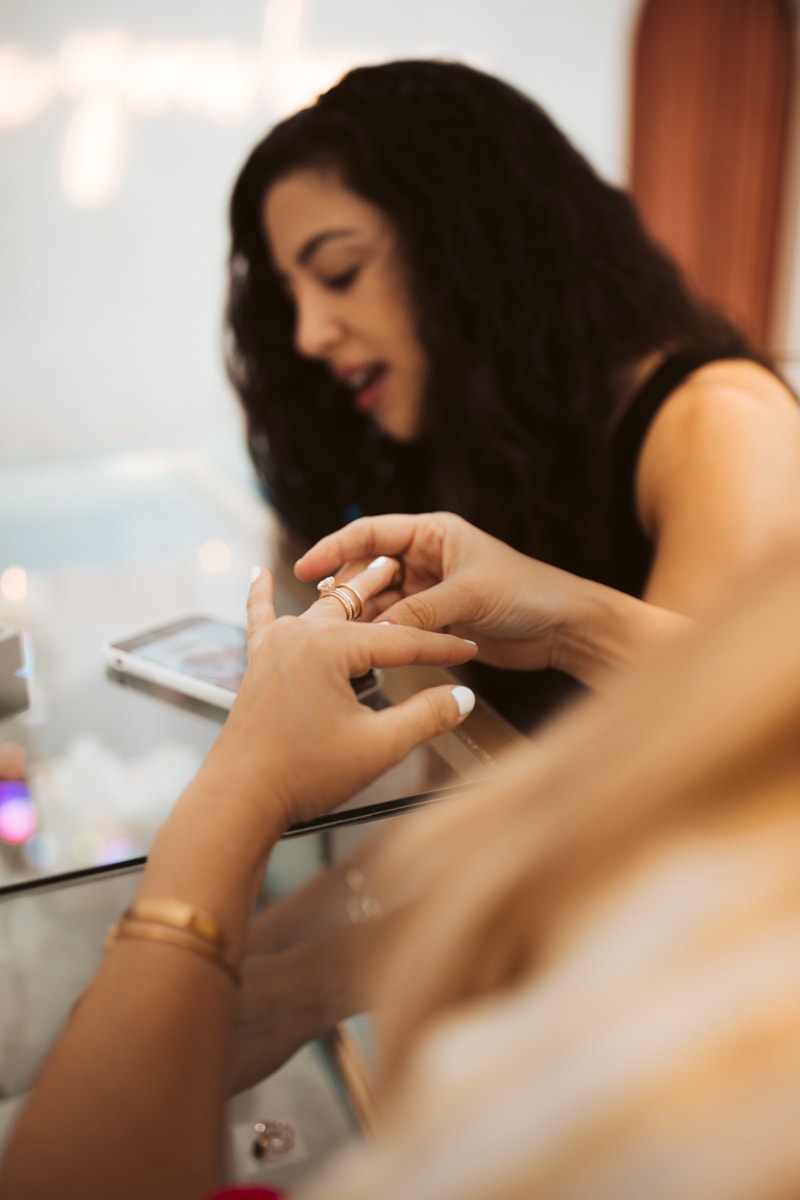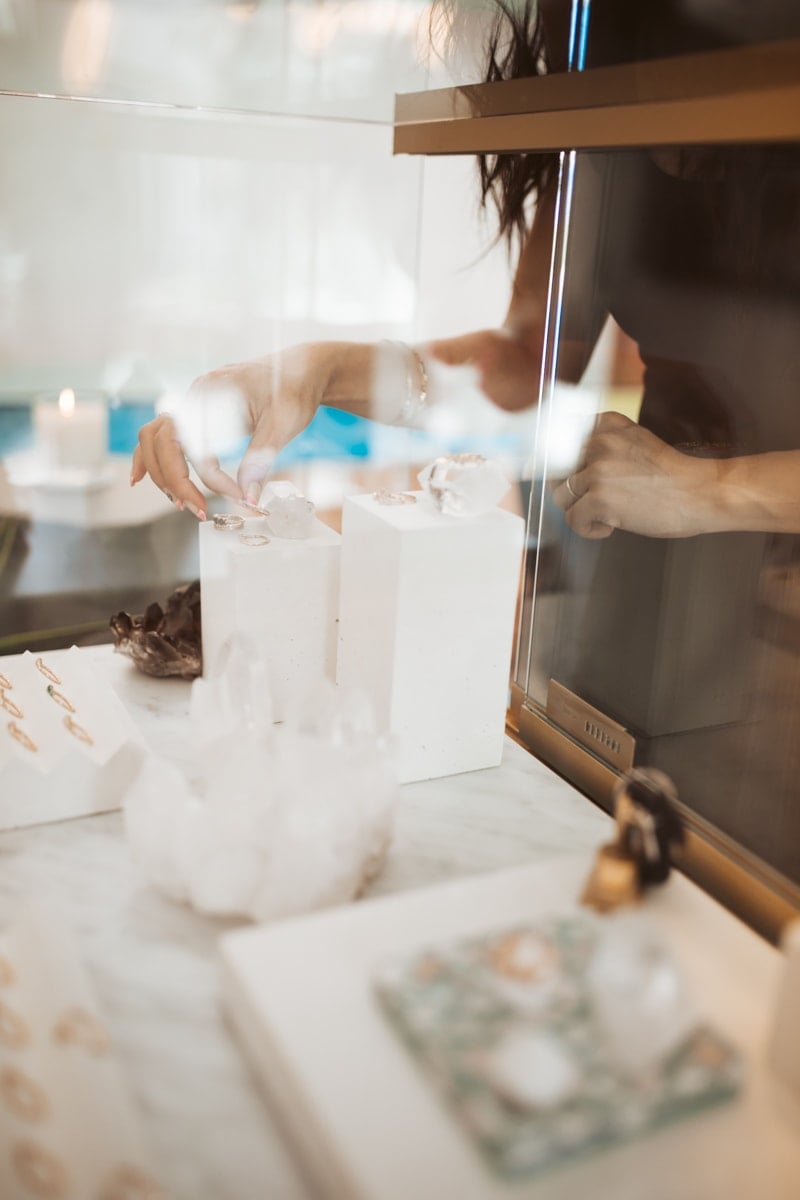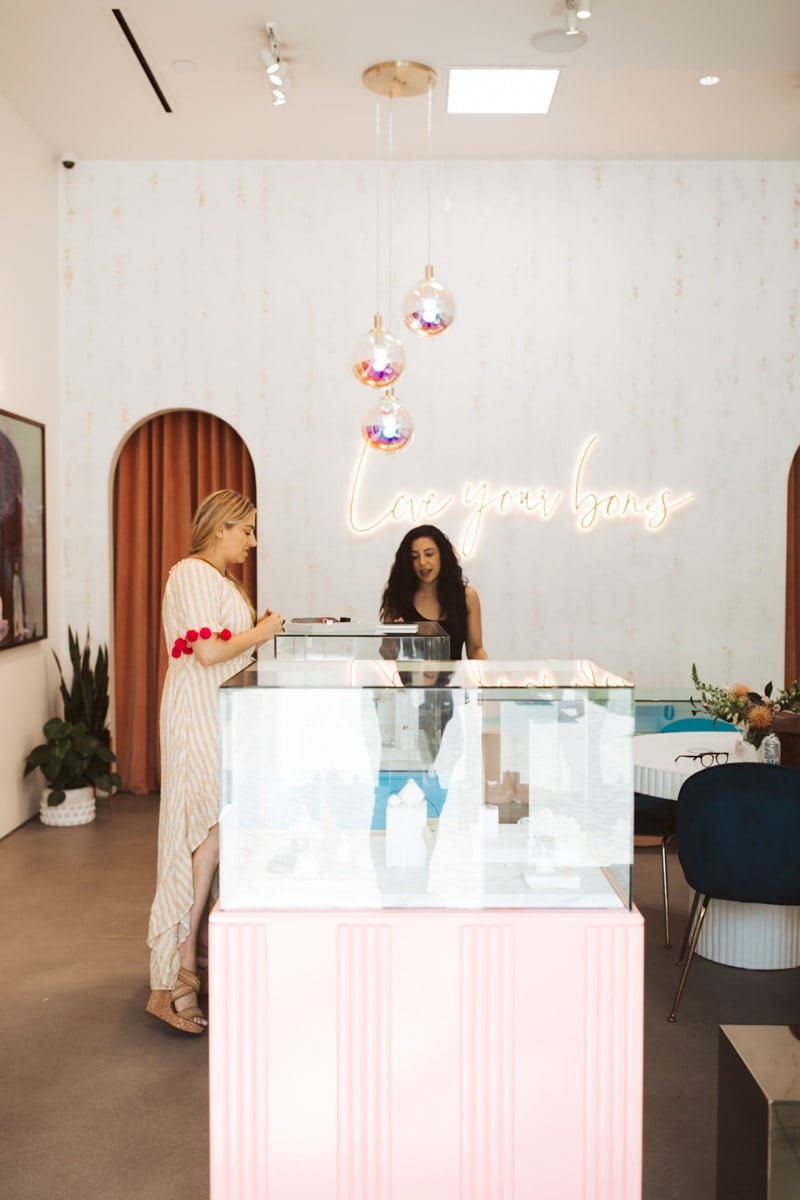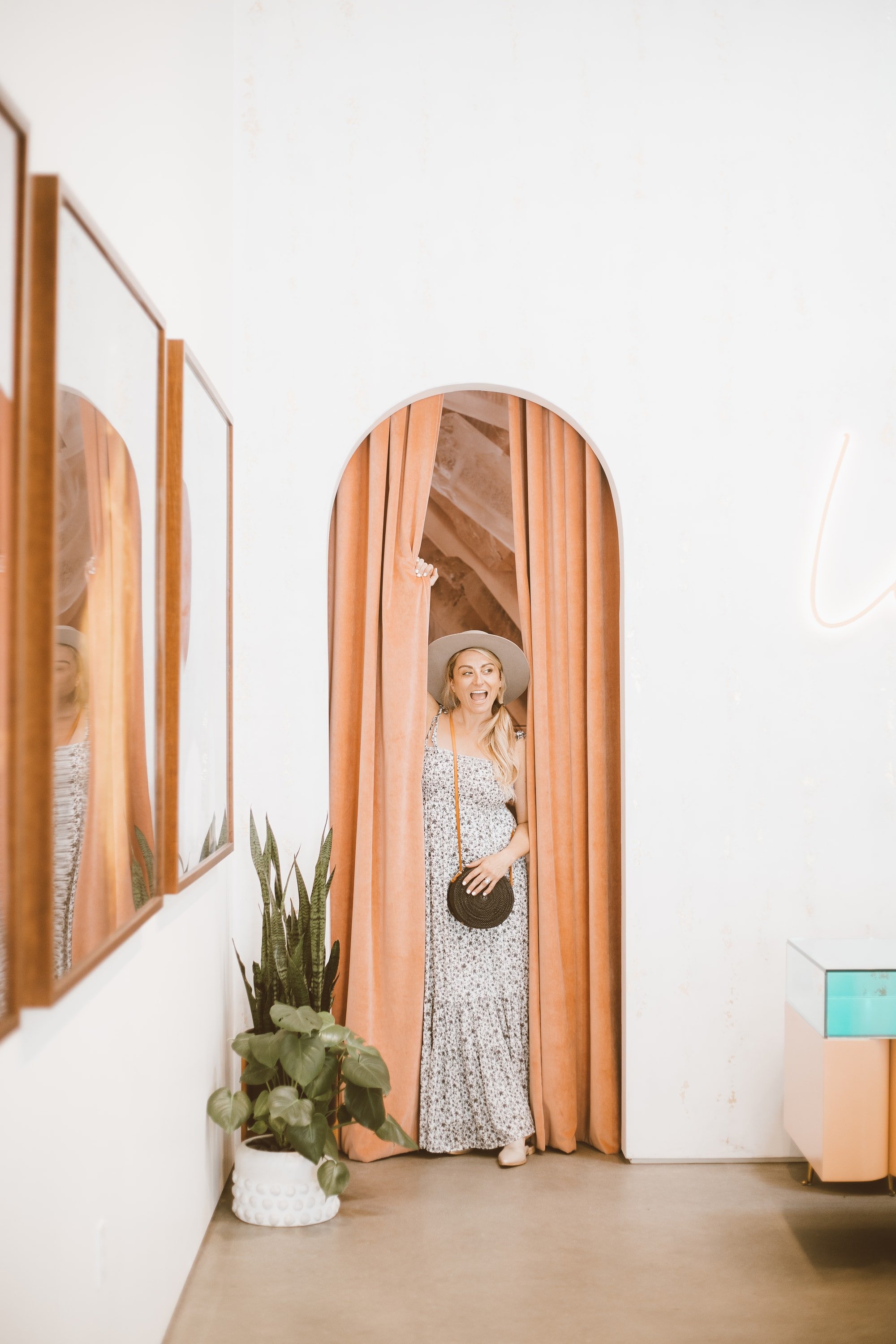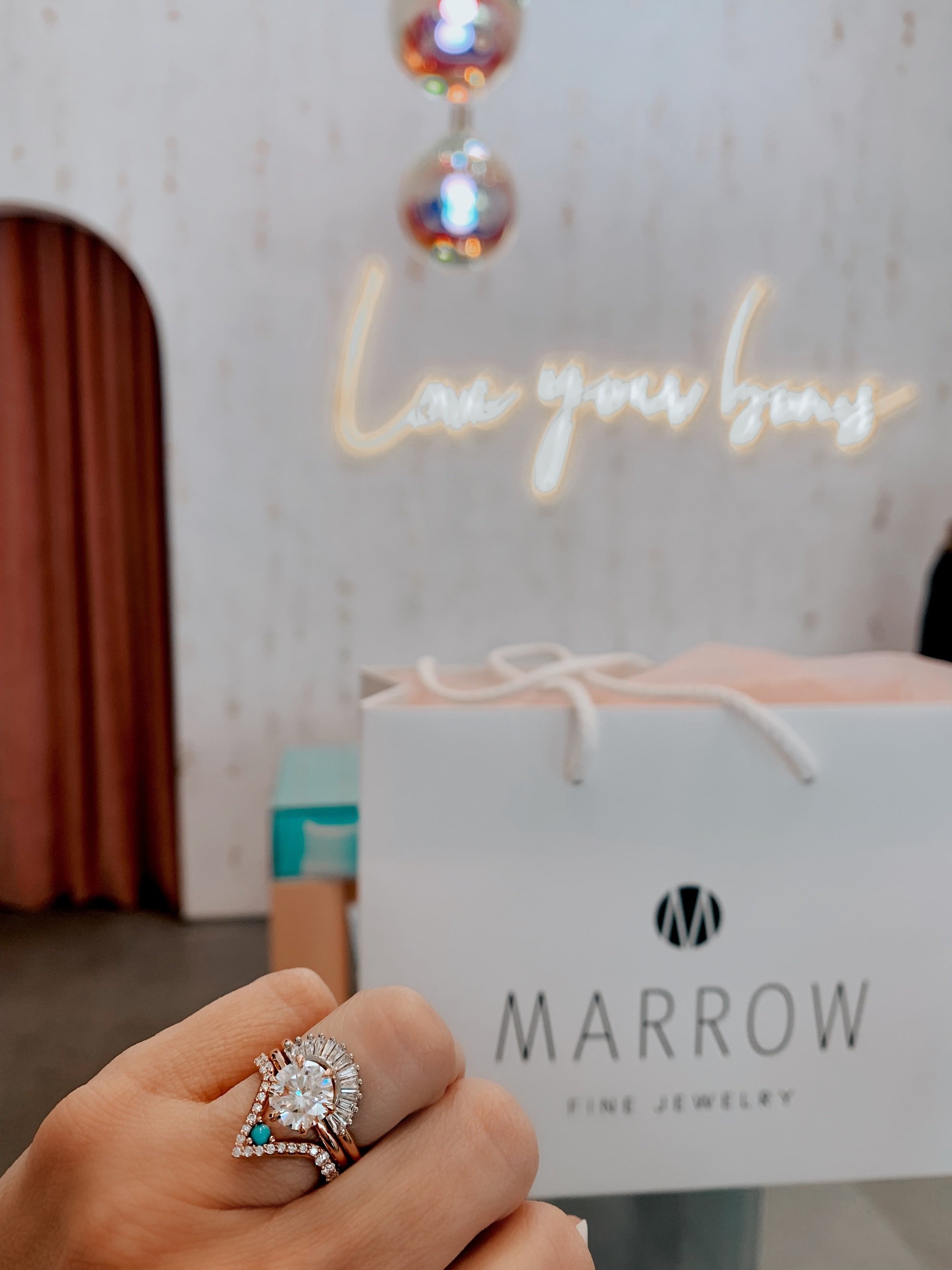 Overjoyed
I can't begin to express the joy my new wedding stack brings! I loved my ring as it was because it was from Bobby and that was what mattered most. But it's so exciting to have these new pieces that reflect my style today, with so much fun and flexibility. Whether it's based on my mood or my #OOTD, I can switch it up, while still holding on to the integrity and memory of my engagement ring. As the years go on, and seasons change, Marrow will likely remain a staple in my jewelry box. And who knows, like Elizabeth Taylor, maybe I'll decide that seven isn't enough, and continue my love affair by romancing my stone yet again.
---
There is evidence that diamonds were being collected and traded in India as early as the fourth century BC.
---
You May Also Like
Our Favorite Date Night Spots Around San Diego
Date With Danielle: Shopping at SoHa Living
Tips for Parenting In Style...
Never boring, always awesome. Keep up to date with the latest from City Girl Gone Mom.