This year I've been all about self-care. As a mom of four, it's very easy to get caught up in the day-to-day grind of always putting my kids, and their needs, first. Sometimes, I have to remind myself that it's okay to put mom first, too! Celebrating my body and treating myself to the things that make me feel good has been integral to my overall mental well-being and happiness. Of course, treating yourself looks different to everybody and doesn't always mean superficial changes — but I'm also a huge proponent of doing what makes you feel your best, no matter what. That's why I was so excited to try the AirSculpt procedure at Elite Body Sculpture.
Elite Body Sculpture is a one-stop shop for specialized body rejuvenation. I've been so obsessed with their AirSculpt procedure, which takes body contouring to a whole new level with personalized, expert results. I wanted to share my AirSculpt before and after experience in case any of you were considering it — and even include a special code for when you're ready to book your treatment!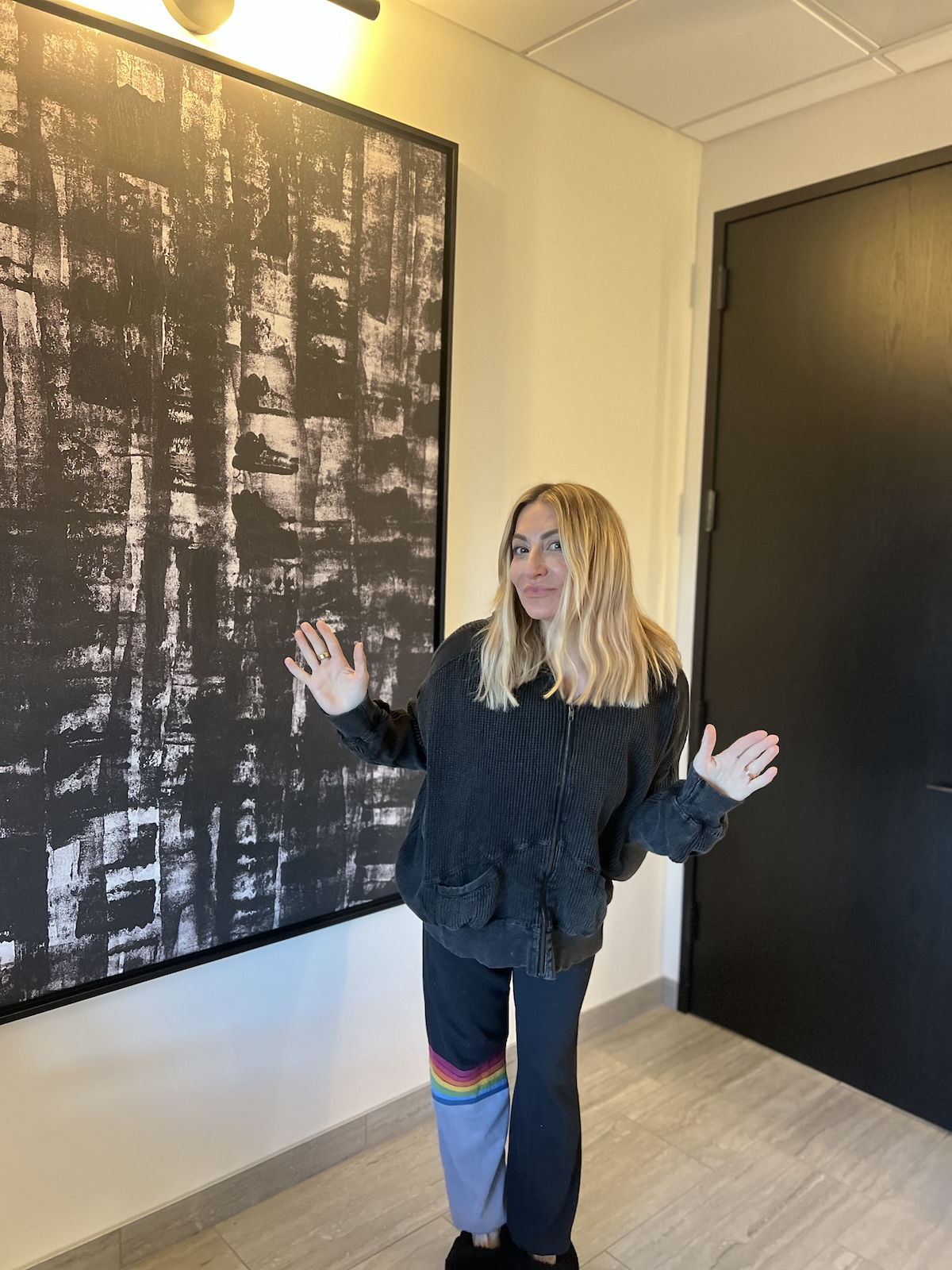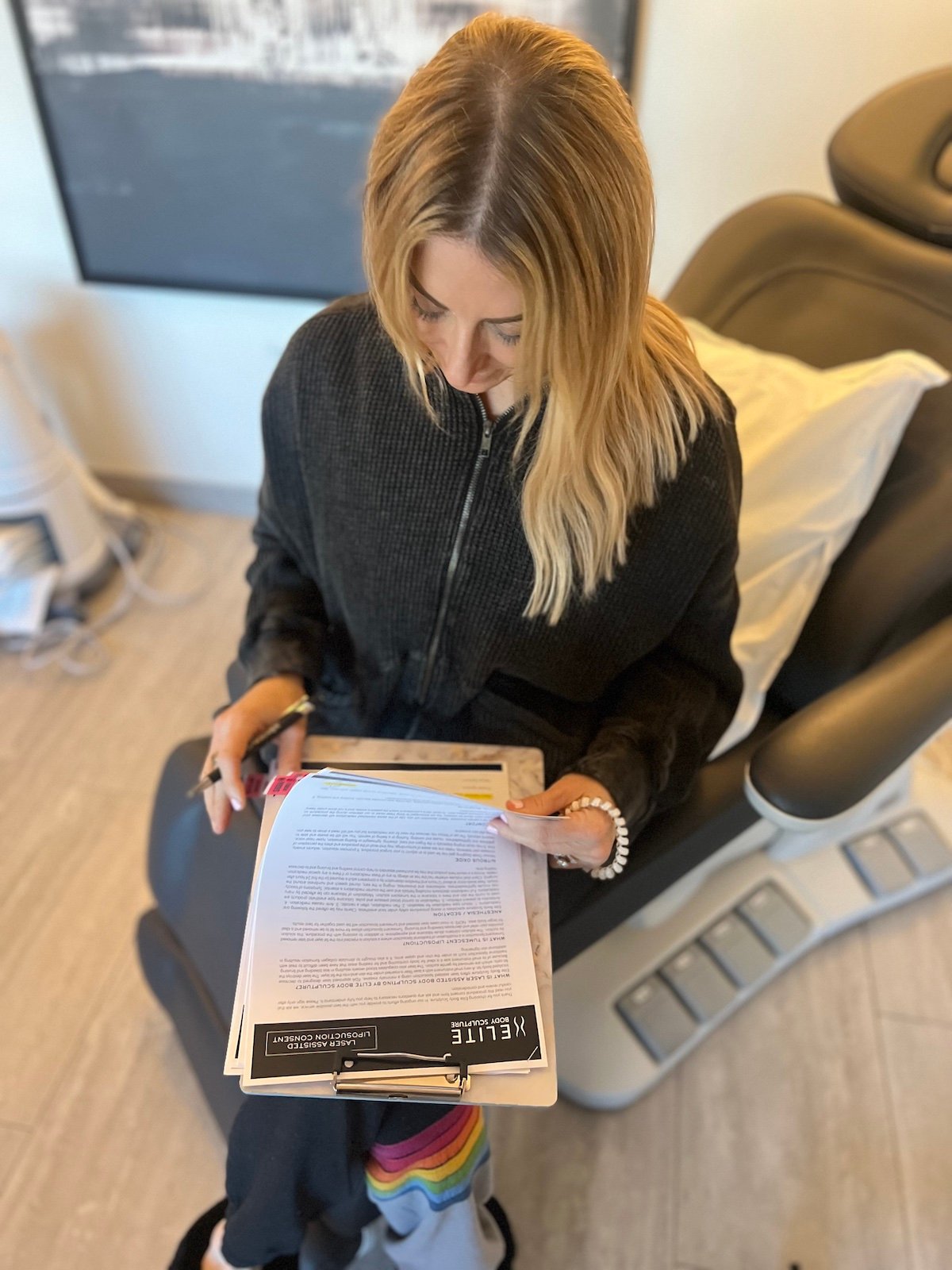 Considering My Target Areas
Despite regular exercise and movement, my stomach, back, and arms have been lifelong issues for me. And after almost a decade of pregnancies, I've struggled with the extra skin and fat that comes along with that. I've learned to embrace these aspects of my body, and I am so proud of the "battle scars" it takes to bring life into this world, but I've always been curious about treatments to help minimize them. I knew I did not want to go under general anesthesia or be cut open with a tummy tuck. So when I found out that Elite Body Sculpture specializes in minimally-invasive air sculpting, I was all in.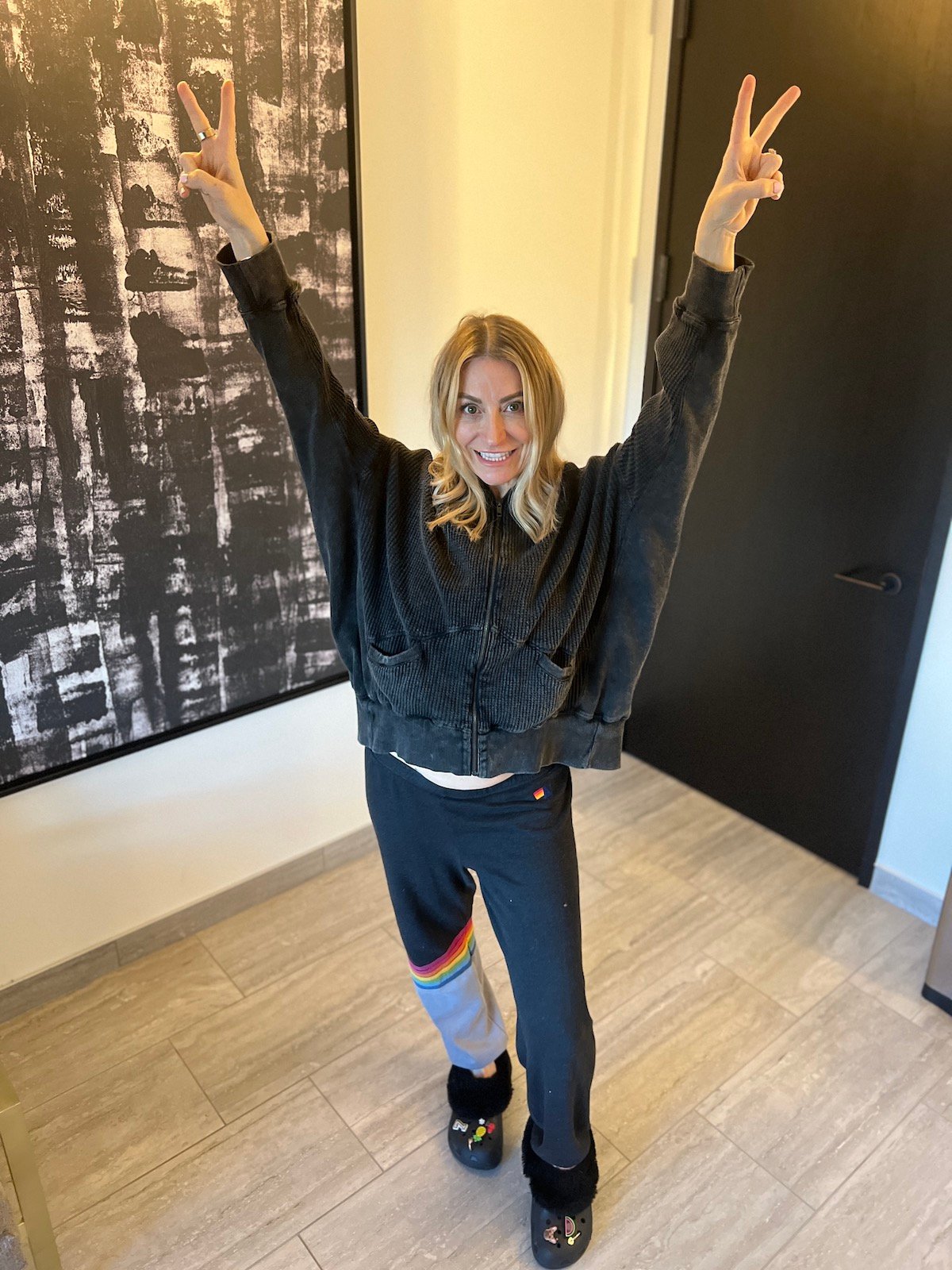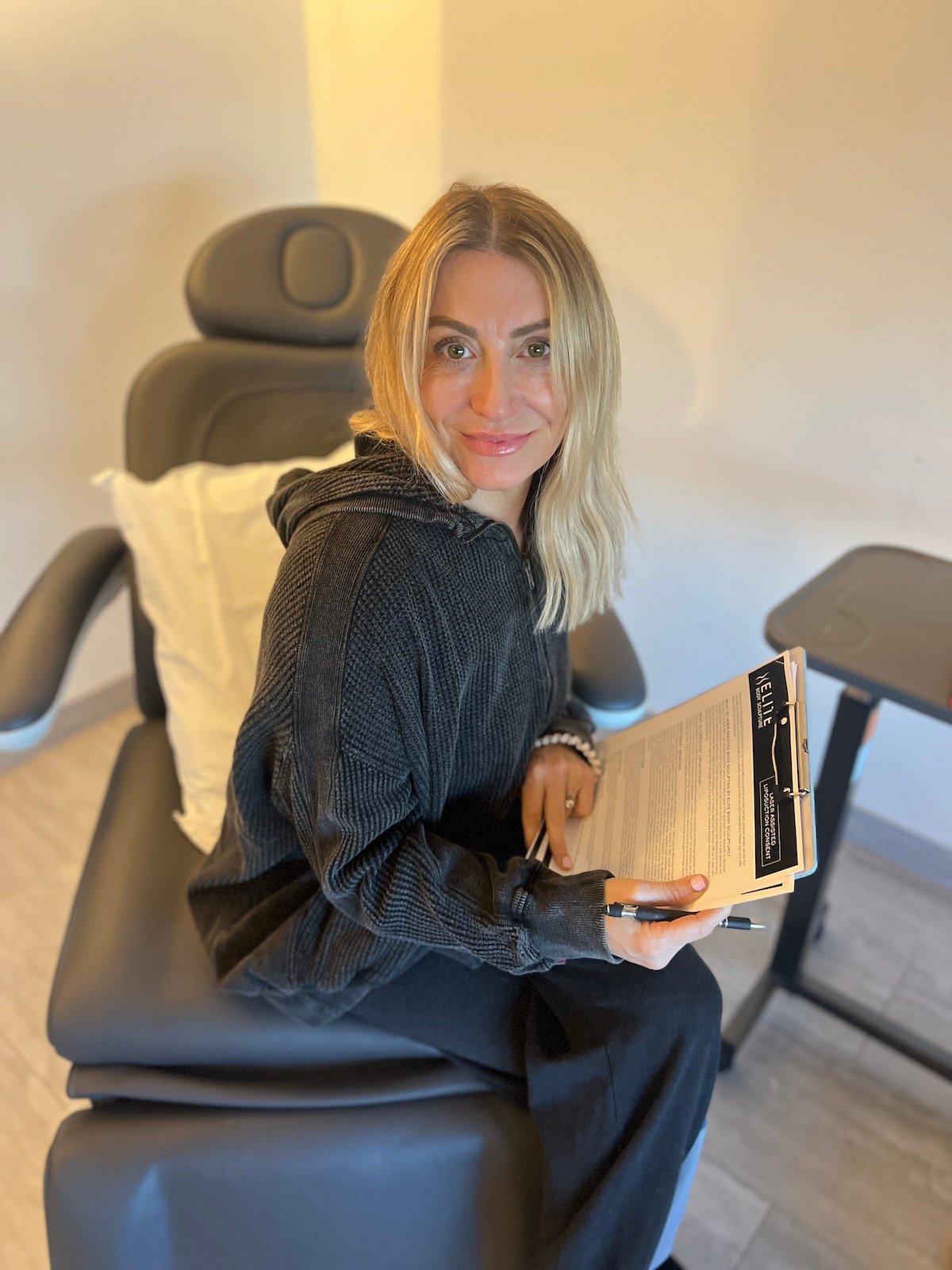 My Consultation and Treatment
Taking my target areas into account, the team recommended the Stomach, Arm, and Back Bra Roll AirSculpt+. This treatment combines their permanent fat removal procedure with additional and dramatic skin tightening — all in a minimally-invasive experience that I'd be awake for the whole time! There are no needles, no stitches, and no general anesthesia. I can't tell you how relieved I was to hear that.
The team answered all of my questions and listened to what I had to say to ensure my concerns were addressed. They are absolute pros and passionate about getting you a look that feels natural and beautiful.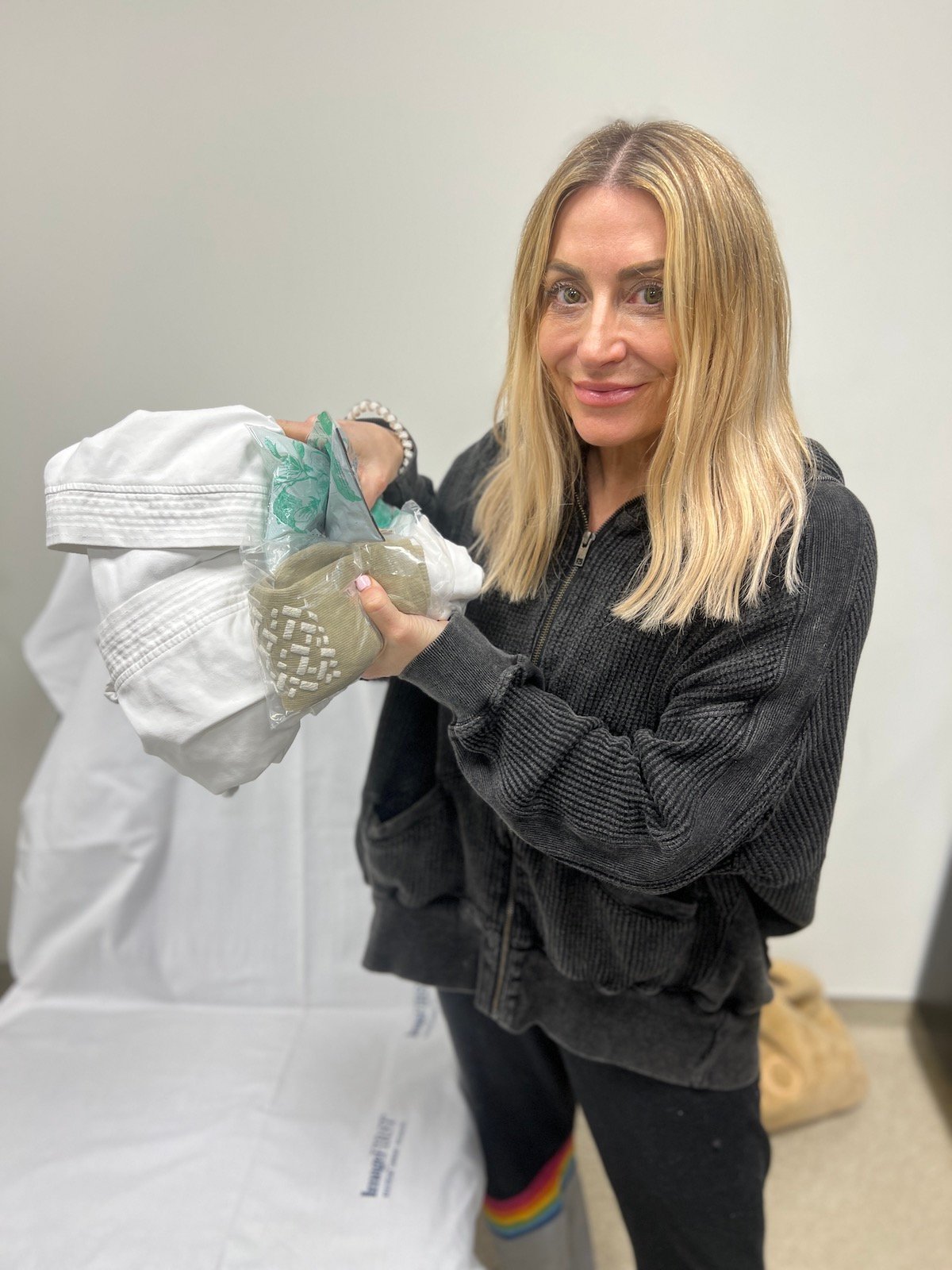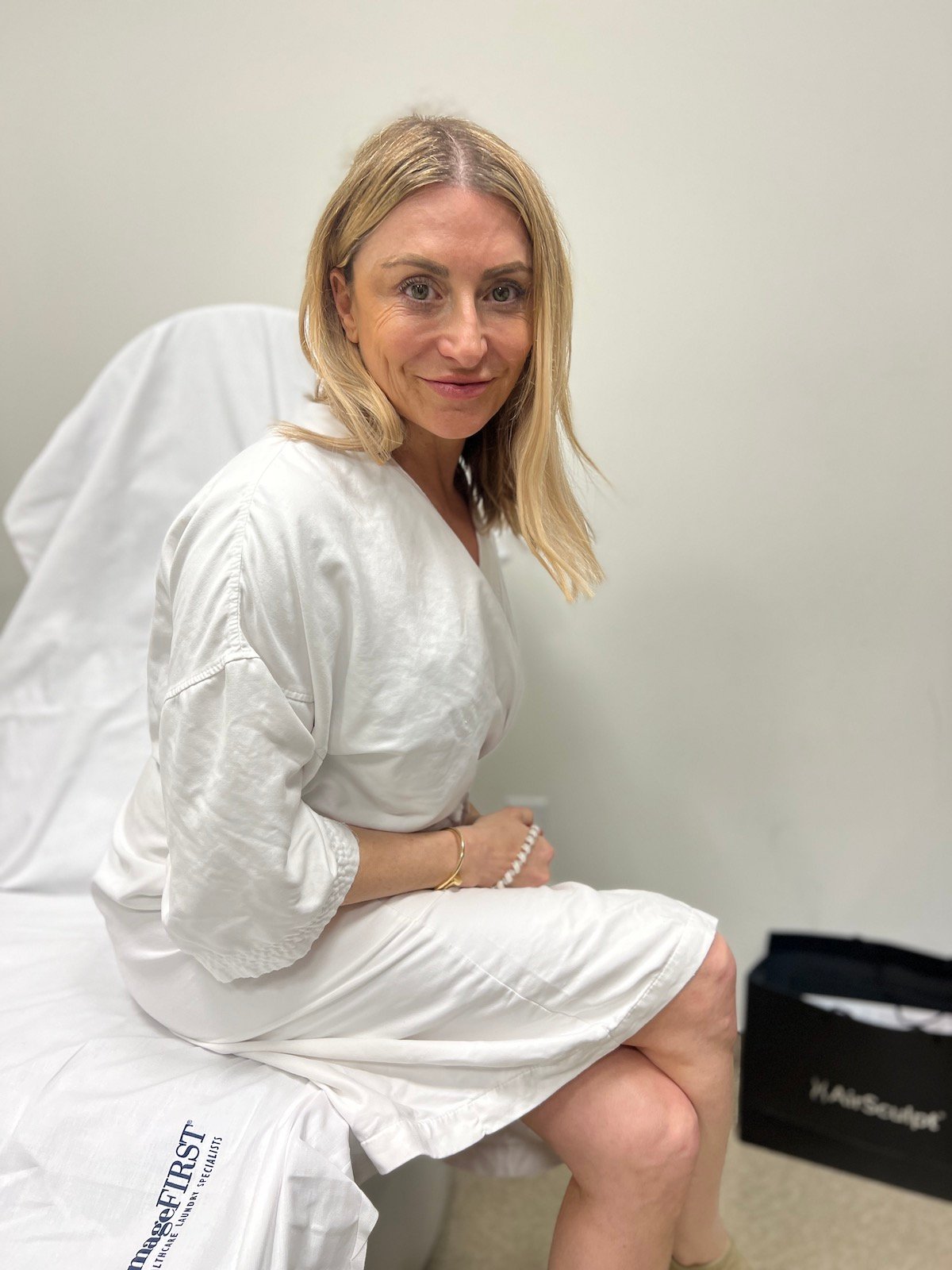 Procedure Day
I was so excited to go in for my Elite body contouring. The procedure went so smoothly—I felt calm and supported the whole time. The fat is removed through an opening smaller than a pencil eraser. As you heal and the swelling goes down, it leaves a mark similar to a freckle or natural skin blemish. You can see step-by-step how I felt as each day went on in my Instagram stories.
Seven hours after my procedure, I went to the grocery store with my body garments on! I never would have imagined I'd feel this good after something like this. It almost feels like typical soreness after a good workout. I was truly amazed.
24 hours later, I felt even better! I was still in my body garment and swollen but felt even more energized than I did the night before. I went on two walks and felt like I could move around. The soreness was still there—my arms felt it the most—it was difficult to pick things up, but for 24 hours out, I think that's totally normal.
48 hours later, I took off my garments for the first time and showered. Of course, I couldn't help myself and took a peek at my results and I immediately started to cry. I saw the results. And even though I had some bruising and still had some swelling to subside, I could see the difference. These areas have always made me self-conscious. To finally see a solution as easy as this was so incredible, an absolute dream.
One week later I had a check-up at Elite Body Sculpture and really got a good look at my AirSculpt before and after. They are totally incredible, and it's only going to get better as time goes on!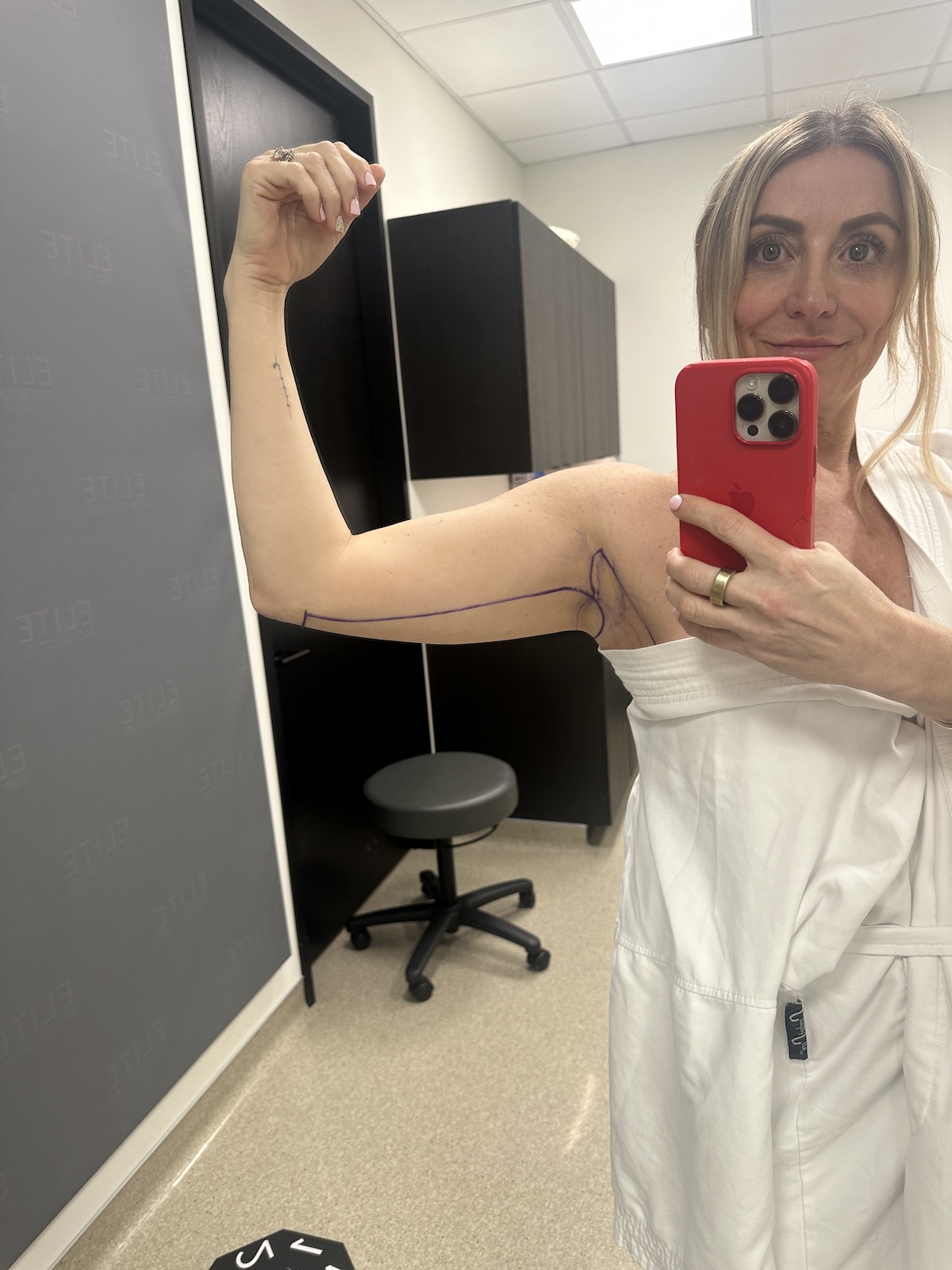 Loving My Skin
I can't say enough great things about this whole experience. From beginning to end, Elite Body Sculpture made me feel totally seen, loved, and celebrated. My results completely blew my mind and made me feel so confident in my own skin. I'm so excited to be able to share an exclusive offer just for my amazing community — when you buy an area at full price, you'll get another completely for free! OMG. Not to be missed. Go, go, go!
Have you listened to my podcast? Check out The Mom Confidential!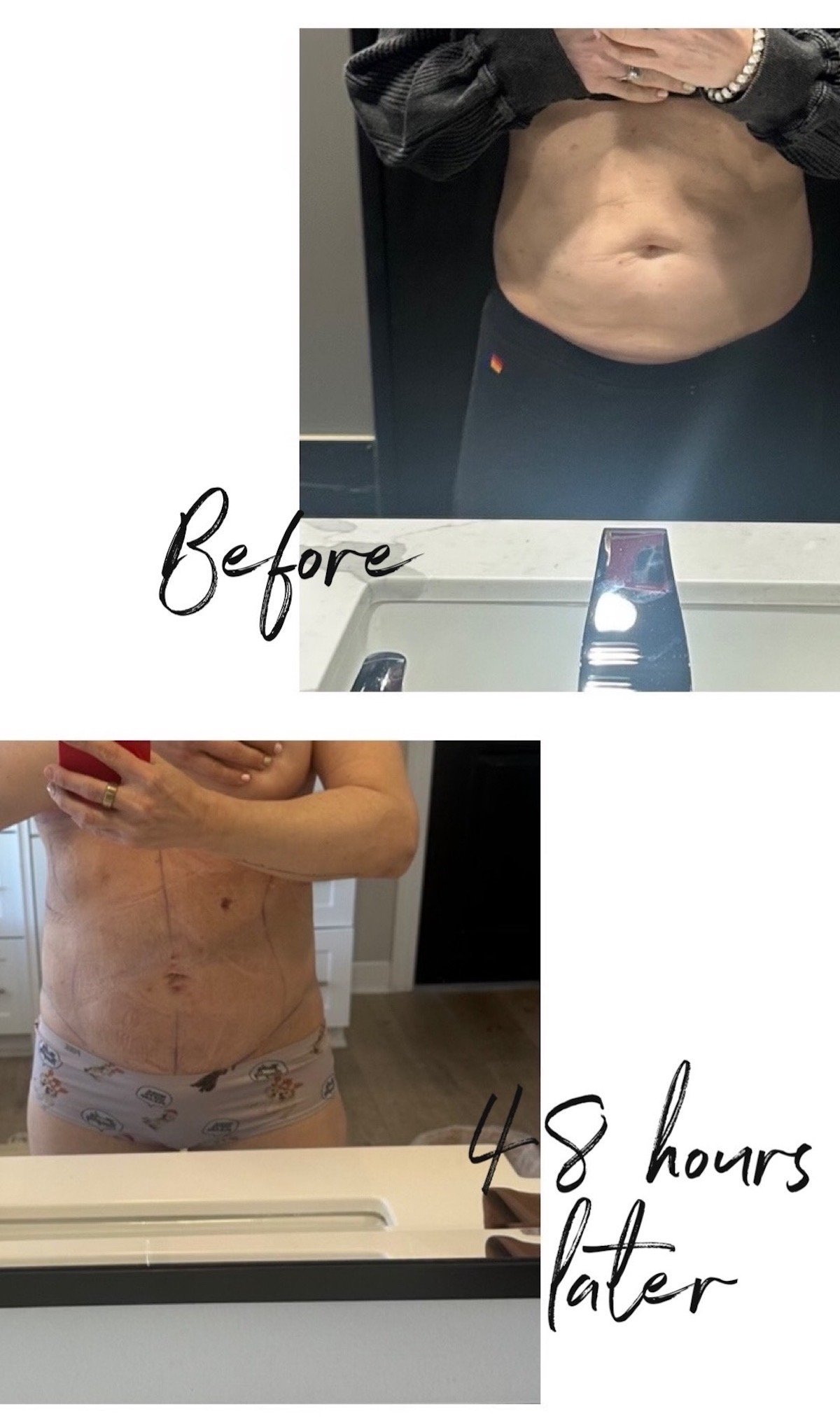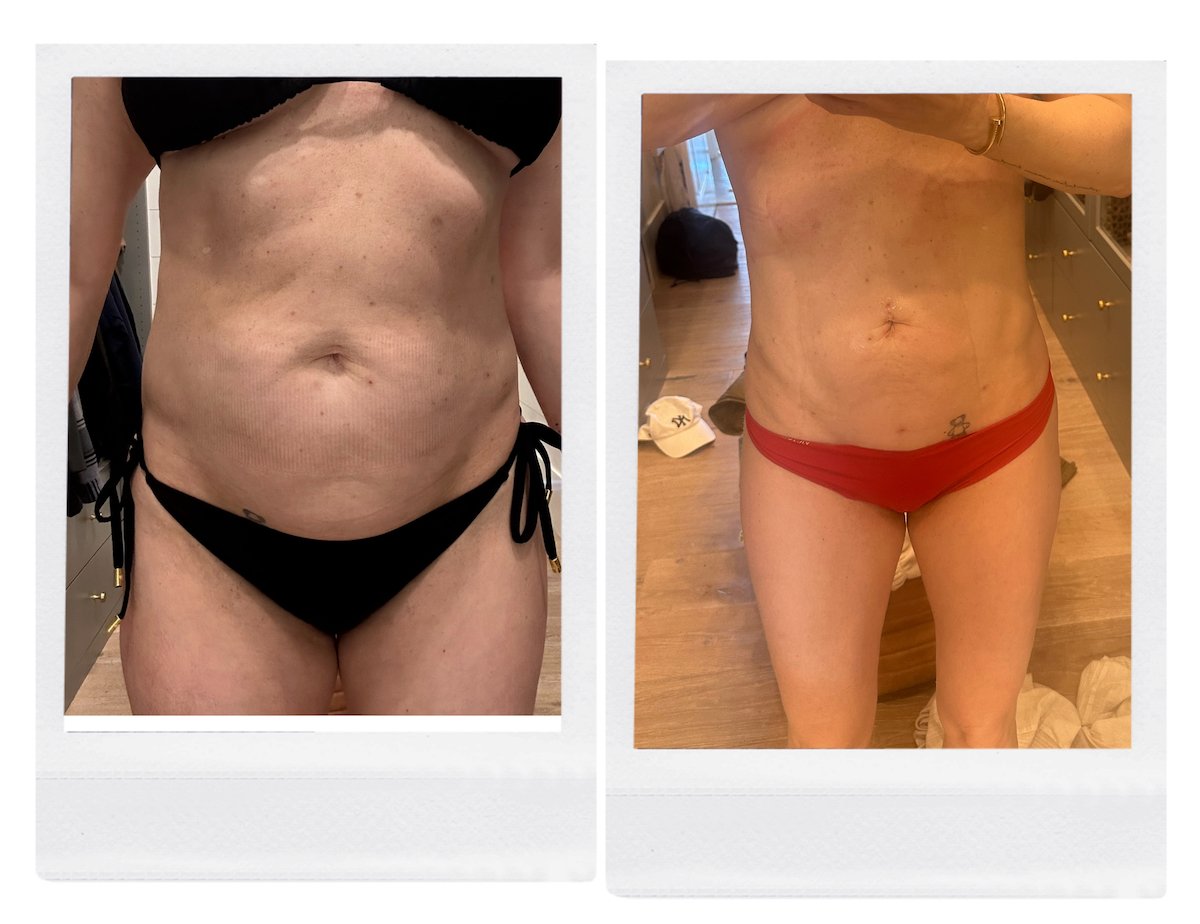 FAQ About the AirSculpt Procedure and Elite Body Sculpture
Is AirSculpt the same as liposuction?
AirSculpt is much less invasive than traditional liposuction, requiring less downtime and producing faster healing with superior results. While liposuction takes about six months to heal, AirSculpt provides meaningful results in two days and dramatic ones within a month.
How much does AirSculpt cost?
It depends on what treatments you get, but the average, smaller area treatments can start around $6,000. Not only are there financing options available, but my City Girl community is also getting an exclusive, amazing discount — when you purchase one full-size treatment, you will get an additional area covered for free! Find out more about this amazing deal here.
Will I have any scars?
Elite Body Sculpture specializes in minimally-invasive body contouring that only requires an entryway that is two millimeters wide. There are no stitches, and when fully healed, the scars look more like tiny freckles!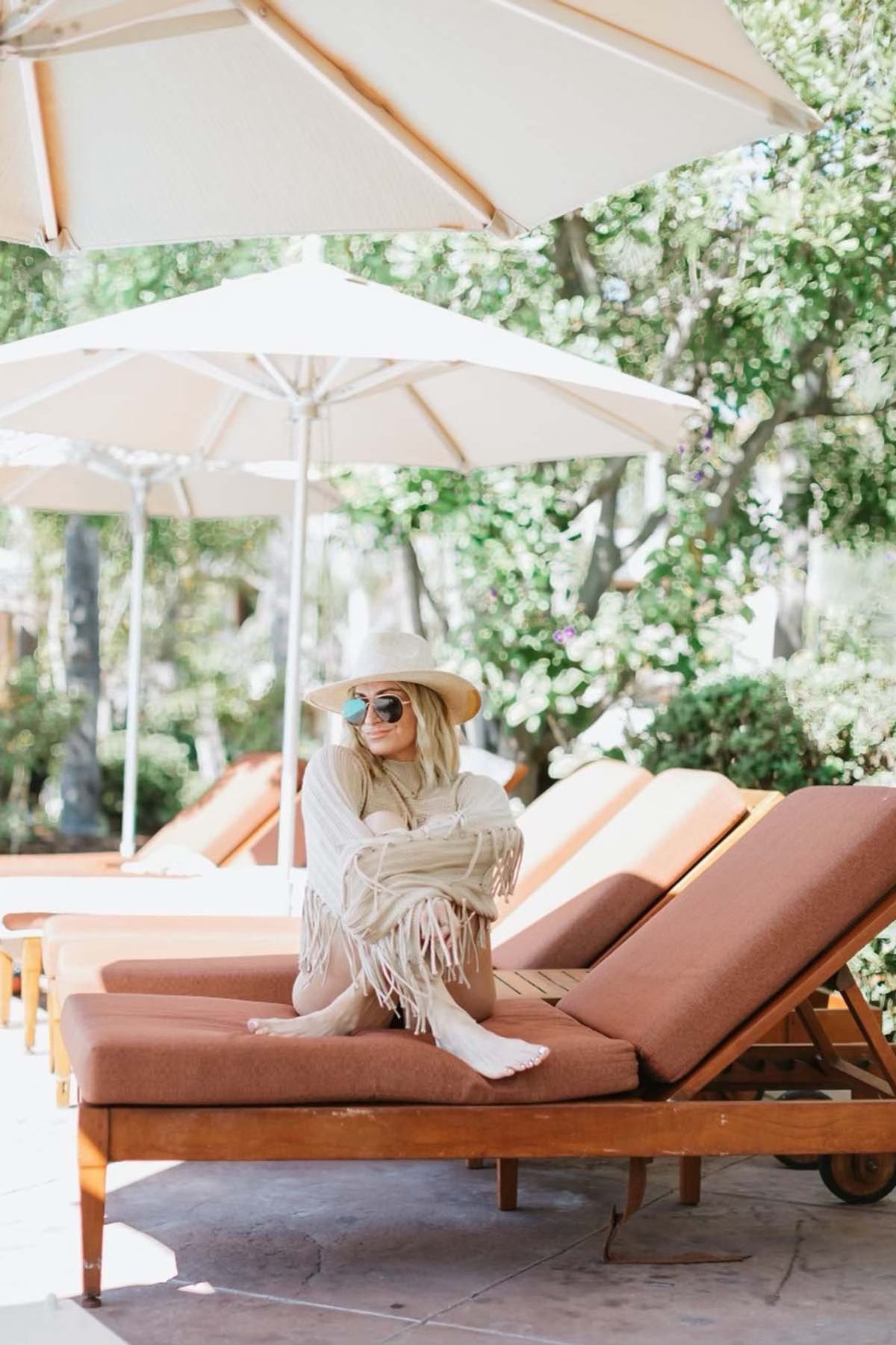 Tips for Parenting In Style...
Never boring, always awesome. Keep up to date with the latest from City Girl Gone Mom.