When it comes to summer fashion, it is hard to beat a great pair of shorts and a graphic tee. But creating perfect, casual city chic outfits for summer is all in the details. Add a stylish hat, a comfy pair of sneakers or sandals, fun accessories, and an oversized blazer to complete any summer look. You can shop my summer style via the affiliate links below.
Sweaters are packed up for the season and coats are stored until winter. Summer is the season of the blazer. You have to get one if you don't already own an oversized blazer. Adding an unstructured blazer is my favorite way to create city-chic summer outfits. If you need some outfit inspiration, take a look at how I style mine: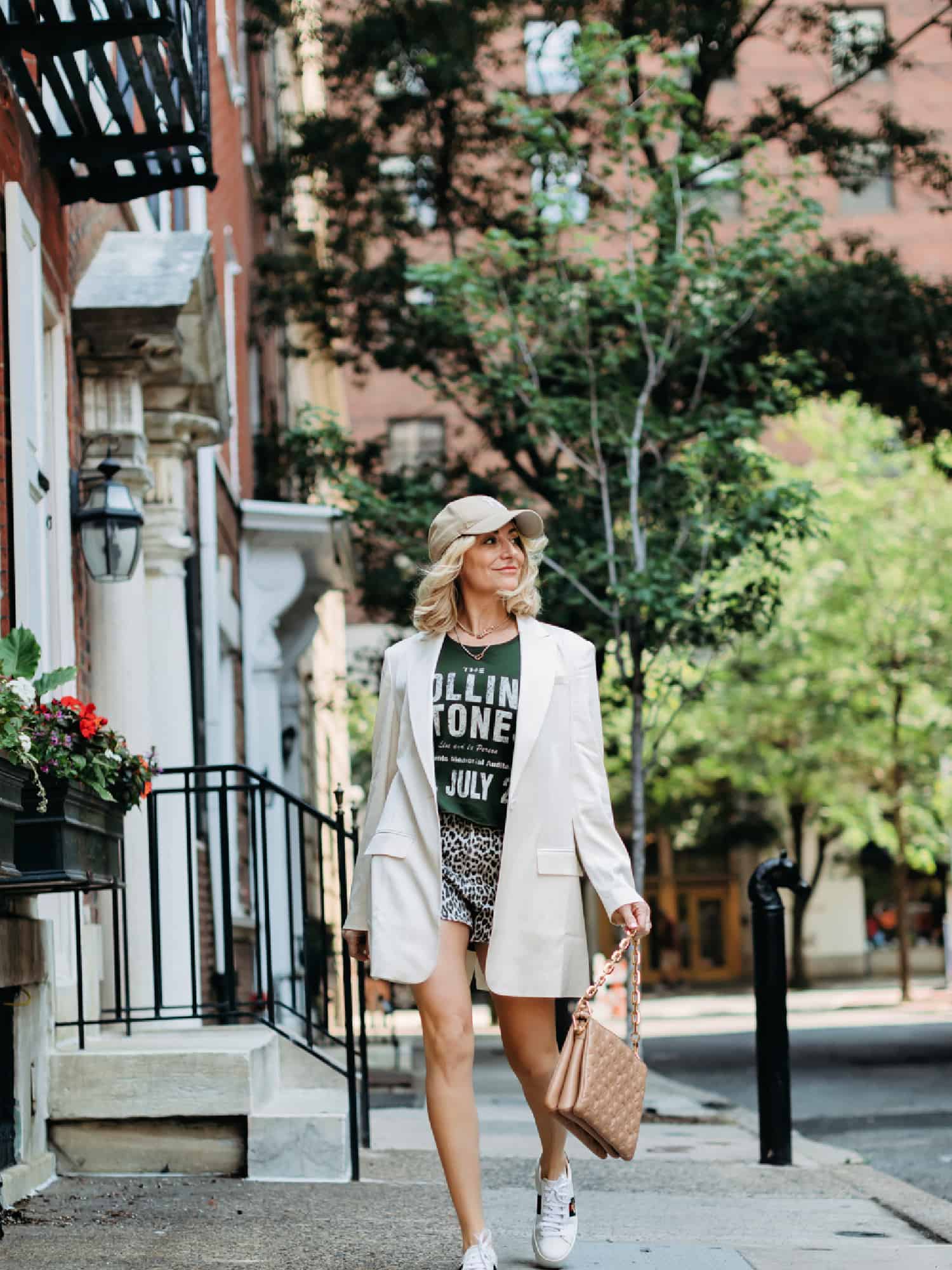 Outfit Details
Blazer // Graphic Tee // Shorts // Shoes // Hat // Purse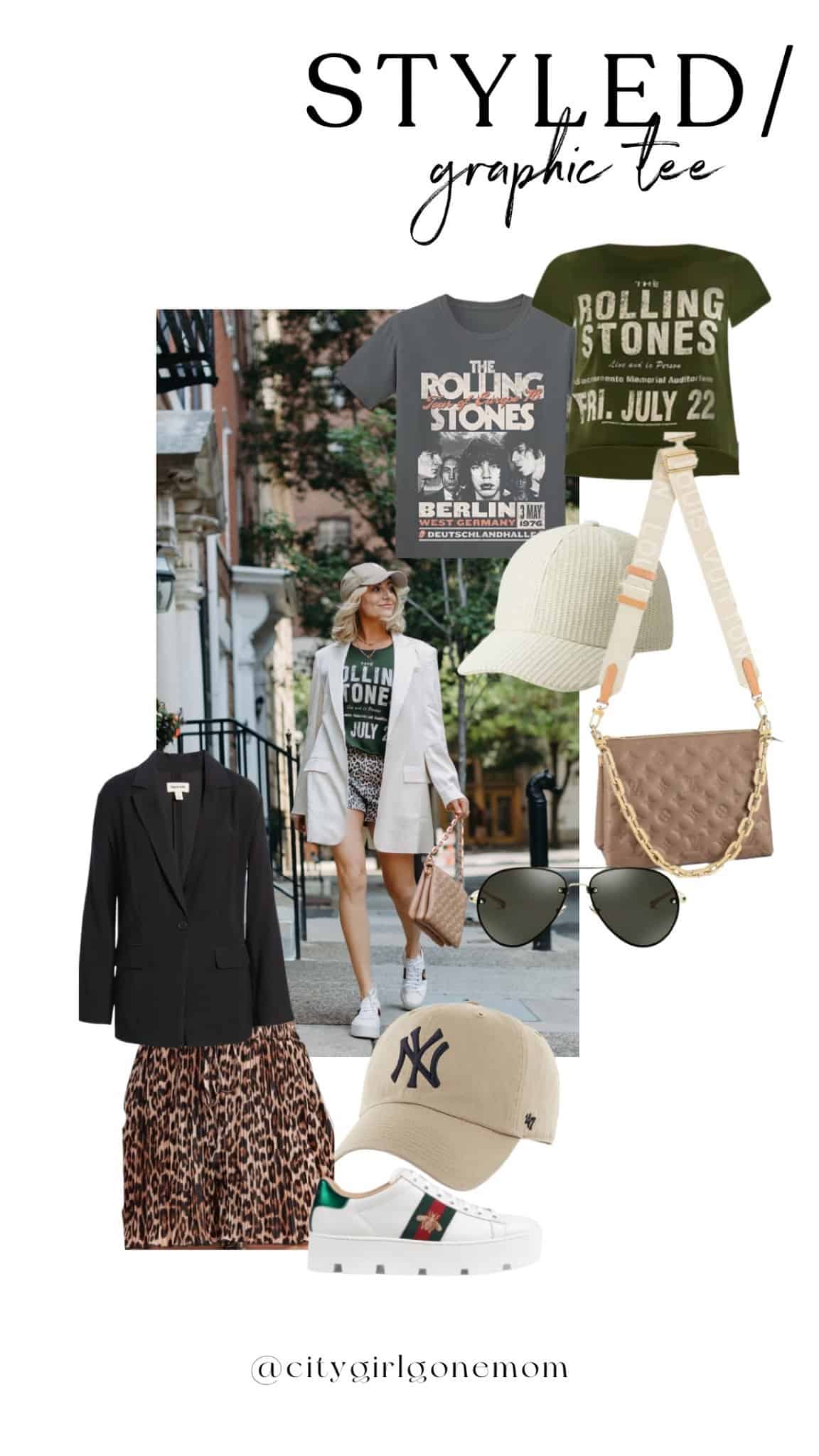 It has been a busy summer for me so far with stops in Philadelphia, New York, and Baltimore, so my knowledge of summer city style was put to the test. For the above chic city outfit, I paired the unstructured blazer with some sassy animal print shorts, and a cropped graphic t-shirt, and I accessorized the outfit with a pink Louis Vuitton bag and my favorite sneakers. Don't forget a pair of stylish sunglasses!
This busy mama is all about comfortable outfits and this city chic casual look is oh-so comfy.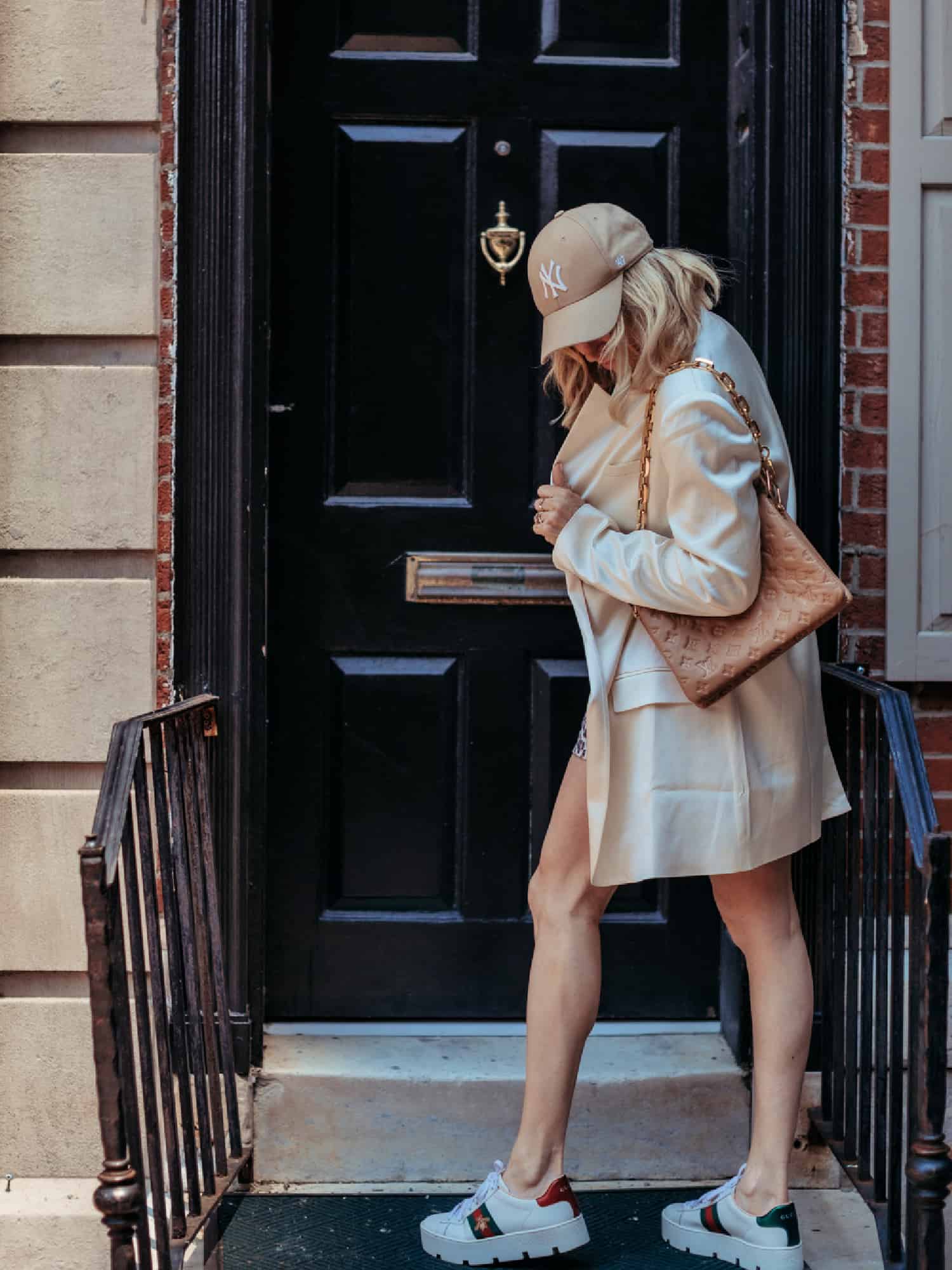 Master Summer in the City Style
Summer city style includes lightweight shorts, skirts, tops, and dresses made from cotton, silk, and linen. Denim shorts are great too! You'll likely be doing a lot of walking in the city so comfortable, stylish shoes are a must. If shorts aren't your thing, try a pair of skinny jeans or a summer dress and accessorize with a pair of cowboy boots. The key to chic city outfits is to be stylish yet comfortable.
Dressing city chic in the summer really requires styling in sets: like a top with a blazer or a denim jacket paired with a skirt, mini skirt, dress, or maxi dress. A summer dress worn with a blazer is a wonderful way to look summer city chic. My personal favorite pairing is… you guessed it… an oversized blazer with shorts. This look works for all body types. And, if you're feeling adventurous opt for a crop top!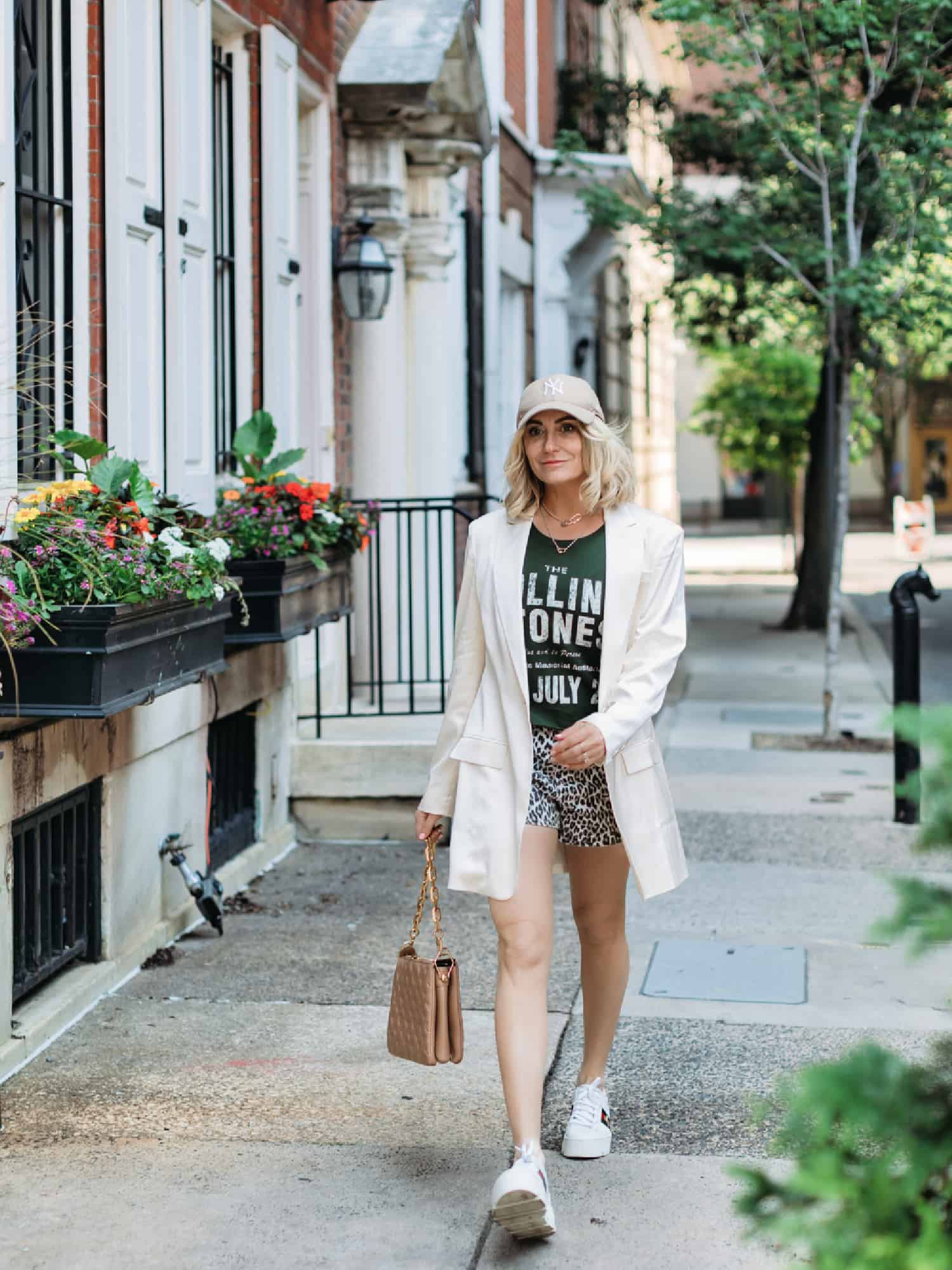 What is City Chic?
It has been a busy summer for me so far with stops in Philadelphia, New York, and Baltimore, so my knowledge of casual city chic style was put to the test.
The city-chic woman is fun, fashionable, and fearless no matter her age. Her city chic style is a daytime look that mixes feminine refined pieces with fun casual pieces. Fashion trends come and go but this stylish look is here to stay.
It is easy to elevate a casual outfit and make it city chic. Pay attention to accessories. Add a cute bag or pair of shoes. You've got this!
Take a look around the next time you're in the city and see if you can spot this street-style look.
See more of my in-style favorites!
Tips for Parenting In Style...
Never boring, always awesome. Keep up to date with the latest from City Girl Gone Mom.