Thanksgiving is a time for family, food, and fun. One way to make the occasion more festive is by dressing up as a family. Whether you're hosting the get-together in your own home or attending one at a loved one's home, choosing coordinating outfits can help create beautiful memories and stunning photographs. If you're stumped on what to wear, these Family Thanksgiving Outfits will give you some great ideas that are sure to impress.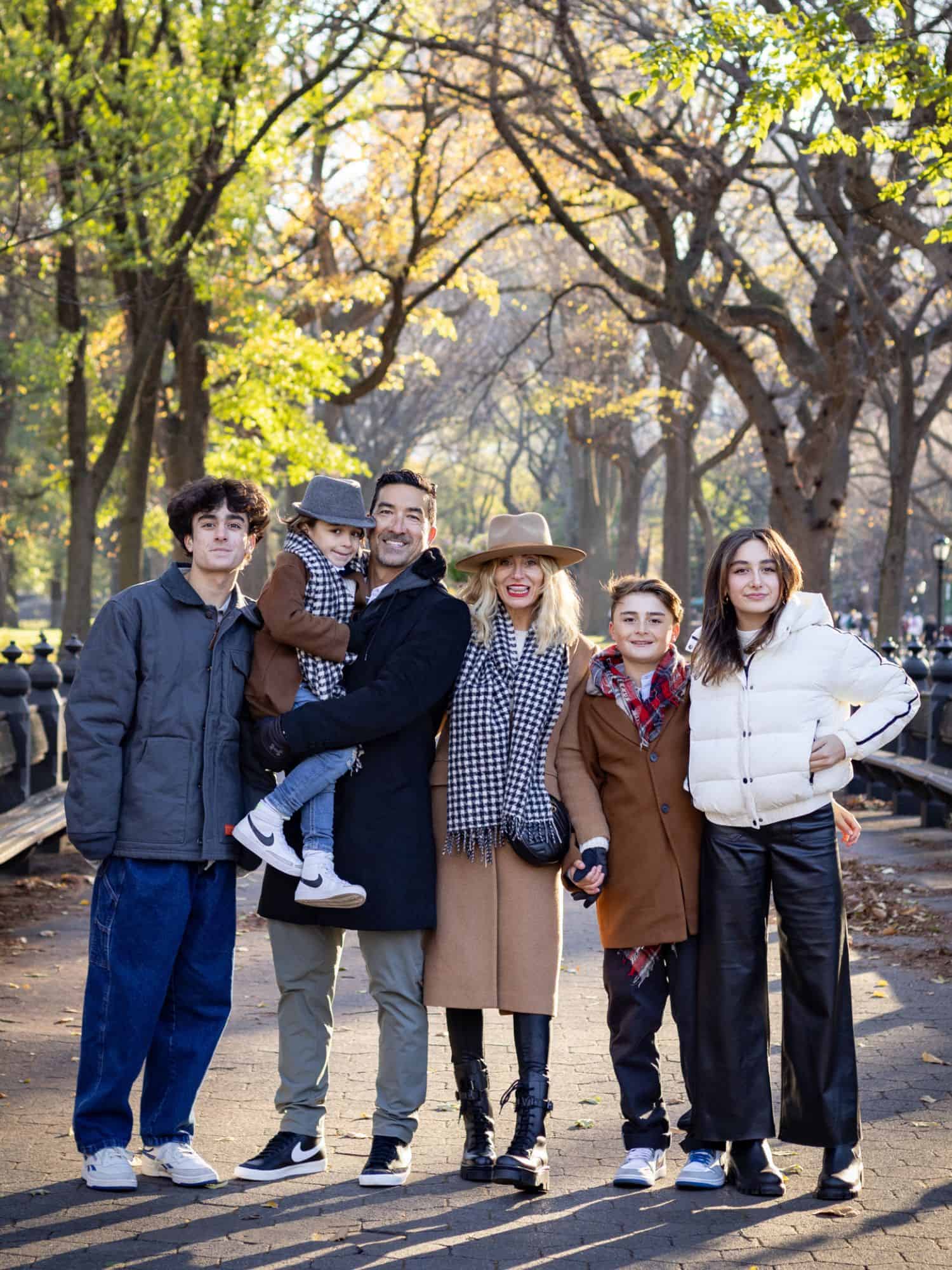 Family Thanksgiving Outfits
Thanksgiving Day is a special holiday that reminds us to be grateful for our blessings. What makes it even more special is it is the perfect time to spend time with immediate and extended family. It's a time to connect with loved ones, create memories, and strengthen our bonds. This unity and sense of belonging is why Thanksgiving and family are so important. It's about cherishing the moments we have together and celebrating family.
Related: Fall-Themed Cocktails To Share This Season
Choosing the right family outfits for Thanksgiving dinner and Thanksgiving festivities doesn't have to be a daunting task — in fact, it can be quite fun. The key is to strike a balance between comfort and style, considering the essence of the occasion. A blend of earth tones and rich autumnal colors can work perfectly for a traditional Thanksgiving theme. Classic plaids, cozy chunky sweaters, and casual denim can also bring a warm and welcoming feel to your family photos. Remember, the most important thing is that everyone feels confident and comfortable in what they're wearing, making the holiday all the more memorable.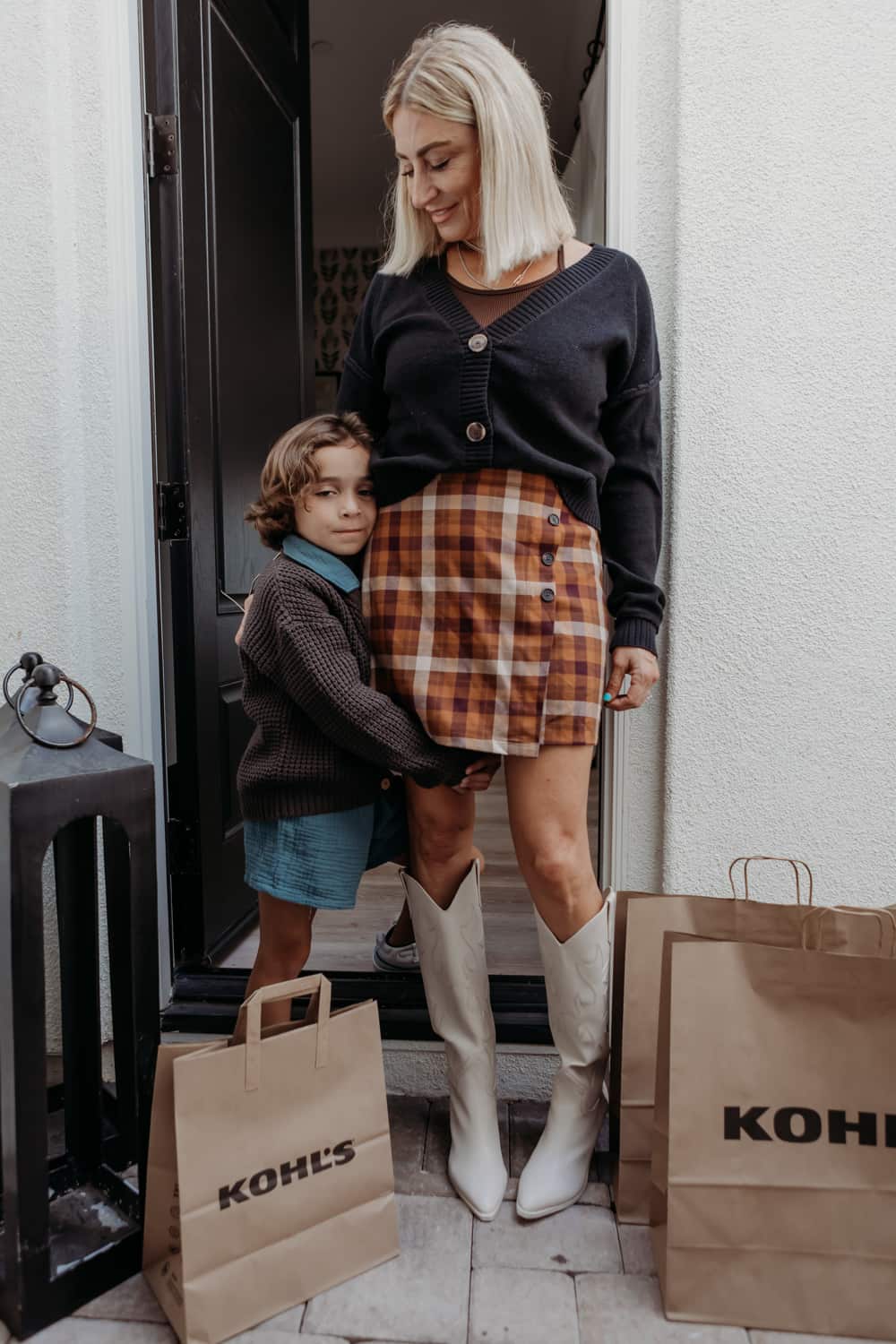 Classic Chic
A classic Thanksgiving look involves a mix of traditional autumnal hues, such as deep oranges, rich teals, and rustic browns. Moms and daughters can wear a flattering dress or a skirt/blouse combo in warm, vibrant colors. Dads and sons can wear tweed jackets or cozy knit sweater with trousers or jeans. Accessories, like delicate gold jewelry or patterned scarves, can help pull the look together. For a more formal touch, add a tailored blazer or structured bag.
For those looking to elevate their classic chic look, incorporating some trendy elements can add an extra flair. This could include adding pops of metallics, like gold or silver, in the form of statement accessories or shoes. You could also opt for a bold print such as plaid or stripes to liven up the traditional autumnal colors. Another way to modernize the classic chic look is by adding a leather jacket or knee-high boots for an edgier touch.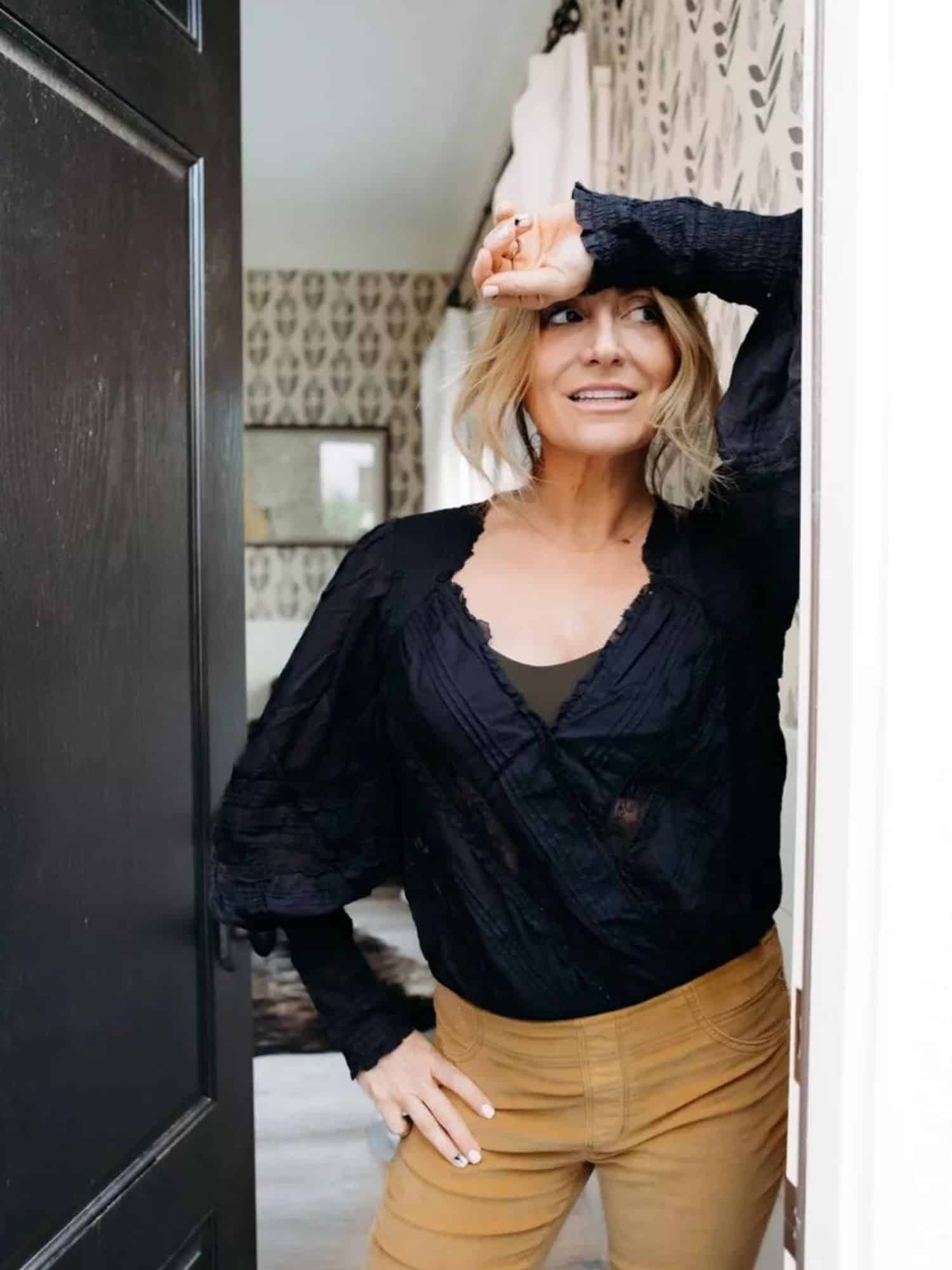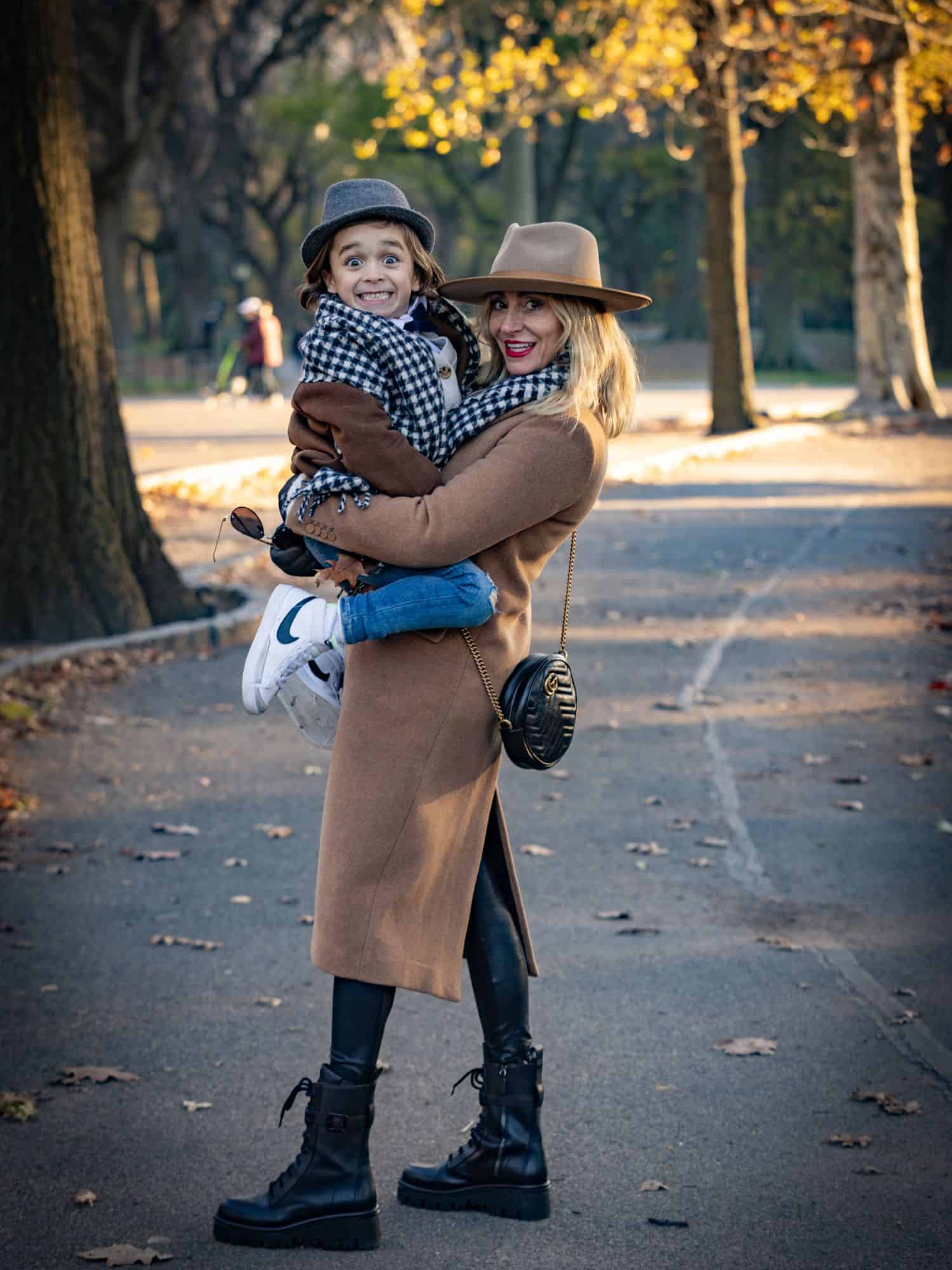 Related: The Best Recipes For a Vegan Thanksgiving Dinner
Plaid Perfection
Nothing screams autumnal vibes more than plaid! For a fresh take on the Thanksgiving look, the whole family can coordinate in various plaid prints or colors. For example, women can wear statement blouses with plaid skirts, and men can wear plaid shirts with chinos or denim. Young men can dress up in plaid dresses or button-down shirts with corduroy pants. Mixing and matching plaid is a fun twist on a traditional holiday look.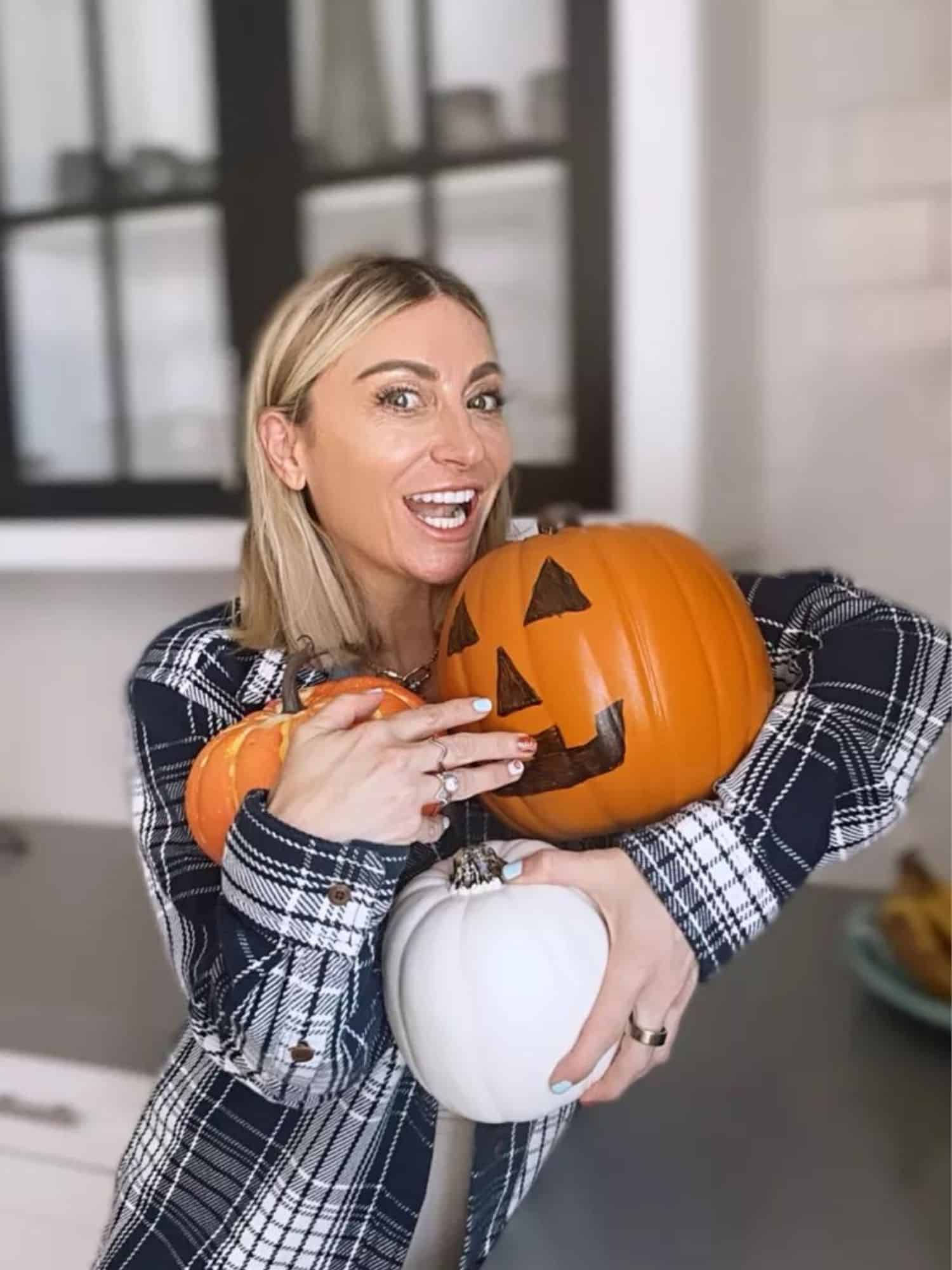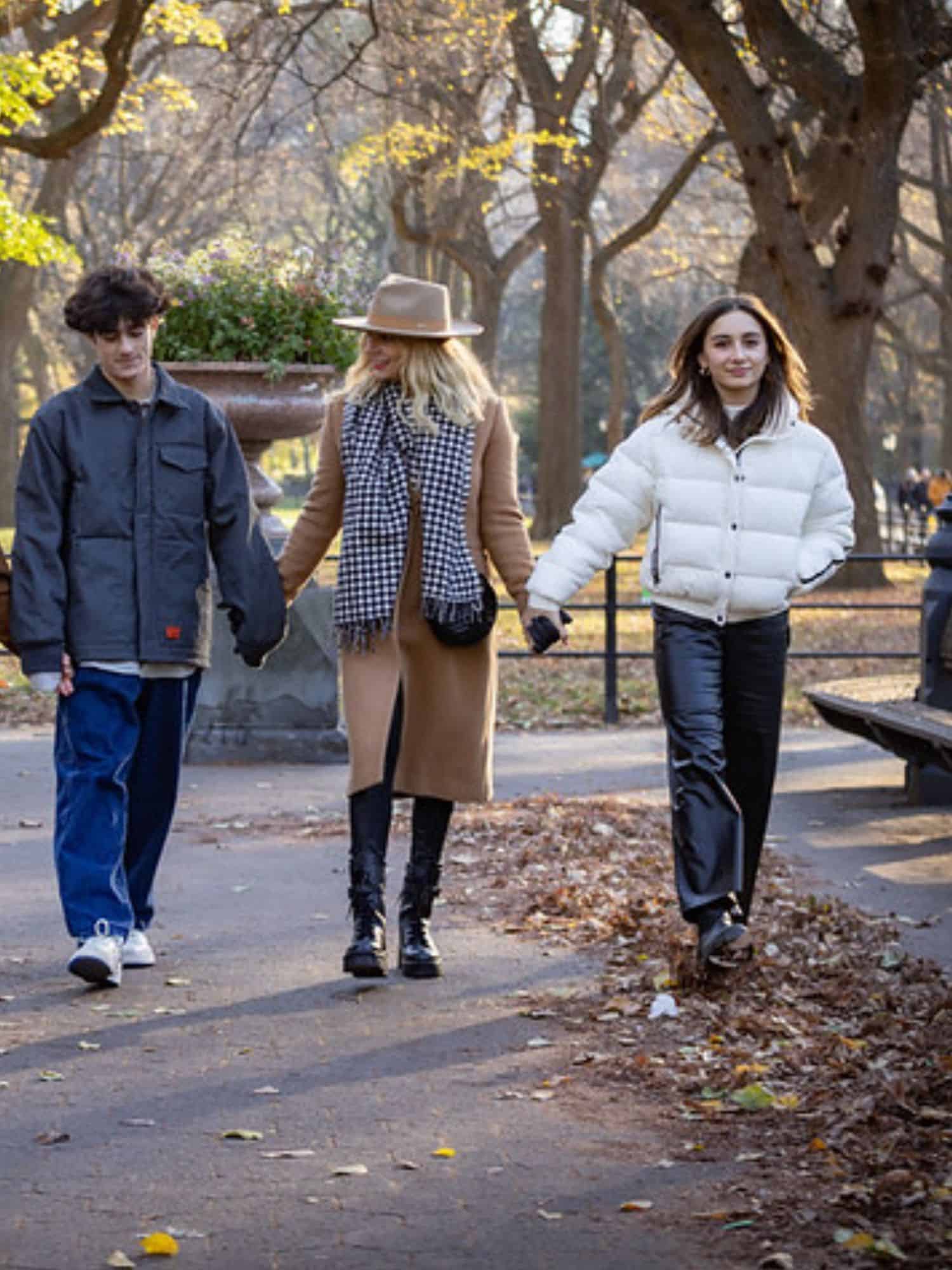 To accessorize the Plaid Perfection look, consider adding solid-colored accessories in complementary tones. Women might opt for a chunky knit scarf in a matching hue, a pair of ankle boots, and a crossbody bag to complete the ensemble. Men, on the other hand, could add a leather belt and a pair of brogues to polish their look. Children can keep warm with matching beanies and gloves. Remember, the beauty of the plaid pattern is in its versatility—it can be both classy and casual, making it a perfect choice for a Thanksgiving celebration. With Plaid Perfection, your family is sure to stand out in the best possible way at the Thanksgiving table!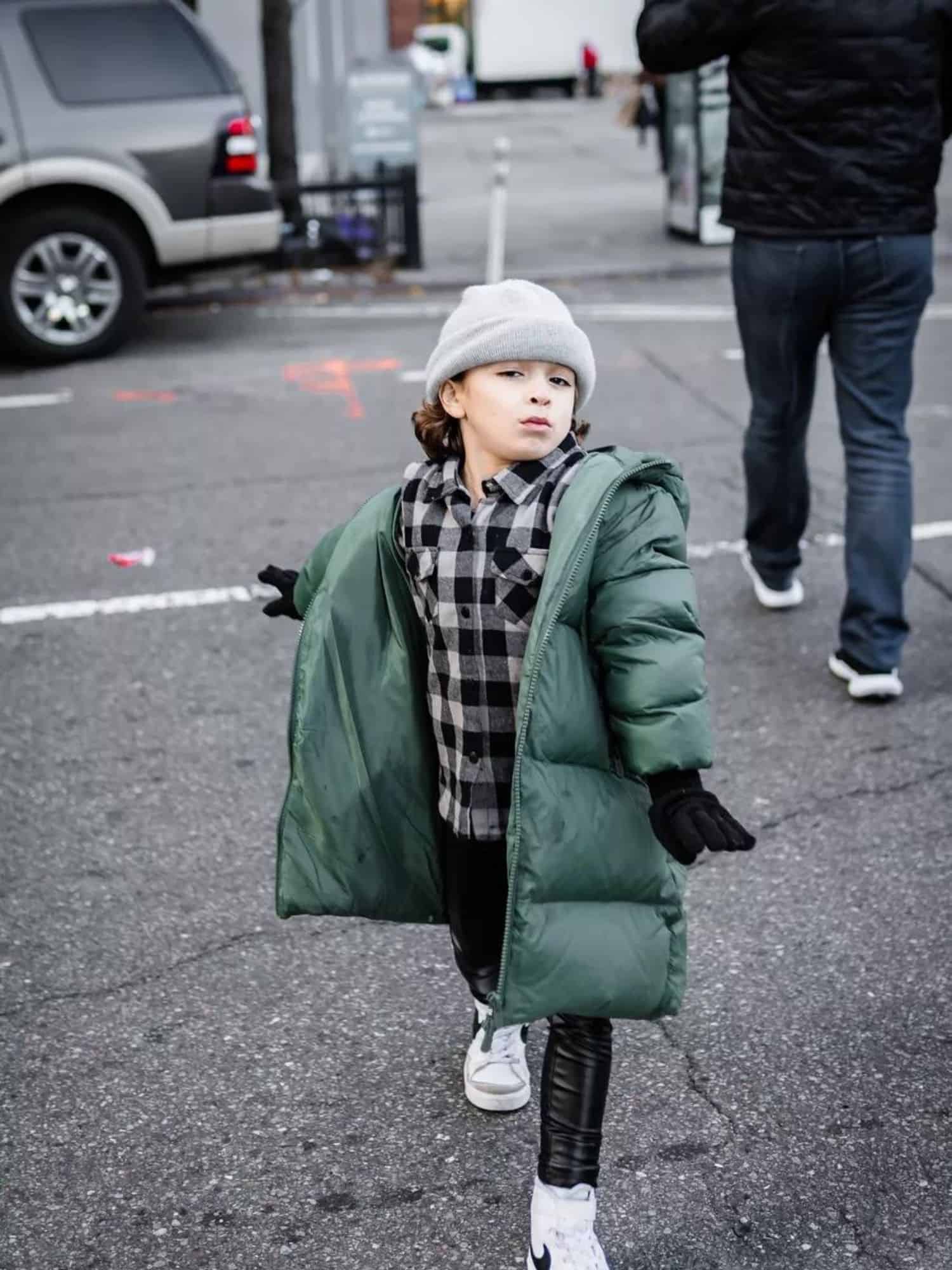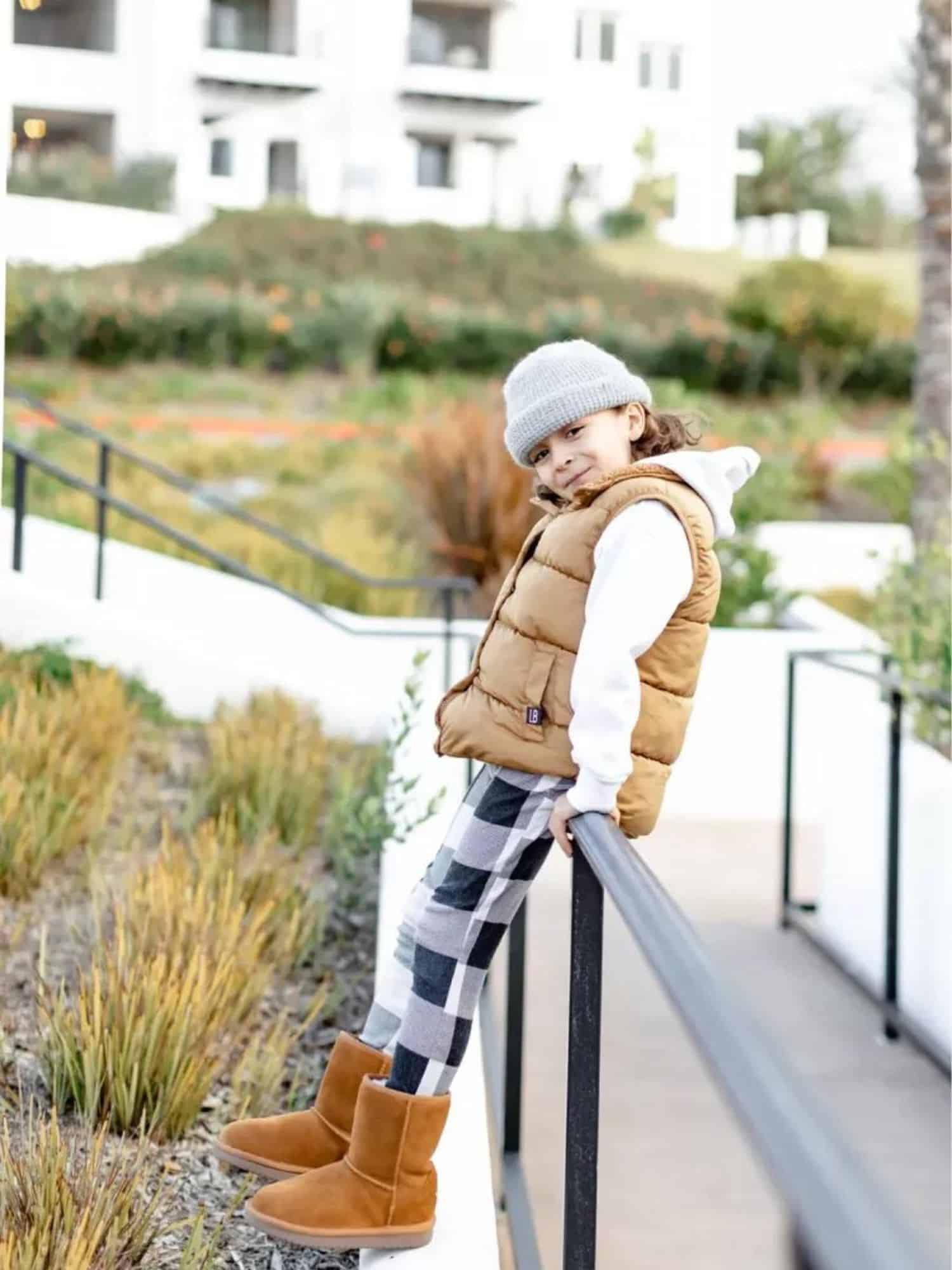 Boho Beauty
If your family leans towards bohemian style, a boho-themed Thanksgiving can be stunning. Think flowy maxidresses or tunics, paired with suede boots or gladiator sandals. Adding fringe and embroidery on clothes and accessories is a fun way to add depth to the overall look. Dads can also join in on the boho-chic vibes by wearing textured sweaters over denim jeans.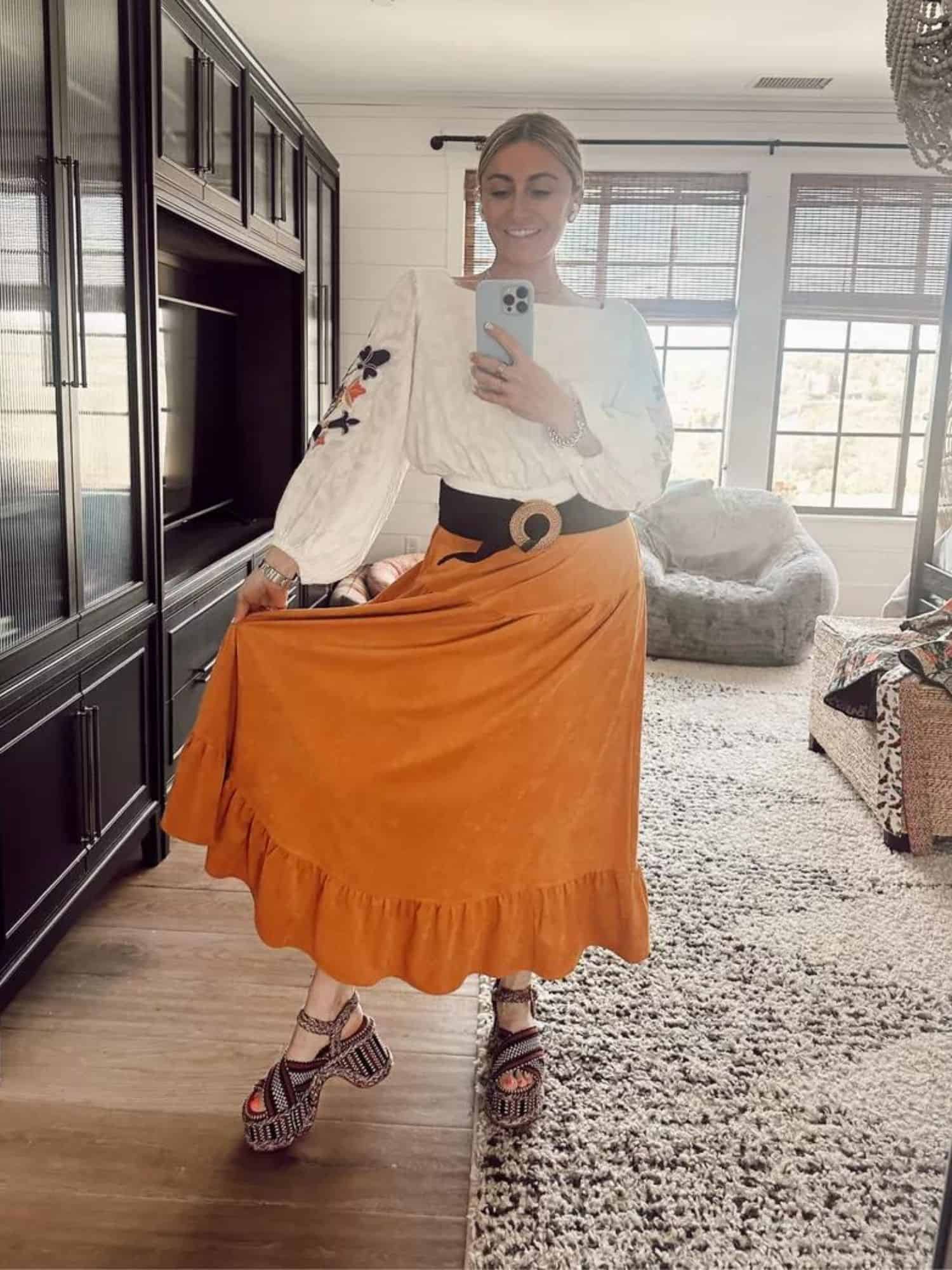 To further enhance the Boho Beauty look, layering plays a key role. Women can layer their maxi dresses or tunics with long, knitted cardigans or denim jackets, and a wide-brim hat can add an extra boho touch. Men can layer their textured sweaters with a casual blazer or a leather jacket for a boho-meets-rugged look.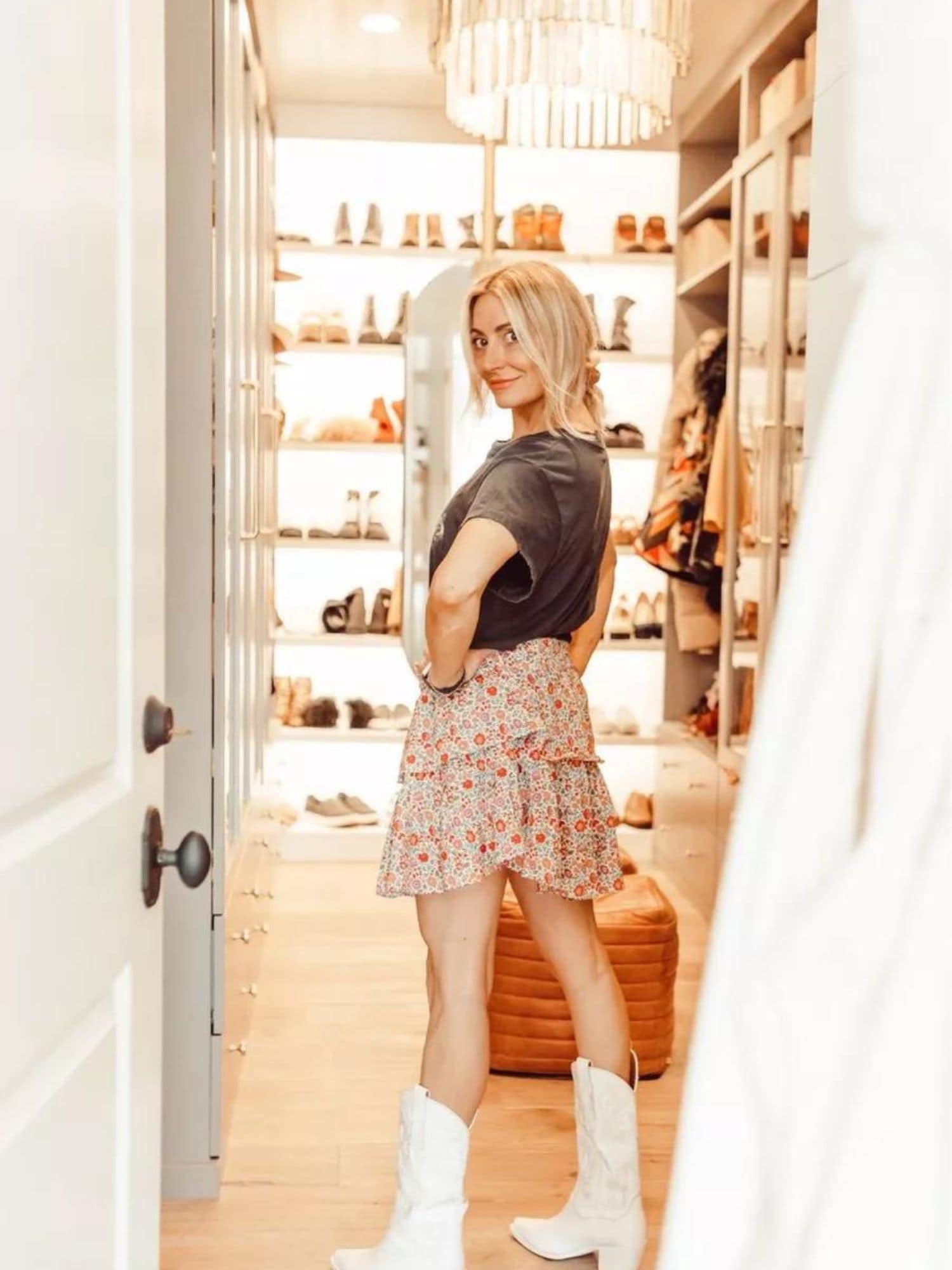 For accessories, opt for chunky, earth-toned jewelry, such as turquoise necklaces or brass bangles. Leather or suede bags with fringe details can also uplift the look. Kids can also join the fun by wearing oversized knit sweaters with denim and suede boots. The Boho Beauty theme is all about expressing individuality and freedom, making it a perfect choice for a relaxed, joy-filled Thanksgiving gathering.
Related: Family-Friendly Things to Do in San Diego This Thanksgiving
Navy Necessities
For more formal yet modern family Thanksgiving outfits, consider a navy blue color scheme. Navy is a rich color that pairs well with metallic hues like gold or silver. Women can opt for navy dresses with statement accessories, and men can wear navy suits or blazers with crisp white shirts. Little ones can wear coordinating navy pieces, such as dresses or pantsuits. Navy is a versatile color that is suitable for any style or occasion.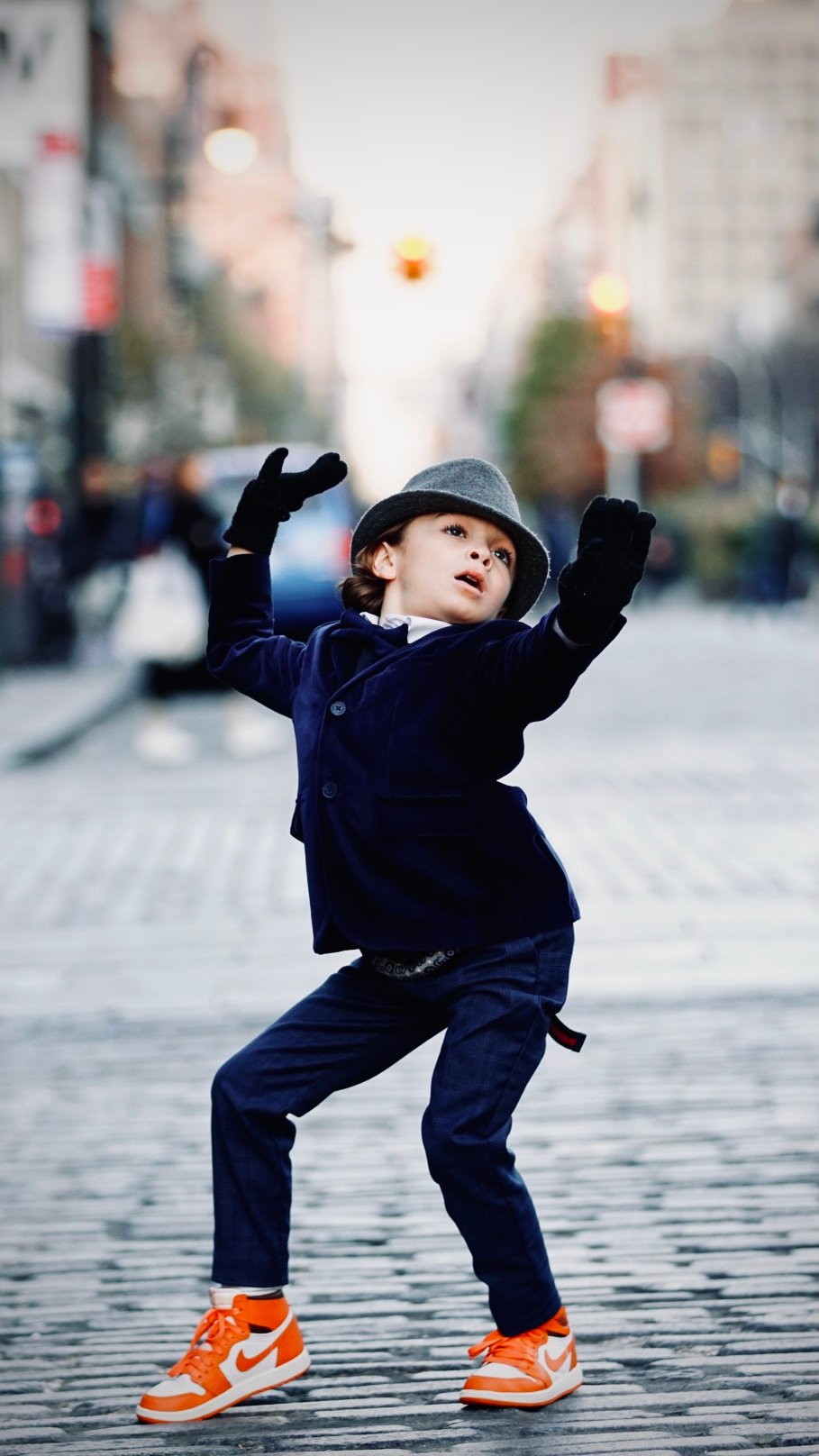 In the realm of fashion, navy is a color that exudes elegance and sophistication. It allows for a myriad of pairing possibilities, making it a timeless and versatile color choice. For women, a navy dress or jumpsuit can be easily elevated with gold or silver accessories, while a pair of nude or red heels can add a touch of modernity and flair.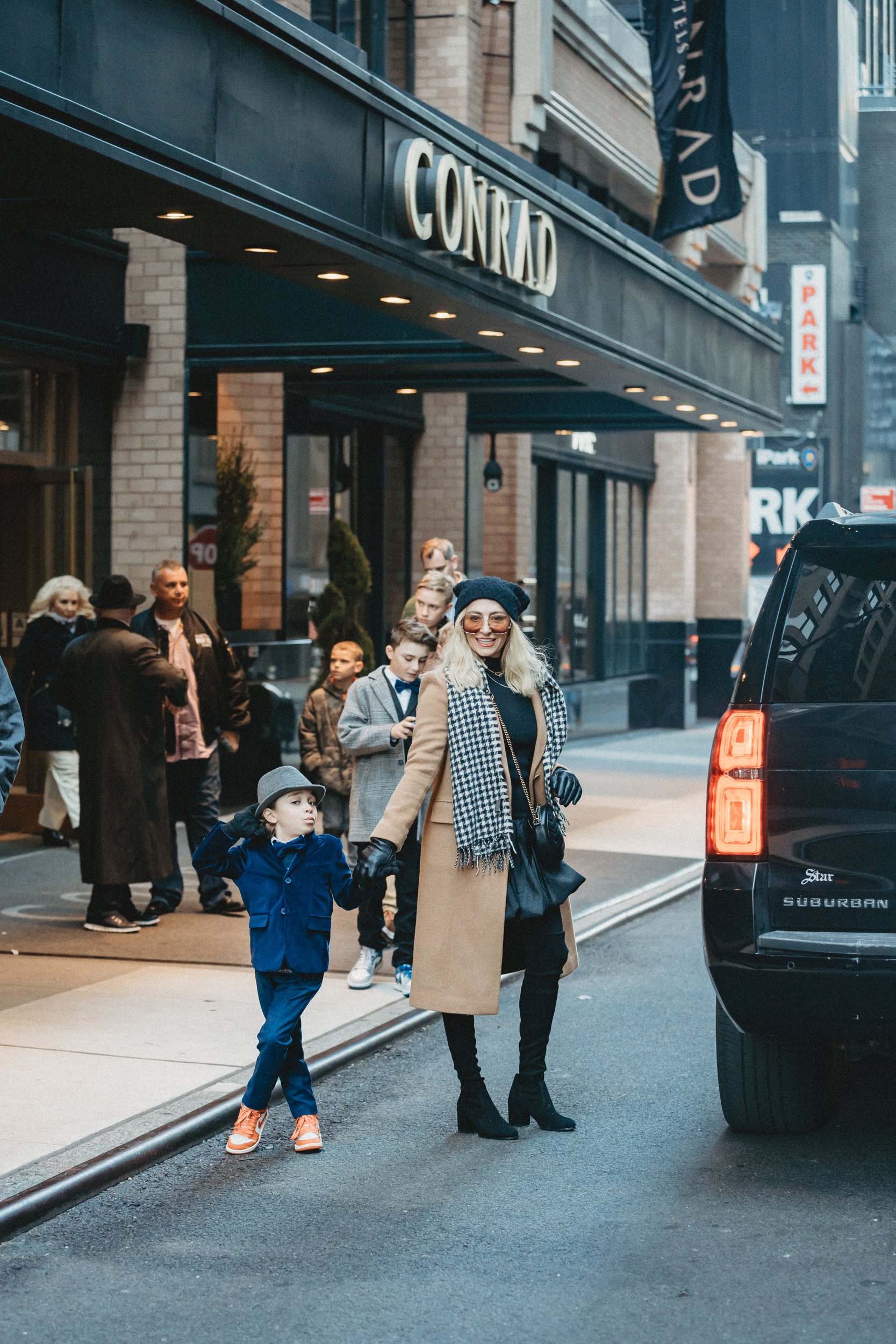 Men, too, can use this versatile hue to their advantage. A navy suit or blazer can be paired with a crisp white shirt and a tie or pocket square in a complementary color. Even in casual settings, navy jeans or chinos paired with a light-colored top can create a balanced and visually appealing look.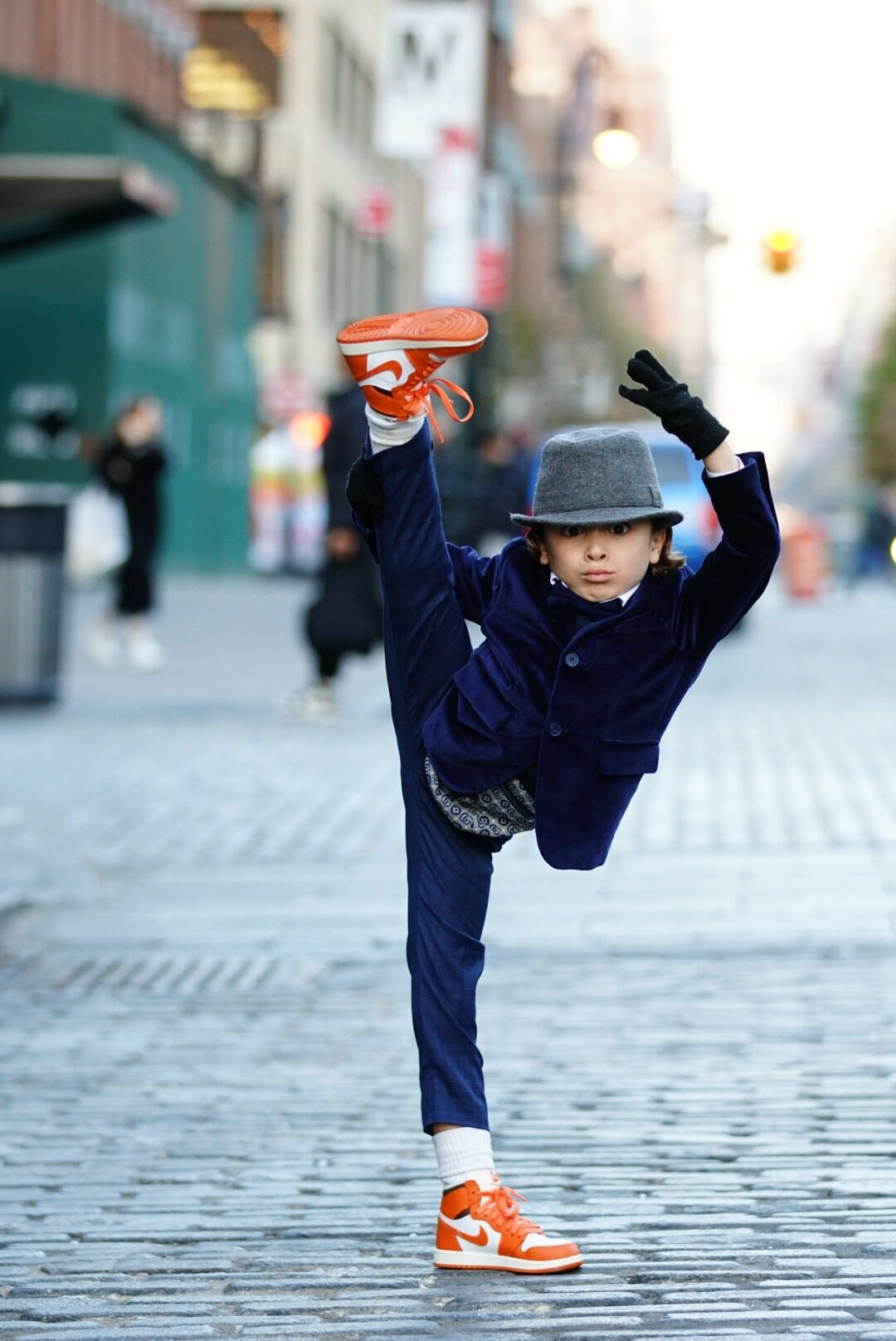 For children, navy can be a great base for more playful elements; think patterned shirts or dresses, or accessories in bright, contrasting colors. Whether you're aiming for a formal, casual, or somewhere-in-between look, navy can be your go-to color.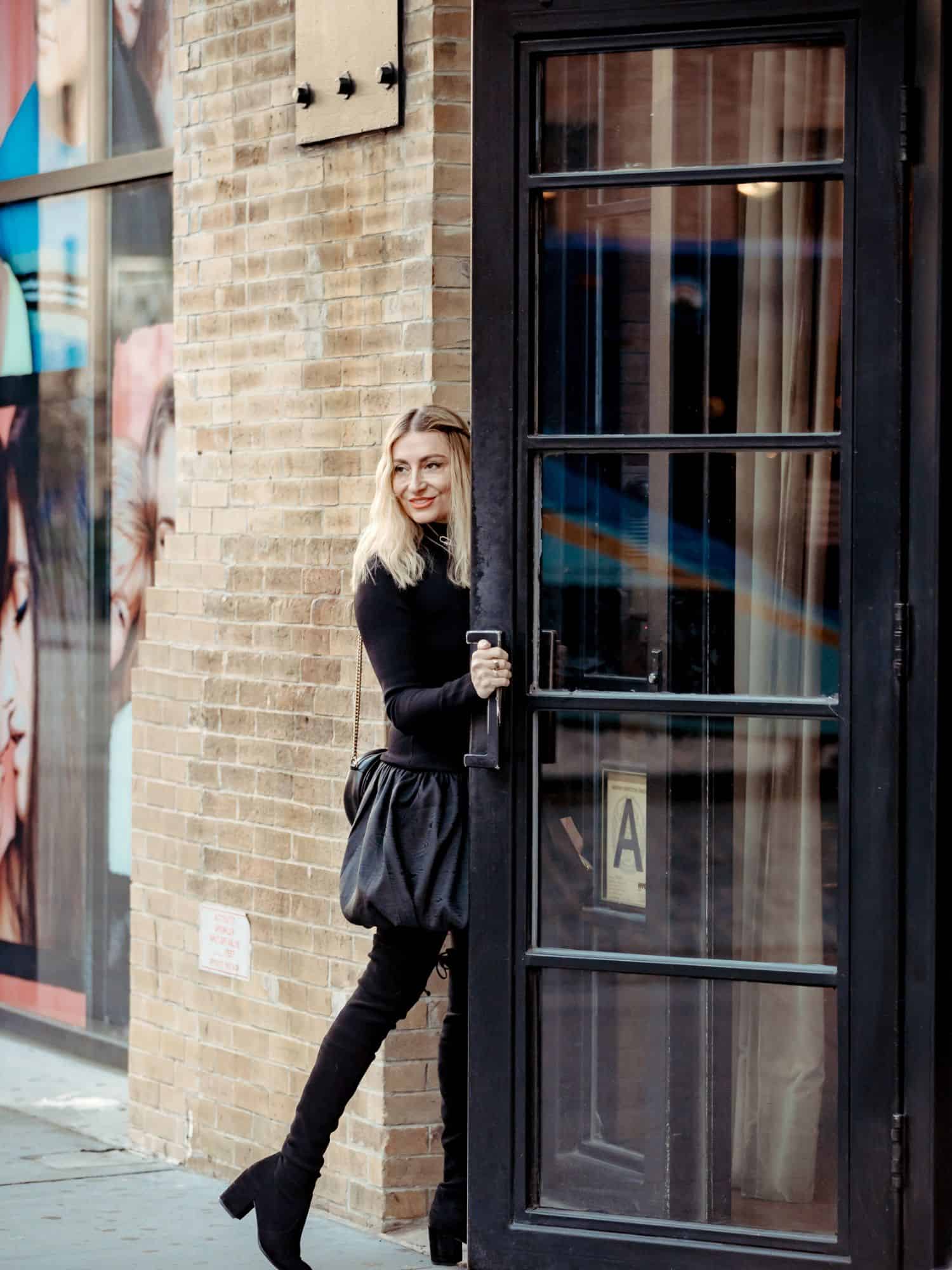 Classic Black
For a timeless and sophisticated look, you can never go wrong with black. Black outfits are effortlessly elegant and can be dressed up or down depending on the occasion, making the perfect dressy Thanksgiving outfits with very little effort. Moms can wear a little black dress with statement jewelry, while dads can opt for a black suit with a pop of color in their tie or pocket square. Kids can also join in on the classic look by wearing black and white outfits or adding a touch of black to their ensembles. Black is a versatile color that can be worn for any Thanksgiving celebration.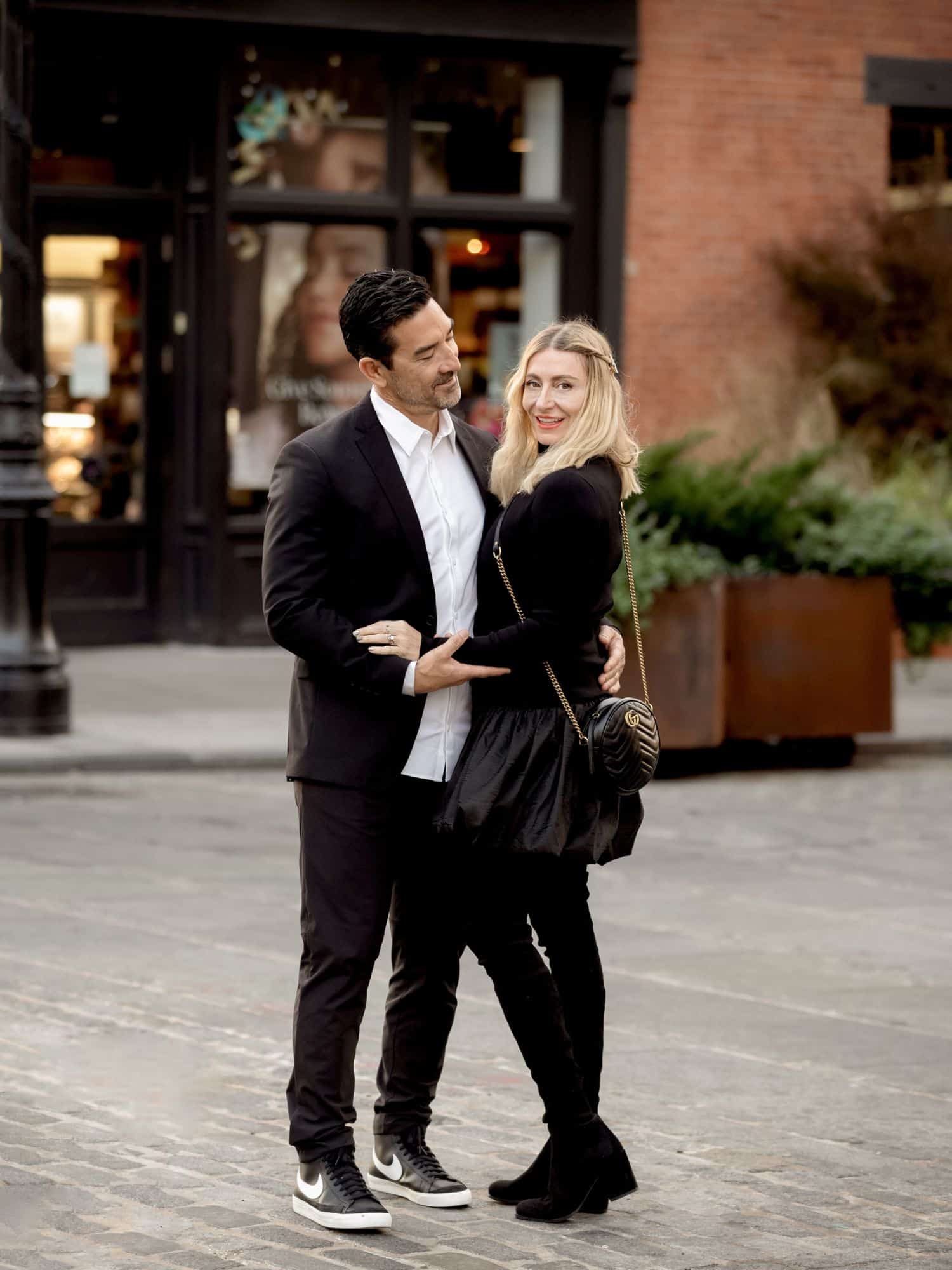 Black embodies a sense of luxury and sophistication, making it an ideal color for a stylish Thanksgiving gathering. Women could consider pairing their black dresses with a statement belt or a clutch in a bold color to add a touch of personality without compromising the elegance of the outfit.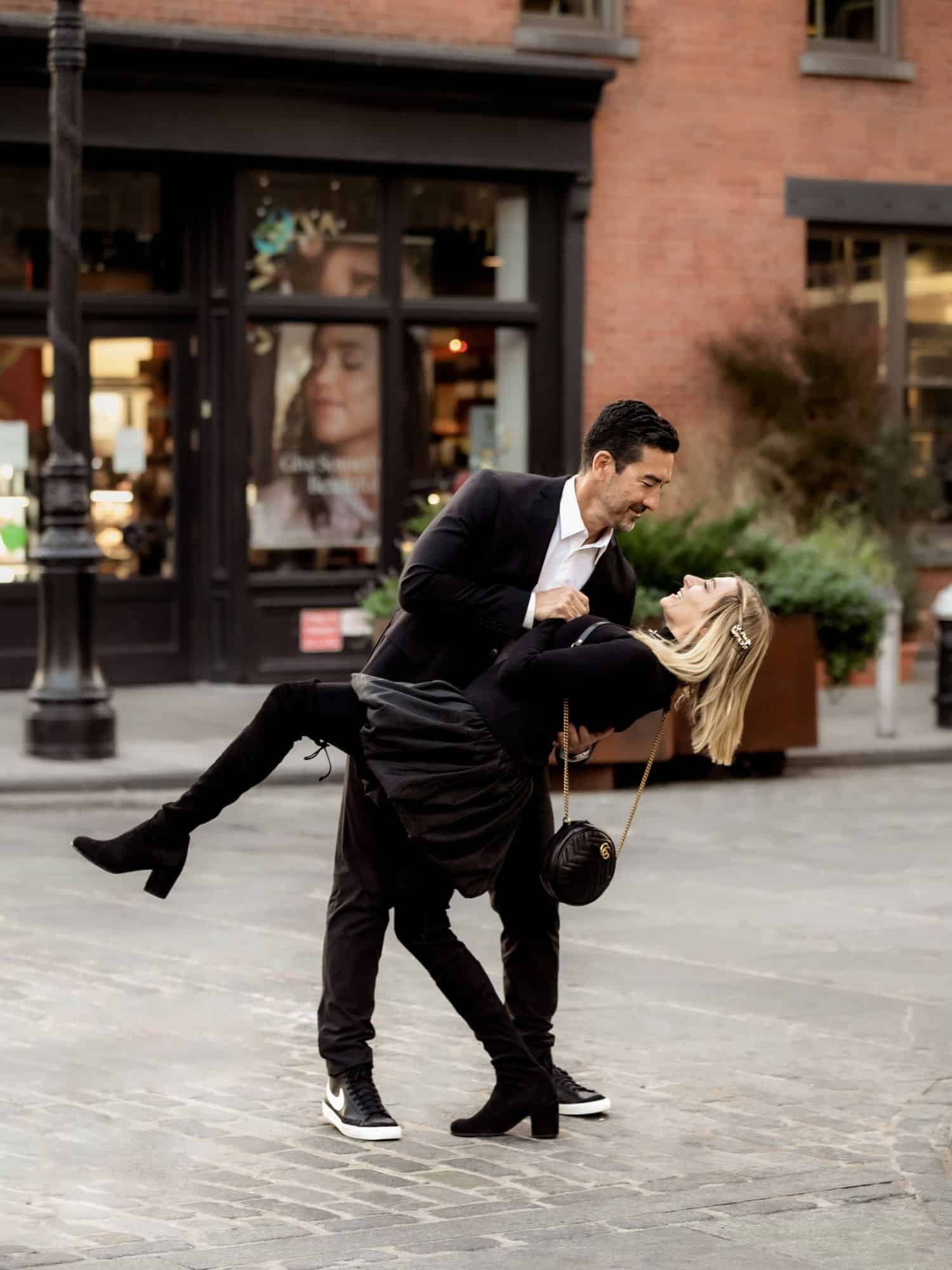 Men could choose black sweaters or button-down shirts paired with charcoal grey or dark denim pants for a casual yet polished look.
For children, consider black chinos or dresses, which can be paired with colorful accessories or shoes to keep the look fun and youthful. Remember, the key to pulling off a black-themed outfit is to balance it with the right accessories and attitude.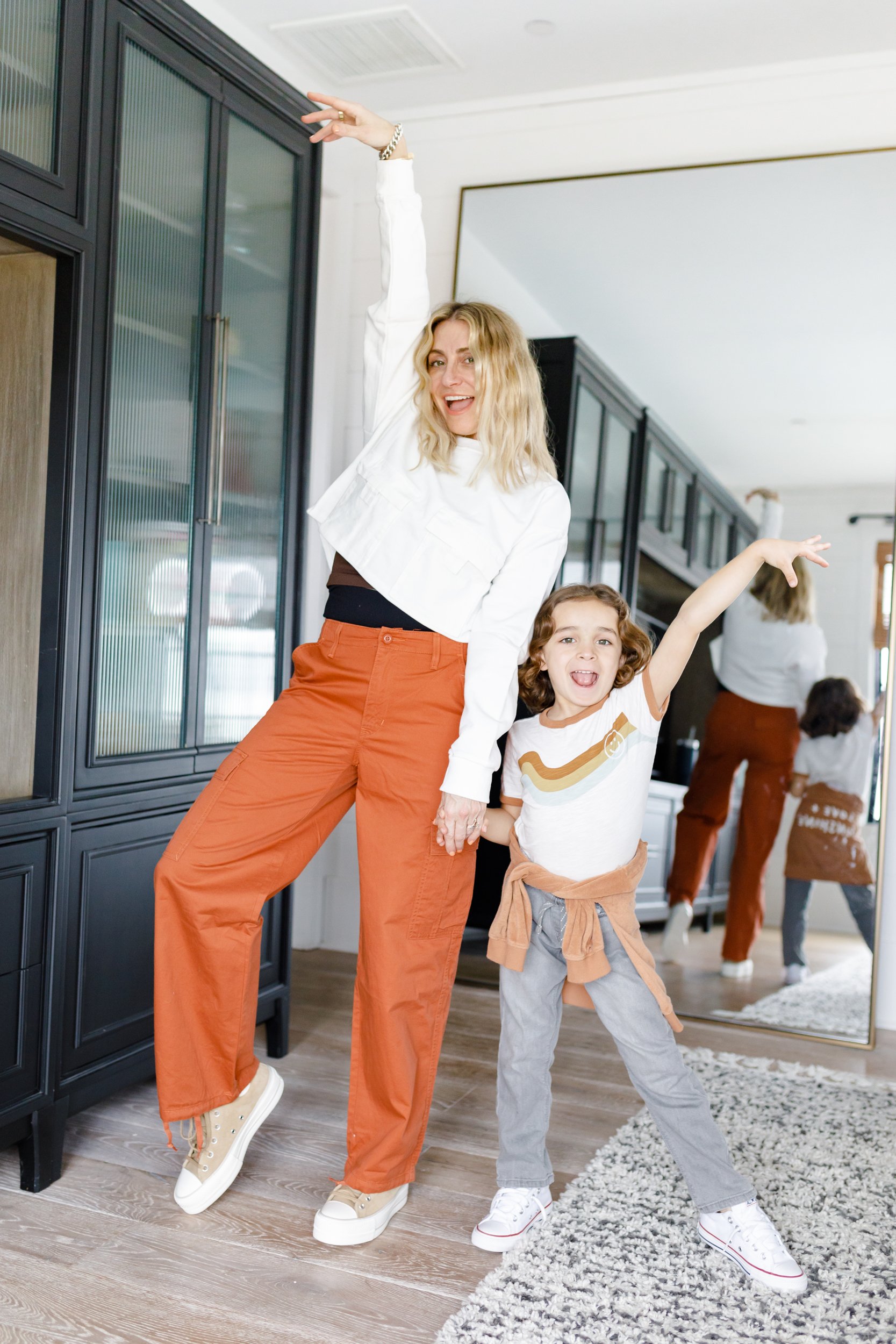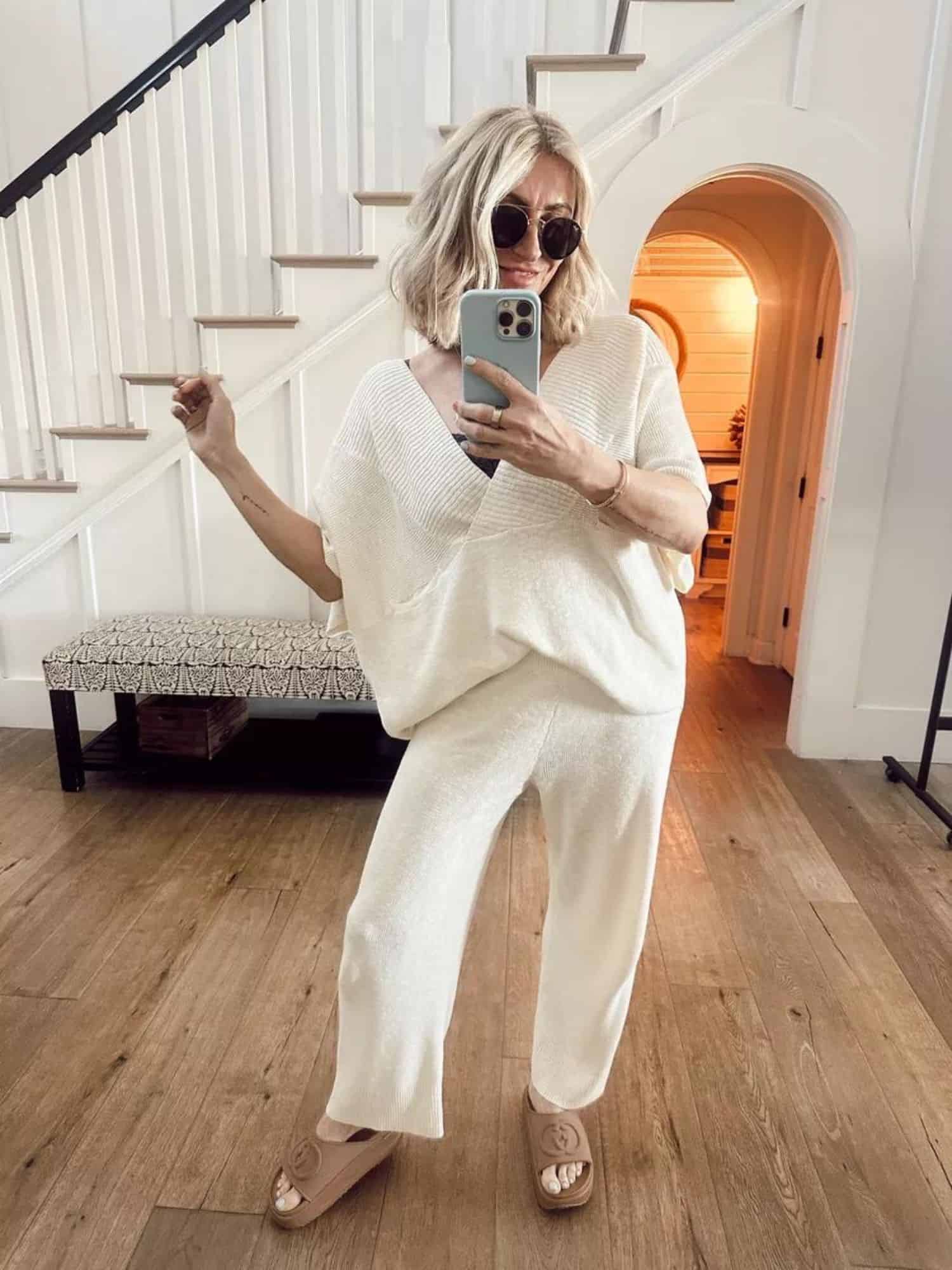 Cozy Comfort
Thanksgiving is all about comfort food and comfort wear. If you're looking for a laid-back, cozy vibe for your Thanksgiving outfits, go for relaxed fit soft sweater dresses, knitted tunics, or a simple sweater set. The whole family can wear coordinated shades of cream, tan, or brown for a cohesive look for family Thanksgiving outfits. Moms and daughters can accessorize with knit scarves or statement earrings, and dads and sons can wear wool hats or cozy socks. This outfit is perfect for lounging around the house or playing in the backyard.
Cozy Comfort embodies the essence of a homey Thanksgiving, wrapped in warmth and ease. Imagine chunky knitted cardigans, plush velvet sweatpants, and soft cotton tees that provide a sense of comfort and relaxation. For footwear, think about fluffy slippers or snug socks that add a layer of warmth, perfect for lounging around.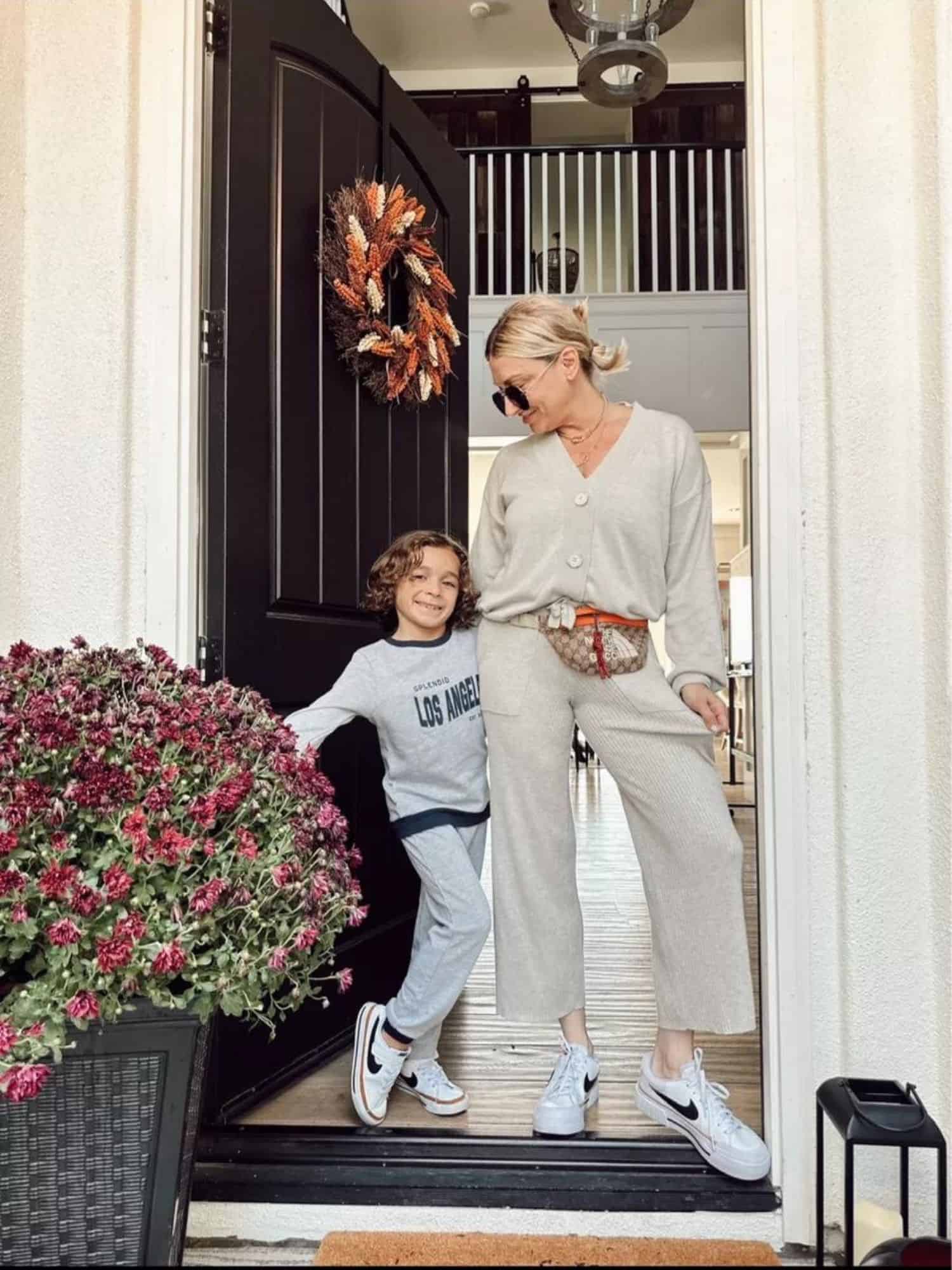 Soft, warm hues like beige, taupe, or caramel can be used to create a harmonious and balanced color palette. For a pop of color or pattern, consider plaid scarves or beanie hats. This style is all about embracing the snugness of the season and celebrating Thanksgiving in the most relaxed, comfortable manner. With Cozy Comfort, the dress code is as inviting and warm as the holiday itself.
There are endless ways to style your family's Thanksgiving outfits. Whether you want to stick with a classic autumn look or try something unconventional, the key is to have fun and embrace your family's unique flair. By matching your outfits together, you'll create lasting memories and beautiful photos that can be cherished for years to come. Don't forget to snap pictures and share them with loved ones who couldn't make it to the Thanksgiving celebration. Meanwhile, enjoy the day, a large family meal, the pumpkin pie, and laugh together around the family dinner table. Then get ready to welcome in the winter holiday season in late November, because right after Thanksgiving comes 25 Days Till Christmas.
Tips for Parenting In Style...
Never boring, always awesome. Keep up to date with the latest from City Girl Gone Mom.