Get ready for the coziest season with our delightful fall cocktails! Sip on warm apple cider goodness and spicy pumpkin flavors. Explore a world of tasty drinks that'll make your autumn evenings extra special.
Even though the weather is still quite warm here in sunny southern California, our hearts are already embracing the spirit of fall with open arms! This cherished time of the year brings with it the joy of setting up festive decorations, wearing cozy sweaters, indulging in mouthwatering seasonal treats, and best of all, savoring incredibly delightful sips (yes, you heard that right!).
Whether the sun is shining brightly or there's a hint of a chill in the air, you can fully immerse yourself in the wonders of autumn by trying out these effortlessly fantastic fall cocktail recipes. They're absolutely perfect for those cozy fall get-togethers and holiday parties. From the inviting flavors of pumpkin punches to the crisp and refreshing notes of apple-infused gins, these are undeniably the only drinks you'll want to enjoy throughout this enchanting season. So, let's raise our glasses and toast to the magic of early fall! Cheers!
---
There was a real, radium-based, alcoholic drink known as the "Atomic Cocktail" that was served in missile-shaped bottles. They had adverse effects after prolonged exposure, but could temporarily cure minor fevers, headaches, and depression.
---
Flavors For Autumn Cocktails
Fall cocktails are all about embracing the best flavors of the season. While pumpkin is a popular choice, there are other amazing options too. Think of warm cinnamon, rich apple cider, and cozy nutmeg. Don't forget about warm vanilla, spiced chai, and sweet caramel – they're like autumn in a glass! So, while pumpkin is great, and it does make its appearance on the list a few times, there's a whole world of fall flavors to enjoy. Whether you are making the ultimate fall drinks for a friendly happy hour or you want a delicious cocktail for a special fall occasion, like Thanksgiving dinner, you'll find the perfect fall cocktail.
Apple juice and apple cider: Crisp and fresh, like an orchard in your glass.
Bourbon: Smooth and strong, a fall classic.
Chai: Smells great and exotic, cozy and warm to sip.
Cinnamon: Spicy and comforting, perfect for cozy feels.
Cranberry: Tart and lively, add fun to your drink.
Demerara Syrup: A bit of caramel goodness, makes your drink a delight.
Fig: Earthy and intriguing, add depth to your drinks.
Fresh Ginger Juice, Ginger Ale, or Ginger Beer: Zesty and exciting, adds a kick to your senses.
Maple syrup: Like liquid gold, sweet and deep.
Nutmeg: Warm and smelling great, a sprinkle makes your drink better.
Persimmon: Delicate and sweet, a true fall treat.
Pomegranate: Bursting with tangy sweetness, a real fall treasure.
Pumpkin Puree: The big star, hearty and earthy.
The Best Fall Cocktails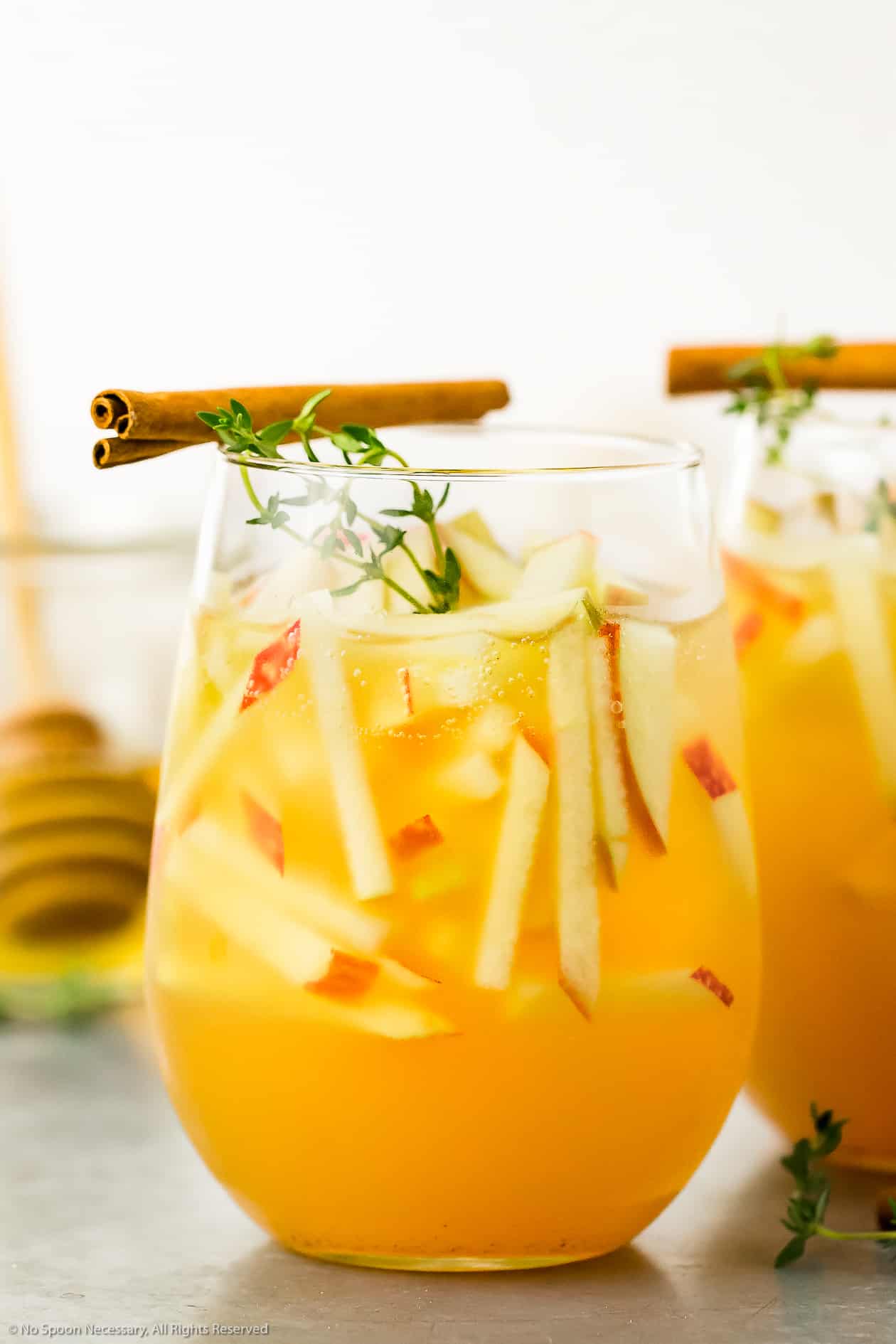 Apple Gin Cocktail
Spice up your normal fresh apple cider with this cozy autumnal cocktail recipe from No Spoon Necessary. With fresh apple slices and a cinnamon stick garnish, it's the perfect holiday sipper!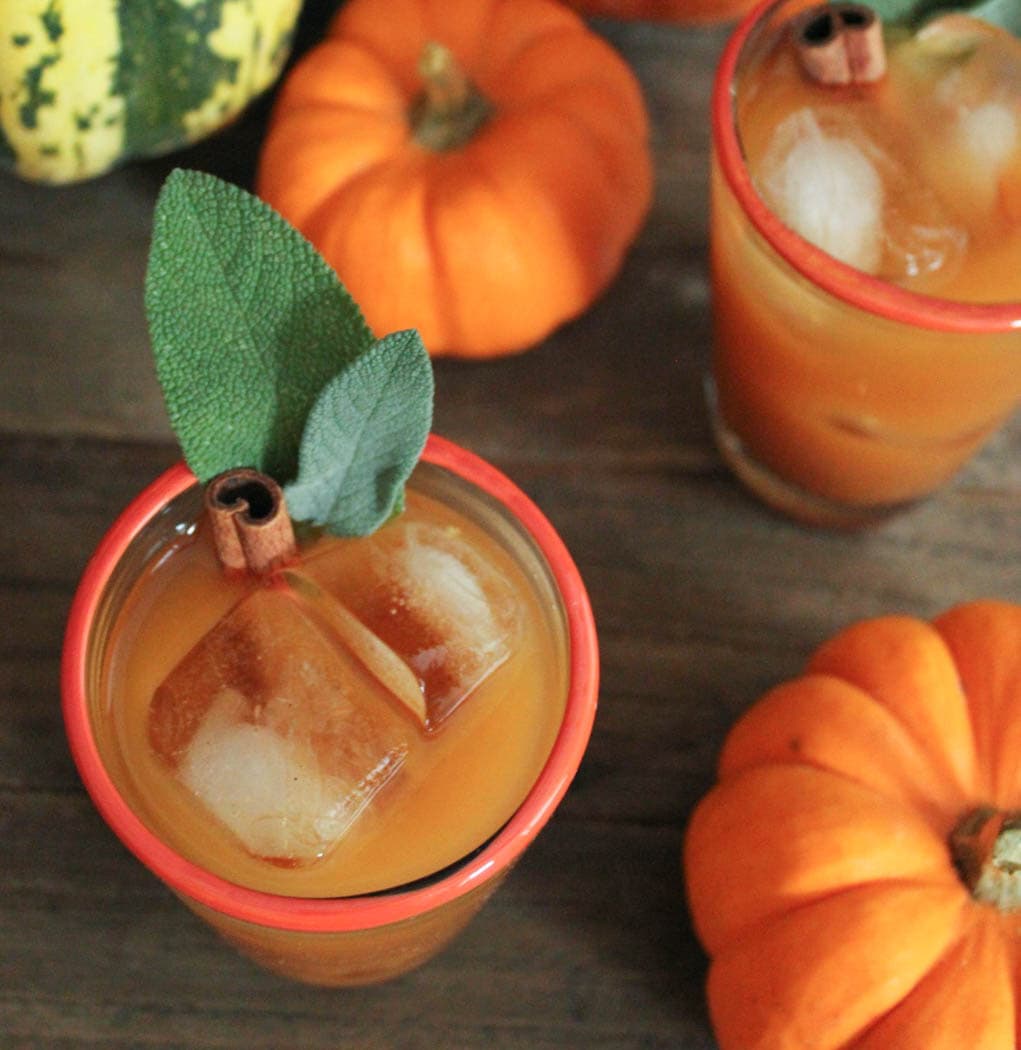 Spiced Pumpkin Punch
One sip of Domesticate Me's spiced pumpkin patch and you'll remember what makes pumpkin one of our favorite fall cocktails flavor. Make a big batch for your next fall party! And since we're big supporters of Responsibility.org, be sure to note your serving sizes if you're serving from a large punch bowl.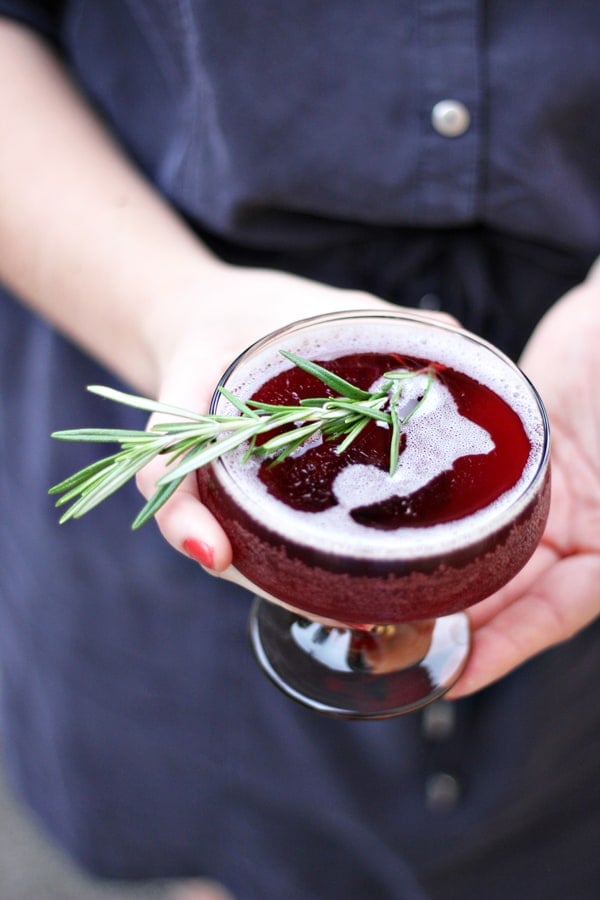 Rosemary-Infused Holiday Cocktail
Yes, this holiday bevvie from The Flair Exchange does look too good to drink—but, we'll drink anyways! The gorgeous color comes from the grape cranberry juice and the swoon-worthy aroma—fresh rosemary simple syrup!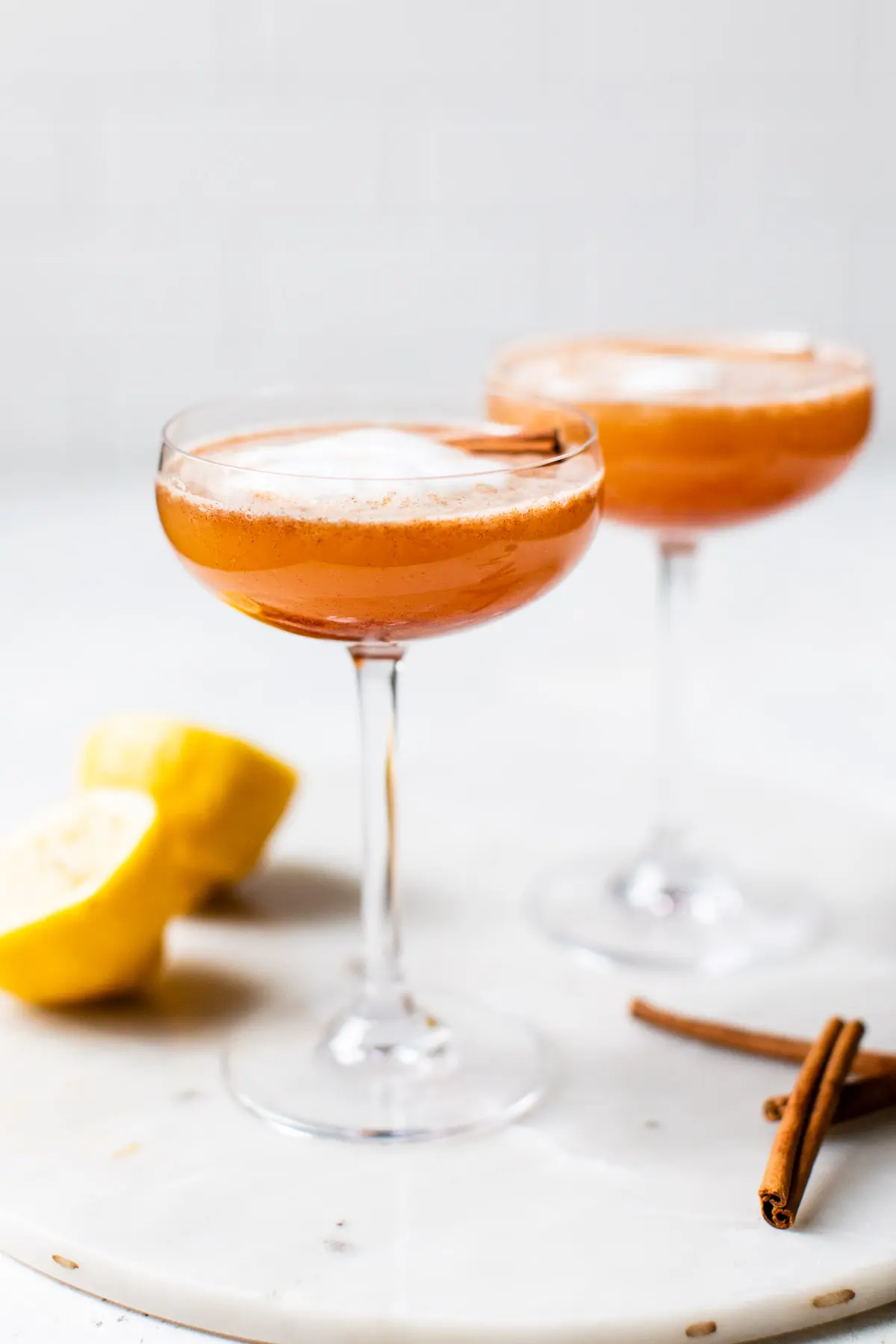 Cinnamon Tequila Sour
Sometimes the best recipes are those with the simplest ingredients. Take this delicious cinnamon tequila sour recipe from The Almond Eater, for example. The egg whites provide the perfect frothy element to this classic with a twist.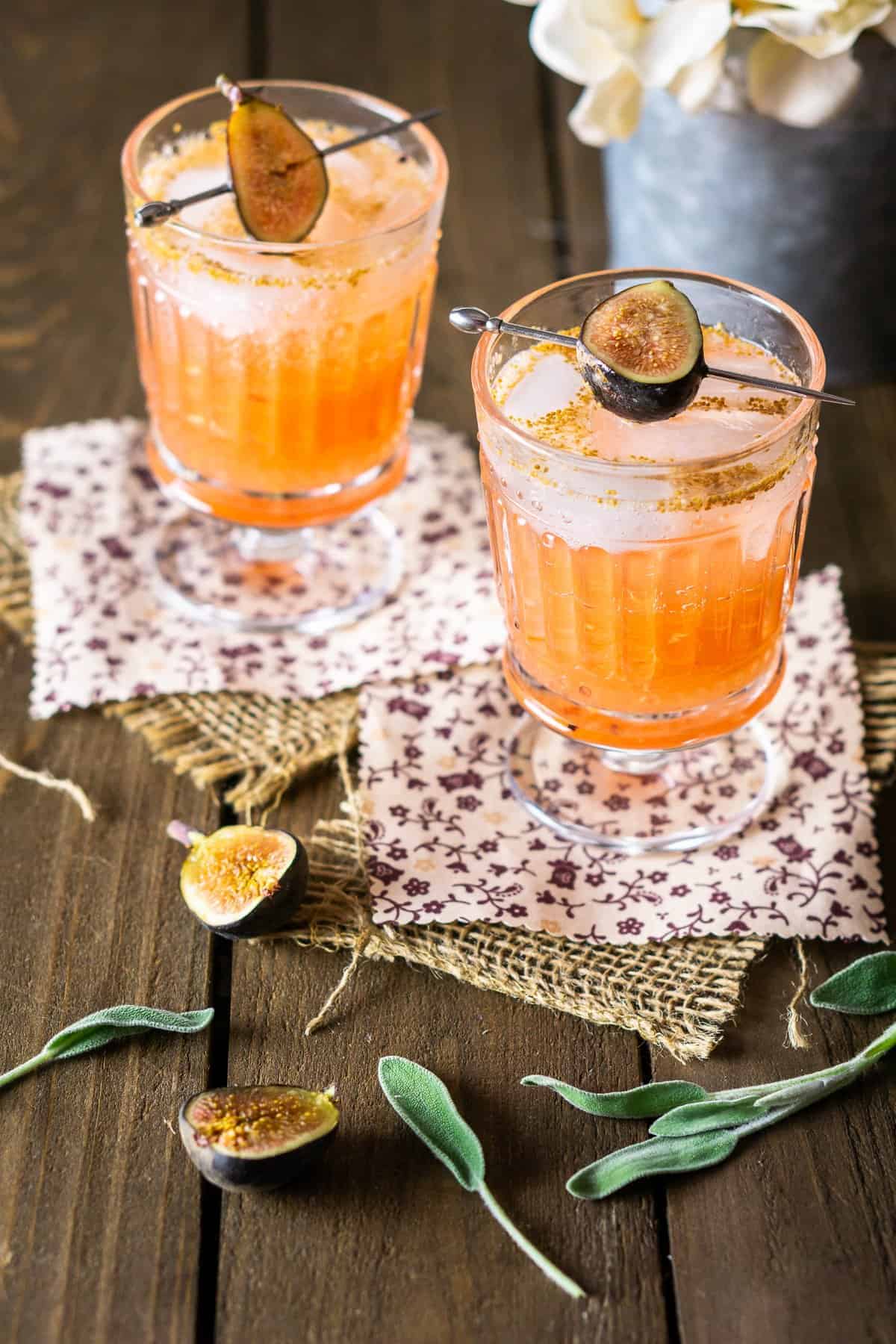 Sage-Fig Cocktail
On Burrata and Bubbles, the flavors of fall cocktails go beyond your typical apple or pumpkin concoctions, and go for the bold instead. This sage and fig cocktail recipe is bold in flavor, totally beautiful, and, of course, super delicious.
---
Ernest Hemingway invented a cocktail named "Absinthe and Champagne" or, "Death in the Afternoon."
---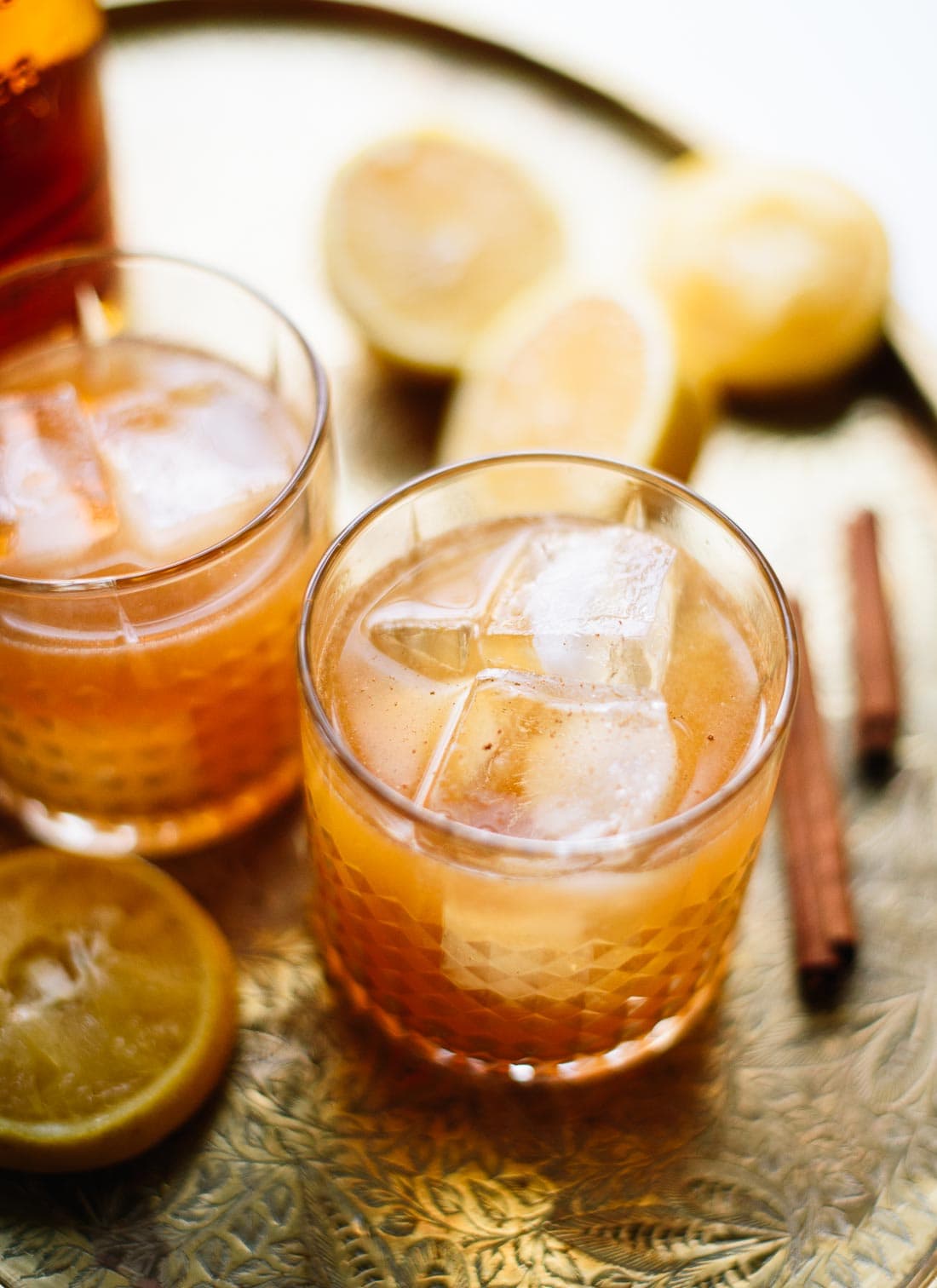 Cinnamon Maple Whiskey Sour
A whiskey sour always hits the spot during the colder months, but Cookie and Kate's spin on the recipe is the perfect twist. The cinnamon maple adds a slight sweetness to balance the libation out.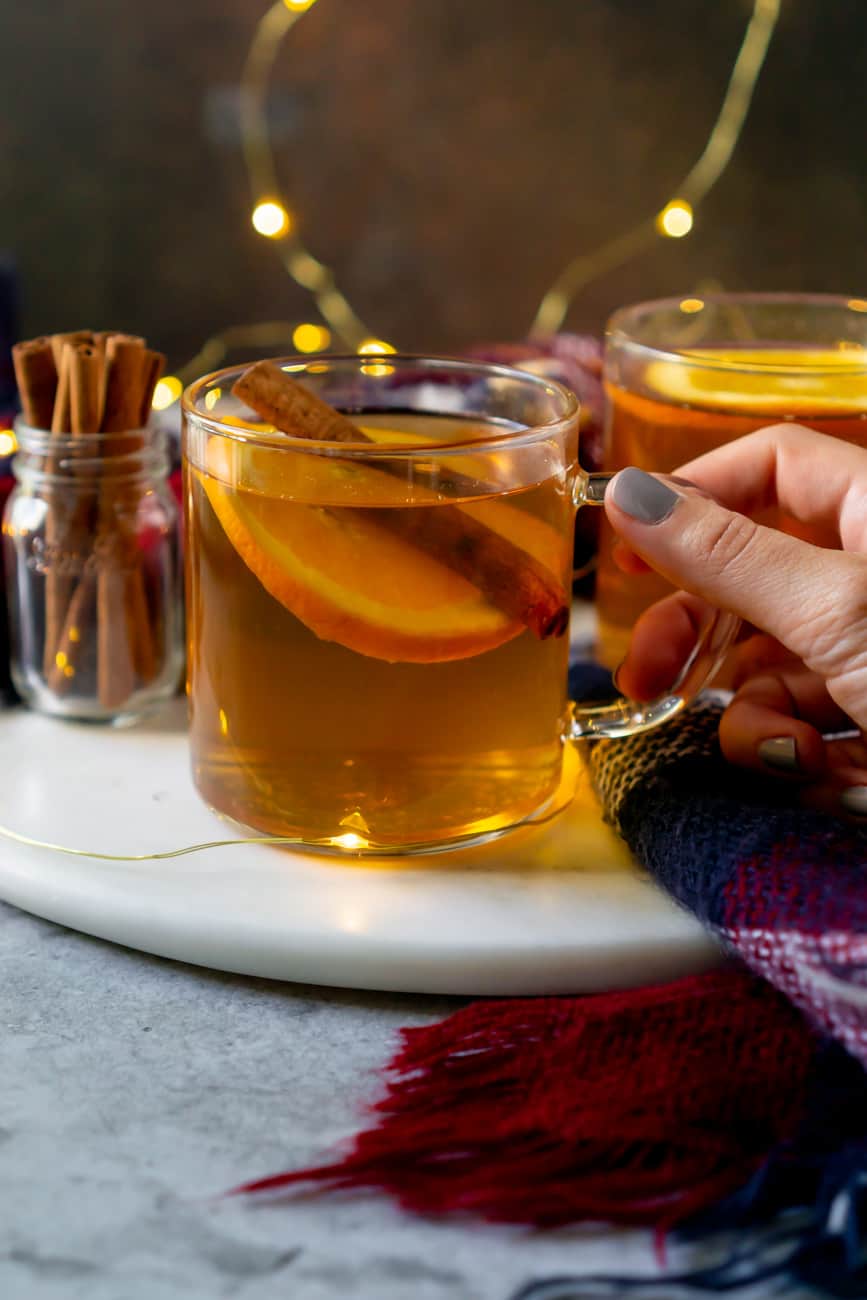 Pumpkin Spice Hot Toddy
It's like Fall in a cup! Here's a classic Hot Toddy you love with a Fall twist! Instead of rosé, enjoy a warm Pumpkin Spice Hot Toddy from JZ-Eats.com on a cold day or night. This recipe is perfect for Fall, but be careful, it's hard to stop at just one!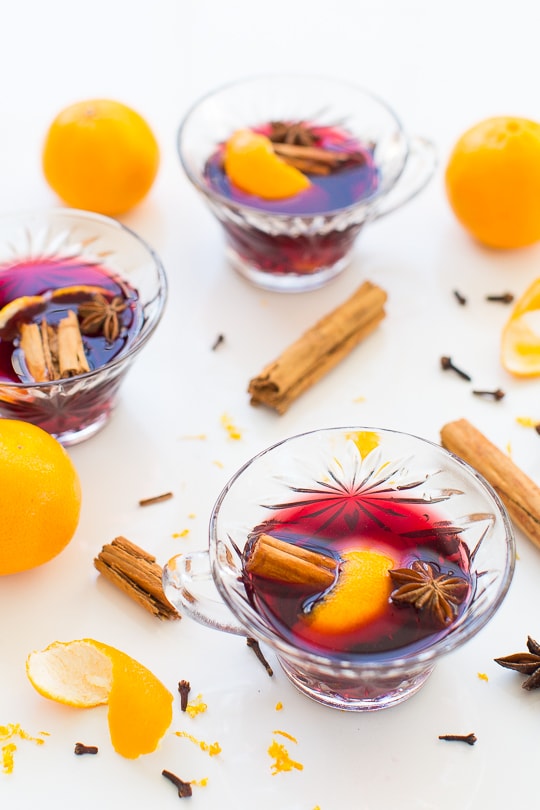 Hot Spiced Wine
We've got a thing for the classics, and Sugar and Cloth delivers with a must-try classic hot spiced red wine recipe. The best part is that you can adjust the recipe to your preferences, making it more sweet or spicy!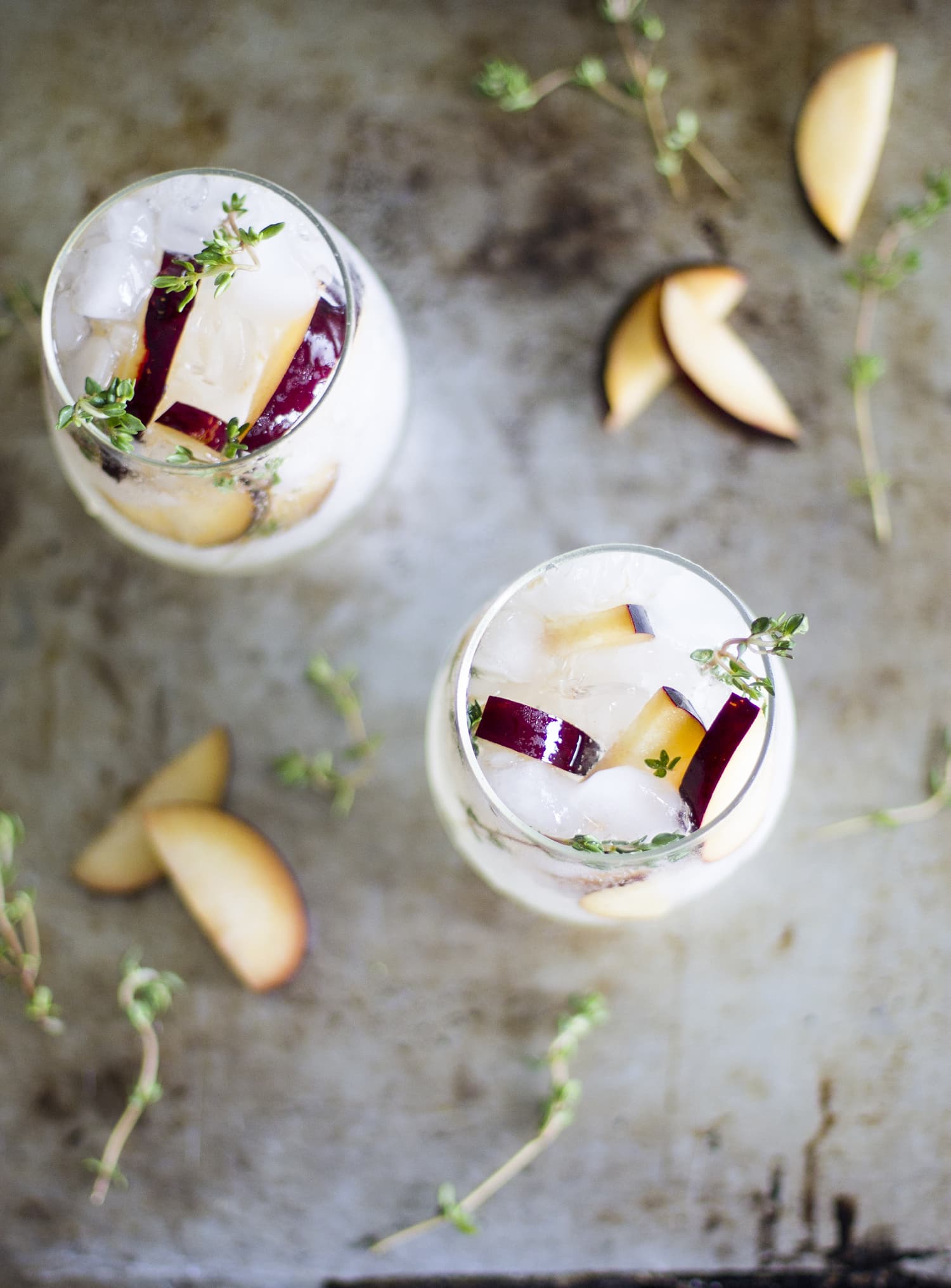 Plum and Thyme Prosecco Smash
This creation from My Diary of Us cures all of our cold-weather woes. The bubbly libation is refreshing, fruity (hello, plum!), and hits the spot for both day and night events. Yes, please!
---
A martini cocktail should be stirred, as a shaken martini is called a Bradford. This is why James Bond always has to specify his martini be made the wrong way.
---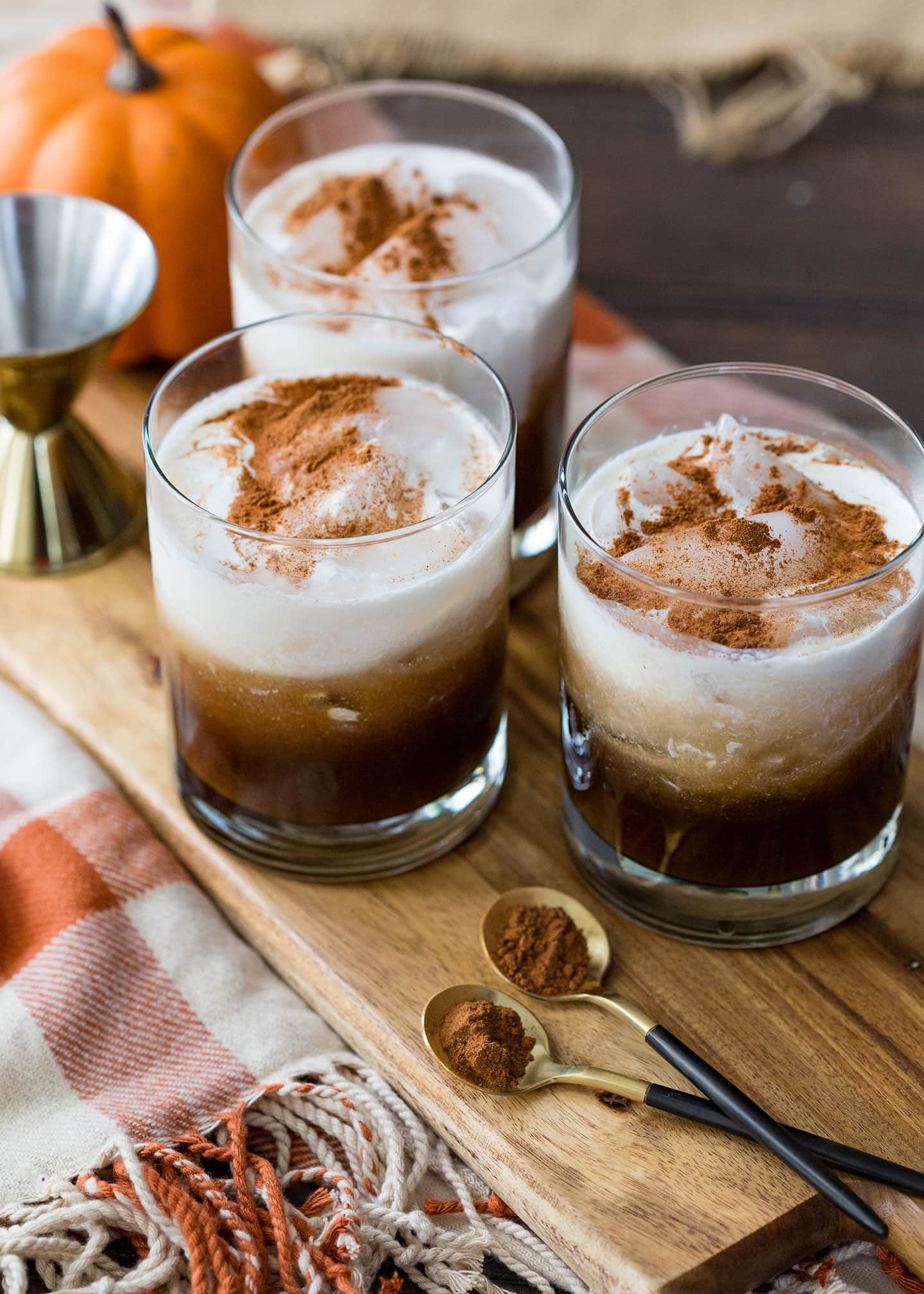 Pumpkin Spice White Russian
Would it really be fall without a white Russian?! We're obsessed with the Pizzazzerie's pumpkin white Russian recipe. This concoction calls for pumpkin pie spice seasoning for that extra fall flavor.
Whatever classic cocktail recipe the season calls for, make sure you're drinking responsibly and safely! For more info on drinking responsibly, visit Responsibility.org. Cheers!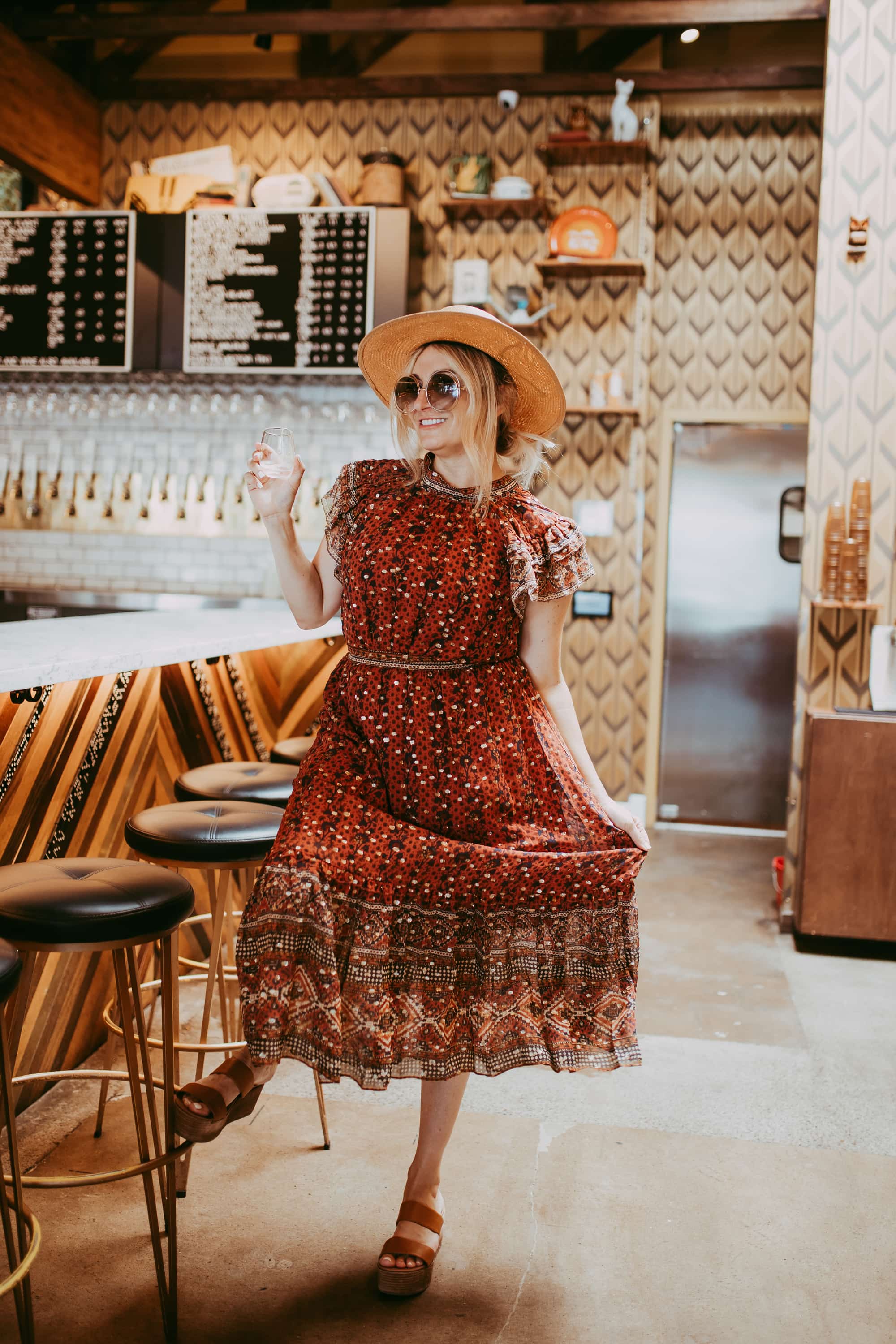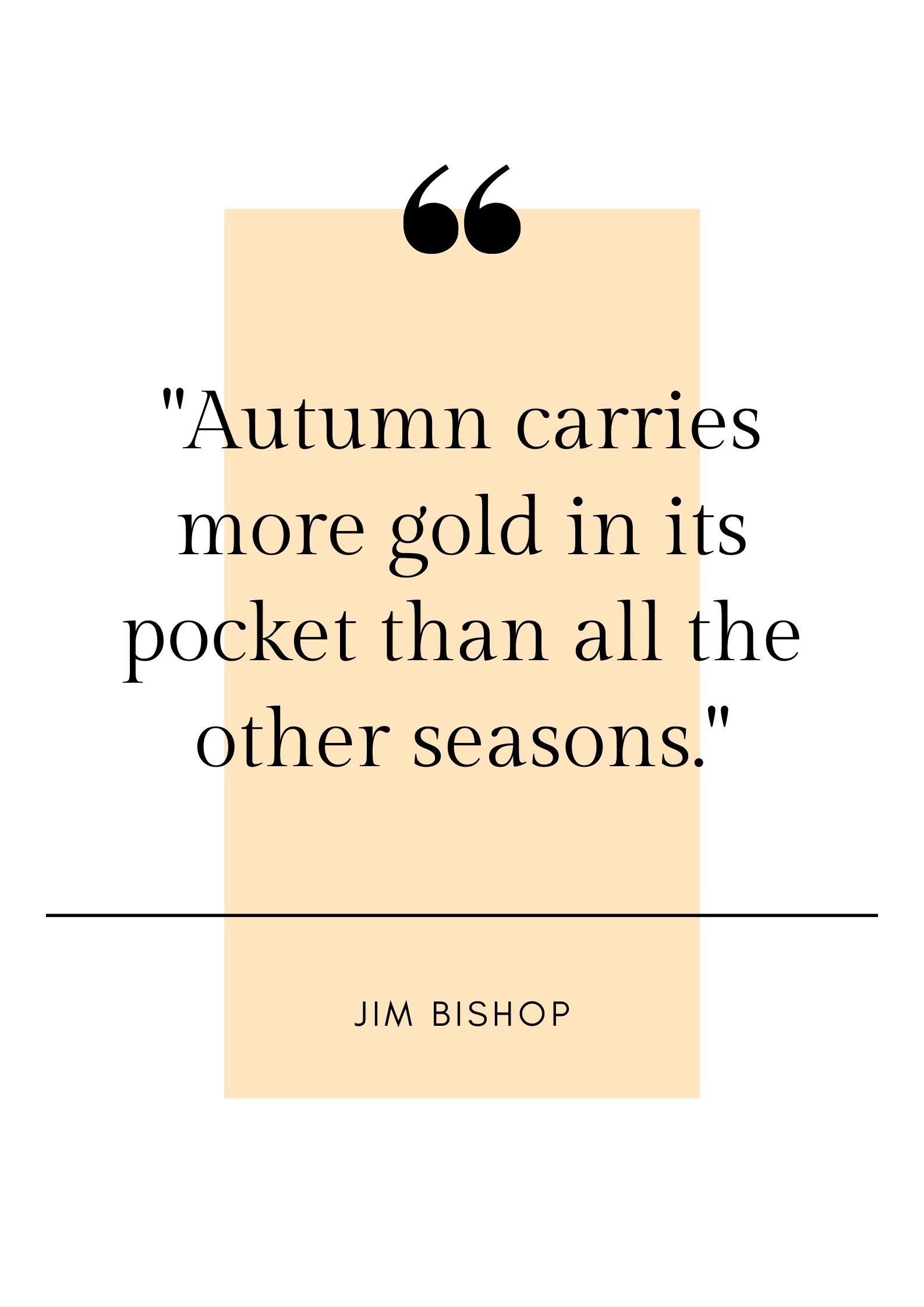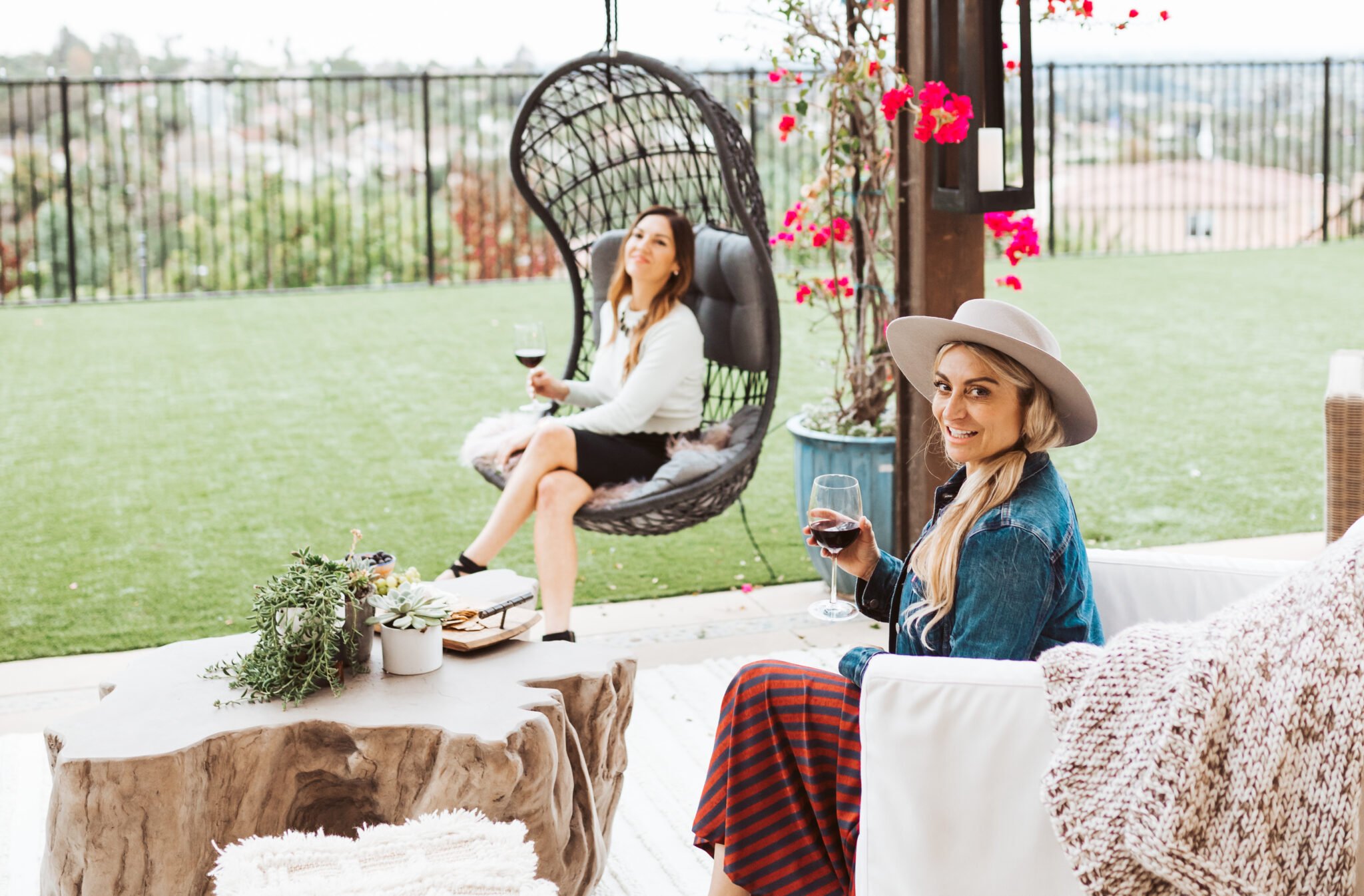 Tips for Parenting In Style...
Never boring, always awesome. Keep up to date with the latest from City Girl Gone Mom.