If there's one thing I learned about entertaining—other than serving unforgettable food—it's that one should never forego creating a fun, colorful and chic holiday table setting. Whether you are hosting a safe holiday dinner or it's just you and the kids, a great tablescape will set the ambiance of the evening. The table is an important piece, a reflection of you and your home, and this will be the focal point of your dining room.
With so many holidays throughout the year, my palette for all things tabletop is often inspired by the season and the celebration. By keeping this in mind year-round, I can usually whip up a fun table within 15 minutes just by rearranging items that I already own. And no matter what level of fancy the party may be—from a formal Jackie O. meal to a casual style dinner—this table style guide will have you covered. Here's how I do it:
---
The first Thanksgiving was celebrated in 1621. It included 50 Pilgrims, 90 Wampanoag Indians, and lasted three days.
---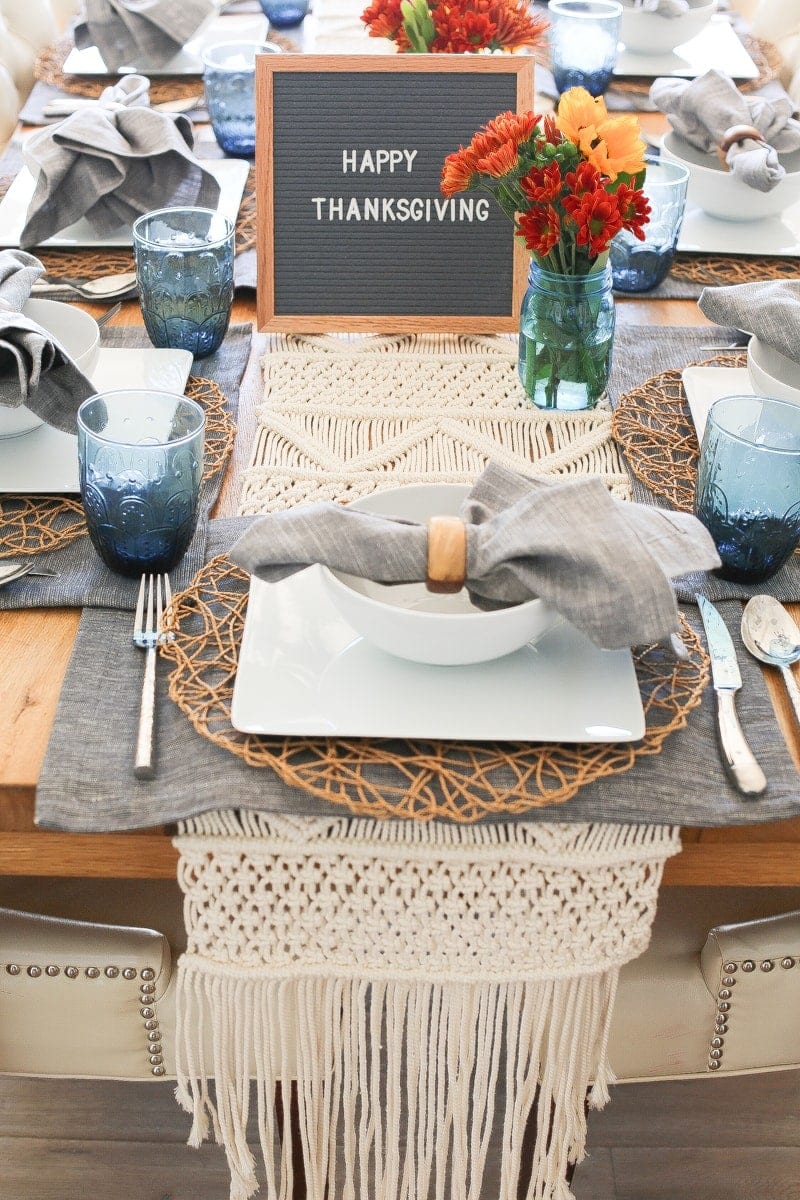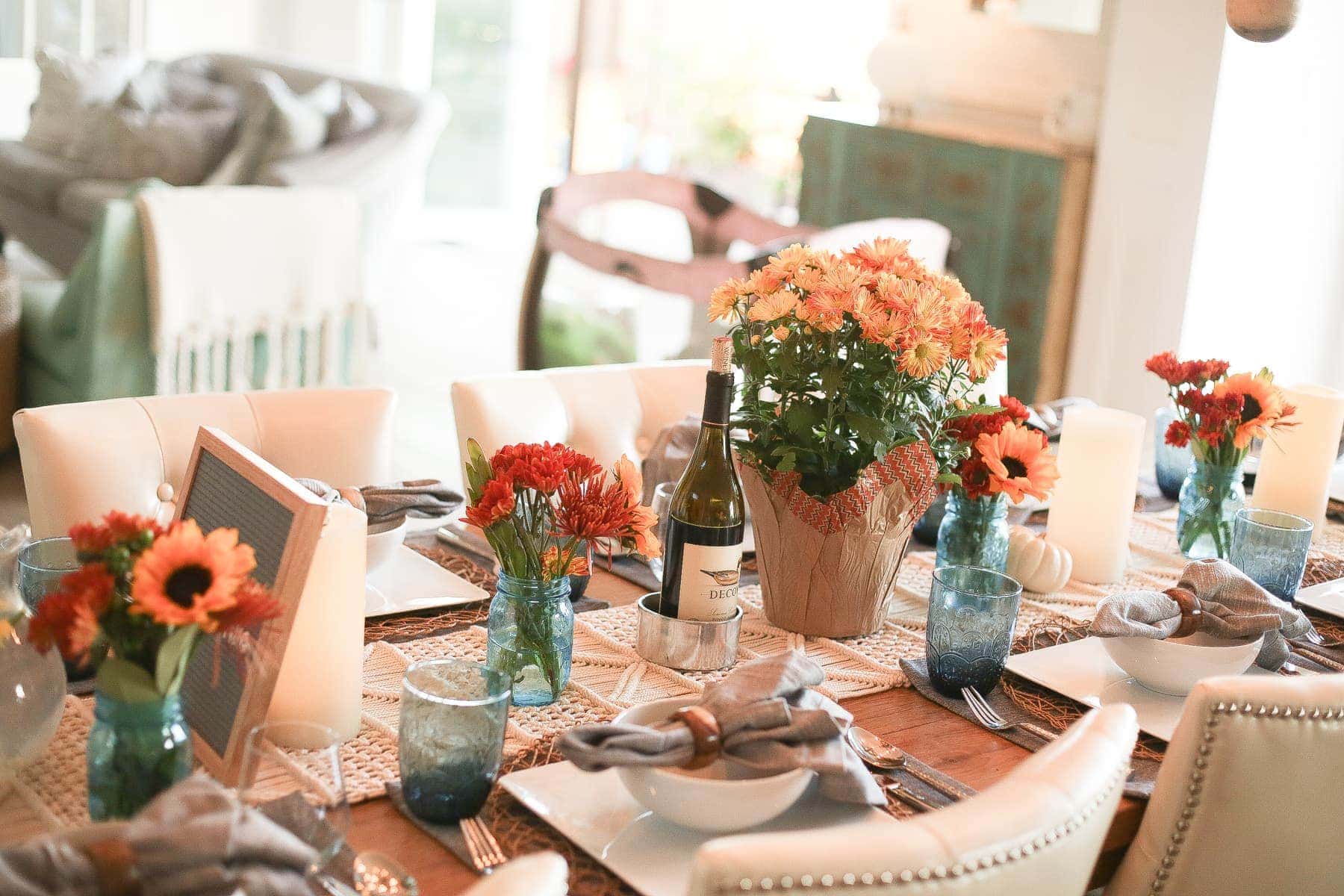 Try a Table Runner
Buy one table runner that really represents your style. For me, I chose a macrame one that elicits a very bohemian theme. I found the macrame runner to be natural enough that it can complement any theme. If you're the crafty type, you can also try your hand at making your own macrame home accessories.
For a wintery, cold-weather theme try something with a little more weight. A faux fur table runner hits all the right marks and makes the table feel cozy. Your family and friends will want to gather around the table even before dinner starts!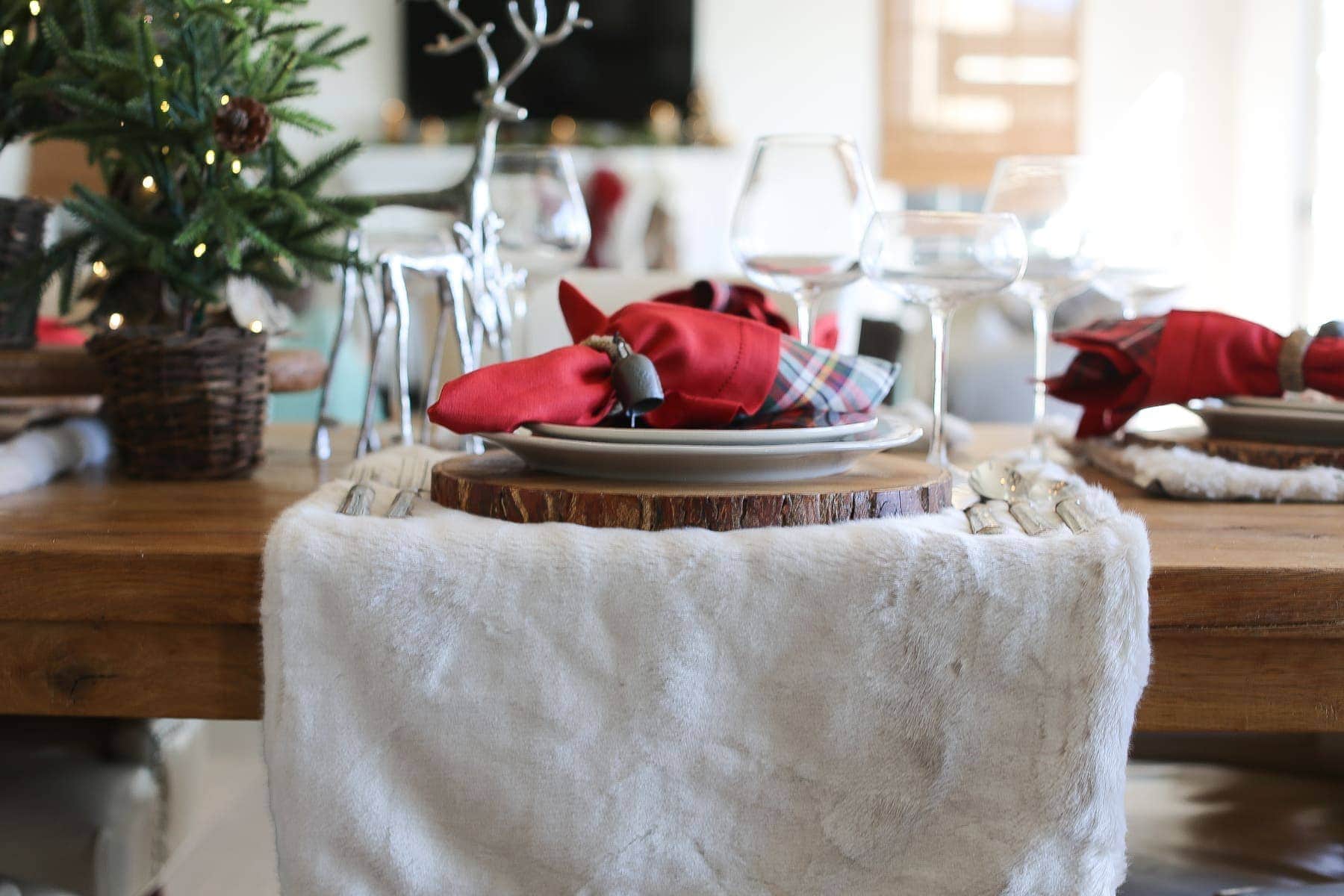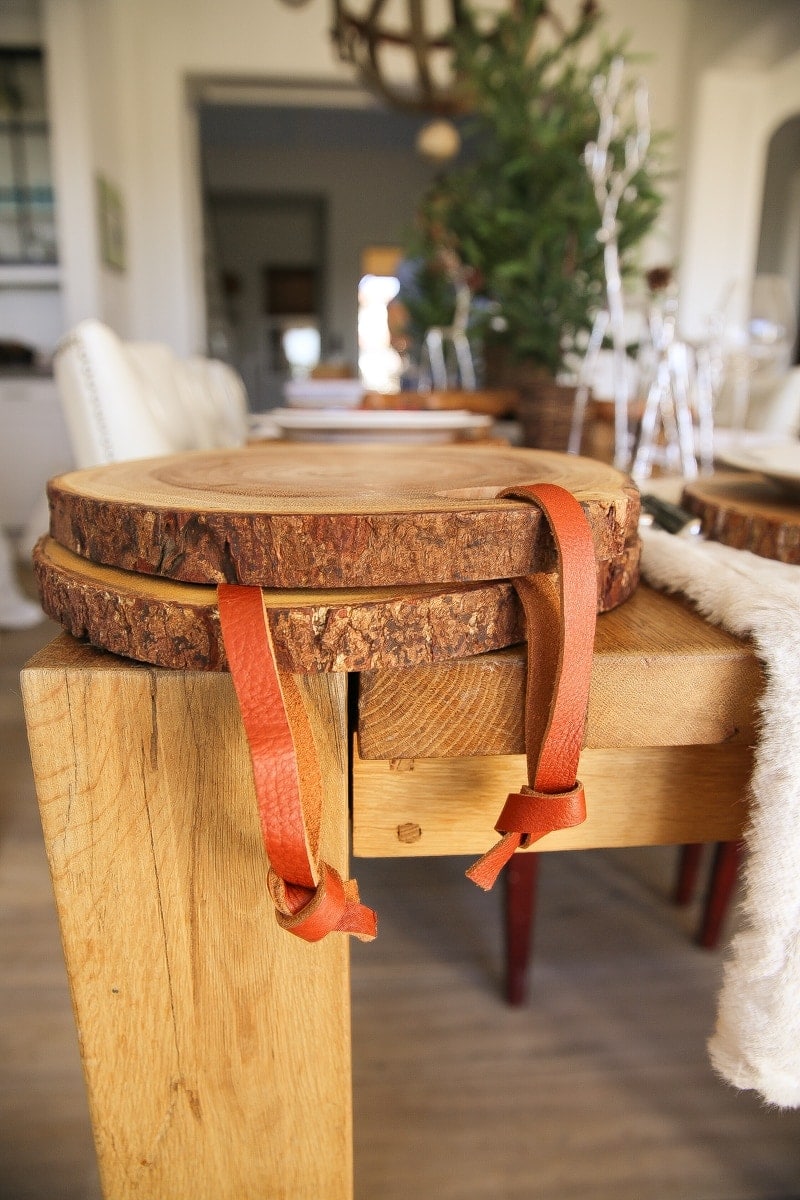 Add a Pretty Placemat
Always have an arsenal of placemats on hand. You can buy them anywhere, and I definitely recommend starting with the sale rack. Quantity is totally up to you; I typically buy in sets of 16, since my family alone consists of six. If I'm lucky enough to find a large quantity, 16 is my magic number. My table can seat 10, and I like to have six settings for my kitchen island. When it comes to placemats and holiday table settings, layering is key. I have a set of faux fur and simple grey linen to start my layering process.
---
The tradition of football on Thanksgiving began in 1876 with a game between Yale and Princeton. The first NFL games were played on Thanksgiving in 1920.
---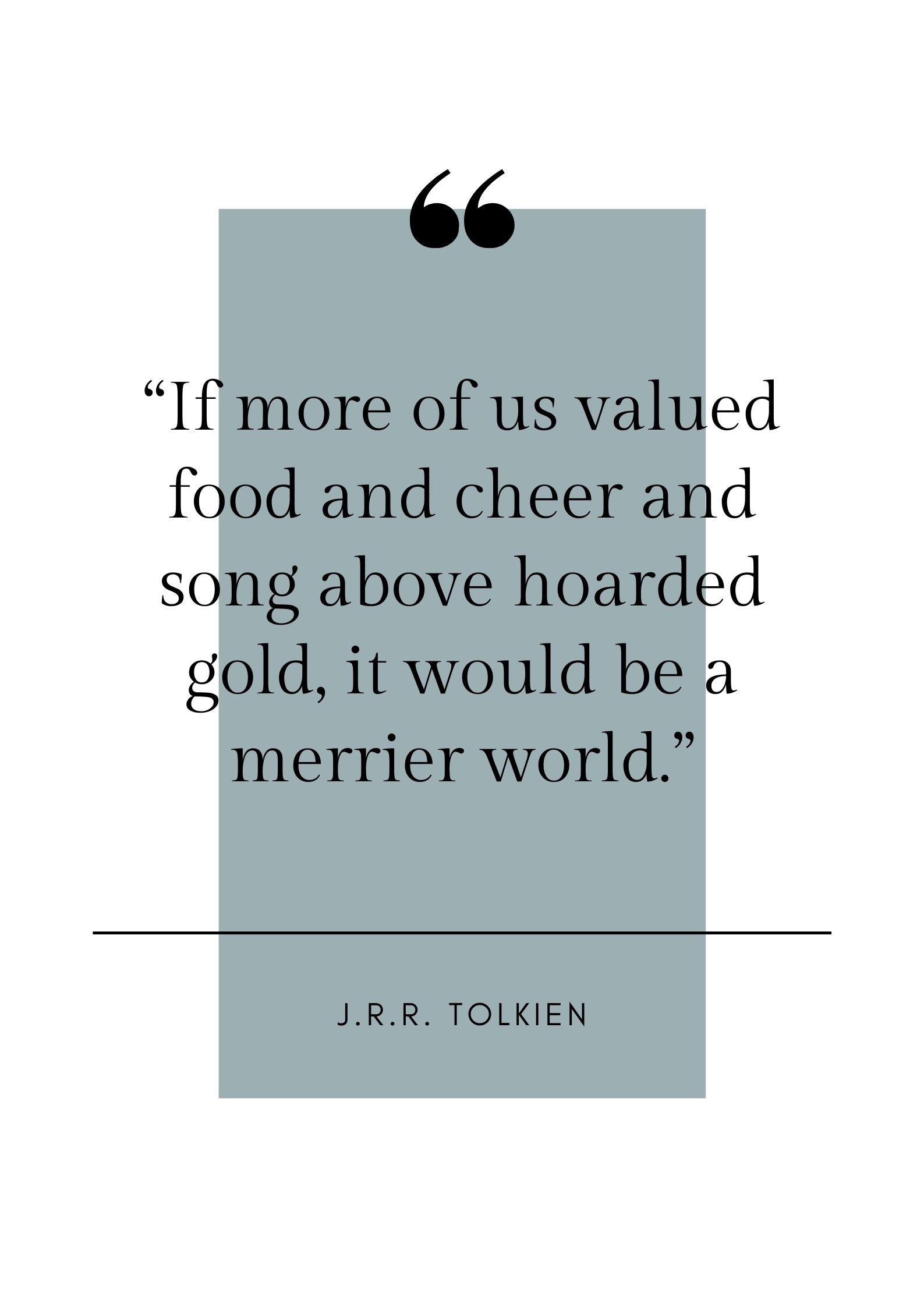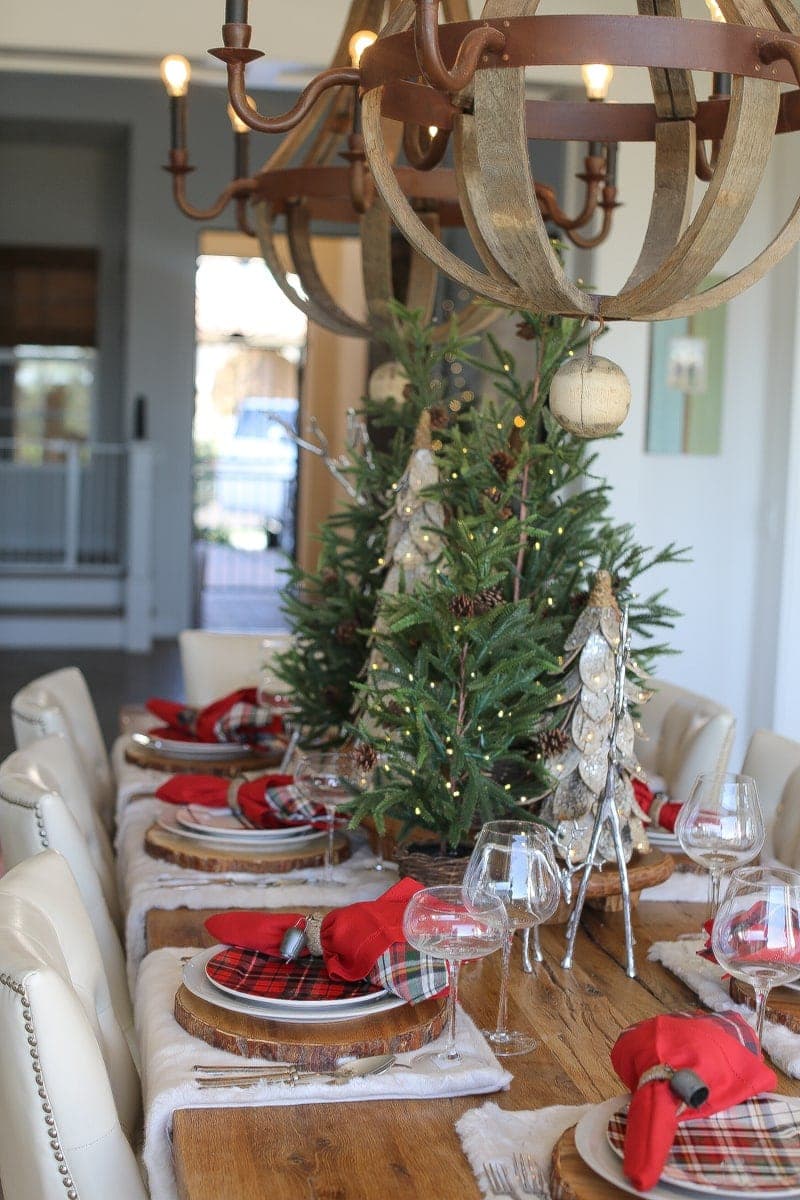 Don't Forget the Chargers
Another piece that I insist on incorporating to insert a more dramatic feel is the charger. I feel this layer of your setting really sets the stage and it also makes having a table cloth a thing of the past. I have a set of natural wood ones and these round rope placemats that have a dual function and can also serve as a charger. The charger can really dress up the table, sparking a lot of creativity no matter the level of formality of your party.

---
Turkey wasn't on the menu at the first Thanksgiving. Venison, duck, goose, oysters, lobster, eel, and fish were likely served, alongside pumpkins and cranberries (but not pumpkin pie or cranberry sauce!).
---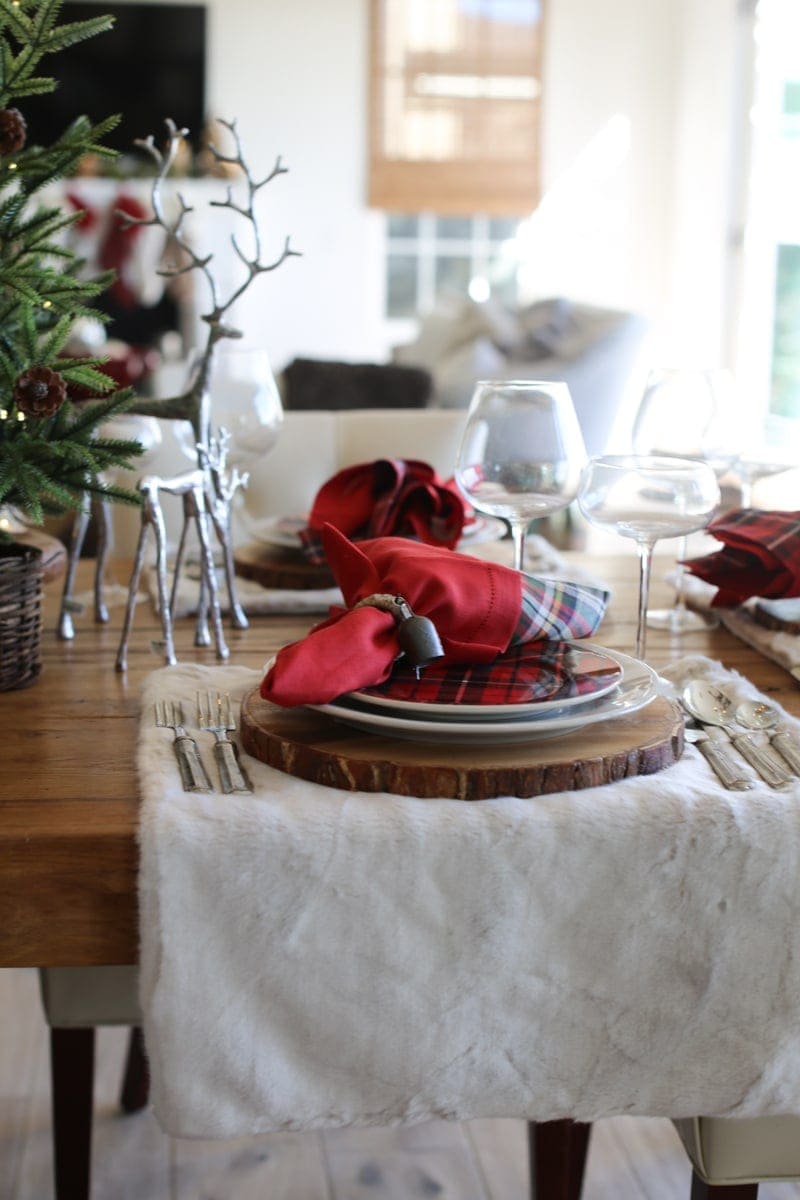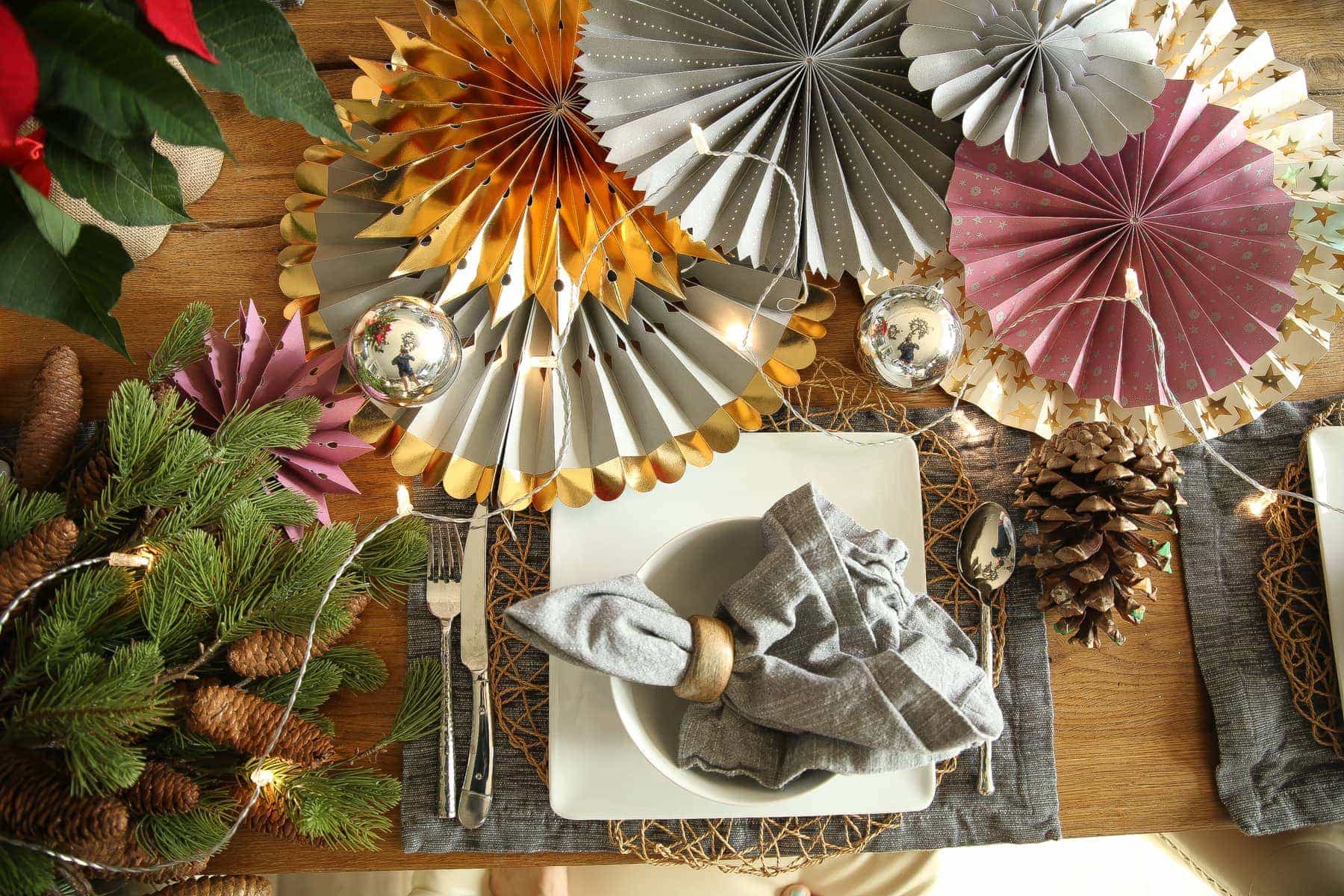 Everyone Needs Napkins
I am a huge fan of cloth napkins. A quality napkin loosely tucked inside of a napkin ring that complements the charger really has a way of pulling everything together. You really can't go wrong with a natural wood napkin ring. It has so much versatility and makes for a chic, rustic or casual accent to any table setting. Resting the napkin across the top of each plate adds another layer of texture and dimension that I simply adore.

---
About 46 million turkeys are cooked for Thanksgiving each year.
---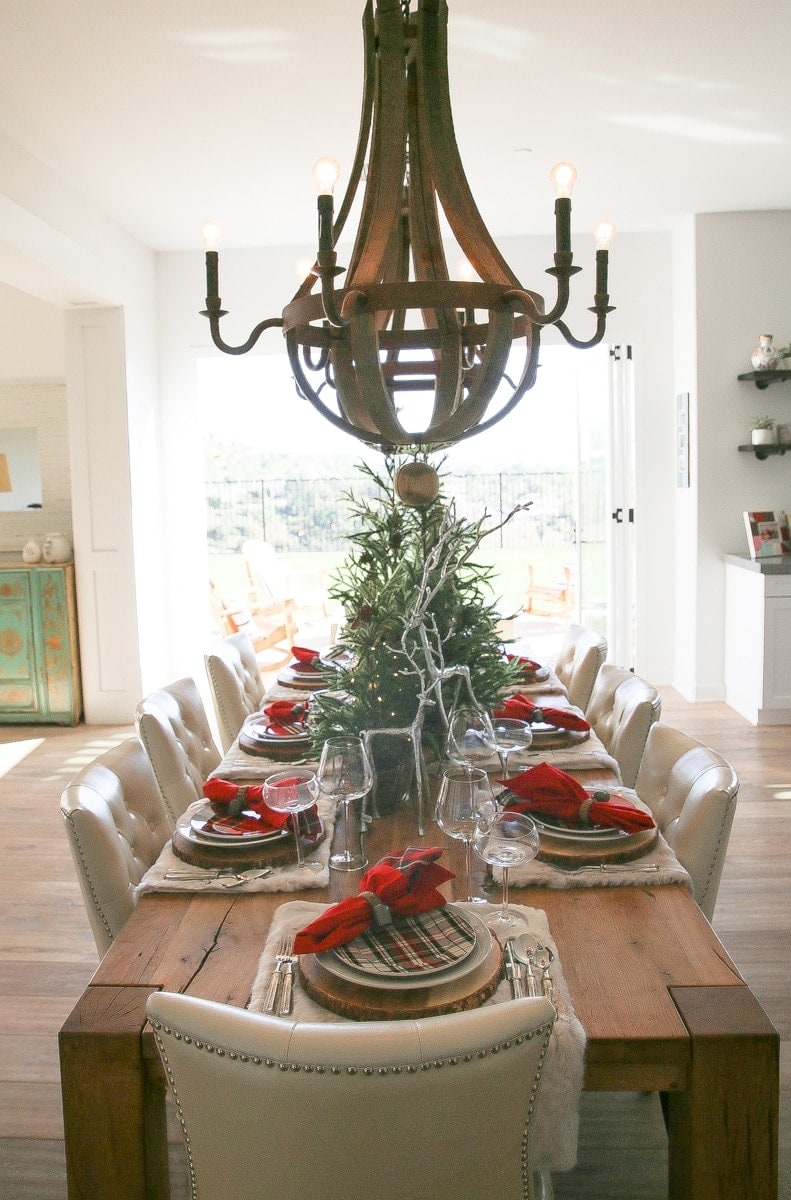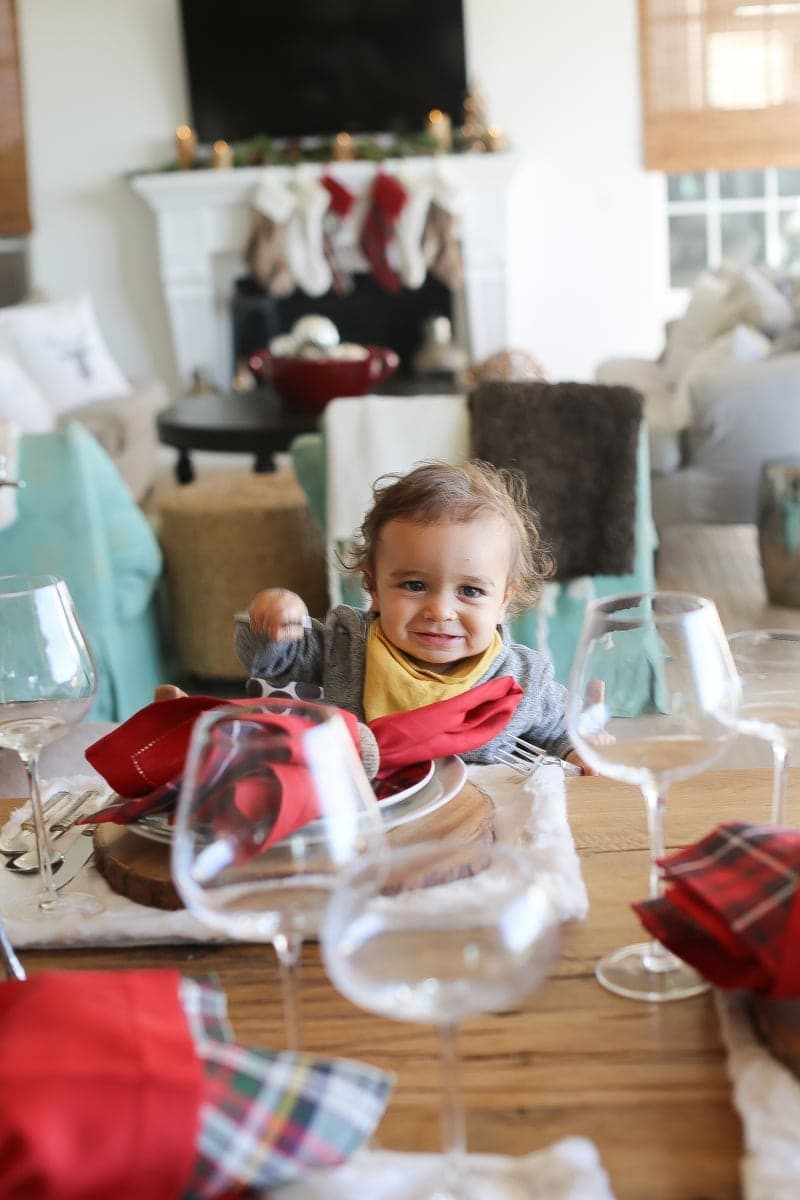 Cheers to Glassware
When it comes to glassware, I'm typically drawn toward low to moderately-priced selections for the sheer reason of breakage. As a family of six, often entertaining other families with multiple children, you can see why frugal glassware finds are a good choice for us.
Per set, not one, but two glasses are necessary—at least for the adults: one for wine and one for water. And for a little fun, try adorning your stemware with these wine markers, which are great for a good laugh and a conversation starter. For my water glasses, I like a splash of color, and my go-to has always been a cool, oceanic blue. For wine glasses, we have a set of stemless as well as a set with stems to complement our wine selection for the evening.
---
The first Macy's Thanksgiving Day Parade didn't feature any balloons. It was German-American illustrator Tony Starg, who used his passion for puppetry, to make the amazing floats come to life in 1927.
---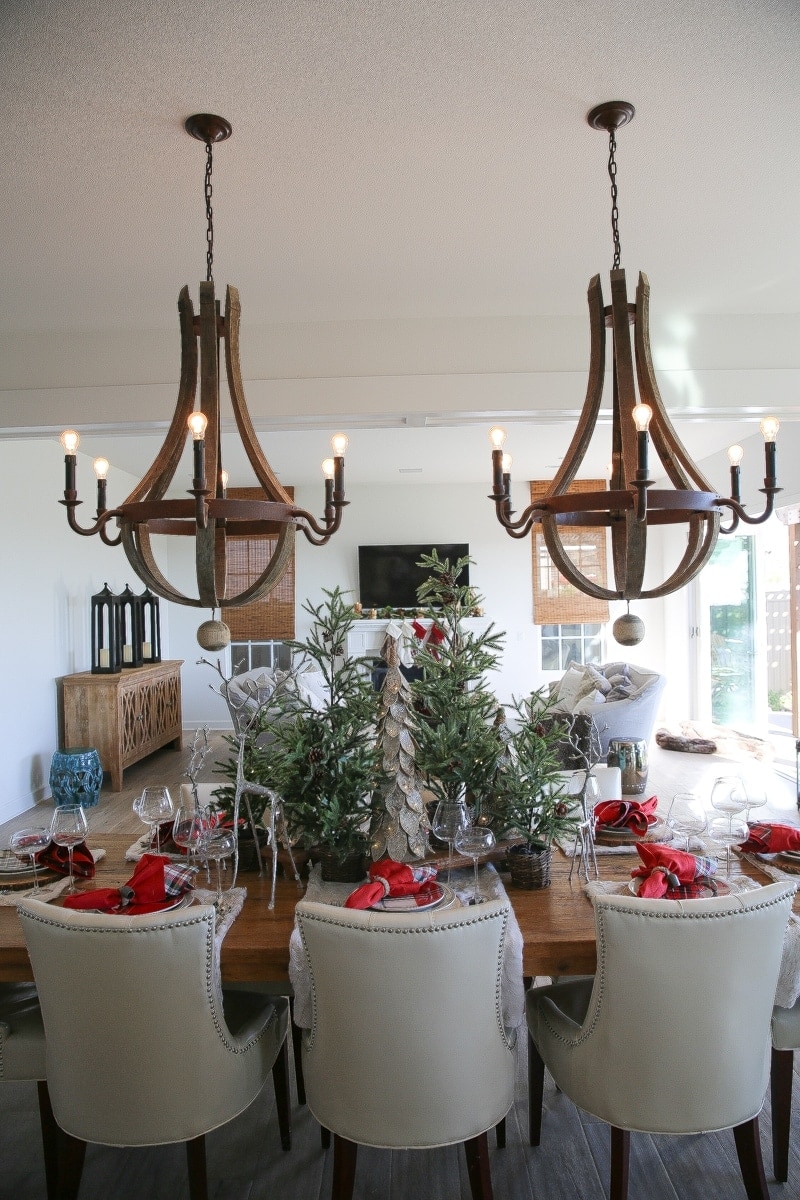 Find the Right Dishes
I am obsessed with simple, yet sleek white dinnerware to go on the dining table. White has a classic, clean look, allowing other table accessories and colors to take center stage. To create a three-dimensional holiday table setting, I always incorporate a bowl to add shape and height to the setting.
"What if I'm not serving soup?" you ask. No problem! Use the bowl for salad, or don't use it at all. It can be tucked away when entrees are served and brought back out for dessert. The bowl is the trick to the ultimate layering look. The goal here is to stack, creating a little complexity to your setting.
---
The Butterball Turkey Talk Line answers almost 100,000 calls each holiday season.
---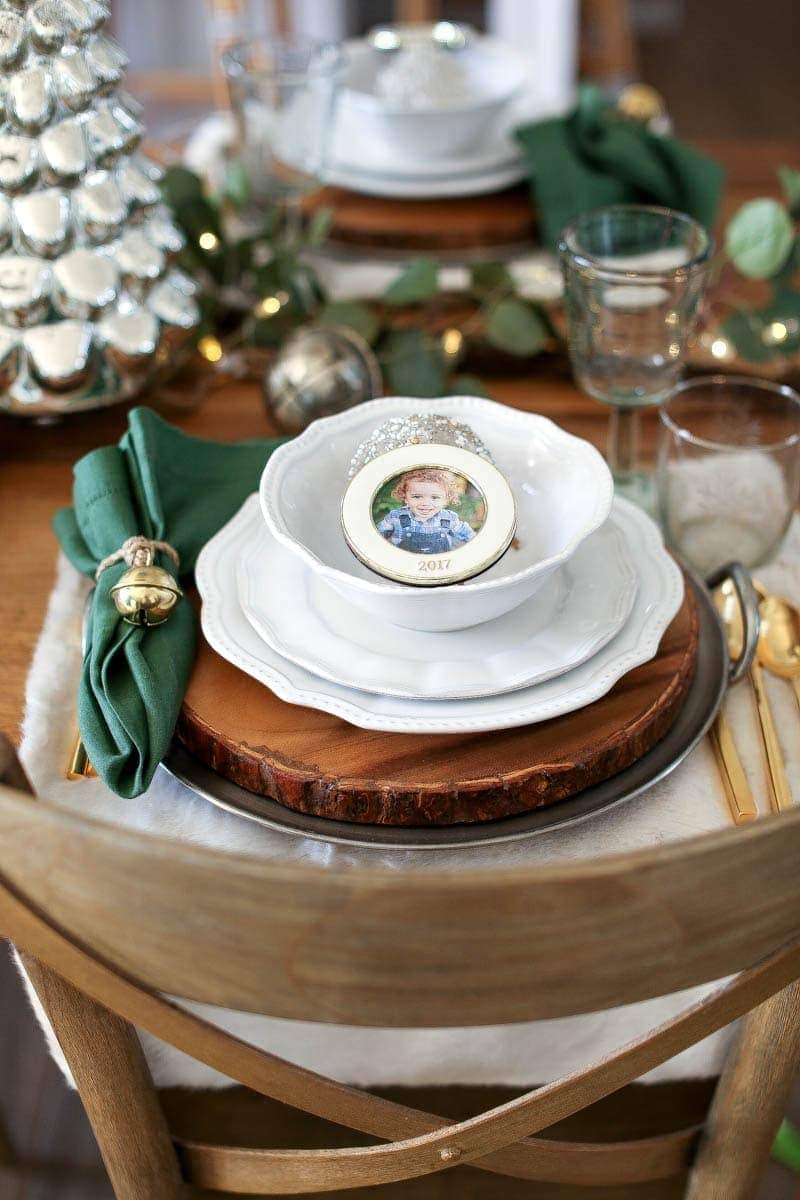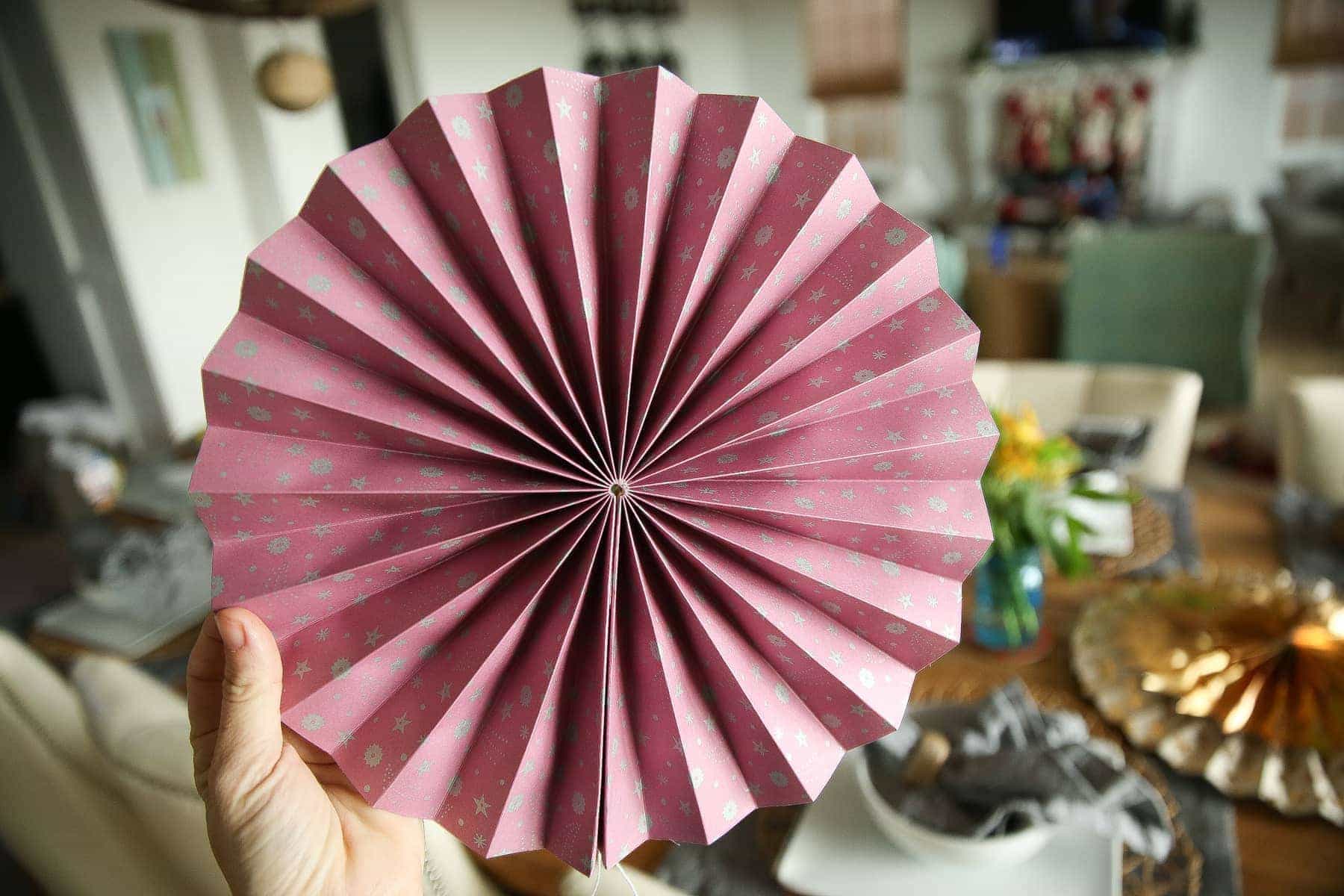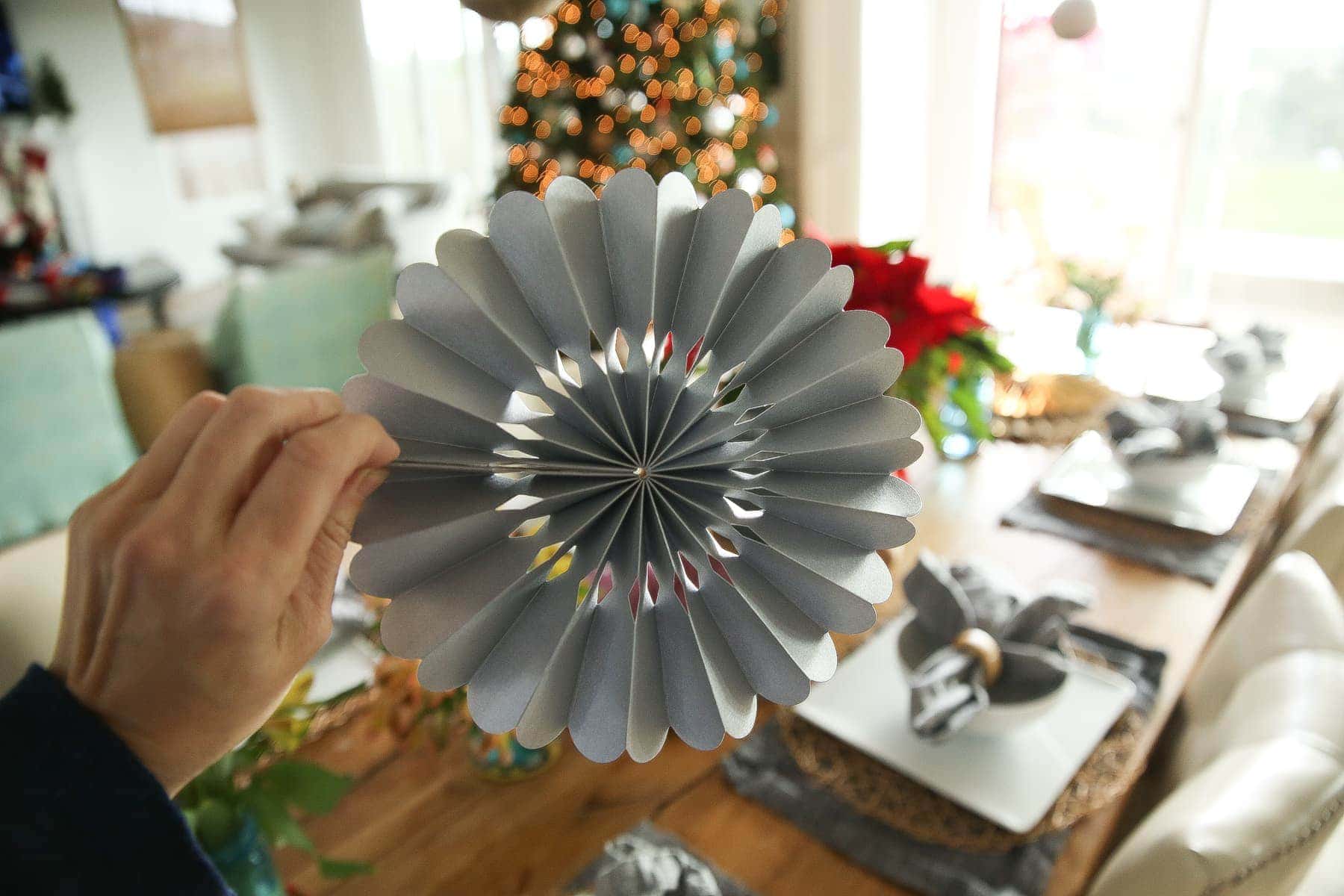 Don't Leave Out Decorative Accents
Every woman loves her accessories. By far, my favorite part of tablescaping is working with fun and unique accents. When you're hosting, keep in mind that even when holidays are few and far between, your table should never skimp on style. One easy and inexpensive accent is to always have a set of colored mason jars or vases on hand to fill with flowers. I also use a letter board to greet guests, or to simply display a fun little saying.
My friend Amanda and I always say "More is More!" and that couldn't ring truer in my opinion than that of a festive holiday table setting. For parties, I love filling my table with unexpected items. I have used table fans, tied ribbons to a string, and have laid out strands of twinkling lights. During Christmas, my table was so over the top, some guests hardly noticed my enormous tree! Your tabletop is your canvas for creativity, and an opportunity to really wow your guests. Don't be afraid to dress it up from time to time. After all, it's going to serve as the chicest of settings for some of your most memorable moments.
I hope some of my seasonal looks will inspire you to elevate every meal with a festive table. I'd love to hear your thoughts on some great tablescape ideas, accents and themes. Comment below!
---
An estimated 50 million pumpkin pies are eaten on Thanksgiving.
---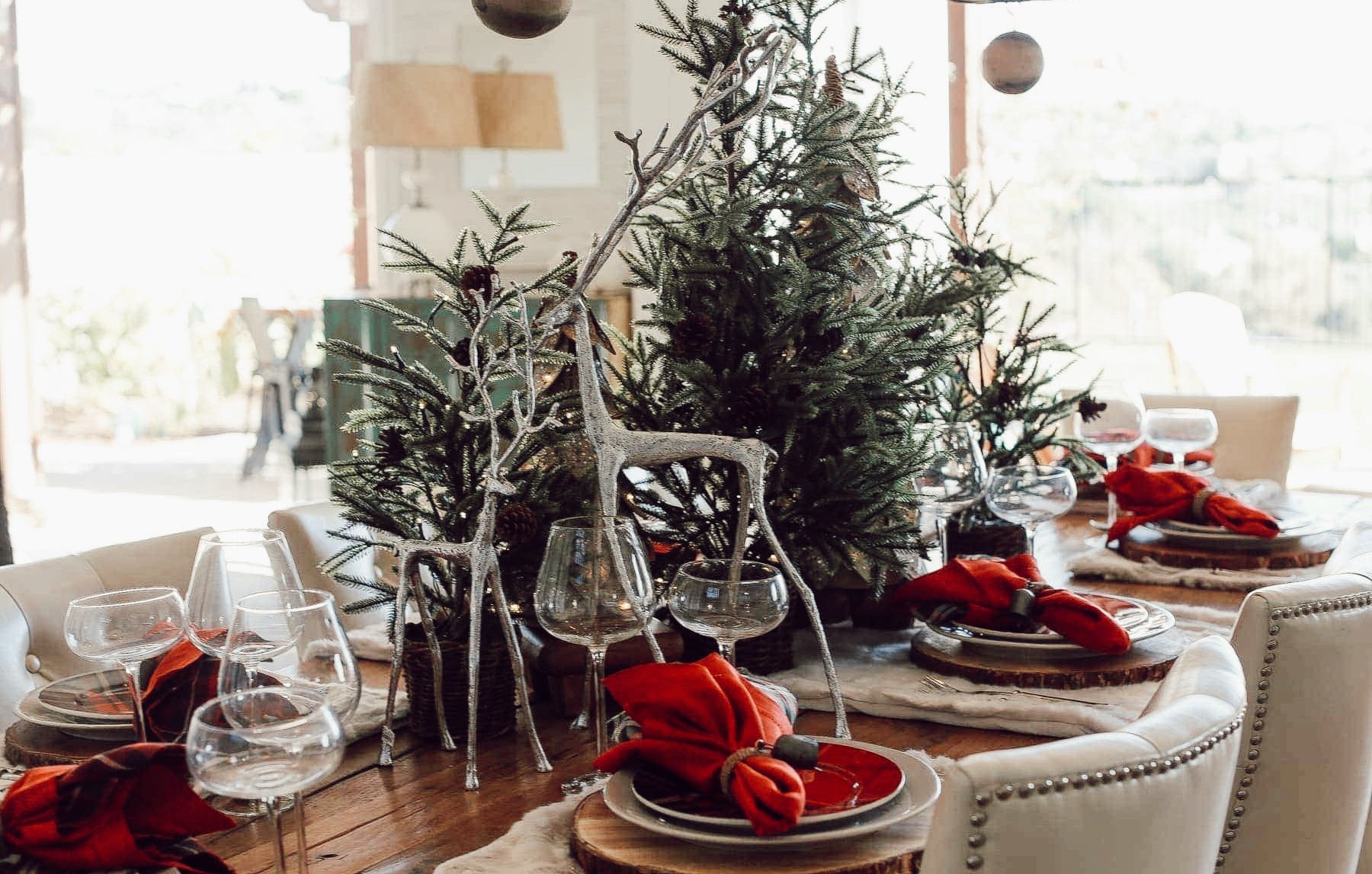 Tips for Parenting In Style...
Never boring, always awesome. Keep up to date with the latest from City Girl Gone Mom.