5 Decorating Tips For The Holidays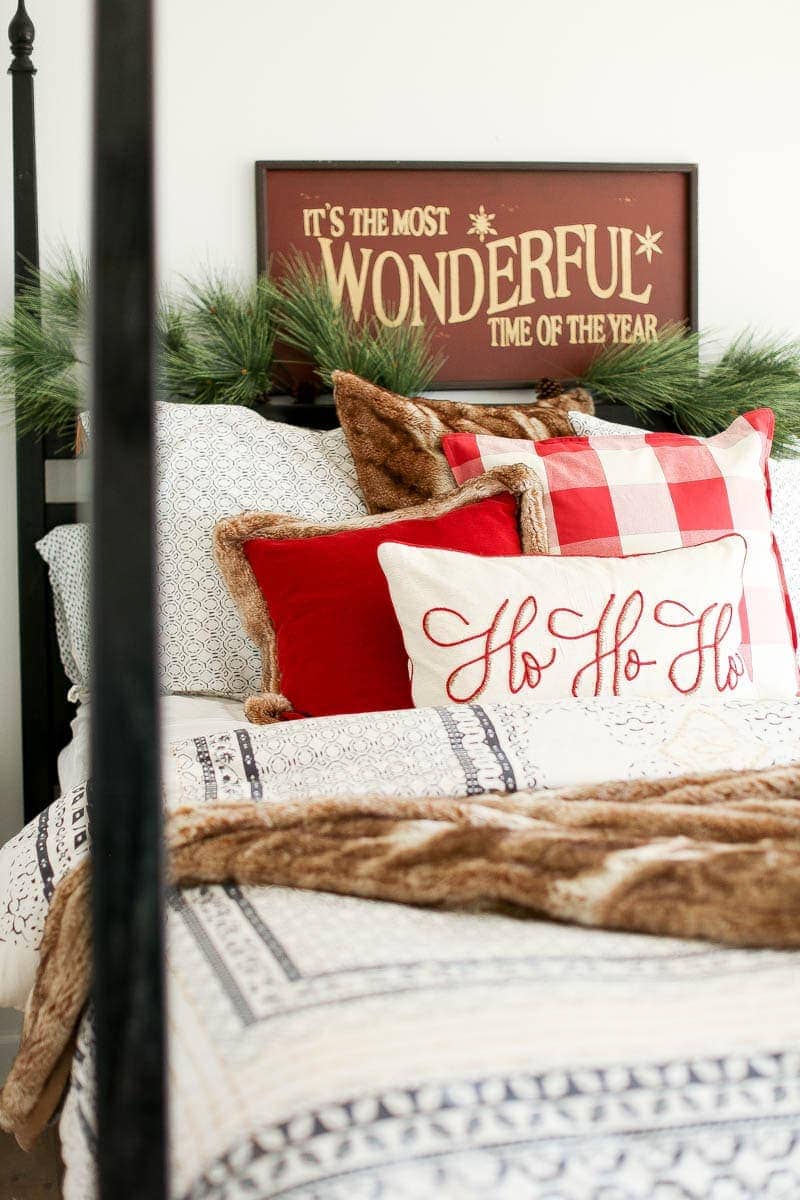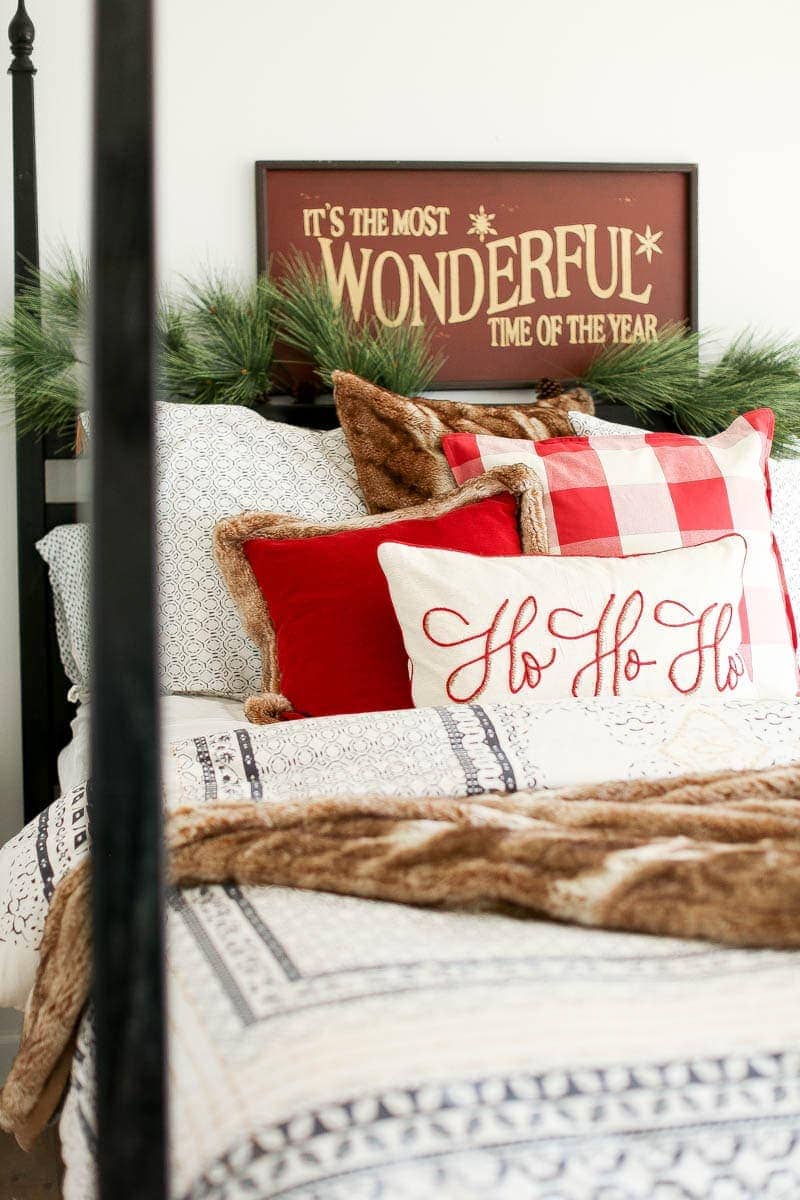 This Post Is Sponsored! Thank You Pottery Barn & Westfield UTC For Supporting CityGirlGoneMom! As Always, All Opinions Are My Own!
5 Decorating Tips For The Holidays
I'll proudly admit it. We are 'that family'. And I'm not quite sure if the early onset of holiday enthusiasm can be attributed to the size of our brood (the more kids, the more holiday spirit), or if Mom is simply smitten by transforming the house into a festive wonderland once again. Truth be told, I am the Mom who looks forward to decking the halls all year long, so the earlier the stockings go up and lights start twinkling, the sooner we'll feel the magic. My friend recently bought an apartment at Piermont Grand and she was asking me how she should decorate for the holidays. It's my favourite time of the year and there are so many things you can do to decorate. I am such a sucker for the holidays, so when Pottery Barn from Westfield UTC stopped by to give me the following tips and ideas for this holiday season, I was tickled pink.
Use What You Have For Decorating
Yes, you heard that right. My friends at Pottery Barn say that it's ok to use what you have. We all know that it's not realistic to purchase the entire 2017 holiday catalogue, and I'm here to tell you that integrating decor from years' past can still bring the WOW factor. Buying items to complement what you already have is the best way to go. My couches are ten years old and we haven't replaced them yet because of the obvious: kids and dogs. A simple solution to making your living space look festive is replacing worn pillows with oversized ones, furry throws and decorating the mantle. We also decided to decorate the coffee table, which for many years, served as Grand Central Station for my kids toy trains, and now sits bare.


Decorate Your Bedroom & The Guest Bedroom
Now that we finally have our own home, I wanted to make my master bedroom and the guestroom have that holiday feel. Of course the girls over at Pottery Barn from Westfield UTC had the solution without breaking the bank. Bedrooms are the one place that many people forget to decorate. I didn't realize this could be done without buying bedding. For the master, we added garland, a vintage sign and a few festive oversized pillows. The furry throw really warmed up the space and decorating the nightstands was genius. Night stands are the perfect place to recycle old ornaments and any festive trees or Santas. I also added a cute tree in the corner of my room by Chip & Joanna Gaines, and it truly completed the space.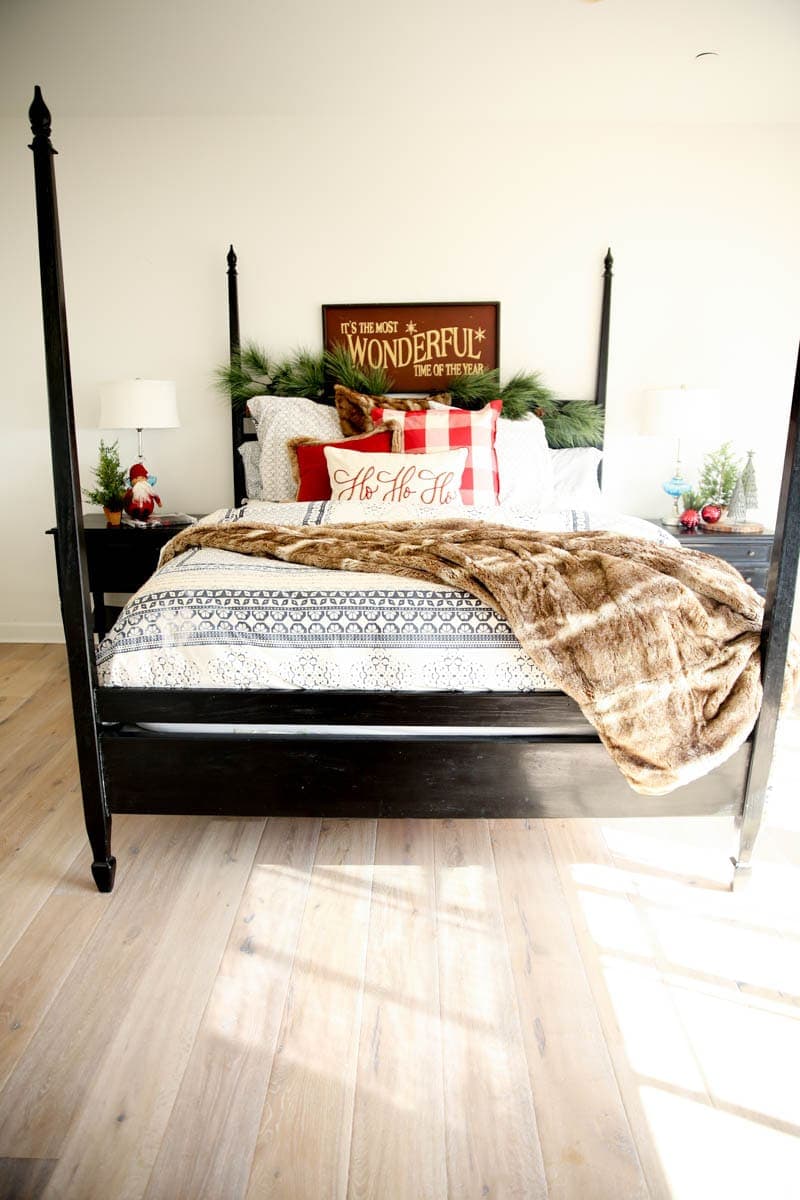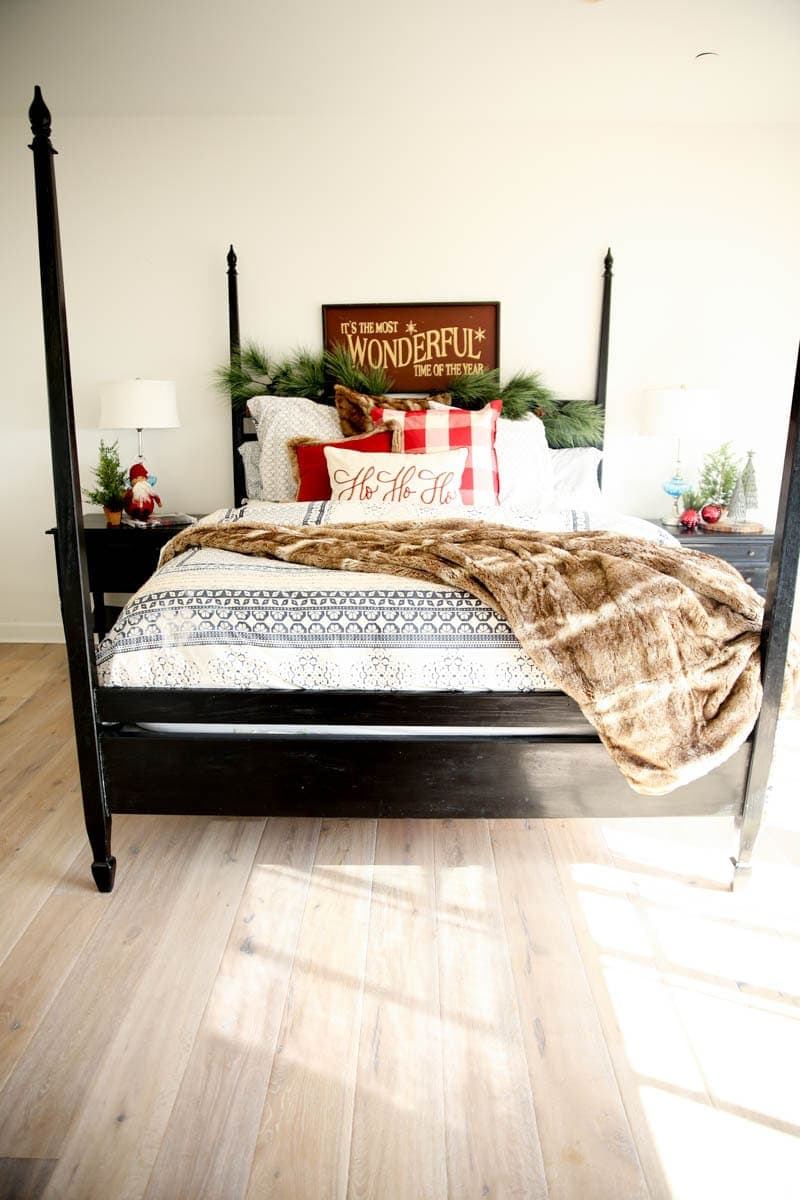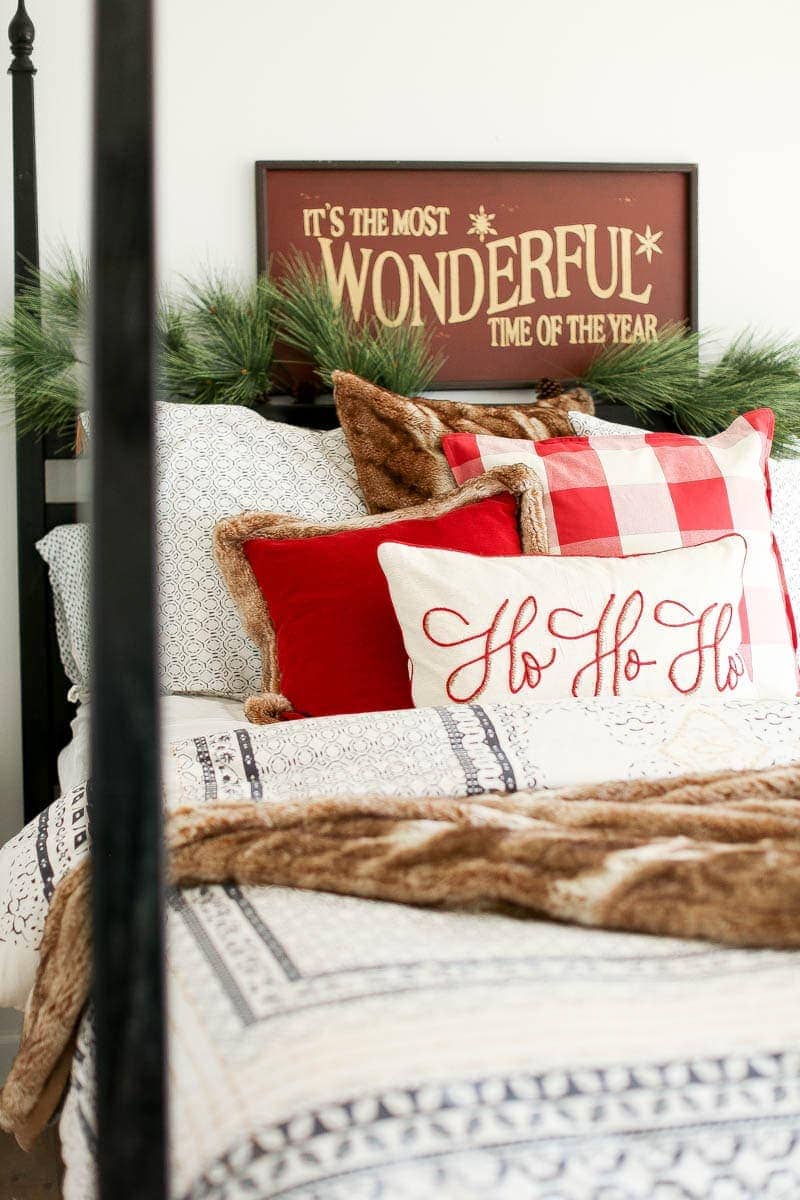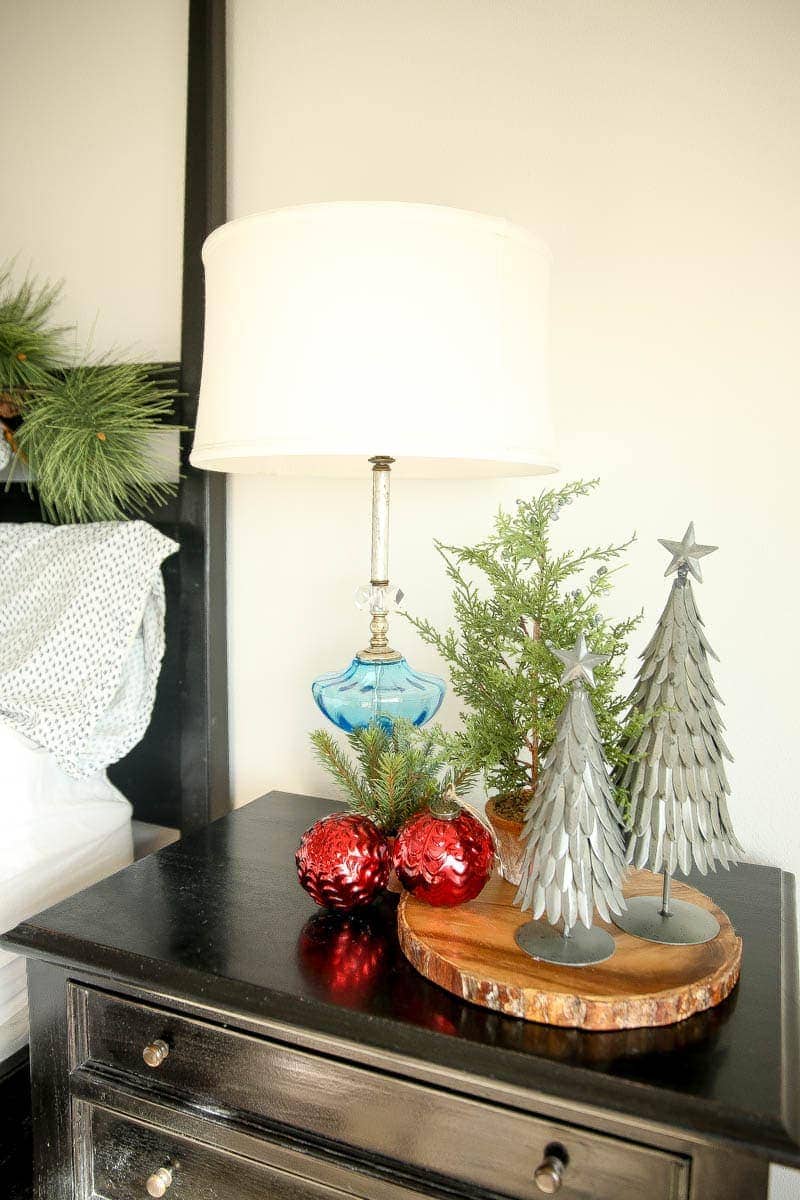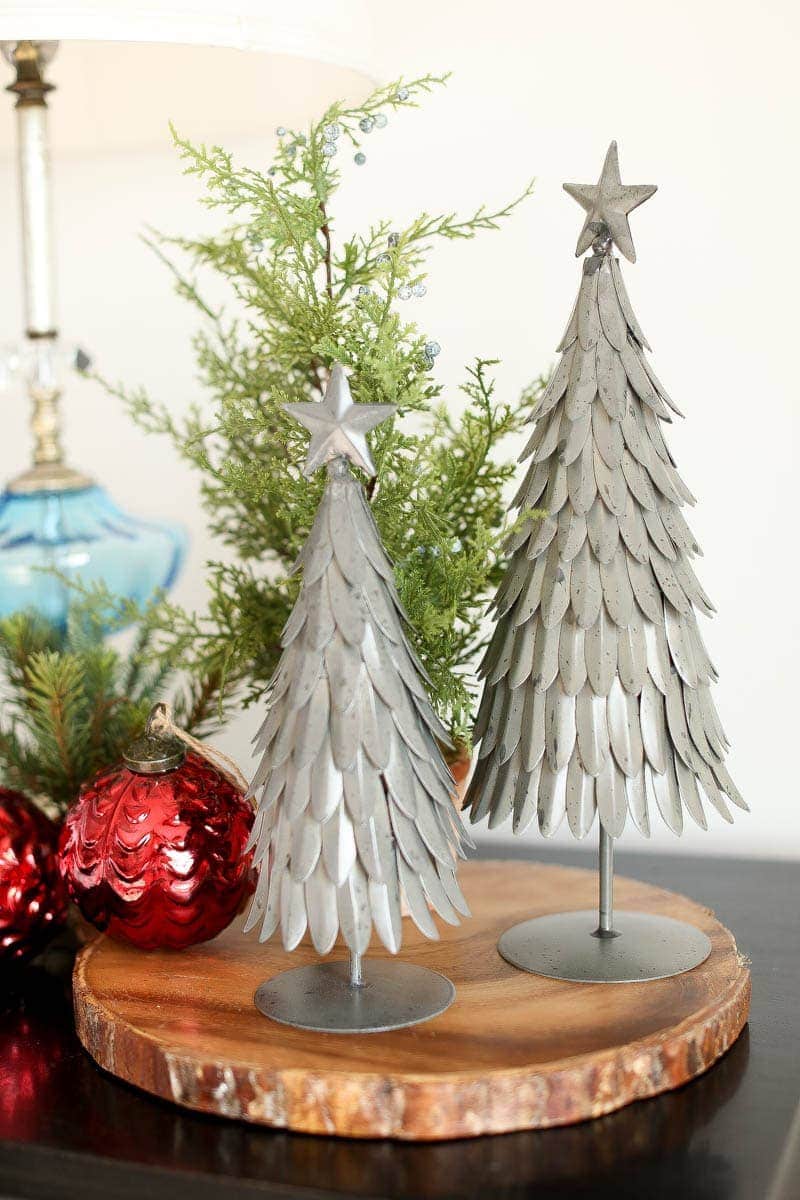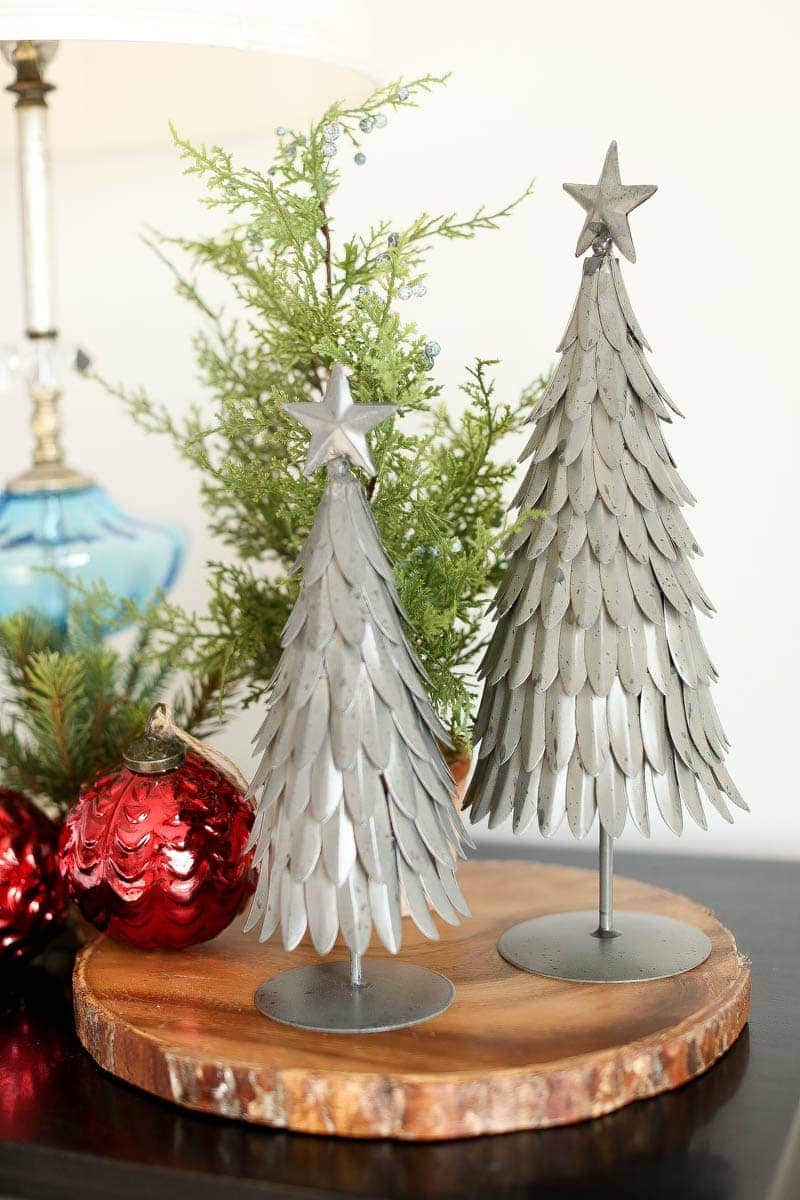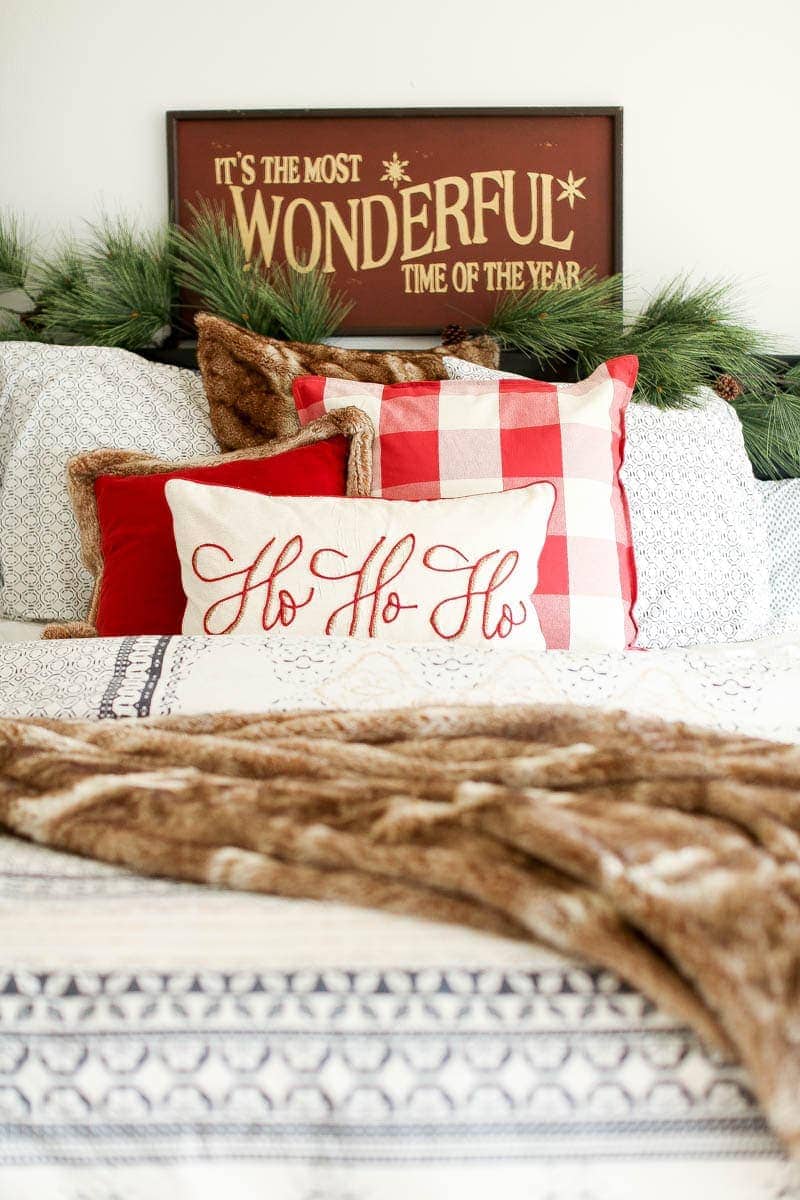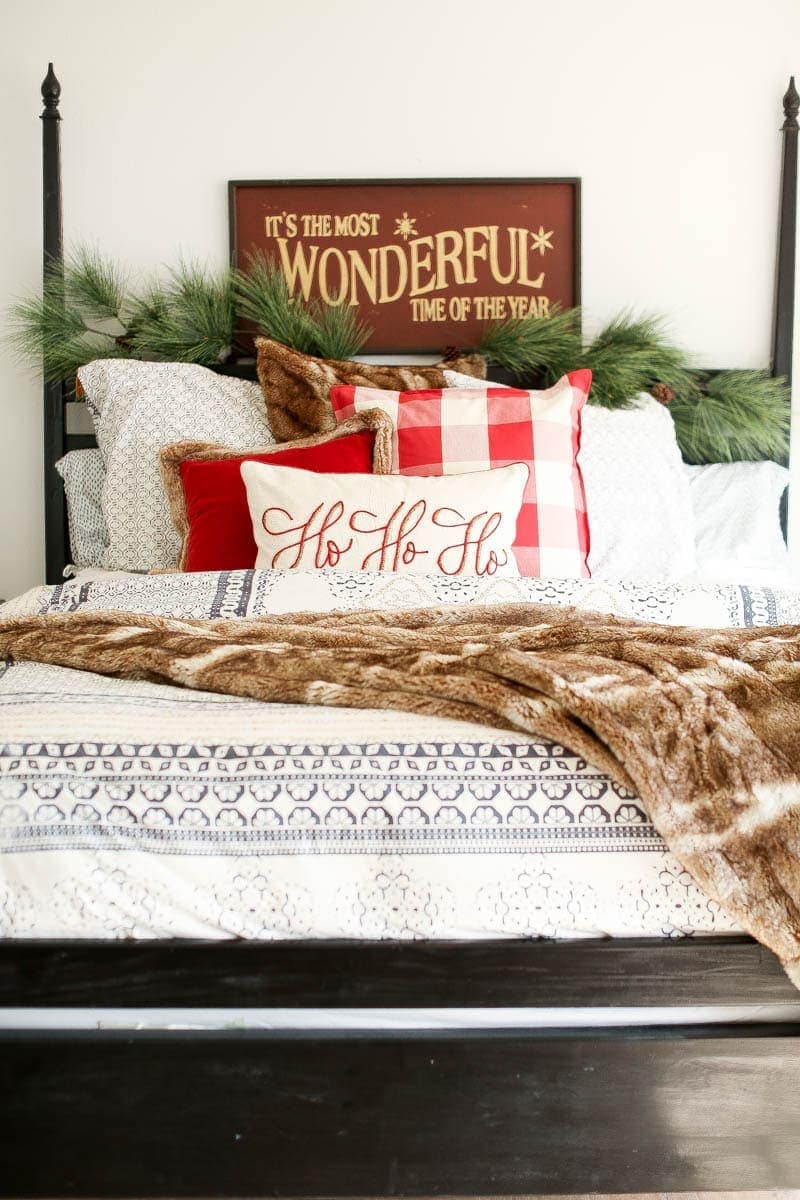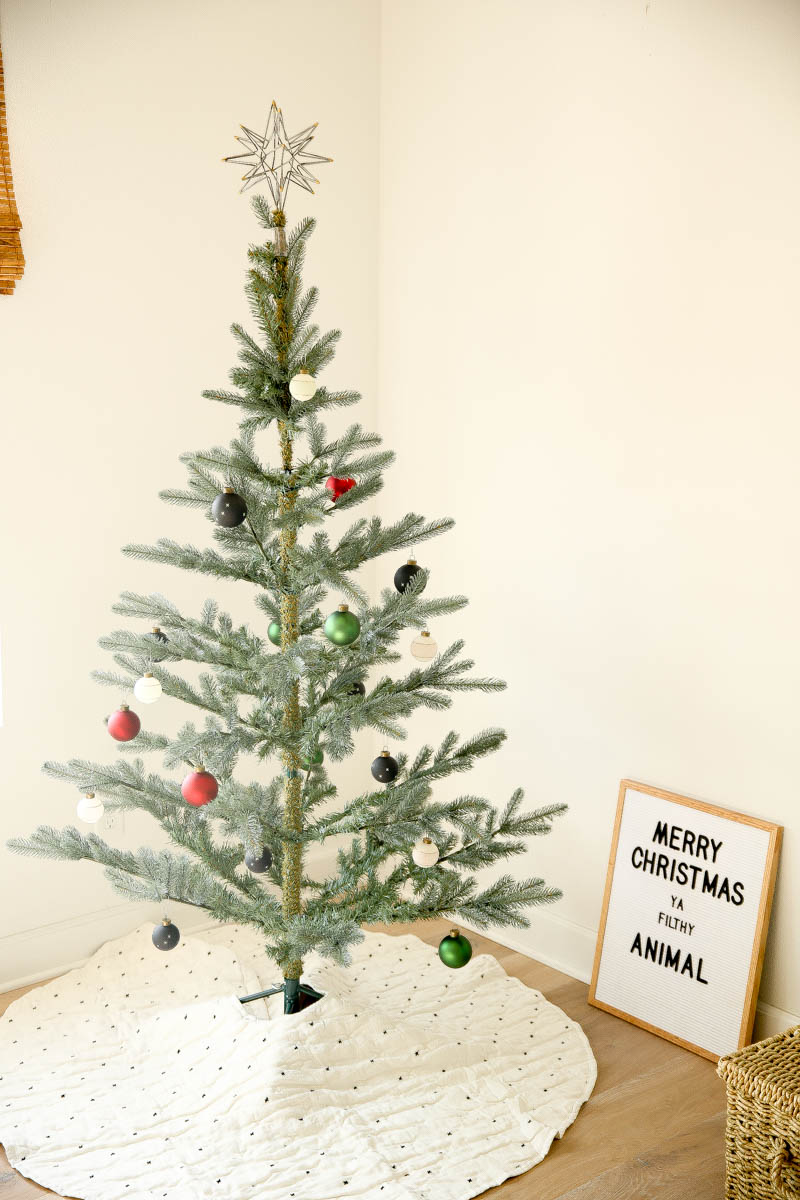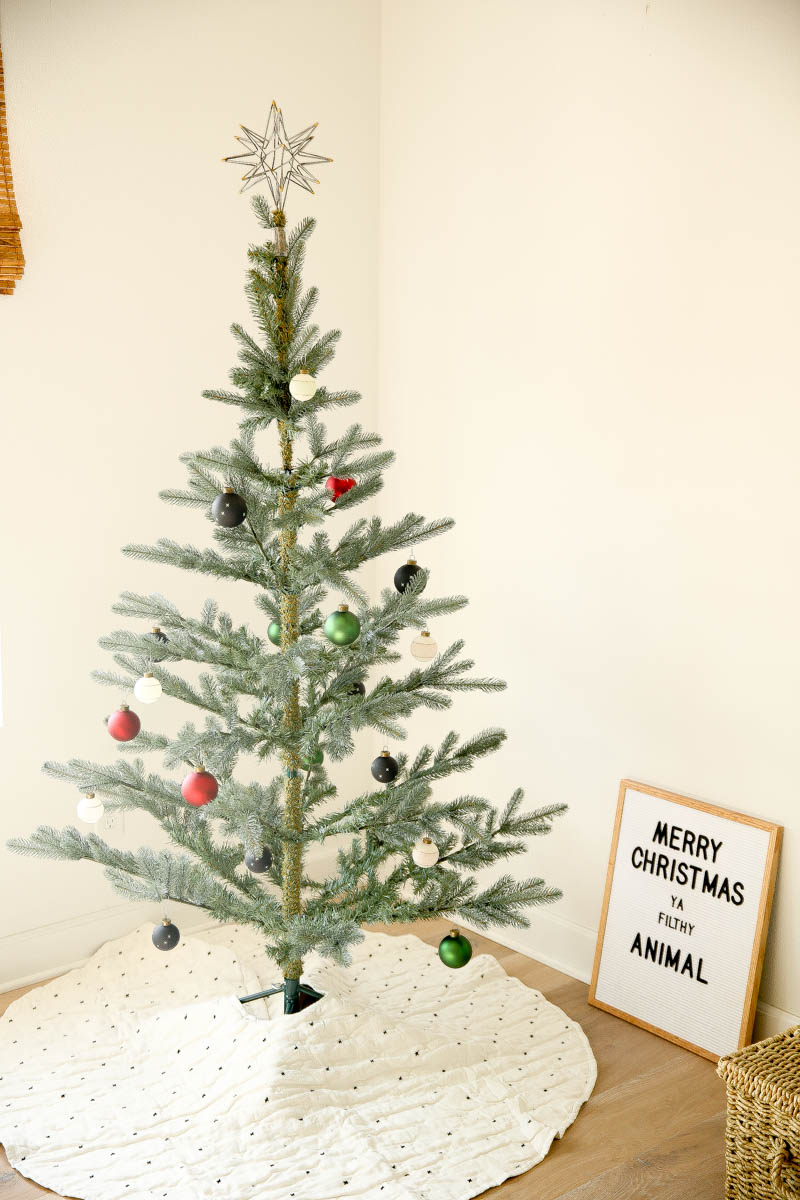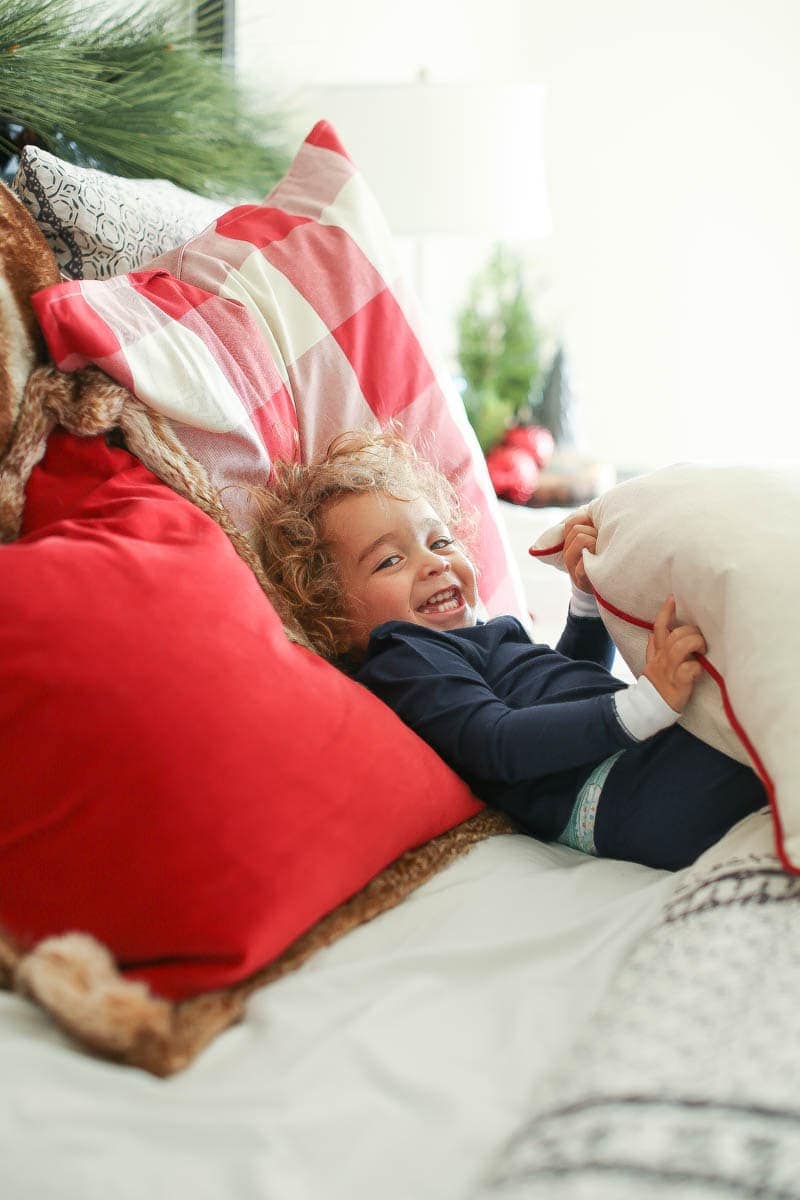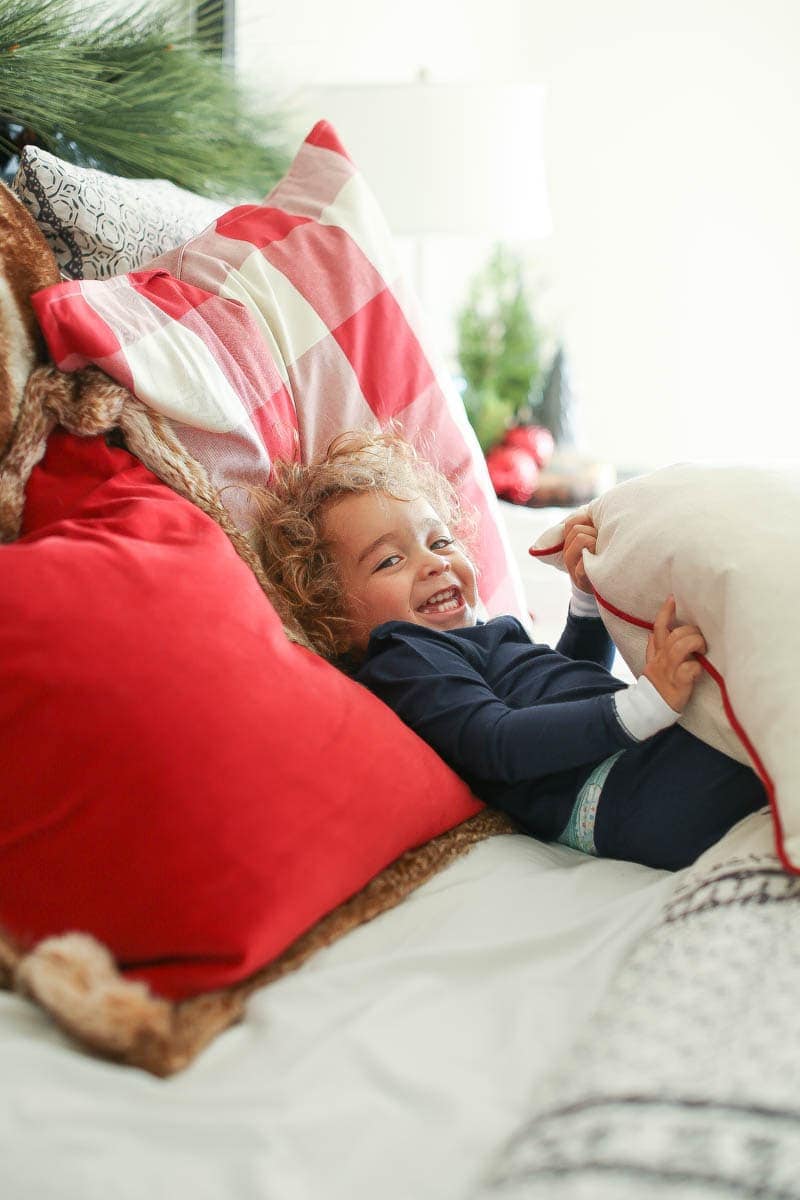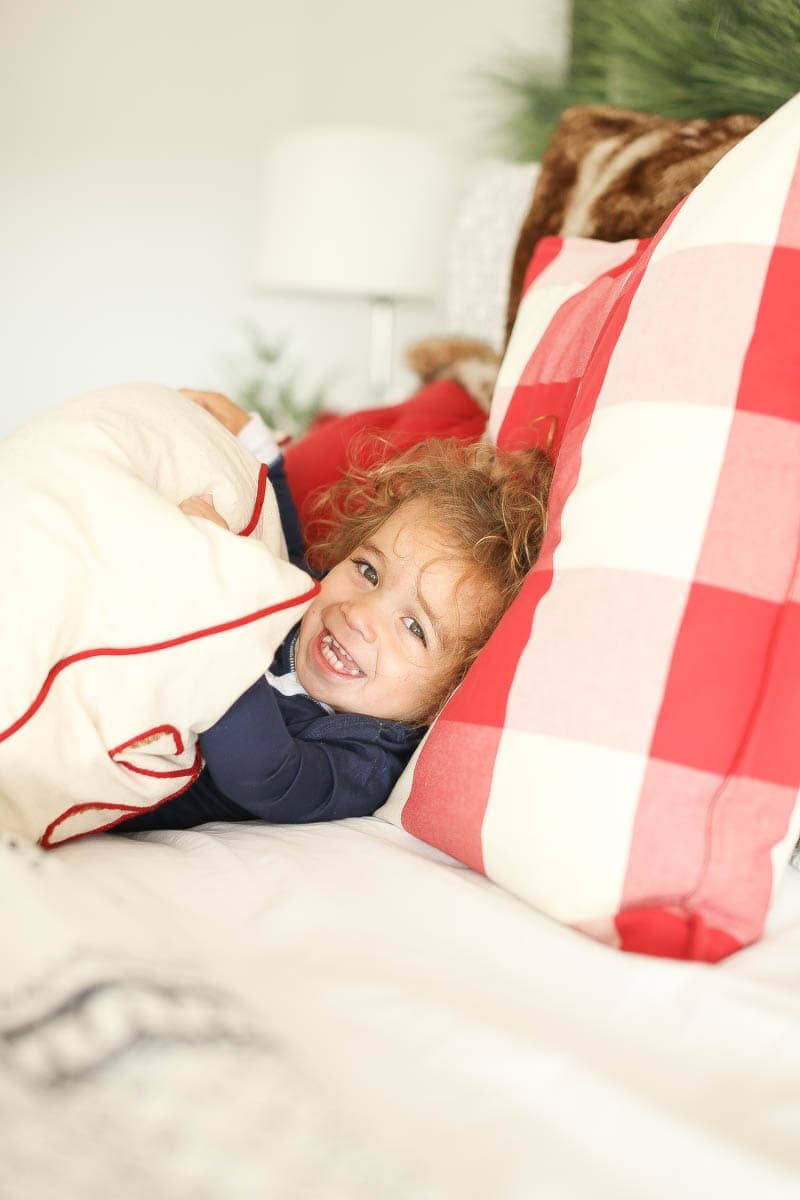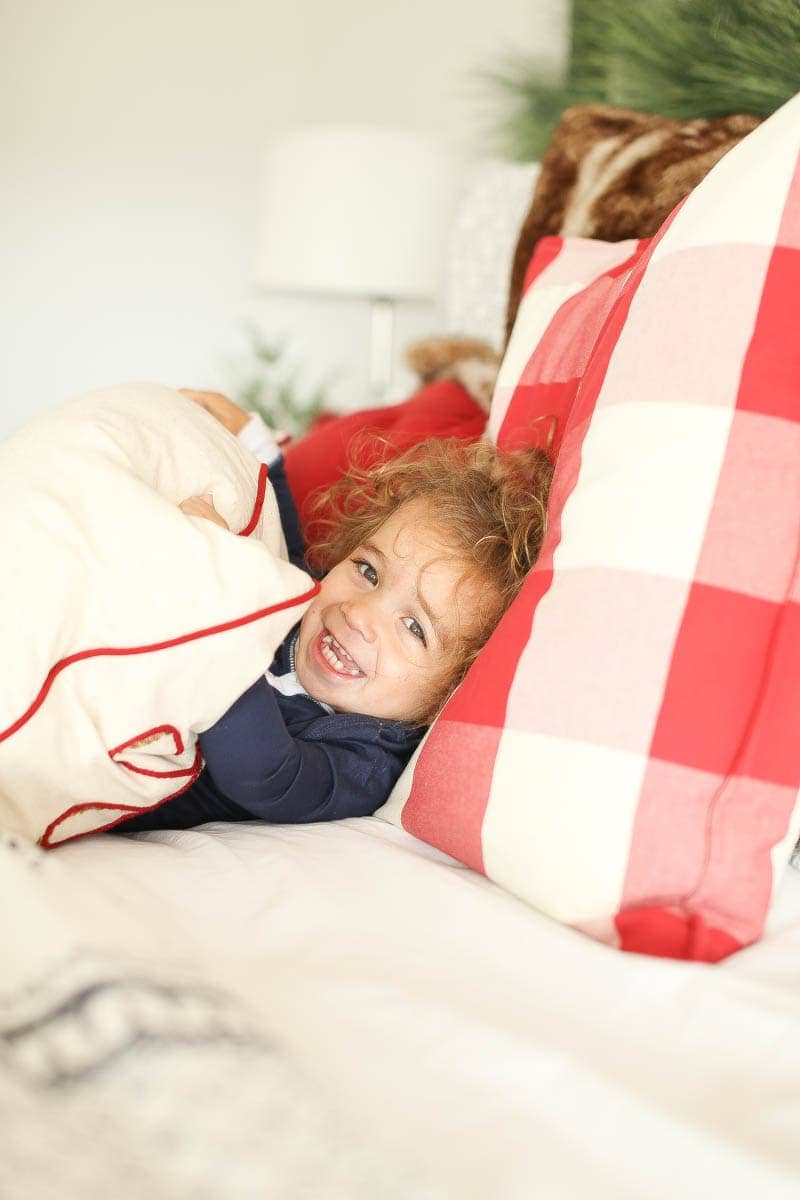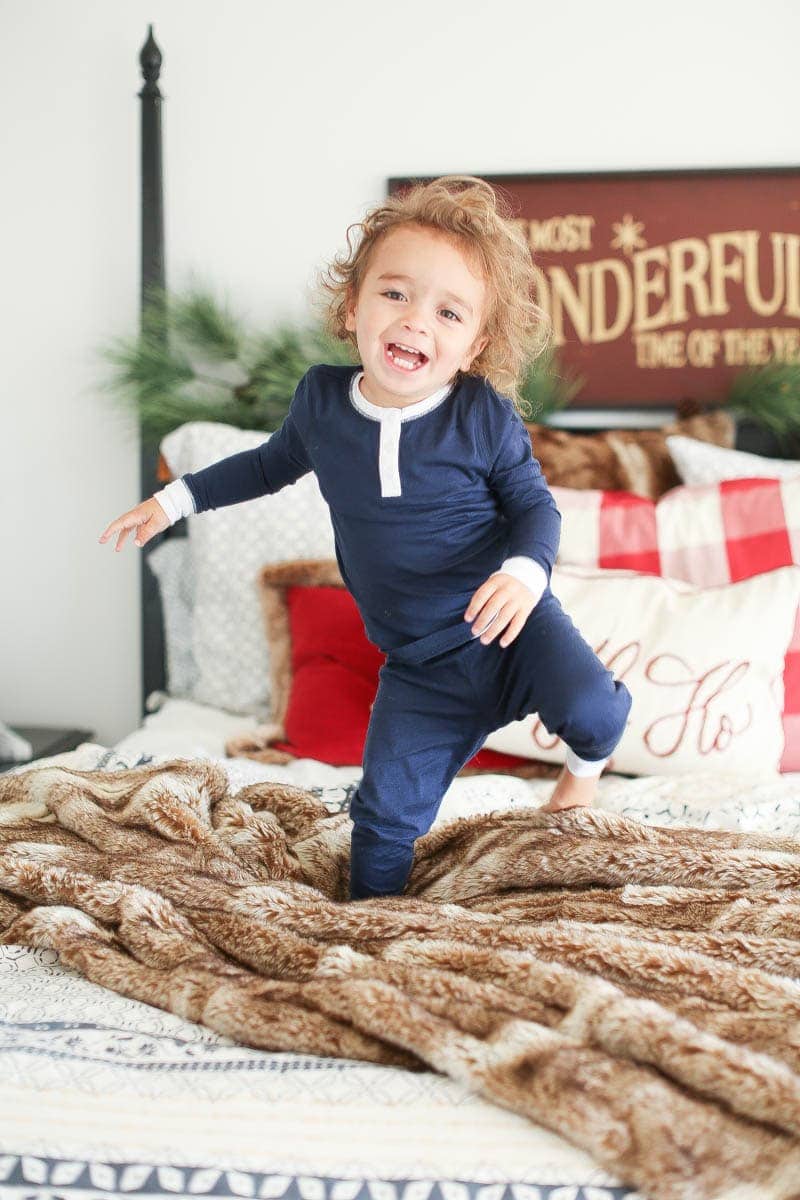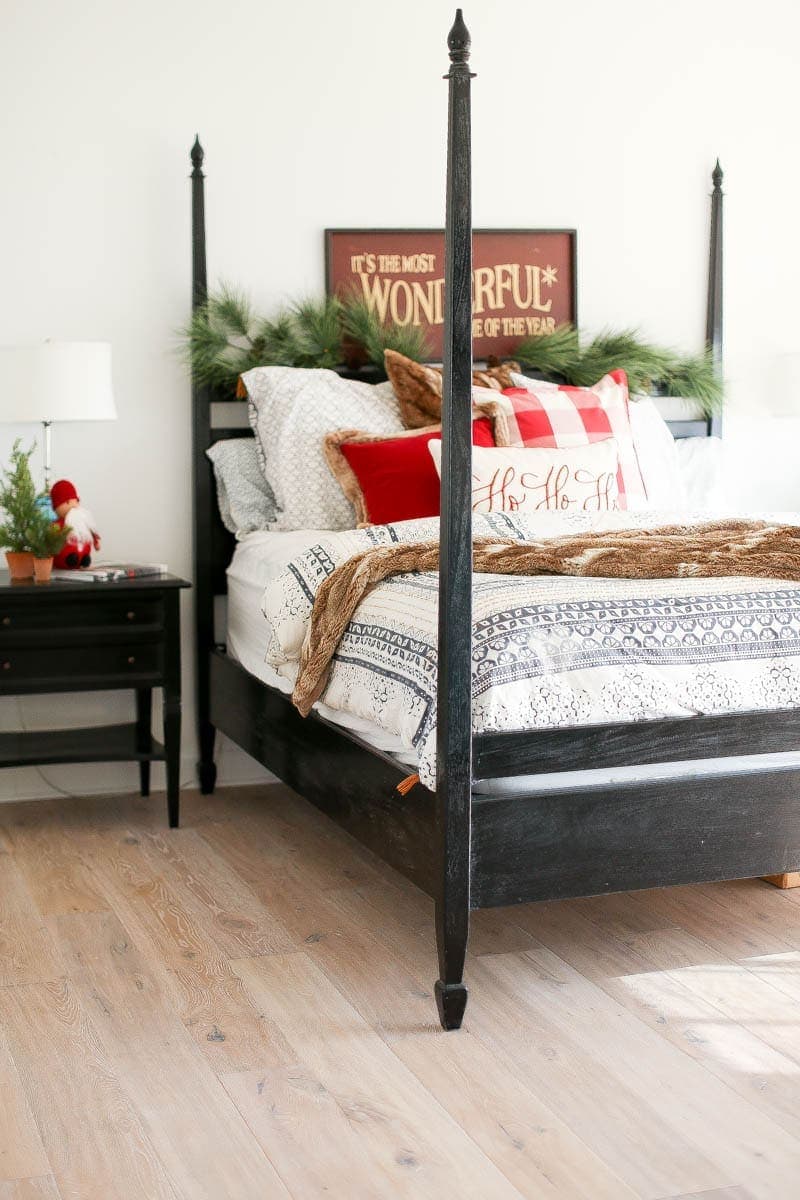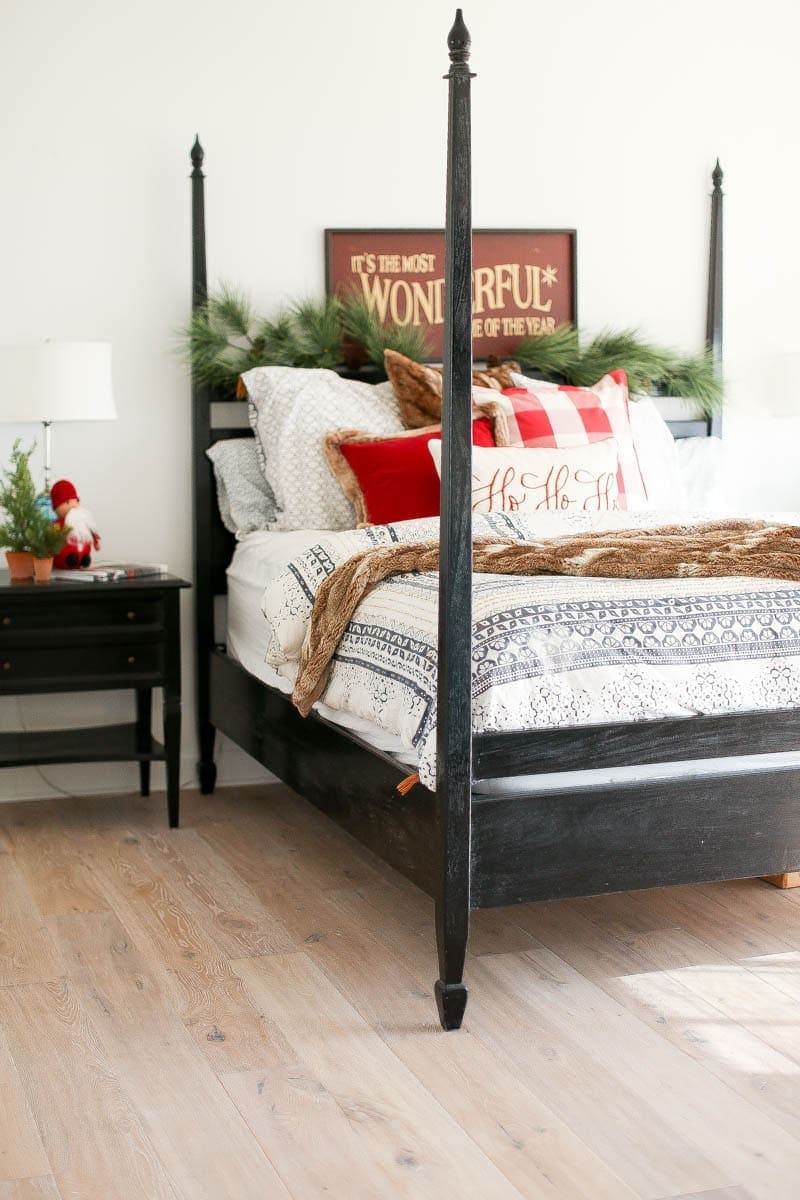 For the guestroom I did the same, keeping the current bedding, adding just a few festive and cozy pillows, a throw and mini trees to the nightstands and entryway.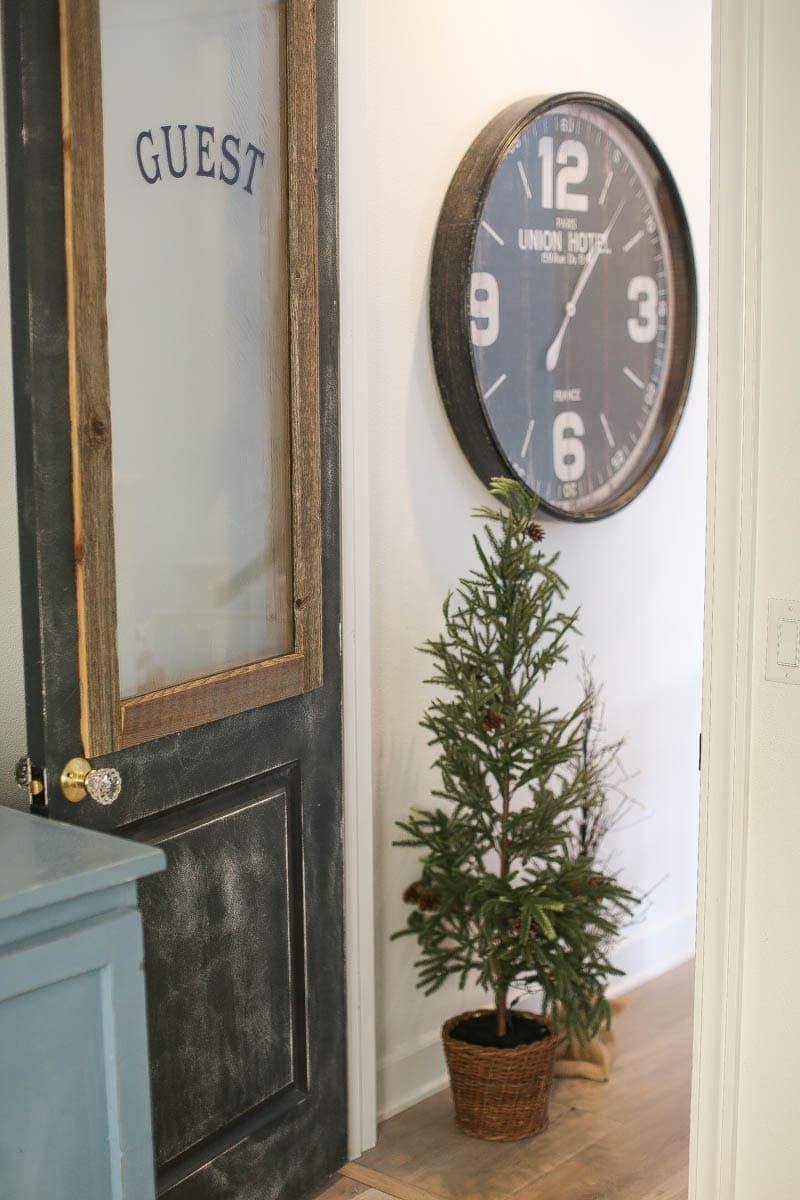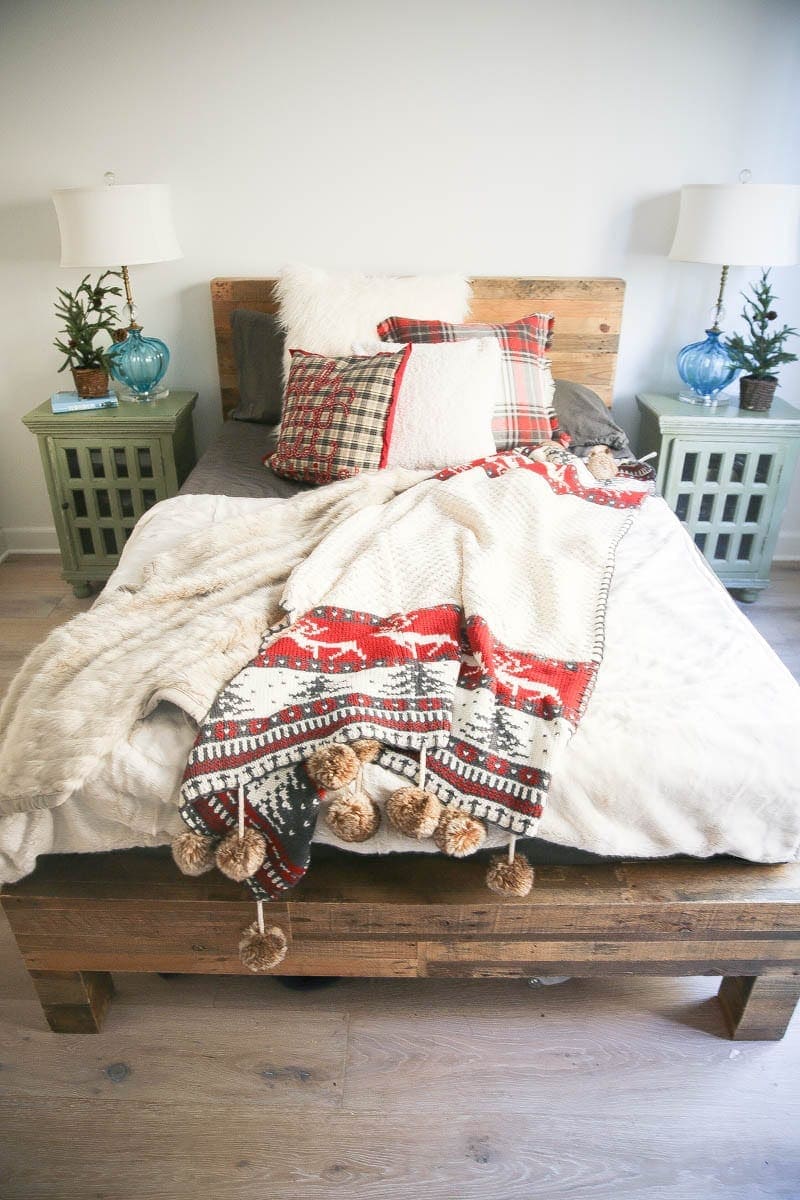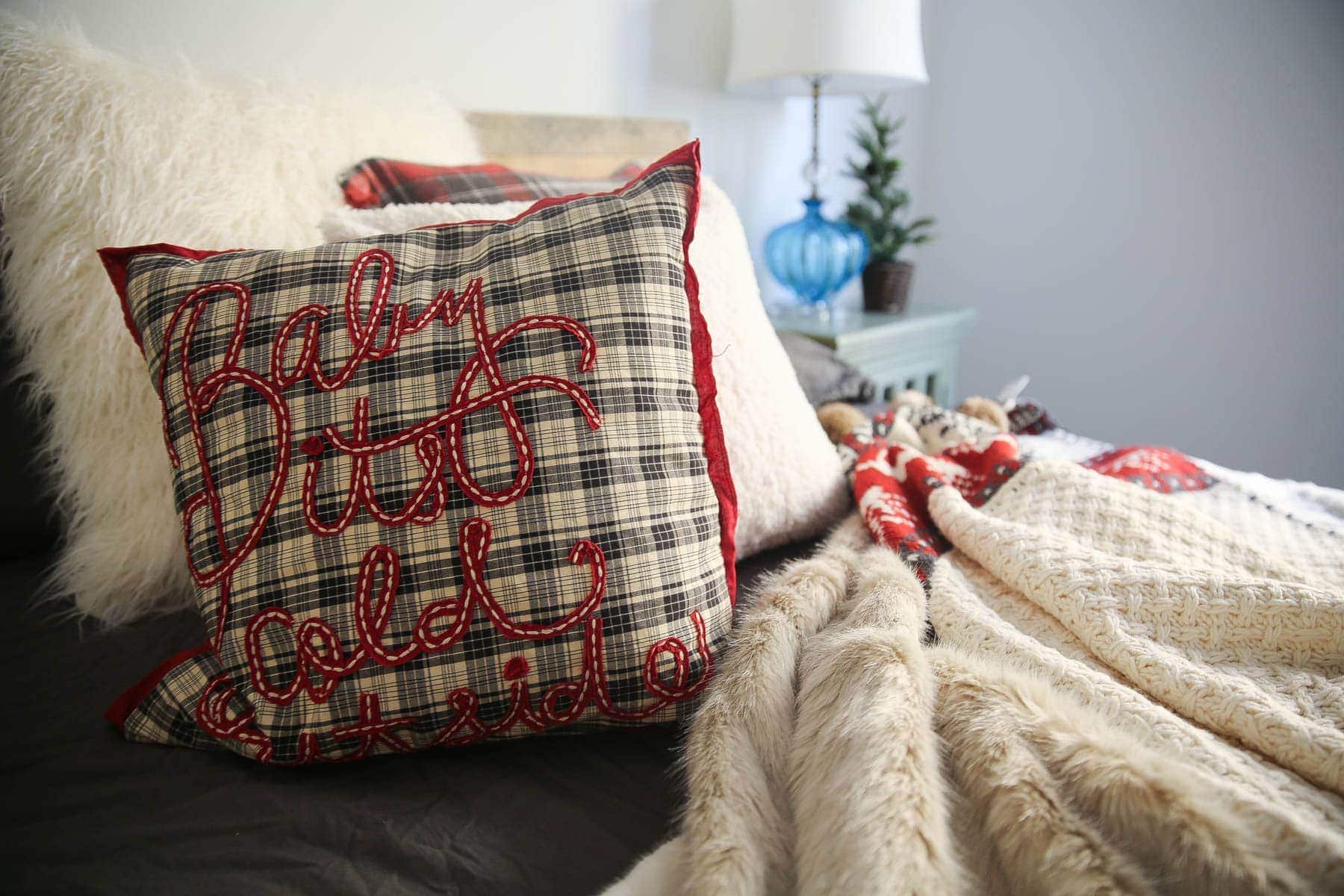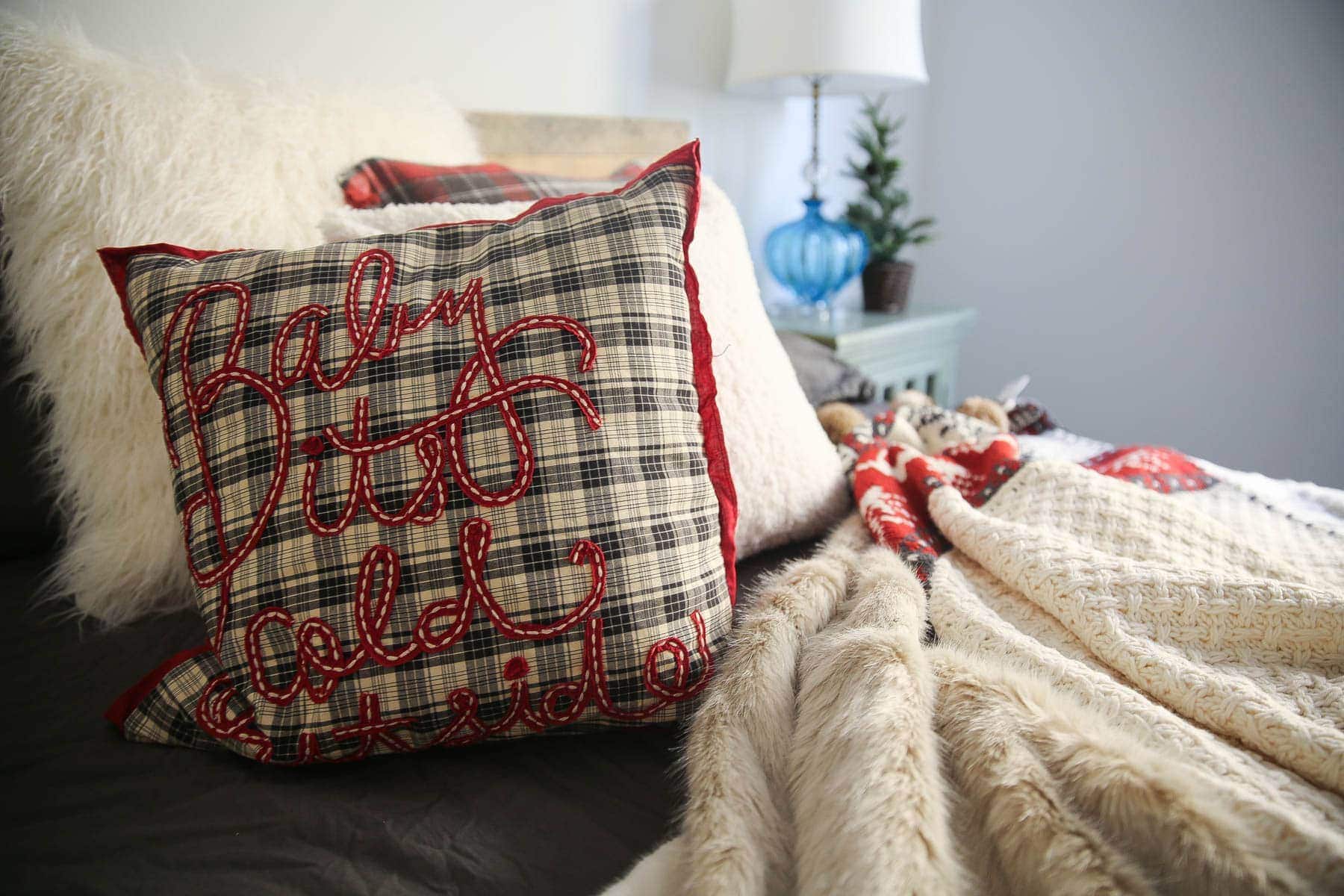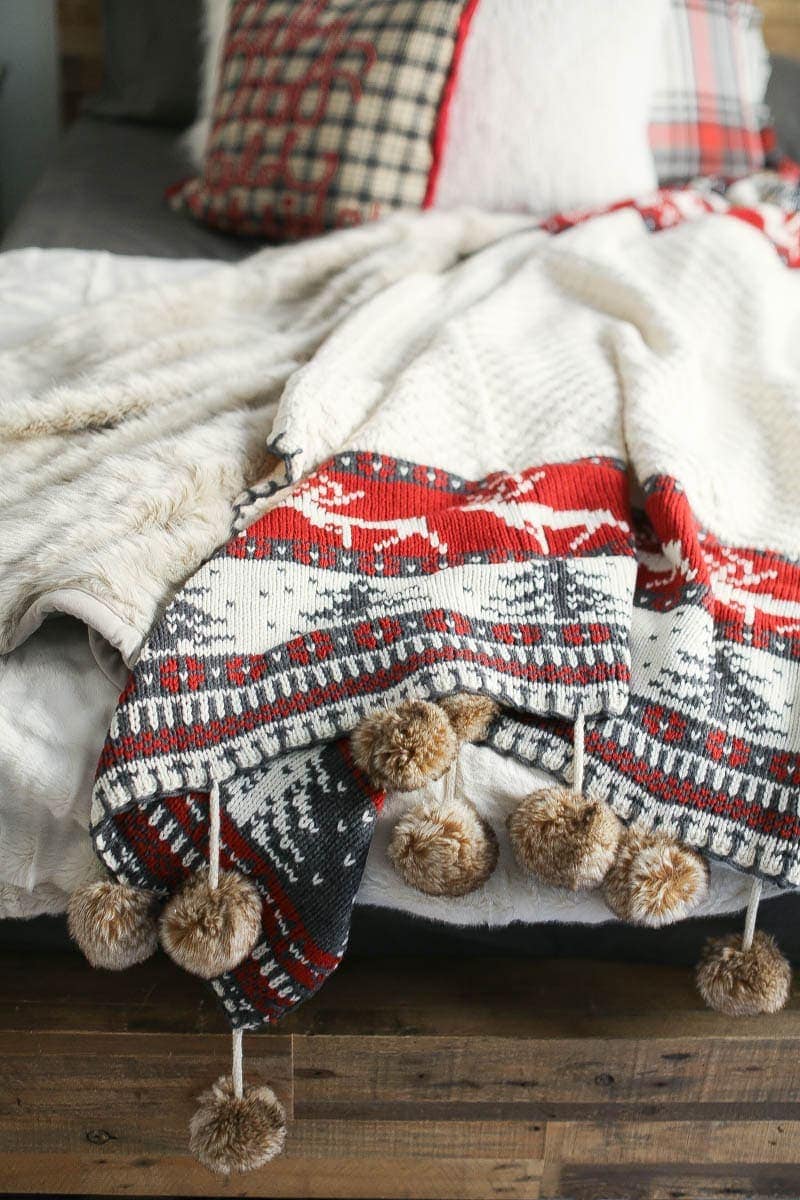 Add Wreaths Wherever You Can
In the coming weeks, wreaths are going to be on sale and that's the best time to stock up on as many as you can! In addition to my front door, I like to add them down the stairs and on my rustic barn doors to my master bedroom.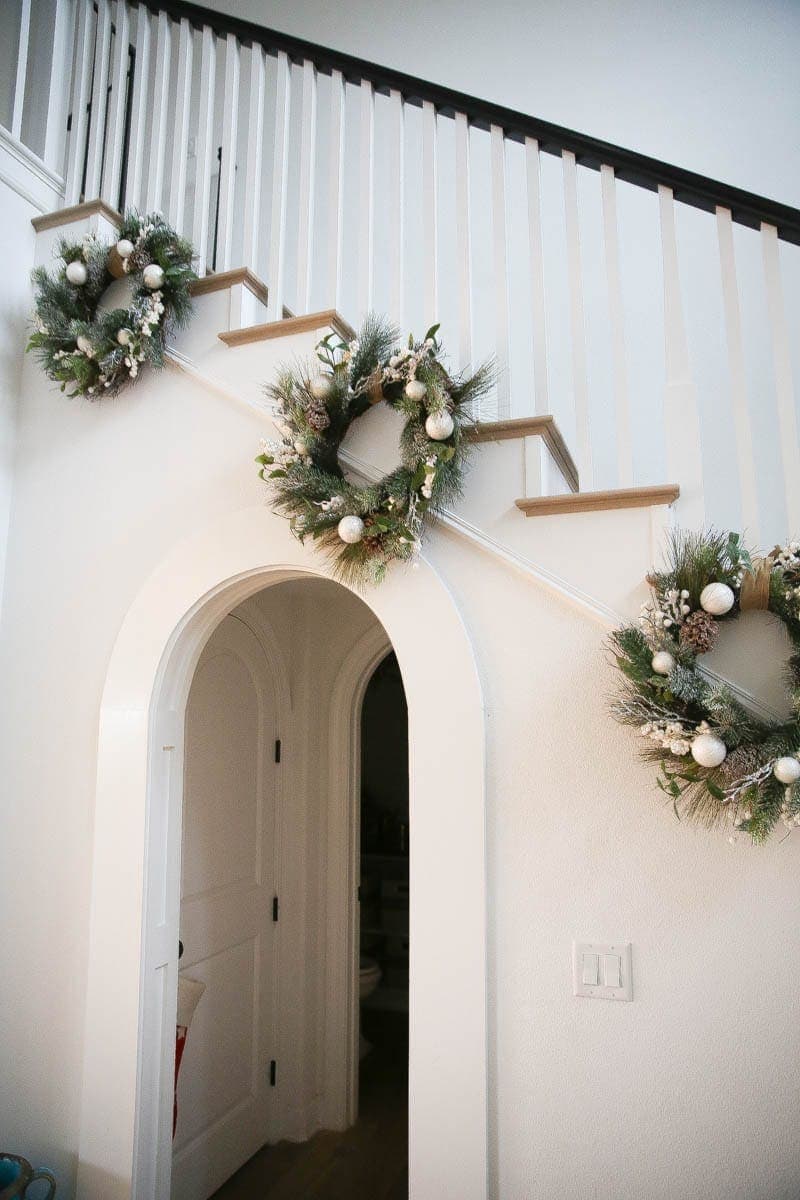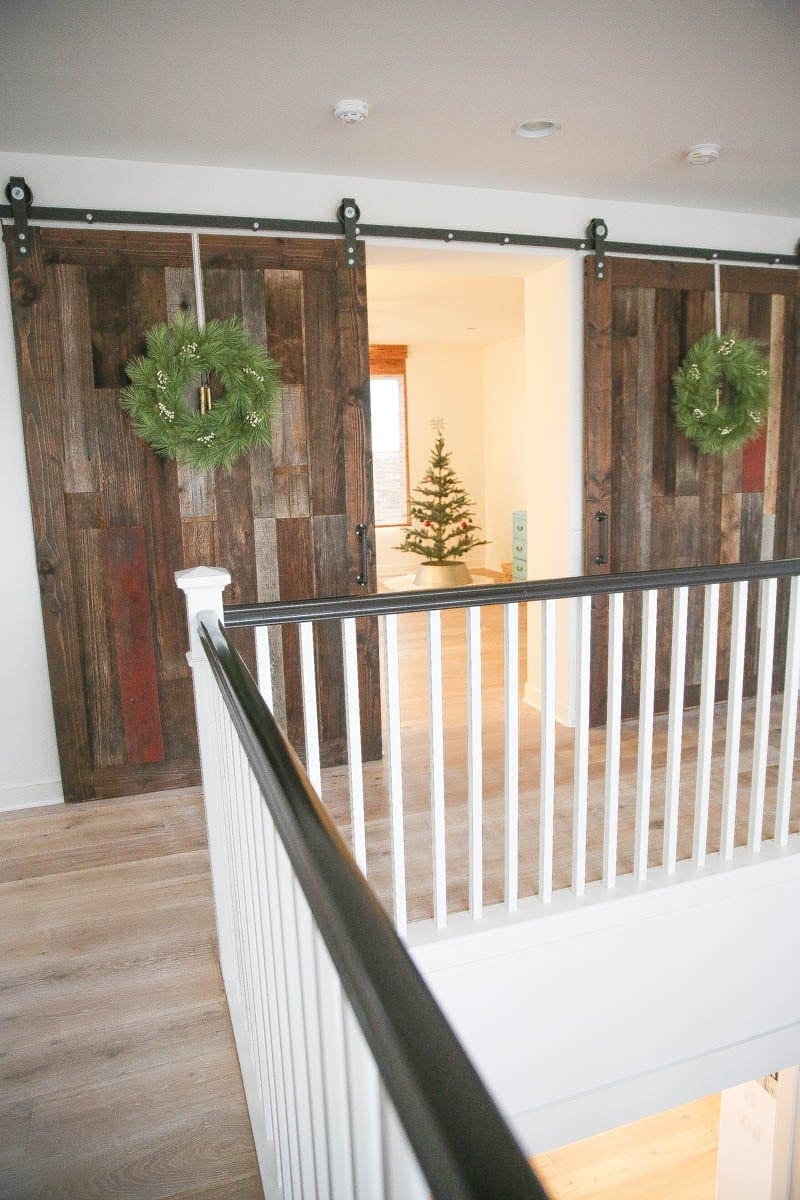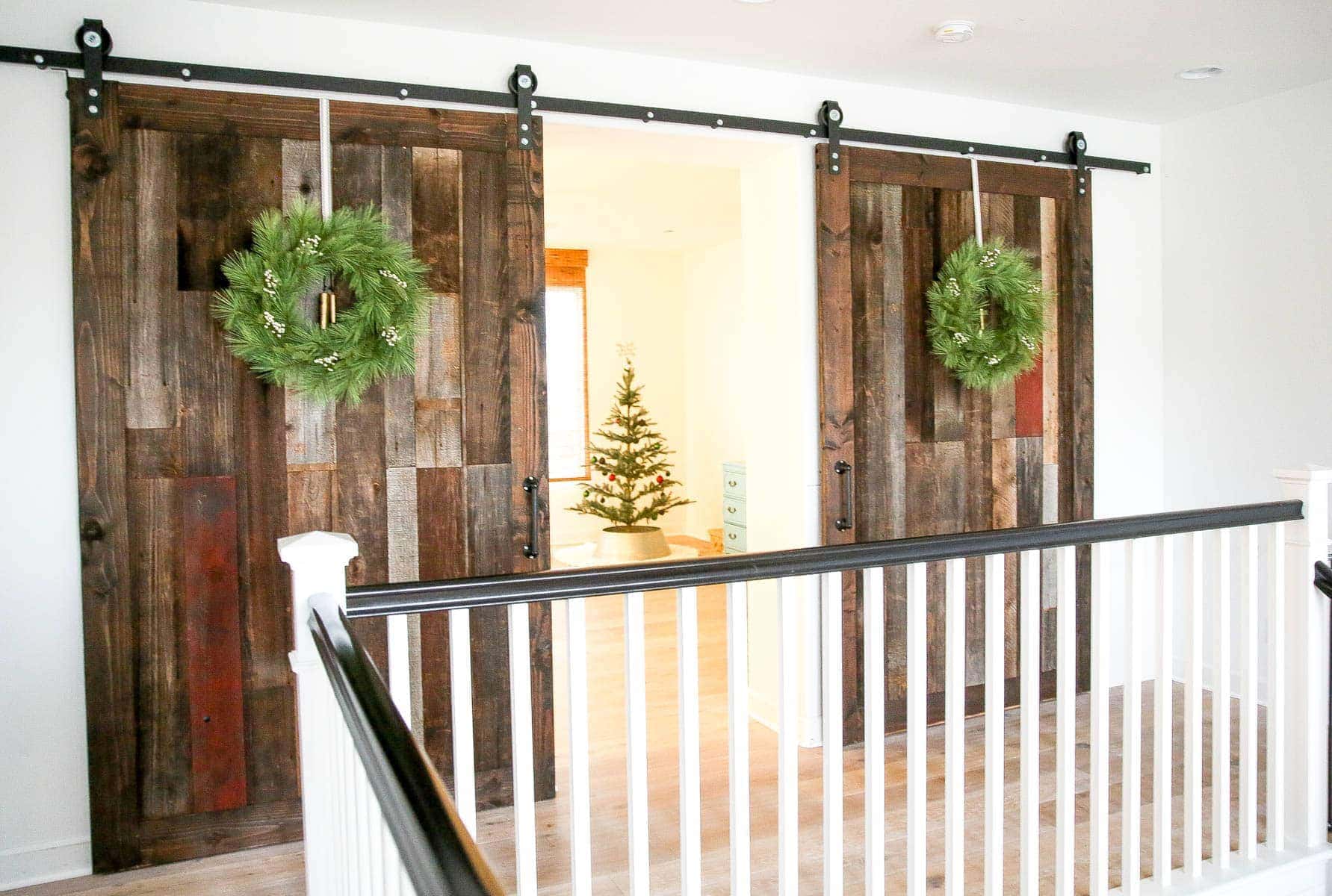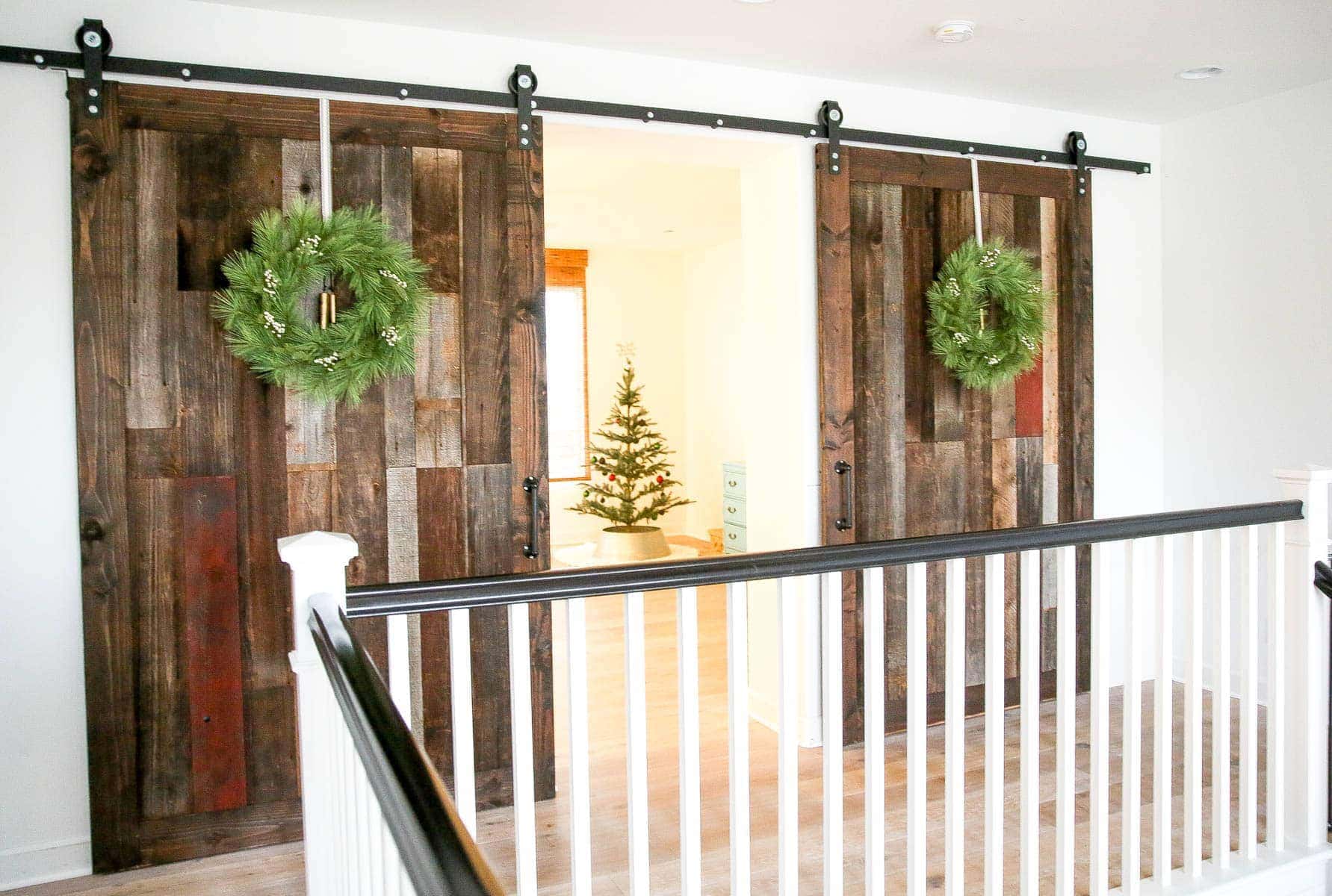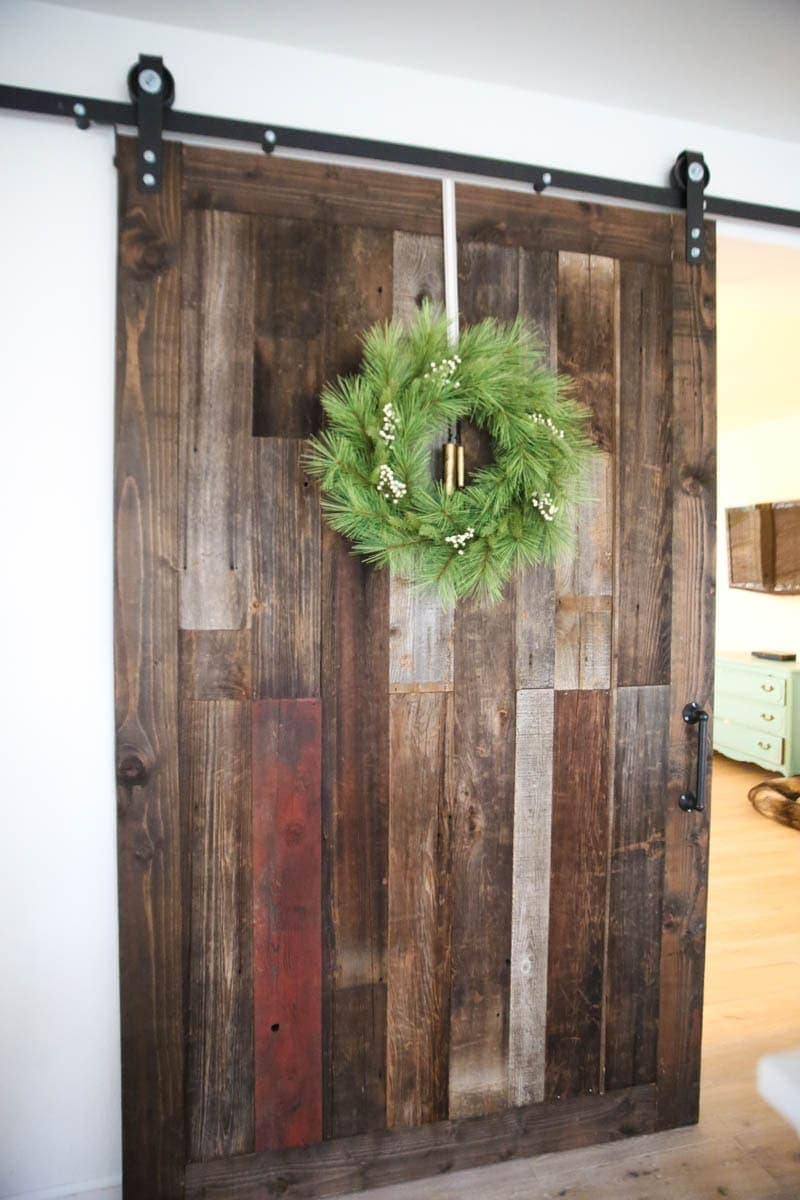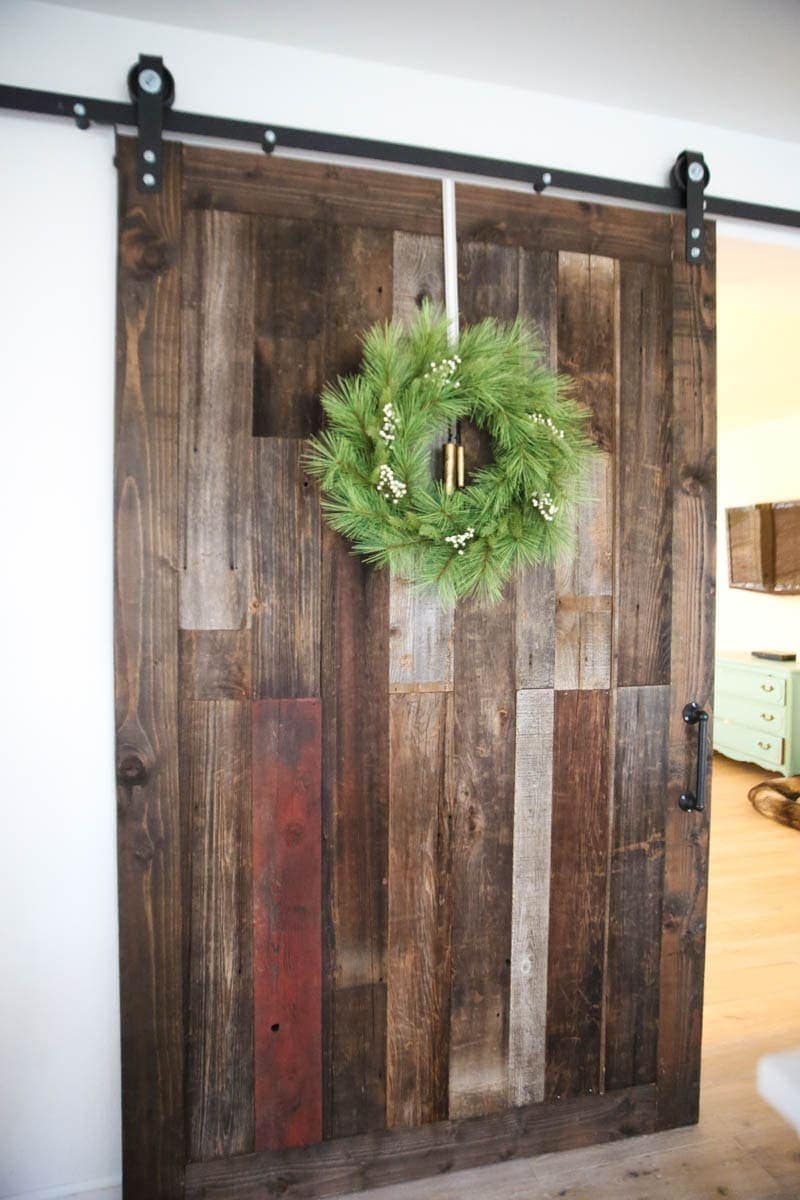 Use Photo Ornaments As Place Settings
The best way to enjoy your dining space is to keep your table set for the month. I have my children eat on the island most days, but when do choose to sit at the dining table, it's magical and festive for any meal. A fun tip from the folks over at Pottery Barn is to put a photo in an ornament as a place setting. My kids loved this idea and guests love the little surprise of going home with something so precious.
Set The Table As If You're Hosting Queen Elizabeth
The saying is true, "More Is More." And when it comes to a festive table, twinkling lights and sparkle bring the magic. To get that "WOW" factor, you have to think in layers. A furry placemat is a great place to start. Seen here, Pottery Barn uses two layered and perfectly stacked chargers to set the tableware. The center of the table is adorned with two pieces of garland and lights, and using two different style Christmas trees was the perfect way to set the tabletop holiday stage. The birch trees light up, and thankfully for the 5-hour timer, I don't have to worry about turning anything off! With Pottery Barn's help, the Schaffer Chateau is #winning this holiday season!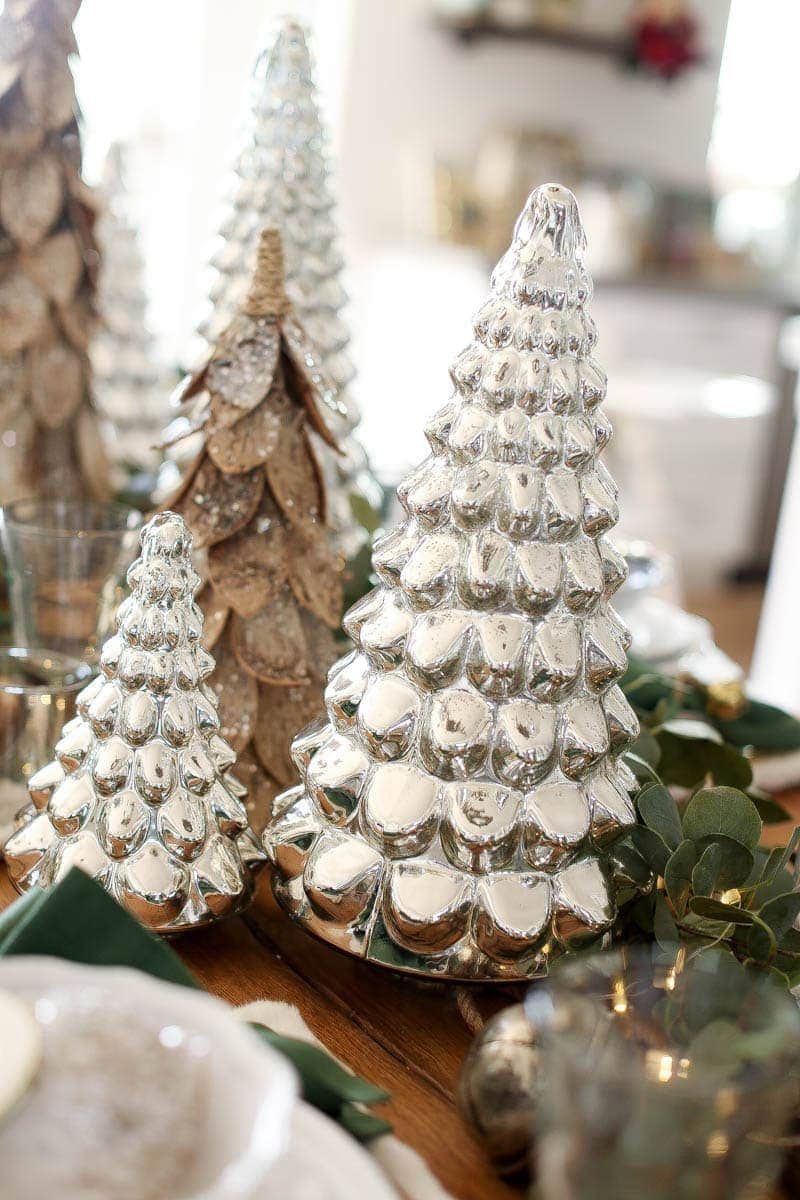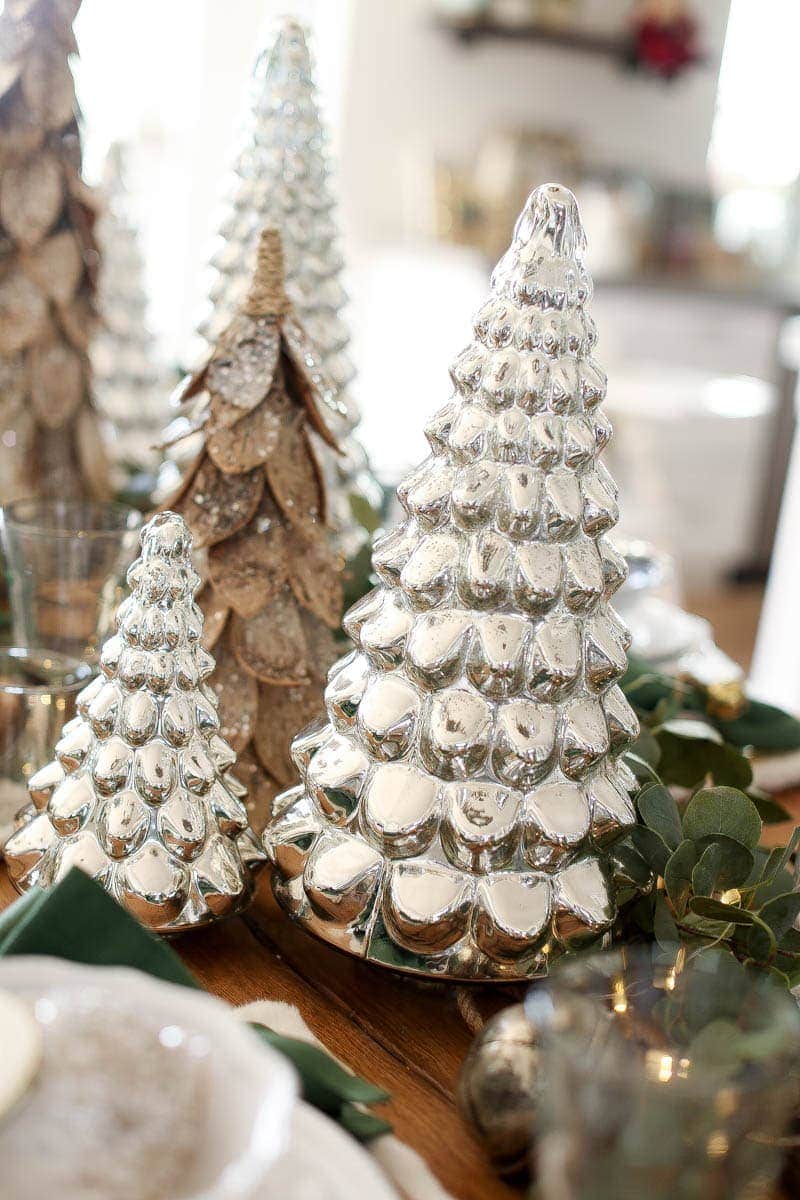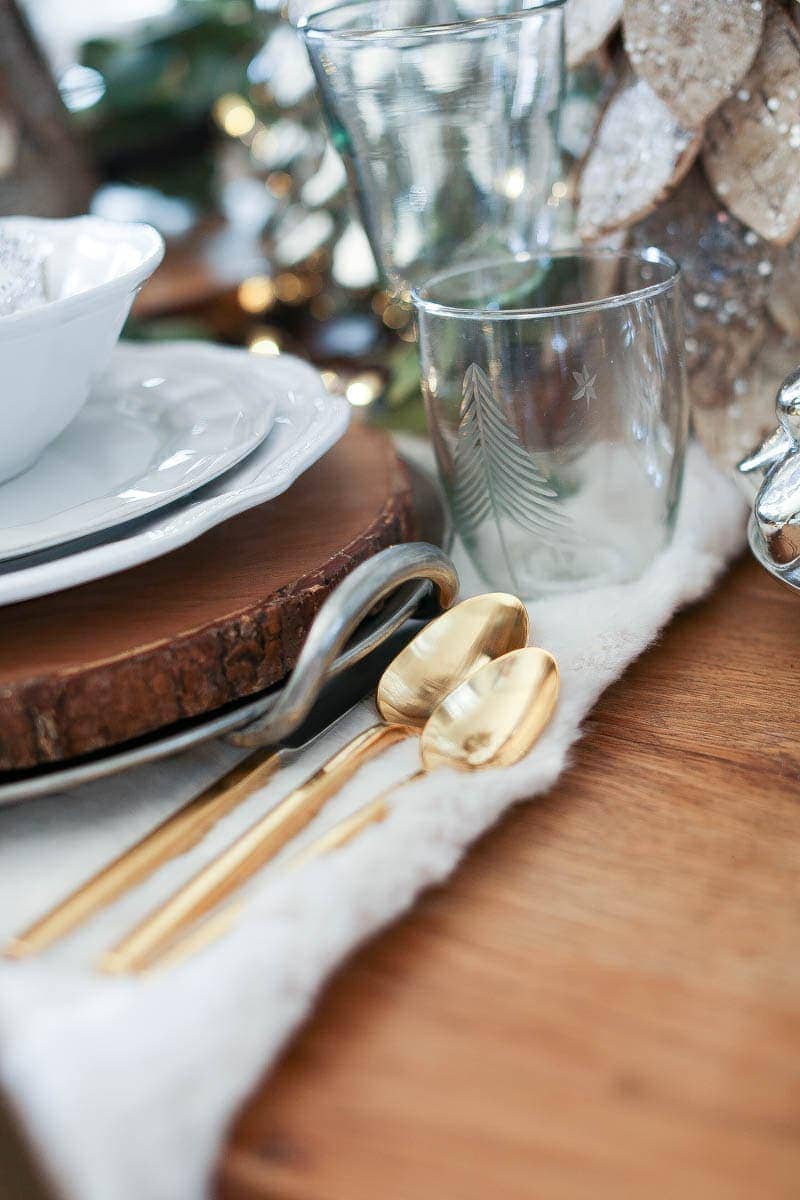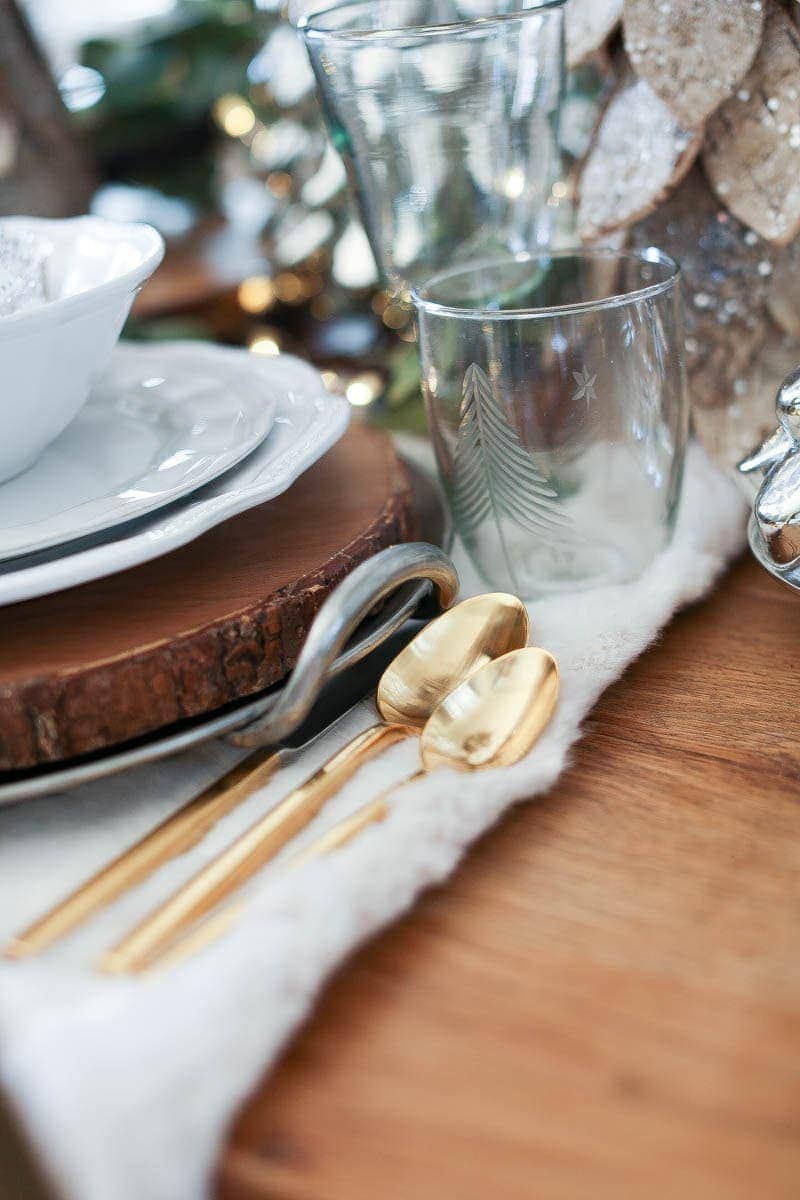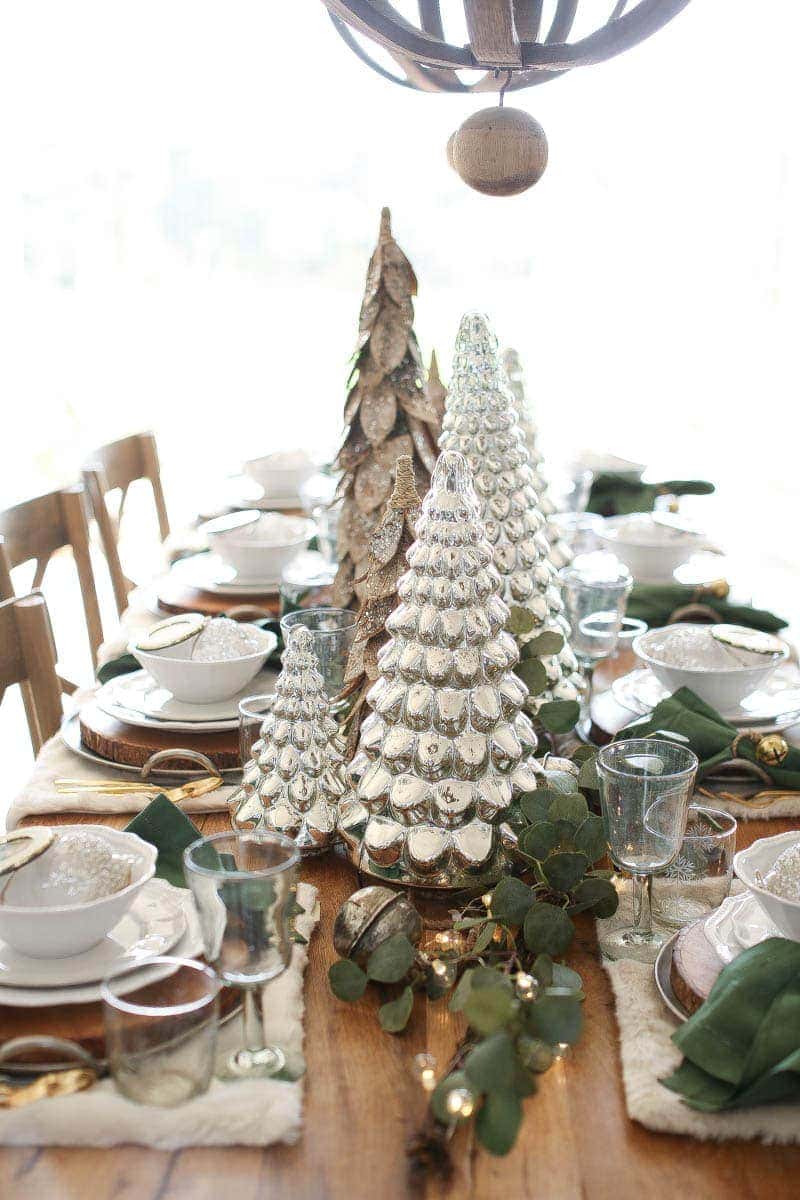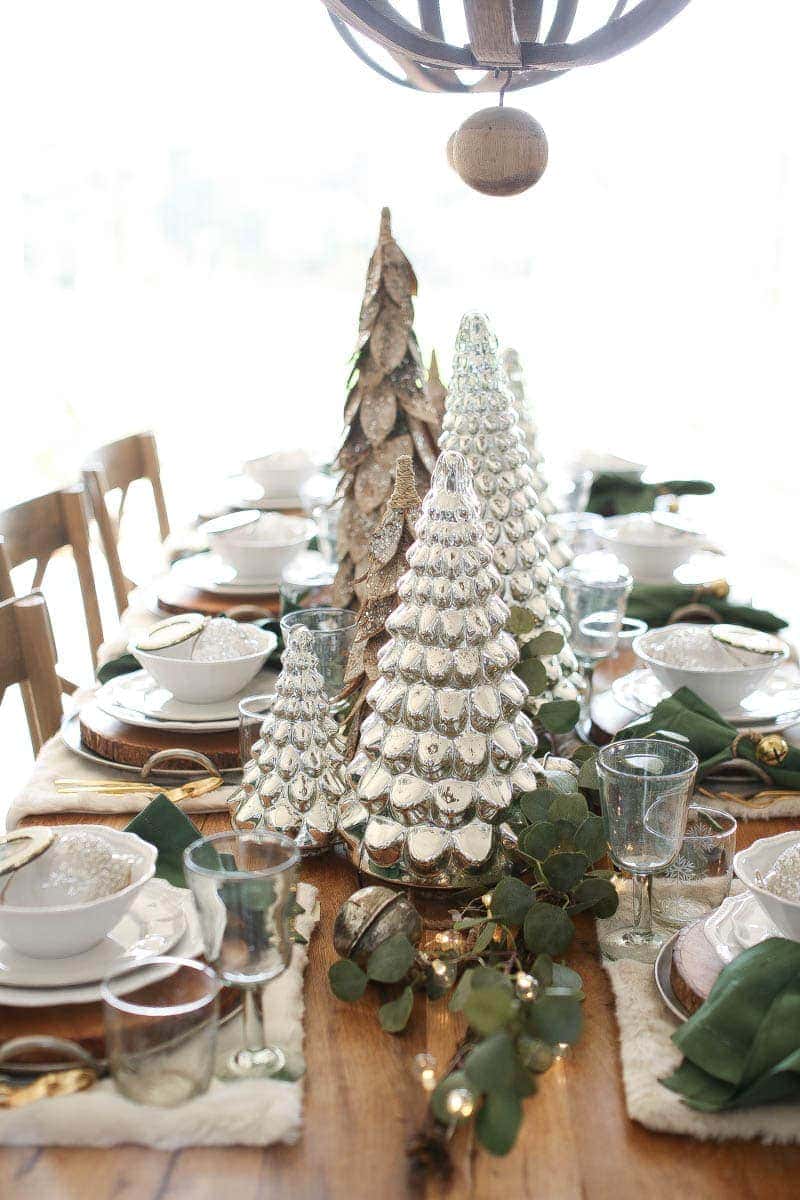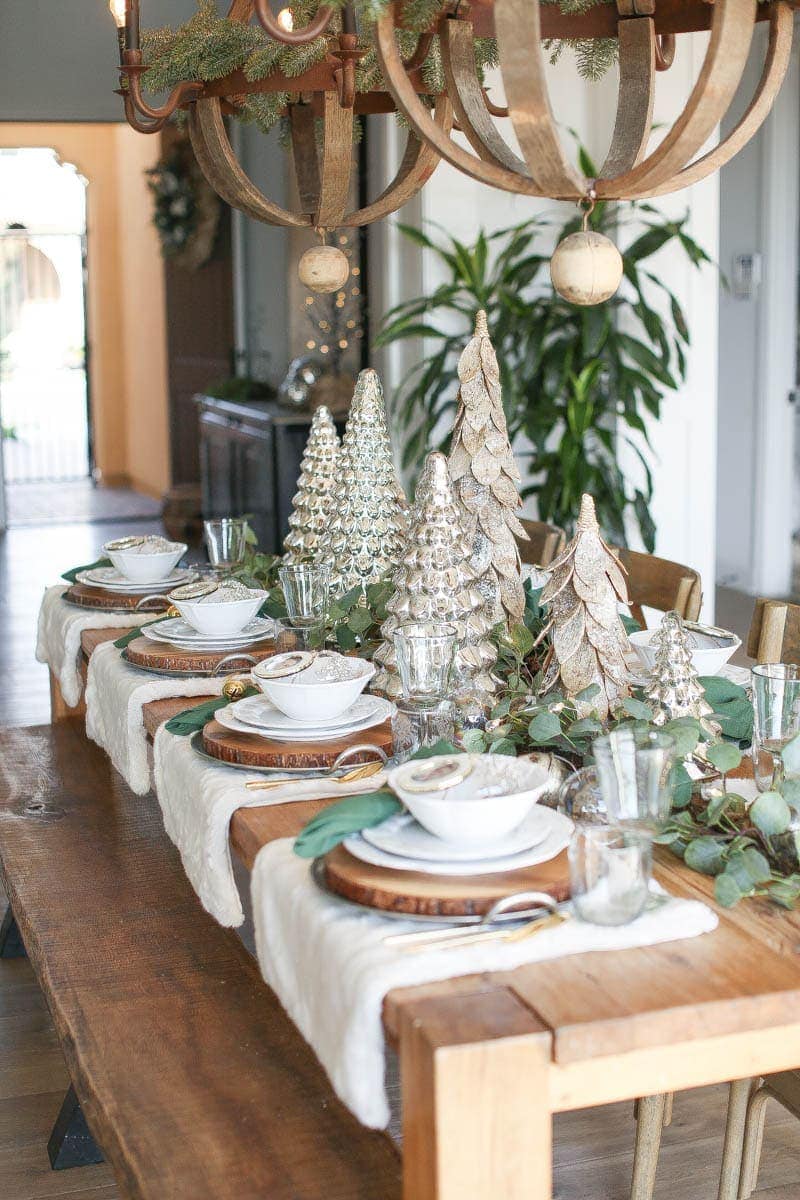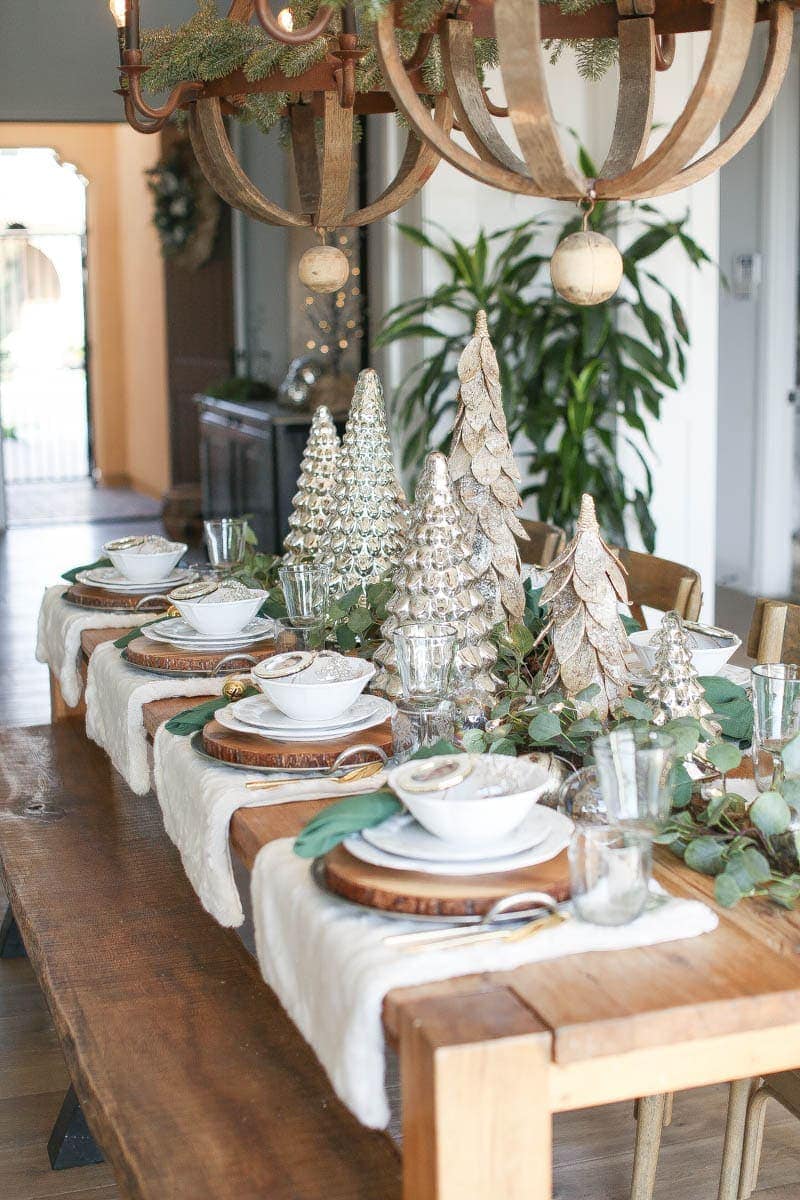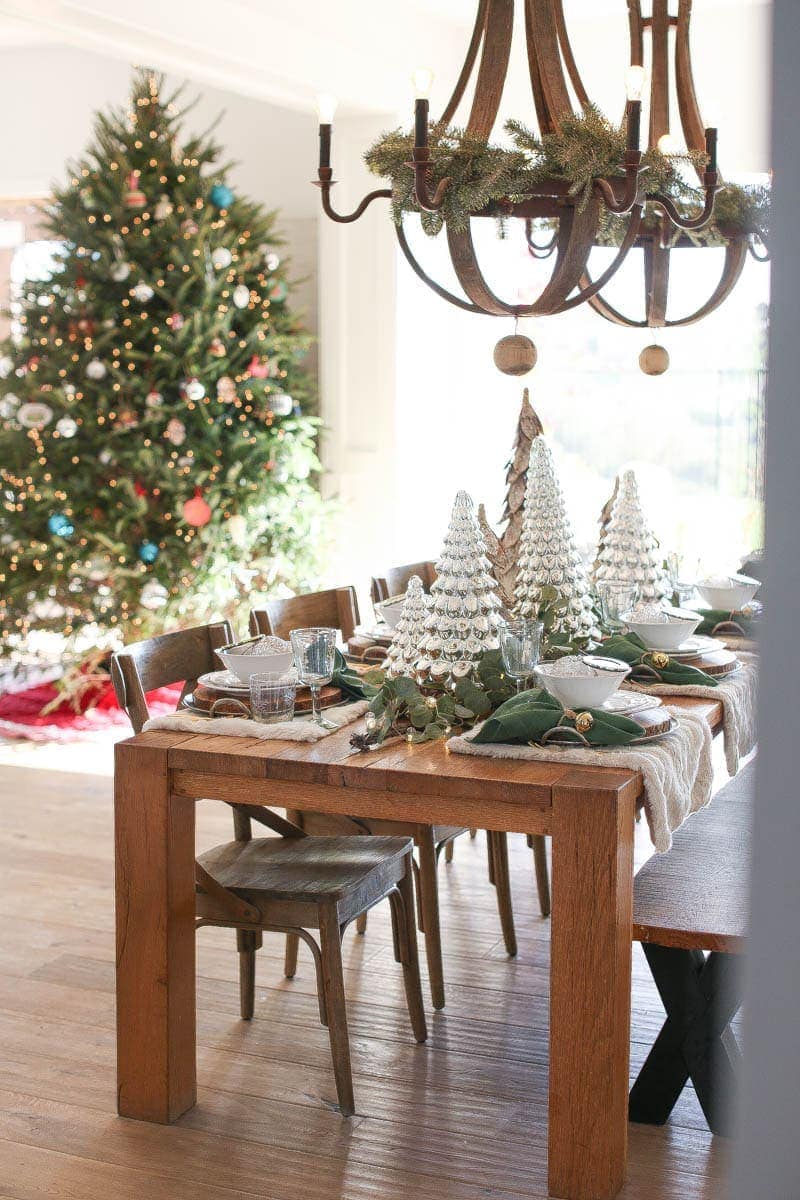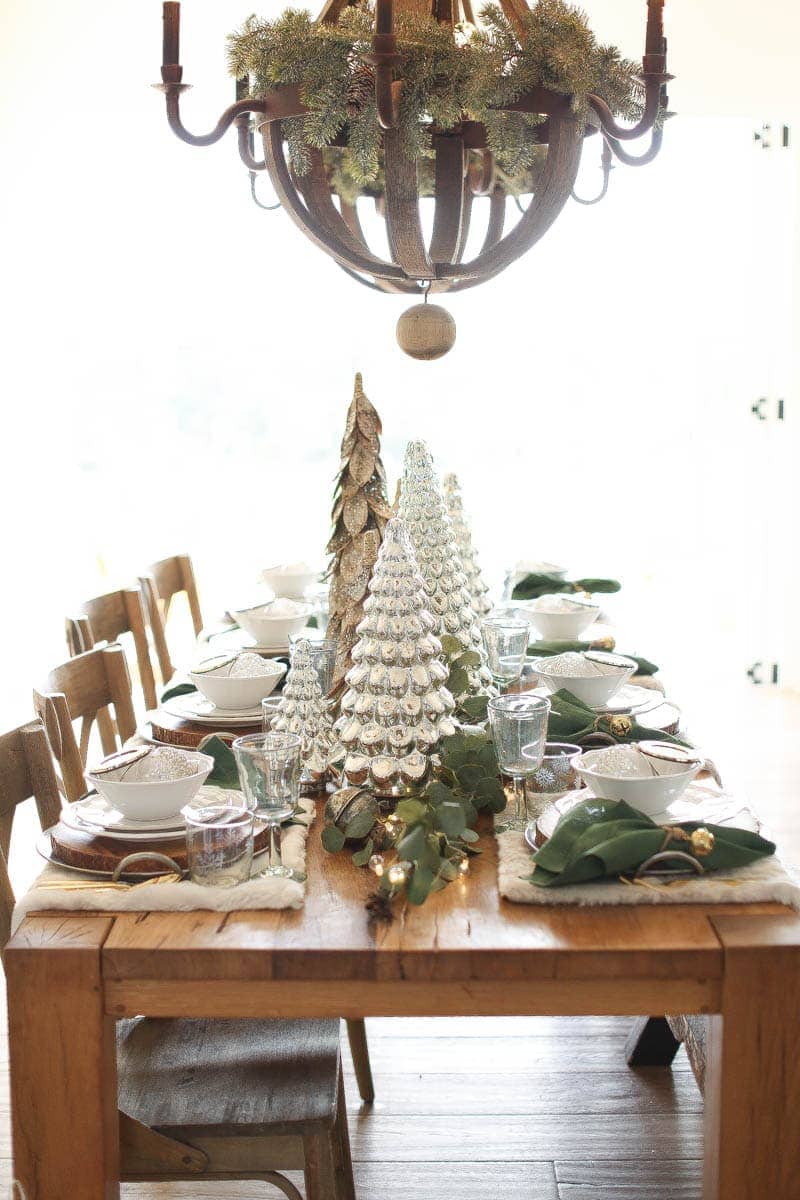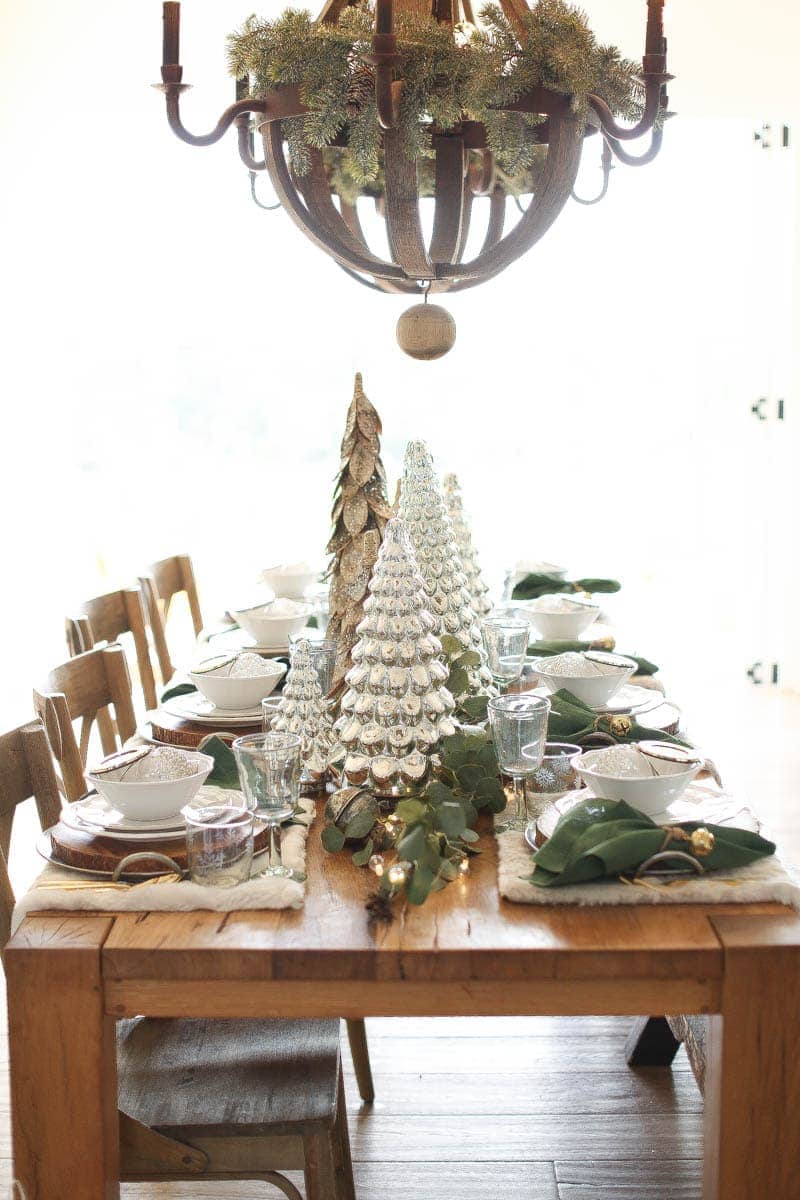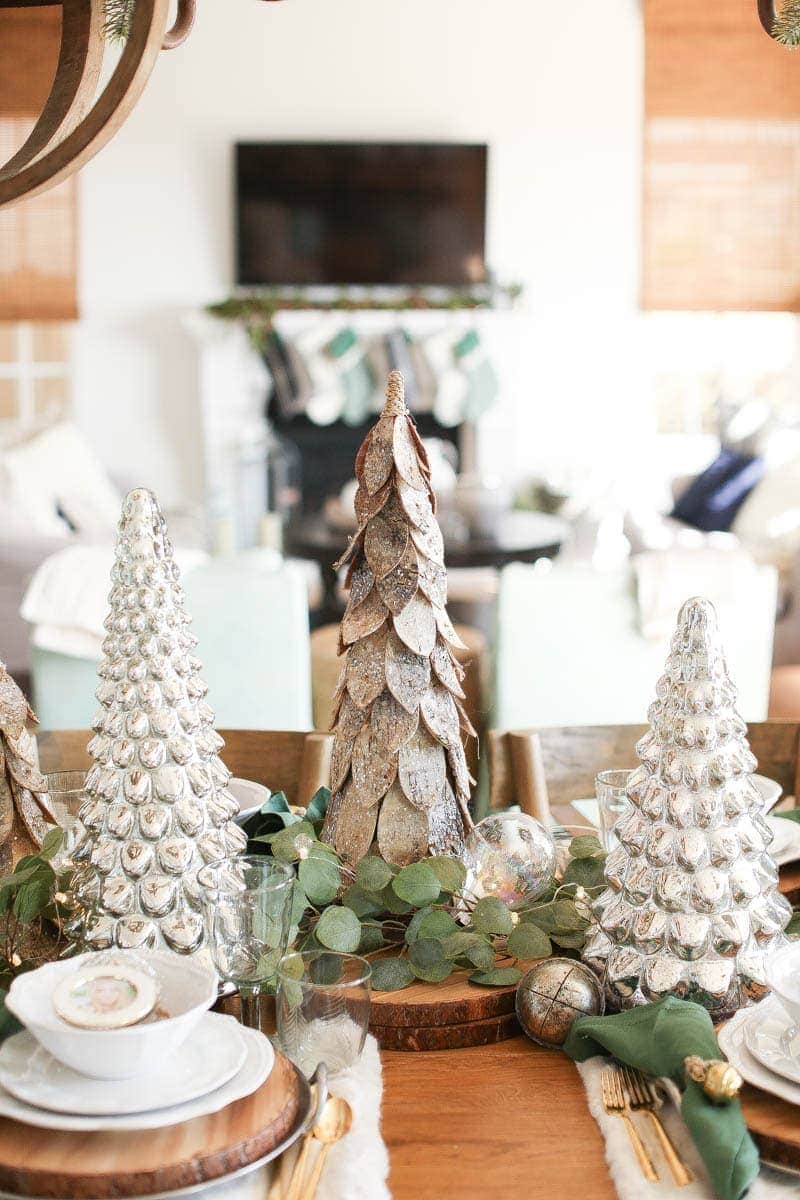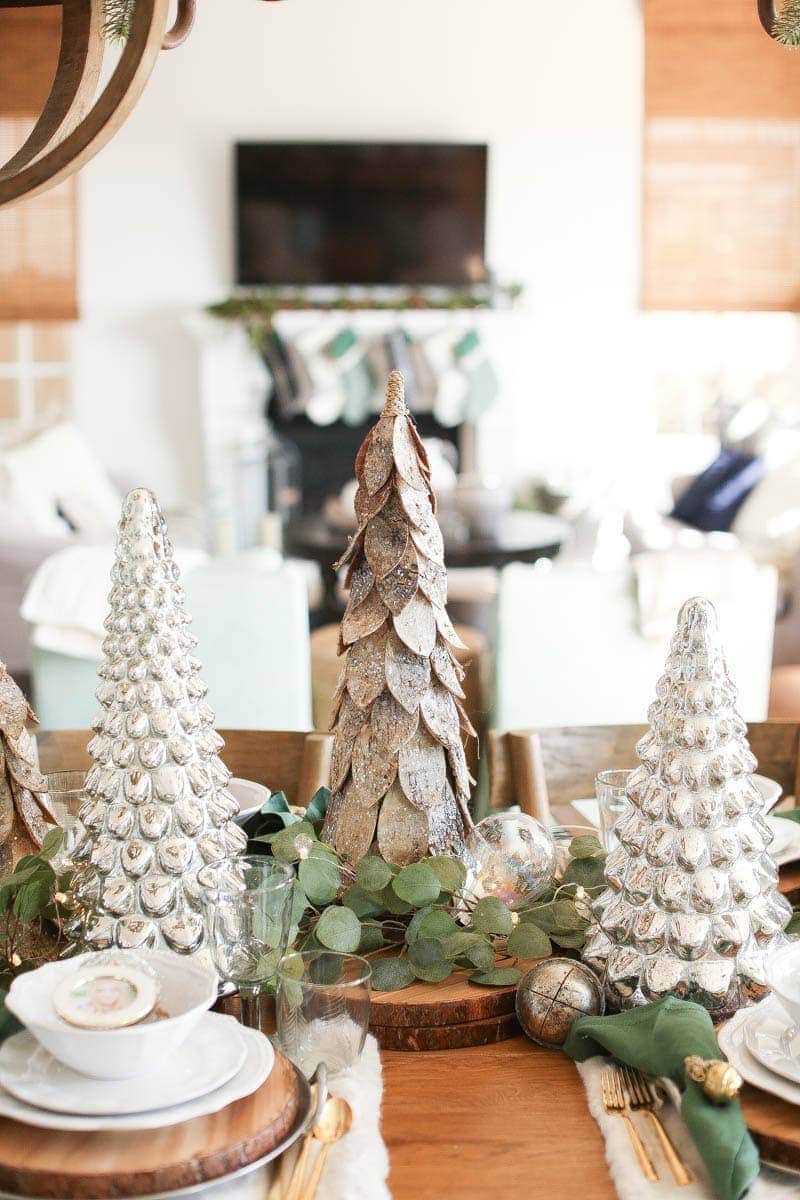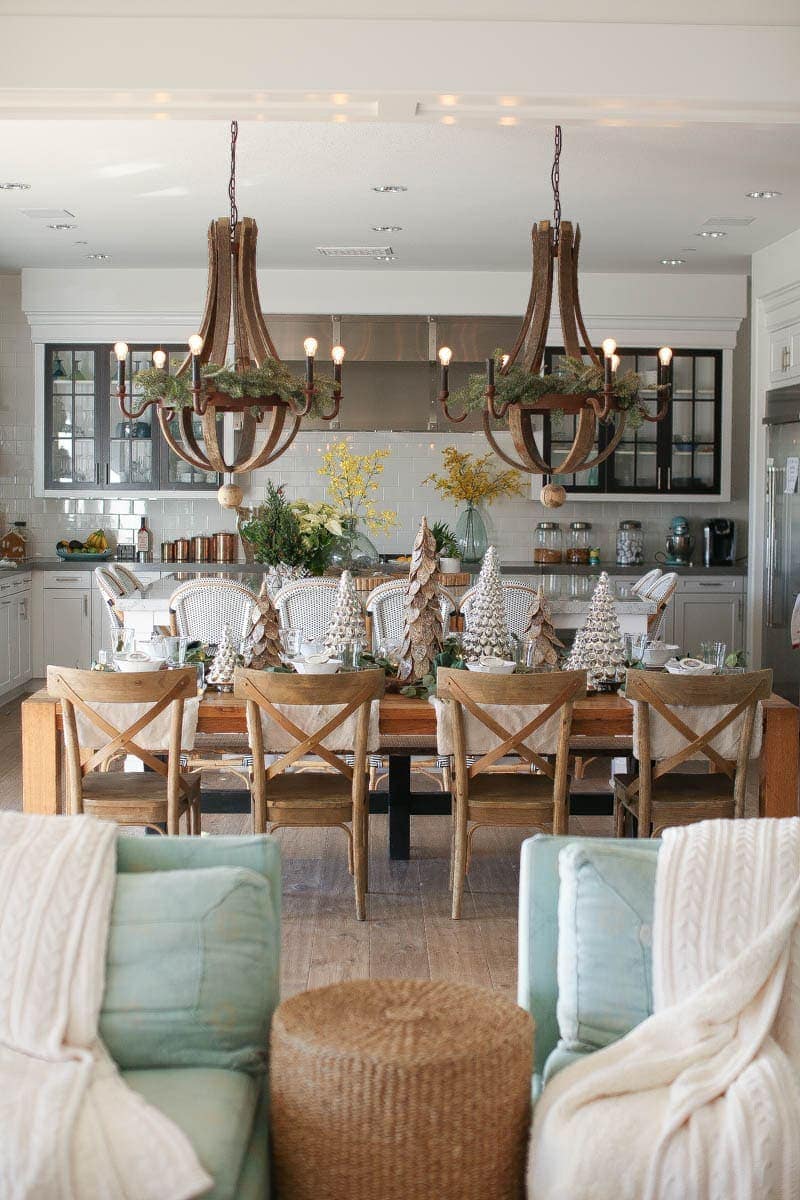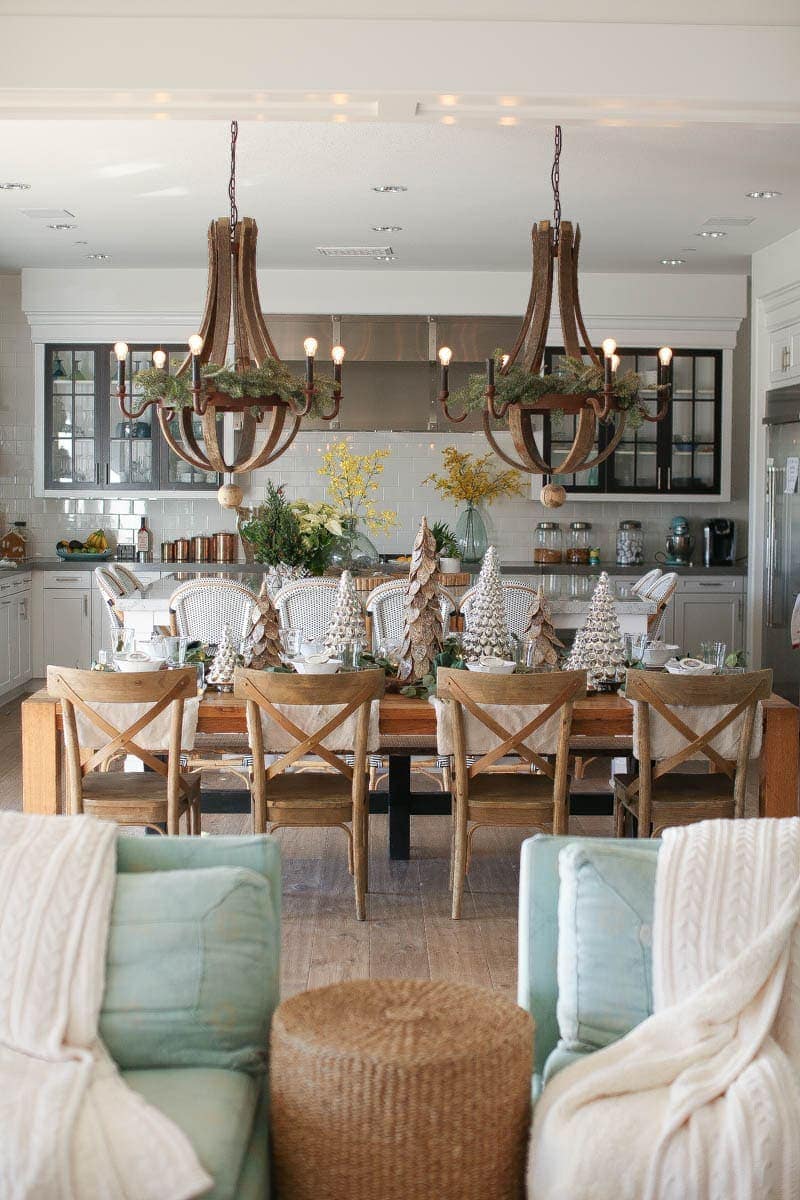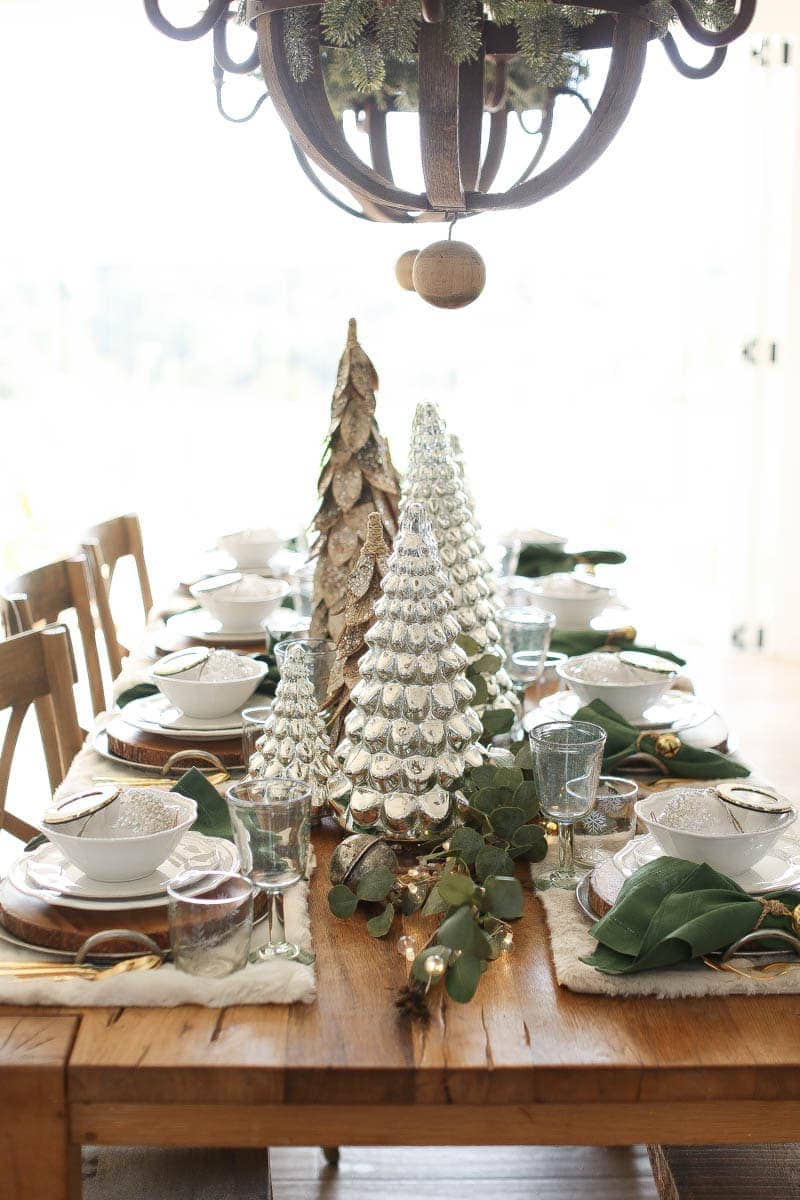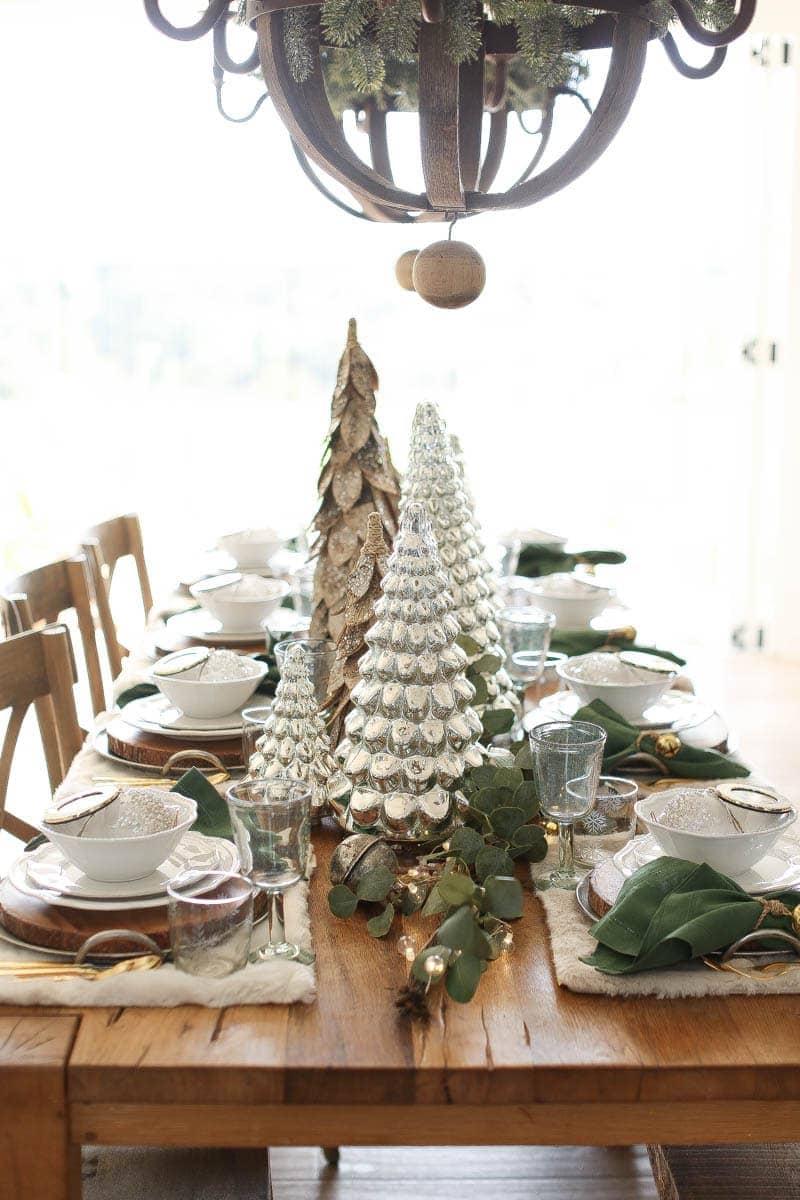 Home For The Holidays
For many years, we traveled back to NYC to celebrate the holidays with family. With four kids, two dogs and a house that we've waited for years to call our home, it's a blessing to stay put for once. This year, our house was a blank slate, still working with white walls, each space is taking on a more natural holiday palette. I love how the earth tones of Pottery Barn's selection compliment the neutral palette of our home. From the fur placemats to the natural chargers, birch candles, and various decorative tree options, the simplicity of nature prevails. Adding little pops of reds and greens, along with fun lighting really unifies the Christmas look. Pottery Barn at Westfield UTC has endless accents that light up and can be put on a timer, so along with natural tones and layered textures, I hope this inspires you to have a merry and bright Christmas this year! Comment Below and let me know what you think!

You May Also Like: