This Post Is Sponsored By Minted! Thank You For Sponsoring CityGirlGoneMom!
You can bet year after year, my Christmas card is stamped, addressed and ready to go on December 1. We don't do anything last minute in this house, we start Christmas early! I usually start thinking about my plan for my card as early as October! You see, if you want it to turn out great, you need time to put your plan into action. It can take me a good week just to figure out what everyone will wear! If you're already planning on what to send friends and family this year, try these tips and tricks to get the perfect family photo Christmas card!
---
Christmas cards used to be a status symbol. Initially in circulation among the wealthy, greeting—or "visiting" cards—were doled out in the Middle Ages in Austria and France for New Year's Day. In Vienna, the number of cards received was a sign of one's popularity.
---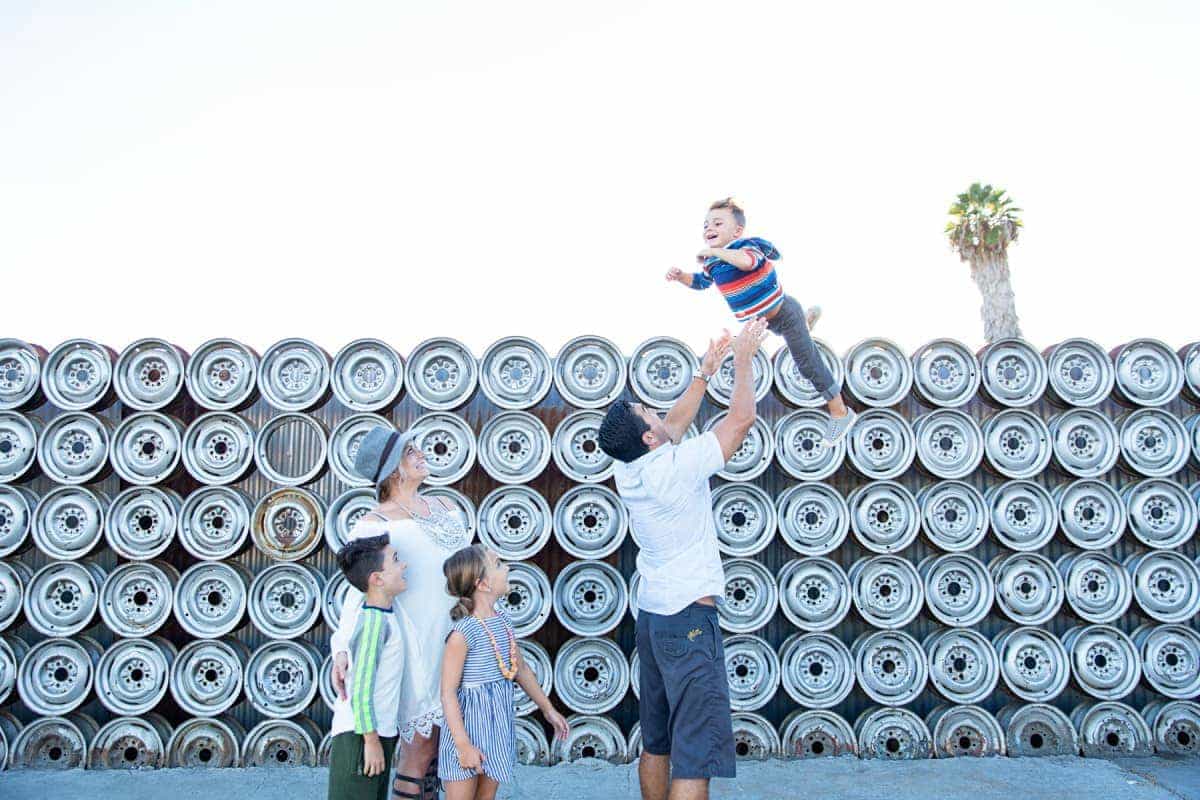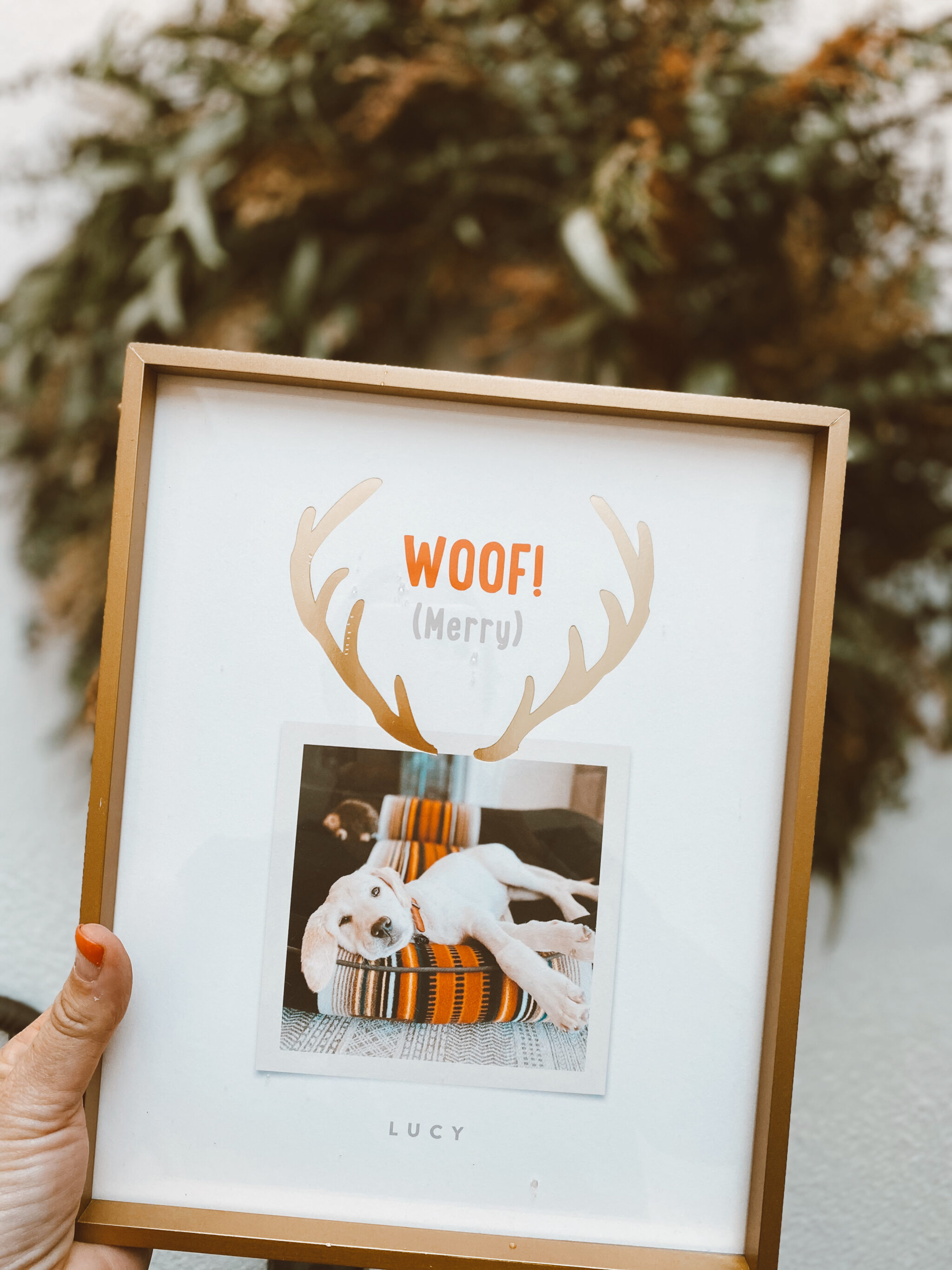 How to Get the Perfect Family Photo
I always hire a photographer first, around the end of October or the beginning of November. This time frame will give the photographer ample time to edit the images without the client pressuring her. I also like to strive for several fun scenes for her to shoot, which will give me options when it comes to choosing "the one." You want to think about what kind of look you are going for. I always pick one (or even several) of the following:
Intimate: Getting in close with your family with a big hug! Have the photographer zoom in to really capture those happy smiles!
Active: Taking a photo of the kids jumping is always a fun one. Dance with your kids or come up with your own creative moves!
Creative: Taking a photo of your shadows or a close-up of your feet is always creative and different. You want to go for something out of the ordinary for this look.
Photo Booth: The photo booth is still going strong! Getting a photo booth-type image would be super adorable and fun for the kids!
Using Props: Use anything from string lights and mini trees to Santa hats and presents. Using props is always a hit, especially when you involve your pups!
Stacking or Getting in Line: Straight and simple always makes a cute family card!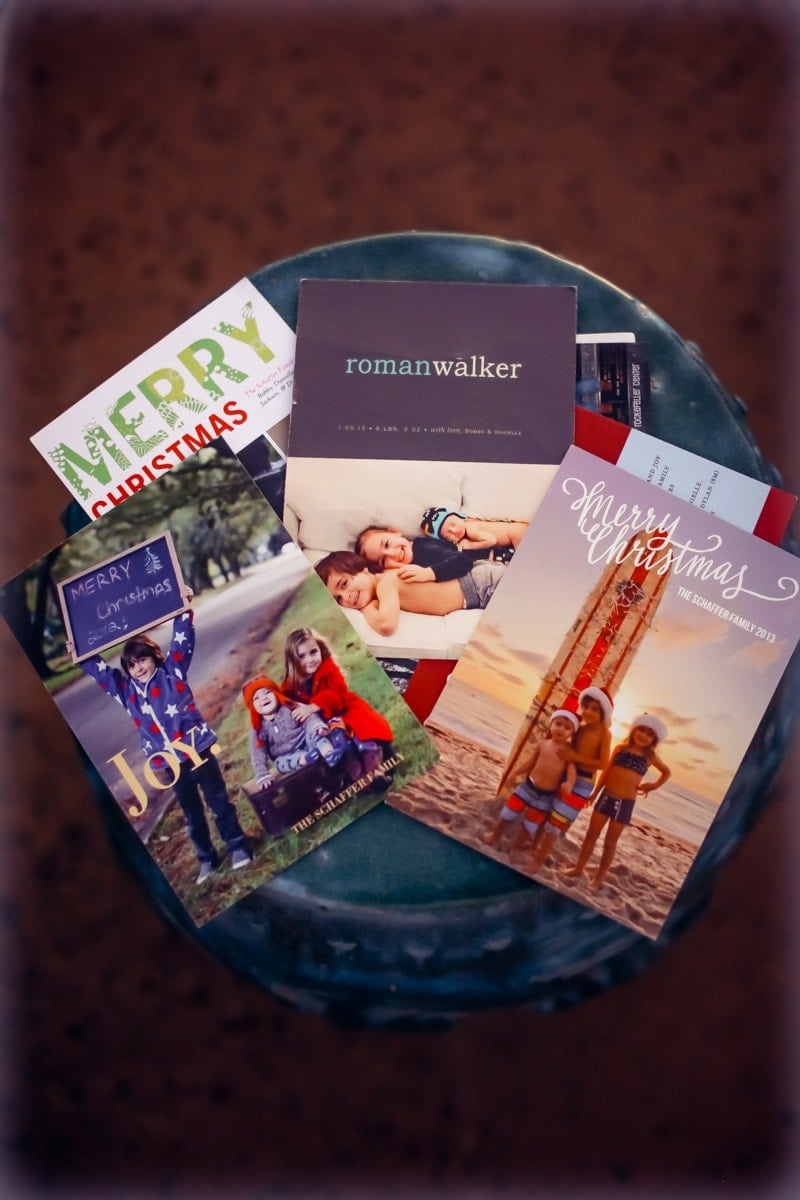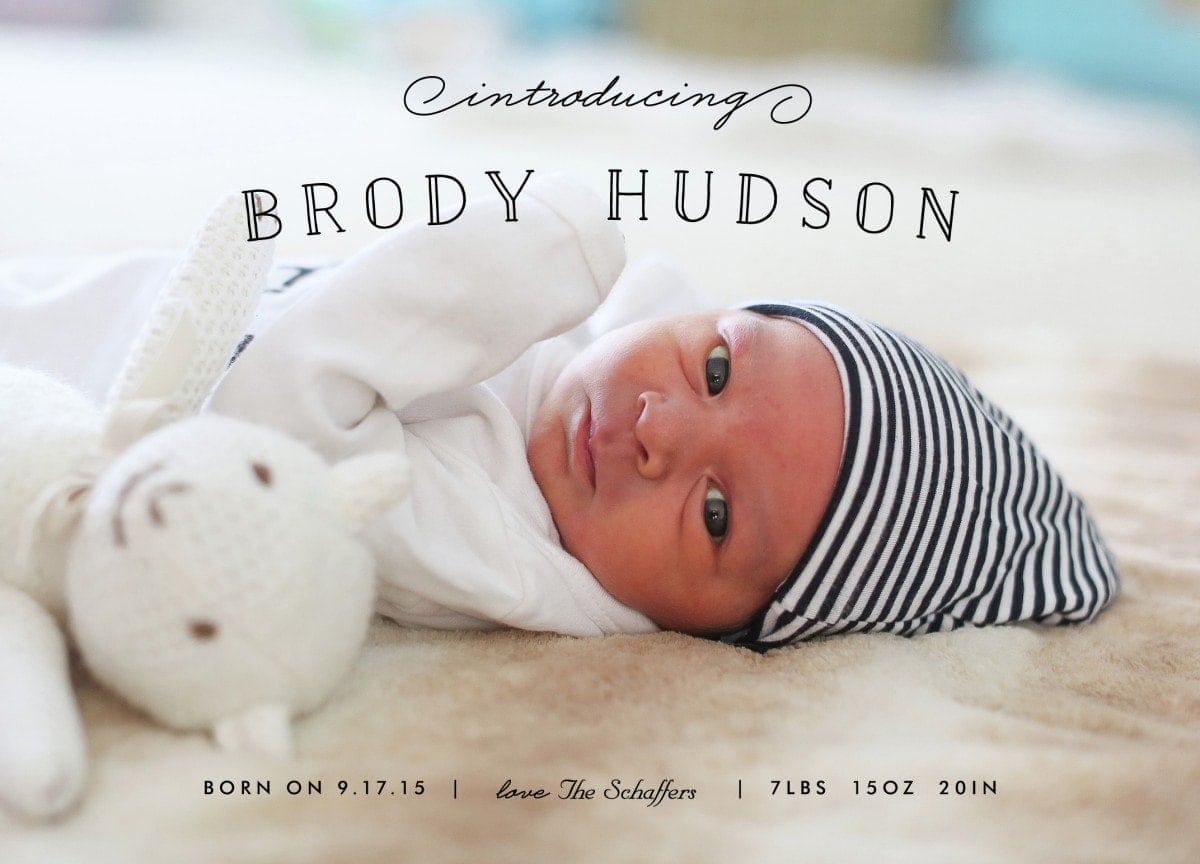 Get Creative With Card Design
Once I choose my look and get the images back from the photographer (this could take up to two weeks), I seriously spend days designing different cards online. I have been using Minted for almost a decade as my go-to design center for all my stationery needs. I love their huge selection of unique designs from independent artists. Minted always highlights their artists by including a mini-biography for you to read as soon as you open the box.
I can assure you that Minted has found its way into our most personal celebrations. We have used this company for our annual Christmas card, our many birth announcements and our way-to-familiar, "We moved again" card! By using the finest paper stock, with rich inks and top of the line printing methods, you can tell they obsess over quality and that is why we are repeat customers year after year.
---
While greeting card sales have gradually declined since the advent of e-cards and other digital modes of communication, Americans still buy about 6.5 billion cards each year.
---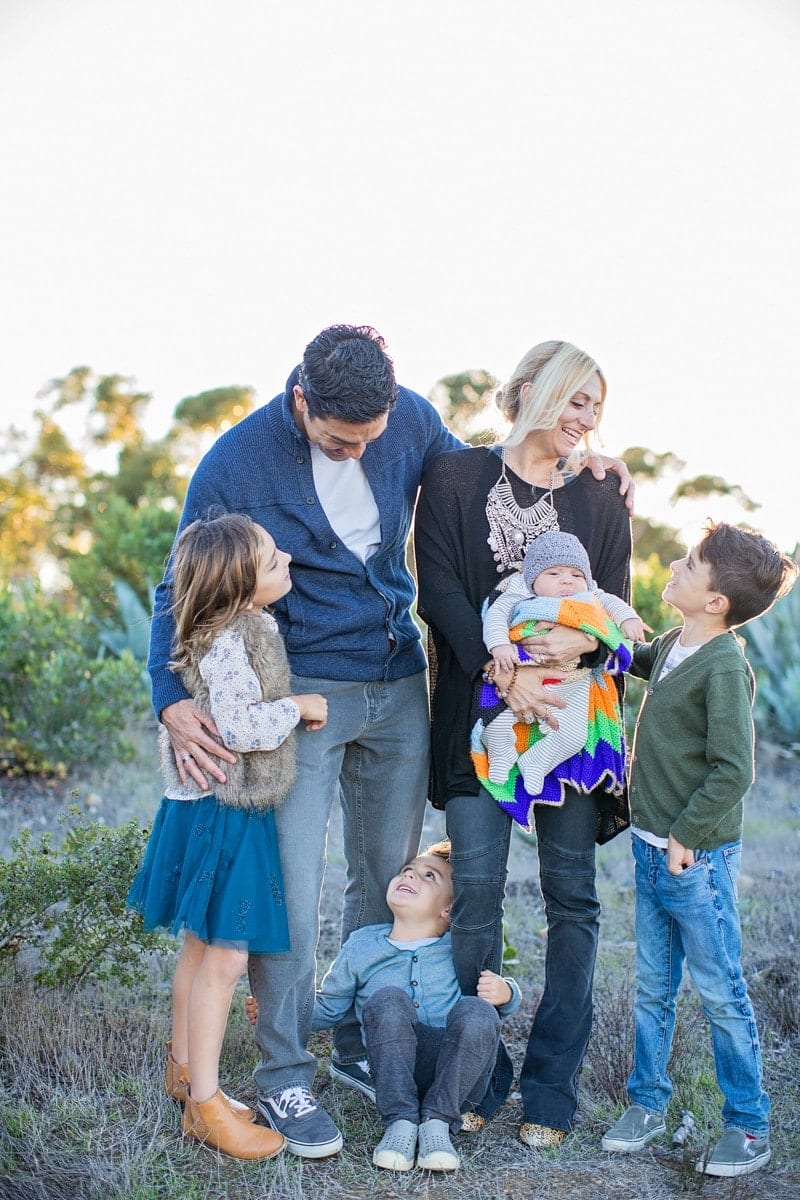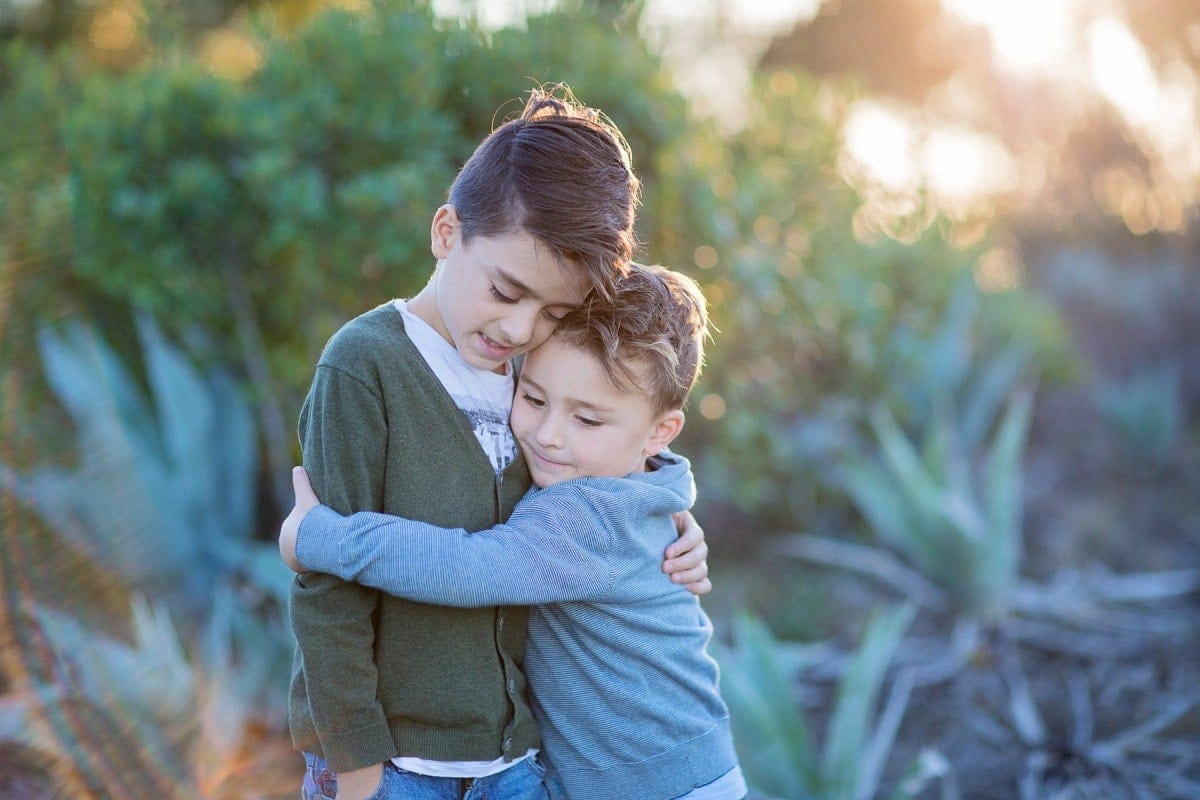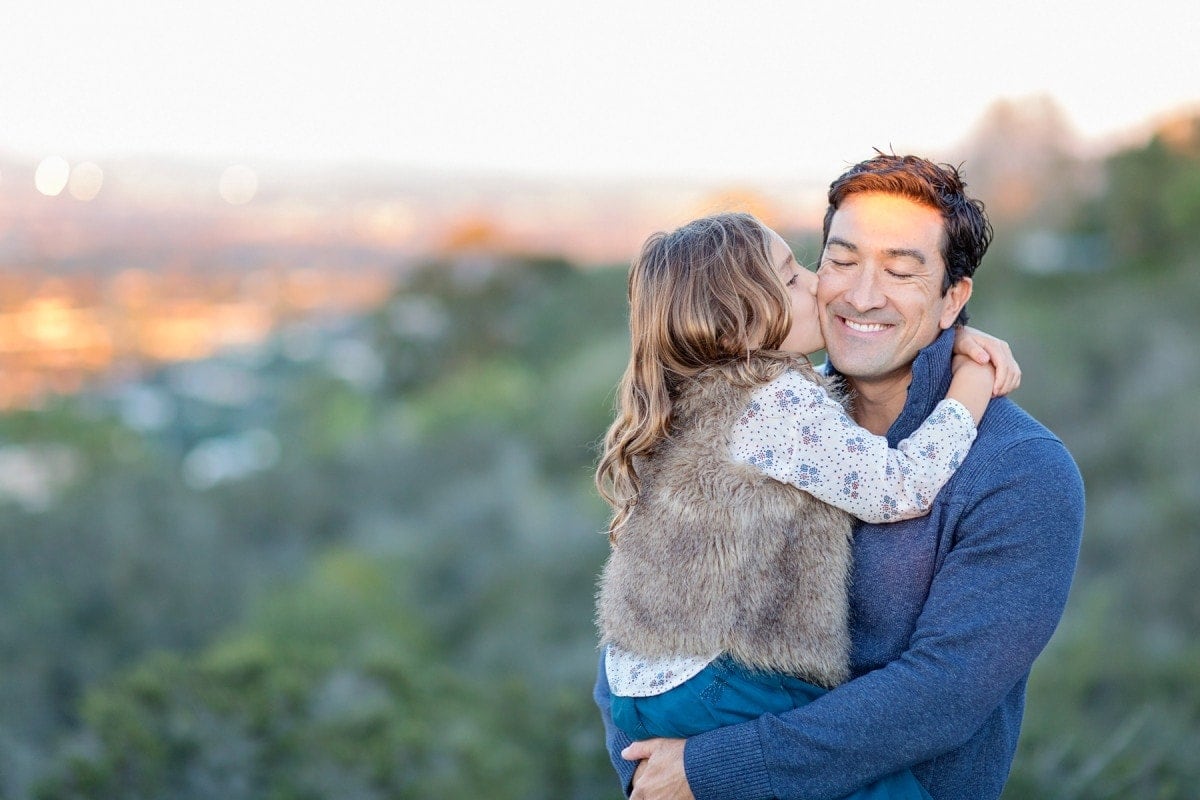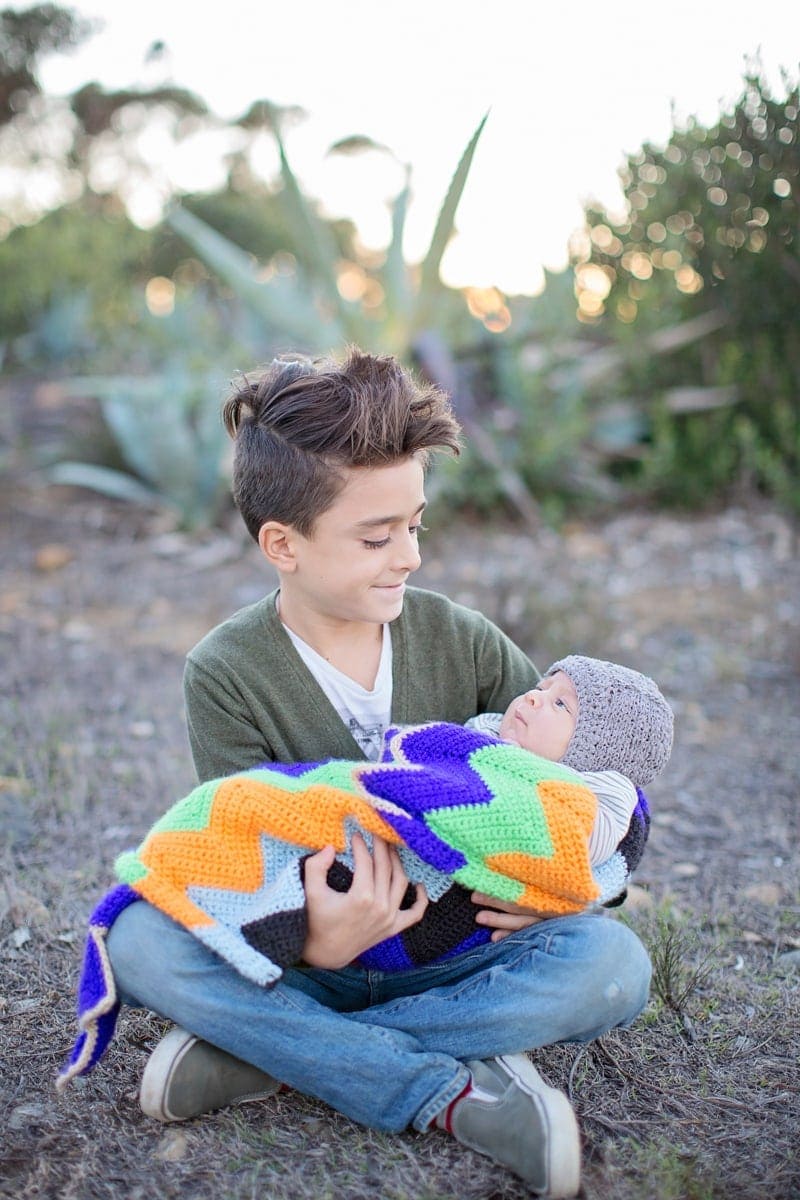 Organize Your Inspiration
After Thanksgiving, we love to take all of our Christmas decorations out. In one of my 12 plus boxes, you can find over eight years of Christmas cards for us to look at. I could never throw out the adorable Christmas cards that come in the mail. After all, I know what went into getting it to look so good. Sometimes I look through them for inspiration, or just to make sure we aren't repeating a look from a couple of years ago.
Plus, I finally found the ultimate Christmas card solution that doesn't take up any space! All you need is a hole puncher and a box of large book rings. No more hanging hundreds of cards around the house. People love to flip through it too when they come over!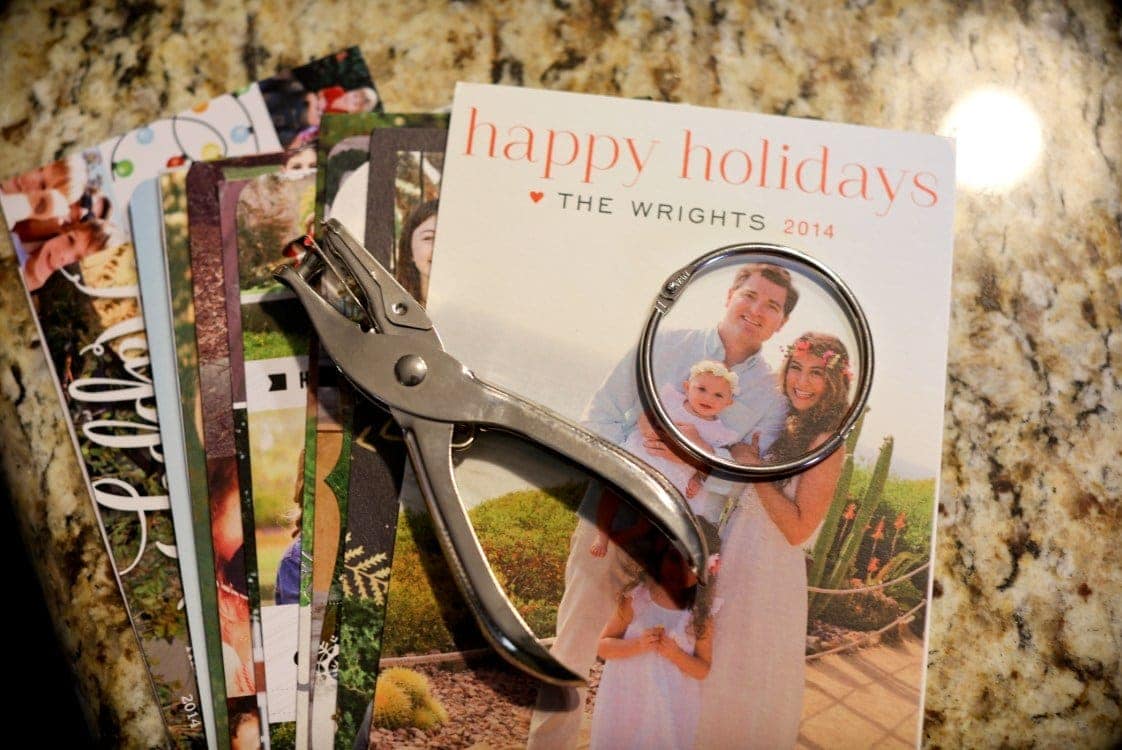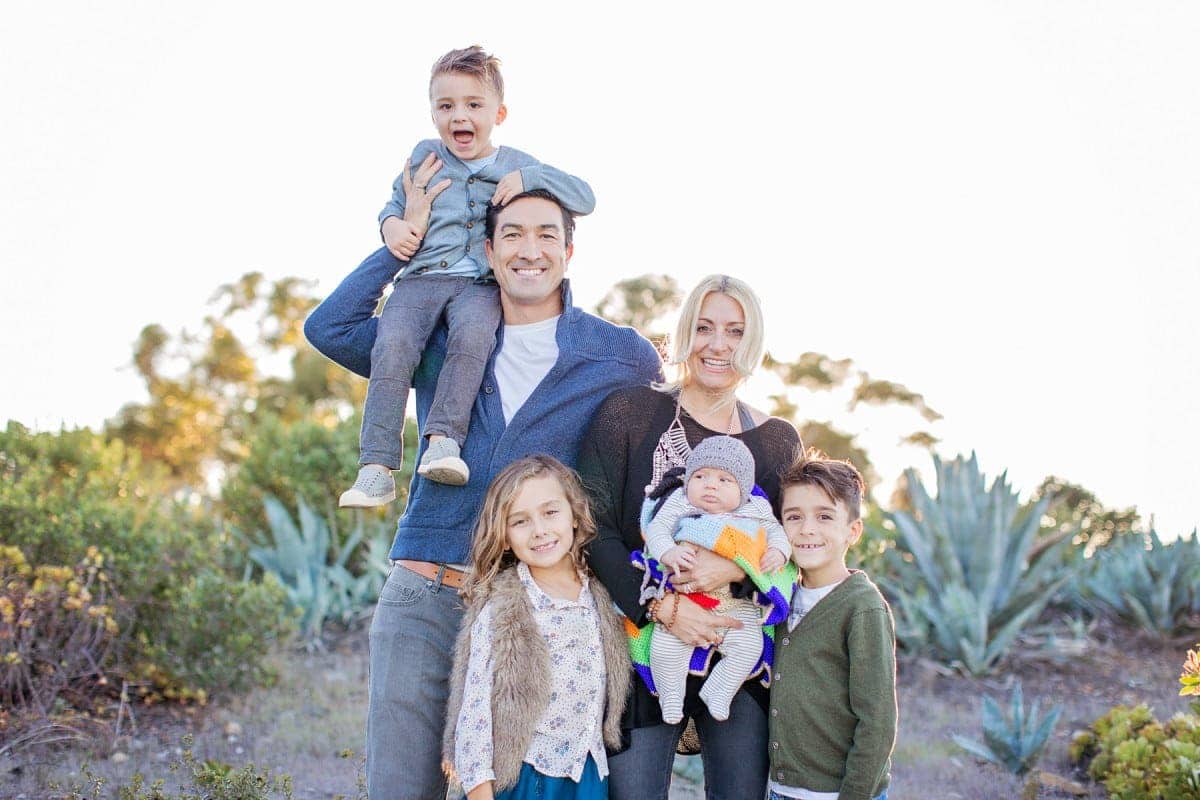 Get Ready to Send Out Your Christmas Card
I can't spoil it and let you know what image we chose for our Christmas card this year, but I promise I'll post after the cards have been sent out. Minted has such a creative array of designs to choose from, they thought about it all. I love that I am able to upload several images and preview all the cards with a chosen photo. With one click my photo was displayed on hundreds of cards making my choice that much easier. (Could you imagine doing it one at a time??) I have been such a fan of their instant preview and appreciate the time it saves me!
Minted also offers free recipient addressing. Sure, you have to type in all of your addresses, but do it once and it's done! Now I don't have to worry about any labels, it's all done for me.
Dedicated to the Ones We Love
Our annual Christmas card gives our New York and North Carolina friends and family a glimpse into our lives. We live, we play, we love—it's what we do in our day-to-day life. It's incredibly important to me to share a memento with those that love us. Thank you, Minted, for creating our family cards showing who we are year after year!
Let me know about your Christmas card obsessions and how you approach your yearly card! Would love to hear from you!
---
Hallmark invented the folded card. By the early 20th century, holiday greetings were still of the postcard-type variety. In 1910, Hallmark began issuing cards that were folded down the middle and stuffed into envelopes.
---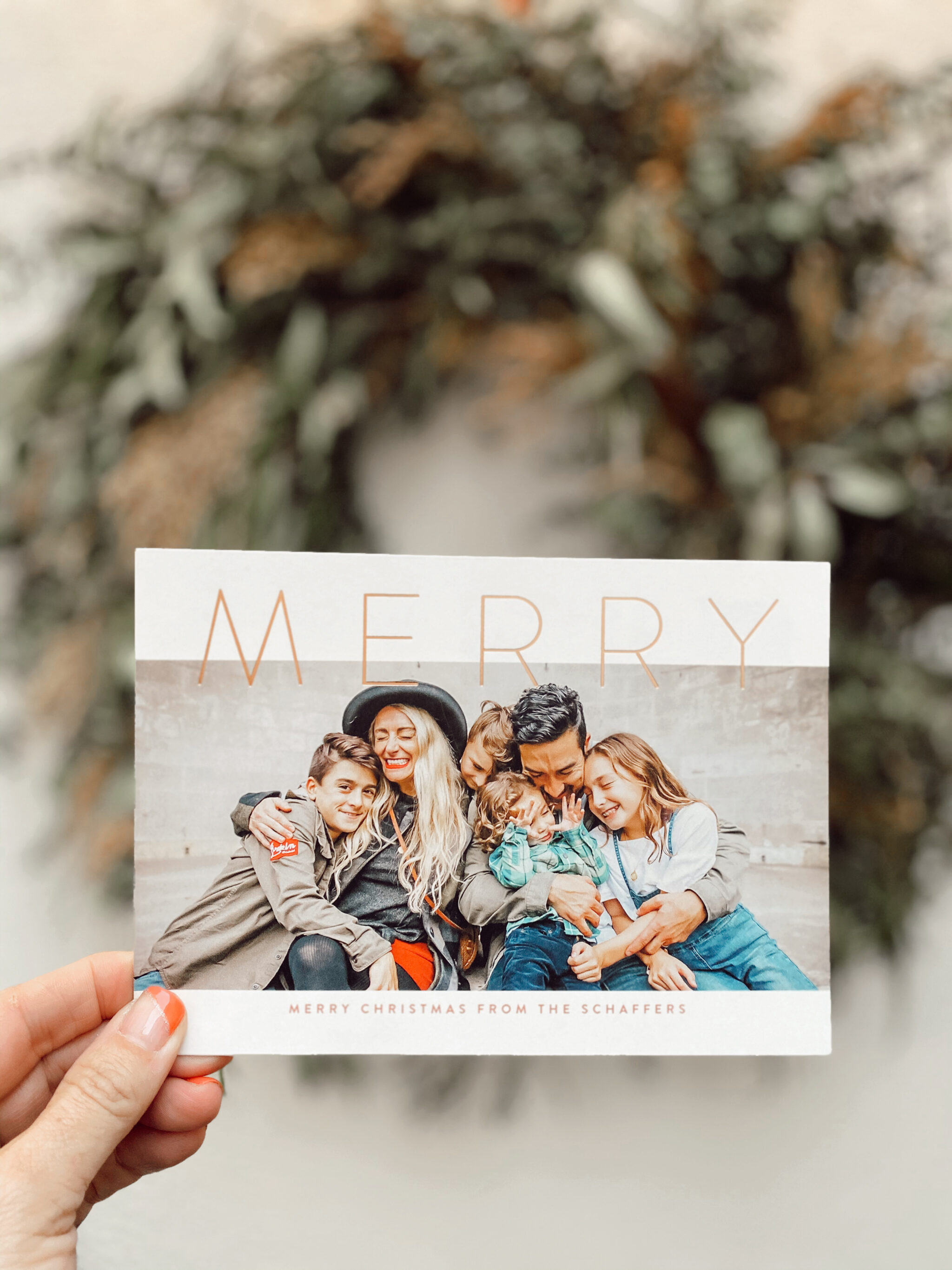 Tips for Parenting In Style...
Never boring, always awesome. Keep up to date with the latest from City Girl Gone Mom.