It's already that time of year again! Time to start thinking about what you and the family will be gobbling up for this year's Thanksgiving feast! With families carefully planning their holiday trips this year, it's important to create a menu that will keep everyone happy.
From your vegetarian cousin to the pickiest kids that will only eat mashed potatoes, these dishes are sure to please. (They won't even miss the meat!) From traditional sides to main dishes that will make you forget all about turkey, fill your dinner table with these yummy vegan Thanksgiving recipes that will have everyone asking for seconds!

Lentil Nut "Meatloaf"
Even if you're still serving a turkey at your Thanksgiving dinner, your guests may not be able to get enough of this comfort food classic with a vegan twist. This recipe by the Minimalist Baker relies on chickpeas and sweet potatoes to replicate the taste of this dinner favorite. Give it a try—it might be your new weeknight dinner go-to!
---
The President traditionally receives a turkey in a ceremony at the White House a few days before Thanksgiving Day. President Harry S. Truman started the tradition and President George H. W. Bush was the first to officially pardon the bird and not eat it.
---

Sweet Potato Shepherd's Pie
This classic plate turned vegan is bursting with flavor. It is a beautiful dish stuffed with seasoned lentils, sweet potato, and other seasonal veggies. This offers that rich wow factor, is nutritious, and the whole family will love it! Check out the how-to over at One Ingredient Chef.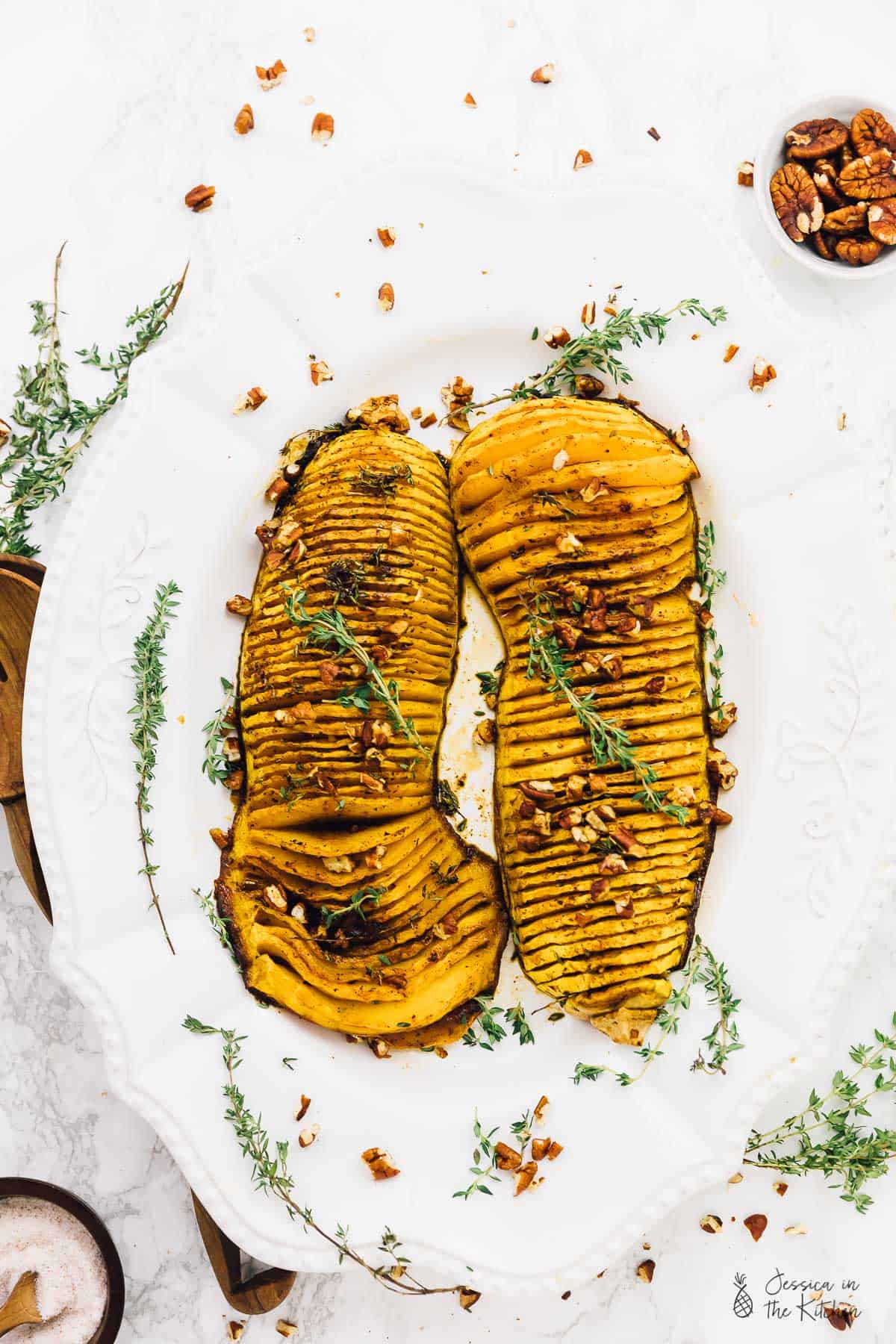 Hasselback Butternut Squash with Maple Pecan Drizzle
When making a vegan Thanksgiving dinner there will undoubtedly be more veggies on the table, but they're oh-so-tempting when they're made like this! Jessica in the Kitchen's butternut squash dish is what Thanksgiving is all about! Amazing, beautiful food that brings everyone together, vegan or not!
---
In 1789, President George Washington issues a proclamation naming November 26 a day of national thanksgiving.
---

Breaded Cauliflower Steaks
Ready for a showstopper entree? Jaws might hit the floor with Sweet Simple Vegan's crispy cauliflower steaks. They make a scrumptious and hearty main dish—you'll forget all about the turkey! This recipe offers the right amount of texture and big taste to make those bellies happy. Bonus: It's oil-free!

Pumpkin Mac & Cheese
A mac and cheese recipe with the surprise factor of pumpkin for an extra level of creaminess! The beloved fall, earthy flavor adds just the right amount of sweetness without the added fat. Plus, it's super easy to make, just follow the recipe over at The Edgy Veg.
---
Cranberries were originally used for more than just sauce. Native Americans used them to treat wounds and dye arrows.
---

Pecan Butter Brussel Sprouts
Get that veggie dish on the table! These Brussel sprouts are a sophisticated dish, with the perfect combination of sweet and toasty. They have that satisfying crunch and are super simple to make. And with I Love Vegan's easy recipe, it only takes 15 minutes to cook!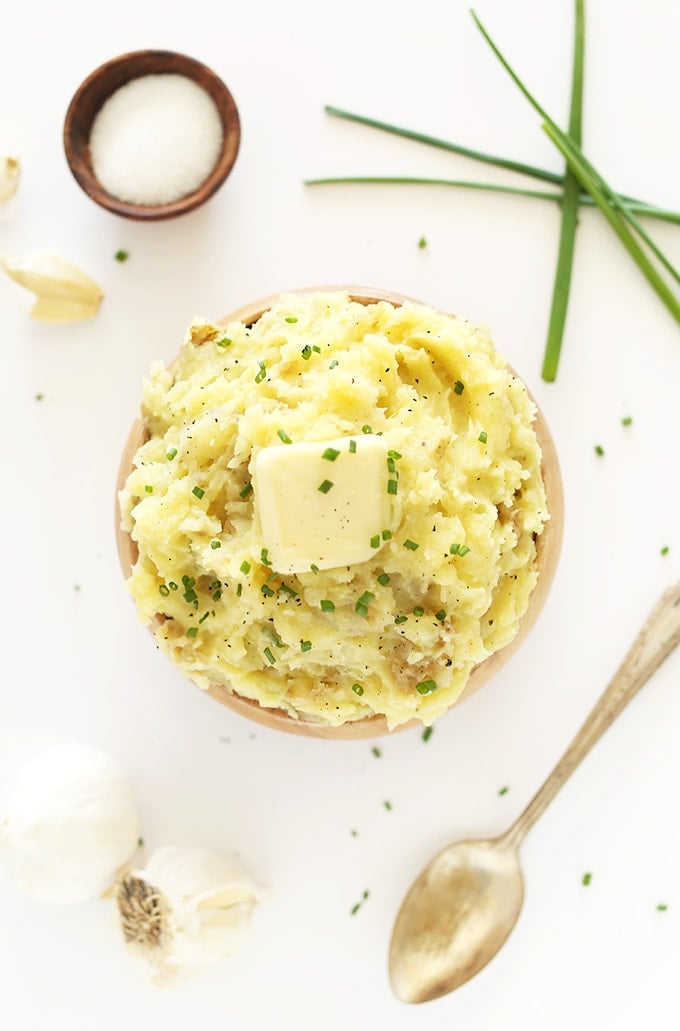 The Best Damn Vegan Mashed Potatoes
Want to bring something classic, but completely vegan to the table? The Minimalist Baker's vegan take on mashed potatoes will have you drooling for this Thanksgiving dinner mainstay. With just a little salt, pepper, and vegan butter, they'll taste just like the potatoes mom used to make!
---
Domestic turkeys can't fly—but they have been to outer space. Turkey was the first meal enjoyed by the astronauts Neil Armstrong and Buzz Aldrin.
---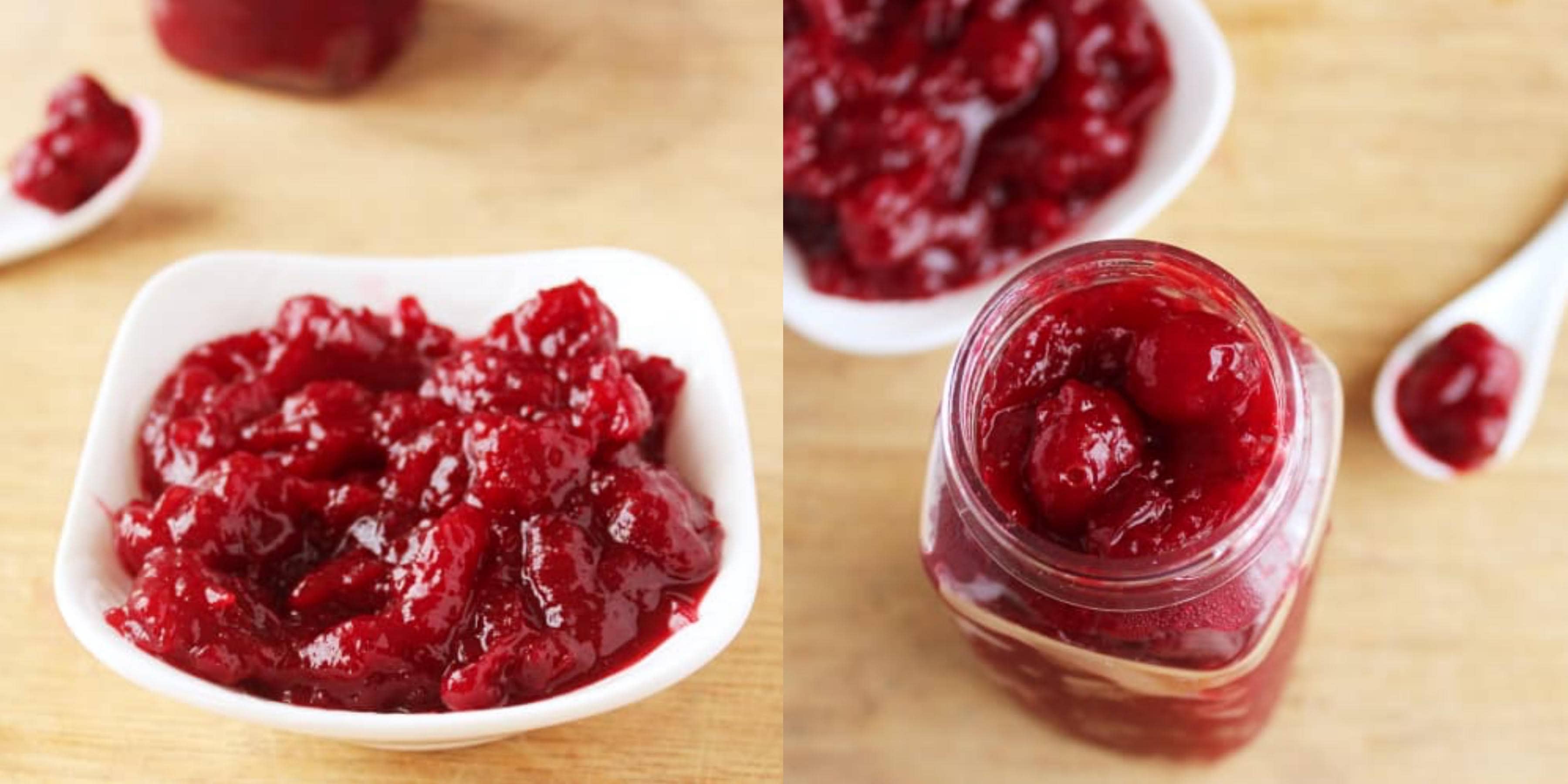 Cranberry Orange Sauce
You just can't have a real Thanksgiving dinner without a big bowl of tart cranberry sauce. Sure, the canned sauce is already vegan, but nothing beats fresh! Try out this twist on a classic with Jessica In the Kitchen's cranberry-orange sauce. Your family will be begging you to make it all year long.
---
Americans eat up to 690 million pounds of turkey every year!
---

Green Bean Casserole
A green bean casserole is always a hit! This recipe from The Edgy Veg is to die for and will have everyone going back for seconds. The vegan take on this traditional dish will please even super picky eaters. Topped with fried onions—it's practically irresistible.
---
There were no forks at the first Thanksgiving. People ate using knives, spoons, and their fingers.
---

Everything Bagel Stuffing
Be equipped with that "out of this world" dish this Thanksgiving! Yes, your mouth will be watering as you're preparing this. This savory oil and gluten-free option is bursting with classic fall flavors and is sure to put a smile on everyone's face. Follow the recipe for this spin on a Thanksgiving classic over at Sweet Simple Vegan.
---
The average person eats enough each Thanksgiving to gain 1.3 pounds.
---

Pecan Pie Tartlets
Nothing says Thanksgiving quite like pie. Pumpkin, pecan, apple…we could eat it all! This recipe offers a healthier, easier spin on a holiday classic, without lacking in taste. It's made with walnuts, dates, and pecans for a healthy dessert that's vegan, gluten-free, refined sugar-free, and absolutely delicious. Get the easy, three-ingredient recipe over at My Darling Vegan.
---
The Snoopy Balloon has appeared more than any other balloon in the Macy's Annual Thanksgiving Parade.
---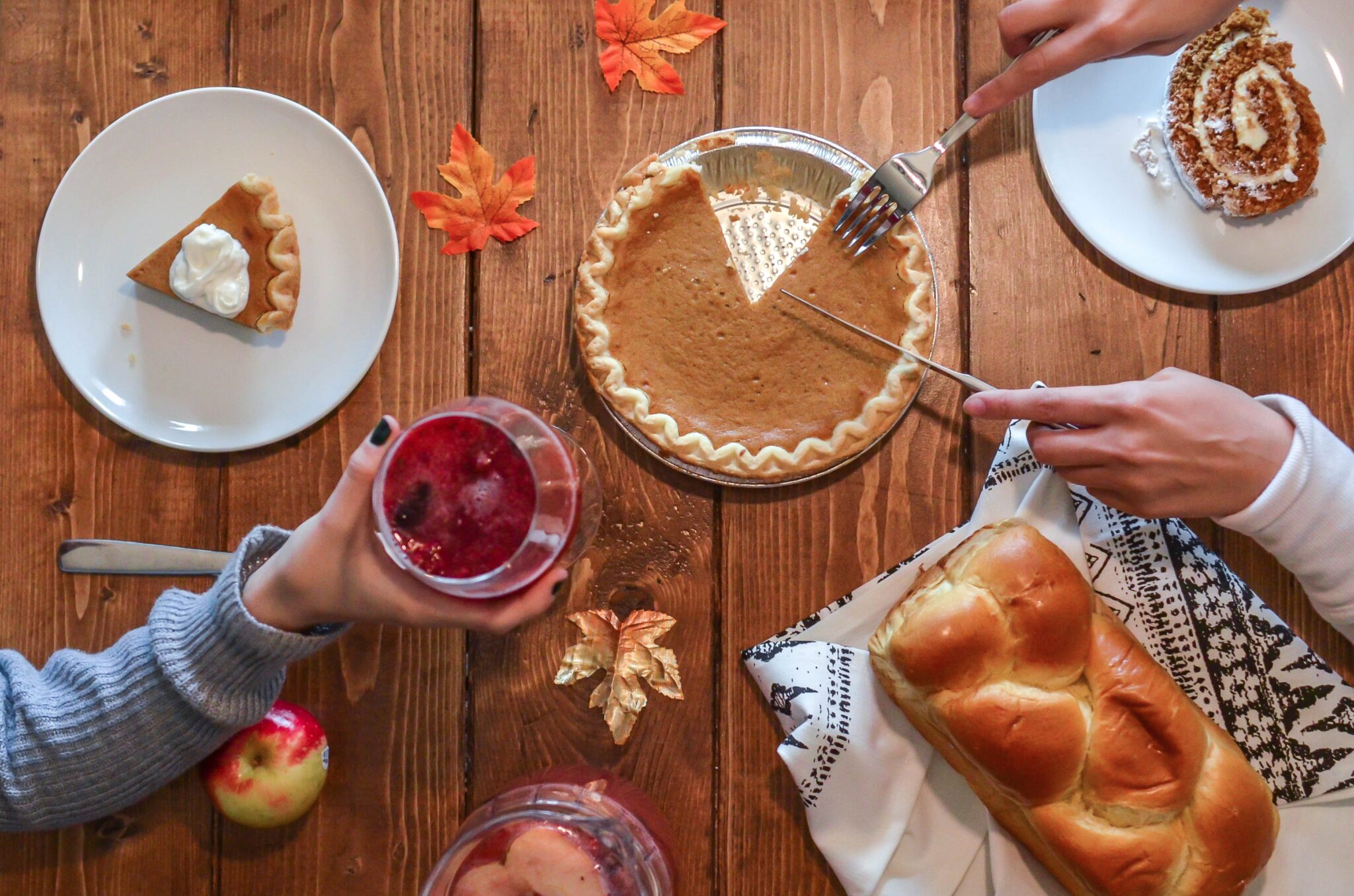 Tips for Parenting In Style...
Never boring, always awesome. Keep up to date with the latest from City Girl Gone Mom.