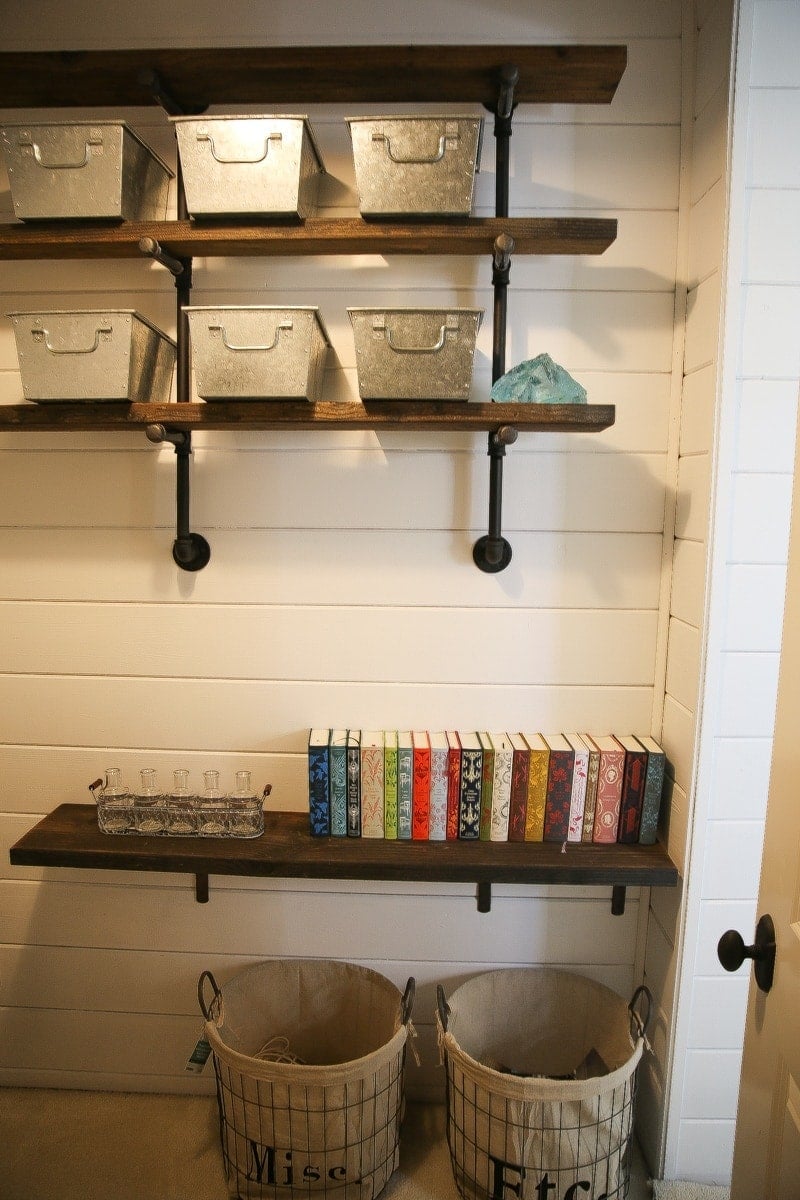 When we first bought our home in San Diego, I knew there was no room for a home office. The available space filled up quite quickly with four kids and two fur babies. I noticed in the guest room, I had a walk in closet that was just storing extra stuff. That's when the lightbulb went off. If I could just demo one wall, I could turn it into fun shiplap, farmhouse-style office suite for our family. We were in need of a space where there would be no interruptions during homework time and for when I have to work. Once the wall got sorted out, all we would need was some quality office furniture from somewhere like Office Monster and we'd have ourselves our own home office. So, here's how we did it:
MEET THE ARTIST
We are fortunate to know such a cool, artistic craftsman who can make any space turn into a Chip and Joanna inspired haven. Bryan Palacios, CEO & Creator of Palacios Design is a master of barn doors, and so much more. Bryan knows how to lessen his carbon footprint on the planet by utilizing reclaimed wood in his designs. He has made barn doors for me and you can see them here. For this space, I wanted the Farmhouse look so we went with shiplap for all of the walls. He made shelves for one of the walls and complimented it with recycled piping to create that rustic feel. For the desk he found a big piece of reclaimed wood and stained it to pop against the white shiplap.
DEMO DAY
On Demo Day, he let me take the first swing to knock down the wall. Once the wall came down, we had to call in an electrician to move a few wires to give us power for a computer and center the light above. Once Bryan cleared the space he shiplapped the area quite fast. For this space we used 11 inch planks and he painted over it in a flat white.
BEFORE
The space was a closet and still has the original carpet. We will eventually put the hardwoods in this space and throughout our home.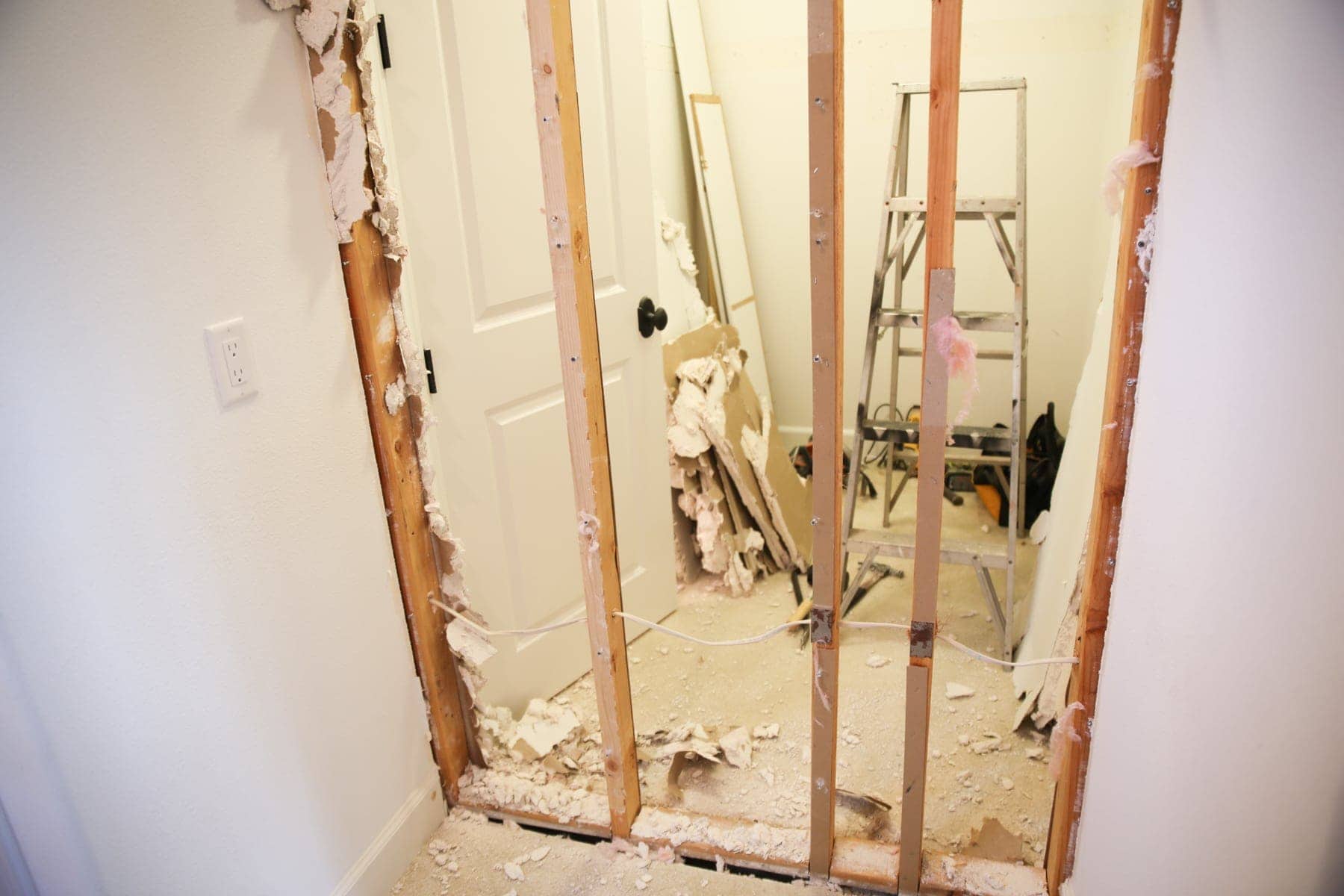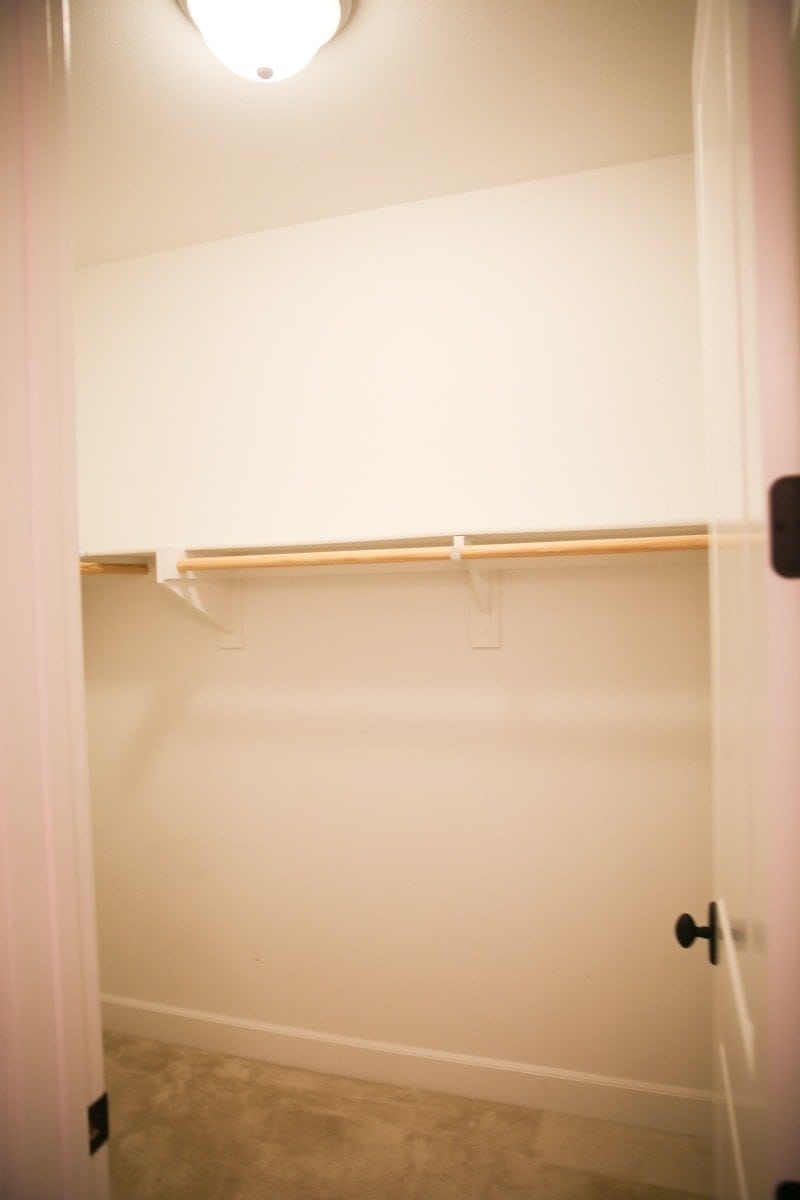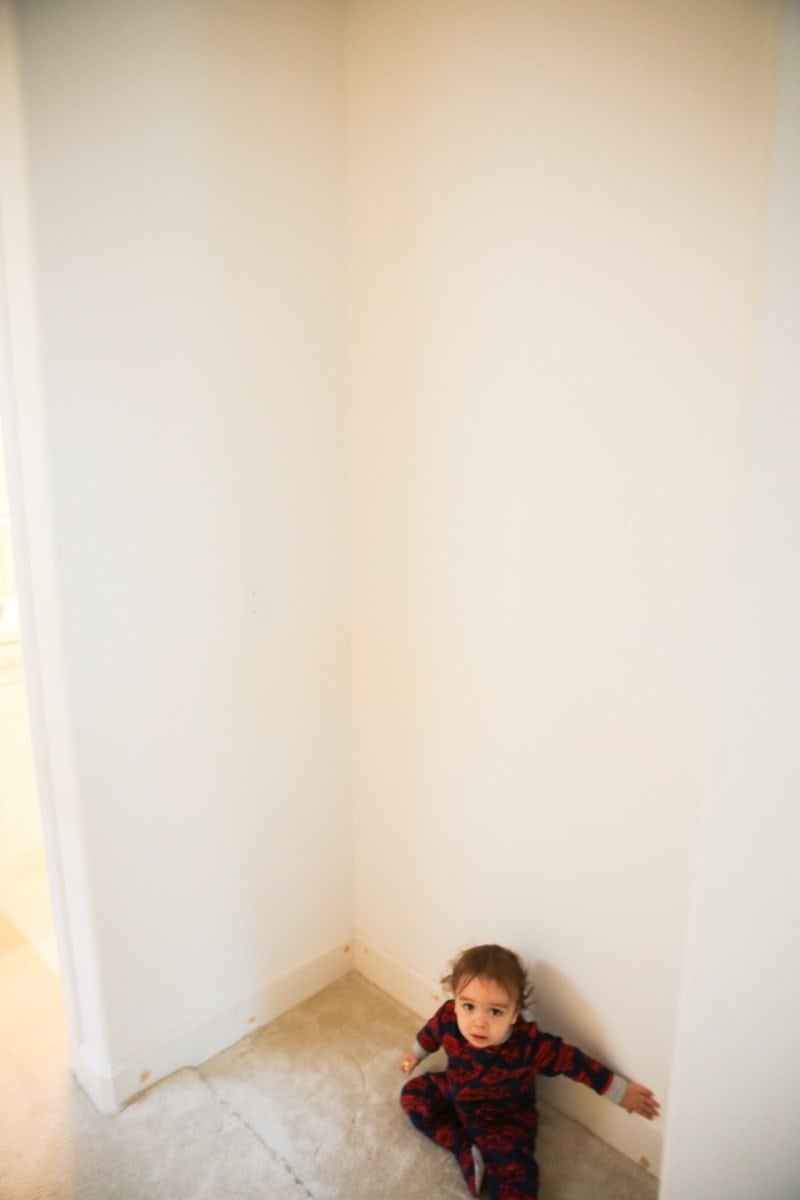 THE PROCESS
The shiplap came in its natural color before Bryan was able to paint it in a flat white. He was able to cut the wood and shiplap so quickly. He completed the area in two days with shiplap.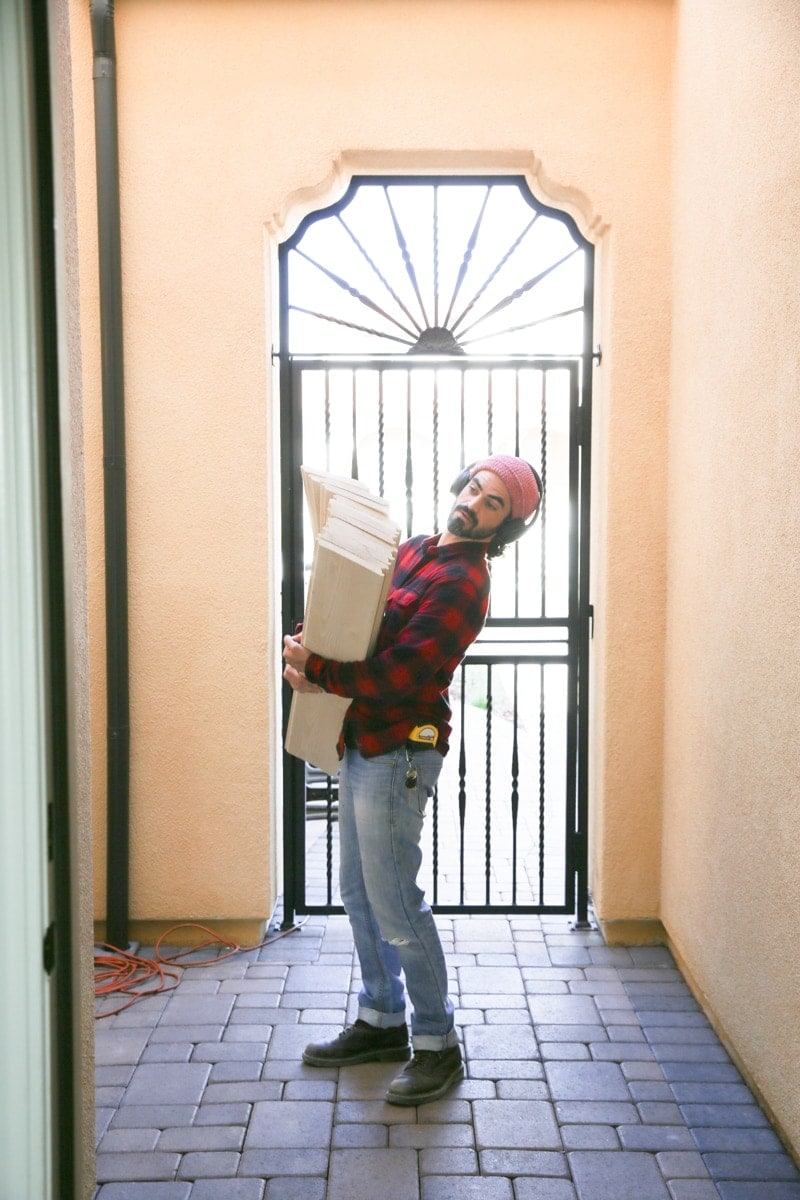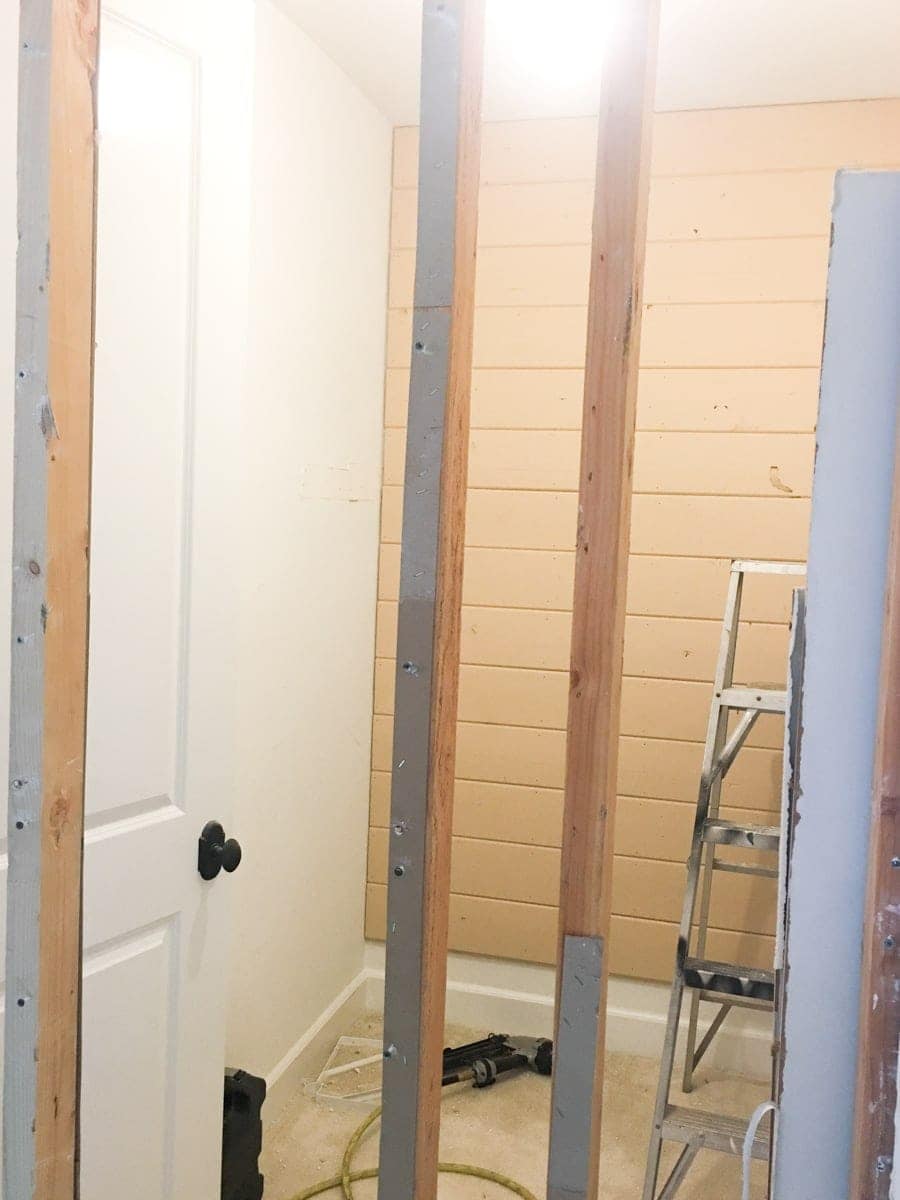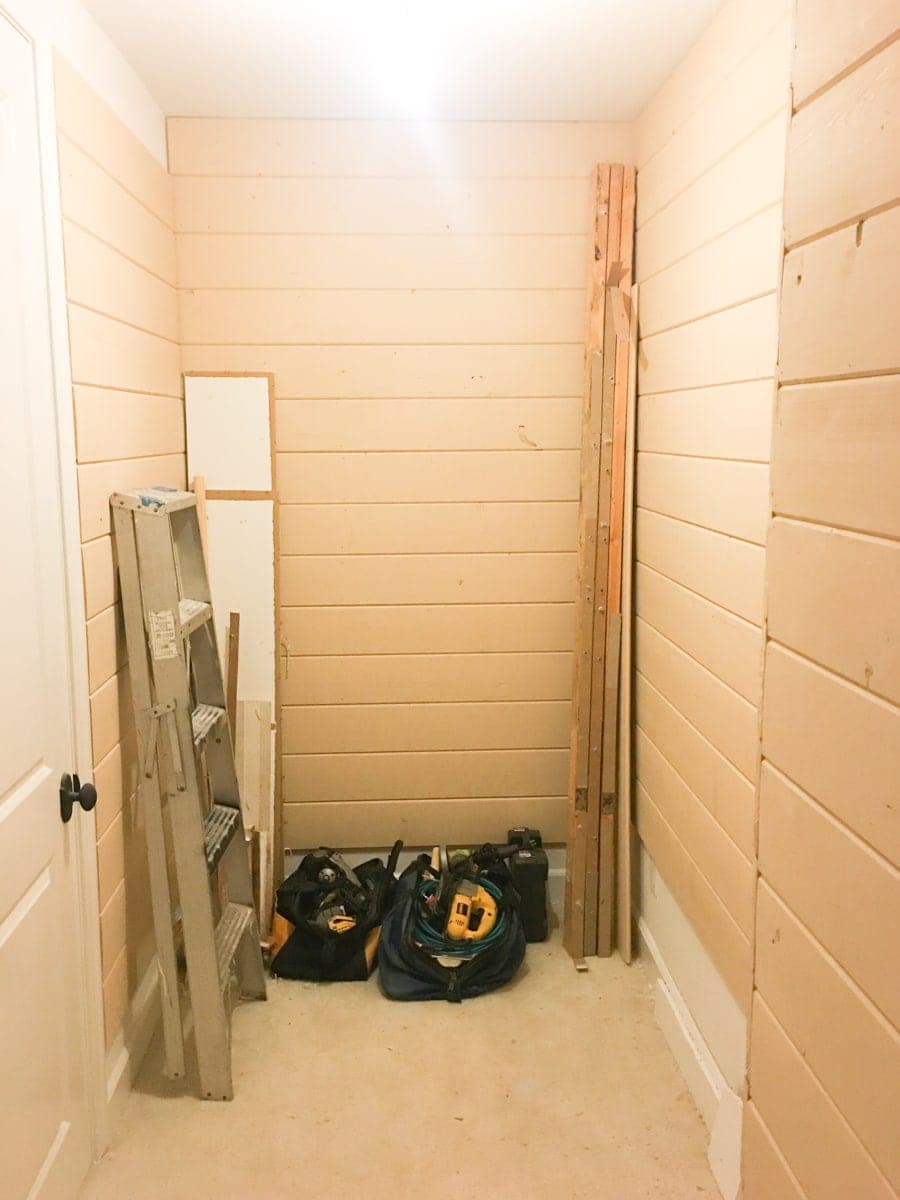 THE DESIGN PROCESS
We worked together to make the space come alive. He listened to my vision and I gave him free range to be an artist and make the space his canvas. He came up with the industrial piping idea with the shelves and it really made the space come alive.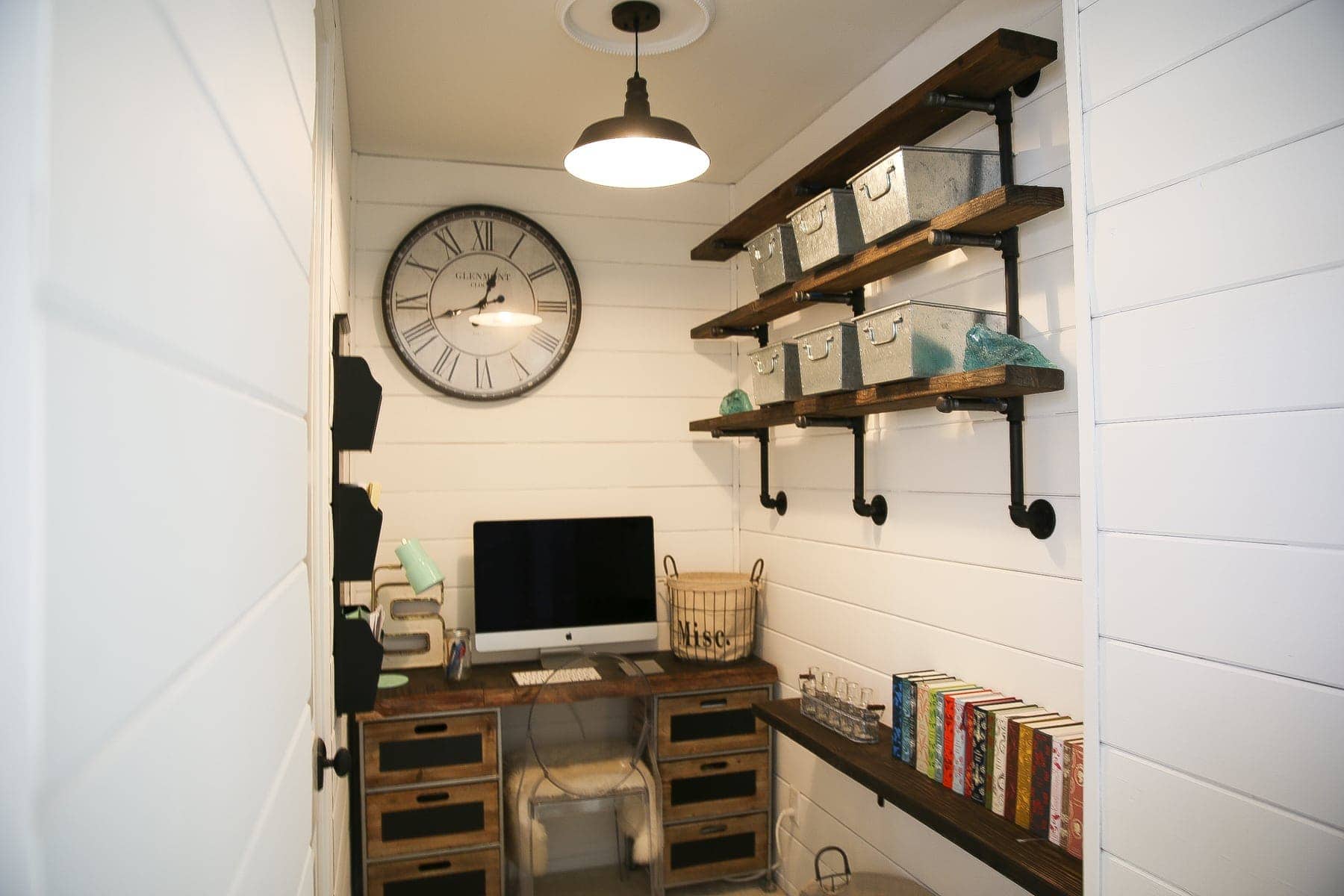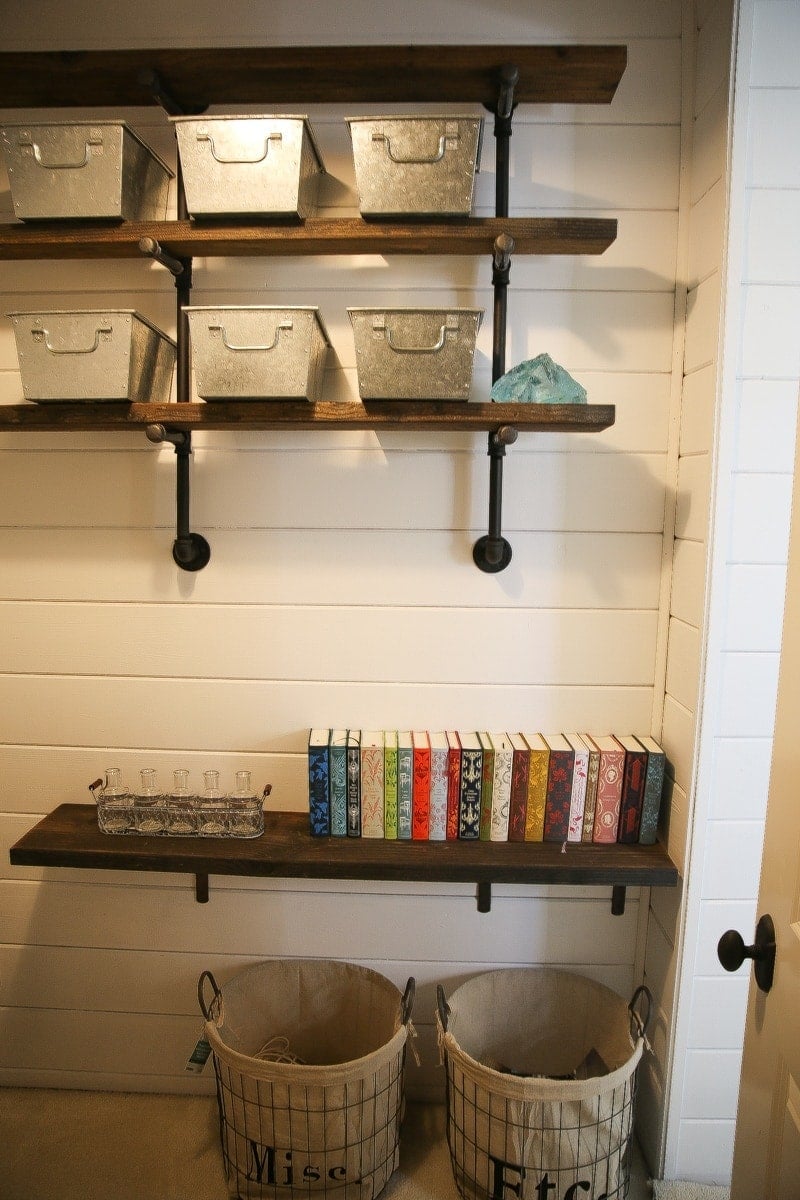 MAKING THE SPACE COMPLETE
I love the smaller desk on the right side of the space that Bryan designed. The kids could use it to keep me company and draw or I could display my selection of the classics. Bryan designed the smaller floating desk to fit snug into the natural nook that was already there. I reused galvanized tins that worked well with his strategically designed reclaimed shelves to store our office supplies. I bought the baskets from Michaels for the floor and one for my desk. I also have a "S" on display in case I forget that we are the Schaffer 6 🙂 and I picked up a tiny lamp from Target in mint green. The glass bottles are also from Michaels and the two moveable drawers I found at World Market. They worked great as the base for a piece of wood rest across creating a great desk space.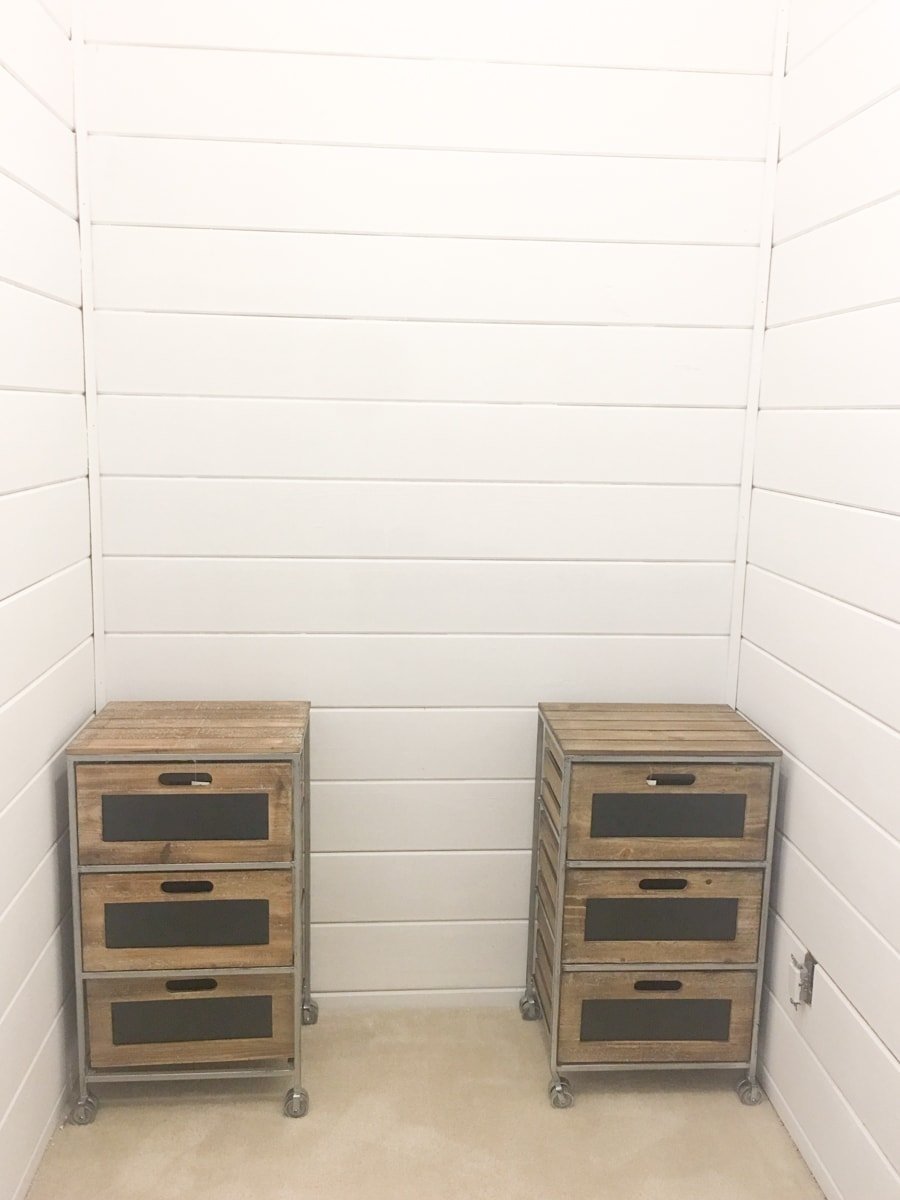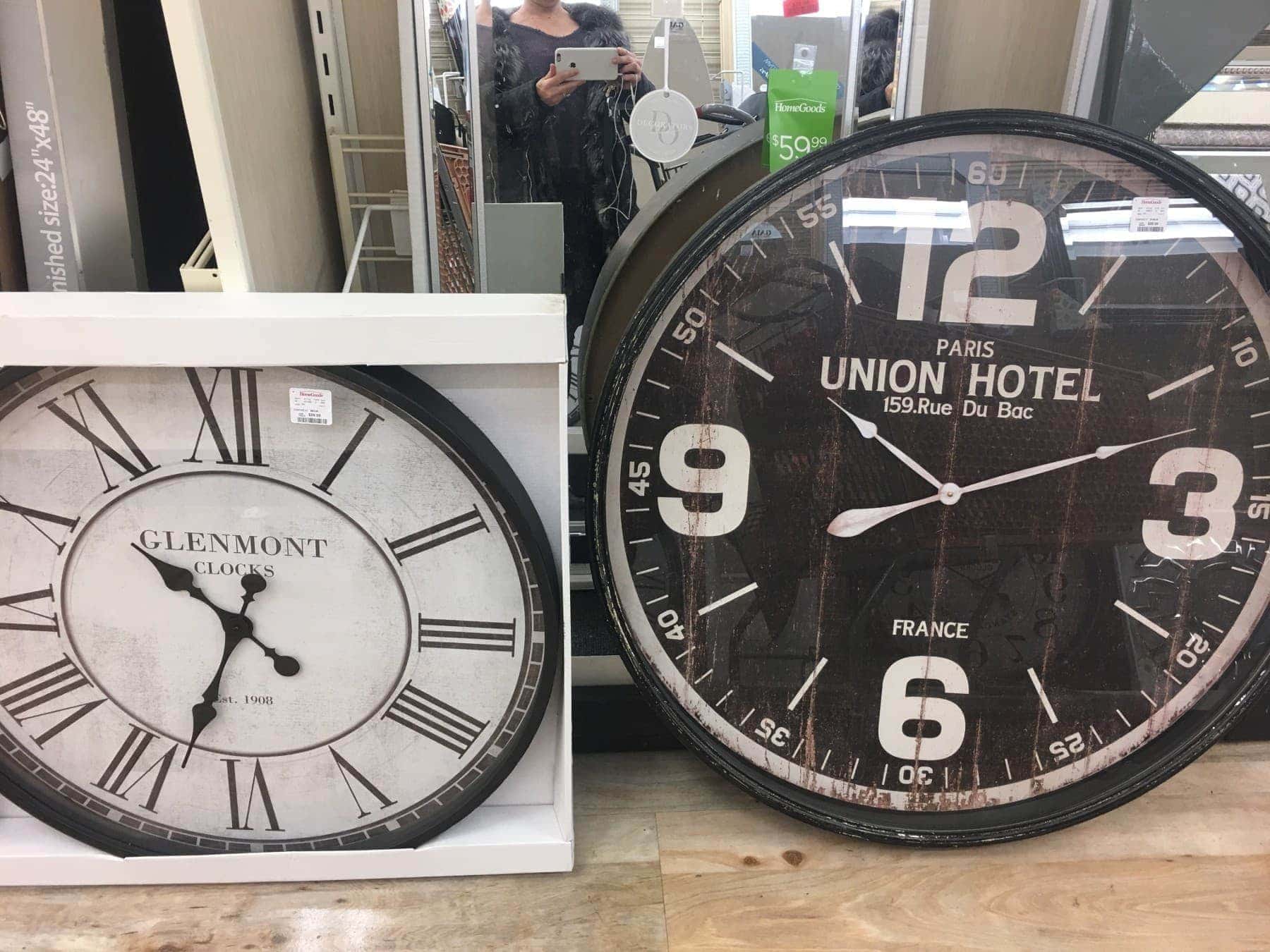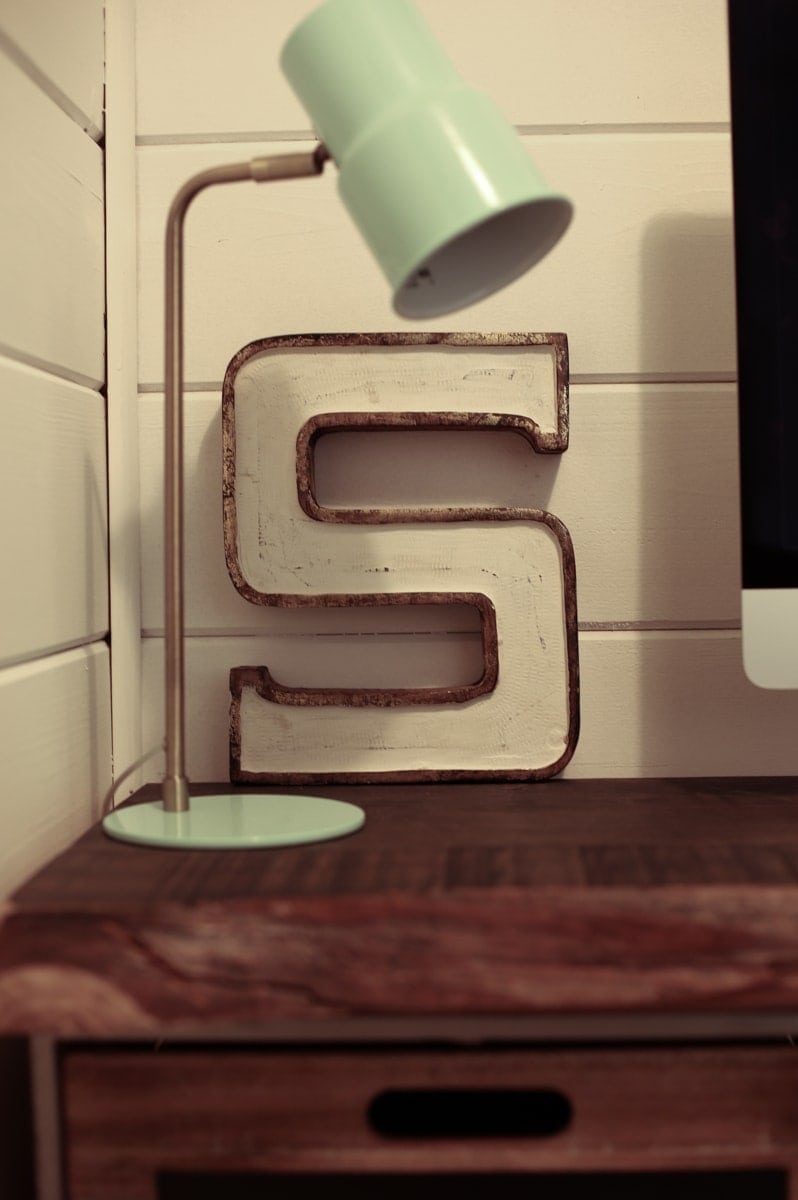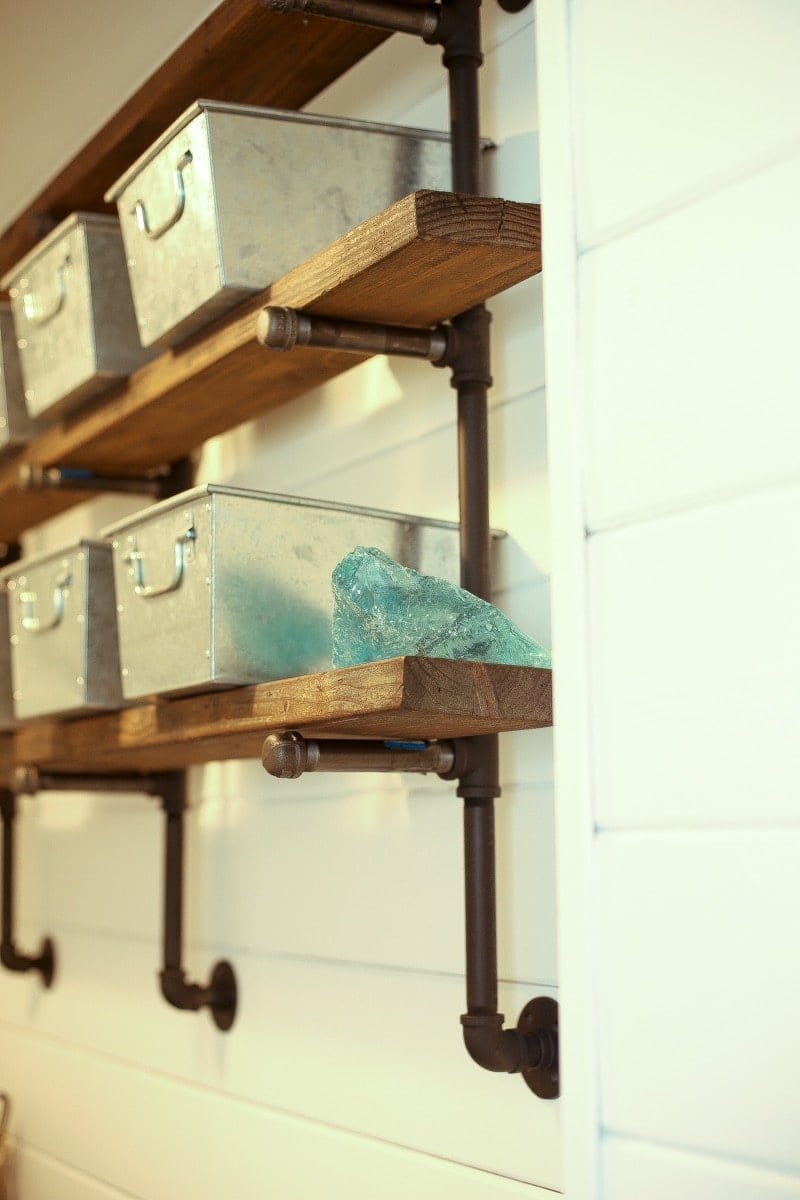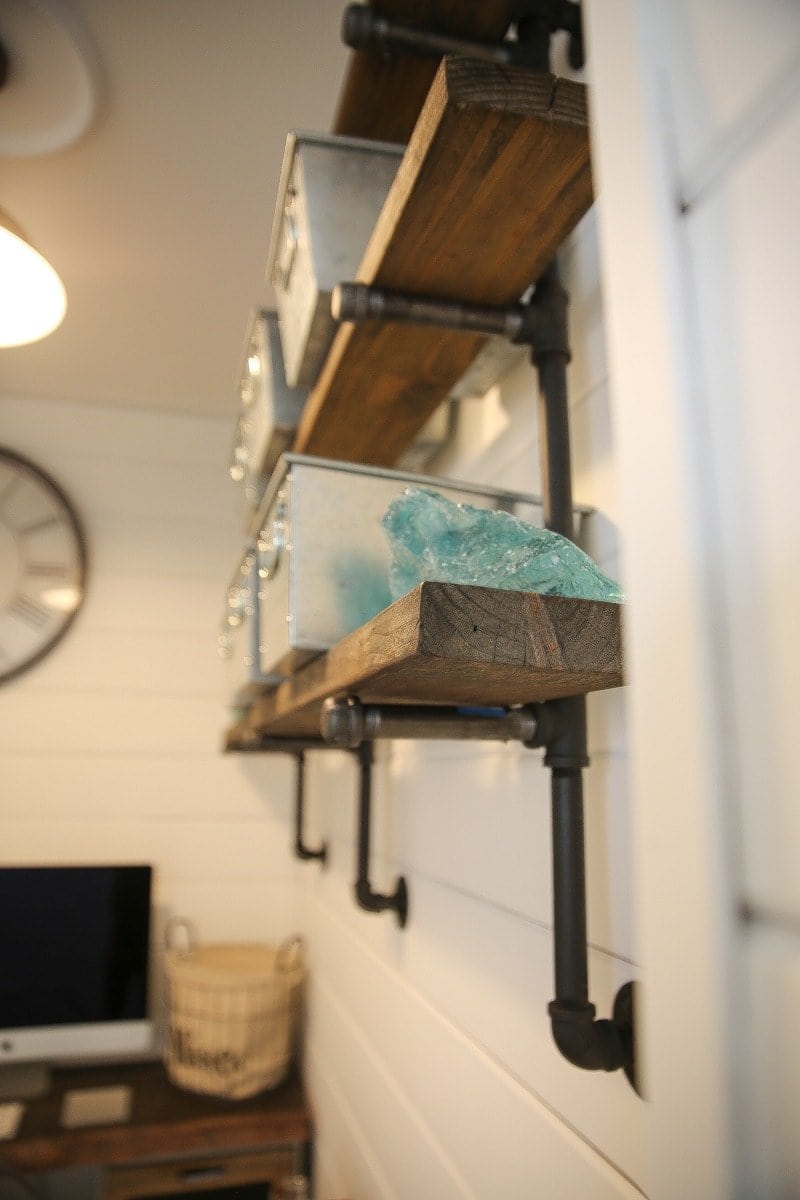 FARMHOUSE STYLE
The overall look of the space has that farmhouse appeal that I love so much. The shiplap really creates that textured wall look that I adore. The reclaimed wood with industrial piping looks great for the wall with shelves, while the desk is the perfect cozy space to get work done. And the farmhouse pendant ties the space together, You could see from the image below how I got my inspiration.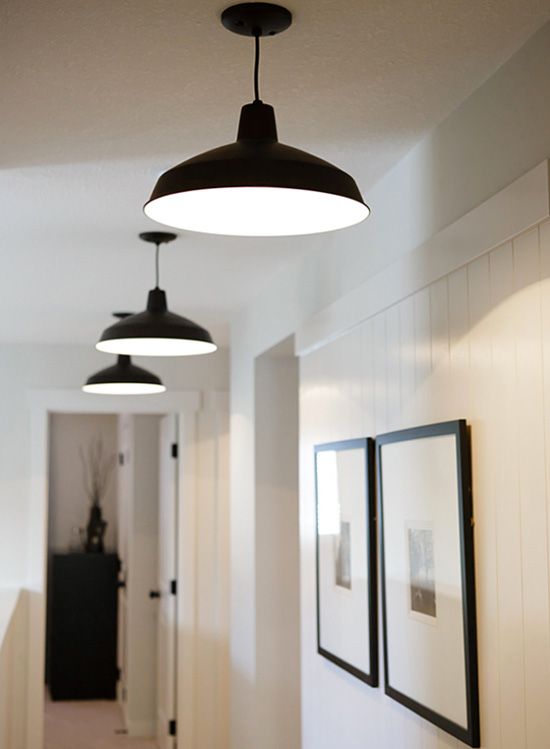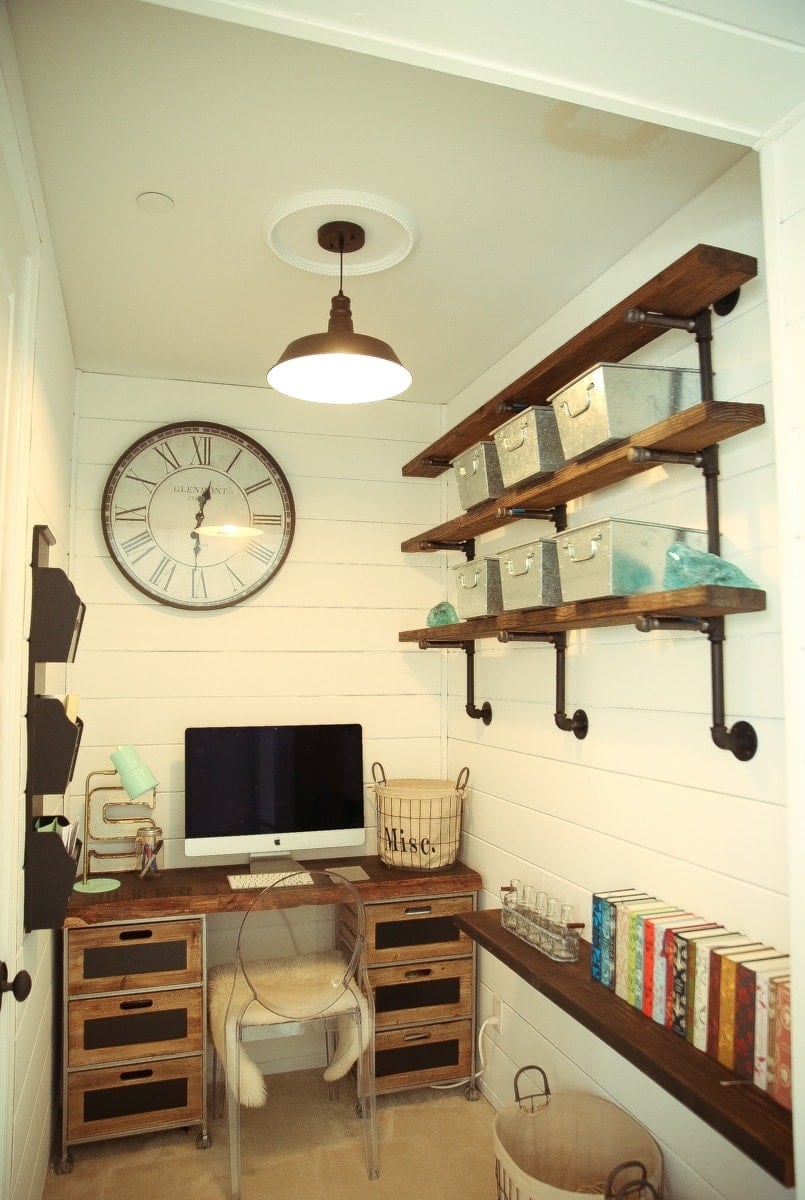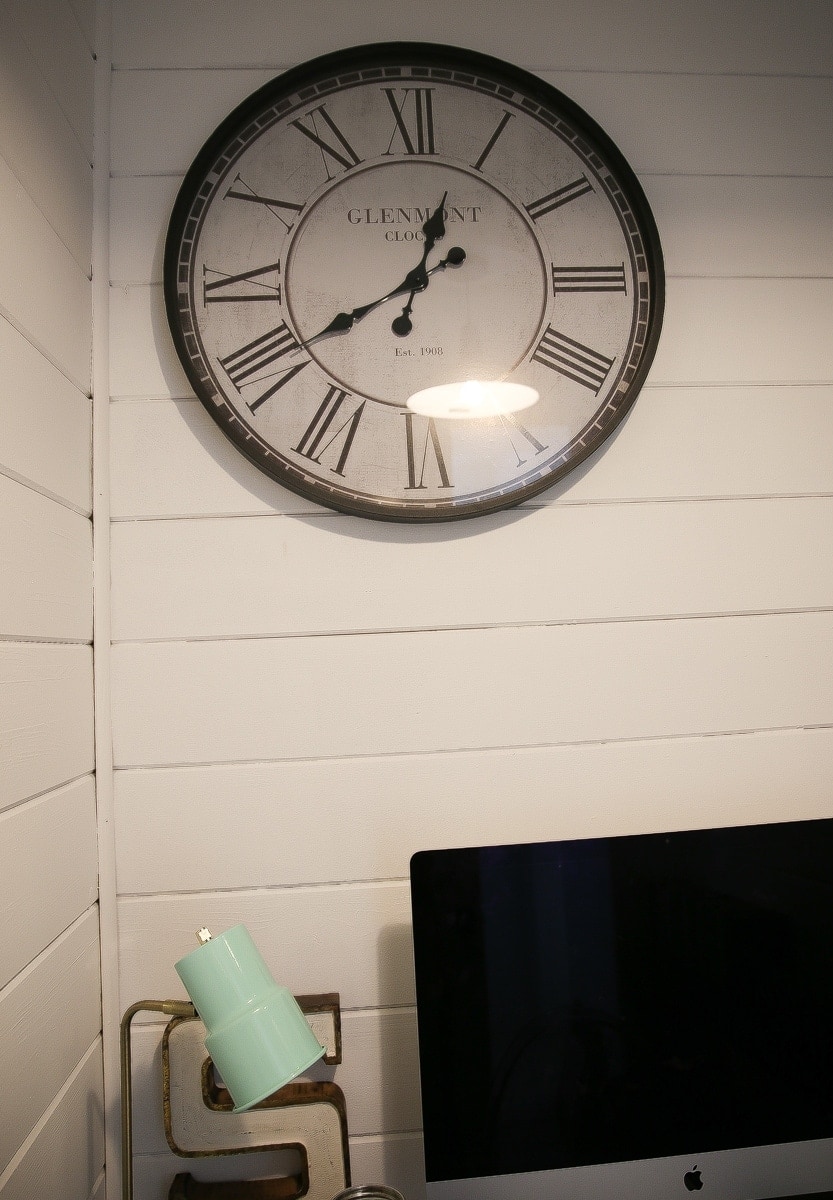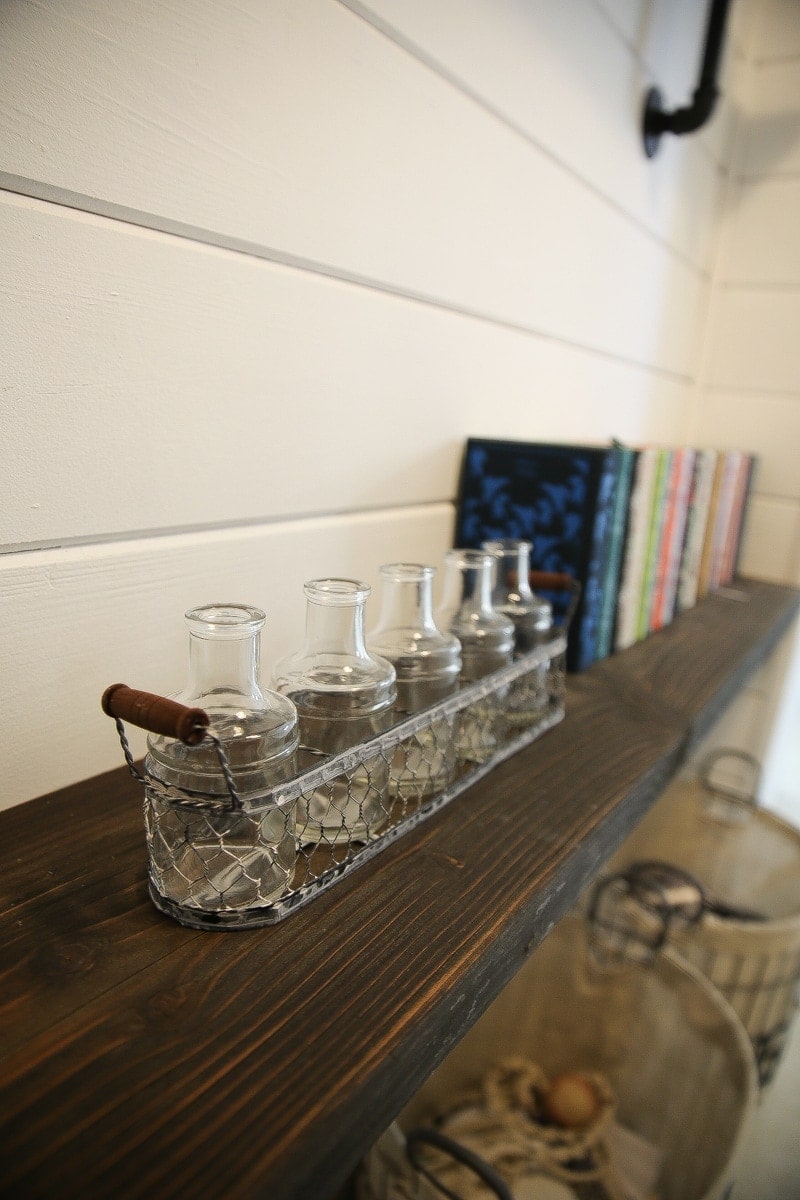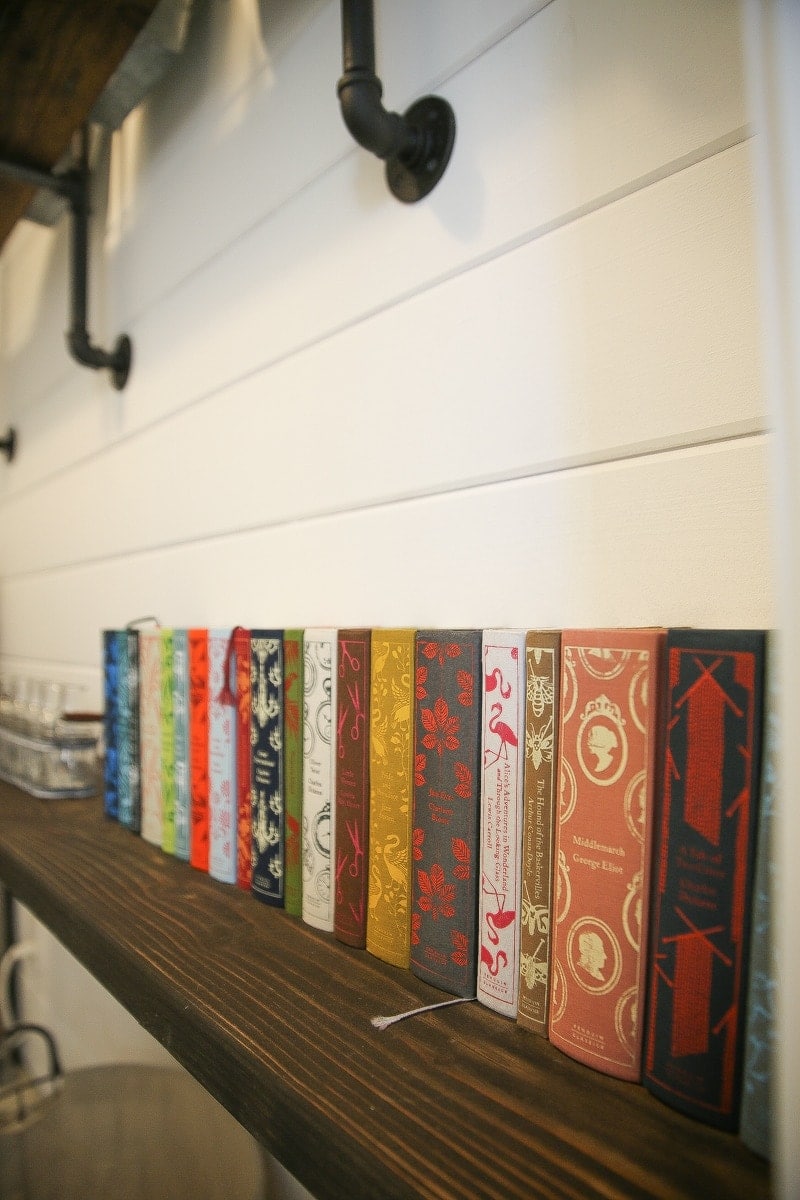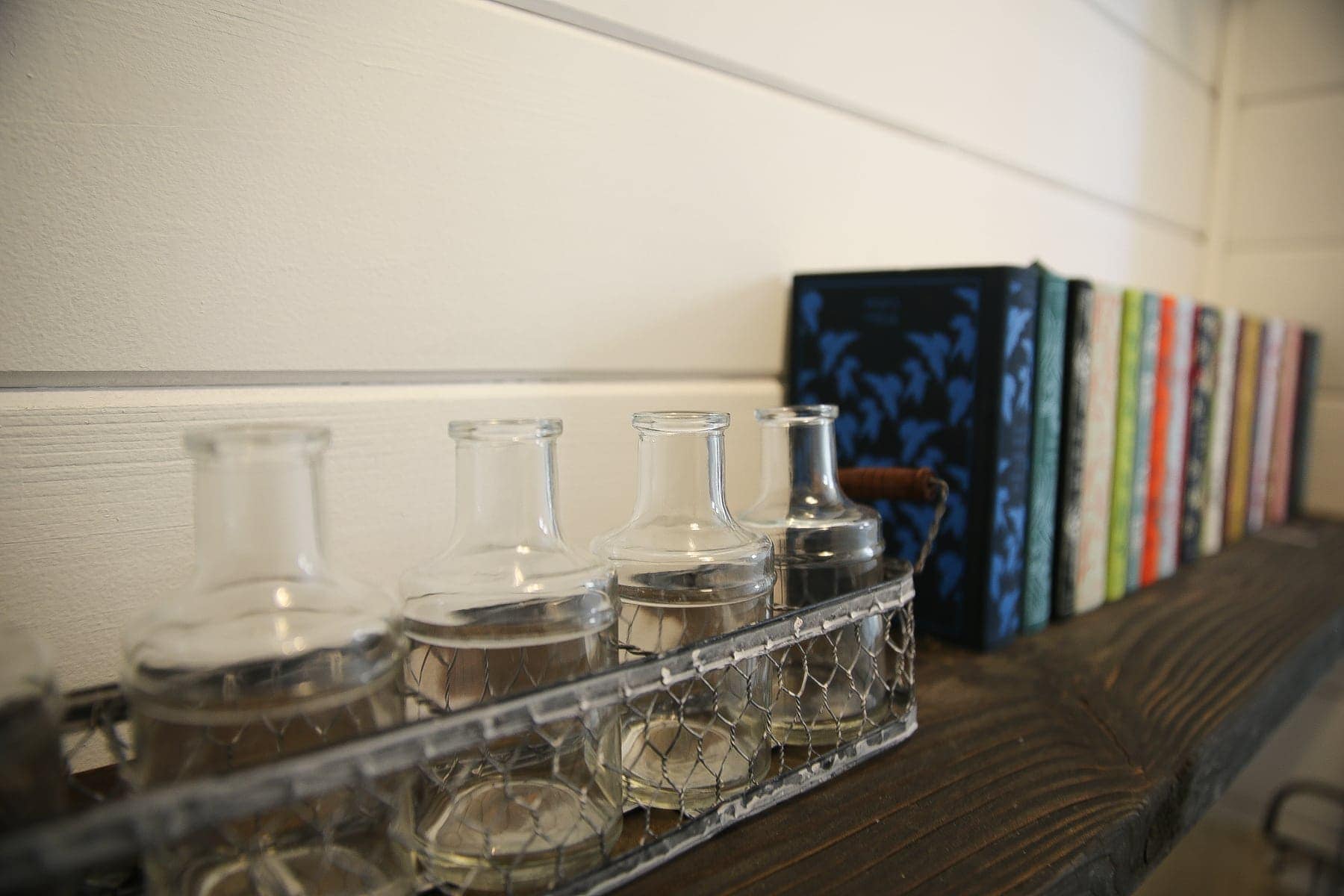 BEFORE & AFTER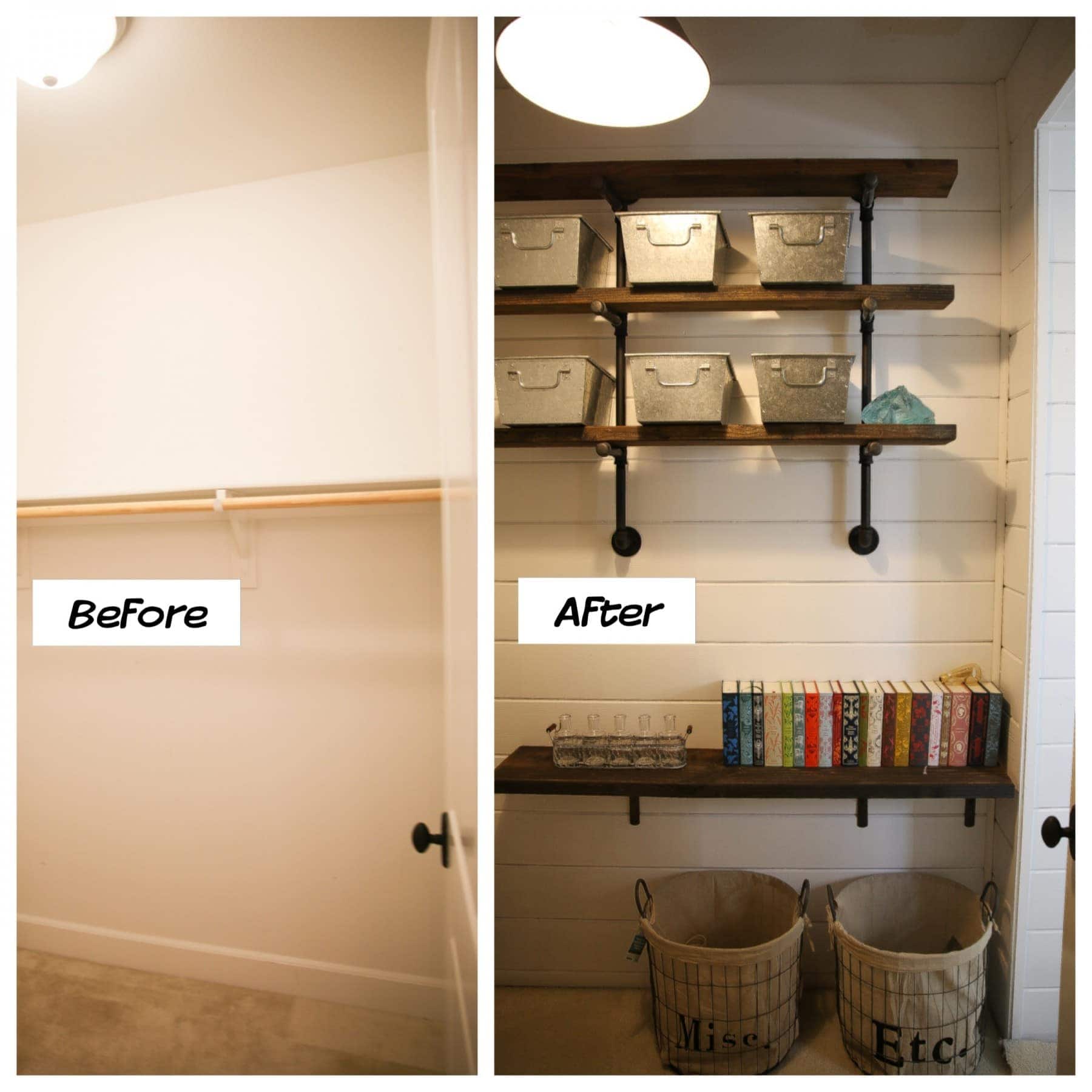 You can keep some costs low by reusing things you already have in your house. For me, I had the tin baskets, chair, and books. There are other ways that you can also save when you get a home office. Like did you realise that you can also get cheaper business energy for your home if needs be. You could check out someone like Simply Switch who can help find you a cheap business energy provider. This is a great way to save money if you are thinking of working from home. Overall, the demo with shiplap and materials for the shelves and desk can be done for under $1000.00, depending on your carpenter and your budget. It was worth it for us, because we needed the space. Check out Palacios Design's Instagram to really get you inspired! Let us know your thoughts and comment below!
Tips for Parenting In Style...
Never boring, always awesome. Keep up to date with the latest from City Girl Gone Mom.