Summer, you can't come soon enough! All this staying at home has got us dreaming of the sunnier and brighter times ahead. Our favorite summer pastime? Chilling in the pool, preferably the one right in our own backyard. And when it comes to our personal pools only the best will do! Right now we're all about Hamptons-style pools. Sleek and simple designs, cool coastal decor and plenty of space to roam—we've rounded up 10 of our favorite Hamptons-inspired pools that deliver the chicest way to swim this summer. Cocktail in the shallow end, please!
---
The world's oldest known swimming pool is The Great Bath, located in Mohenjo-Daro, Pakistan. Situated amongst the ruins of the ancient Indus Valley Civilization, this pool is estimated to date all the way back to the 3rd millennium BC.
---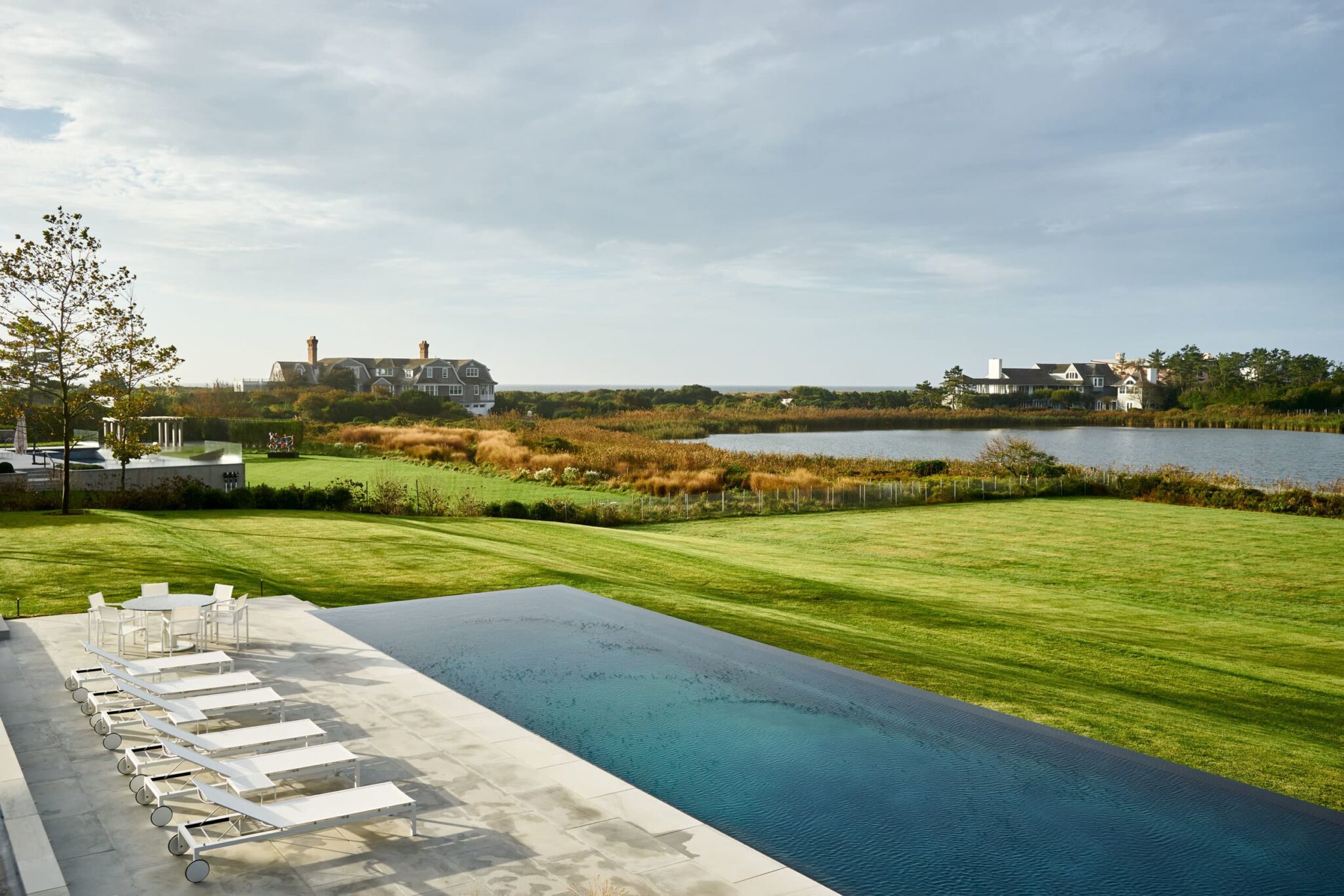 Hamptons Dream
BRB, we have to take a moment to recover from the incredible pool (and view) as part of Damon Liss Design's Southampton Beach House Project. A sleek, rectangular in-ground beauty steals the show this summer (and for the rest of time, because #goals).
Sleek Style
Vote to put in a sunken hot tub in every pool from now on say 'aye'! CC and Mike's sleek pool space features a classic rectangular shape (ideal for laps post-quarantine snack binge), a sunken hot tub and stylish decor to boot.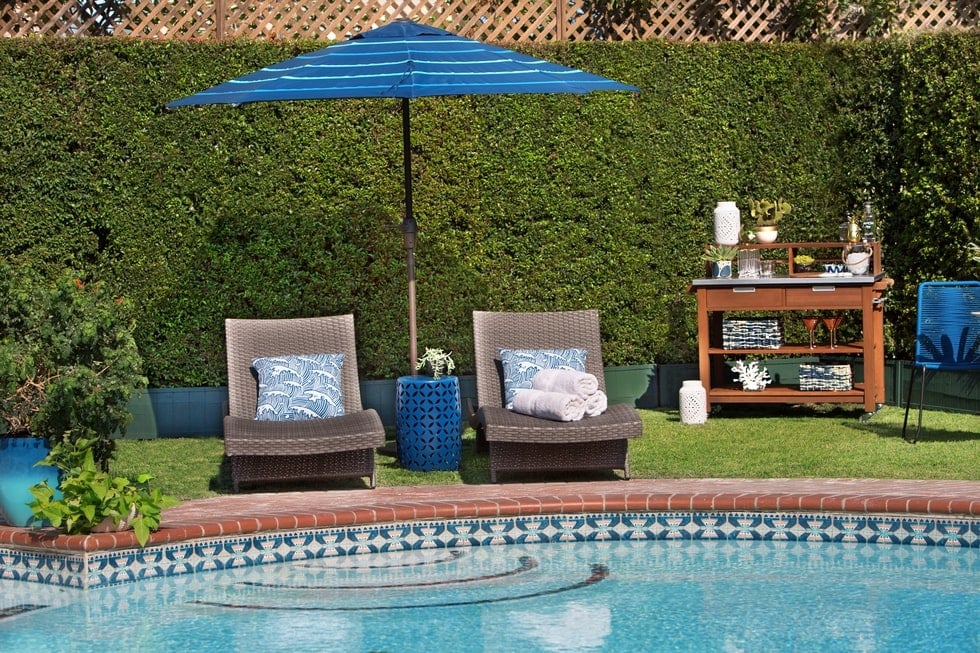 Barbecue-Ready Stunner
LA blogger Sarah Boyd partnered with Decorist to transform her pool into a super fun space ideal for barbecues, parties and everything in between. And with the straw-backed poolside furniture in cool hues of blue and white, you can bring the classic feel of the beach right to your own backyard.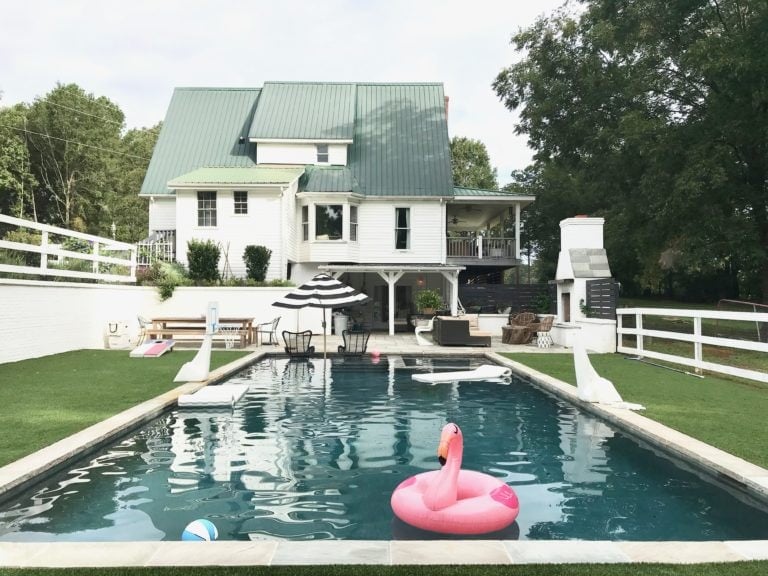 Backyard Beauty
Check out this beautiful pool space from The Nester. We just love all the fresh, green lawn space for games and sunbathing in between cannonballs in the pool. Toss in your favorite floaties and consider your summer plans complete!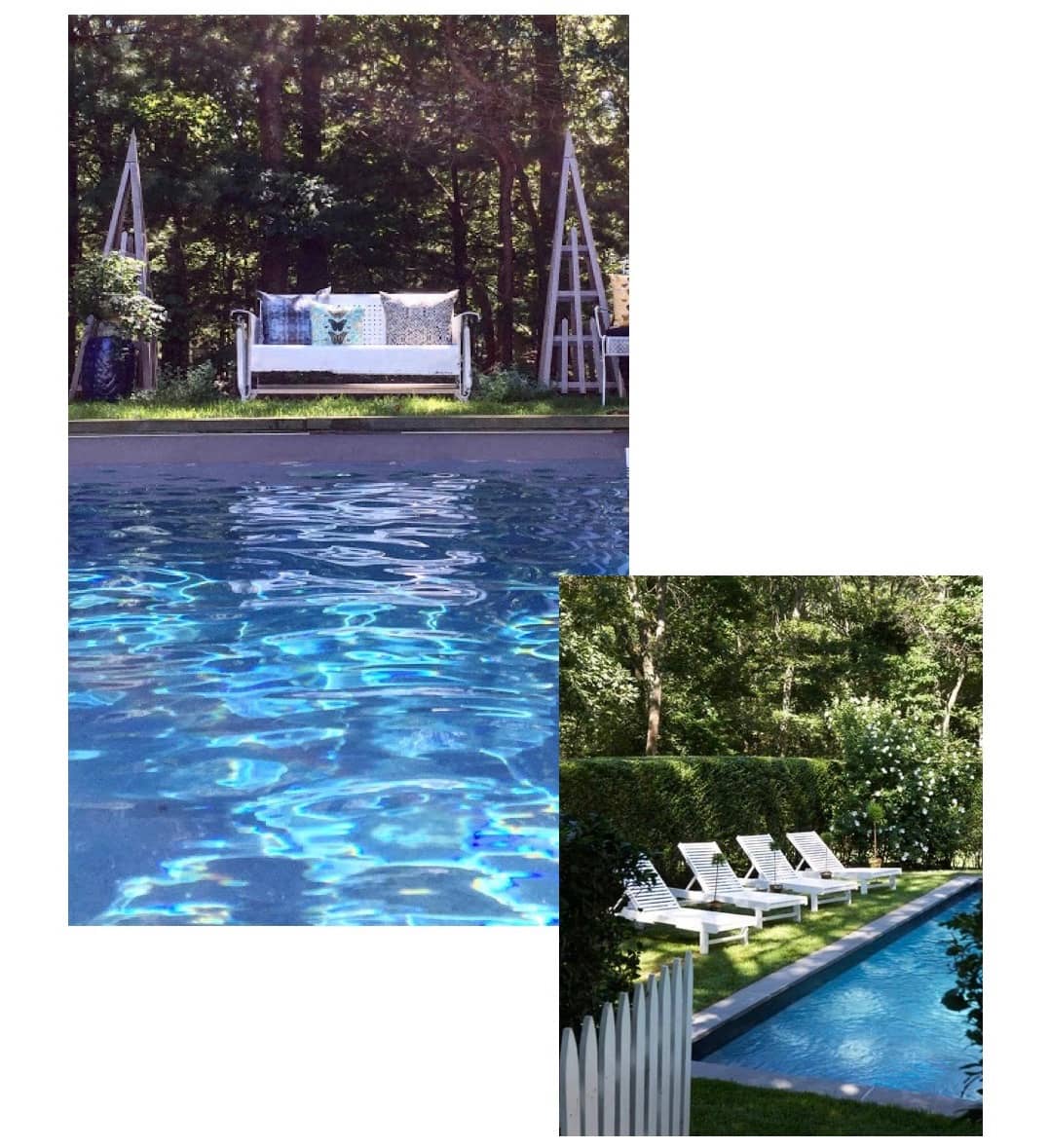 Woodsy Charm
We love the cozy, cottage-like feel of the pool in this woodsy roundup from Nest by Tamara. Charming and sweet surrounded by woods, this is the perfect hideaway to dip your toes in the water and relax the day away.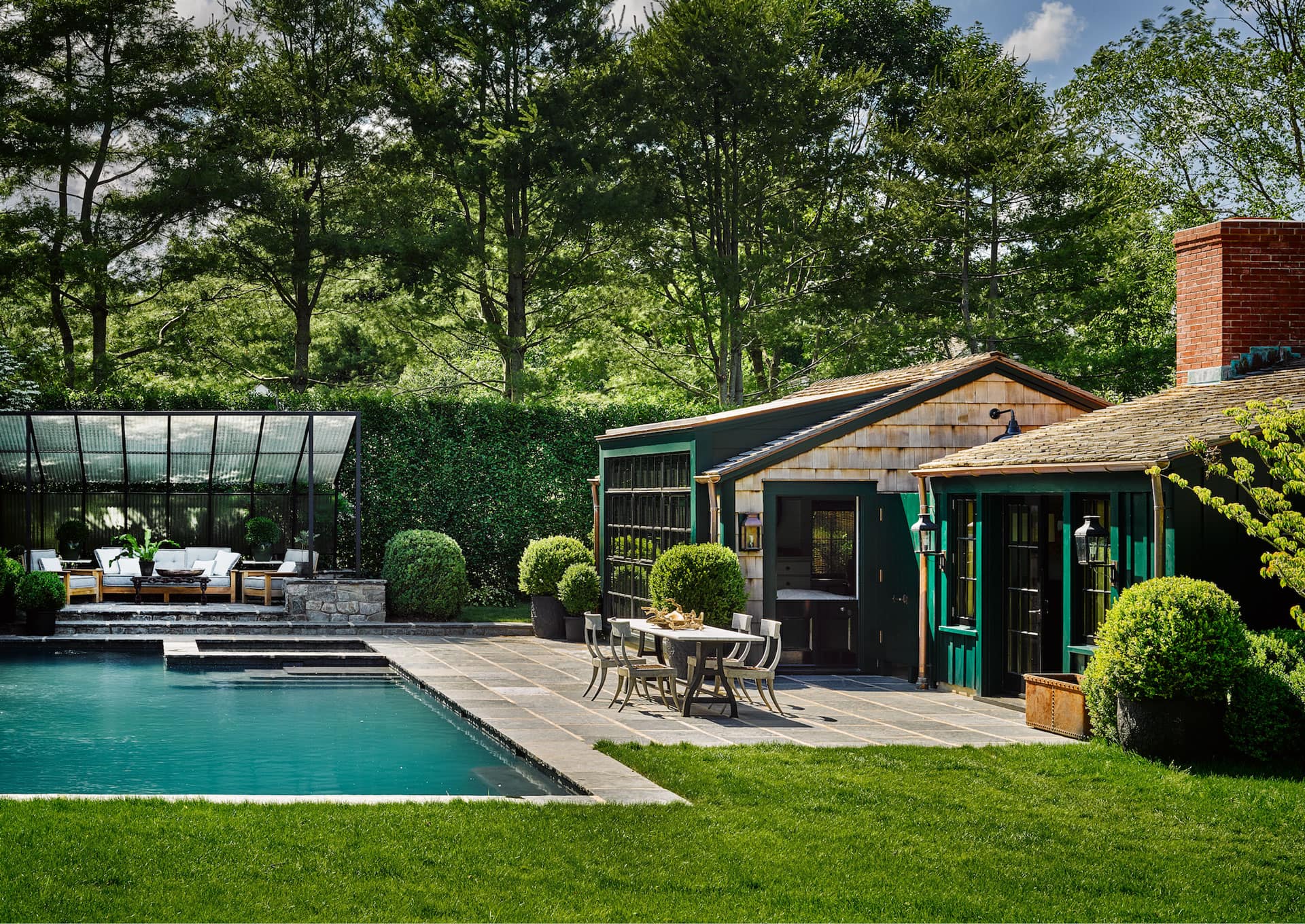 Green Goddess
Take a break from white exteriors to fall in love with this greenhouse-inspired outdoor space from S.R. Gambrel, Inc. With a lush landscape and a sleek layout, this pool calls for a cocktail-only agenda.
---
An Olympic-sized pool can hold up to 850,000 gallons of water. That's enough water to fill more than 9,400 bathtubs!
---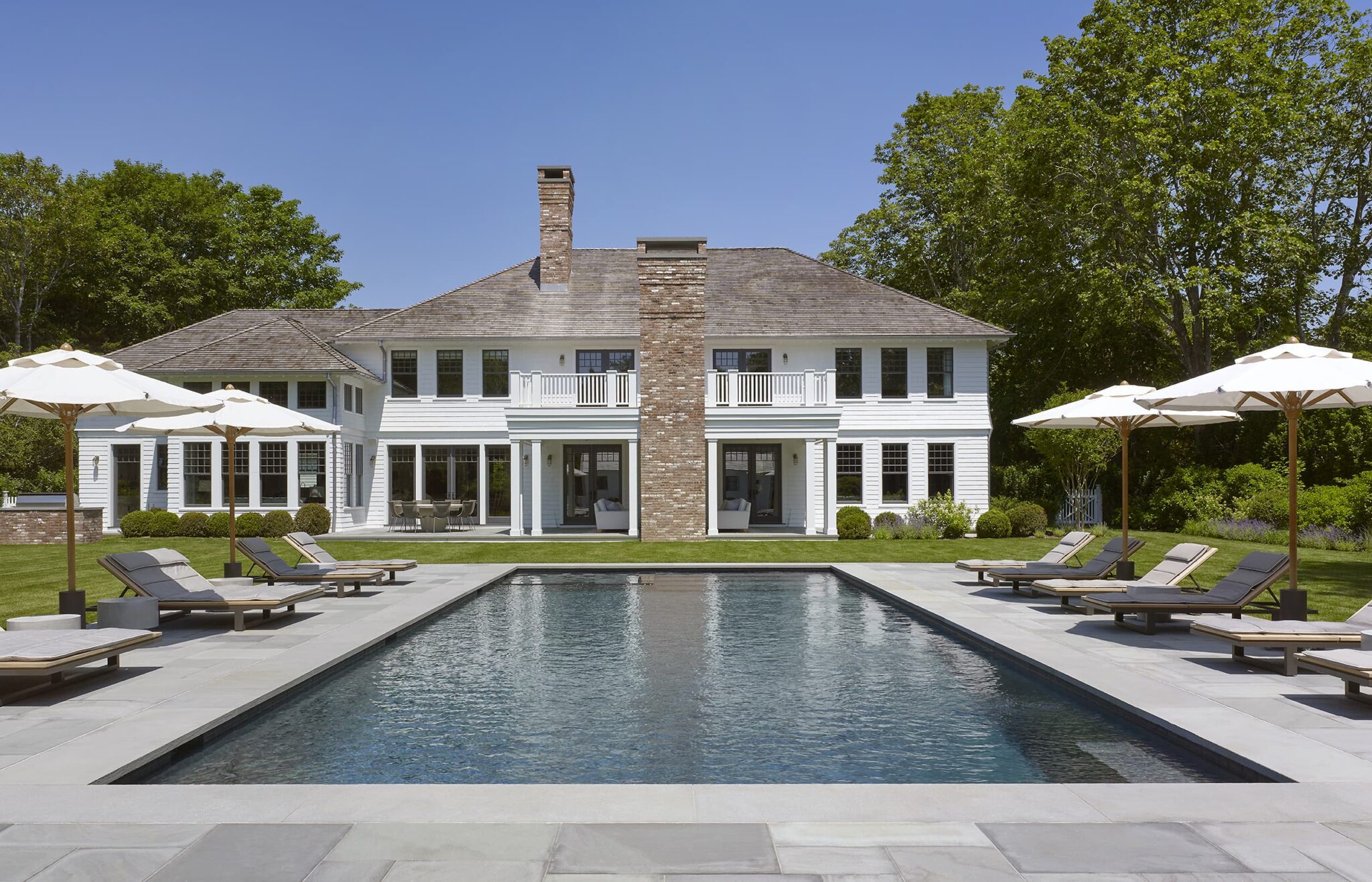 Quintessential Bliss
When we think of Hamptons-style pool perfection, Dan Scotti Design's Hither Lane project is exactly what comes to mind. A simple and stylish layout is all it takes to make your pool dreams come true. Catch you on the deep end!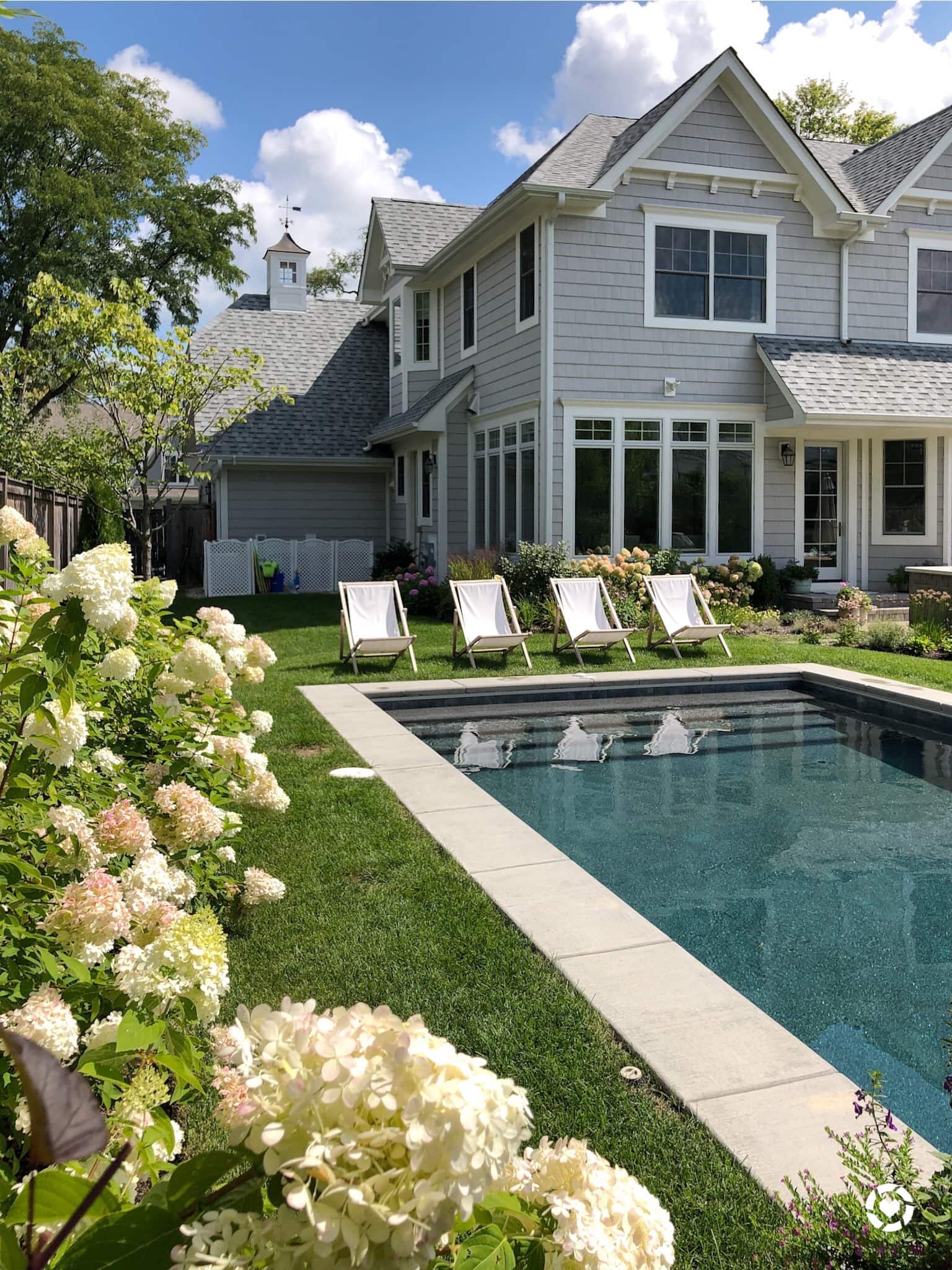 Living the Sweet Life
Take Your Hamptons-inspired pool dreams up a notch and take note of Life on Cedar Lane's swoon-worthy landscaping. Floating in a pool surrounded by fresh flowers and cute decor? This backyard offers not just sweet sites, but sweet scents too!
---
The United States has an estimated 10.4 million residential swimming pools. Additionally, there are approximately 309,000 public swimming pools. This means that the U.S. has about one pool for every 31 people!
---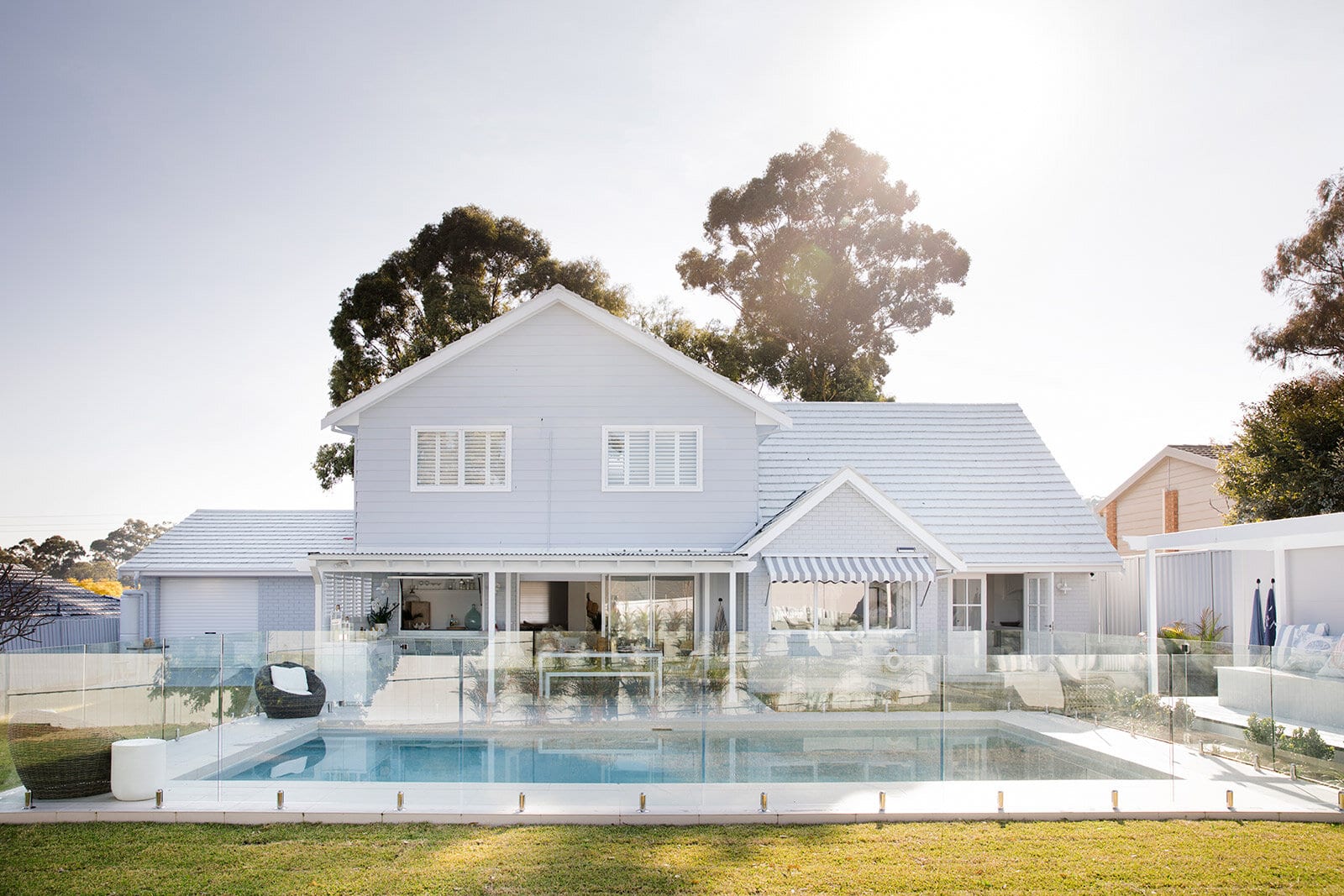 Summer Getaway by Three Birds Renovations
Look, our summer plans are all up in the air. So until we can hit the road again, we'll be living vicariously through this total summer vibes pool redo by Three Birds Renovations. Complete with plenty of lounge space, it's the perfect spot to kick back, relax and soak up the sun.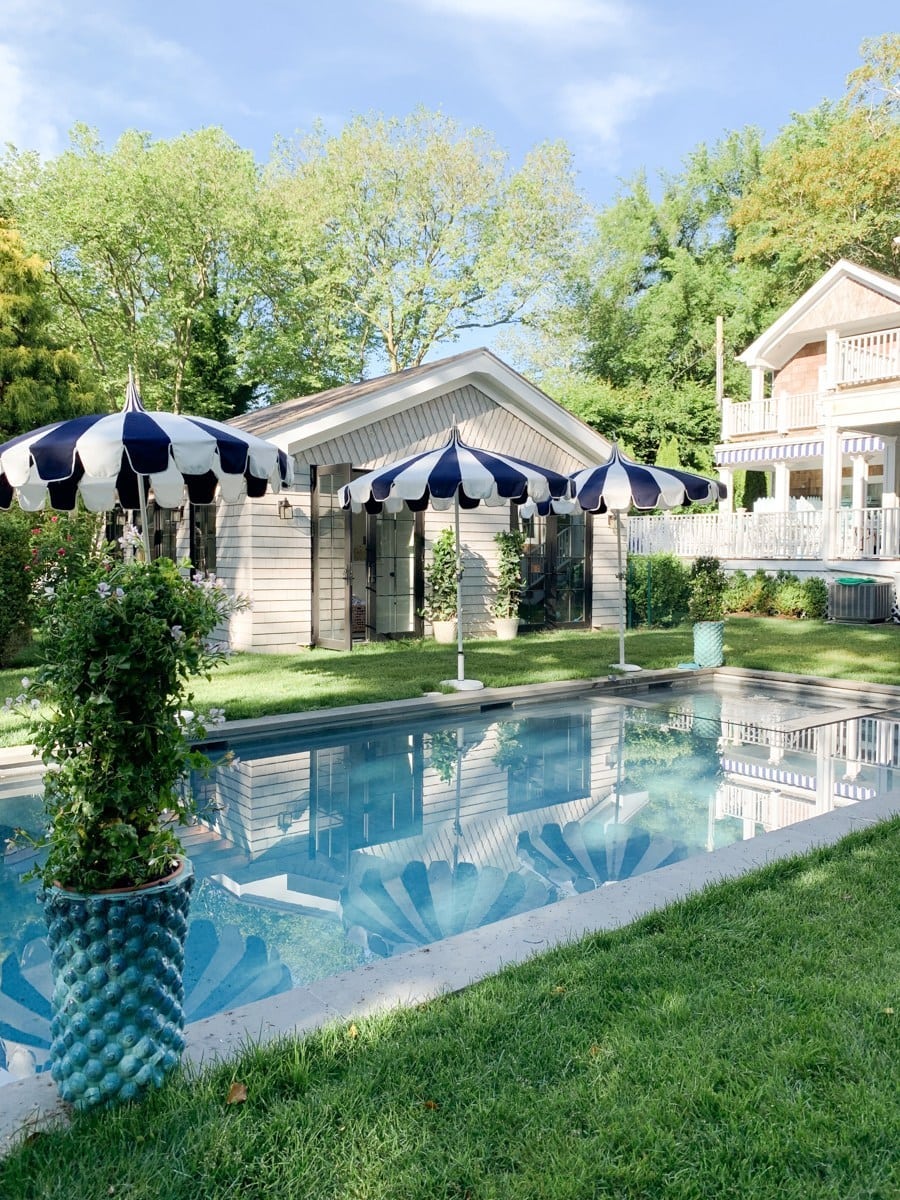 Hamptons Retreat by Coco Cozy
Charming striped umbrellas and bold decor pieces give this backyard pool by Coco Cozy the perfect touch. All that's missing? You, some SPF and a well-earned cocktail. Cheers to summer!
---
The largest swimming pool in the world is in Chile. In Algarroba, Chile, the San Alfonso del Mar resort is home to the world's largest swimming pool. A Guinness Book of World Records holder, the pool has an area of 19.77 acres and can hold 66 million gallons of water.
---
Tips for Parenting In Style...
Never boring, always awesome. Keep up to date with the latest from City Girl Gone Mom.