Yes, Easter is around the corner and while you're probably busy planning an Easter egg hunt or big family dinner, you can still celebrate before the big day! Grab some of your favorite Easter candies and a little sugar and flour, and try these fun, easy-to-make treats that everyone can enjoy! These desserts are colorful, so sweet, and even more delicious.
If Easter isn't already one of your favorite holidays, it may be after baking up these drool-worthy snacks that will make you want to go back for seconds.
---
During Easter, more than 90 million chocolate bunnies, 91.4 billion eggs and 700 million Peeps are produced in the US.
---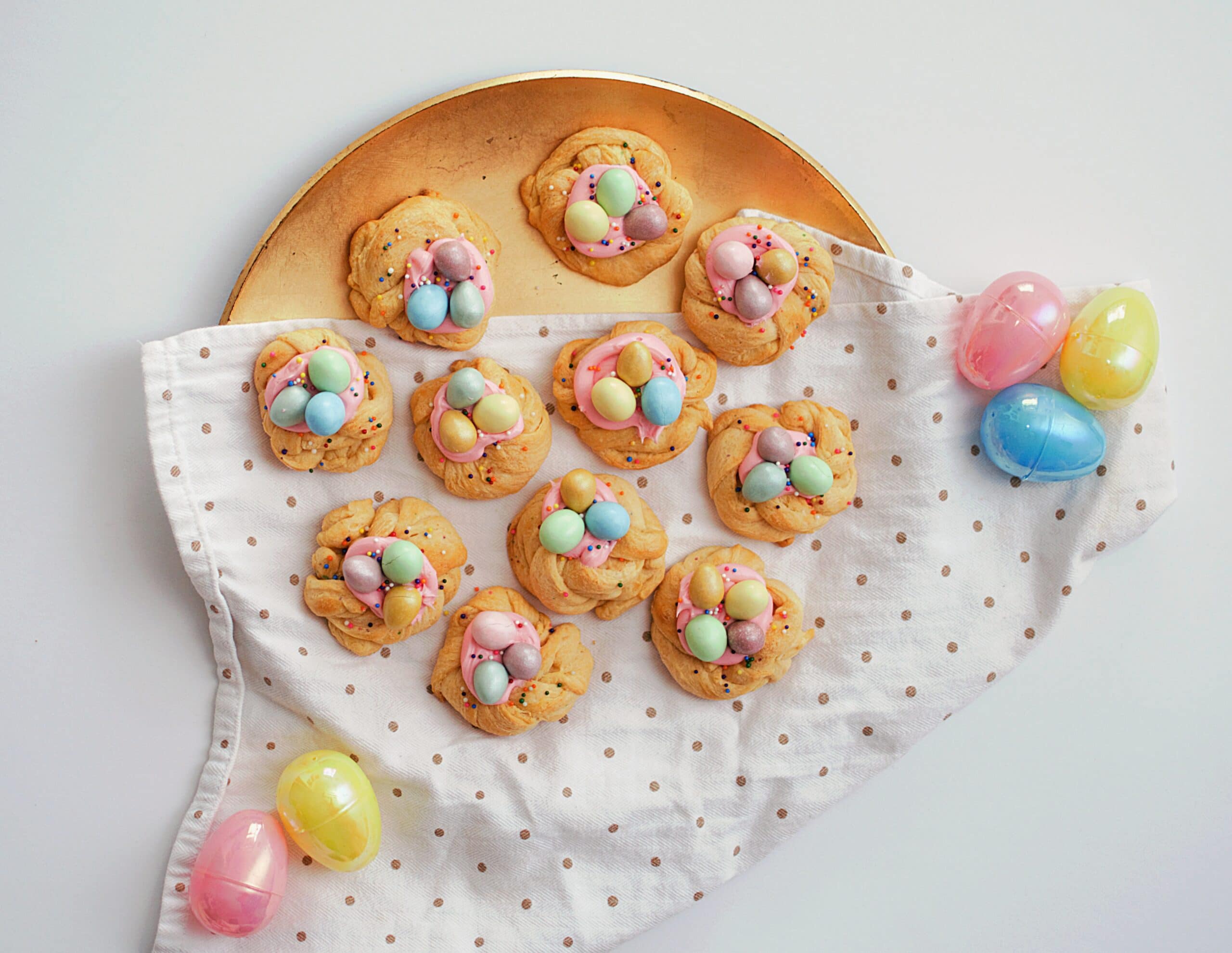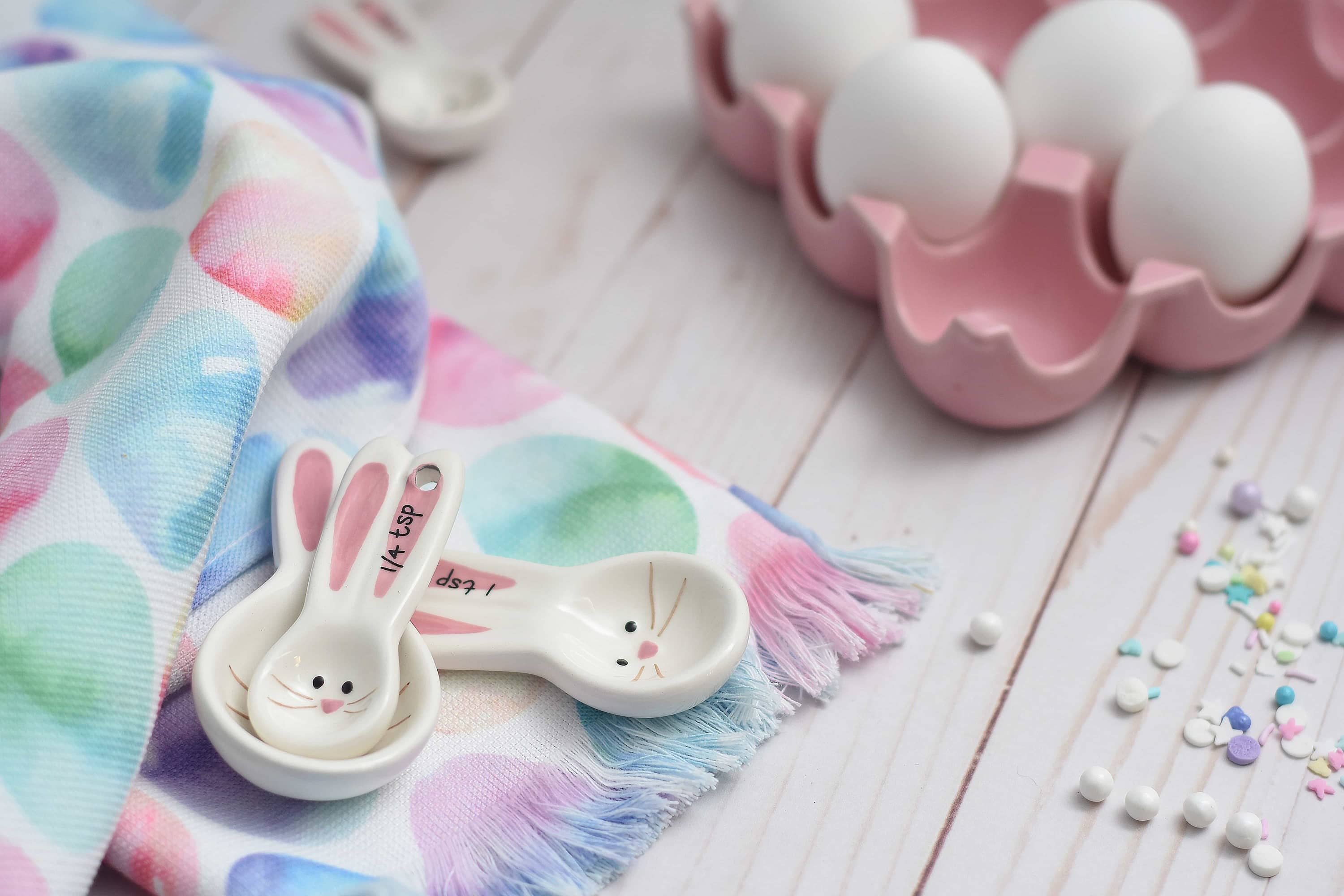 Peepin' it Easy
Is it really Easter if you didn't purchase a pack of Peeps? This Peeps S'mores Skillet is going to make you want s'more and since it only takes 10 minutes to bake, you'll have a hard time avoiding the craving! For this sweet treat, you'll need five packages of different colored peeps, semi-sweet chocolate chips, heavy whipping cream, and graham crackers. Pop it in an oven pre-heated to 450 degrees and in just a few minutes, you and your family can enjoy!
Ingredients:
½ cup heavy whipping cream, warmed
2 cups semi-sweet chocolate chips
5 packages of Peeps, mix and match colors to your liking
Graham crackers for serving
Instructions:
Preheat oven to 450 degrees Fahrenheit. Then heat the whipping cream in a microwave-safe bowl for 30 seconds or in a pot over medium heat until warm. In a skillet, make an even blanket of chocolate chips. Then, pour warm whipping cream over it. Next, arrange peeps to a likable color pattern on top. After, bake for about 8-10 minutes or until golden brown. Then scoop and eat with crackers!

---
The largest Easter egg hunt was held in Florida and included 9,753 children searching for 501,000 eggs. Hopefully, they found them all!
---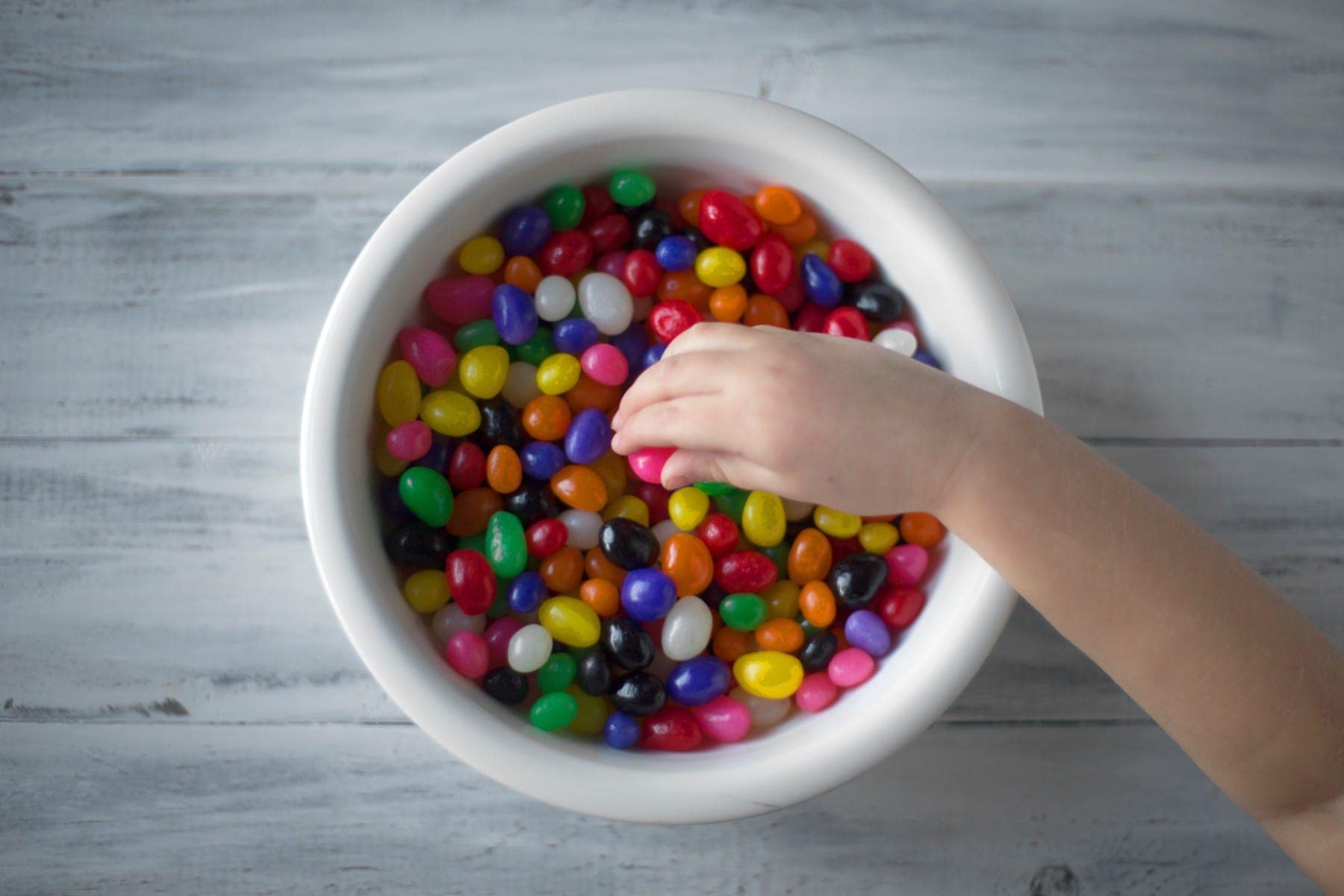 Colorful Krispies
Light and fluffy, Rice Krispies treats are always a great snack for kids. This Easter, add in some pastel-colored M&Ms, jelly beans or sprinkles (whatever you like!) and you'll have a holiday-themed treat that's fun and something you know your children will like. This recipe from Inside BruCrew Life only takes 10 minutes and you only need seven ingredients to make it happen!
Ingredients:
1-10 ounce bag (4 cups) of mini marshmallows
3 tablespoons of butter
5 cups of Rice Krispies cereal
1 cup of mini marshmallows
¼ cup of pastel-colored sprinkles
1 cup of pastel M&Ms
Instructions: Coat a 9×13 pan with butter to avoid sticking. Then add marshmallows and butter into a saucepan to heat until it's creamy. Stir in cereal until coated. Set aside for 2-3 minutes to cool. After it's cooled, quickly stir in marshmallows, M&M's, and sprinkles. Pour the mixture into a buttered pan. Then even out the mixture but avoid pressing it so the treats don't get too hard. Let mixture cool and harden for about 30 minutes before cutting into squares.
---
Peter Carl Fabergé designed 50 "Imperial" eggs for the Russian Tsars Alexander III and Nicholas II as Easter gifts for their wives and mothers.
---

Puppy Chow for Easter
Also known as Muddy Buddies, this cereal-based treat from Frugal Mom Eh is easy to make in batches which means it can last throughout the week. You'll need the basic ingredients of puppy chow such as Chex cereal, powdered sugar, and peanut butter, but you'll find yourself adding in white chocolate chips, mini chocolate eggs, and more. Once it's all added together, your family can dig into these Easter Muddy Buddies for days on end.
Ingredients:
9 cups of Chex cereal
½ cup of white chocolate chips
¼ cup of peanut butter
2 tablespoons of butter
1 cup of mini chocolate eggs
⅓ cup of powdered sugar
1 cup of Wilton Yellow Candy Melts
1 cup of Wilton Pink Candy Melts
Instructions: Place 3 cups of cereal in 3 separate bowls and set them aside. Put chocolate chips, peanut butter, and butter into a microwave-safe bowl, heat for 1 minute, and then stir until melted and smooth. Pour the mixture over one of the bowls of cereal and stir until it's coated. Put cereal mixture in an air-tight bag and add the powdered sugar. Shake until evenly coated. Then transfer the mix to a baking sheet to cool for 15 minutes. Melt candy melts in separate bowls and pour one color each into one cereal bowl for the remaining two bowls of cereal. Use a giant serving bowl and mix together all three mixtures along with the chocolate eggs. Store in an airtight container.

---
In the US an estimated $14.7 billion is spent every year for Easter. That's a lot of chocolate bunnies!
---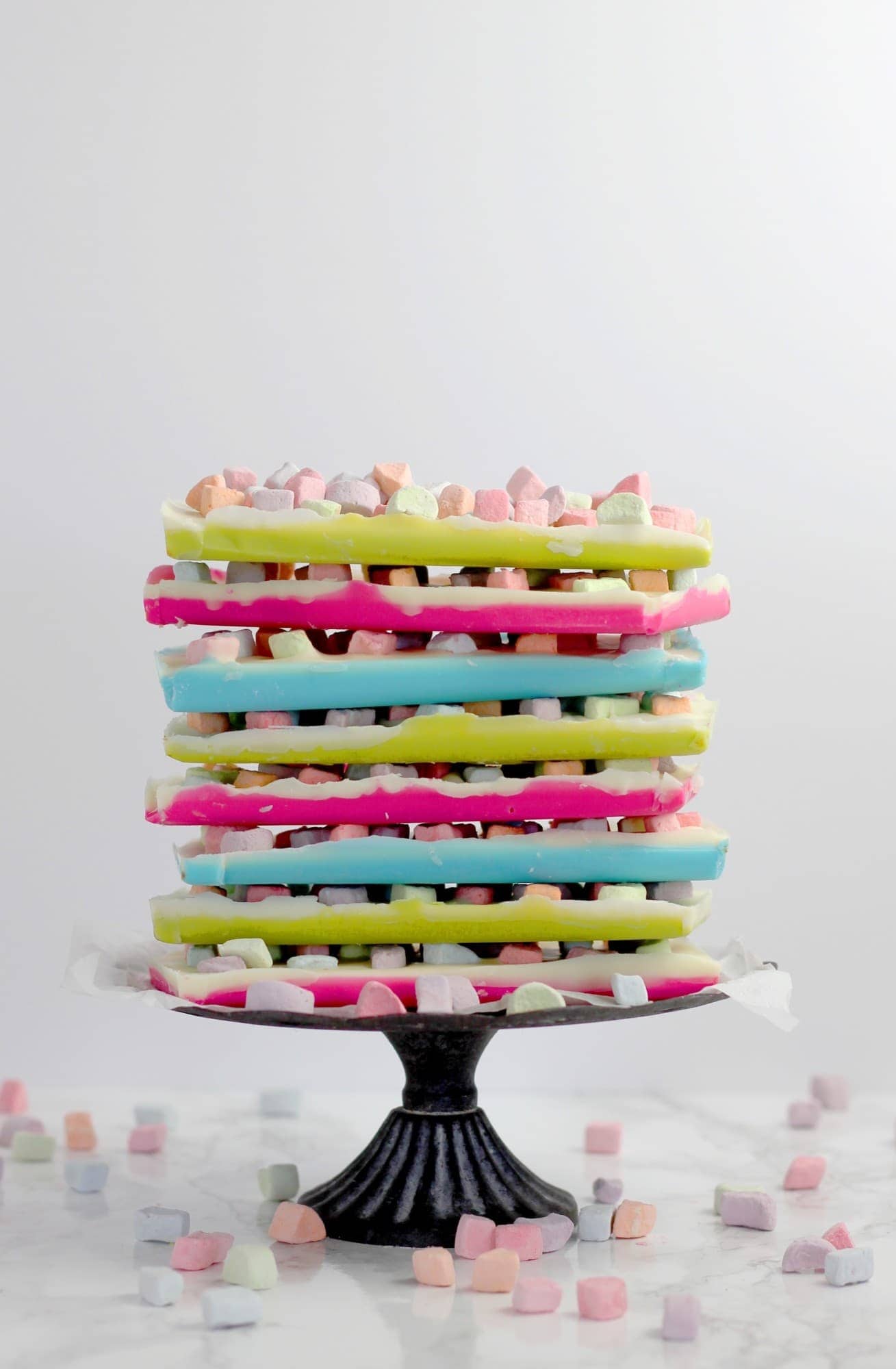 Make Easter Magical
This one takes a little bit longer to create, but you and the kids will have so much fun making it that the time will fly by! Making unicorn bark is a no-bake recipe which means your kitchen will stay super clean. With white chocolate chips, different food coloring options, sprinkles, and candy pearls, you're ready to swirl up some Easter goodness.
Ingredients:
5 cups of white chocolate chips, melted
Pink, yellow, purple, and blue food coloring (adjust to color preferences!)
Sprinkles and candy pearls
Instructions:
Separate melted chocolate into four bowls. Add one color of food coloring to each bowl. Line baking sheet with parchment paper and drop spoonfuls of each color into a collage-like mix. Use an offset spatula or the back of a spoon to smear colors together into a swirling pattern. Graze the top and do not mix. Top it off with sprinkles and candy. Refrigerate for 1 hour before serving.
Have you listened to my podcast? Check out The Mom Confidential!
---
Americans eat over 16 million jelly beans during Easter. That is enough jelly beans to circle the globe three times!
---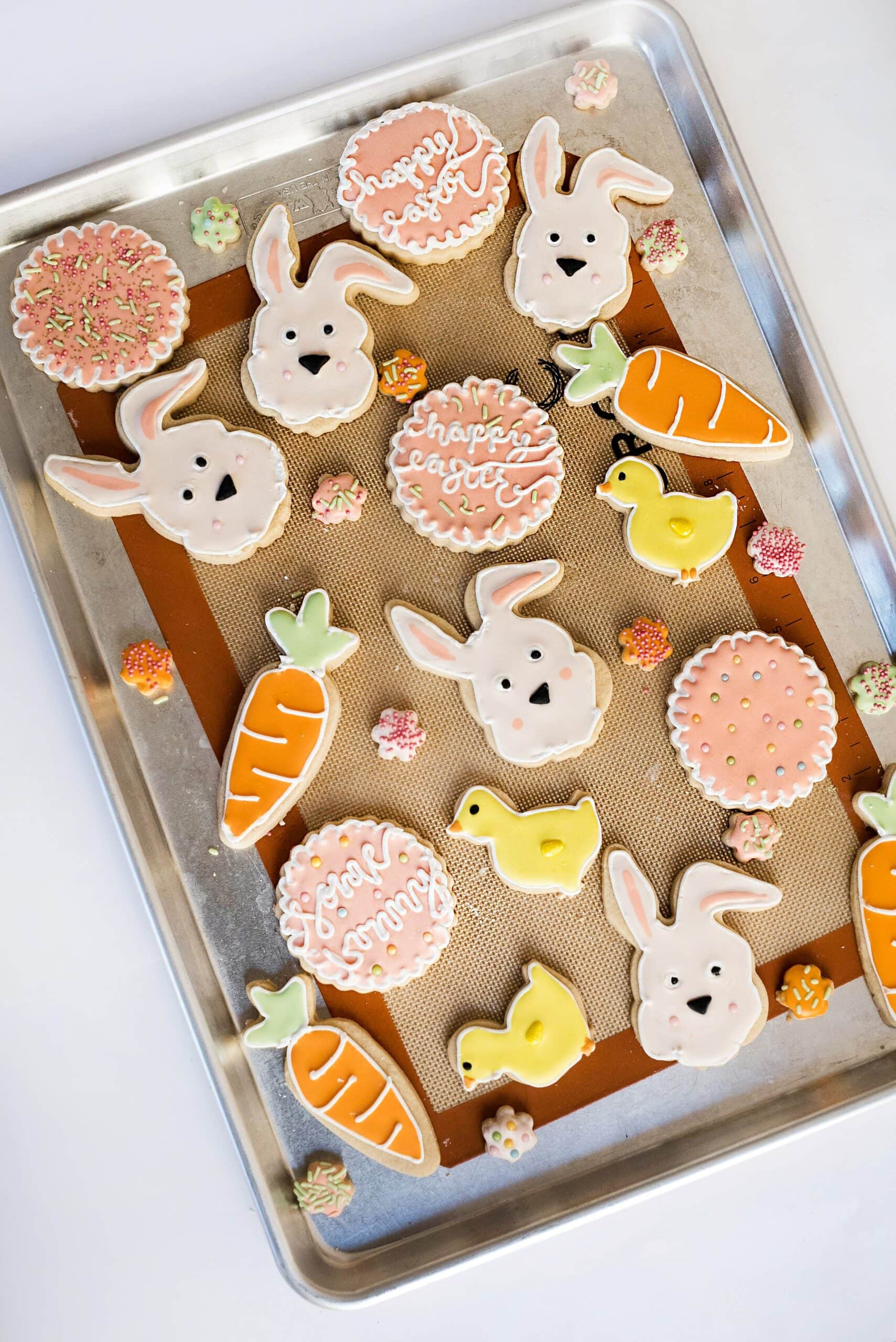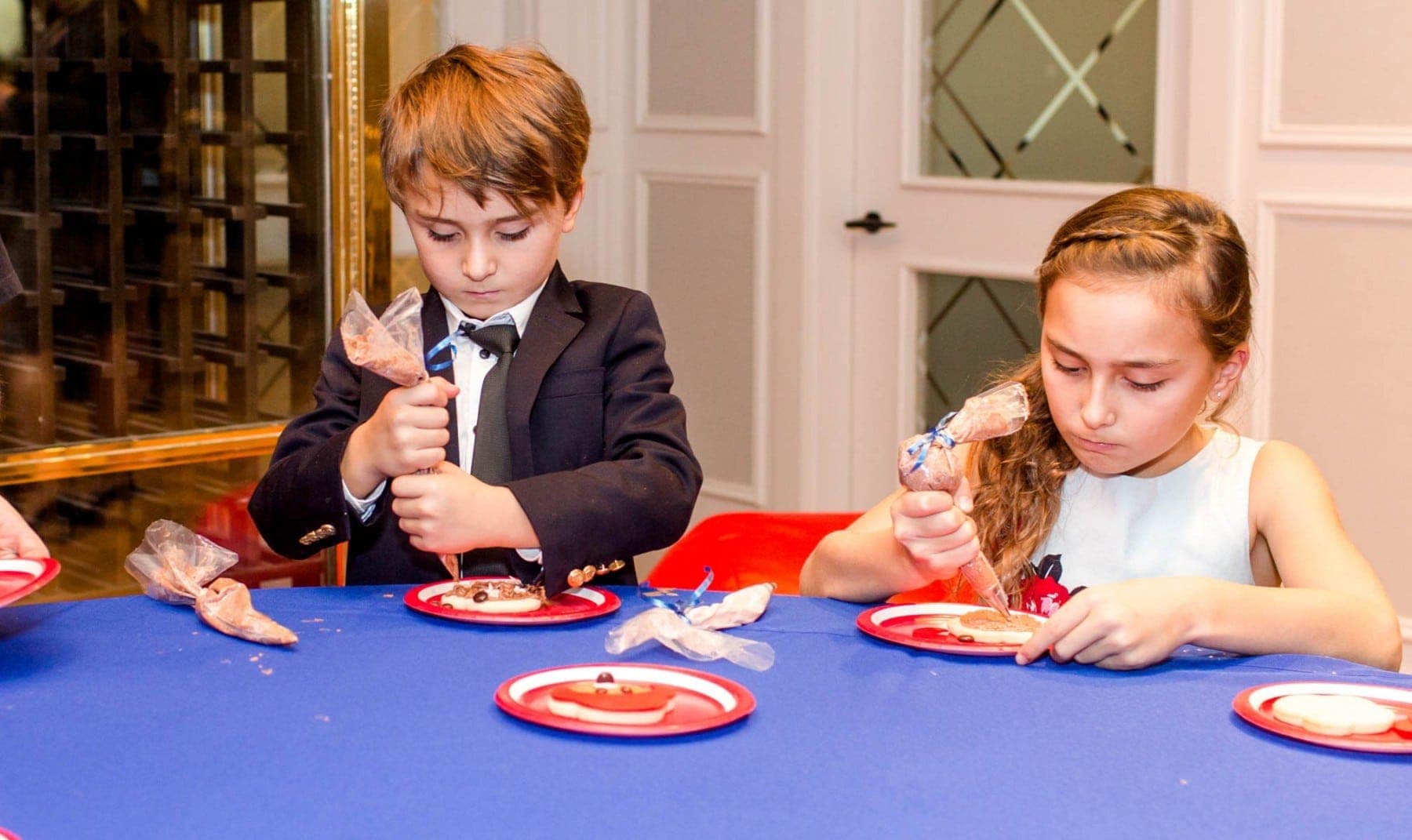 As Cute as a Bunny's Tail
Making these bunny tail treats from Pizzazzerie is so easy that you might think you're doing it wrong. All you'll need to make these Easter-themed truffles is cream cheese, powdered sugar, almond extract, and sweetened coconut. This snack is perfect if you need to make something that really requires minimum effort and is simple for the kids to make too!
Ingredients:
1-8 ounce package of cream cheese, softened
4-5 cups of powdered sugar
1 teaspoon of almond extract
2-3 cups of sweetened coconut
Instructions:
Soften cream cheese in the microwave for 10-15 seconds. Use a mixer with an electronic paddle to beat cream cheese until fluffy. Add the almond extract, then 1 cup of powdered sugar at a time until the mixture is thick enough to roll into balls. If the dough is too sticky, add powdered sugar. Roll balls in coconut.
---
The art of painting eggs is called pysanka, which originated in Ukraine. It involves using wax and dyes to color the egg.
---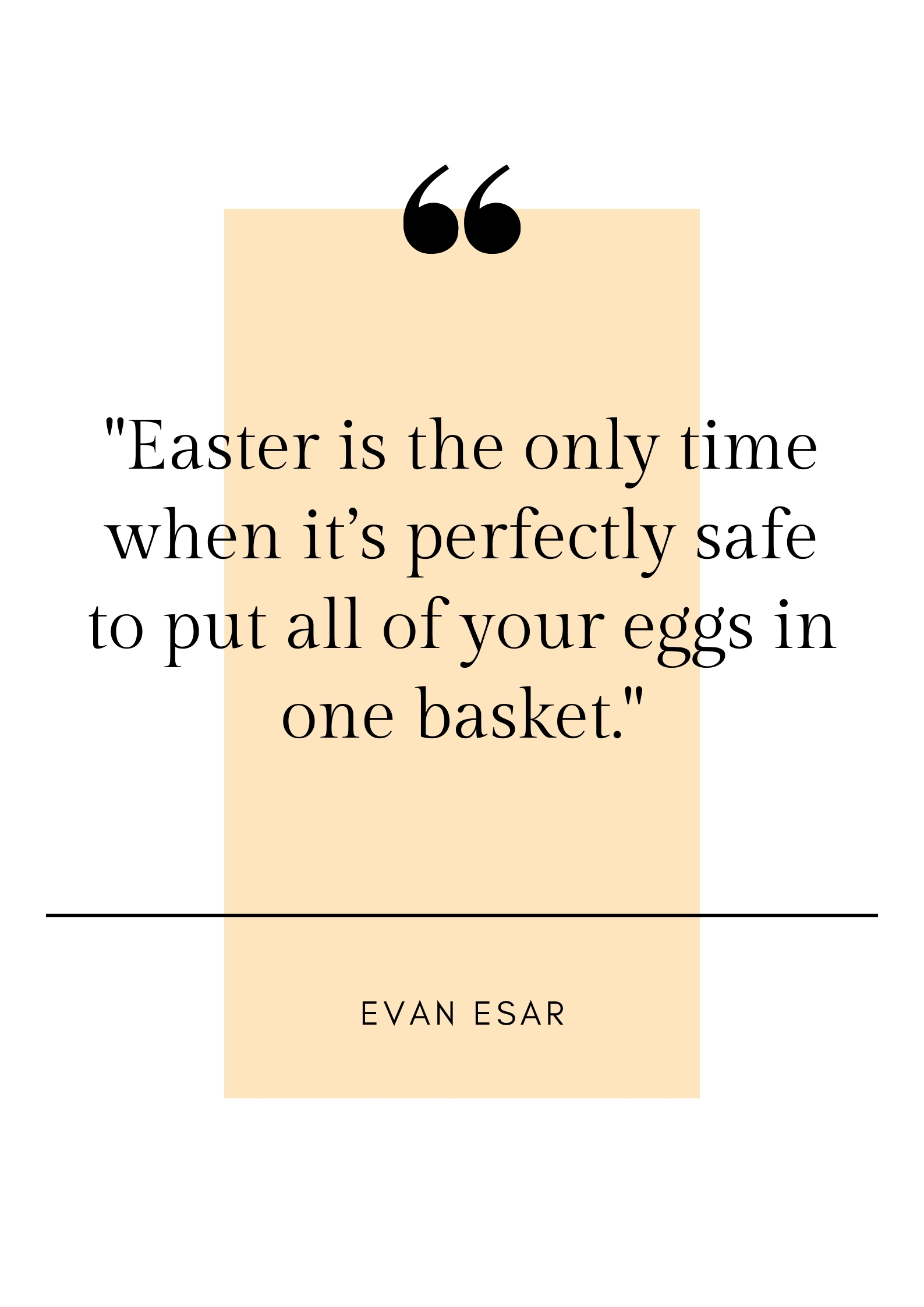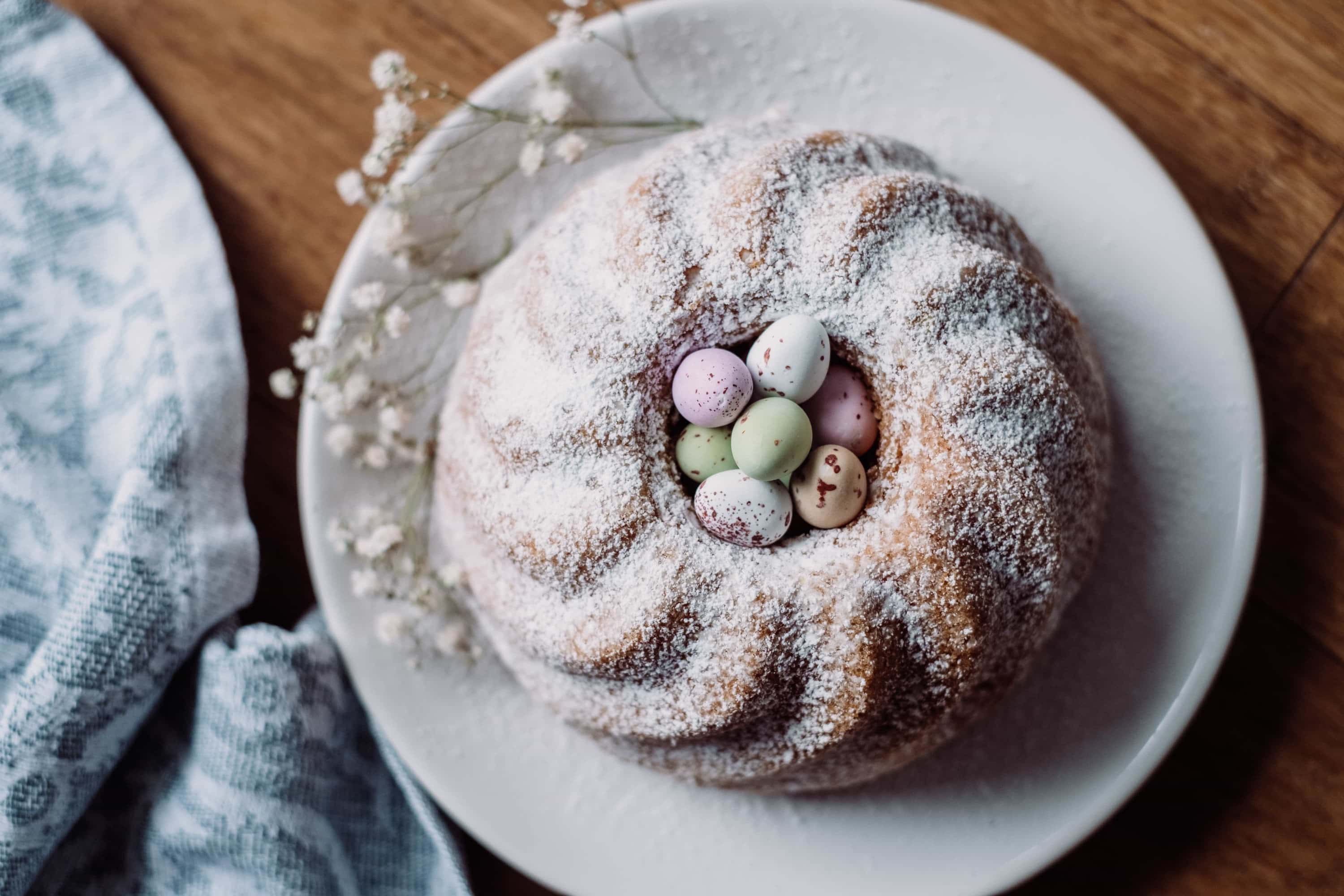 Tips for Parenting In Style...
Never boring, always awesome. Keep up to date with the latest from City Girl Gone Mom.