Gone are the days of arguing over plates with lingering florets of broccoli. Or sneaking fruit into lunchboxes only to discover they've been abandoned and returned home later that day, untouched. Or trying to hide a few veggies in a morning smoothie. Our favorite way to incorporate healthy and nutritious snacks into your kid's diet? Give it a fun and interactive twist!
Be it kid friendly salads, or navigating how to add more superfoods to their meals, it's a given that what you feed your little ones sets them up for success down the line. Below, we've listed our favorite and most inventive ways to make eating right an adventure, encouraging teamwork, patience, and the reward of something delicious and healthy!
---
Many studies have shown that eating a healthy diet could reduce your risk of cardiovascular disease, including heart attacks and strokes.
---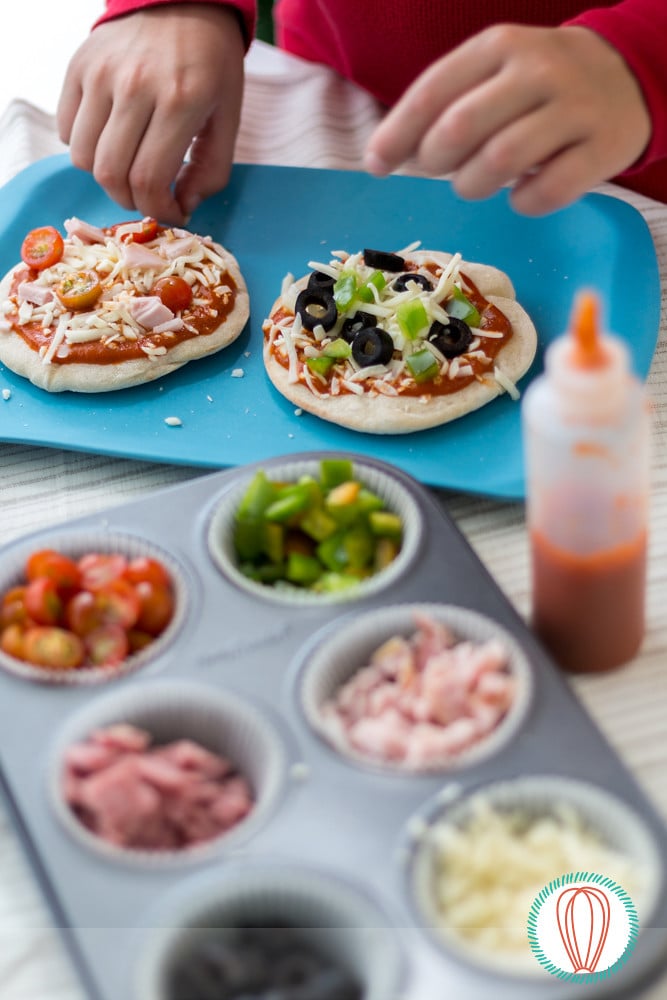 Mini Pita Pizzas
Pizza is awesome. Without a doubt, this savory indulgence is a winner at any age. To up the nutrition factor and encourage kids to understand the benefits of each ingredient, The Foodies' Kitchen created this clever recipe for Mini Pita Pizzas. Grains, veggies, protein—done!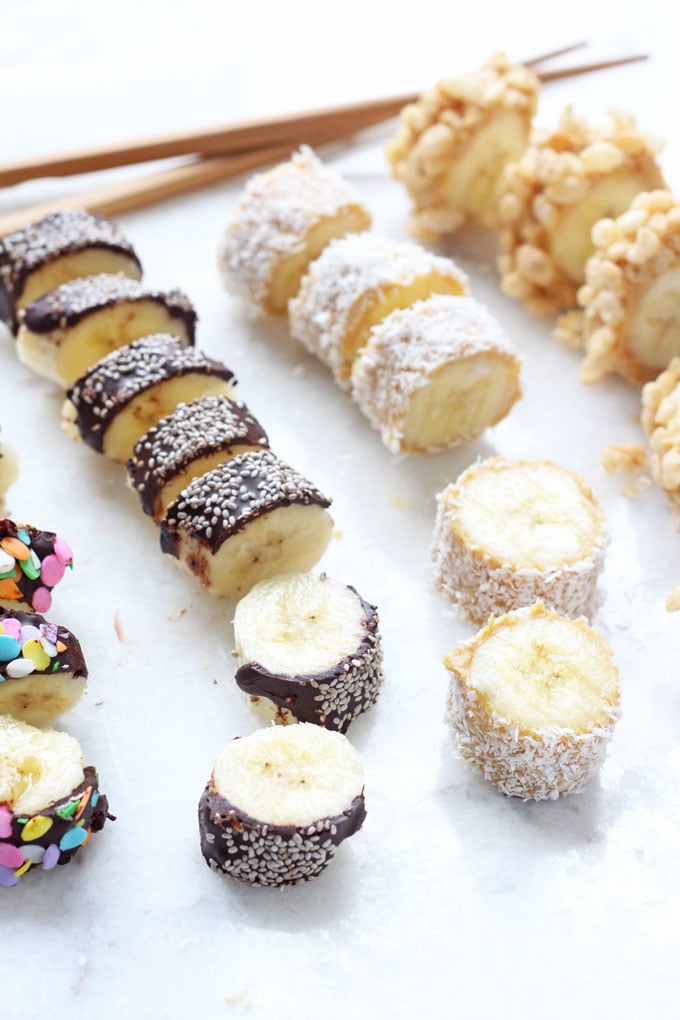 Banana Sushi
Aside from being a great source of vitamin B6, potassium, and manganese, bananas aid digestion and ease gastrointestinal issues. They also happen to be delicately sweet and—when paired with the right accoutrements—oh so scrumptious!
With that in mind, My Fussy Eater developed a recipe to make bananas even more decadent—by turning them into sushi! Think nuts, dark chocolate, sprinkles, etc., sliced into bite-sized pieces and topped in goodies.
Have you listened to my podcast? Check out The Mom Confidential!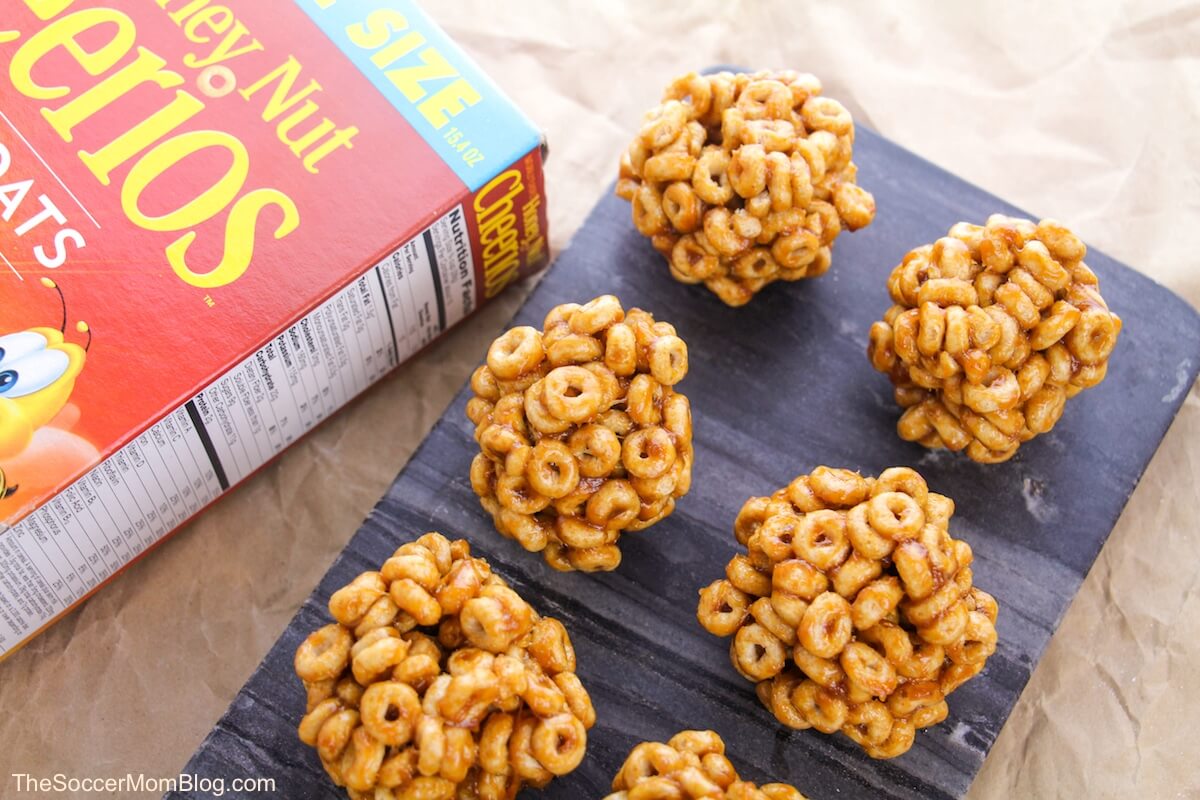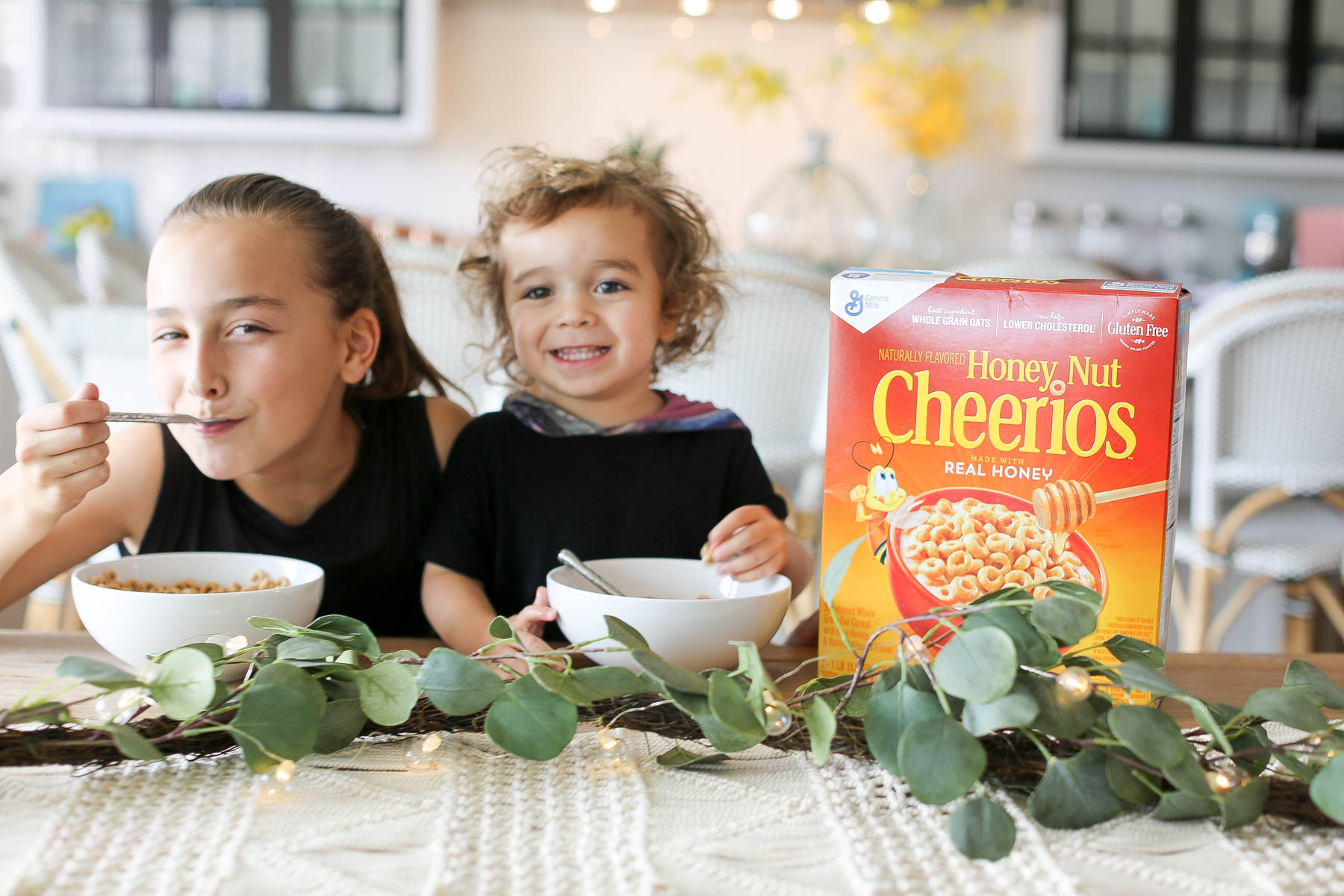 Honey Nut Cheerio Balls
Honey Nut Cheerios—the pantry staple of families everywhere. In addition to their honey infusion, each "O" contains vital soluble fiber from whole grain oats. And they're fortified with vitamins and minerals so each bite is packed with added benefits. It's a great healthy and fun snack for your kids all on its own.
The Soccer Mom Blog took these tiny treats and mashed them together to create something that will definitely replace the empty sugars of ice cream come dessert time.
---
A healthy diet could boost your immunity and help keep you from getting sick.
---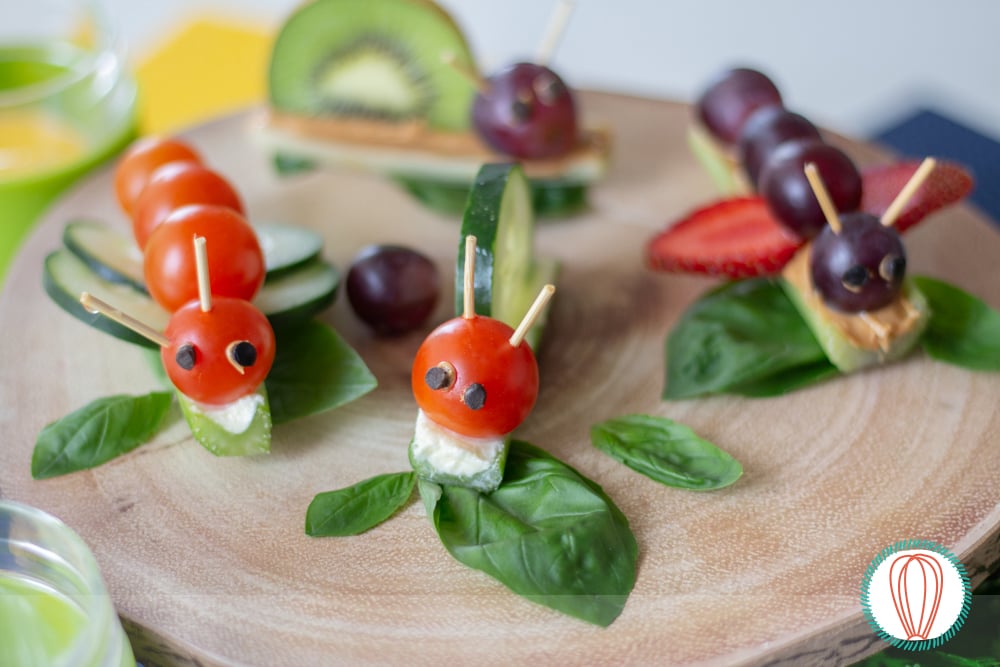 Fruit & Vegetable Bug Snacks
These critters, unlike their IRL counterparts, are more than welcome in the house! The Foodies' Kitchen strikes again with a veggie-fueled concoction that, once assembled, will warrant a ton of giggles and the comfort of knowing you're feeding your children something incredibly wonderful for their growth and development.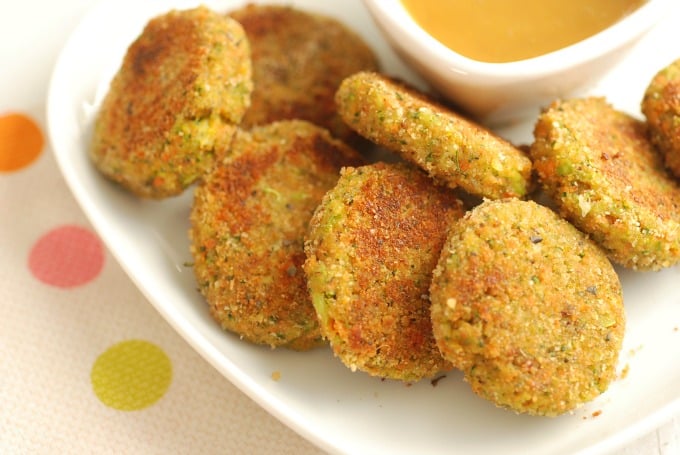 Veggie Nuggets
Ditch the mystery "what is actually in these" chicken nuggets for something far more gut-friendly, all while maintaining great flavor. Veggie Nuggets from Real Mom Nutrition tap into the fact that kids love finger food, and are ideal for lunchboxes or for snacking. You will just have to hold yourself back from devouring them all yourself!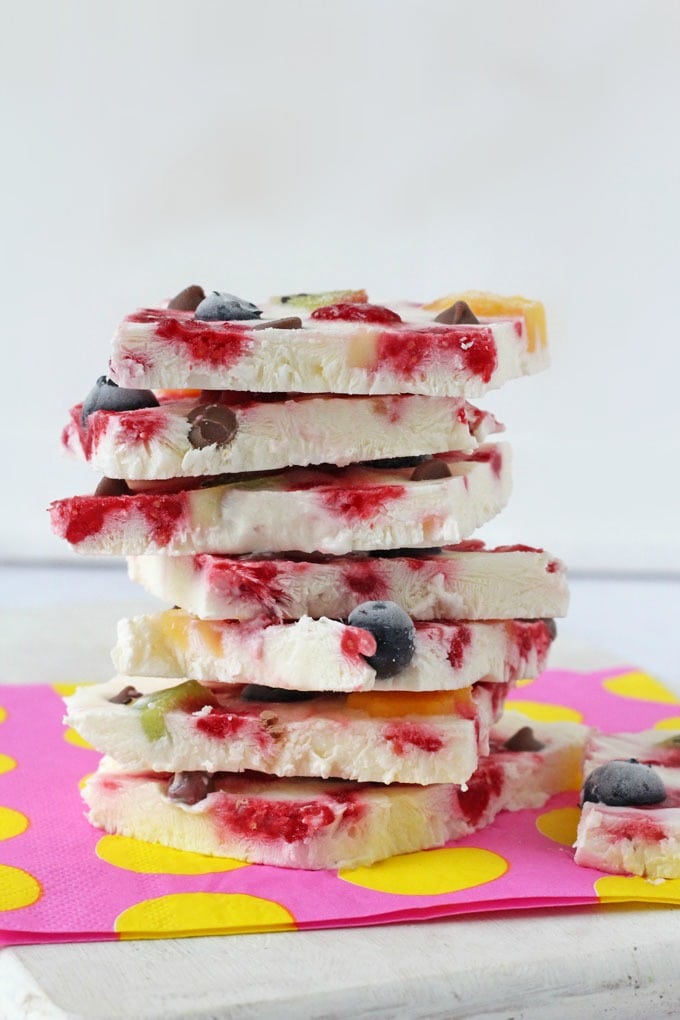 Raspberry Ripple Frozen Yogurt Bark
Low-sugar raspberries, probiotic-rich yogurt, cheeky chocolate chips, antioxidant-rich honey, fiber-laden chopped fruit. All these good-for-you ingredients make up this amazing Raspberry Ripple Frozen Yogurt Bark from My Fussy Eater, which is as delightfully tasty as it is easy to make.
You'll have fun with the colorful elements and breaking it into pieces after it solidifies. Summer has never tasted better!
---
Raspberries are high in several powerful antioxidant compounds, including vitamin C, quercetin and ellagic acid.
---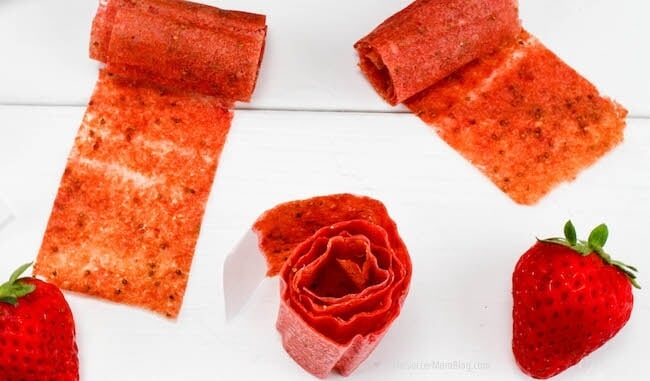 Homemade Fruit Roll-Ups
Most fruit roll-ups are chock full of added sugars, preservatives, and the like. They zap away the good stuff in favor of a quick sugar high. They don't usually make for healthy kid's snacks.
But using just two ingredients, The Soccer Mom Blog developed these homemade fruit roll-ups that contain 20 percent of your kiddos' daily value of Vitamin C per serving and can be made ahead of time for a week of fruity goodness to savor.
---
While citrus is an excellent source of vitamin C, a veggie—bell peppers—comes out on top. One cup of chopped raw red bell pepper packs 200 to 300 milligrams of vitamin C, about 100 more than a cup of OJ.
---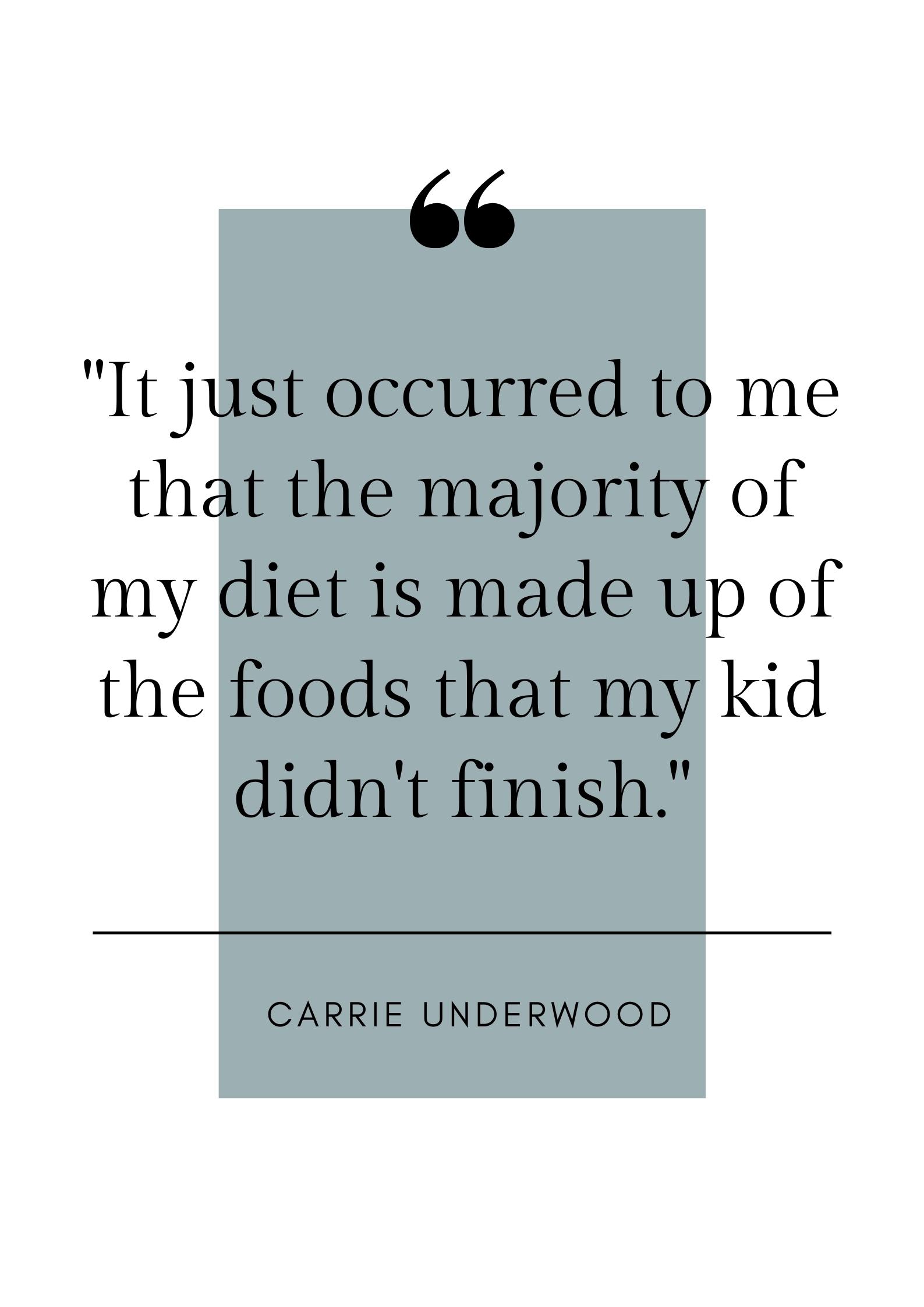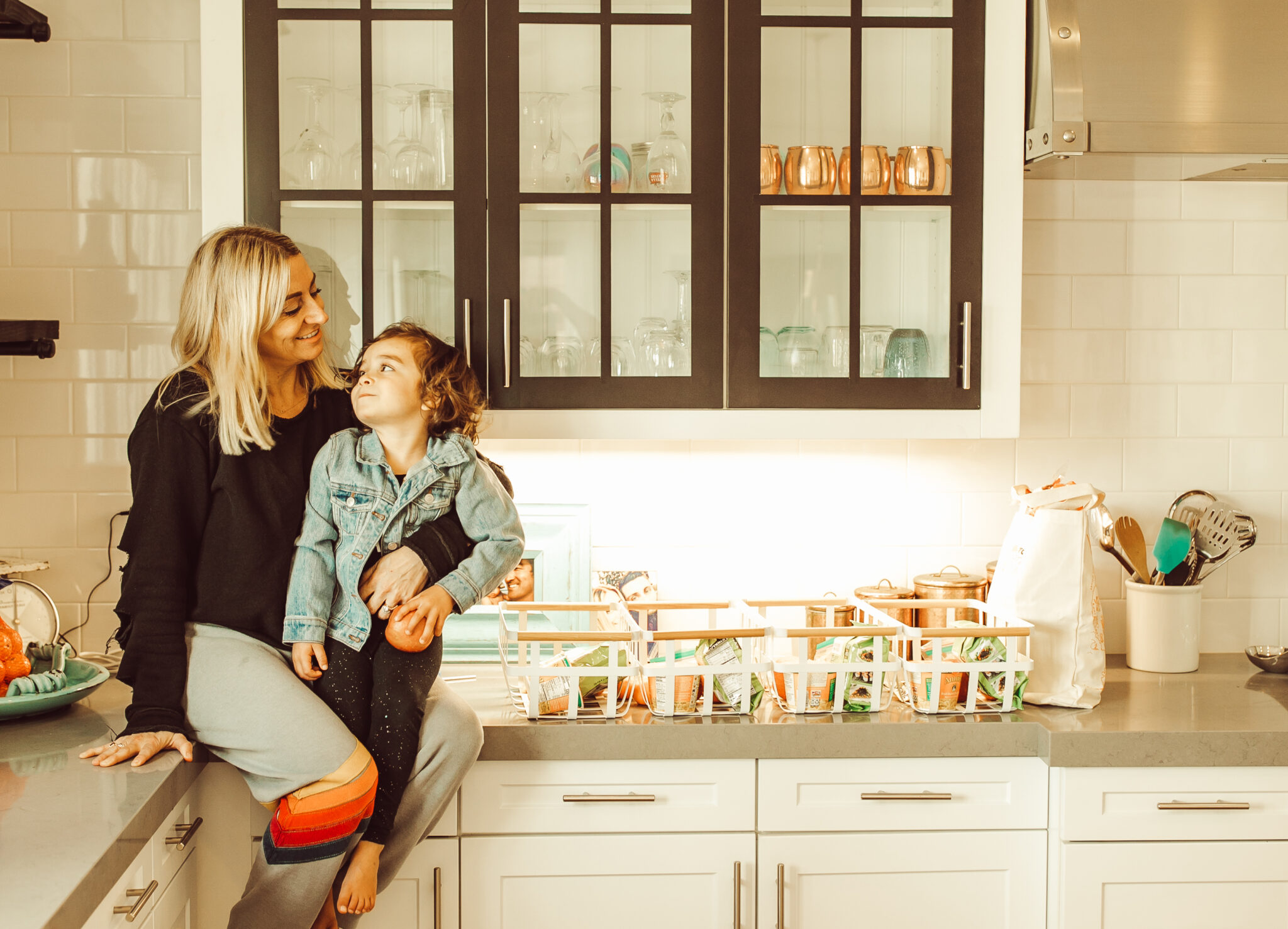 Tips for Parenting In Style...
Never boring, always awesome. Keep up to date with the latest from City Girl Gone Mom.