This Post Is Sponsored By Walmart! As Always, All Opinions Are My Own! Thank You For Supporting CityGirlGoneMom!
Our dogs are our family. They're not "like" family, we don't treat them "as" family—they are family. I know you get it, too. No matter if you've got a dog, a cat, rabbit, guinea pig, or snake, if you have a pet, you understand that they become woven into the fabric of your life. My pups are my kids. I love on them, I spoil them, they drive me crazy, and they lift me when I'm sad. As official members of our family, only the best will do when it comes to shopping for their food, treats, supplies, and everything in between.
Walmart is already a major stop for us when it comes to shopping, so it's a no-brainer that we also shop there for Lucy and Mabel. Walmart provides so many healthy options for our fur babies' active lifestyles. And trust me, they're active pups. If you're like us and have some fur babies in your family, check out a few of our favorite products for our four-legged family members.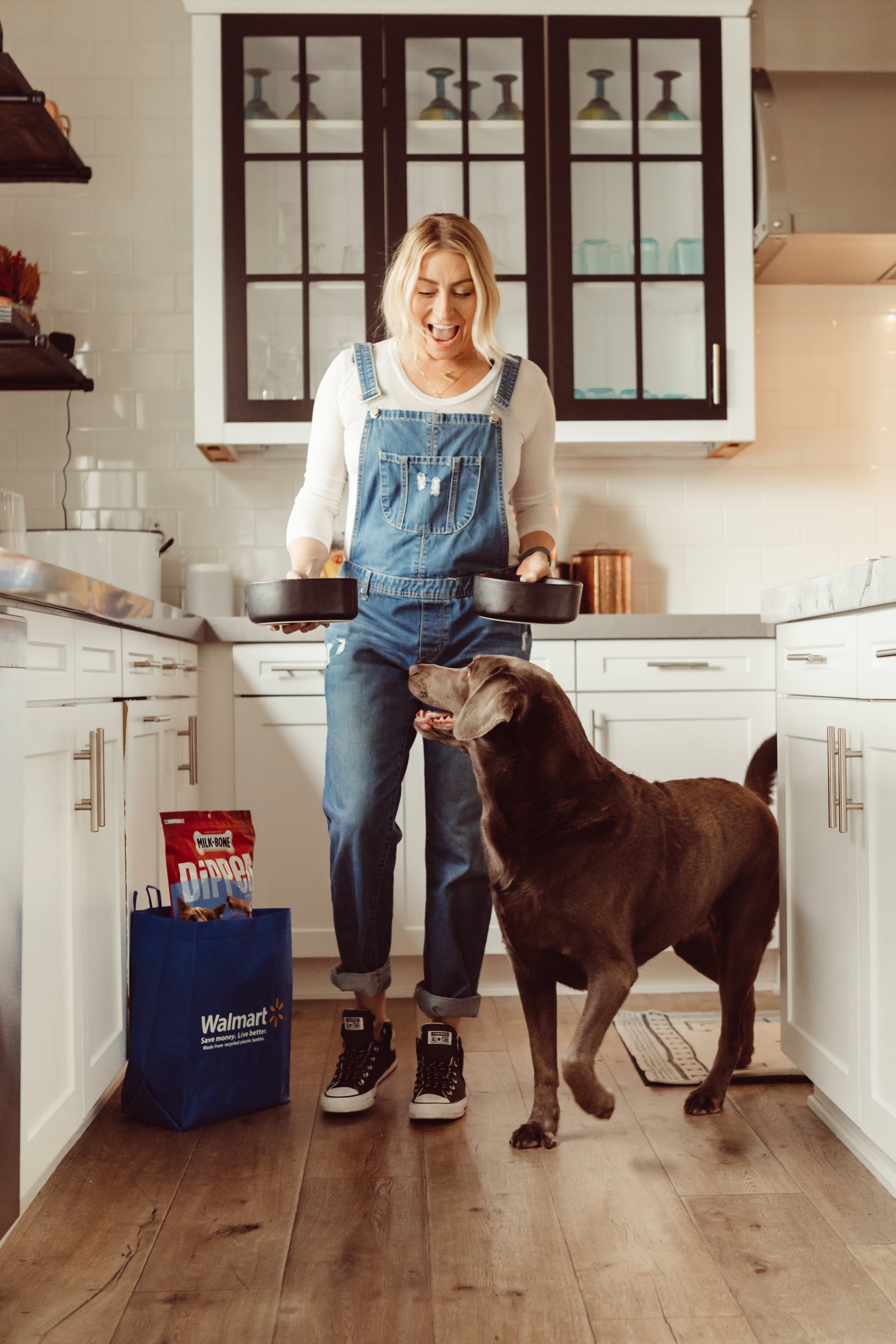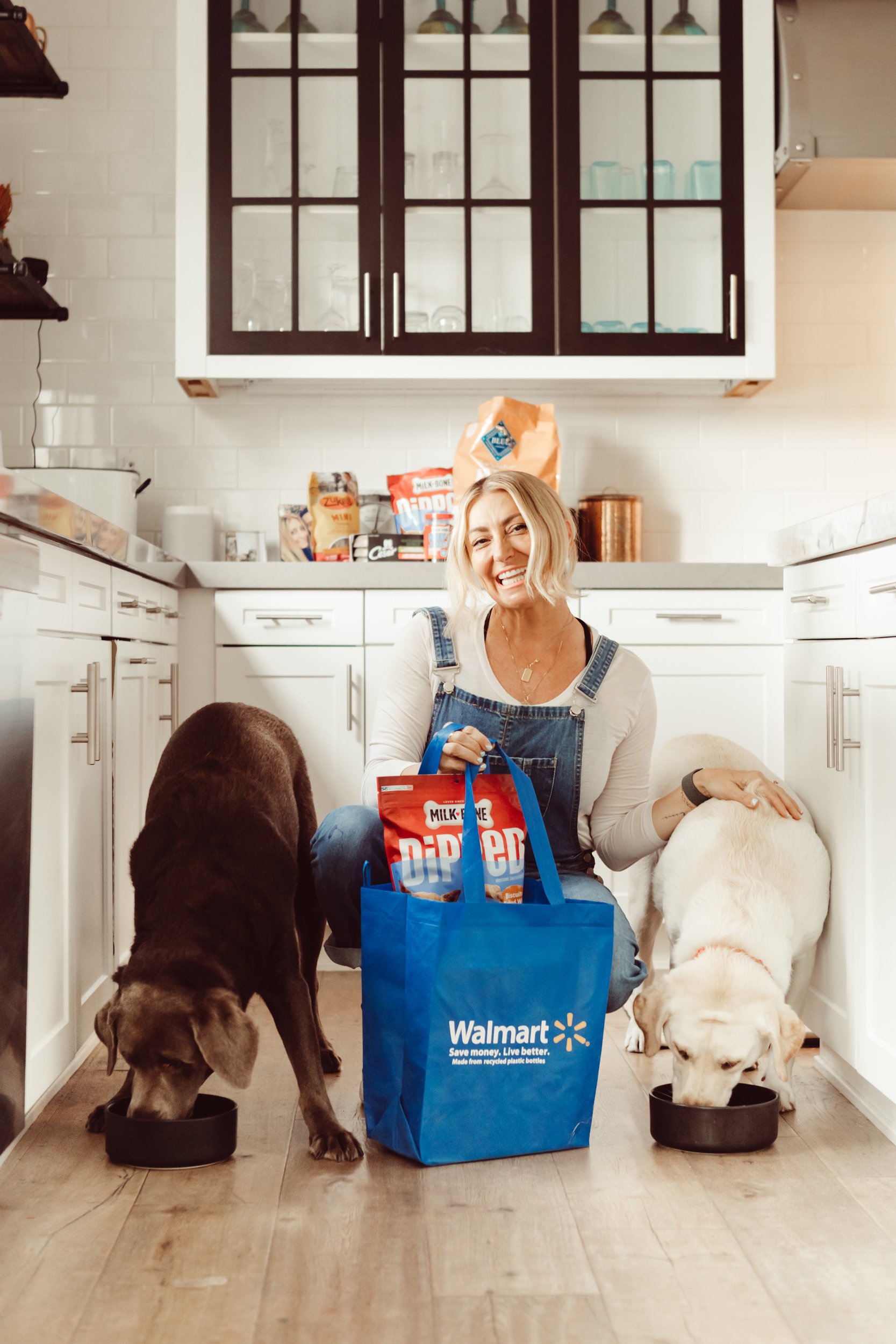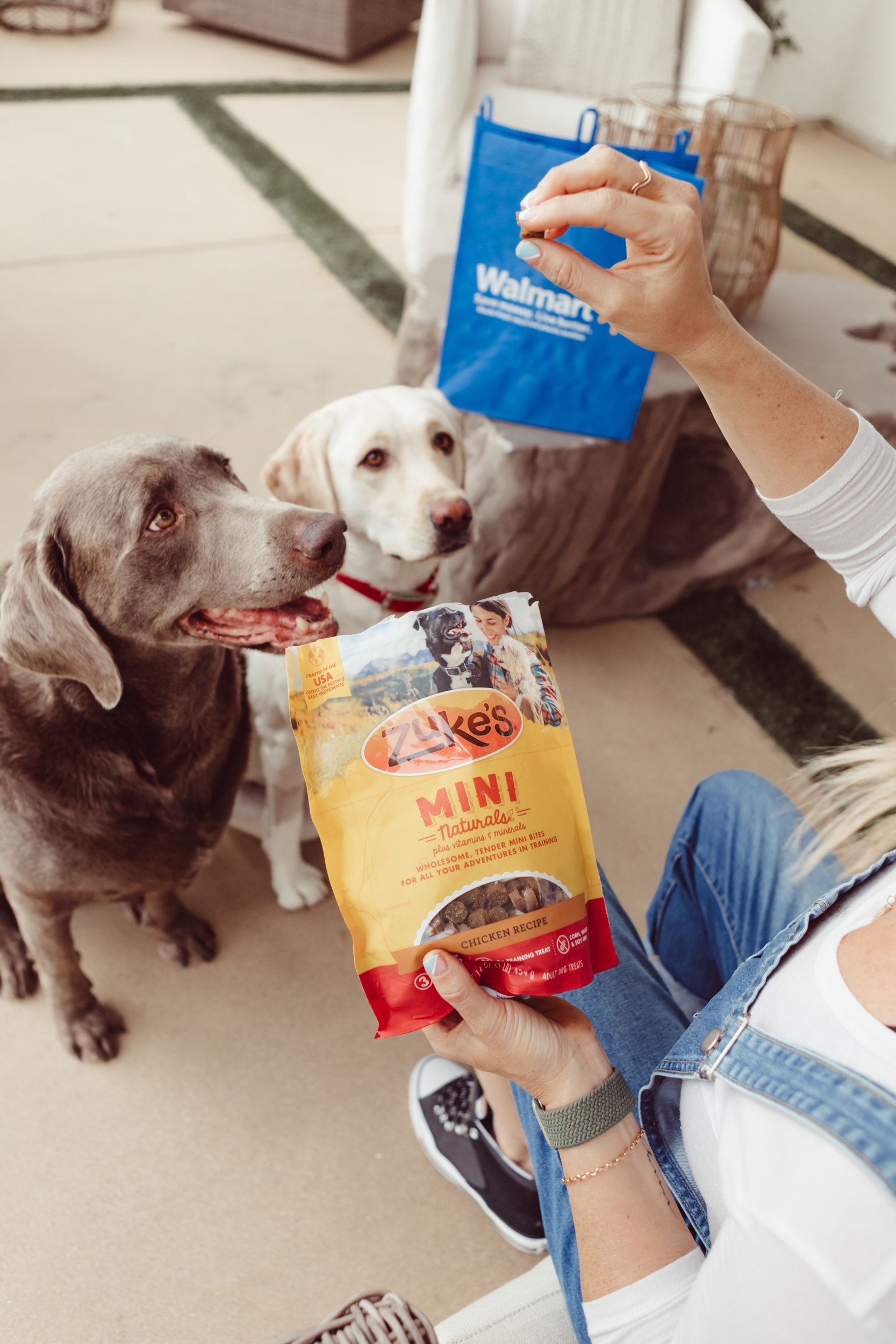 Treats With No Tricks
I've been on the hunt for healthy treats forever. So often dog treats are packed with high-calorie stuff I can't even pronounce. Not at Walmart. They stock brands with the highest quality ingredients to keep their bodies healthy, strong, and happy. When I want to give Lucy and Mabel a little sweet treat, I'm grabbing the Milk-Bone Dipped Dog Biscuits with vanilla yogurt. There are no artificial flavors, preservatives, or funky stuff! I give them a whole piece when I really want to spoil them, but break it into pieces when I just want to give them a quick treat.
More everyday treats I love are the Zuke's Mini Naturals. We pick the chicken flavor, but they've got a ton to choose from. These are great for training because of their size and simple ingredients.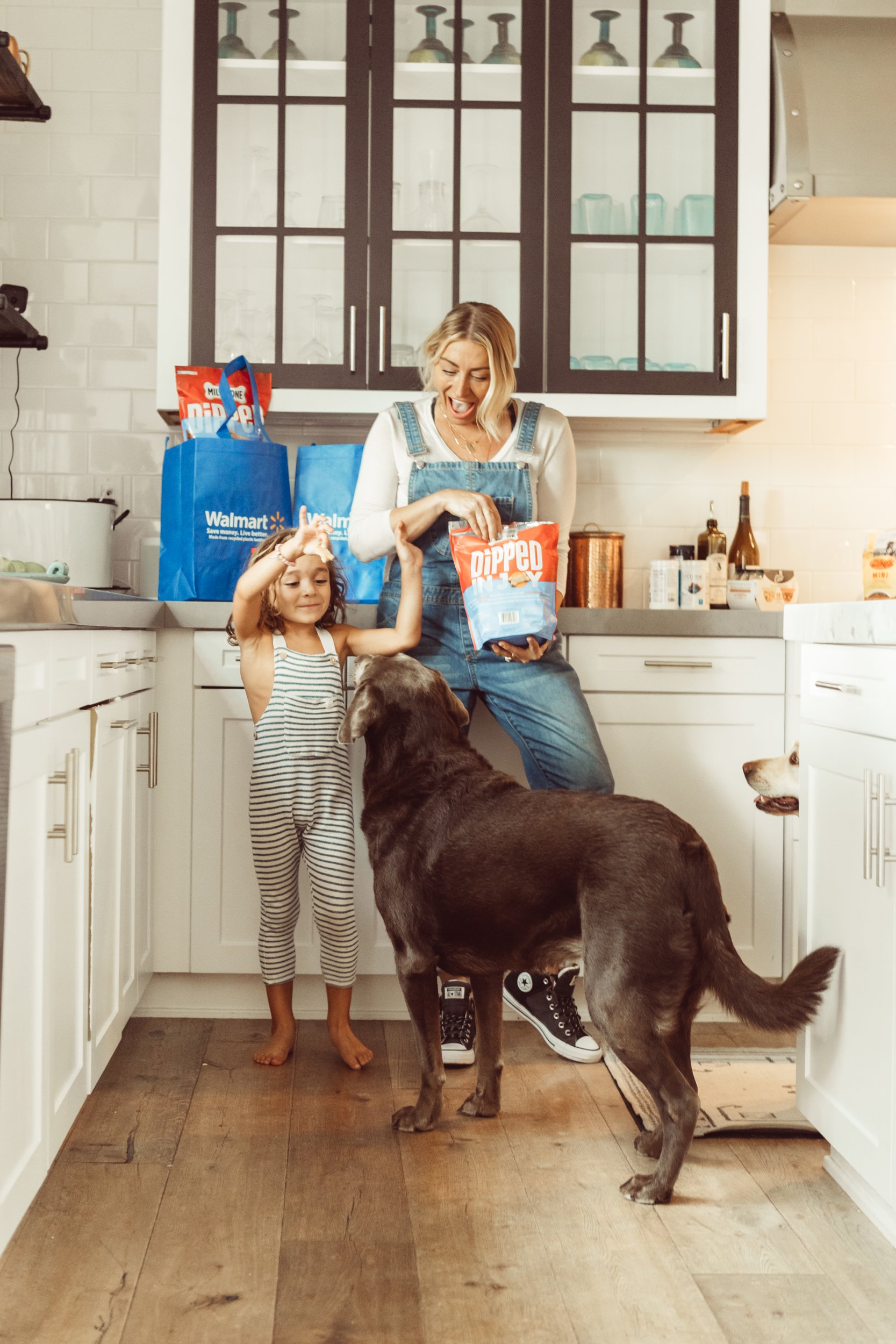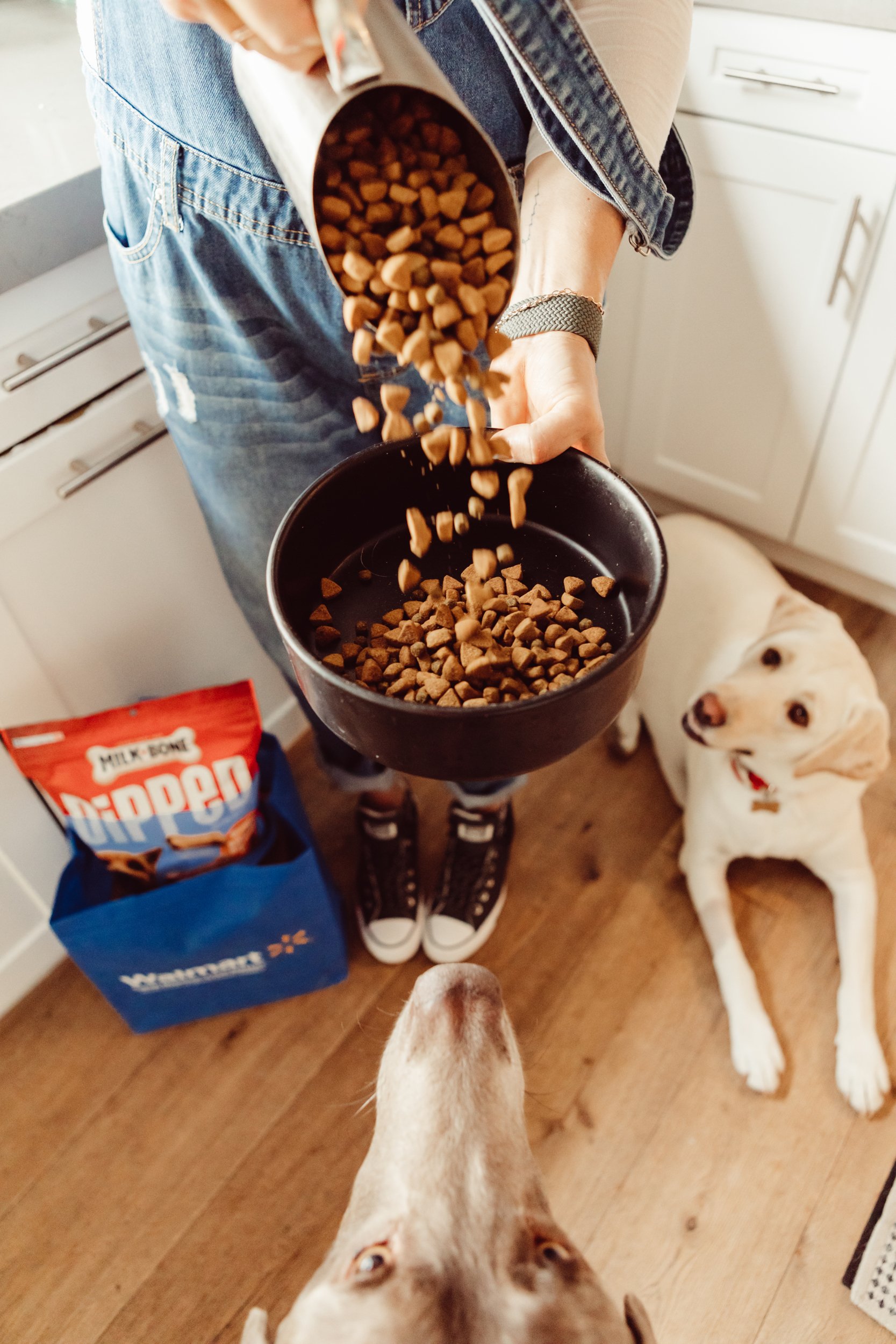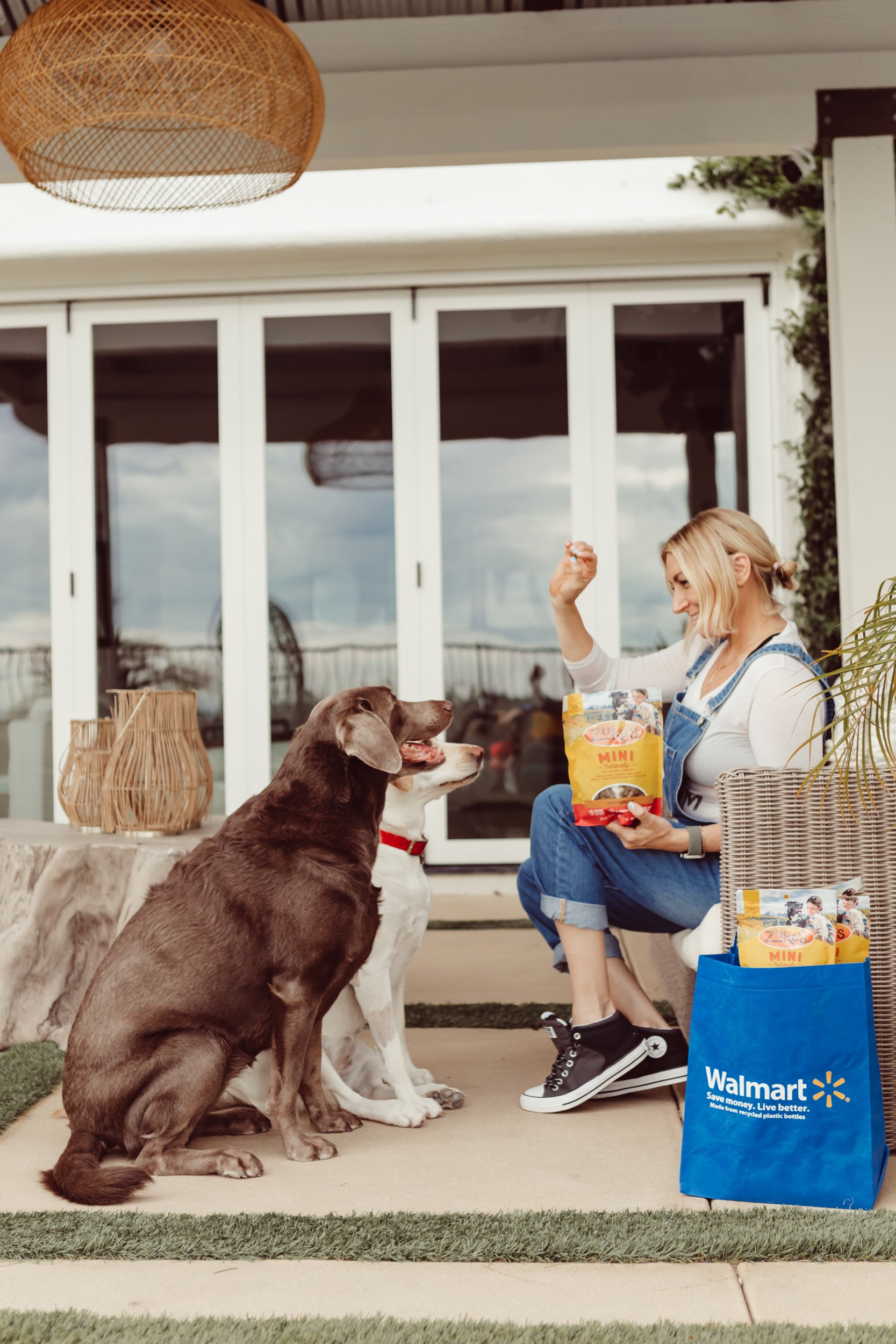 Food for Thought
I'm sooo picky about what kind of food we're feeding our dogs. I don't trust most of the brands on the market, but Royal Canin and Blue Buffalo are exceptions. I've been purchasing this Blue Buffalo Fit and Healthy pack at Walmart for a while now and the girls love it. It's part of a bigger line that targets specific life stages or concerns and this is the formula that just works for our labs. Helps to manage weight, boost their vitamin intake, and is backed by vets! I love how accessible it is, that I can trust that I can run into Walmart and I know it'll be there.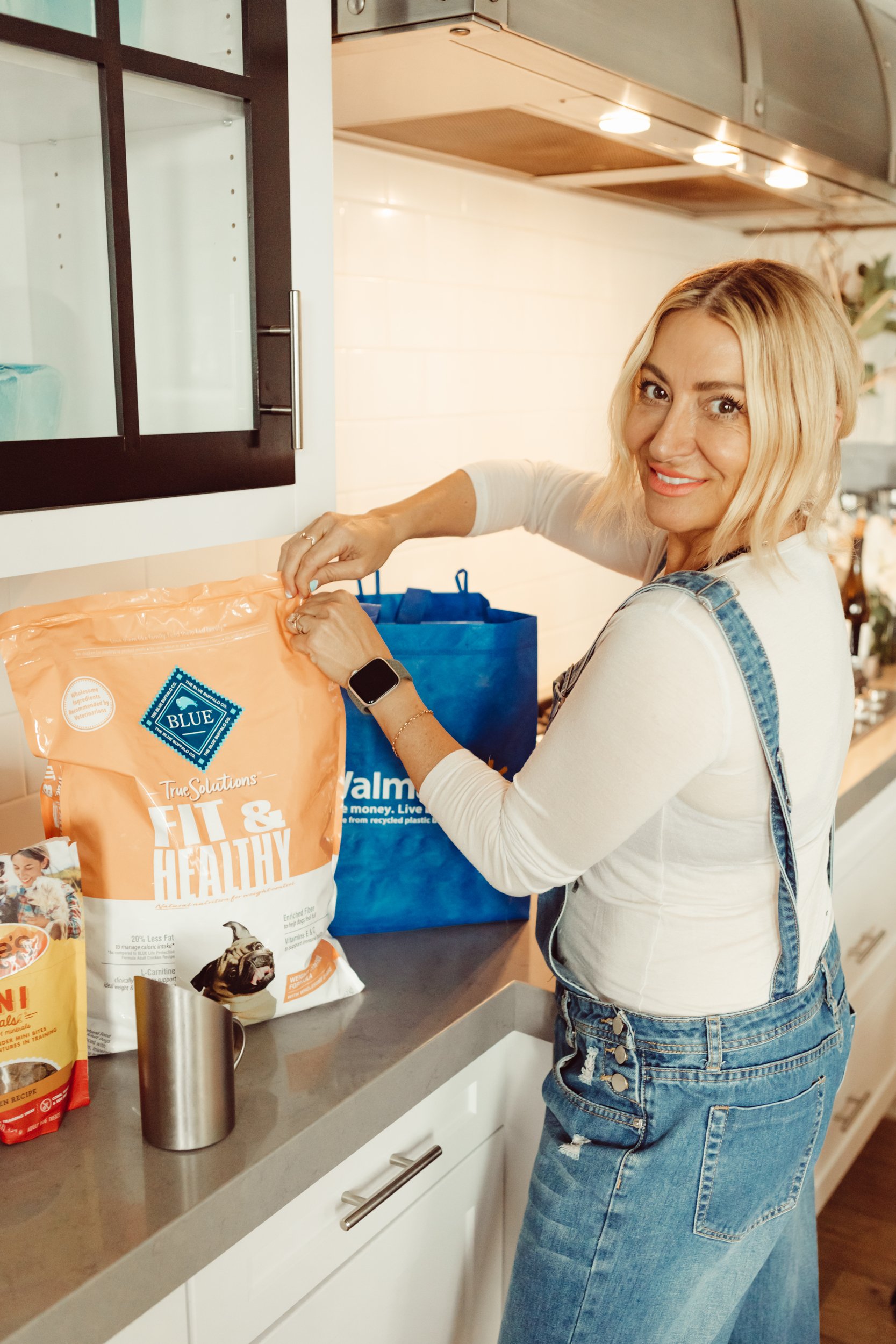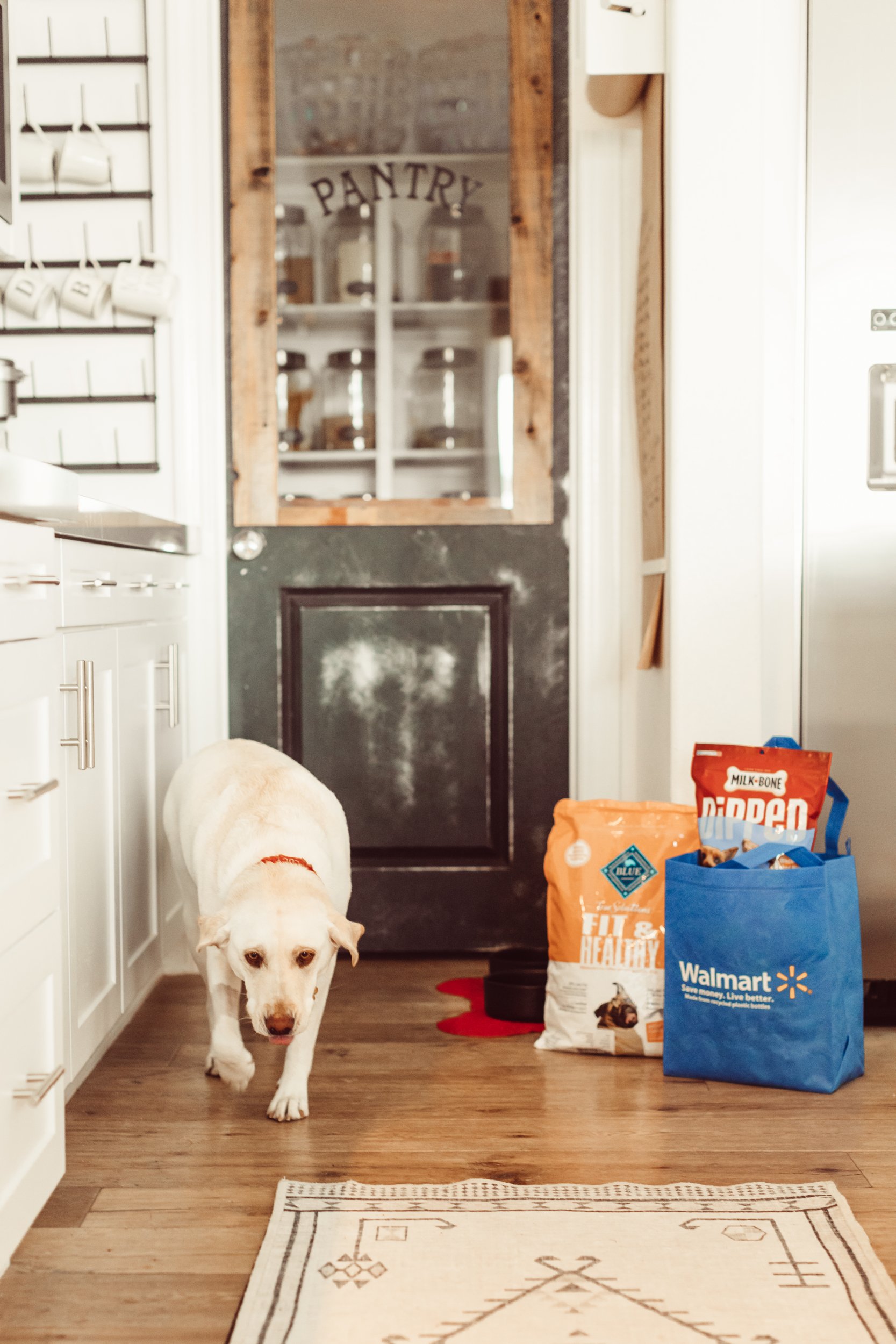 Show-Stopping Supplements
Lastly, health is my main concern for our pups. As a longtime dog owner, I know the various risks and pains that can come up and I try to be as proactive as possible. Walmart stocks these Milk-Bone Hip & Joint chews that I love for Lucy and Mabel. They're easy chews that keep their joints working as they should. Plus, they're heart-shaped—I'm sold. Walmart makes it so easy to find the right products for your pups. They're tasty to them, affordable to you, and ensure that your happy family is in it for the long haul!
Walmart provides so many healthy options for our fur babies' active lifestyles. They always have the food and treats all made with high-quality ingredients that I'm looking for. All made with ingredients that do the furry body good! Lucy and Mabel are a part of our family and Walmart's premium pet products ensure that they continue to grow healthy and strong!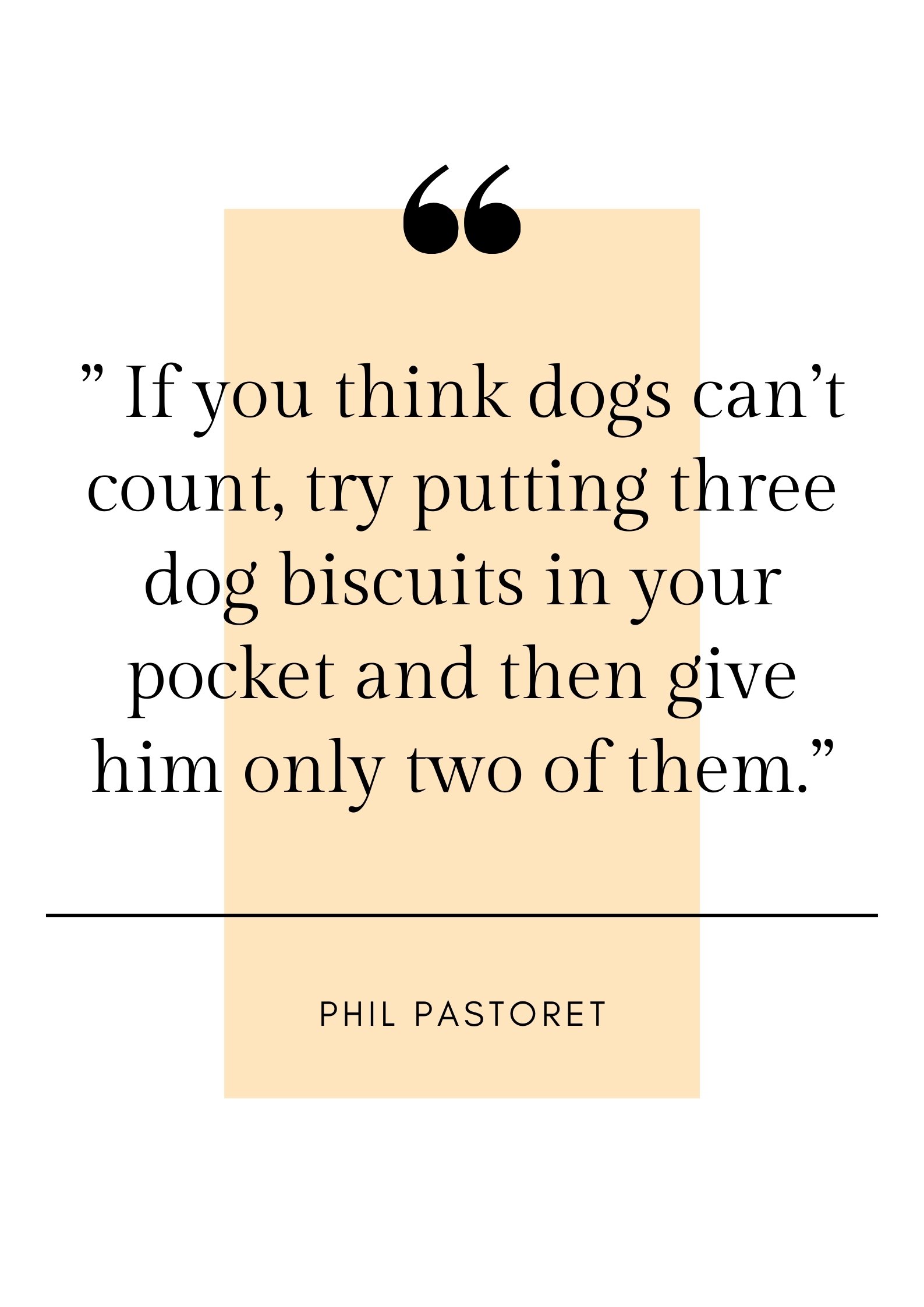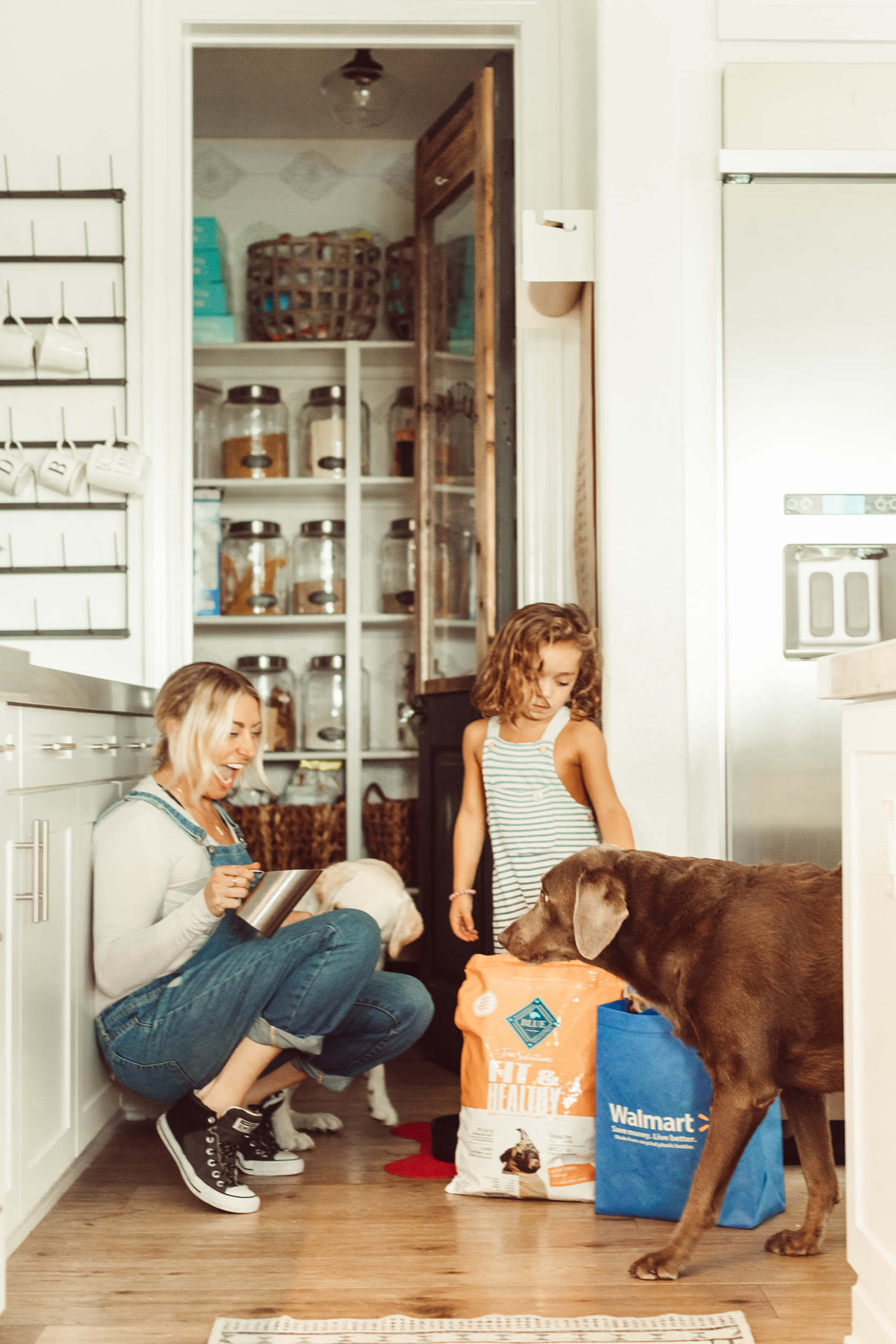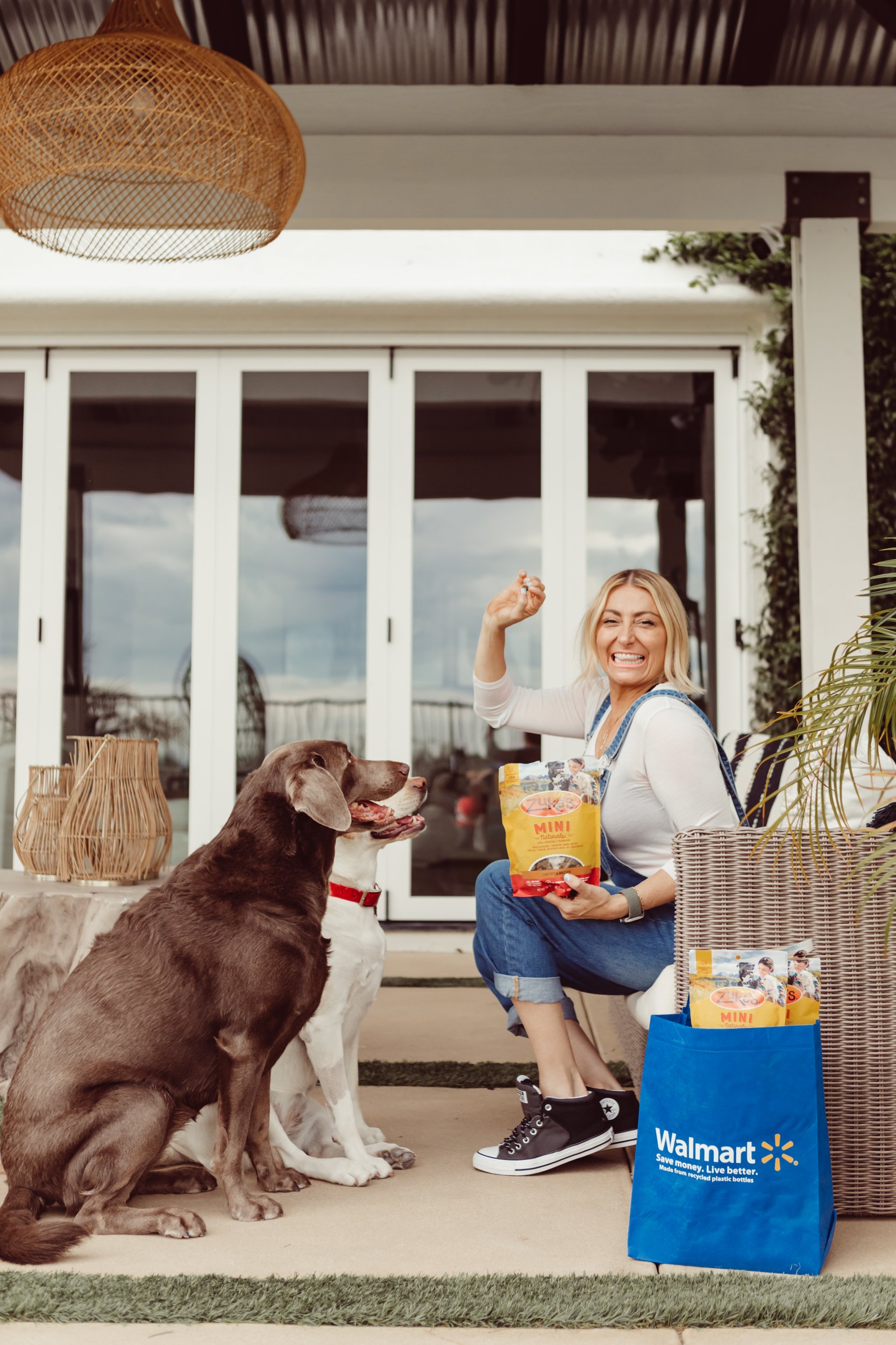 Tips for Parenting In Style...
Never boring, always awesome. Keep up to date with the latest from City Girl Gone Mom.