How to Change Your Couch Slipcovers Each Season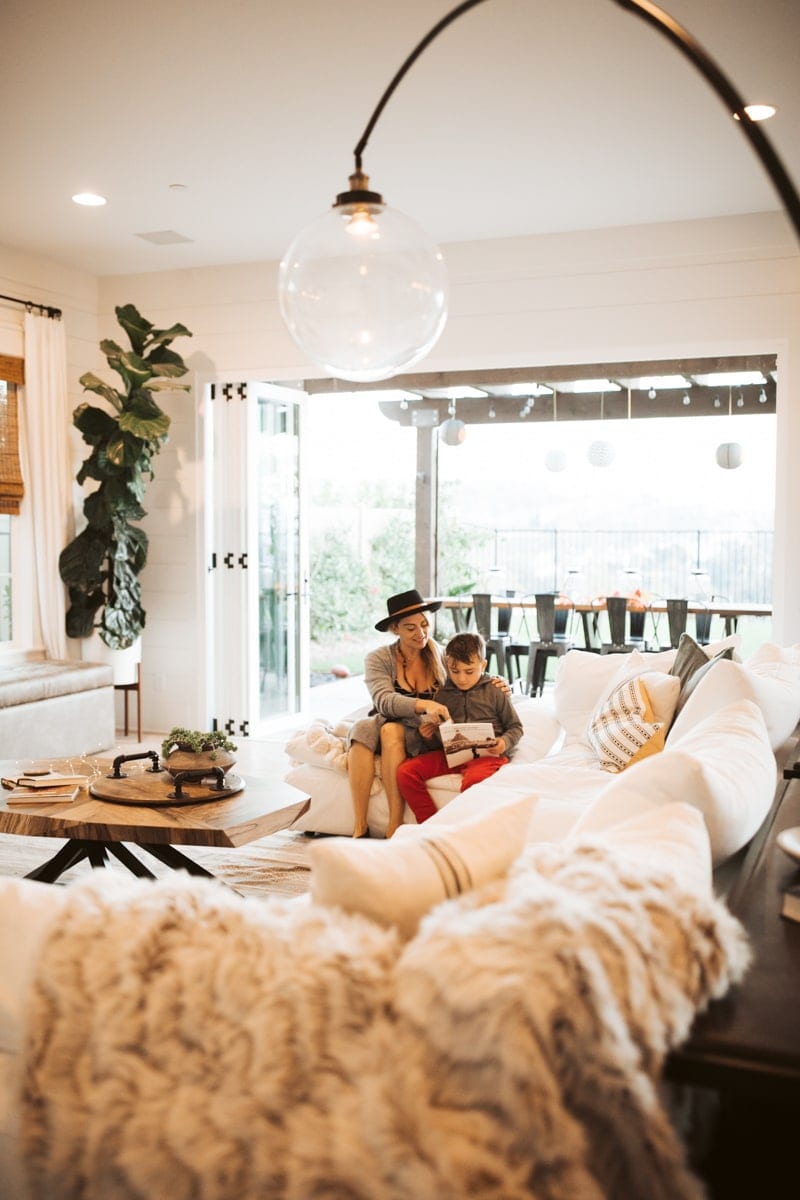 This Post Is Sponsored By Arhaus. As Always, All Opinions Are My Own. Thank You For Sponsoring CityGirlGoneMom.
How to Change Your Couch Slipcovers Each Season
As much as I have an eye for design, I also do my best to have an eye for trends. Furnishing our living room has been one of my greatest design challenges and I want to keep it at the top of its game, whether that means adjusting it as the trends evolve or as the seasons change. I've thought a lot about what I might be able to swap out— the lamp, the rug, some photo frames—but replacing all of the little things adds up. Instead of thinking small, I had to think big and what's bigger than our couch? Changing up the couch slipcover is an easy solution to keeping the living room looking new while adding a fun update to my home decor each season.
---
According to Greek legend, autumn begins when Persephone returns to Hades in the underworld. Heartbroken, her mother, the goddess of grain and harvest, allows the crops on Earth to die until her daughter returns in the spring.
---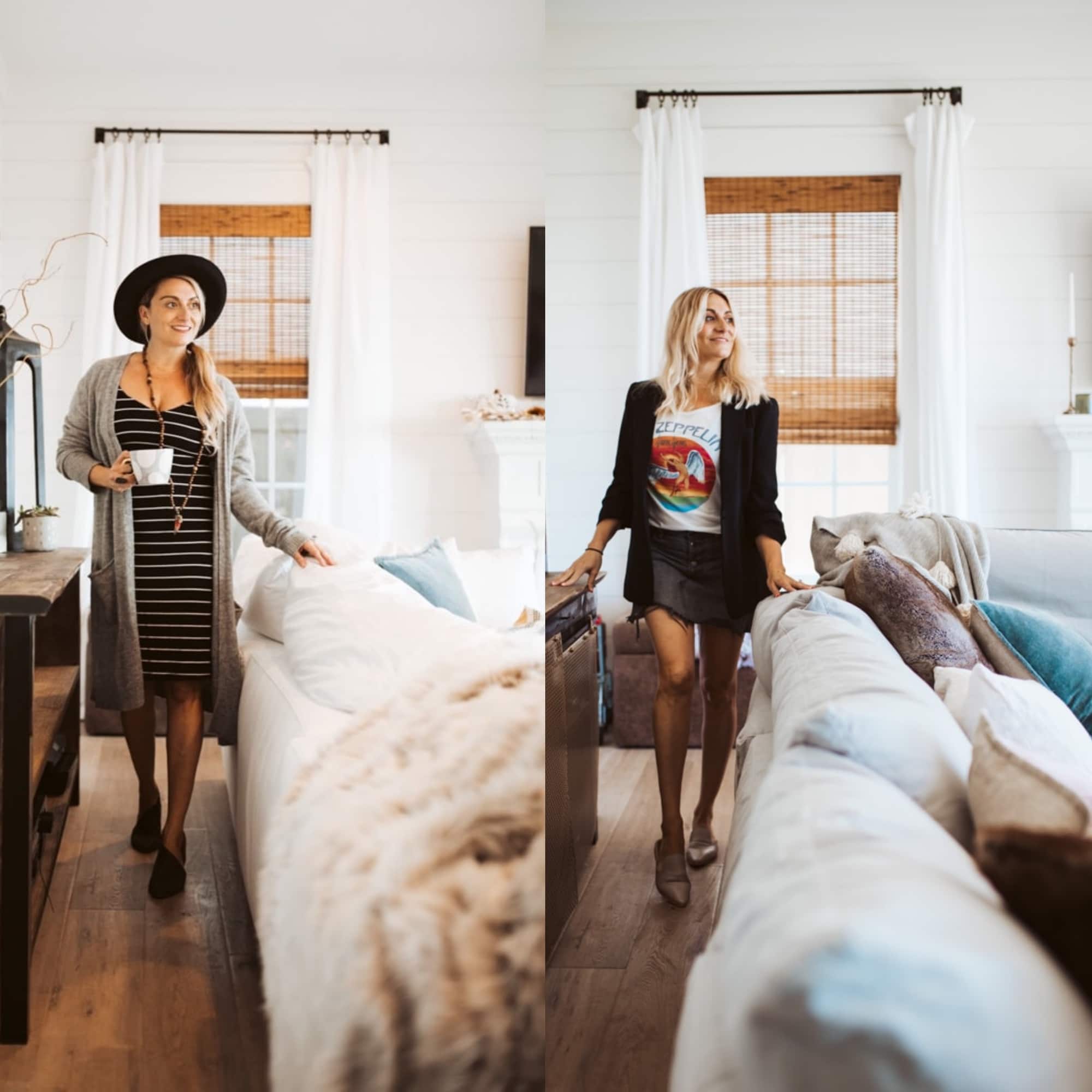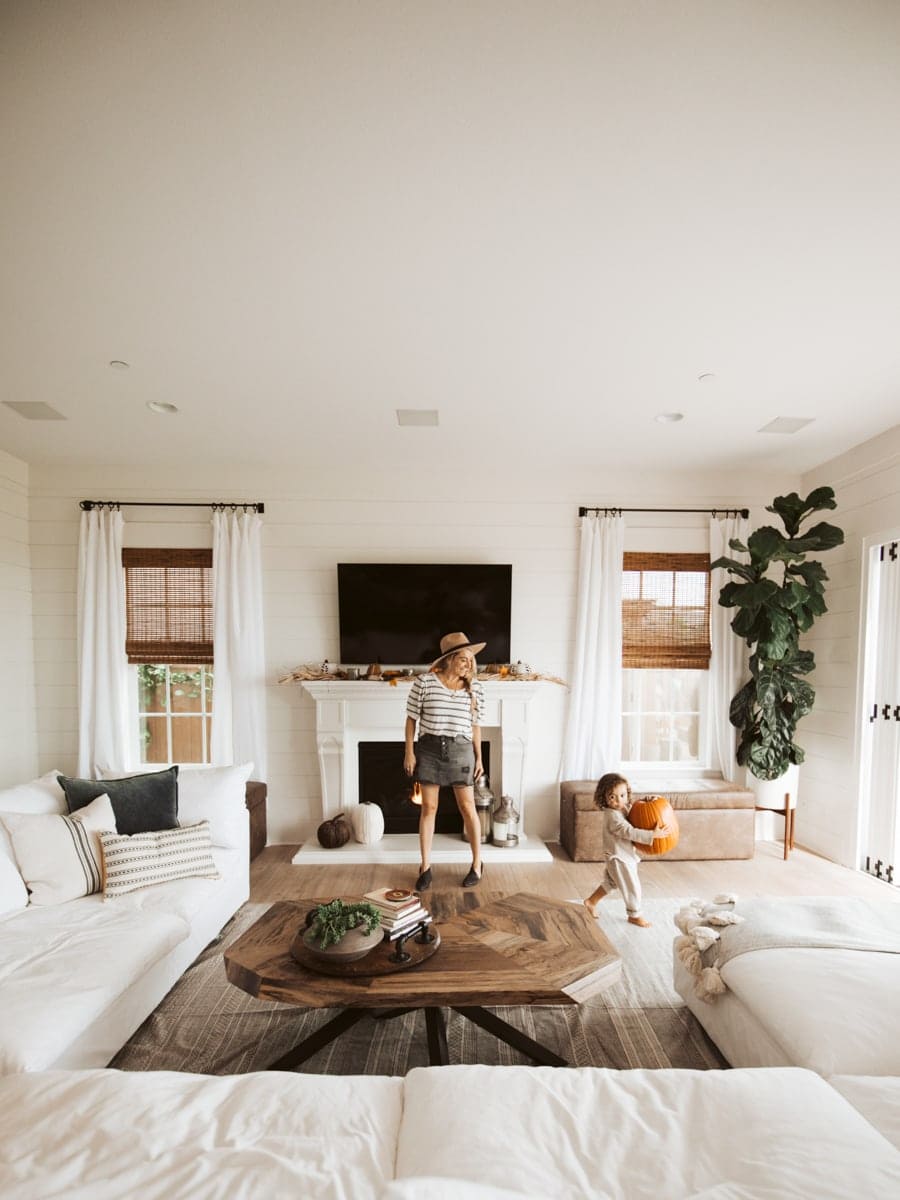 Can't Choose a Color?
Whether or not you picked a neutral color for your couch, it's still easy to change it up. With Arhaus' slipcovers, you're free to sway across the color spectrum. If spring is here and you're ready to make the house feel light and airy, choose a lighter tone to make the room brighter. I opt for a bright white couch cover in the warmer seasons. When the holidays roll around, play around with a little Christmas spirit! Try darker tones to make your living room feel cozy and inviting. Plus, it makes the perfect spot for your kids to wait up until Santa comes. I love to change between my white and gray couch slipcovers depending on how I want my living room to feel each season.

November is Upholstery Month! This means:
– Save up to 40% on upholstery
– Purchase a Sofa or Sectional, Get 50% Off a Regular Price Rug
– SAME AS STOCK – Custom Upholstery for No Additional Cost
– During the month of November, Arhaus will plant one tree for every purchase, in partnership with American Forests! These specific trees are going to help restore fire-damaged areas of California.
---
According to NASA, autumn is "aurora season." Geomagnetic storms are about twice as frequent as the annual average during the fall.
---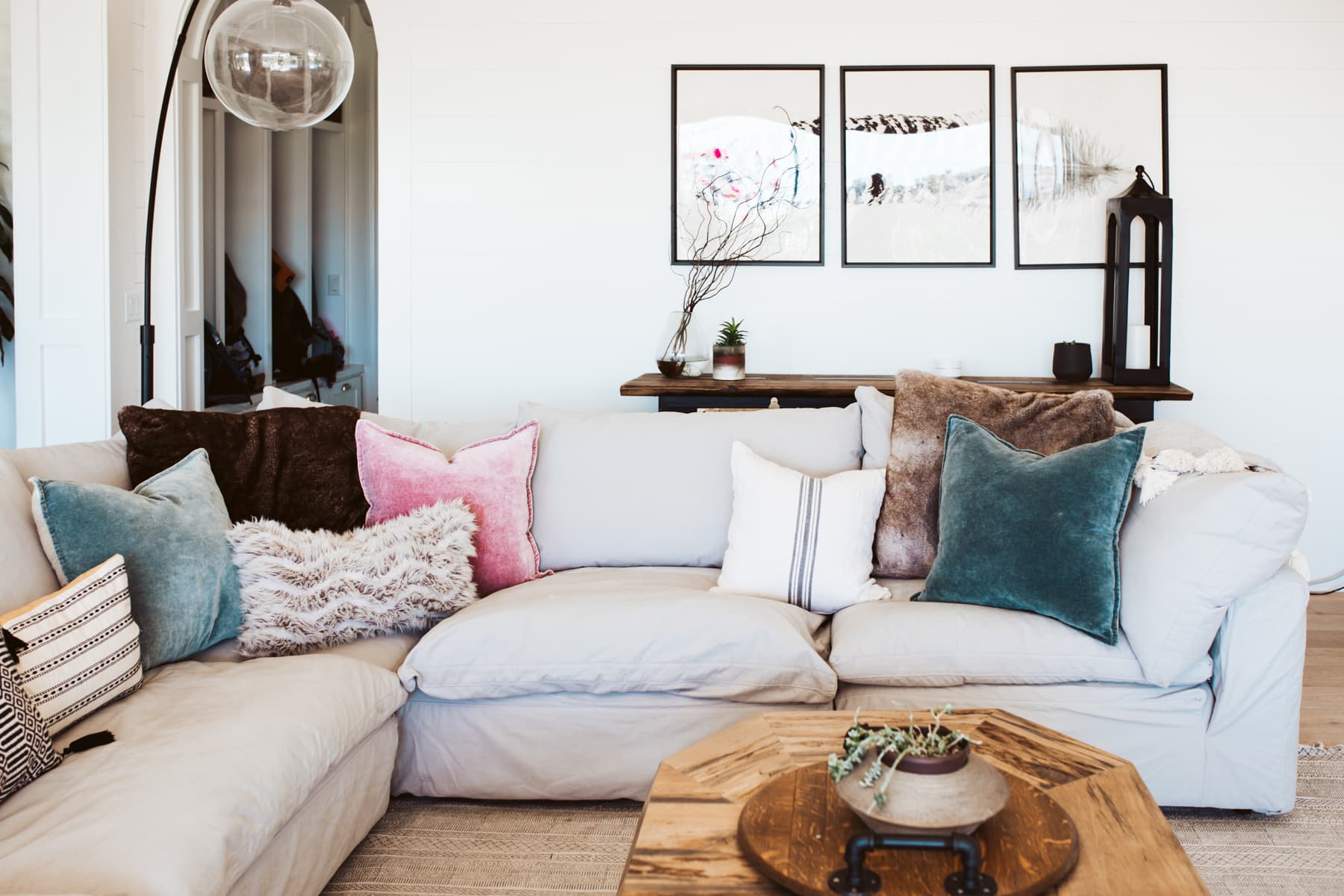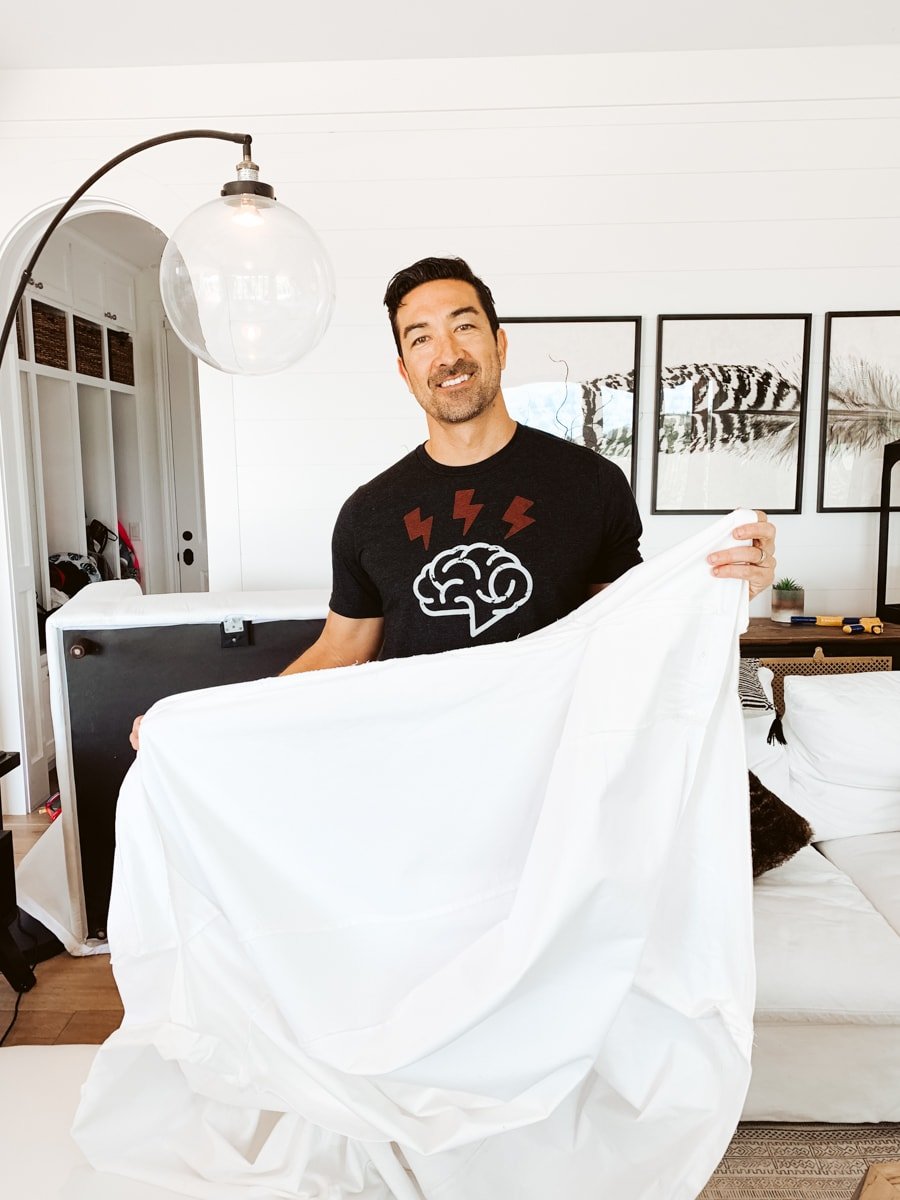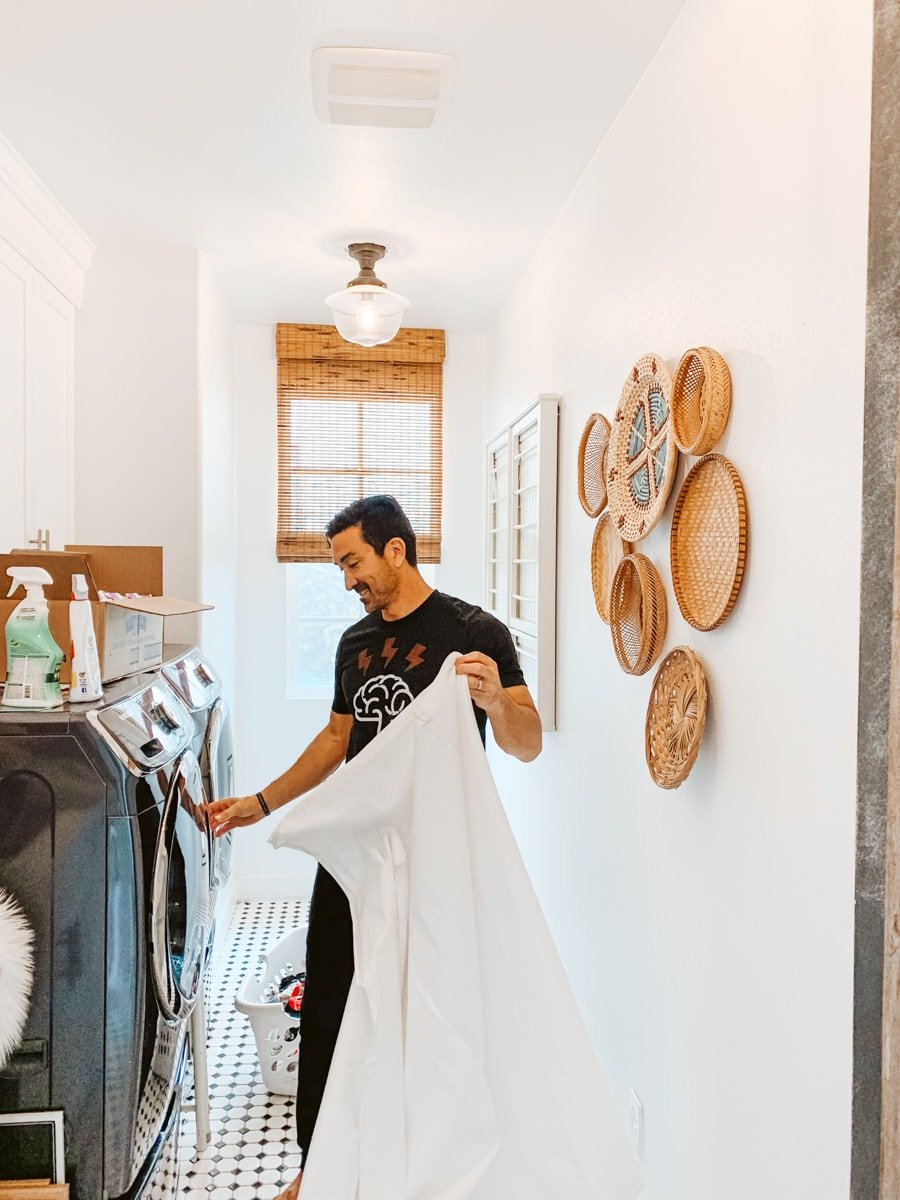 Sit Pretty and Stay Comfy
The best part about slipcovers is you're not actually replacing your comfortable, worn-in couch. You can keep that joyous feeling of sitting on your special spot on the couch that now fits your butt like a glove and still have something new (and super clean!) in your living room. Next time you have guests over, don't be surprised if they ask you if you got a new couch.

---
While Americans typically use the word "fall," the British use the word "autumn." Both terms date around the 16th century. But before these terms, the period was called "harvest."
---



Have Fun With It
If you're new to the design game or even if you've got your aesthetic down, slipcovers are a great way to introduce new textures and patterns into your home without fully committing to it! Check out Arhaus' complimentary design services if you need a little extra help finding what works for you. But if you feel ready to get out of your comfort zone, toss a ripple-textured or striped slipcover onto your couch and see what it does for the room. You may surprise yourself!