Soon the kids will be done with school, the family will be in town, and your pantry will bursting with cans of pumpkin pie filling and Campbell's cream of mushroom soup. Thanksgiving is almost here! It's a time for family and friends and spending some quality time with the ones you love, including your little ones!
This holiday is the perfect time to encourage gratitude, giving, and spending some quality time crafting together as a family. And with just a little glue, glitter, and paint, these fun projects will help you teach them about this historic holiday and how to be thankful for all they have. (Plus it keeps them out of the kitchen when you have a turkey, pie, and hot sides cooking on the oven.) So if you're looking for a few creative and unique ideas, no worries, we've got you covered! You and your kids will have a blast making these awesome Thanksgiving craft projects!
---
Your favorite sides likely weren't served at the first Thanksgiving. Cranberry sauce wasn't invented until 50 years after the first feast and sweet potatoes were just starting to make an appearance in America.
---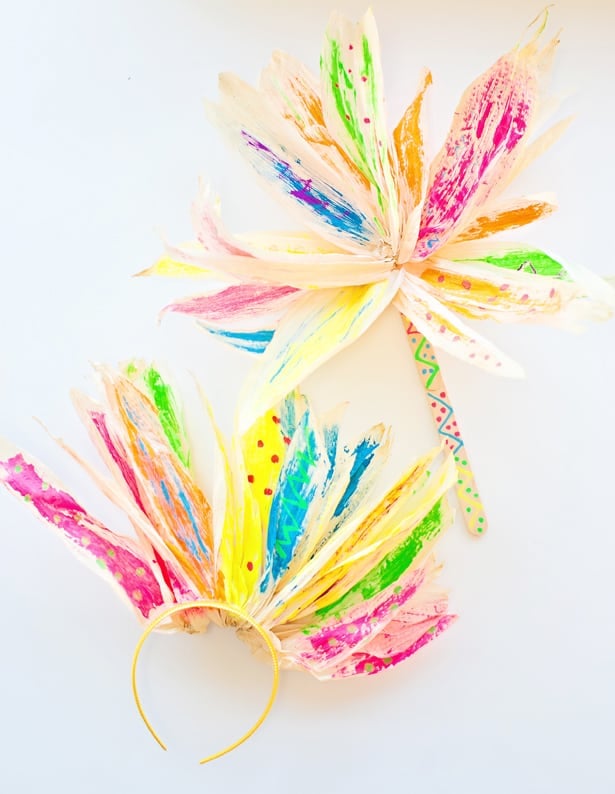 Turning Scraps Into Art
Flower decor and fun headbands are just a couple of creations you can make with corn husks. If you participate in a corn harvest at your local fall festival, you should be able to find plenty of fallen corn remnants. Corn husk painting is an easy and unique crafting project that requires minimal materials. Check out the tutorial on Hello, Wonderful to see how your kids can make fun, colorful flowers of their own!
---
Breaking turkey wishbones to grant secret wishes wasn't an American invention. The tradition was inherited from the British, who got it from the Romans, who adopted it from the Etruscans who believed that birds had oracle powers.
---

Gobble Gobble
You can keep your kids entertained for hours on end with a turkey puppet crafting experience that can turn into endless puppet show fun! These turkey pals are just too cute and make the perfect fall craft to do as a group. See how they make these adorable little turkey buddies over on No Time For Flash Cards.

Have you listened to my podcast? Check out The Mom Confidential!

Embracing the Holiday
A few pipe cleaners and beads always allow for a fun Thanksgiving craft project for kids. Your littles will have a blast turning these simple items into an ear of corn. This beaded corn craft is especially great to do after your kids have learned about the history of Thanksgiving. Follow the step-by-step instructions on Cutesy Crafts.
---
The first Macy's Thanksgiving Day Parade in New York took place in 1914, when Macy's used monkeys, bears, camels, and elephants, all borrowed from the Central Park Zoo instead of floats and balloons.
---

The Flying Turkey
Get ready to decorate the kids' table with these turkey balloons that you can tie to each of the kids' seats during dinner! As Design Improvised proves, you can't go wrong with balloons, and any table decor with googly eyes is bound to be a hit with all the kiddos.


What Are You Grateful For?
To give older kids a project full of meaning and value, try gratitude bracelet making. Not only can they wear these out and about, but they'll also enjoy creating bracelets by choosing beads representing what they're thankful for, putting time into thinking about what matters most. Check out this super simple, but very meaningful DIY at Sugar and Charm.
---
In 1939, Franklin Roosevelt changed the date of Thanksgiving from the fourth Thursday in November to the third. It was an attempt to lift the economy during the Great Depression. He hoped the extra week would give people more time to shop for Christmas. But it was so confusing and caused such a public outcry that two years later Congress ditched the new policy.
---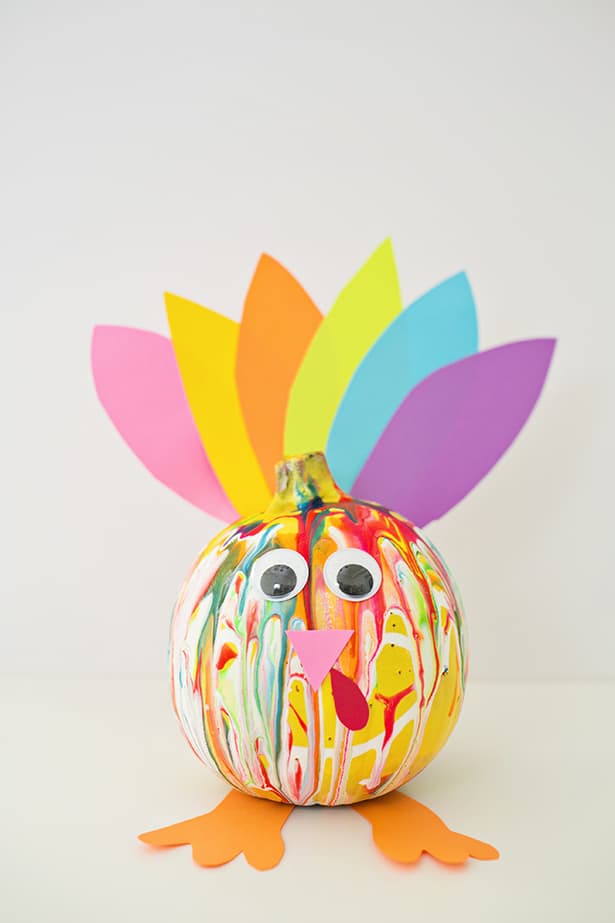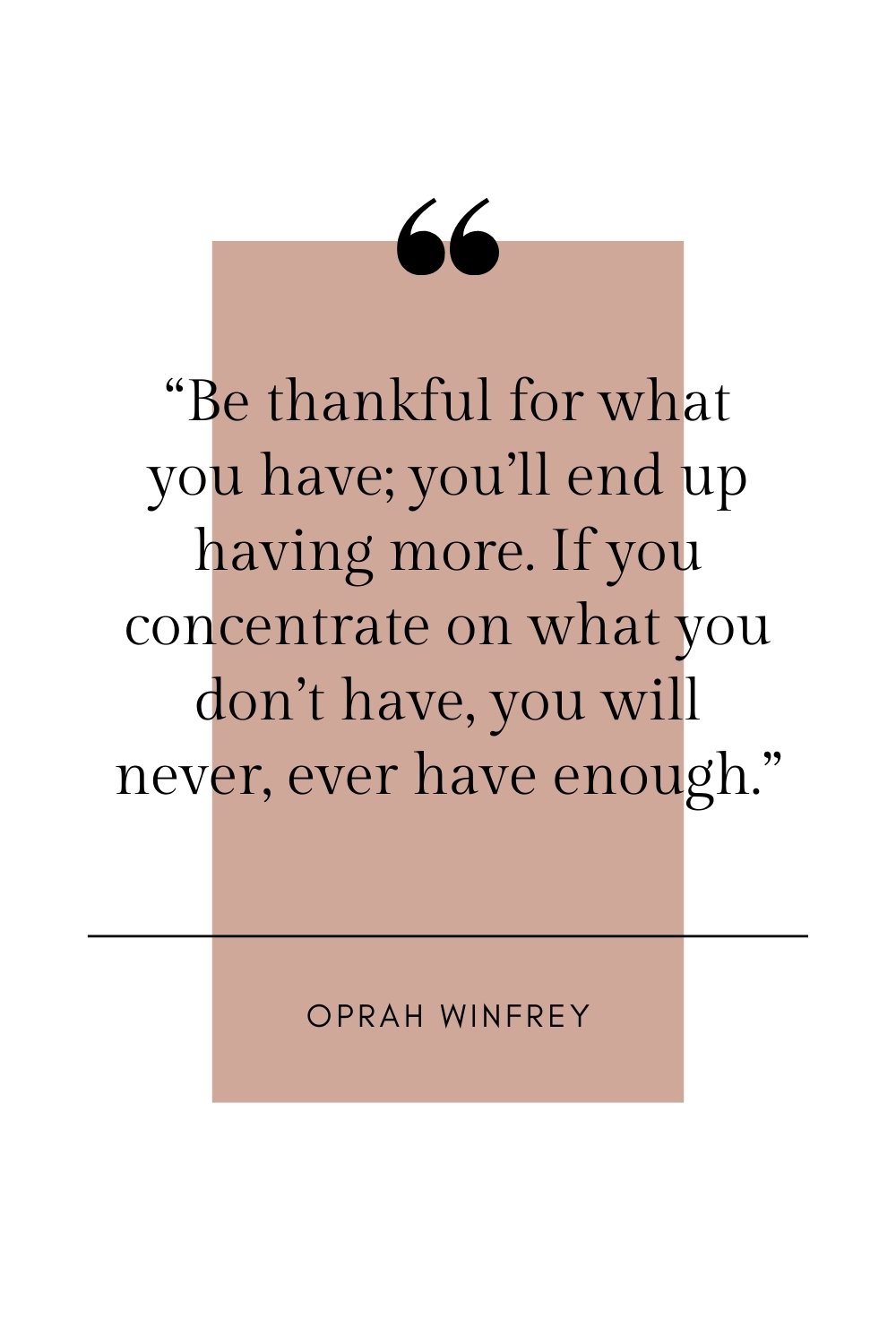 It's a Paint Party!
Put old pumpkins to good use! Turn those leftover Halloween pumpkins that are still in decent condition into colorful, squeeze paint pumpkin turkeys. This craft is super fun, easy peasy, and makes for vibrant decor! See Hello, Wonderful's easy instructions then make enough to decorate the kids' table this Thanksgiving!
---
According to the U.S. Census Bureau, Minnesota is the top turkey-producing state in America, with about 49 million produced annually. Just six states—Minnesota, North Carolina, Arkansas, Virginia, Missouri, and Indiana—produce two-thirds of the birds raised in the United States.
---

Turkey In the Wind
If these goofy gobblers don't give you a laugh, nothing will! Use your empty cans of green beans and pumpkin puree to make these stinkin' adorable turkey windsocks. They are the simplest Thanksgiving crafts for kids to make and they add a great festive touch to hang up either inside or outdoors. Follow the easy instructions on Happiness is Homemade.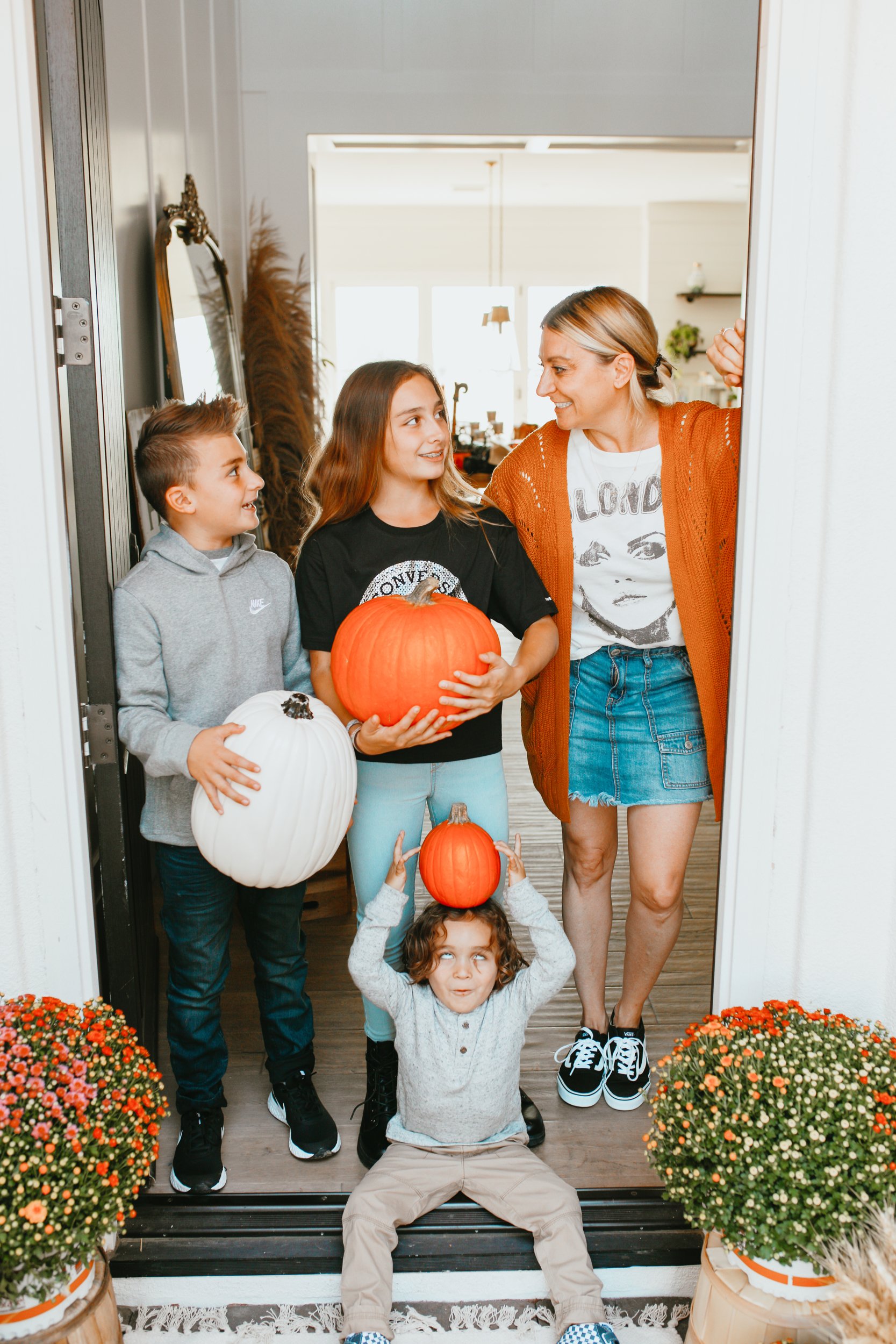 Tips for Parenting In Style...
Never boring, always awesome. Keep up to date with the latest from City Girl Gone Mom.