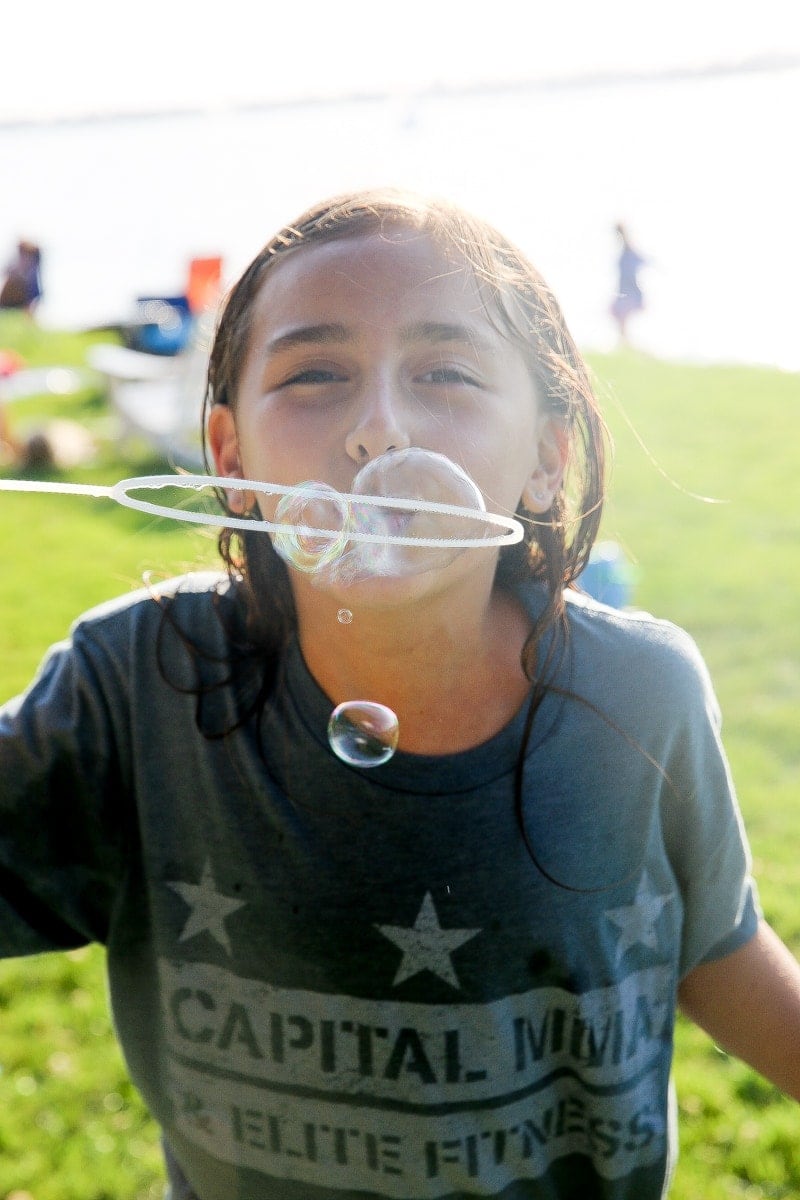 I'm proud to take part as a blogging ambassador with the CHPA (Consumer Healthcare Products Association) Educational Foundation and KnowYourOTCs.org.  This is a Sponsored Post!  While I Have Received Compensation From The CHPA Educational Foundation, All Opinions Are My Own.
Barbeque's, bubbles, sunshine and s'mores. That's summer in a nutshell for the Schaffer Six. With new explorations and lots of family travel and visitors this summer, I've made it my mission to be prepared for the summer mishap before it happens. With a new set of soul stretching adventures for our active and fearless family, I'm ready to take on bug bites and boo boos like nobody's business.
From the roaring rapids of Colorado, to the pristine bay of San Diego, our kids are exploring some old and new terrain this year. While some of my kids are magnets for mosquitoes, my others get cuts and scrapes running wild and free. As their mom, I need to be prepared for common ailments that can arise during these exploratory summer months.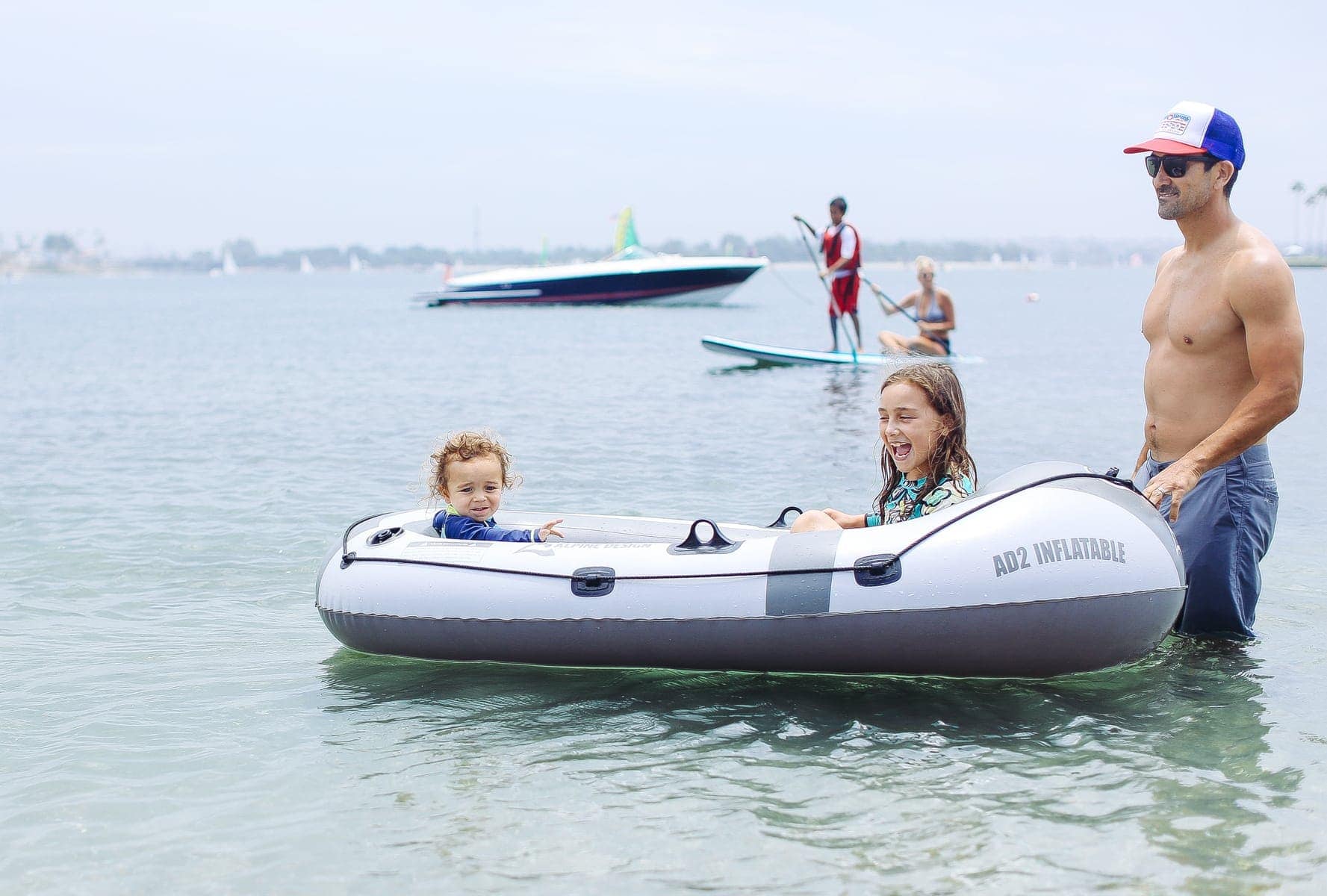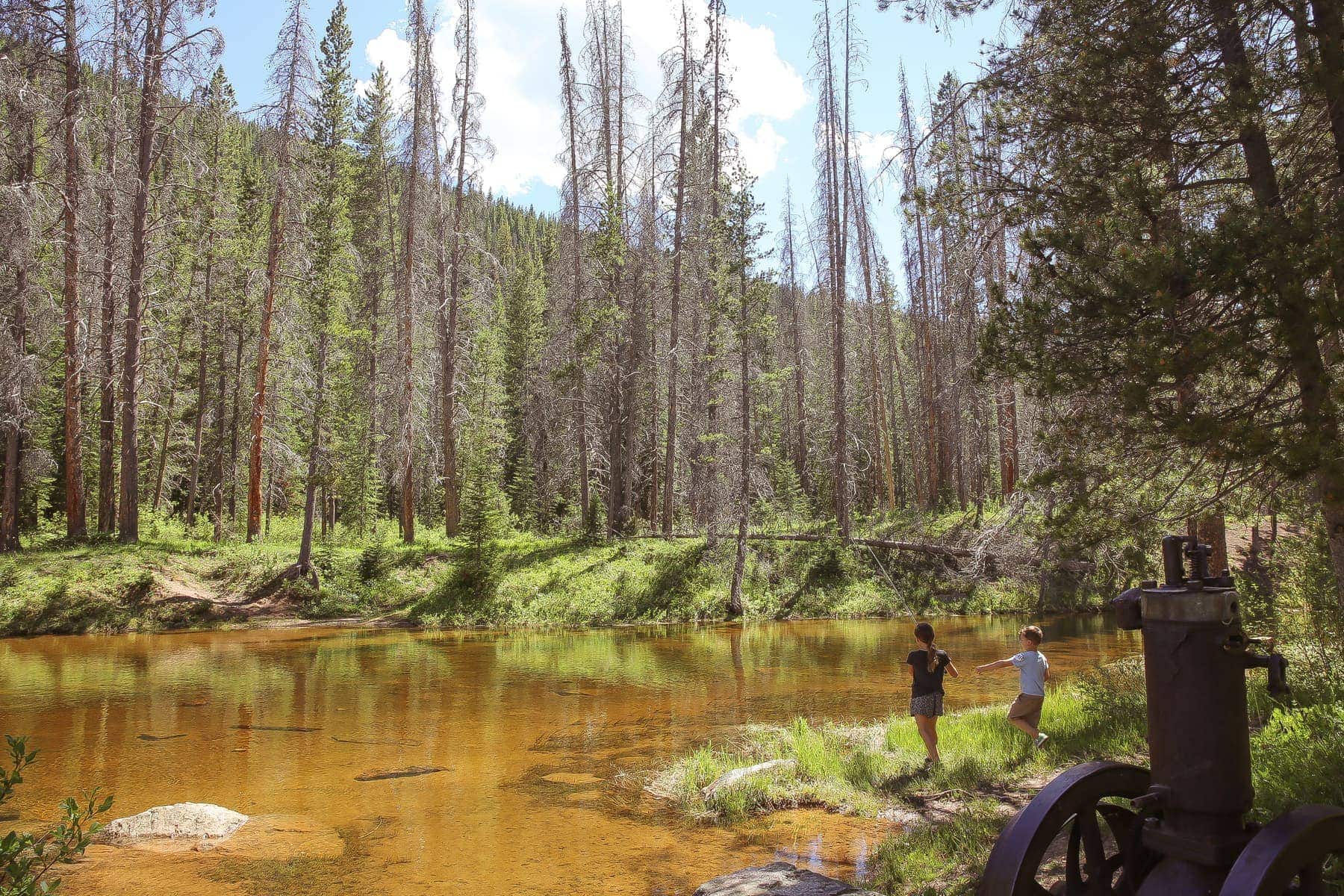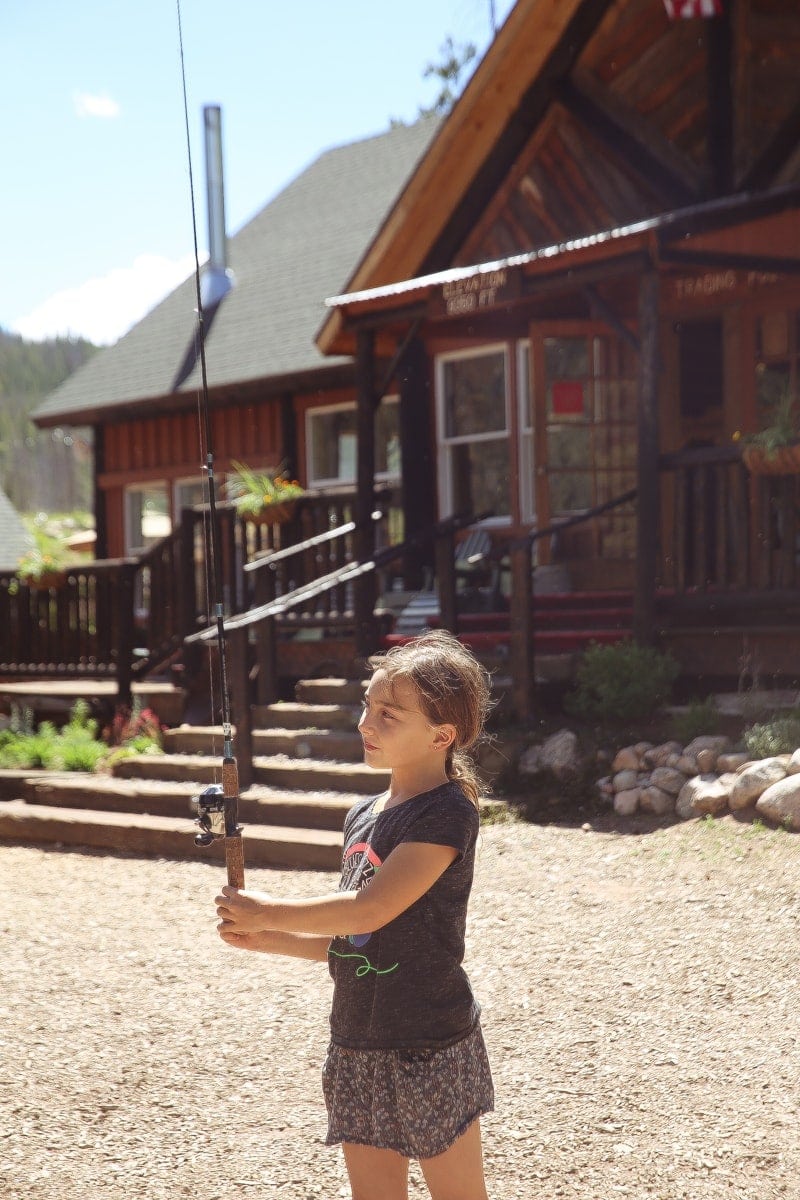 How To Prepare For & Prevent Bug Bites
Dr. Wendy Sue Swanson of Seattle Mama Doc created a video with three tips for summer safety. She recommends finding an EPA registered insect repellent, and keeping it away from a child's eyes, mouth and nose. Know Your OTC's is the one resource every parent should know about, and for the ultimate convenience, I recommend saving it right on your desktop. The information provided on skin protectants addresses several common skin issues including insect bites.
While some skin protectants are designed to temporarily protect minor cuts, scrapes, or burns, others help to relieve skin itching from rashes and insect bites. These over-the-counter skin protectants help seal the affected area to keep dirt and germs out. Dr. Swanson notes that if you or your child has a strong reaction to bug bites, you/they may be more susceptible to allergic reactions, which could last for days. In this case, it's safe to use anti-allergy meds (diphenhydramine) for itchiness from bites, and recommended to use over-the-counter hydrocortisone cream/ointment on bites that aren't scratched open.
3 Tips For Kids Who Can't Stop Scratching
Consider OTC allergy medicines (aka diphenhydramine)
Use an emery board to soften your child's nails so that when they scratch in their sleep, they are less likely to break the skin because their nails are soft
Cover up bites that drive kids crazy with band-aids or clothing as a cue for them not to scratch (the cycle of scratching and itching can go on and on — avoiding the scratch helps them calm down).
Prevention Is Key
With a love for s'mores and glampouts, whether in our own yard, or in the wilderness, staying outside after the sun goes down has become the summer norm for our tribe. Unfortunately, these warm and starry summer nights come with unwelcome insects. With prevention top of mind, we start with long sleeves and pants to help protect the kids. Insect repellant comes next! We also give thought to where they play and what time of day, we avoid using smelly perfumes and shampoos and we check the screens on doors and windows to ensure insects don't make their way inside the house. Healthy Children, another great resource for parents has useful tips on how long different types of bug sprays last and how to teach your children bug bite prevention tips, which is especially useful for those with older kids going to sleep away camp.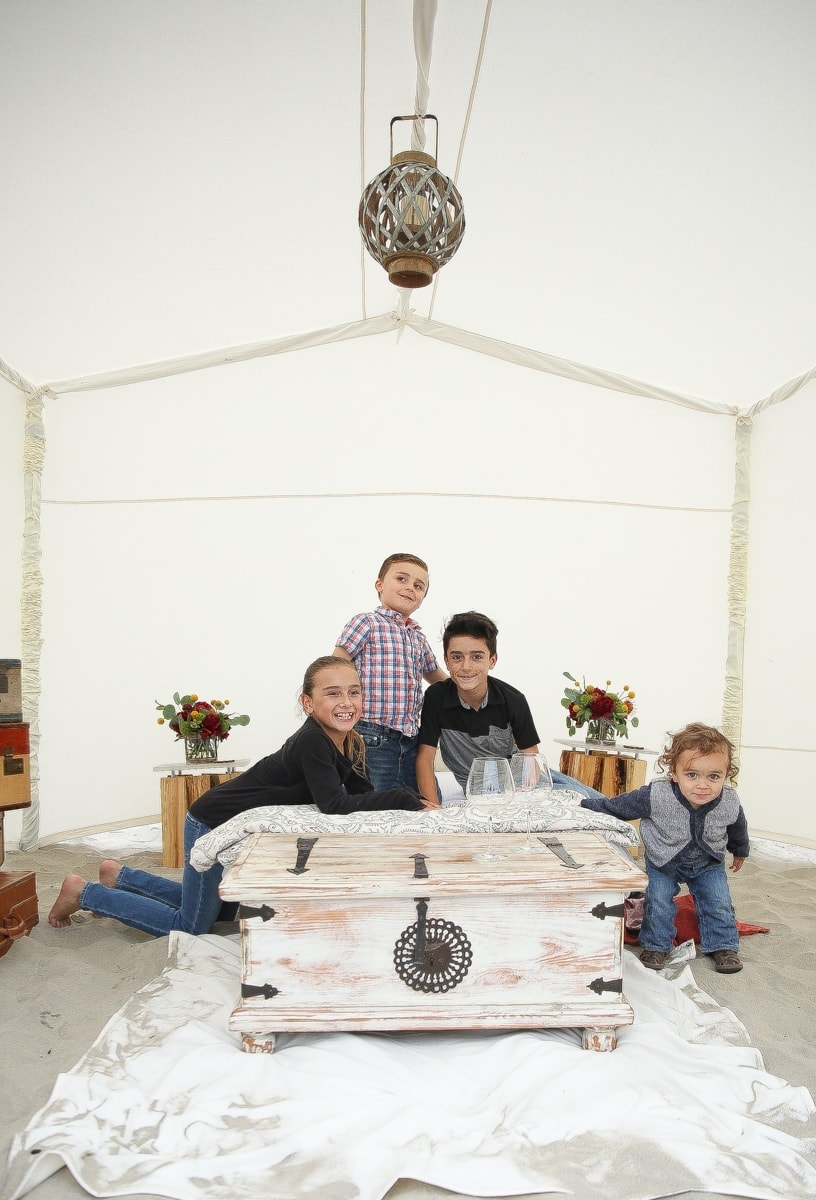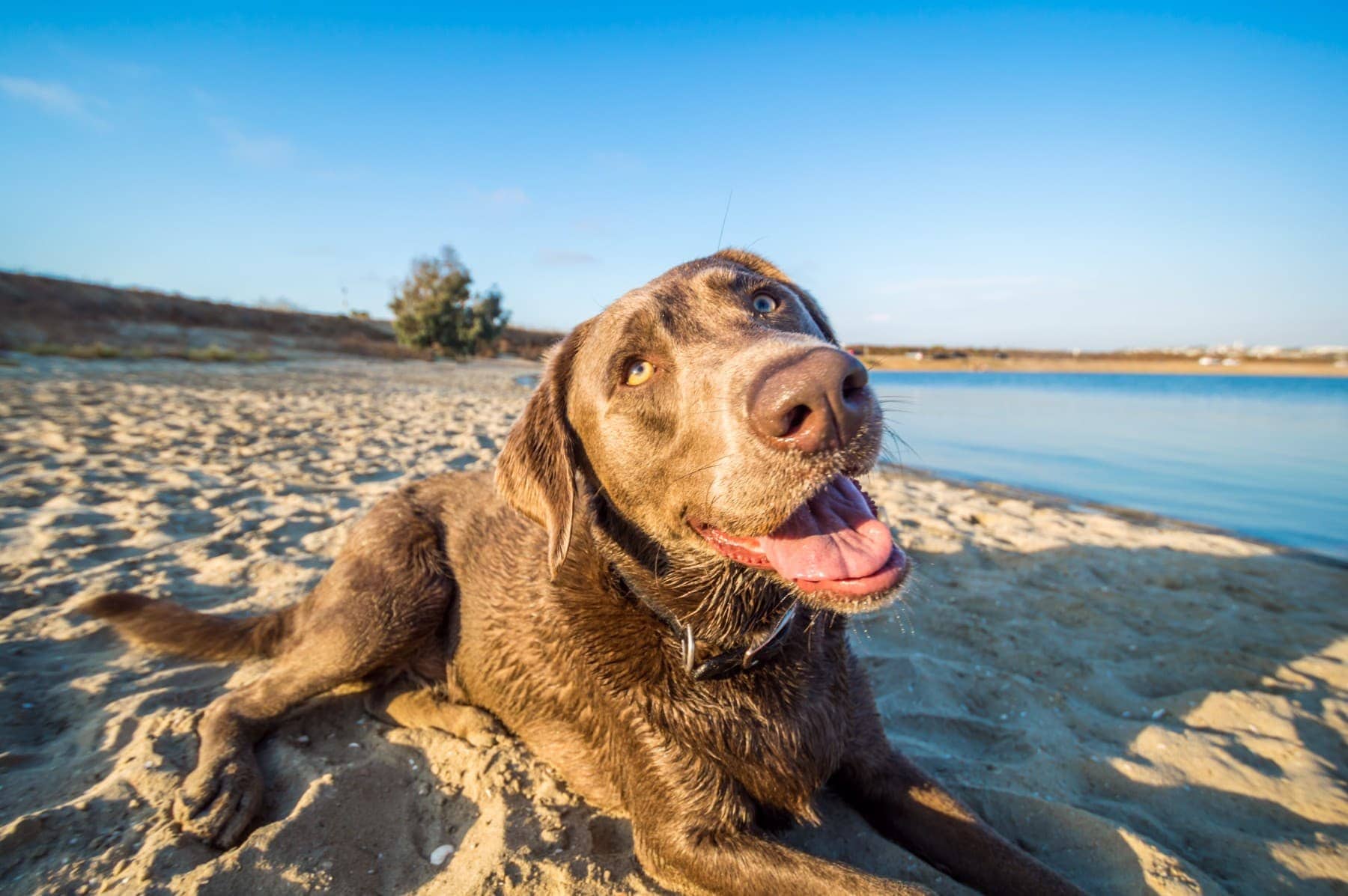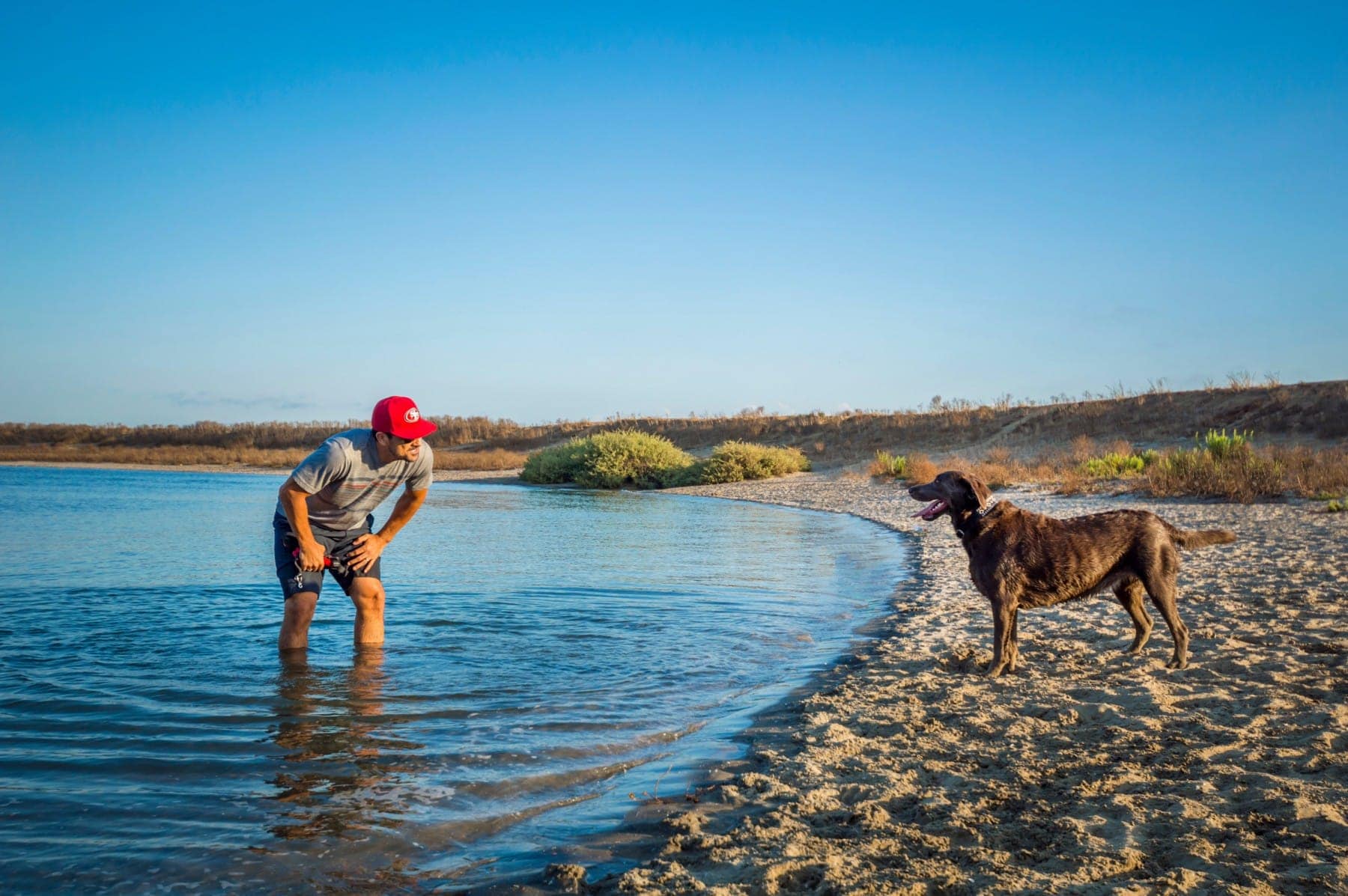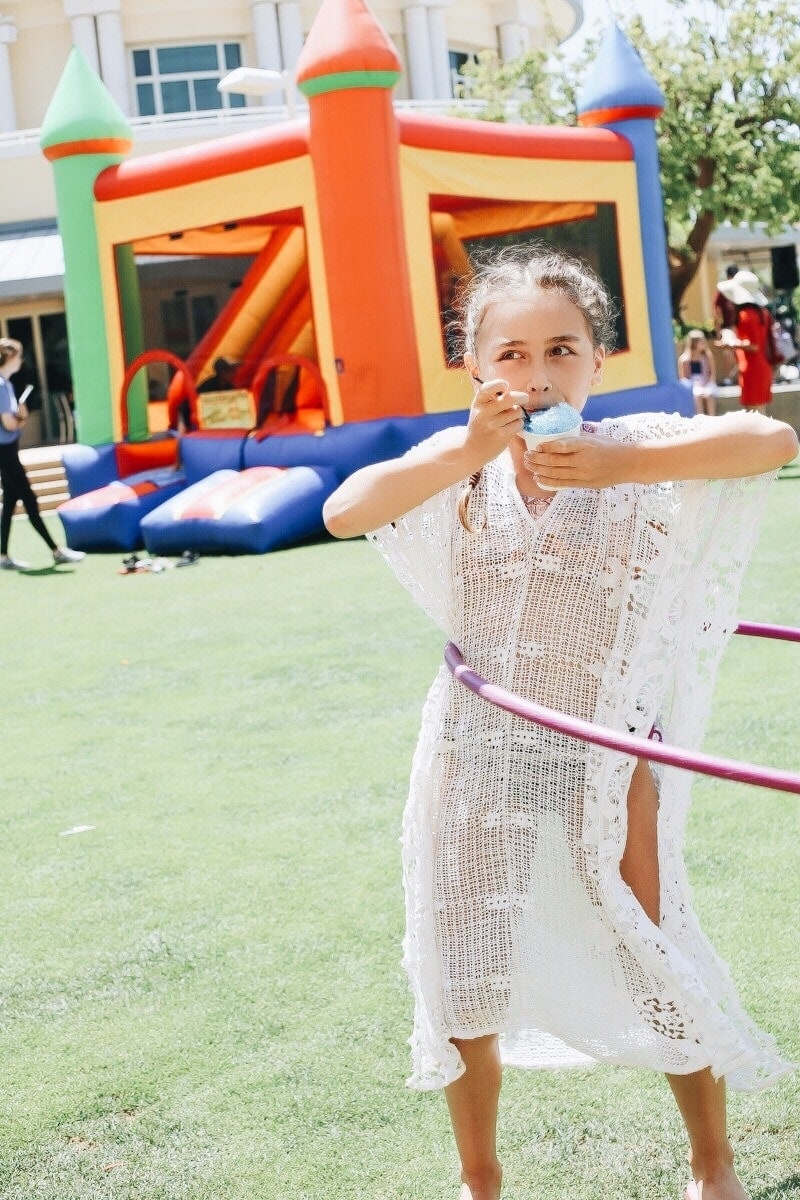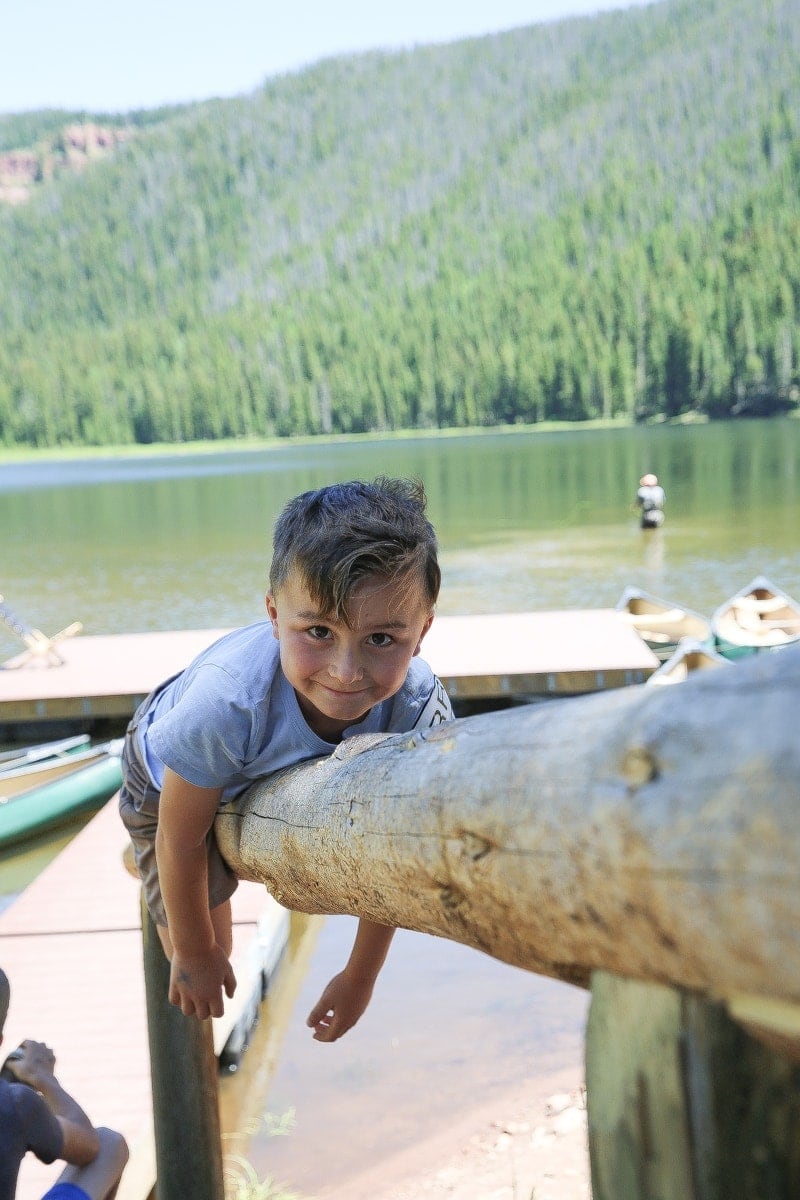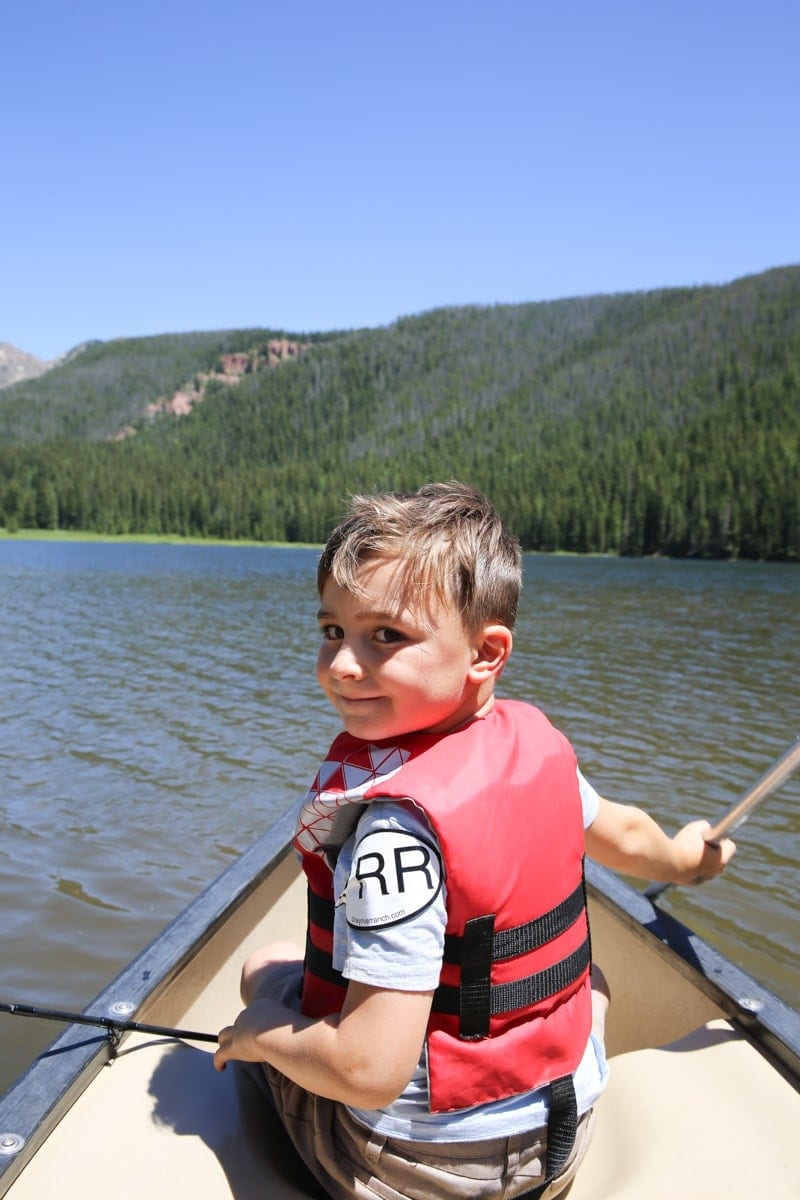 3 Tips For Parents Using Bug Repellent:
Don't use on young infants
Only apply to healthy skin and on outside of clothes
Apply bug spray 15-20 minutes before going outdoors
Cuts & Scrapes
My kids are beyond active, constantly running around like they're in the last stretch of the Amazing Race. To them, the faster they're going means the more fun they're having. As expected, this high adrenaline lifestyle makes them even more prone to cuts and scrapes. Thus, I always keep an arsenal of band-aids and topical antibiotic ointment in my home, car and in the diaper bag.
My youngest, Brody, is just shy of two years old, and all summer long his mission has been to keep up with his older siblings. As soon as he wakes up in the morning, the first thing on his mind is 'where are my brothers and sister?' And 'how can I get in on the fun'? With his newfound fearless attitude, mom's been kissing a lot of boo boos. After having four kids, I think I've finally mastered being prepared to take care of a wound and staying calm during the process. According to Dr. Swanson, running a wound under water for 30 seconds to two minutes is more than enough to clean it out. Pat it dry and put some antibiotic ointment on the wound for no more than one to three days. Cover it with a band-aid allowing a little air in it and you're good to go. If you want to use topical pain relievers, I highly suggest reading these tips from Know Your OTCs.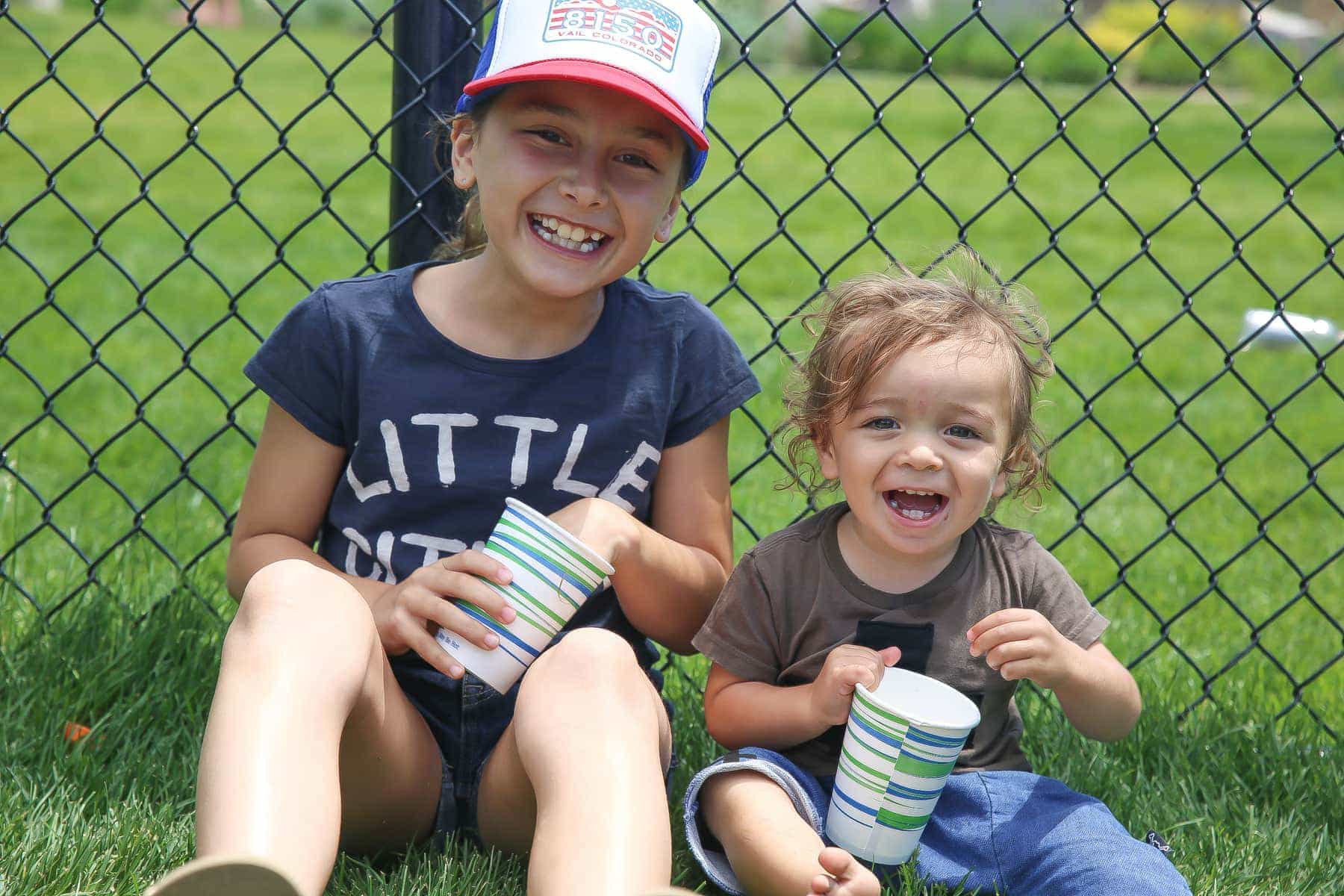 My children's imaginations inspire me every day. Their creativity is constant, and watching them play together is not only a great source of entertainment, but I can see the love they have for one another, and enjoy relishing in it all. Their explorations still seem to come with incidents, however, making me panic at times (I'm only human!). As much as I hope getting down to my little one's level to kiss a boo boo can cure it all, being prepared and remembering to take a deep breath will actually help to ease what could be a chaotic situation. I feel more in control and can let my little ones take their explorations to much greater heights with the satisfaction of knowing I'm prepared.  KnowyourOTCs.org has been an excellent resource for me, and I hope it can be for you, too.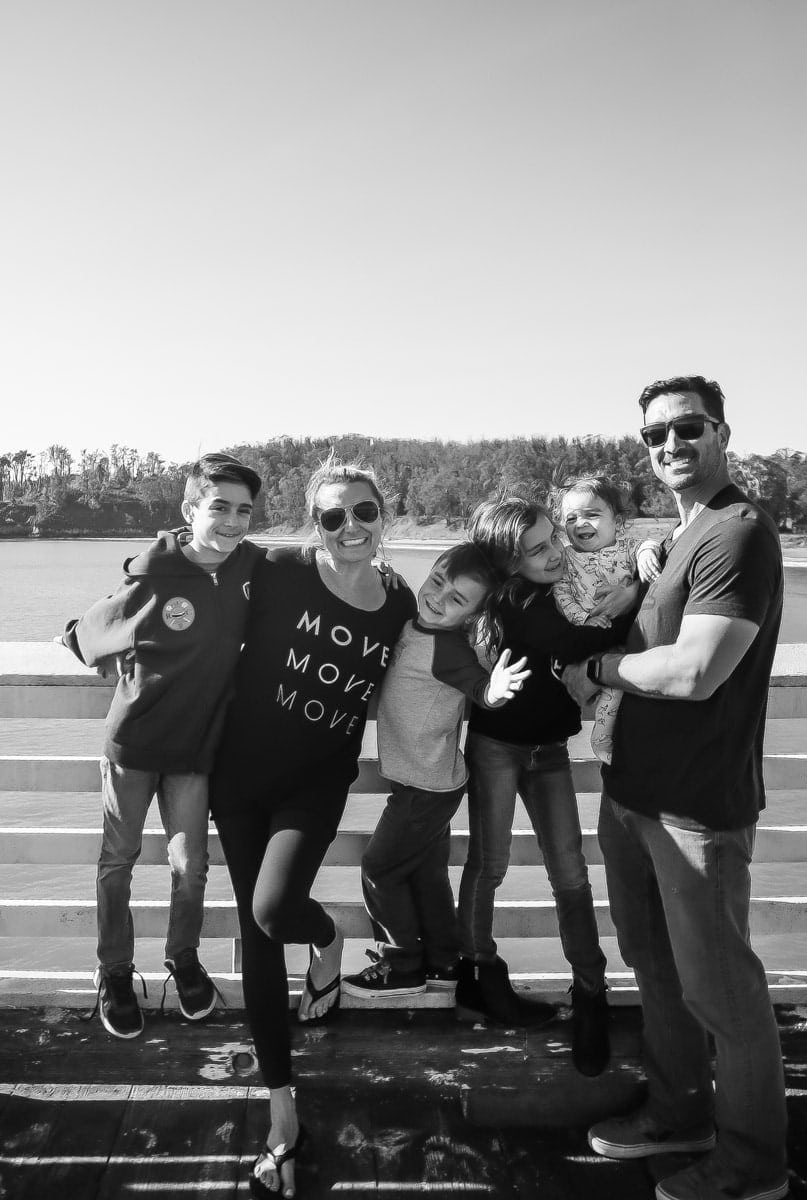 I'm proud to take part as a blogging ambassador with the CHPA (Consumer Healthcare Products Association) Educational Foundation and KnowYourOTCs.org.  This is a Sponsored Post!  While I Have Received Compensation From The CHPA Educational Foundation, All Opinions Are My Own.