This Post Is Sponsored By Under Canvas. As always, All Opinions Are My Own. Thank You For Sponsoring CityGirlGoneMom.
Missed the first couple of stops on our national park tour? You can catch up here.
Up next on our grand road trip was Yellowstone National Park. Every stop so far has truly been so memorable, but there is this intense sense of wonder and magic I always felt about Yellowstone. Call it a gut instinct, but I just knew there was something truly special about this place—when we were planning this trip, it was a must to bring my baby brother here.
I hope you feel inspired to hit the road when you read this. But beyond that, planning a trip with four kids in tow comes with some serious planning and I've got you covered. Read on to learn the ins and outs of traveling with family and planning a guide to visiting Yellowstone that will keep everyone in the family happy.
---
Yellowstone National Park is the world's first national park. It was established on March 1, 1872.
---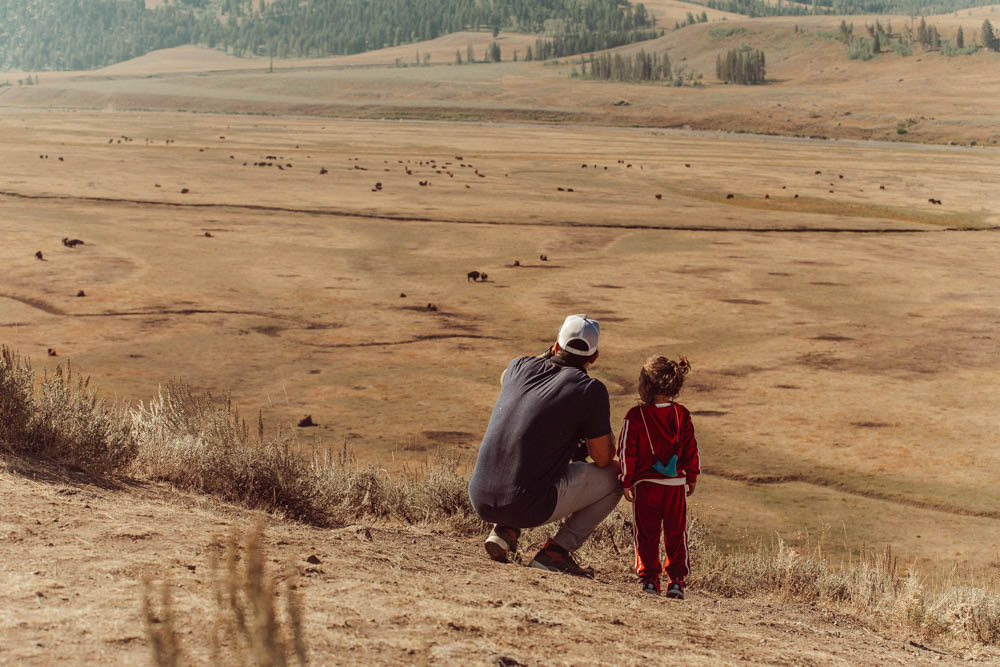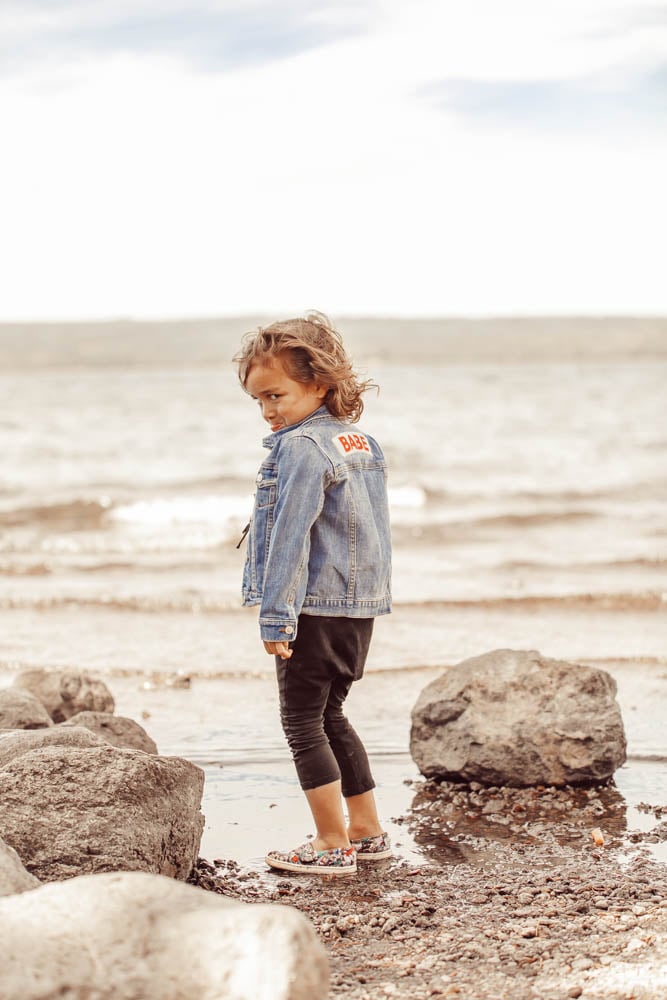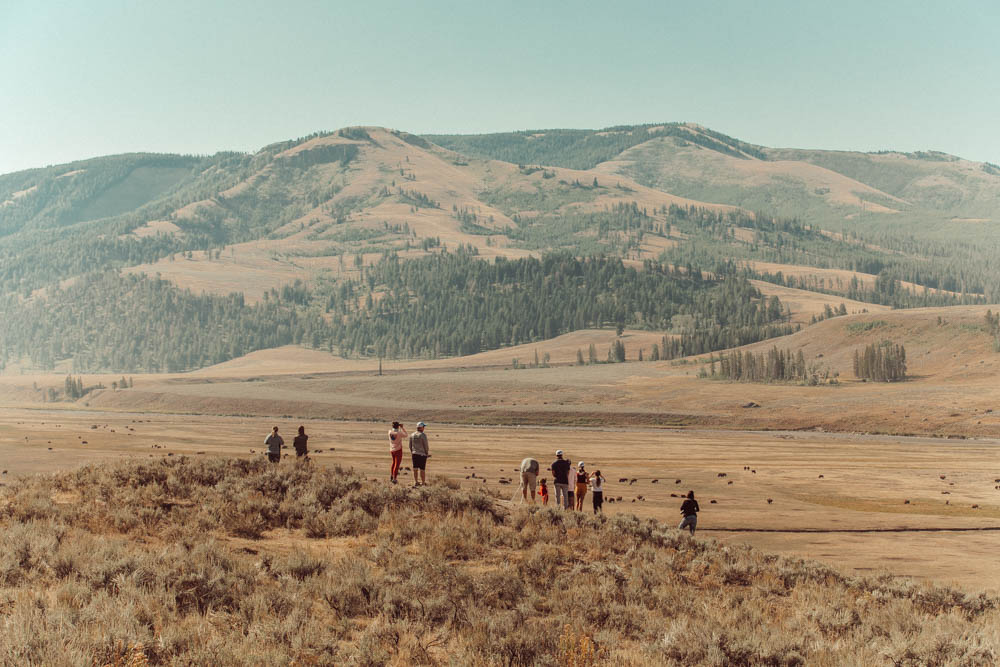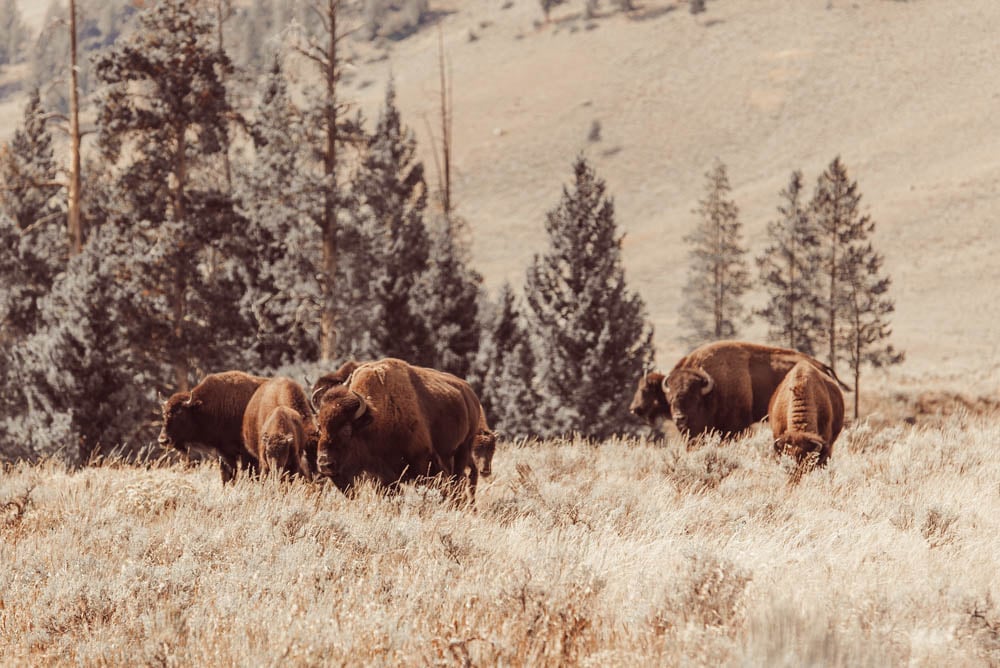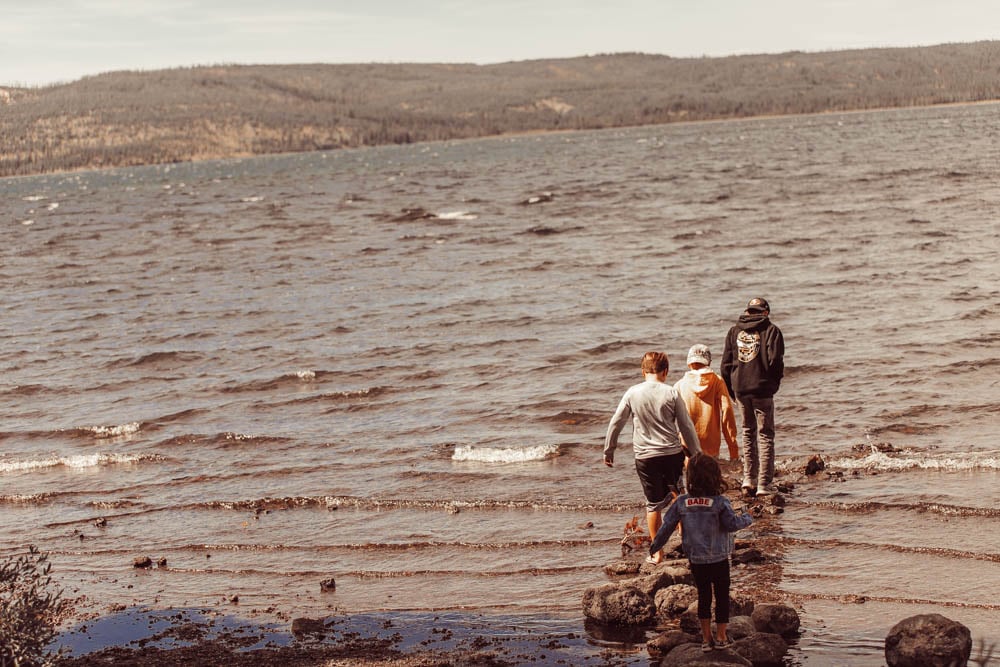 Why Yellowstone National Park?
It's true what they say about reconnecting with nature. Fresh air and muddy boots simply recharge you in a way that nothing else will. Yellowstone was calling our name—with dramatic canyons, sweeping vistas, rushing rivers, dense forests and hot springs (yes, please). It's the ultimate retreat into nature, with lands that hundreds of animal species call home, including bison, wolves, elk and bear. Have I sold you yet? Seriously, you have to experience it for yourself.

---
Yellowstone encompasses 3,472 square miles which makes it larger than Rhode Island and Delaware combined.
---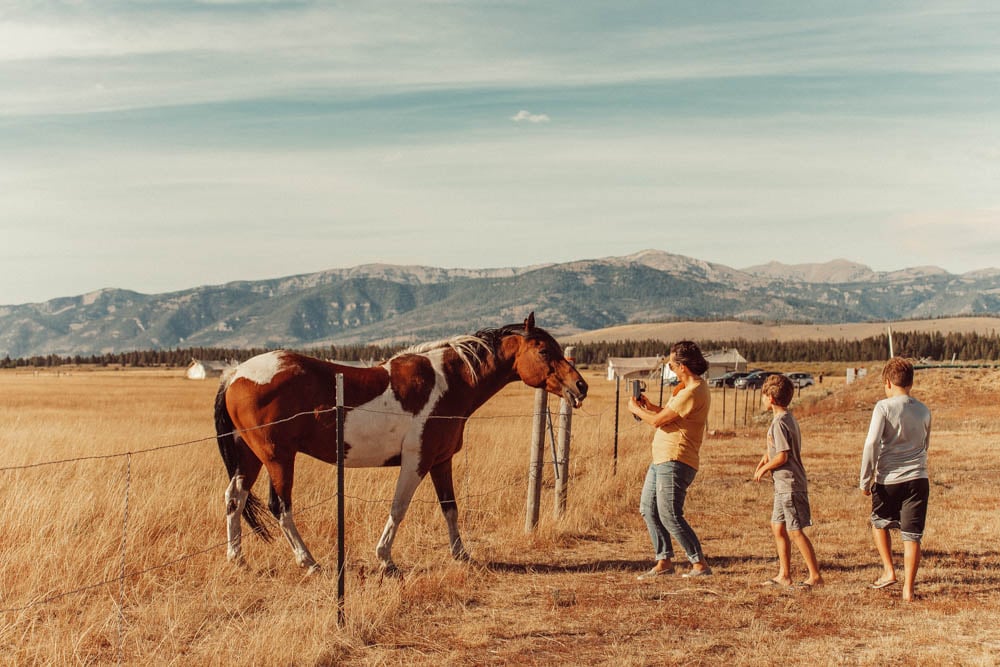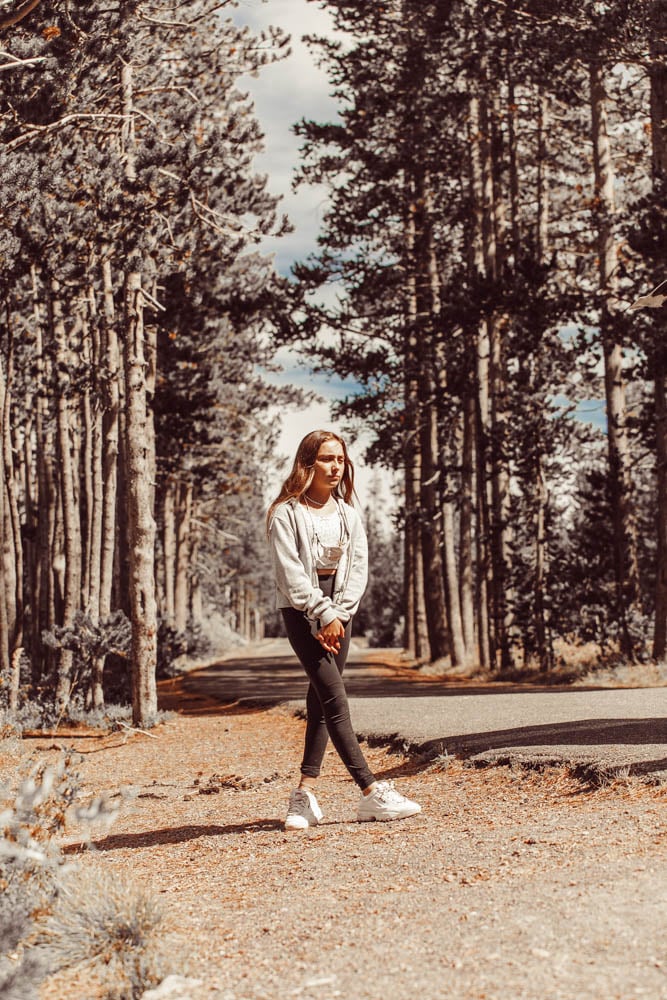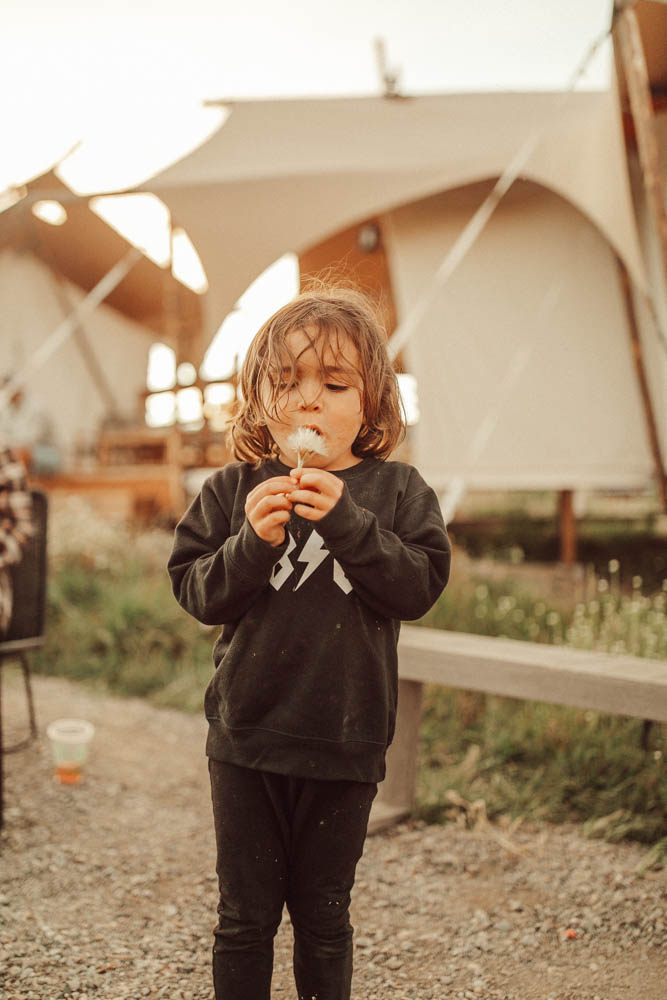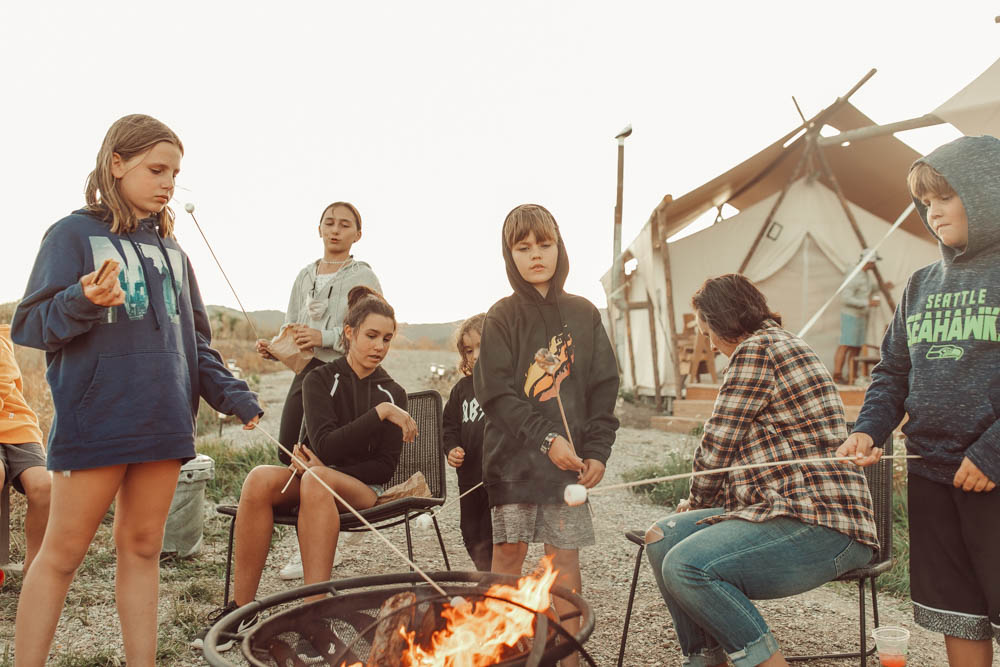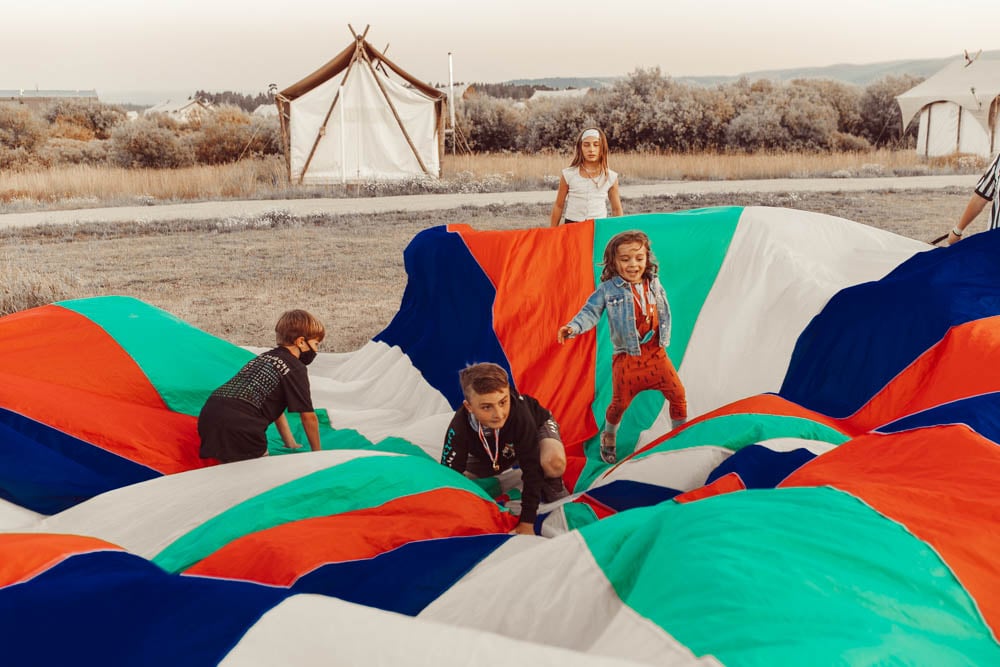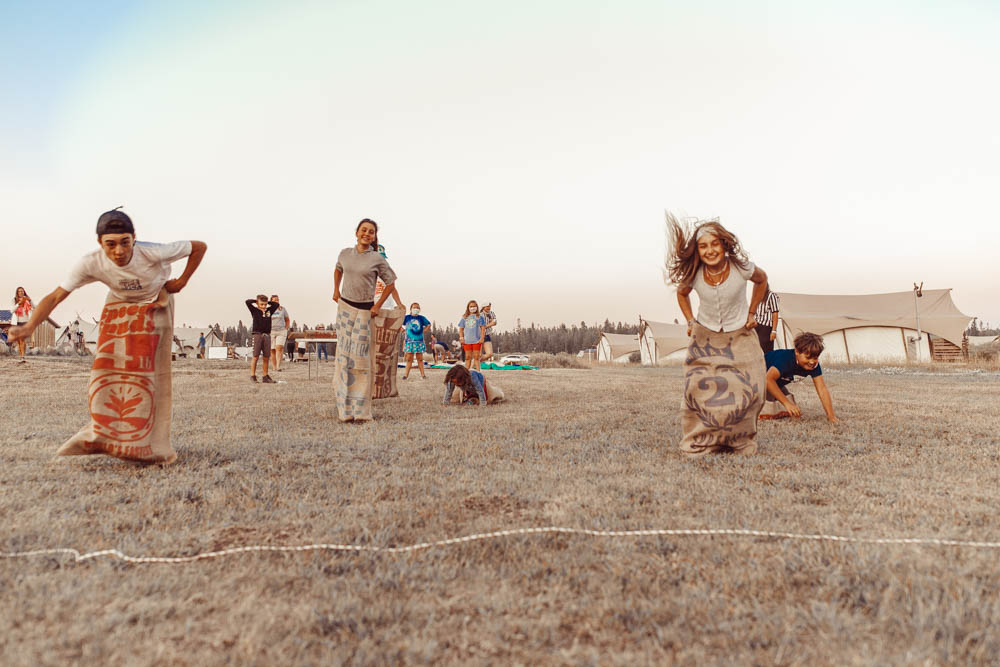 Where We Stayed
This is now an Under Canvas fan account—sorry! All jokes aside, when you find a place to stay that meets all of your requirements (of which I have many), you stick with it! When we go on these road trips, it's important for us to stay close to nature with our lodging, too. Under Canvas is literally the perfect remedy, with luxury glamping in the heart of nature's most impressive sites.
In Yellowstone, we were spoiled with their new two-tent suite that kept the family close, but gave everyone their space. The gorgeous suite came complete with its own private fire pit, an outdoor lounge area in between the two tents, and cozy beds for all. As with the other locations, they had awesome activities to keep the kids occupied like painting, live music and stargazing opportunities. It was great to be surrounded by mountains and star-filled skies with the family.
---
There are more than 10,000 hydrothermal features in Yellowstone. The four types of thermal features are geysers, hot springs, mud pots, and fumaroles.
---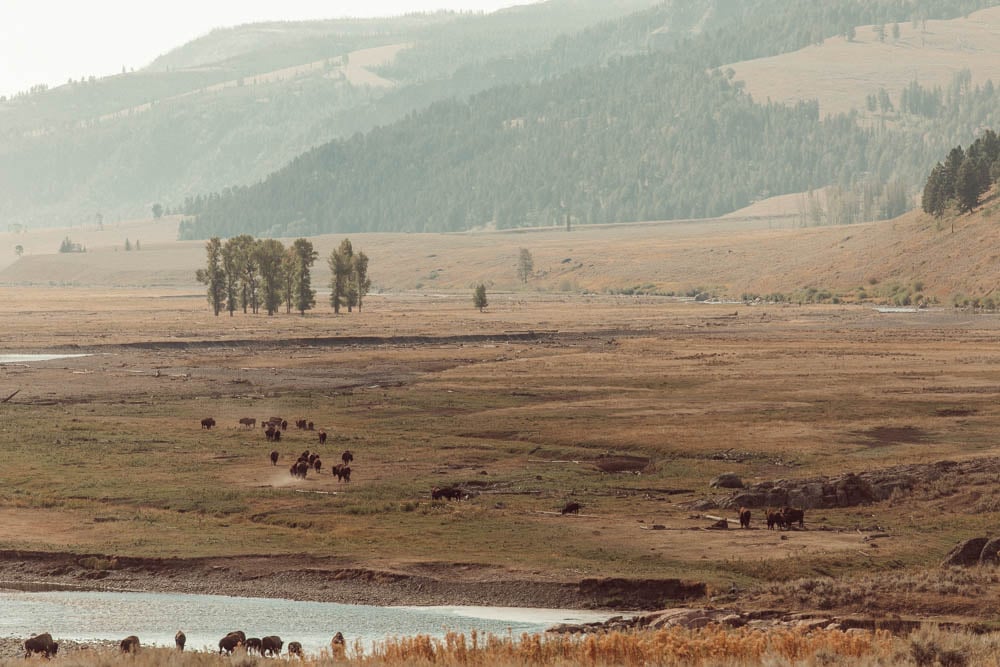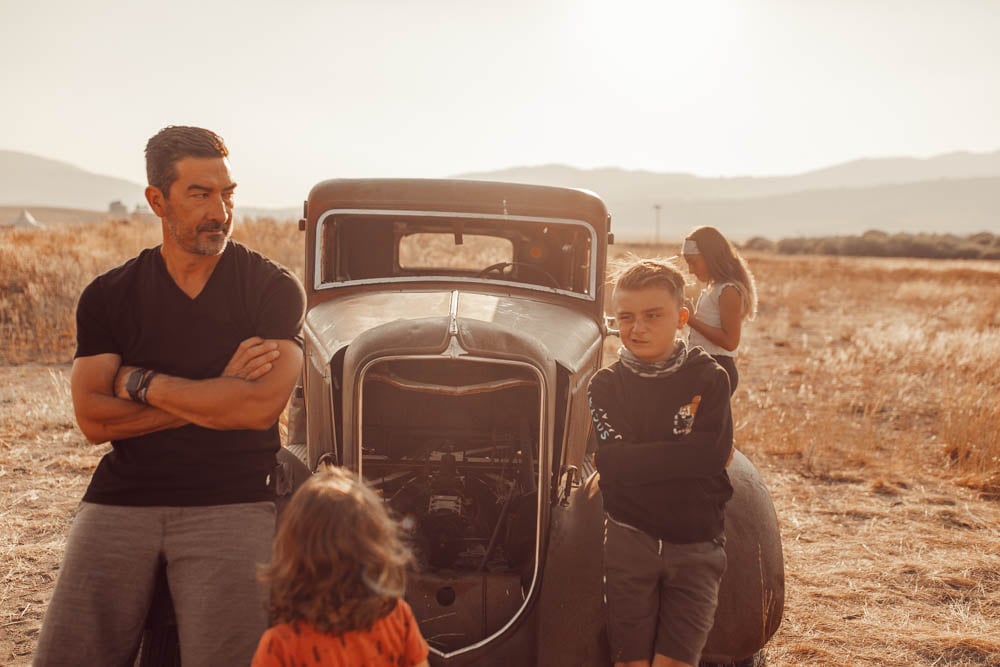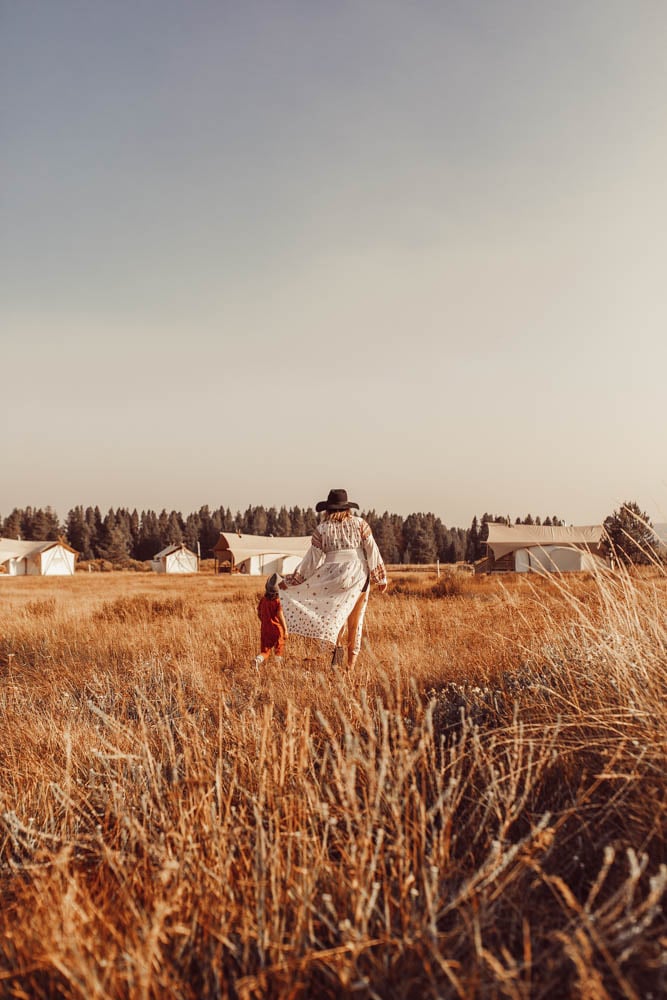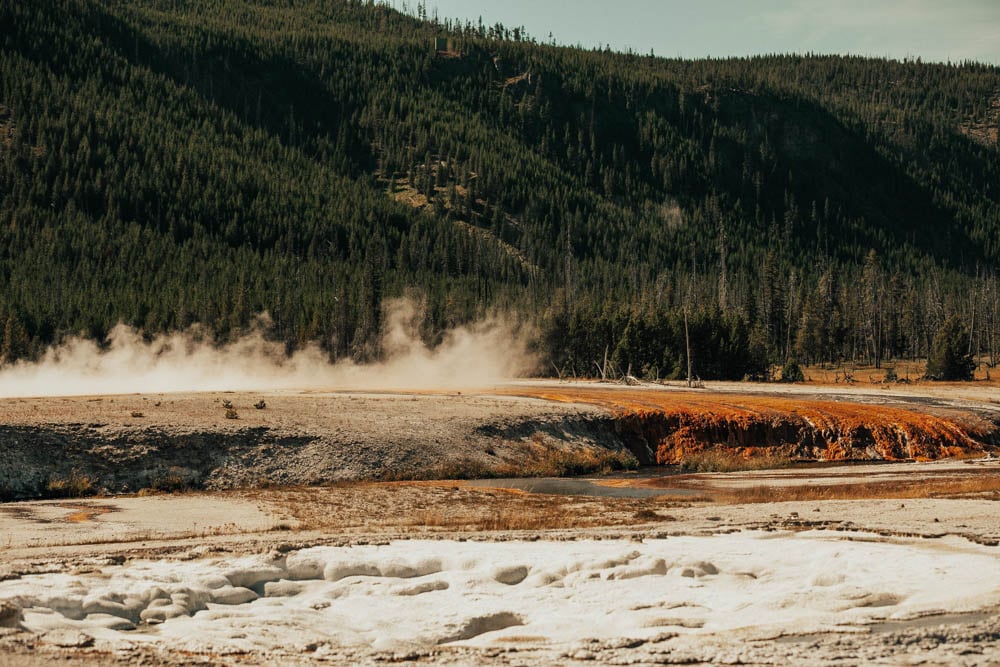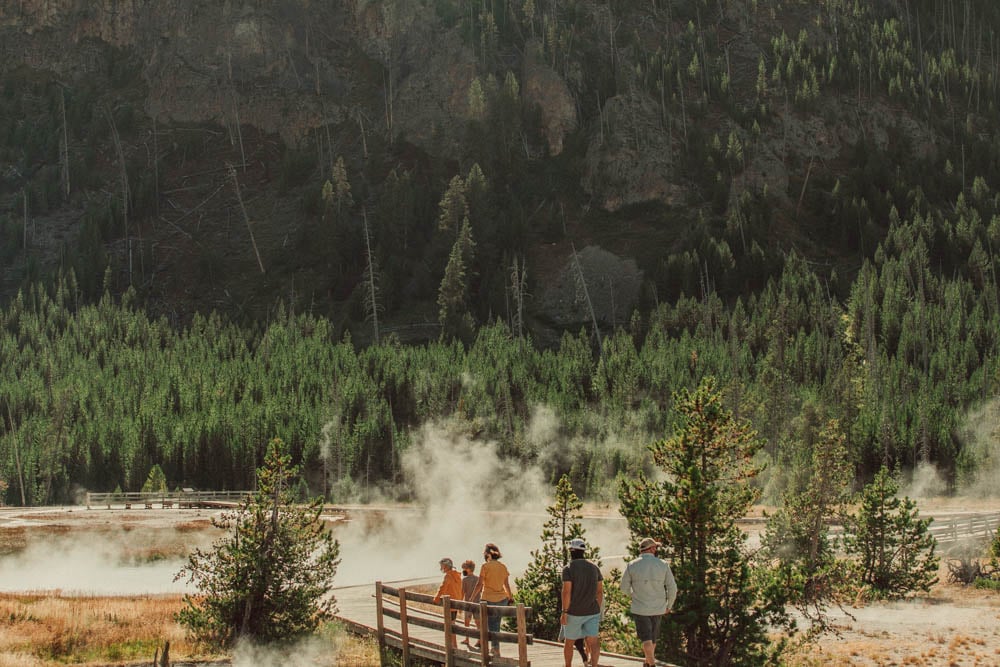 What We Did
We were in Yellowstone National Park for five days, one of the largest sections of the trip. The park is so huge, so it made the most sense to take our time to explore it all. Three places that we knew we really wanted to do was go to Lamar Valley, Grand Canyon (not that one, the other one) and Old Faithful, the park's most famous cone geyser. Up first though was Ousel Falls Trails. This beautiful hike took us to this rushing waterfall surrounded by pines, where we left a part of my brother. It was so peaceful there, I felt comforted knowing he'd be there.
As for that Grand Canyon? Holy smokes! The first large canyon on the Yellowstone River, the canyon is 24 miles long and anywhere from 800-1,200 feet deep. It's massive and completely mesmerizing with dramatic colors and impressive views.

---
Yellowstone is home to 67 species, the largest concentration of mammals in the lower 48 states.
---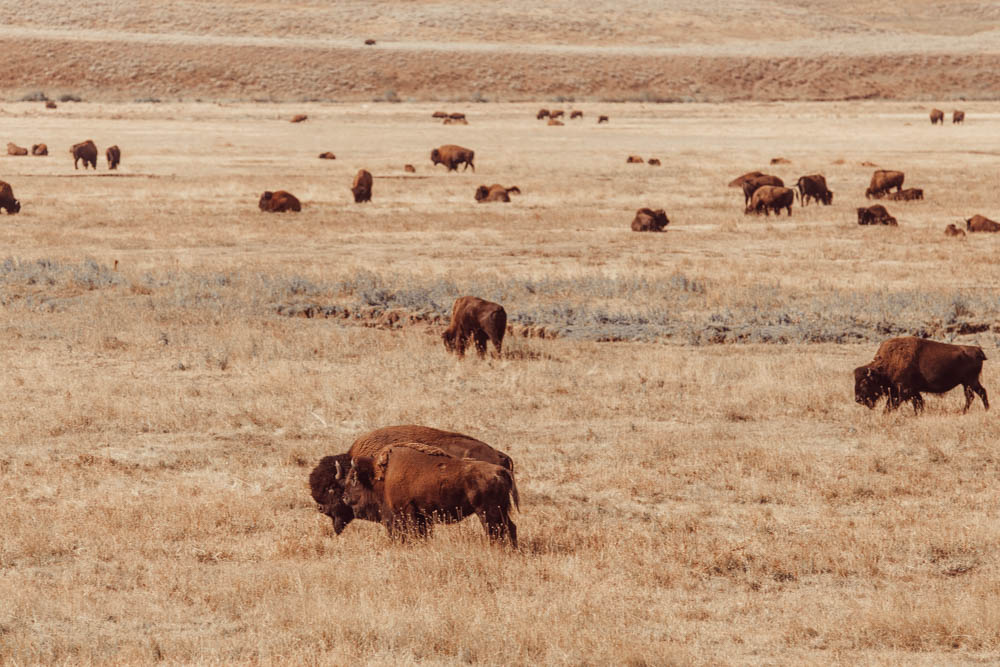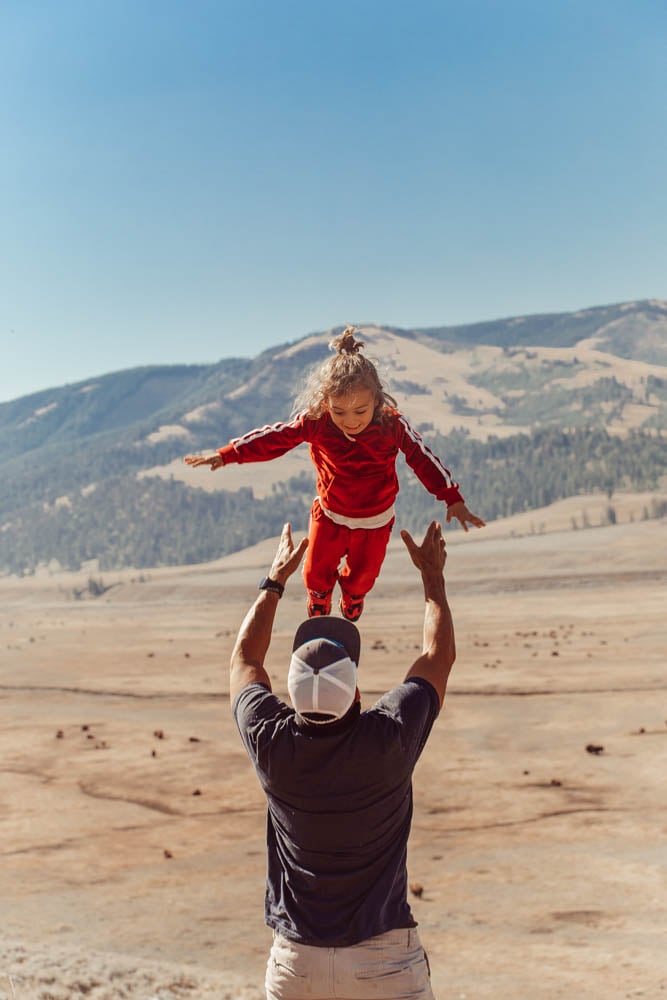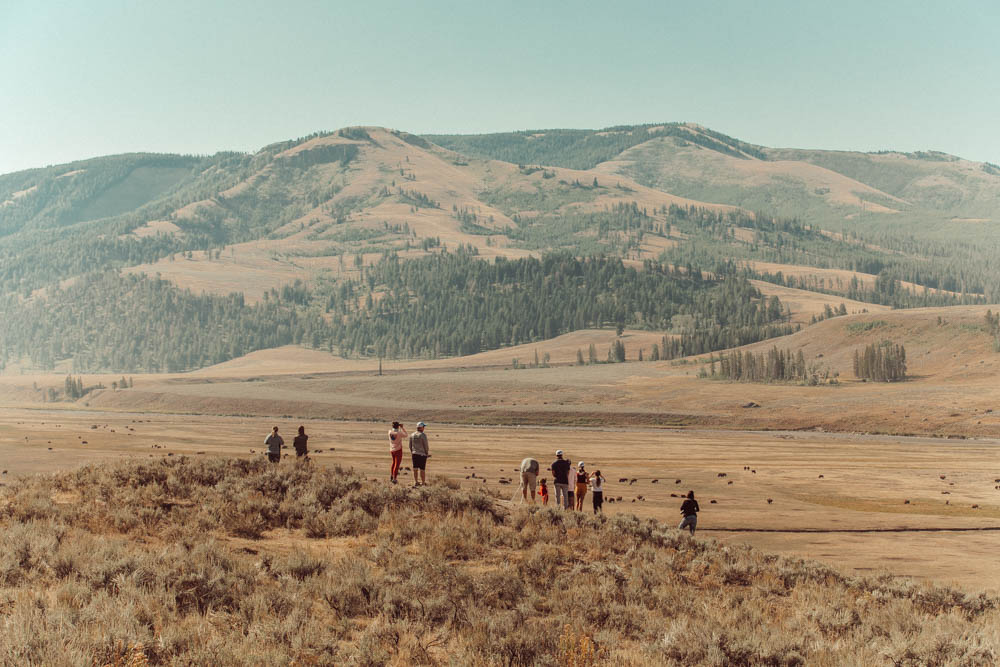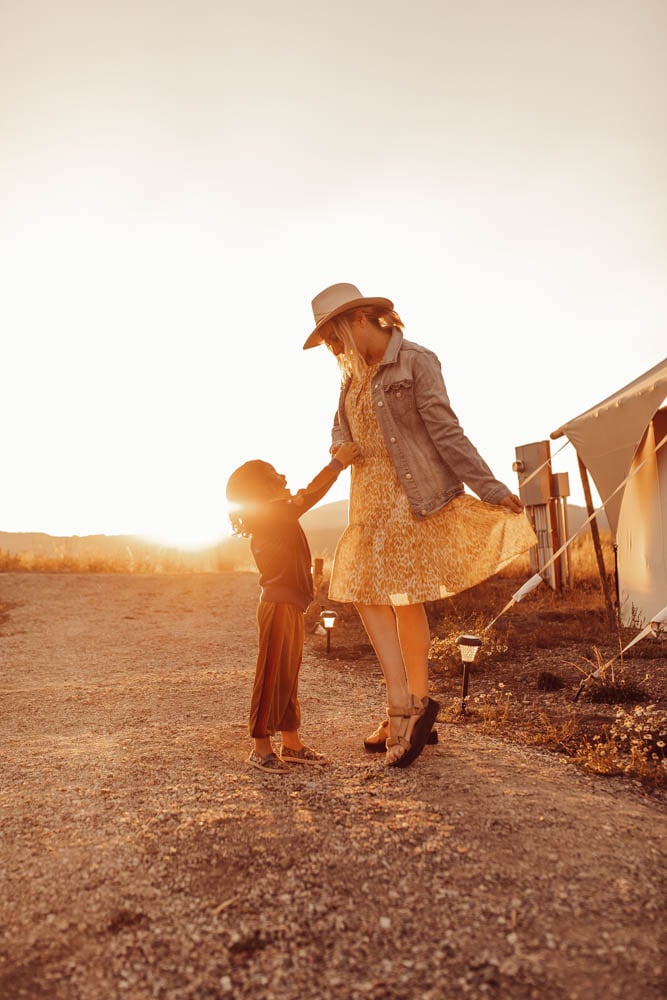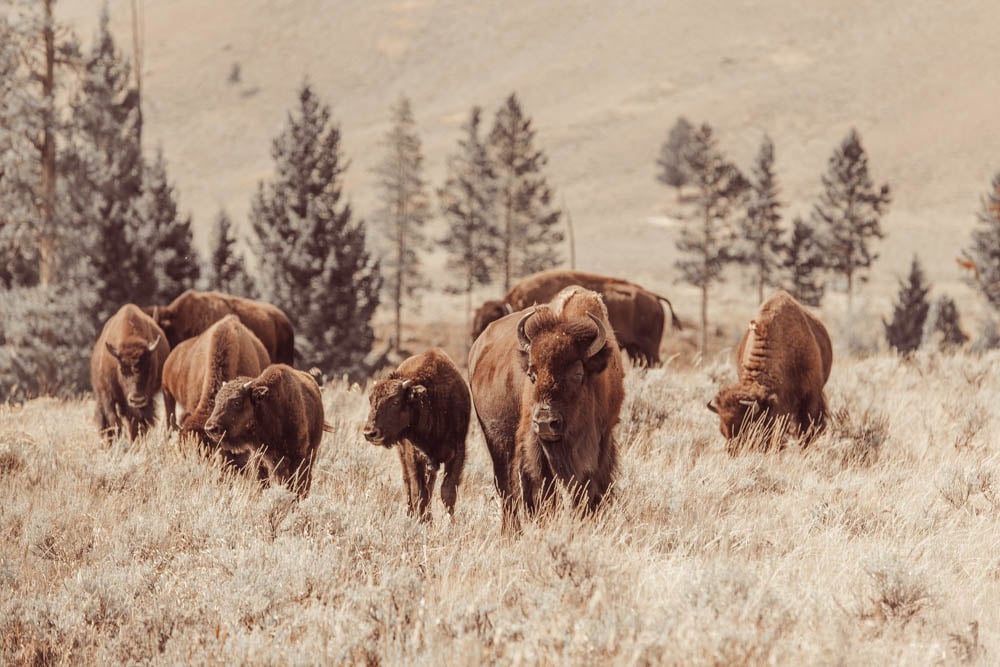 What We Saw
In Lamar Valley, we were treated to tons of buffalo—some even right up on the side of the road! It was so cool to see these beautiful creatures up close (from a safe distance, of course). We were told that the best time to check out Yellowstone's animals was early sunrise or sunset. This time around, we got up early to trek out and check out these amazing creatures in their natural habitat. A must! Make sure to make it part of your trip!
Have you listened to my podcast? Check out The Mom Confidential!
---
There are about 290 waterfalls throughout Yellowstone's 2.2 million acres.
---

Tips for Parenting In Style...
Never boring, always awesome. Keep up to date with the latest from City Girl Gone Mom.