This Post Is Sponsored By Under Canvas. As always, All Opinions Are My Own. Thank You For Sponsoring CityGirlGoneMom.
In case you missed it, the fam and I packed up our stuff and hit the road to take an epic tour of the national parks. Can I just say how blessed we are to live in a country with so many beautiful national parks? I mean, it's insane. While this grand voyage had a deeper meaning than your typical vacation—I brought along my brother's ashes to spread in each location—it also took on its own special meaning to have our family and close friends together for such a sacred experience. Our first spot? Utah's breathtaking Zion. I hope this post inspires you to check out this must-see park and serves as a travel guide to exploring Zion with family. Happy hiking!
---
Before it was a national park, Zion was a national monument, and its name wasn't Zion. The park was first protected in 1909 when President William Howard Taft designated Mukuntuweap National Monument using the power of the 1906 Antiquities Act.
---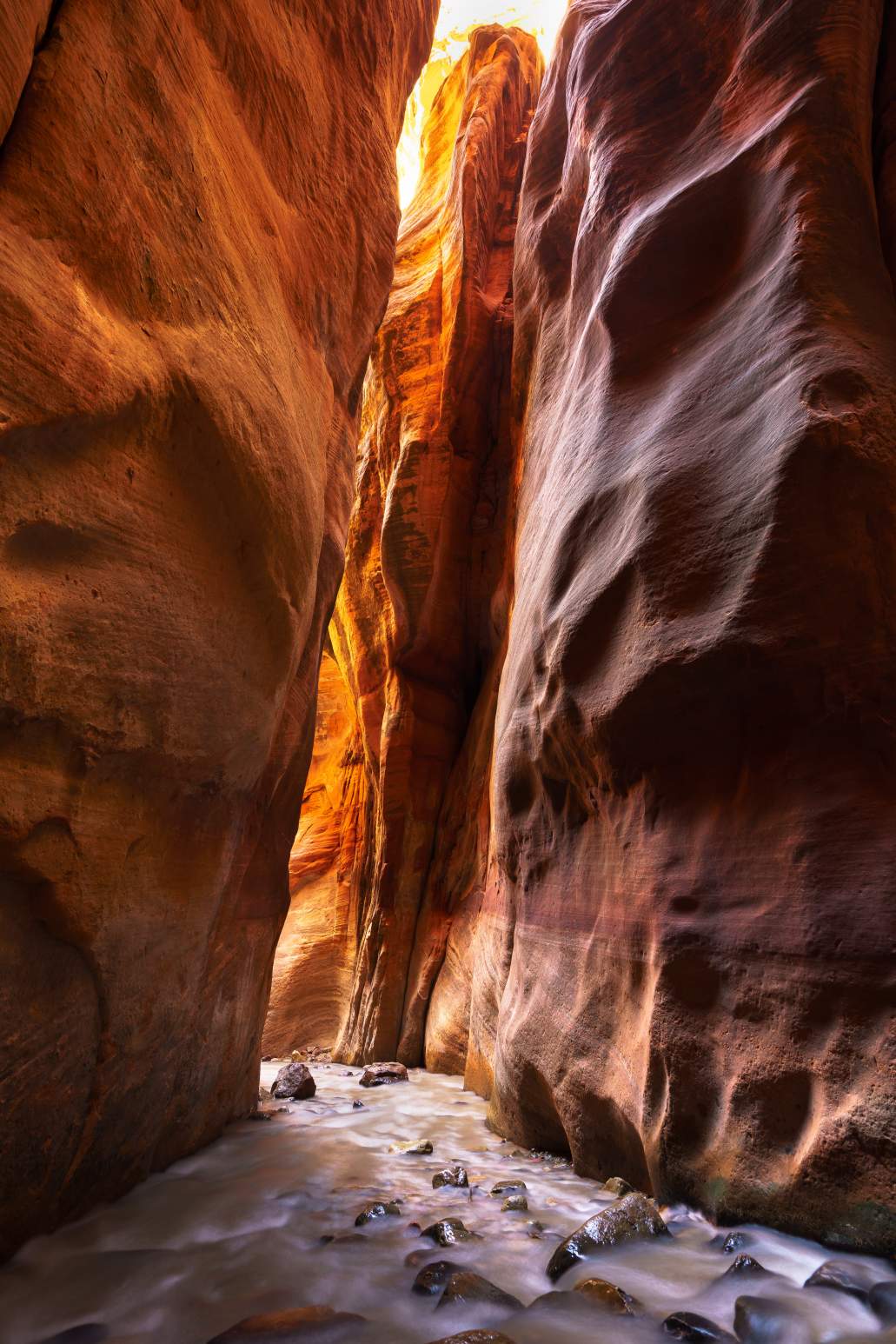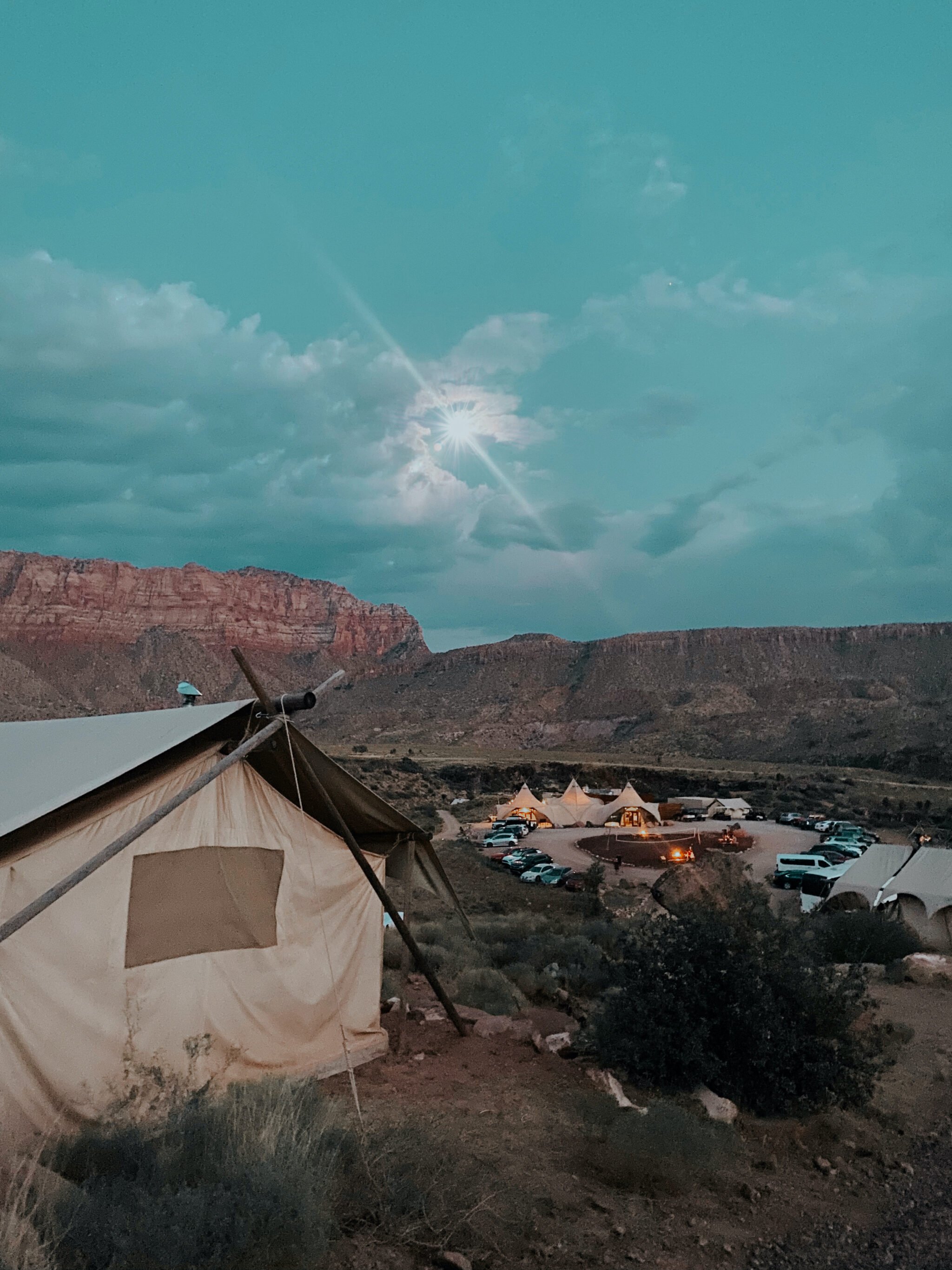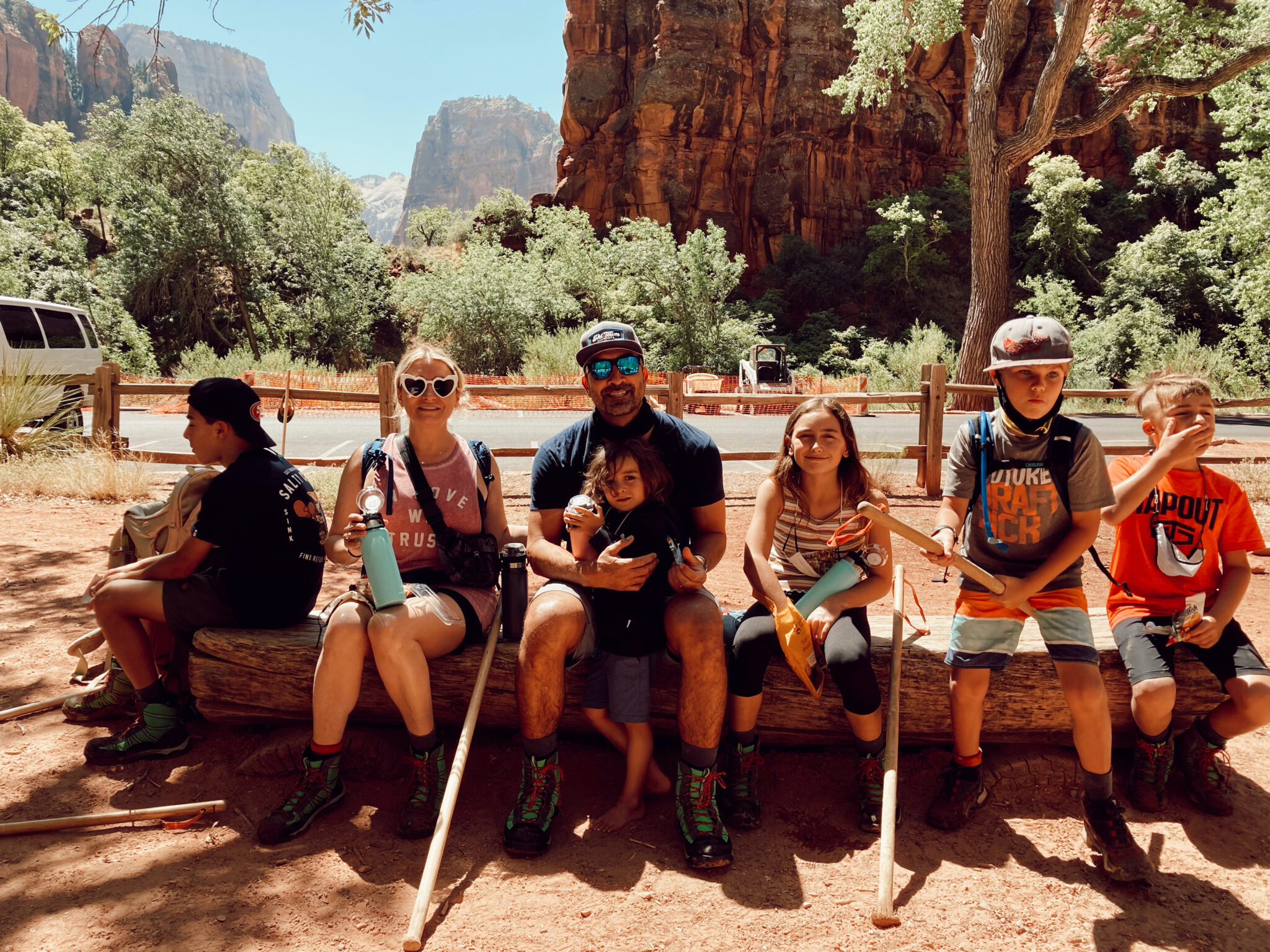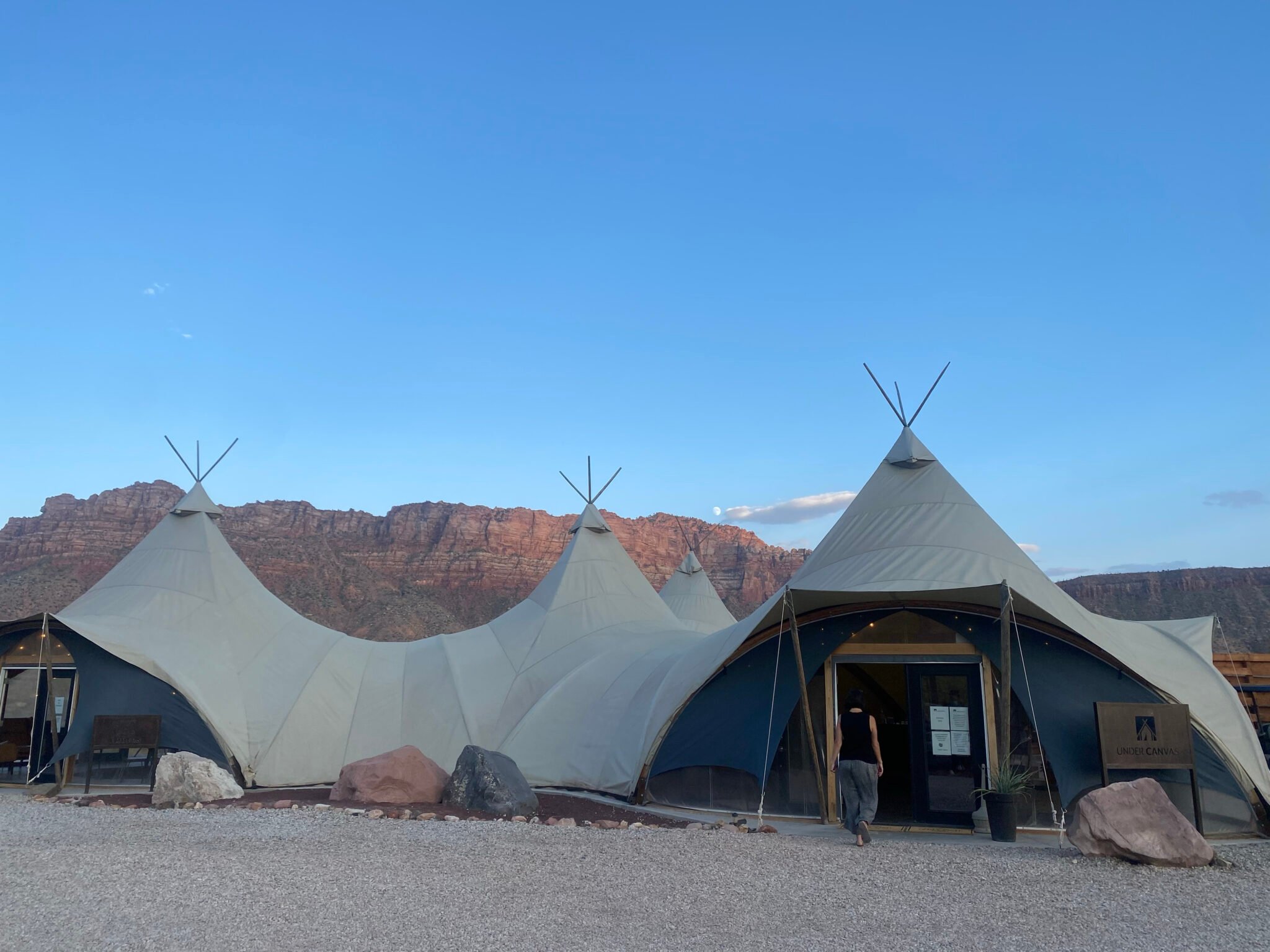 Why Zion?
Zion means utopia, a celestial kingdom. I couldn't think of a better place to spread some of my baby brother's ashes than Zion—it was an absolute must for me. We stayed at the park once before with Under Canvas, which is where we stayed again, and it was just as breathtaking and moving as before.
Renowned for its canyoneering—descending and hiking slender canyon slots—the park is packed with beautiful outlooks, streams, boulders, and more.

---
Zion is more than just slot canyons and amazing hikes — it also protects archeological sites. People have called the canyons and plateaus of Zion National Park home for over 10,000 years.
---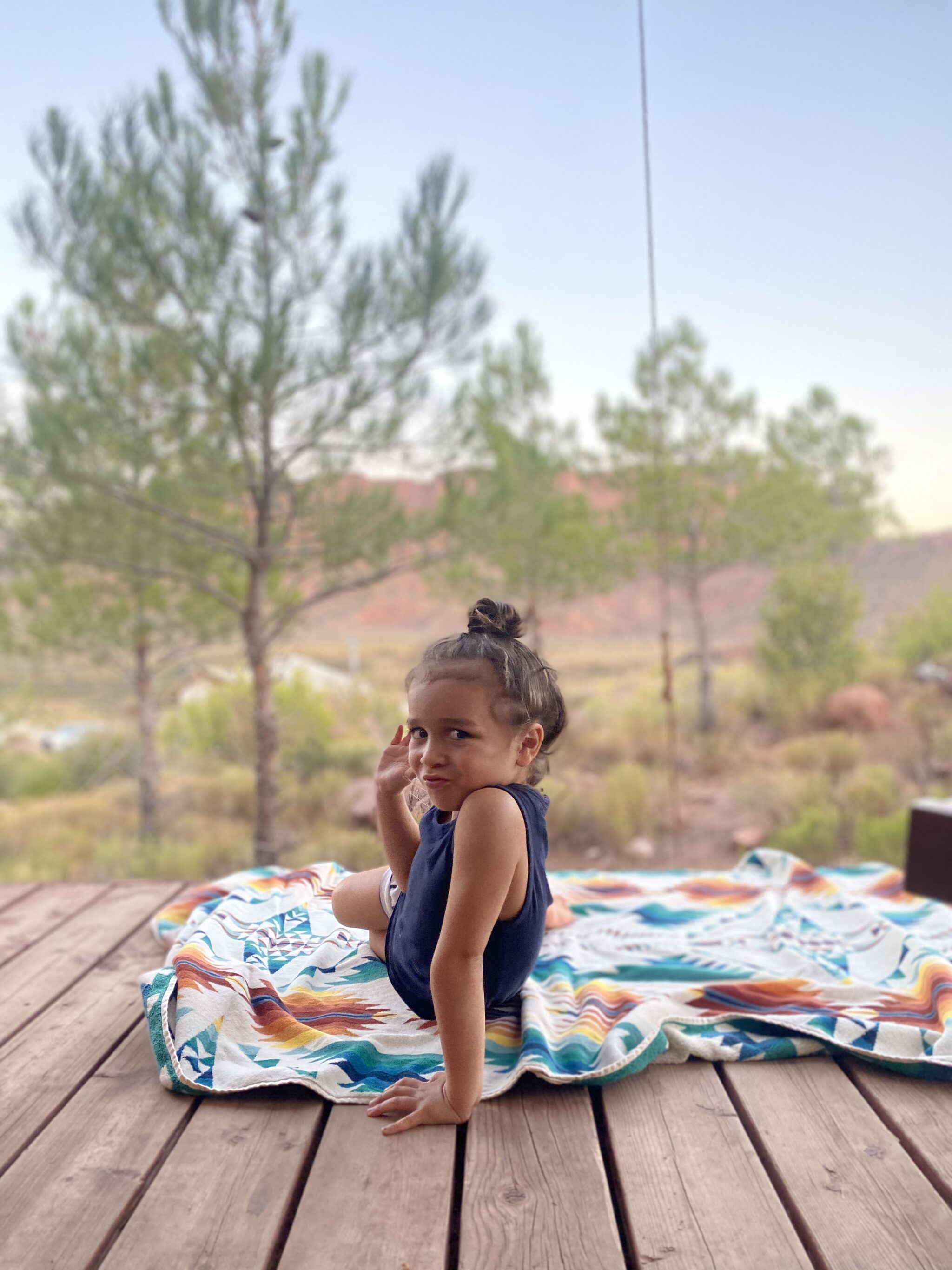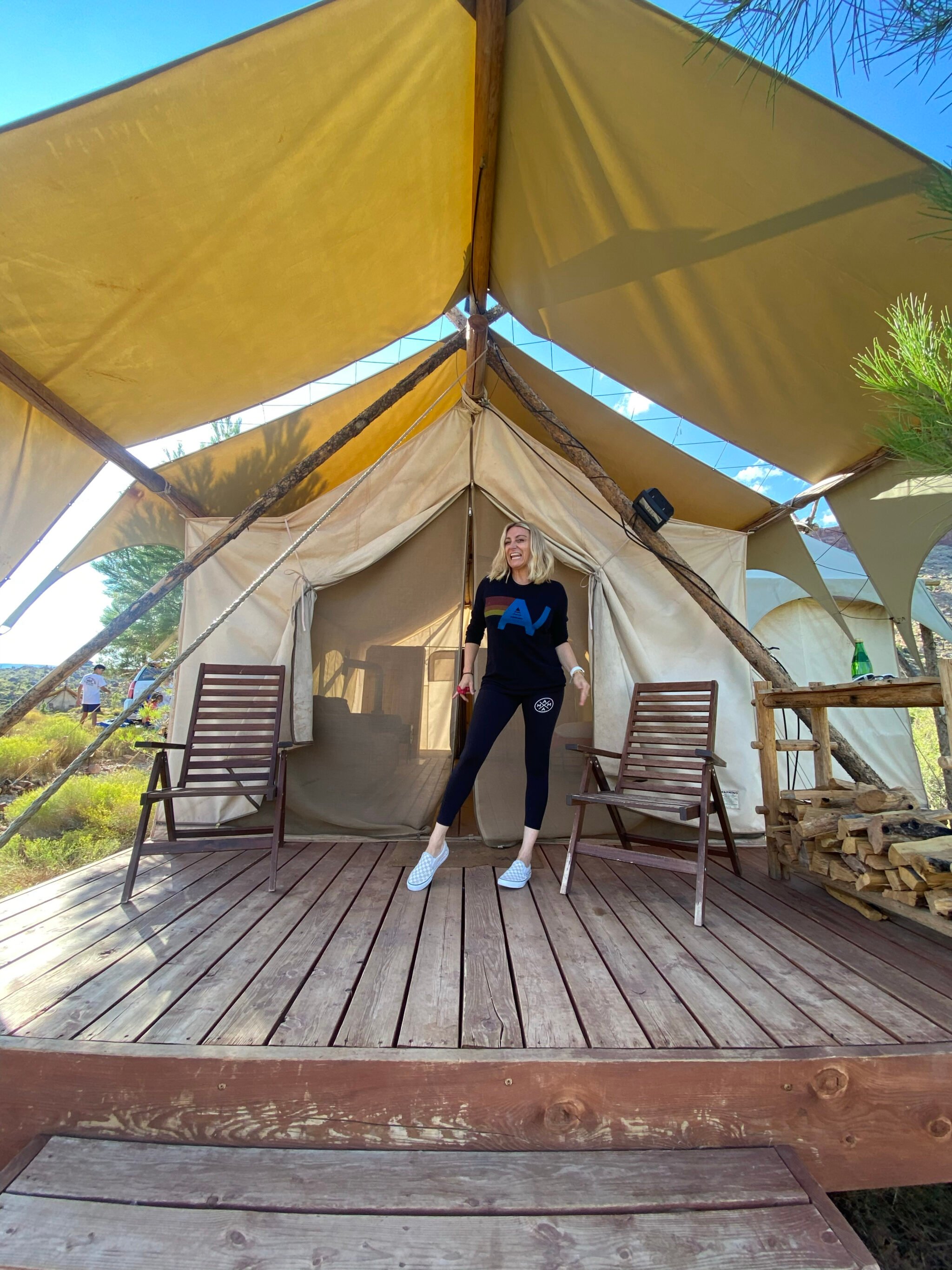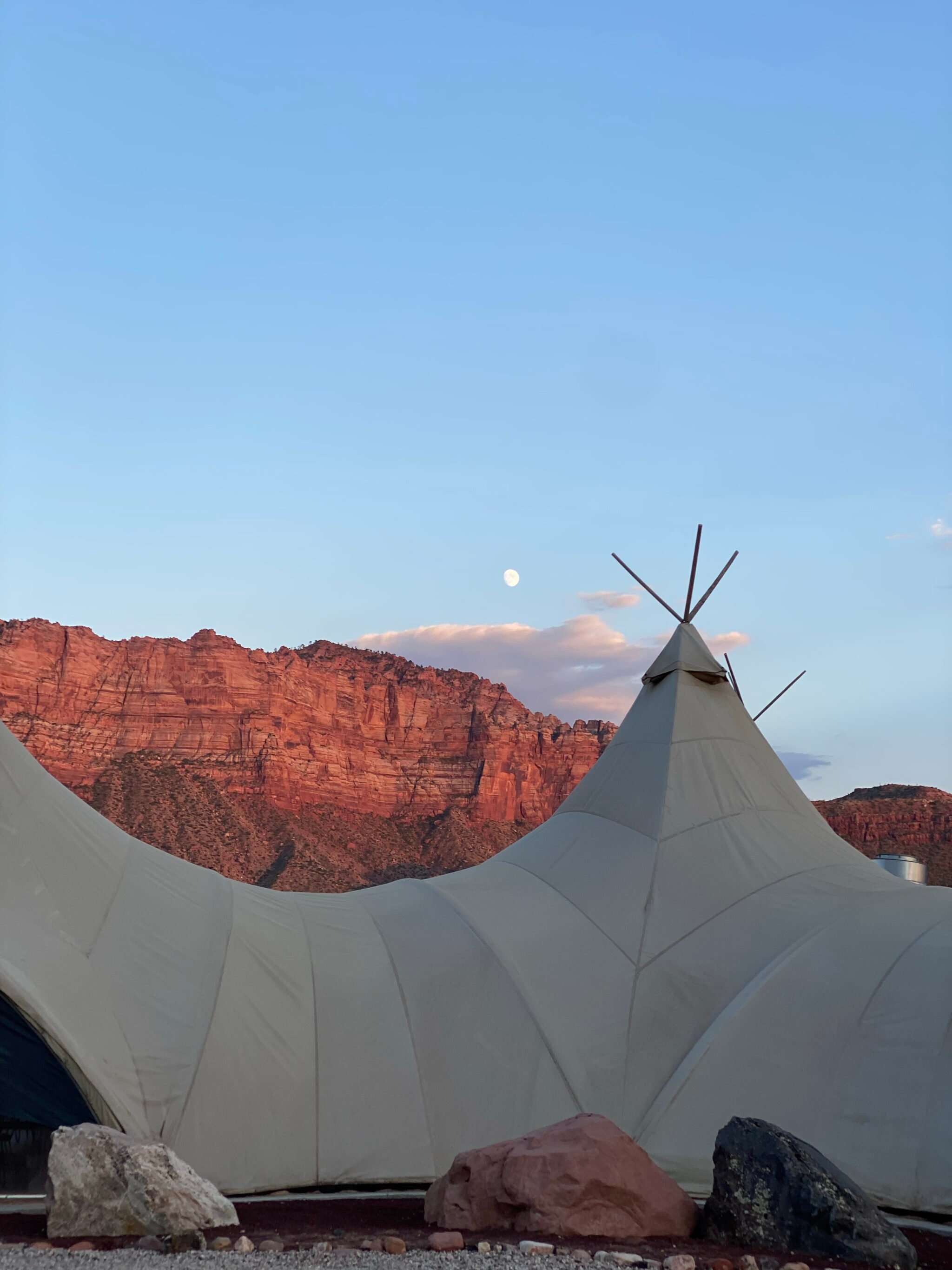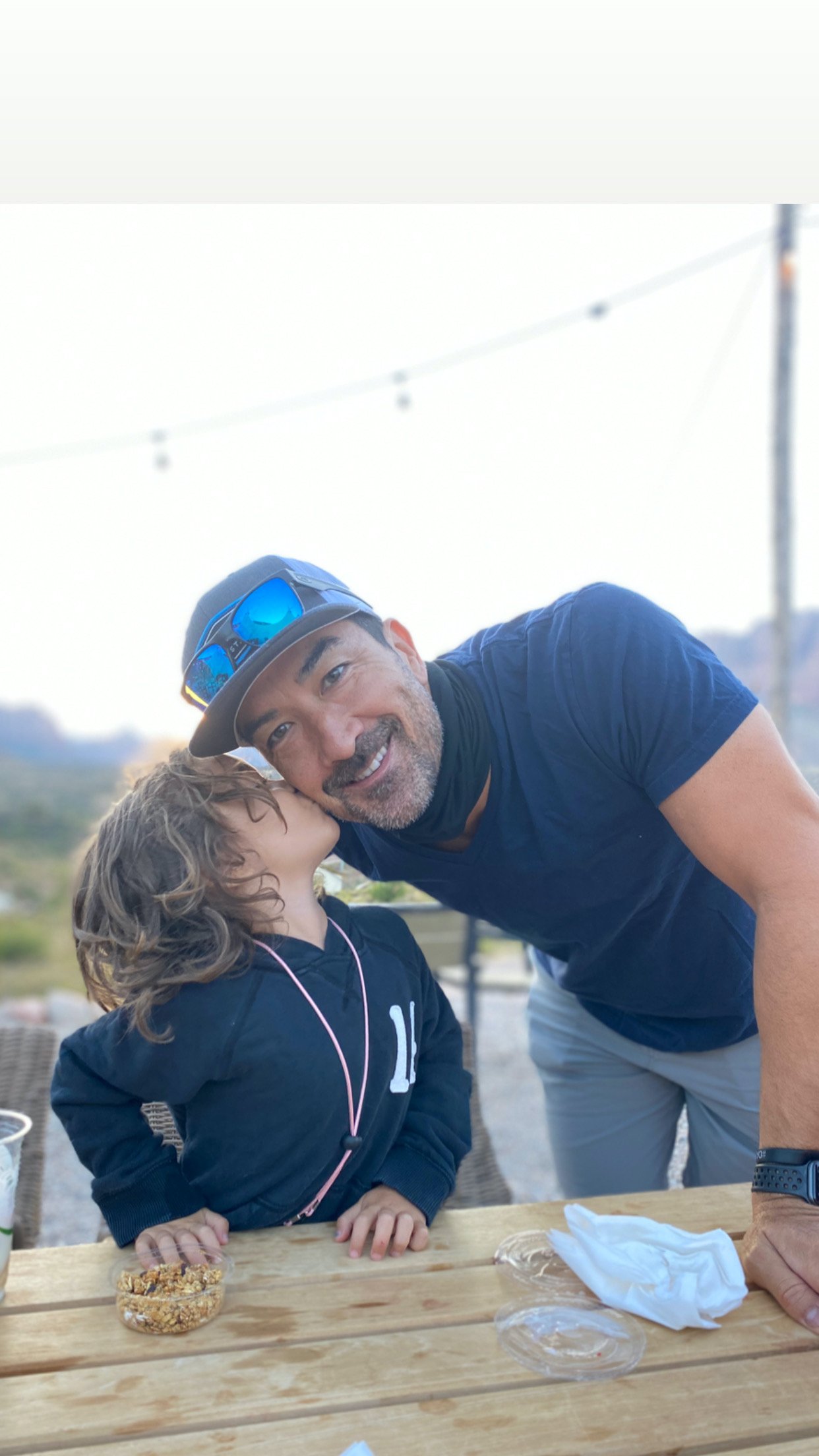 Where We Stayed
As I mentioned before, we were wow-ed last year when we stayed at Under Canvas Zion. Traveling with family, it was a no brainer to stay there again this time around. We had a tent suite that housed our whole family of six and all of the beauty of the American Southwest—just with a little extra luxury to really feel like you're in vacation mode.
Settled on 196 acres, Under Canvas Zion really captures the essence of the park. Plus it's packed with activities fit for everyone's interests. It's close to hiking and biking trails, offers yoga, massages, and so much more. Seriously, glamping is the way to go and once you try it, you won't be able to go back. Brody loved it so much, he had to stop what he was doing and dance right there in the tent!
---
Zion's Angels Landing provides spectacular views, but it's one of the world's most dangerous. The 2.2-mile hike might seem tame, but it includes many switchbacks over sand and slick rocks, long drop-offs and exposed edges.
---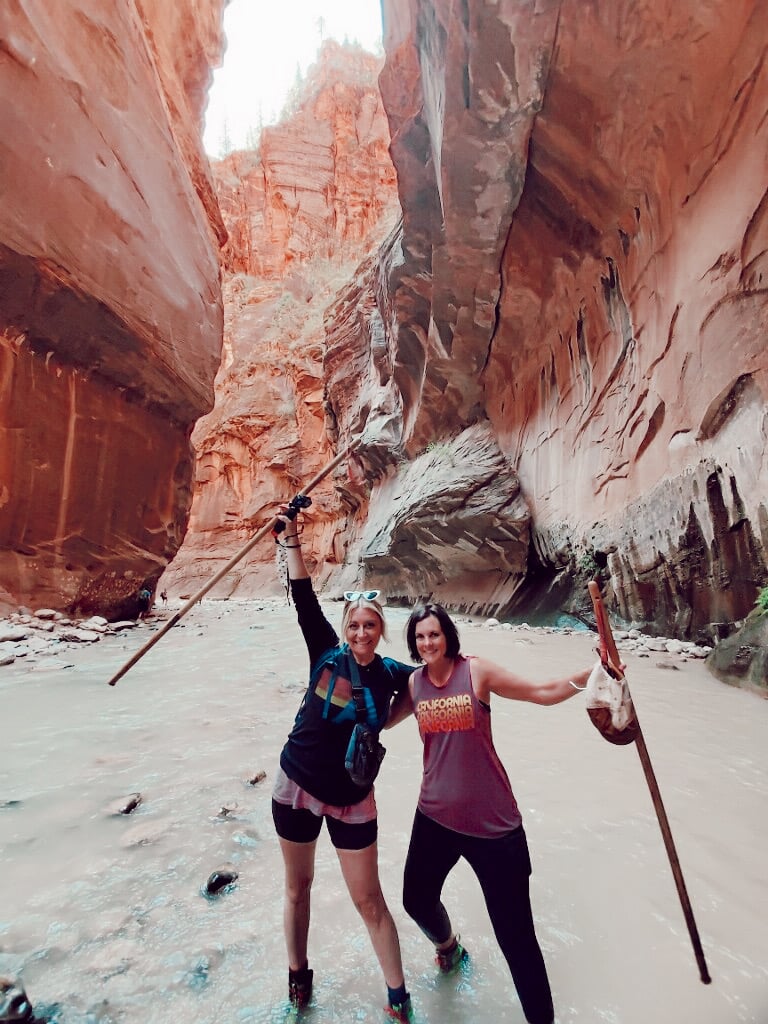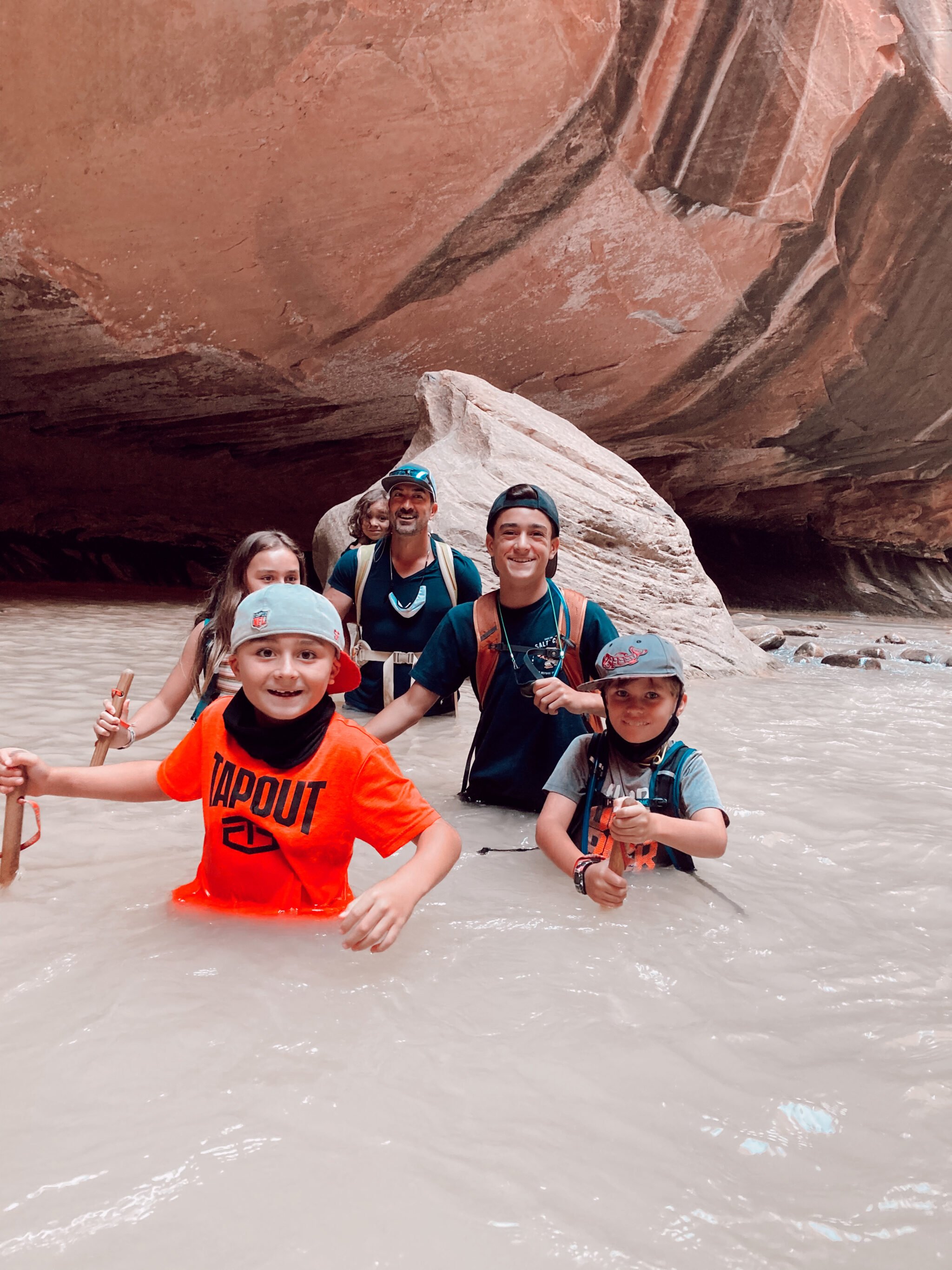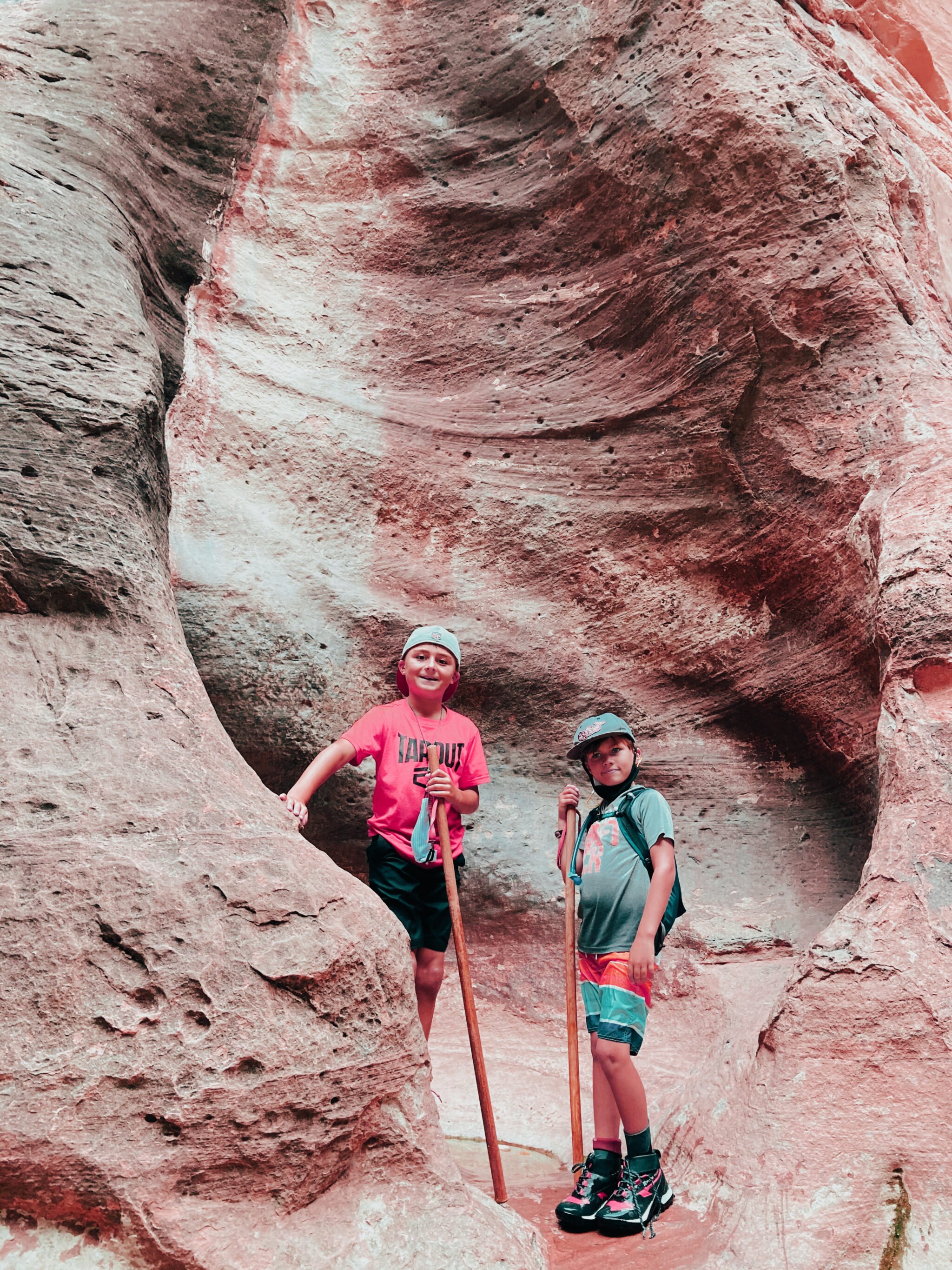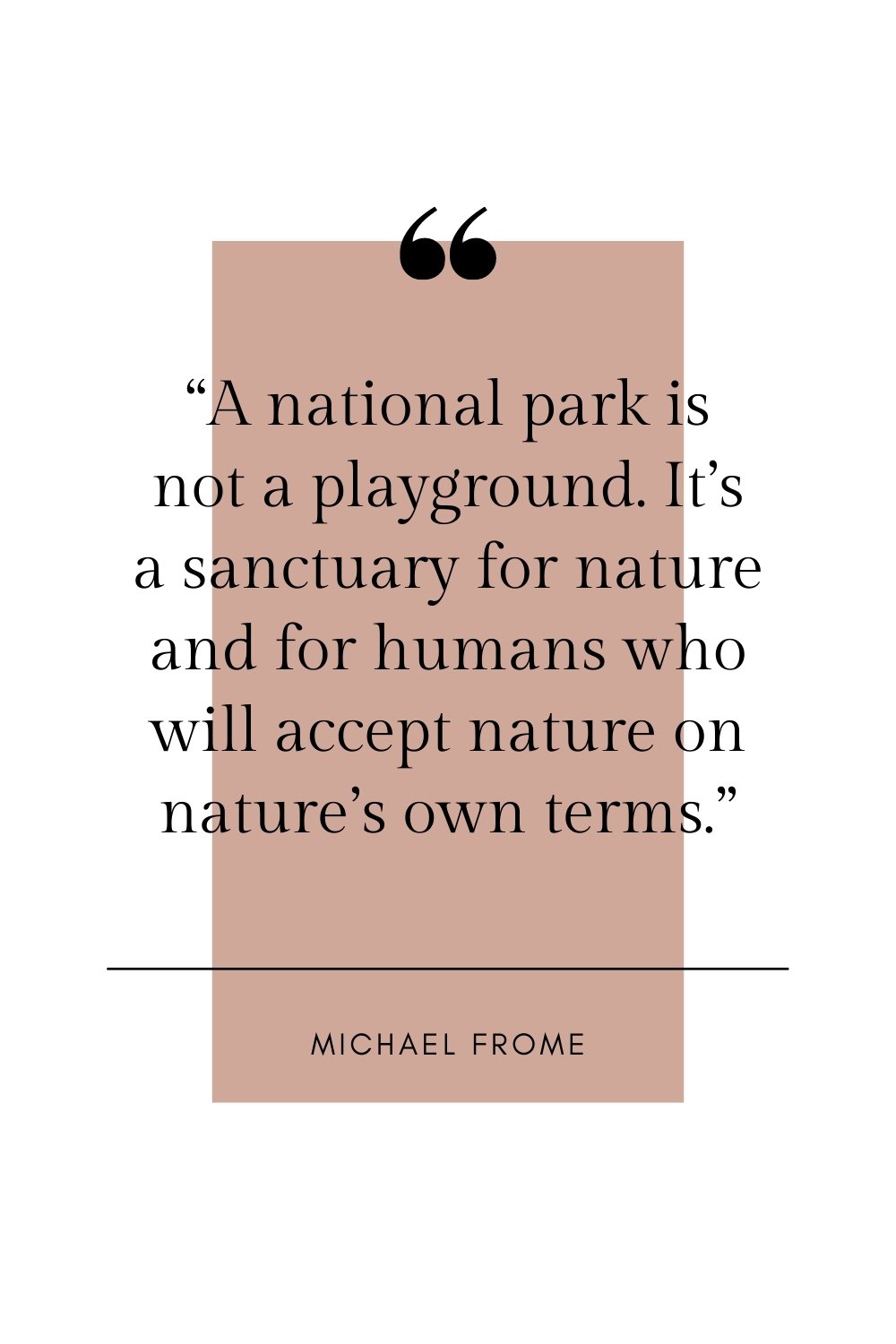 What We Did
While we kept plans somewhat loose to be able to adjust as needed—when you've got four kids you learn pretty quickly to keep plans up in the air—we knew hiking the Narrows was a must for our Zion national park itinerary. The Narrows is the narrowest section in Zion Canyon with expansive walls reaching a thousand feet tall and a beautiful river running down the center.
It was no easy feat but WOW, it is almost indescribable how beautiful it is. Baby Brody hitched a ride on Bobby's back in a carrier—for six hours! This man, I tell you. Be sure to pack lots of water and snacks—there are spots to stop for a quick refuel along the way. Definitely plan for an early start, you'll want to avoid the heat as much as you can!
Something we didn't do this time, but really enjoyed last year was touring the park with Zion Jeep Tours. You can choose from three-hour or nine-hour rides depending on your schedule. No matter which you choose, you'll be treated to stunning views, preserved dinosaur tracks, and Native American rock art. It's a really fun experience for the kids and a nice break from driving for the parents.

---
Zion is a climber's paradise. Zion National Park's 2,000-foot sandstone cliffs are world-renowned for their big wall climbs. The best conditions for climbing are from March through May and September through early November.
---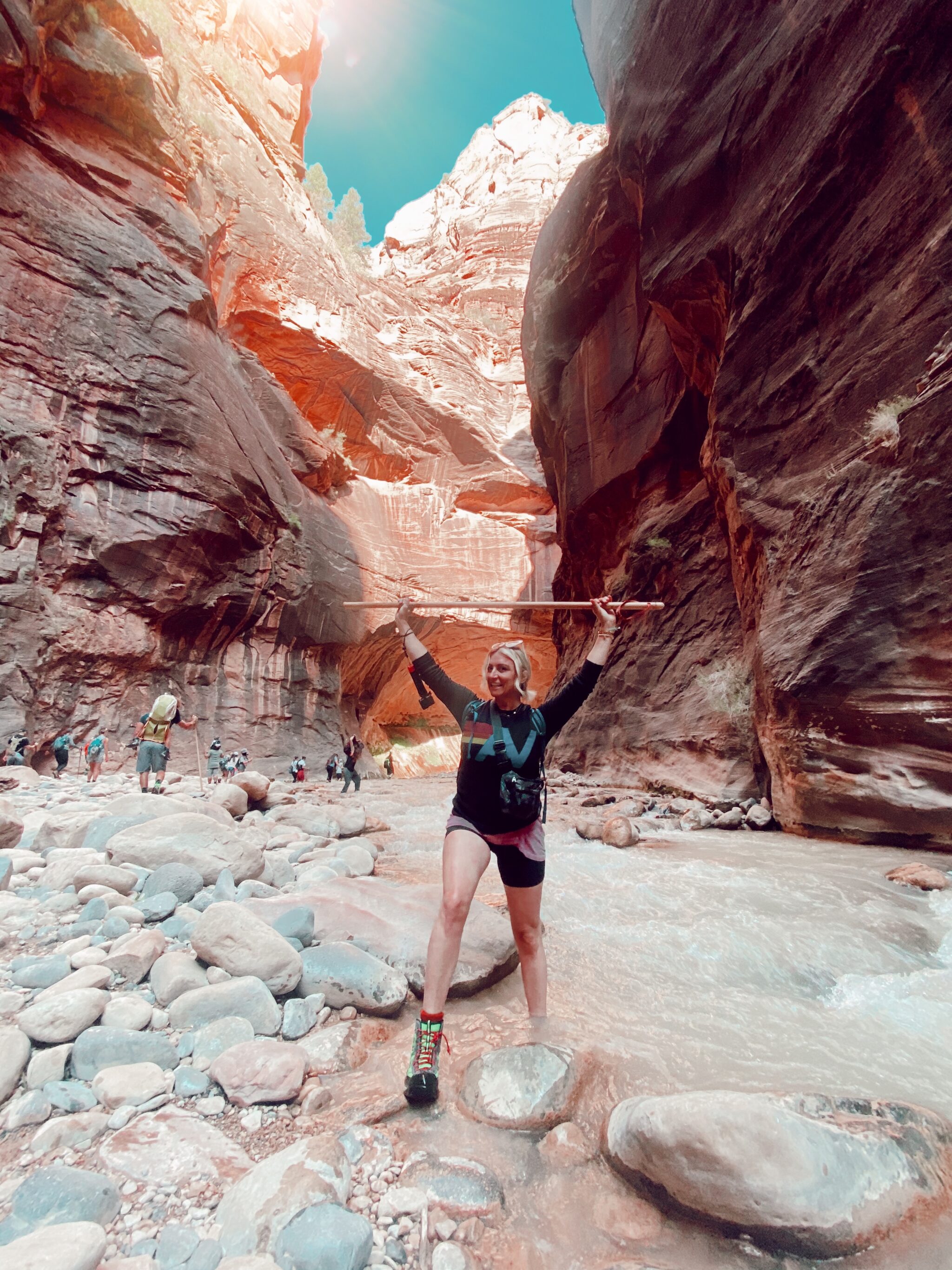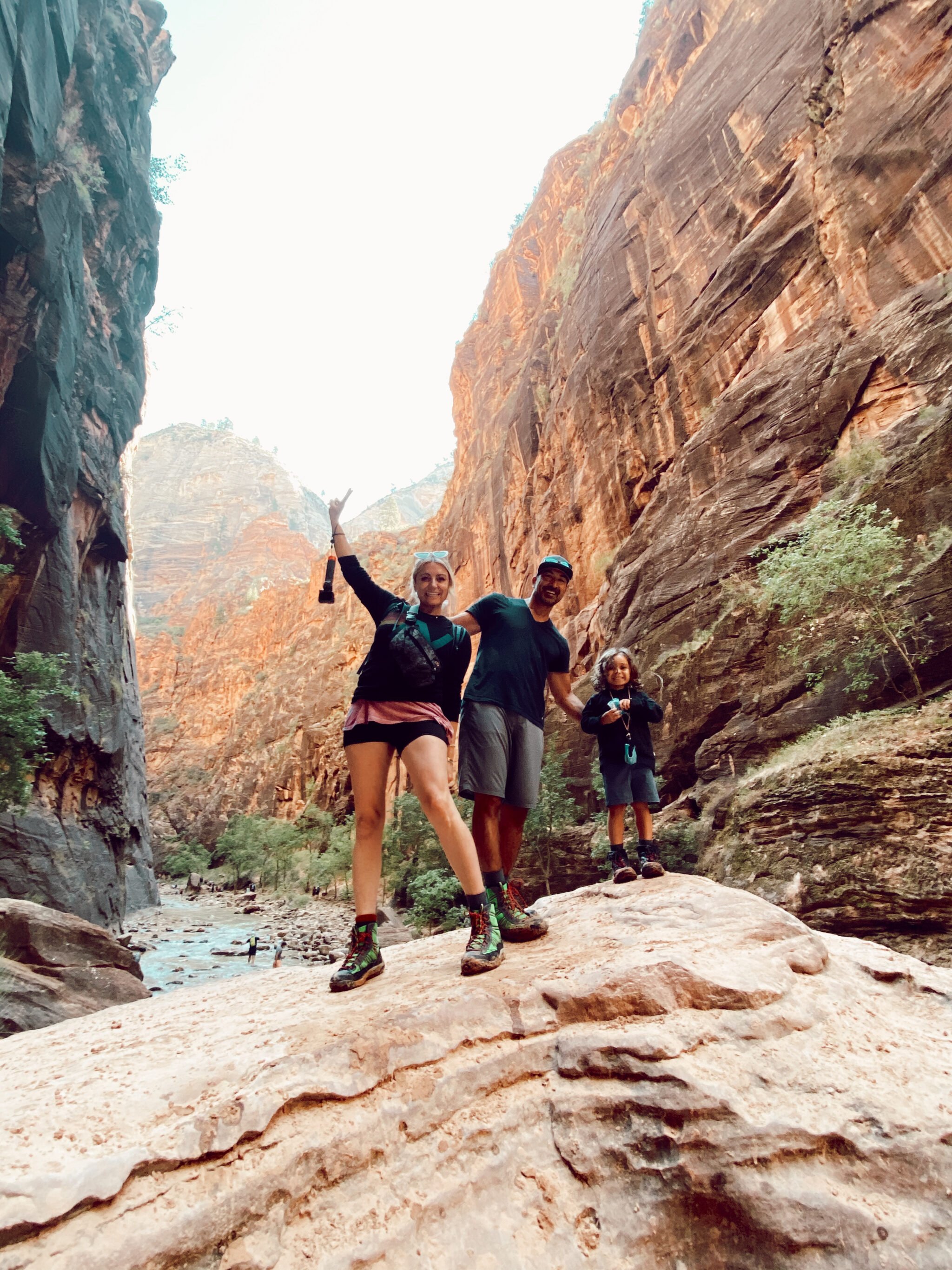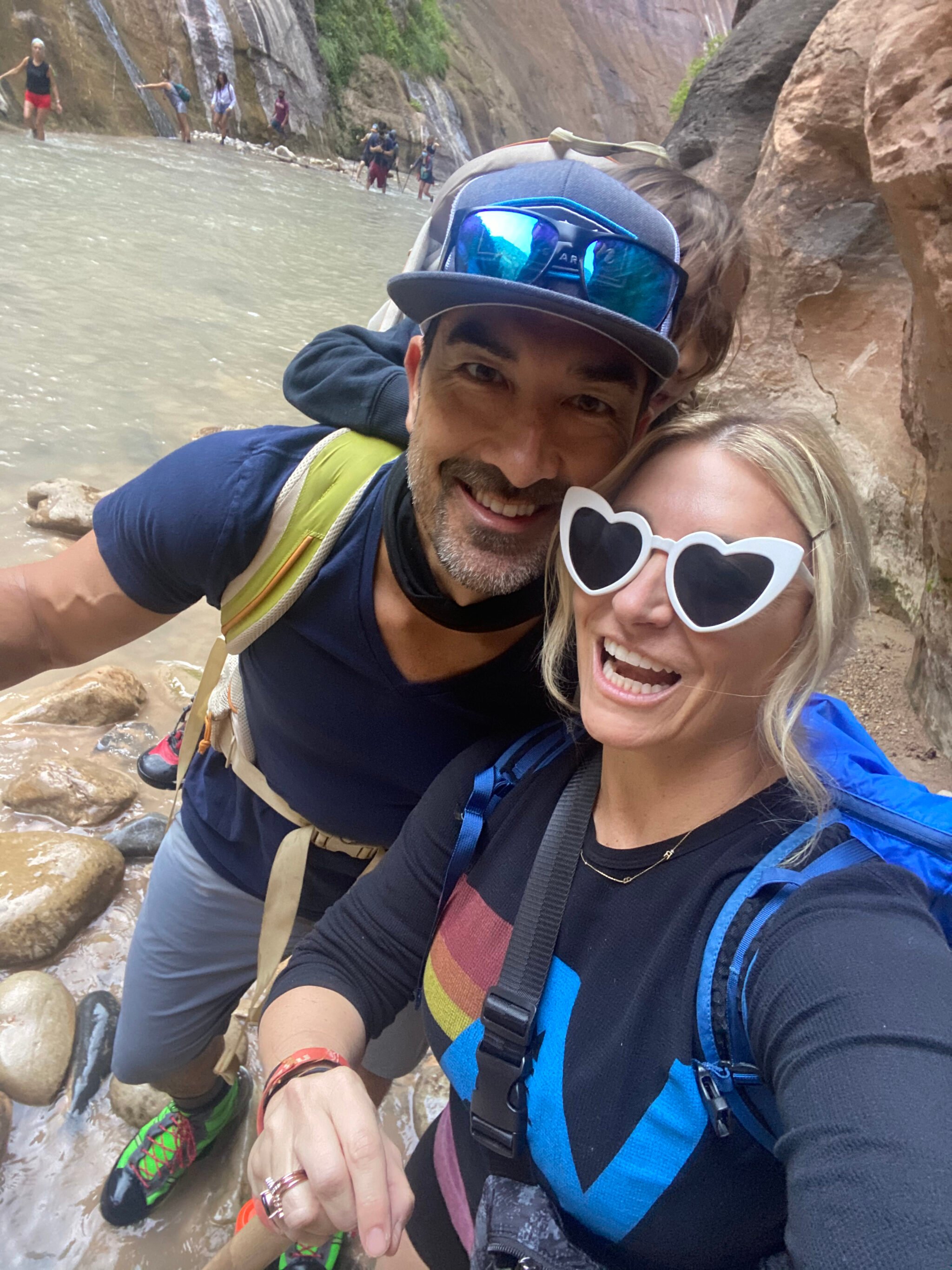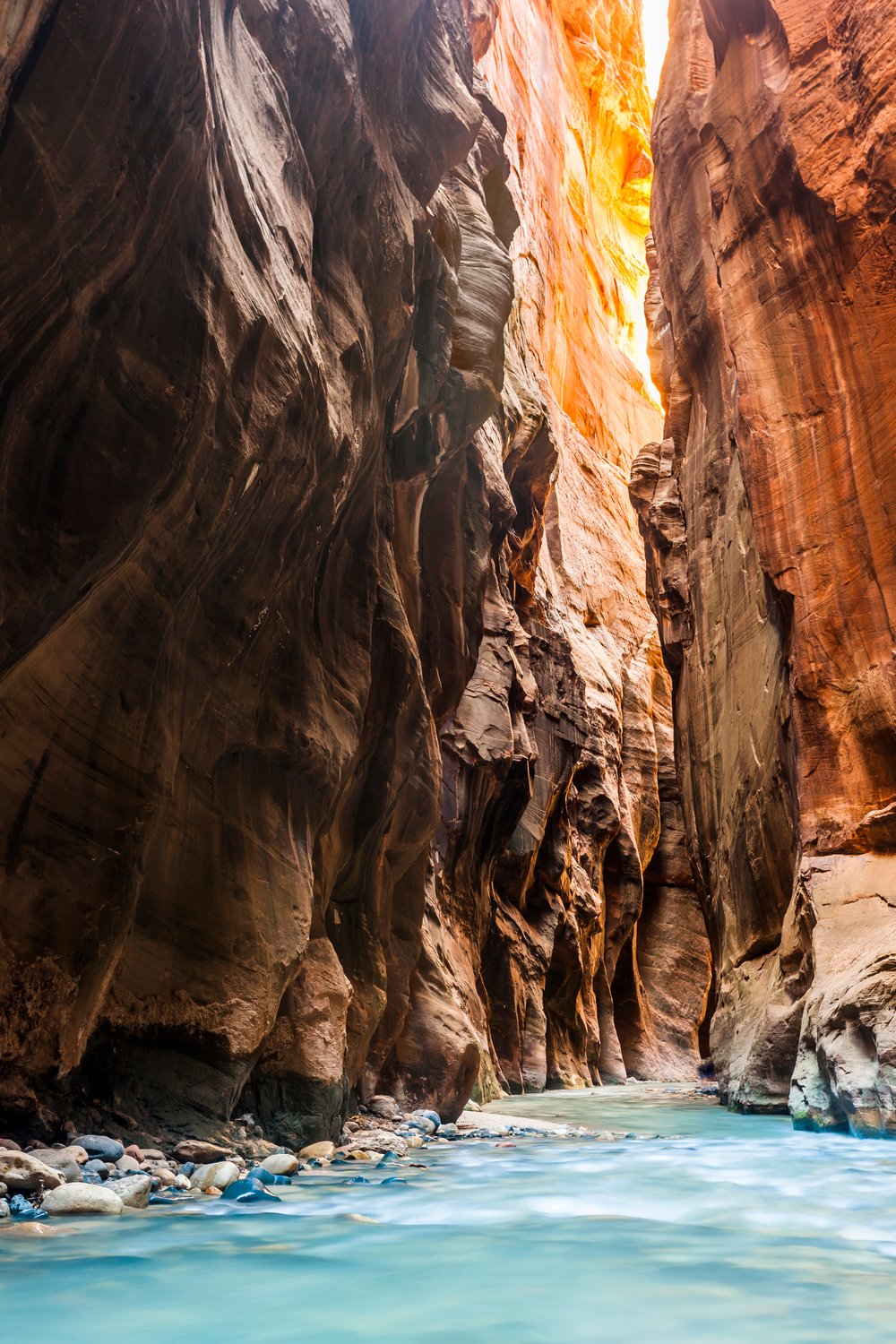 Extra Tips
Nearby Springdale is the closest town to Zion and totally worth a stop! It has that cute, picture-perfect, small-town feel. Also, it's a good place to stock up on some snacks and grab some sandwiches.

Masks were a must for us, obviously. To keep it as no-fuss as possible, I put each of my kids' masks on a lanyard so it was easy on and easy off. It was so nice to not have to dig into our bag to get them, or to have it around our neck, we may stick with this even around town!

Yes, the kids still had school! We still made distance learning happen with OnStar, which worked through our car's internet and allowed up to seven devices to be connected. That way, the kids were occupied during the drive and staying up to date with homework.
Have you listened to my podcast? Check out The Mom Confidential!
---
Zion has one of the largest freestanding arches in the world. Located deep in the backcountry of Zion National Park's Kolob Canyons District, and hidden in a small side canyon, sits Kolob Arch, one of the world's largest arches at a little over 287 feet long. It's second only to Landscape Arch at Arches National Park.
---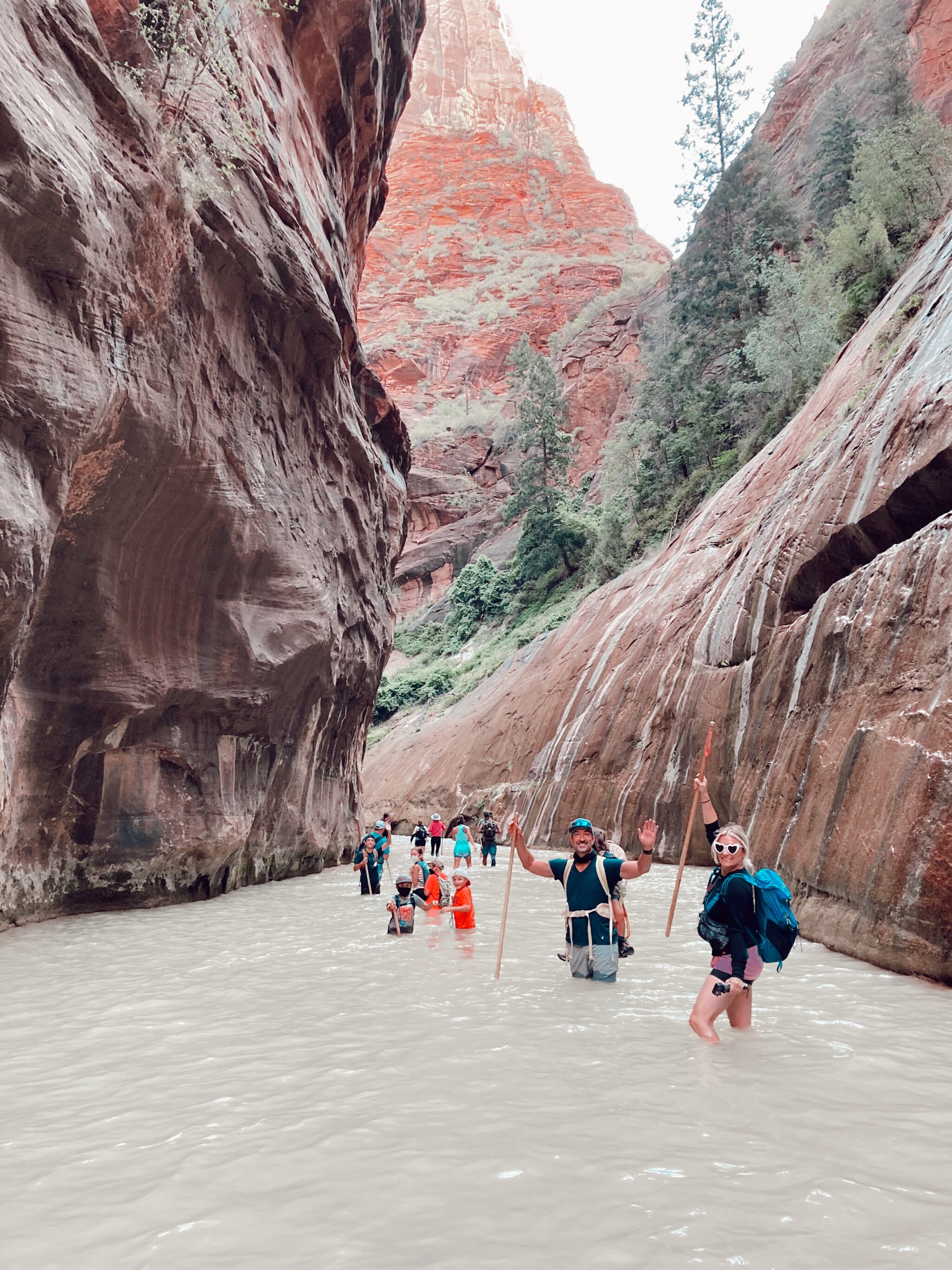 Tips for Parenting In Style...
Never boring, always awesome. Keep up to date with the latest from City Girl Gone Mom.