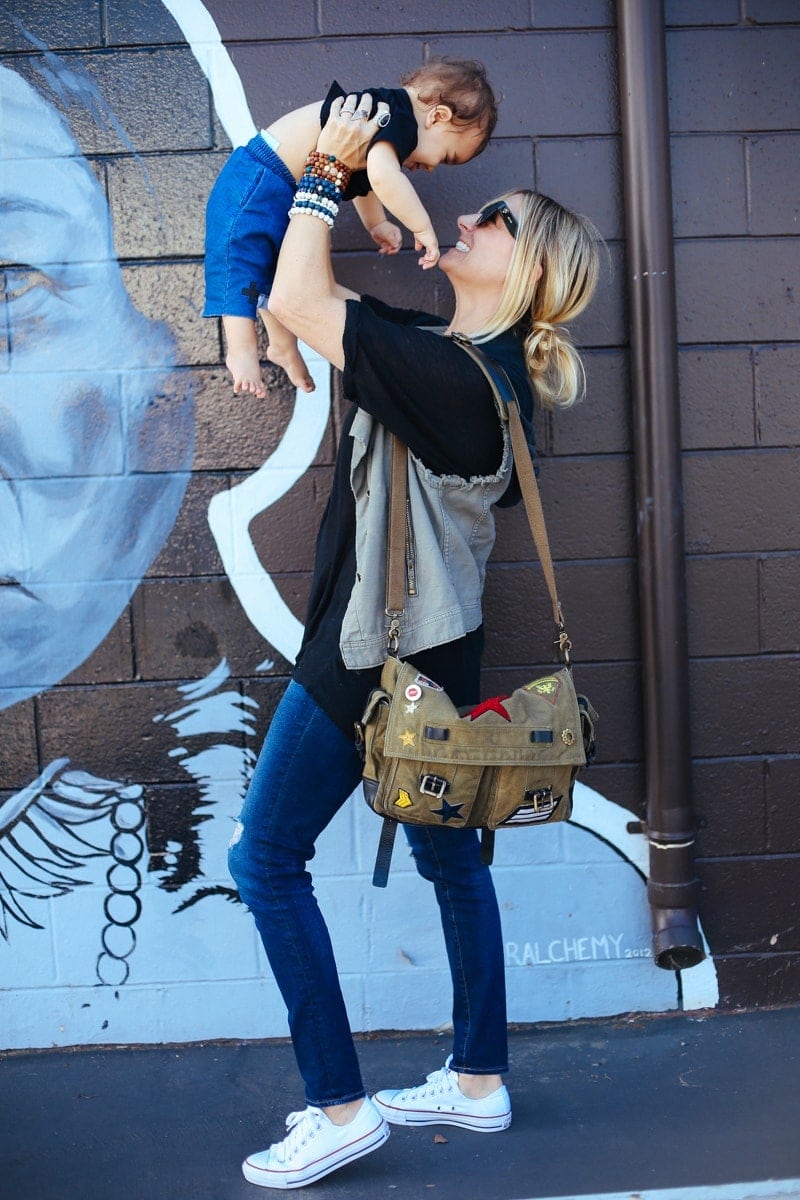 This Post Is Sponsored! Thank You For Sponsoring CityGirlGoneMom!
When it comes to fashion accessories, jewelry has always been my first go-to.  It was always a staple in grandma Lucy's wardrobe, from her brooches to her rings to her layers of necklaces, so naturally its a staple of mine.  For me, "more is more" when it comes to punctuating my outfit with great accessories.  Like grandma always said, "Great style always lies within the details."
This fall, my gypset fashion comes to completion with my new love of beads and anything sparkly.  Having a vast repertoire of jewelry is one of the best perks about being a girl.  These new-found statement pieces are unique color combinations that perfectly compliment any free-spirited type of look.  The earthy tones really work for just about any ensemble I put together.  And when it comes to layering necklaces, arm candy, and sparkly rings, Gypsy Posh dives right in completing your perfect look.
When I get dressed I strive for the perfect balance.  Having stand out necklaces on plain tops always has been a favorite of mine.  I also am a fan of accessorizing on the go in my day-to-day jeans and sneakers look.  So whether dressing up or dressing down, it's my accessory loving duty to share this line of favored beads that every woman should own.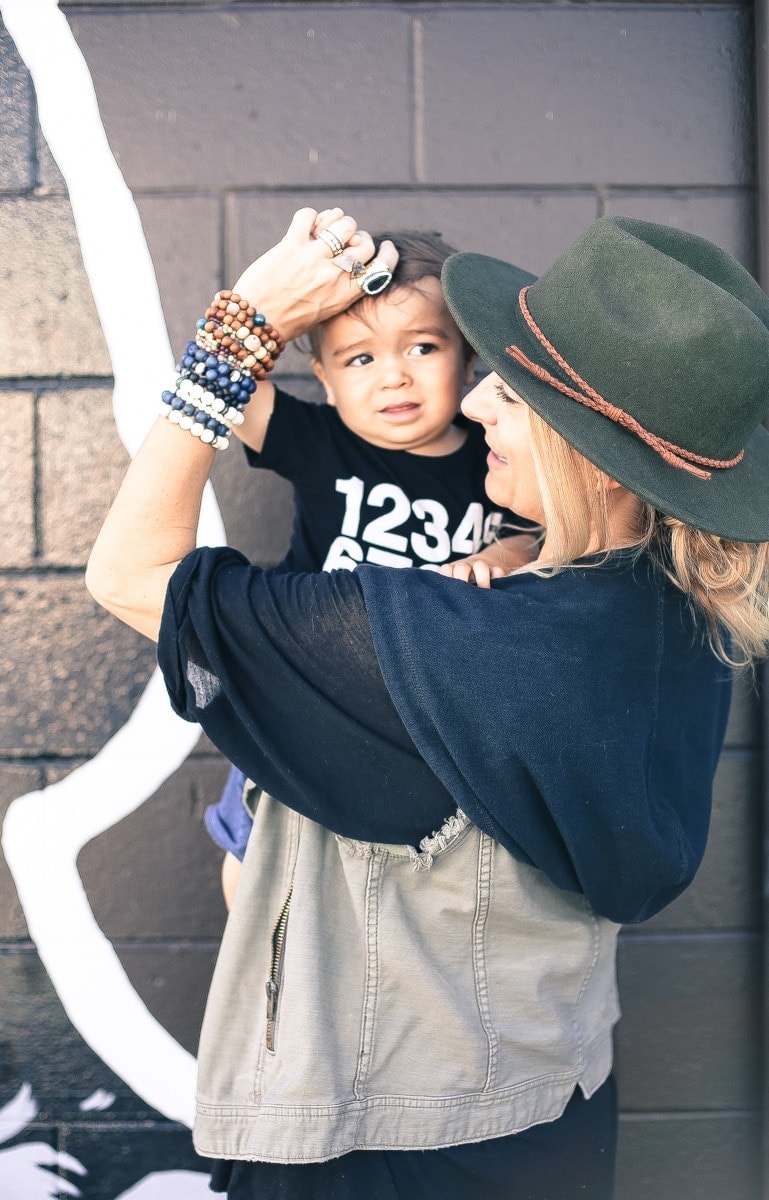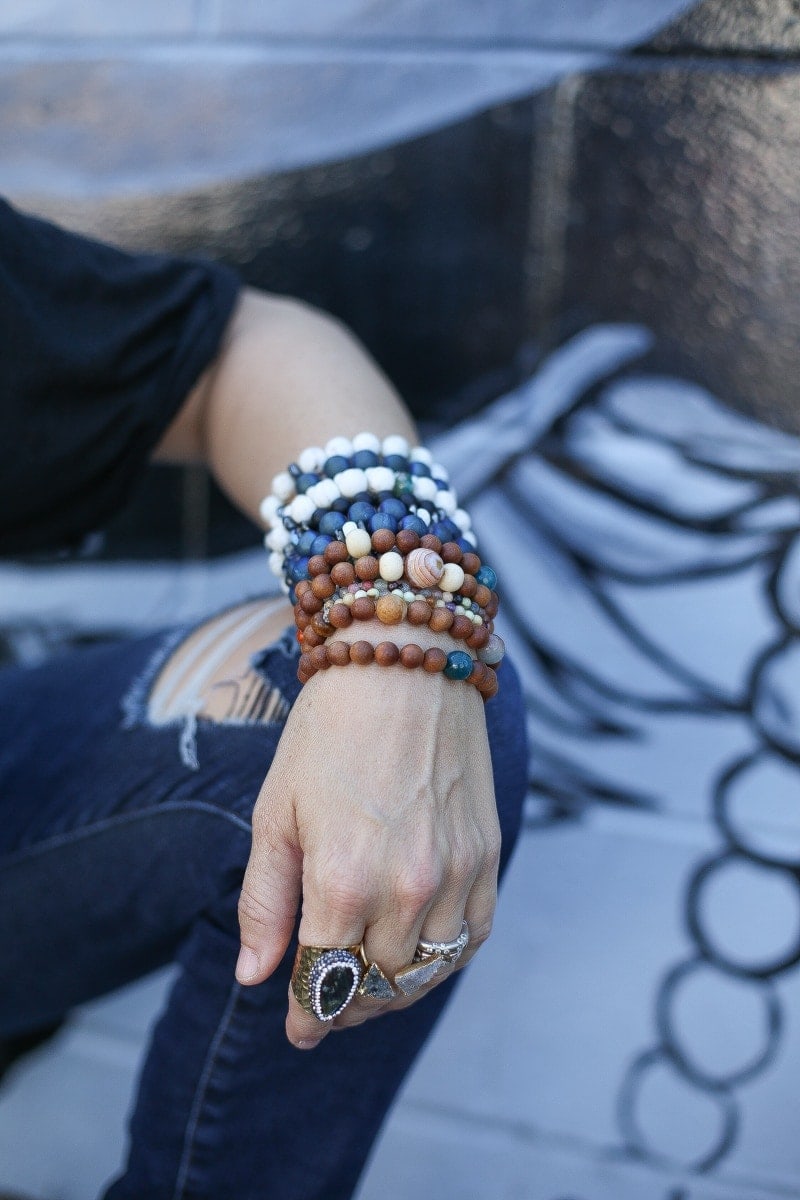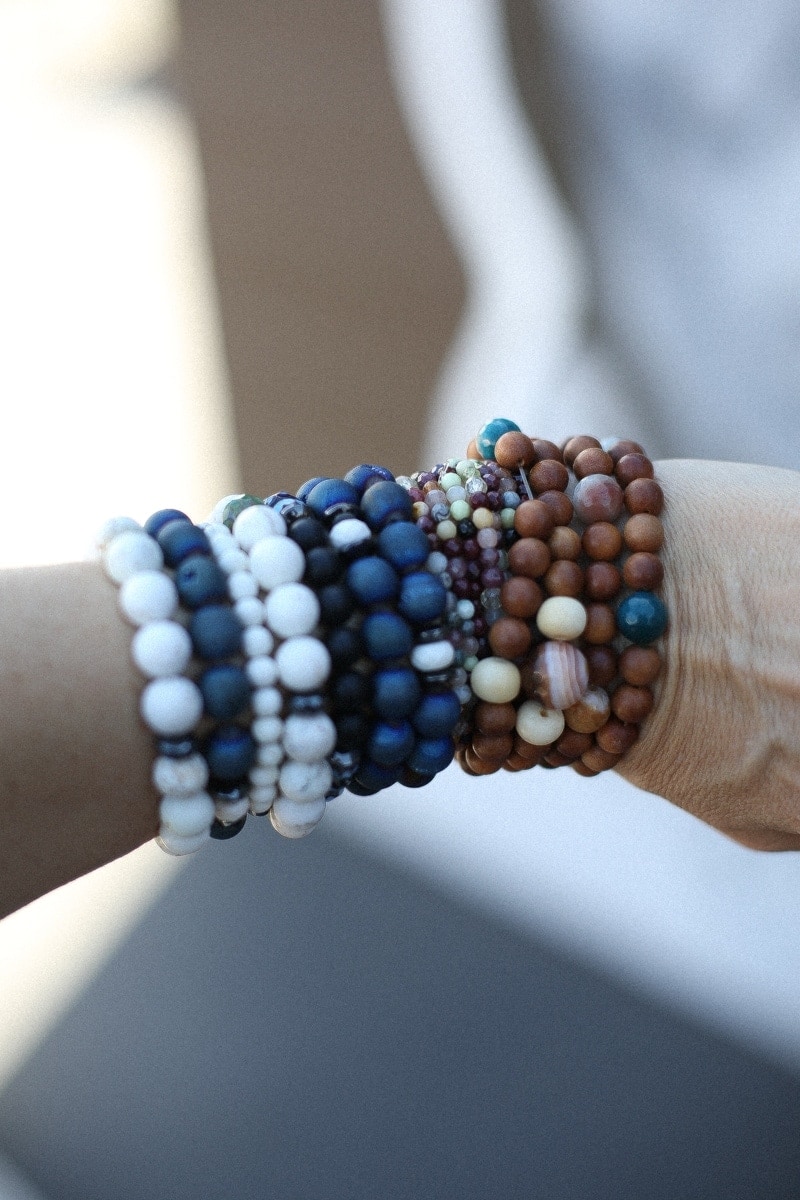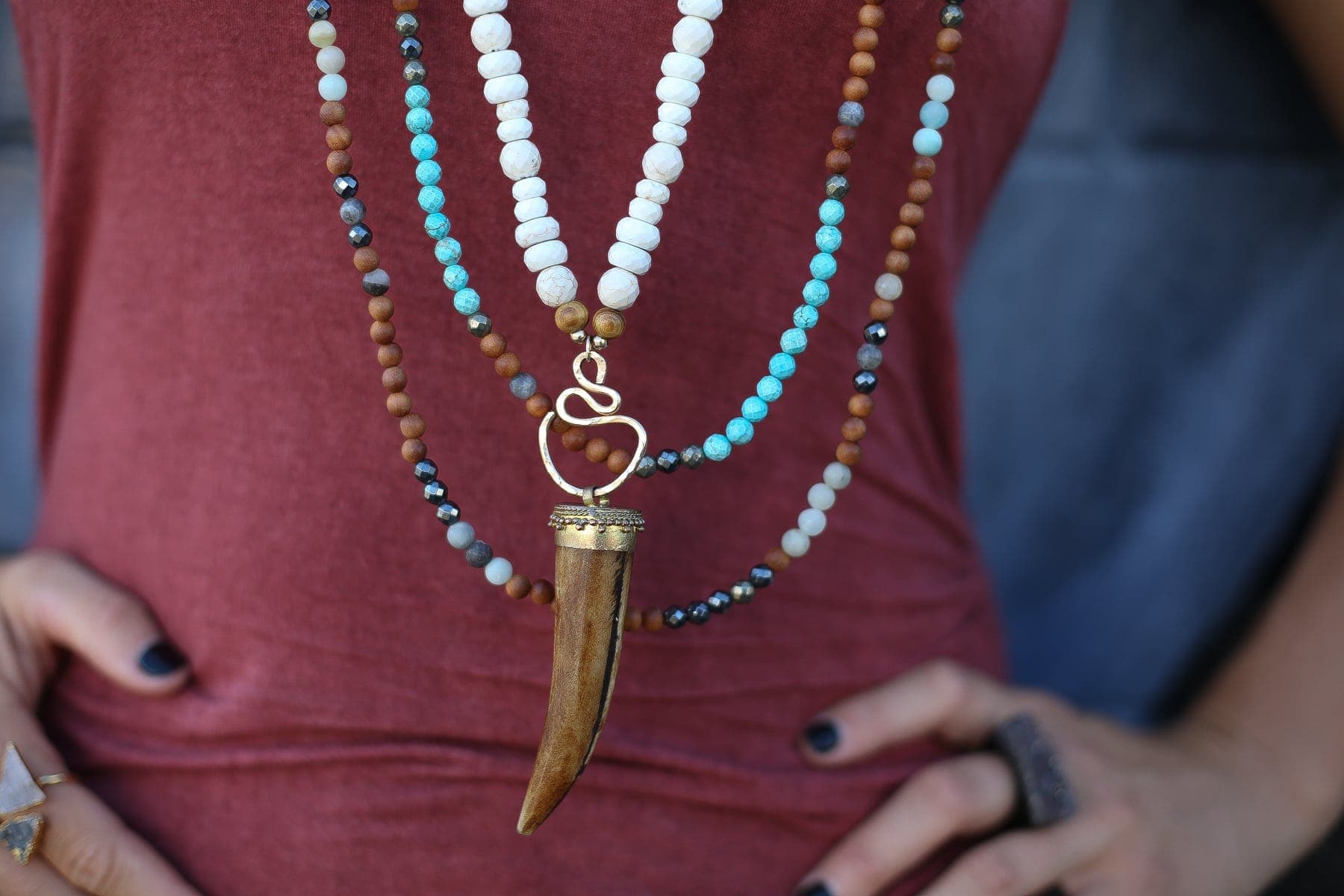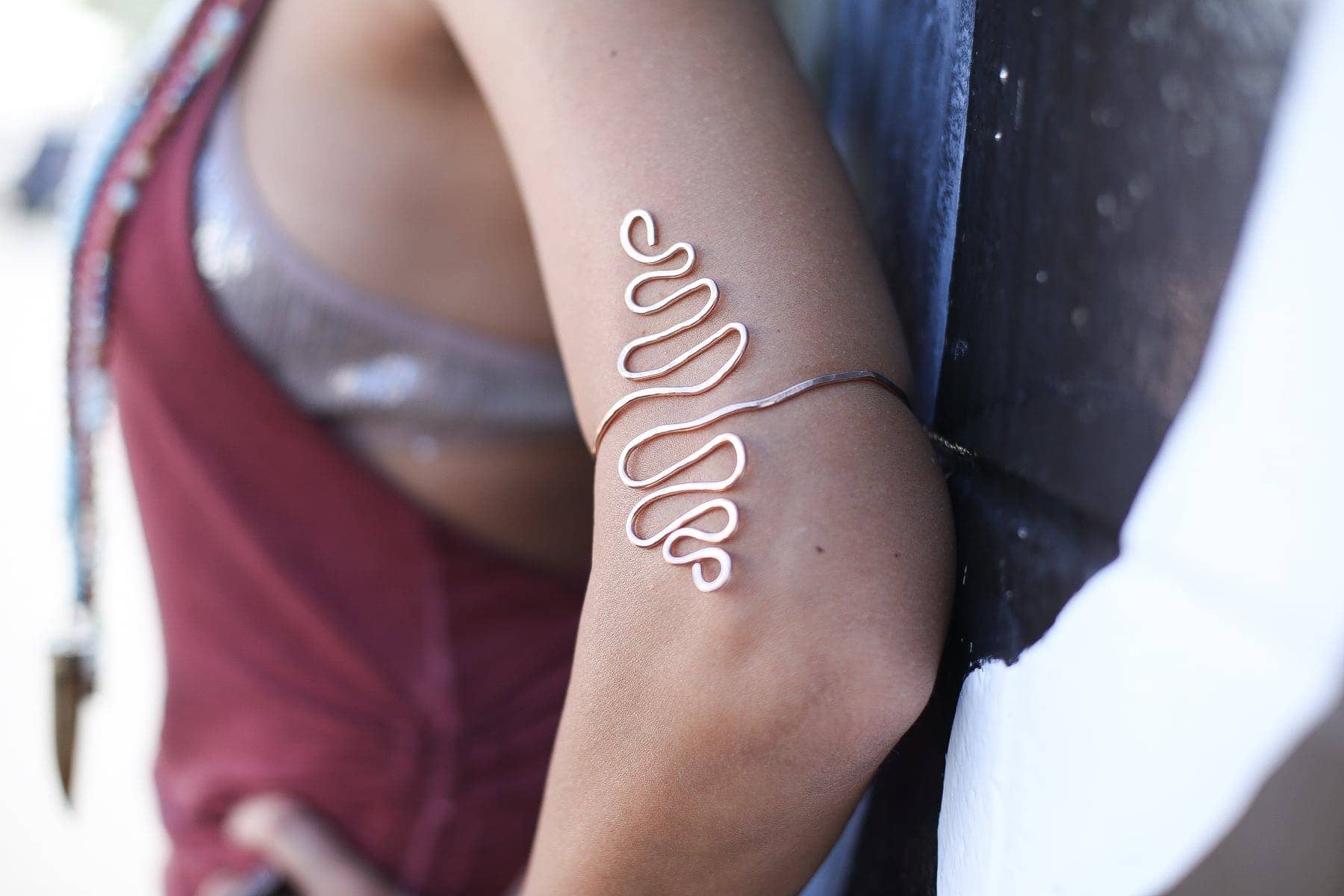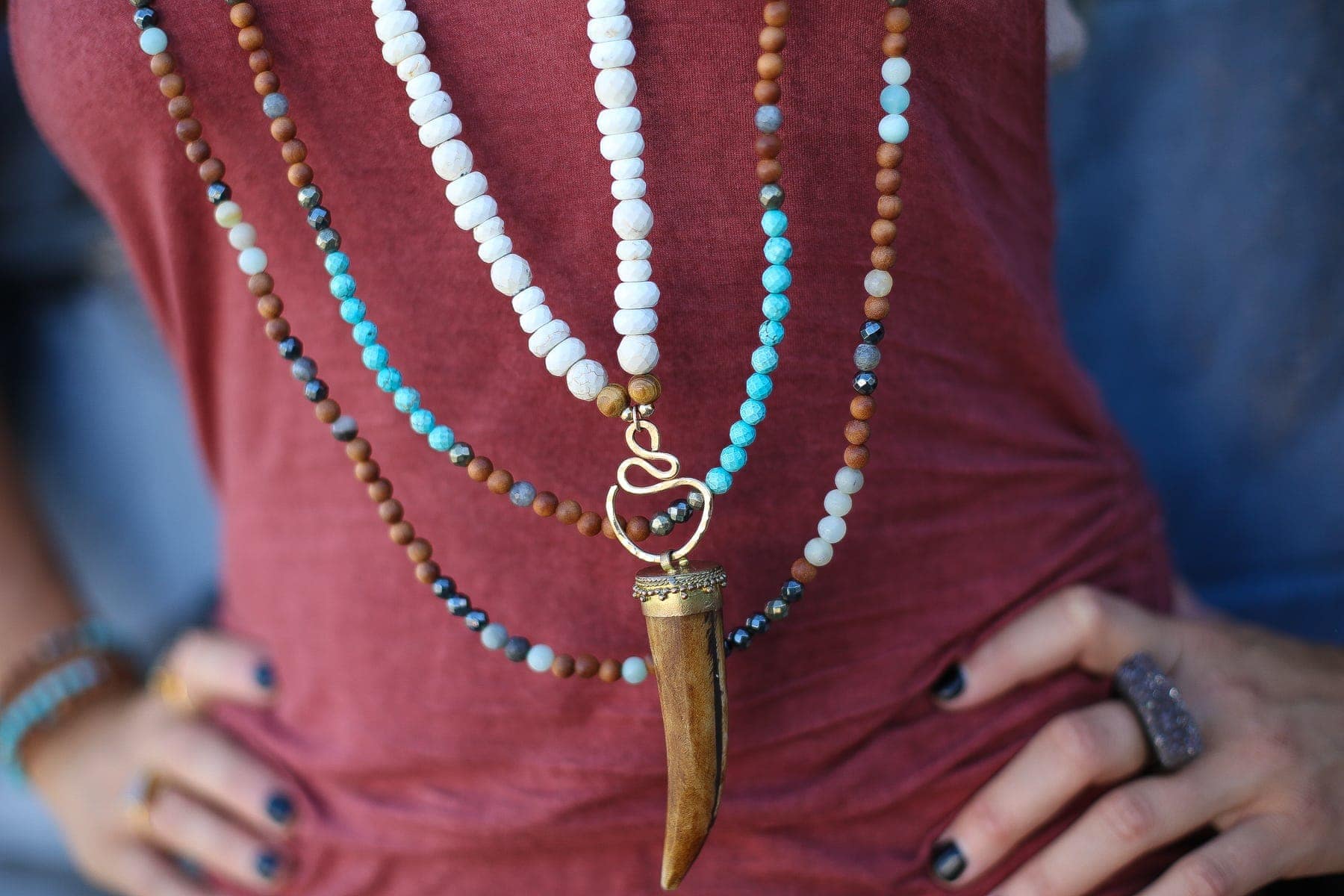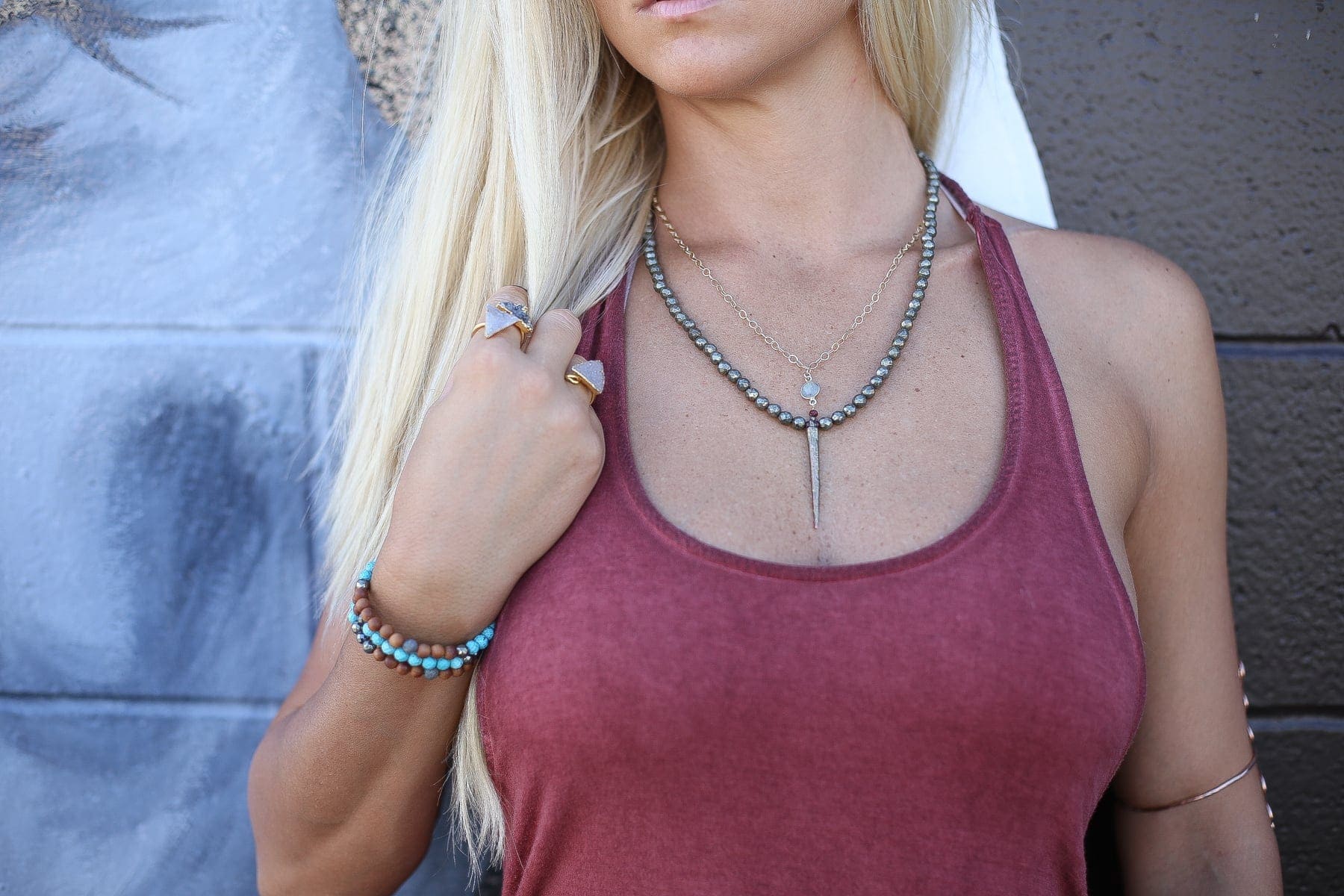 Natashia Blach, founder and CEO of Gypsy Posh says, "The term Gypsy is about finding your inner truth so much that there is a feeling of 'home' wherever you should go.  Taking chances and embracing the whole of life as the adventure it truly is. It commonly requires following your whimsical wielding of passion, and perhaps requesting forgiveness over permission."
Natashia Blach created 'GypsyPosh by Tosh' more than two years ago and it's been nothing but non-stop inspiration and fierce love for the craft of custom jewelry creating ever since.  "When you wear something that truly makes you happy, you are instantly placed on a path to share that beauty and appreciation, to positively impact the subtle energies all around you. So then jewelry is never meant to just be a pretty yet dead thing swaying from your lobe, wrist or neck– it's very much alive and serves as an intention to create more love all around you. And when that happens, the world is changed, whomever you meet and wherever you go. How cool is that?!"
Natashia started making GypsyPosh pieces just two years ago, but her life as a true 'Gypsy' in this sense stems way back. Hailing from Sherman Oaks in the San Fernando Valley, CA  she relocated to Solana Beach and has moved with her family nearly as many times as the years she's resided in North County San Diego (7 moves out of the last 10 years!).
She has also changed careers a few times since having her two boys now five and nine.  She continues to juggle it all and like most busy parents, finds the time to foster her tribe. It seems all of her endeavors has included some since of artistry whether acting, singing (yes she was top 20 in season 7 of American Idol) and now artisan jewelry crafting.  Her pieces thoroughly reflect her having traveled for years as a model and actress. She excitedly borrows from many looks to reveal a mosaic of unusual yet complimentary shapes and colors and incorporating the use of a myriad of the most exceptional, and hence, 'Posh' materials including wood, bone, 14K gold filled and solid gold metal, authentic gemstones and 'blessed leather.' They are also multi-functioning (some bracelets can convert to chokers, and many necklace styles can be worn at different lengths). The style is meant for the anyone, but especially that mom on the go. T-shirt, jeans, sandals or flats and some GP twinkle and you're all set to face the world with full style ferocity! The collections are all meant to go together but never match perfectly as life is all about complimenting, and not just simply putting things in groups. They are as versatile as you can get; from wispy and super delicate and feminine to bold, chunky and statement 'Power Pieces.' These pieces are all meant to be worn and really 'lived' in. This will remind you to wander as you please but never feel lost.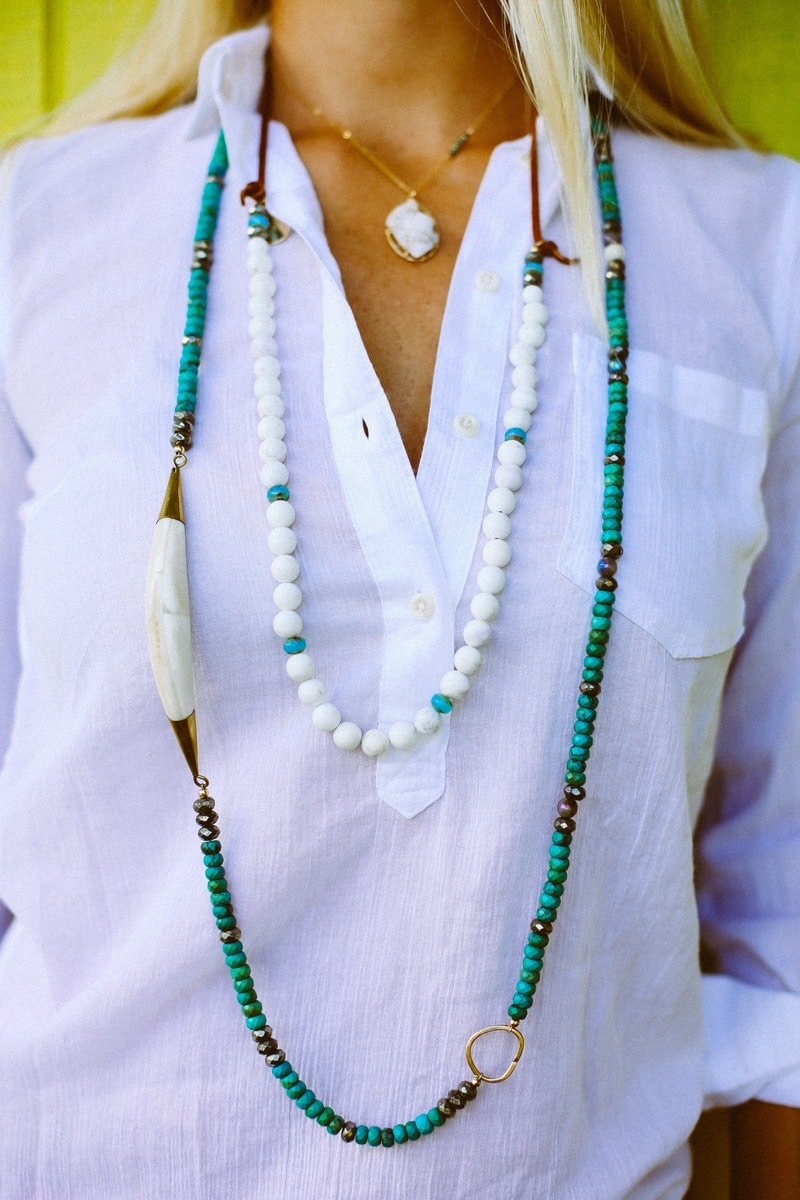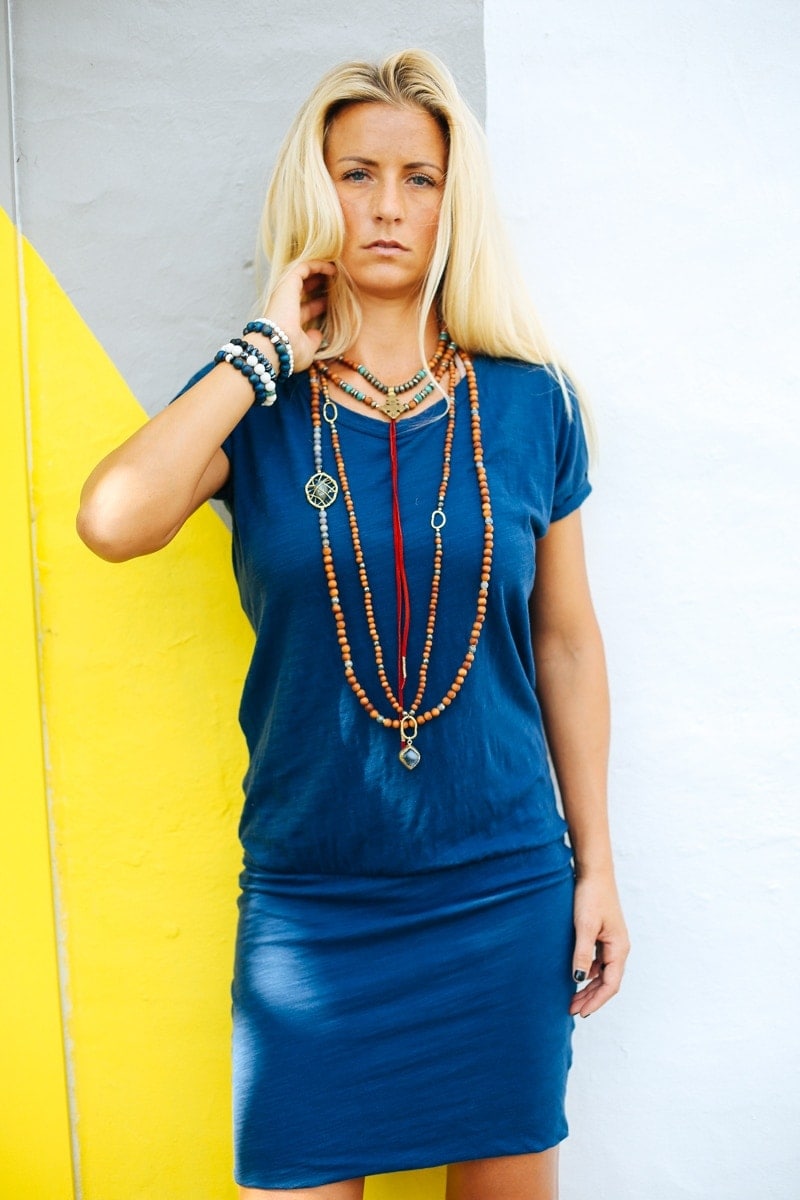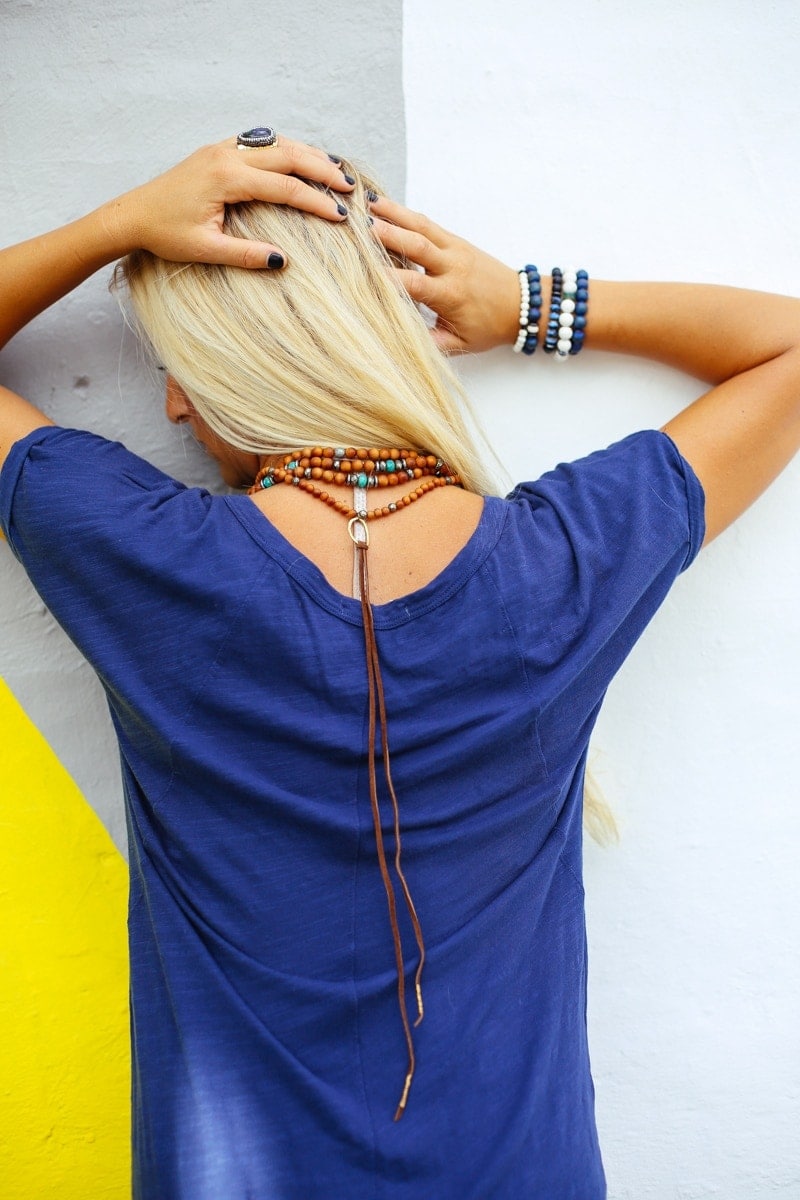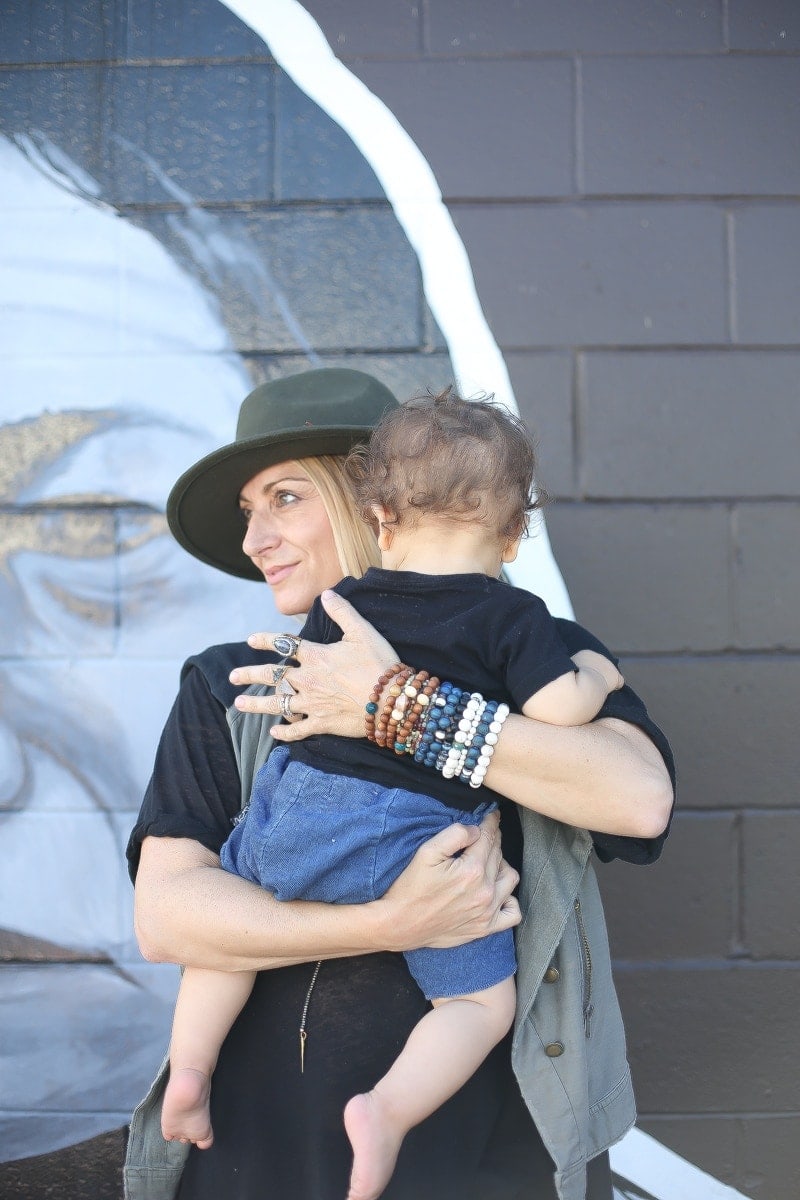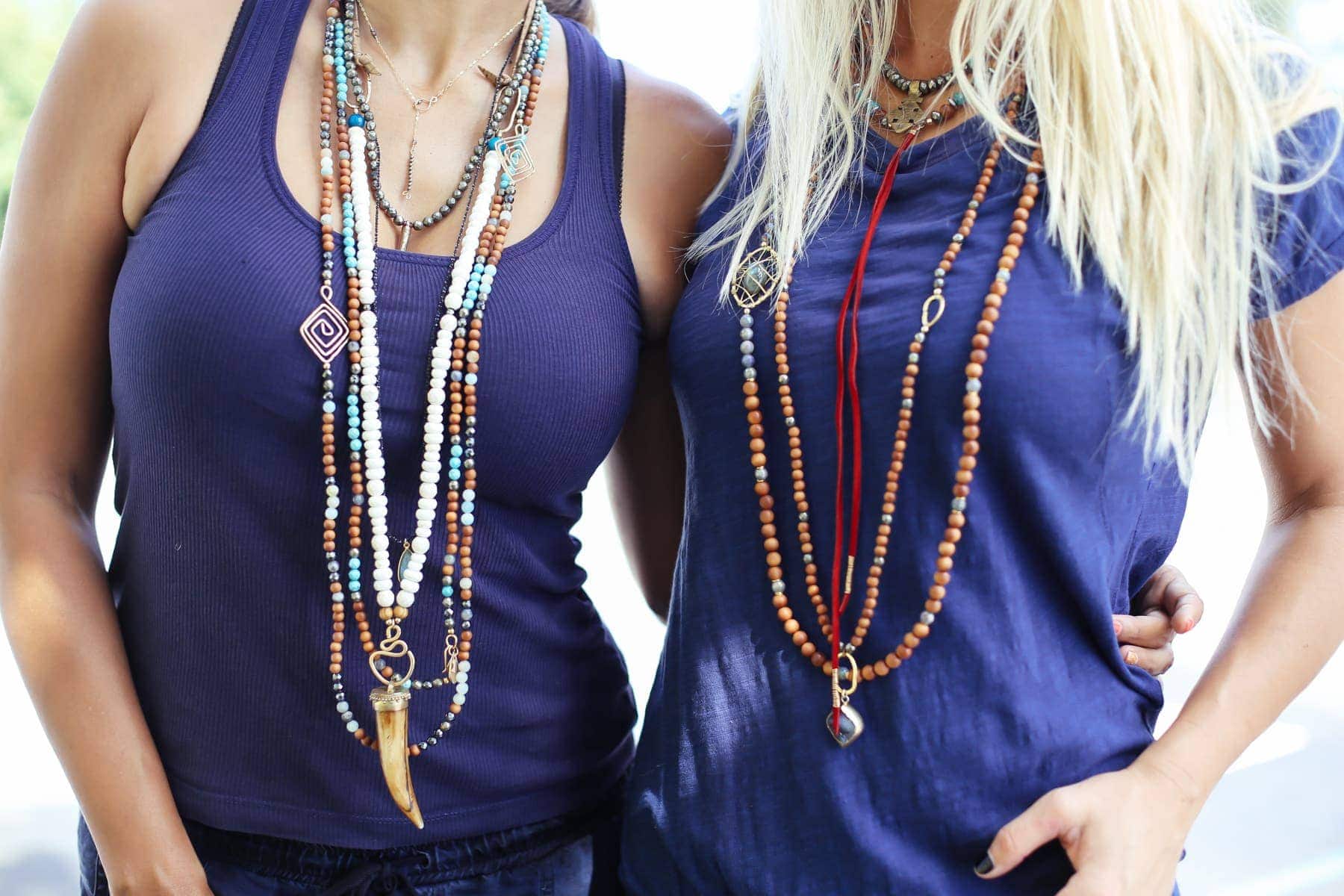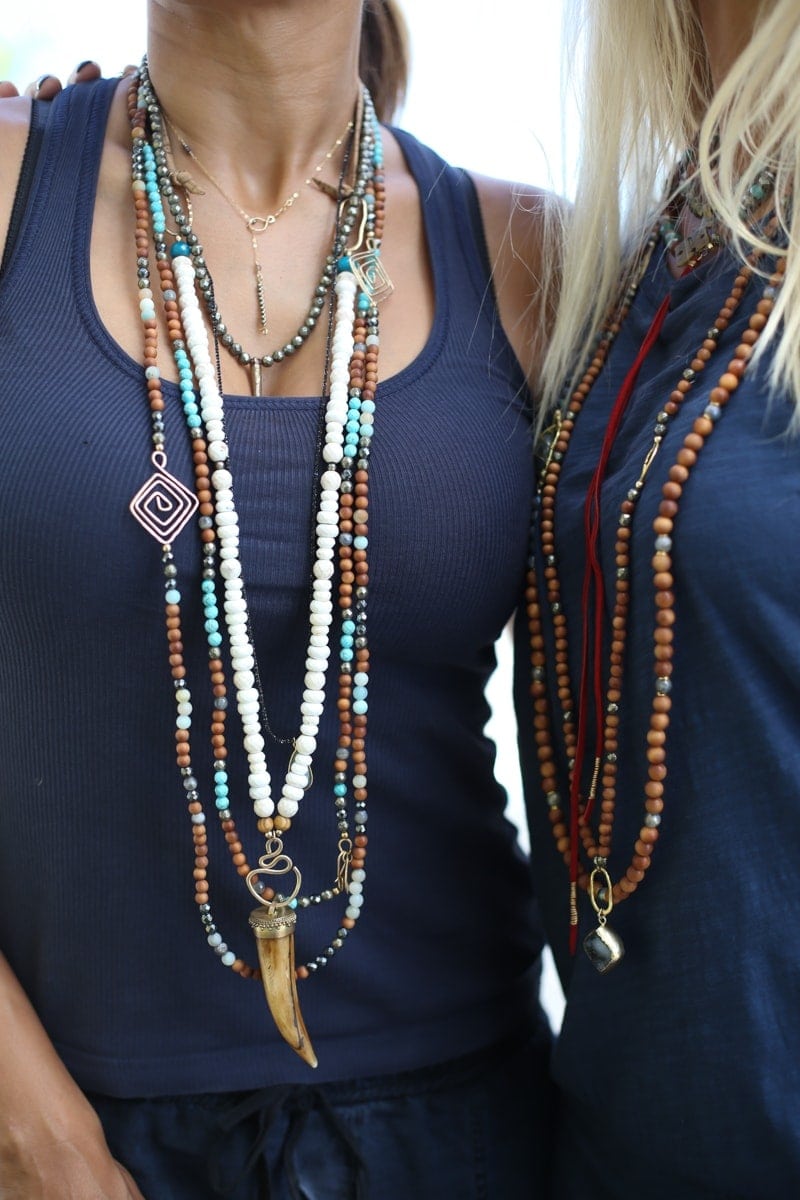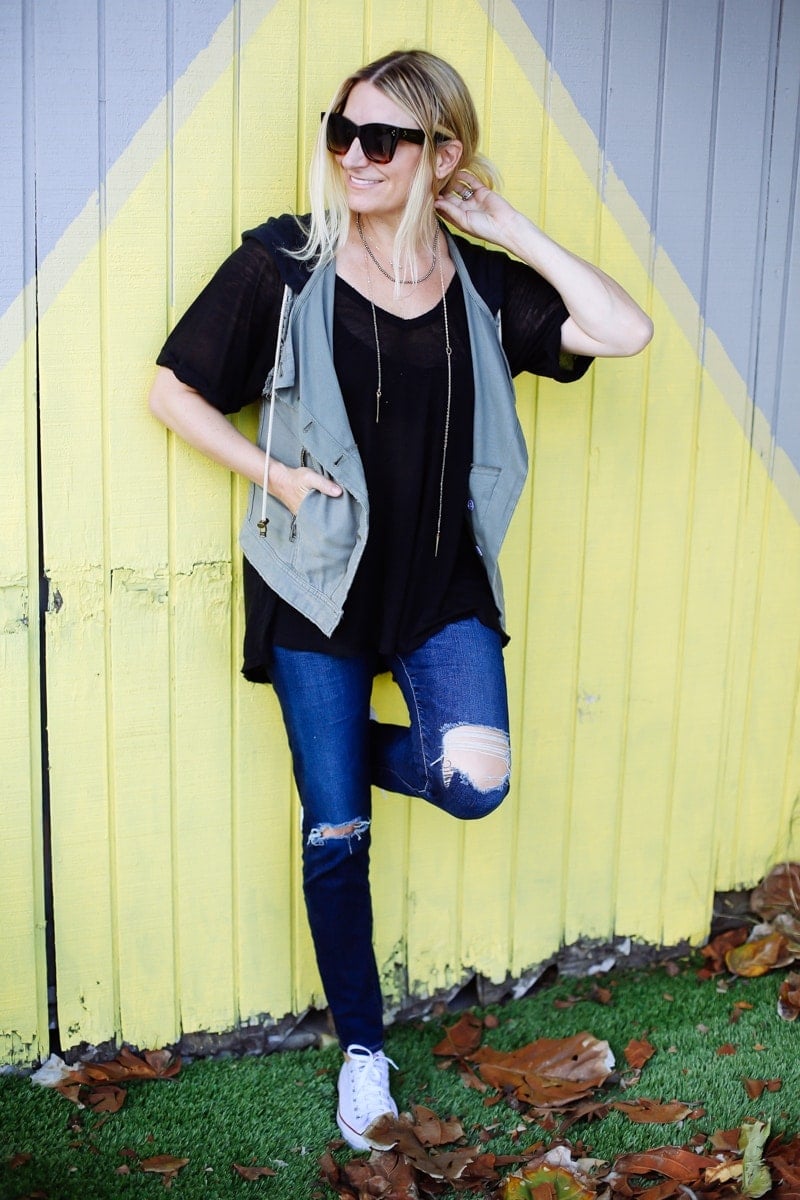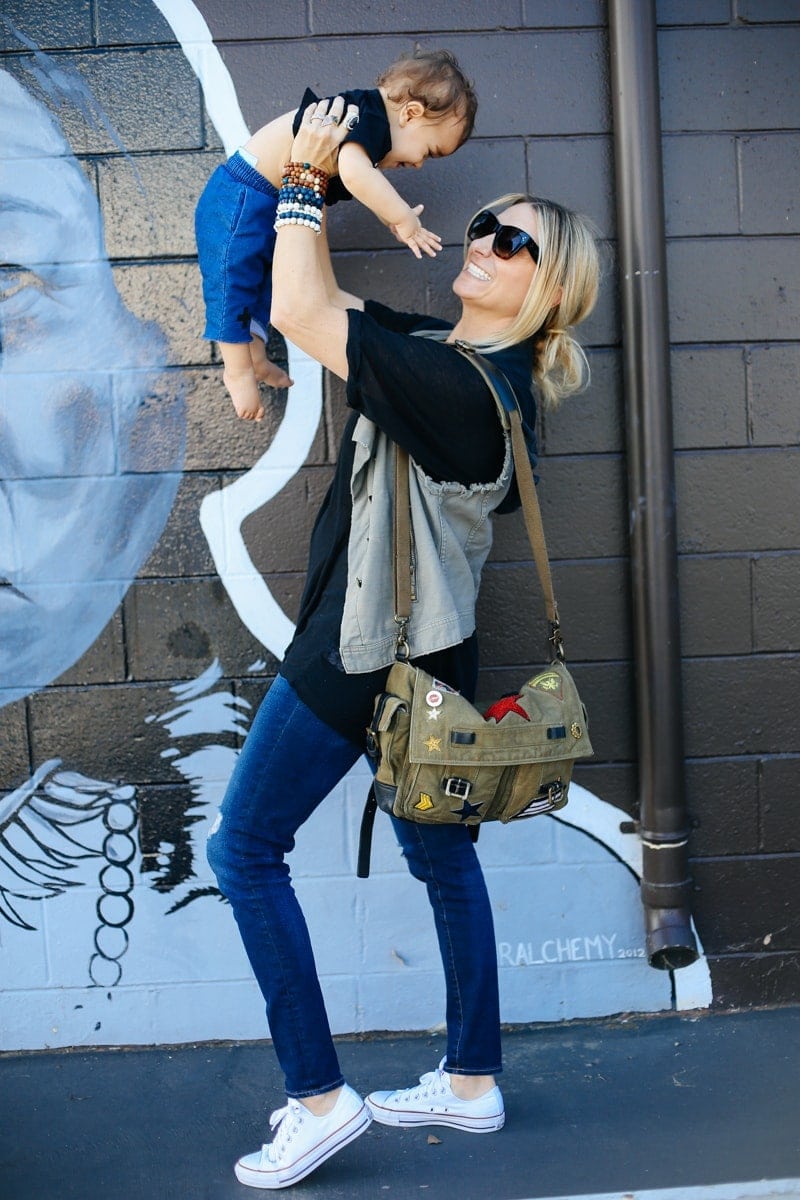 Everything is handmade, picked and designed by Natashia herself, and are presented in small batches. Thus, no two pieces will be exactly alike– you will never walk down the street and bump into 'your' cocktail ring or statement necklace. She is great at customizing and loves co-creating with customers to birth a new stunning piece together. Her hashtags include "GoddessesUnite" for that very reason. As the new revamped website is underway she heartily invites her following to check out all of her latest on Instagram or the Facebook fan page; this is also the place she will announce secret sales and events.
In the meantime, Tosh reminds us to breathe deep, enjoy all of what Life has to teach, plan for the future, but live in this moment and oh!! Don't forget to don a special trinket that will make you smile at each glance- don't forget your GypsyPosh!
CONTEST:  Gypsy Posh would like to giveaway a beaded bracelet to THREE lucky CityGirlGoneMom readers.  Post a fabulous photo of yourself, follow Gypsy Posh and Me on Instagram!  Tag Two Momma Friends and hashtag your photo #goddessesunite
Winner Announced in Ten Days!  GOOD LUCK!
SHOPPABLE ITEMS
Military Messenger Bag
Go Girl Tee
Vintage Vest
Skinny Jeans
Gypsy Posy Jewelry
Sneakers
For Additional Entries Enter Below
3 Scented Sandalwood Beaded Bracelets

This Post Is Sponsored! Thank You For Sponsoring CityGirlGoneMom!