The American Farmhouse Dream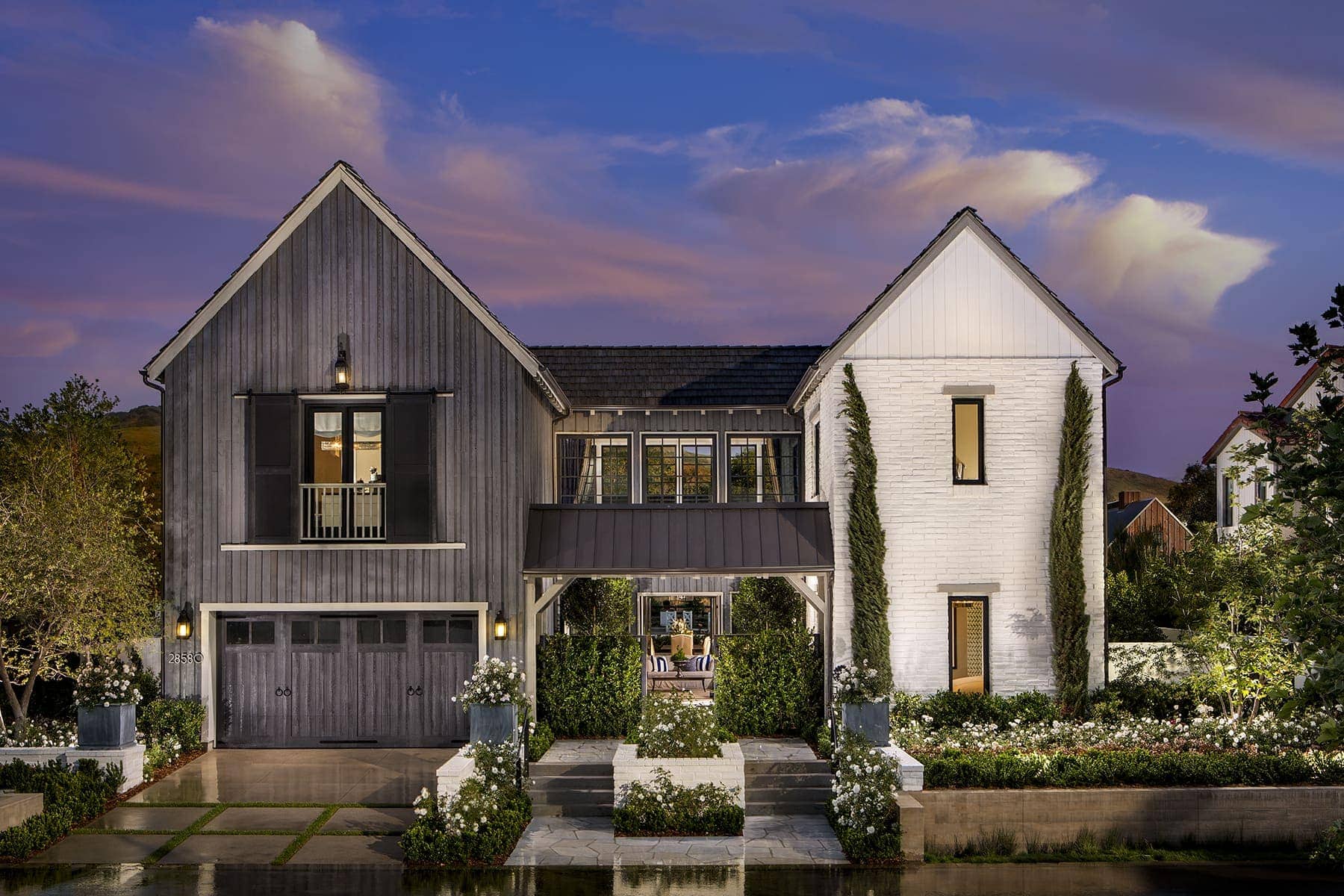 The American Farmhouse Dream
Fixer Upper's, Chip & Joanna may have started a shiplap farmhouse craze, but Bill Davidson took it to the next level by transforming an equestrian farm into a signature neighborhood filled with spectacular detail. Since 1978, Bill Davidson has been reimagining communities where lifelong memories are being made. The ideals of this American Dream are the envy of men and women across the globe, with many looking to make the move here. Of course, learning the language first, at somewhere like Effortless English Club will really give them a head start.
Four years ago, Joan Irvine Smith sold her storied equestrian center in San Juan Capistrano, California, and hand-picked Bill Davidson and his team to honor the property's legacy by building a residential community. 'Inspired by history, built by craftsmen' is the vision behind their work, and of The Oaks Farms' 32 new residences, just ten are left for purchase. I find myself constantly wanting to return to this gorgeous development, with its model homes' backyards appearing right out of a movie set, oozing with the perfection and panache of a Ralph Lauren centerfold.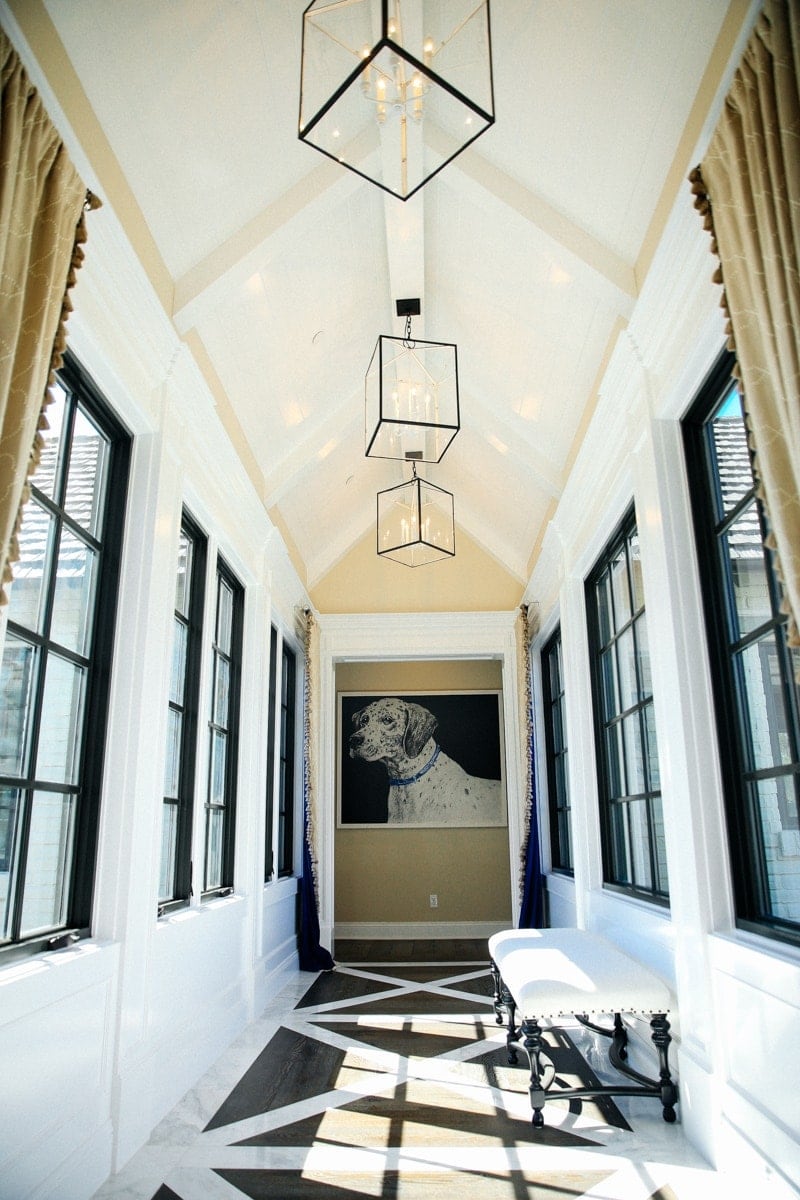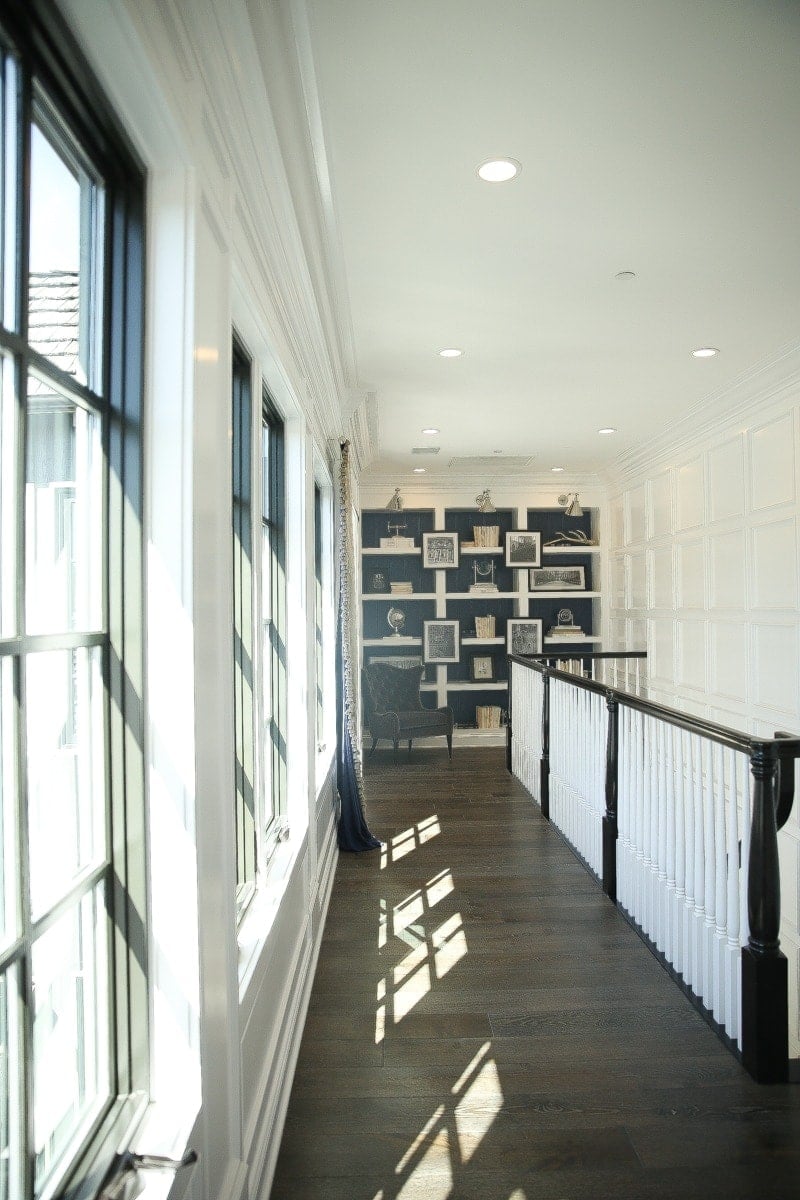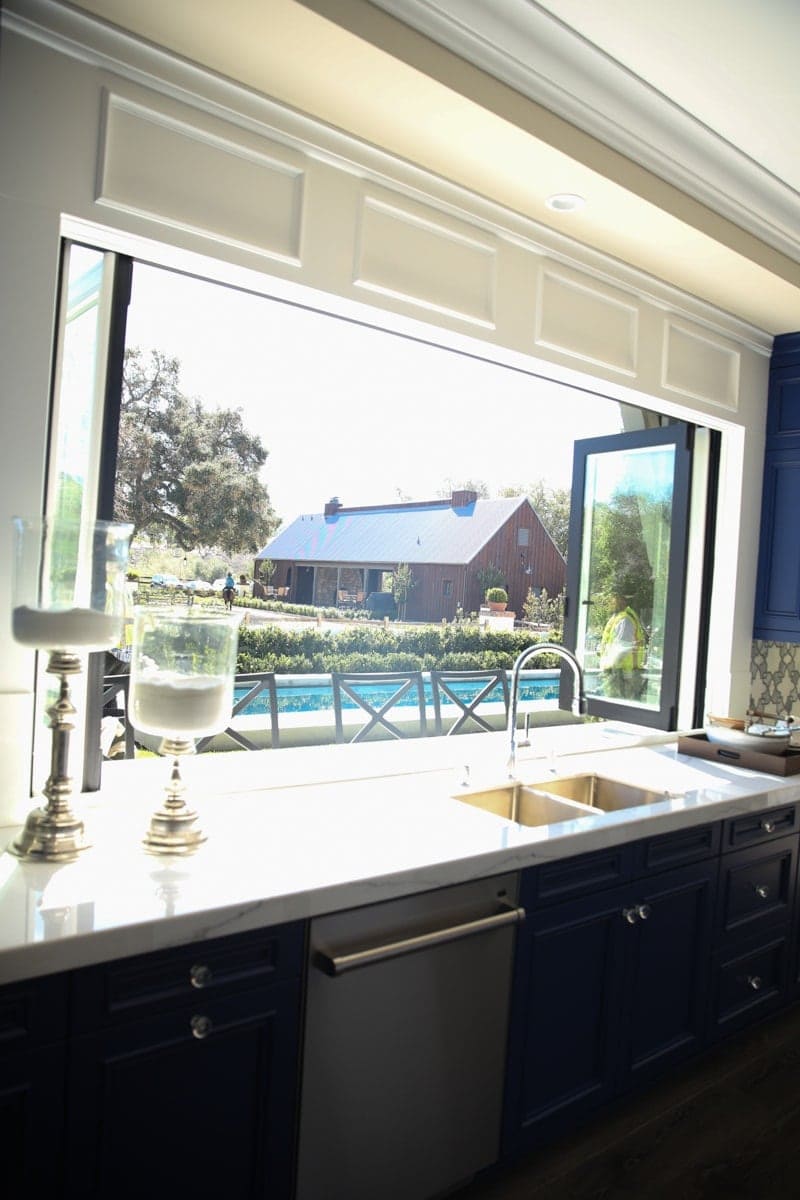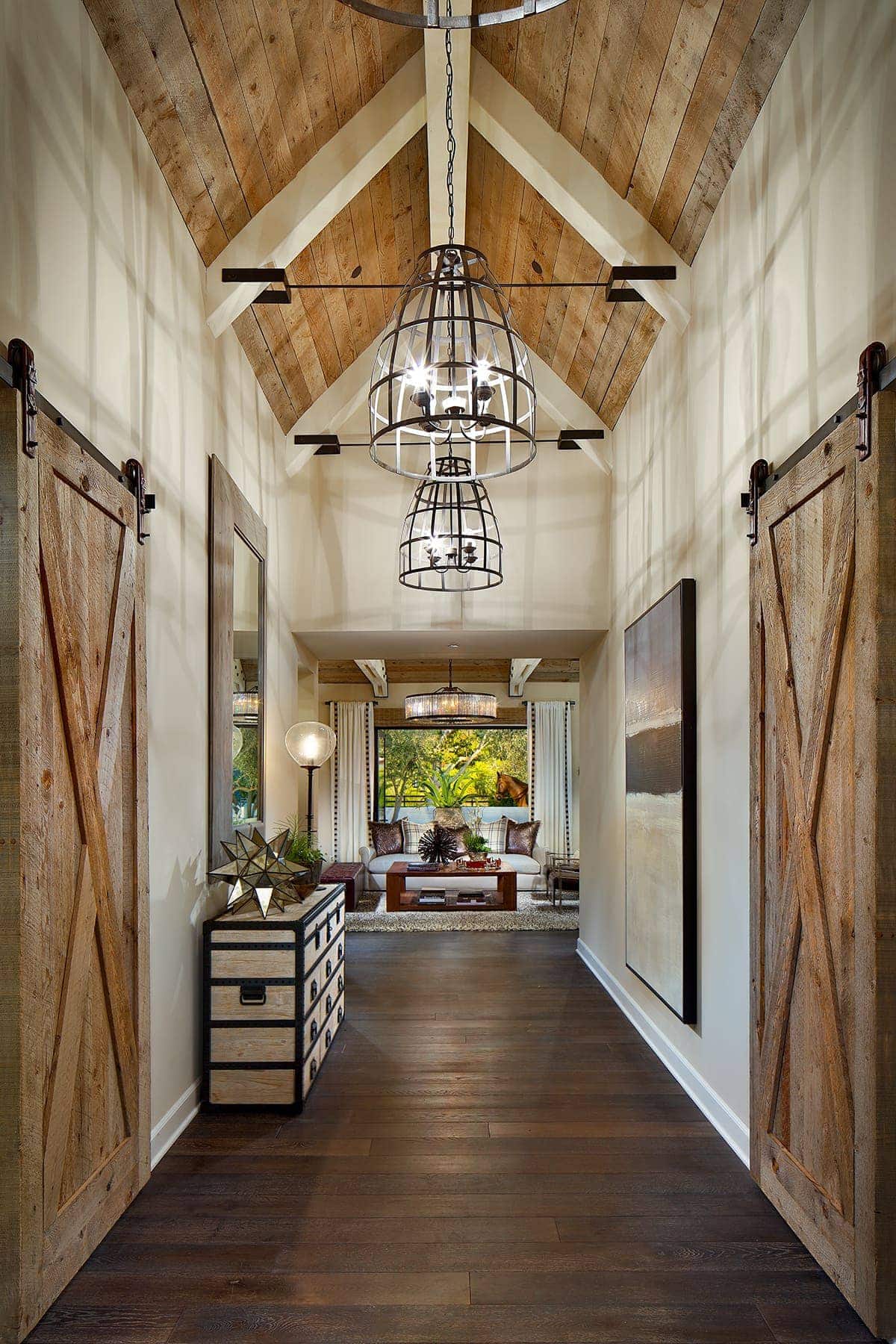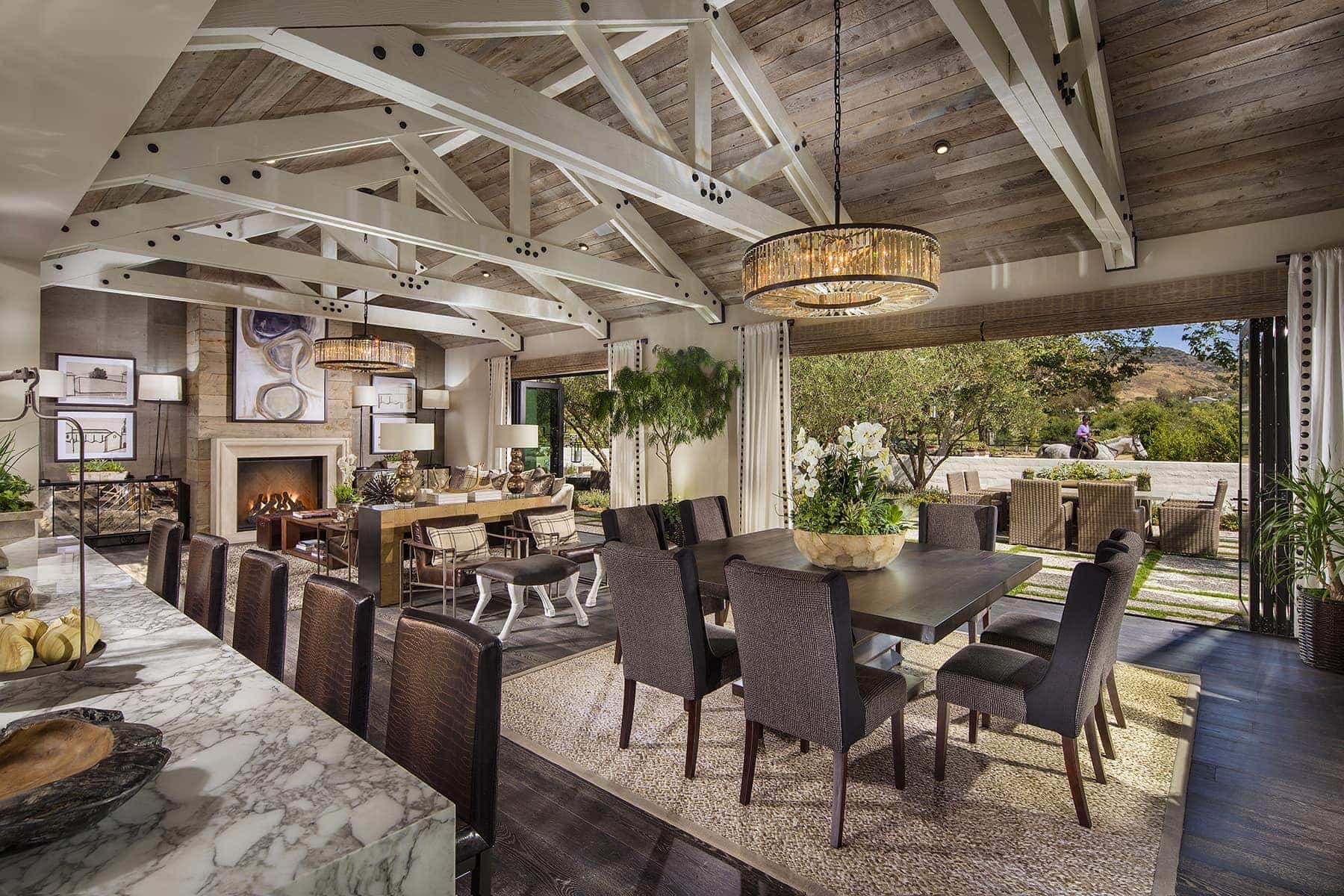 The American Farmhouse Curb Appeal
The Oaks Farms neighborhood has every visitor captivated by its enviable eye-catching curb appeal. The lighting alone is enough to transport you back to a time when construction and design centered around intricate detail and purpose. The lanterns hanging from the 100 year-old oak trees, and the entry way gas lamps are just two examples of Davidson's mission, thoughtfully stated "I believe it is our responsibility as builders to take the best of the past and combine it with the advances of today". The on property horses, coupled with a world-class equestrian center and its 2250 square foot social barn set a stage of perfection for what this dreamy community has to offer. Davidson Communities transformed this space into an American Heritage dream. It's no wonder I have visited more than five times.
Bill Davidson, along with his A-team at R. Douglas Mansfield Architects, put their American Heritage stamp on it by designing farm homes with an adobe ranch style. Design Line Interiors were responsible for every detail of these extraordinary homes from the time of acquisition of the property, through to the placement of lanterns in the trees. The American dream is what they've created at The Oaks Farms with so many creatives involved. Mr. Davisdon put preservation at his forefront when designing this community. By intentionally upcycling materials from the original property like fences, old barns, railings and stalls, he's lessening his carbon footprint on the planet, which we can all appreciate. The repurposed materials can be found throughout both the residences and the equestrian areas. In addition, he's saved hundreds of trees throughout the development, relocating 12 live oaks that provide an inviting, awe-inspiring setting.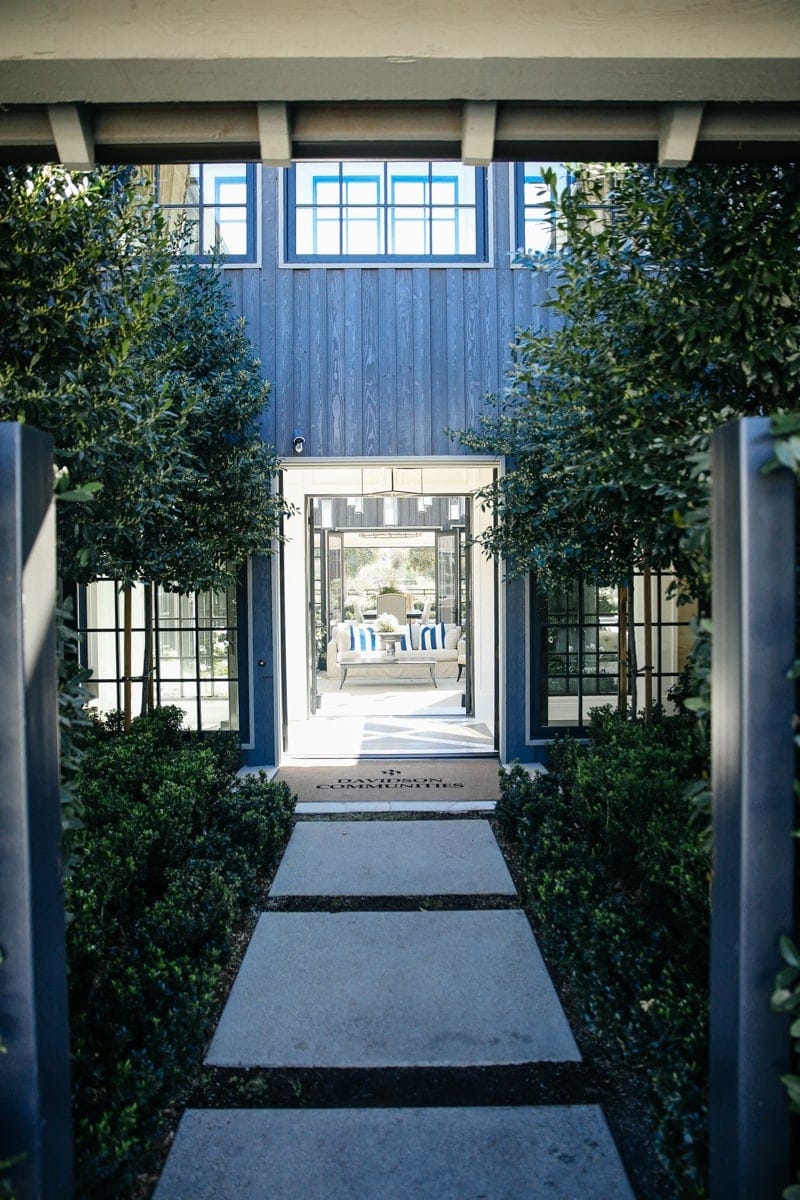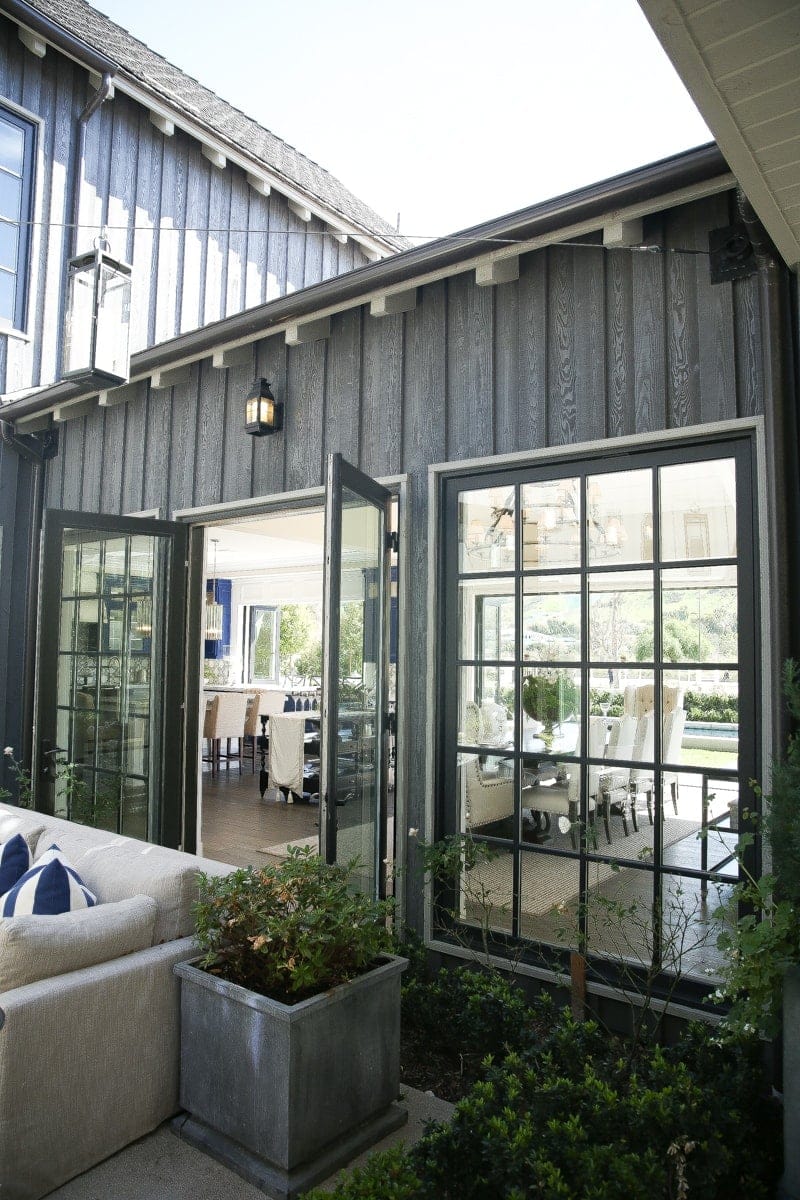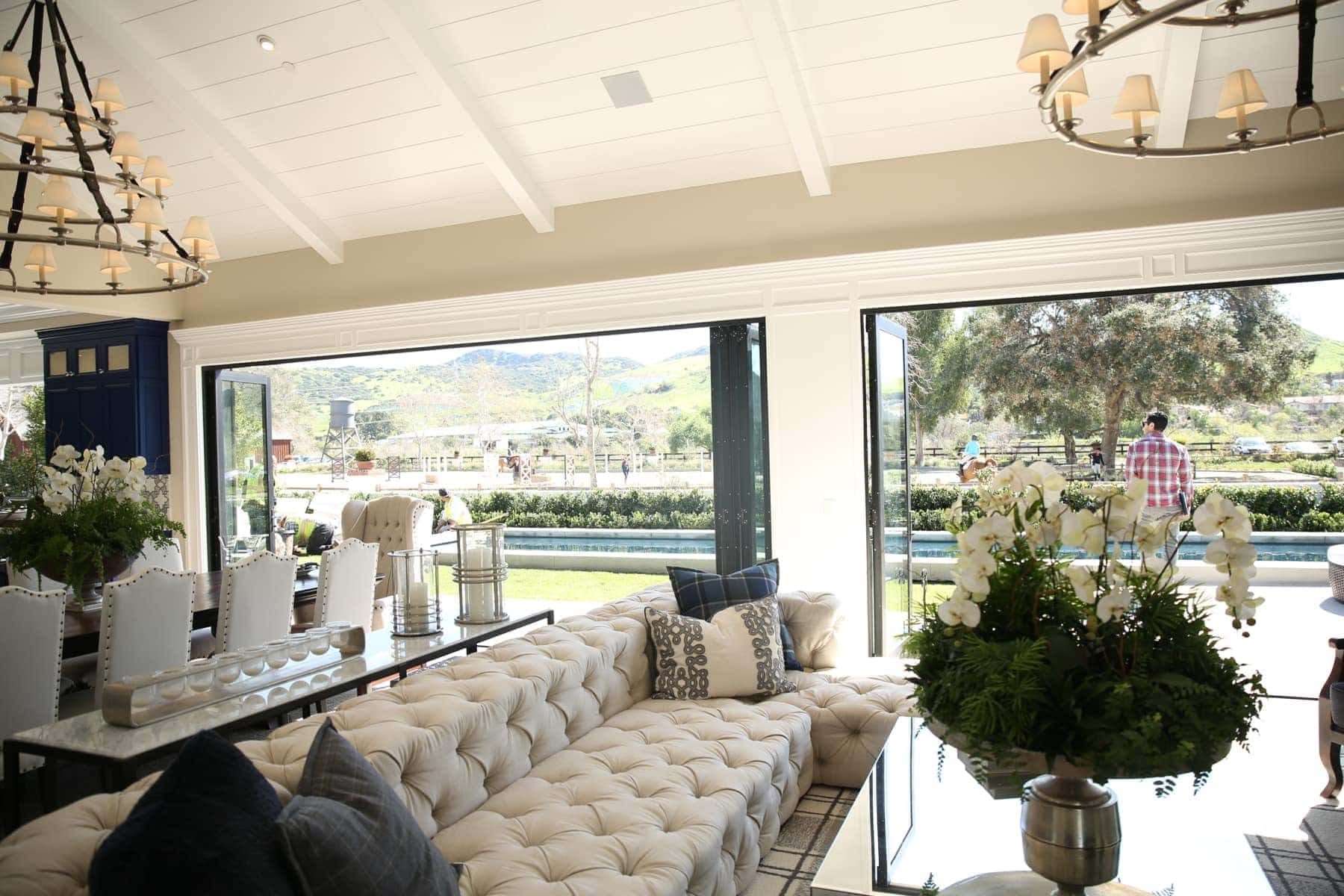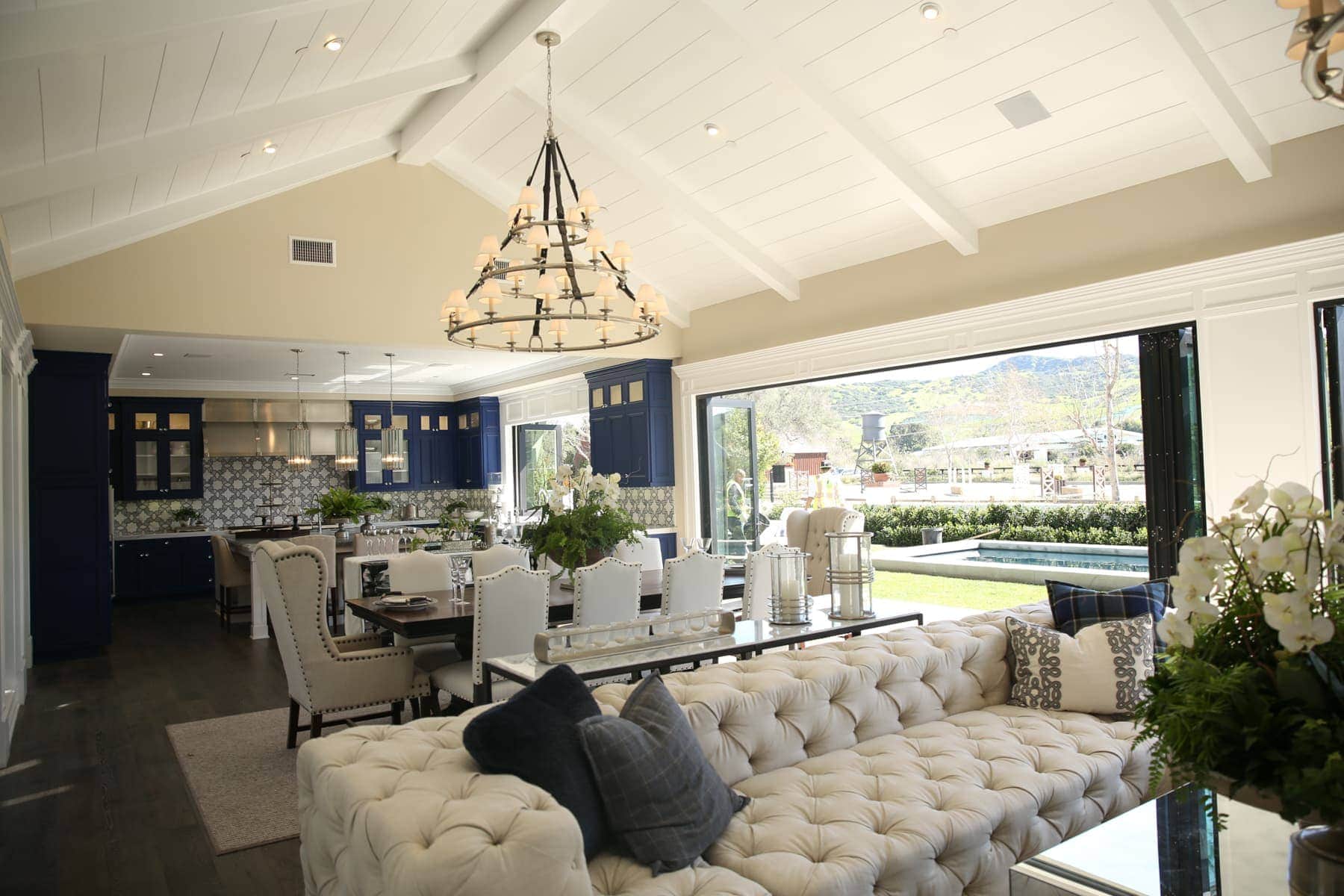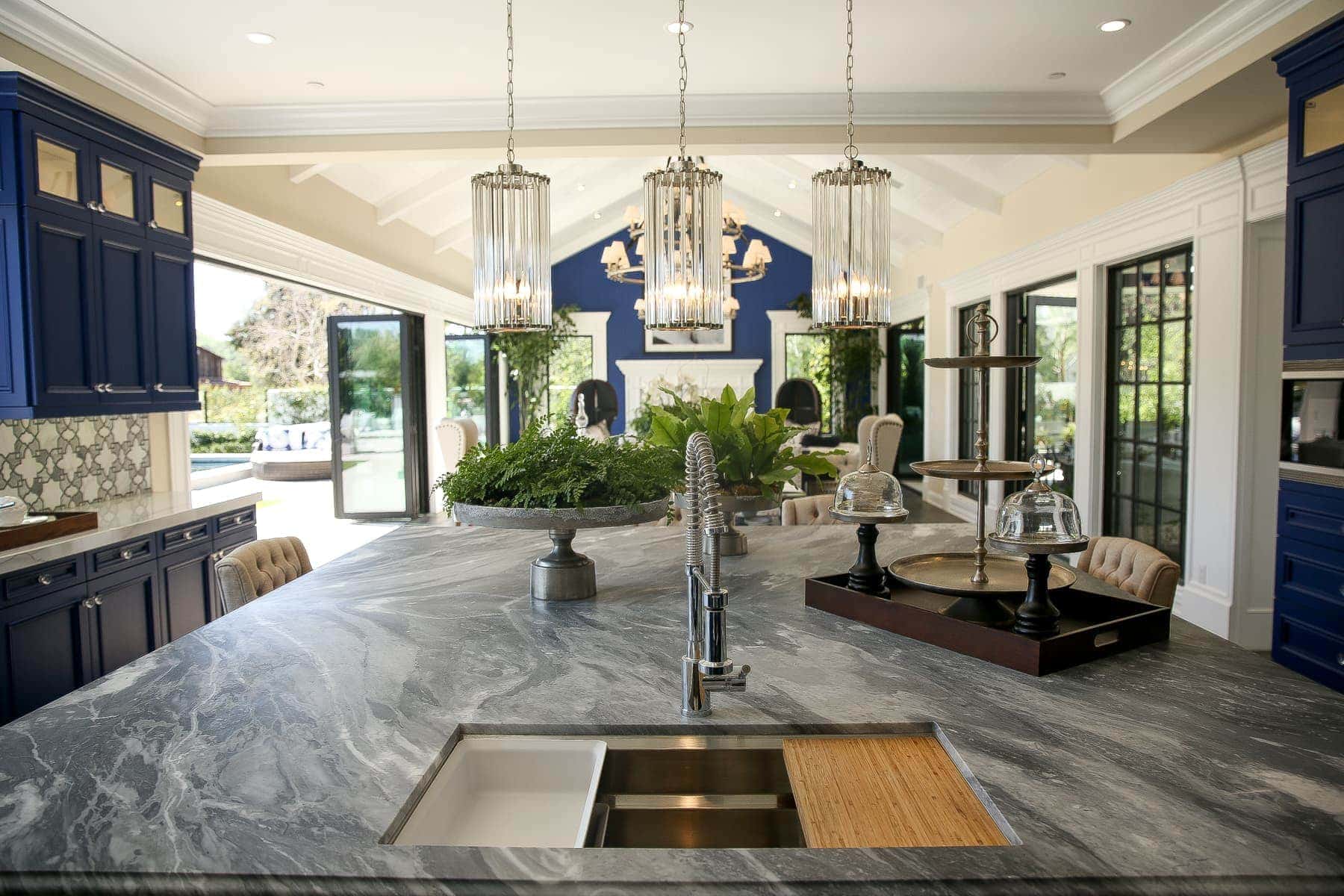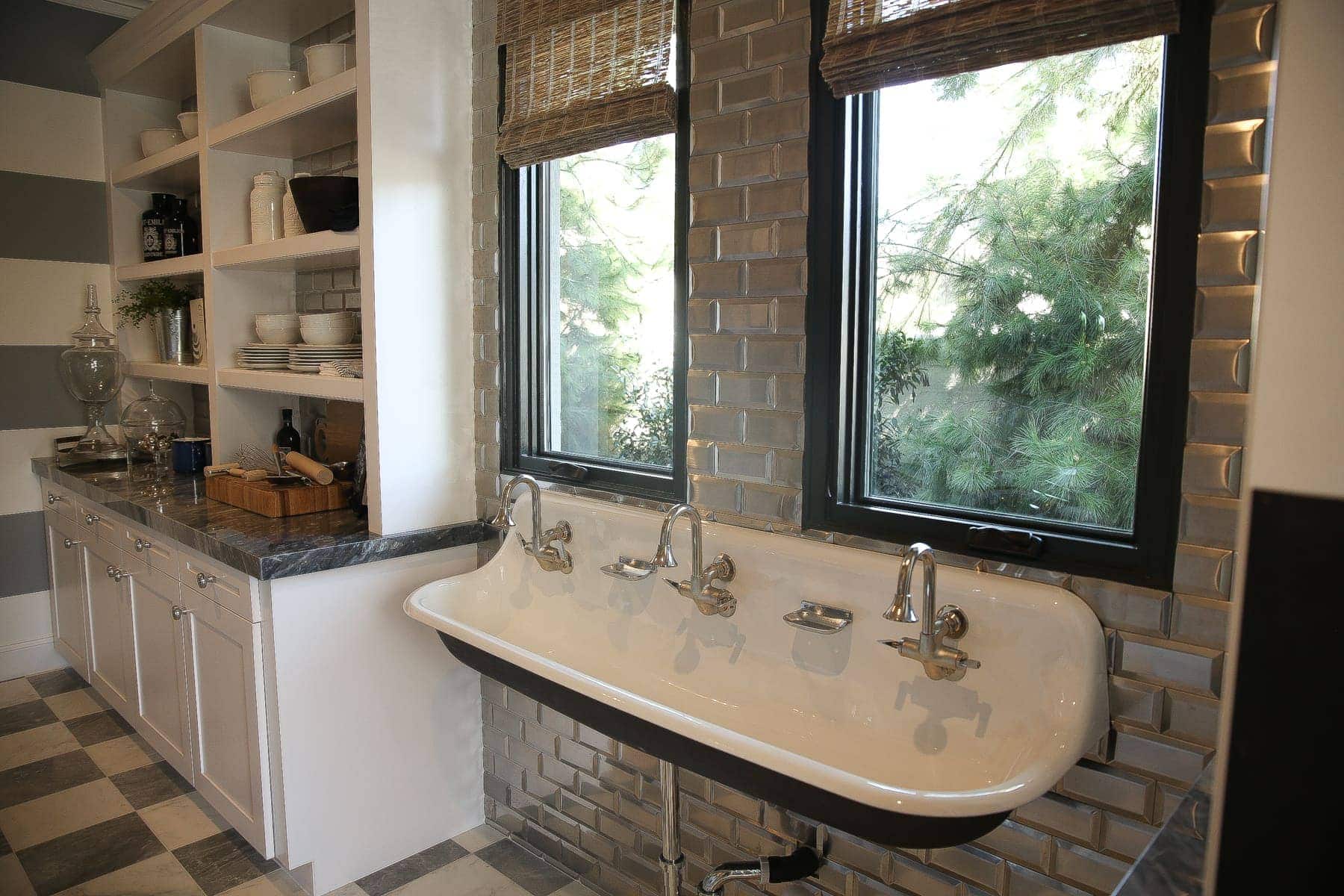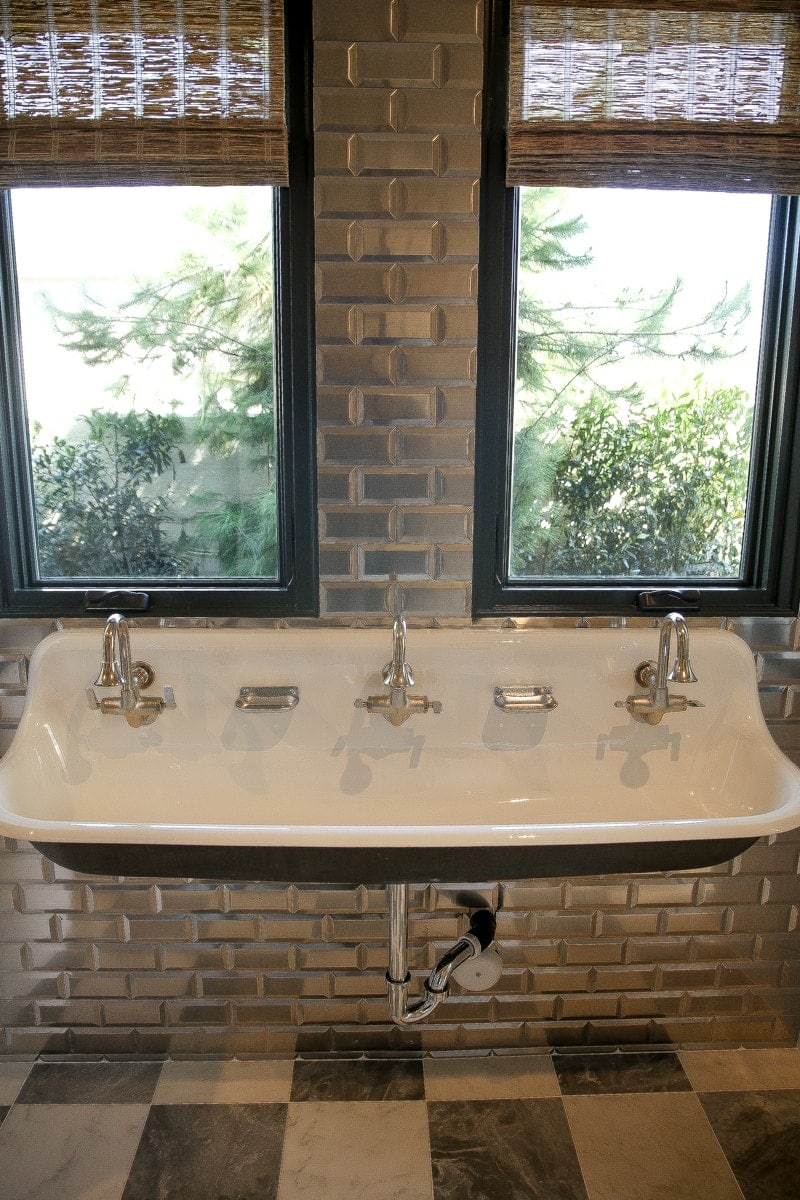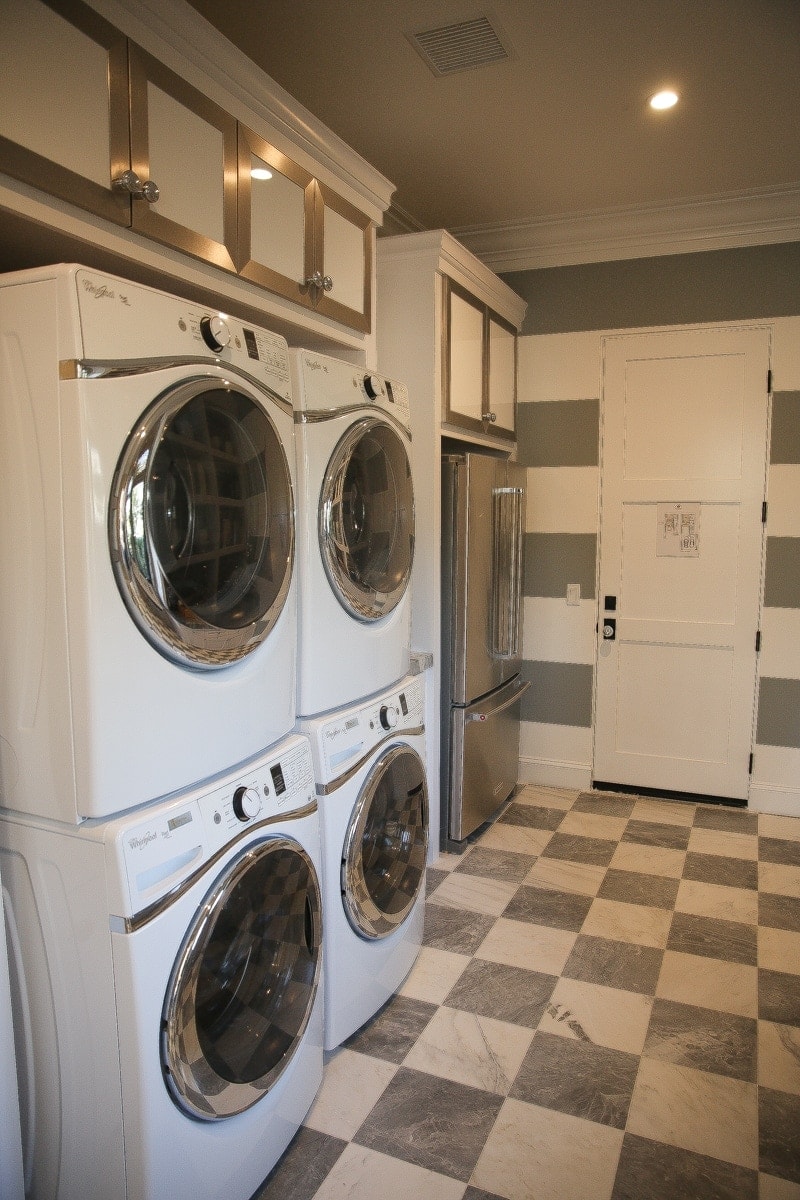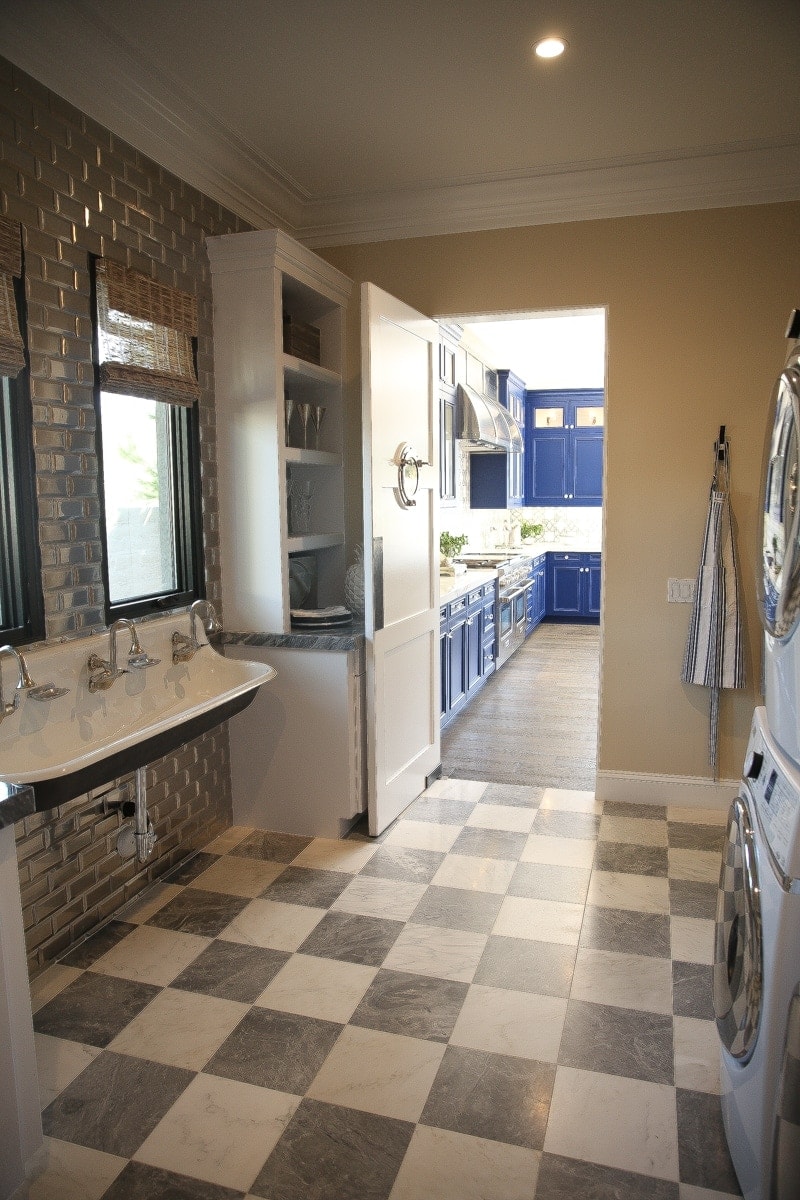 American Farmhouse Home Tour
Immediately upon entrance, I was immersed in the ultimate contemporary farmhouse design. There was so much to see, a superb selection of old, weaved in with the new. From the black framed wall-sized windows, to the barn doors, reclaimed wood beams and the heavily trimmed walls. It's everything a homeowner with vision and purpose could ever want in this lifetime. I could immediately picture my own family of six running around these picturesque homes.
I made my way through each room at a turtle's pace, to make sure I didn't miss a thing. Each floor plan was an open, entertainer's dream. In each model, the back walls open up, taking full advantage of the Southern California's weather as an indoor/outdoor wonderland. The mix of courtyards and covered loggias added another unique design element to the living spaces. And what's not to be said about peeking out of your bifold kitchen window to see not one, but two-horse riding rings?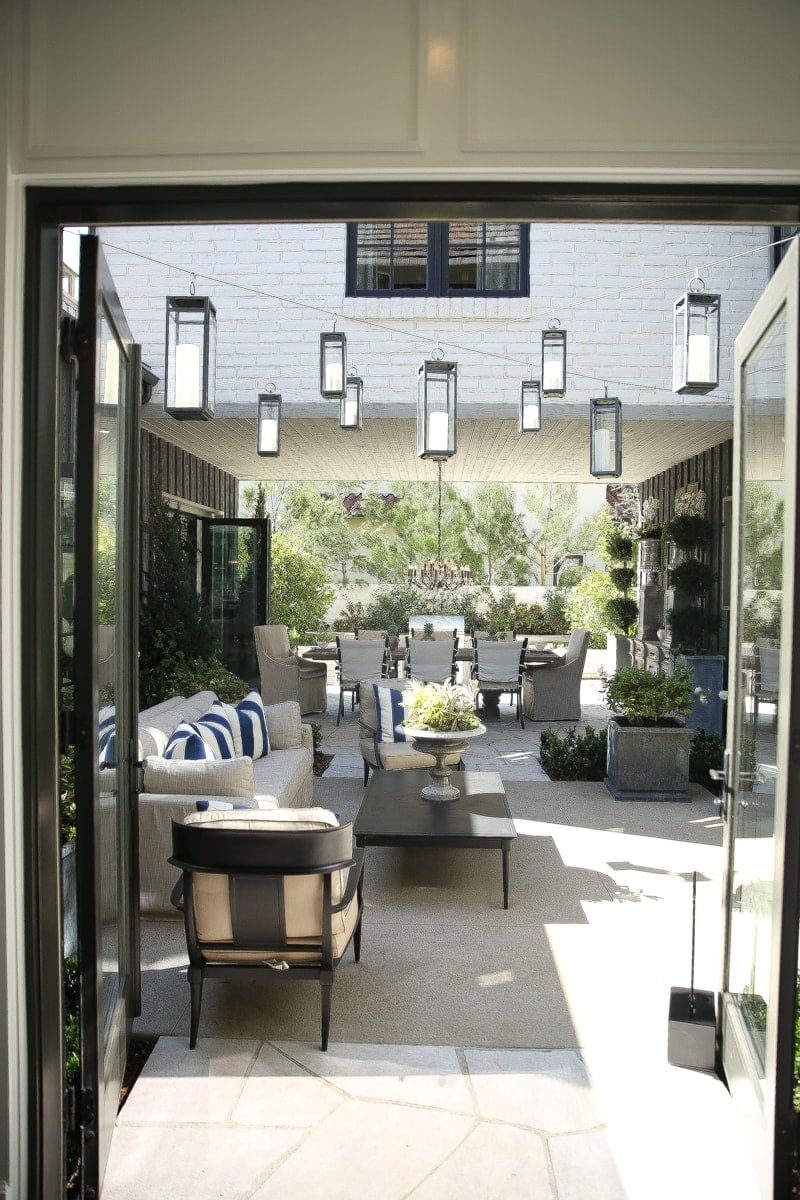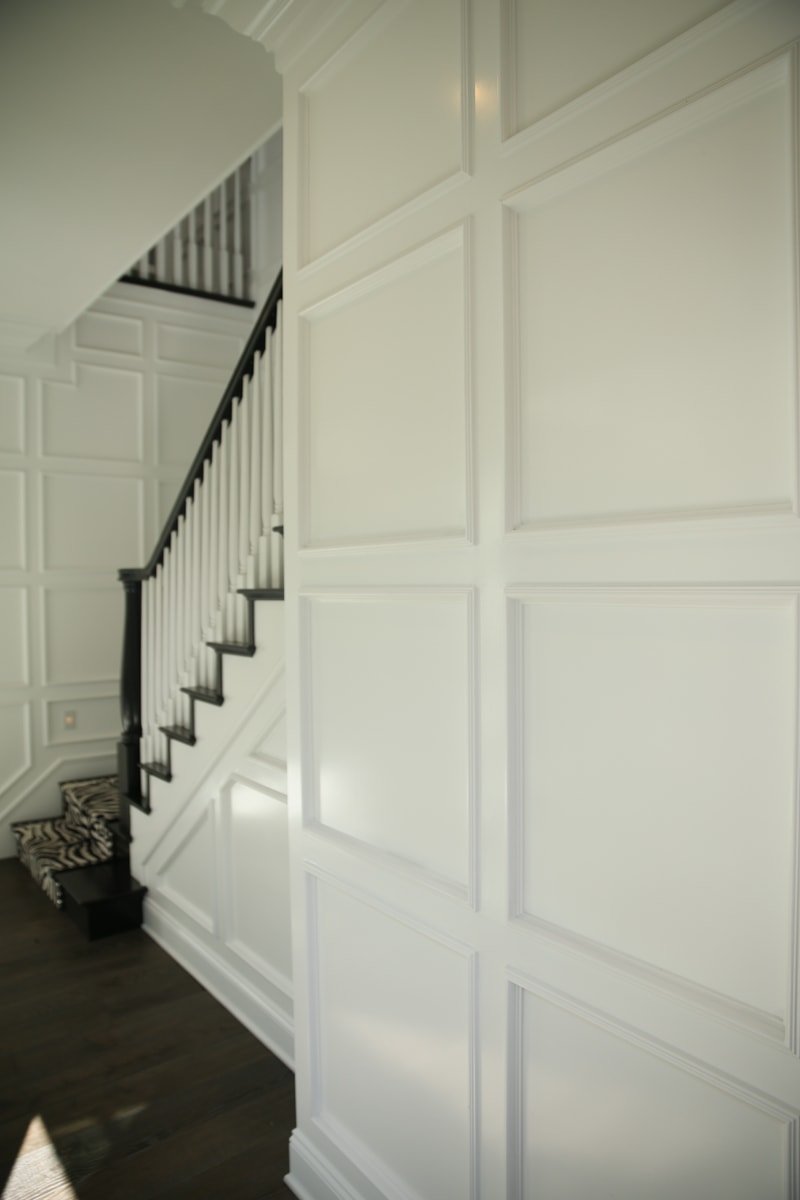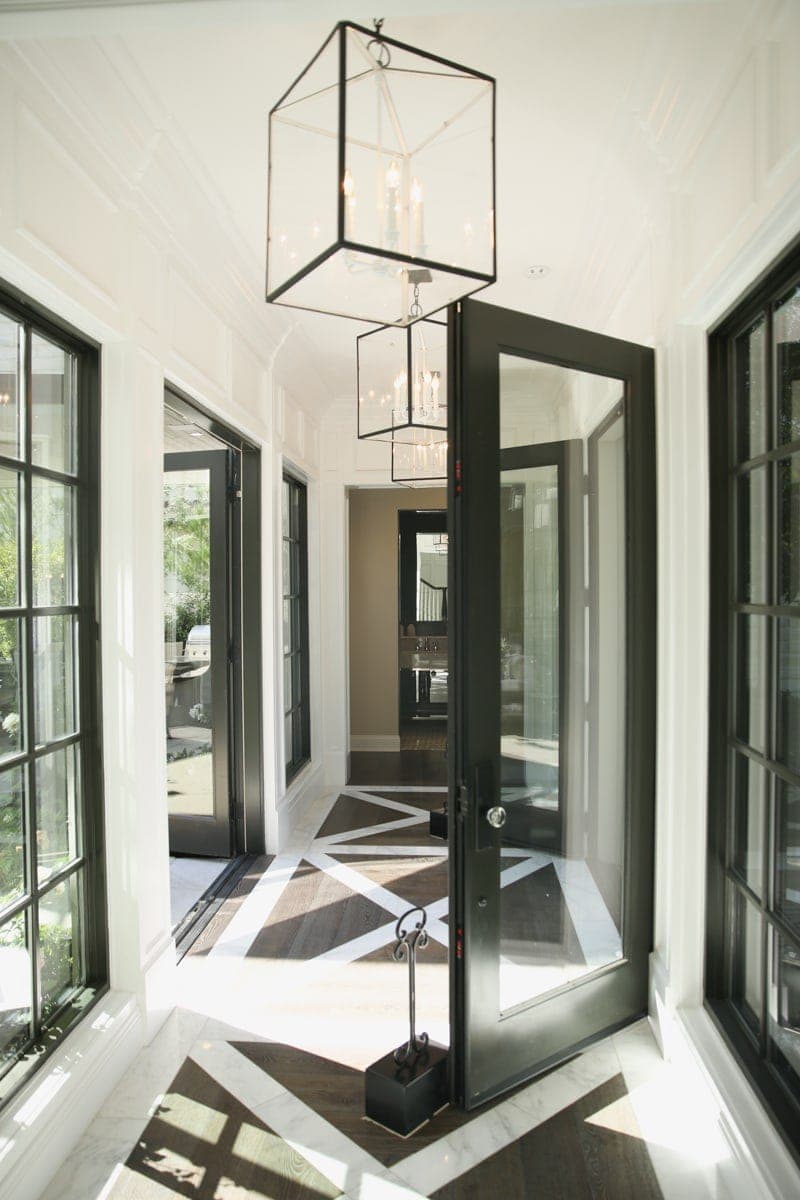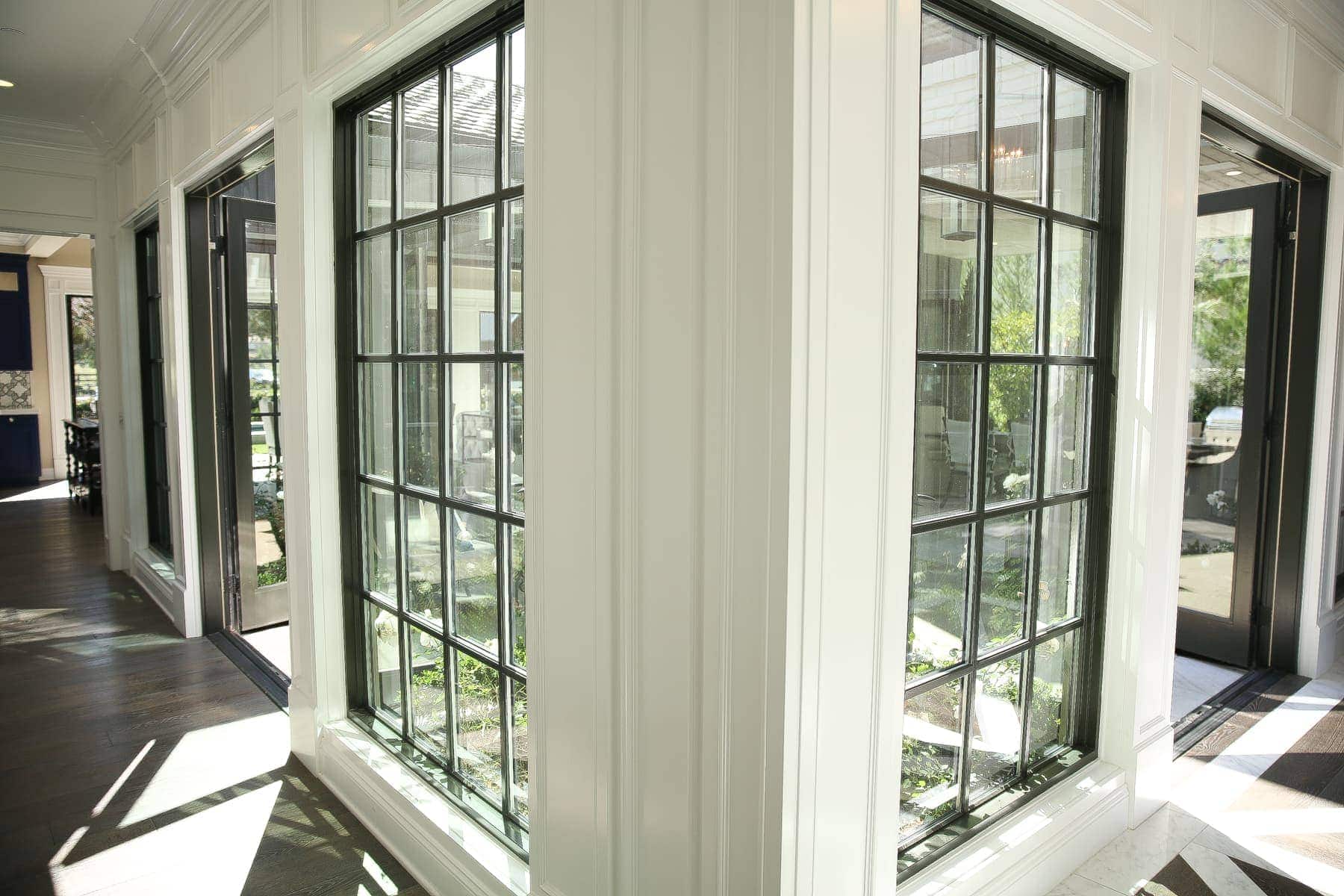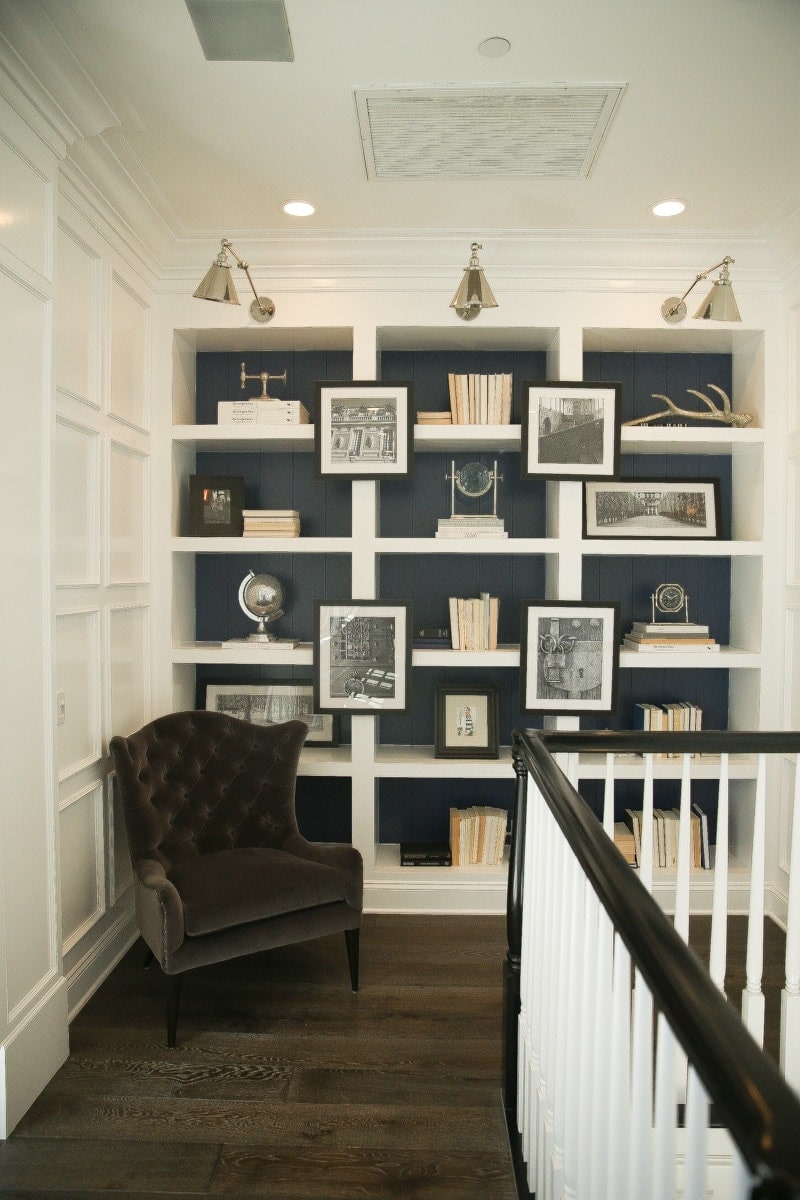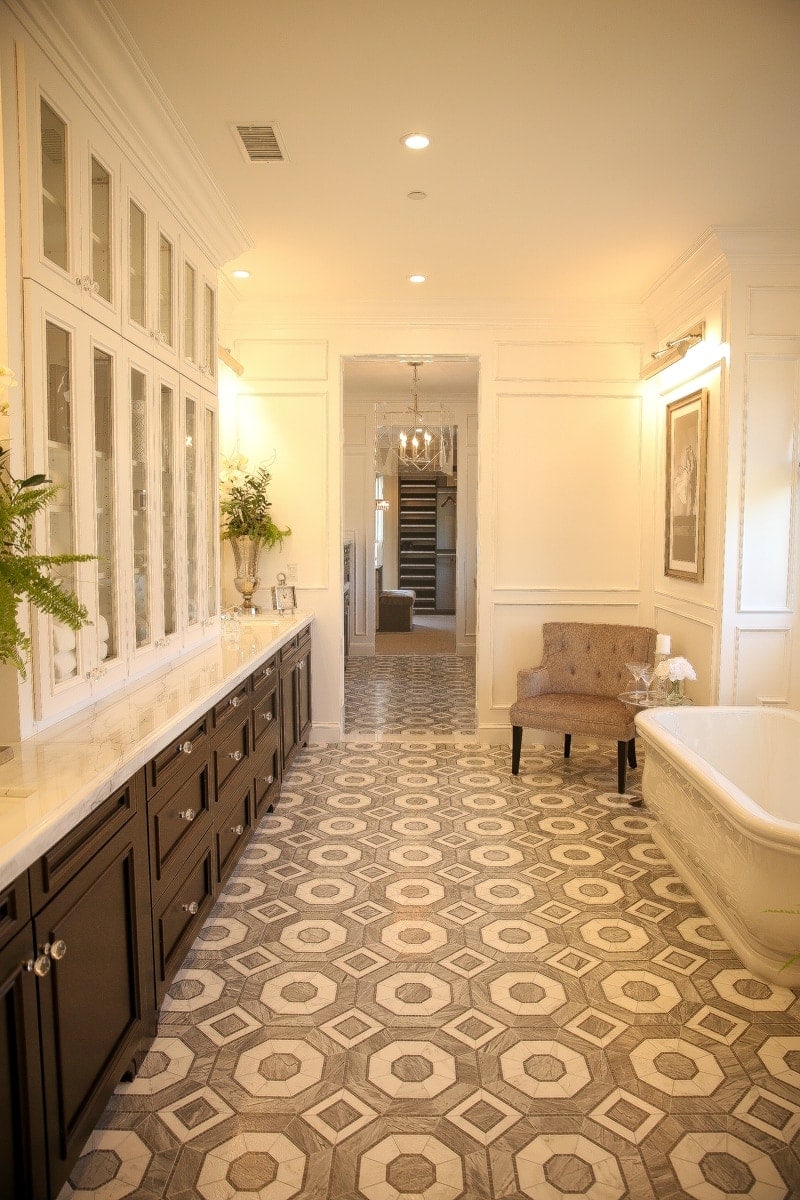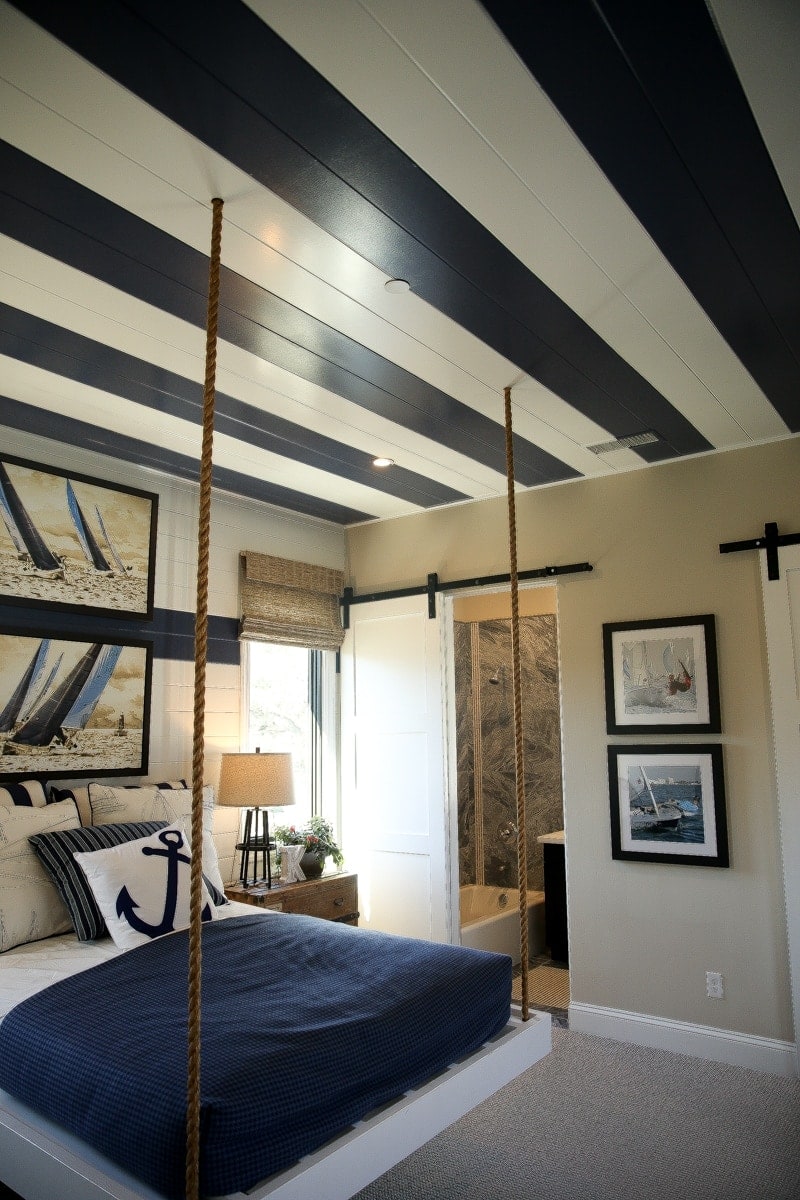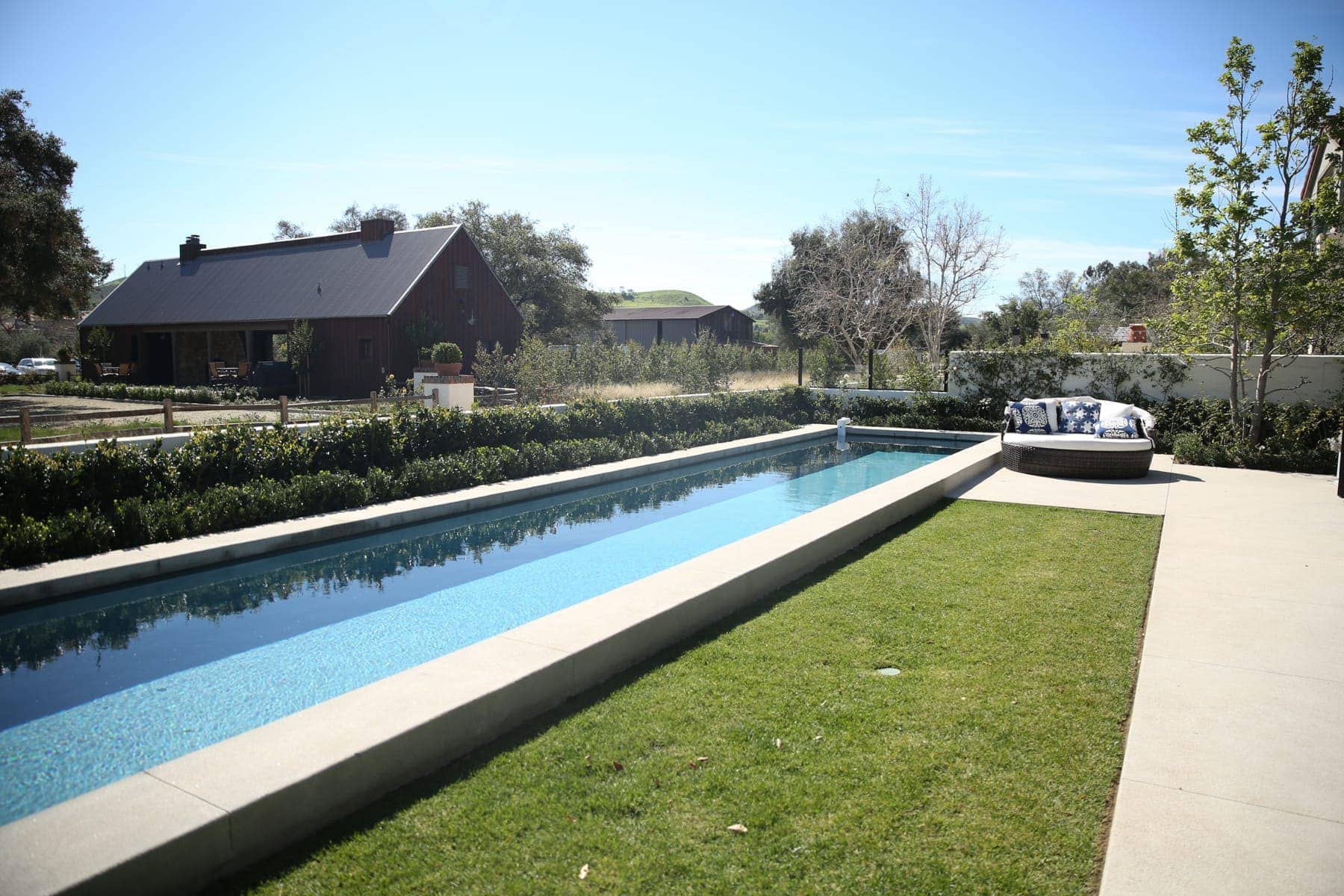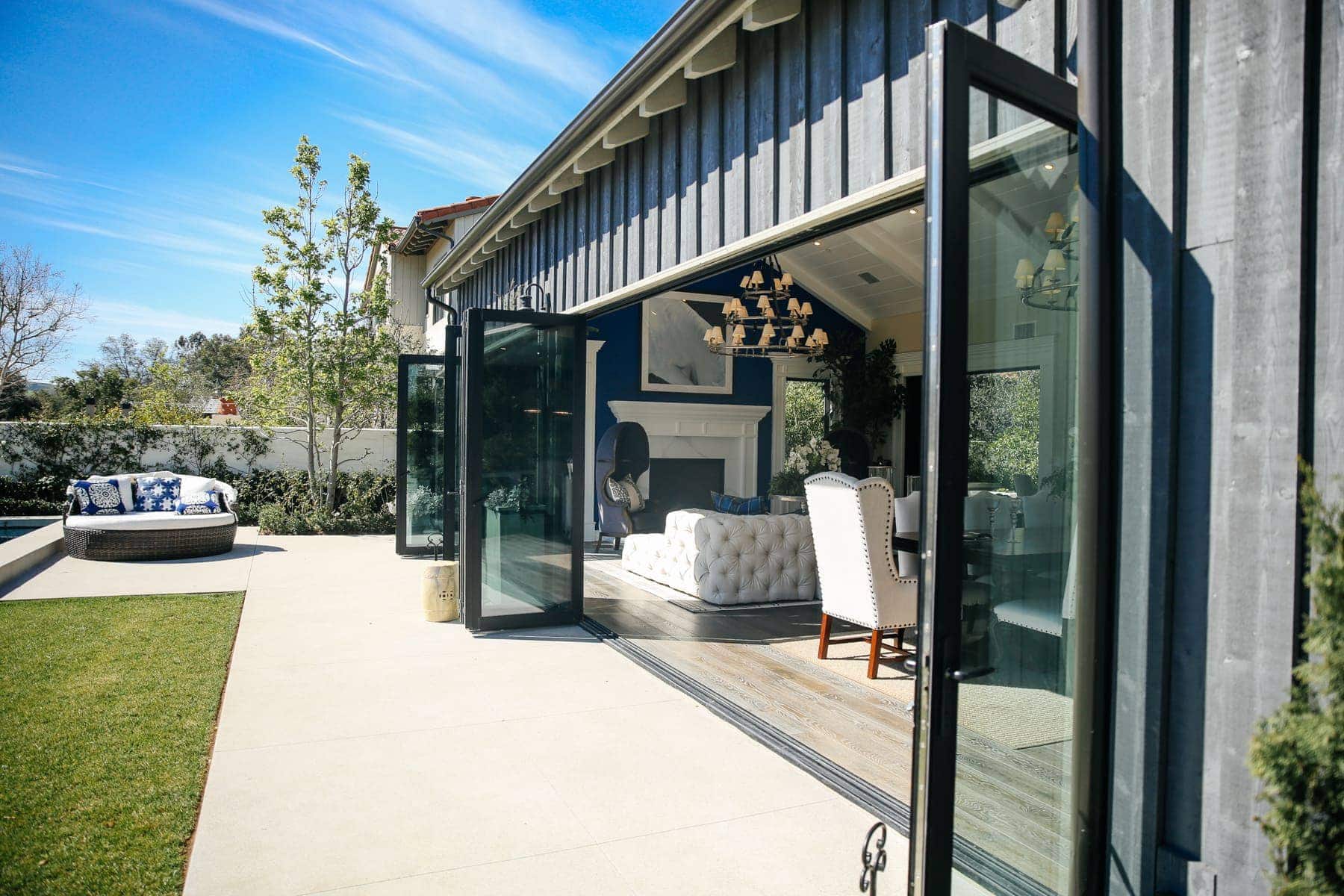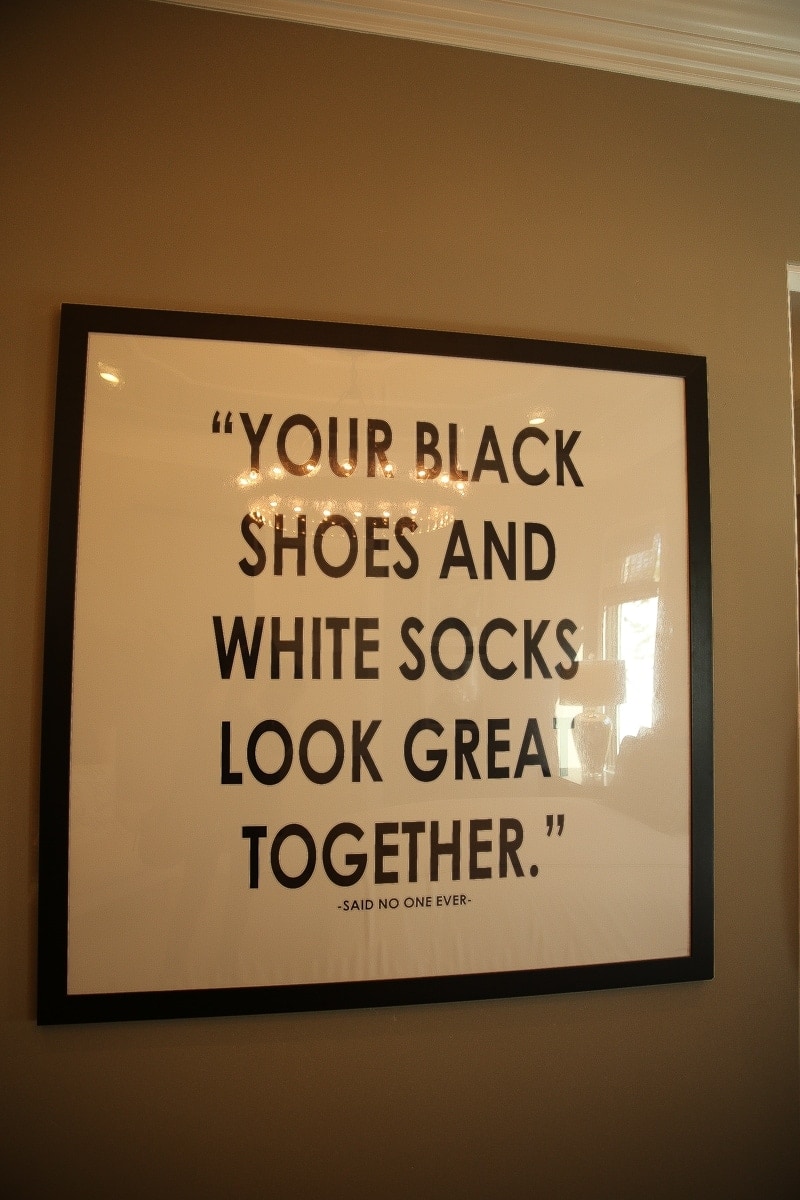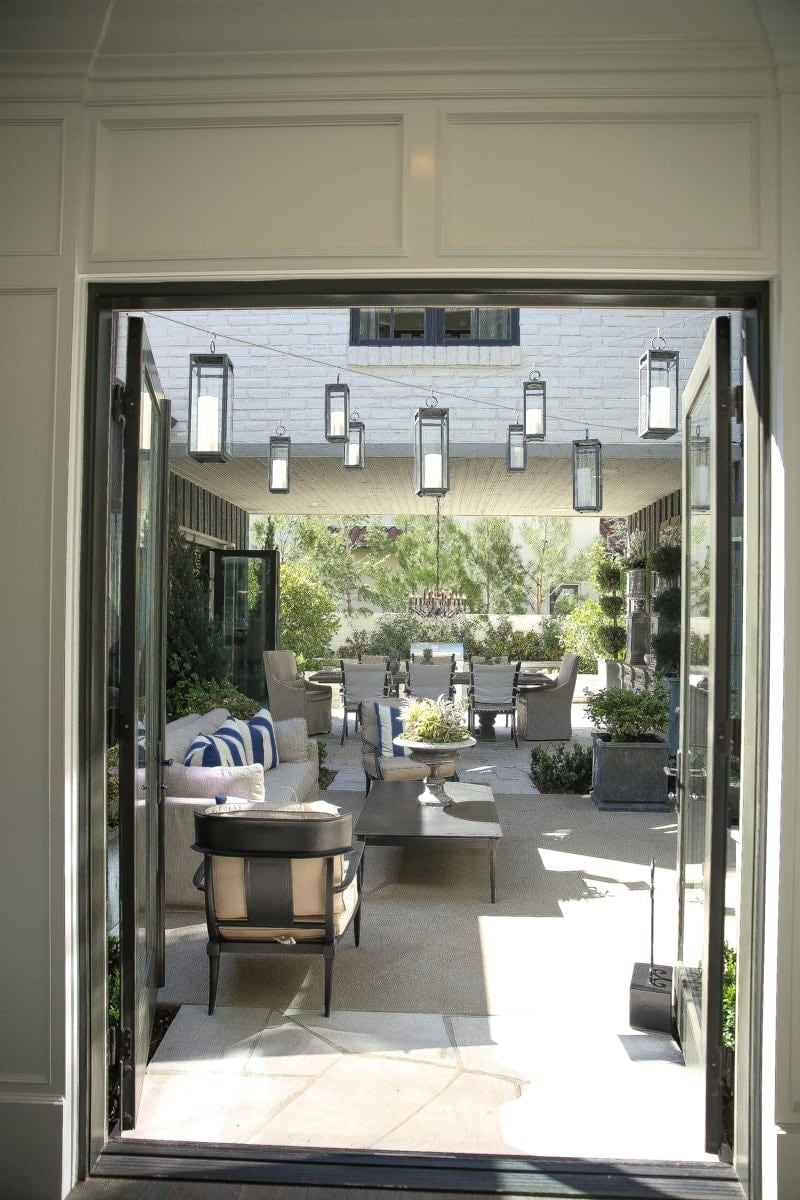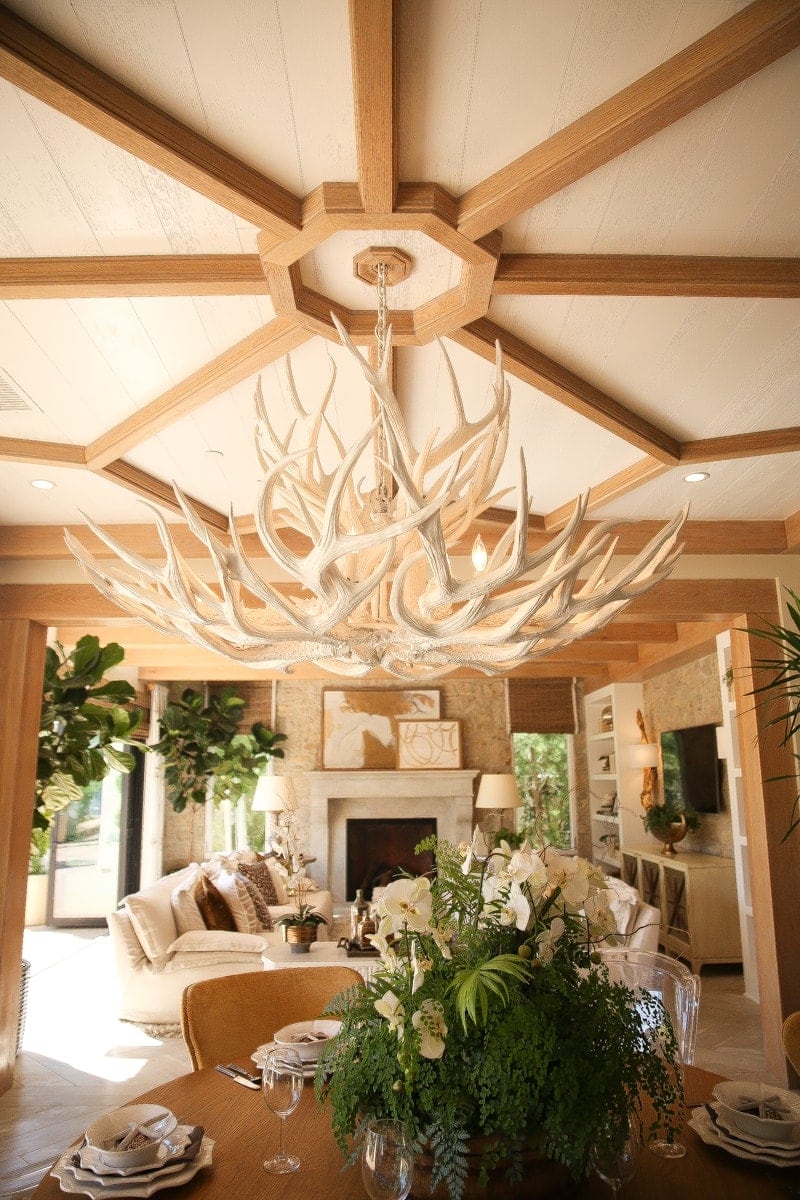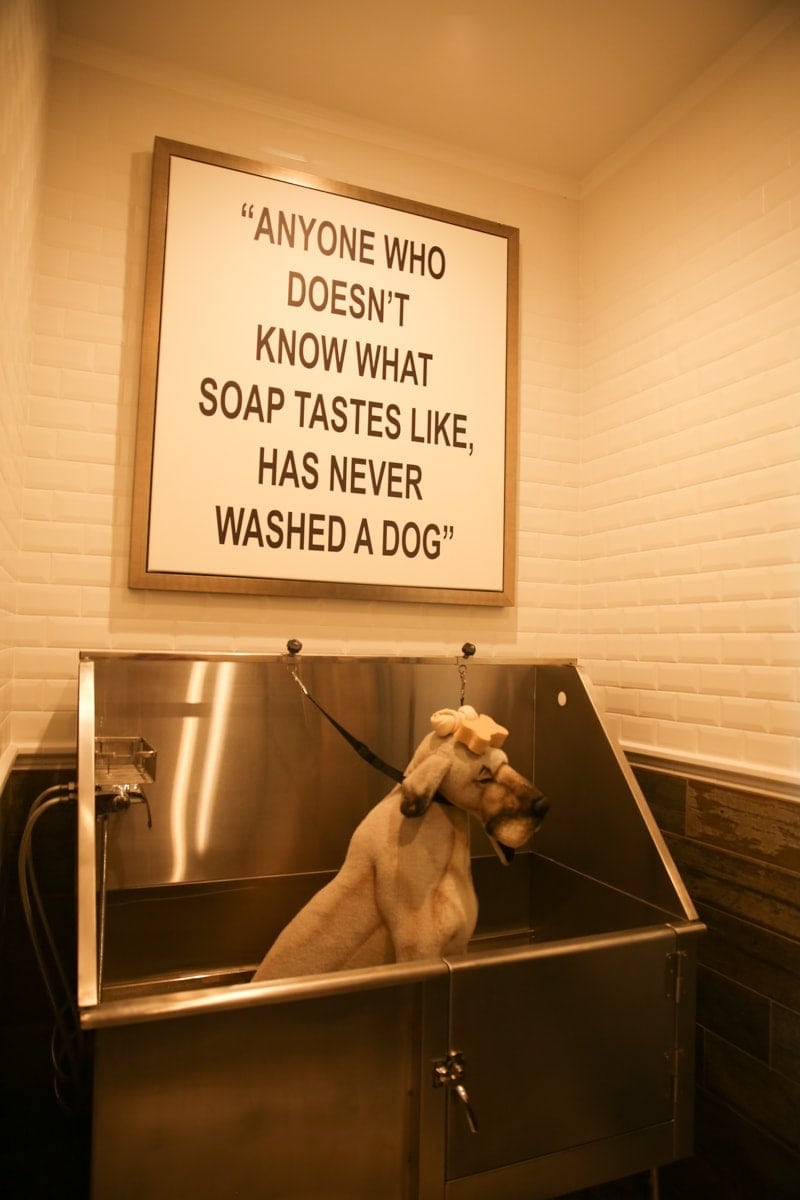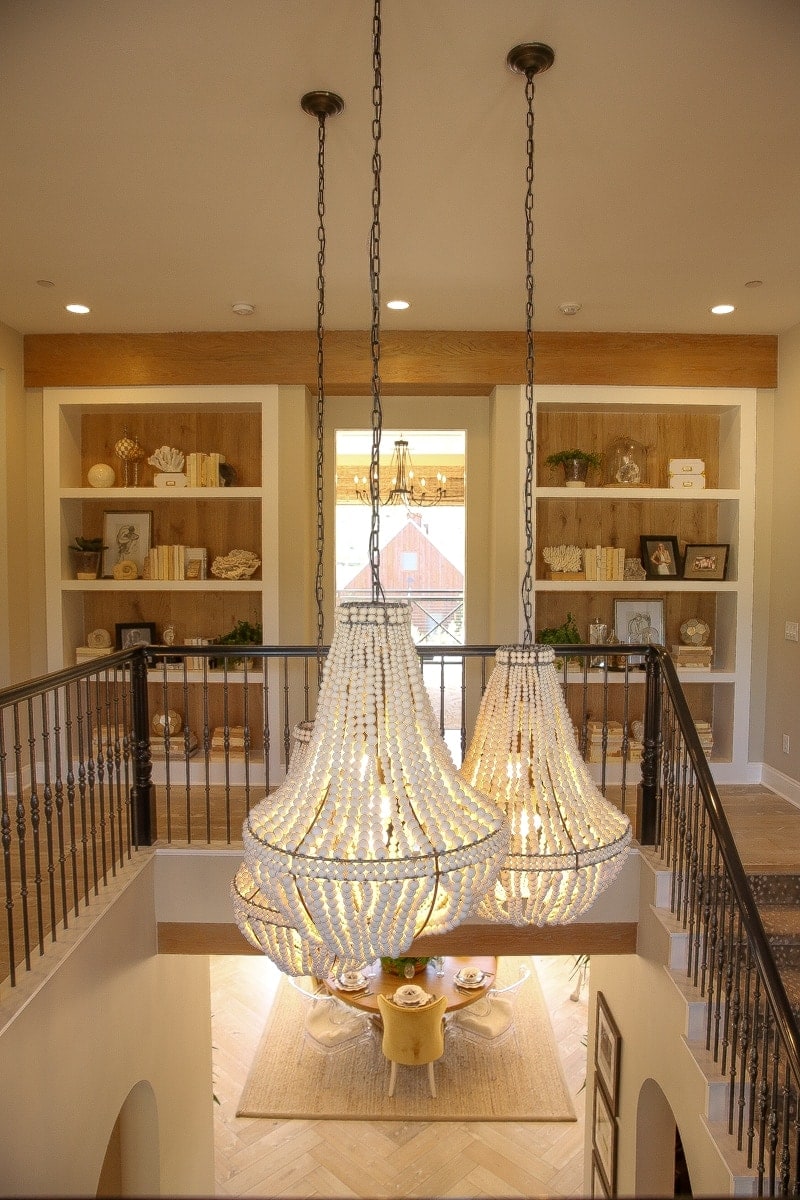 The American Farmhouse

For many, "home" is where we cultivate our happiness and garner our gratitude. It's the core foundation for where our family's lifelong scenes play out. Filling the halls with memories and joyous noise is only part of it. Davidson Communities knows the importance of one's "home." He shares a similar vision for families by adding superb floor plans and excellent craftsmanship. If you have a chance to visit The Oaks, please do and for more information click here. I would love to hear from you! What's your favorite style home? Comment below…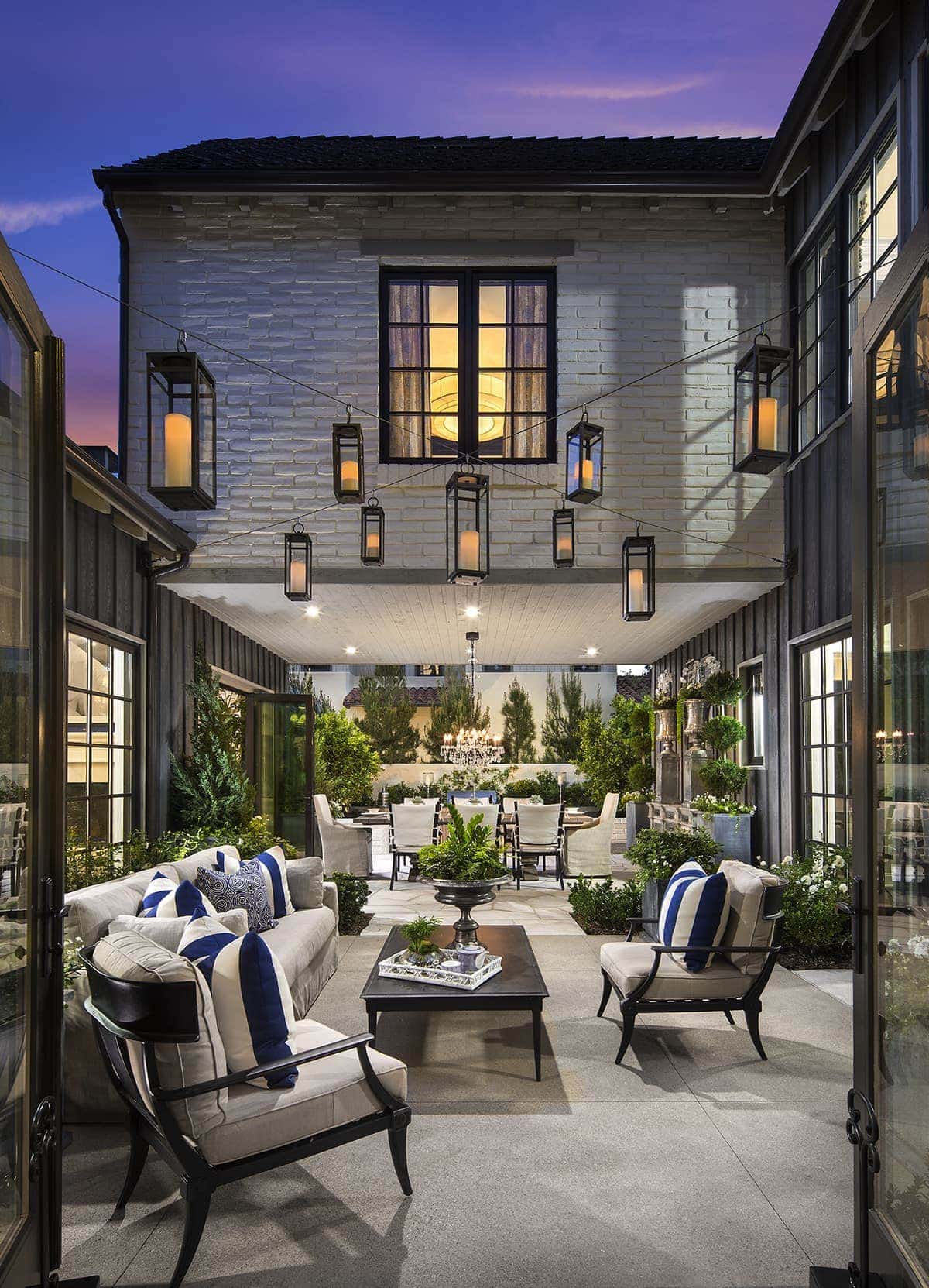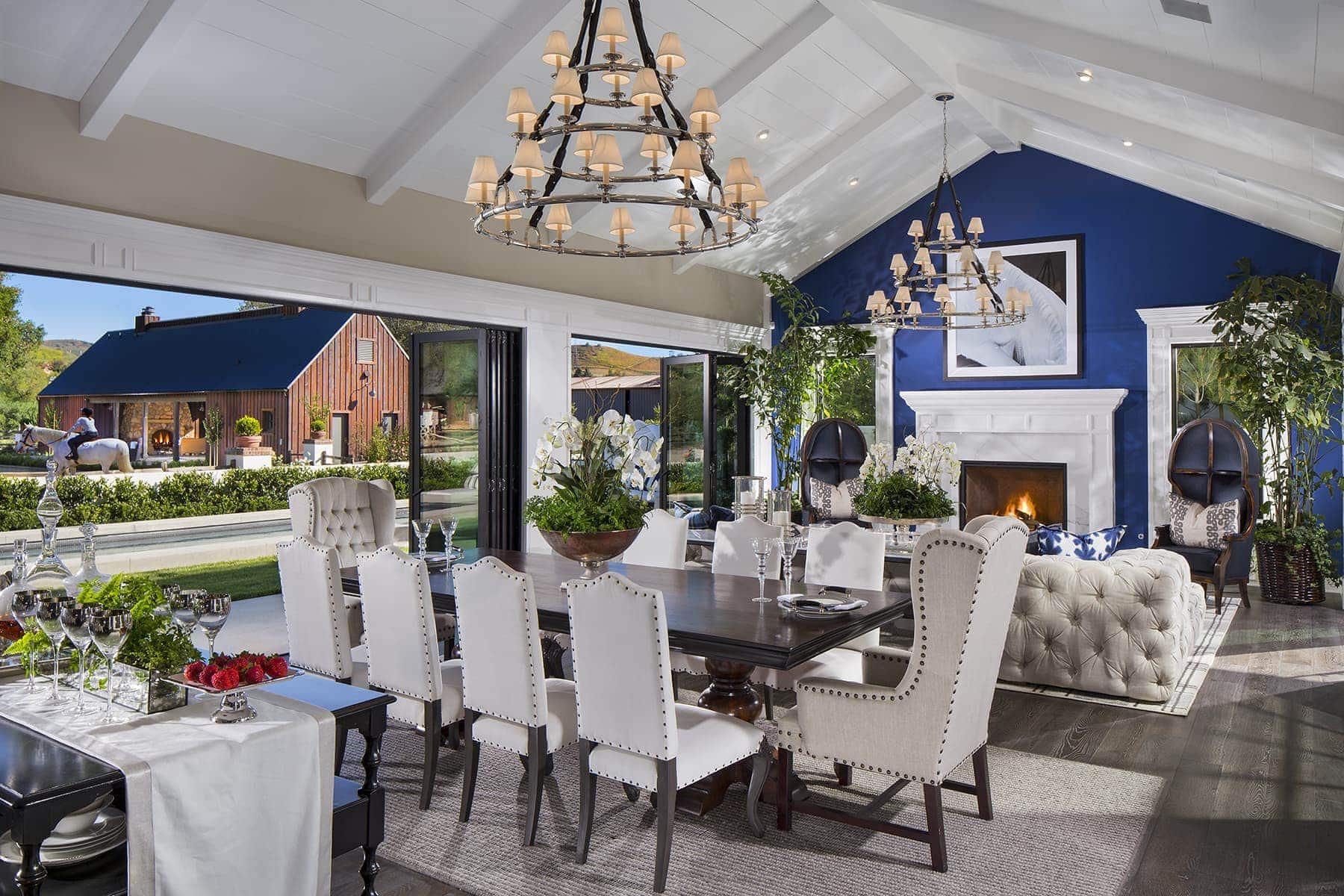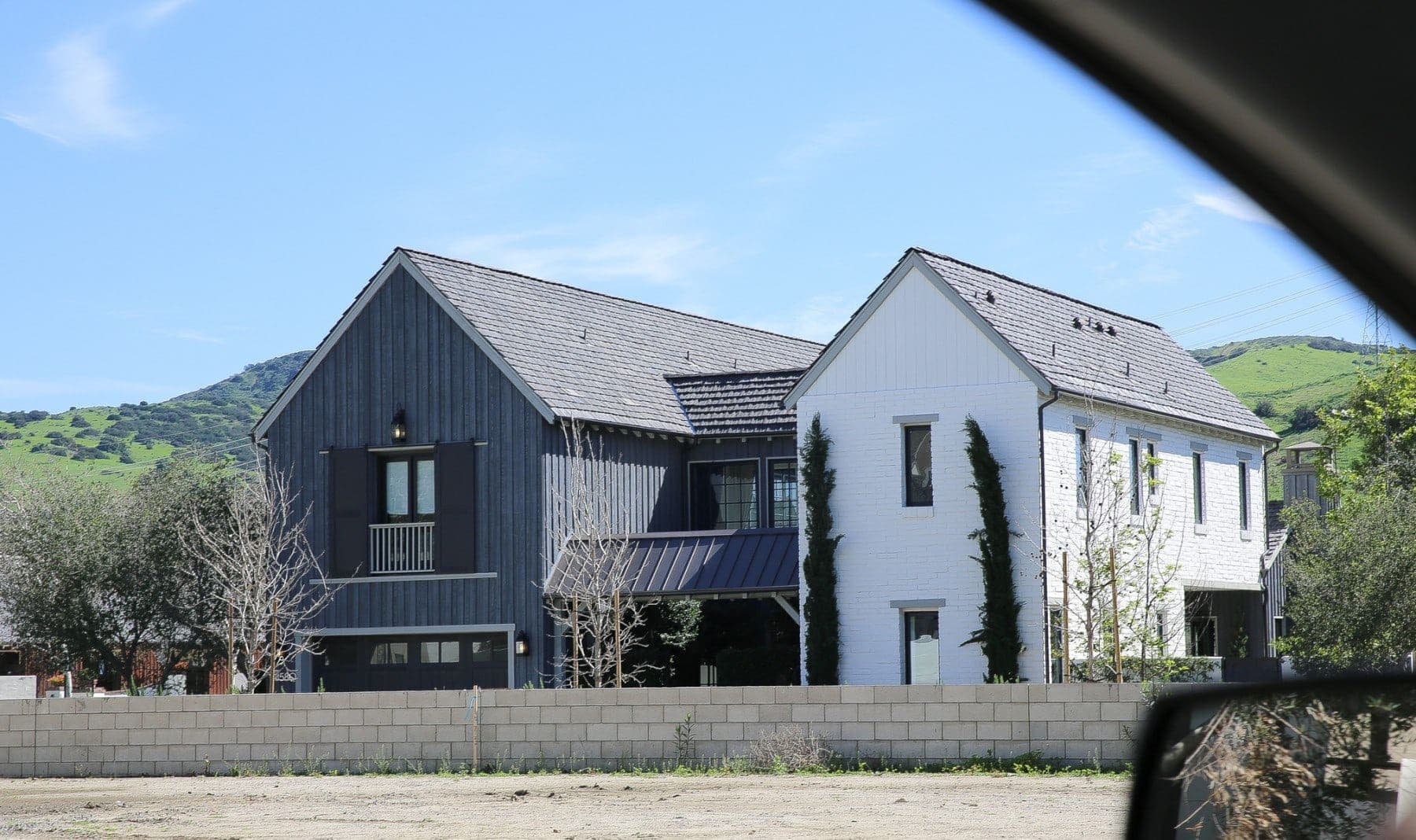 You May Also Like
An Inspired Bathroom Renovation