This Post Is Sponsored By Arhaus! As Always, All Opinions Are My Own! Thank You For Supporting CityGirlGoneMom!
I know what you may be thinking, but I promise you I have not turned City Girl Gone Mom into a full-time coronavirus HQ blog. But because I'm at an all-time high in the creativity category, I'm really enjoying sharing what we're doing to keep ourselves busy (and sane) during our stay-at-home orders in the hopes that it will help you, too. We gotta look out for each other!
After fully packed days of homeschooling and working from home, the whole family is always ready to relax, have fun and just let off some steam together. For us, this means lots of games. Board games, dance parties, reading, cards—you name it, we've done it. And with all this extra time at home, I've really invested in transforming our space into the perfect backdrop for the occasion, all thanks to Arhaus. It's no surprise how in love I am with everything Arhaus creates (have you taken a look at my house?!). To make sure you're fully equipped for family game night in quarantine, read on to find out what we've been playing and the Arhaus decor to set the stage (my beloved Amelie mirror, included!).
---
The longest Monopoly game ever went on for 70 straight days.
---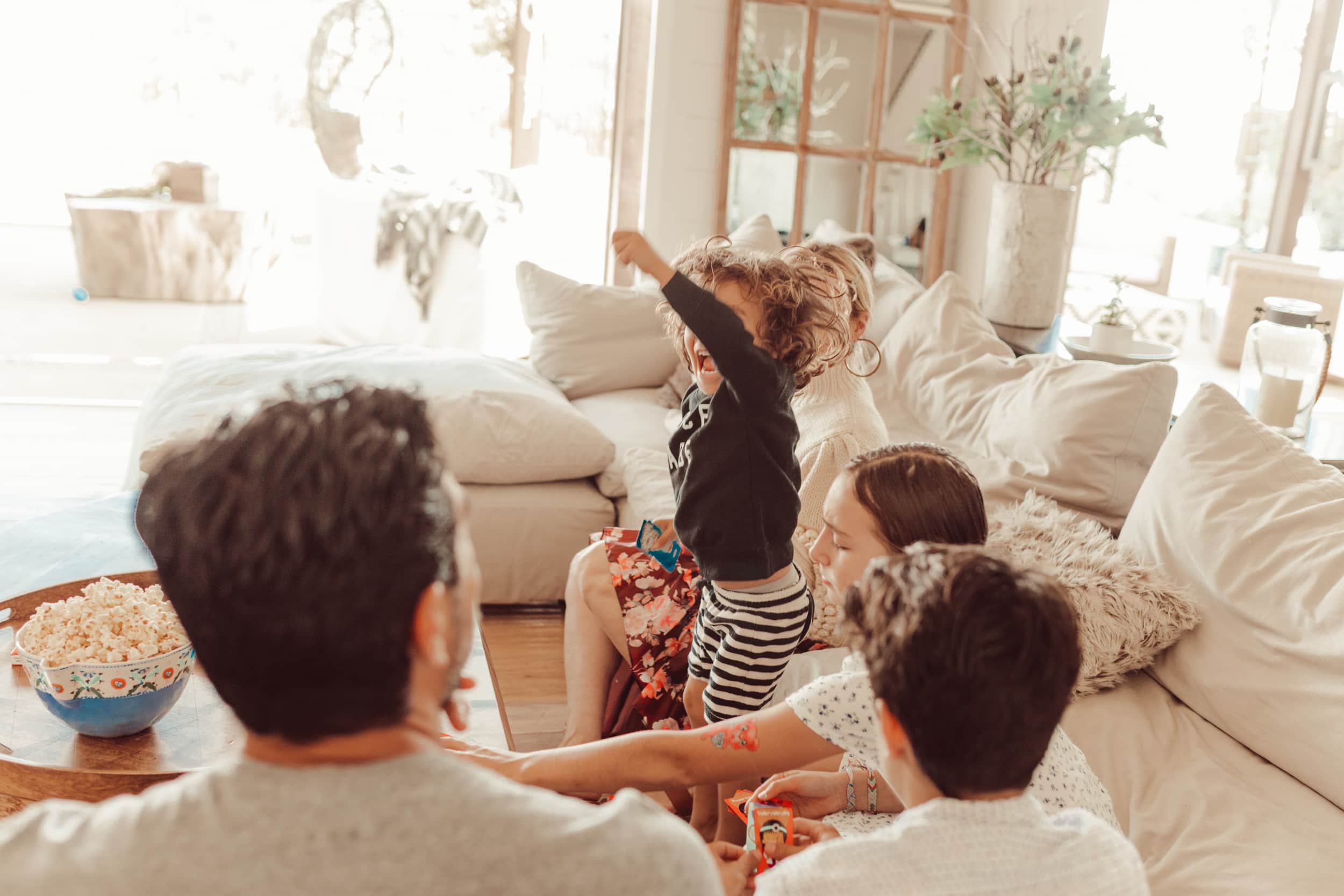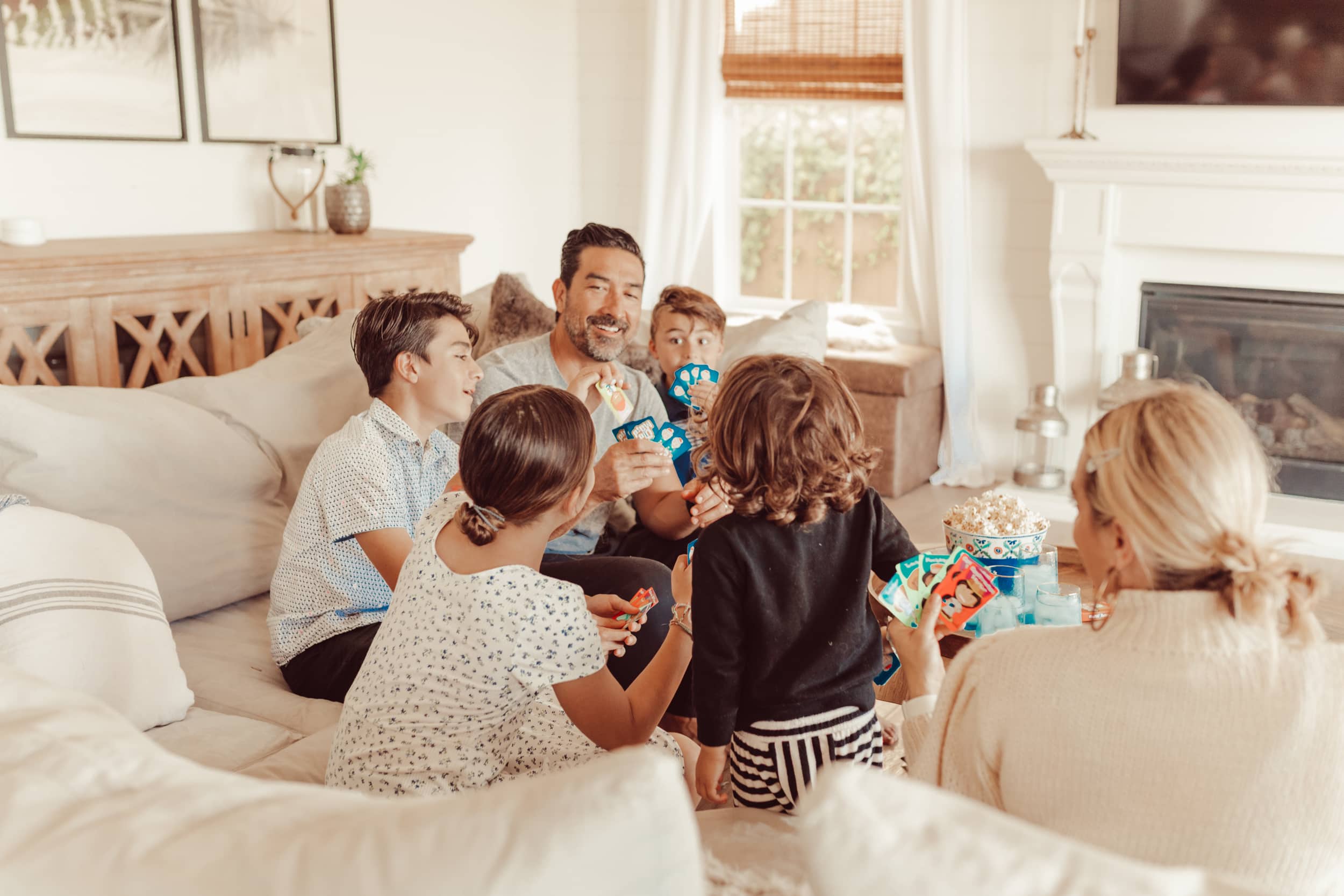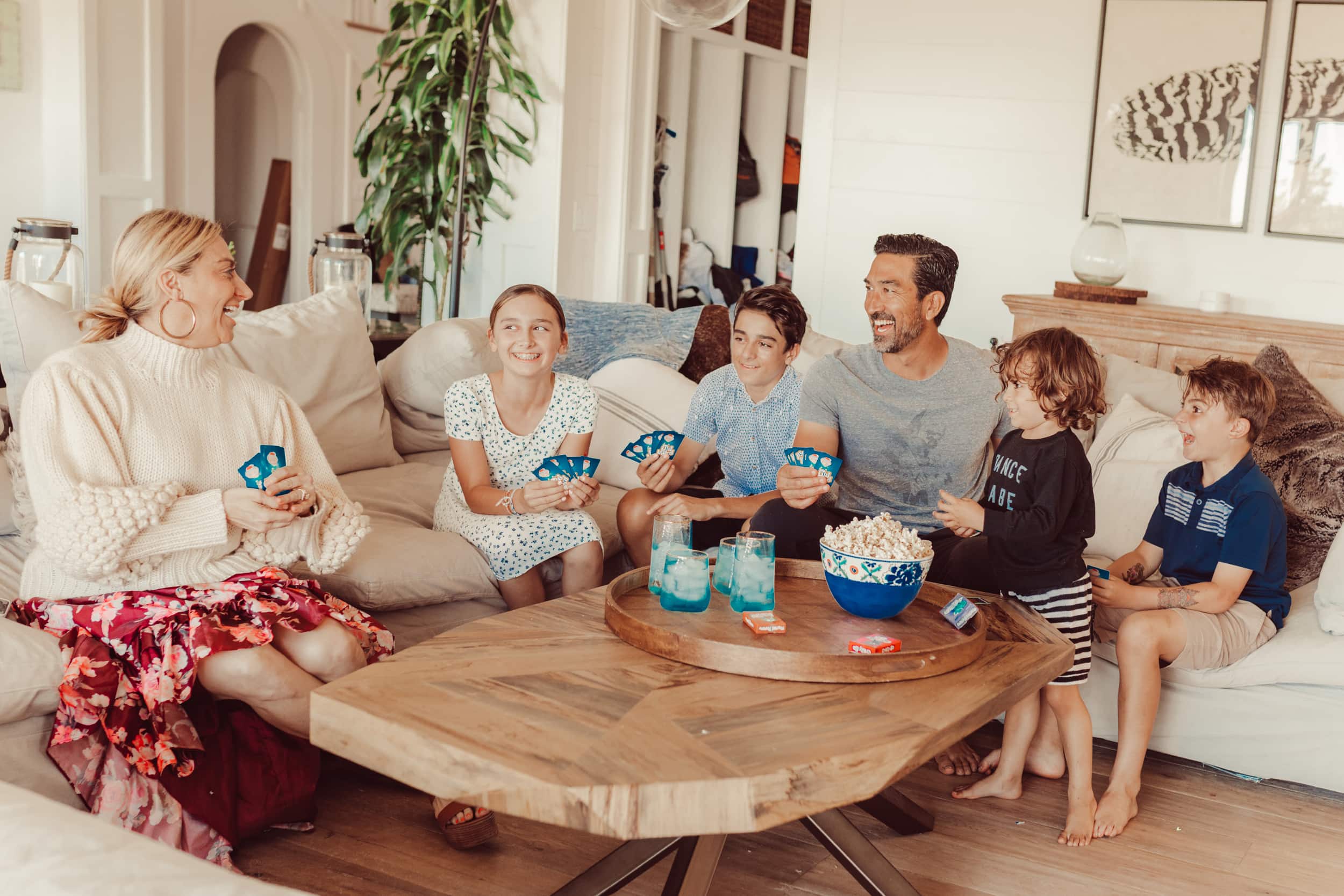 Card Games in the Living Room
All hail the power of the card games! As a mom, card games make me the happiest because we're talkin' minimal mess and quick-fire rounds to keep things moving along. Plus, the rules are usually straightforward enough so everyone in the family can play. We love Old Maid. It's fun, bright and entertaining.
When we've got snacks and sips on the agenda, too, I love using the Arhaus Granada tray to keep everything organized. The Carrina coffee table has also been a beautiful and reliable table for all of our card and board games, it's super sturdy and the perfect height for the little ones.
As you all know by now, I'm still madly in love with our Tahoe sectional. It's so comfortable and ideal for cozying up together for a movie night once family game night is finished. Also, the tailored slipcovers are a mom's best friend. Plus the neutral color looks great when paired with fun accessories like the oversized, three-panel, peacock feather triptych.
In the mood for some mood lighting? Peep the Acadia candleholders on top of the mantle.
---
Parker Brothers prints 30 times more Monopoly money every year than the United States prints real money.
---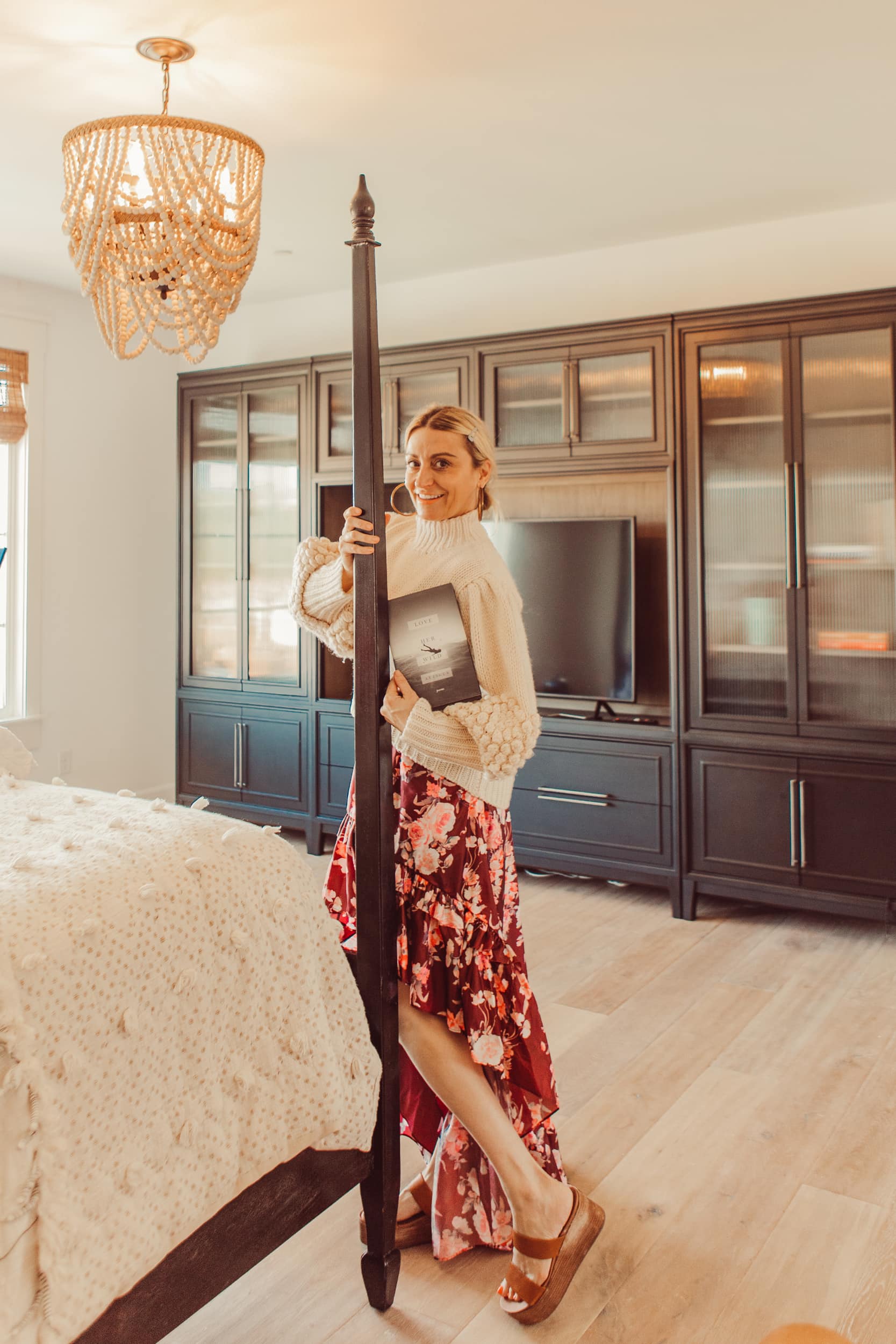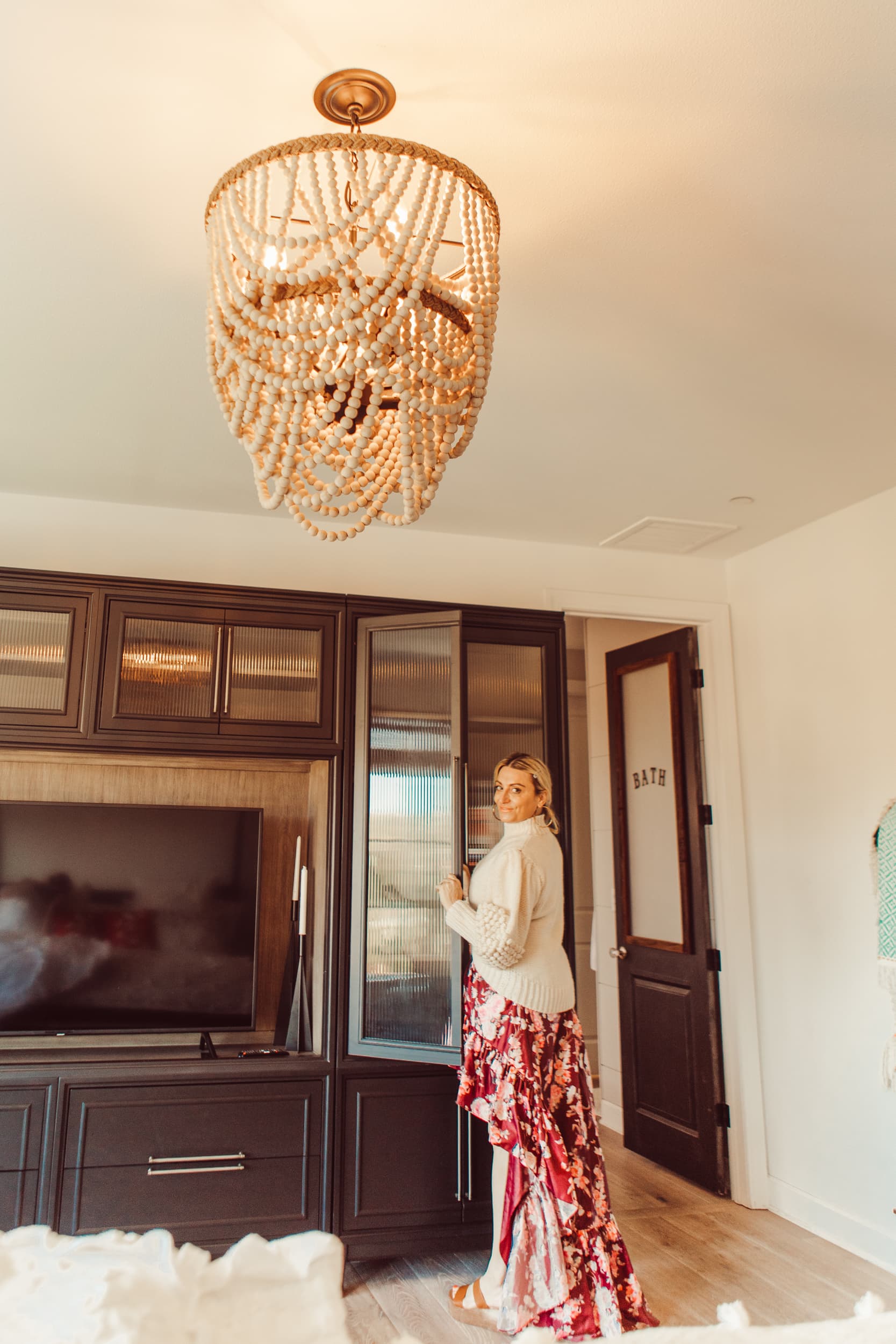 Reading in the Bedroom
Before family game night gets started, take some time for yourself! I love to read or have a quick moment alone while the kids are finishing their schoolwork. I keep a bunch of books in my Rowan modular media wall unit so I can pick and choose what I'm in the mood to read the moment I have some downtime. Hey, it's important for mom to have some fun too!
And for the perfect reading lamp, the Cascade chandelier offers enough light to read by, while still including great mood lighting for the bedroom. Whether I want to read for an hour⁠—or take a quick nap.

---
According to Hasbro, the tallest Jenga tower ever was 40 levels tall plus two additional blocks on top.
---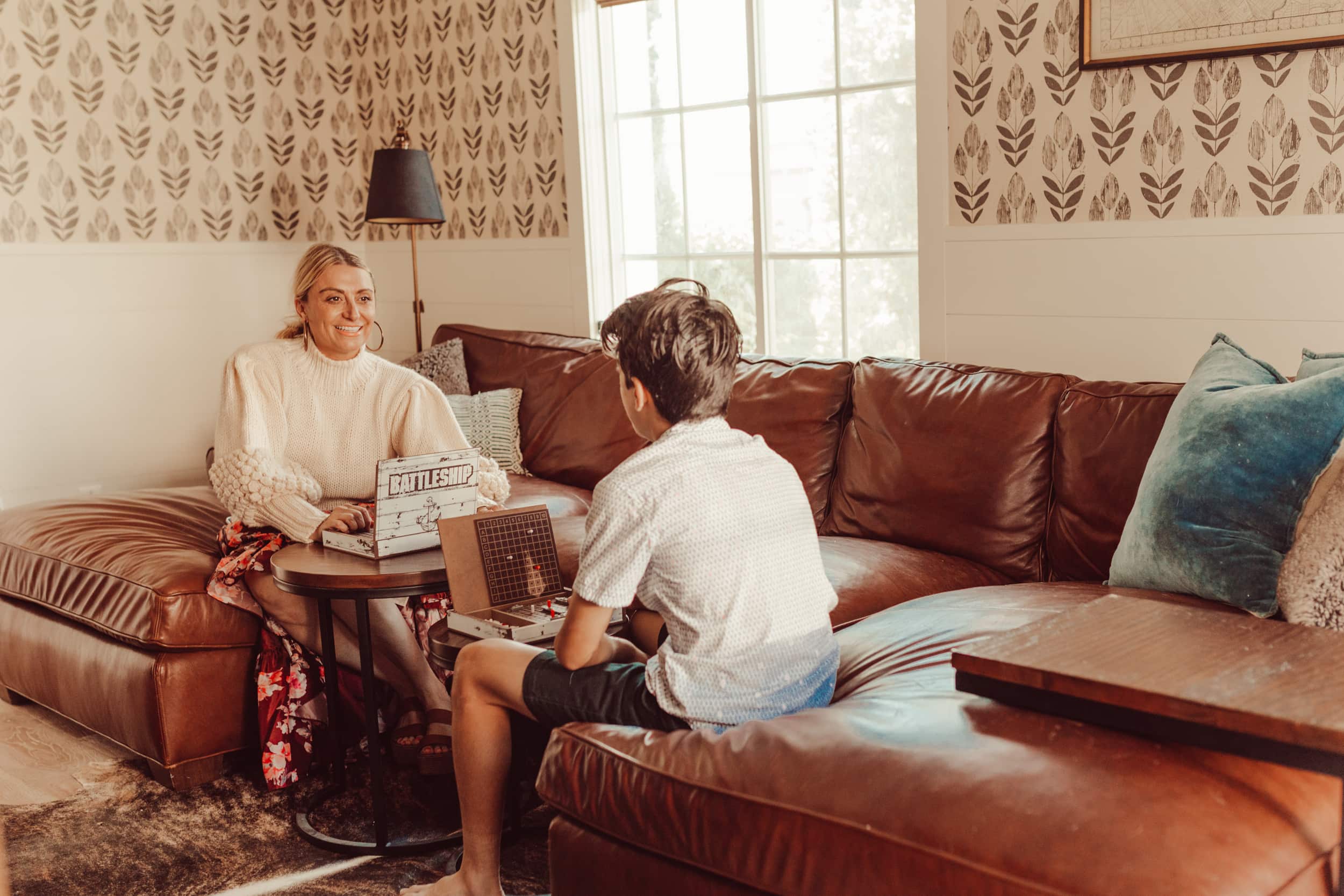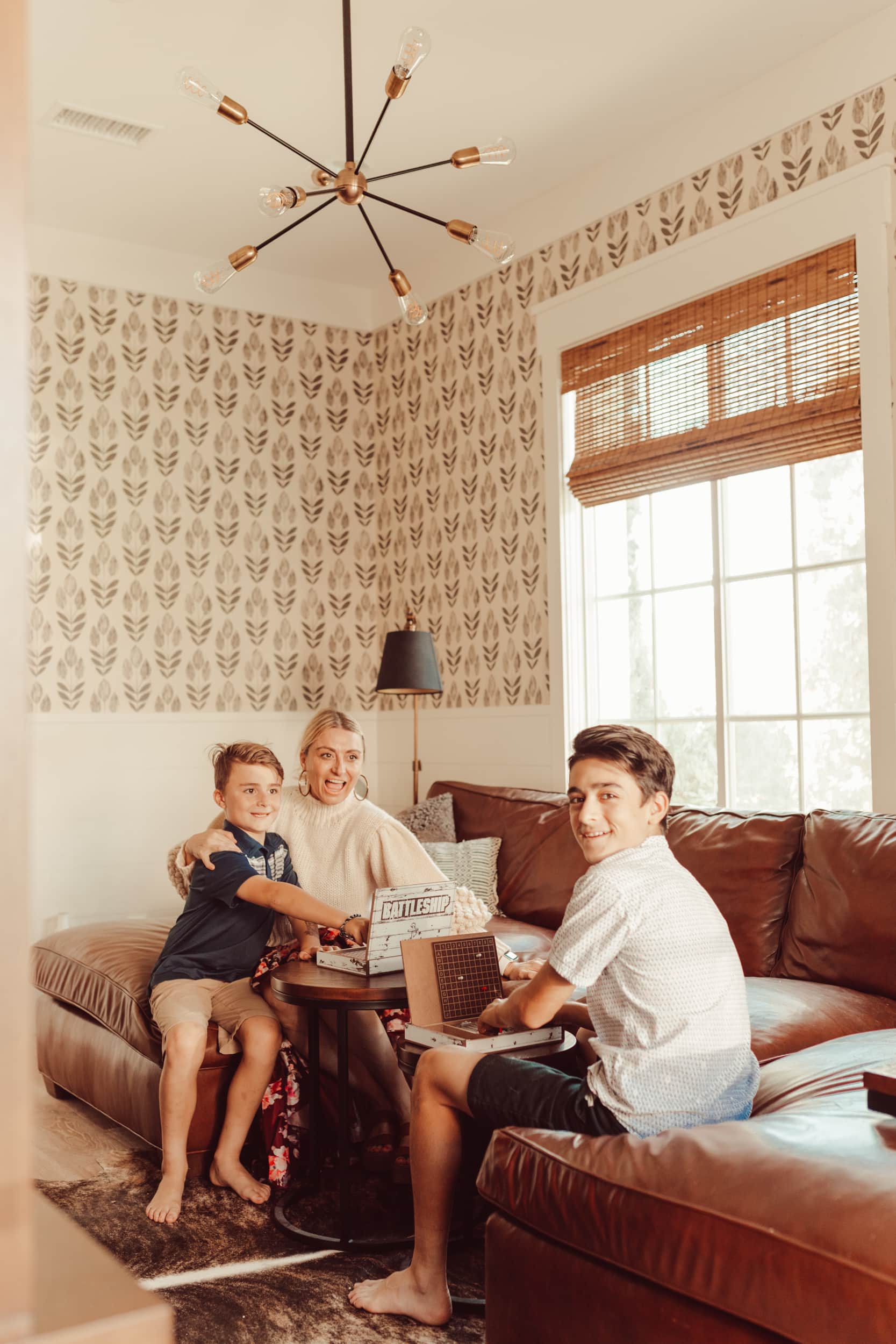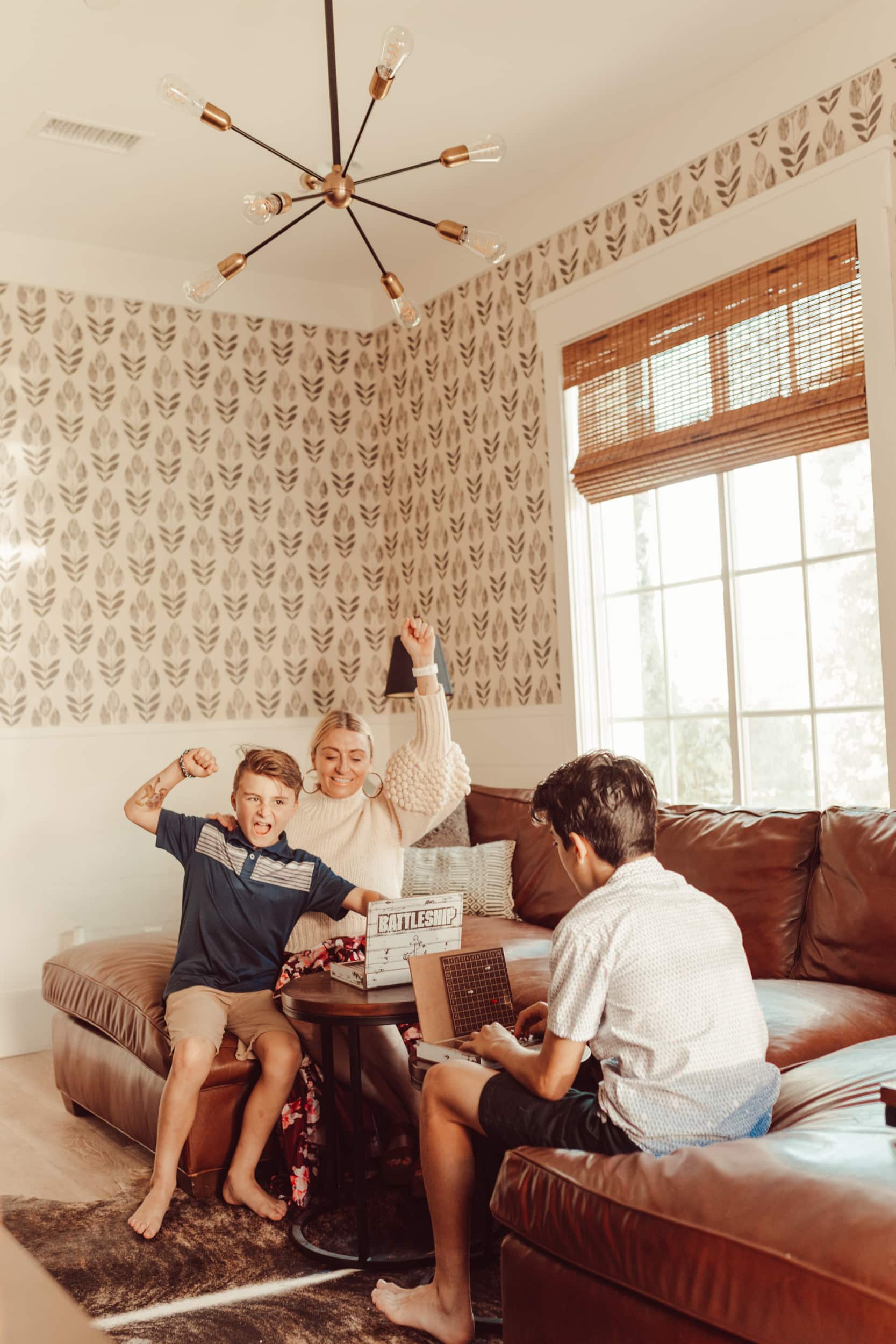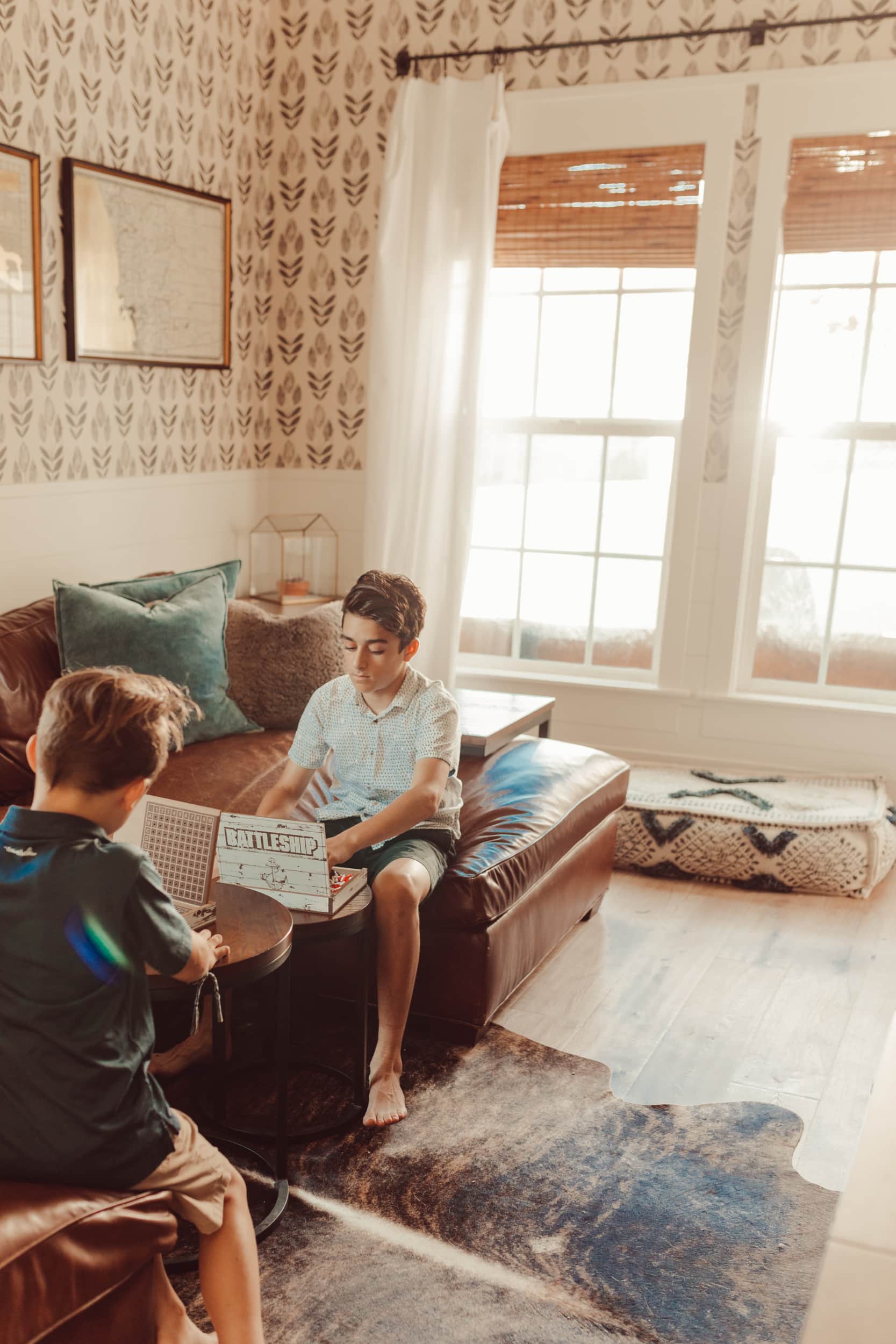 Battleship in the Den
My exclusive "mom den" does allow the kids to crash every once in a while. I still adore every detail in this room, especially the Laurel wallpaper, which warms up the space and gives it a bit of texture. The Colby Leather sectional is also a favorite, providing ultra comfort and a gorgeous rich color, and a few floor poufs on the Brindle Hide rug are great for a larger fam like mine. If you're losing natural light, our Sputnik chandelier and Kellen antiqued brass floor lamp are great sources of light, and positioned perfectly to light the game.
With a few older kids in the house, Battleship is a weekly tradition. It's perfect for them since it requires a bit more strategy and skill. Chachi loves this game! Me? My competitive spirit barks worse than my bite. For this occasion, the Palmer Round Nesting Tables are ideal for a one-on-one game. Pair up the family with a worthy opponent to see who is the ultimate Battleship champion!
---
Operation was invented by a sophomore at the University of Illinois in 1962. It was part of a class assignment to invent a game or toy.
---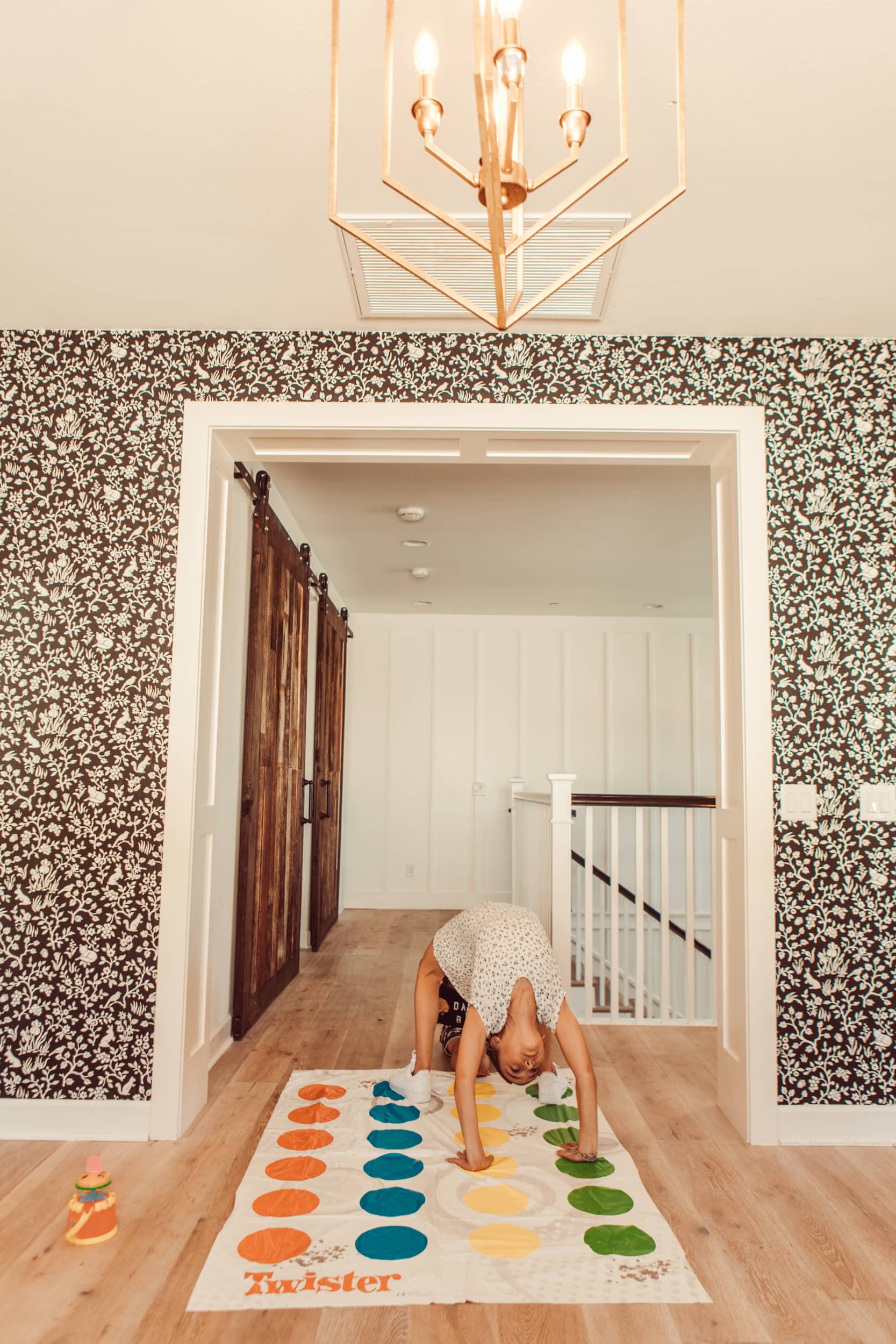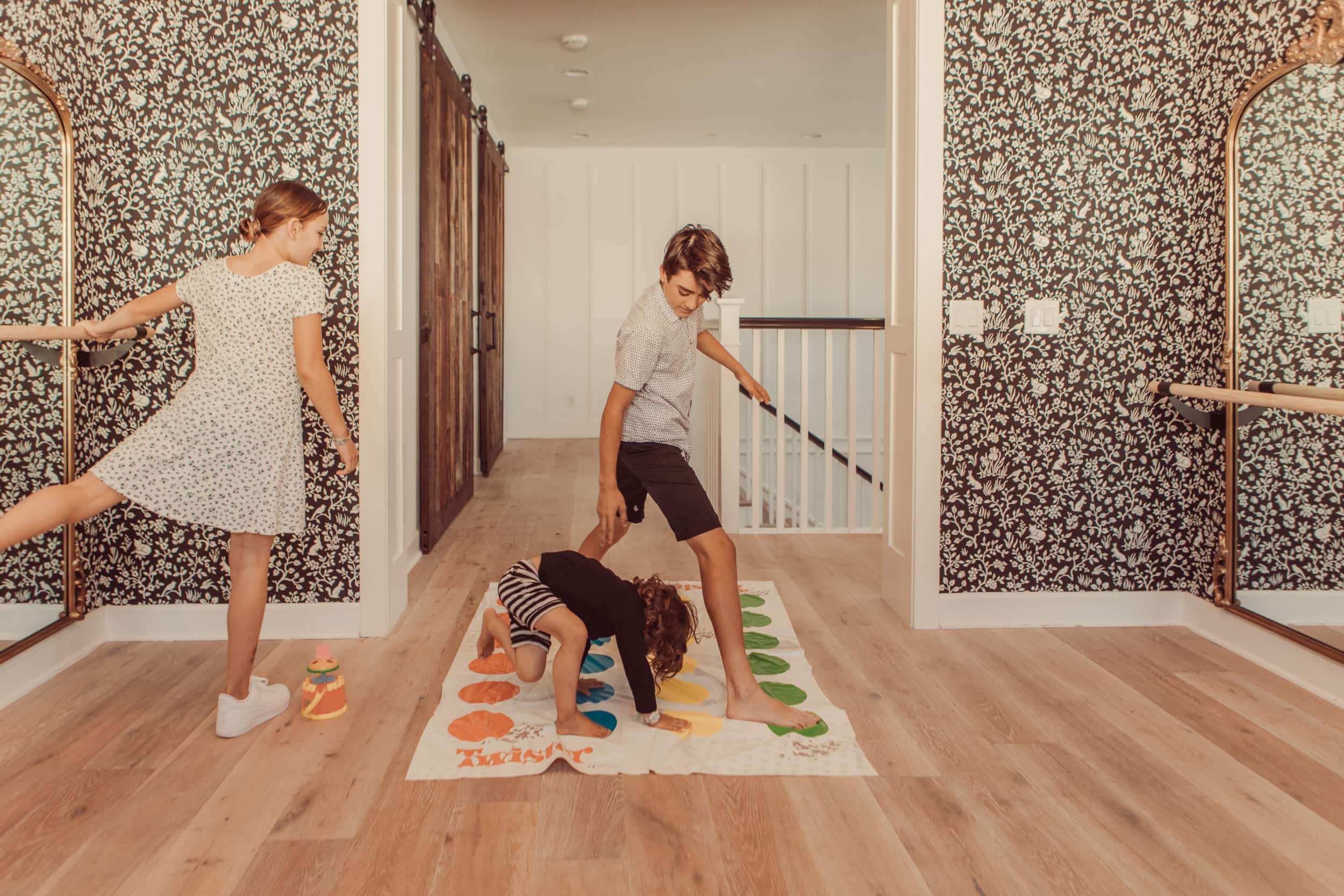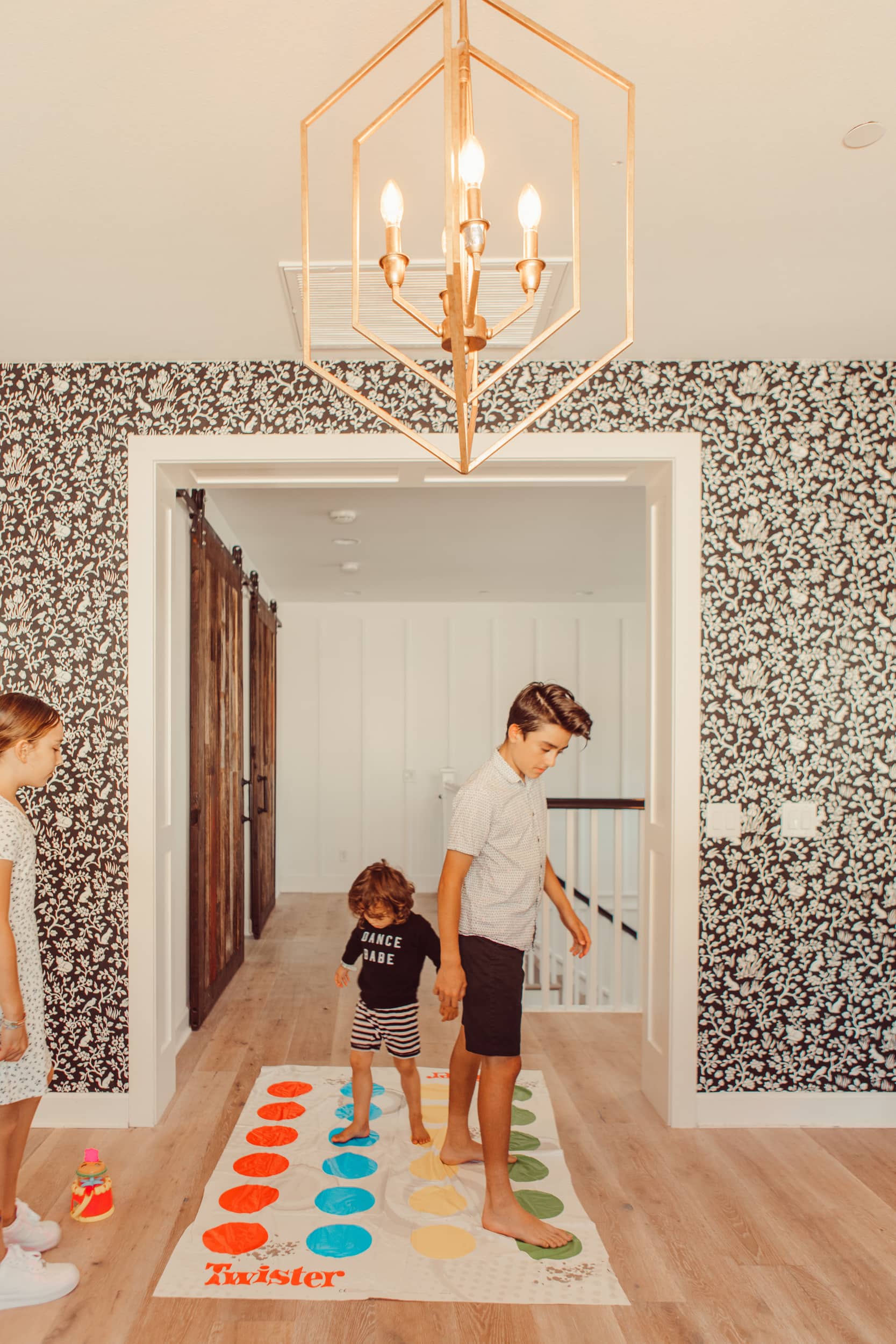 Twister in the Dance Studio
Remember that time we turned our upstairs landing space into a gender neutral dance studio for Dylan and Brody? It seems like a lifetime ago but, my quarantined friends, it was wrapped in March. In between their Zoom dance lessons and our Instagram live dance parties, the kids are always up for a serious game of Twister.
Take advantage of any open space in your home and lay out the floor game. Then get ready for laughs and some limber tricks. If you're wondering, the Hemisphere Prism Chandelier is still available and yes, you must have it. It's such a dreamy statement piece that adds an elegant touch to any space. And don't forget my favorite Amelie mirror! It bounces light around the room and makes the space feel even bigger!
If you're like me and forcing your husband to dive into every DIY project you've dreamt of, now's the time to grab some Arhaus wallpaper to liven up your space—in this room we have the Woodlands style!

---
Two journalists invented Trivial Pursuit in 45 minutes after being shocked at the price of a Scrabble set.
---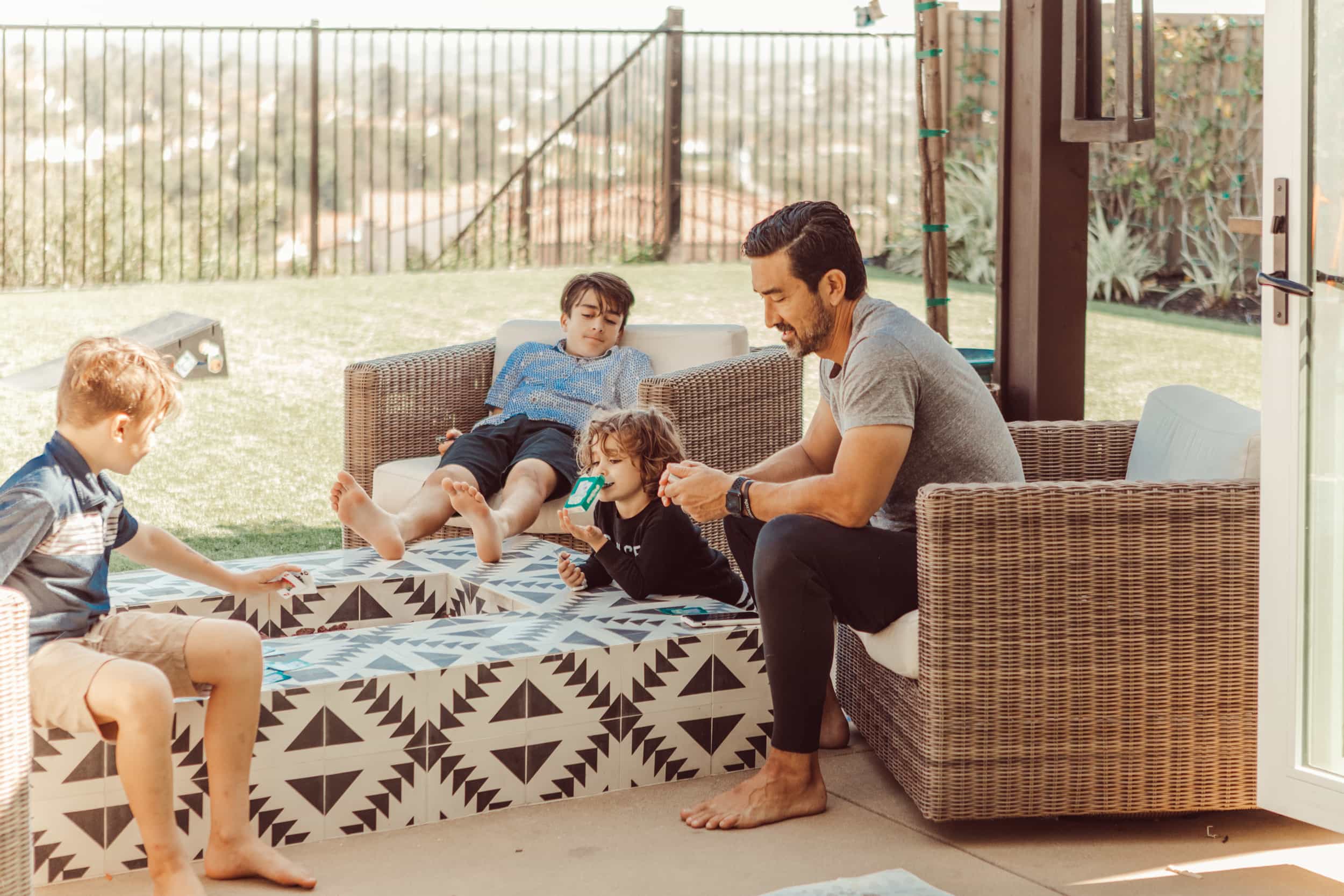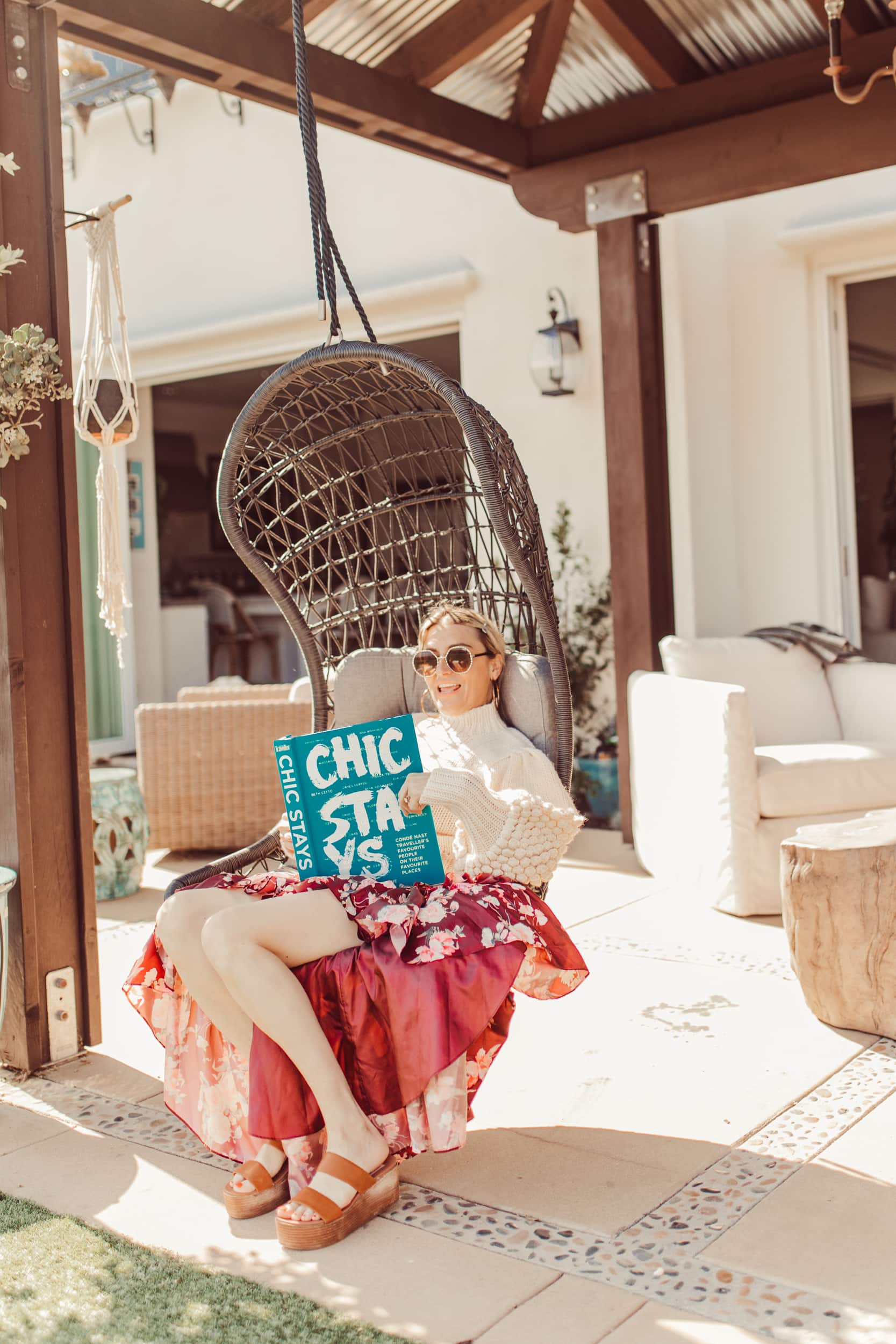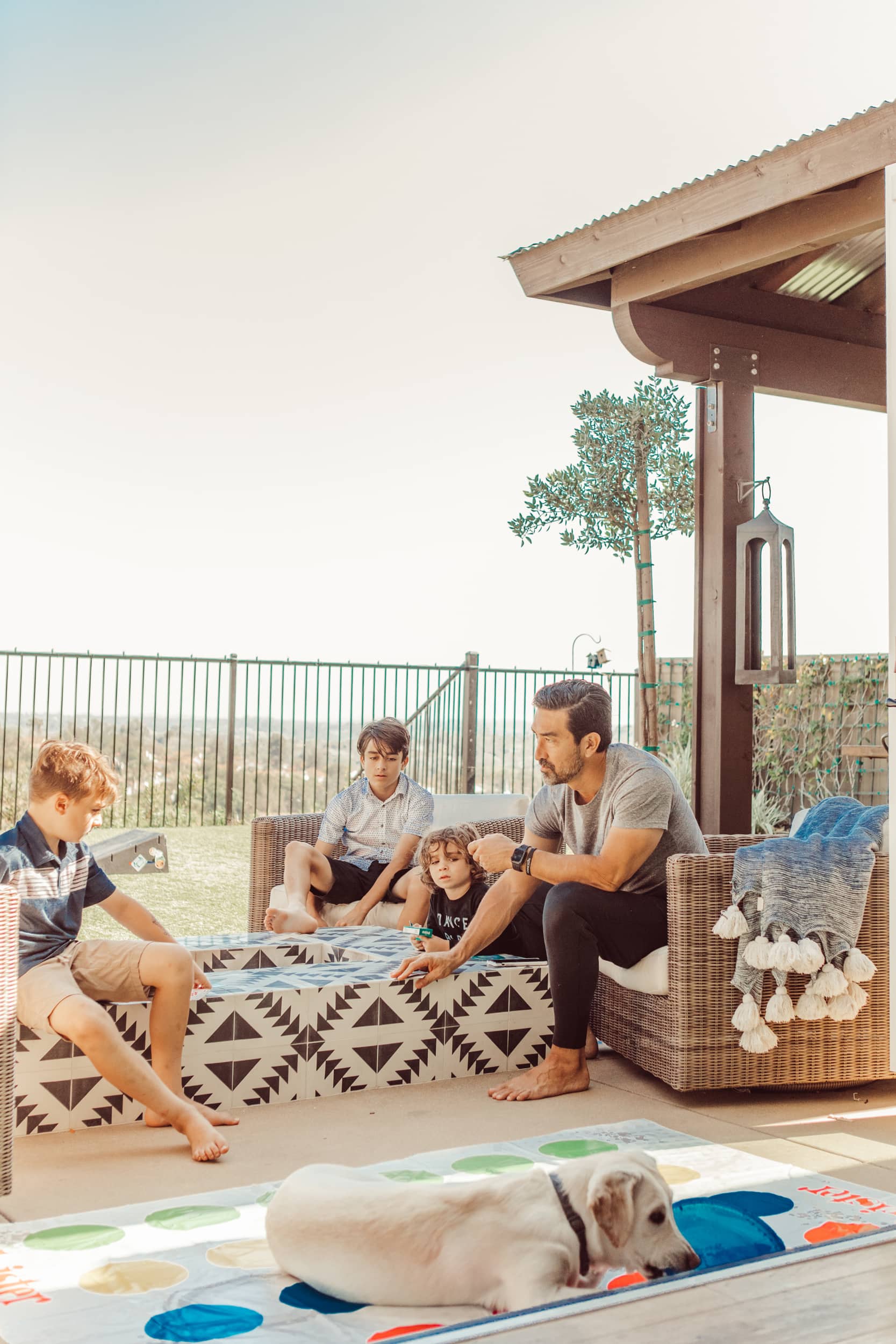 Mom Time on the Outside Patio
And my favorite part of family game night? Kicking back on the patio and letting the kids entertain themselves. With our lawn space, they love to create obstacle courses, run around with the dogs, practice their sports skills and play games together on our big Avalon outdoor sofa and swivel chair sets. Me? I'll be here, tucked into my Crew outdoor hanging chair next to the fire pit, catching up on some reading…and online shopping—I'm only human.
---
Battleship was one of the first games to be made into a computer game in 1979.
---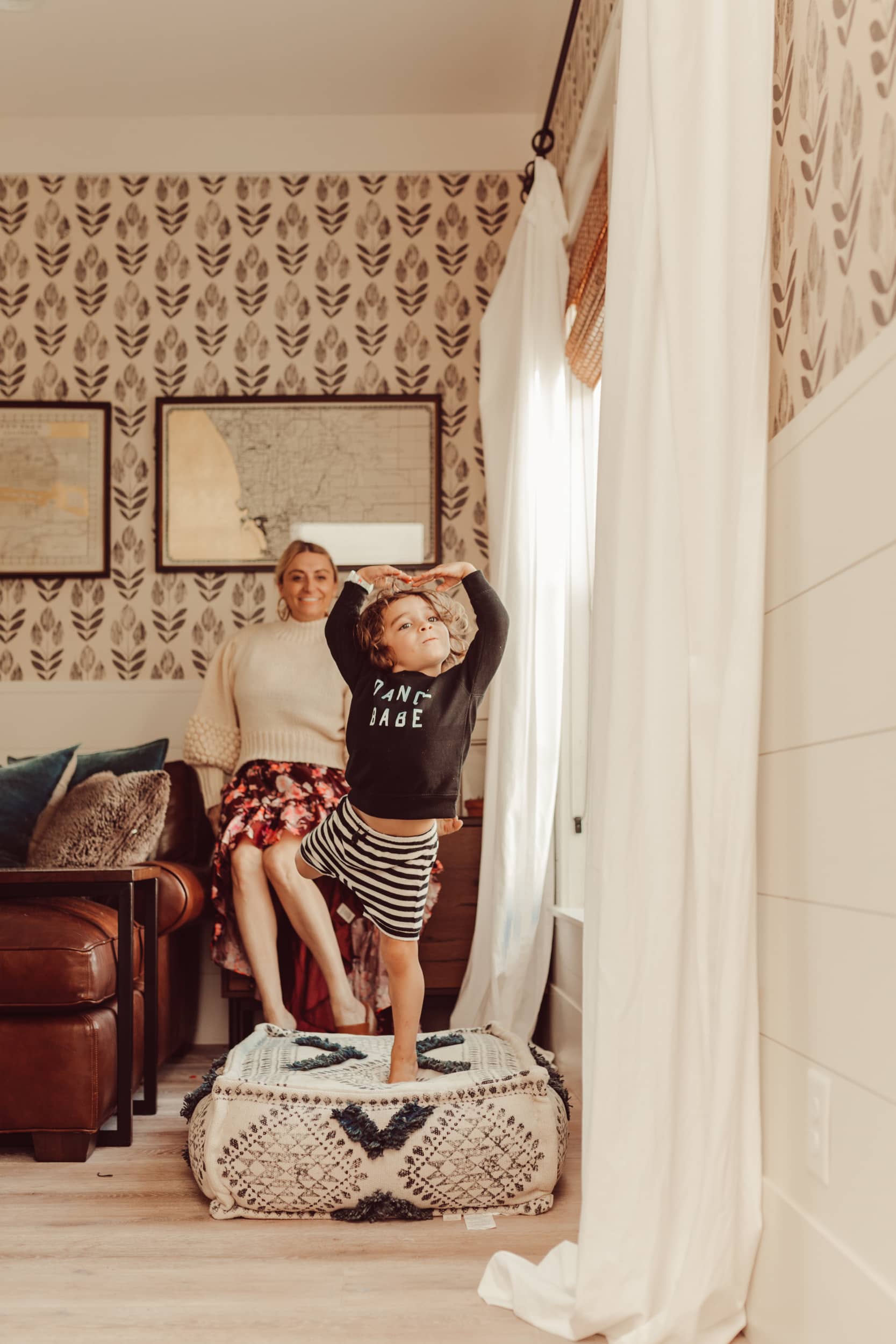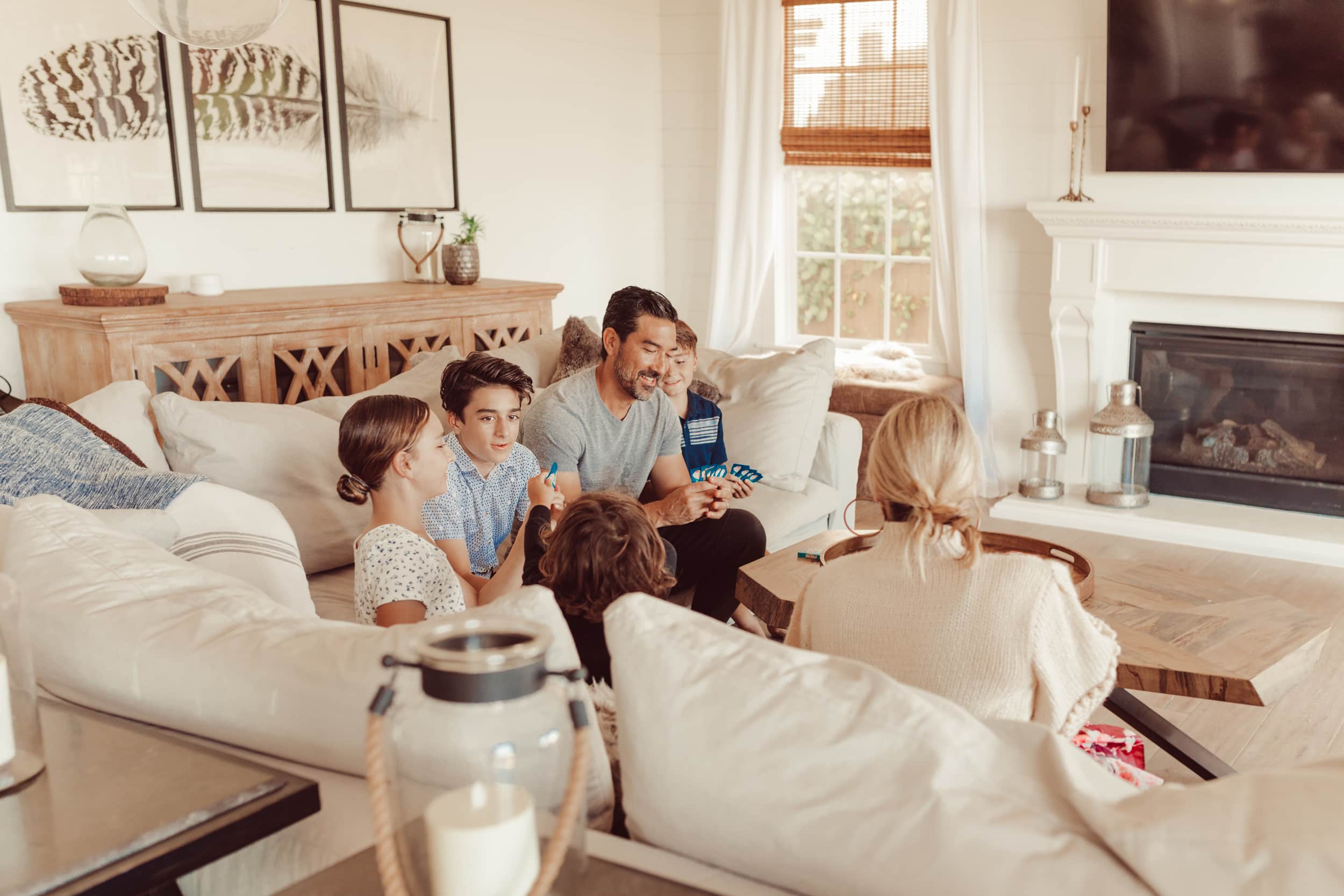 Tips for Parenting In Style...
Never boring, always awesome. Keep up to date with the latest from City Girl Gone Mom.