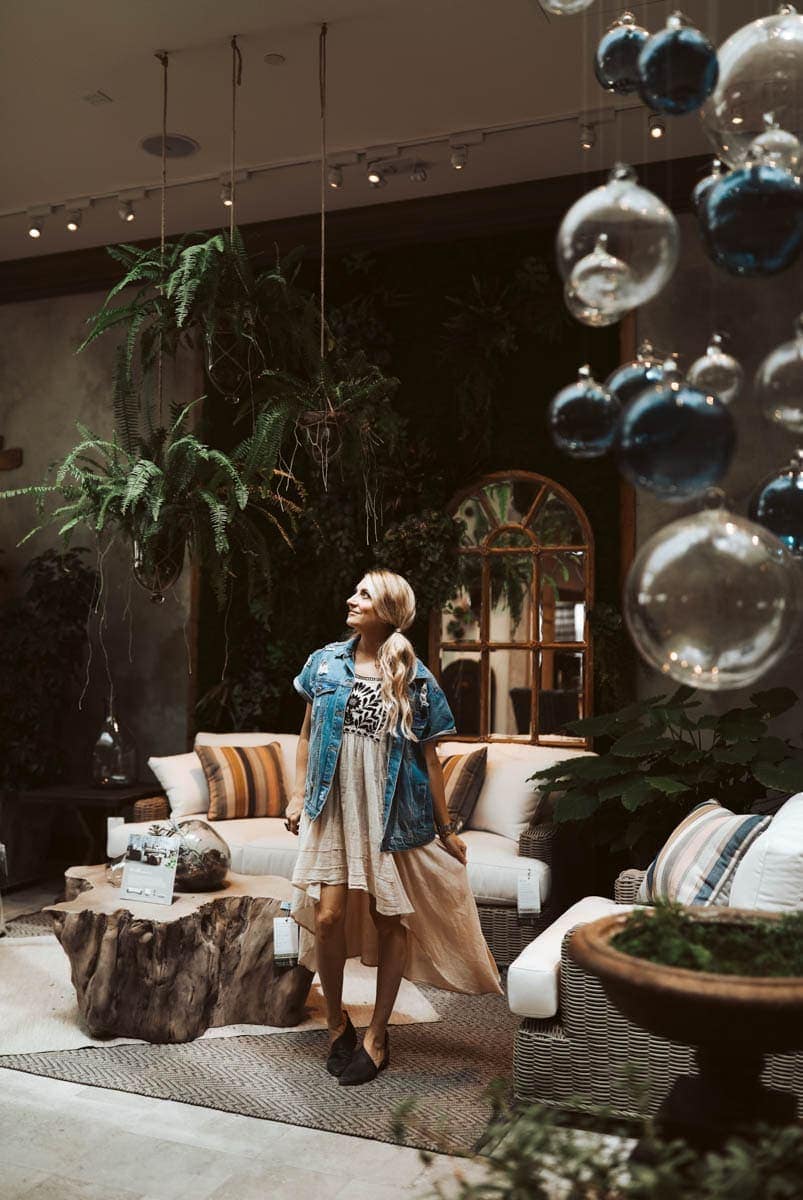 This Post is Sponsored by Westfield UTC in collaboration with Arhaus. As Always, All Opinions Are My Own. Thank You For Supporting CityGirlGoneMom.
With 12 moves under our belts, I harbor no fantasies of cramming our family of six into yet another home. Over the past decade and a half, like clockwork, our family moved almost every two years. Be it our military roots, or the simple desire to design a place we would call home, we never hesitated on exploring new ground. Shockingly, we have been in the same home now for over two years, and instead of setting out to learn what shade of green the grass is elsewhere, we've decided to stay awhile, and enjoy what I like to call 'Our Home…. for now'.
To alleviate that tortuous itch to relocate and constantly reinvent, instead I've decided to up our interiors game to evoke a chic and contemporary coastal vibe. I understand that some people like to change the whole of their house. Even updating things like their windows from a company like Window World Hawaii and to be honest, if I could I would. But I'm only focusing on the interior of my house for the time being. And behind every design decision is my current obsession, Arhaus located at Westfield UTC. I chose Arhaus because they pride themselves on authenticity, harnessing the gifts of Mother Nature as inspiration – stone, leather, copper, wood, iron and linen to name a few. When I first set foot in the two-story showroom at Westfield UTC, I immediately knew it was a match made in home design heaven. The sustainably sourced collection perfectly balances classic with contemporary, providing the versatility to flex between the two.
Arhaus was founded in 1986 with a passion to provide unique, high quality, well designed home furnishings. Their philosophy includes designing their own products, searching for the best manufacturer all while bringing the furniture direct to their customers. When I learned that their product developers traveled the globe to work directly with skilled artisans, I knew I was in the right place. One of the things I appreciate most about Arhaus, is that their pieces can only be found at Arhaus, ensuring that their high-quality standards will continue to be met.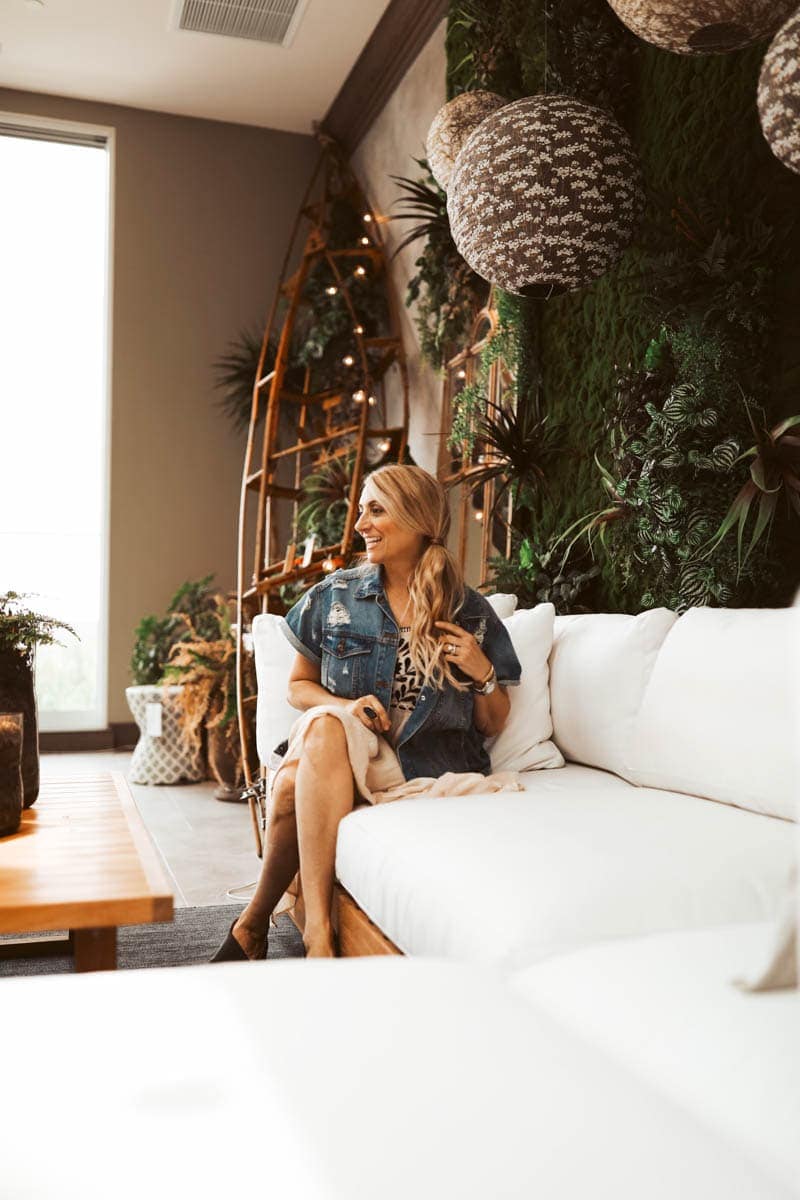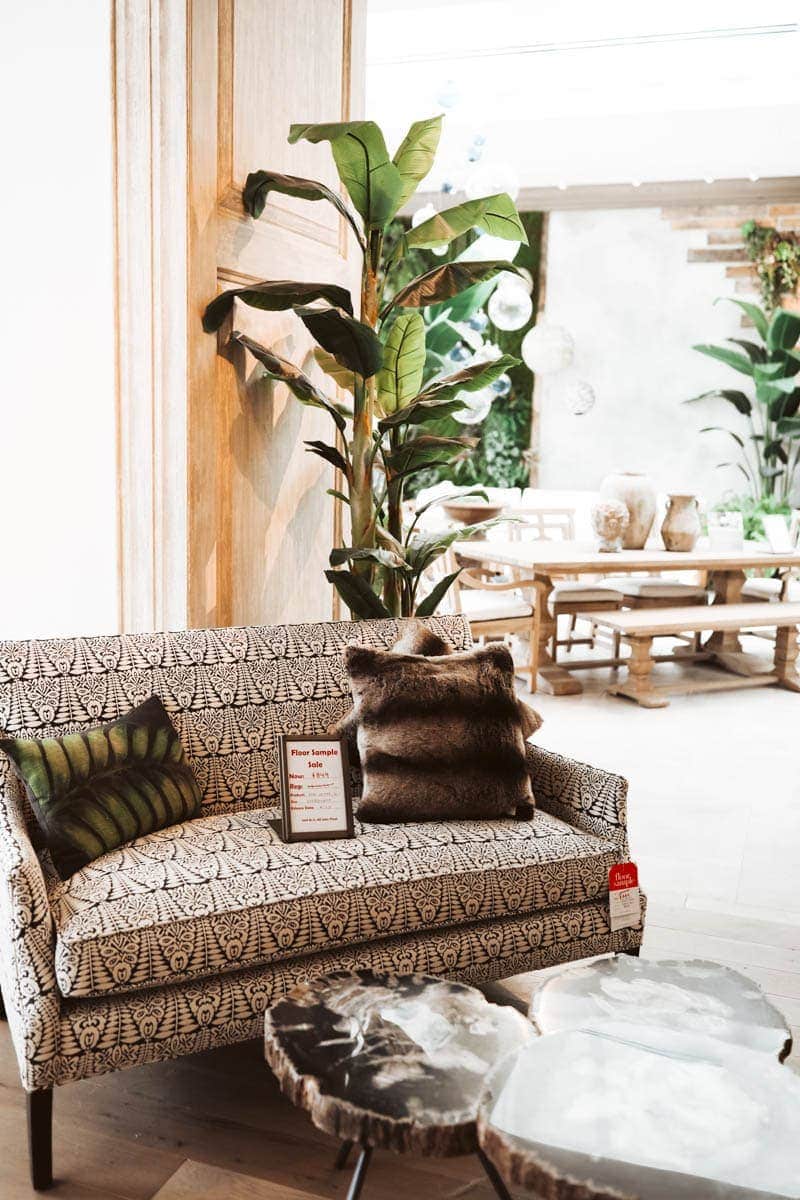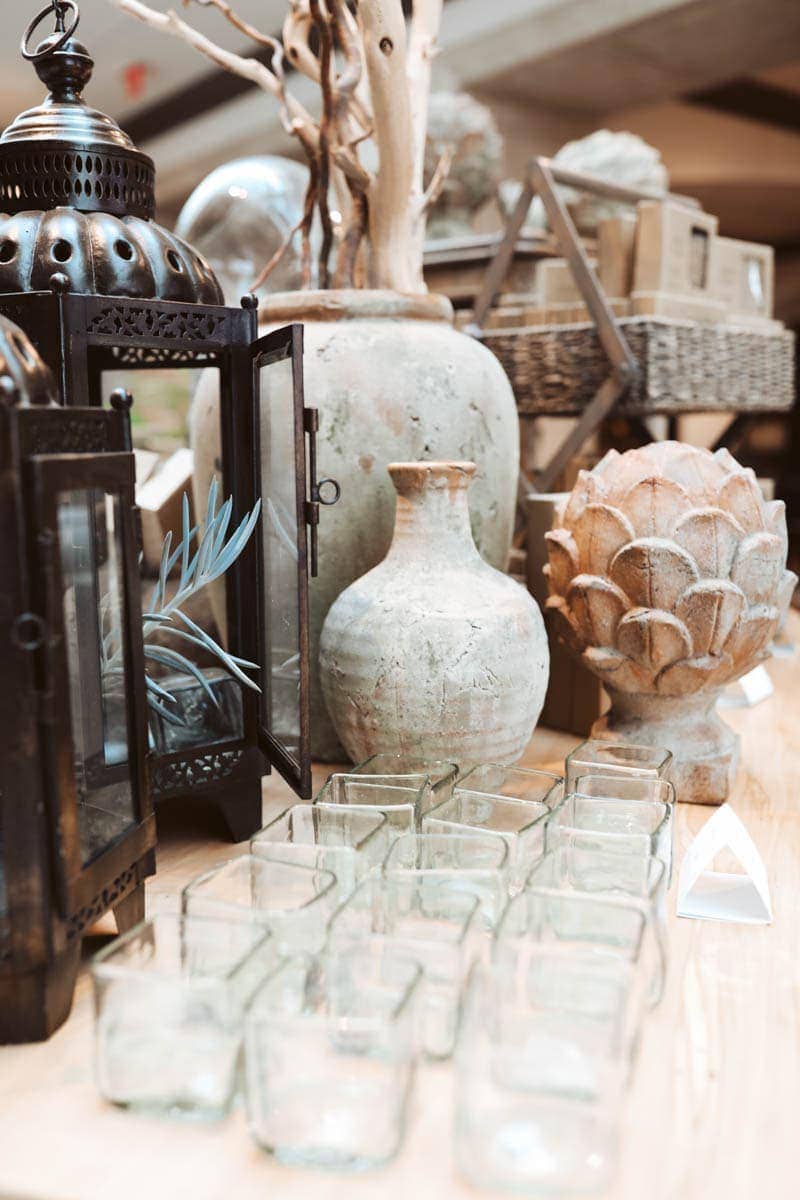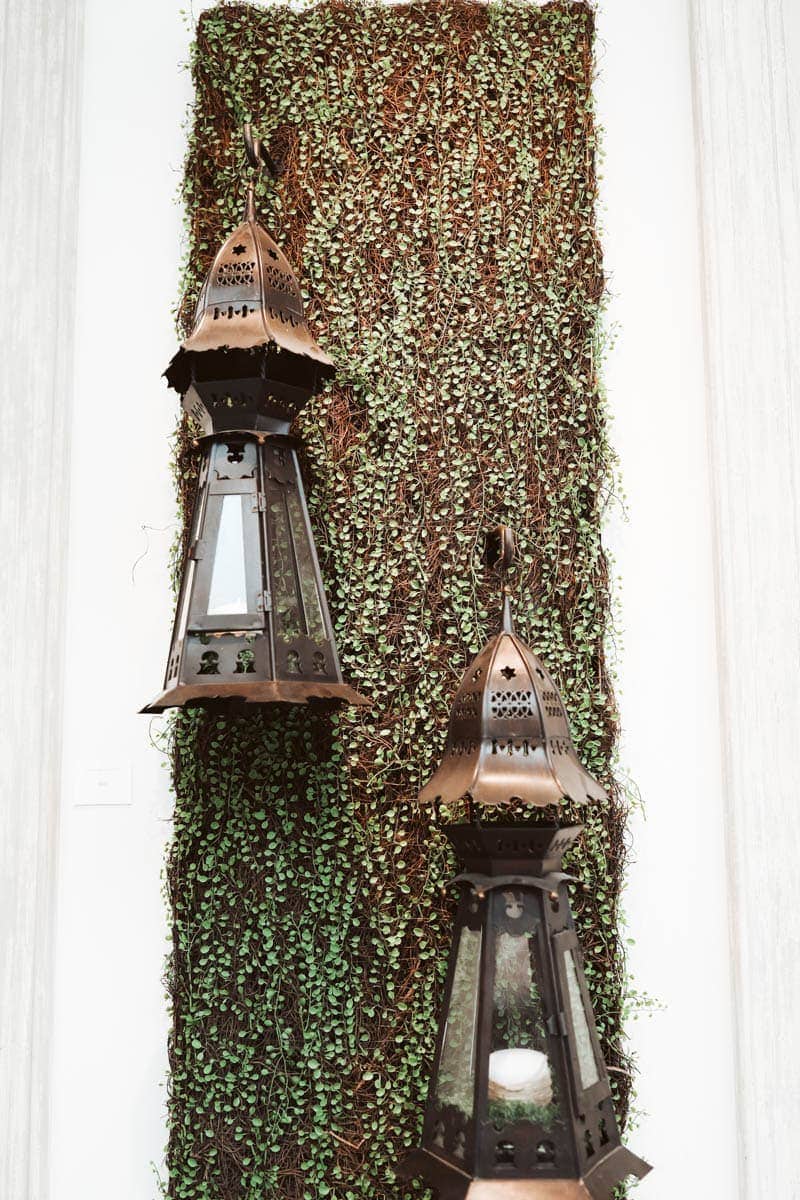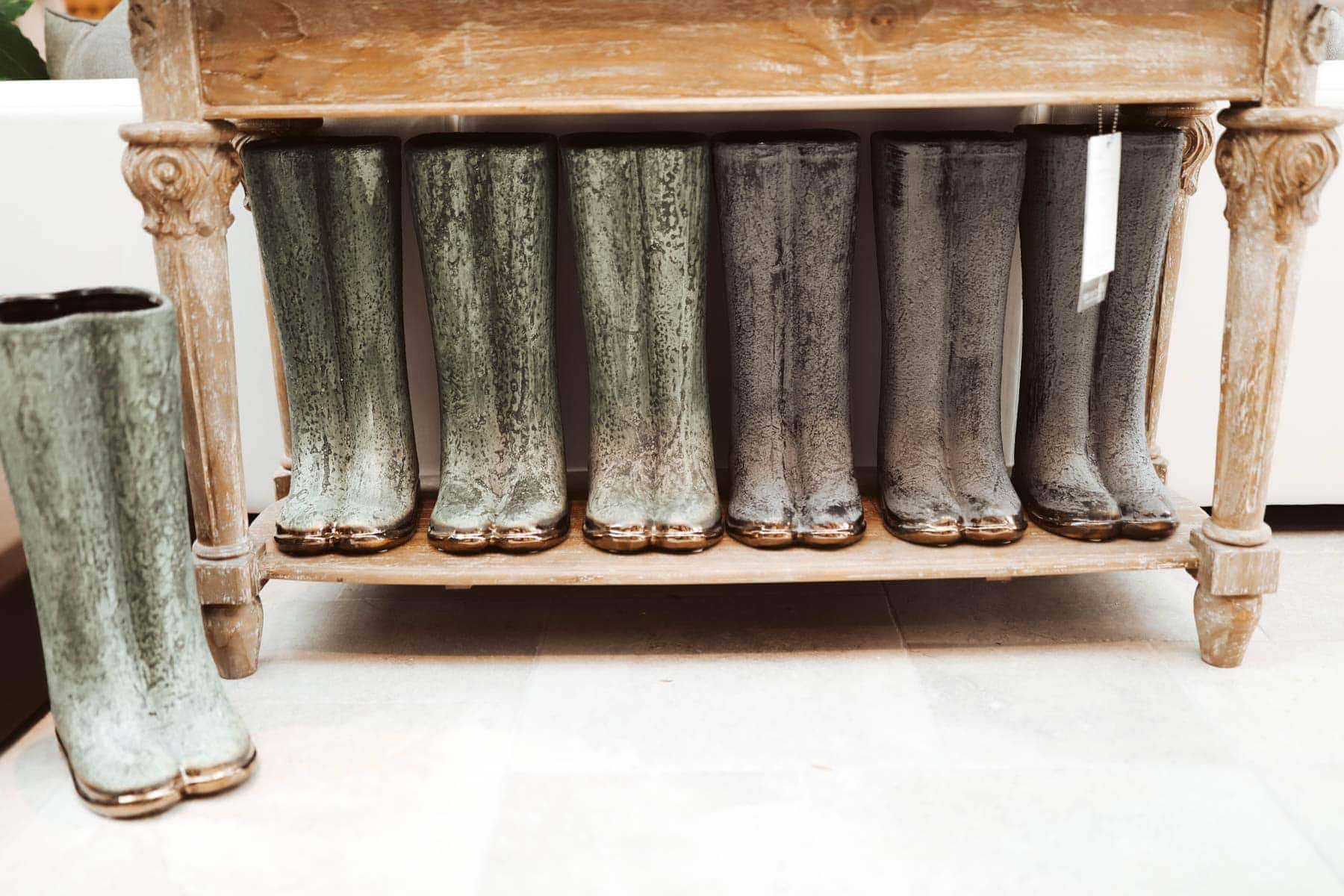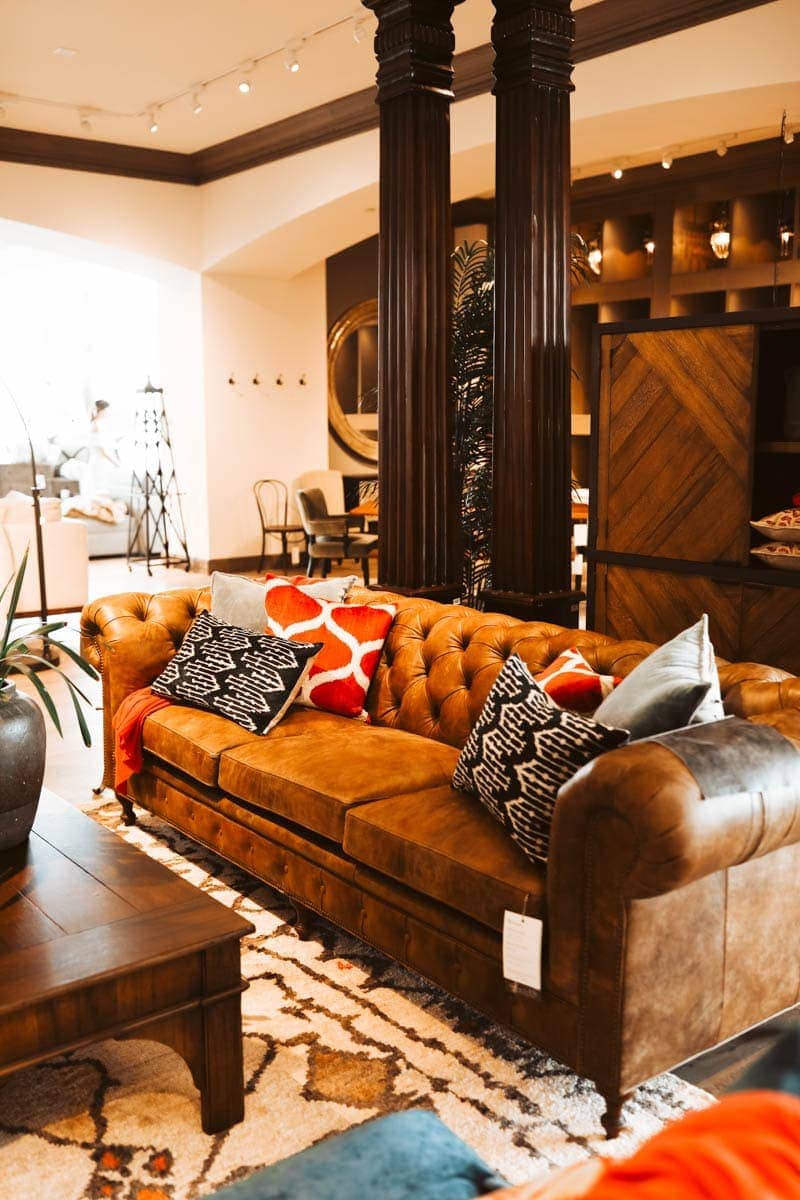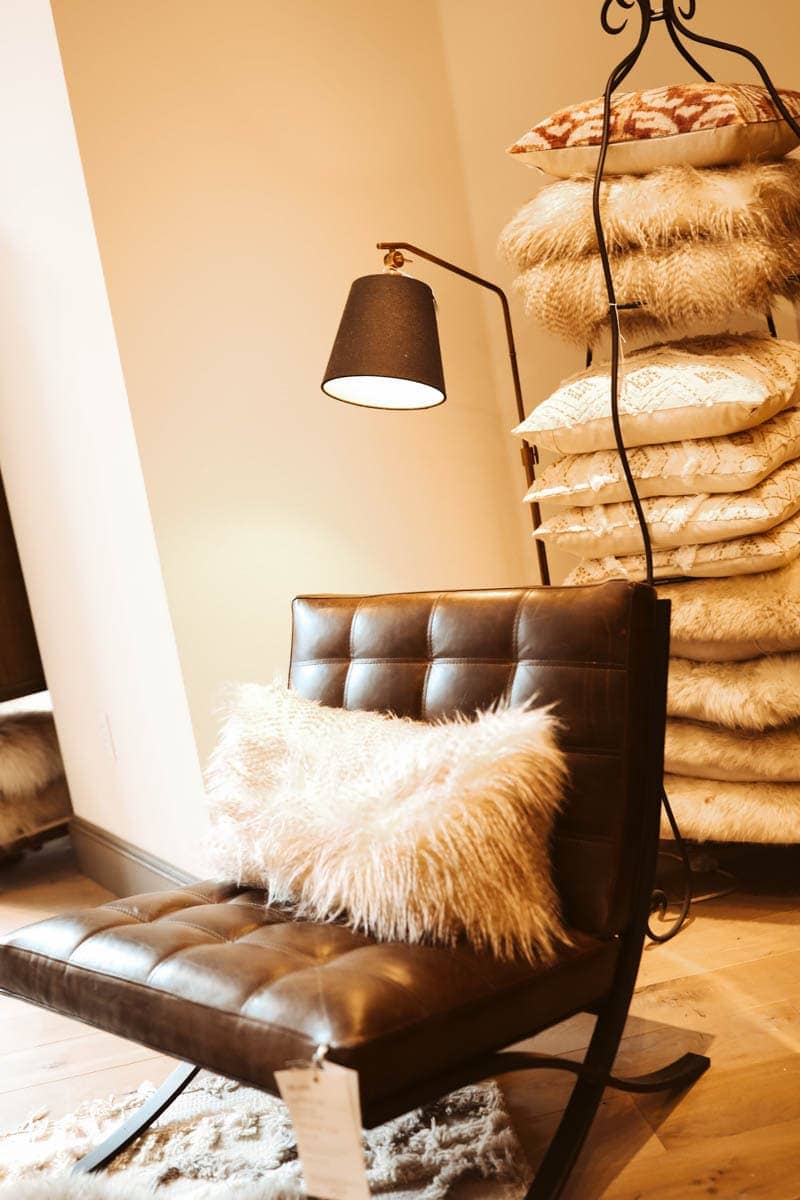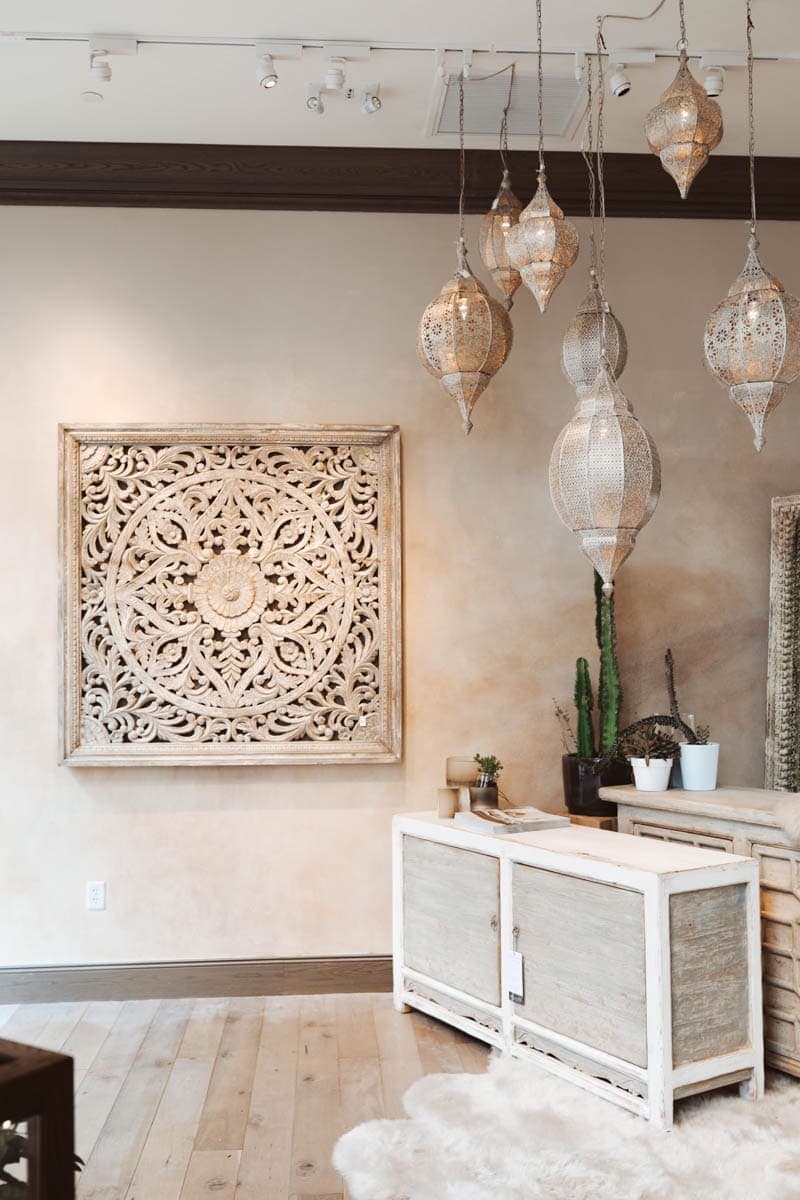 Design That Works and Plays
When I met with the Arhaus design team, I shared my goal of giving my living room a more relaxing feel. You know, the kind where you just sit and contemplate life's simple pleasures, and the beauty surrounding you. I know what you're thinking – in our house, that's probably a pipe dream – but hey, I'll take those moments whenever they come! Whether it be the joyous noises of my kids causing a raucous, or the feeling of the cool California breezes coming off the coastline, I want our living room to be a haven for relaxation and togetherness. Chic, yet cozy and comfortable, for our family of six.
Drawn to a coastal farmhouse aesthetic, I shiplapped walls before it was even a thing. No matter which direction I wanted to take our newly designed space, be it classic or contemporary, Arhaus had the right pieces to complement the look. After flipping through handfuls of swatches, I particularly took to the stain resistant options – a no brainer for the sticky fingers, toes and paws to soon encounter the otherwise risky white and dove grey Tahoe Sectional.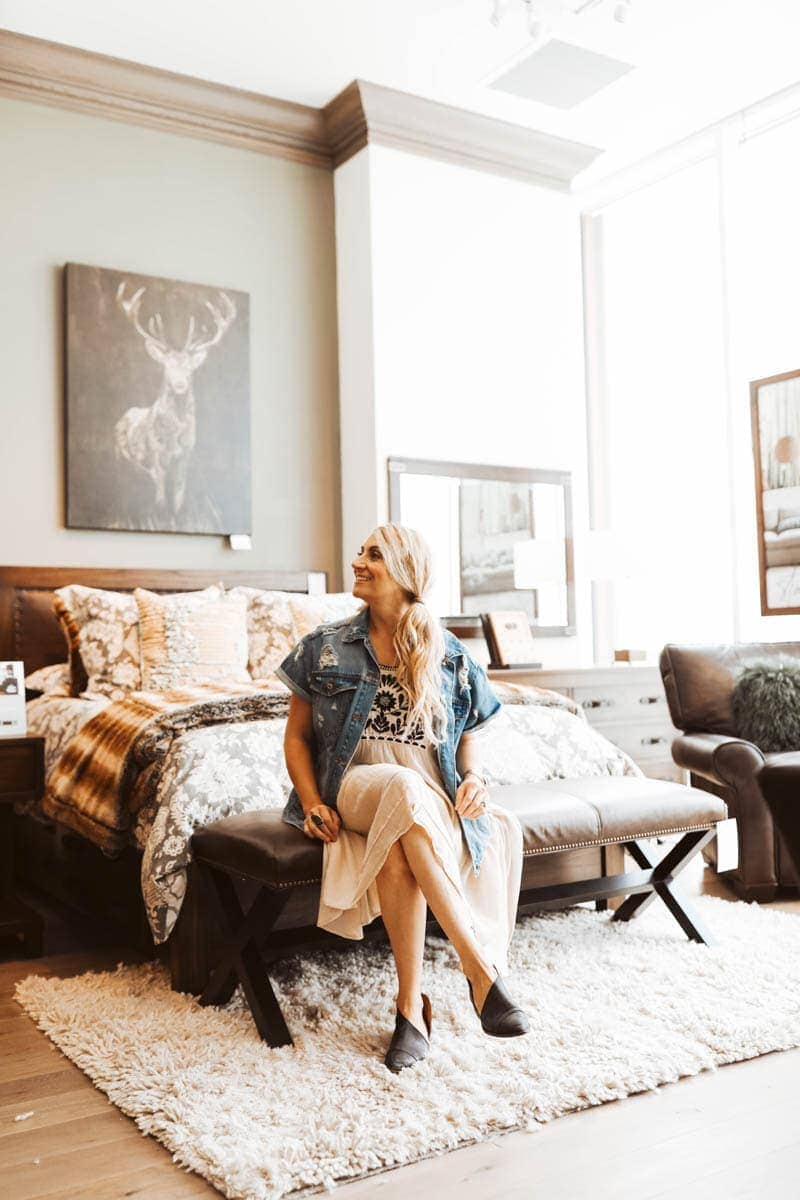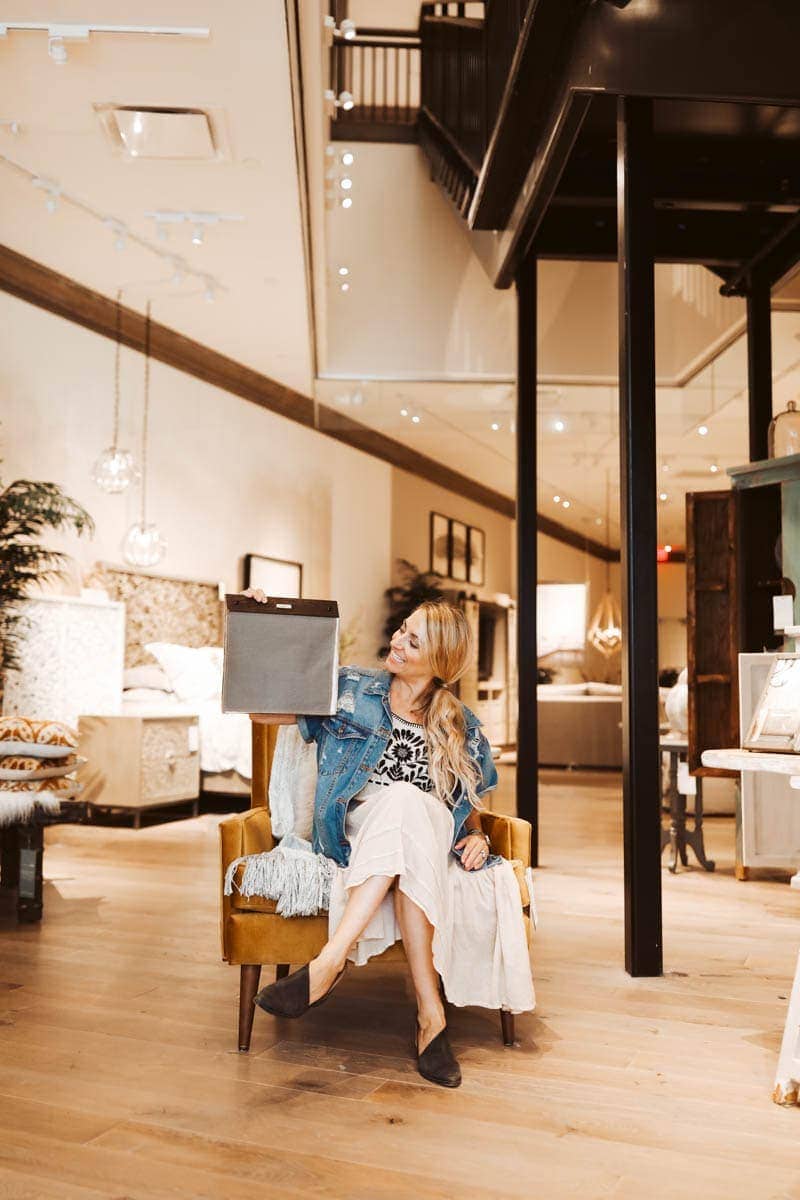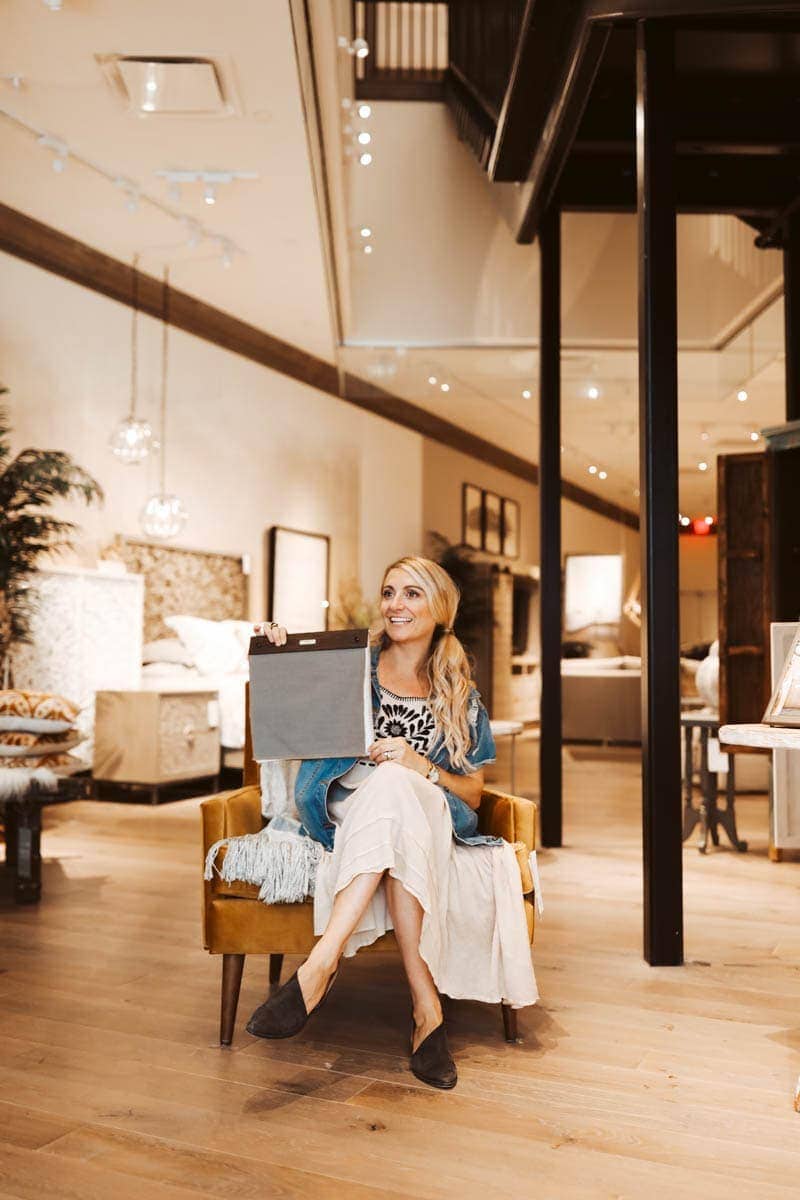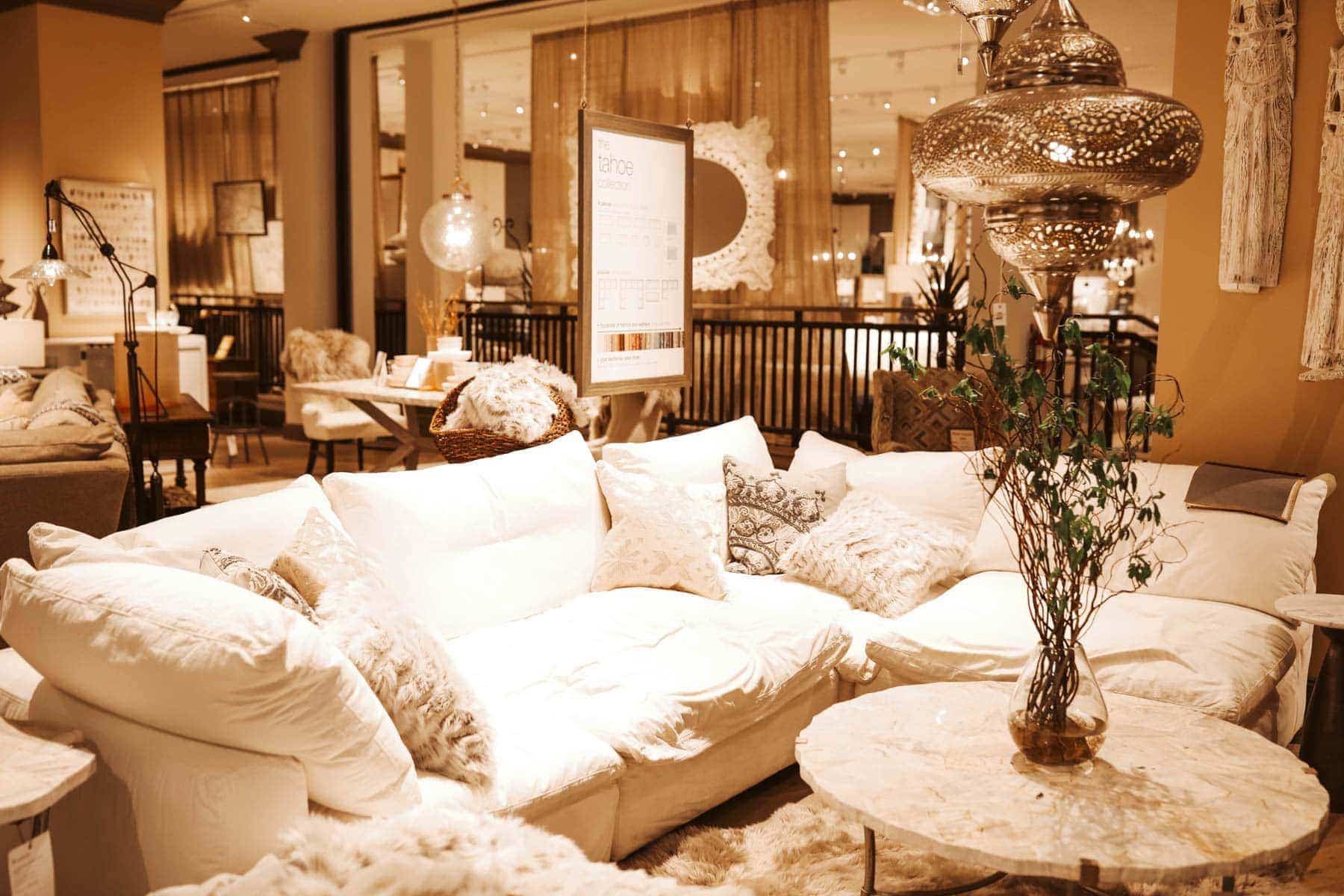 I'm a big fan of repurposing materials to develop unique, yet functional pieces from natural resources. So much so, that in my somewhat recent past, I made a living upcycling vintage glass into gorgeous lamps that I still have on display in my house today. Arhaus upcycles copper into tabletops, and harvests tree roots and transforms them into chairs. They also find forgotten antiques and give new life to them, crafting some pretty unique pieces. The coolest part (to the inner tree hugger in me)? Arhaus remains committed to never using wood from our endangered rain forests.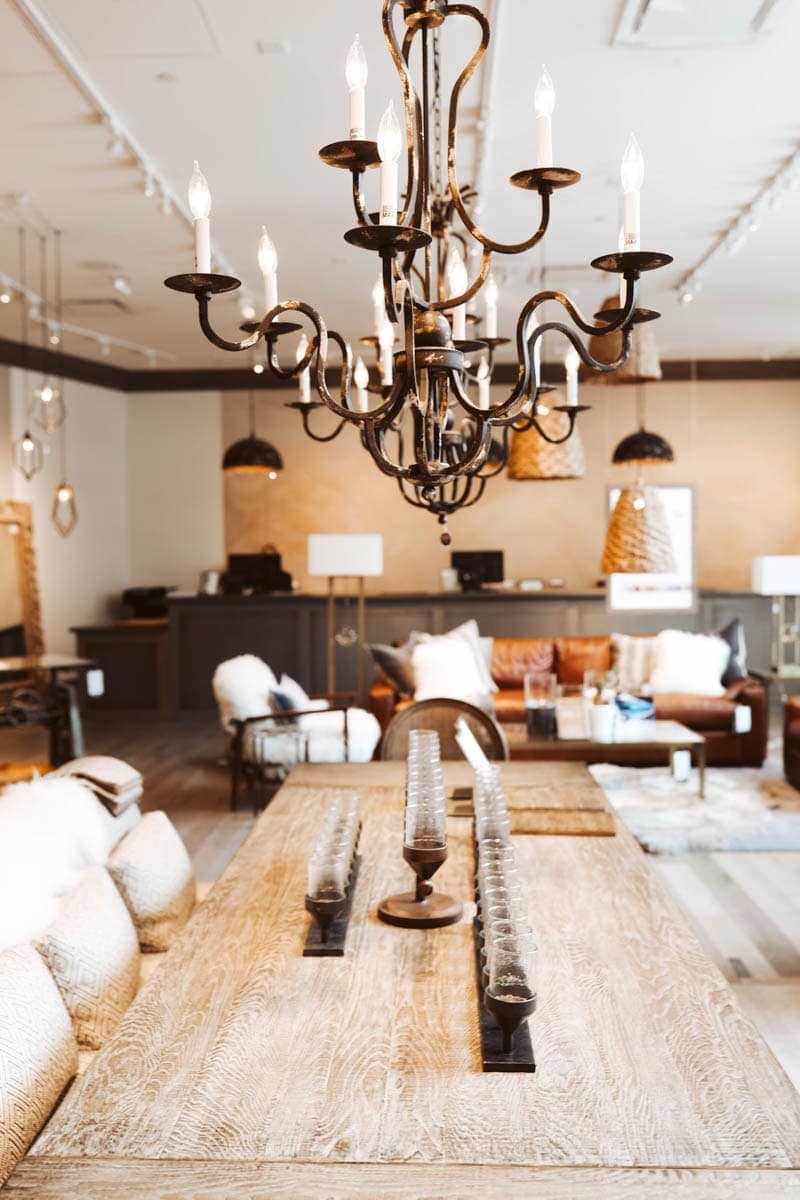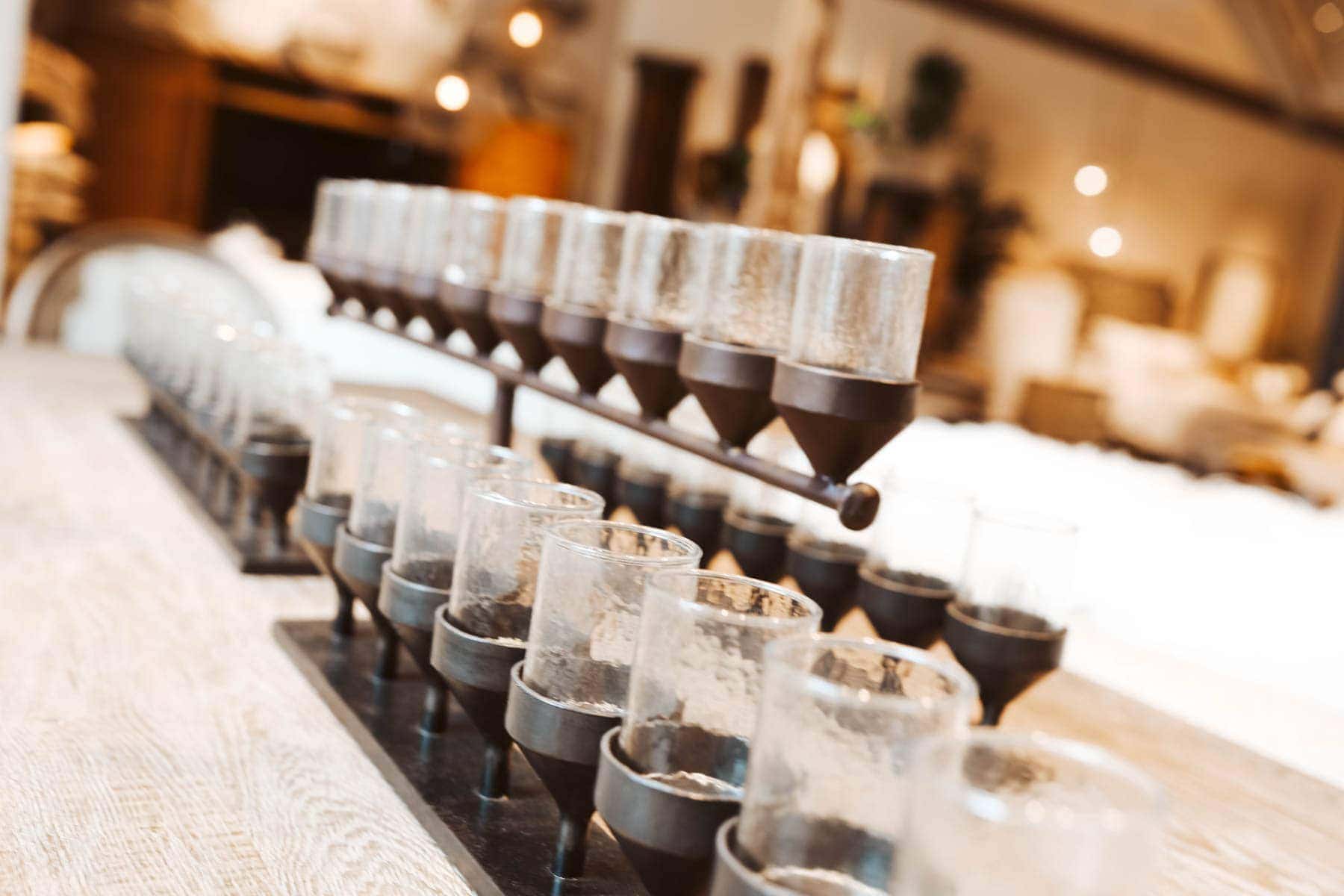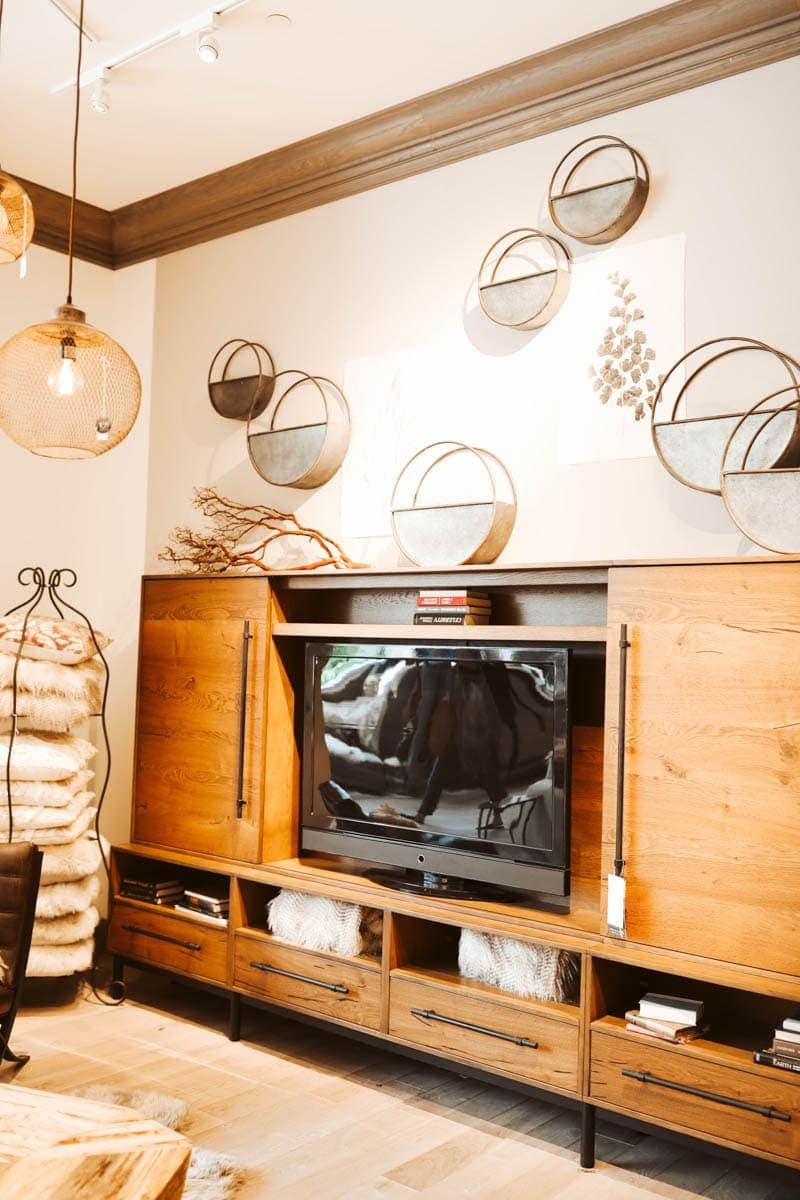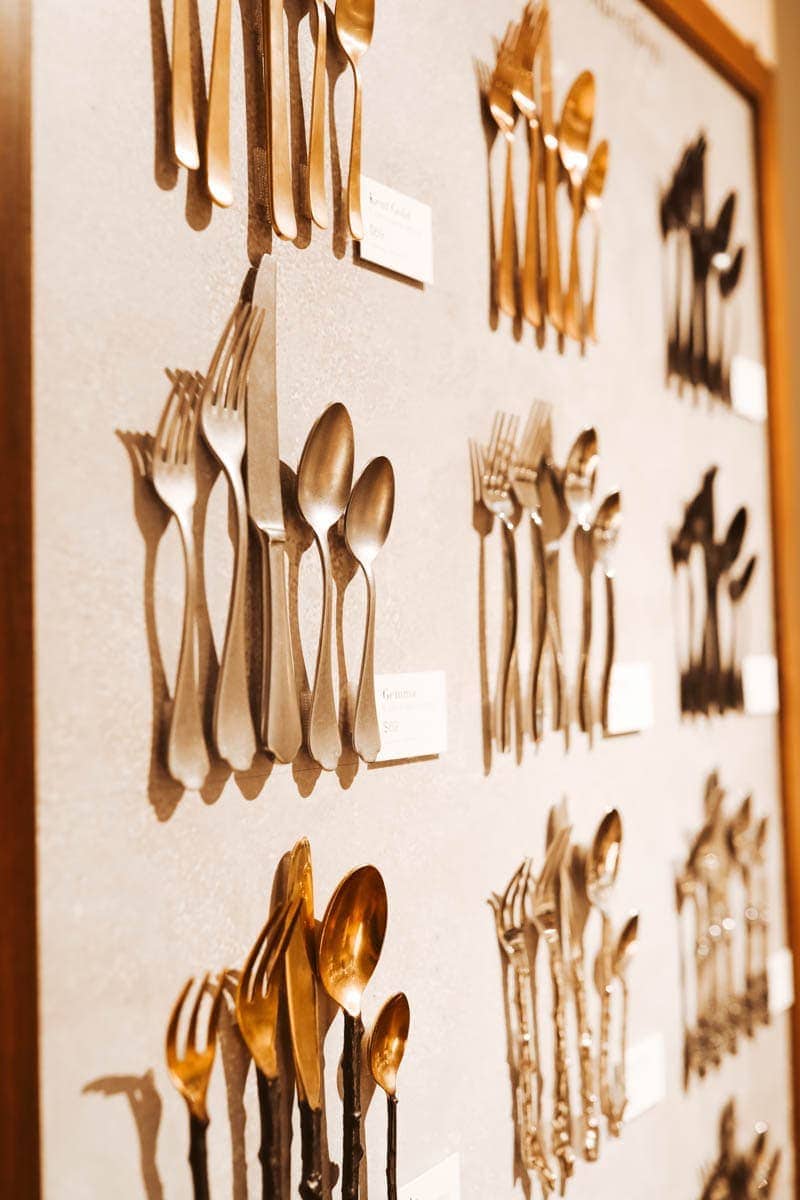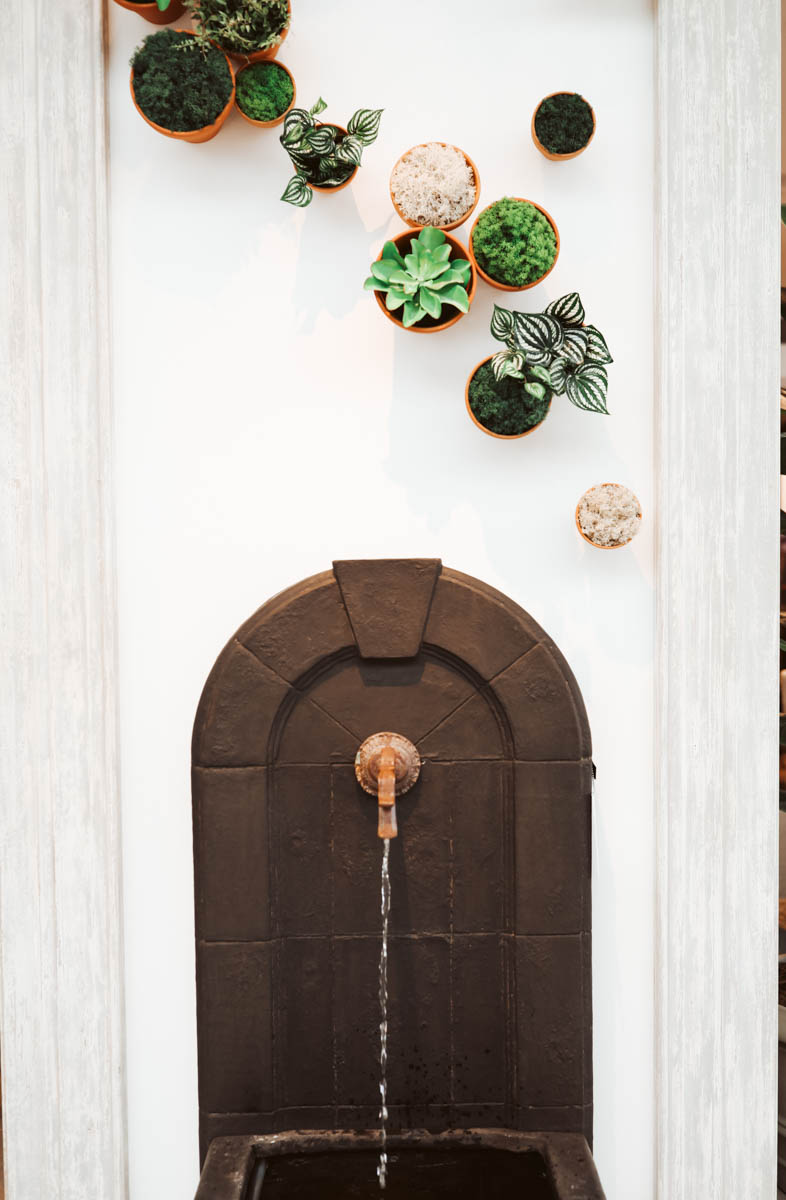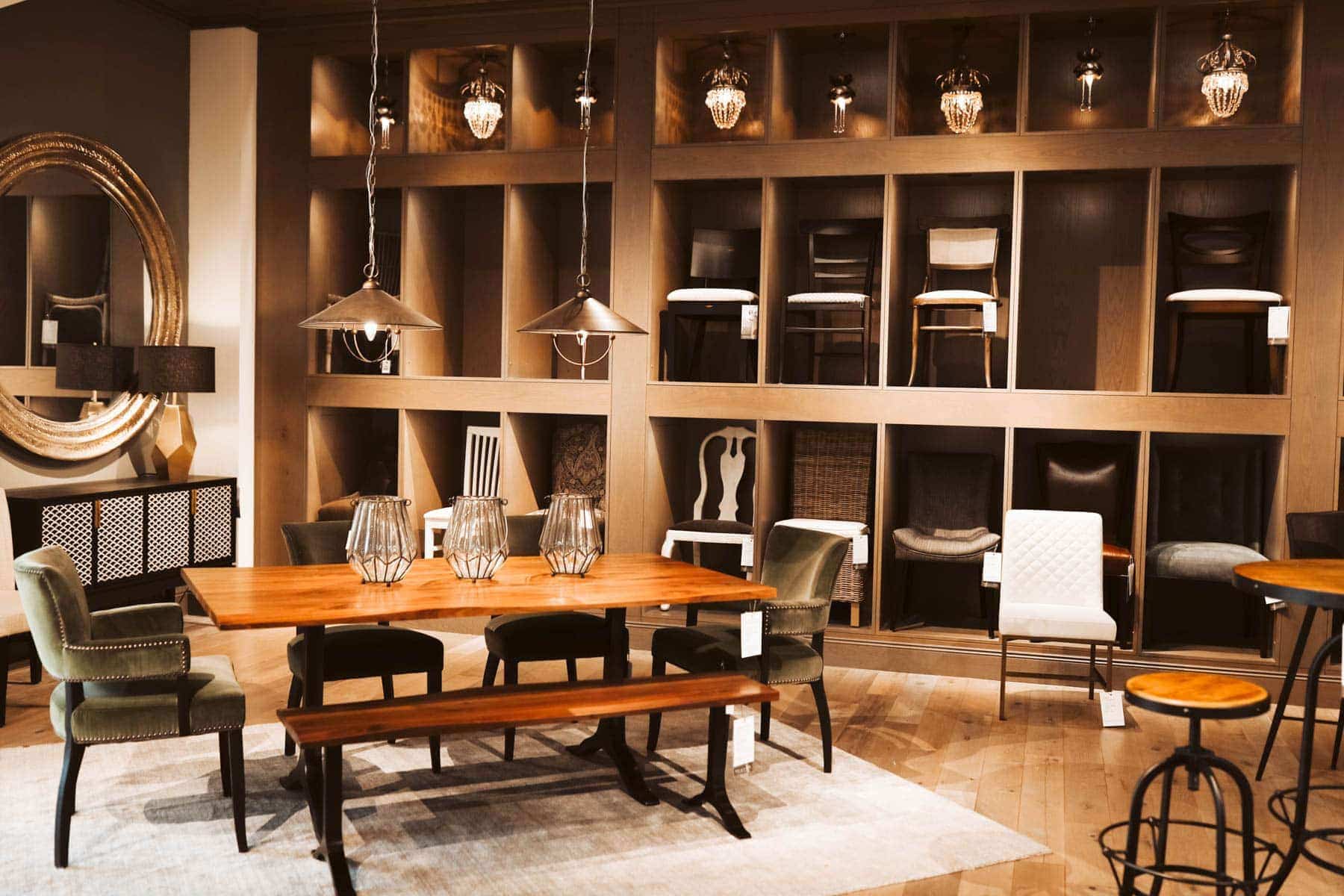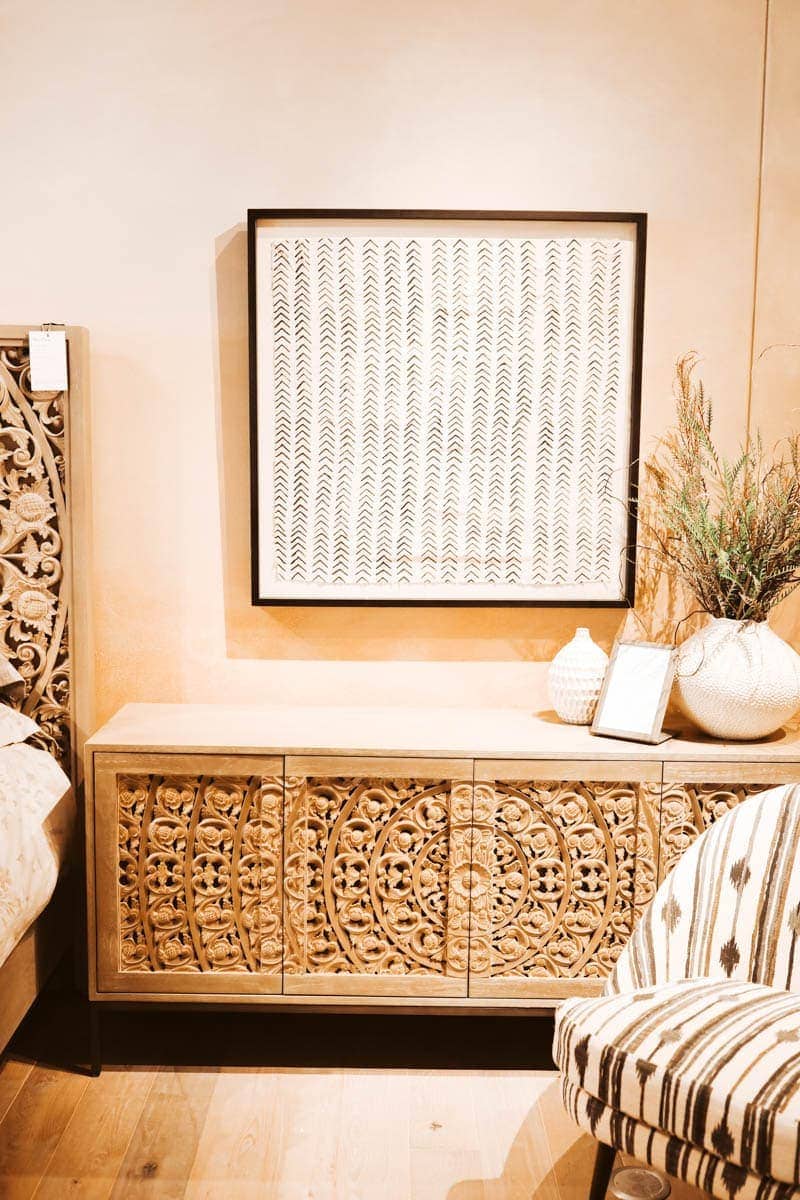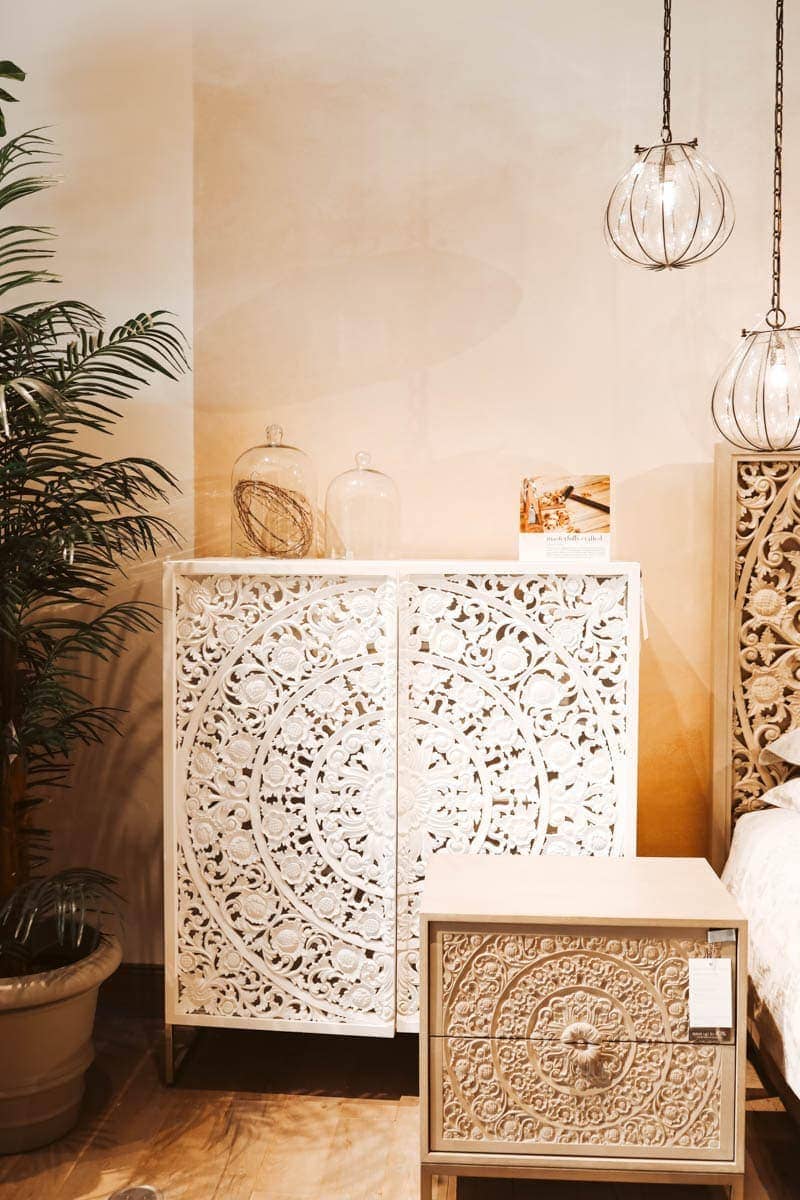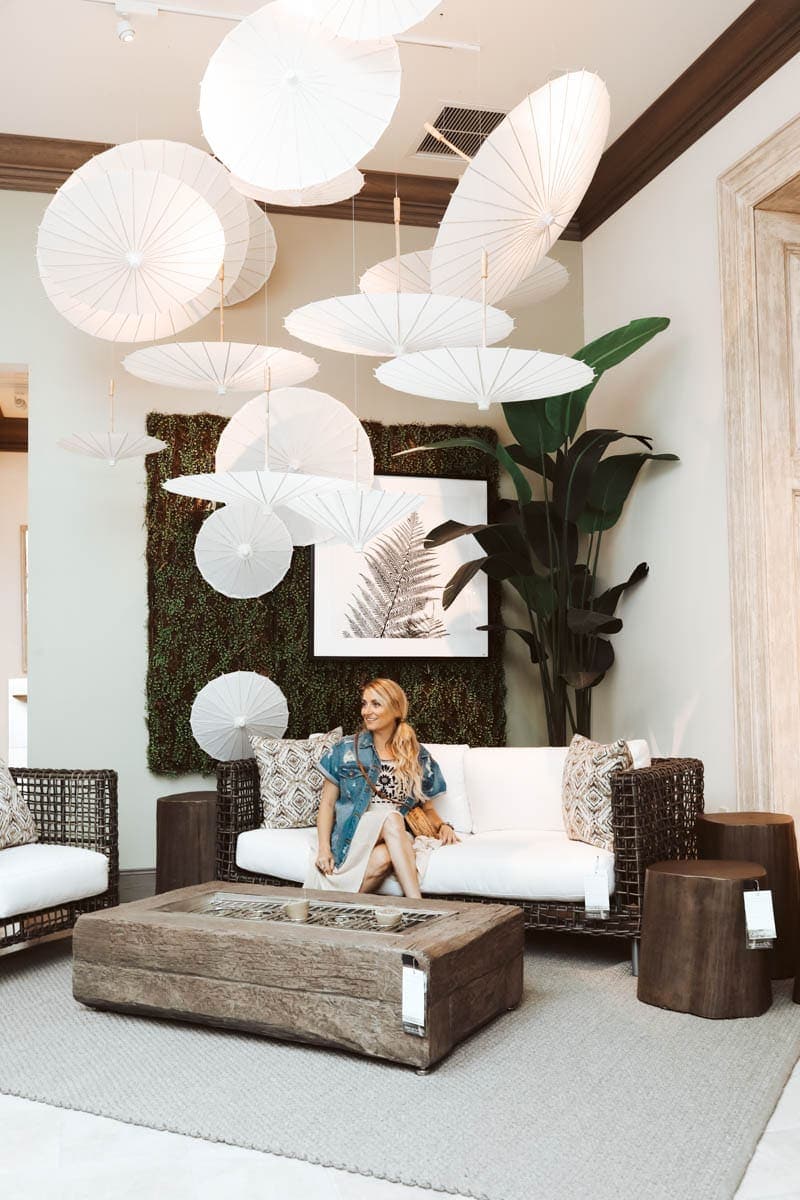 A Sneak Peek At My Living Room Selections
For my living room, the design team did a virtual overview of my space and we filled it with the pieces I loved. The team even added things I didn't think of, like curtains by the fireplace and an overhead lamp. The process was seamless, and is now being offered at 20+ locations. Here are some of the coastal materials we chose for our space.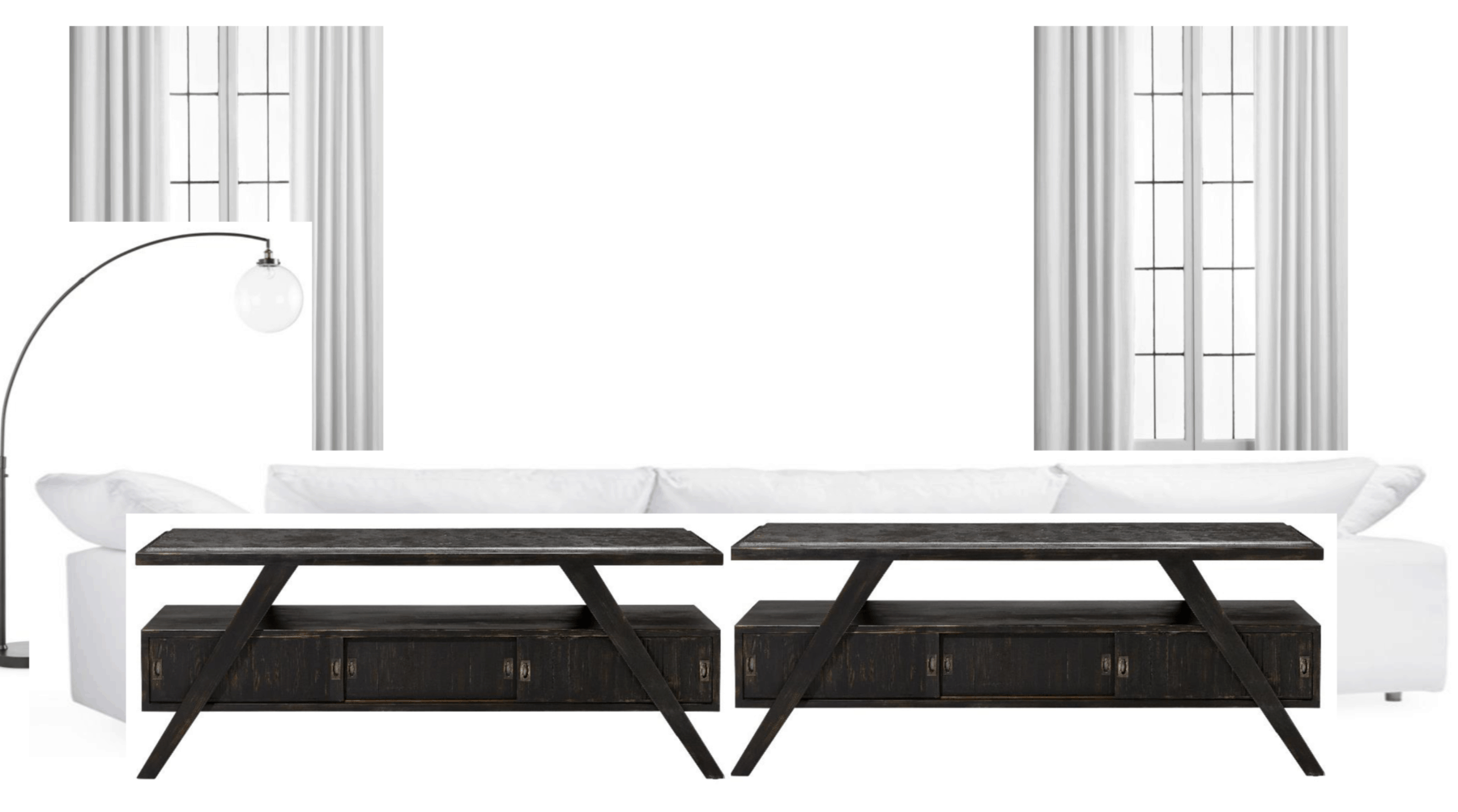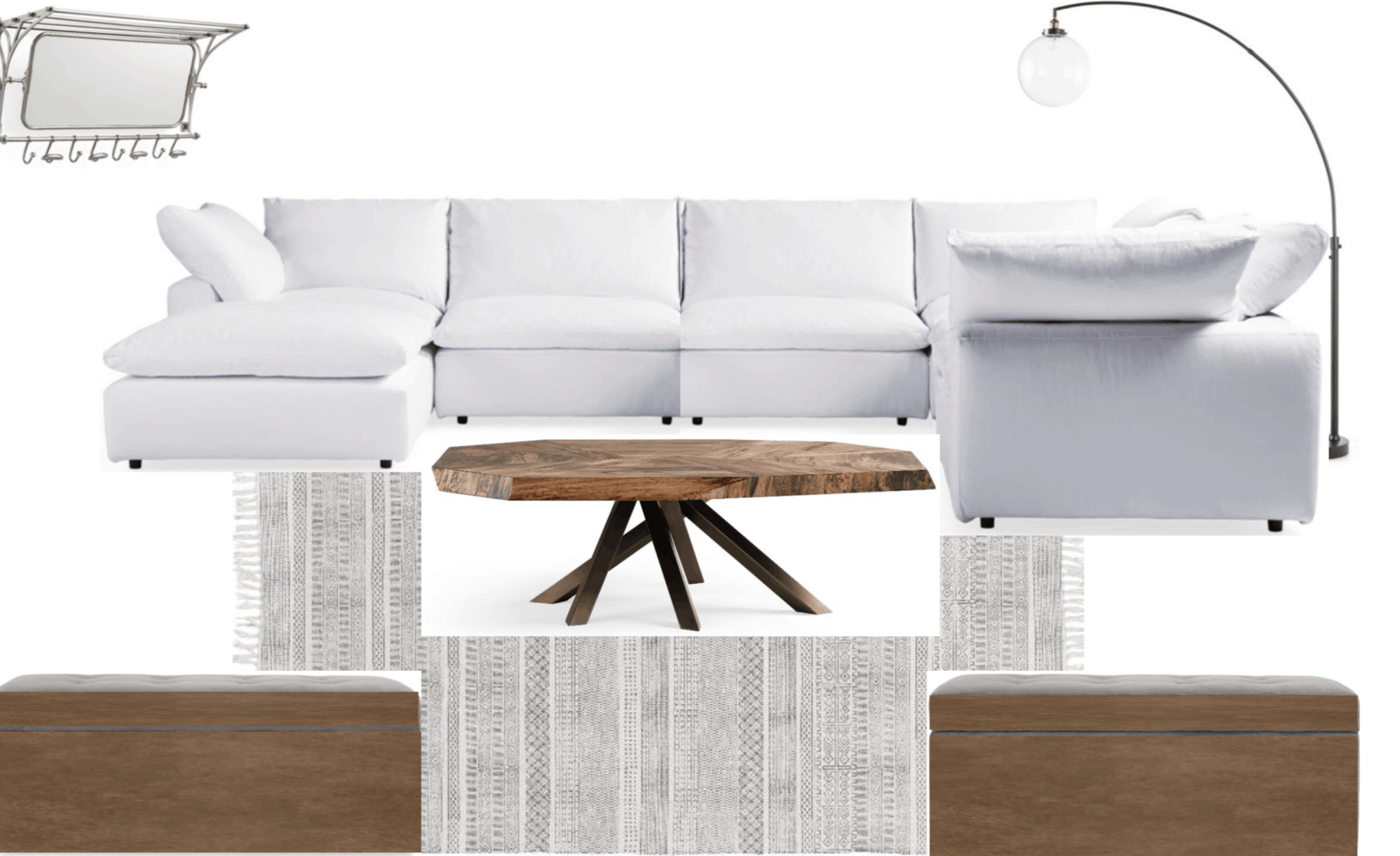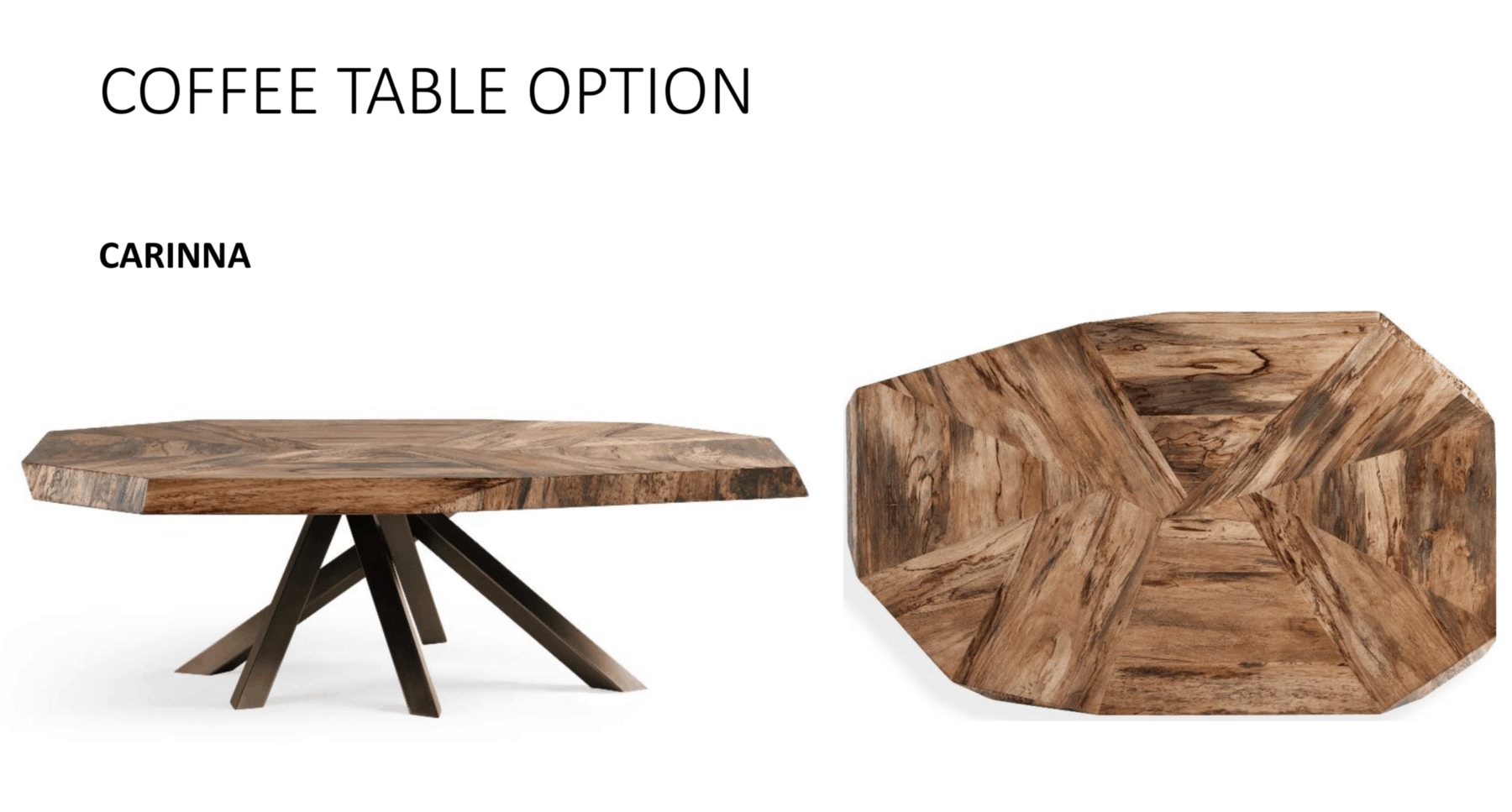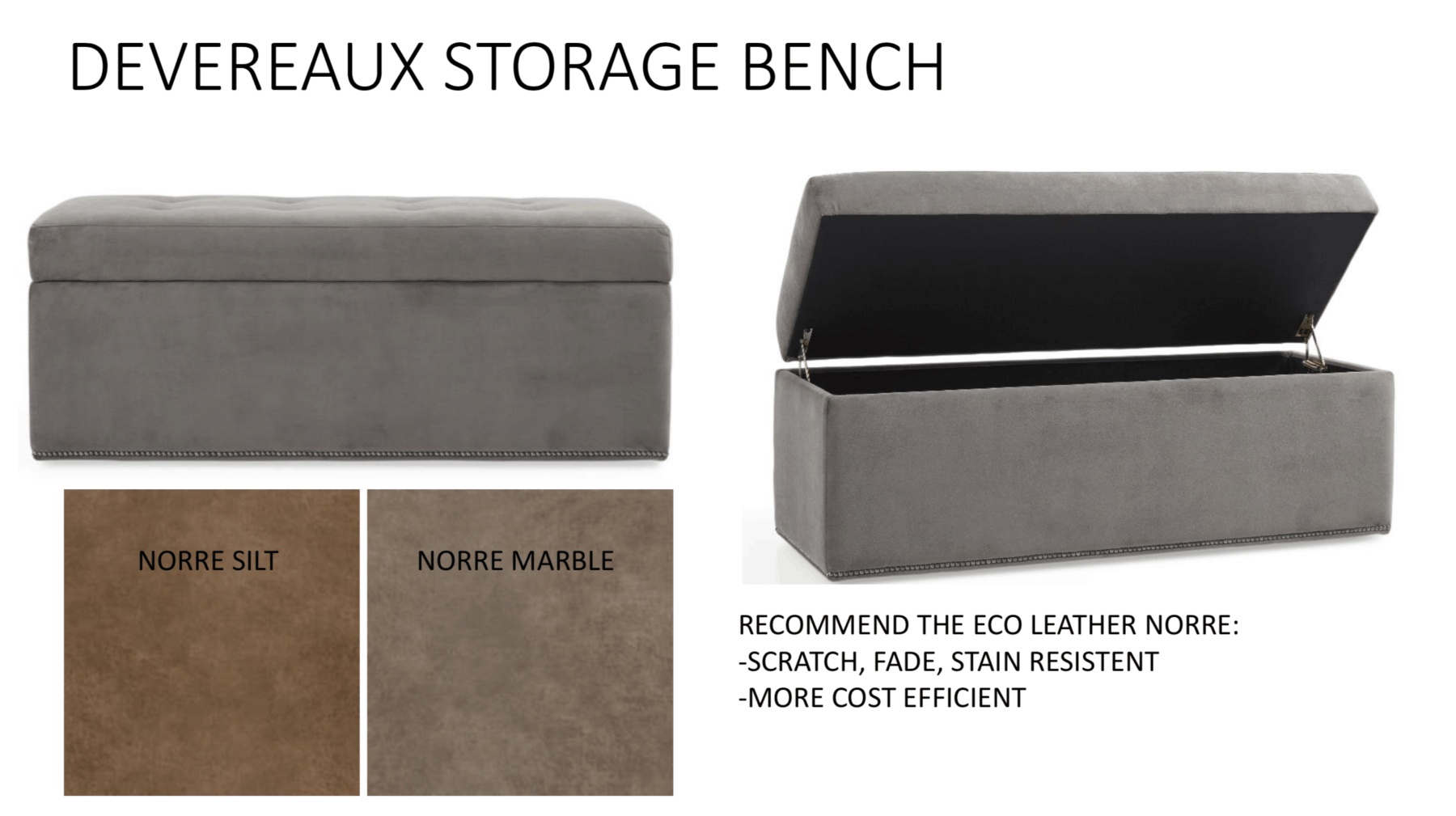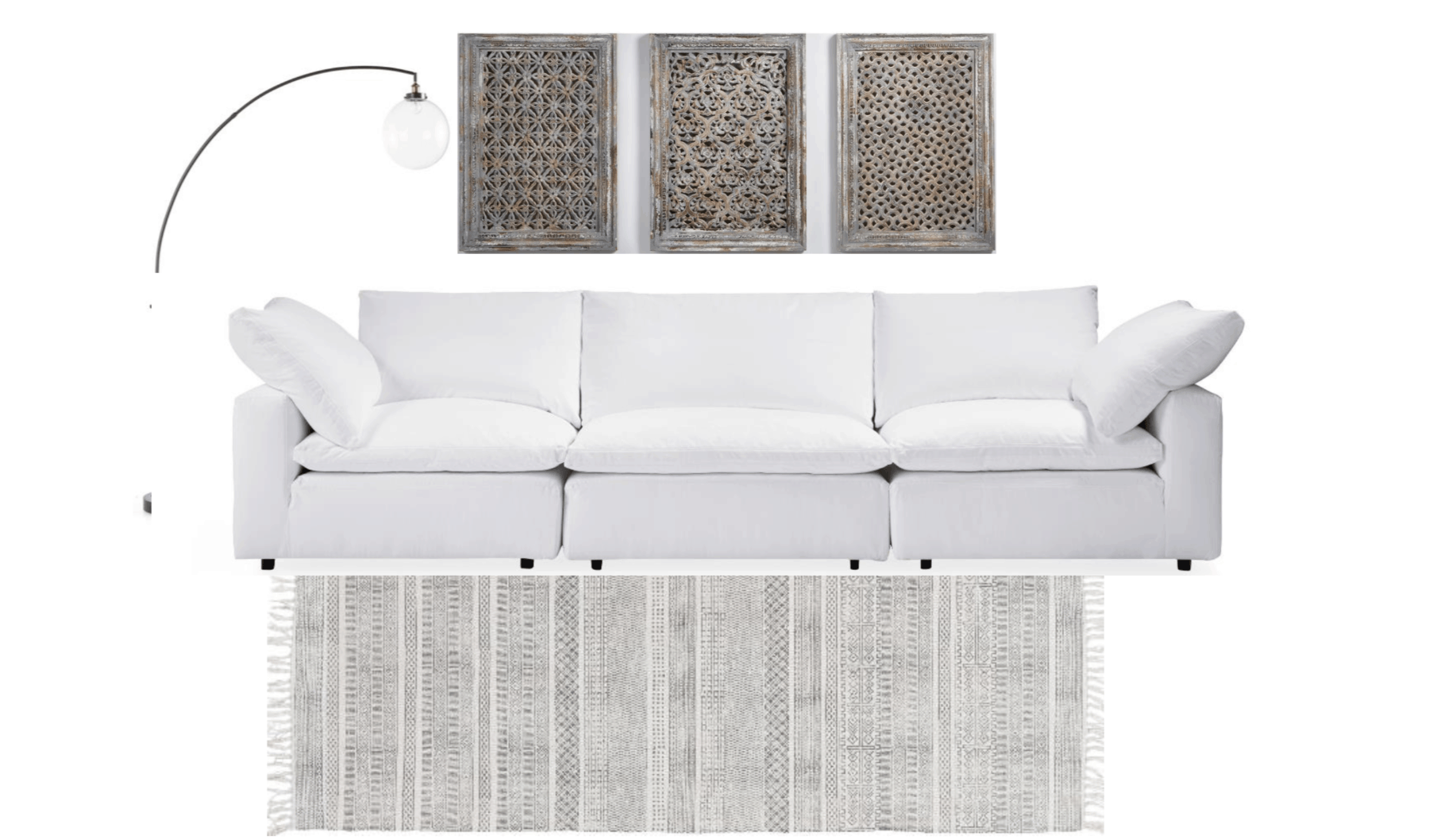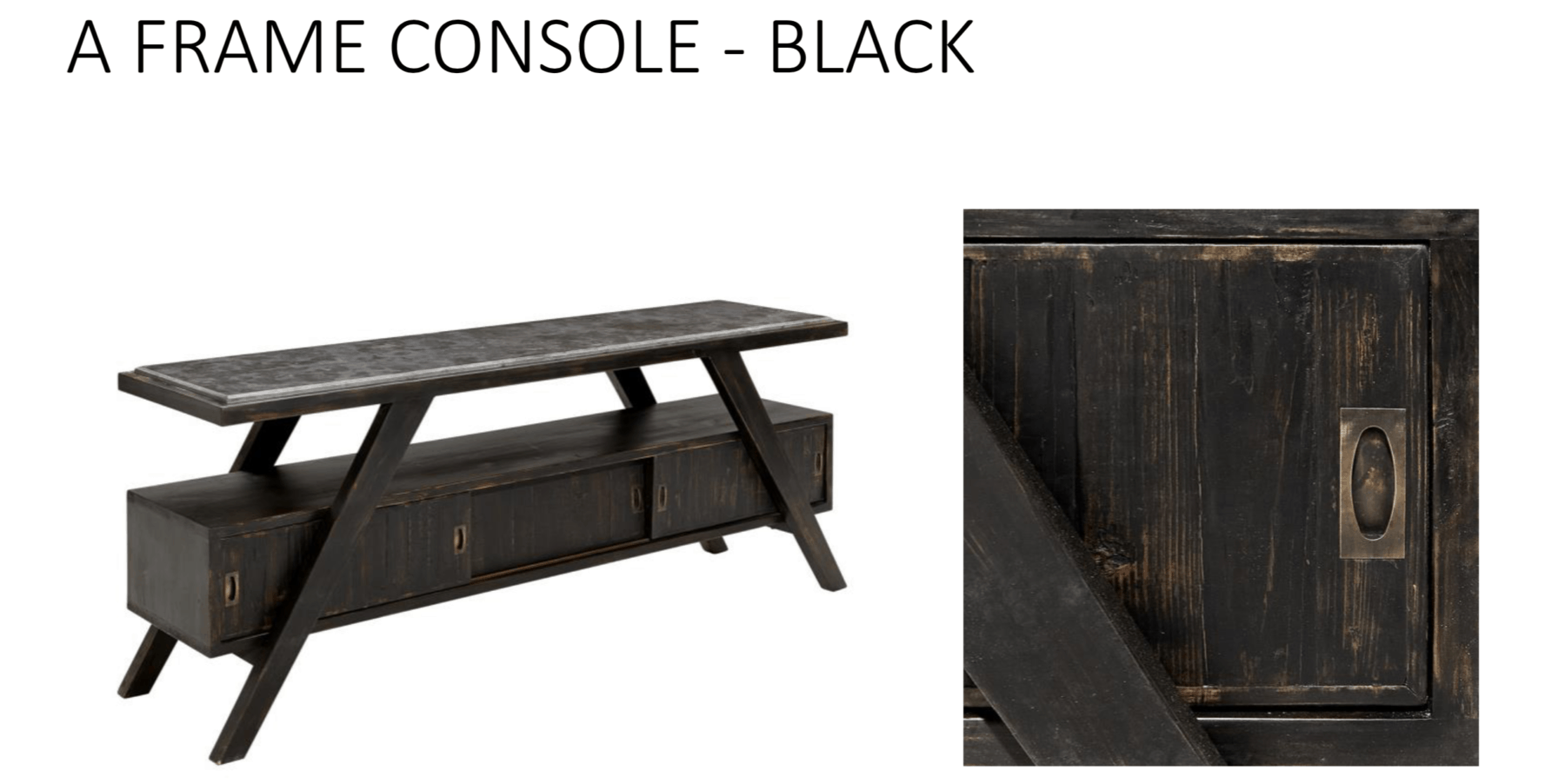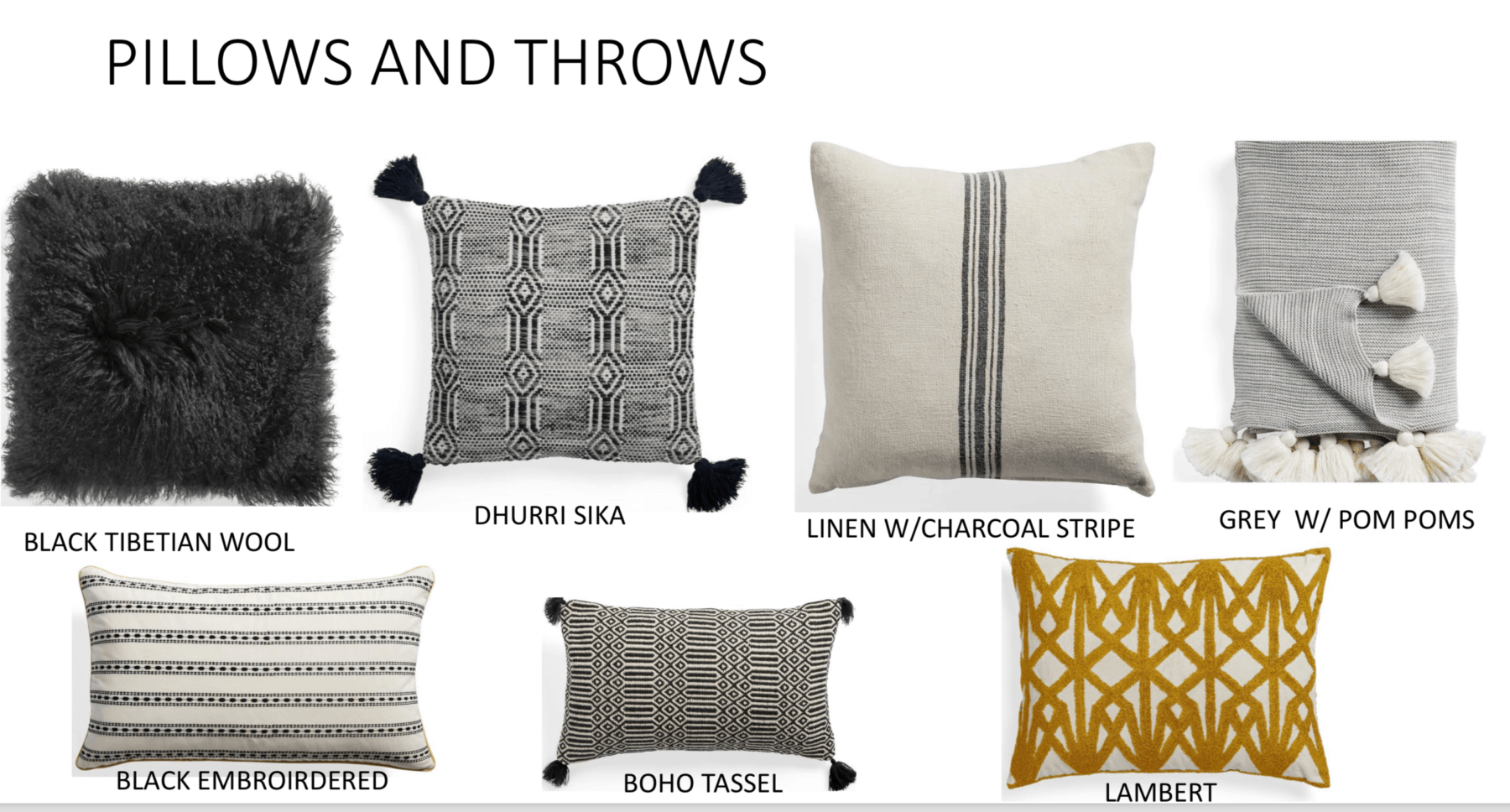 To see a more up close and personal look at my items click the links below:
Giving Back
Arhaus has partnered with the Global Dental Relief to change the lives of children around the world. John Reed, the cofounder of Arhaus fell in love with the mission and work Global Dental Relief and has been devoted to its efforts ever since. As a wife to a dentist, I couldn't be more proud to learn about this. You can learn more or sign up as a volunteer at globaldentalrelief.org. Arhaus is currently having a storewide sale with a savings up to 40%. Be sure to stop in one of their locations, my favorite is at Westfield UTC or you can visit their store online. I would love to hear your thoughts about my selections for my living room. I encourage you to comment below.
Tips for Parenting In Style...
Never boring, always awesome. Keep up to date with the latest from City Girl Gone Mom.