This Post Is Sponsored By My Brand Partner, Arhaus! As Always, All Opinions Are My Own! Thank you for supporting CityGirlGoneMom!
In case you missed it, my kids rule my world. Somewhere along the way Dani took the backseat and let her kids run the show. As parents, we always talk about how we'd give our kids anything, or do anything for them. Jackson wants Chipotle for dinner? Done. Roman wants to take over my dining table with building blocks? You got it. Dylan and Brody want a dance studio in the house? This mama made it happen.
Maybe I wasn't supposed to take the whole "give them everything" literally, but when your kids are as passionate as mine, it's impossible to say no. For Dylan and Brody, dance isn't just a hobby, it feeds their souls.
Every single day they dance. In the house, out in the yard, in the aisles at the grocery store—there's not one place their pirouettes and arabesques haven't touched. So when it came time to transform our upstairs space into a mini dance studio, I knew we had to get it right. So I partnered with Arhaus to virtually design the space with Arhaus Interior Designers.
---
Dancers are known to be disciplined, focused, and high achievers who tend to be successful students and hard workers.
---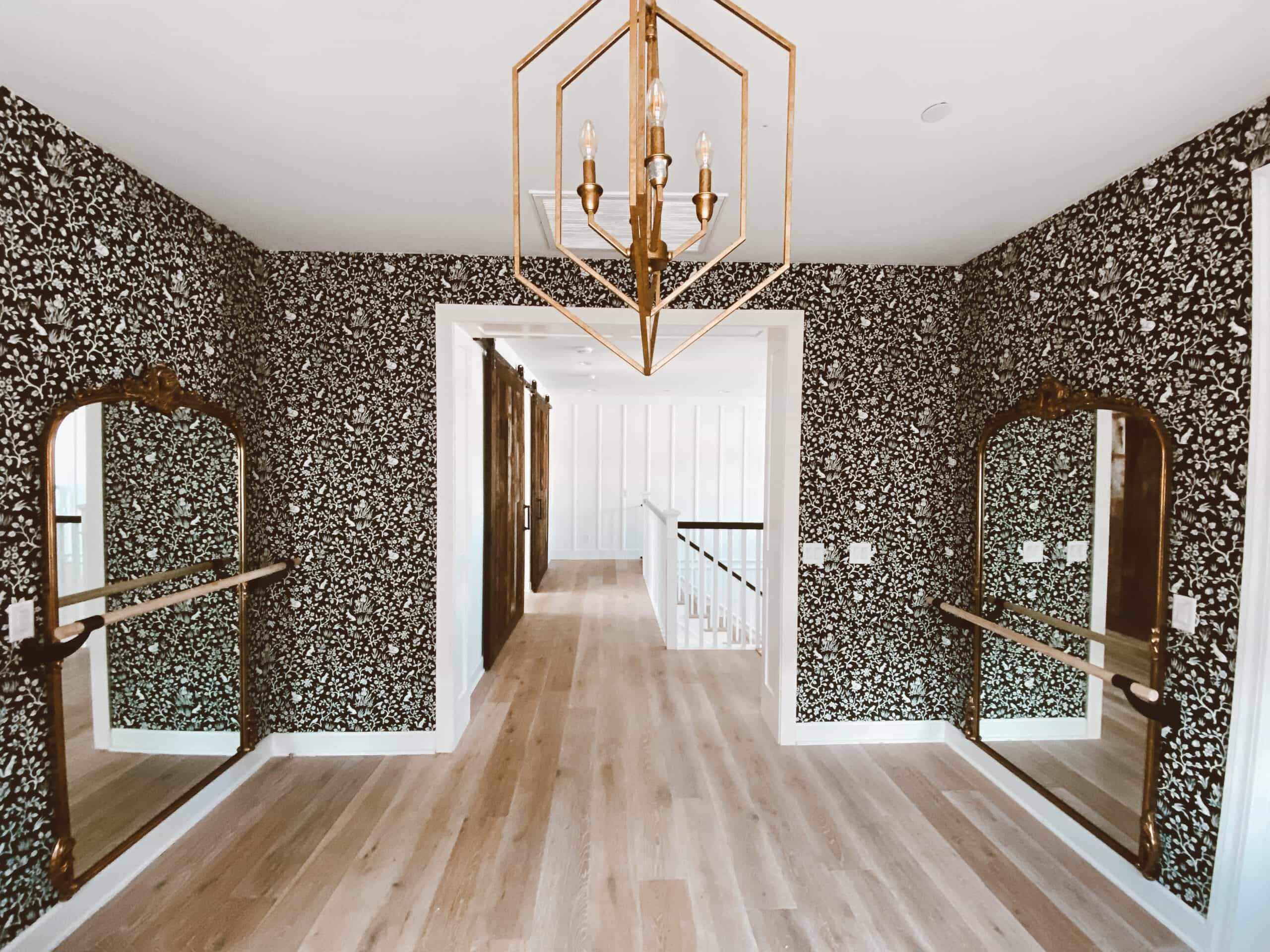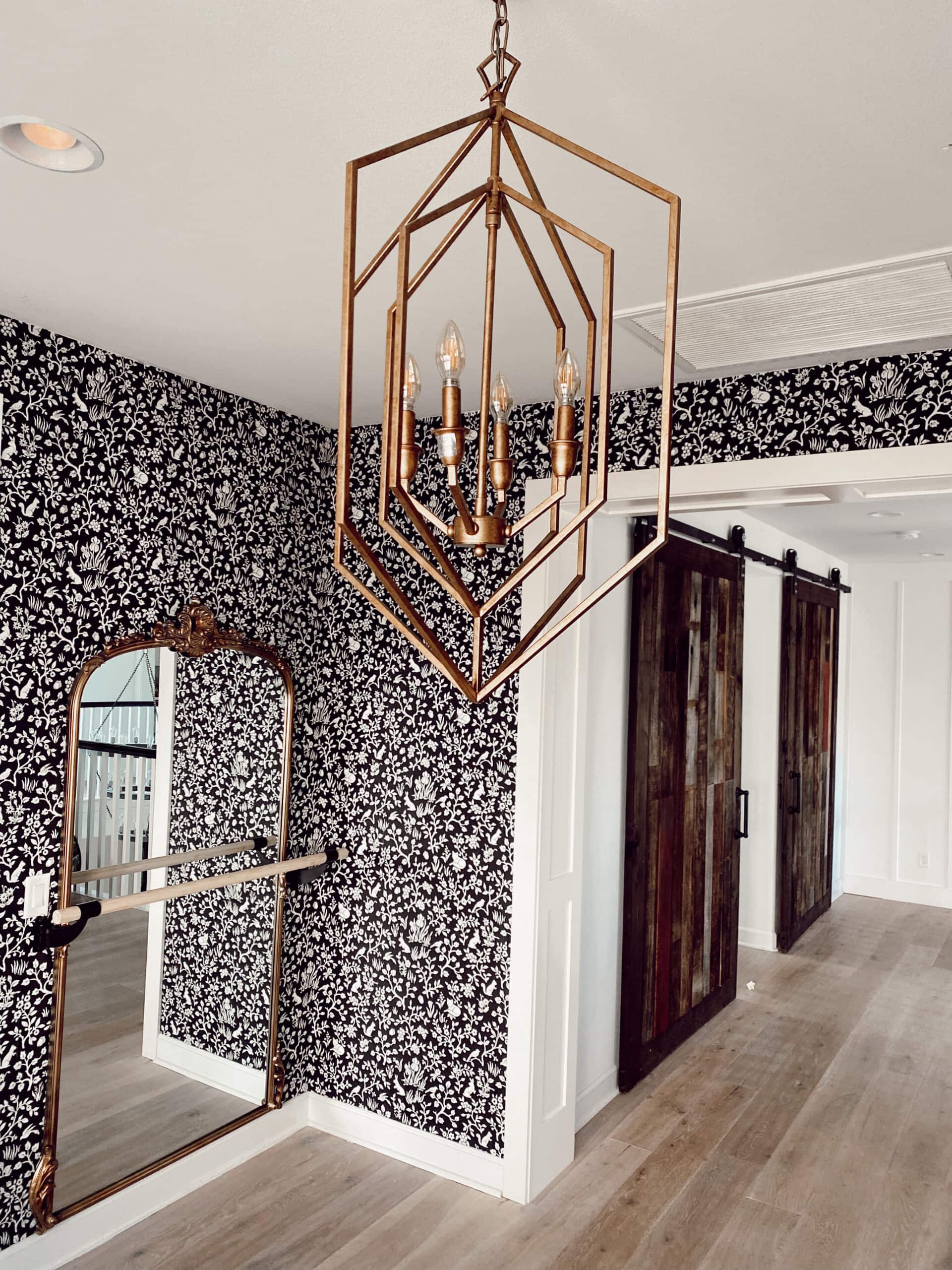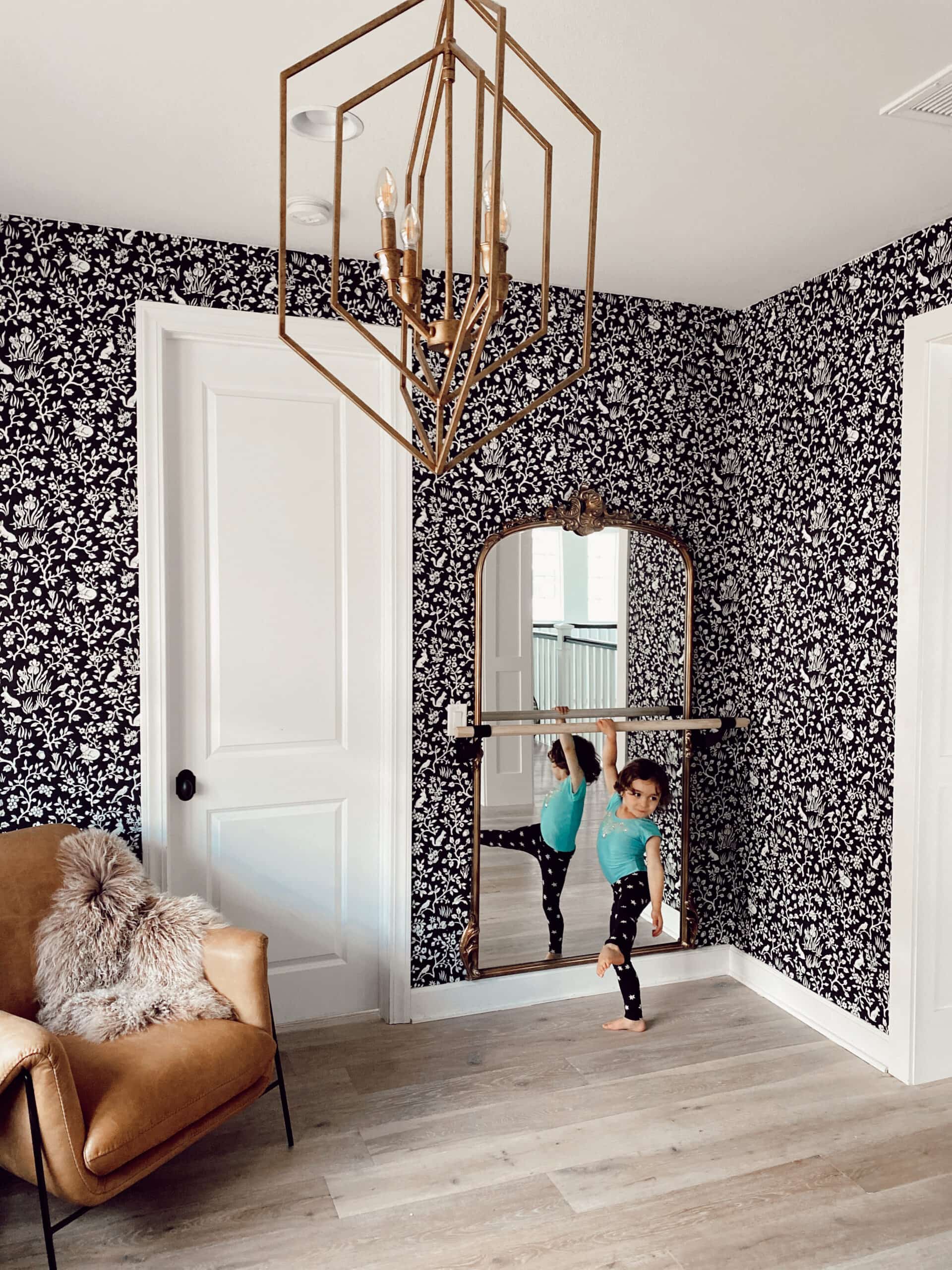 Making a Gender-Neutral Space
Though these two tiny dancers are related, they bring two unique perspectives and personalities to the movement. Beyond just being two different genders, their styles are so unique.
Brody loves ballet, Dylan can get down in hip-hop like no one else. With the design, I knew I had to make a gender-neutral dance studio. Thanks to the team at Arhaus, we were able to dream up a space that functioned for both of my dancers.

---
Research proves that dancing reduces stress and tension for the mind and body. Studies by the National Heart, Lung, and Blood Institute have shown that dancing also prevents heart disease in particular.
---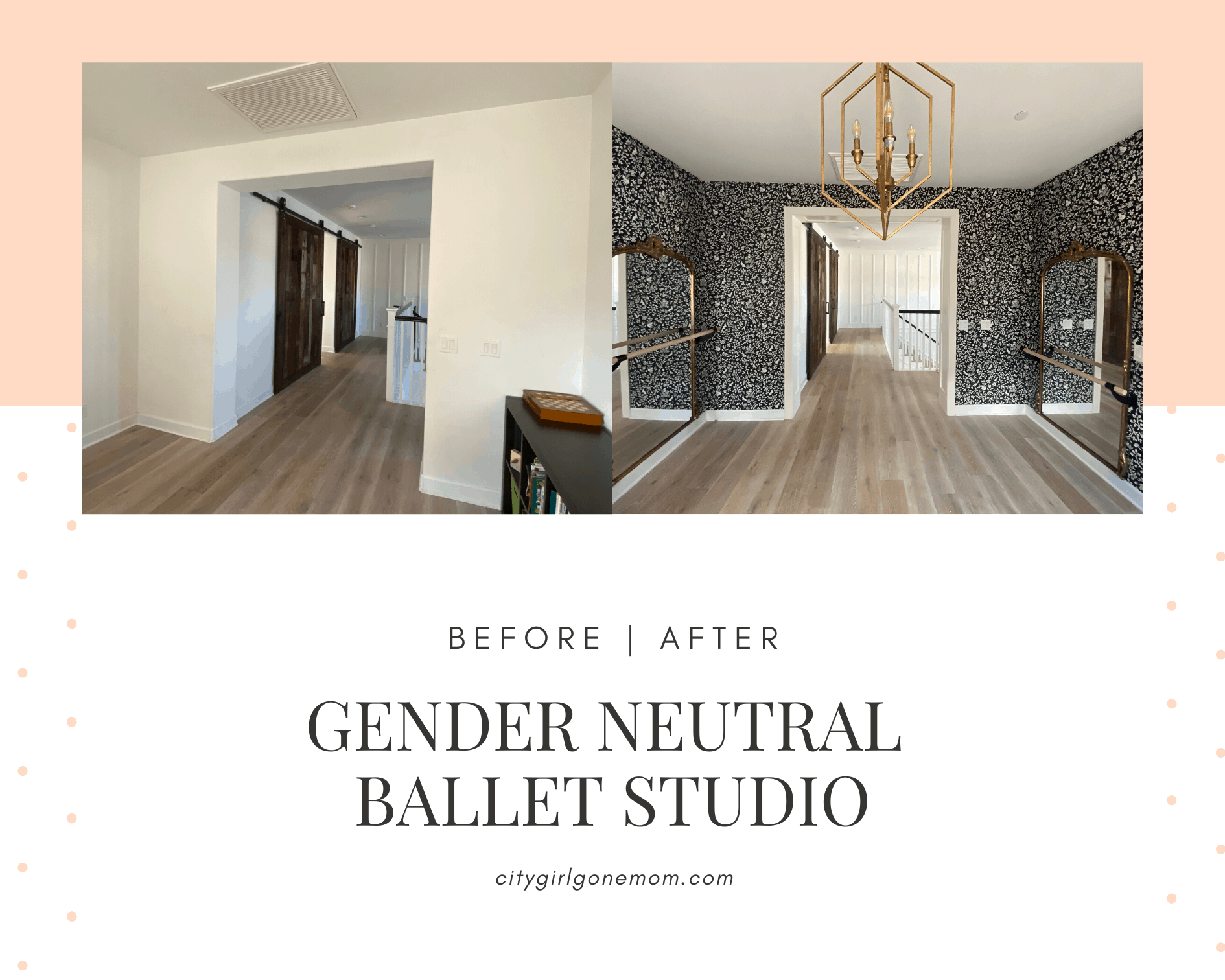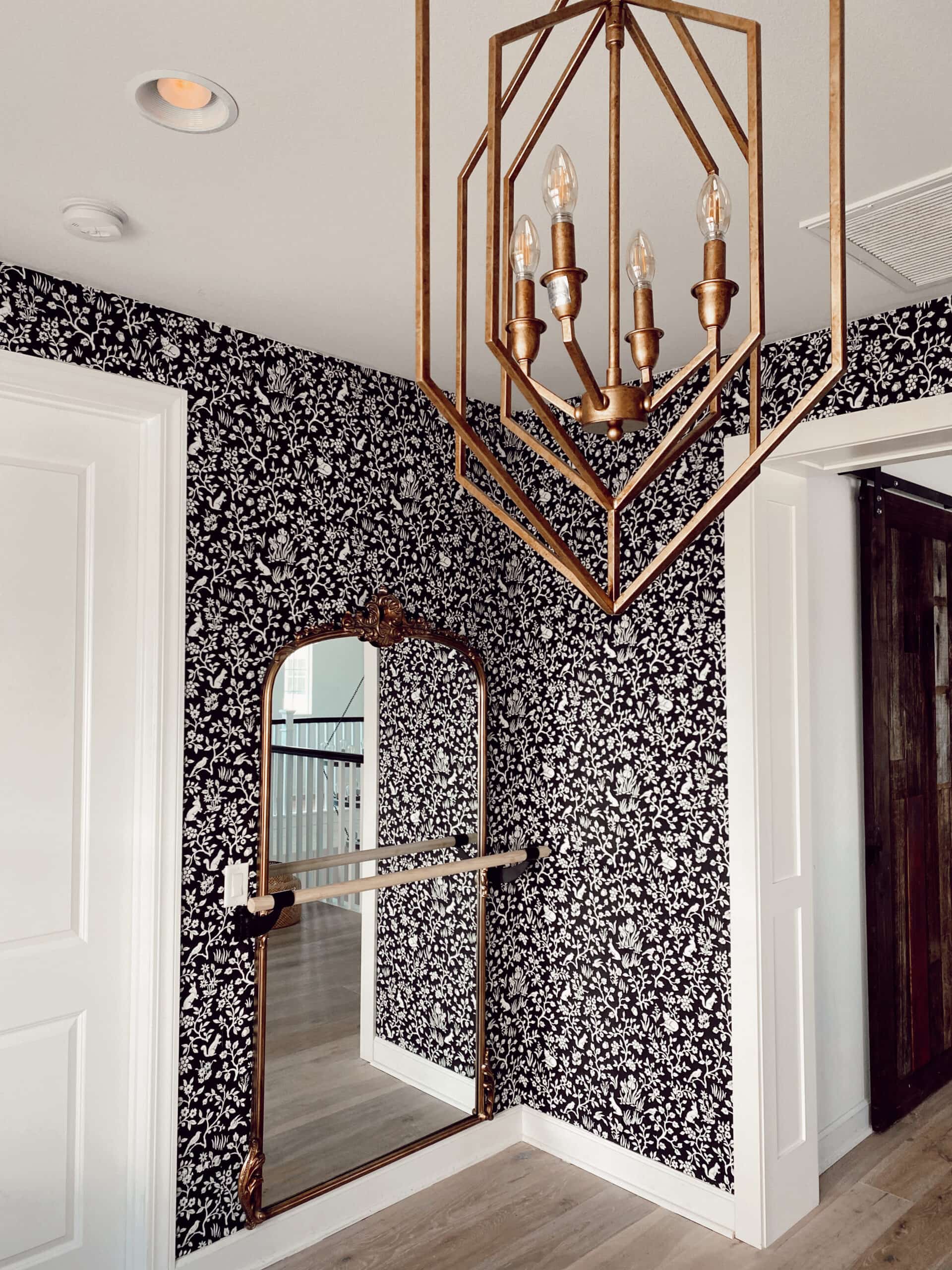 Start With the Walls
How can you not fall in love with that black and white floral wallpaper? I knew it was the perfect fit because it's eye-catching, dramatic, and interesting without being too much for the space.
Arhaus' Woodlands Wallpaper is monochromatic, so it works in any room, but the pattern makes it whimsical and great for a kid's space. Plus, I don't need to layer additional art in the space with such a graphic wallpaper.
---
Because of the high physical demand on their bodies, most professional dancers retire from dancing during their mid-30s.
---
All In the Details
For the logistics, one of the first things we did was empty the entryway. This just gave it a more professional, finished look in my opinion— the perfect clean slate to start on. We also opted for no crown molding on top to keep the ceilings feeling tall and "endless."
When it was time to call in the construction crew, we had them mount the mirrors and barres behind sheetrock for extra reinforcement (Brody gives it his all, people).
For a little extra glam, Arhaus nailed it with gold Amelie mirrors. They're such a fun take on ballet mirrors and have so much more character than flat, basic wall mirrors. The brass pops on the black and white wallpaper and matches the rest of the brass pieces in the room and my home. We doubled up and added two to the studio to make the space feel bigger, and give each of the kids their own individual practice areas.

---
The world record for the longest conga dance line was set by 119,986 people in Miami in 1988.
---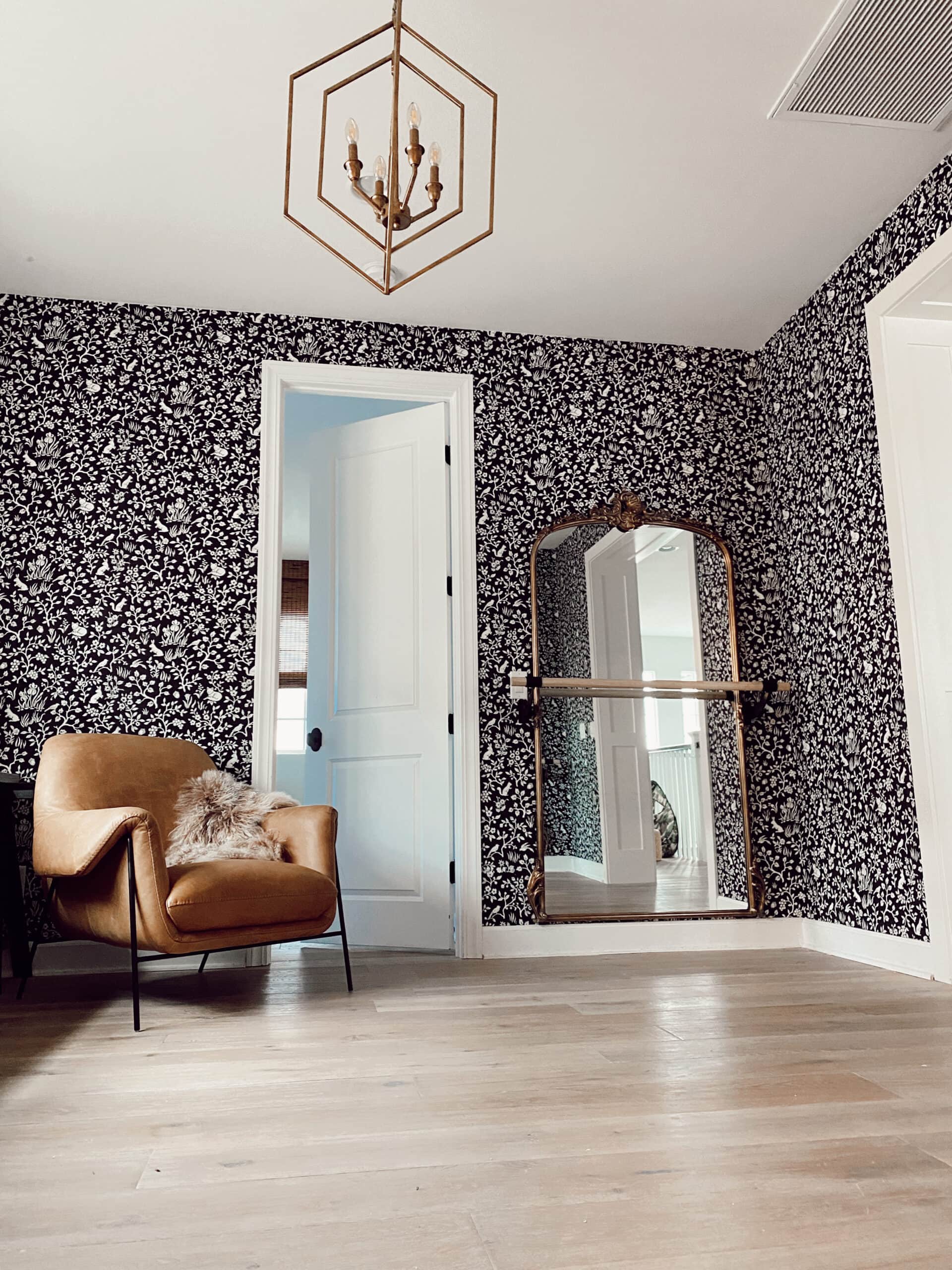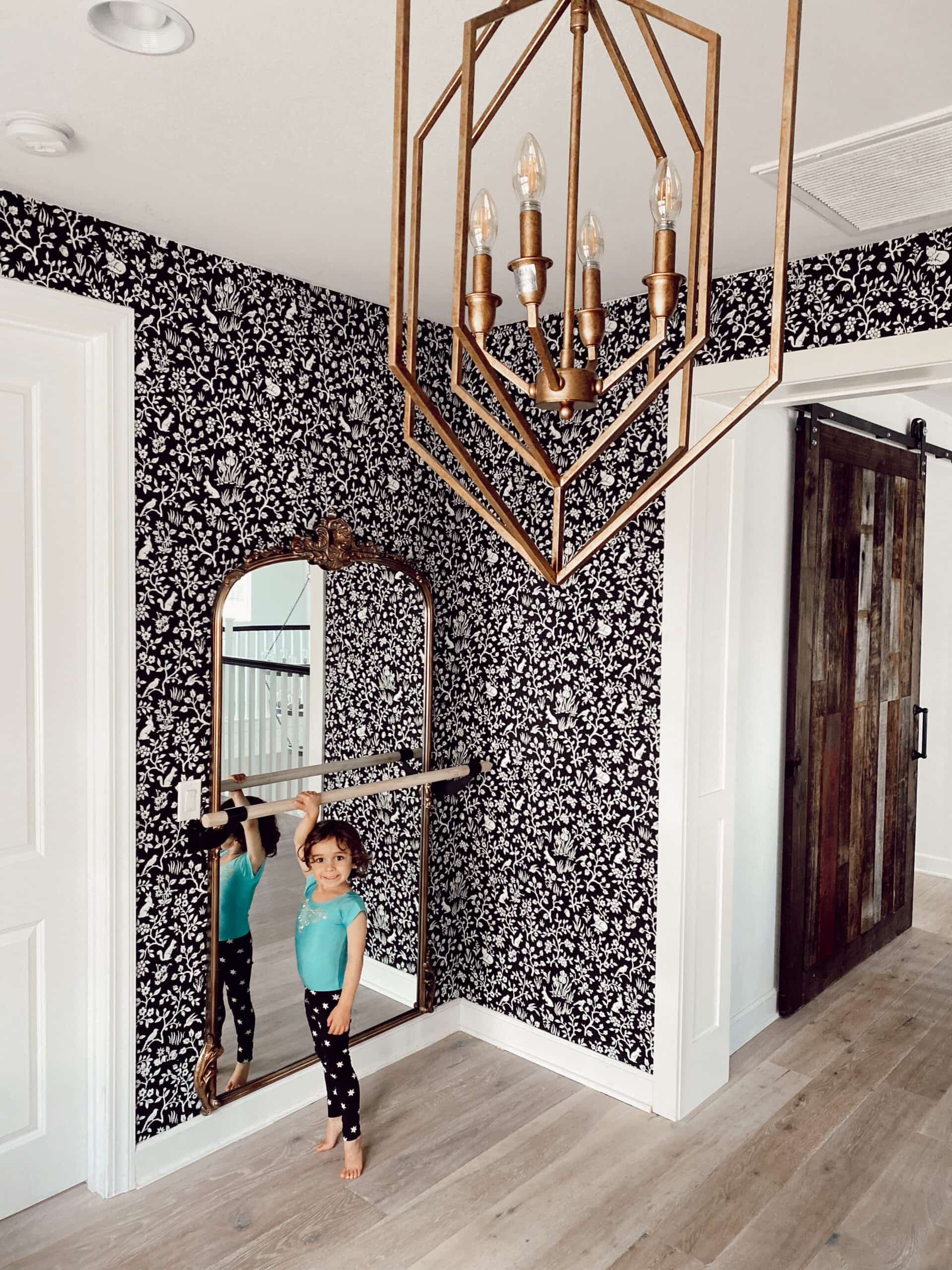 Add In the Extras
Because I knew Brody and Dylan would spend so much time in their dance studio, I wanted to outfit it with extra little comforts that would make it a great space to hang out. The Arhaus Engles Leather Chair adds extra seating (for when they want me to watch their performance) and a fur throw makes it extra comfy.
The Arhaus Hemisphere Prism Chandelier in antique brass adds a bright light focal feature. (My kids love a spotlight.) The brass matches well with the Amelie mirrors and gives the whole studio a sleek, modern feel.
---
The dance world is full of superstitions. By saying "break a leg" before a show, people are saying the exact opposite of what they hope will happen on stage.
---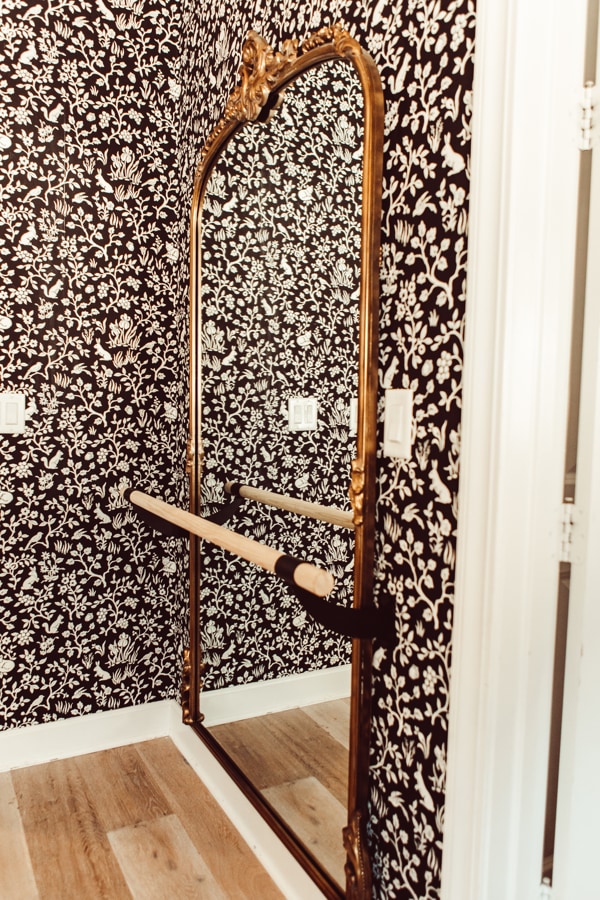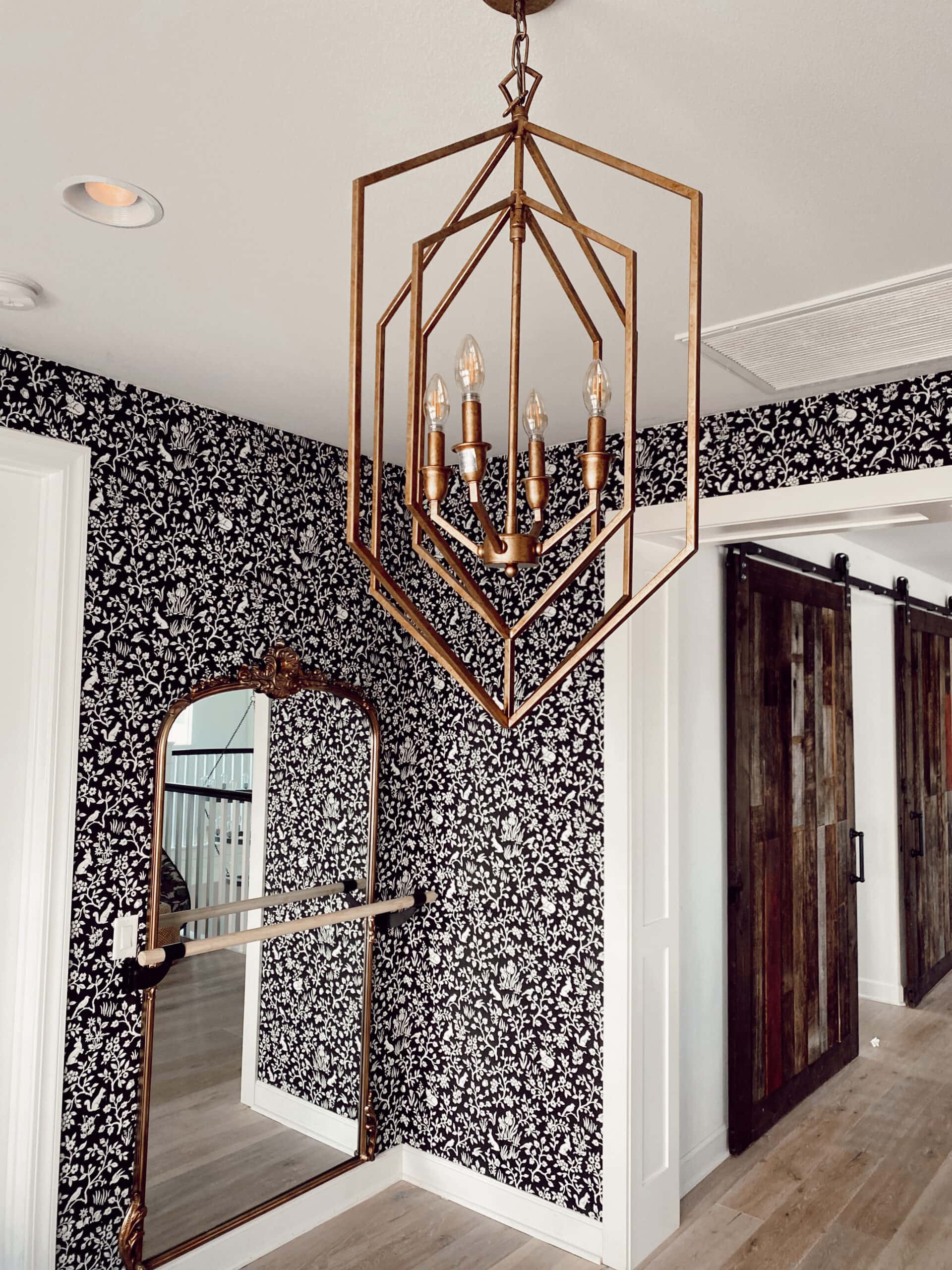 Making Memories
Now, each kid has their own corner to practice, but there's enough room to also dance together, which was so important for me to include. These kids love dancing together, making up routines, and practicing lifts.
It's already been so rewarding to watch them settle in, use the space and develop their dance skills. I feel so fortunate to be able to provide this space for them! If your little dance stars need an upgraded space, Arhaus can help design a space for you by email, phone, or video and can have a designer help you put it all together for free.
---
The first archeological proof of dance comes from 9,000-year-old cave paintings in India.
---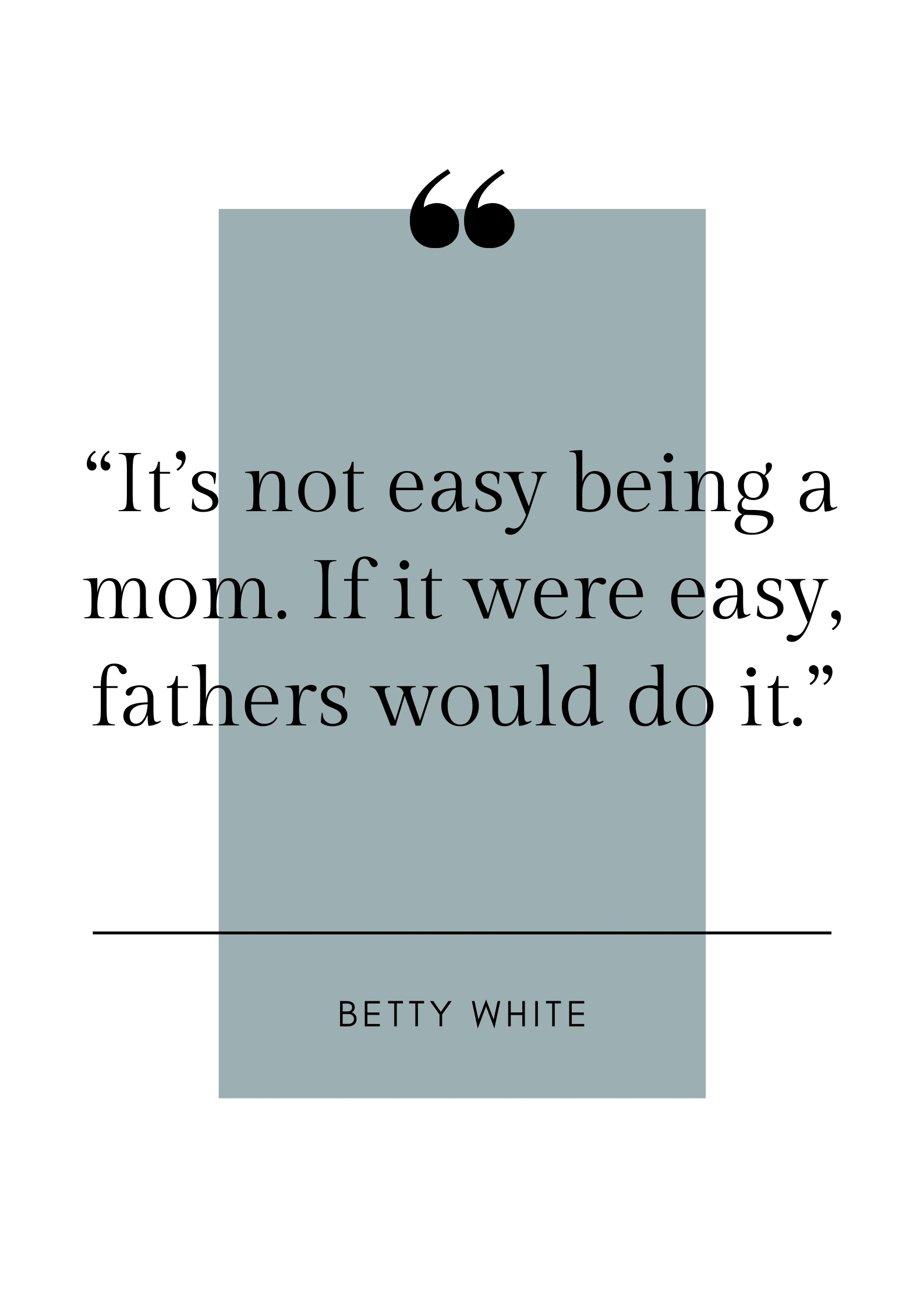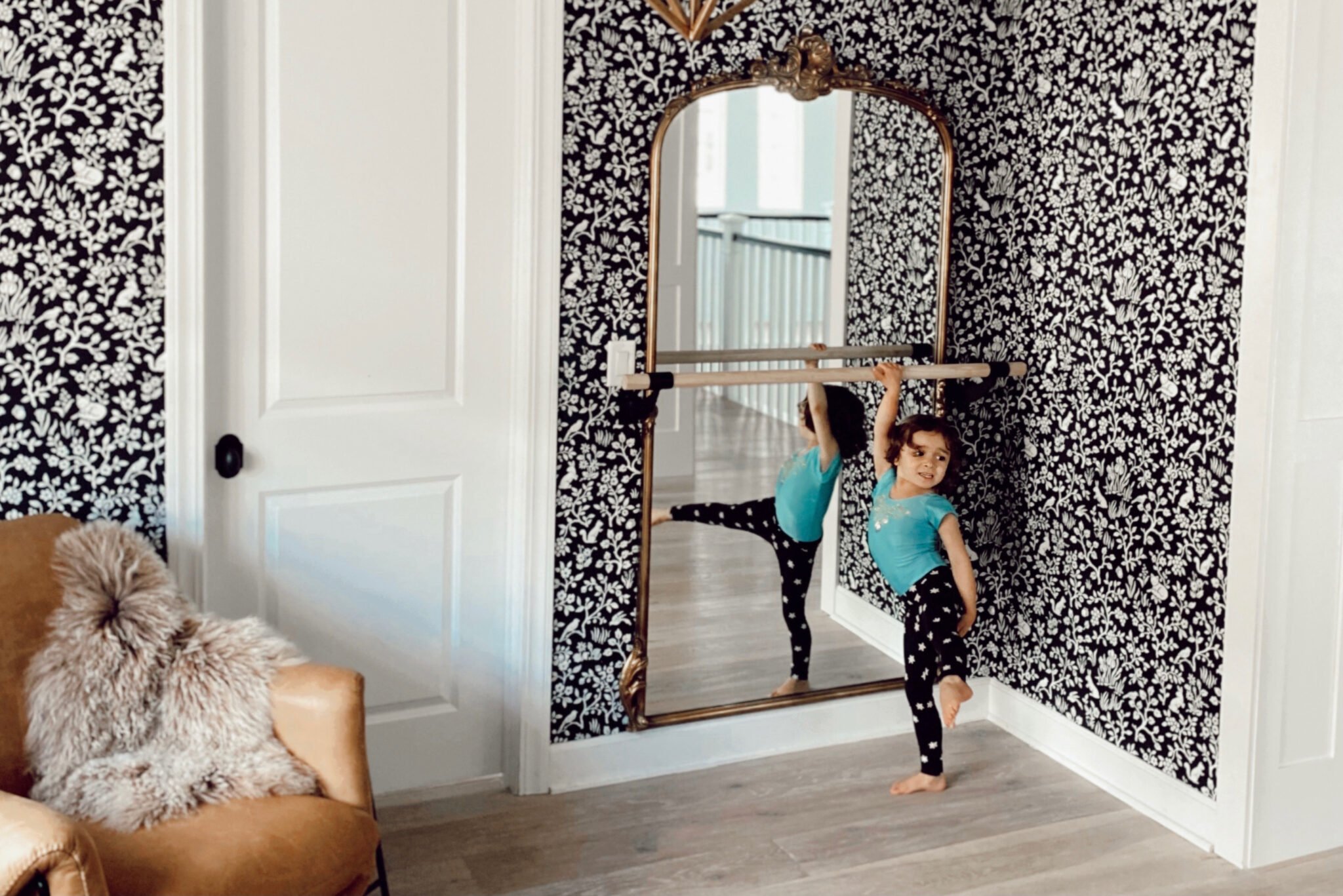 Tips for Parenting In Style...
Never boring, always awesome. Keep up to date with the latest from City Girl Gone Mom.