15 Farmhouse Kitchen Tables to Make Your House a Home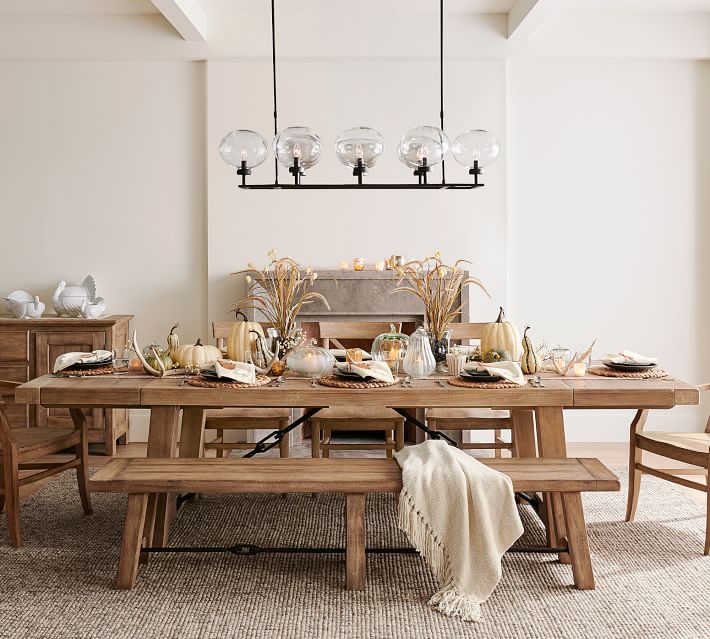 15 Farmhouse Kitchen Tables to Make Your House a Home
Home is where the heart is. And for so many, the heart of the home is centered around the dinner table. A place to gather, reconnect and engage in meaningful conversation over a home-cooked meal. For such an event, only the best farmhouse kitchen table will do. Because we know you only want the best for your family. (And decor!) If you're looking for the perfect dining table for your dreamy farmhouse interiors, we've got you covered with 15 of our favorites!
---
The word "dinner" comes from the Old French word "disnar," which in fact means "breakfast."
---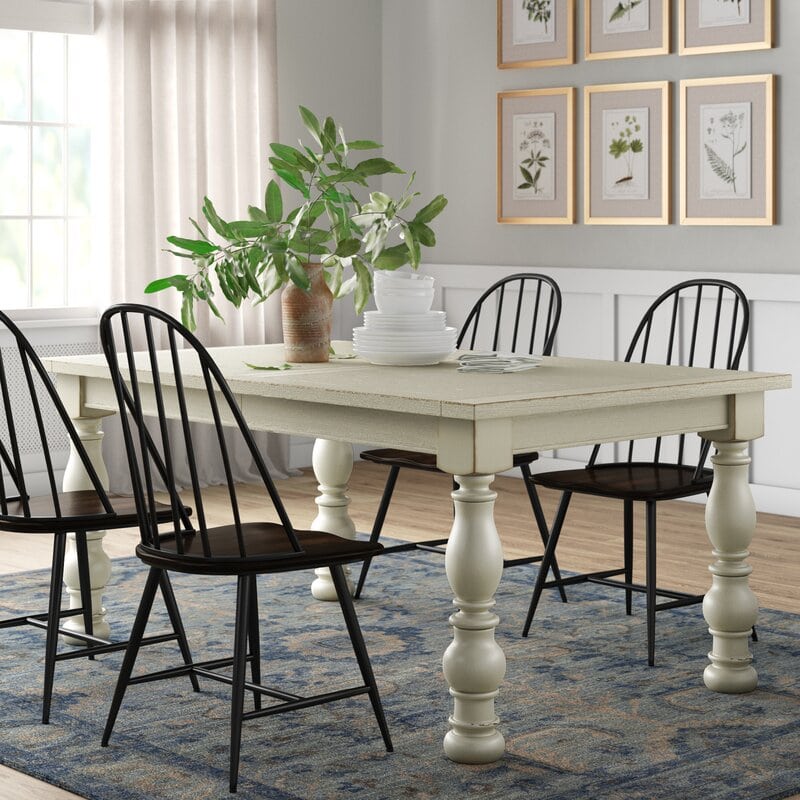 Astere Dining Table
The country charm is all over this dining table from Birch Lane. Crafted from solid poplar wood with a whitewash finish, the Astere dining table has an effortless, antique style that makes it the perfect gathering spot.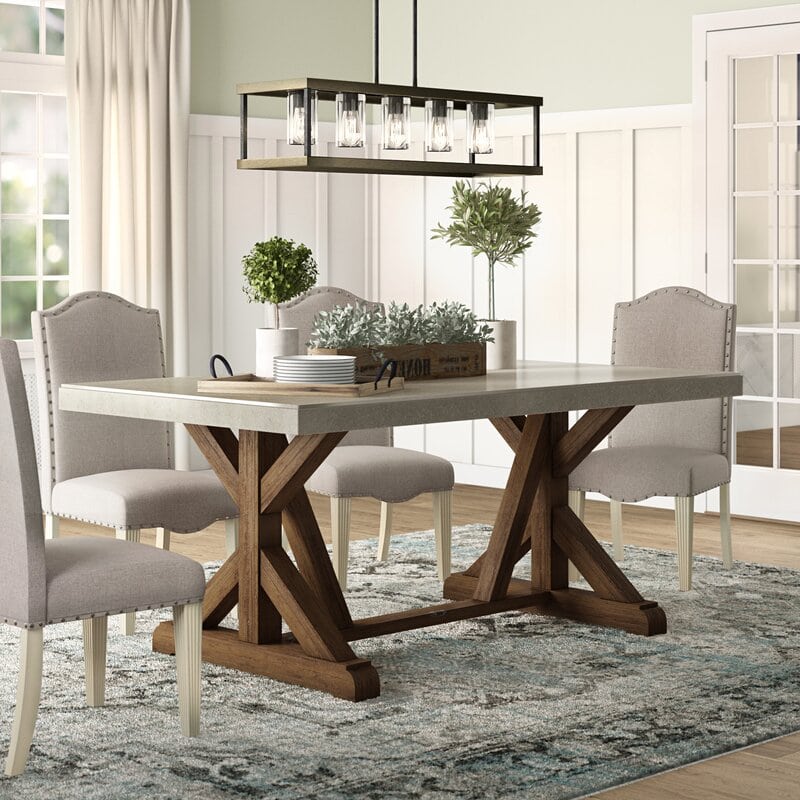 Wydmire Dining Table
Invite a little rustic character into your home with Birch Lane's farmhouse Wydmire dining table. This table impresses with a classic, comfortable lived-in look with a traditional base and a modern concrete surface.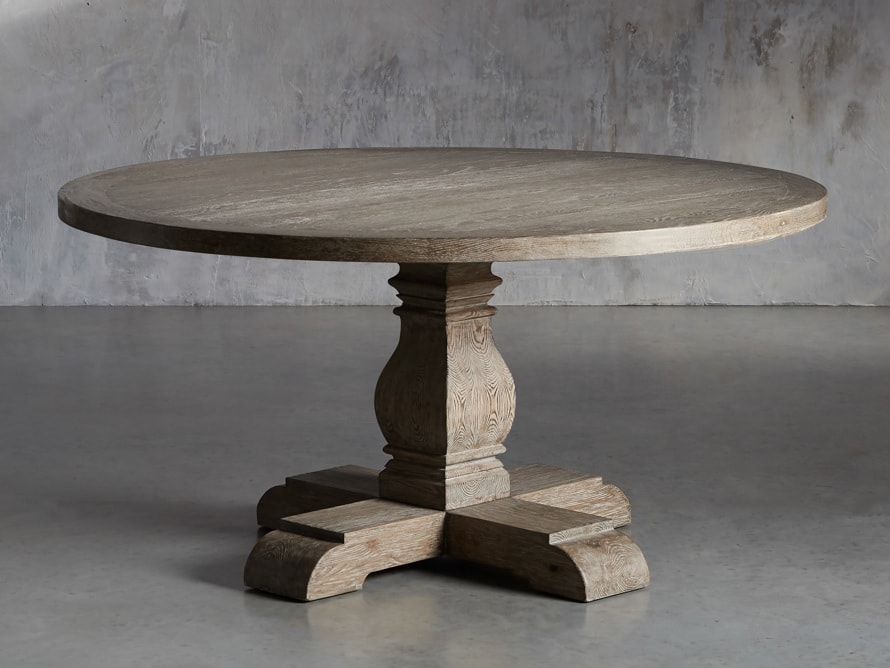 Kensington Dining Table
This statement-maker table from Arhaus tells a story all its own, built with sustainably-sourced oak veneers and Finnish pine. And because of its round shape, you and your loved ones can gather around the table and make more memories together.
Mihaela Dining Table
A table that exudes effortless beauty, the Miahela dining table is a must for anyone looking for a little history to add to their home. Inspired by the crimson stains of red wine barrels, the table is made from Romanian oak, hand-cut from the artisan's local mountains.
---
Dinner and supper are generally synonymous when referring to a meal in the evening. However, dinner is considered by some to be a somewhat more formal word.
---
Wilhelm Marble Table
The Wilhelm marble table from Arhaus is a work of art in its own right. Made with a smart combination of solid oak tabletops, fir bases, and white marble inlays, the table is a grand statement made for a grand home (especially since it comes with breadboard extensions!).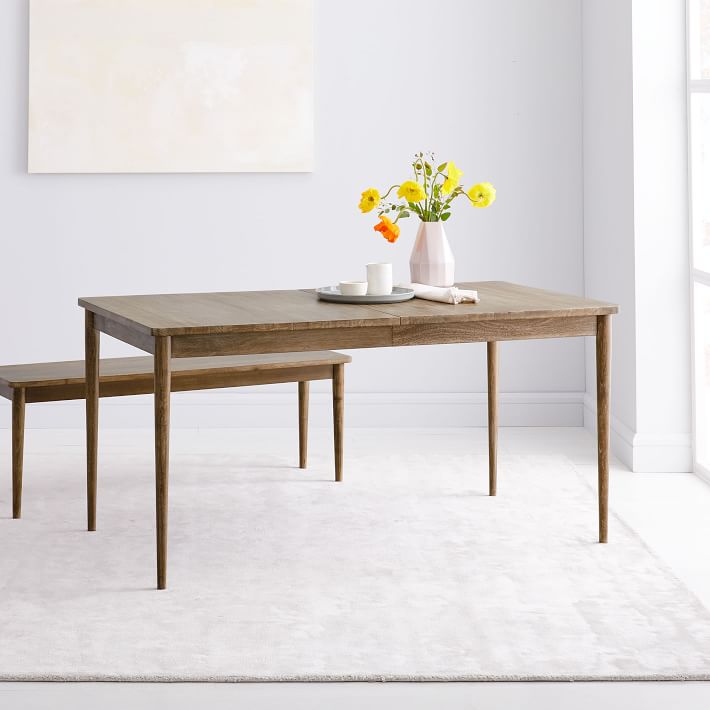 Modern Farmhouse Table
Simplicity is what makes this modern farmhouse table from West Elm shine. With its sleek and classic design, you'll be able to style it to fit the rest of your farmhouse interior design. Whether your home goes a modern or traditional route, this table has a place in the center of it all.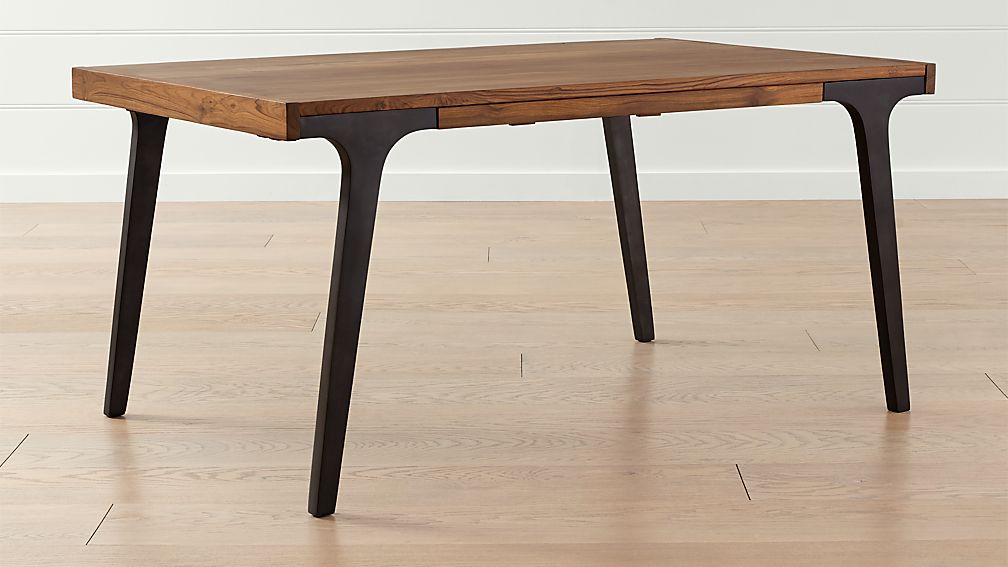 Lakin Teak Table
This mixed-material beauty from Crate & Barrel is the best balance of refined farmhouse aesthetic and modern-chic. The classic frame is topped with durable boards with a warm finish to host every kind of occasion.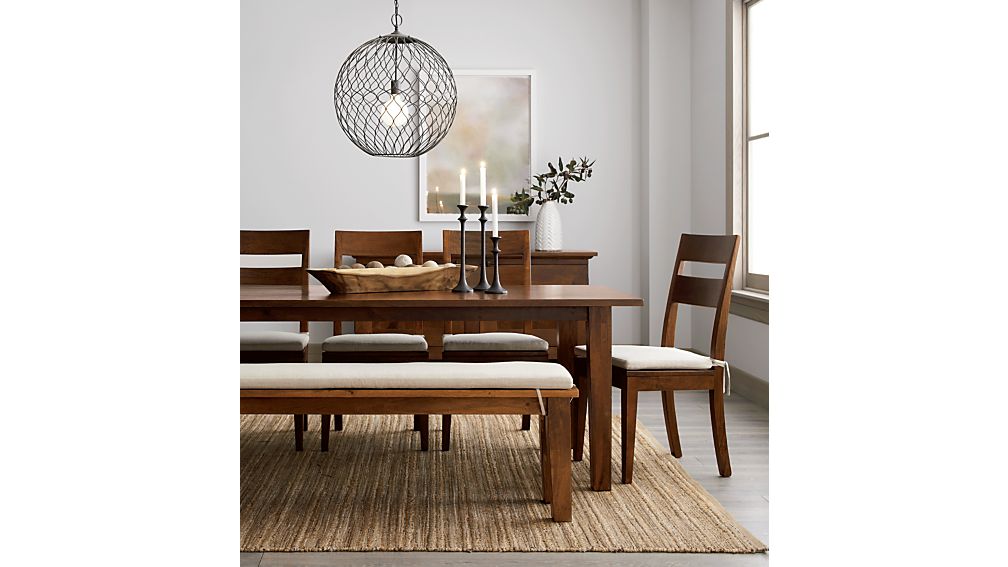 Basque Honey Table
Built to stand the test of time, this mango wood table pays homage to the eye-catching character of European style. Pair with a full set of chairs or a classic bench to tie into your modern farmhouse interior.
---
The largest silver-service dinner party took place on 17 July 2008, when 16,206 people were guests at the Alpha Kappa Alpha Sorority, Inc. Centennial Celebration Dinner in Washington DC, USA.
---
White Modern Farmhouse
We're starting a petition to make all dining tables extendable! Beyond that, this modern farmhouse table from Pottery Barn stole our hearts because of its classic white color and dreamy x-shaped base giving nods to traditional farmhouse vibes.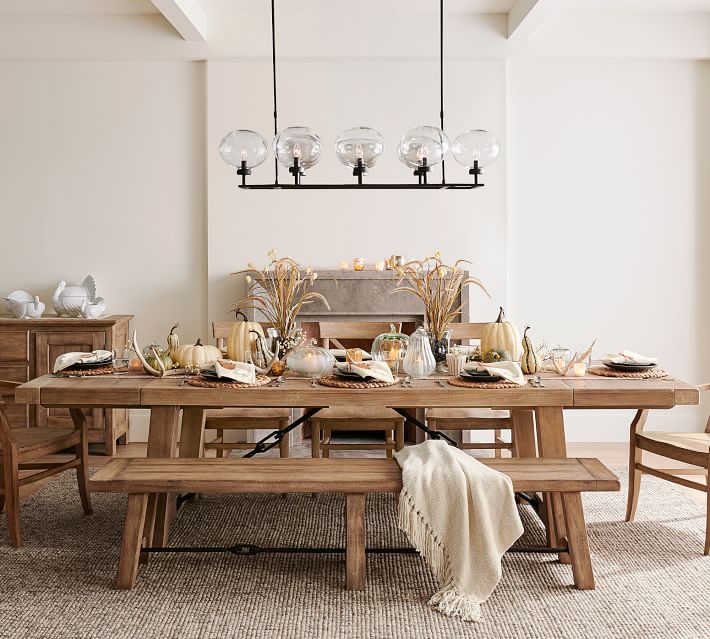 Benchwright Table
Gather round, Pottery Barn's benchwright table is a warm, welcome spot to reunite with loved ones for years to come. Inspired by the industrial details of a 20th-century work table, the dining table comes complete with unique grooves and saw marks for one-of-a-kind rustic feels.
---
Dinners in the evening became more common in the 1700s, due to developments in work practices, lighting, financial status, and cultural changes.
---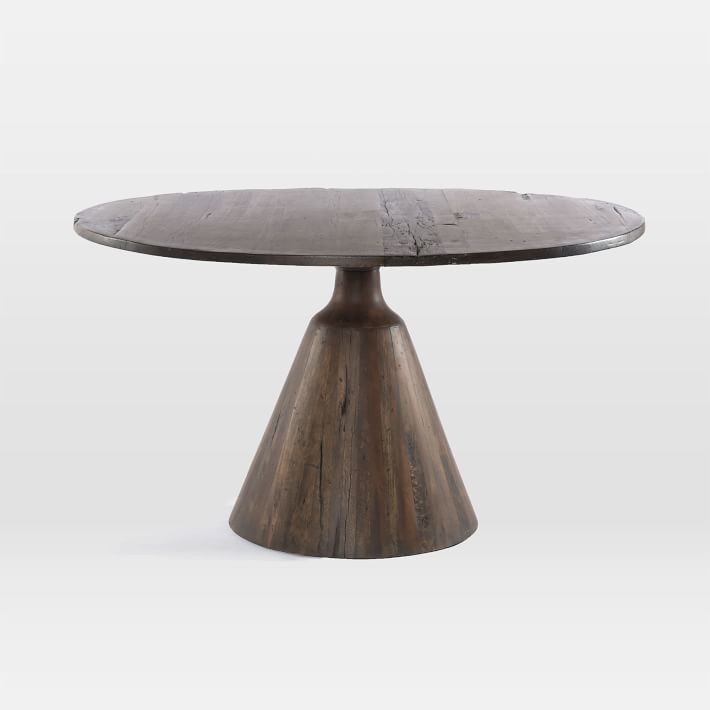 Reclaimed Wood Table
With this West Elm stunner, you'll want to pull up a chair and stay awhile. Pedestals free up legroom and its sturdy rustic top will complement your warm, farmhouse interior style throughout every season.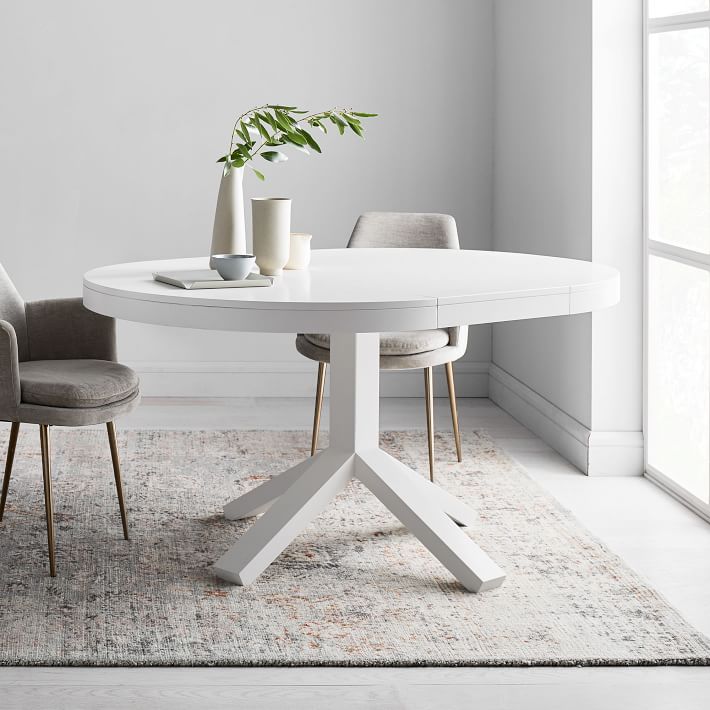 Poppy Dining Table
Make a statement with the poppy dining table. Bright and beautiful, this stark white table is perfect for smaller spaces, but also expands to seat up to six on a moment's notice. Dinner's at your house!
---
One of the first American homes to have a room specifically meant for dining was Thomas Jefferson's Monticello, built in 1772.
---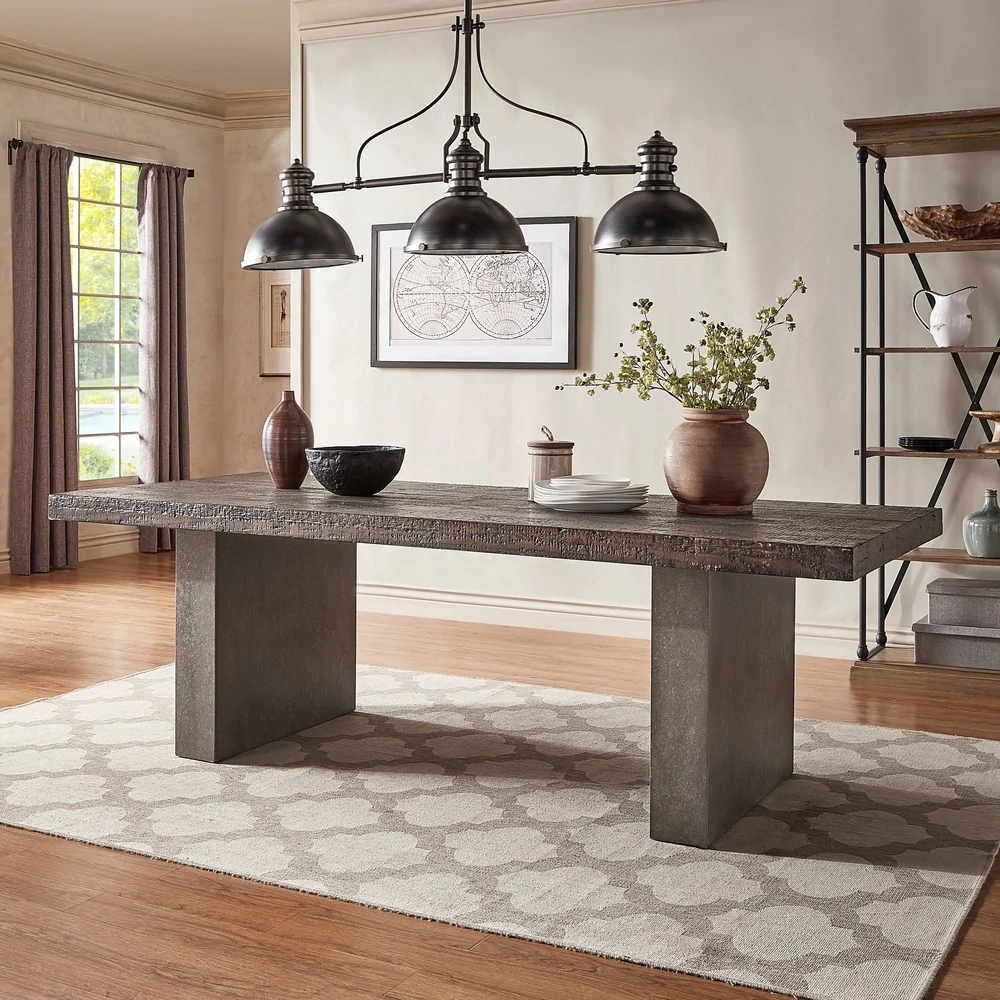 Blake Dining Table
Prepare to be wowed. The Blake dining table is a must for any home searching for the perfect backdrop for hosting. Stunning concrete is paired with hand-finished wood for a table with enough character and grandiose to steal any show.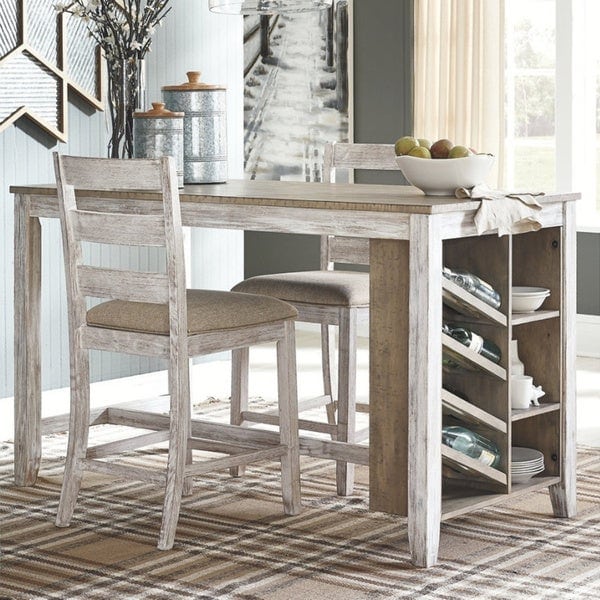 Gray Barn Table
We love a table that's as functional as it is beautiful. And the size of this Gray Barn table makes it ideal for more intimate spaces, and the table comes equipped with smart storage compartments to hold wine, plates, and bar tools. Yes, please!
---
Deipnophobia is the fear of dining, dinner conversations or carrying on a conversation while eating.
---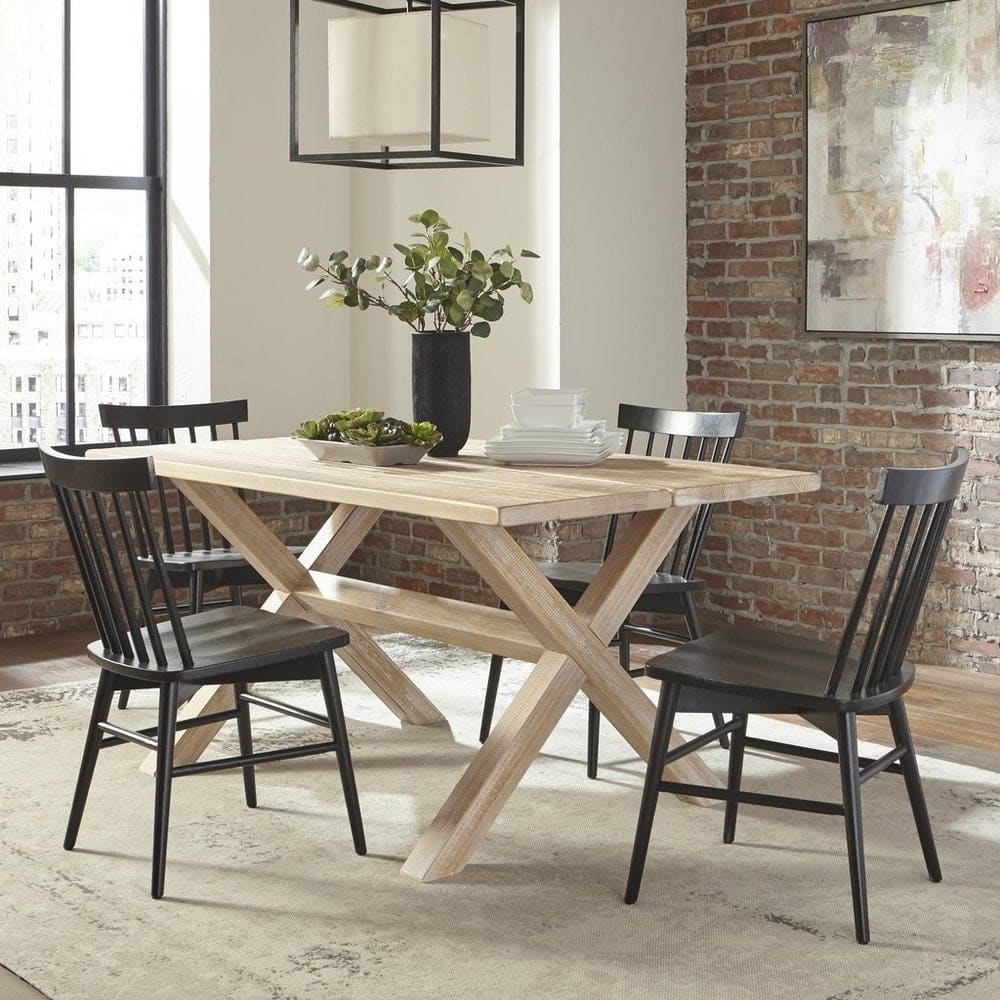 Montauk Dining Table
Revert back to farmhouse roots with this charming dining table from Overstock. Classic country styling and neutral wood finishings make this a dreamy, inviting addition to your home. Because you can never have too many dinner guests!