Eat These 7 Life-Changing Burgers in San Diego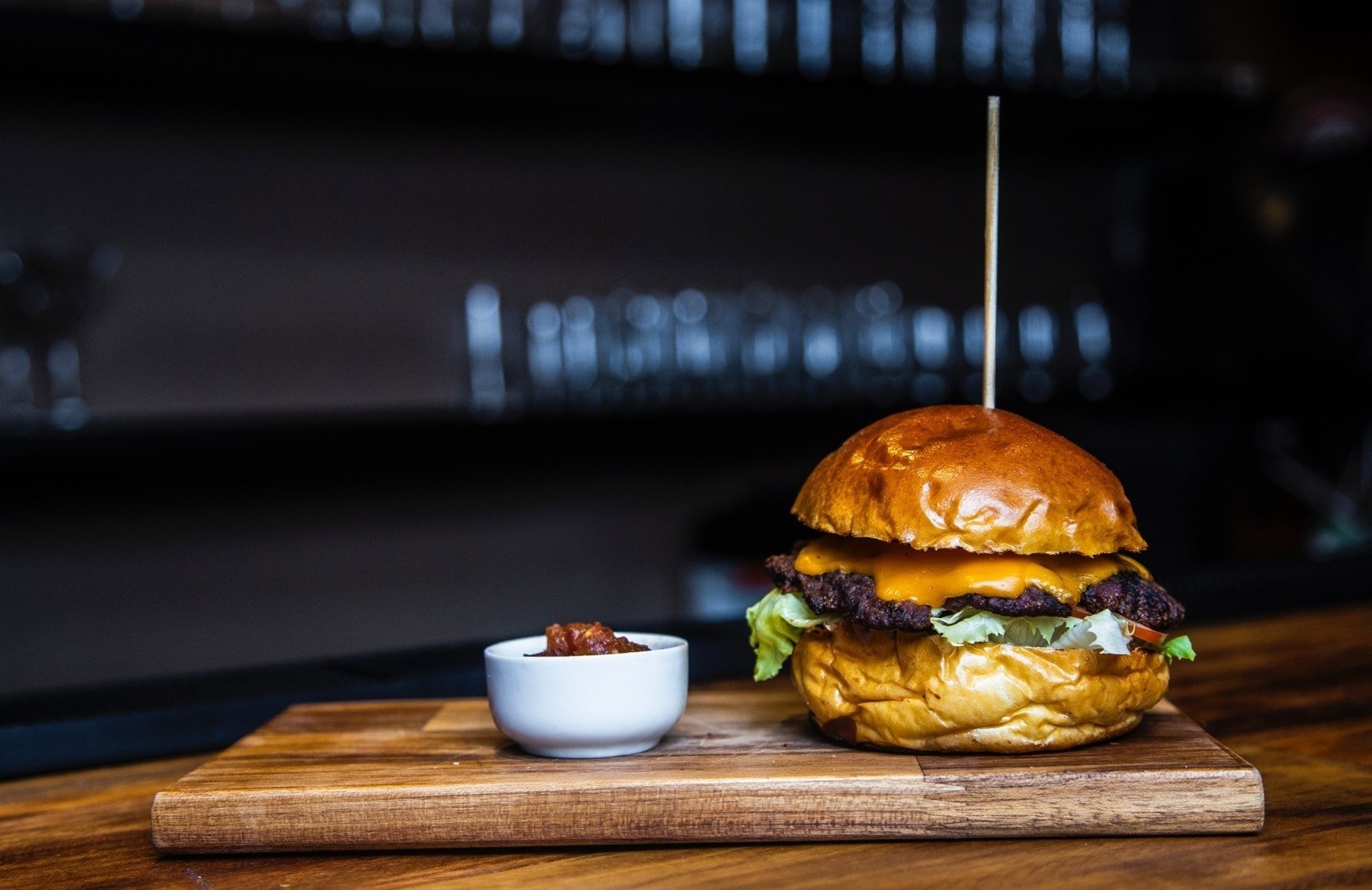 Eat These 7 Life-Changing Burgers in San Diego
Deep down, every American is always craving a burger. Somewhere underneath all those kale crazes and quinoa cults, you are looking down at your bowl of salad and wishing it was a burger. Sure, tacos get most of the love in California in terms of cravings—we're not mad about it—but there's something quintessentially "American" about a killer burger, salty fries and a refreshing brew (or chocolate milkshake if you're like me and guilty of dipping your fries in shakes). So next time you want to ditch the healthy snacks and satisfy those cravings, we're sharing seven of our favorite burgers in San Diego that will do the trick.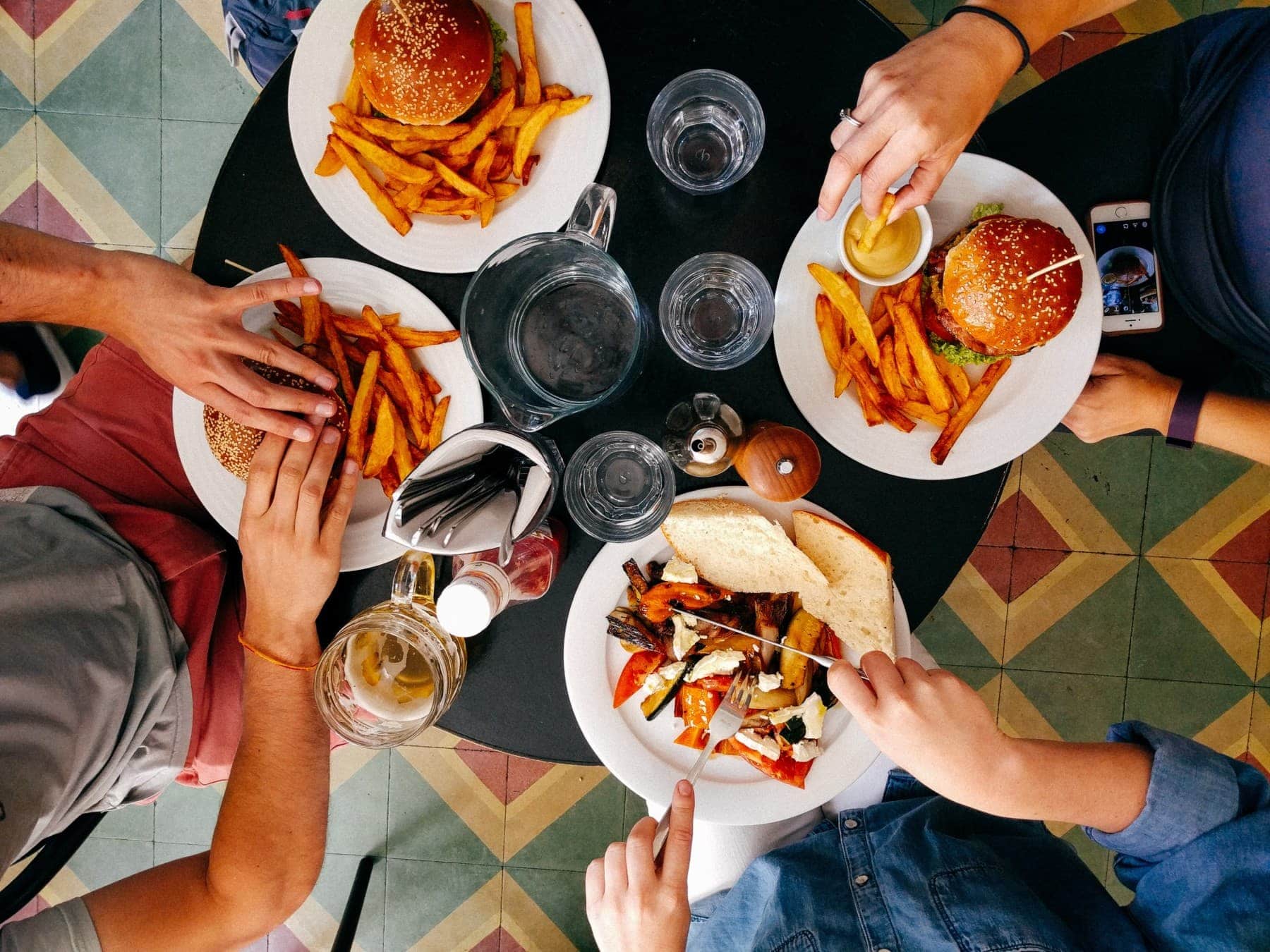 Notorious Burgers
The Burger to Break Your Diet: Notorious Burger
Honey-cured bacon, a custom burger blend, the house special sauce—the Notorious Burger checks off every requirement on the list for us (if you don't add bacon to a burger is it even a burger?). The Carlsbad joint serves this favorite with grilled onions and Tillamook cheddar, and offers a solid tap list for, dare we say it, the perfect meal.
Queenstown Public House
The Burger to Break Your Diet: Bare Lamb Burger
As New Zealand's meat of choice, it's no wonder Queenstown's most popular burger is made with lamb. Topped with a fried egg and blue cheese crumbles, then served with mint jelly, the Bare Lamb Burger is worthy of a weekly order.

---
Hamburgers did not become popular in the US until the 1904 St. Louis World's Fair.
---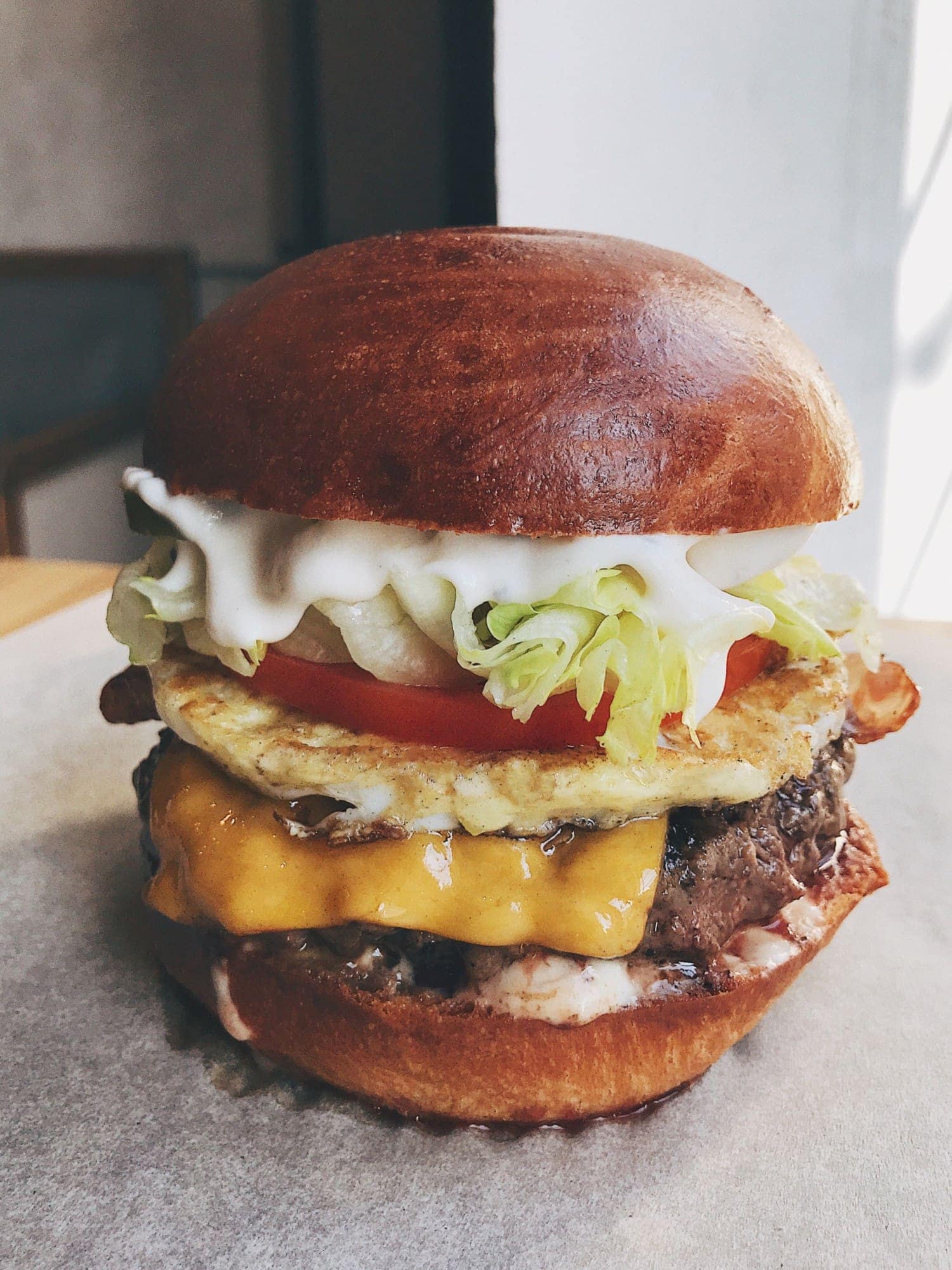 Hodad's
The Burger to Break Your Diet: Guido Burger
It wouldn't be a burger list without Hodad's. And it wouldn't be a Hodad's visit without ordering a burger inspired by "Diners, Drive-Ins and Dives" host Guy Fieri. The Guido Burger is their classic patty served with pastrami, ketchup, pickles, swiss cheese, grilled onions and brown mustard. Yes, please!
URGE Gastropub
The Burger to Break Your Diet: California Burger
Any place that lists out beer pairings with their burgers has our hearts. URGE does that and more by putting the "urge" in burger with their California Burger (recommended with the Respeto)—a ground chuck patty with beer-batter fries—yes, fries on the burger—aged cheddar, sriracha aioli, avocado and all the fixings.
Royale!
The Burger to Break Your Diet: Royale With Cheese
The family-owned-and-run OB spot makes all of their burgers and craft cocktails with ingredients from their Nopalito farm in North County. Go with a classic and order the Royale With Cheese, which is a ⅓ beef patty with gruyere, caramelized onions and their secret sauce.
---
The Fleur de Lys in Las Vegas serves one of the most expensive burgers in the country, made with Kobe beef and topped with foie gras and black truffles. It also comes with a 1990 bottle of Chateau Petrus and costs a whopping $5,000.
---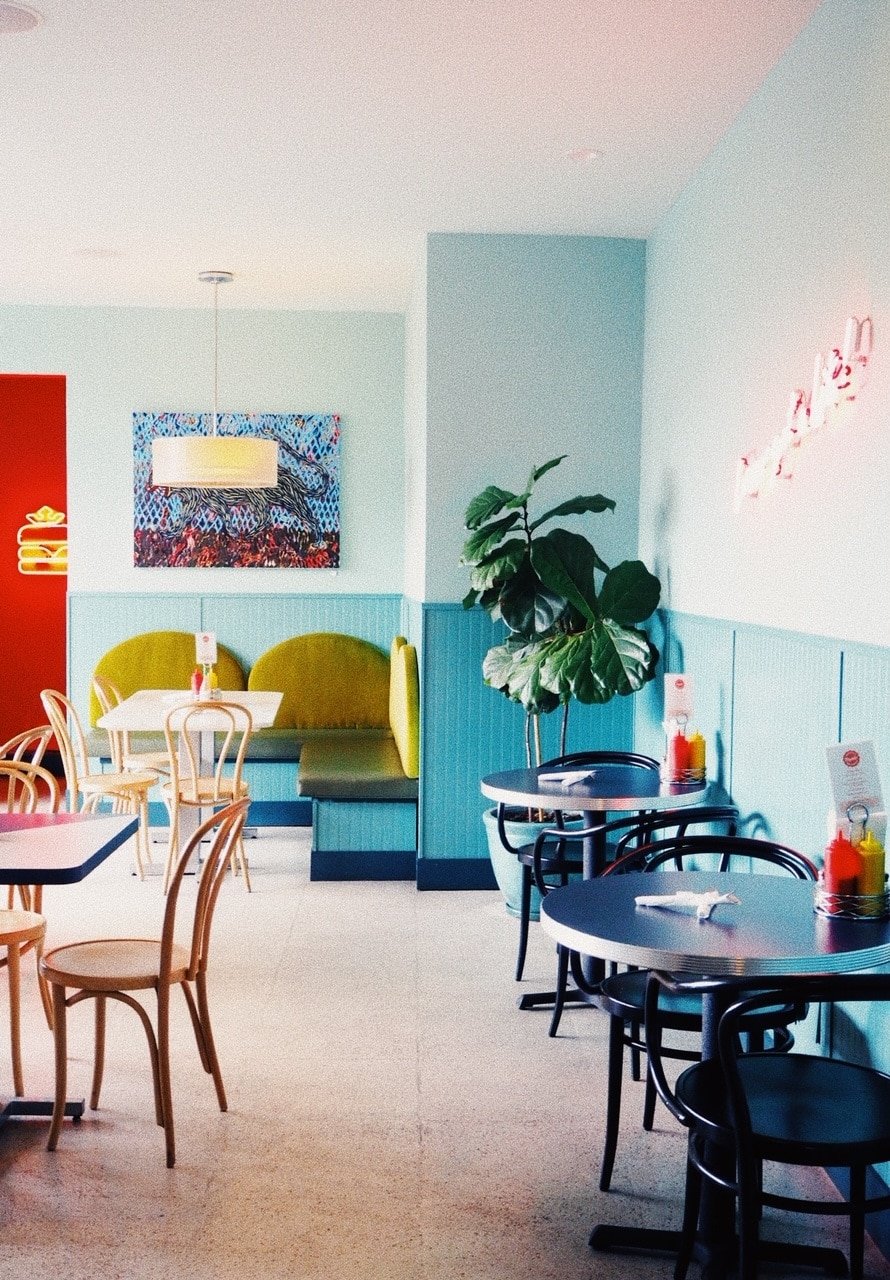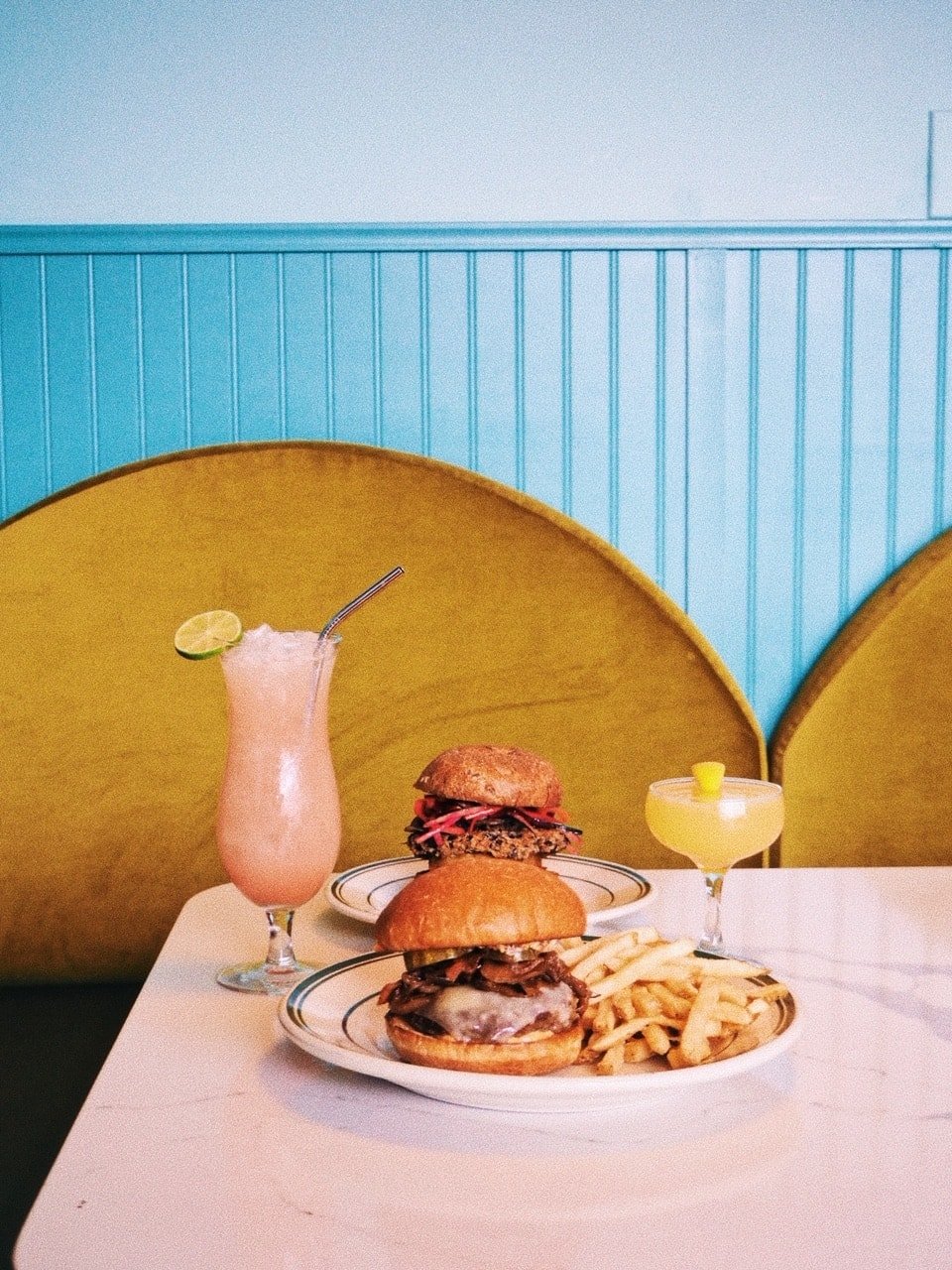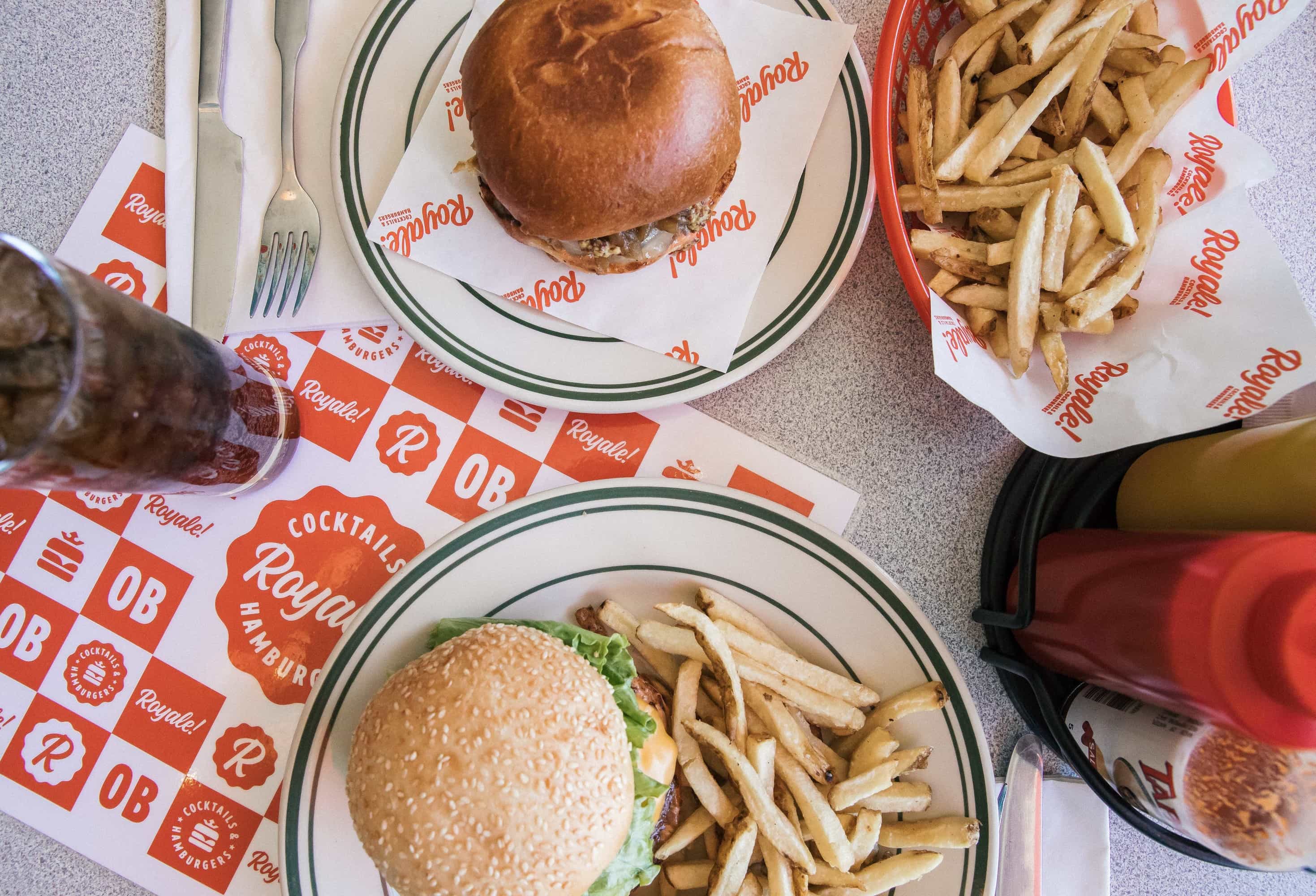 Waypoint Public
The Burger to Break Your Diet: Waypoint Burger
Kid-friendly and amazing food? Waypoint is the perfect neighborhood joint. We love their namesake burger for an Asian twist with tempura mushrooms, uni mayo, seaweed dust and bacon fat onions because why the heck not.
Bankers Hill Bar + Restaurant
The Burger to Break Your Diet: BH Burger
When it comes to burger magic, leave it to the James Beard nominees like Carl Schroeder, who made this go-to with a brisket, short rib and chuck combo patty, aged white cheddar, pickled red onions and tomato. Yeah, it's even better than it sounds.
---
The name 'hamburger' comes from Hamburg, Germany, where a cut of beef called the Hamburg steak inspired what we now know as the hamburger.
---
You May Also Like
9 of the Best Happy Hour Spots in San Diego
How to Add Superfoods to Your Family's Meals
Tips for Parenting In Style...
Never boring, always awesome. Keep up to date with the latest from City Girl Gone Mom.