How To Make The Perfect Guacamole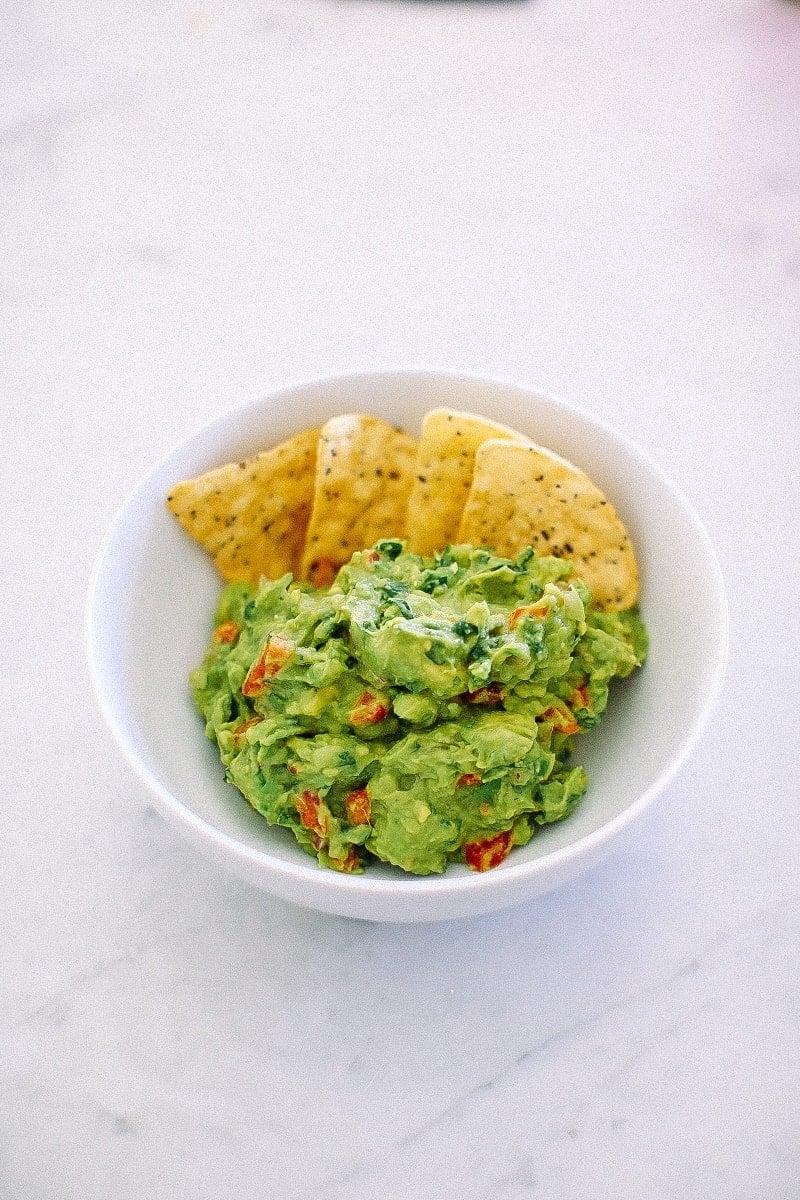 How To Make The Perfect Guacamole
Have you ever been to a party and wondered who made that awesome dip that guests couldn't get enough of? I have for sure and there is one dip that truly is a hit every time I entertain and it's my sister-in-law Kim's guacamole. I like to call this one, Aunt Kimi's Guac, aka The Perfect Guacamole! I can tell you one thing, when my sister-in-law Kim visits each summer, she comes with her apron in tow and absolutely loves her time in the kitchen. She is a pure gem and enjoys cooking and experimenting with recipes like I do. And with me having four kids, I have no problem letting her do her THANG!
My kitchen has definitely become a place where lots of memories are being made.  Whether it be the kids trying to cook, or us parents enjoying a glass of red, the heart of our everyday is centered in our kitchen.  Kim's guacamole dip is so good it's gone within minutes, so I hope you are ready to turn up the flavor of your chips or top some of your favorite tacos, because I have the skinny on her winning recipe for the perfect guacamole…
First you will need the following:
Ingredients For The Perfect Guacamole
4 Avocados
1 teaspoon of Pink Salt
2 Tbsp of fresh lime juice
4 Tbsp pinched red onion
2-3 serrano chiles, stems and seeds removed, minced
4 tablespoons of cilantro finely chopped
A dash of freshly grated black pepper
1 ripe tomatoes seeds and pulp removed, chopped (I like to use Roma tomatoes)
Directions
1. Make sure your avocados are ripe and not rotten.  Scoop out the avocado into a bowl
2. Mash it with a fork leaving it a bit chunky
3. Add salt, lime juice and the rest and be sure to adjust to your taste.  We like everything hot so we pack in the serrano chiles.
4. Once its all mixed serve with your favorite chips

My Spin On The Perfect Guacamole
I like to add a little dab of Adriana's Ay Chihuahua Hot Sauce.  It's my go-to to kick things up.