While I don't pretend to be an expert on anything, I will say I have a pretty discerning palate when it comes to the taco. And given the fact that I live in San Diego and can practically ride my bicycle to Mexico, the birthplace of these folded treasures, I can indulge my cravings no matter when or where I am. From the super-loaded Tex Mex version to the more authentic and simple variety, I could make every night family taco night!
But with everyone and everything on lockdown, getting my favorite folded foods is easier said than done. Of course, that doesn't mean I can't whip up a few of these in my kitchen! Because with my love for tacos, it's no shocker that I totally geek out when the Mexican holiday Cinco de Mayo rolls around. I look forward to this yearly celebration as a singular moment in which I can joyously take down a huge pile of one of my favorite foods.
---
There's some debate over the actual age of the taco, but most experts agree that the first taco was actually invented somewhere between 1,000 and 500 B.C.
---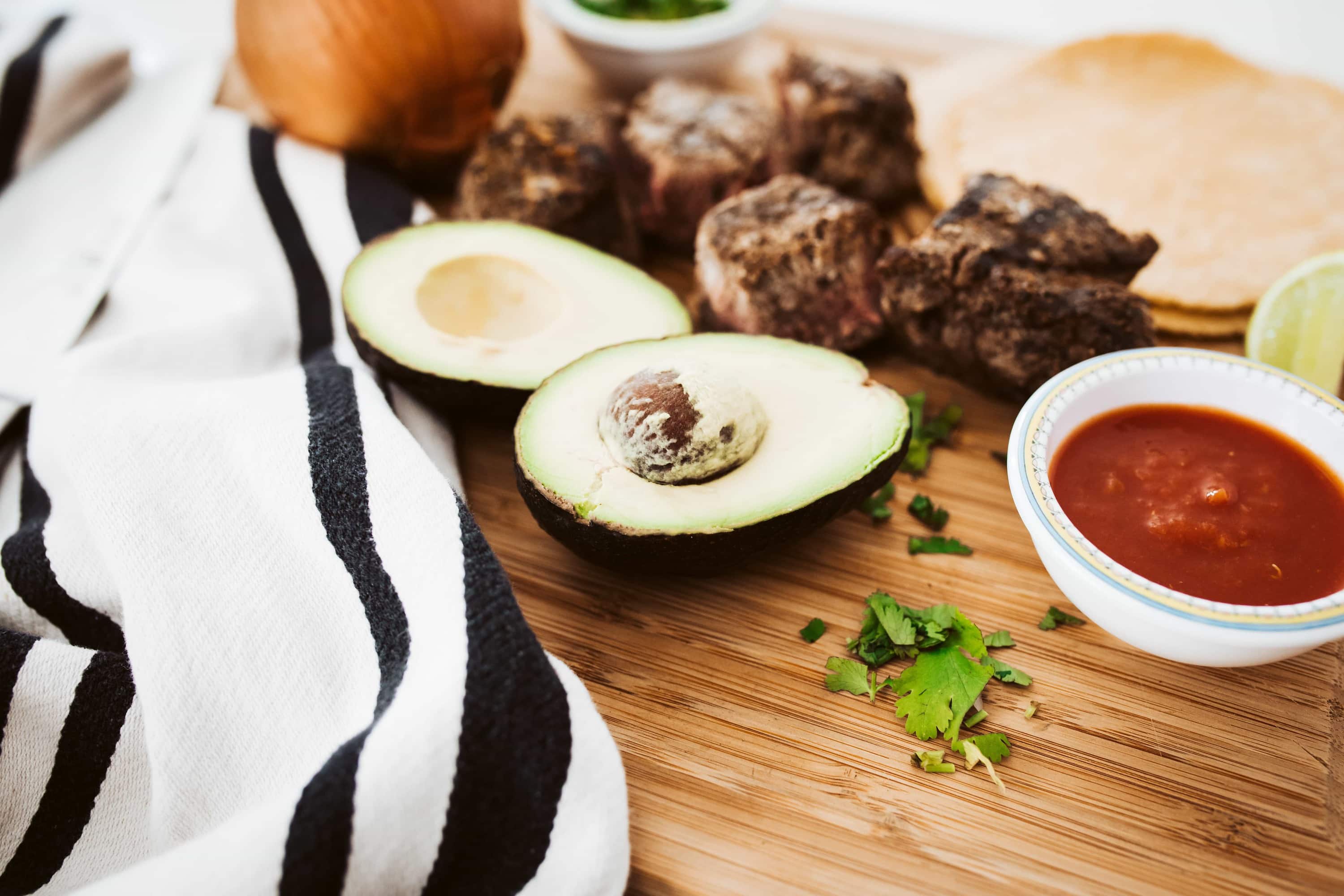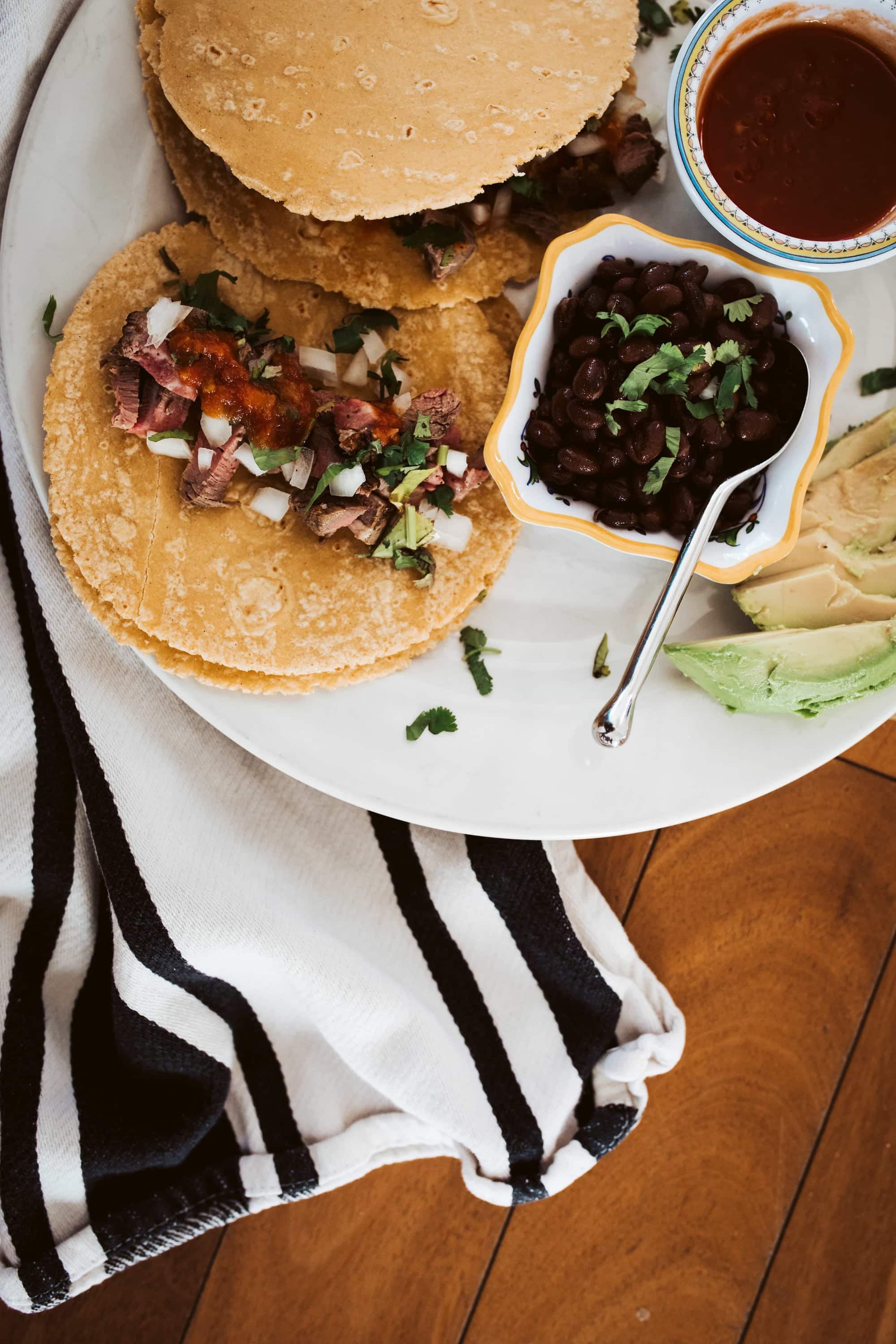 "What's for Dinner?" Tacos!
However, I'm not alone in my love for tacos. In fact, I don't think I've ever met a person in my entire life who isn't a fan. Tacos are for everyone. Because whether you're gluten-free, vegan, carnivore or even pescatarian, everybody can enjoy a taco!
And because there are so many different ingredients available, even picky eaters love this Mexican masterpiece. At the end of these blissfully delicious dinners, there is nothing left but a few lettuce and bean-filled smiles and a few crumbles of cheese. Family taco night is a win for all.

---
We love our tacos! Americans eat an estimated 4.5 billion tacos every year!
---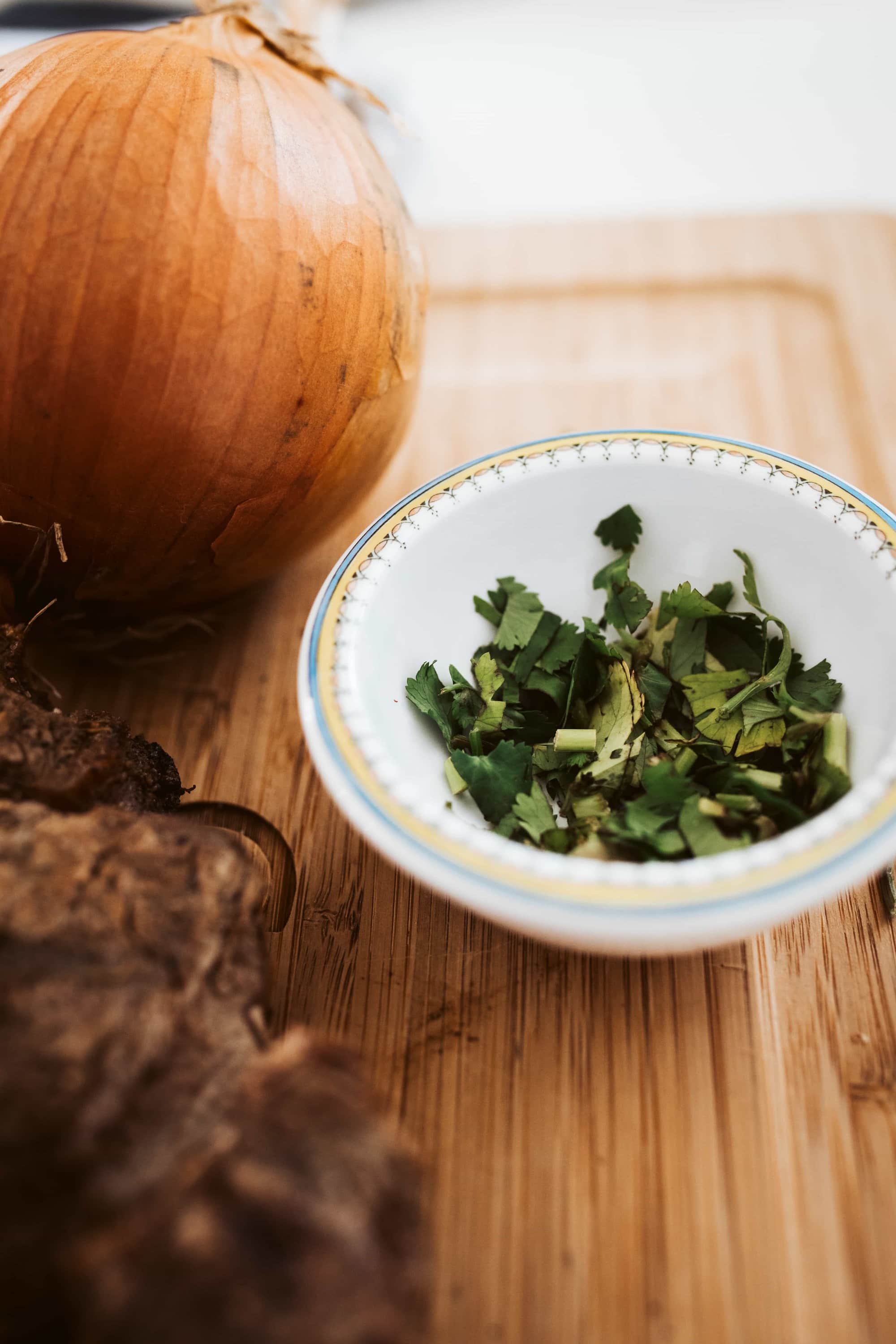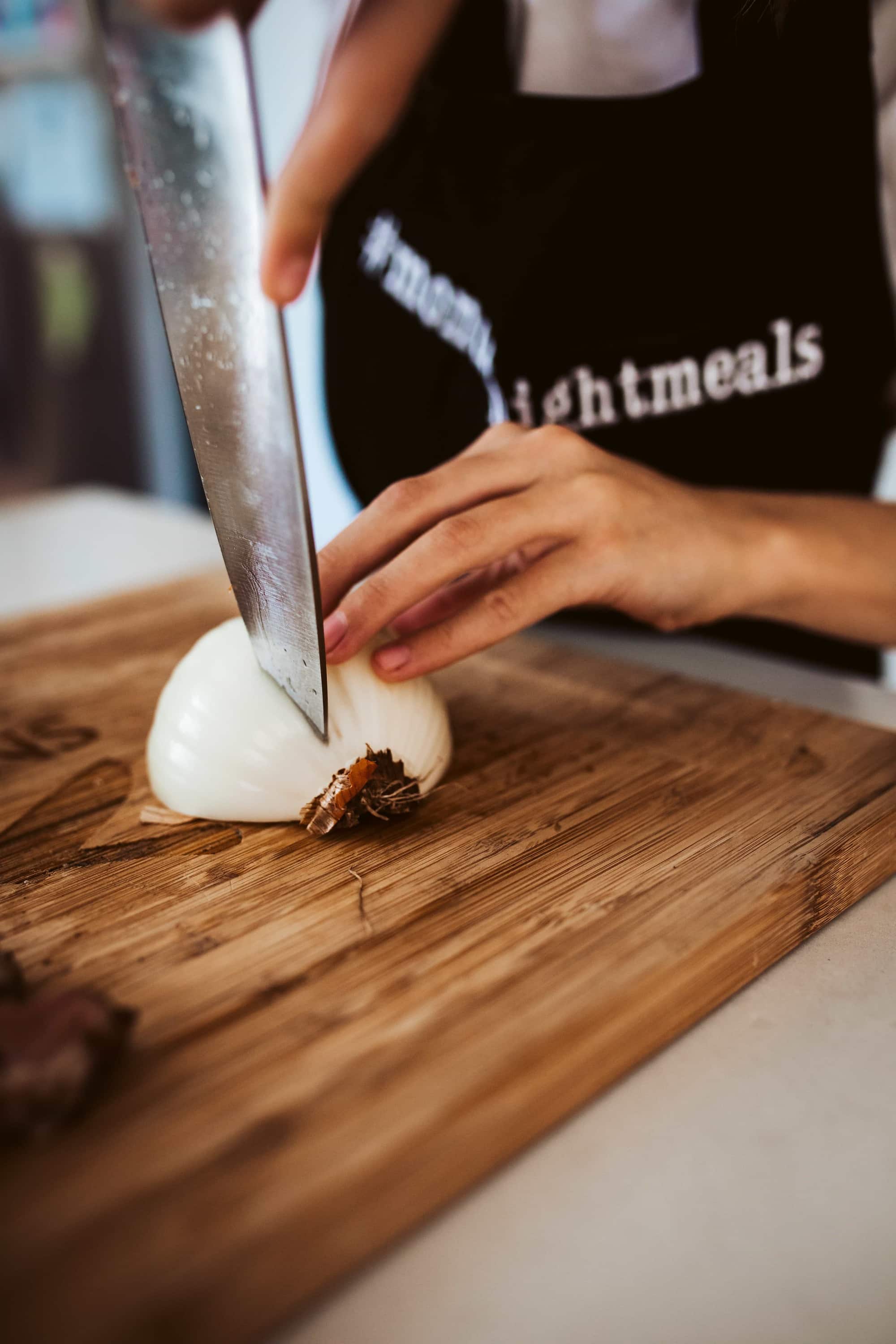 Encouraging Your Kids' Food Voice
With countless choices of shells, proteins and toppings, tacos offer the opportunity to let everyone's plated personality shine. Many moons ago, taco night was one of the earliest places my kids' "food voice" was heard. Little bowls of options before them, it was their first foray into making dinner. Really thinking about what they were going to eat opened up a whole new world, showing them they could make delicious food for themselves.
As parents, we can be so caught up on whether or not our little ones are eating balanced and nutritious meals, we forget how important food exploration and exposure to new foods can be. Simply put, had I made my four-year-old's tacos to my preferences, she never would have discovered that she loves cilantro and that hot sauce should be applied with a heavy hand.
---
The biggest taco ever made was constructed on November 20th, 2011 in Queretaro, Mexico. It was 246 feet long and was made with carnitas filling.
---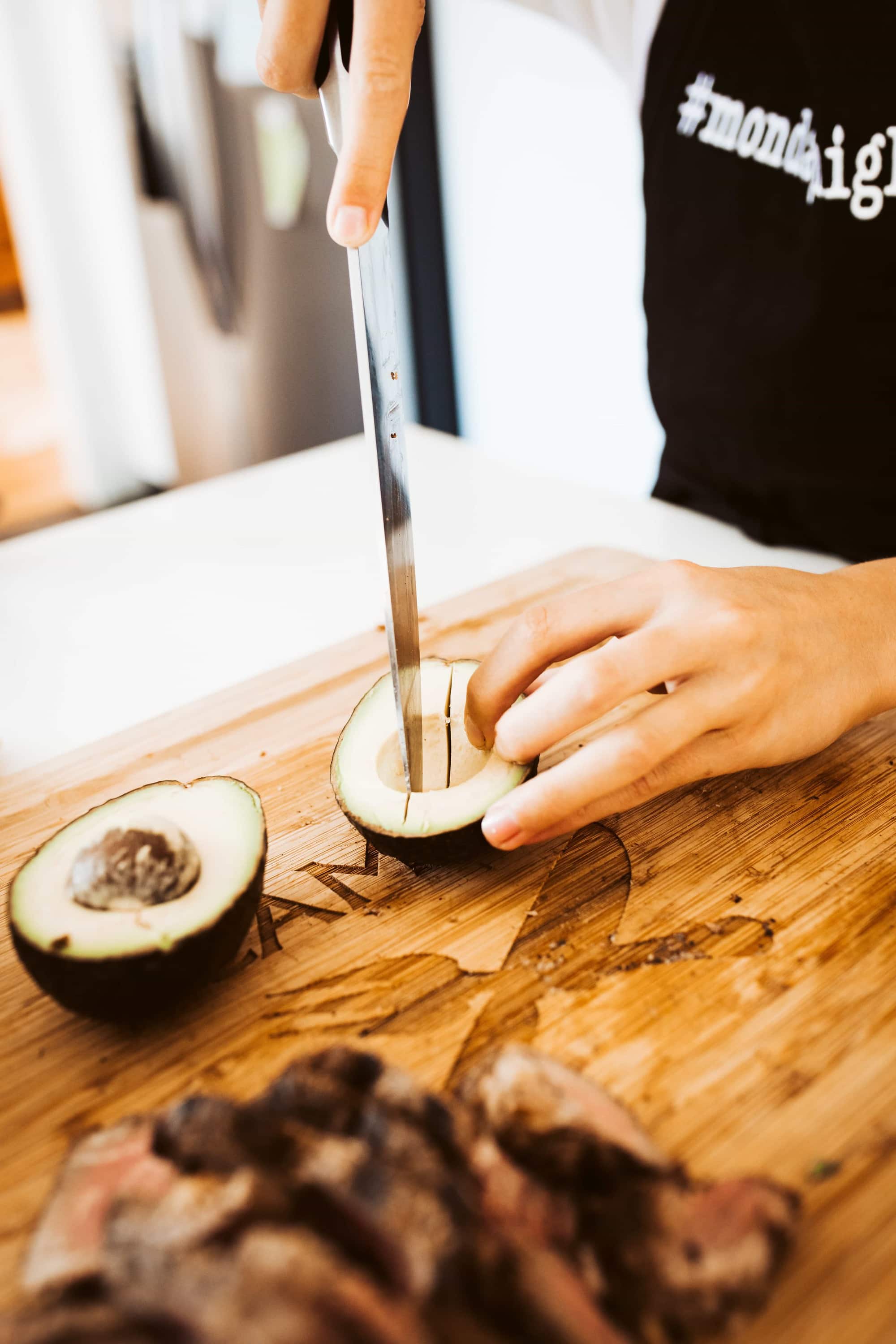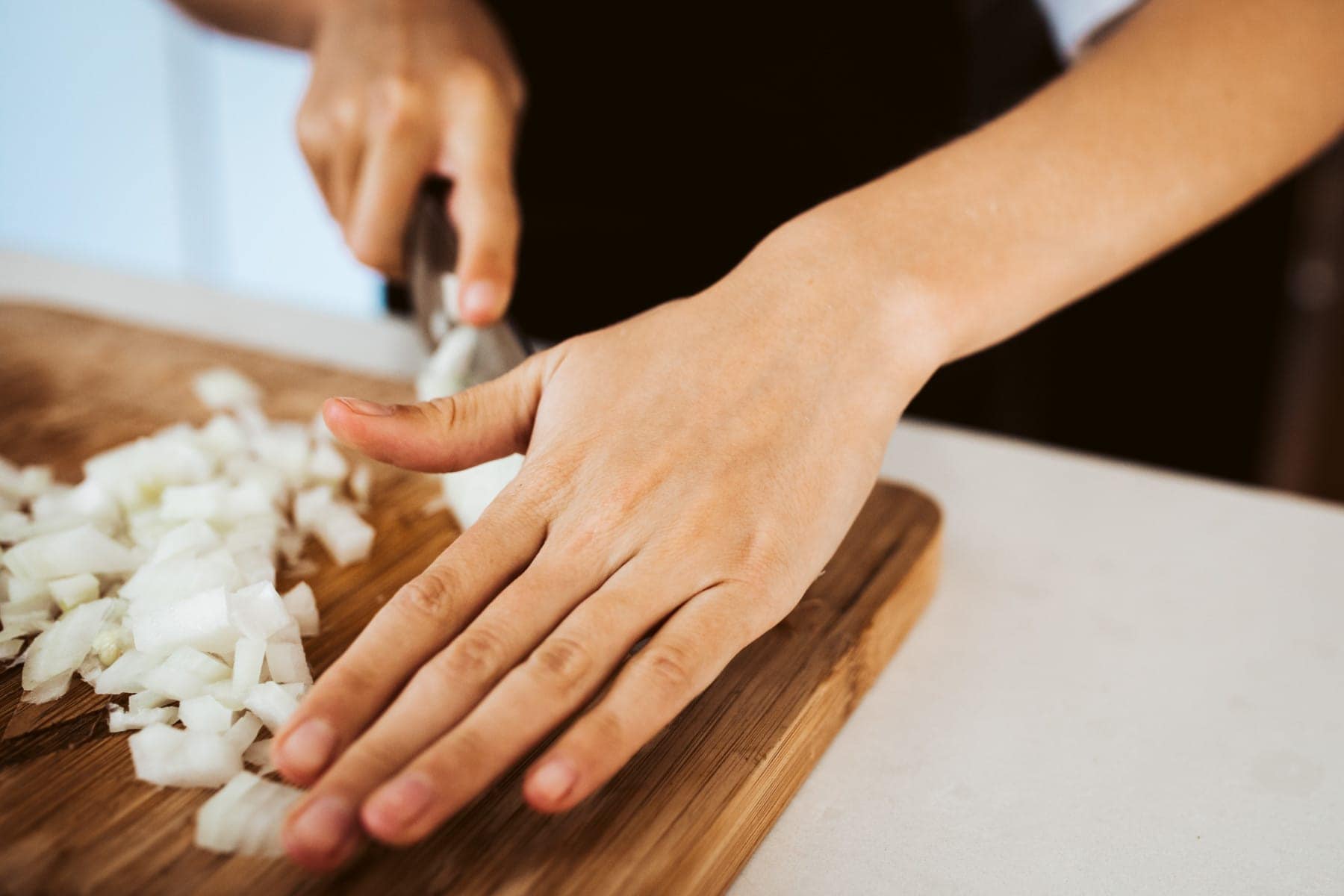 Taco Basics and Beyond
If you now find yourself salivating and wanting to create your very own taco fiesta, let your own cravings lead the way. Family taco night is all about making it your own! While options are endless, the following recipe focuses on the classic steak street taco, but the seasoning recipe can be used on the protein or veggies of your choice with modifications needed for proper cooking. And don't forget to make the perfect guacamole to dollop on top!

---
Need a reason to celebrate? October 4 is National Taco Day.
---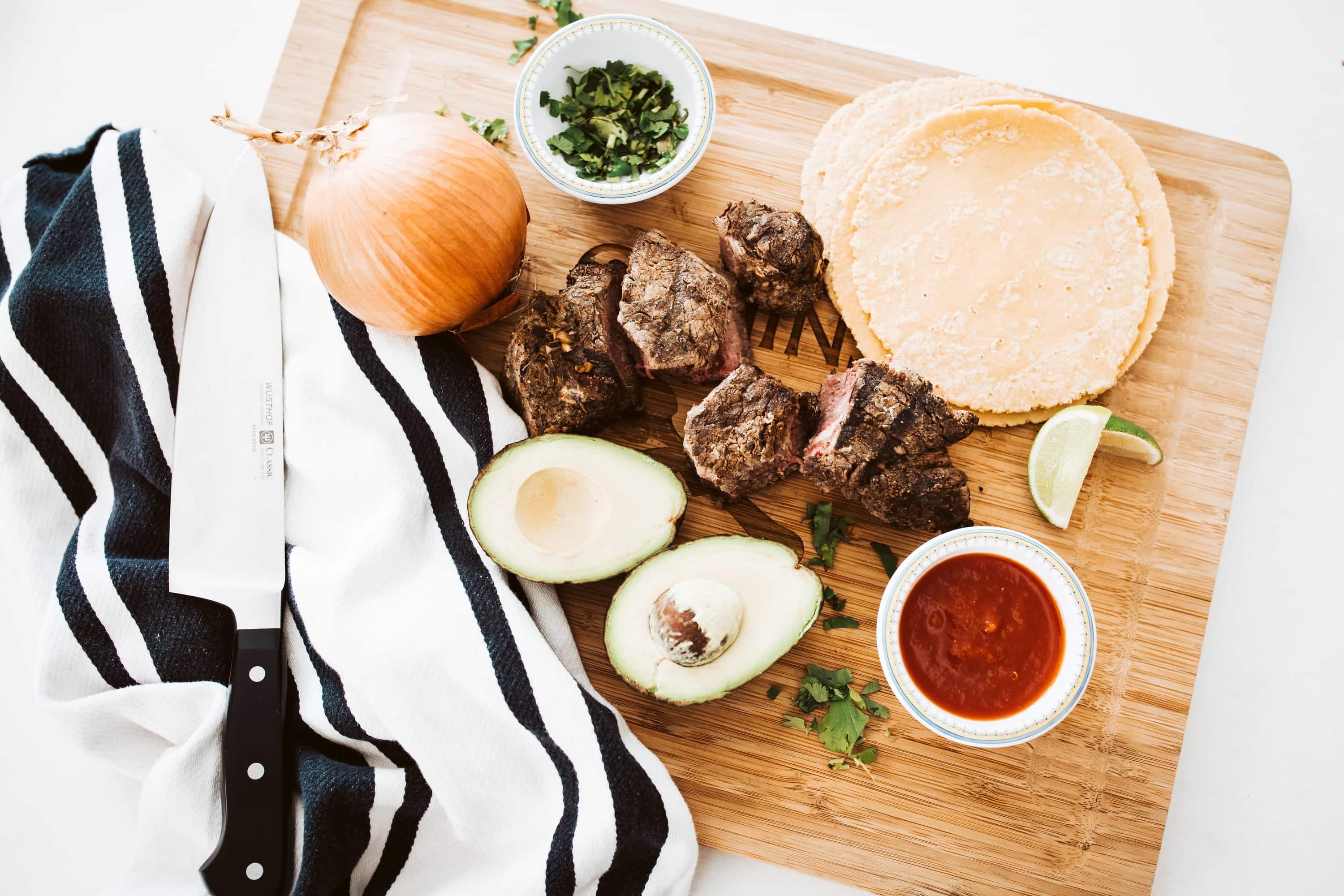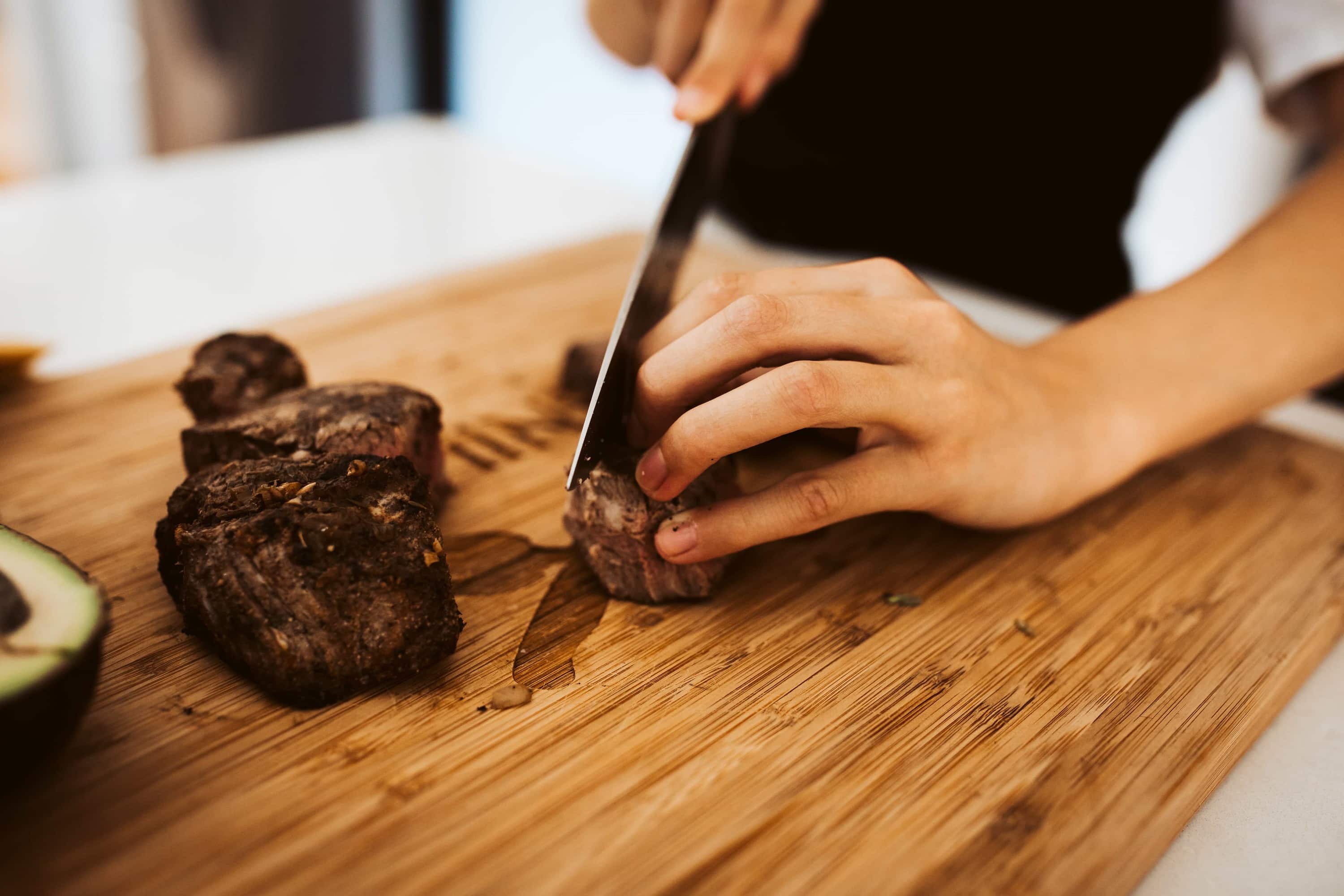 What You Need To Make Perfect Tacos
For Steak:
1 lb steak (preferably flank or skirt)
1 tbsp canola oil
Salt and pepper
1 tbsp cumin
1 tbsp garlic powder
½ tbsp onion powder
1 tsp chili powder
1 tsp smoked paprika
For Toppings:
1 cup rinsed, dried and chopped fresh cilantro
⅔ cup chopped onion
1 sliced avocado
1 lime cut into wedges
8 corn tortillas
Taco sauce to taste
Prep Time: 20 minutes
Cook Time: 25 minutes
Servings: 4
---
According to Mexican tradition, light seafood tacos are a lunchtime affair, while antojitos are to be eaten at dinner time.
---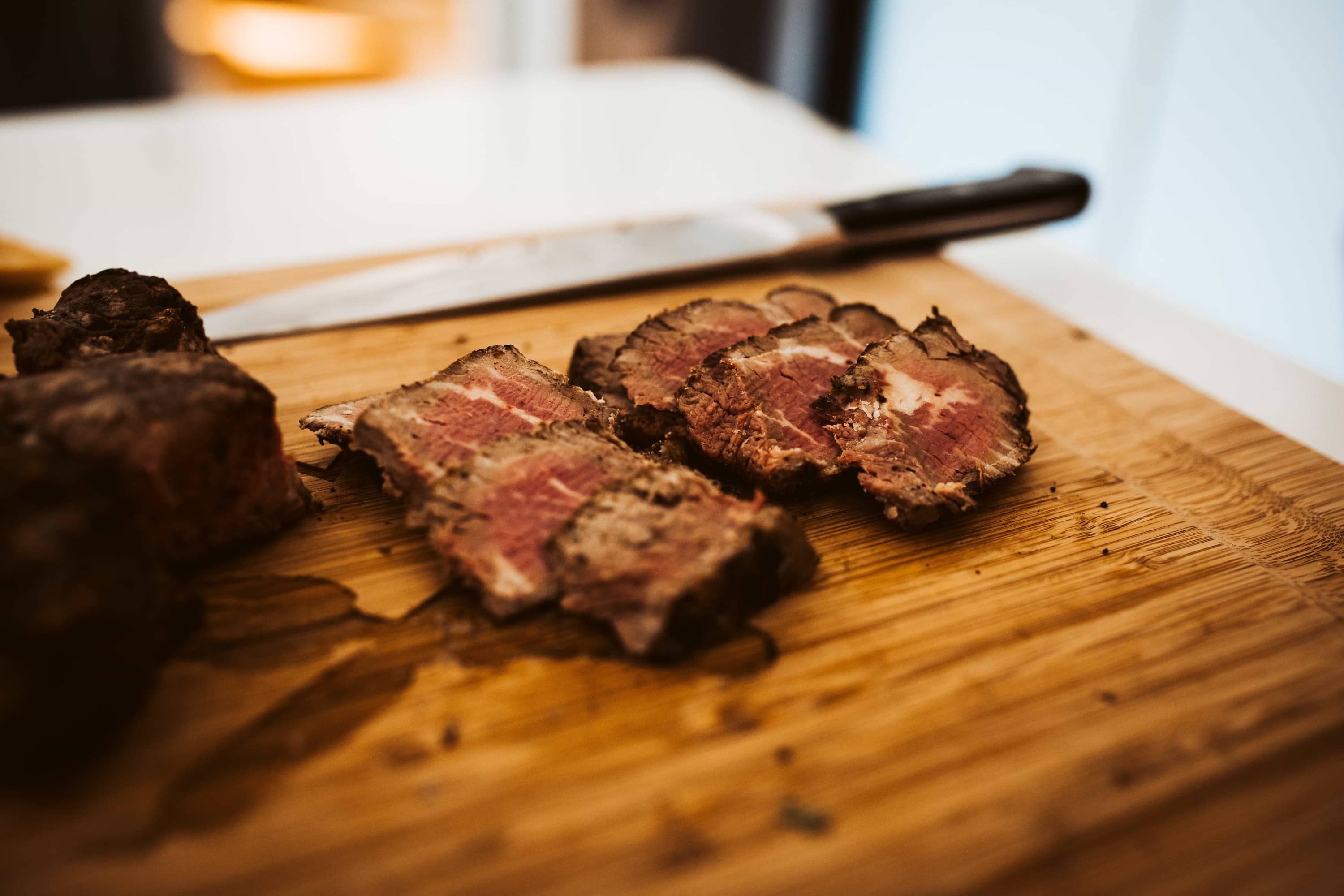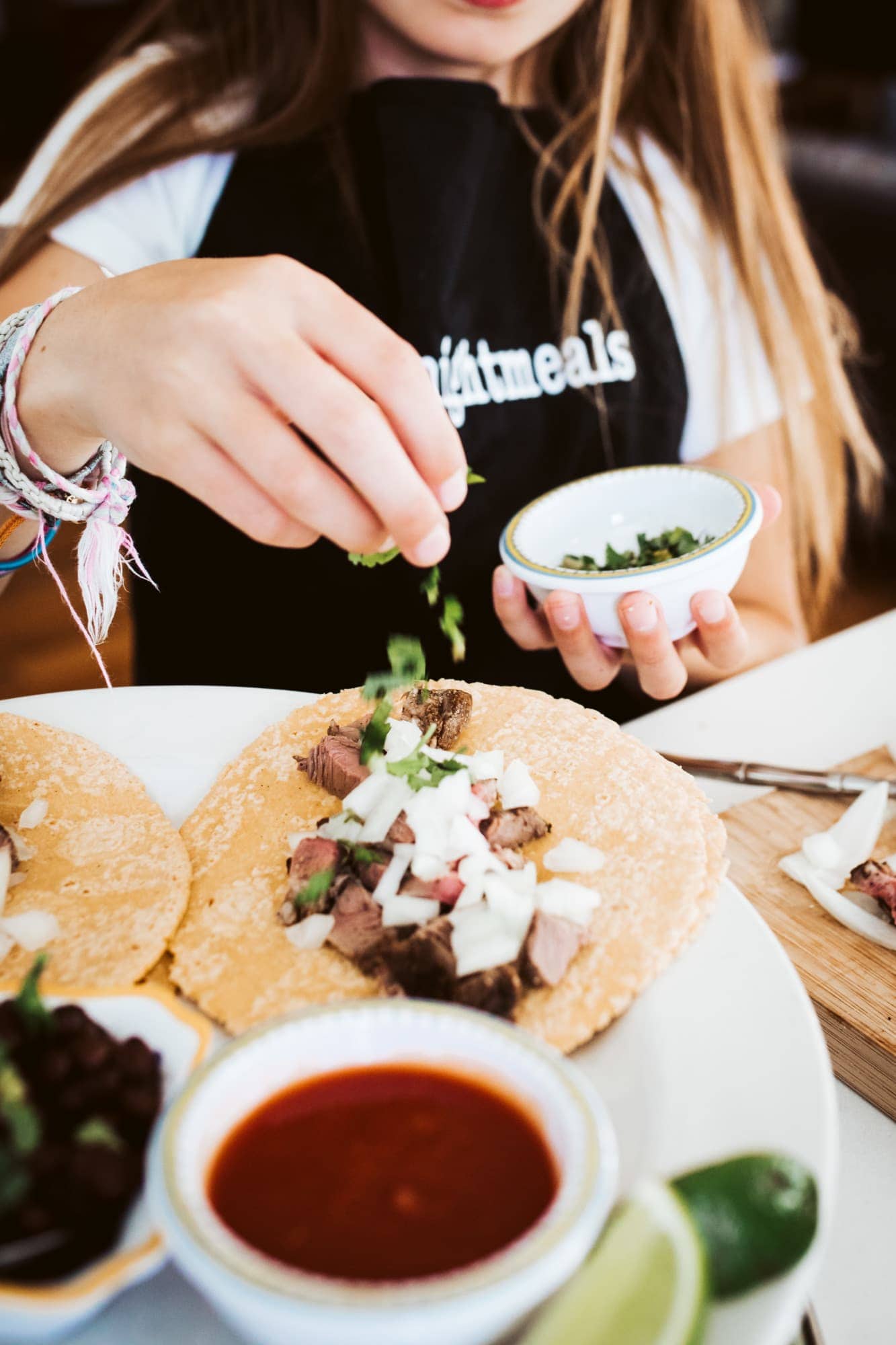 How to Cook Them Up
Heat grill to high heat OR preheat oven broiler.
Remove the steak from the refrigerator and let it sit on the counter for 20 minutes at room temperature. While the steak sits, prepare all the toppings in serving bowls and set them out on the dining table.
Then in a small mixing bowl, combine cumin, garlic powder, onion powder, chili powder, smoked paprika, and several dashes of salt and pepper.
After the steak has sat for 20 minutes, lightly rub every side with oil. Rub the spice mixture into the steak, coating on both sides.
For Grilling:
First, place the steak on the grill and cook approximately 5 minutes. Then flip the steak and cook for 4-7 more minutes depending on the desired level of doneness. Remove steak from the grill, cover with foil and let rest for 5 minutes.
For Broiling:
Place steak on a broiler pan and place on the top rack of oven, about 5-6 inches from the heating element. Broil for 5-7 minutes on each side depending on the desired level of doneness. Remove it from oven, cover the pan with foil, and let it rest for 5 minutes.
Move steak to the cutting board and slice and cube for the taco filling.
Heat tortillas according to package directions.

Serve steak filling and tortillas, assemble, top with desired toppings and enjoy.
For more kid-friendly cooking inspiration check out @mondaynightmeals on Instagram.
---
The first taco truck started in New York in 1966. As they didn't have a full kitchen, it was mostly used for catering.
---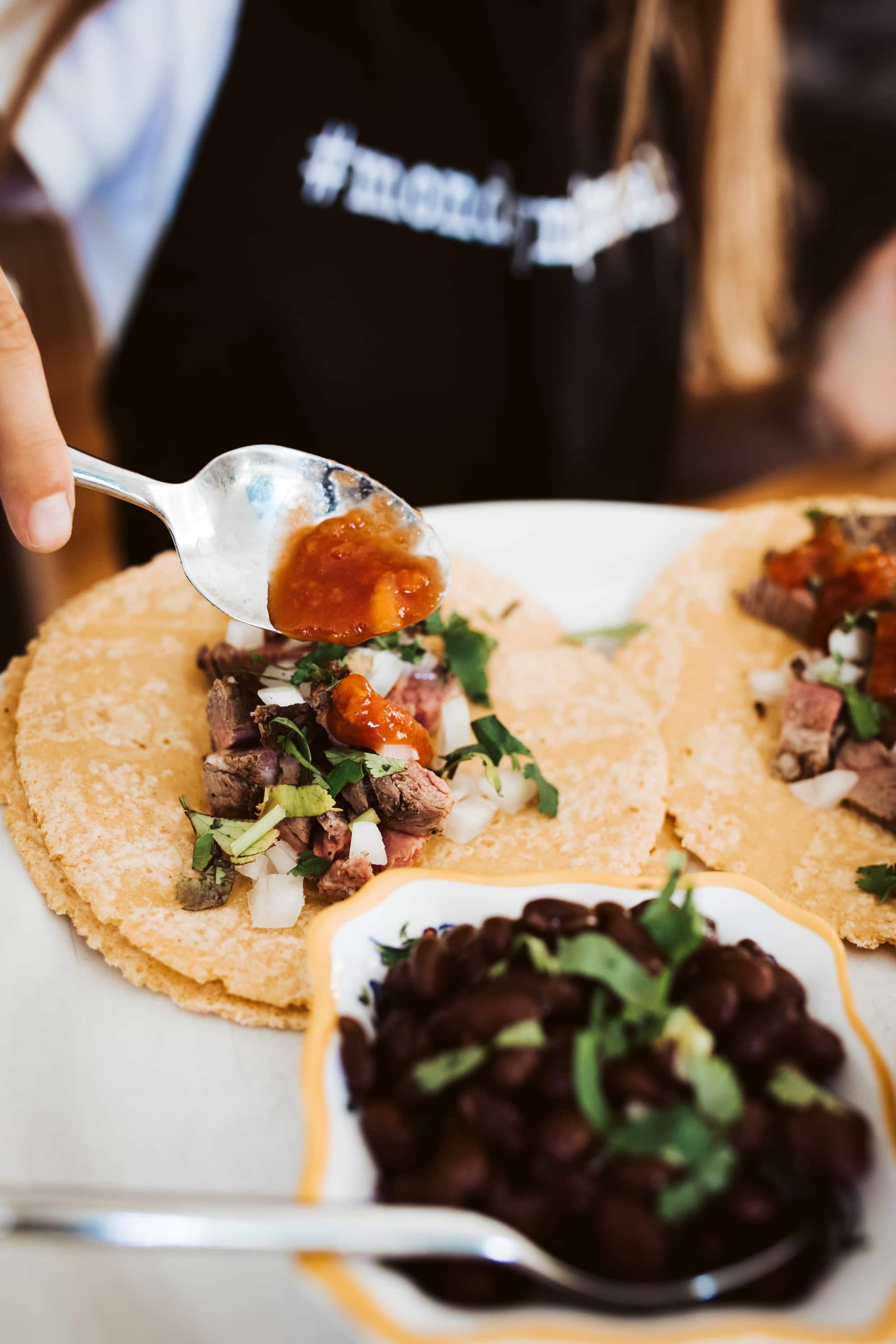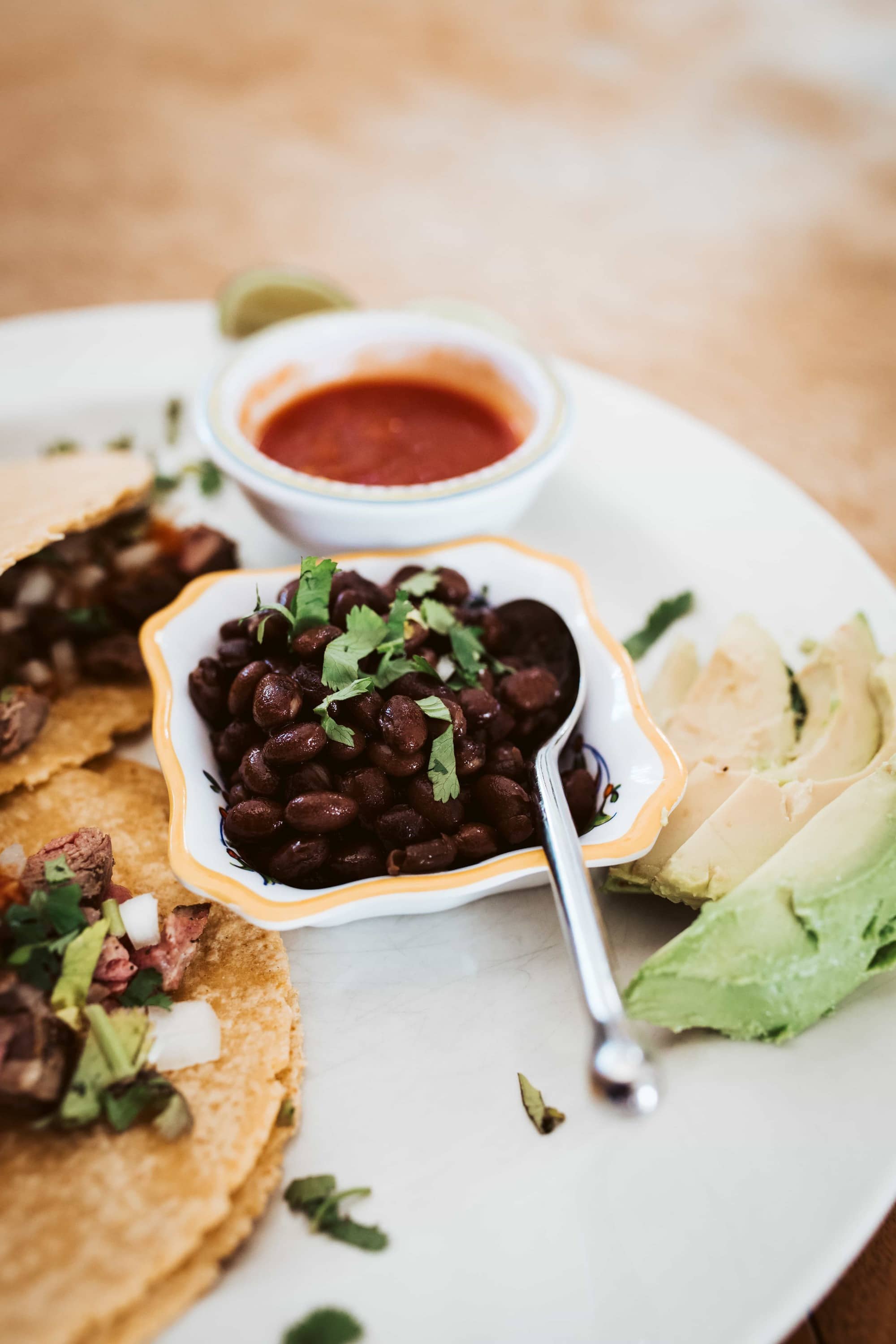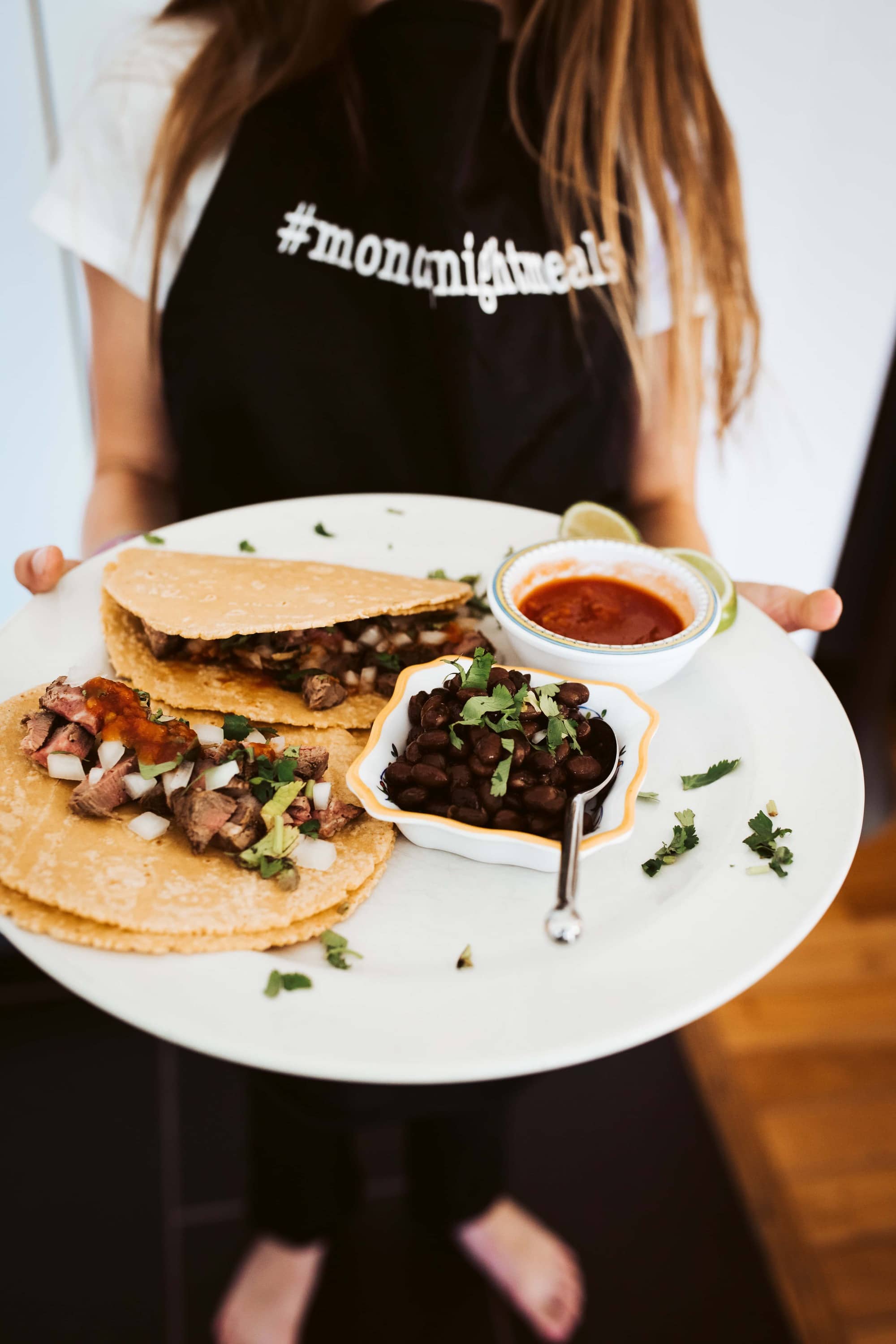 Tips for Parenting In Style...
Never boring, always awesome. Keep up to date with the latest from City Girl Gone Mom.