This Post Is Sponsored By HarperCollins! As Always, All Opinions Are My Own! Thank You For Supporting CityGirlGoneMom!
After the fun and excitement of the holidays, it's always a little hard falling back into our normal schedule. Especially for my littles who need to return to school, but just want to play with their new toys! But a successful bedtime routine involves more than just getting my kids to sleep so they're well-rested for online classes. It's the core of our family time, filled with love, nurturing, and lots of snuggles. I have always considered bedtime to be a happy and peaceful time for our family, and can confidently say that instilling a consistent bedtime structure has resulted in our kids prospering throughout their day.
---
Children learn 4,000 to 12,000 words per year through reading.
---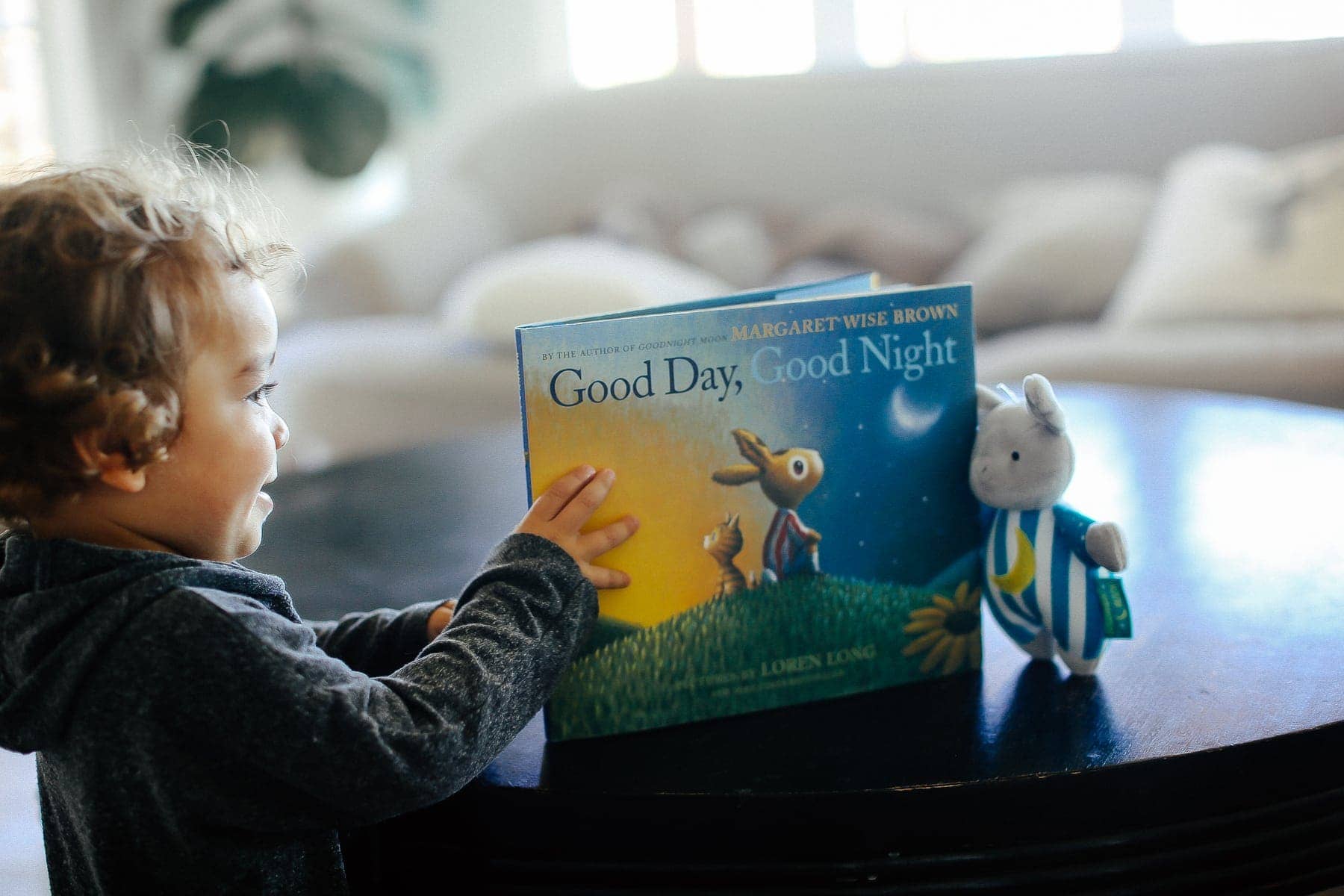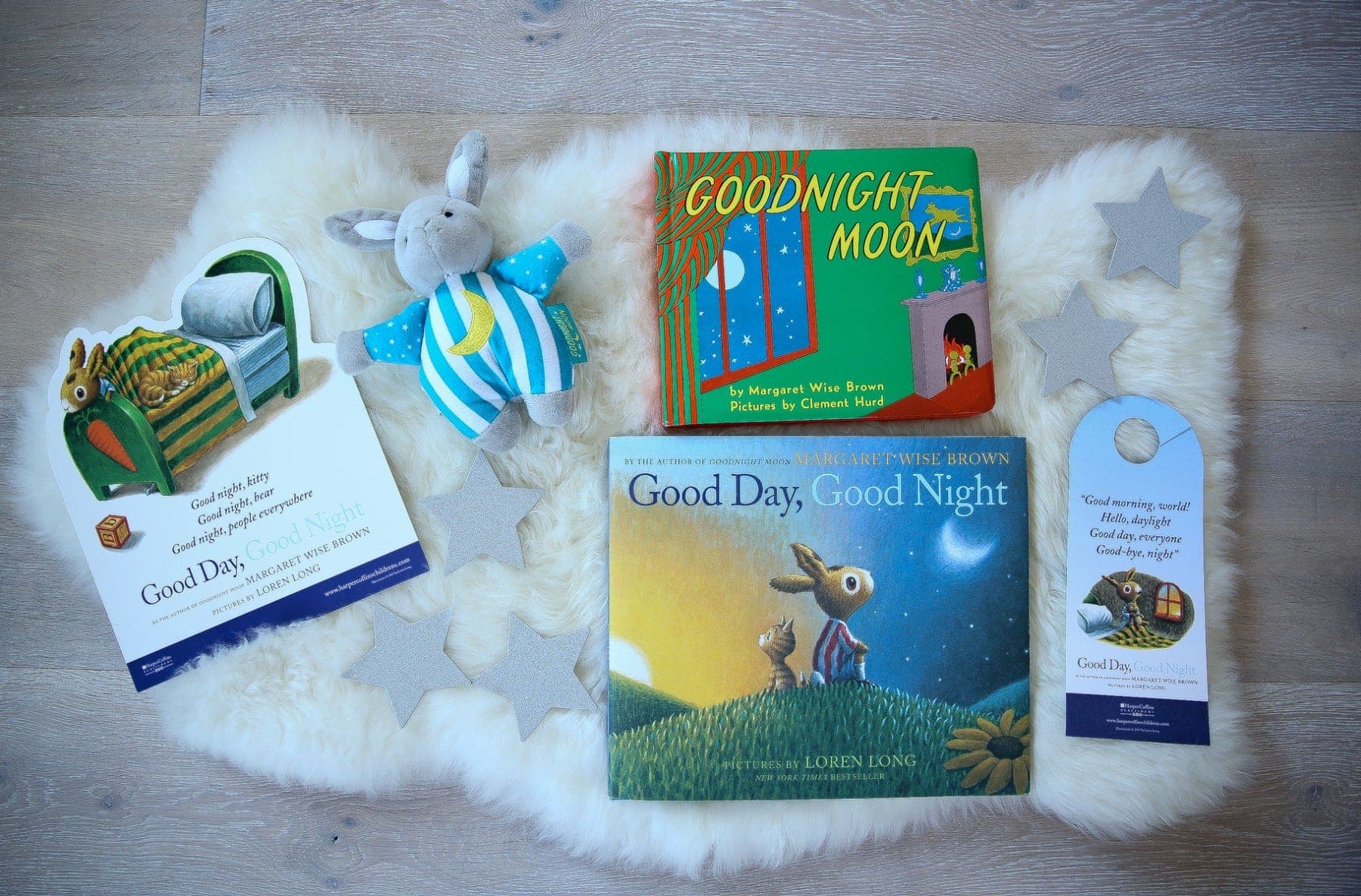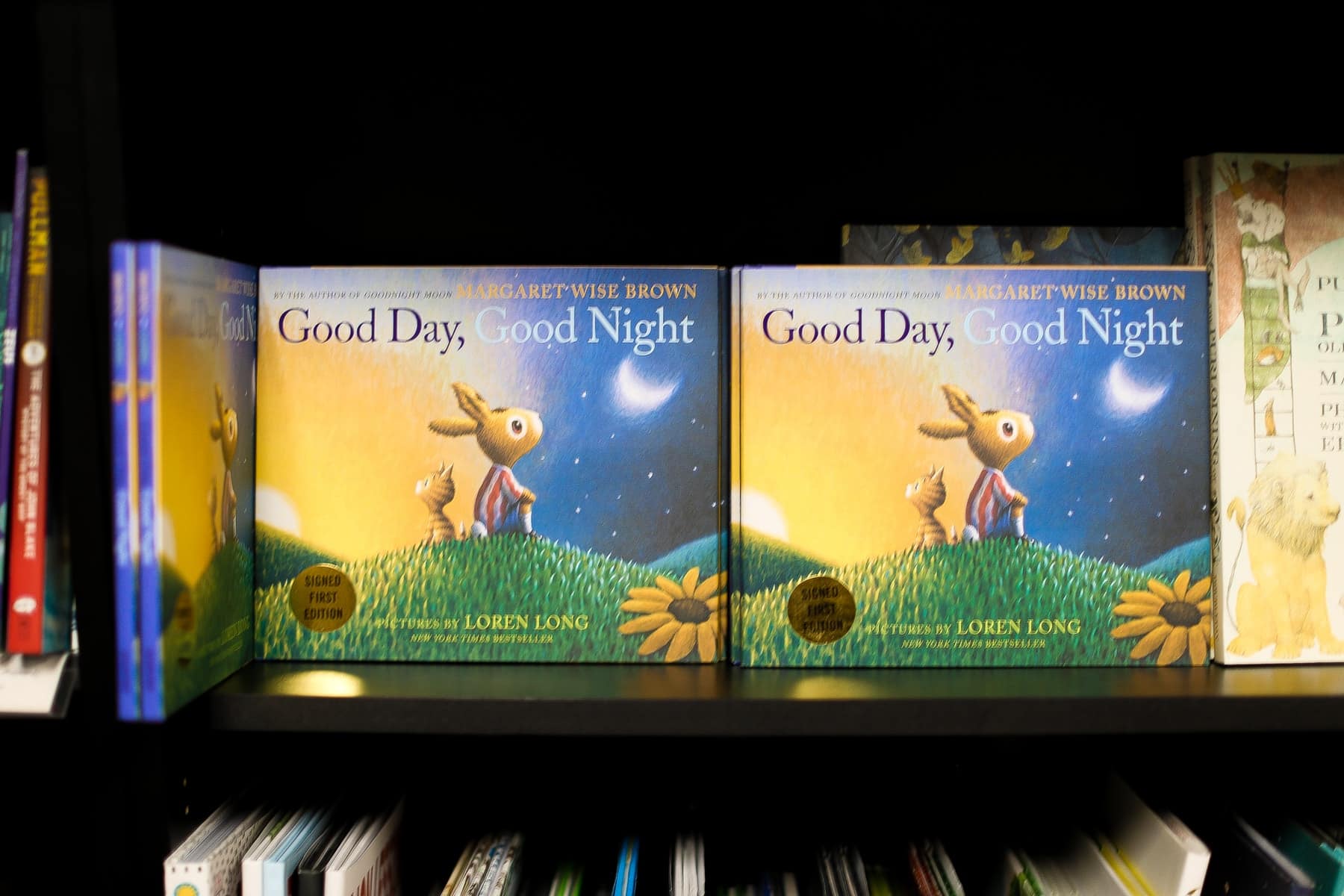 Set the Tone With a Bedtime Playlist & Books
Aside from goodnight snuggles and kisses, bedtime at the Schaffer house is all about books. But before we start bedtime stories, Mom puts on her go-to bed playlist. From soothing classical pieces to Jack Johnson lullabies, the tone changes in an instant, creating a relaxing headspace for the whole family to wind down and prepare for a good night's sleep. But first, our favorite bedtime stories! There isn't a night that goes by without getting a great children's book in.
When I found out a never-before-published picture book by Margaret Wise Brown was being released, my inner child (and adult self) was thrilled. Like most children, I grew up reading Goodnight Moon, and to see another release decades later by the New York Times best-selling author was incredible. I was ecstatic to be able to share this with my children. Good Day, Good Night, another literary win for Brown, showcases the ability she had to convey a child's perspective of the world.

---
If you read just one book a day to your child, they will have read 1,825 books by their fifth birthday.
---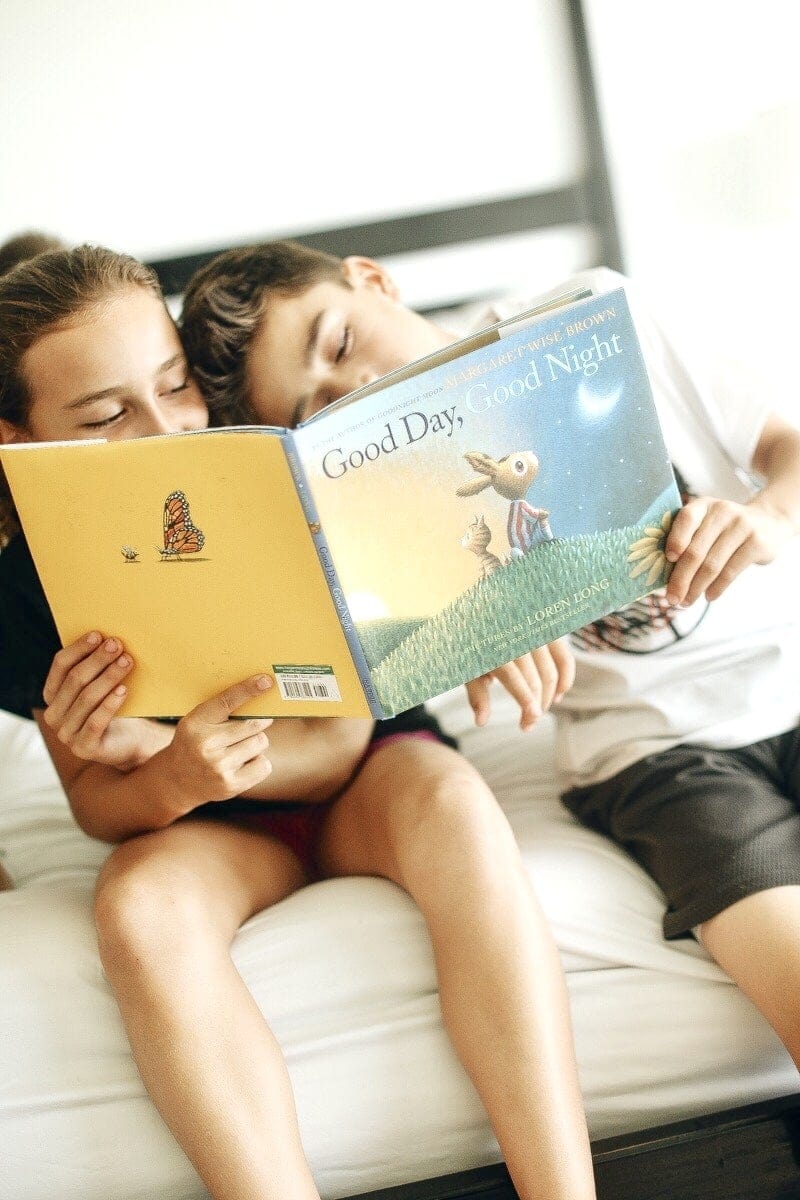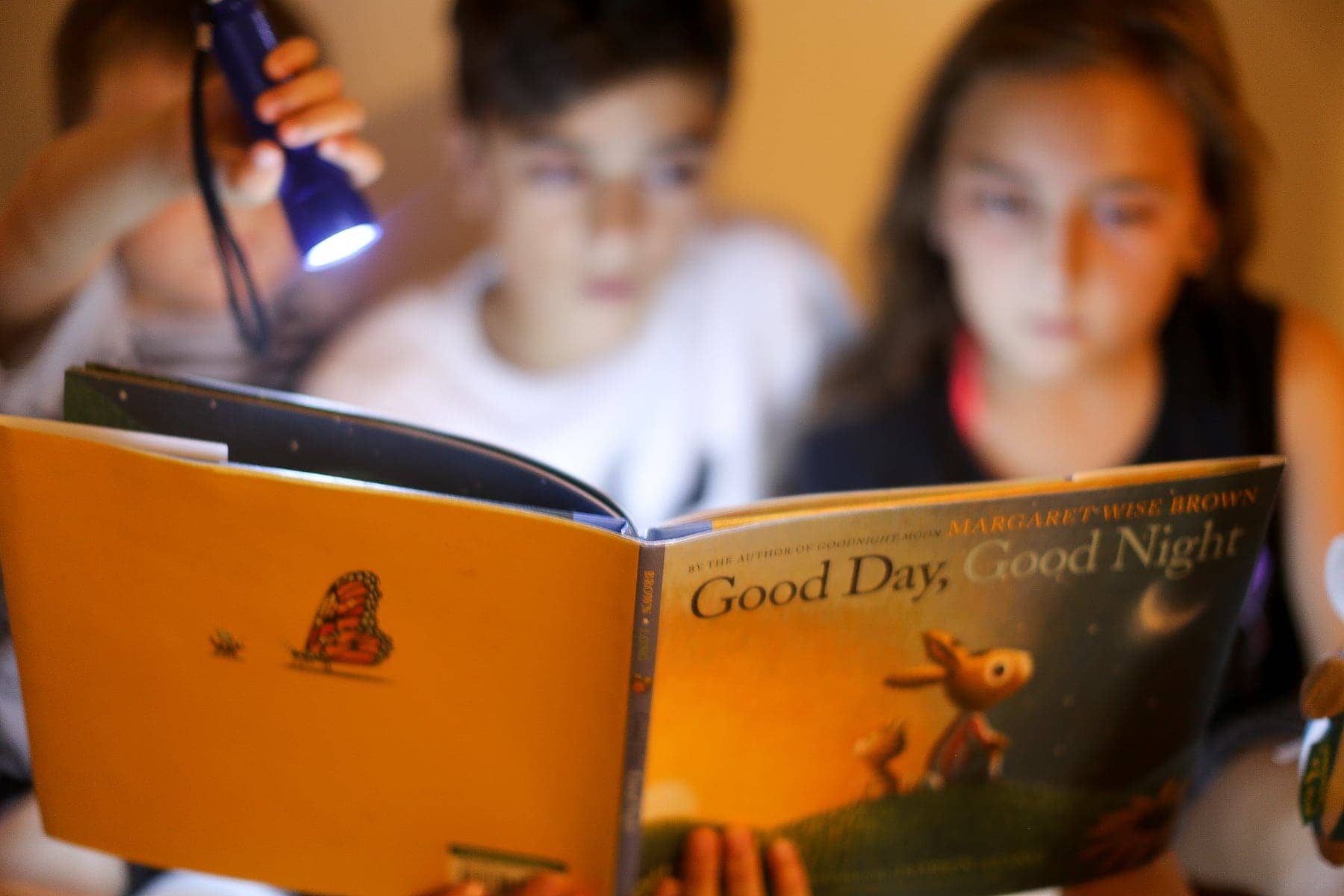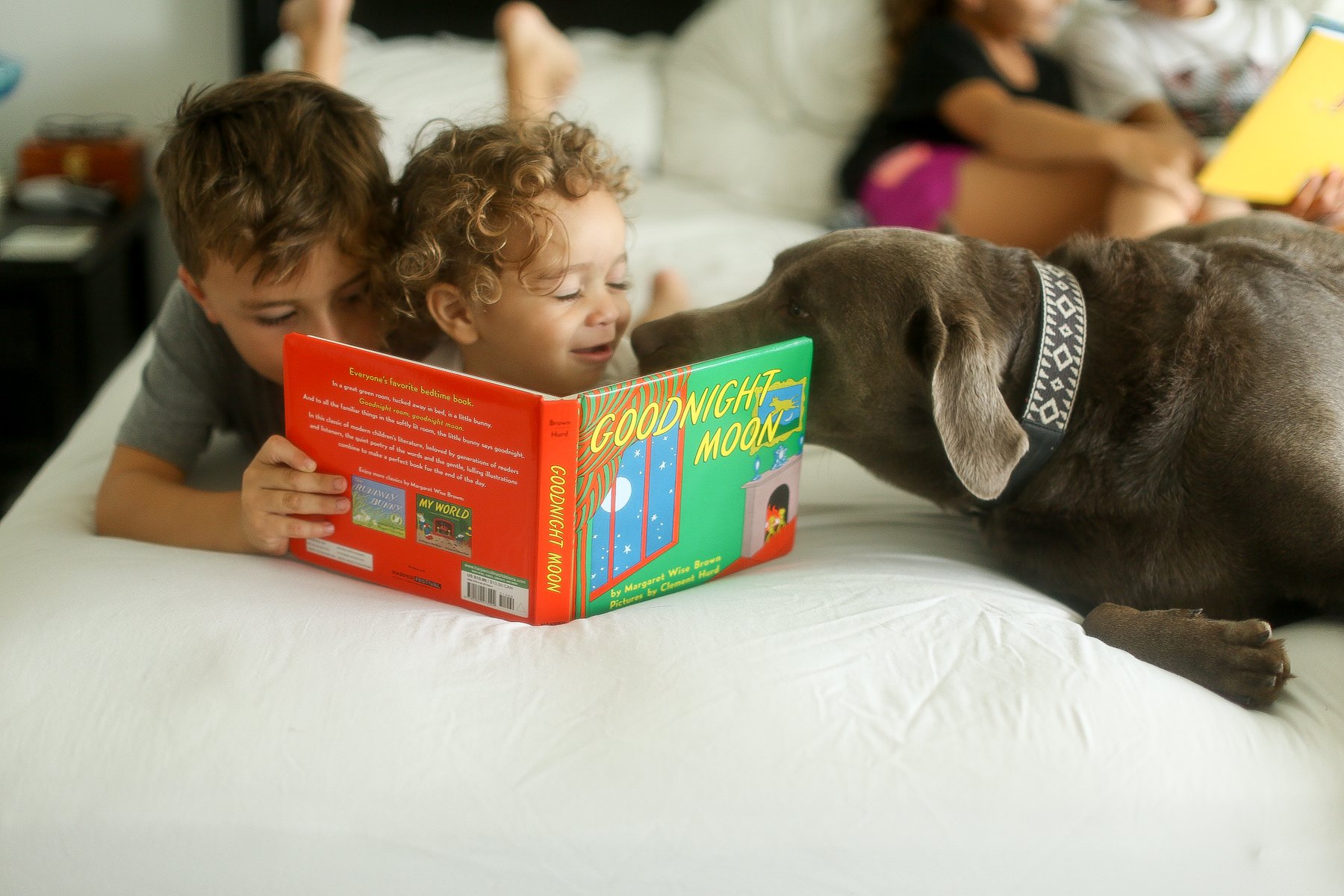 Include All Your Kids In Story Time
My children love each other dearly! No matter what their occasional squabbles are about, at the end of the day, their hearts are full as we wind down and get ready for bed. Mothering four children can be a challenge, but seeing the older ones taking care of their younger siblings makes my heart full. It's fun being on the sidelines watching them practice patience and nurturing as they relish in their roles of big brother and big sister. Having them read heartfelt stories like Good Day, Good Night to the younger ones enables them to escape their day-to-day with purpose, laughter, and love.
The illustrations in Good Day, Good Night are so pure and full of awe and wonderment for little ones. With each turn of a page, Loren Long, the book's illustrator, makes Brown's sincere and charming tale come to life. Like Brown's previous classics, her soothing words are harmoniously in sync with Long's lulling illustrations. Readers take comfort in the reassuring words of the little bunny and delight at the attention to detail and hidden surprises on every page. Hint, hint (and fun activity alert): my kids loved looking for the little mouse!

---
When children have a home library (as few as 20 books of their own at home), they achieve three more years of schooling than children who don't have any books at home.
---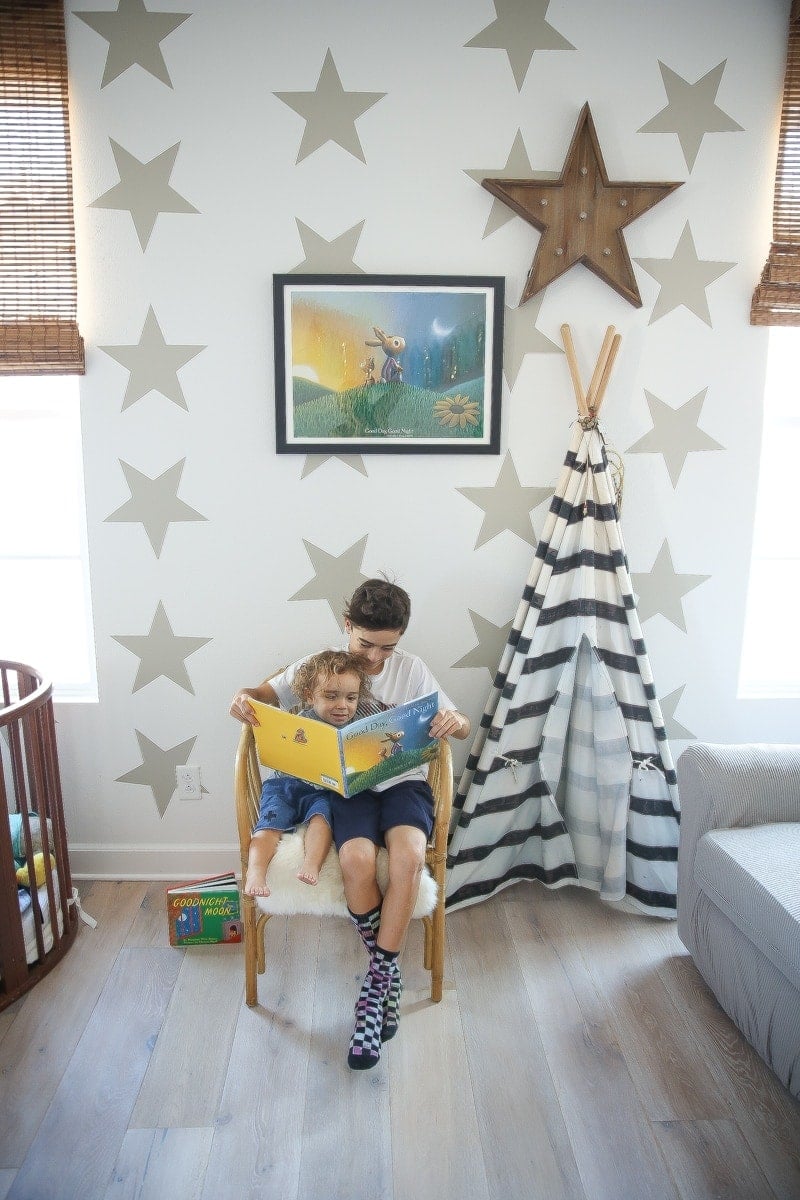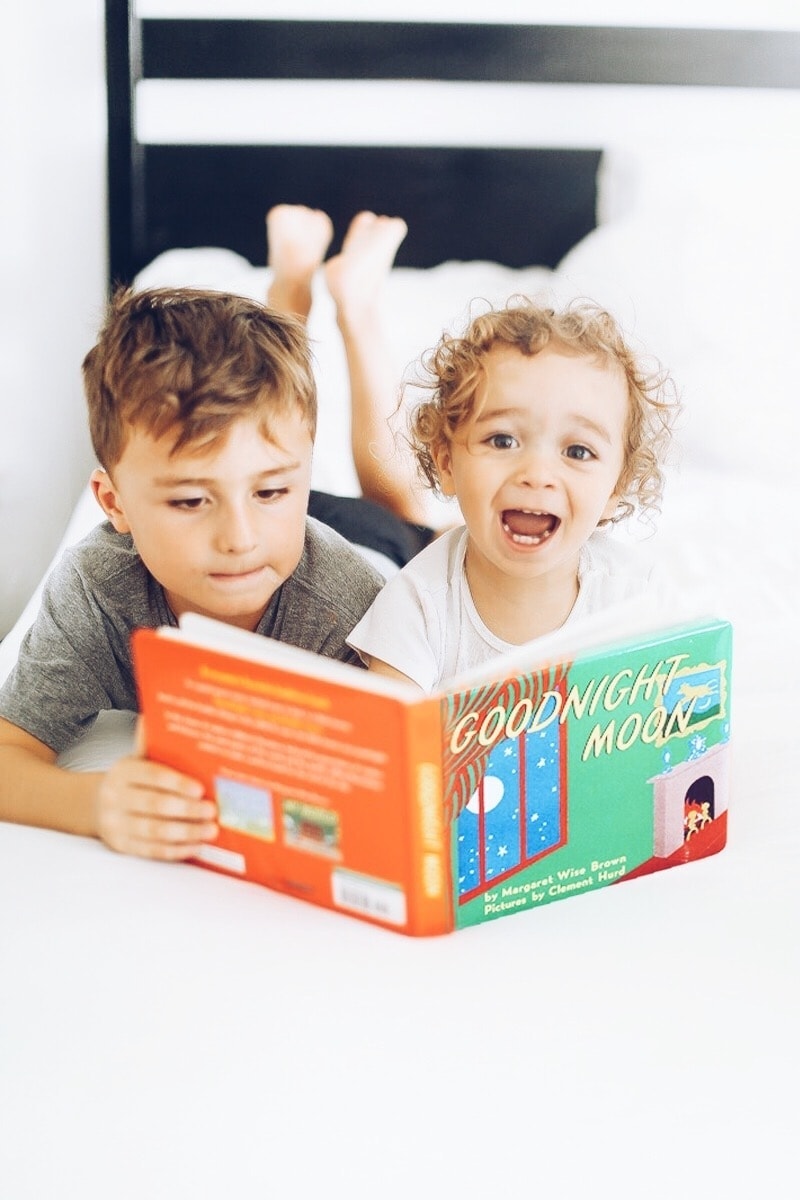 Add Activities to Your Bedtime Routine
In celebration of Good Day, Good Night coming to life, the folks over at Harper Collins created an activity booklet for your little ones. As a former school teacher, there is nothing I appreciate more than activities and lesson plans. Especially when they help reinforce the book's message. The storytime activities are a great way to teach your child to be present and in tune with the sweet world around them. Check out those activities here, and watch the trailer for a fun sneak preview!
As we wake up each day, I want my children to be well-rested and happy. Equipping the kids with the right amount of sleep and healthy bedtime routines has become a priority. As a mom, I am making it my business to ensure they are adequately rested. Reading heartfelt stories like Good Day, Good Night not only entertains but equally supports our favorite daily ritual so they can thrive and happily engage throughout each new day.
Have you listened to my podcast? Check out The Mom Confidential!
---
Read 20 minutes a day, and you'll read 1,800,000 words per year. Children who read 1,000,000 words a year are in the top two percent of reading achievement.
---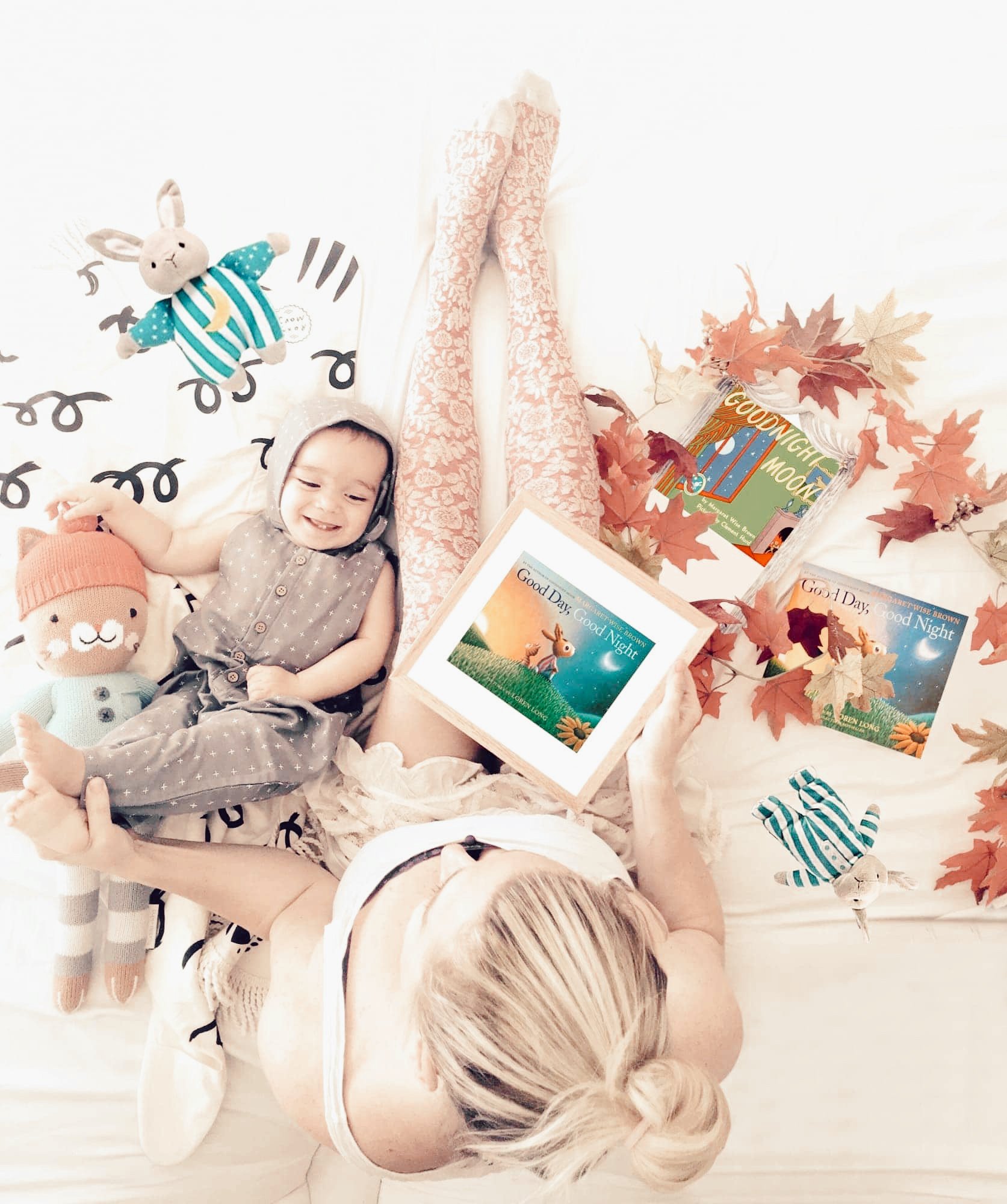 Tips for Parenting In Style...
Never boring, always awesome. Keep up to date with the latest from City Girl Gone Mom.