9 Bathing Suits We're Swooning Over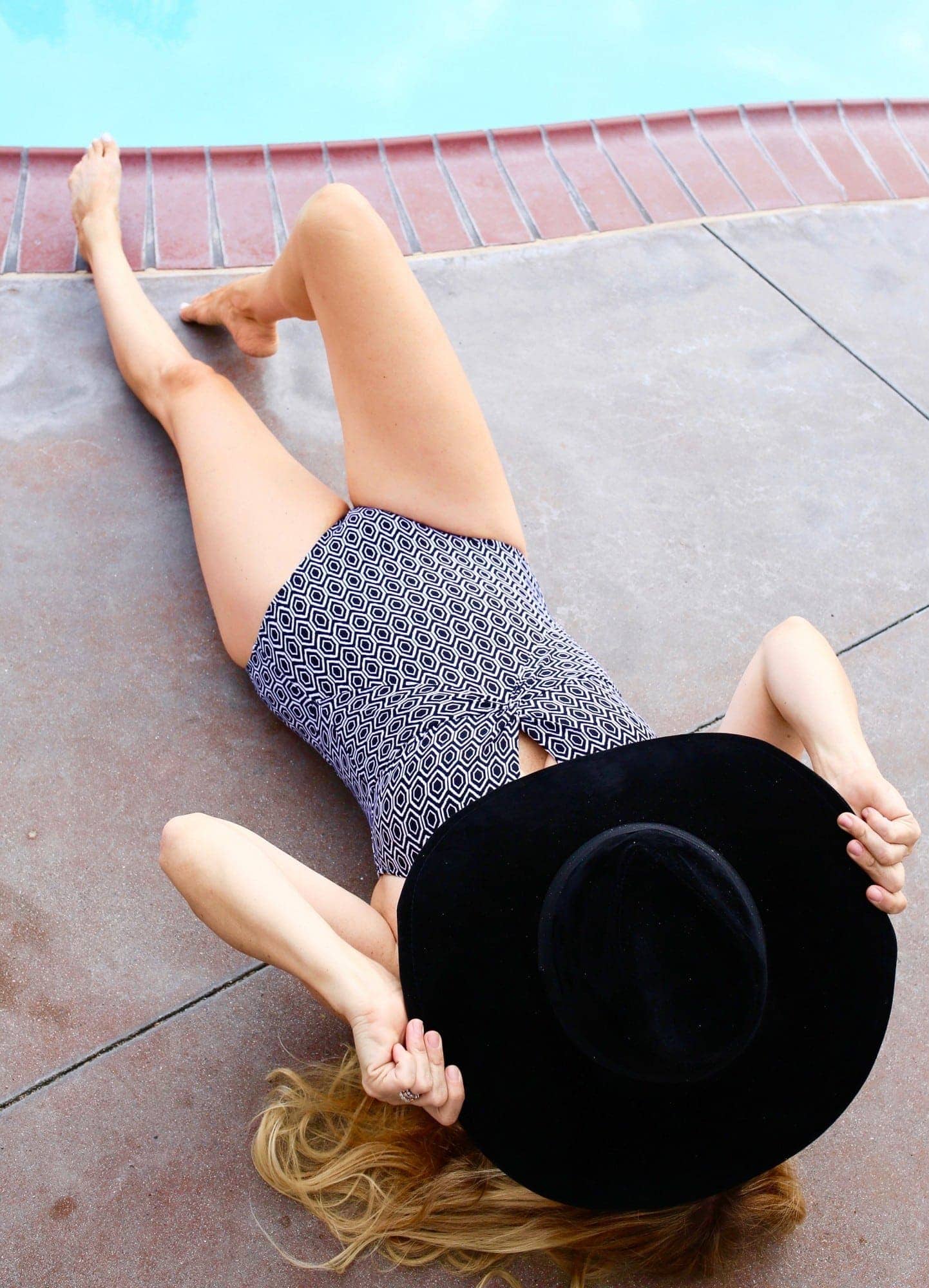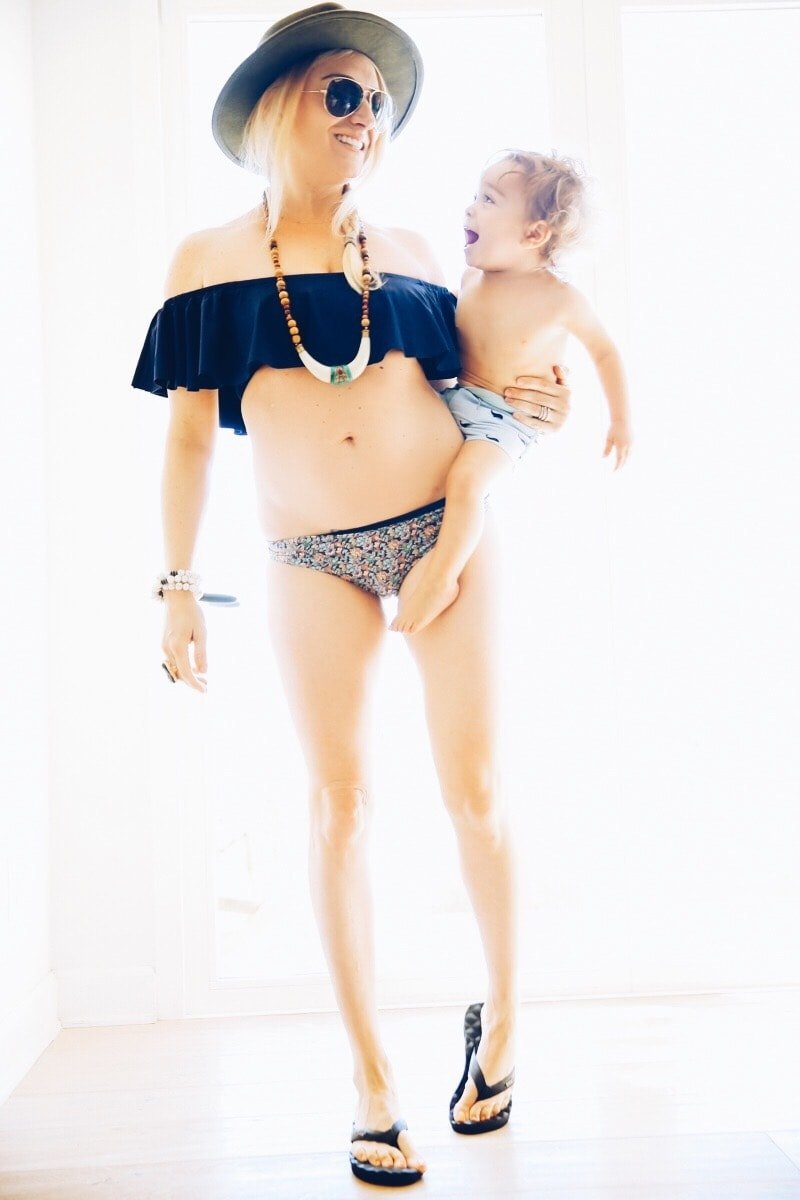 9 Bathing Suits We're Swooning Over
Breezy dresses, colorful headbands, strappy sandals—we love the beachy chic wardrobe that summer calls for. But this season, save the big statements for where you'll be spending most of your time: at the pool! With fun getaways and staycation plans well underway, we've been on the hunt for new swimwear to dive into. Classic striped bikinis, bold one-pieces, retro two-pieces—we've got you covered with nine of our favorite bathing suits so that you feel comfortable and confident no matter where your summer plans take you.
Geometric, Baby!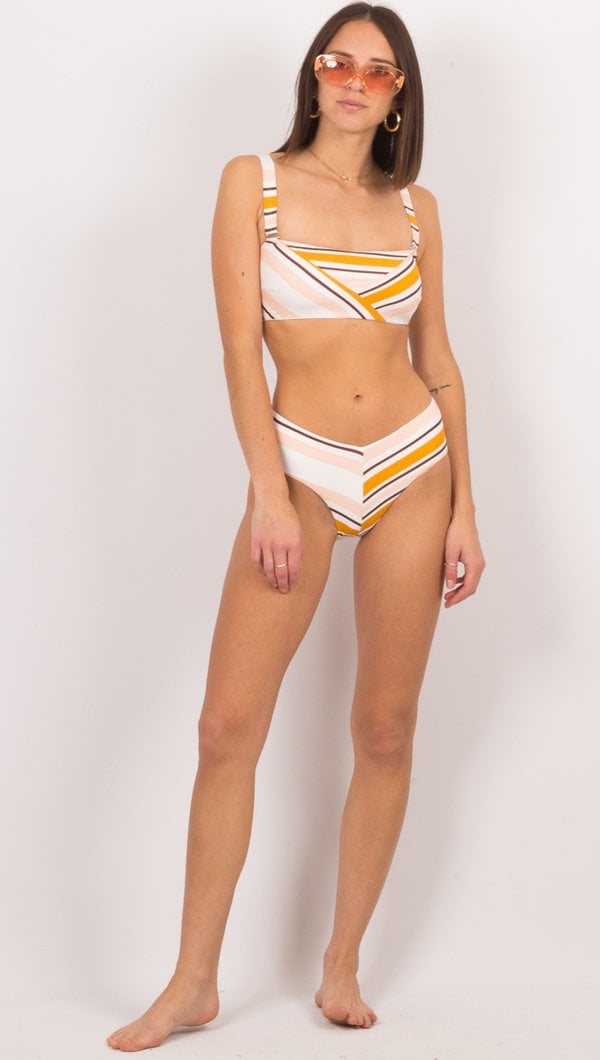 Van De Vort Zulu and Zephyr Warm Sand Bandeau Bikini
We love this colorful two-piece from Van De Vort (SD friends, check them out at One Paseo!) for bringing a fresh, geometric look to the typical striped bikini. The yellow and pink tones make it perfect for summer and the mid-rise bottoms give you a bit more coverage.
---
The bikini is named after the islands in the Bikini Atoll in the North Pacific's Marshall Islands where the U.S. tested the atomic bomb in 1946.
---
Flirty and Sweet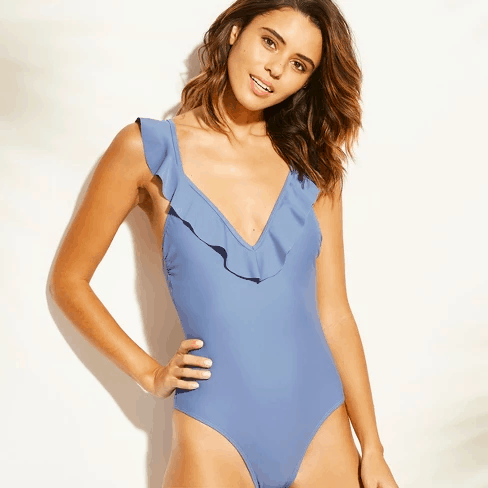 Target Ruffle Neck Scoop Back One-Piece
This ruffle-neck one-piece is fun, flirty and totally cute! For those looking to reveal a little more skin, but don't want to purchase a two-piece, the scoops in front and back nail that balance. You can choose from pink or dusty blue—but we have a soft spot for the blue!

Go Vintage!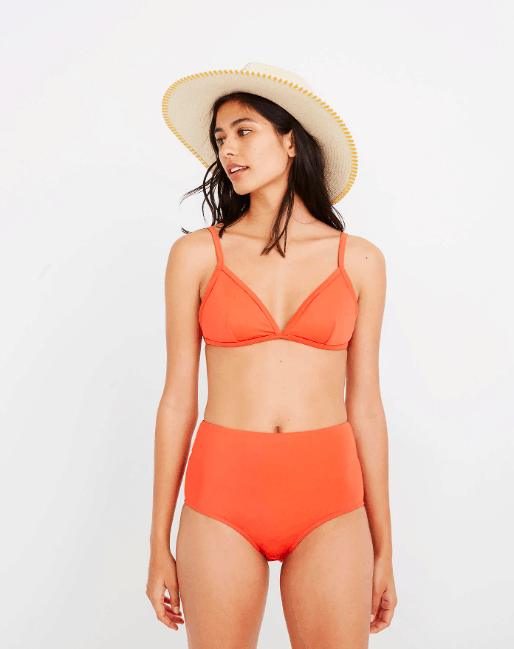 Madewell Second Wave Bikini
It's all about making bold statements this year with your swimwear—whether it's a fun pattern or, like this simply perfect Madewell bikini, a bright orange two-piece. This bikini has a slightly retro feel, with piping on the top and high-waisted bottoms.
---
In 1907, Australian swimmer Annette Kellerman was arrested for wearing a one-piece suit that showed her arms and legs.
---
Simply Pretty One-Piece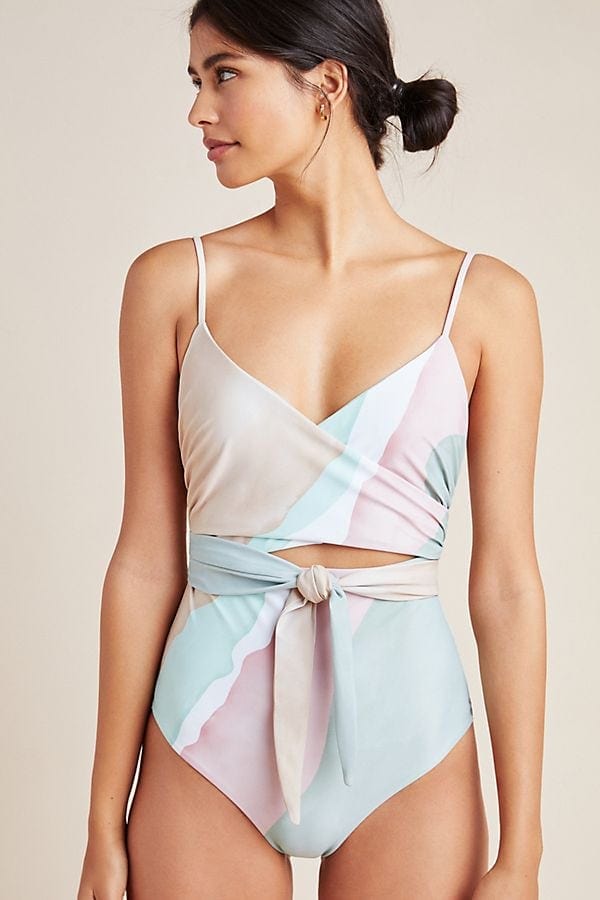 Anthropologie Mara Hoffman Isolde One-Piece
If you're in the mood to splurge, look no further than this Mara Hoffman dream suit! Pastel watercolors, nice coverage and a sweet tie waist—is a must-have! Also, did we mention the built-in SPF? Yes, you read that right. This suit comes infused with SPF 50.
---
In Victorian times, women entered the water by "bathing machine," a horse-drawn carriage rolled into the surf, so that they could not be seen from shore. The "swimwear" covering their bodies weighed more than 20 pounds when wet.
---
Solid Stripes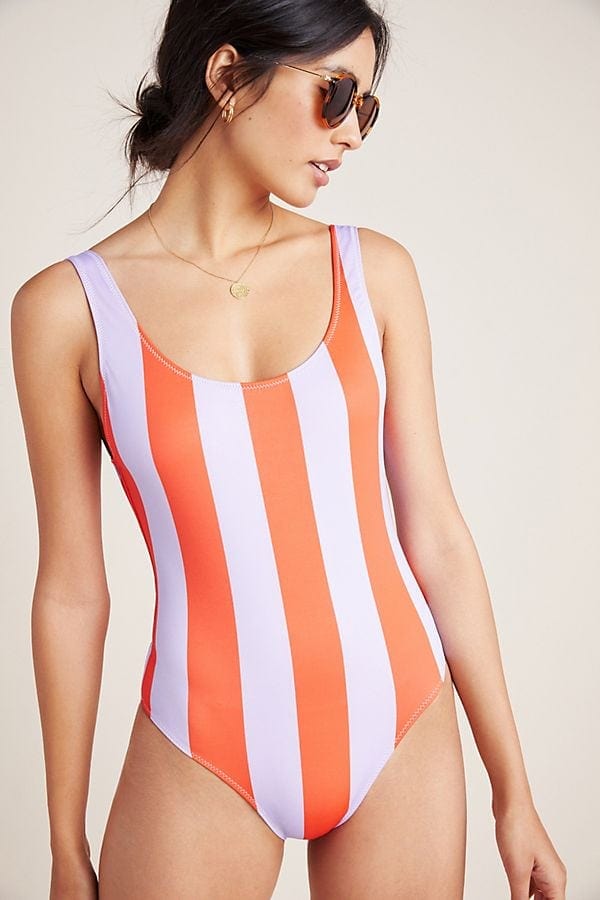 Anthropologie Anna Marie One-Piece
This striped suit from Anthropologie has us dreaming of warm summer nights and beautiful beach sunsets. The plunge back adds a sexy touch to an otherwise classic silhouette. Grab a pair of denim shorts and easy slides and you are ready to go!

Bandeau Baby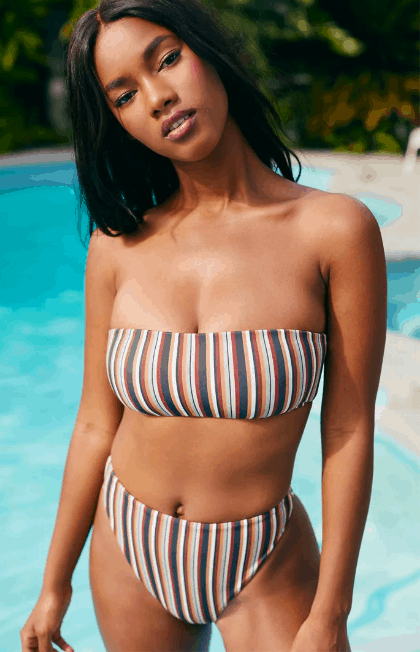 Pacsun LA Hearts Chocolate Stripe Bikini
Pacsun's LA Hearts Bikini gives us total beach babe vibes. With a striped bandeau top and high-cut bottoms, this bikini is flattering, unique and effortlessly chic. Plus, there is boning on the sides for some extra support!
---
The Sports Illustrated Swimsuit Issue was created to fill the winter months between sports seasons.
---
Cheeky and Floral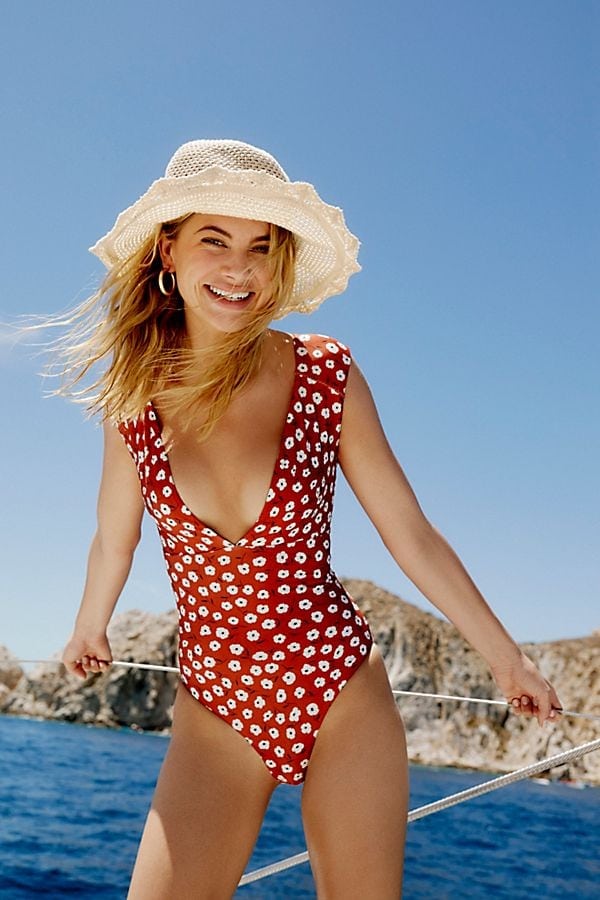 Free People Frida One Piece
Who said blooming beauties were just for spring? Florals are timeless if you ask us! That's why this Frida one-piece from Free People is at the top of our list this summer. The plunging neckline is perfect for the gals with smaller chests, and the print is versatile for your coverup go-tos.
---
In Australia, swimsuits are known as "cossies." In the UK and Ireland, they are called "togs."
---
Coastal Chic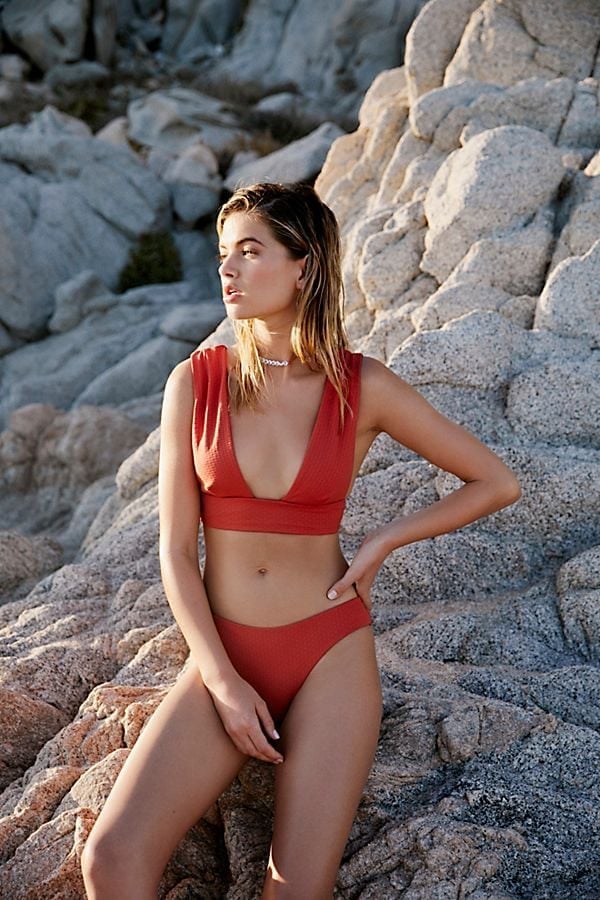 Free People Beth Bikini
Just look at that top! This textured top is chic, elegant and the first thing that caught our eyes on this Free People Beth Bikini. Lounge poolside, then throw on a midi skirt for a versatile look that can go from swim to dinner.
---
China is the world's largest exporter of swimsuits, constituting approximately 70 percent of the global shipments.
---
Out From Under Polka Dot Bikini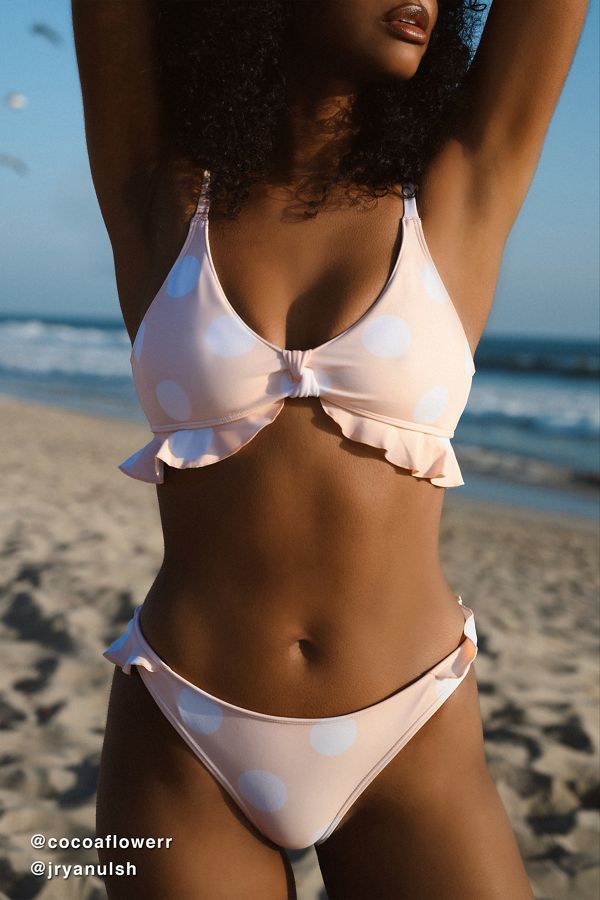 Urban Outfitters Out From Under
We are swooning over this retro-femme Out From Under look at Urban Outfitters. We have a feeling you'll love it too, thanks to the ruffle lining, knotted top and blush pink base.
---
The most expensive swimsuit in the world is a $30 million bikini made with more than 150 carats of flawless Steinmetz diamonds set in platinum.
---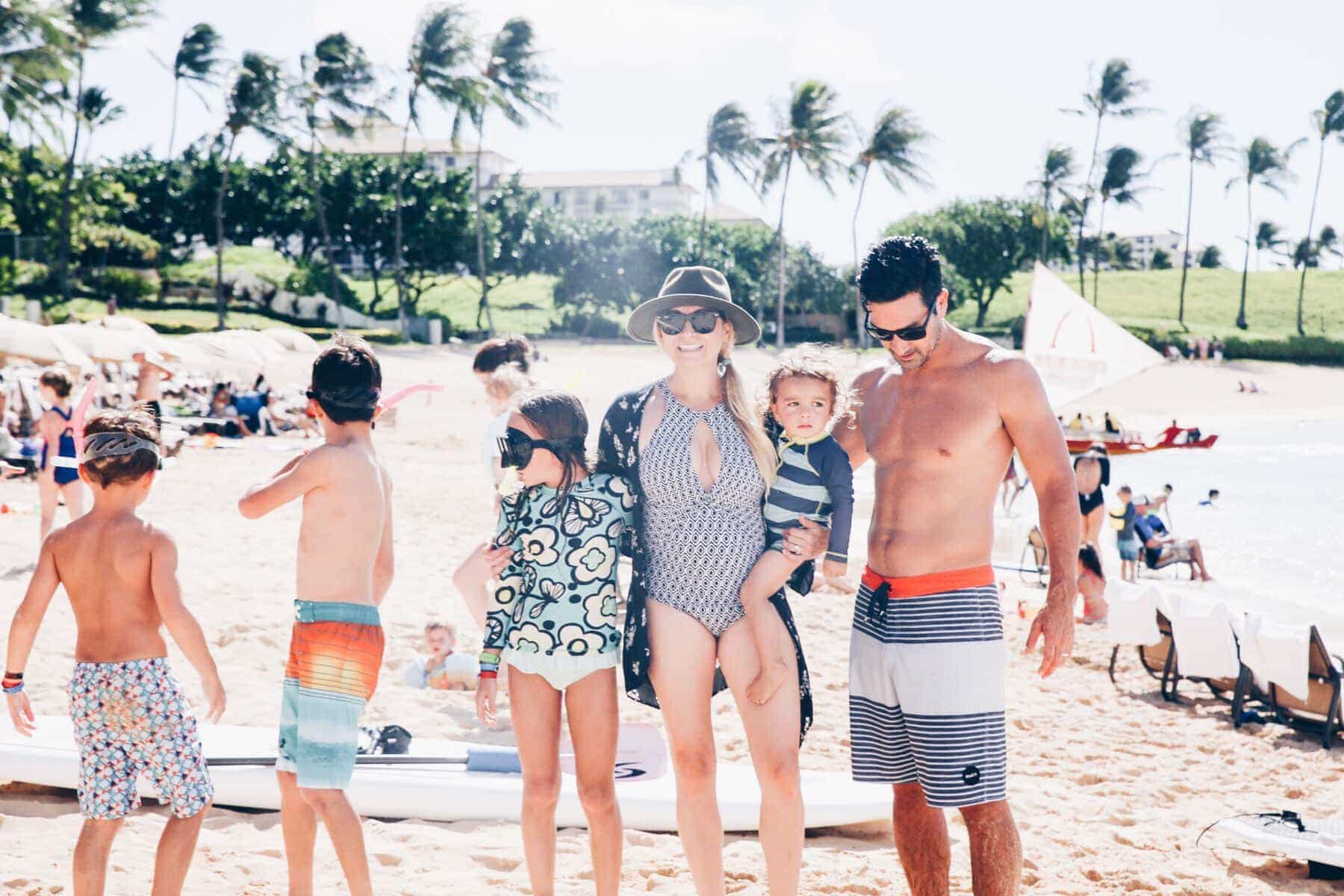 You May Also Like
9 Beach Towels That Make a Splash
Hotel Del: Fourth of July Lessons Before The Fireworks
Tips for Parenting In Style...
Never boring, always awesome. Keep up to date with the latest from City Girl Gone Mom.