9 Beach Towels That Make a Splash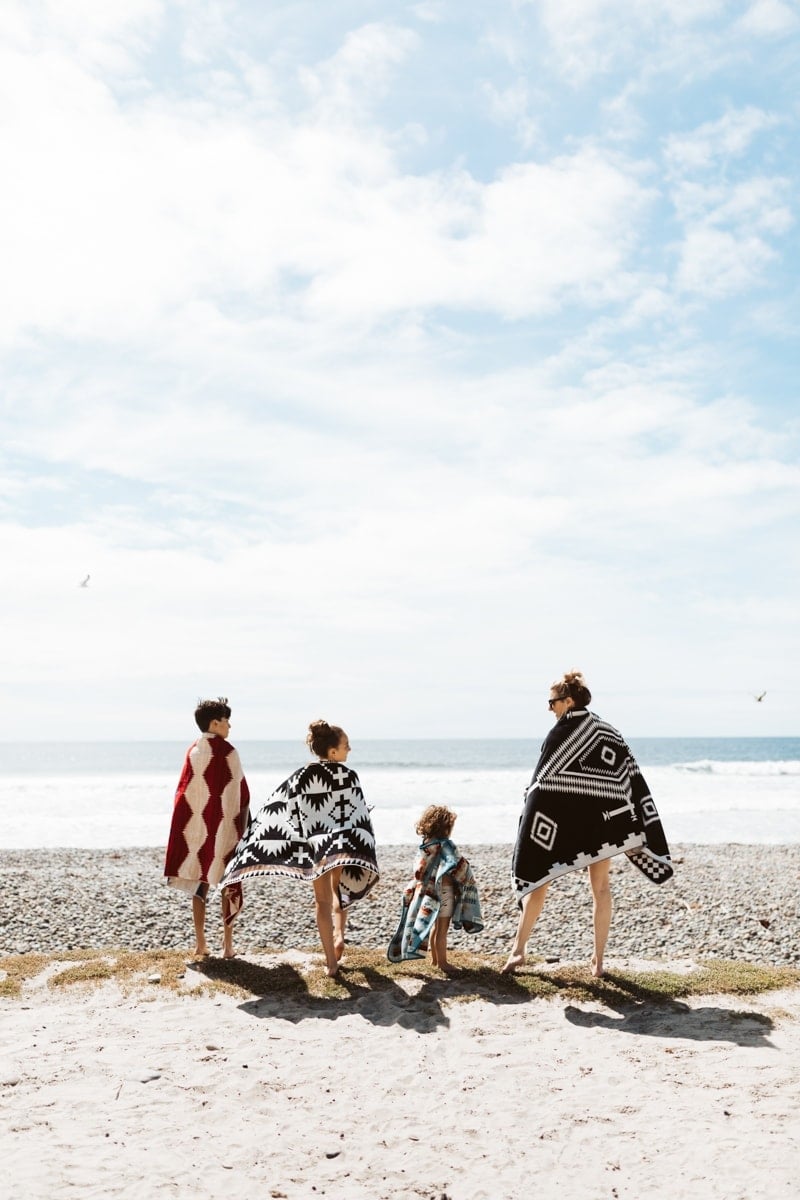 9 Beach Towels That Make a Splash
Summer is days away and my kids aren't the only ones excited for the end of the school year! Once they're out for the season, that's when the fun starts! We'll play at the local park, have movie nights in our newly-revamped patio area, and spend more than a few days at the beach. We love playing in the sand and surf, and we're not the only ones! When you and your family head to the beach this summer grab a few of these fun beach towels to lounge on and soak up the sun!
---
"A towel… is about the most massively useful thing an interstellar hitchhiker can have." —Douglas Adams, "The Hitchhiker's Guide To The Galaxy"
---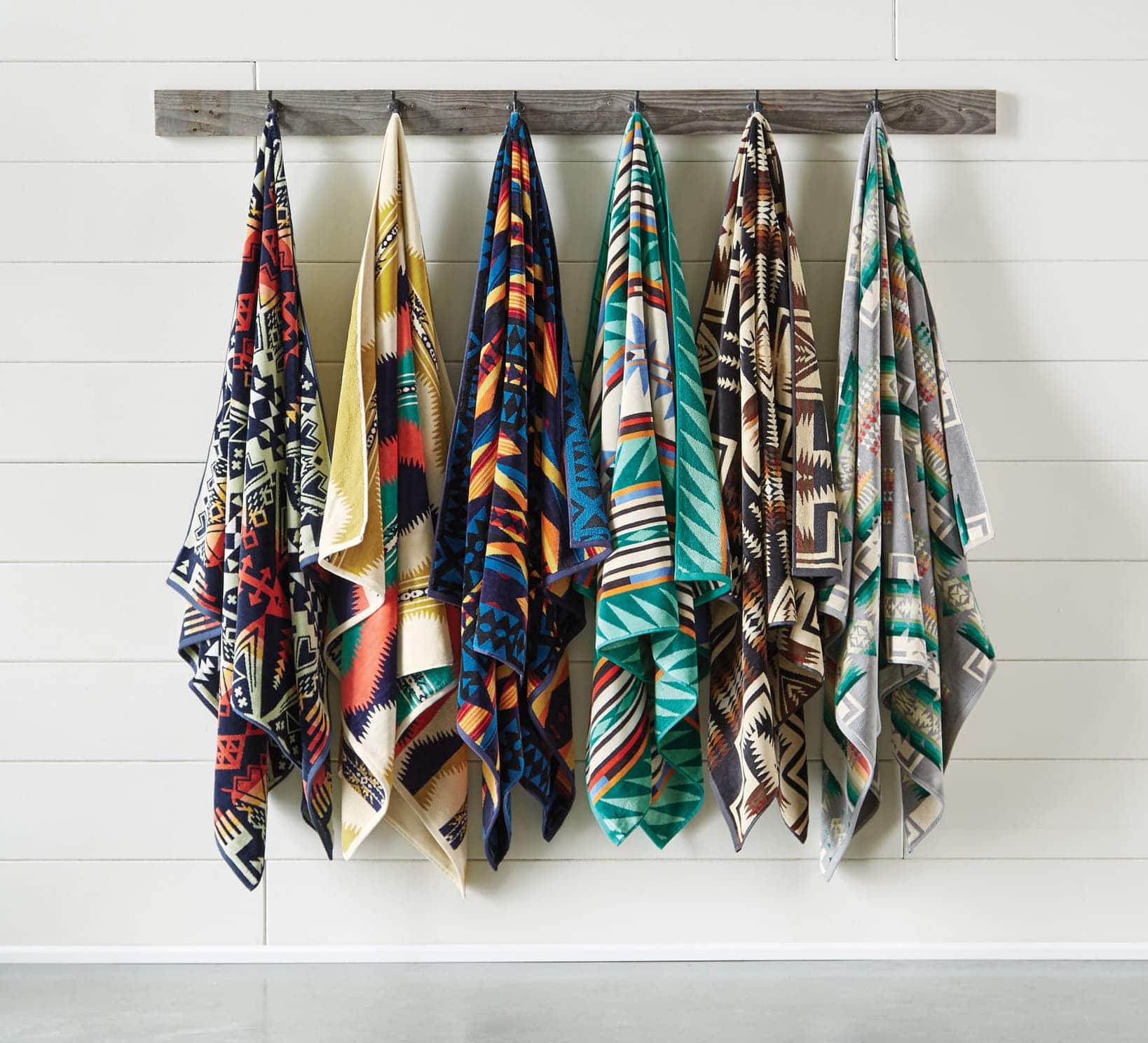 The Art of the Towel
These are some of my favorite towels for beach days with the family. They're bright and colorful, easy to throw on when the kids get out of the water, and they even come with fun prints like Star Wars logos! I have one for each of the kids, and they love them just as much as I do. Pendleton Towels are made to be super absorbent, I love the Native American motif, and the colors are perfect for summer.

---
During the summer, beaches are wider and have a gentle slope. They are narrower and steeper in the winter.
---

The Bigger the Better
When you have a big family sometimes an afternoon at the beach can feel like a camping trip! We need towels, swimwear, toys and snacks for six people, so anything we can all share makes it easier on me. This huge, oversized microfiber towel is perfect for all of us—all the kids can lay  out on, everything (and everyone) fits and we can all sit together for a quick lunch. Sure, with a name like Monster Towel it sounds a little silly, but who wouldn't love a massive beach towel that the whole family can use?
---
Towels are among the most commonly stolen hotel items.
---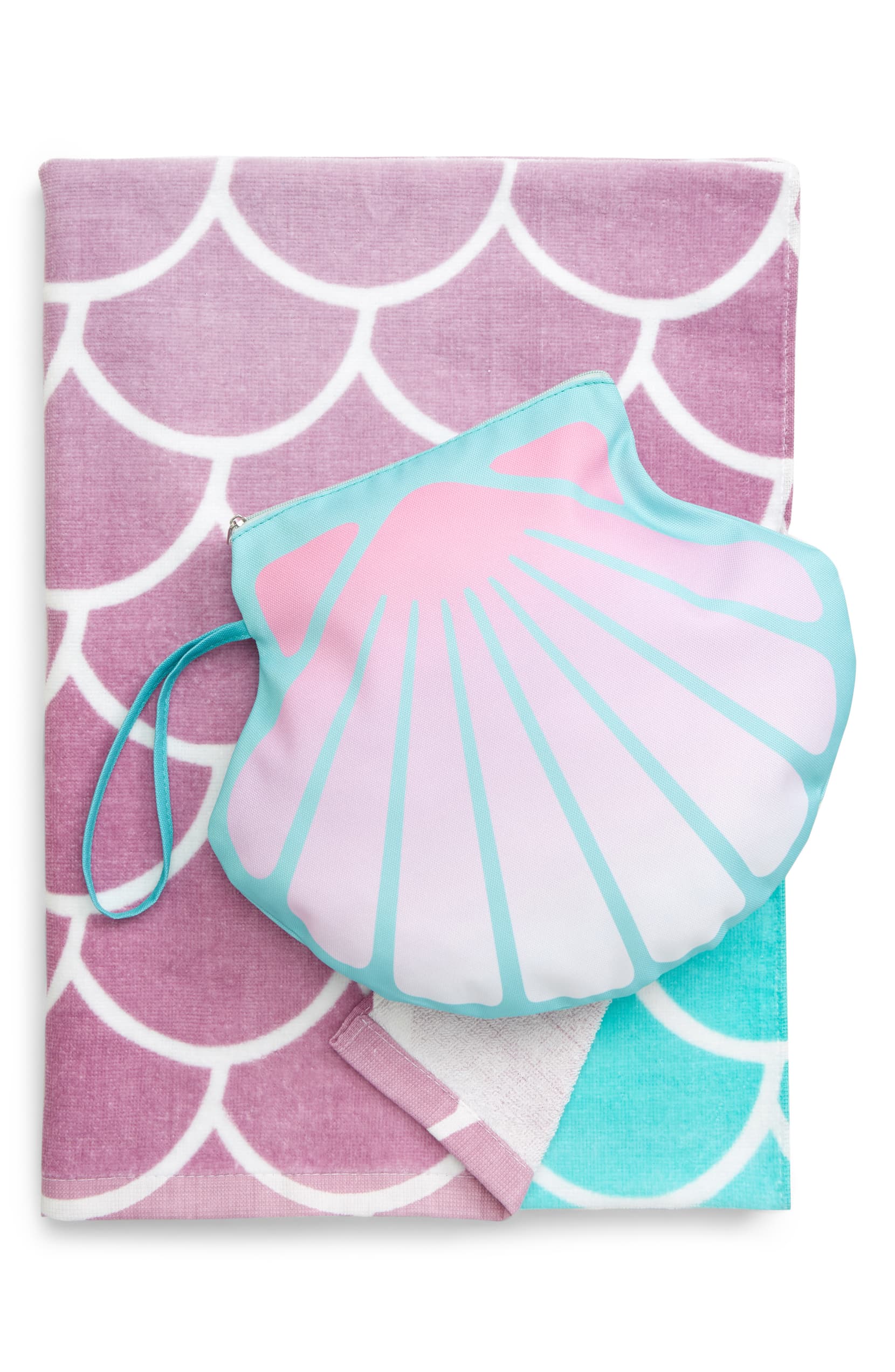 Perfect For the Kids
These towels are so adorable! They're easy for kids to carry so mom and dad aren't lugging everything around by themselves, and they come in such fun prints! Capelli New York Beach Towels are packed in mini zip pouches, then unfold to show large mermaid, unicorn or watermelon prints with fun sayings like "Memaid Off Duty." 


Dads Need Some Style Too
Bobby and I love a day at the beach just as much as the kids, though we prefer a little rest and relaxation to building sandcastles. The Treasure & Bond Tassel Beach Towel is made of a clean and soft terry cloth and the minimalist look just feels relaxing. Plus when you buy Treasure & Bond, Nordstrom will donate 2.5 percent of net sales to organizations that work to empower youth.
---
In the United States, 45 percent of travelers head to the beach for vacation, making it the most popular summer spot.
---

Baby Shark Doo Doo
Hooded towels with fun patterns and animals are great for kids—they'll actually want to get out of the water and into this cute little shark outfit! The Stephen Joseph Beach Tote, Toys and Hooded Towel Set packs into a wet/dry carrying tote and also comes with little shovels and plastic animals for some fun in the sand! Everything they need for the beach in one cute, little bag? Yes, please!
---
Towels have been a part of society since the 14th century when people in the city of Bursa (now Turkey) wove them in intricate patterns.
---

Little Luxuries For Mom
Beach towels come in almost every print imaginable and while I love the fun, bright colors of summer for the kids, sometimes mom just wants a beautiful, luxurious towel to sunbathe on. Missoni's Tolomeo Beach Towel is ultra-soft and comes in neutral ocean tones that match with the sea and sand. It's colorful without feeling like you snagged a towel from the kid's room.


Pick Your House Colors
Harry Potter, Marvel, Spongebob, Disney—kids love them all. If your littles have a particular movie or character they love, make a day at the beach even more special by finding a towel with their favorite superhero or princess on it. These Harry Potter House Towels are pretty perfect—your kids can pick their own house, and you can even have the towels monogrammed with their initials! Go team Gryffindor!
---
San Diego County is home to 70 miles of beautiful beaches and coastline.
---

Go For Classic
Nothing says summer like a classic beach towel, and West Elm has some great ones. The Organic Bold Stripe Reversible Beach Towel in Landscape Blue has cobalt blue stripes on one side and sky blue on the other. It's beautiful and simple, plus it's 100 percent organic cotton, certified to the Global Organic Textile Standard so it's also good for your family and the environment. Win-win.
---
Beach towels rose in popularity after Coco Chanel came back tan from a trip to the Fench Riviera. Fans began to adopt her sunkissed look and needed a larger, thicker towel for lounging in the sun. 
---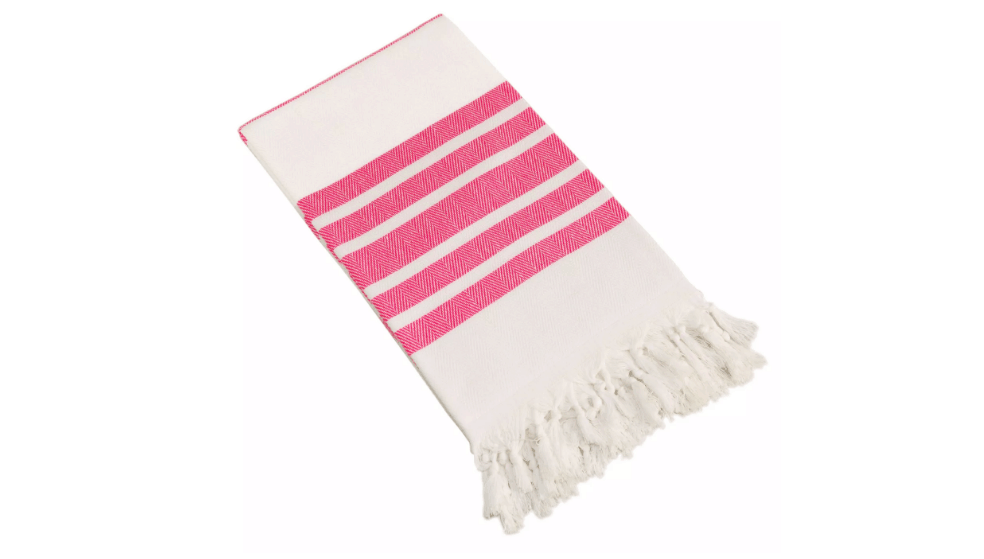 Get One in Every Color
If you've ever had kids argue over who got the better toy, the bigger bowl of ice cream, the first pick on movie night, etc. then you'll love the idea of grabbing everyone in the family the exact same towel. Target's Herringbone Pestemal Beach Towels are made of Turkish cotton, have cute little tassels on the ends and come in 11 different colors. Everyone in the family can pick the color they want and there won't be any arguments over whose is whose.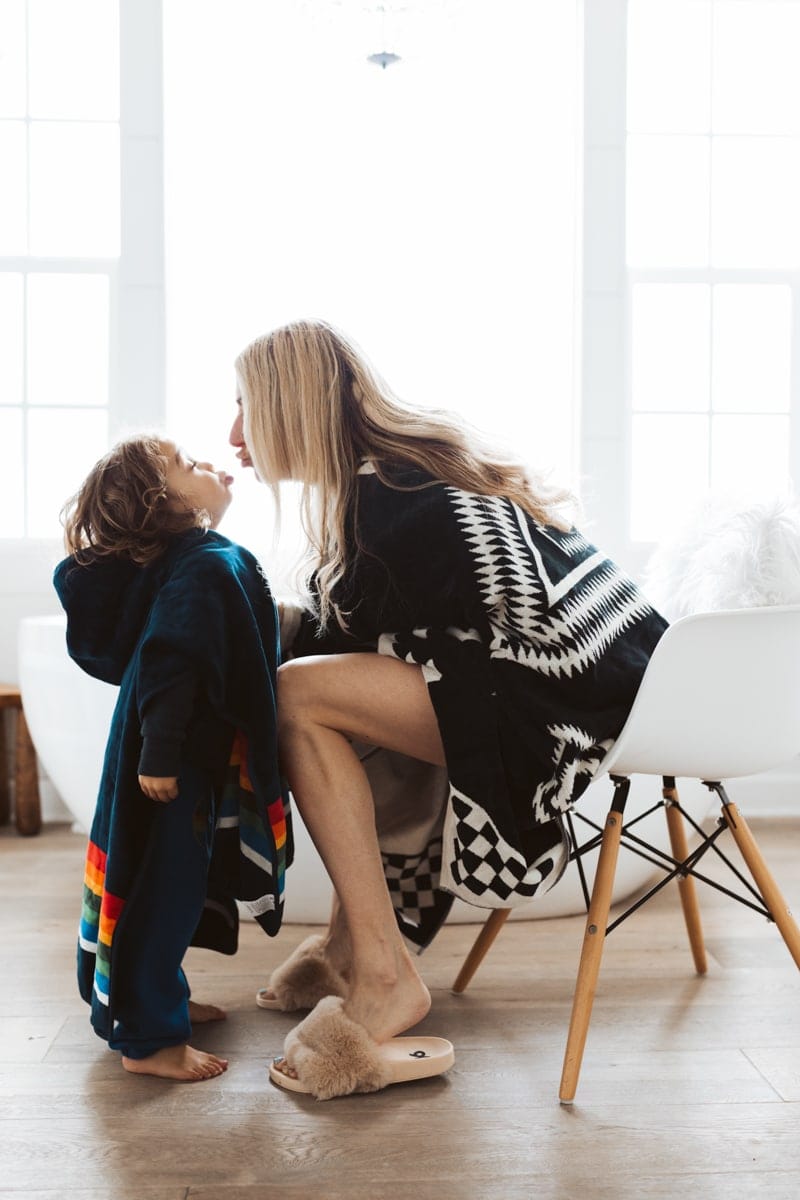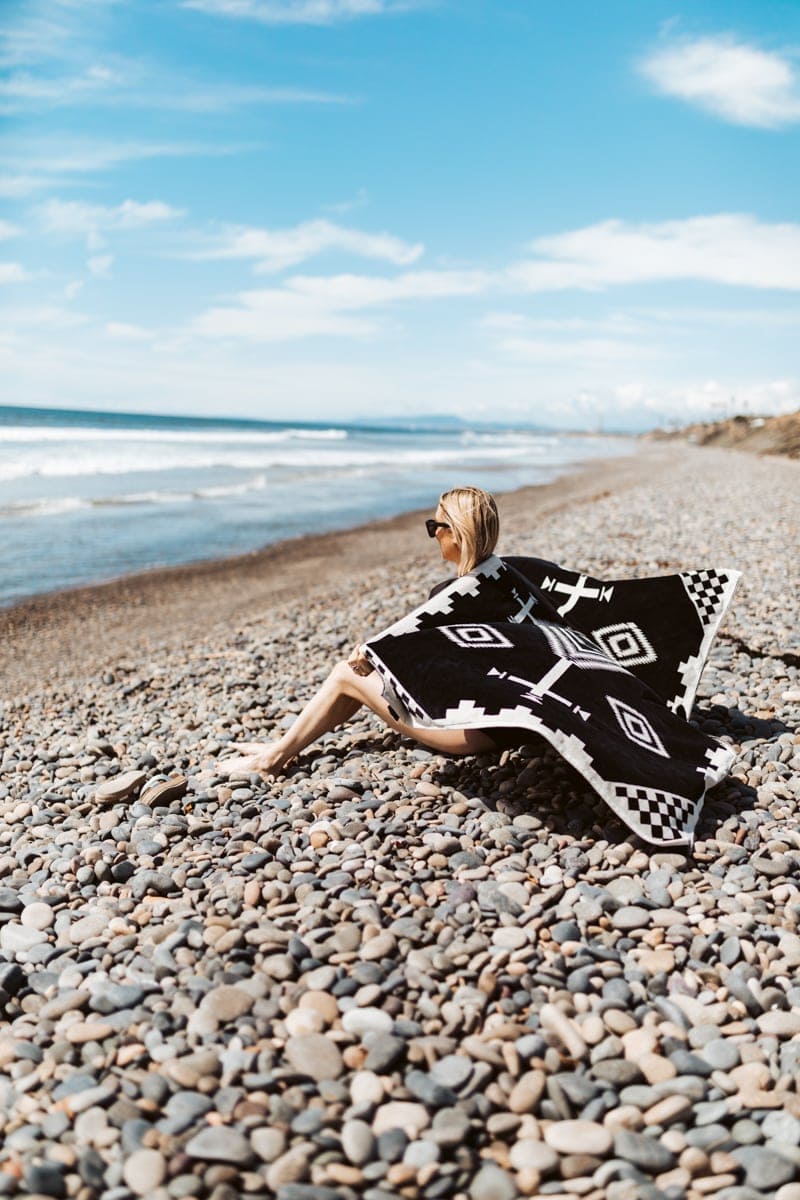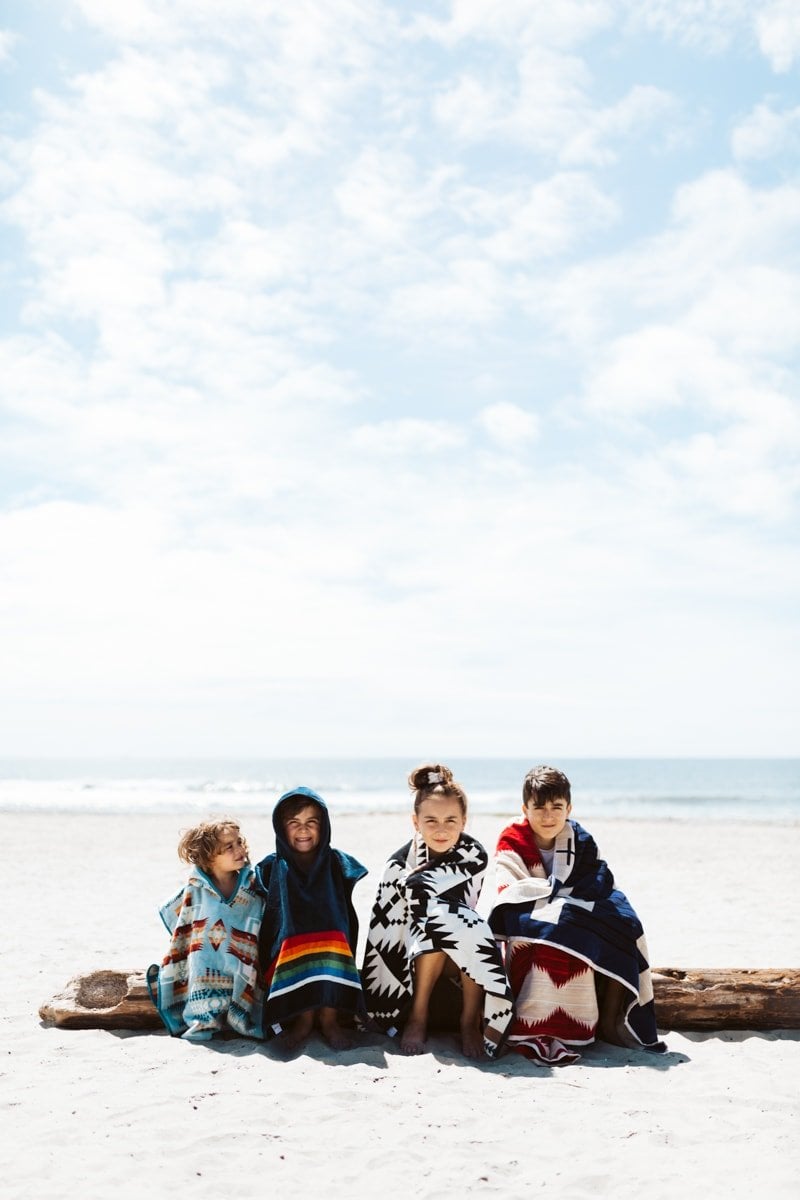 You May Also Like
7 of the Best Summer Sandals to Buy Right Now
Throw Your Kids a Welcome to Summer Party
Tips for Parenting In Style...
Never boring, always awesome. Keep up to date with the latest from City Girl Gone Mom.