Disneyland is truly a magical place that has captured the hearts of our family since our very first visit. It's a place where dreams come true, where imagination and fantasy become a reality, and joy is limitless.
We were so honored to get the cordial invite to help celebrate 100 years of Disney magic. We started at Disneyland for three incredible nights before hopping aboard the Disney Cruise Line for even more fun at sea. It was a week full of delicious food, captivating shows, thrilling rides, and the most incredible memories we'll cherish for years to come.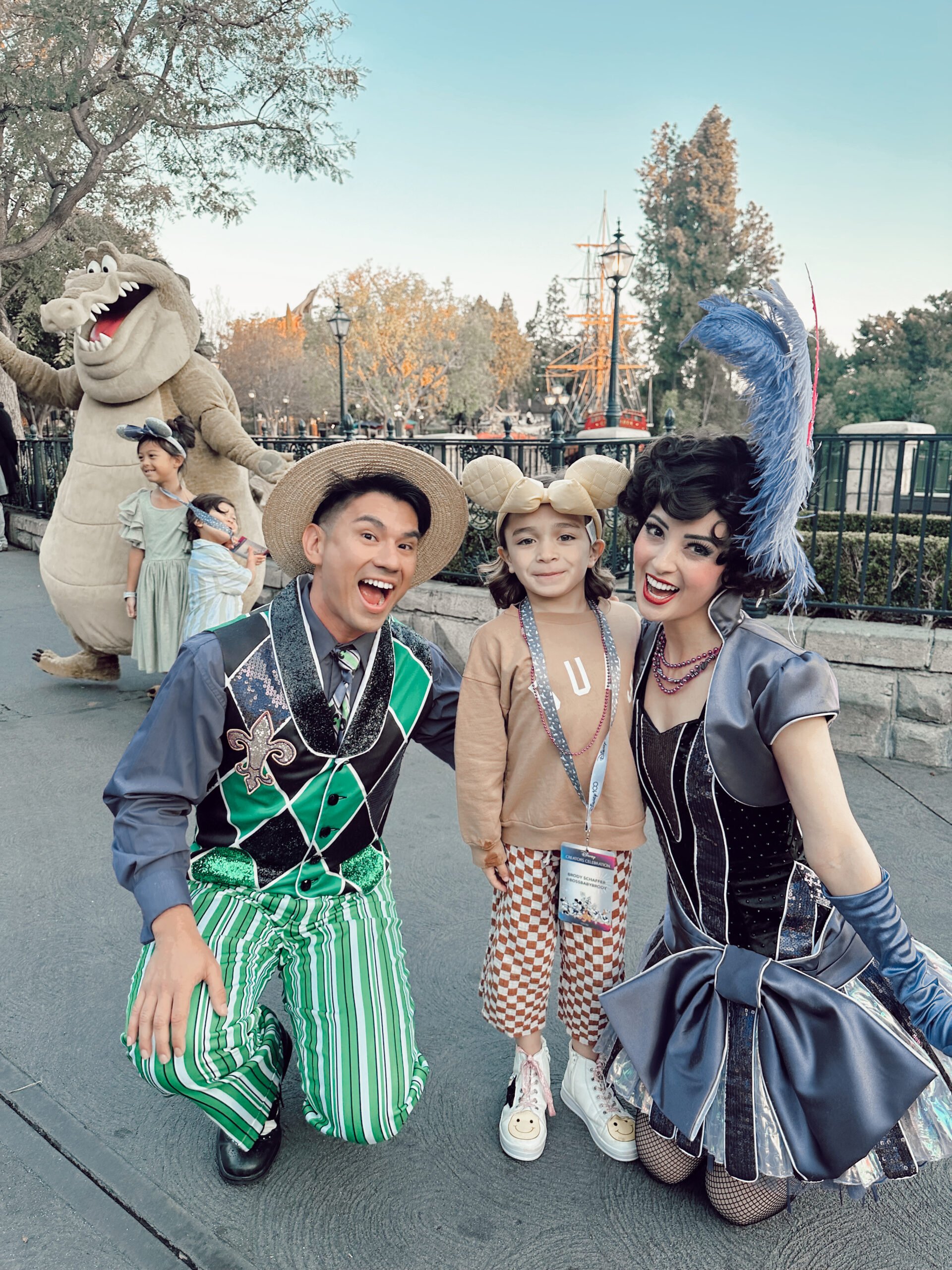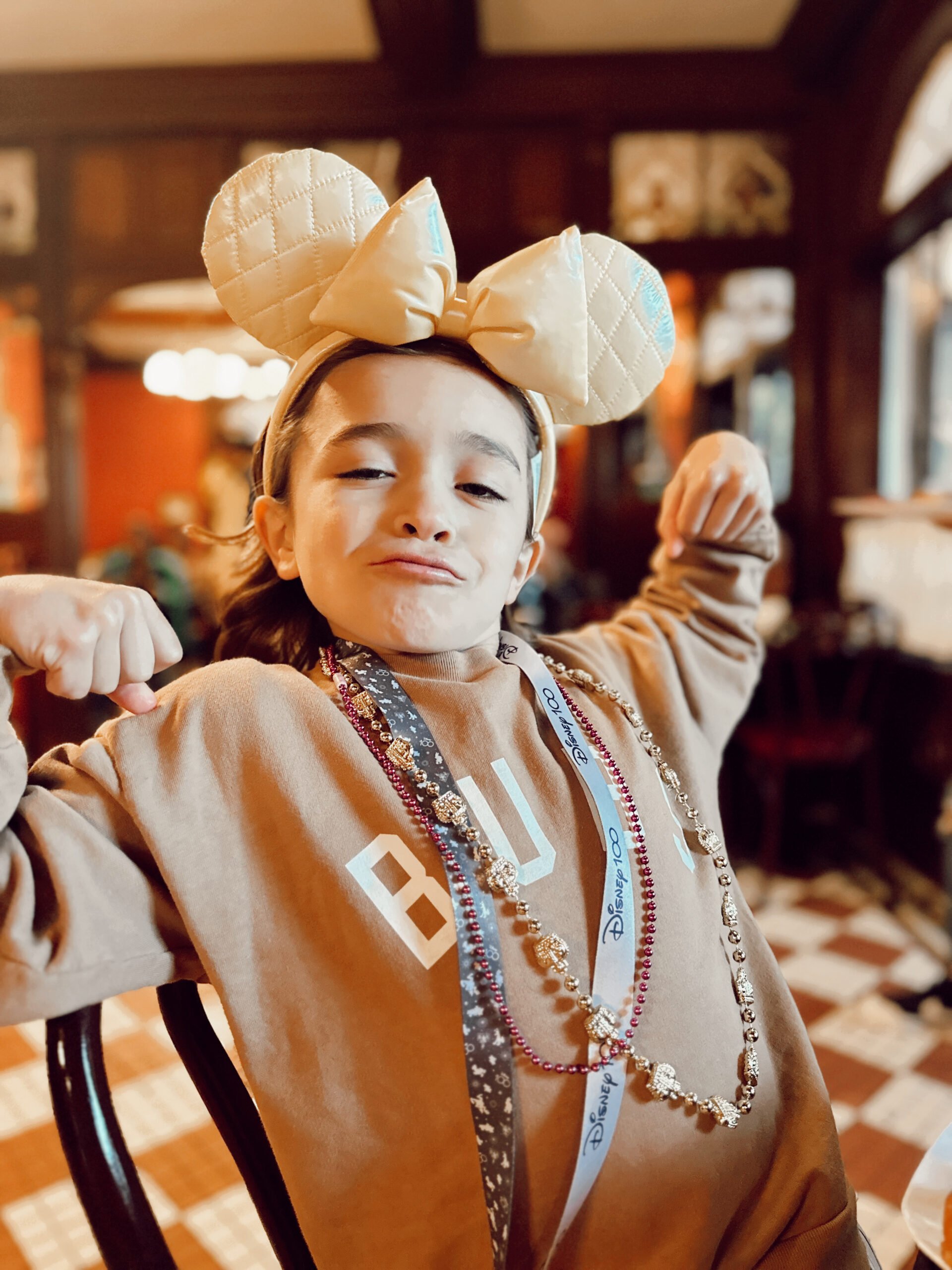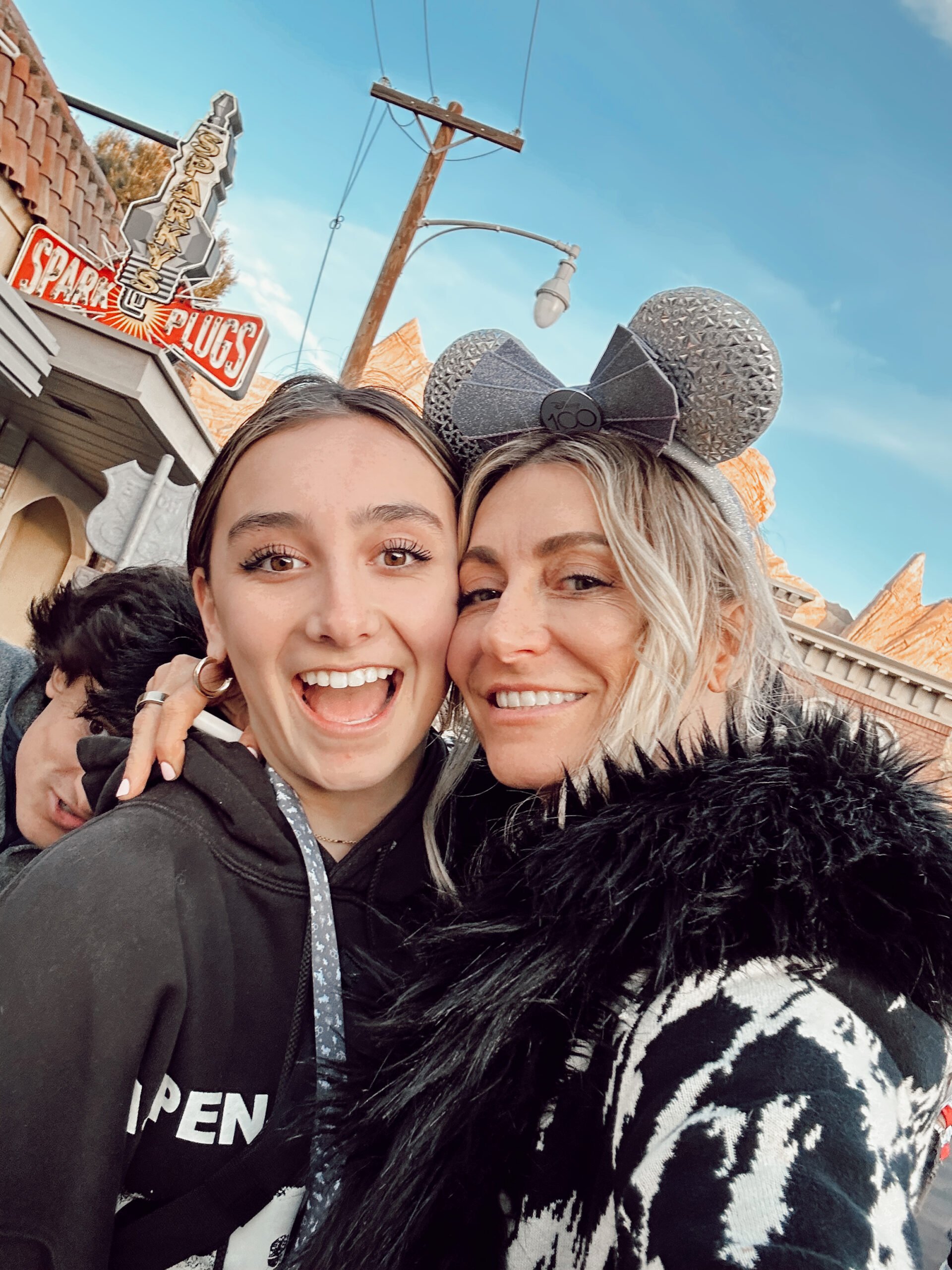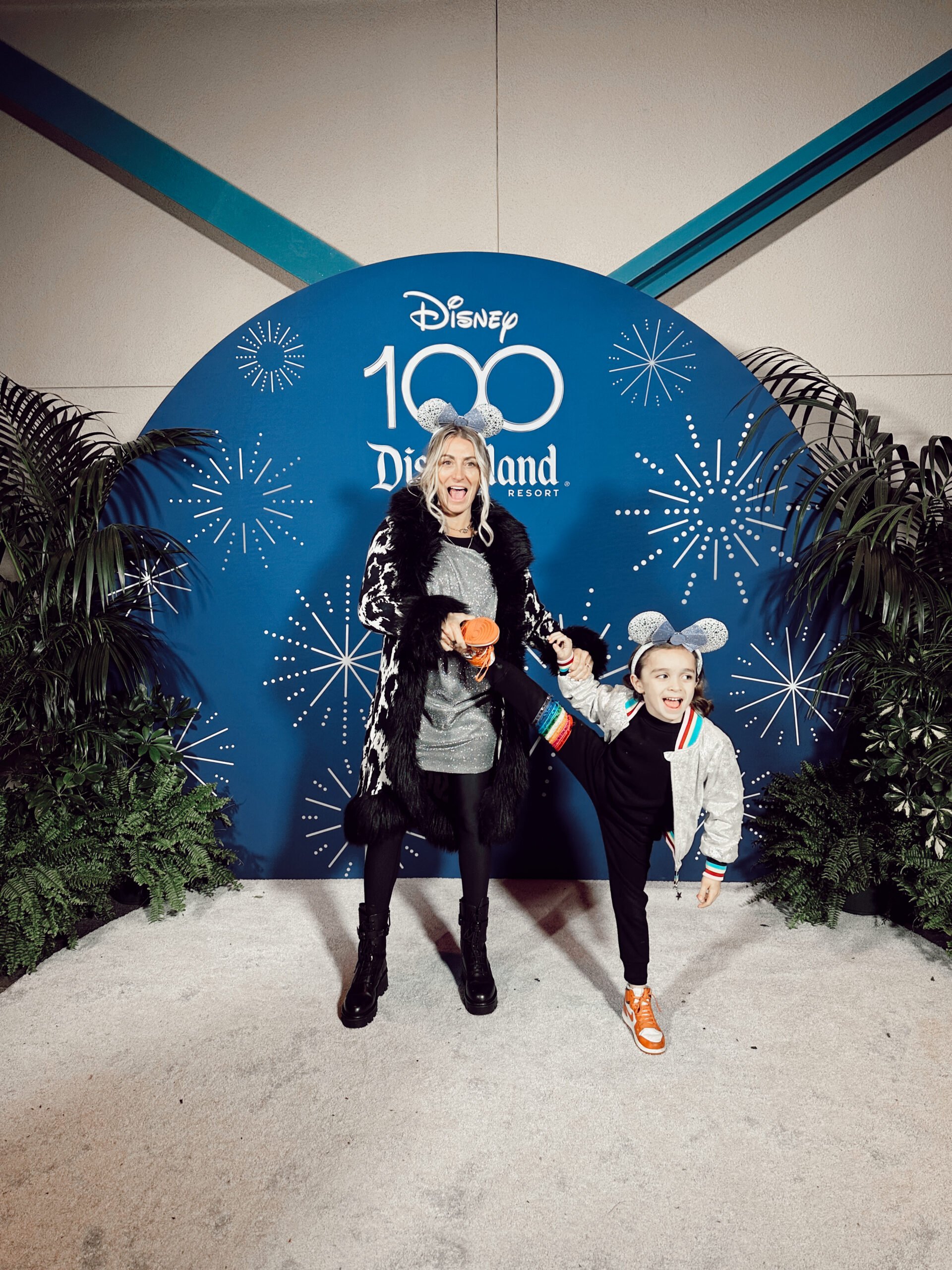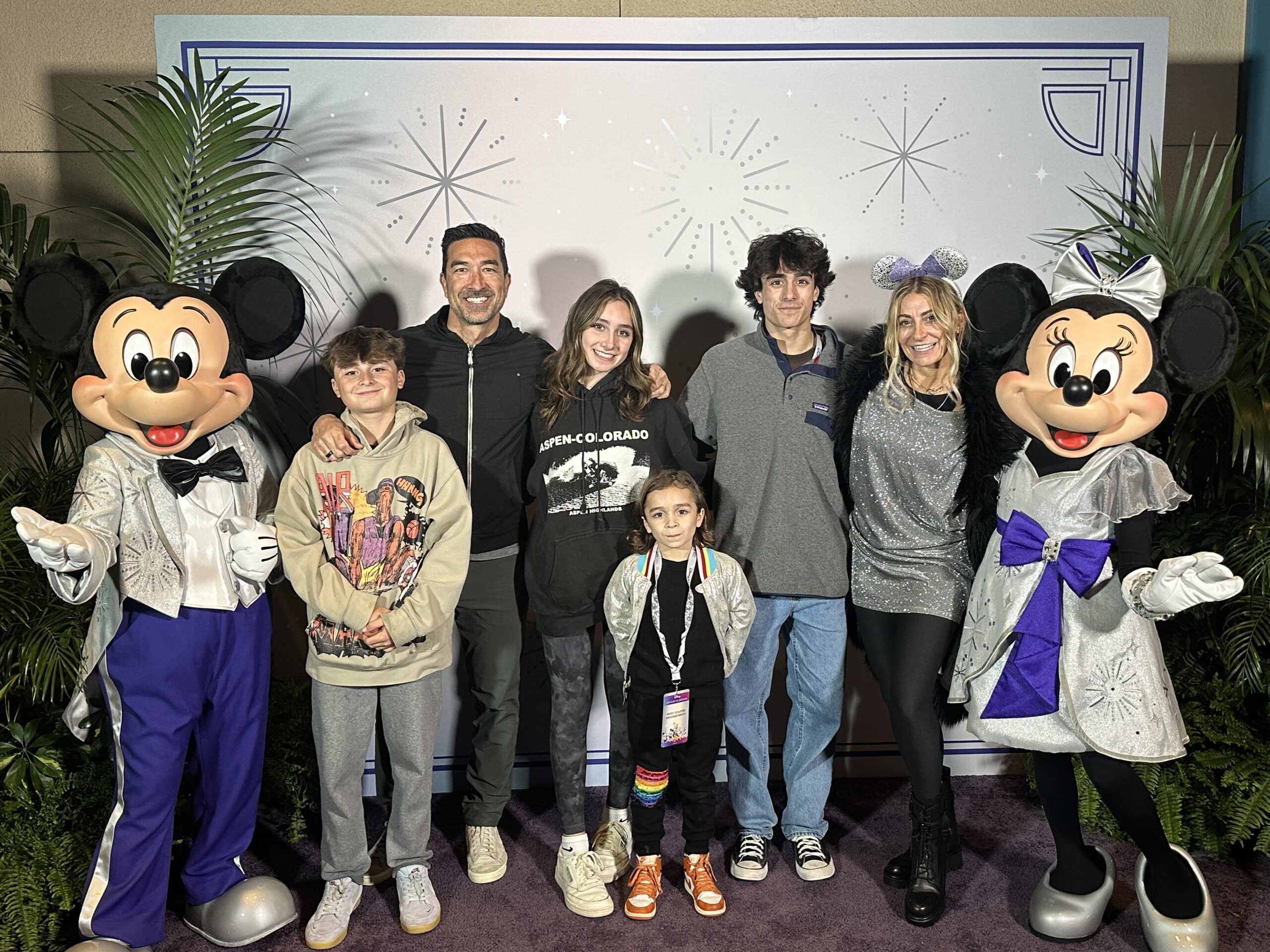 Kicking Off the Fun at Disneyland
After a full weekend of dance competitions, we were so happy to reunite with the whole family and just have fun at Disneyland. We were greeted by a New Orleans Mardi Gras-themed band and of course Brody danced the day away! With three full days on the agenda, we made sure to make the most of every moment. We even had the opportunity to arrive hours before the park opened — it was so cool to see the park so empty! Plus, it was an awesome way to kickstart every morning. Who doesn't want to wake up at Disney?!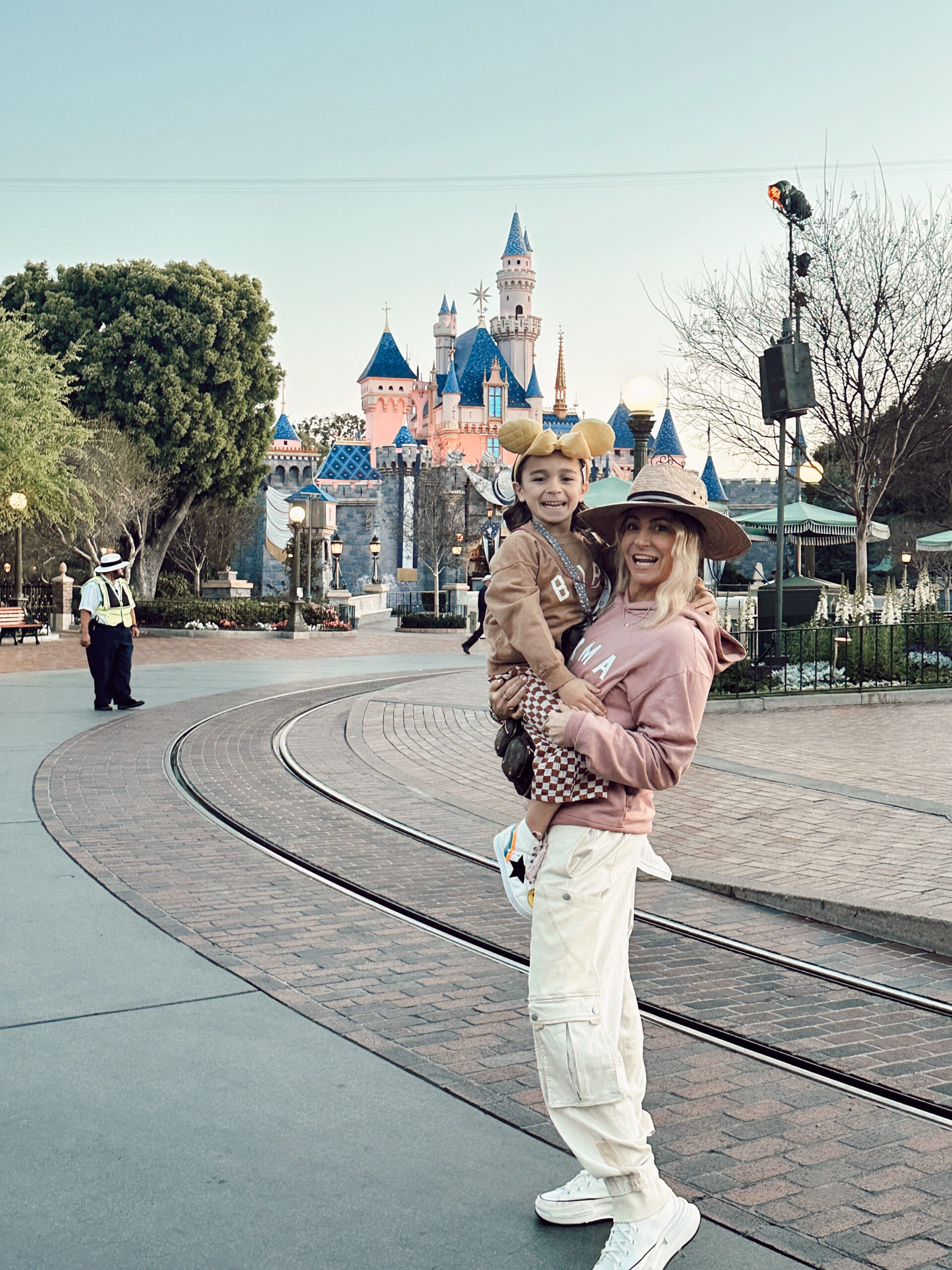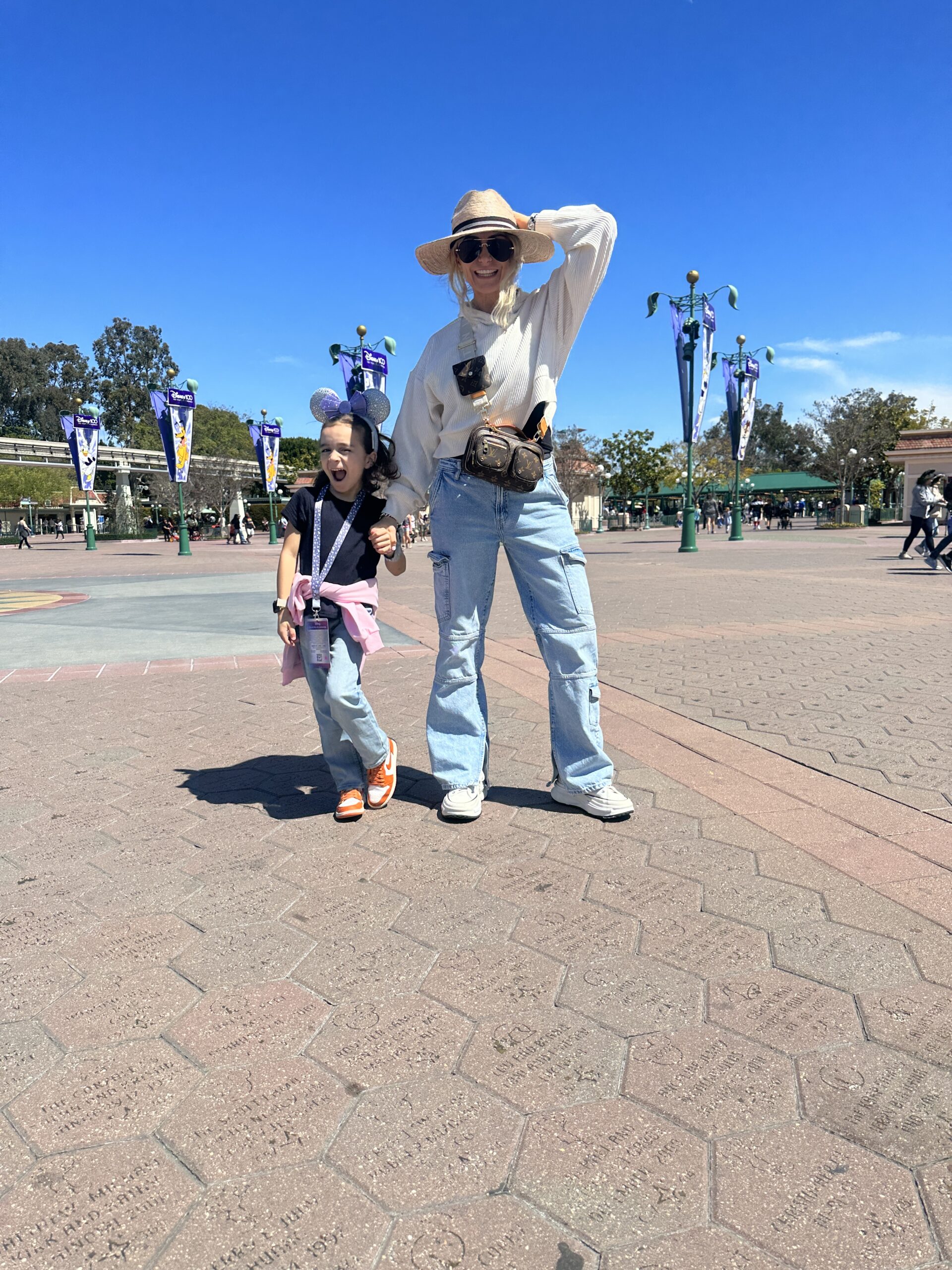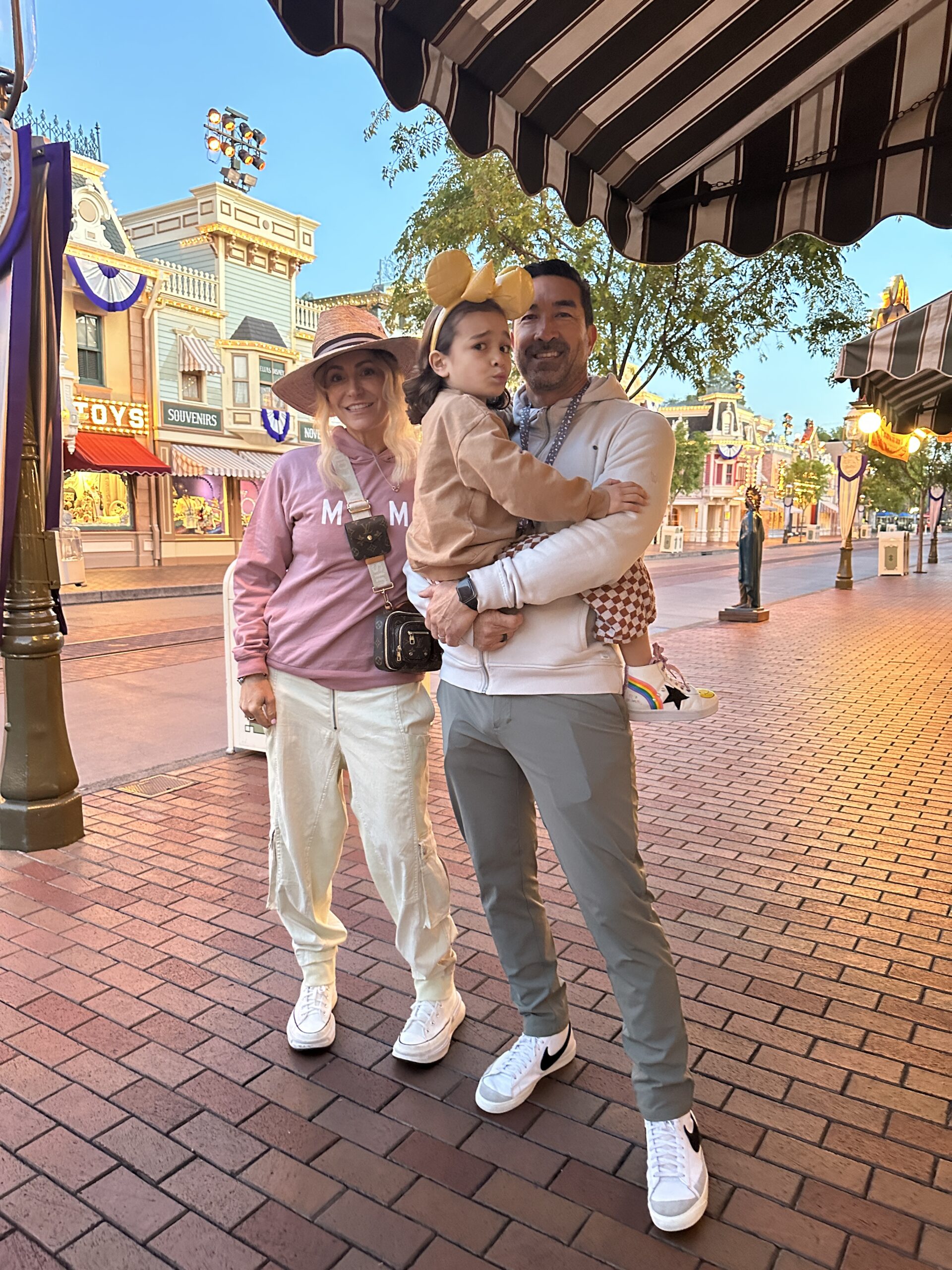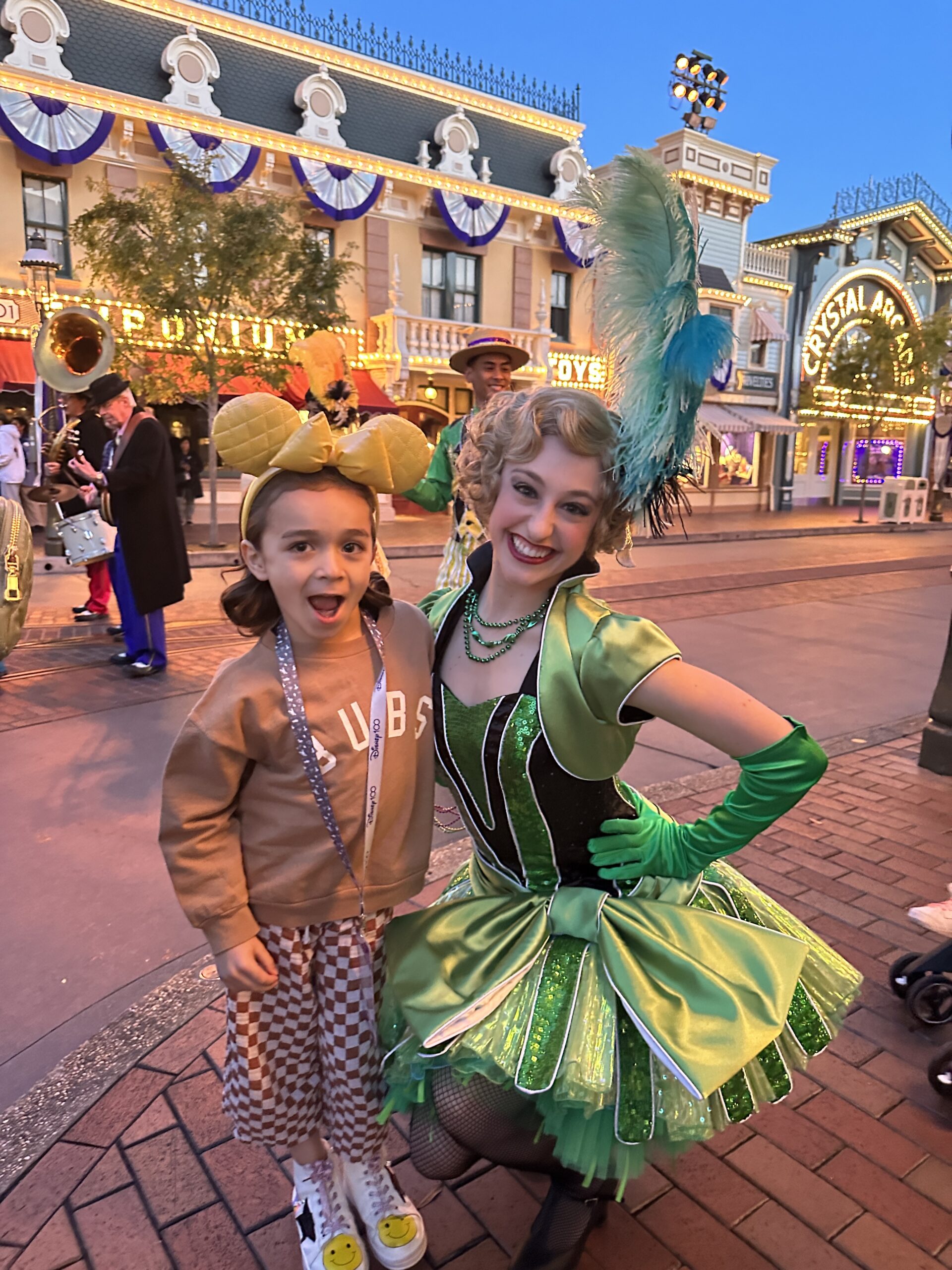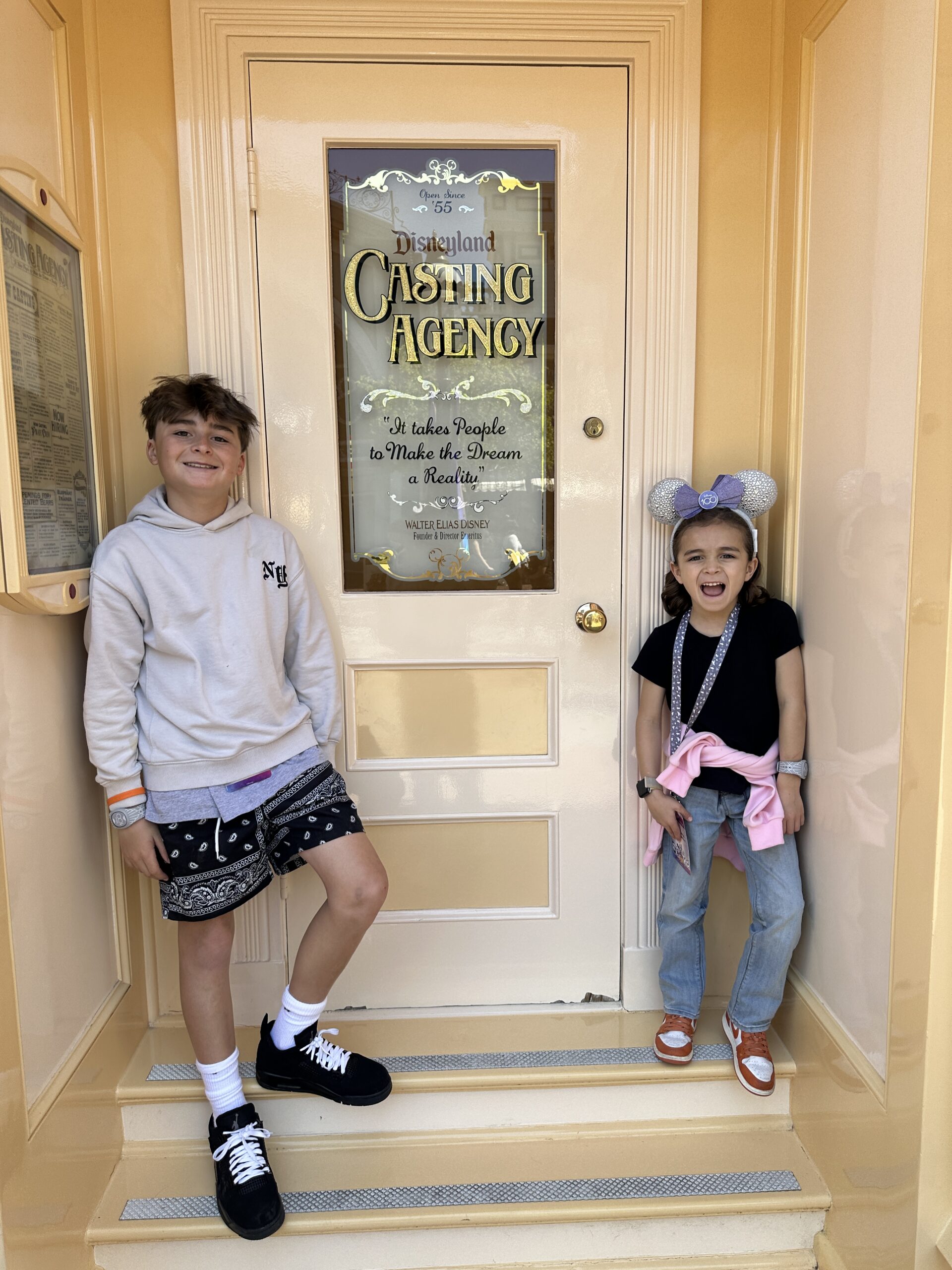 Enjoying California Adventure
We started our trip at Disney's California Adventure to check out Cars Land, the Animation Studio, and everything in between! Pixar Pier was so fun, and I highly recommend eating at Lamplight Lounge. The food was so good and the cocktails were so clever and flavorful — def recommend for a midday break for the parents! We ended our night there at World of Color. It's one of my favorite shows highlighting the amazing animations of Disney on the water — truly so magical.
We also did this awesome Sip and Savor Pass at California Adventure for the Food & Wine Festival. Wow, so awesome. There were so many amazing bites of food and we did a fun taste test with the kids! Everything was phenomenal.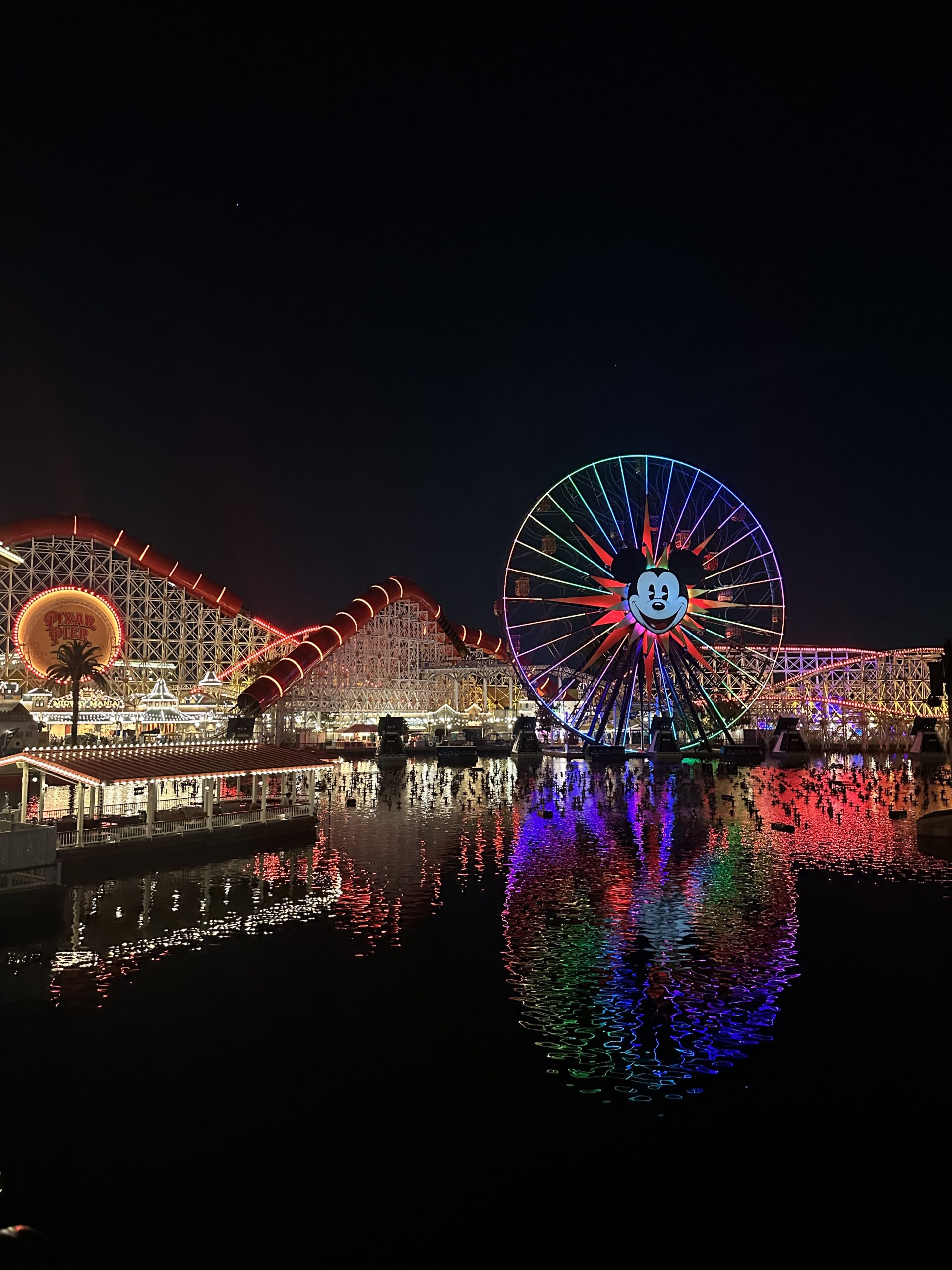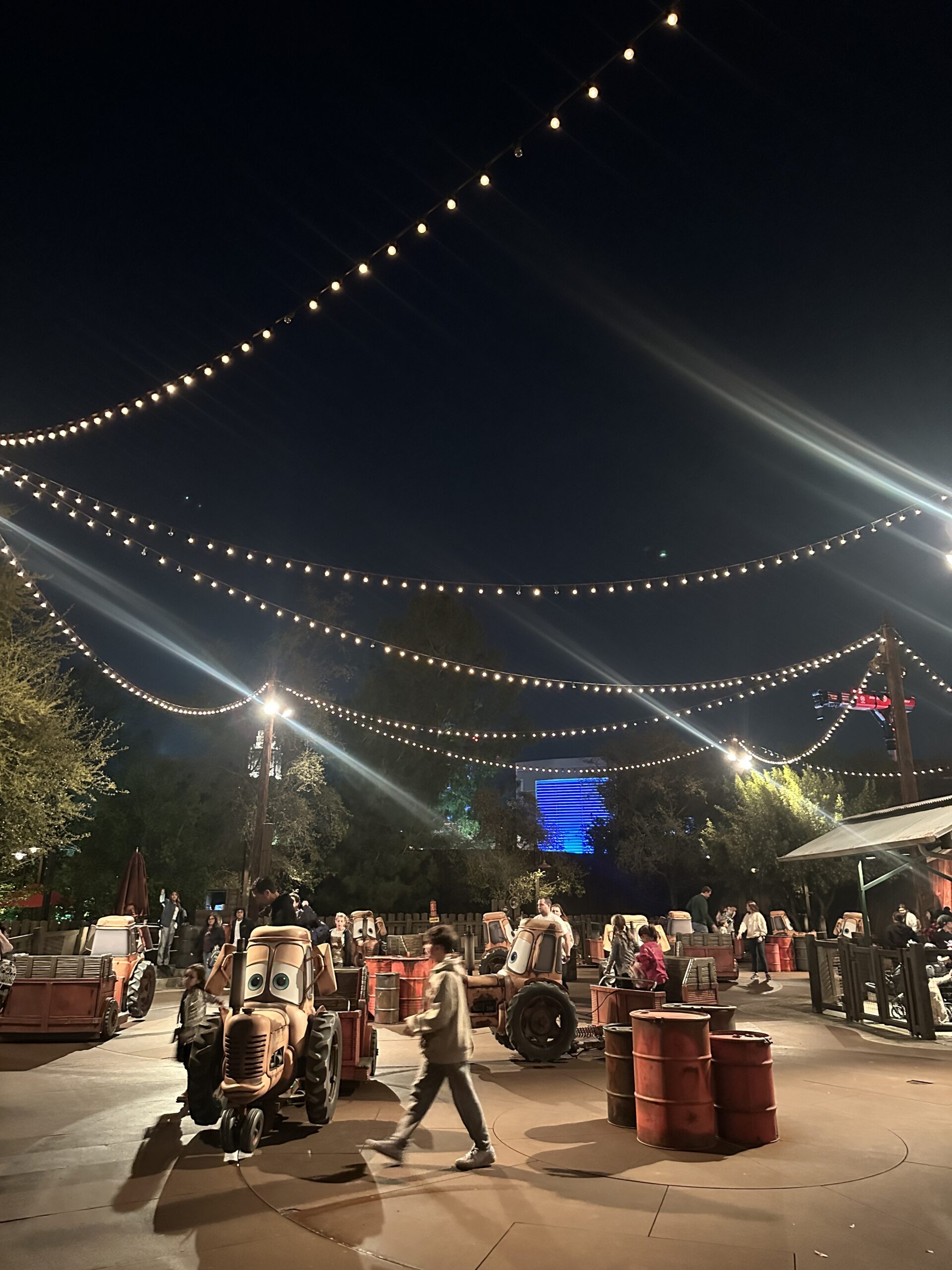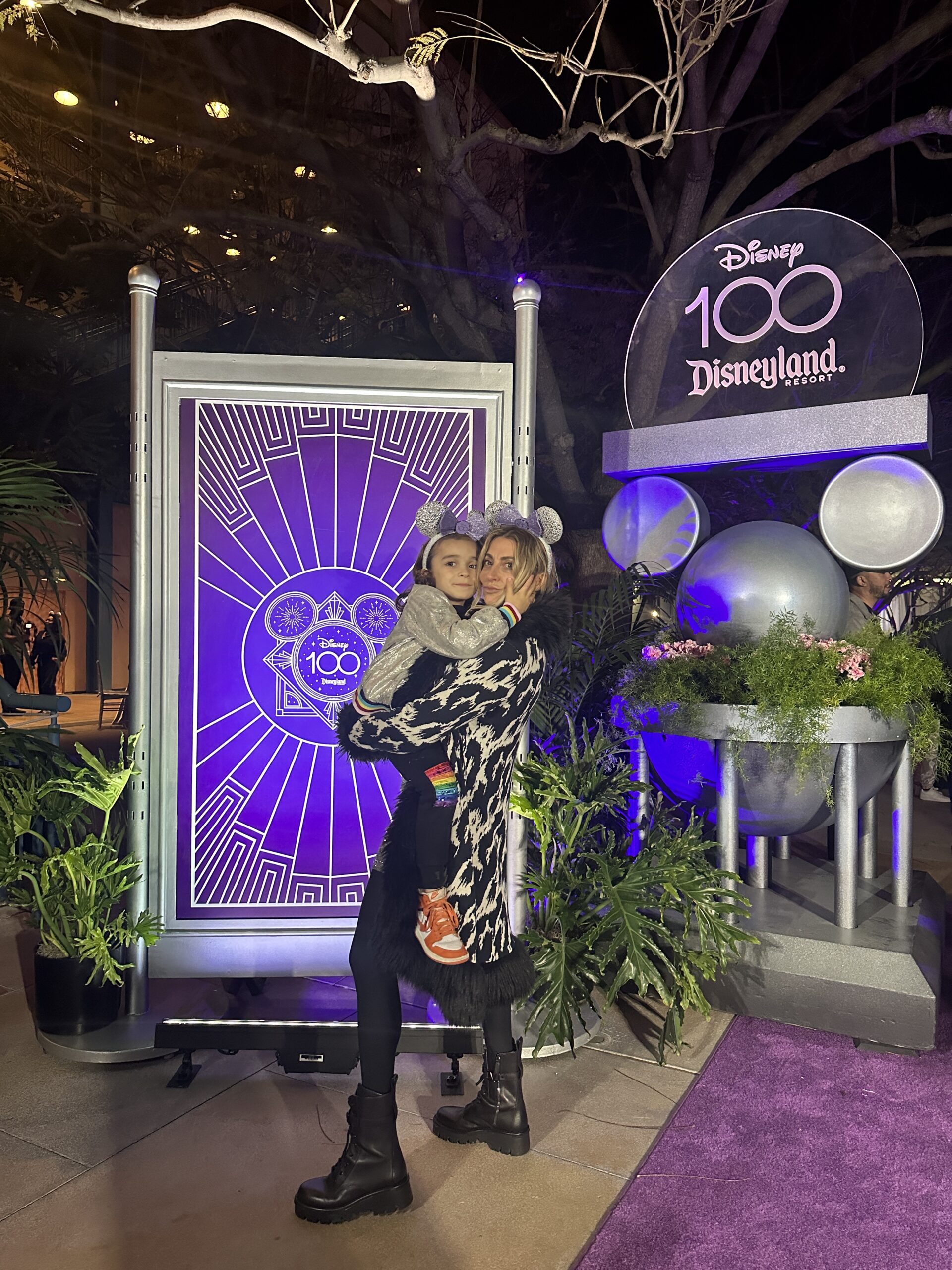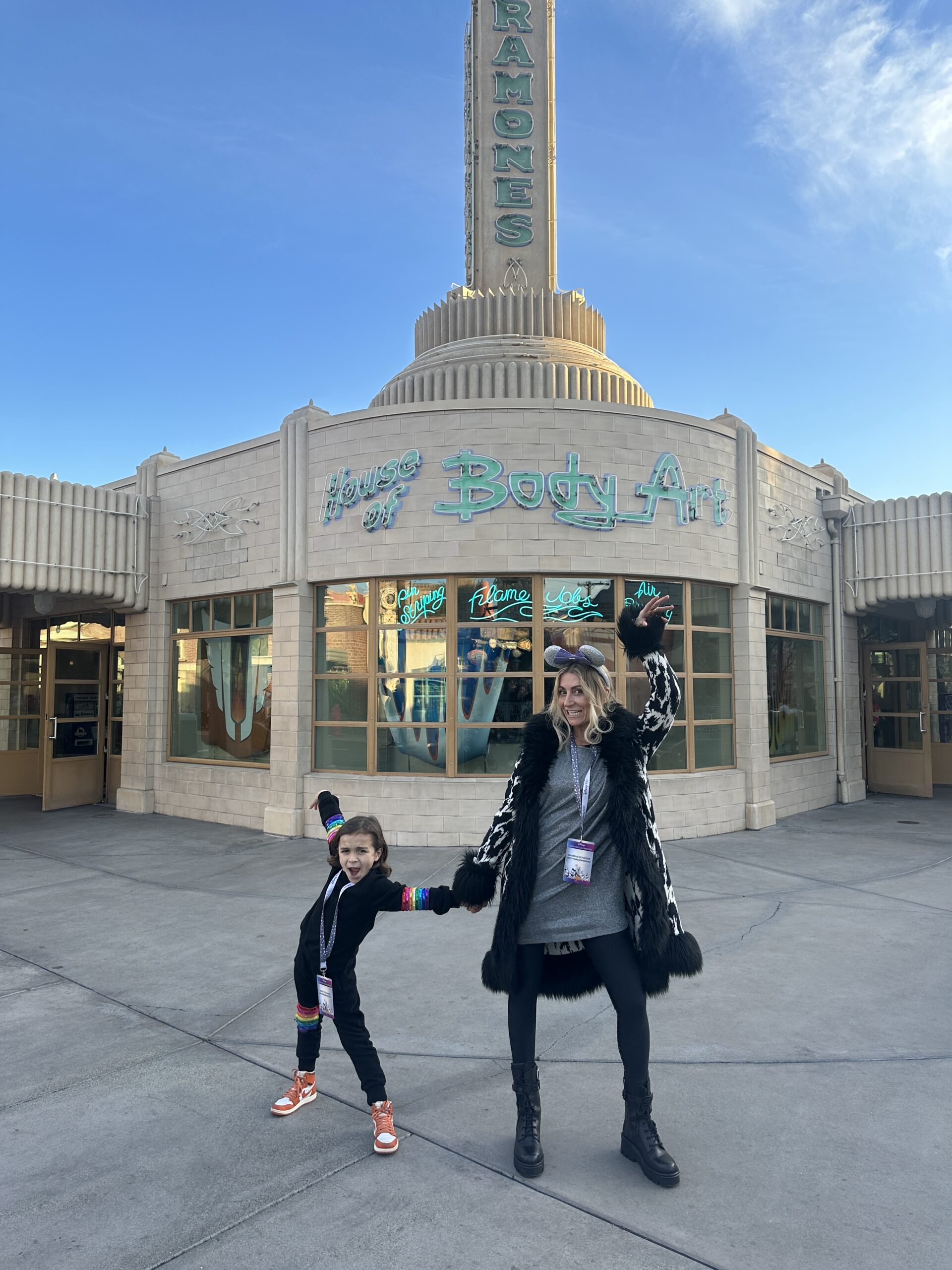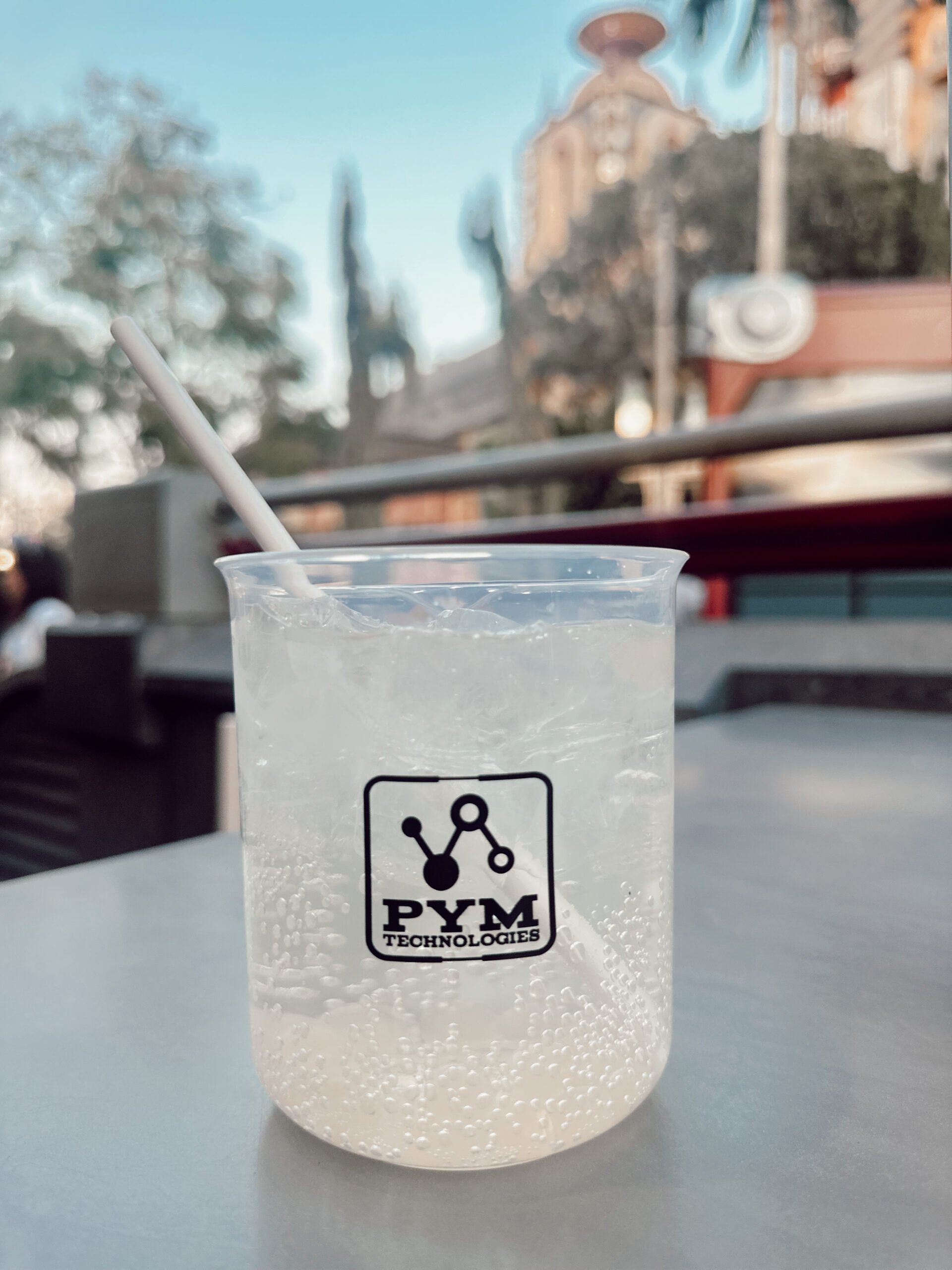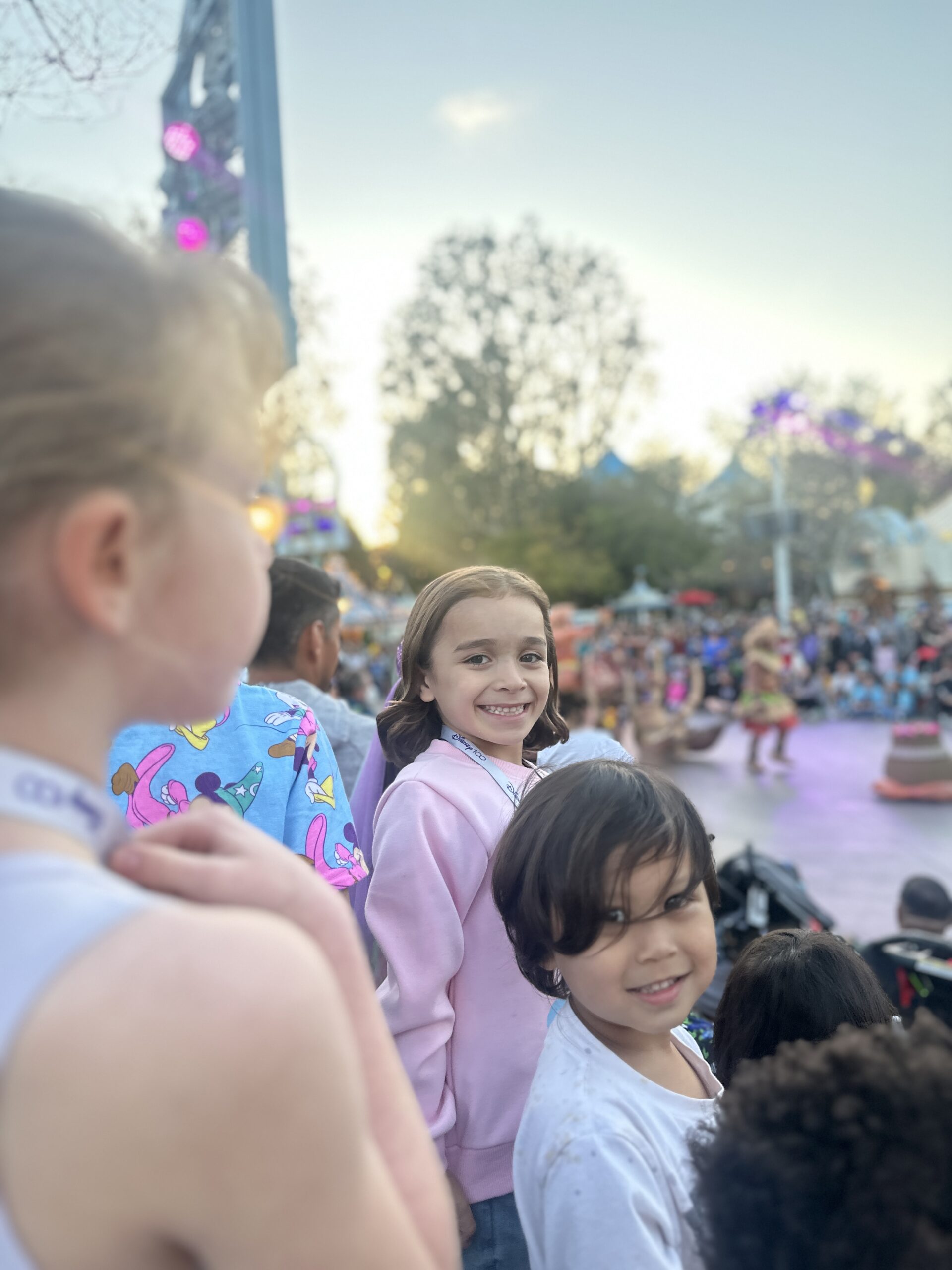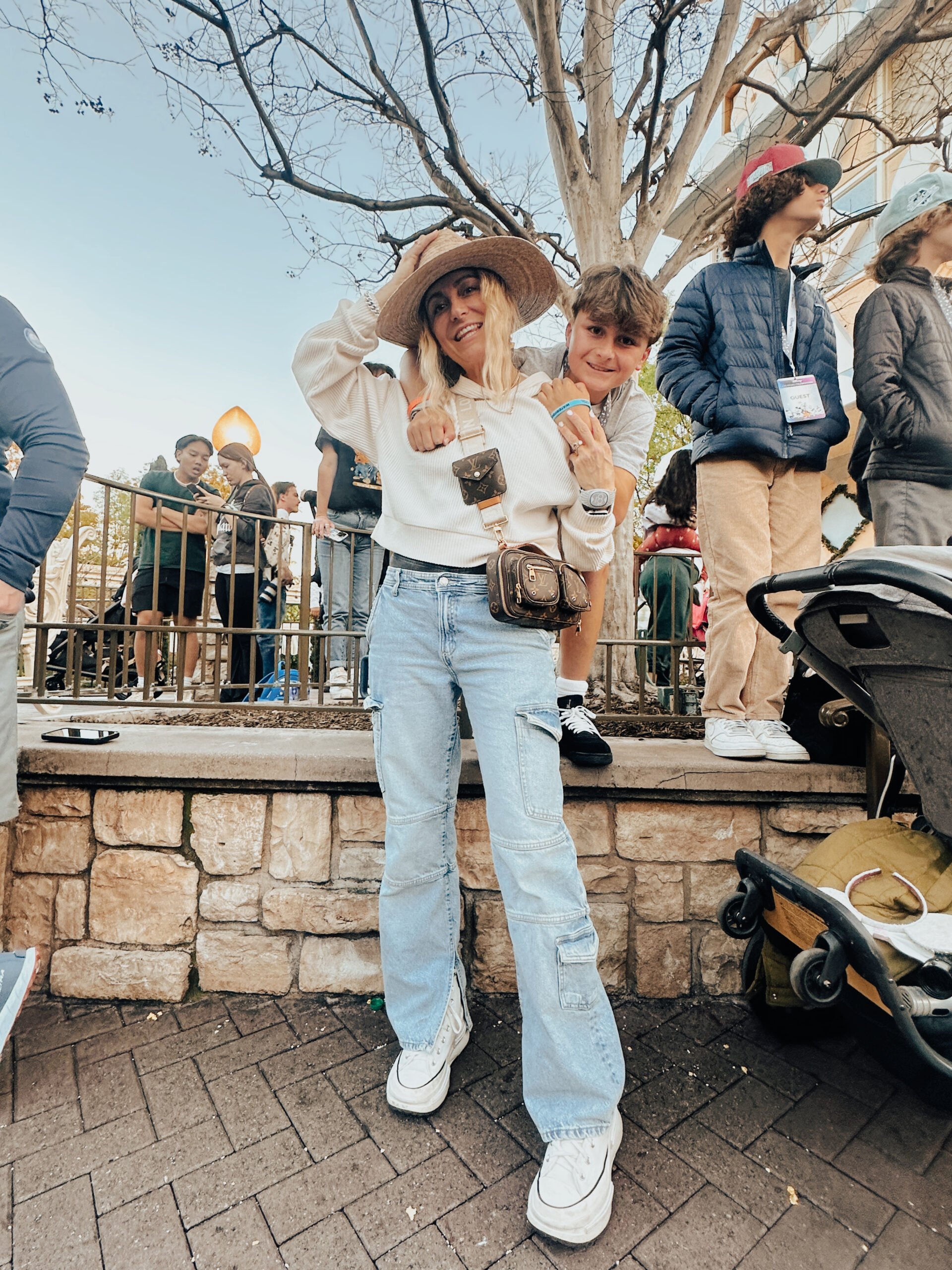 Fun In Disneyland
Then we popped over to Disneyland to continue the fun. Our older kids loved checking out Galaxy's Edge (they even made light sabers!) and our younger ones loved meeting all of the characters. There were so many character greetings and that really made our trip. Roman was interviewing everyone we met, it reminded me of my reporter days! We also got an early spot for the Magic Happens Parade (insider tip: sit right behind the reserved seating area by It's A Small World — amazing views!). Our kids loved seeing all of their favorites in the parade, it's always a big win.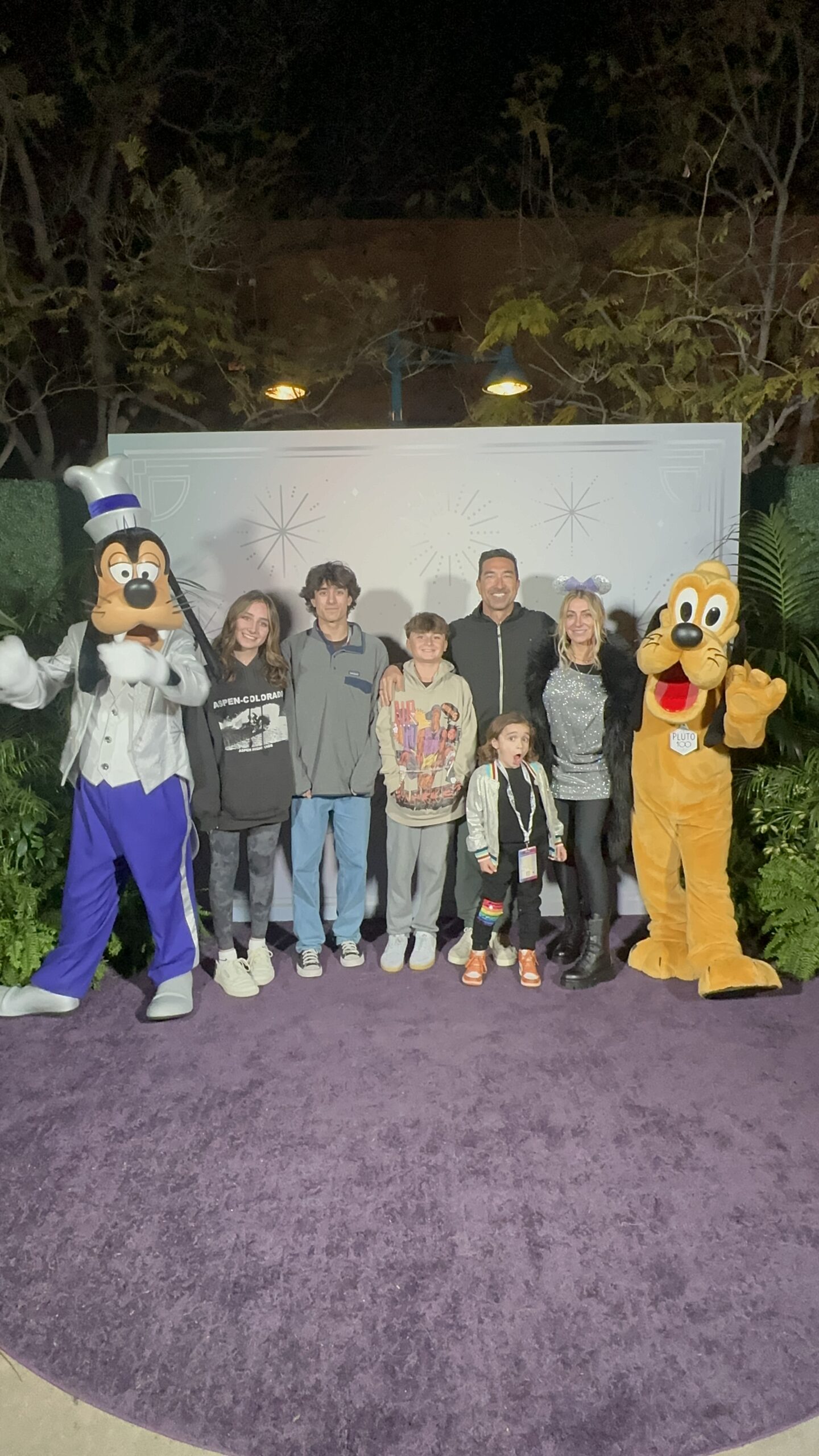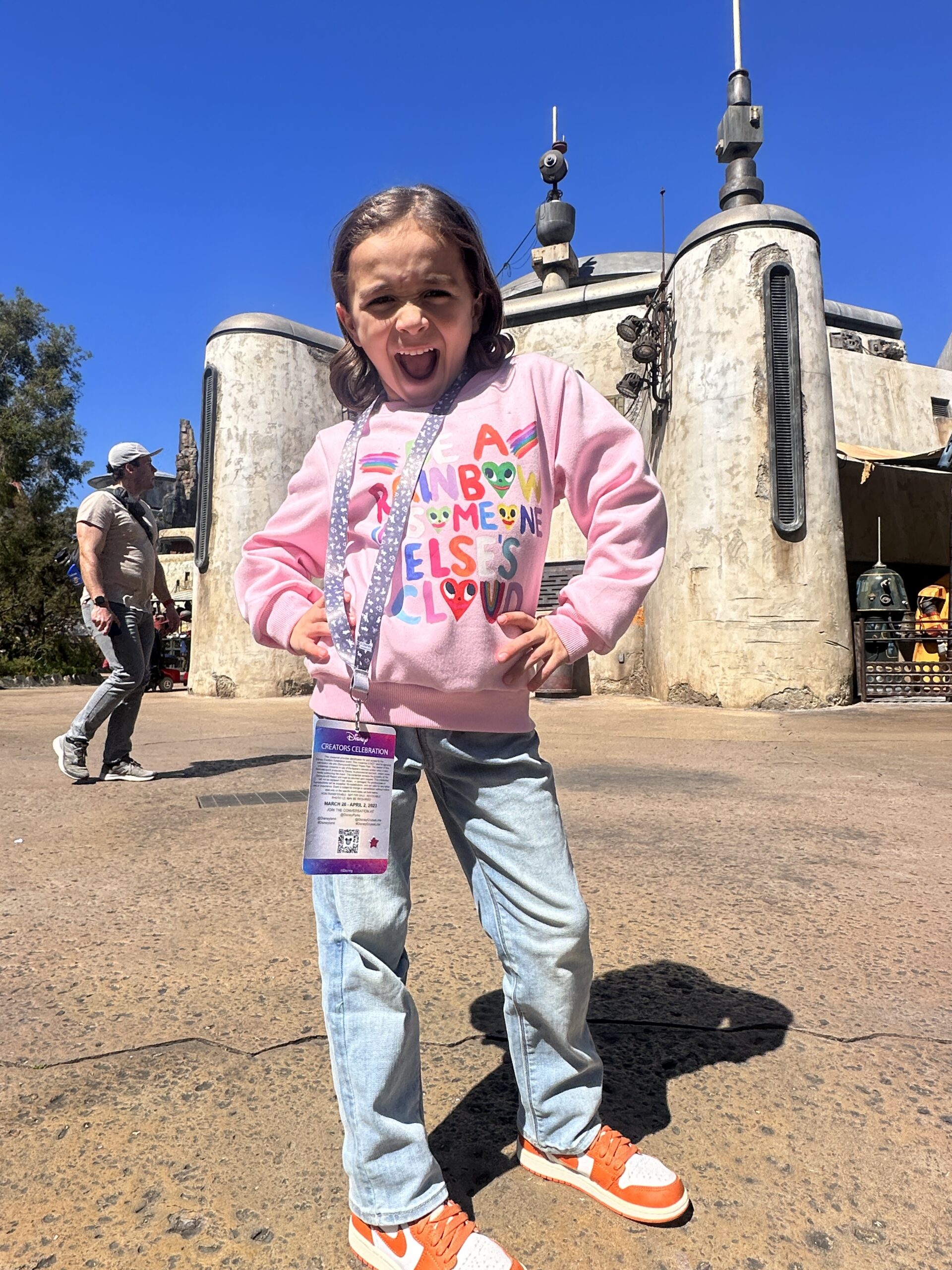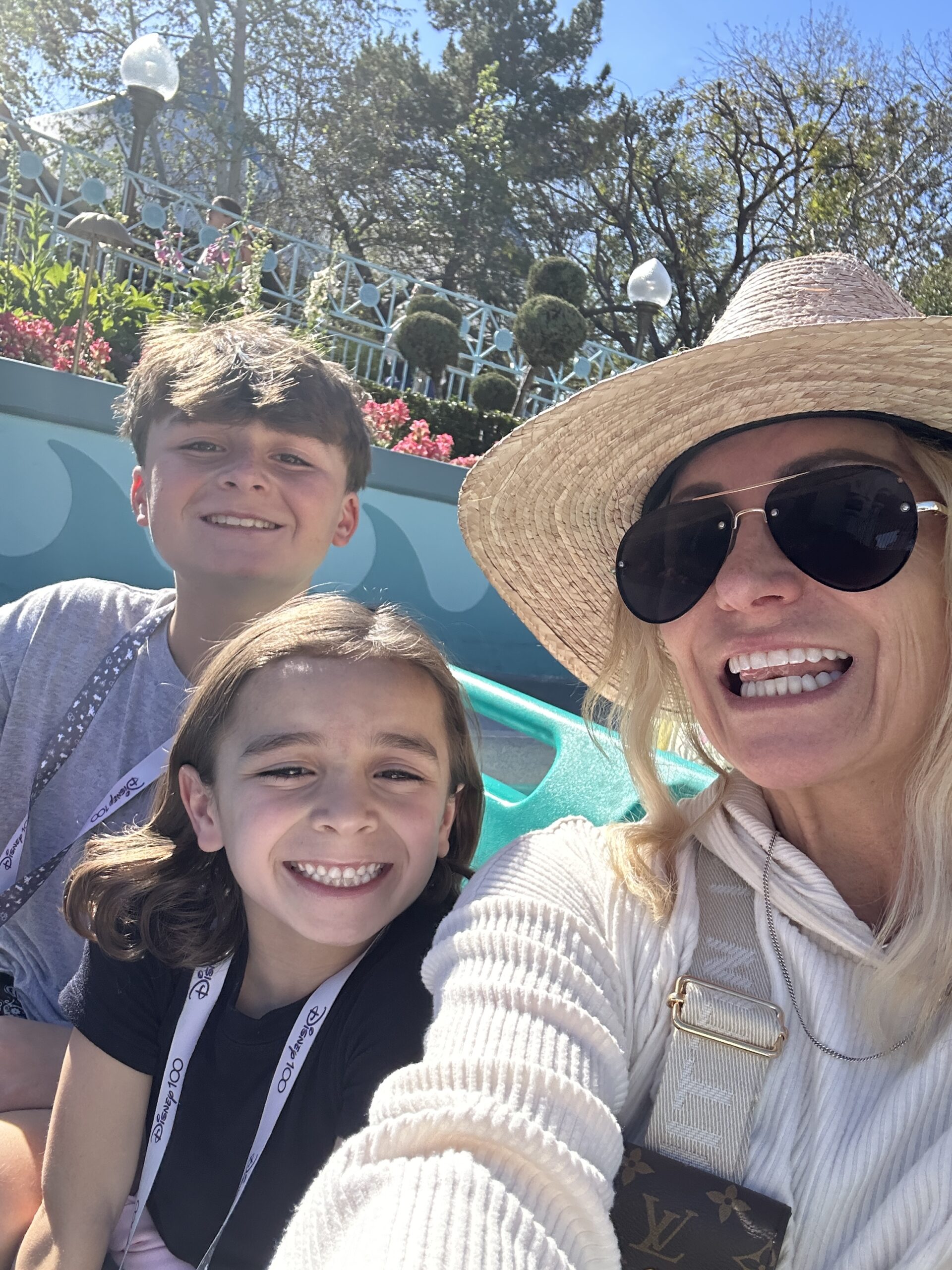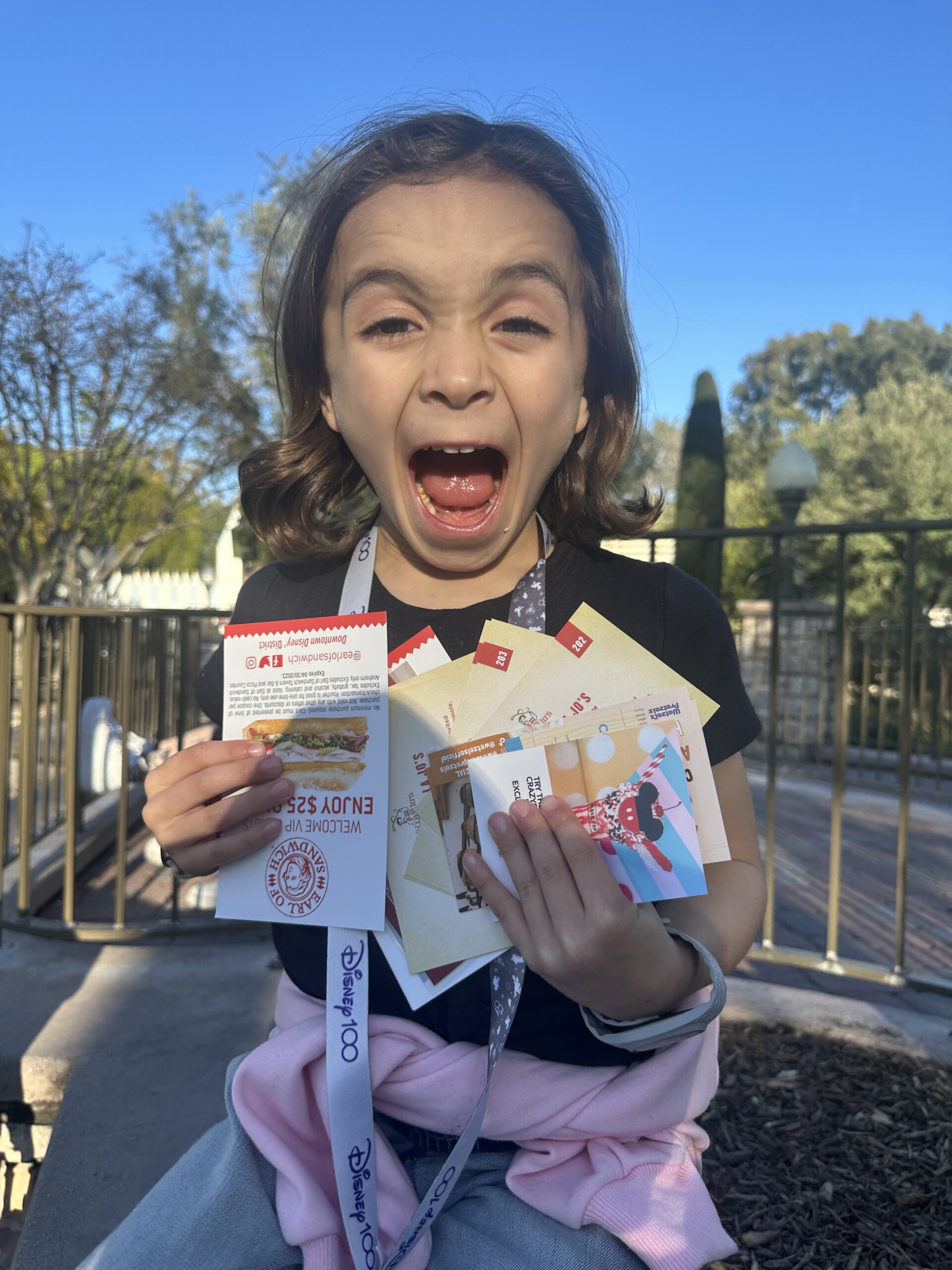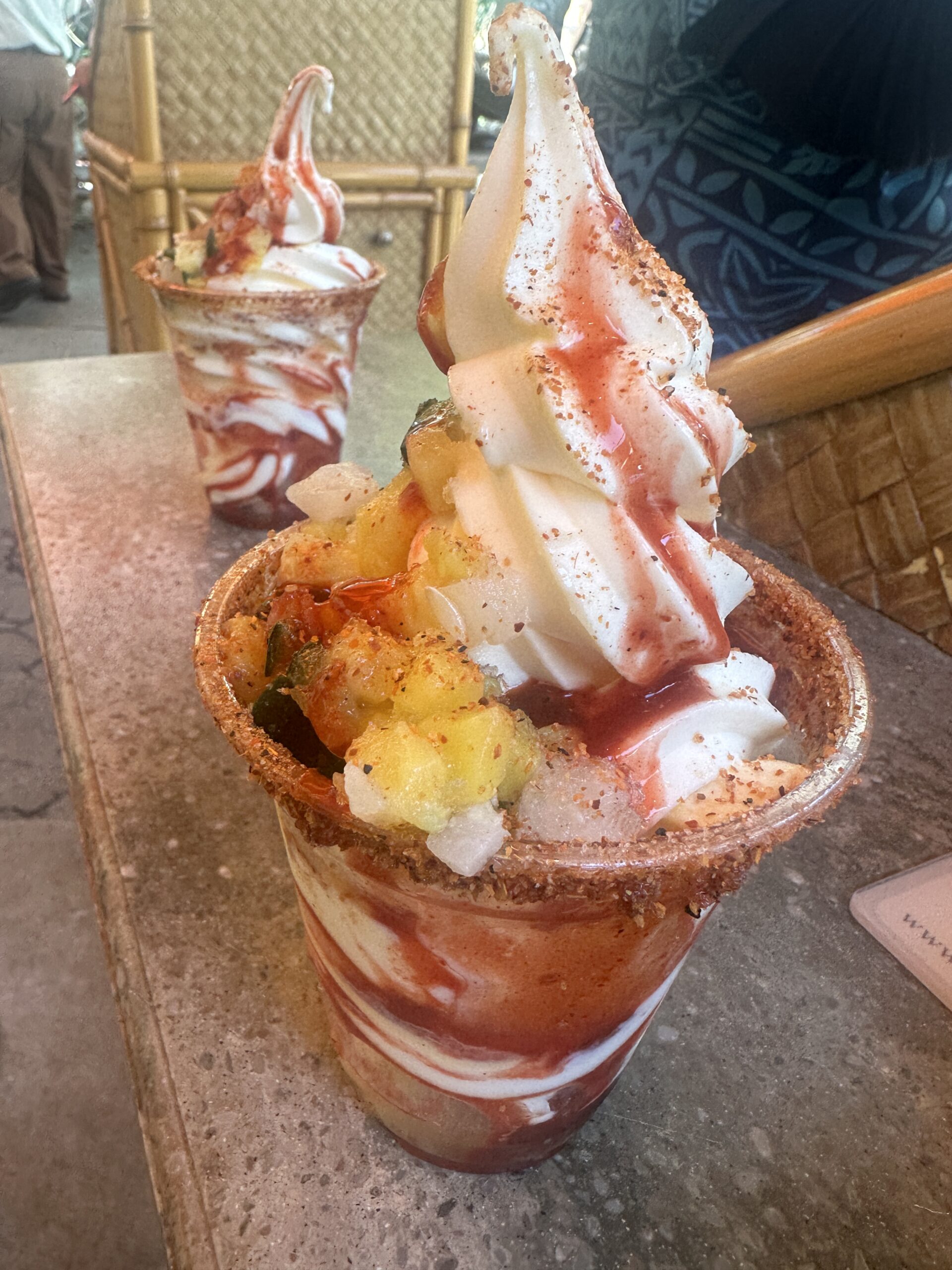 The Best Magical Bites
Of course, we have to talk about the snacks. Whether it's pretzels, ice cream, popcorn, or dole whip, Disney does no wrong! This time I tried the chile mango dole whip and my mind was blown. It's an absolute must and exclusive to Disneyland, so don't miss out! I am not kidding, I want a year membership to Disney just for the Dole Whip!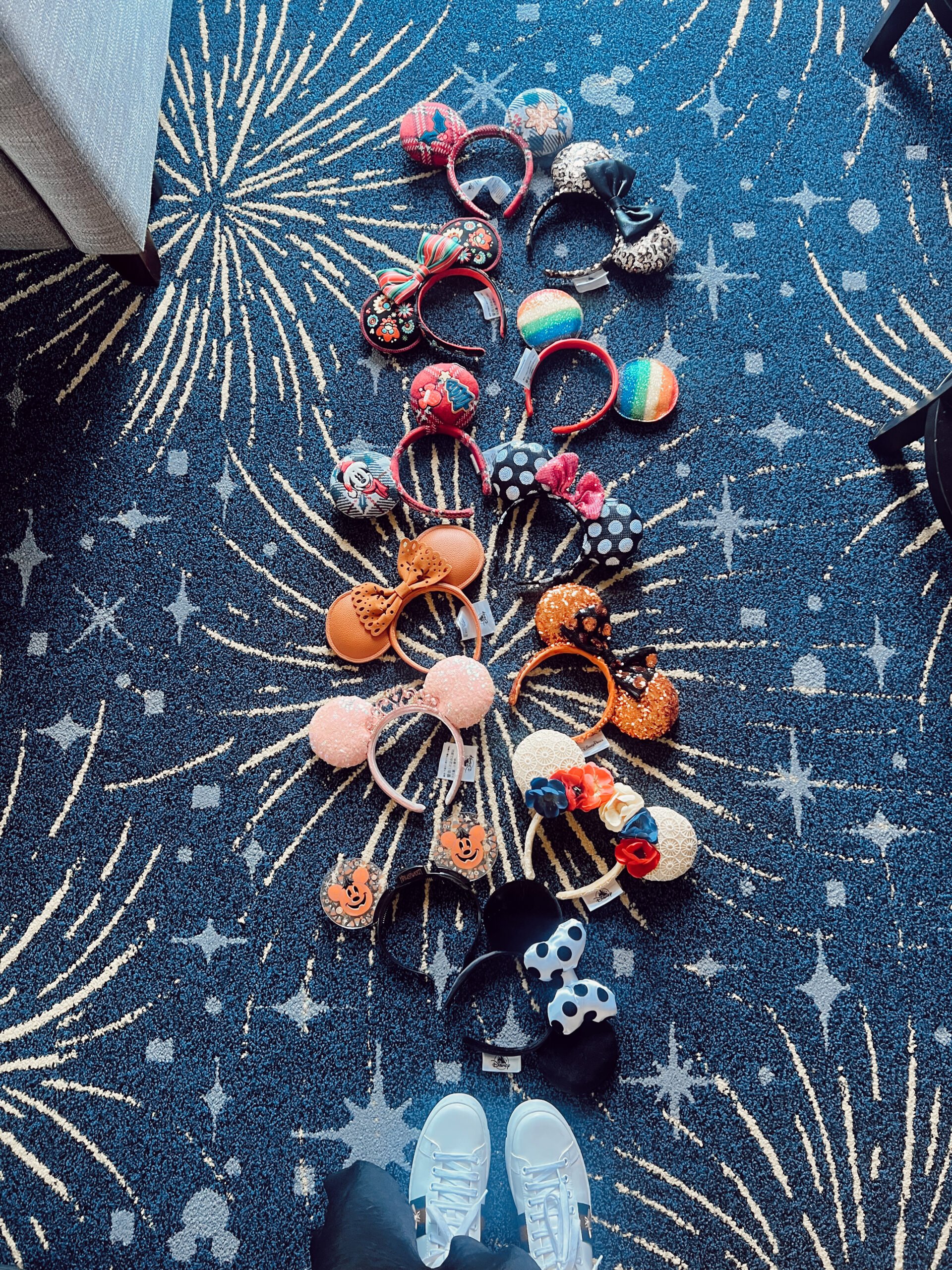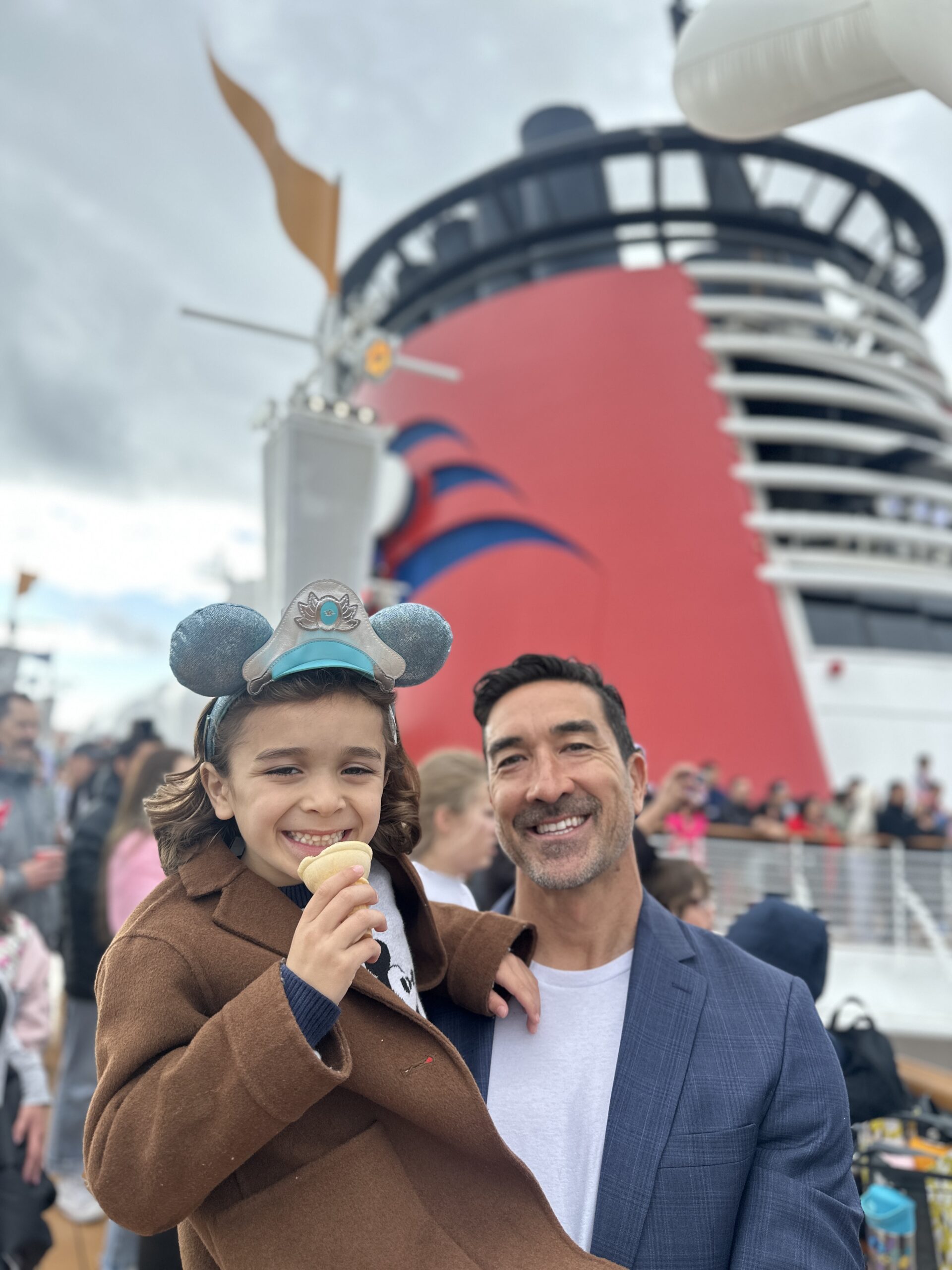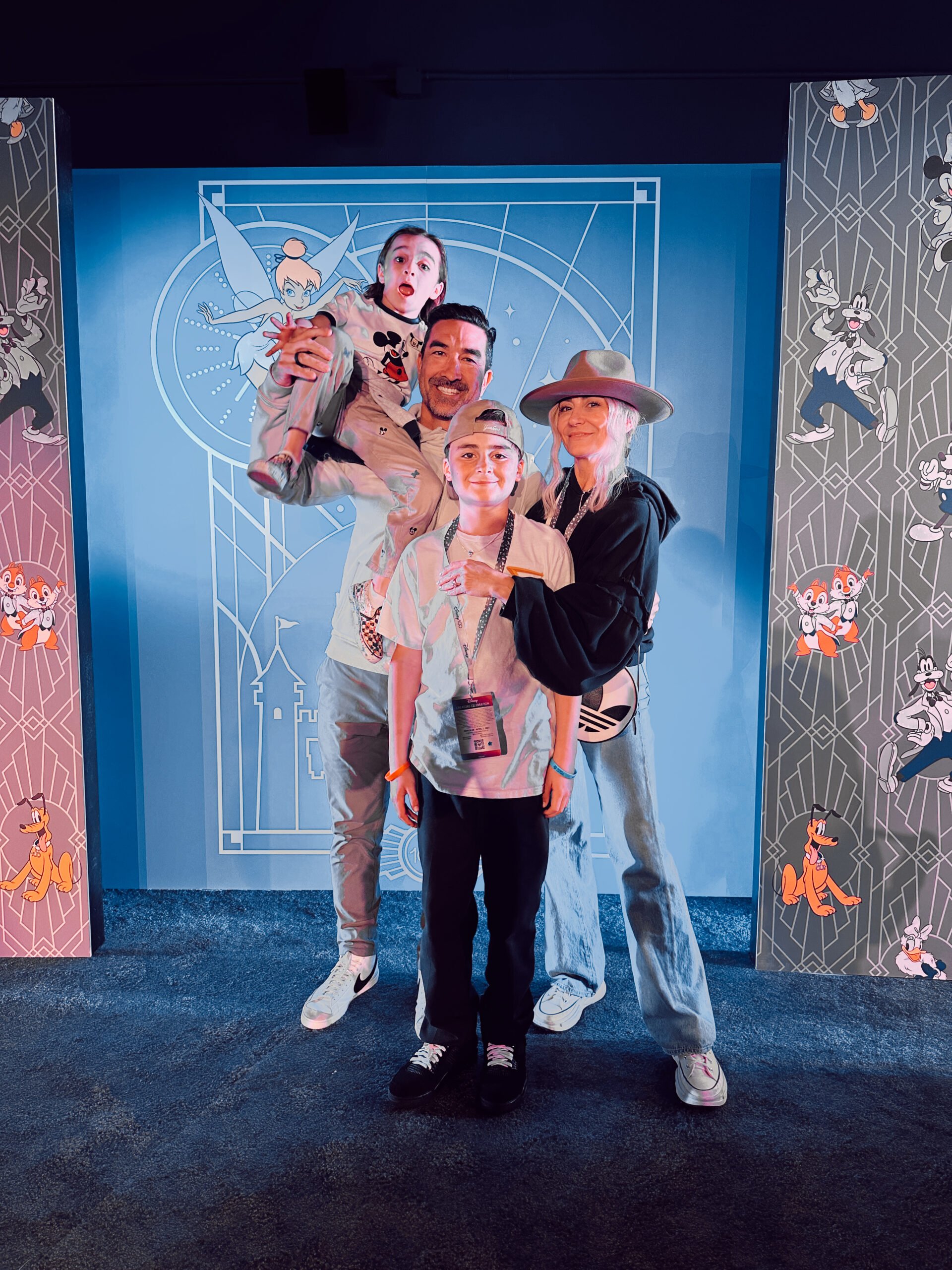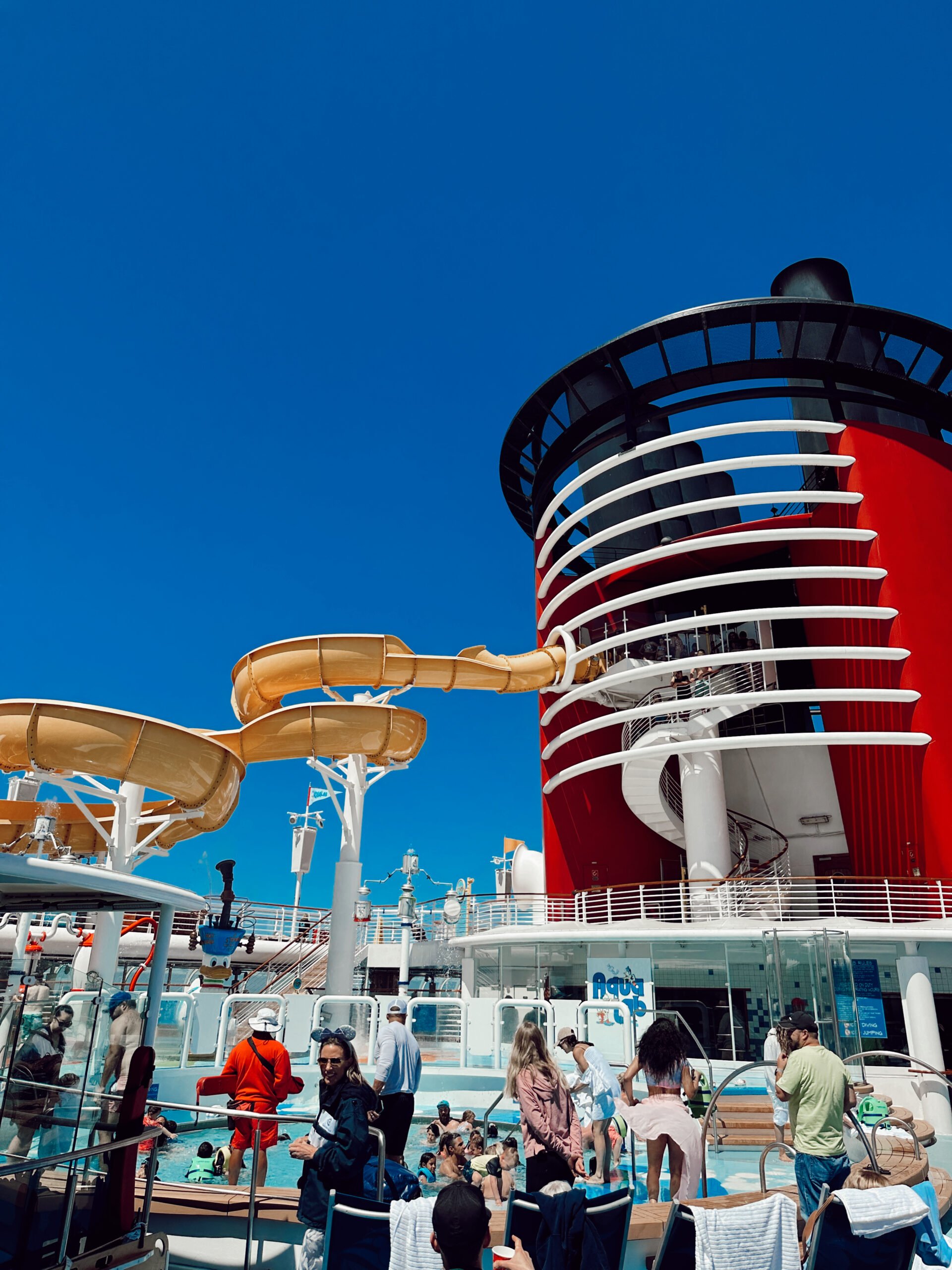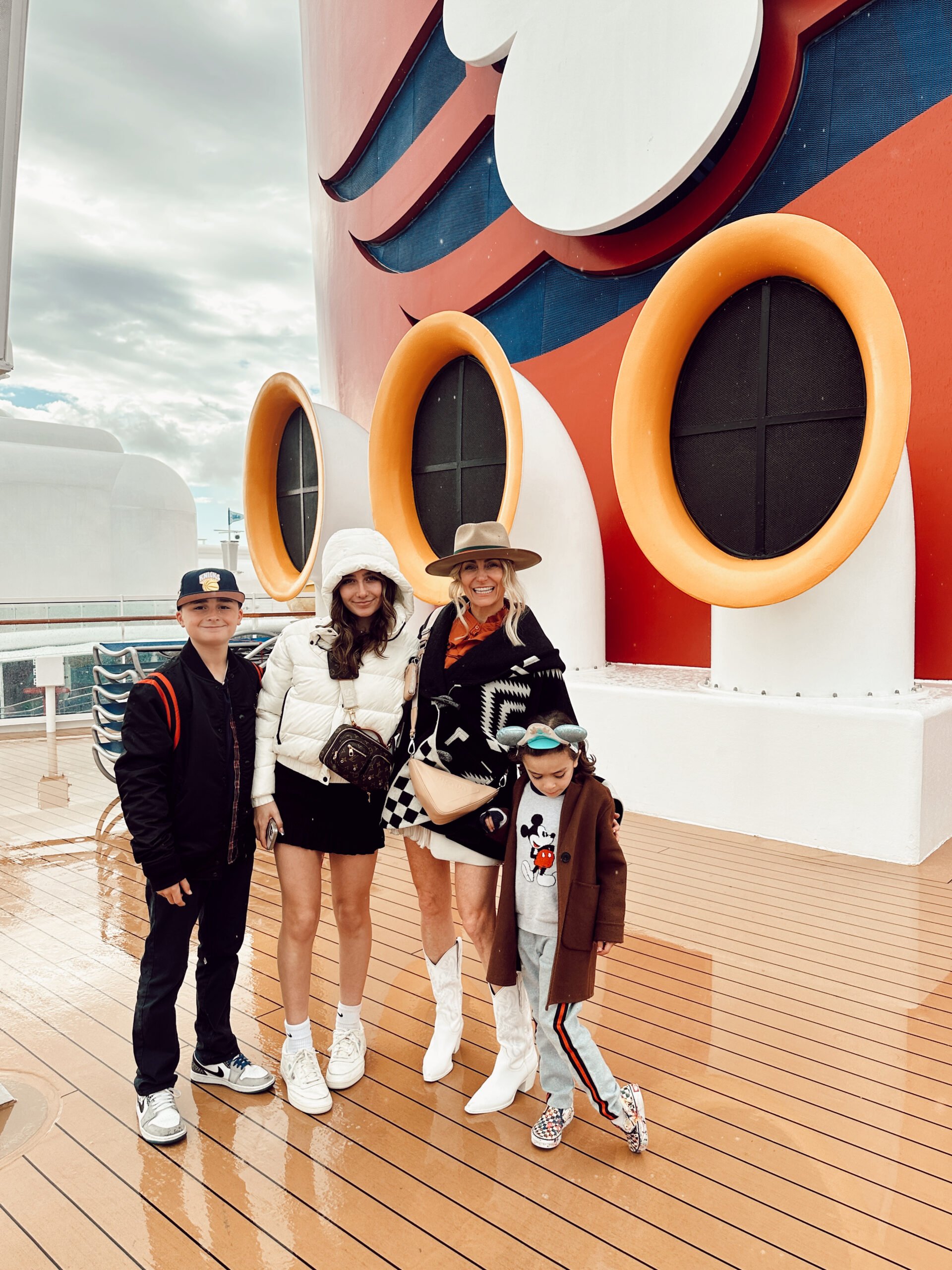 Continuing the Magic on the Disney Cruise Line
After all of that fun, it was such a pinch-me moment to realize we still had even more adventures waiting on the Disney Cruise Line. I've always wanted to do this and it was everything we dreamed of and more. No one does hospitality like Disney, every detail is thought of and everywhere you turn there's magic. It was so meaningful to be able to share this with our kids and our friends, what an amazing experience!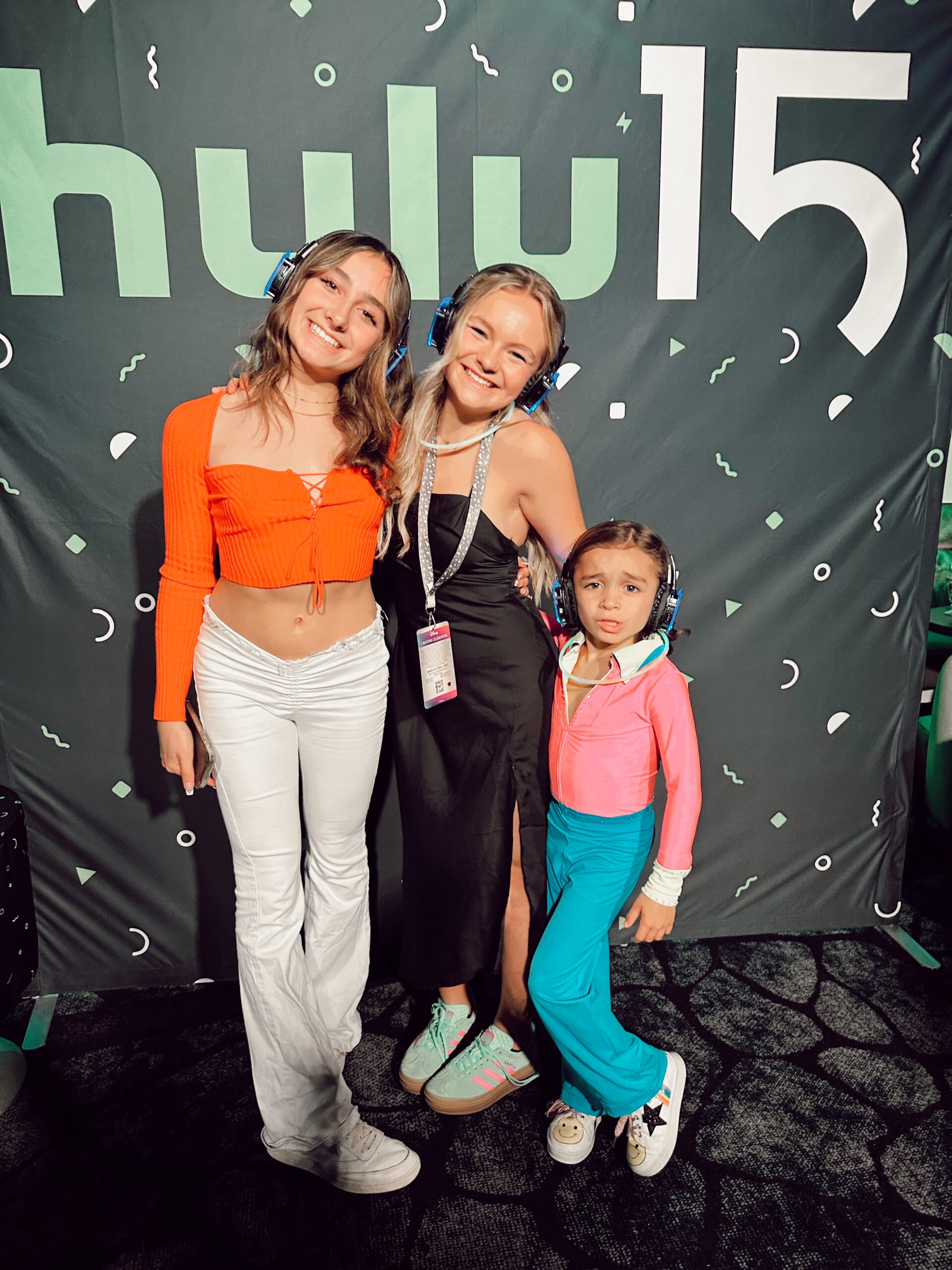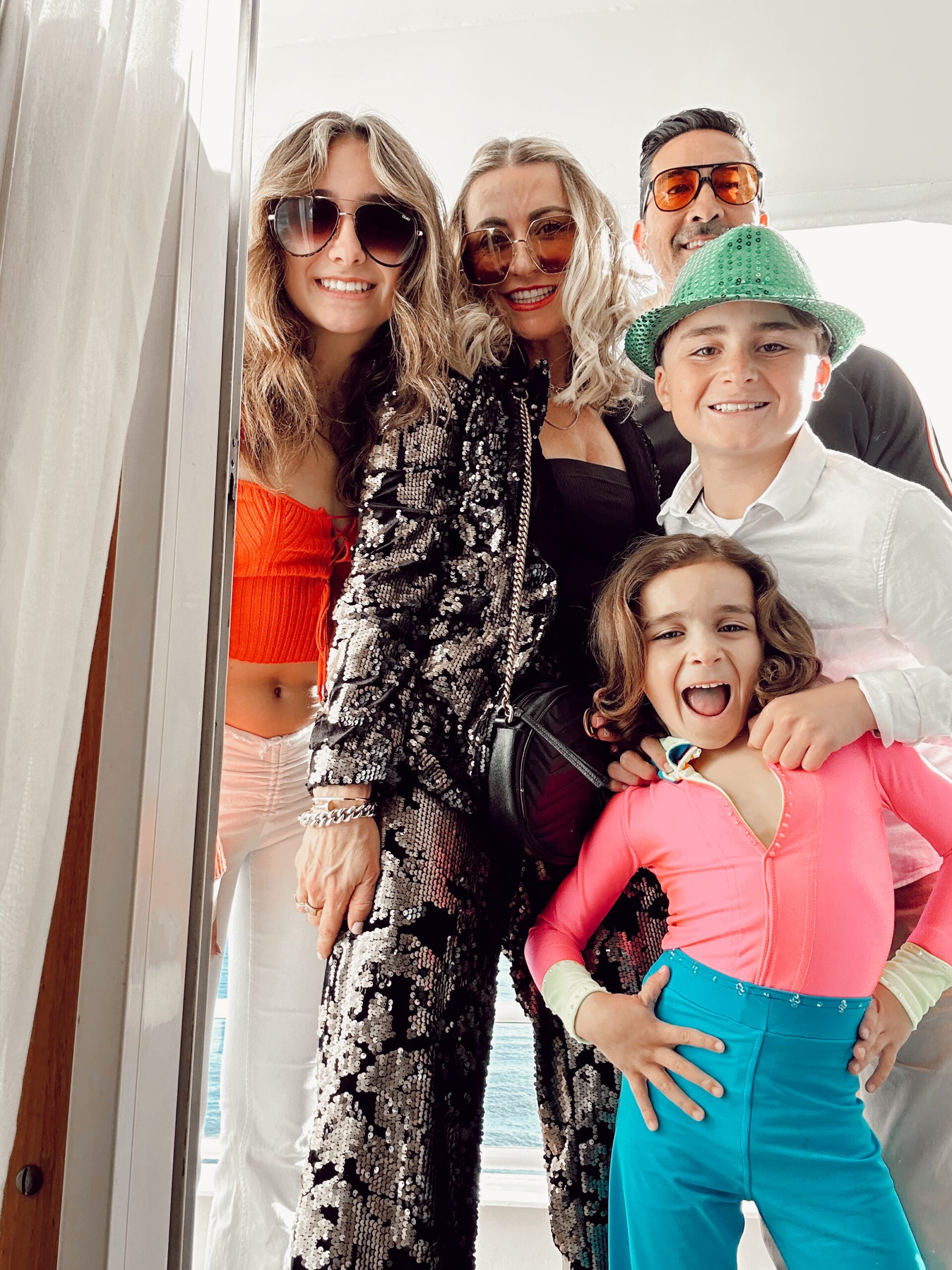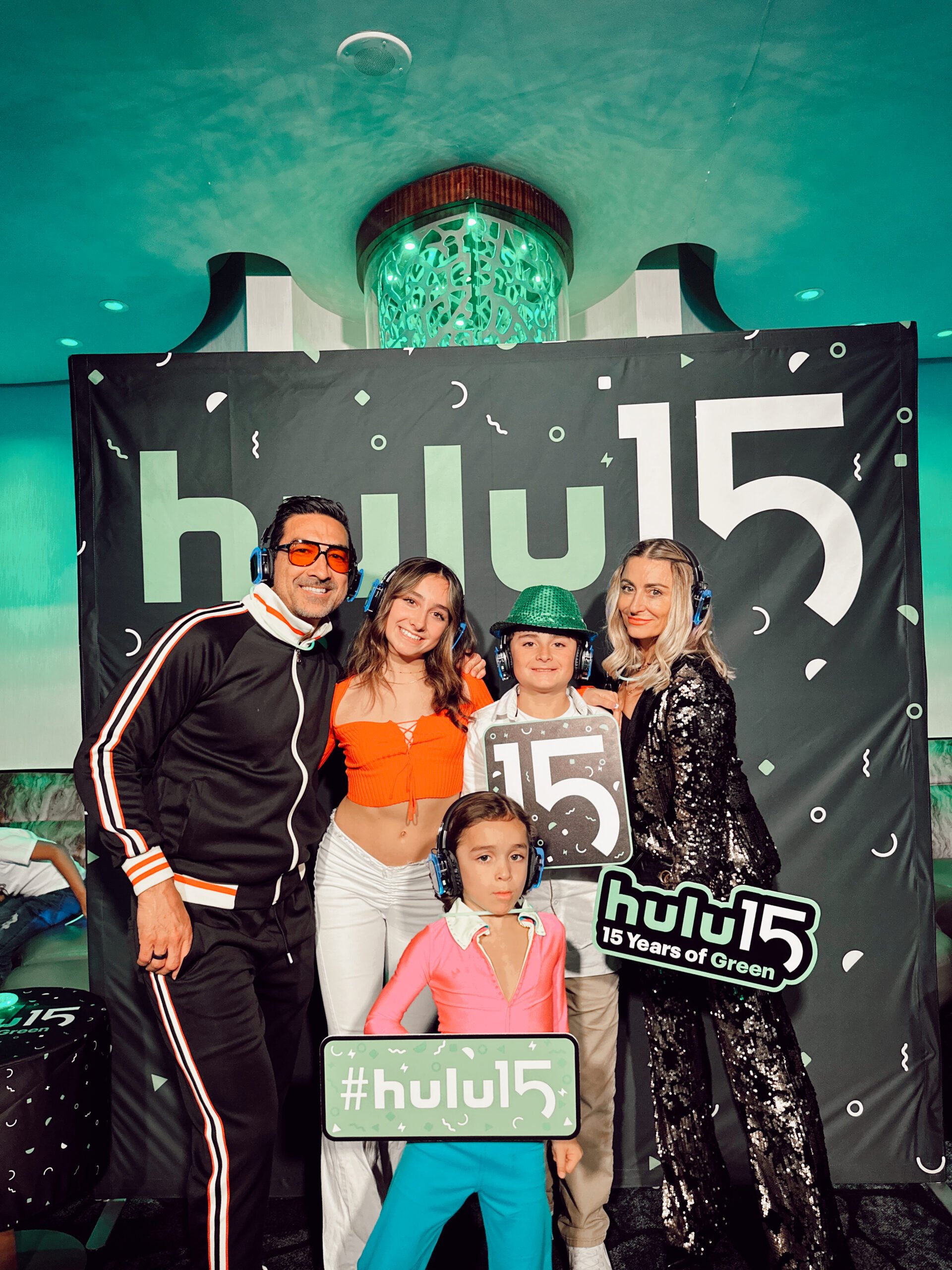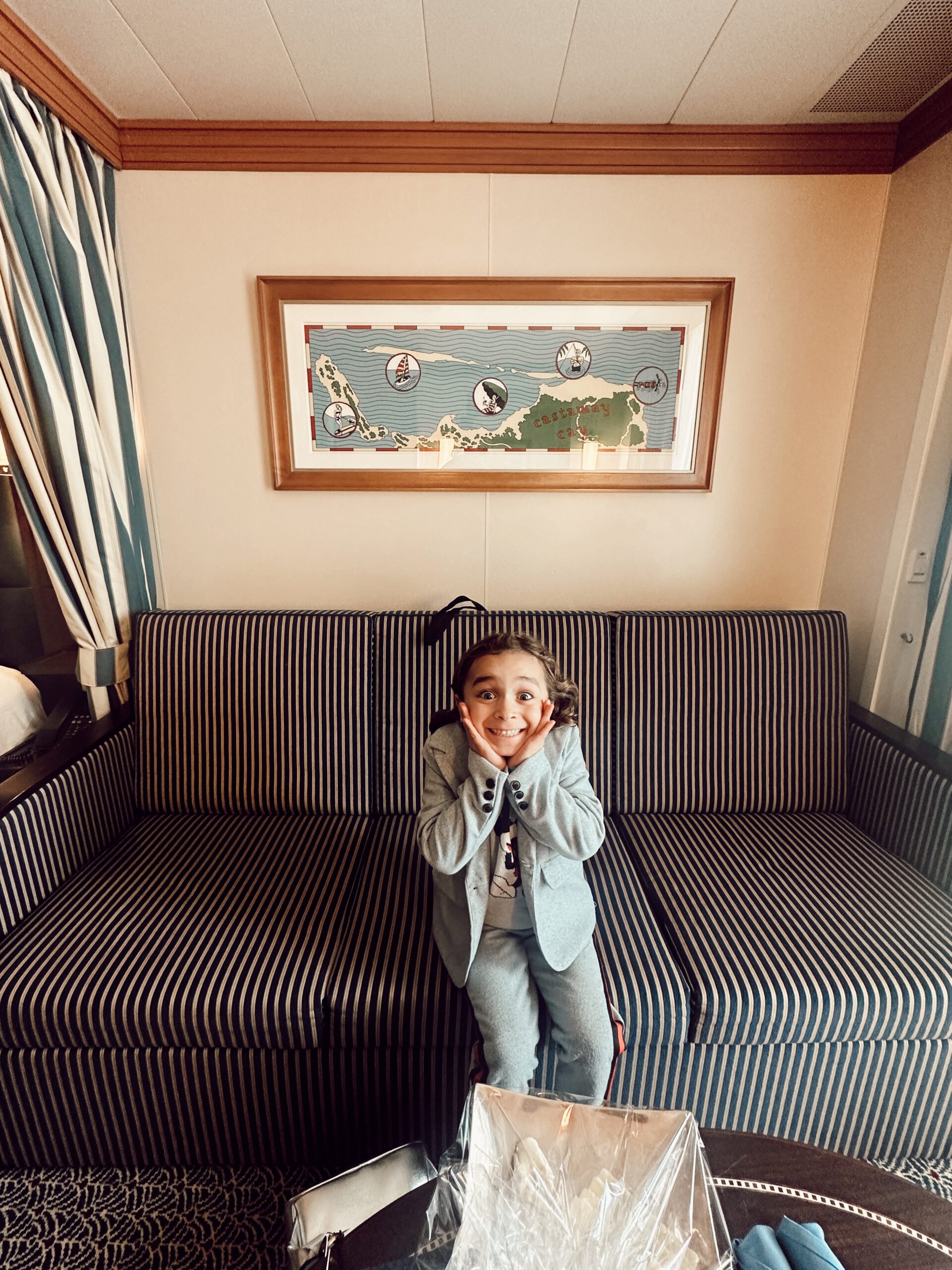 Partying at the Kids Club
I gave the lowdown on the insider tips for making the most of your Disney Cruise last week, but wanted to share more of the day-to-day activities that made our trip so memorable. Like I mentioned before, the Kids Club is an absolute must! There are so many different activities to keep the kids entertained and it's open until midnight! Our kids had so much fun going off with their group while the parents got some fun of their own at brunch, dinner, or one of the awesome shows.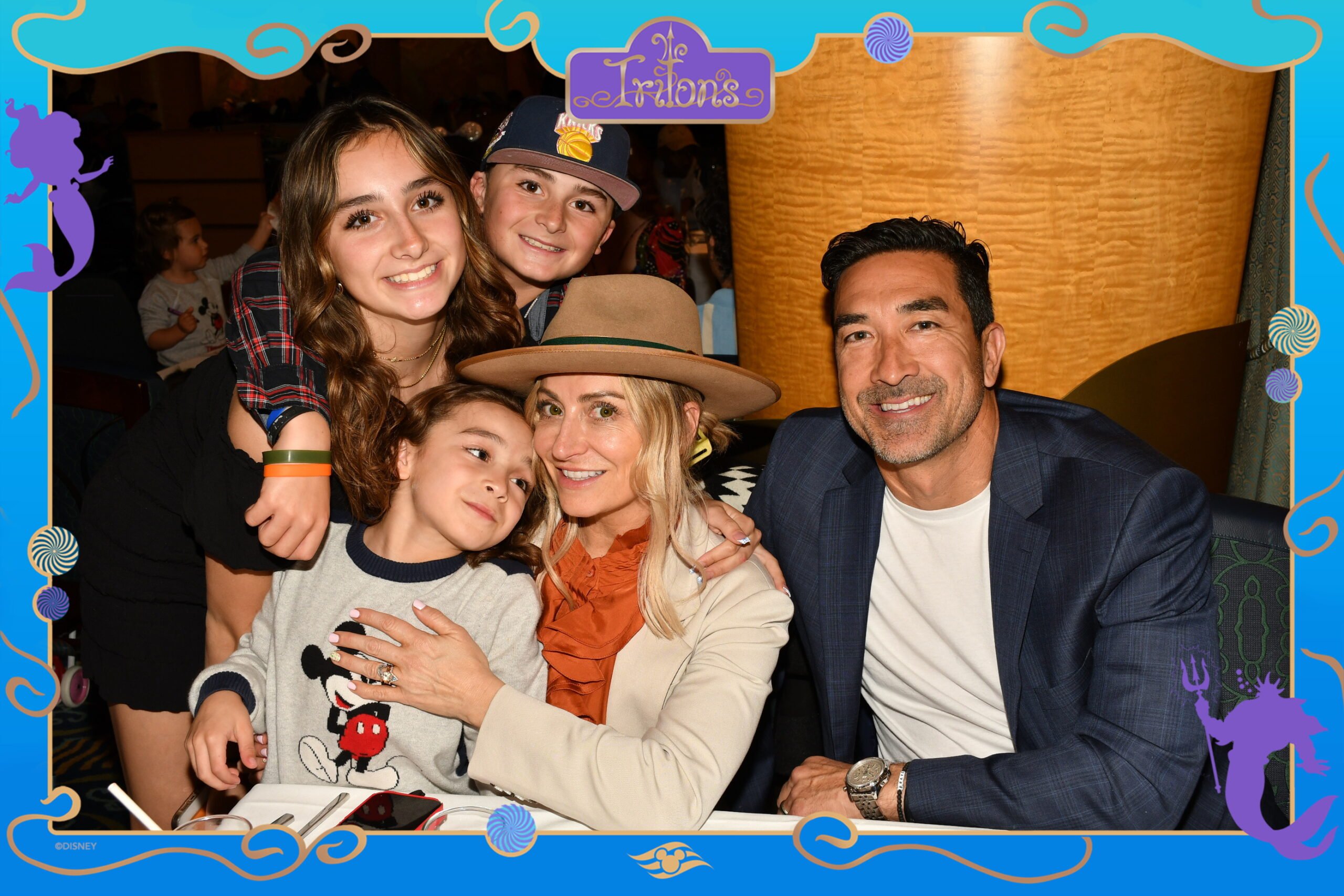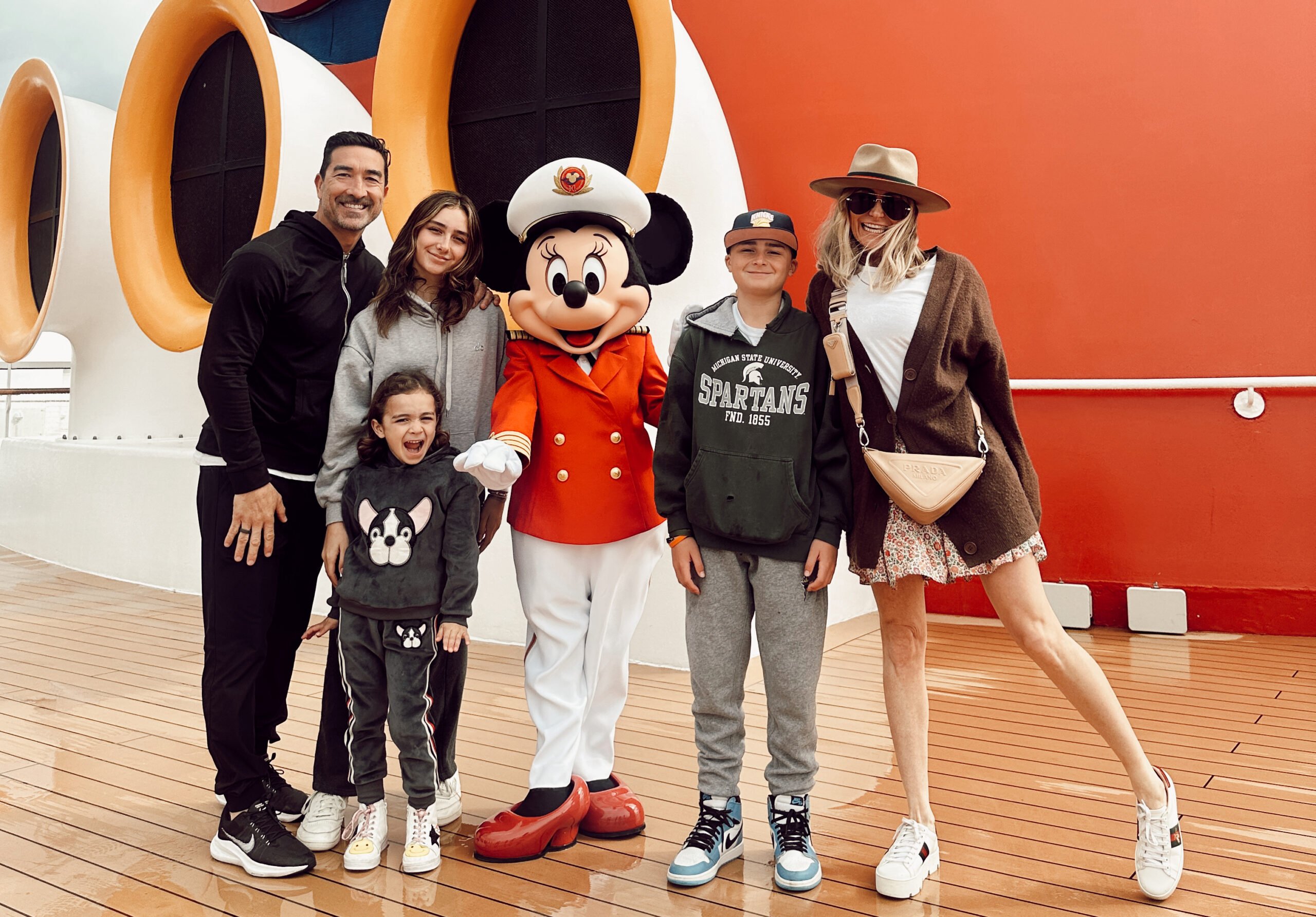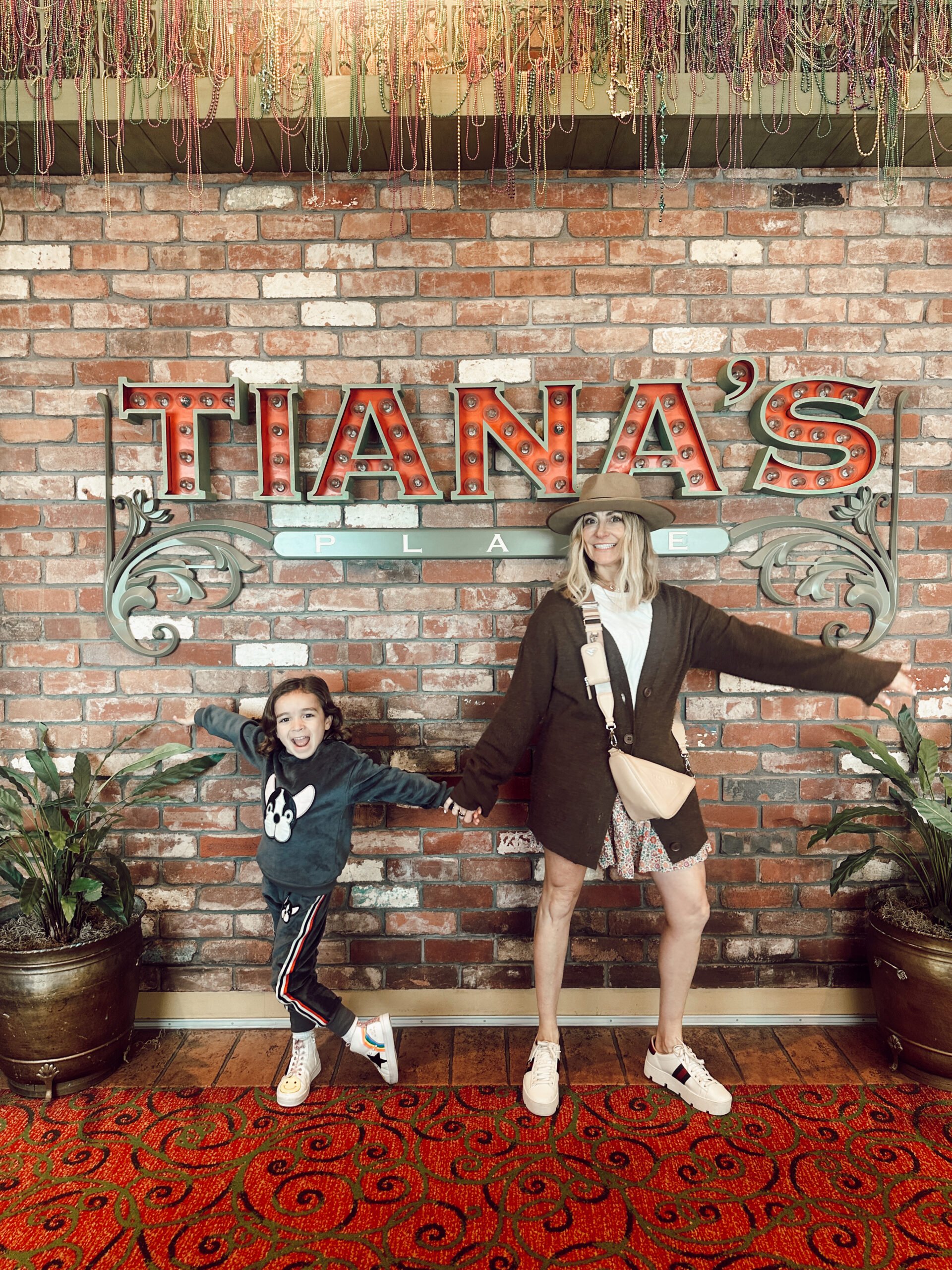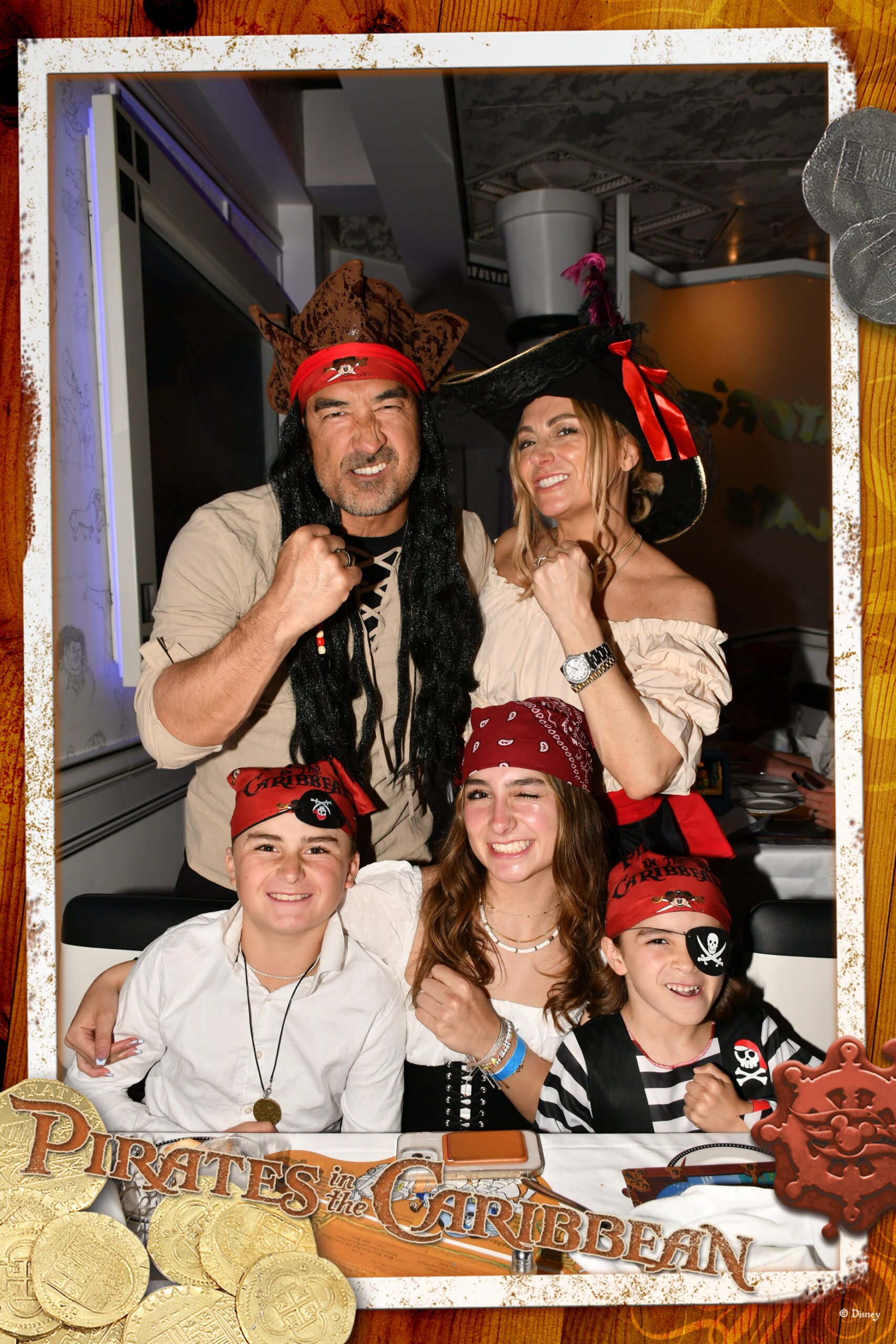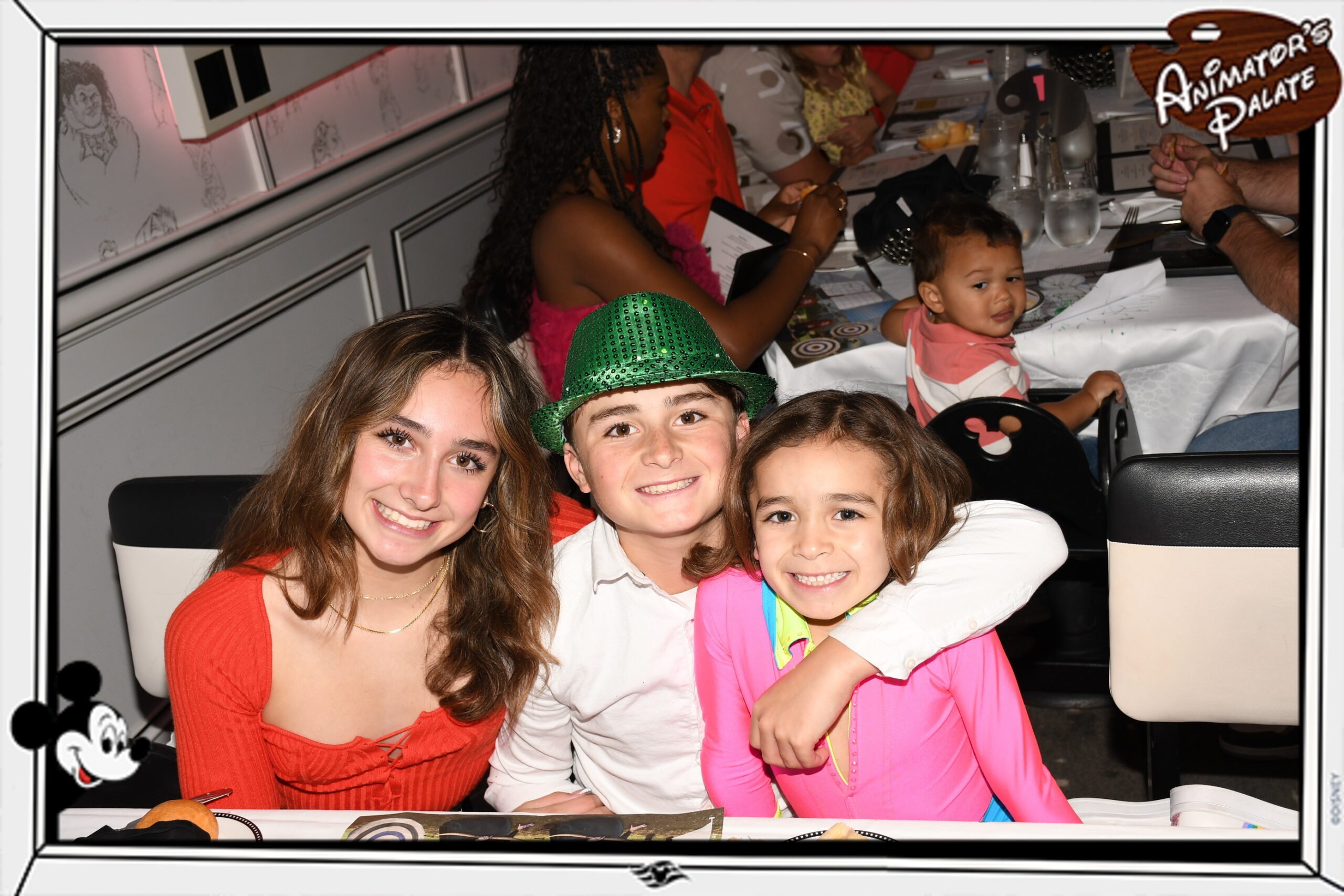 Having Fun as a Family
We also spent a lot of time in the pool — the water slide was insane and I couldn't pull my kids away. One thing that could guarantee to capture their attention were all of the dolphins we saw in the water! Every morning and evening we could spot them, it was so beautiful to see! And such a great reminder to be grateful of where we were and the opportunity we had.
At night, we had so much fun checking out all of the shows and entertainment. There was music, dancing, and so much more, all featuring our favorite characters. We had a lot of fun simply walking around and meeting the characters. Brody loved chatting with Princess Tiana, it seriously made his whole trip!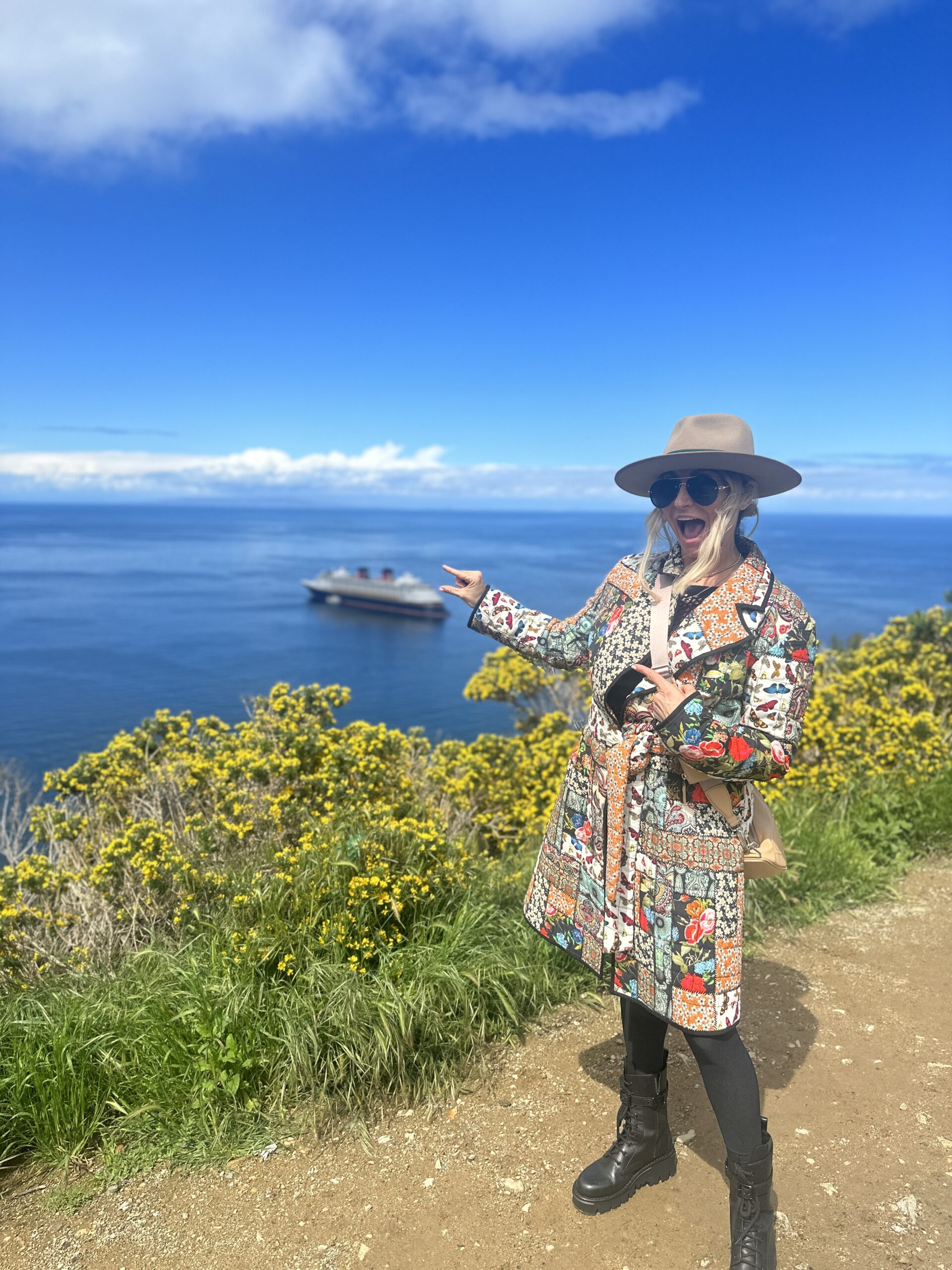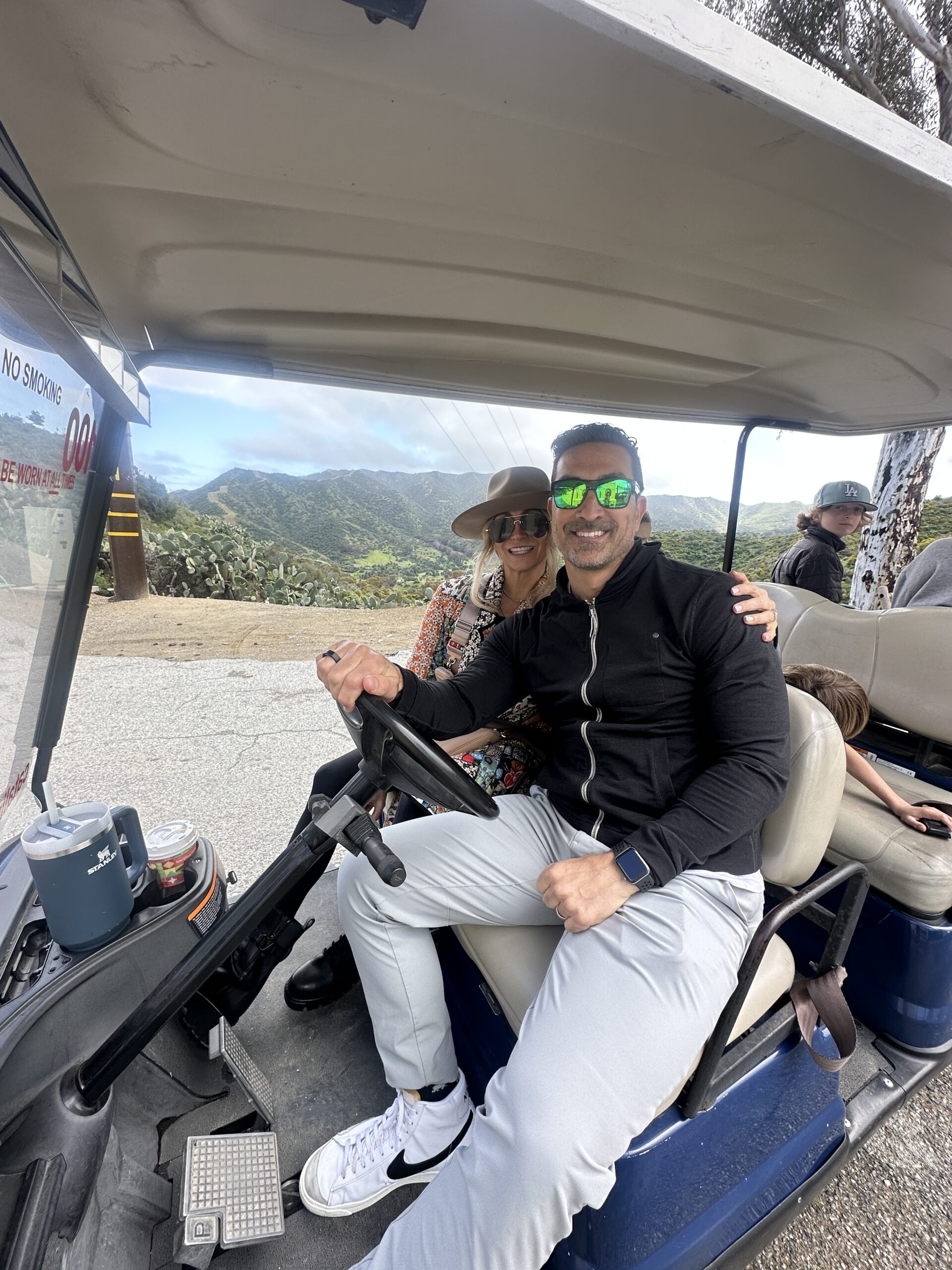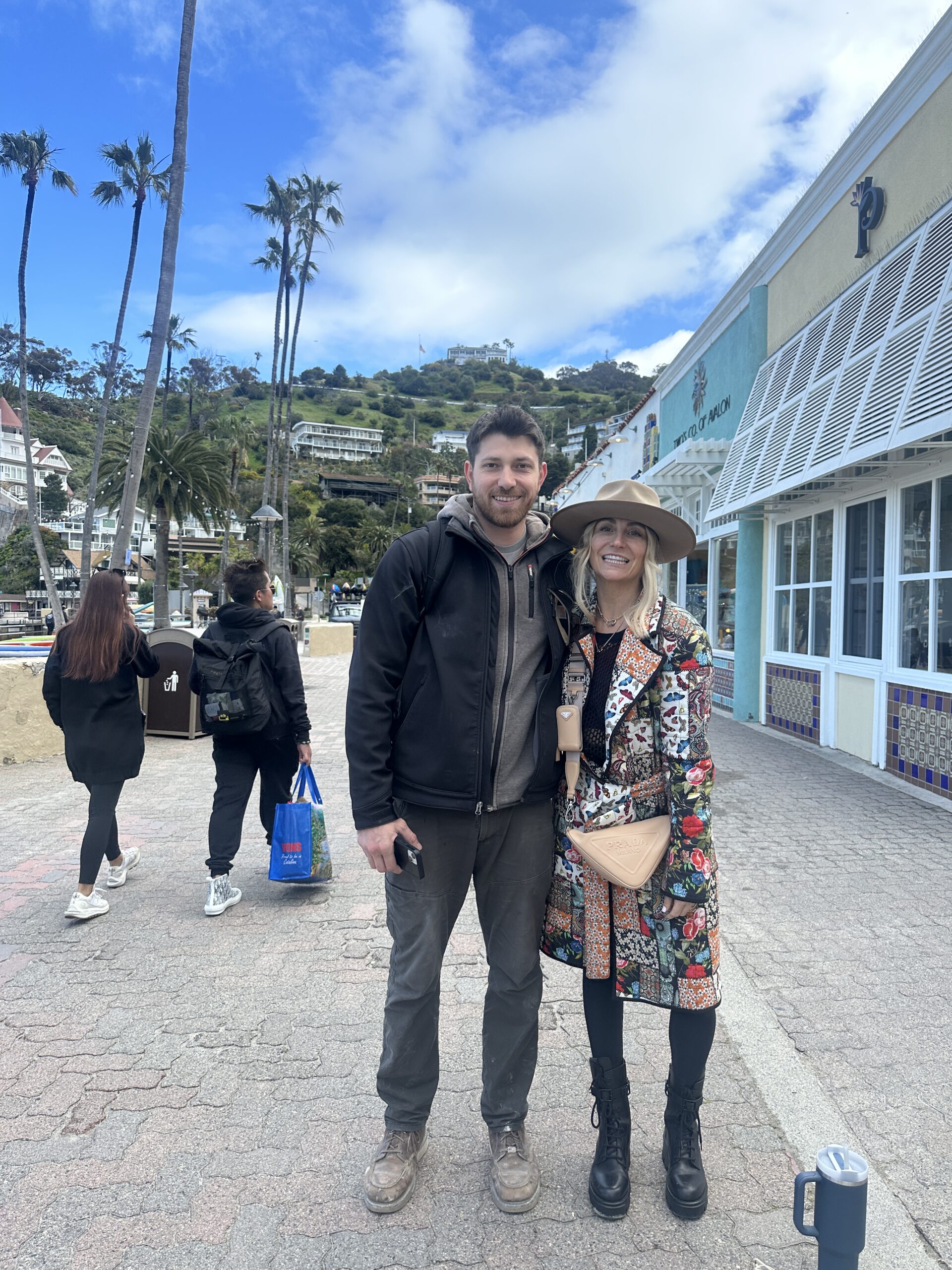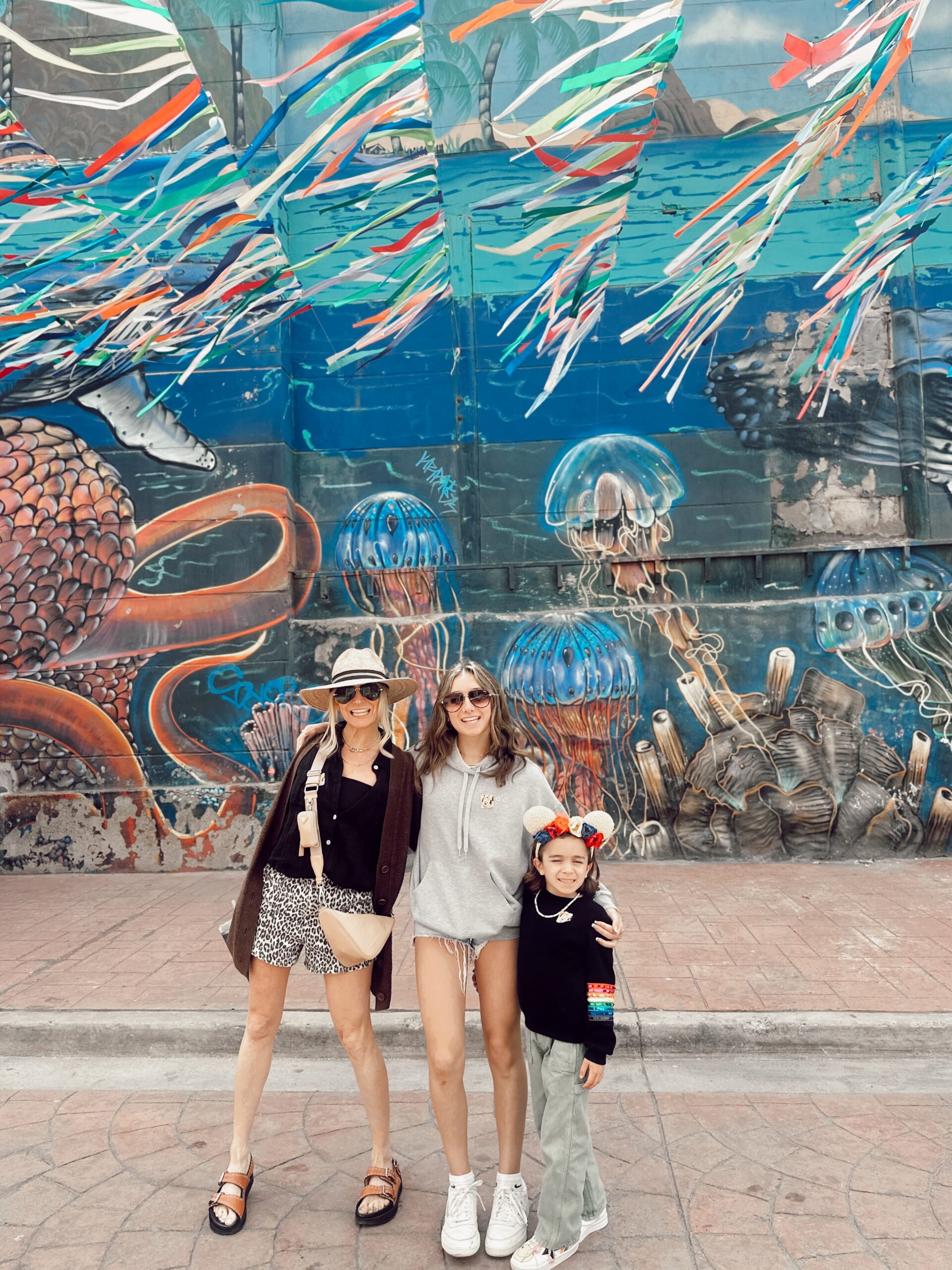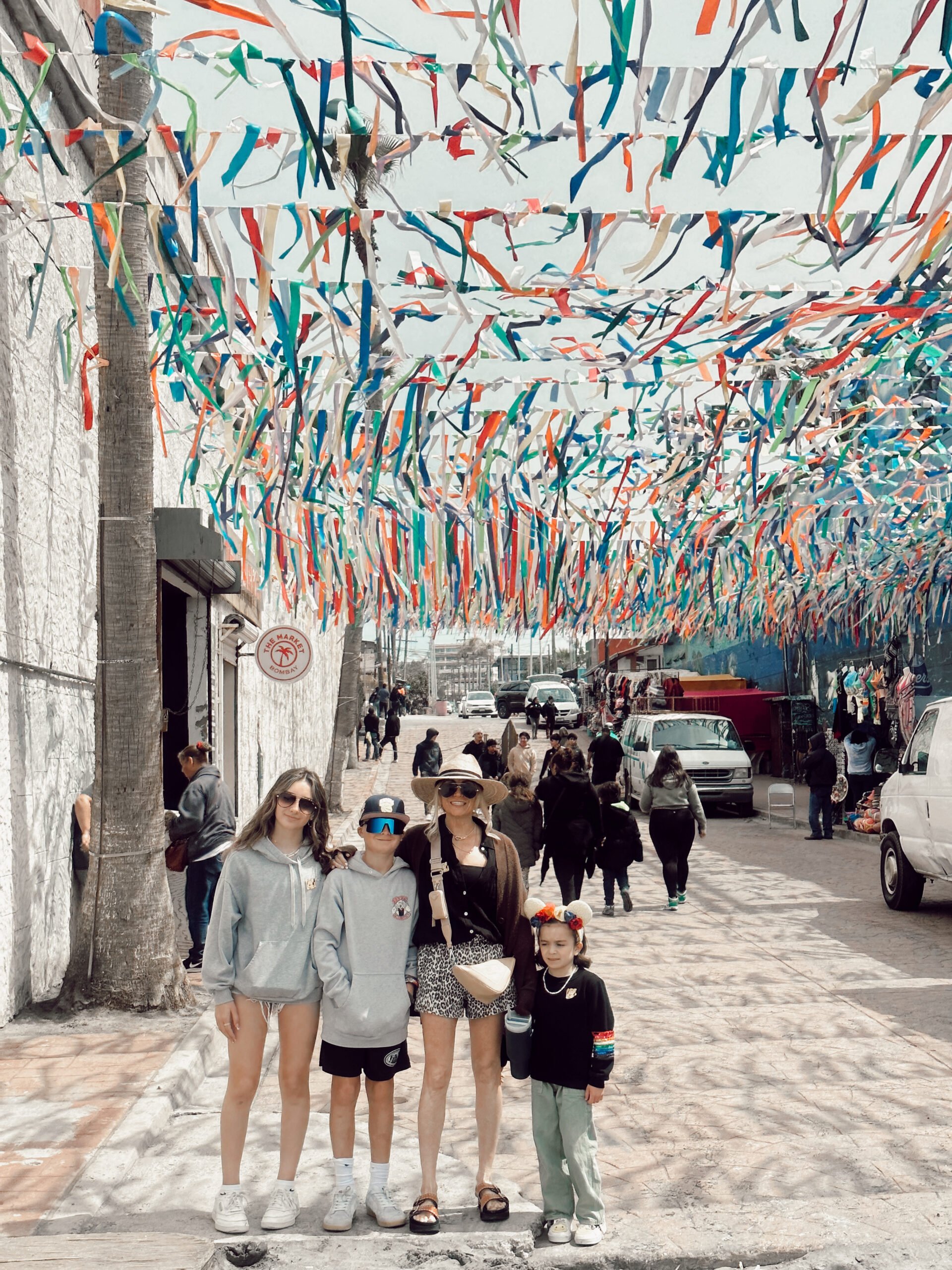 Making Magical Stops
On one of the days we stopped in Catalina. It's always been a dream of mine to go there and it did not disappoint! We grabbed a golf cart and toured the island. There's so much to see and a lot of fun activities to do (ziplining, mini golf, and more!), plus we ran into my baby brother's best friend. Nothing's a coincidence! I truly believe my brother made sure we ran into each other. It was so special to hug him and share a few moments together.
Have you listened to my podcast? Check out The Mom Confidential!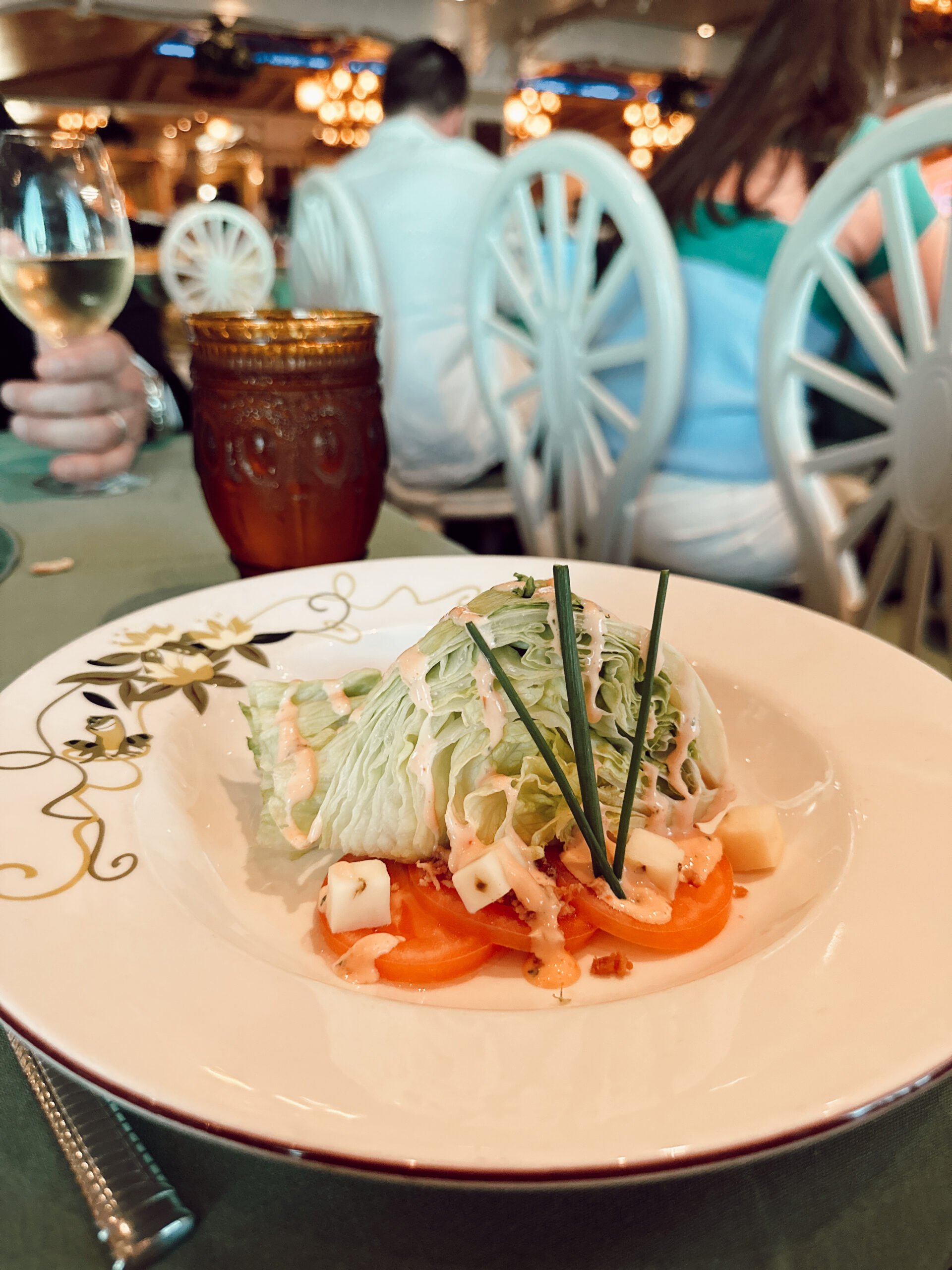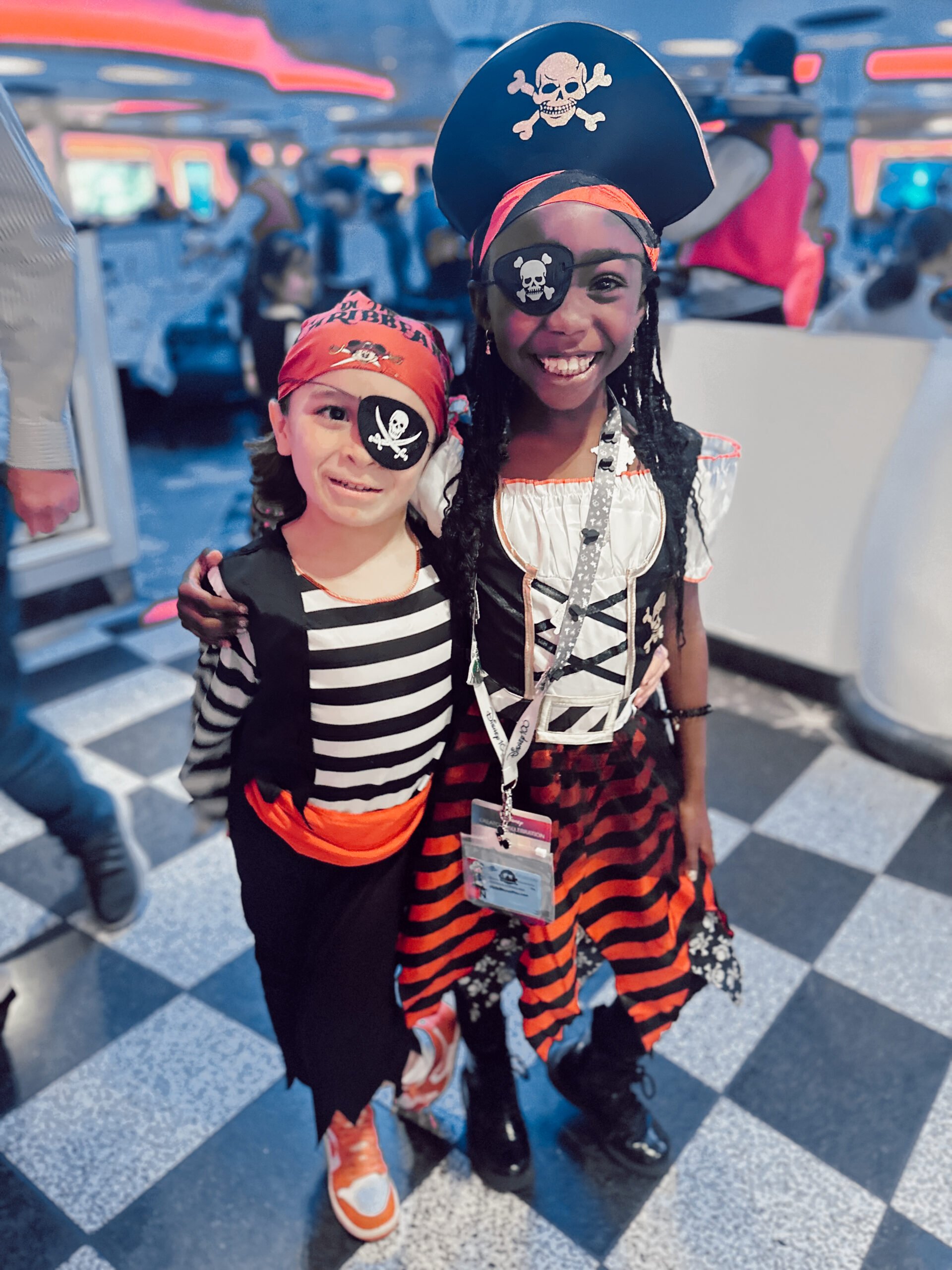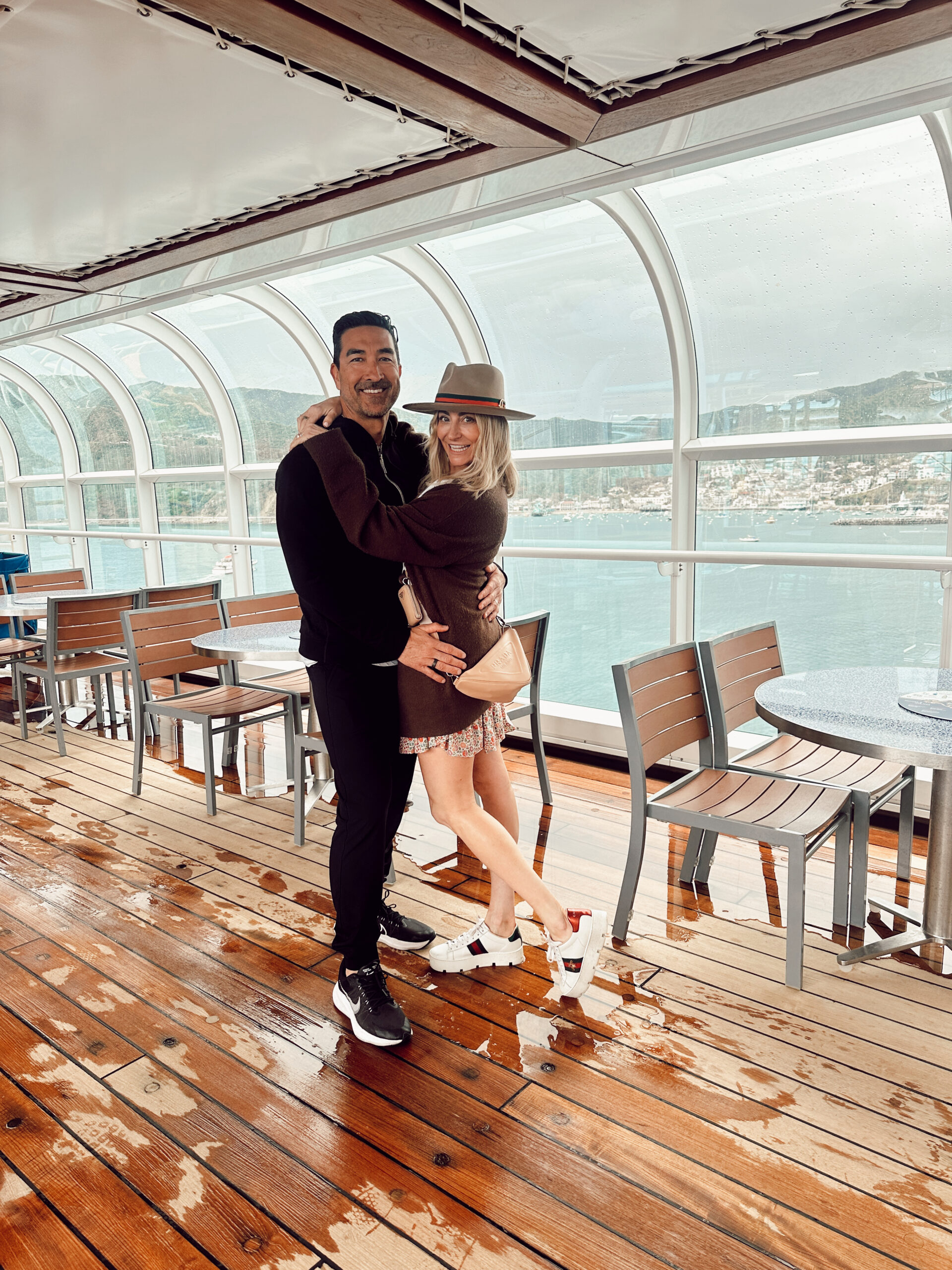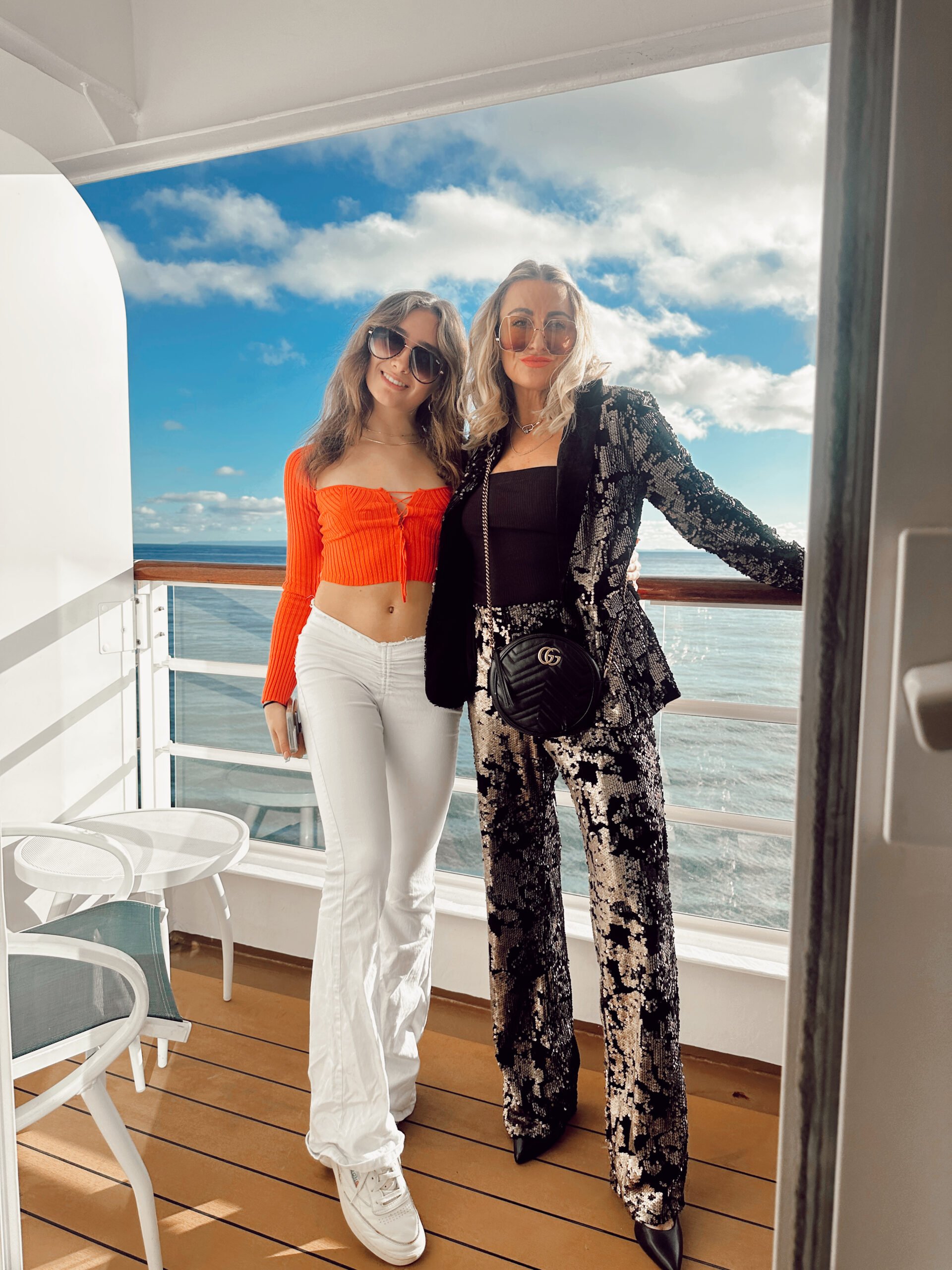 Making the Magic Last
Back on board, we were always greeted by sweet treats and special touches anytime we returned to our room. It's those kinds of details that make Disney in a league all its own. We were so sad to return home as our trip was winding down, but wow, what an amazing week of Disney fun. Every visit we have is more magical than the last. I can't wait to go again, but in the meantime, I will be reliving all of these amazing memories! Thank you, Disney!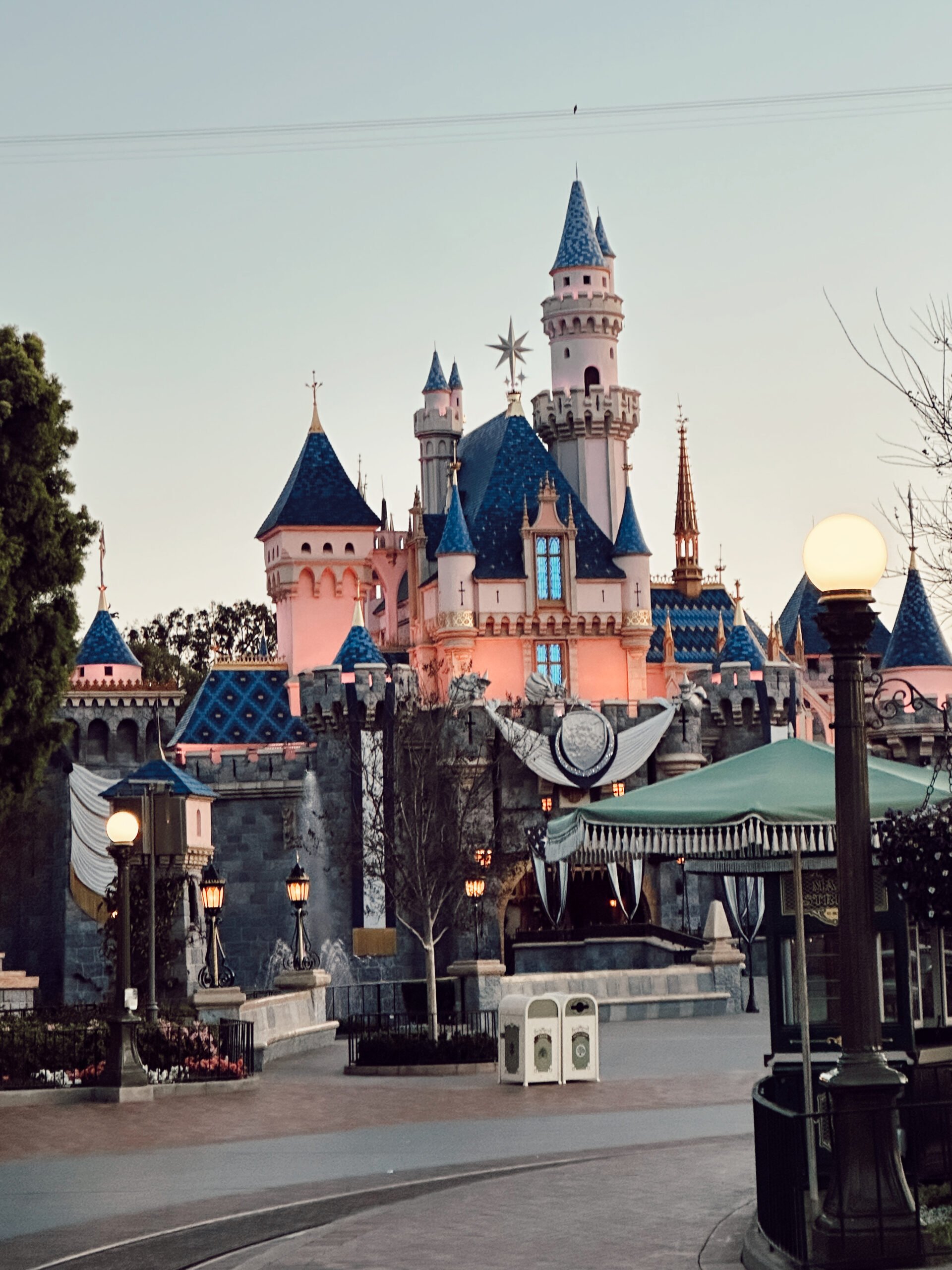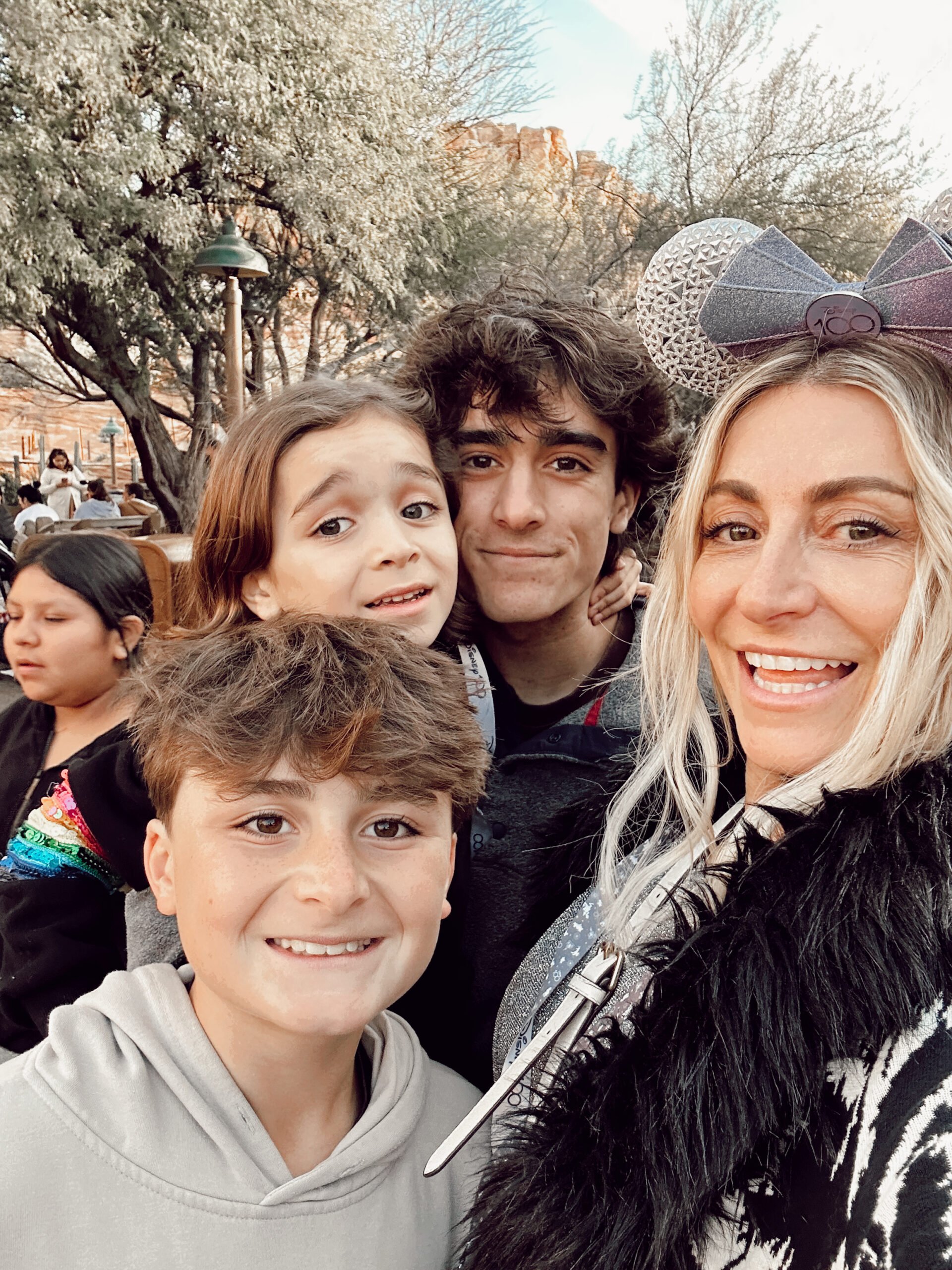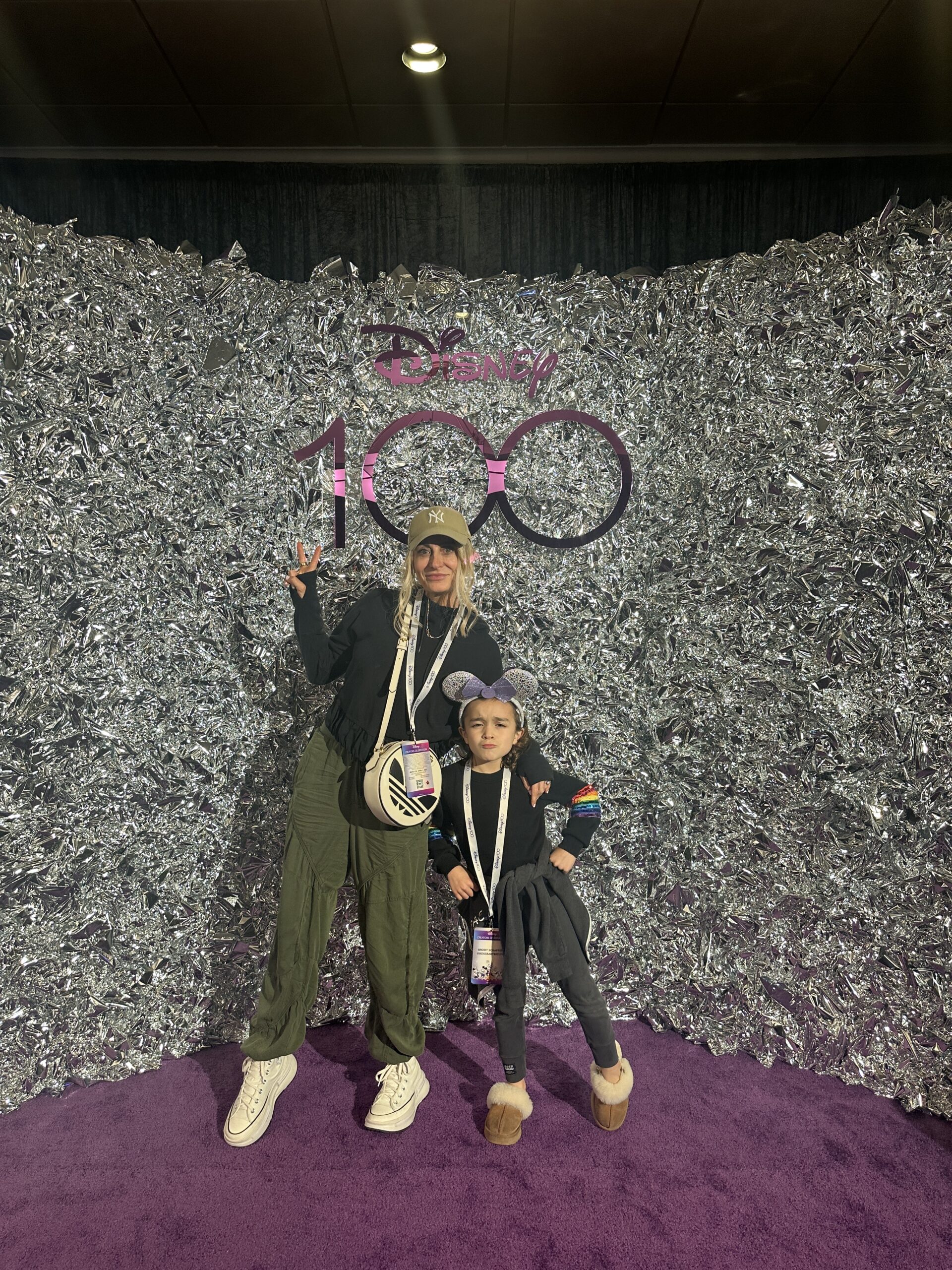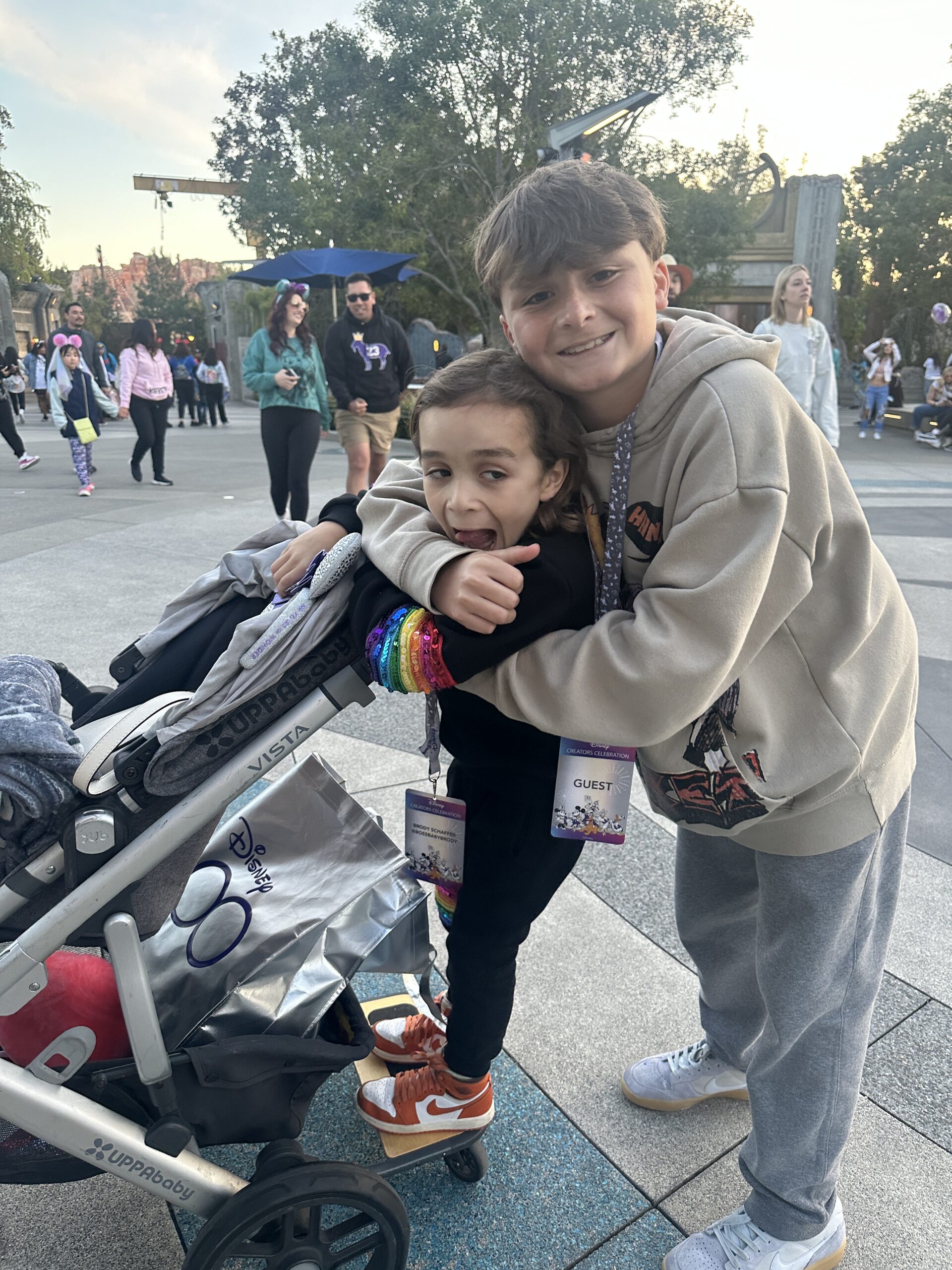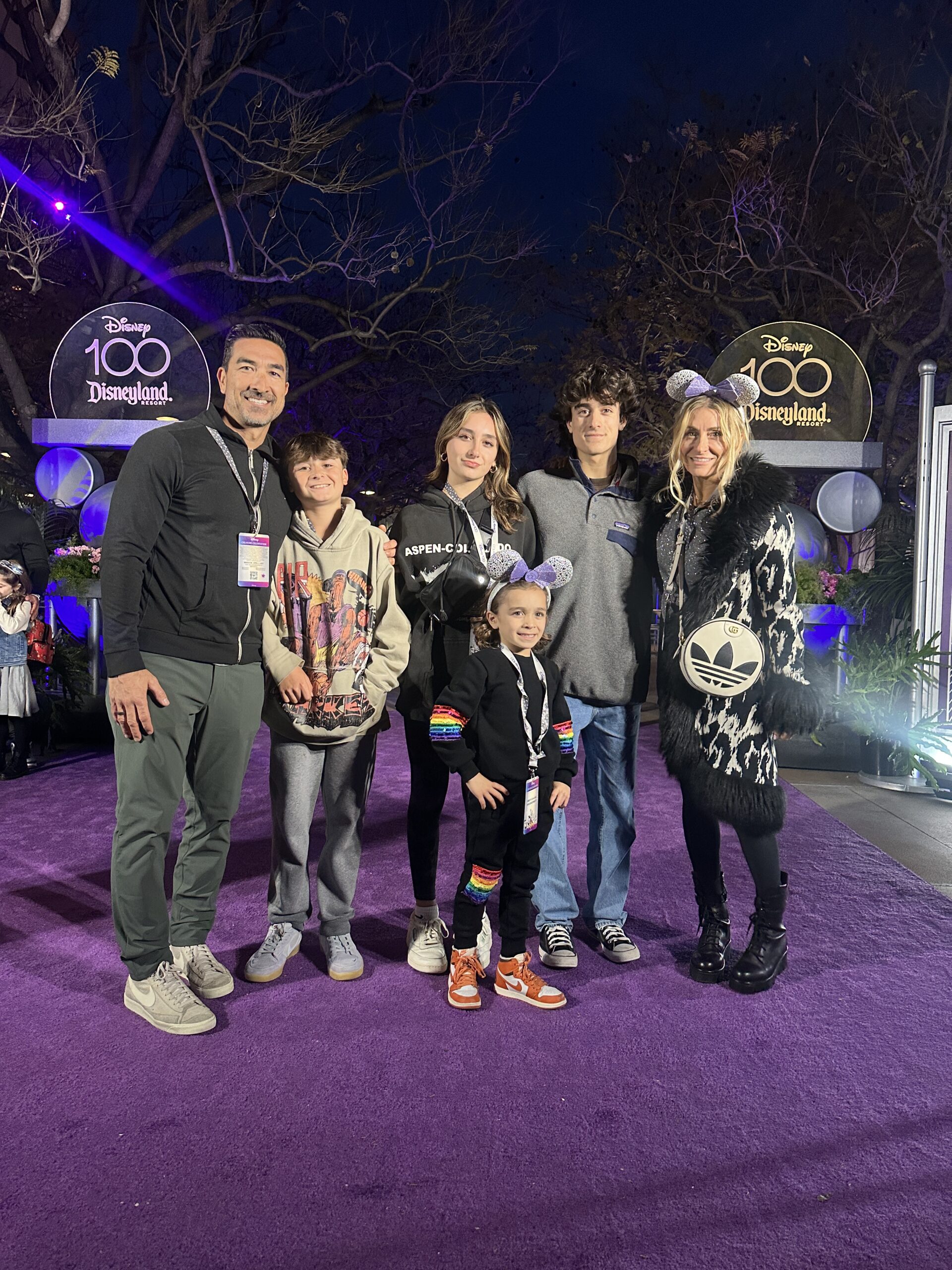 Tips for Parenting In Style...
Never boring, always awesome. Keep up to date with the latest from City Girl Gone Mom.