Insider Tips to Disneyland's New Star Wars Galaxy's Edge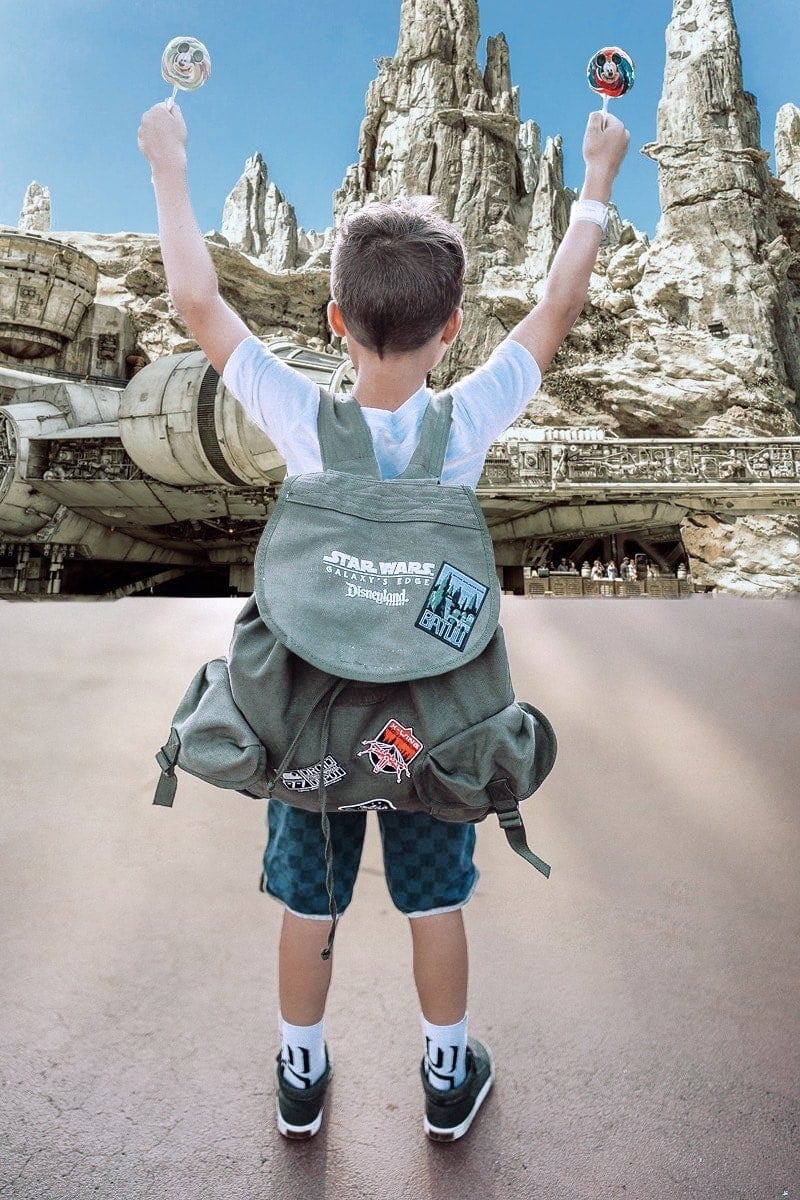 Insider Tips to Disneyland's New Star Wars Galaxy's Edge
If you know the difference between planet Hoth and Tatooine, have an opinion on who shot first, or have decided if you would fight for the empire or rebellion, chances are you're one of the many Star Wars fans that's been anxiously awaiting the opening of Disneyland's new land, Star Wars: Galaxy's Edge. (Don't worry we're right there with you.) On May 31, Disney opened those galactic gates, and we were invited to take a firsthand look at everything this new land holds for both Disney fans and die-hard Star Wars devotees. To see everything and make the most of this interstellar adventure, these are the insider tips and tricks you'll want to follow so you don't miss out on any of the magic.
---
Star Wars: Galaxy's Edge spans more than 14 acres, making it the largest, single-themed land in Disney Parks history.
---
Immerse Yourself in the World
When you enter Galaxy's Edge, you'll be transported to Batuu on the Outer Rim, home of the Black Spire Outpost where smugglers, rebels, traders, droids and adventurers from every corner of the galaxy slip under the watchful eye of the First Order. As Obi-Wan says: "You'll never find a more wretched hive of scum and villainy." Keep your eye out for friends like Rey and Chewbacca, but avoid the attention of Kylo Ren and his Stormtroopers which patrol the area from time to time.
---
The Millenium Falcon docked in the Black Spire Outpost Spaceport measures more than 100 feet long.
---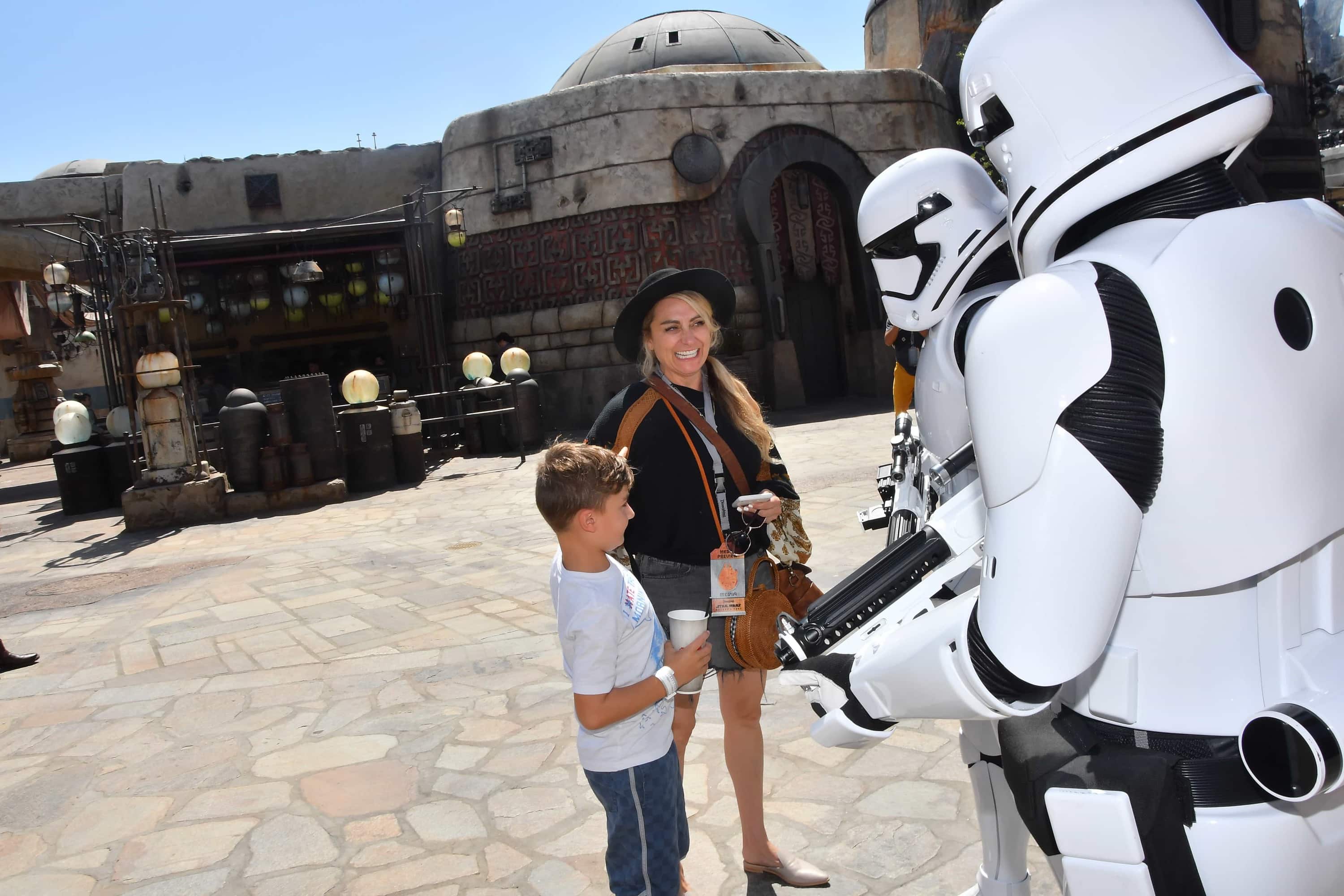 Find the Easter Eggs
Not those Easter eggs— these are the little secrets and inside jokes that can be found all around the land for the most die-hard Star Wars fanatics. With an entire world of cannon that ranges from movies and comic books to video games and TV shows, the world of Star Wars is far more vast than some realize. See if you can spot the dianoga from the Death Star's trash compactor, a taxidermic wampa from the planet Hoth, pod-racing engines from The Phantom Menace, a mural from Chancellor Palpatine's office or R2-D2's droid tracks in the concrete.
---
More than 7,000 props were created for Star Wars: Galaxy's Edge.
---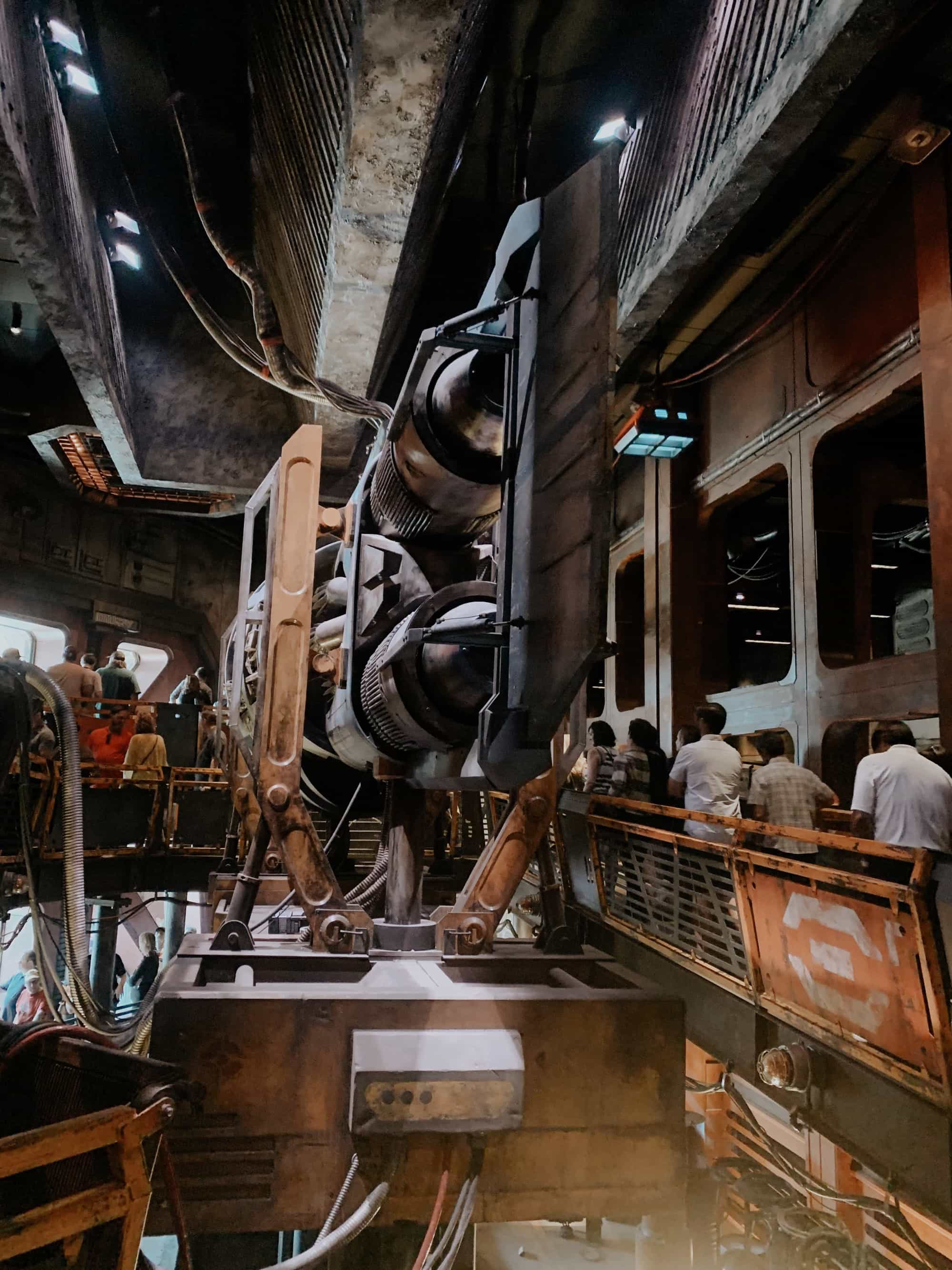 Get on Rides Multiple Times
If you've always wanted to make the jump to light speed, now is your chance! Millenium Falcon: Smuggler's Run allows you to climb into the cockpit and fly the "fastest hunk of junk in the galaxy." As you wait for your turn on this bucket of bolts, space pirate Hondo Ohnaka asks if you can carry a few things aboard your ship for him—just don't ask too many questions.
Climb on board in groups of six—two pilots, two gunners and two flight engineers—to steer, defend and fix the ship as you made your way through the stars. Each time you ride will be different depending on your job in the crew, how much damage you sustain and if you're able to defend the Falcon. If you fail in your mission, the hull of the ship will show damage as you leave the ride, and if you defend your cargo and take down the Empire—great, kid. Don't get cocky.

---
More than a dozen venues fill the land, including Resistance and First Order encampments, a spaceport and a bustling marketplace.
---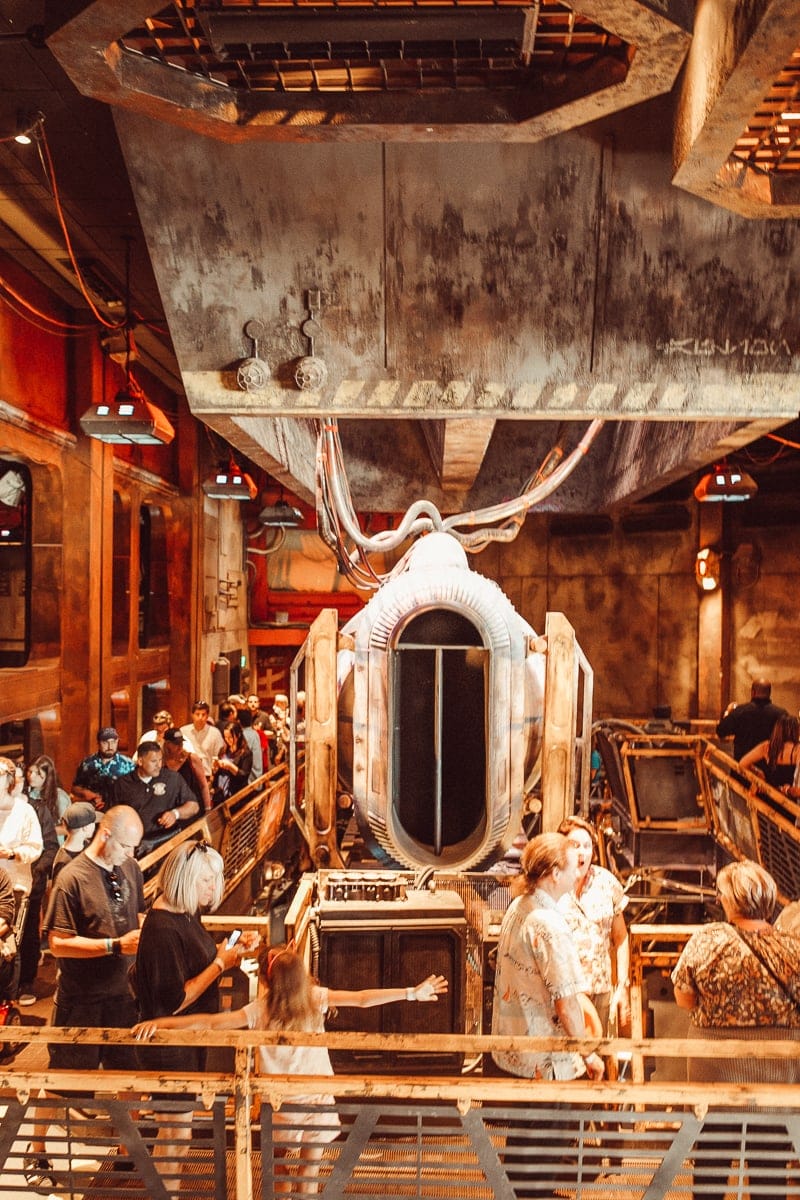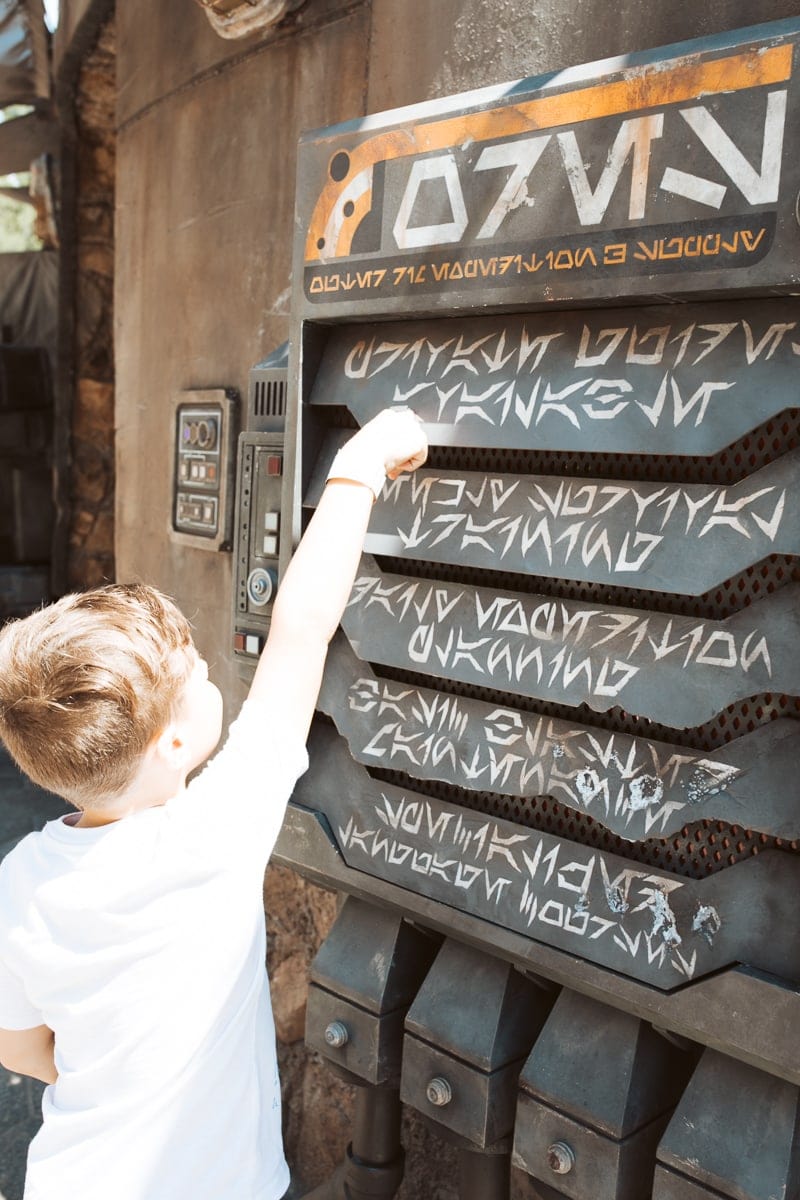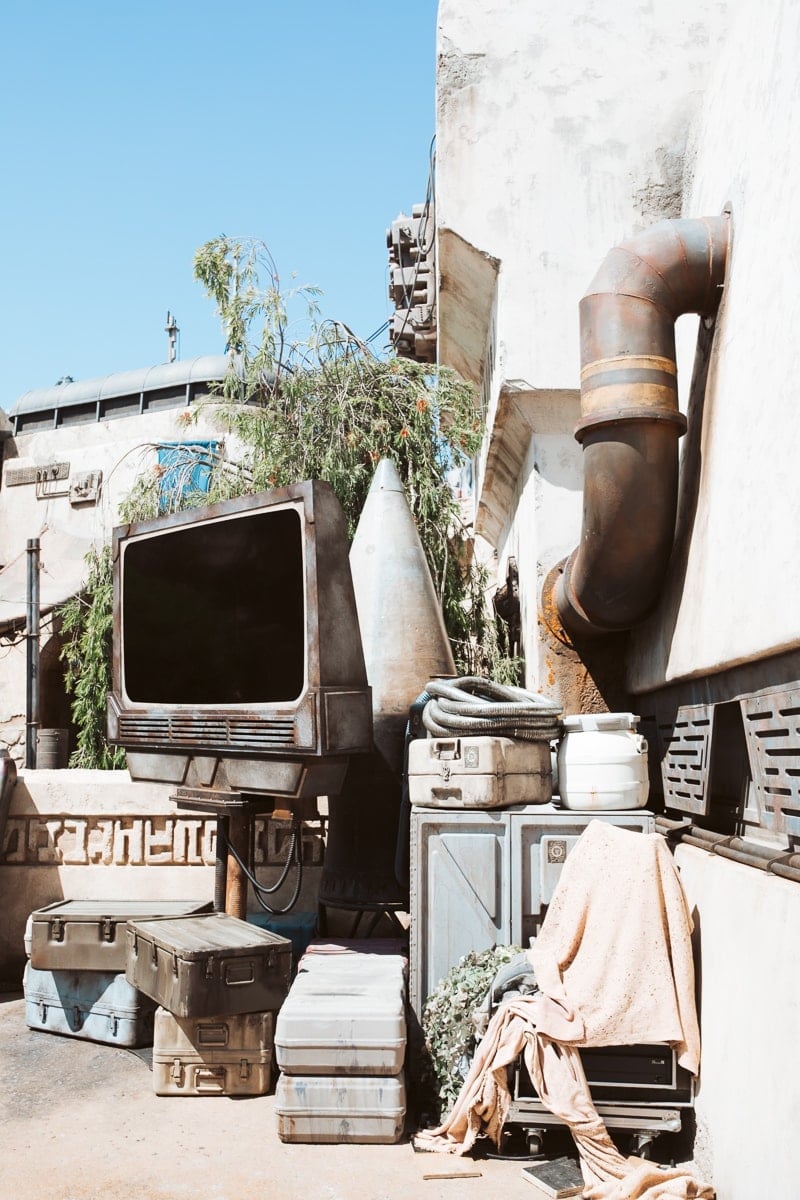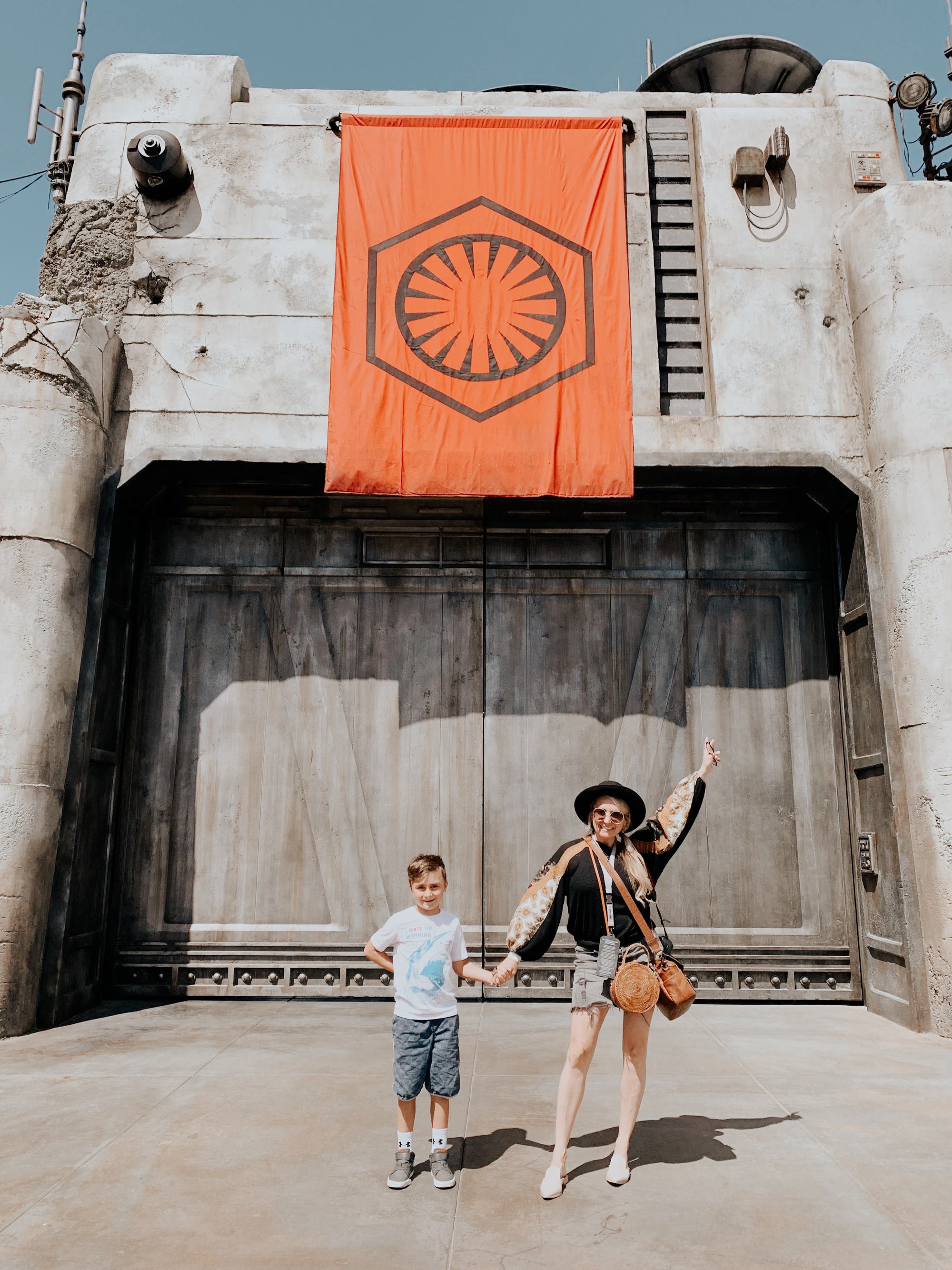 Try the Local Fare
Have you ever wondered what blue milk actually tastes like? Now you and your family can find out. On the planet of Batuu, dining options are plentiful and it's the only place in Disneyland park that serves alcohol. (Just one more reason to love this remote planet.) Olga's Cantina serves up drinks like the Fuzzy Tauntaun, the Bloody Rancor and (Han's favorite) the Carbon Freeze. Former smelting droid 8D-J8 grills barbecue meats at Ronto Roasters, and Chef Stronto "Cookie" Tuggs serves up Kaadu ribs, fried Endorian Tip-yip and Batsu-bon dessert at Docking Bay 7 Food and Cargo, a transport shuttle that's been repurposed into a restaurant. And don't forget to stop by the Milk Stand to try their blue and green milk.
---
Five restaurant locations within Star Wars: Galaxy's Edge offers guests a chance to try more than 50 distinct menu items.
---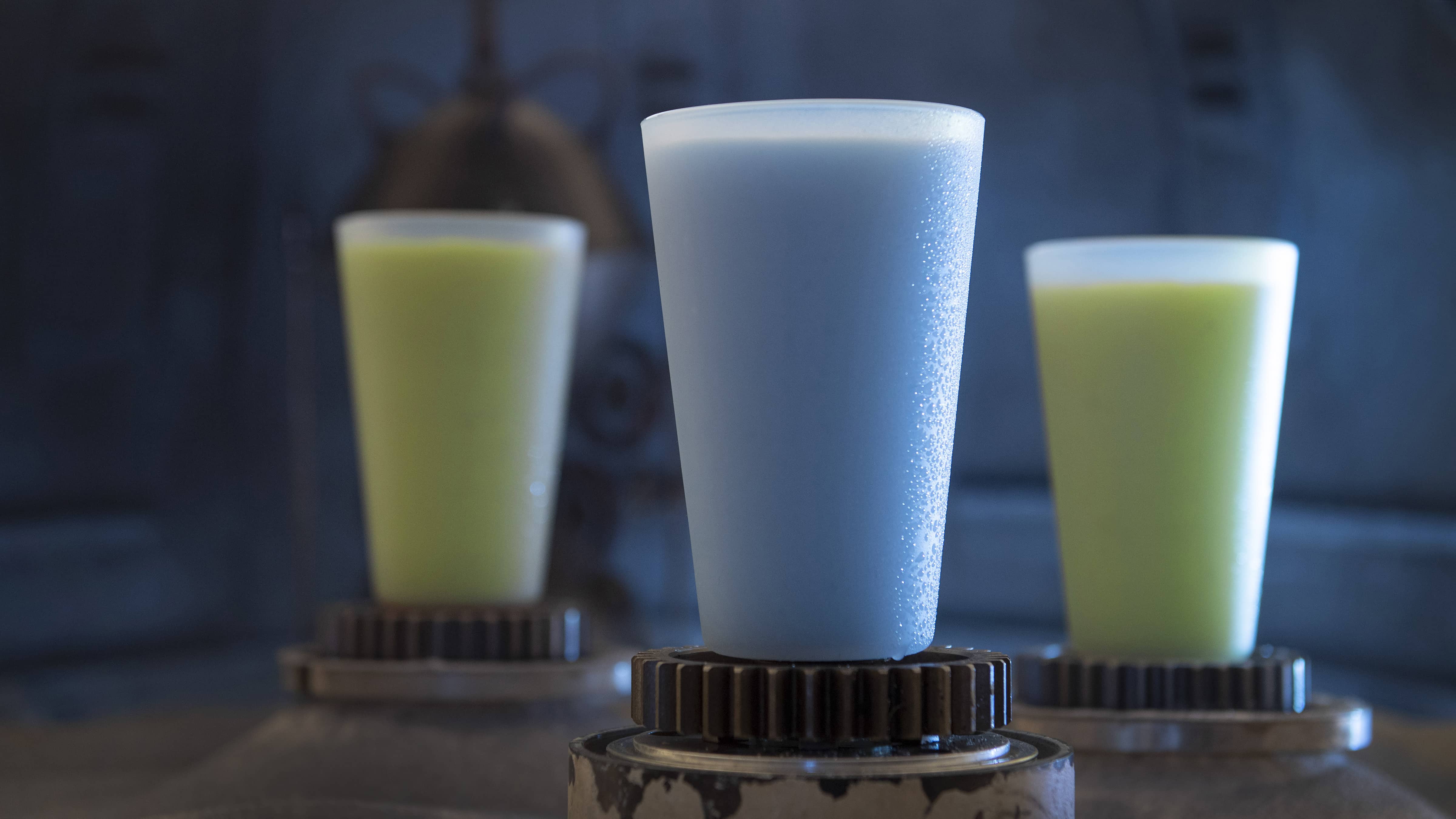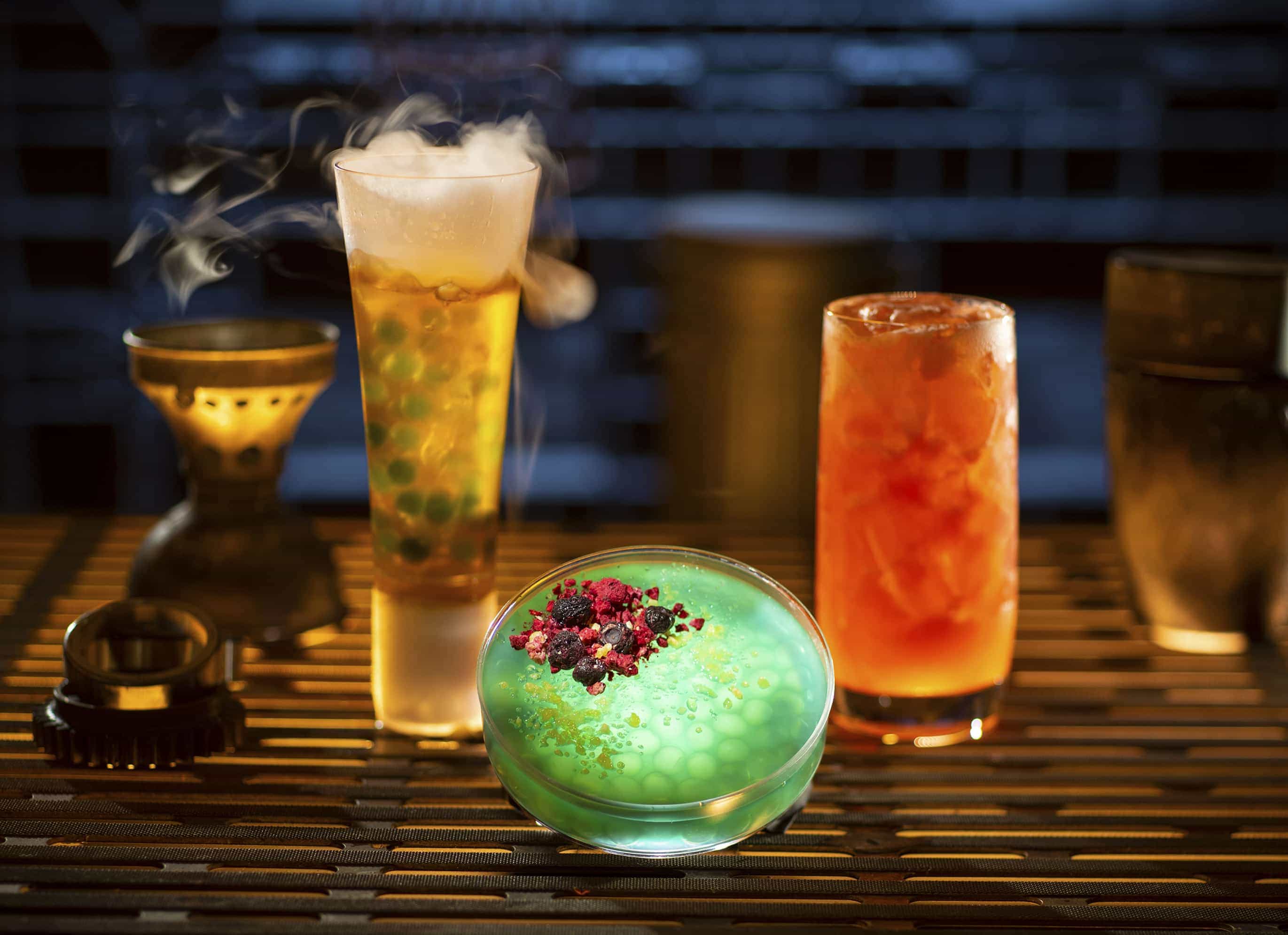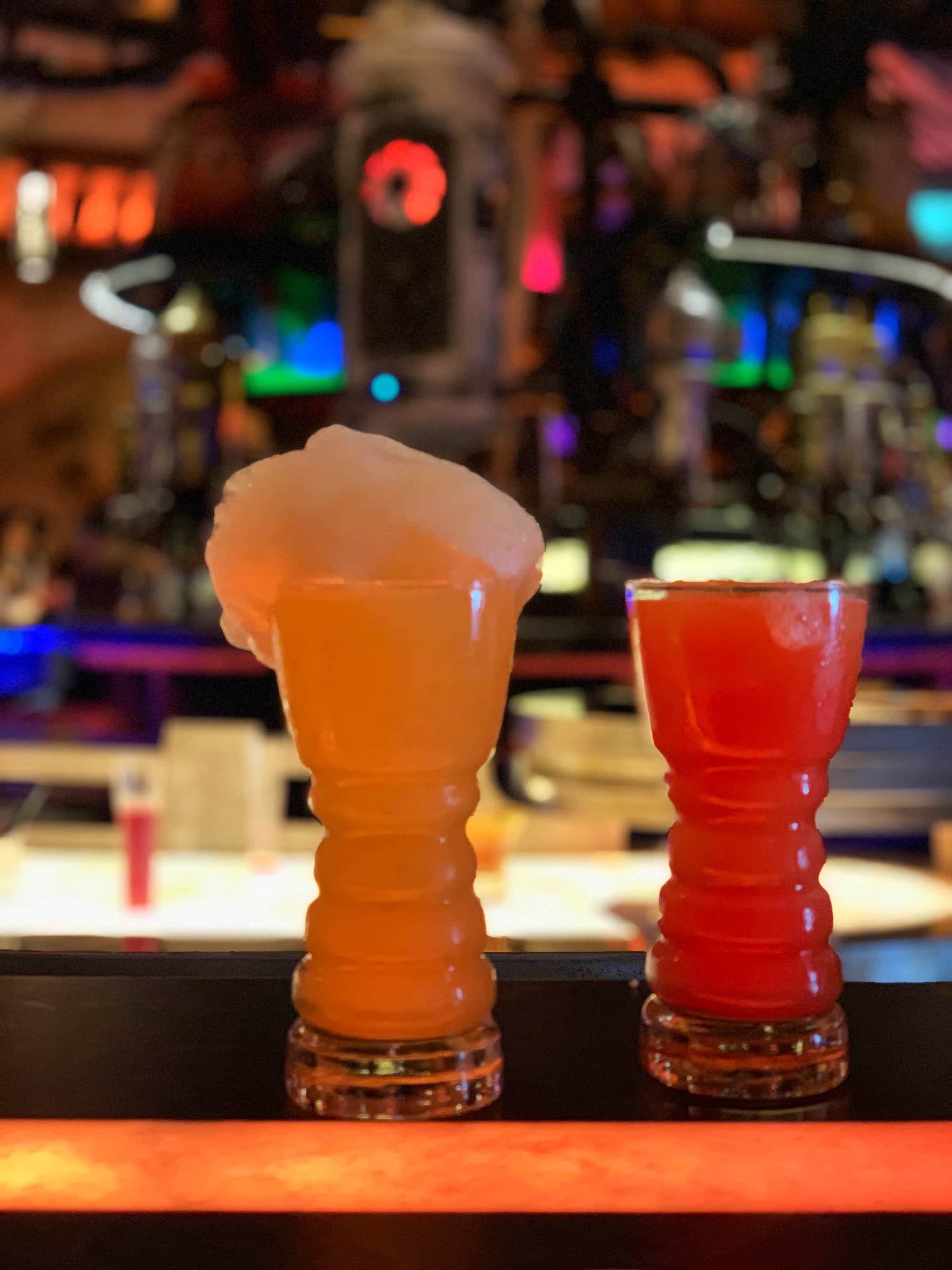 Be Prepared to Wait—But Not for Long
Yes, waiting in theme-park lines universally sucks, but this is the largest (and most-technologically advanced) Disneyland expansion ever—everyone wants to be a part of the action. Between May 31 and June 23, reservations are required to even enter Star Wars: Galaxy's Edge, but after June 23, the lines to get into the land will be entirely digitized—similar to a Fastpass—so you can enjoy the rest of the park while you wait.
---
Among the ancient-looking spires across the land, the tallest is over 130 feet high.
---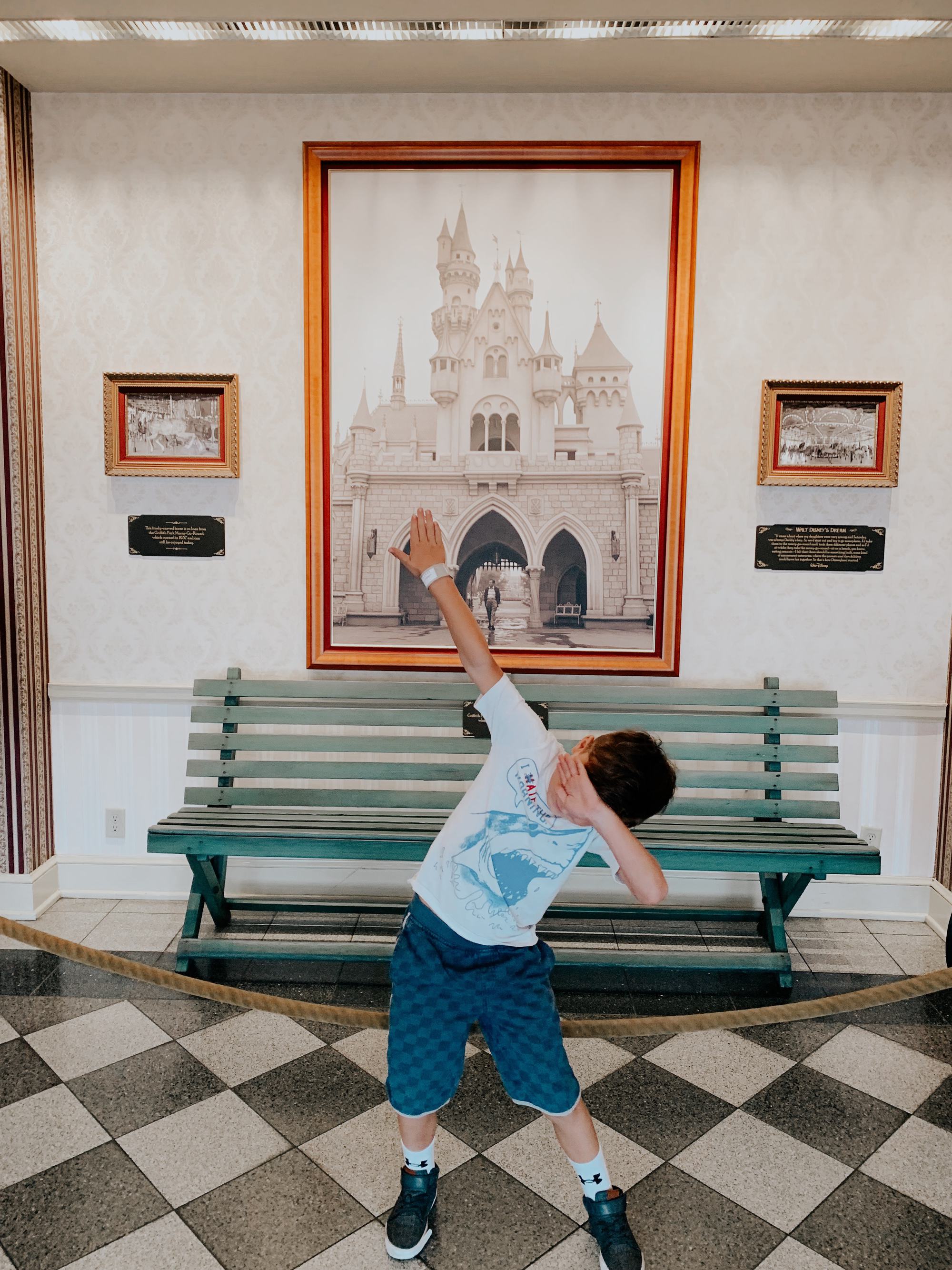 There's an App For That
The Disneyland app released this past year has been a game changer, and helps guests with everything from Fastpasses to ordering lunch. But inside Galaxy's Edge, the smartphone app is transformed into the Star Wars: Datapad allowing you and your kids to interact with the park. Translate interplanetary languages (sorry, you're obsolete C-3PO), "scan" inside smuggler's crates, earn galactic credits, and even control droids, door panels and antenna arrays to interact with the environment around you. You can also make reservations to get into Galaxy's Edge directly through the app. There's also an ongoing, in-app, multiplayer game that allows guests to fight for the Resistance or the First Order.
---
Star Wars: Galaxy's Edge was created with over 200,000 square feet of rockwork and 260,000 square feet of themed plaster.
---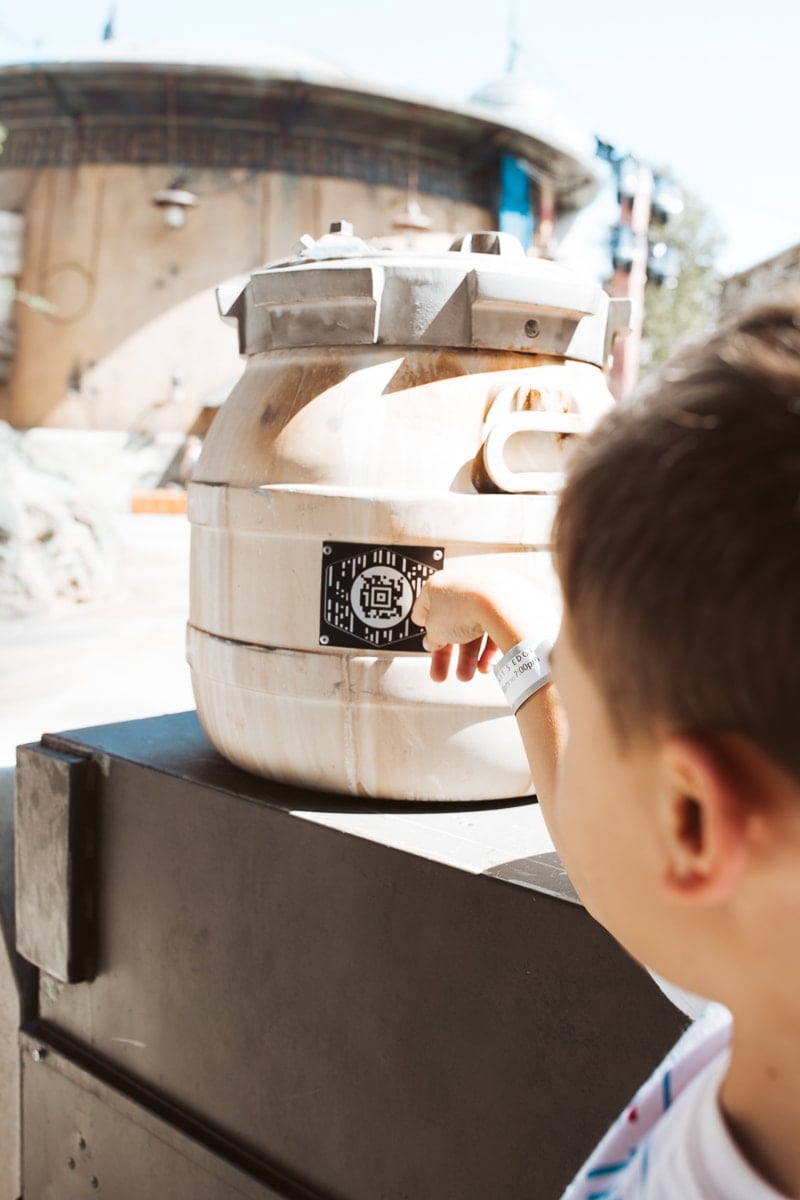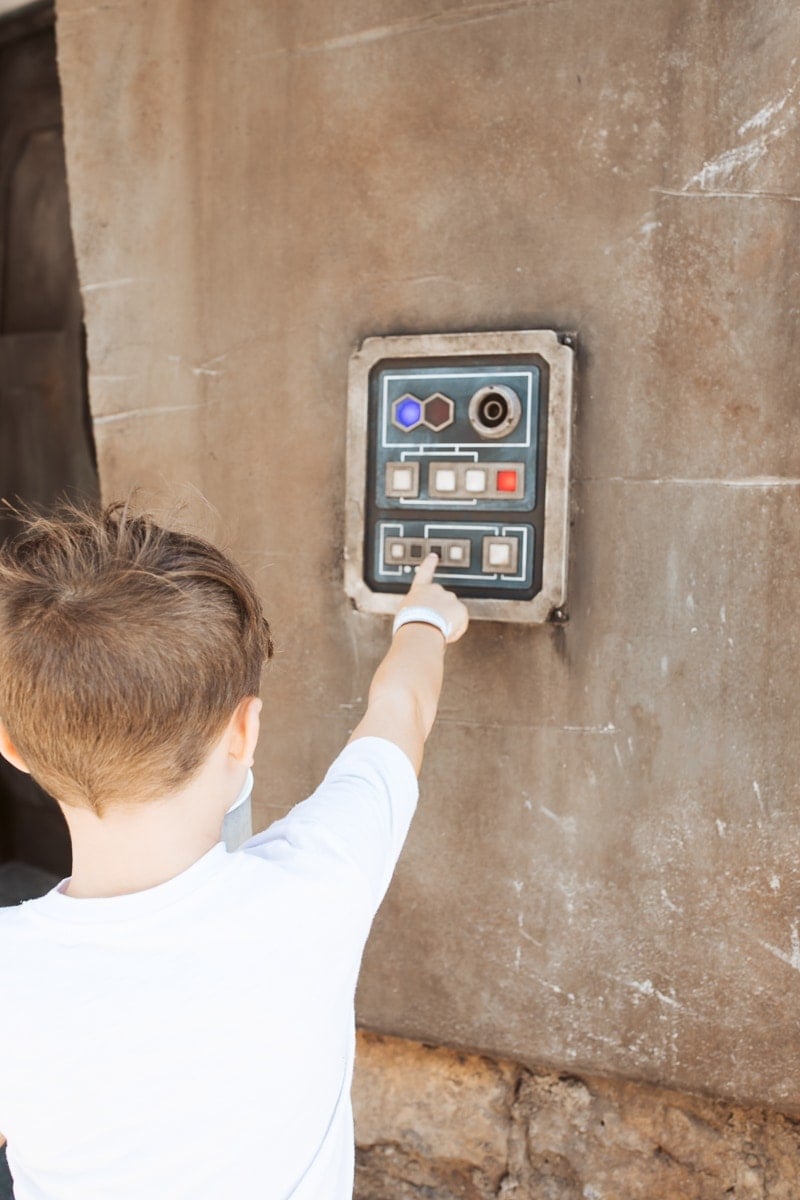 Listen to the Music
It's no secret that John Williams' Star Wars score holds some of the most iconic melodies in the world. From the light and delicate notes of Princess Leia's Theme to the uplifting, heroic swells that signal Luke's final fight with Darth Vader, just a few notes from the cinematic score is enough to make anyone feel like they've crossed into a galaxy far, far away. But for Star Wars: Galaxy's Edge, Williams composed new music specifically for the rides, themes and attractions. Keep an ear out!

---
Nine different retail locations within the land offer over 700 unique items for the collector in all of us.
---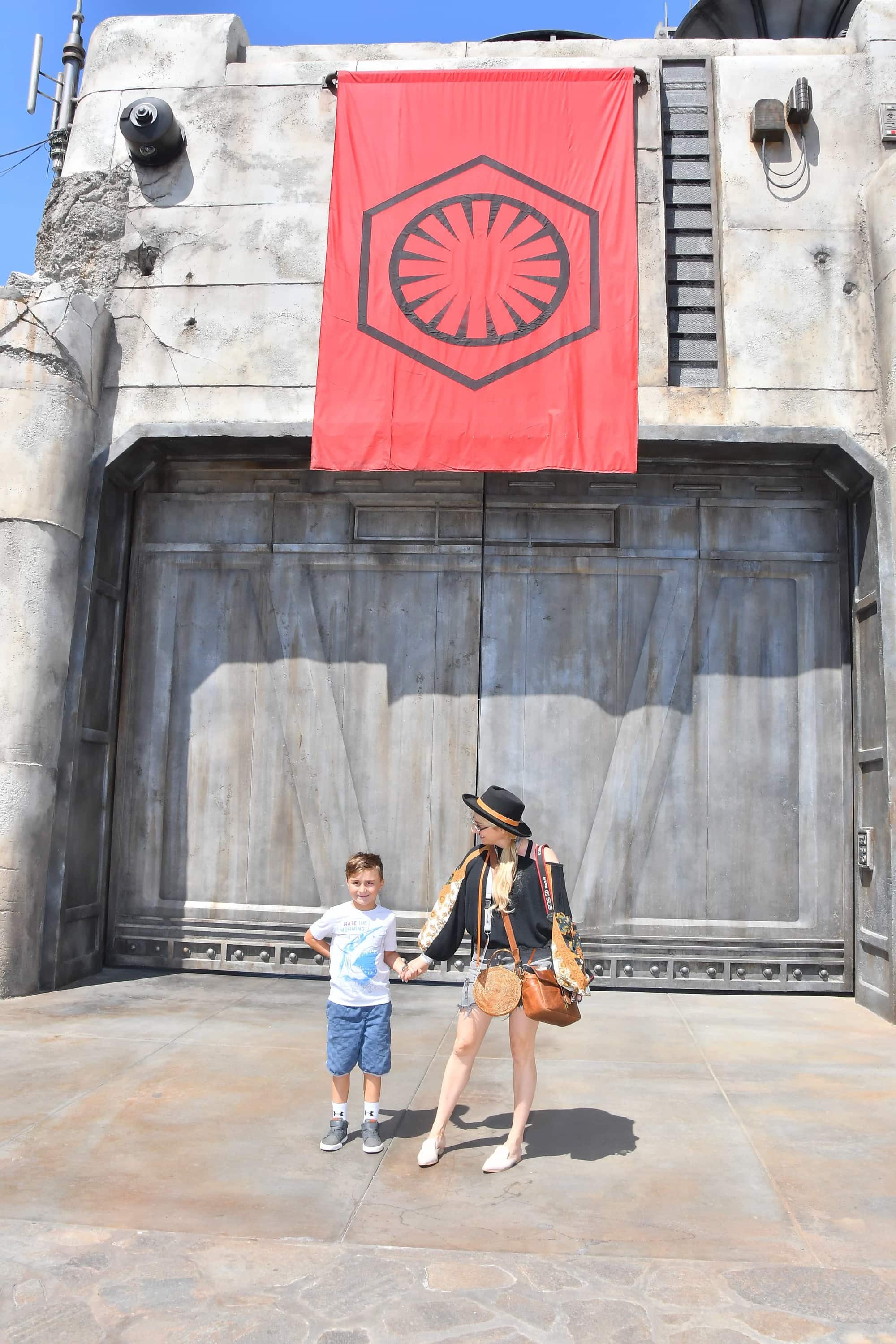 Craft Your Own Lightsaber
Star Wars fans have a habit of collecting merchandise, and you may already have a lightsaber (or two) at home. But Savi's Workshop in the marketplace allows you craft your own lightsaber from the ground up. With materials from the far reaches of the galaxy and powerful kyber crystals, you can make your own weapon. Using scraps from fallen Jedi temples makes for a blade reflecting peace and justice, objects from the Sith home world for a saber of power and control, Brylark tree bark and Cartusion whale bones for a lightsaber that's connected to the Force through elemental nature, or a blade branded with motifs and inscriptions from the ancient wellspring of the Force for a connection with protection and defense.
---
There are more than 120,000 possible combinations for constructing a lightsaber using all the pieces available in Savi's Workshop—Handbuilt Lightsabers.
---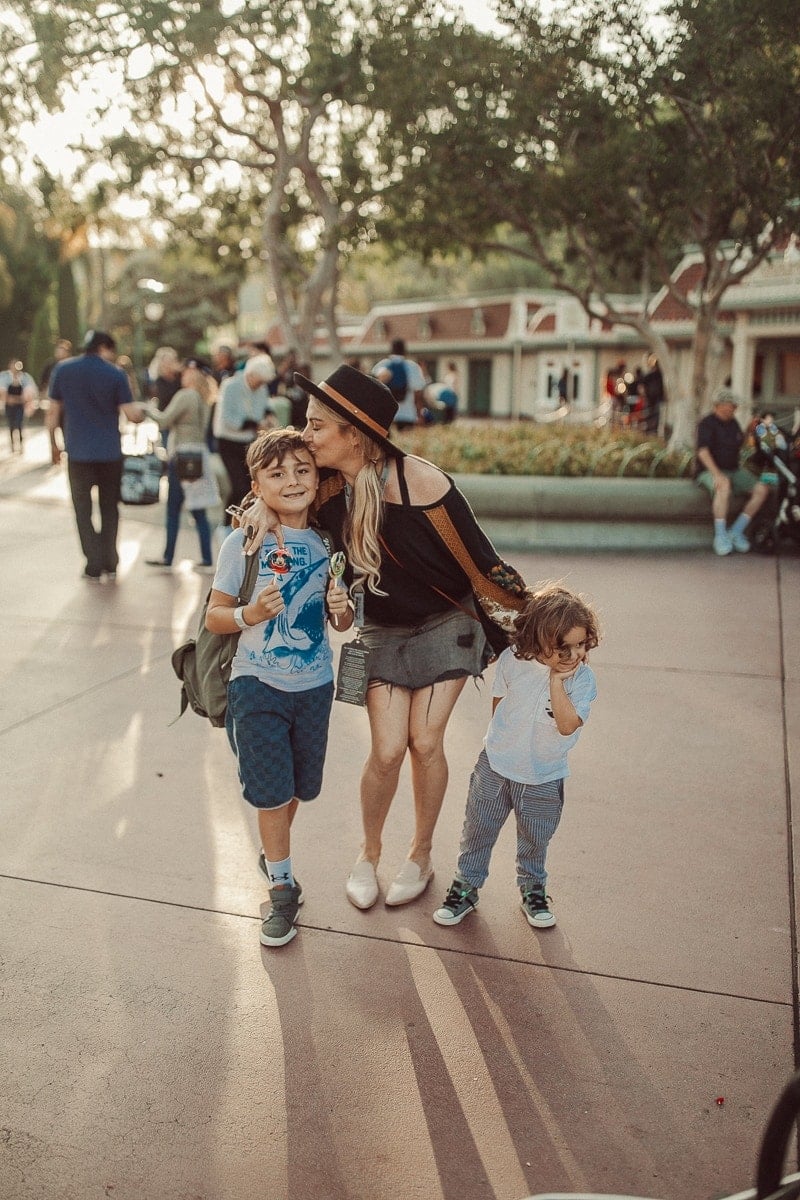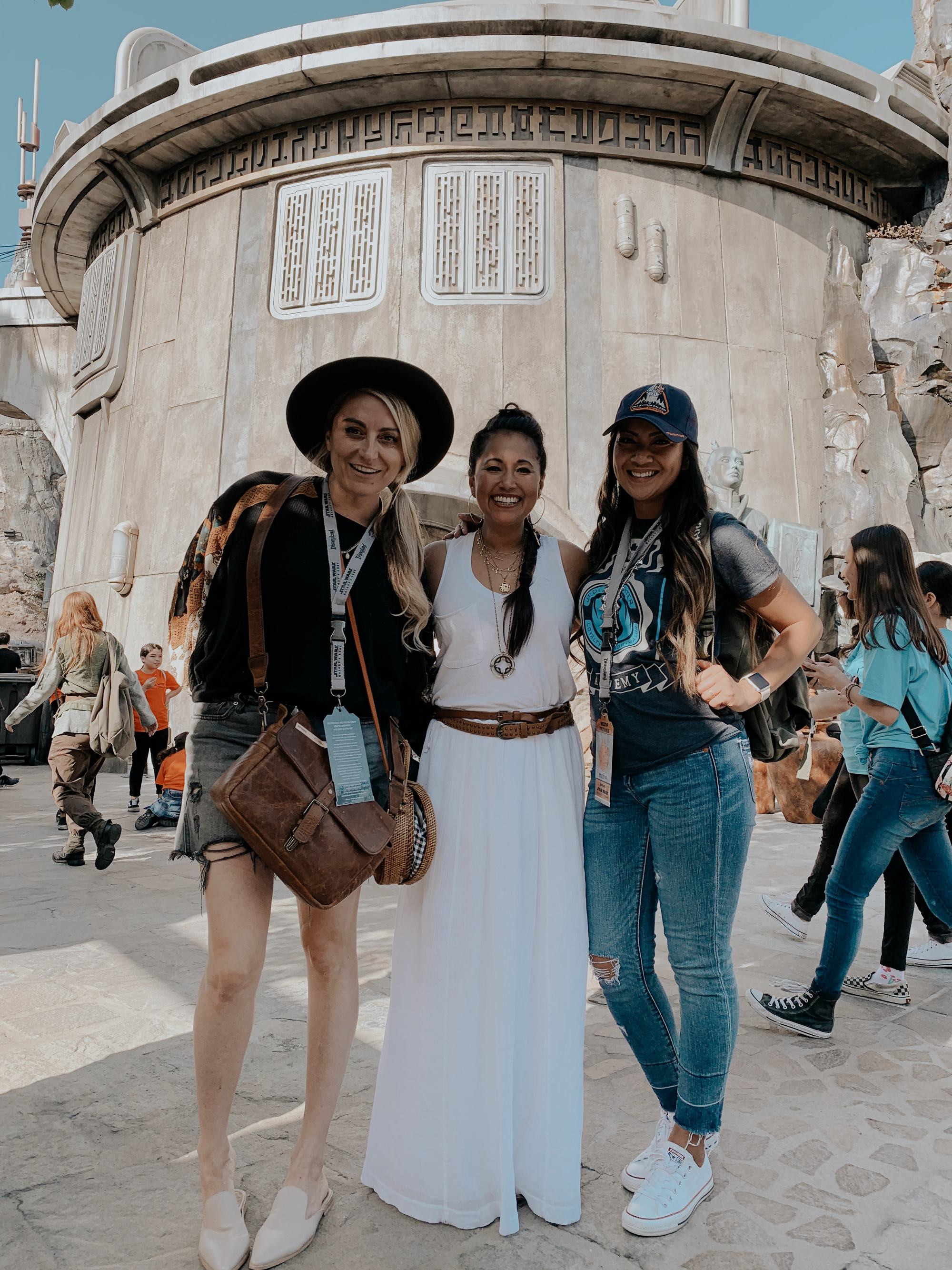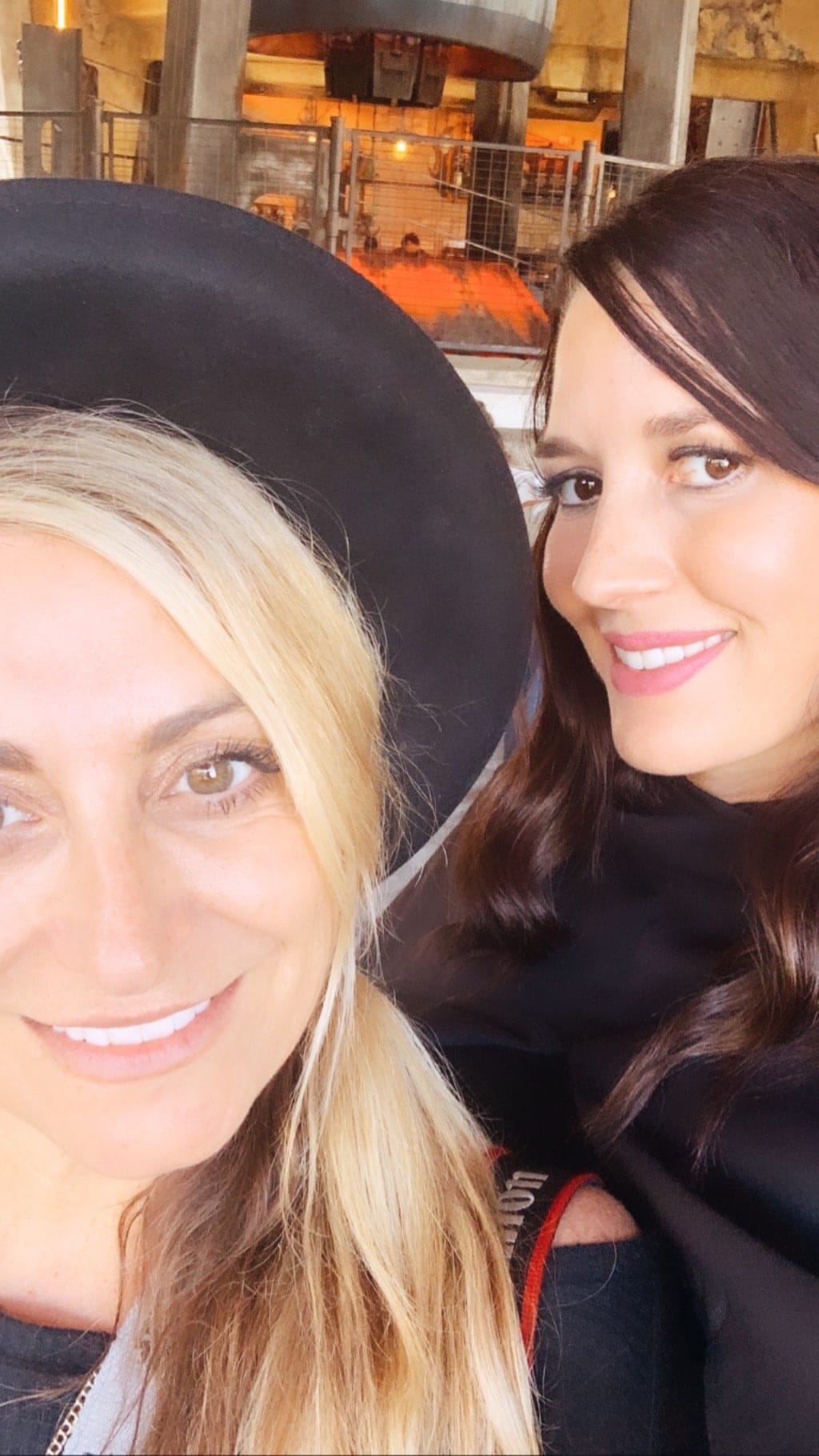 Or Create Your Own Droid
Need a BB-8 or R2 unit? Head to the Droid Depot and craft yourself a mechanical sidekick. In this workshop stacked with parts, chips and manuals you'll find a conveyor belt with all the pieces you need to make a BB-series or R-series astromech. Outfit it with personality-affliction chips, different color panels and other accessories. Once activated these droids can interact with other droids and different Bluetooth displays around the park. After you take him home, he's brought to life via remote control.
---
There are almost 280,000 possible combinations for constructing a BB-series or R-series droid at the Droid Depot.
---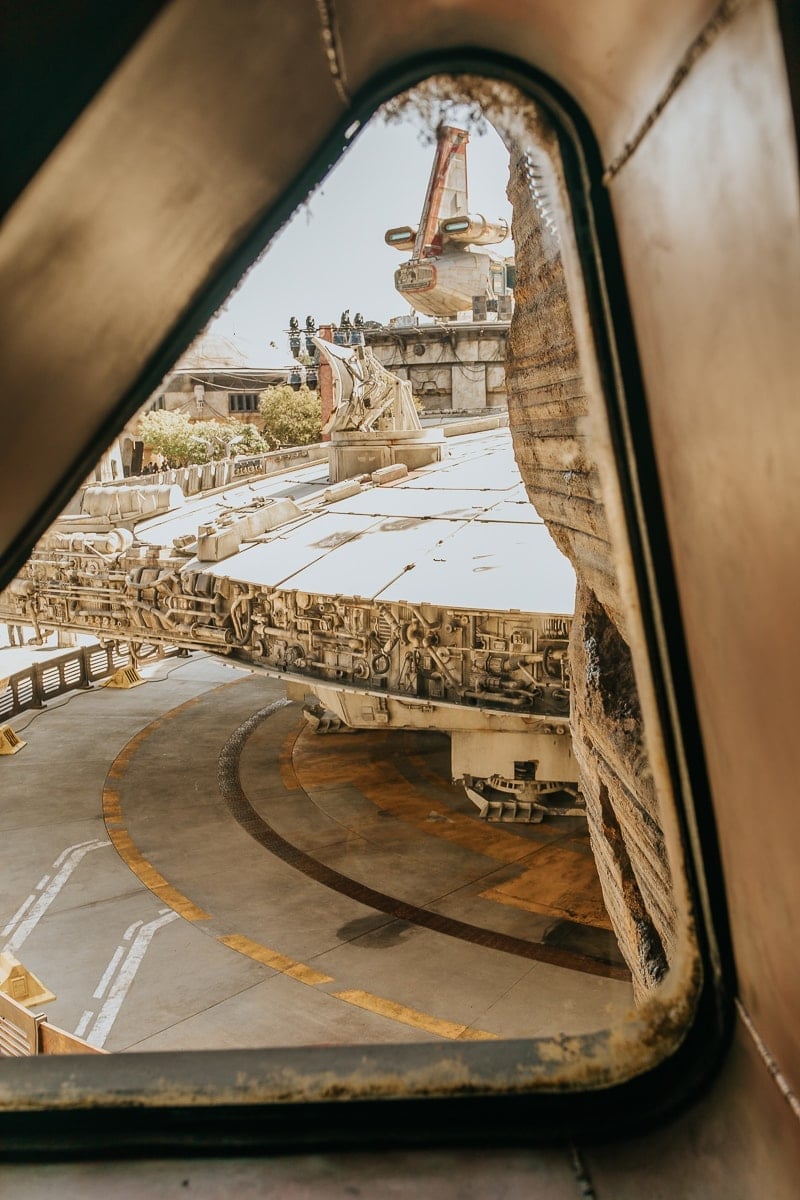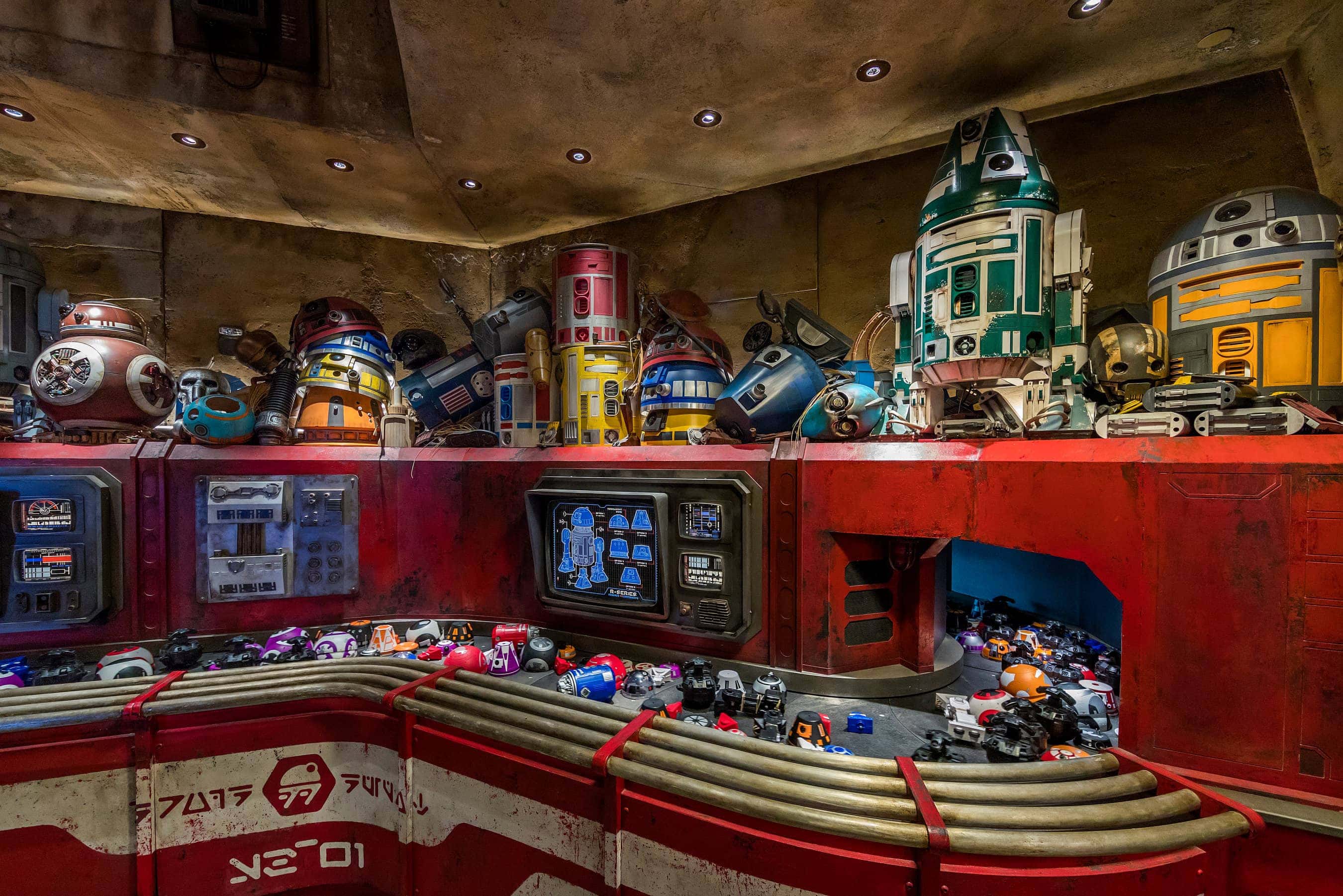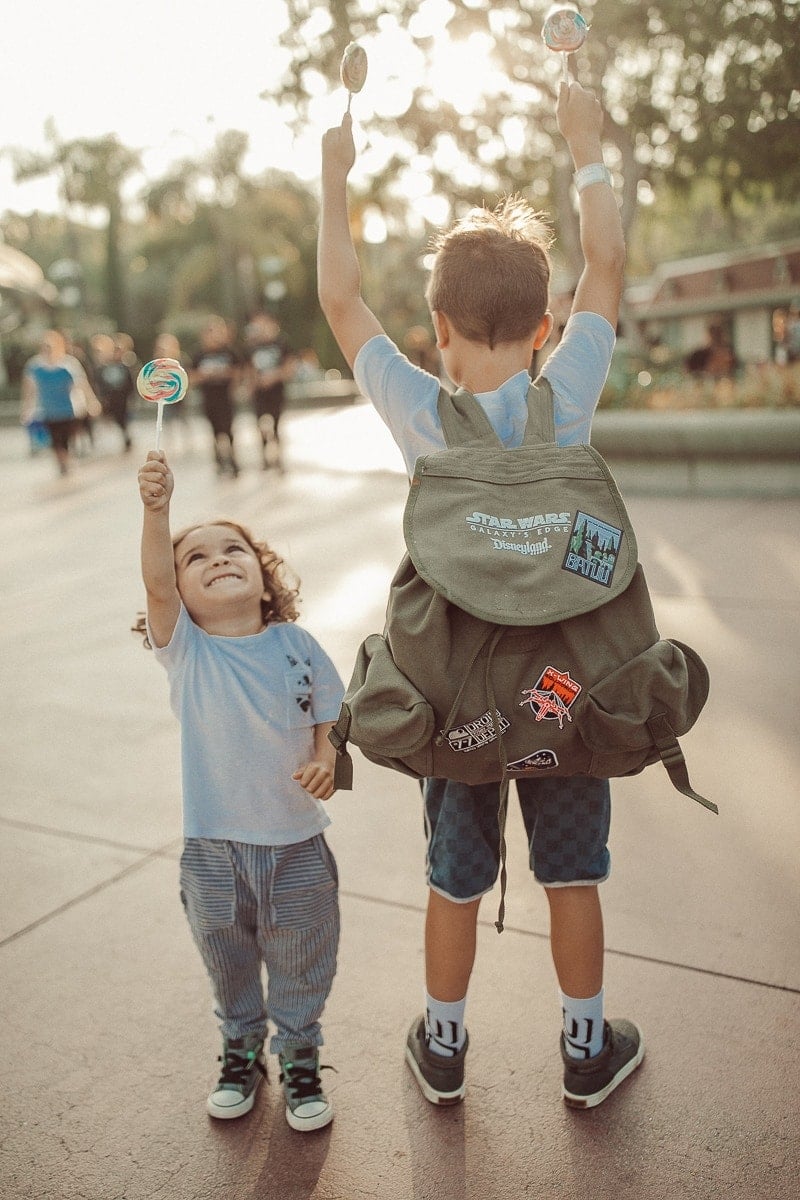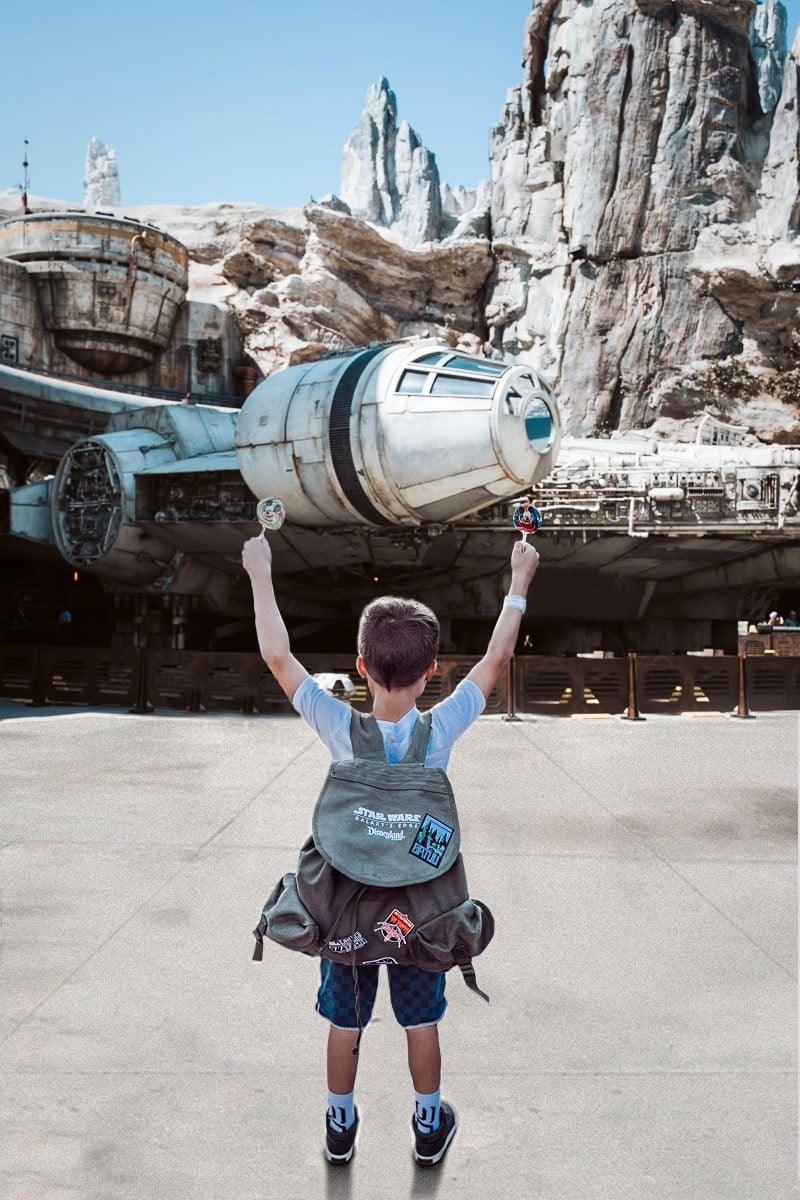 Sit Back and Enjoy the Adventure
Whether this is your first Star Wars encounter or you've been a fan of Luke, Leia and Han since they first appeared on the big screen over 40 years ago, Galaxy's Edge has something special that will make you fall in love with the characters, the stories and the wonder of this intergalactic fantasy all over again. Maybe there's something in the blue milk, but Star Wars fans young and old can all agree there's something special about the world that George Lucas created all those years ago—that and Han shot first.
You May Also Like
Our Friends Chelsea & Nate Day's Galaxy's Edge Best Tips
5 Ways To Have An Awesome Disneyland Birthday
Where to Take the Family For Spring Break
Tips for Parenting In Style...
Never boring, always awesome. Keep up to date with the latest from City Girl Gone Mom.